MOUNT ZION — Effingham entered with the Apollo Conference's leading offense and Mount Zion sported the stingiest defense but something had to give Friday as Mount Zion's big play ability gave the Braves the 37-23 victory and the conference title.
Here are three takeaways from the game:
Big play Braves
On consecutive offensive plays, the Braves scored from 82 and 76 yards out. First, it was quarterback Ashton Summers to Christian Keyhea with less than a minute left in the first quarter. Then, it was Drew London who caught Summers' pass and dashed 76 yards to give the Braves a two touchdown lead and command of the game.
Davis dangerous on both sides
You have free articles remaining.
Sage Davis ran in a 27-yard touchdown run to open the scoring for Mount Zion and then added a 42-yard score in the second quarter. Davis nearly had another TD as the Effingham defense dragged him down at the 13 yard line after a 53-yard run as the second quarter expired. On defense, Davis had two sacks and a forced fumble.
Battle of two evens on paper
It really was a match up between two evenly matched teams on paper. Entering, both teams were 7-0, 5-0 in the Apollo and the Hearts and Braves have a 2-2 record over their last four meetings with Effingham winning the last two matchups. Mount Zion was ranked No. 6 in Class 4A and Effingham sat right behind at No. 7. Both teams have also won the Apollo once in the past four seasons (Effingham in 2017 and Mount Zion in 2016). Effingham's offense had put up 16 more points (286 to 270) and Mount Zion's defense had allowed five few points (85 to 90).
---
PHOTOS: Mount Zion defeats Effingham
GALLERY-MountZion-Effingham-01-101919.JPG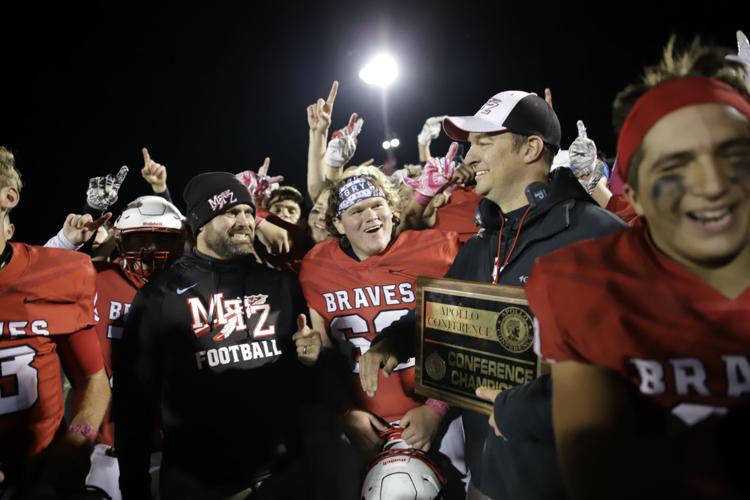 GALLERY-MountZion-Effingham-02-101919.JPG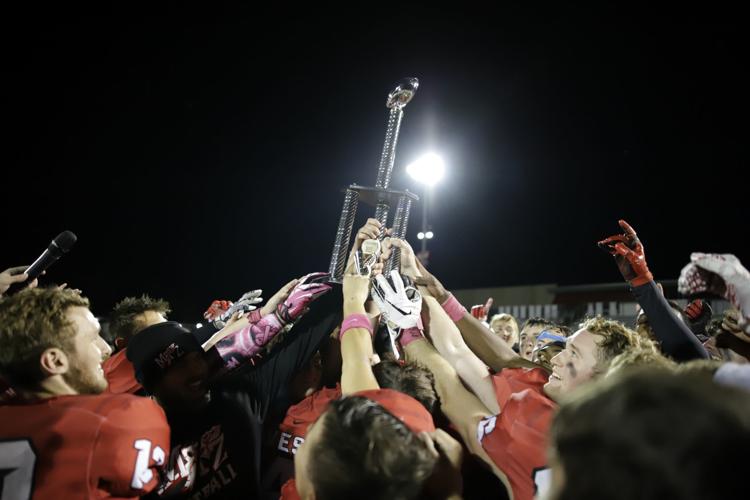 GALLERY-MountZion-Effingham-03-101919.JPG
GALLERY-MountZion-Effingham-04-101919.JPG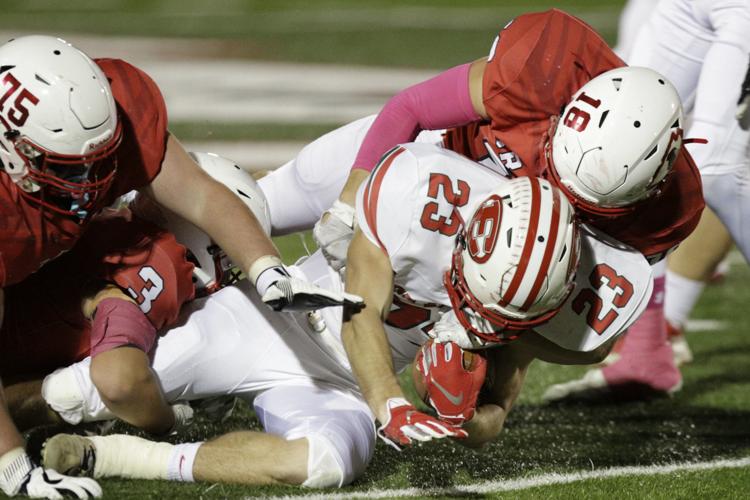 GALLERY-MountZion-Effingham-05-101919.JPG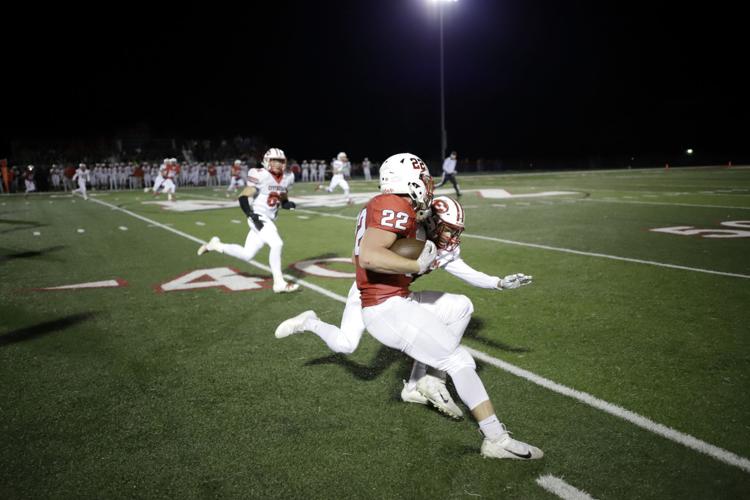 GALLERY-MountZion-Effingham-06-101919.JPG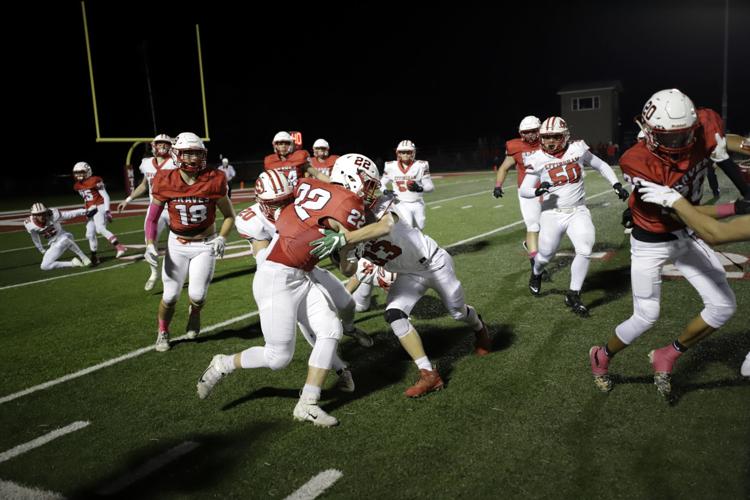 GALLERY-MountZion-Effingham-07-101919.JPG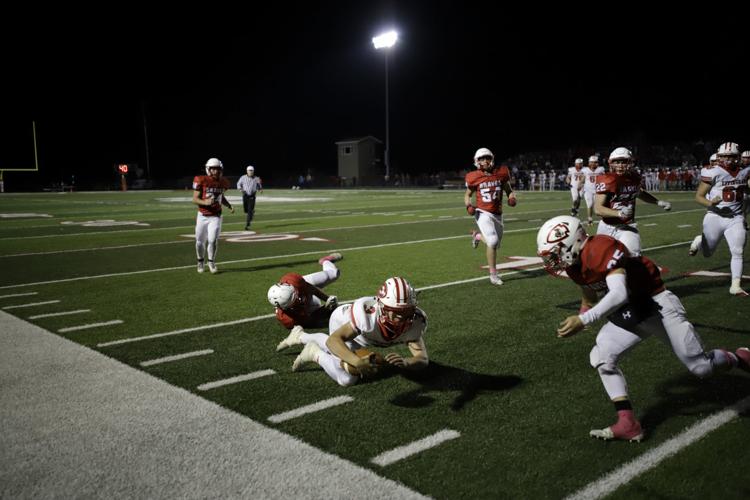 GALLERY-MountZion-Effingham-08-101919.JPG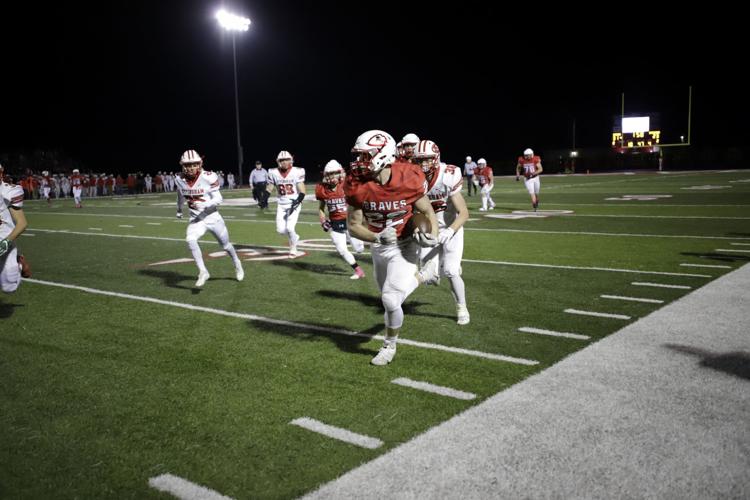 GALLERY-MountZion-Effingham-09-101919.JPG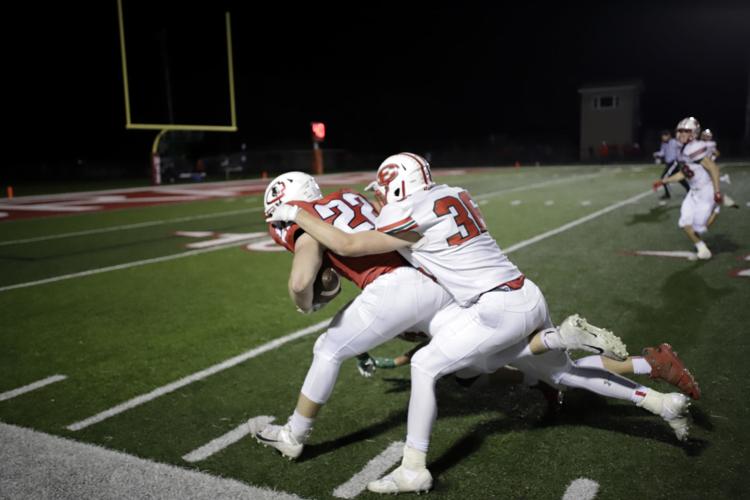 GALLERY-MountZion-Effingham-10-101919.JPG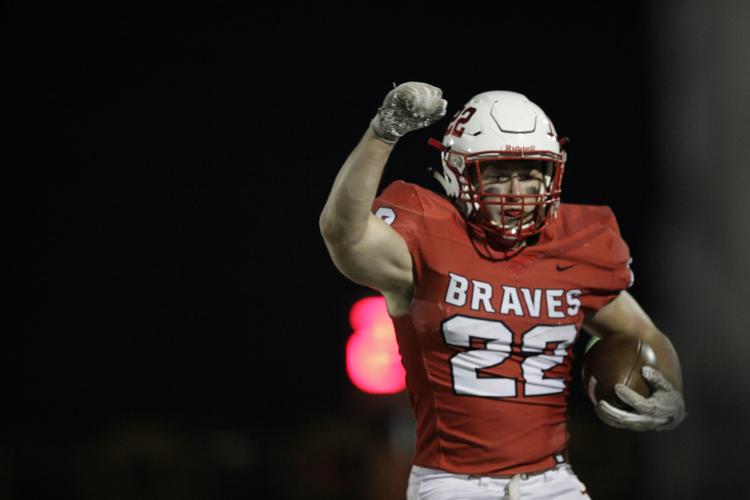 GALLERY-MountZion-Effingham-11-101919.JPG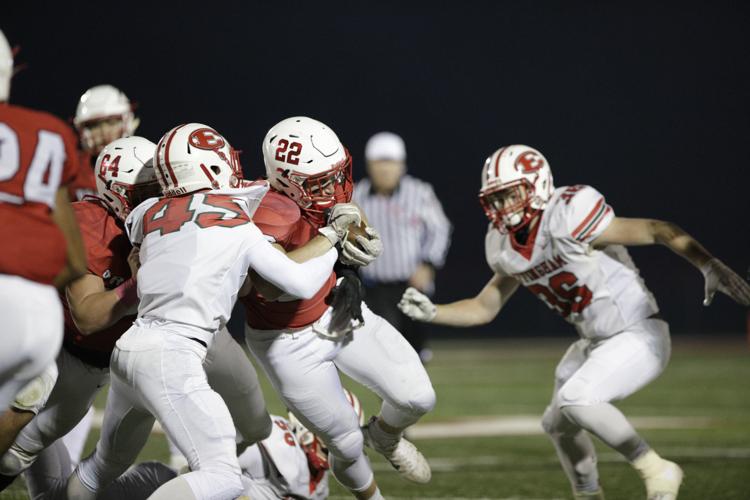 GALLERY-MountZion-Effingham-12-101919.JPG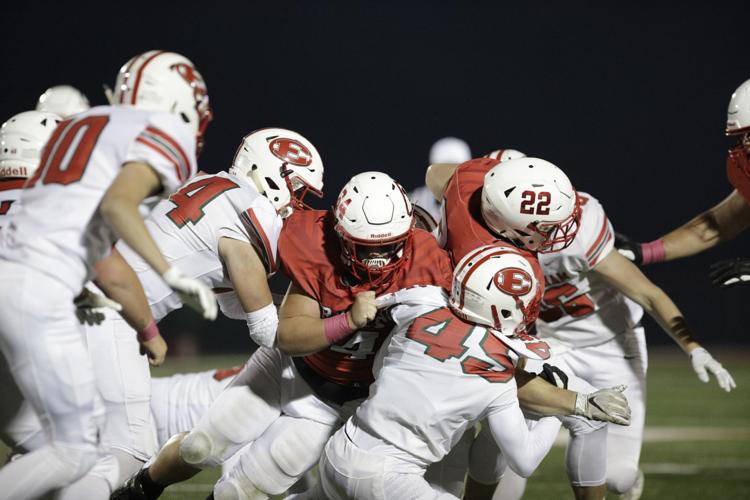 GALLERY-MountZion-Effingham-13-101919.JPG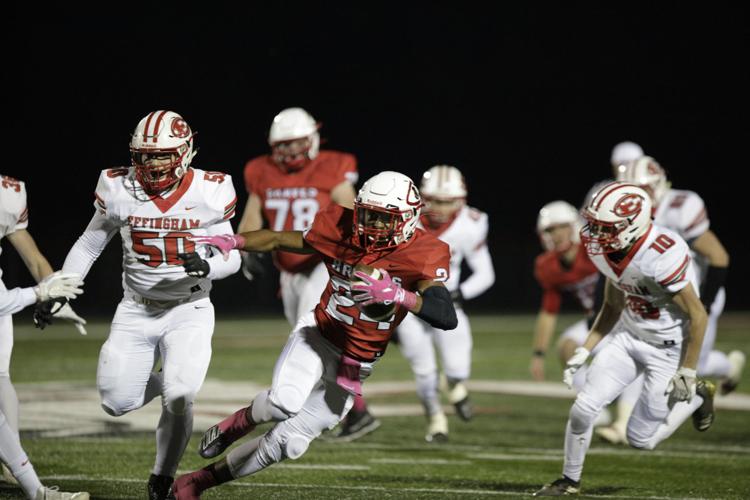 GALLERY-MountZion-Effingham-14-101919.JPG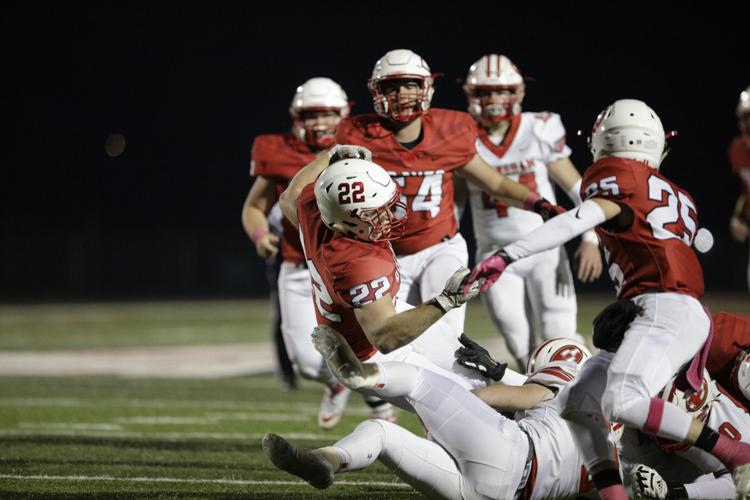 GALLERY-MountZion-Effingham-15-101919.JPG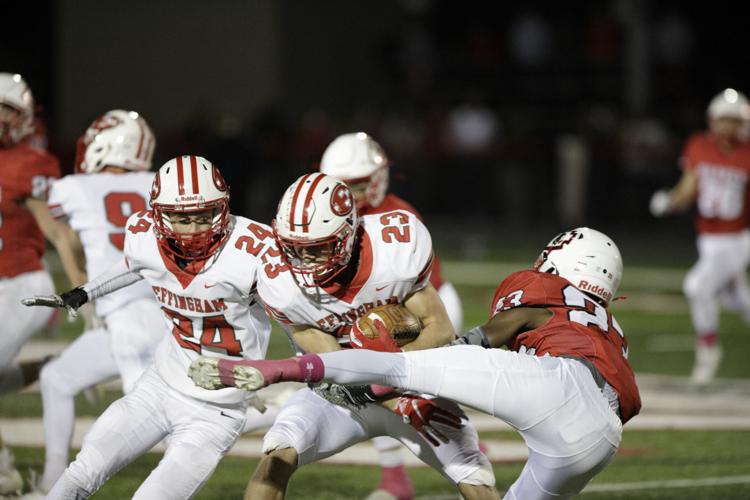 GALLERY-MountZion-Effingham-16-101919.JPG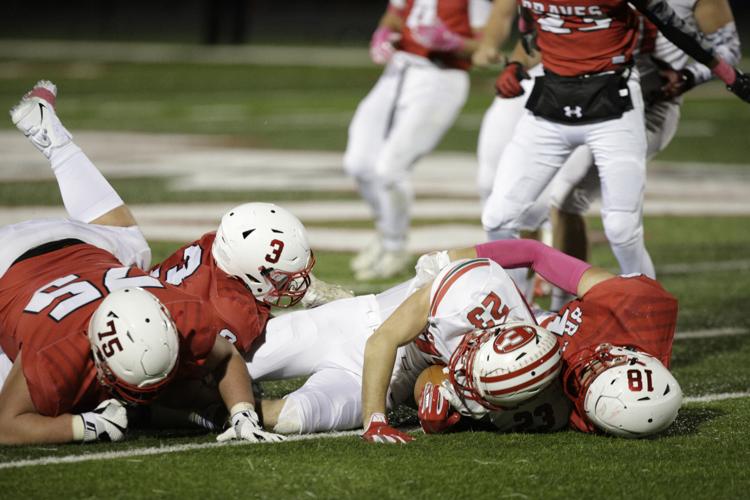 GALLERY-MountZion-Effingham-17-101919.JPG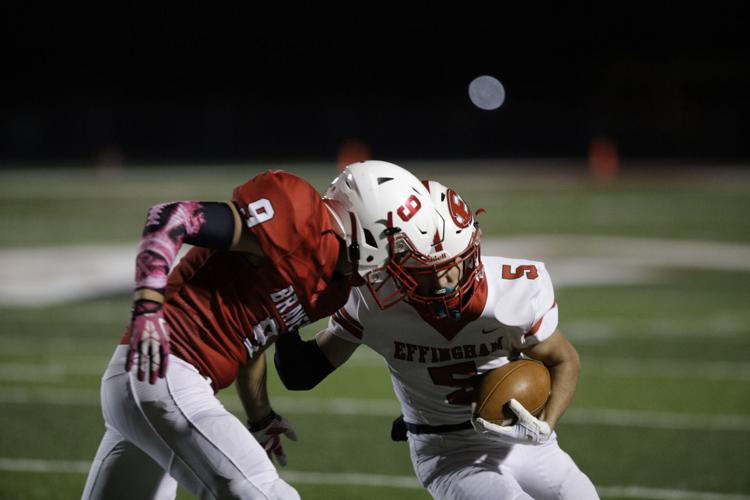 GALLERY-MountZion-Effingham-18-101919.JPG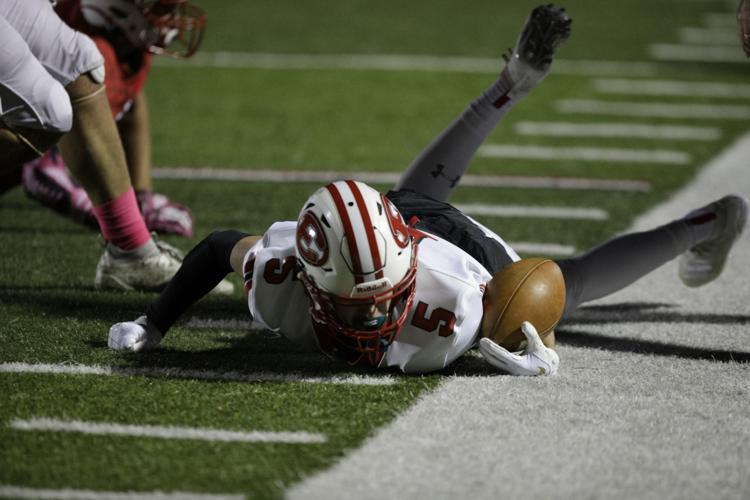 GALLERY-MountZion-Effingham-19-101919.JPG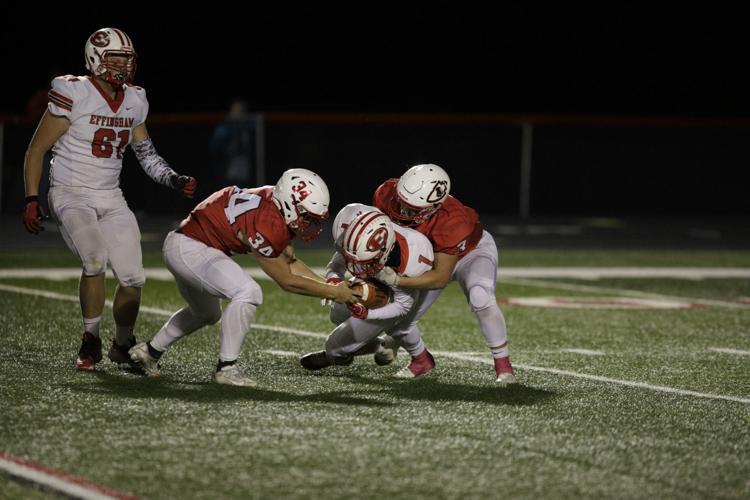 GALLERY-MountZion-Effingham-20-101919.JPG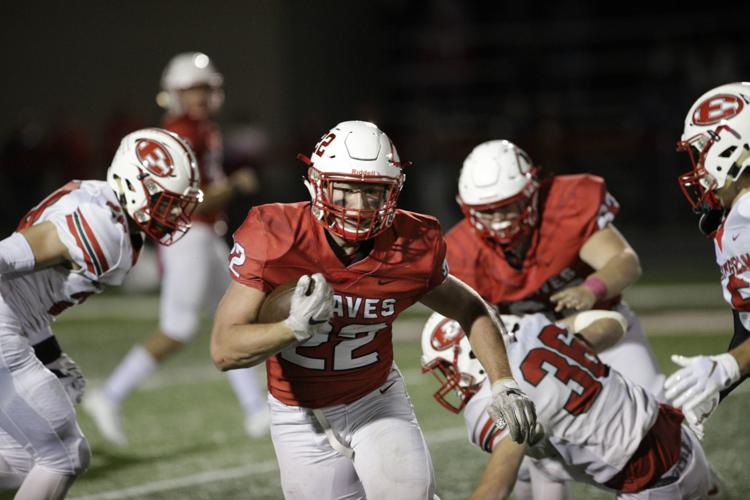 GALLERY-MountZion-Effingham-21-101919.JPG
GALLERY-MountZion-Effingham-22-101919.JPG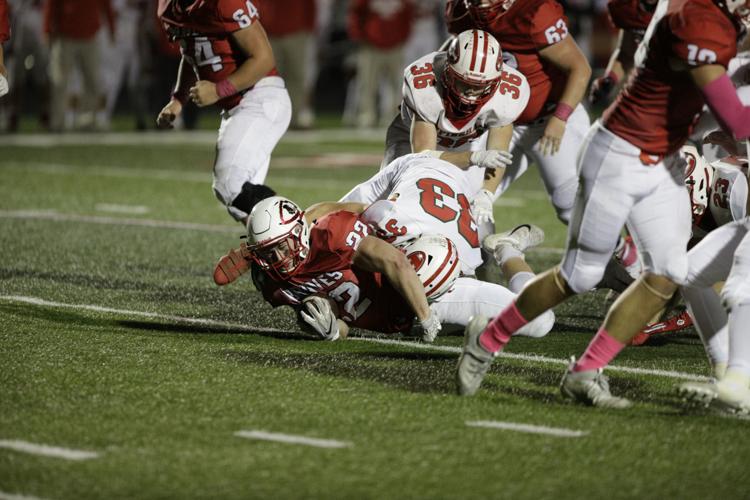 GALLERY-MountZion-Effingham-23-101919.JPG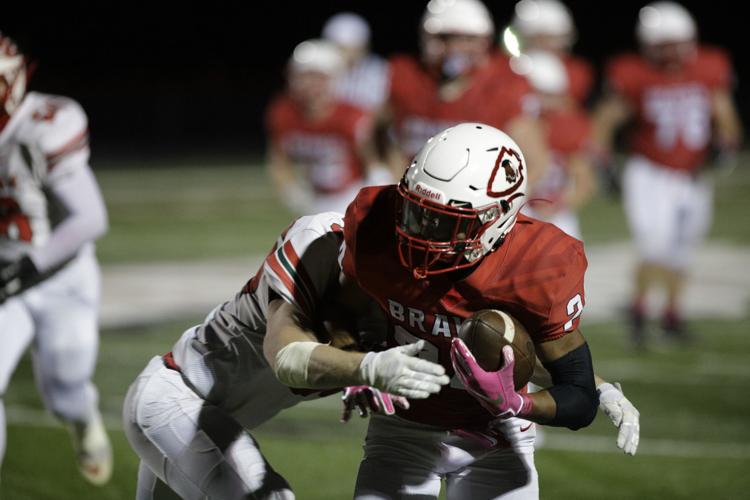 GALLERY-MountZion-Effingham-24-101919.JPG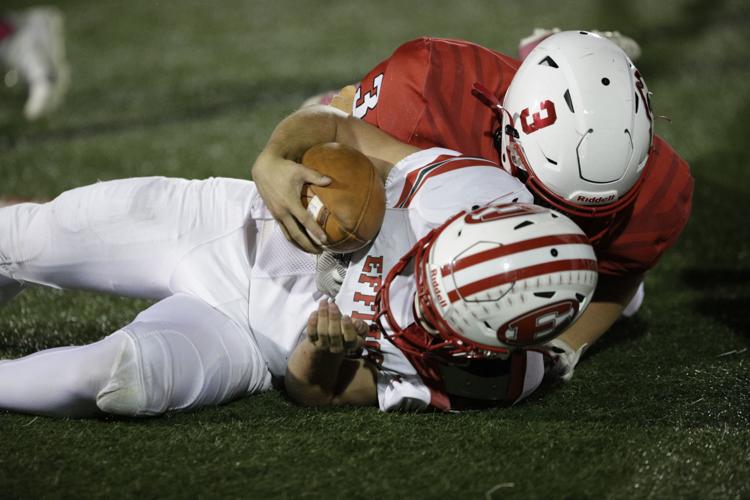 GALLERY-MountZion-Effingham-25-101919.JPG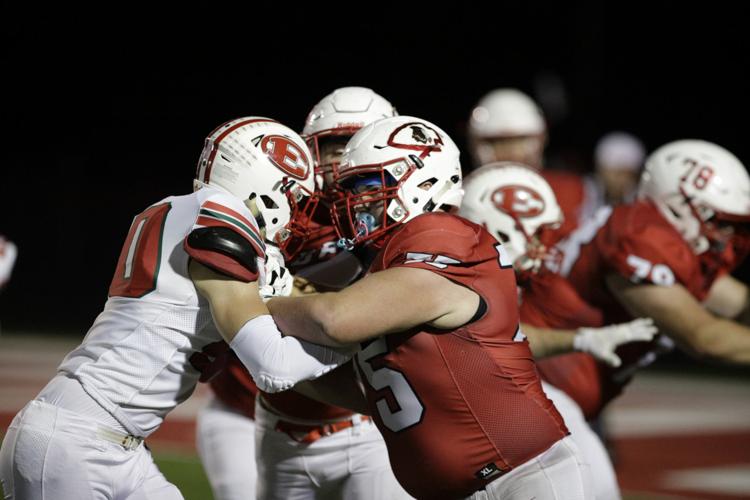 Contact Matthew Flaten at (217) 421-6968. Follow him on Twitter: @MattFlaten