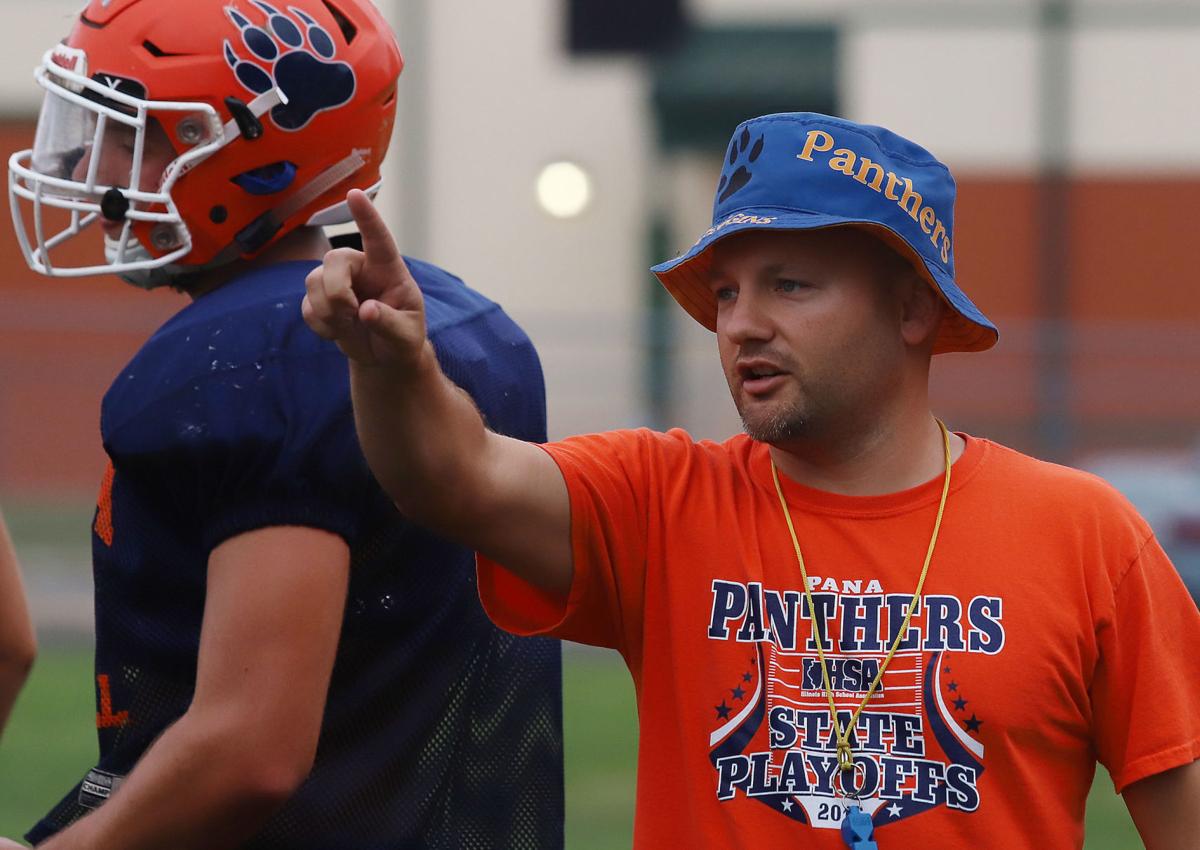 PANA — Football coach Trevor Higgins said his family is turning to faith and support from community after the death of his 4-year-old son, Evan, in a tragic accident.
Evan fell into a pool on Friday and, despite rescue efforts, died on Sunday after doctors found no brain activity, Higgins said in several Facebook posts over the weekend. The family planned to donate his organs.
"The only thing getting us through this is the love and support of our family members and the communities that we grew up in or work for!" Higgins wrote. "Evan was the best kid you could ask for. He was sweet, kind, full of energy and enthusiasm and never knew a stranger."
Higgins said he believed Evan was with his grandmother, Higgins' mother, who died from cancer in 2010.
"Our hope is that with Evan's passing he will save the lives of other kids with his organ donation and that people will come to know our God Jesus Christ or grow closer to Him at this time! Thank you for all the love and support!" Higgins wrote Sunday afternoon.
You have free articles remaining.
On Saturday, members of the Pana community, including students and players on the Panther football team, met to pray at Pana High School following a post by Higgins asking for support.
"We can't tell you enough how much it means to my family to have all these people pray for our son Evan. He is struggling right now but still fighting," Higgins wrote. "I held a phone to his ear so he could listen to the whole thing! Thank you so much for the support! Continued prayer as he will have a test done later this evening to determine brain stem activity!"
In the initial Facebook post about the incident posted on Friday, Higgins wrote that Evan fell into a pool and was unresponsive when he was taken out of the pool. CPR was performed and that a heartbeat was established and he was then transferred to HSHS St. John's pediatric intensive care unit in Springfield.
In a post Sunday morning, Higgins thanked everyone who had reached out to him and his family.
"We again want to thank all the people who have text, emailed, posted or called us. Though we may not have gotten back to you it means a great deal to us!," Higgins wrote. "The prayer vigil was a very special thing that our family will never forget. Evan will be truly missed, and we will never be the same without him!"
Higgins added that he would share funeral service information when arrangements had been made.