DECATUR — Tri-Valley's defense did the nearly impossible Saturday for 24 minutes — stop Jacardia Wright. 
The Vikings limited St. Teresa's star running back to 73 yards in the first half and led the Bulldogs 7-6 at halftime. 
But like a tsunami, Wright could only be held back for so long. He capped the Bulldogs' second-half opening drive with a 44-yard touchdown run that gave St. Teresa the lead for good on its way to a 27-14 victory in the Class 2A quarterfinals. 
The win sets up the highly anticipated semifinal matchup between the Bulldogs (12-0) and Maroa-Forsyth (12-0) next Saturday at St. Teresa at 1 p.m. 
"(Tri-Valley) is a great team and that is a great defense and I got hit hard today, but I have to bounce back every play for my team," Wright said.
Wright finished with 37 carries for 241 yards and three touchdowns. Those scores gave Wright 53 in total for the season (46 running, three receiving, one interception return, and three punt returns), which according to the IHSA website, broke the Illinois high school record for touchdowns in a season, which was 52 set by John Dergo of Morris in 2005. 
"It all comes from the offensive line blocking and Stanley (Rodgers) as my fullback, and they open the holes and I just run through them and do my job," Wright said. 
Rodgers, who is a co-captain along with Wright, loves to see Wright in action. 
"I get caught watching him sometimes and he is a heck of an athlete, but the offensive line and (St. Teresa coach Mark) Ramsey — hats off to them today," he said. "Tri-Valley is a heck of a football team but I have to give credit where credit is due and we played four quarters and came out with the victory today."
The victory wasn't certain in the first half. Vikings quarterback Jake Reeser scored the game's first points on a 1-yard keeper with 7:14 left in the second quarter. 
Wright's longest run in the first half was just 11 yards, and after a long St. Teresa drive he scored on a two-yard run with 2:45 left before the half. A two-point conversion failed and the Vikings led at halftime 7-6. 
Tri-Valley entered the game with two goals in mind — keep the Bulldogs offense off the field and keep their hands on the ball. They did both for the first half and the Vikings played nearly error-free football overall with no turnovers and just one penalty. 
"We had never really been hit in the mouth like that this season and we went in the locker room and got it together and came back and played St. T. football the right way," Rodgers said.
At halftime, Ramsey stressed the importance of the opening drive. 
"We talked about how important the first drive was going to be and coming up with some key defensive stops in the third quarter," he said.
Wright's long run that opened the half was the only scoring of the third quarter. With 10:16 left in the fourth quarter, Wright added his third score on an 8-yard sweep to the left side of the field for the 20-7 lead. 
As the clock ran down, Tri-Valley opened up the passing attack and scored on a 23-yard throw from Reeser to Dylan Connor with 7:36 left to make it 20-14.
St. Teresa answered with a clock-eating drive and quarterback Jack Hogan ran in a 1-yard run for the Bulldogs' final score of the game and the 27-14 win. 
The 27-14 victory mirrored Tri-Valley's Week 1 loss to the Bulldogs, but Vikings coach Josh Roop saw a big change in his team. 
"It was the same score but it was a much different game I felt like today. The first game I didn't feel like we were in it and I felt like we had opportunities to win this game today," he said. "Our kids played hard and hats off to St. T and I wish them the best of luck. St. T made the most of the opportunities and we left some on the field."
The Bulldogs now face their largest challenge of the season in the undefeated Trojans. 
"We are going to enjoy (the win) for the weekend and get ready for Maroa," Hogan said. "I think everyone has been waiting for this game. We know what we have to do and we will have a good week of practice. 
For Wright, this season has been about fulfilling a dream. 
"As a kid that was my dream to go to high school and play like I did in JFL and it is happening," he said. "(Maroa) is the game we talked about all year. It's going to be a great game. That's all I have to say."
Ramsey knows the challenge the Trojans will bring next weekend. 
"I haven't looked ahead at all but I know that they've got a good program and had one for several years and they've got some good players and they are coached well," he said. "It will be a tough one with a lot on the line and every play is going to matter and we are going to have to play our best game of the year."
---
Staab_Joey 11.10.18.jpg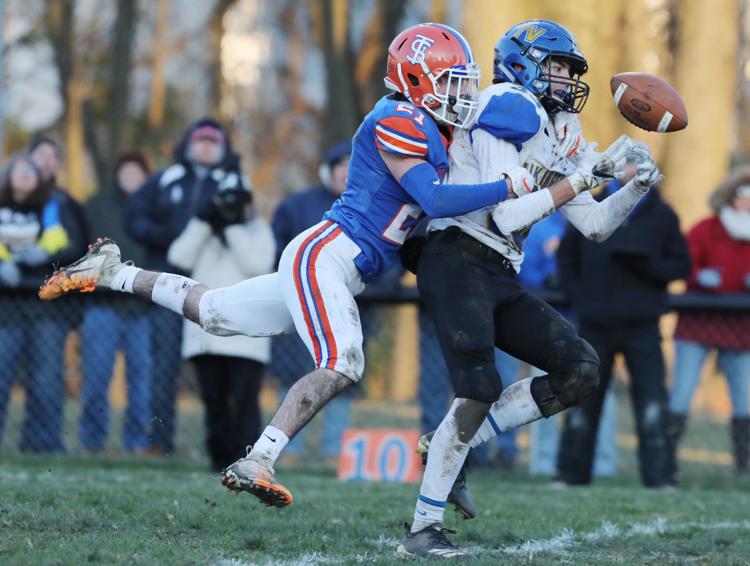 Wright_Jacardia 11.10.18.jpg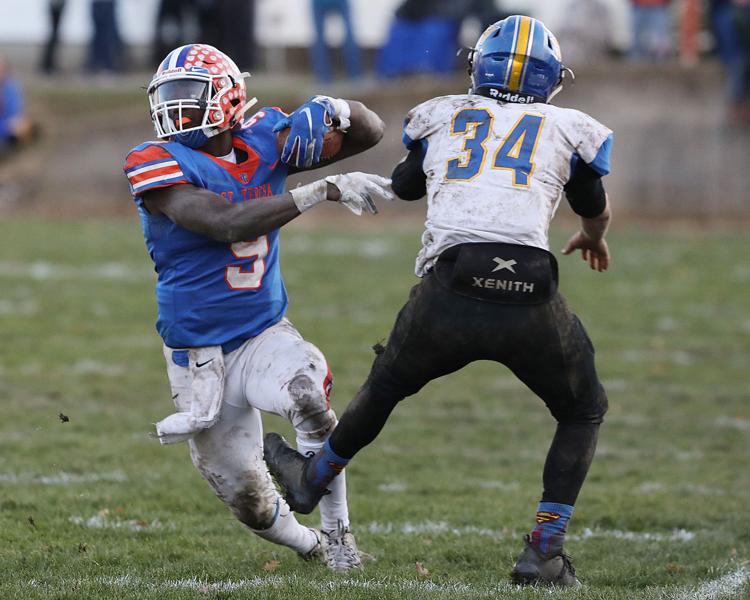 Velchek_Nikolas 11.10.18.jpg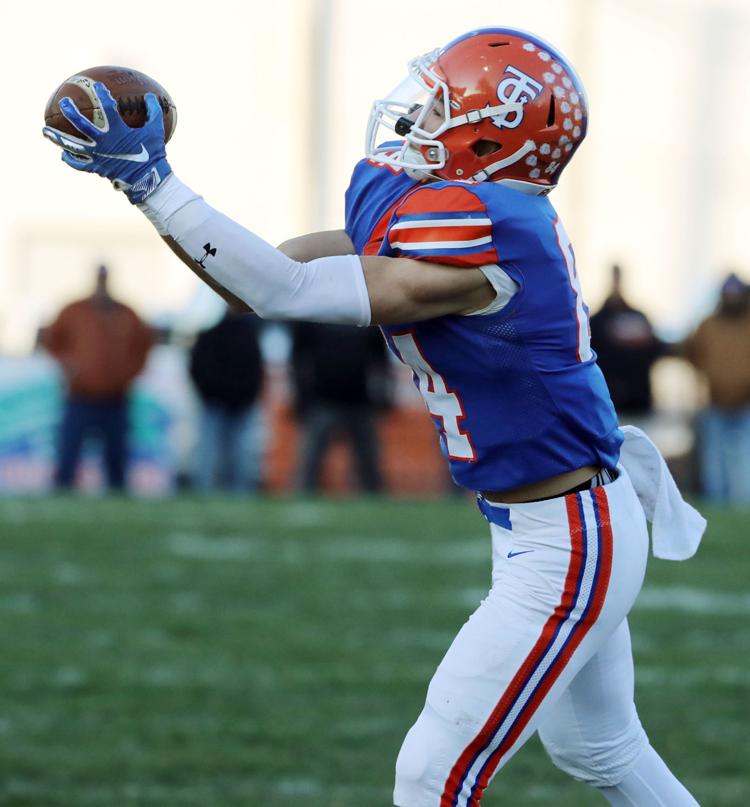 Cook_Denim 11.10.18.jpg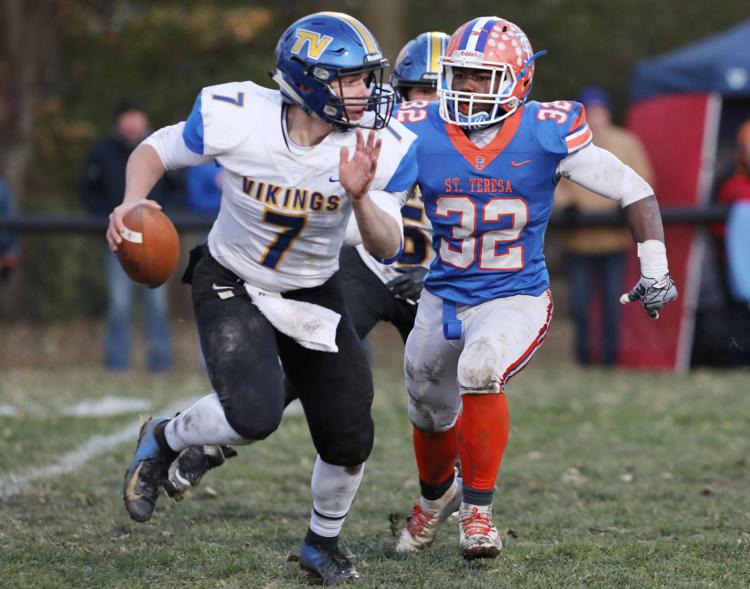 Rodgers_Stanley 11.10.18.jpg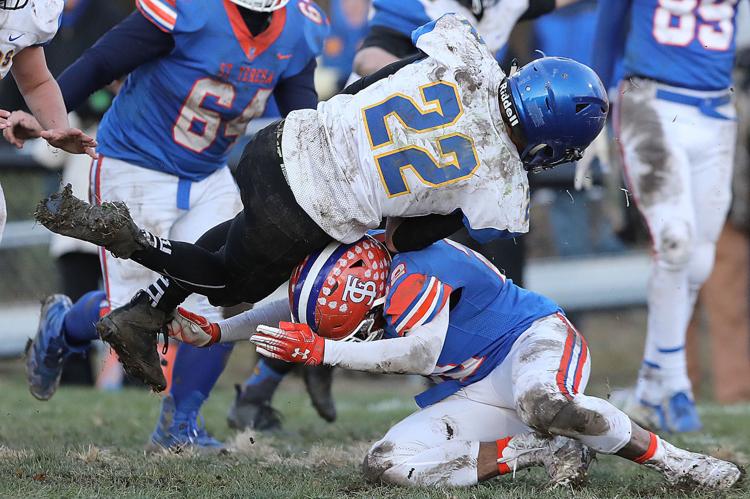 St Teresa vs Tri Valley football 1 11.10.18.jpg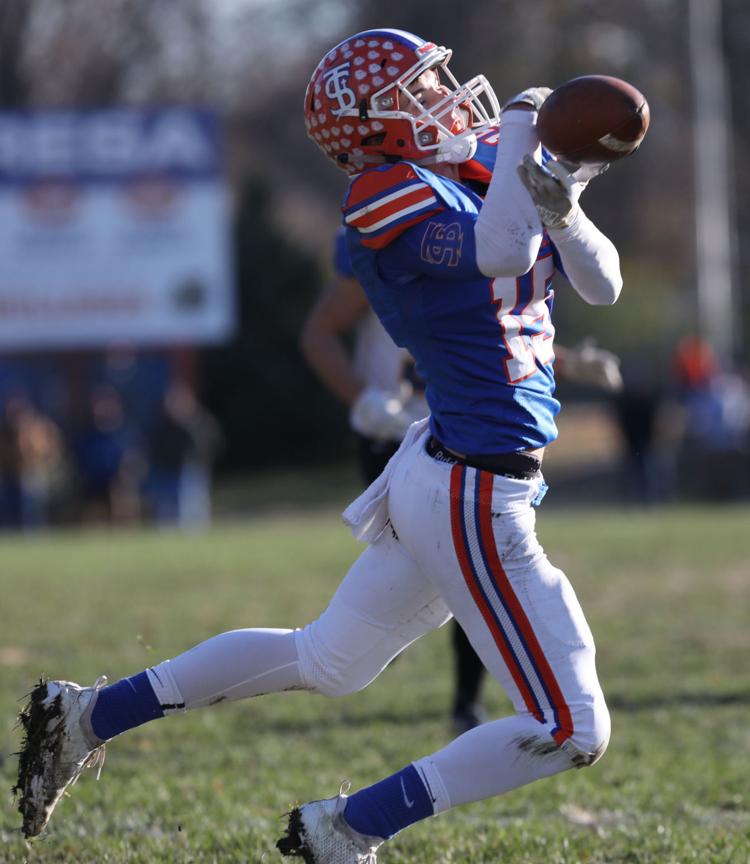 St Teresa vs Tri Valley football 2 11.10.18.jpg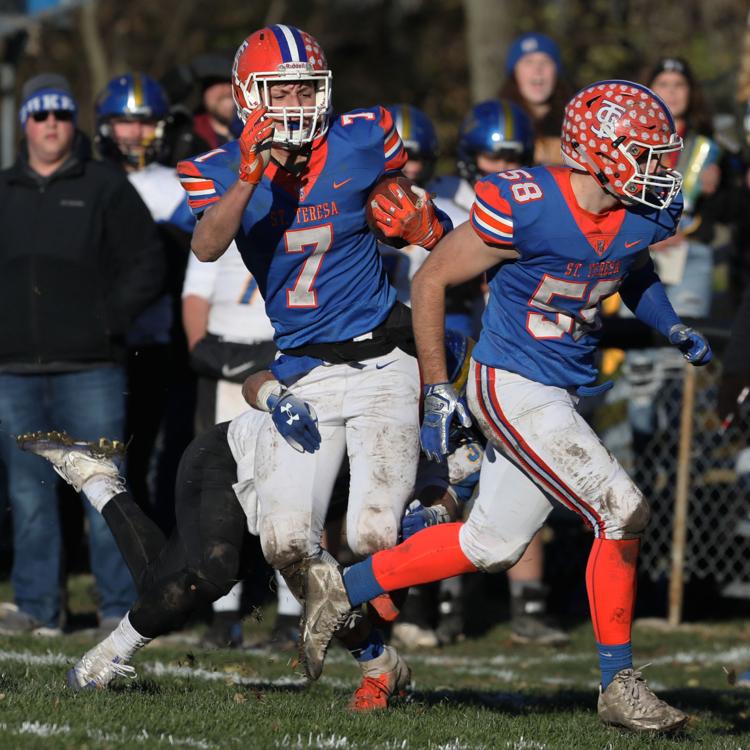 St Teresa vs Tri Valley football 3 11.10.18.jpg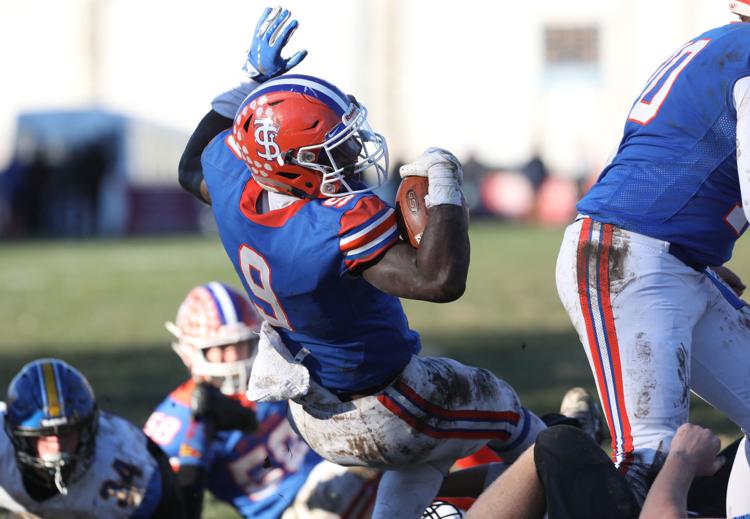 St Teresa vs Tri Valley football 4 11.10.18.jpg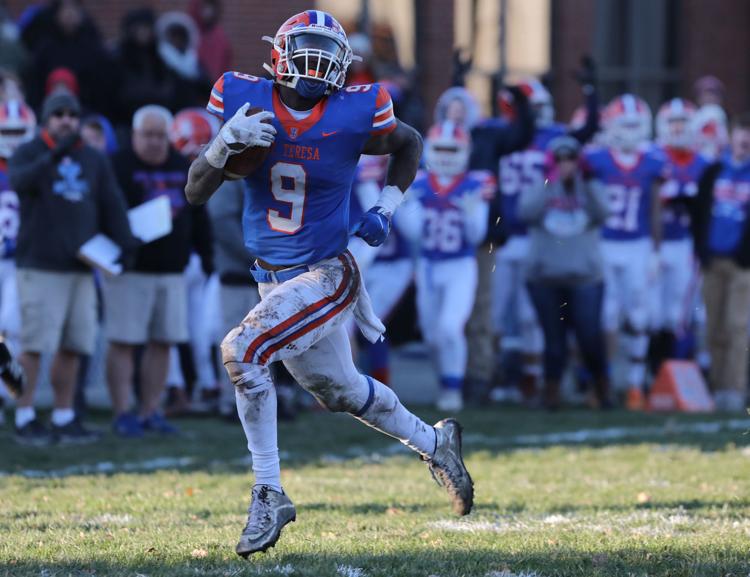 St Teresa vs Tri Valley football 5 11.10.18.jpg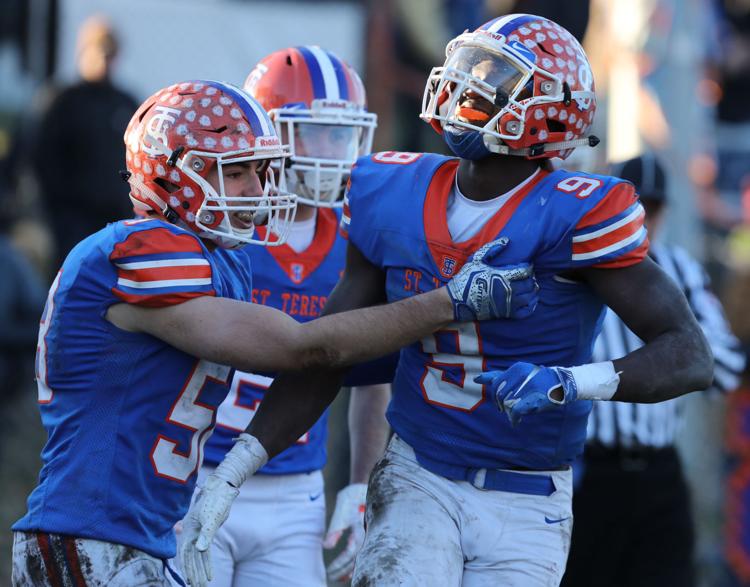 St Teresa vs Tri Valley football 6 11.10.18.jpg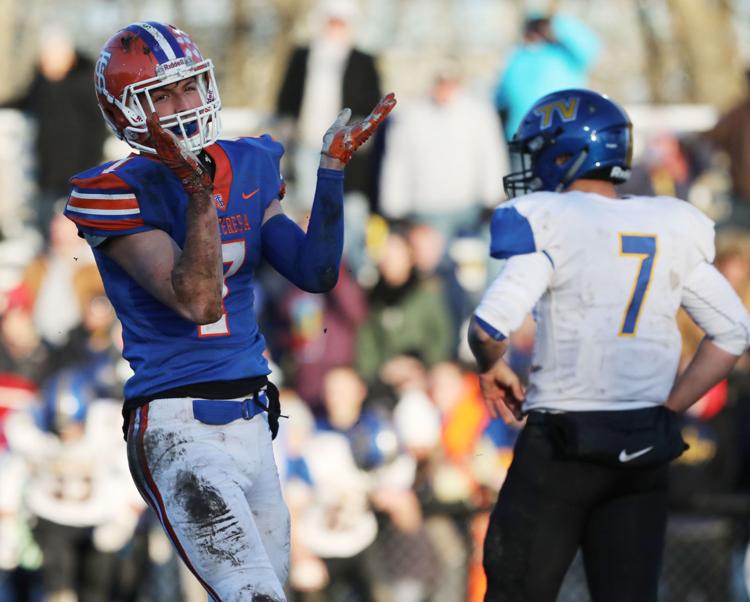 St Teresa vs Tri Valley football 7 11.10.18.jpg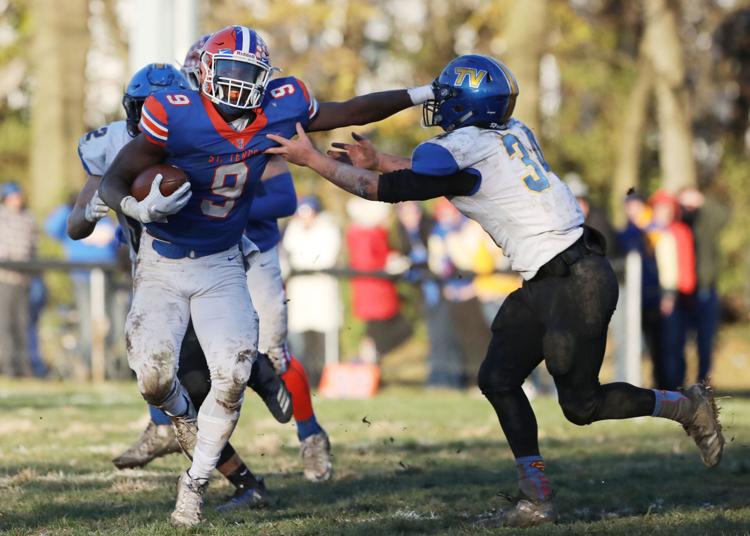 St Teresa vs Tri Valley football 8 11.10.18.jpg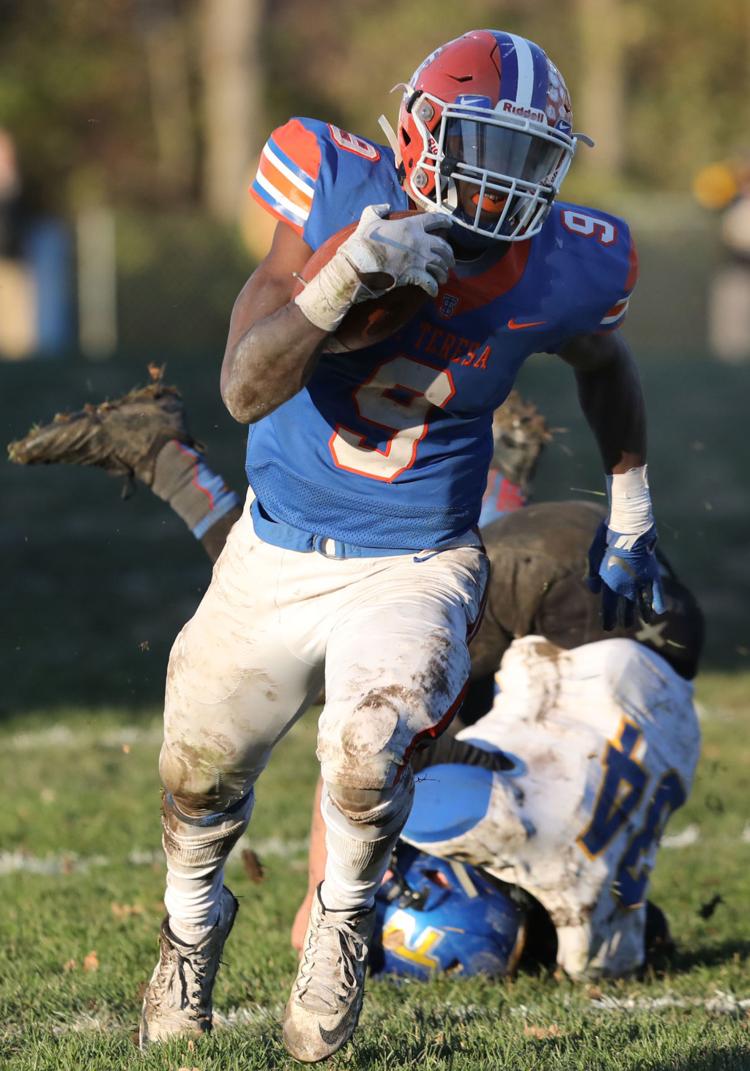 St Teresa vs Tri Valley football 9 11.10.18.jpg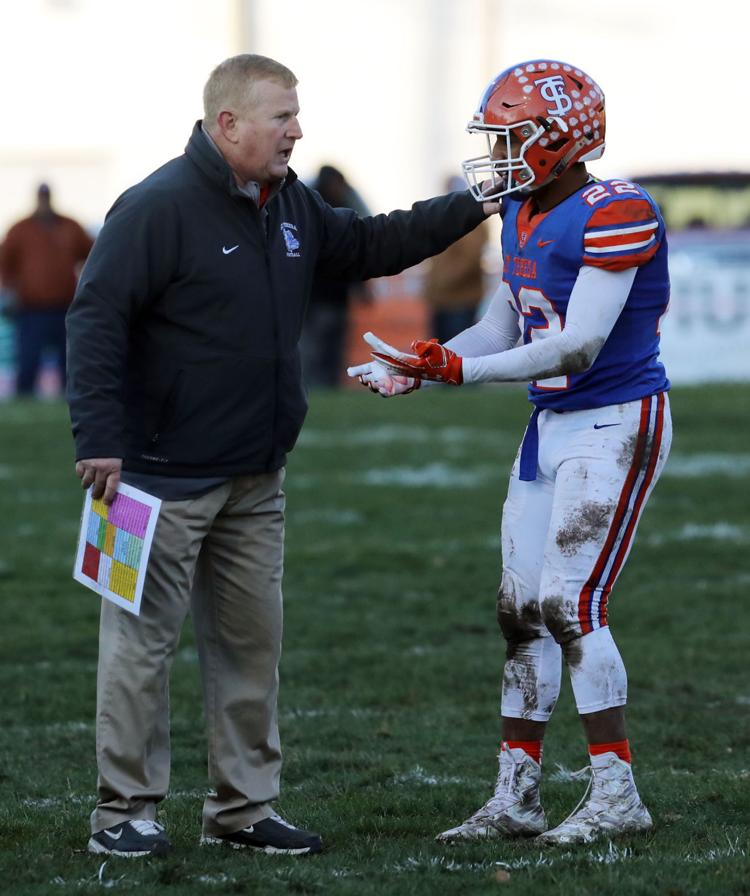 St Teresa vs Tri Valley football 10 11.10.18.jpg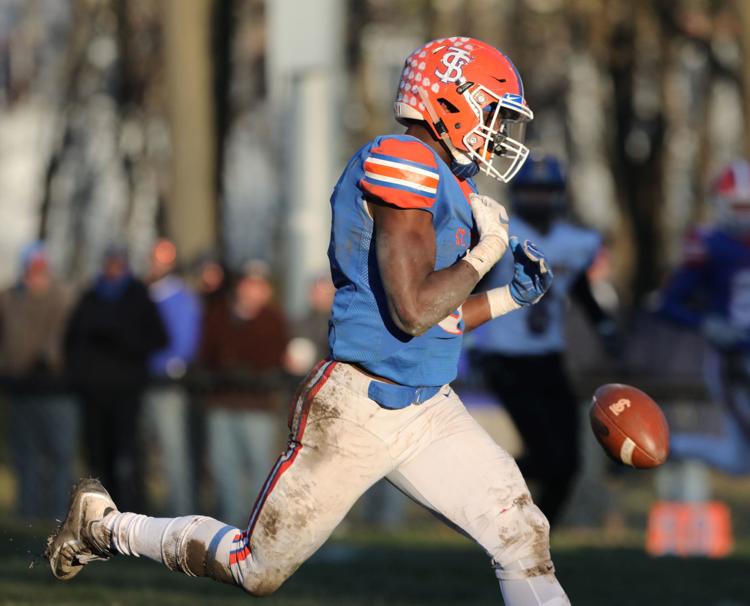 St Teresa vs Tri Valley football 11 11.10.18.jpg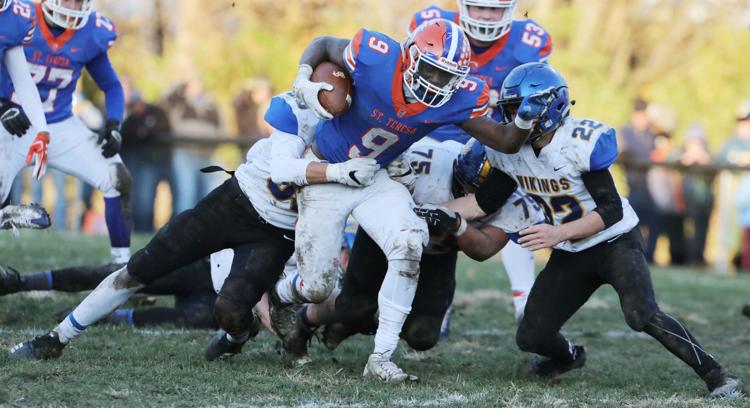 St Teresa vs Tri Valley football 12 11.10.18.jpg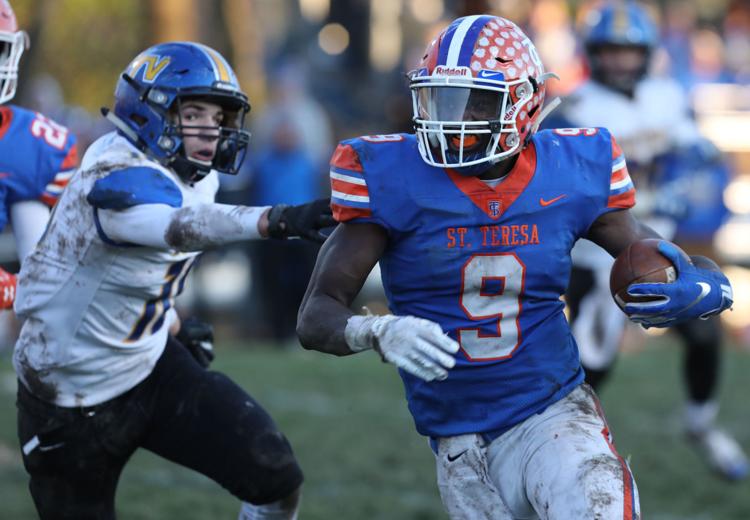 St Teresa vs Tri Valley football 13 11.10.18.jpg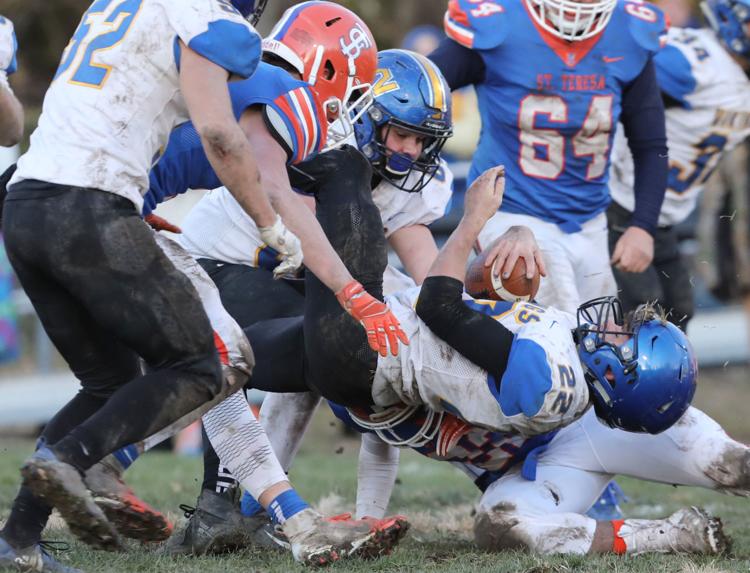 St Teresa vs Tri Valley football 14 11.10.18.jpg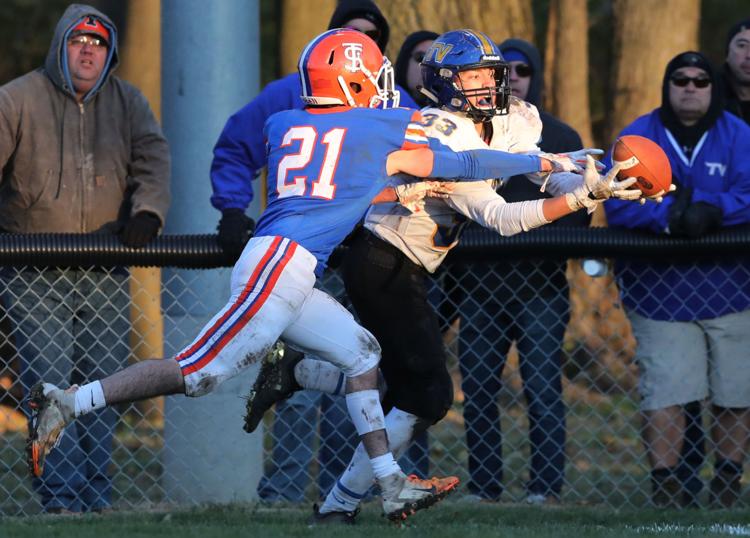 St Teresa vs Tri Valley football 15 11.10.18.jpg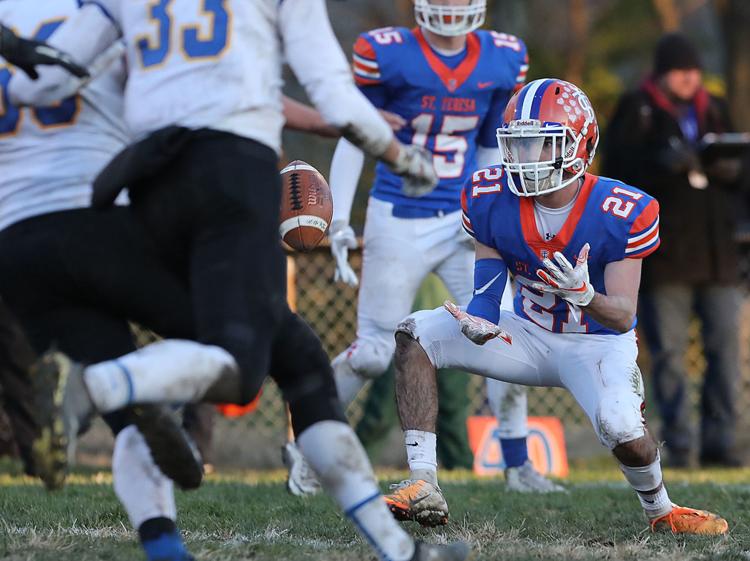 St Teresa vs Tri Valley football 16 11.10.18.jpg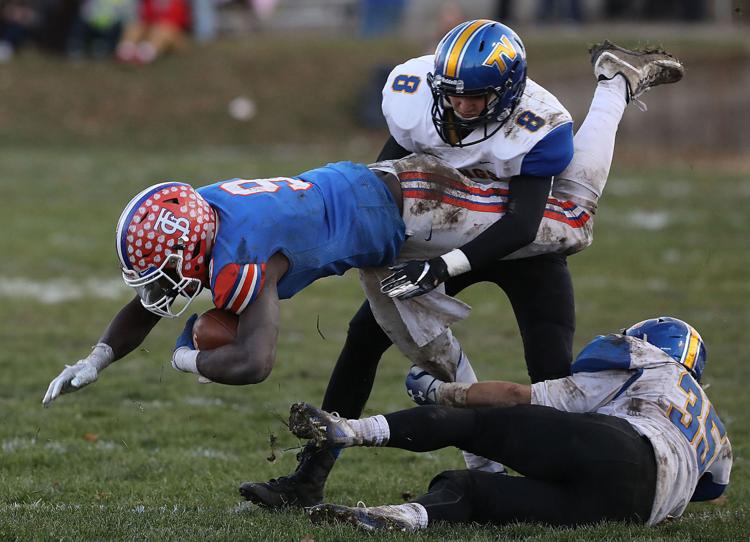 St Teresa vs Tri Valley football 17 11.10.18.jpg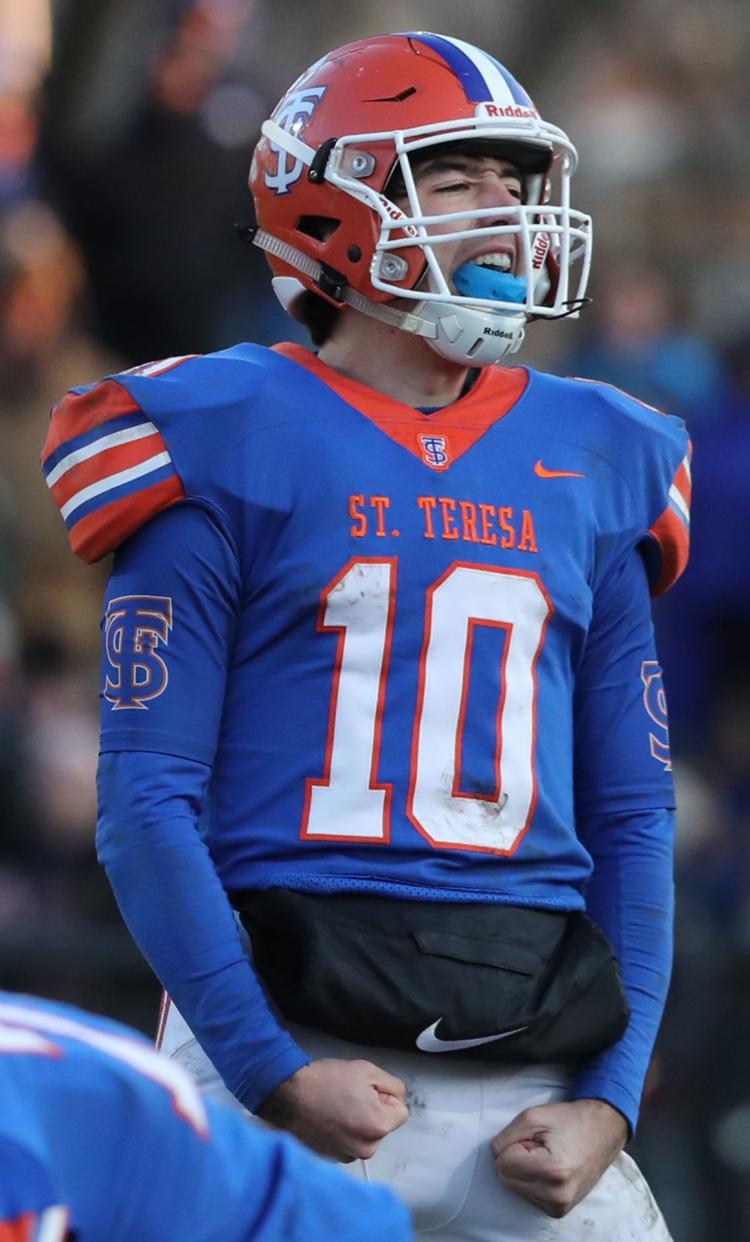 St Teresa vs Tri Valley football 18 11.10.18.jpg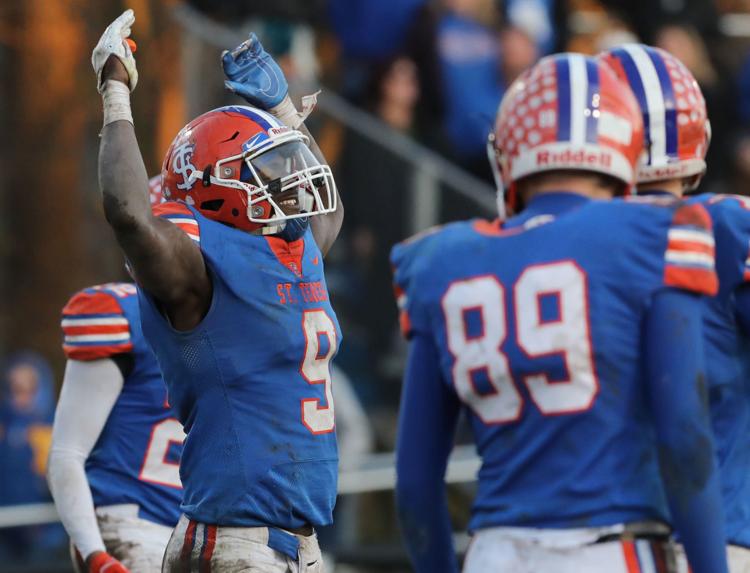 St Teresa vs Tri Valley football 19 11.10.18.jpg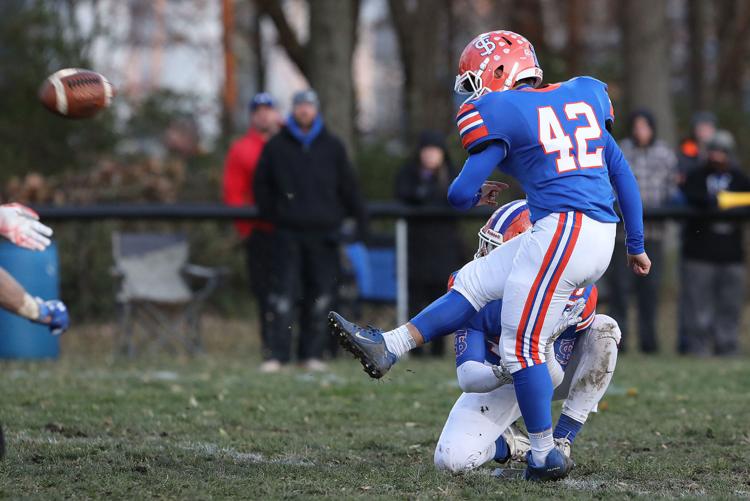 St Teresa vs Tri Valley football 20 11.10.18.jpg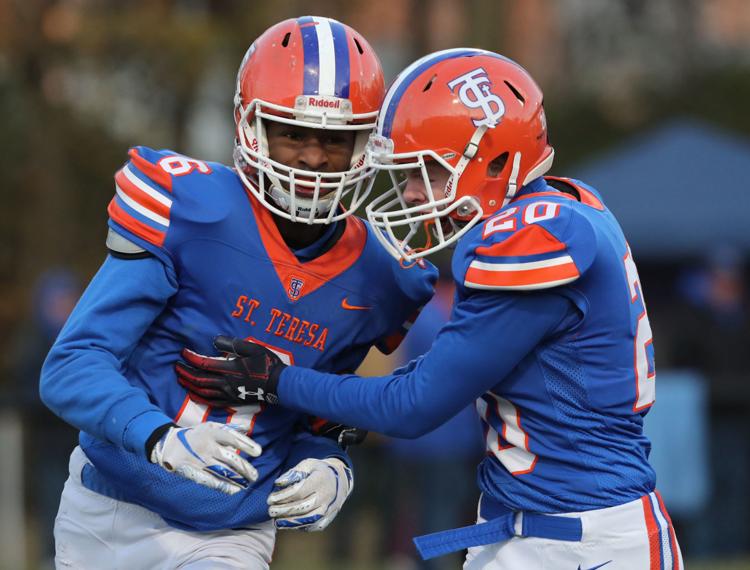 St Teresa vs Tri Valley football 21 11.10.18.jpg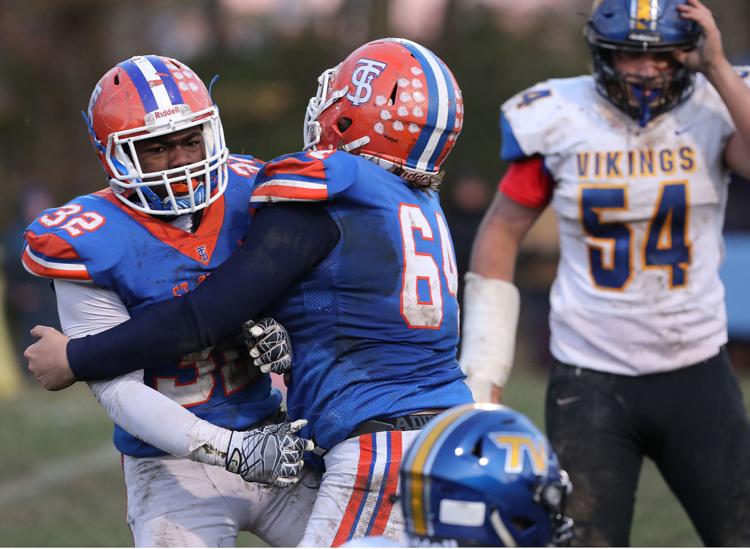 St Teresa vs Tri Valley football 22 11.10.18.jpg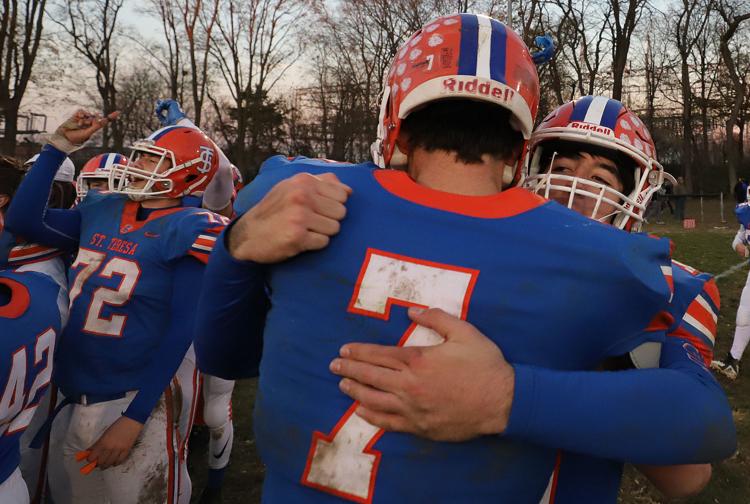 St Teresa vs Tri Valley football 23 11.10.18.jpg
St Teresa vs Tri Valley football 24 11.10.18.jpg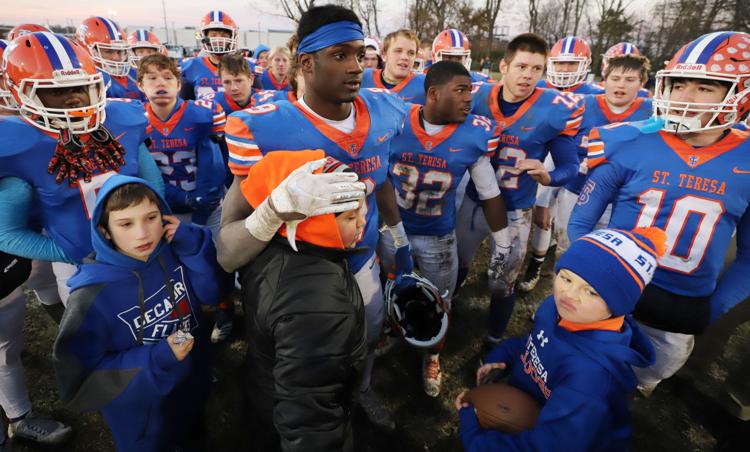 St Teresa vs Tri Valley football 25 11.10.18.jpg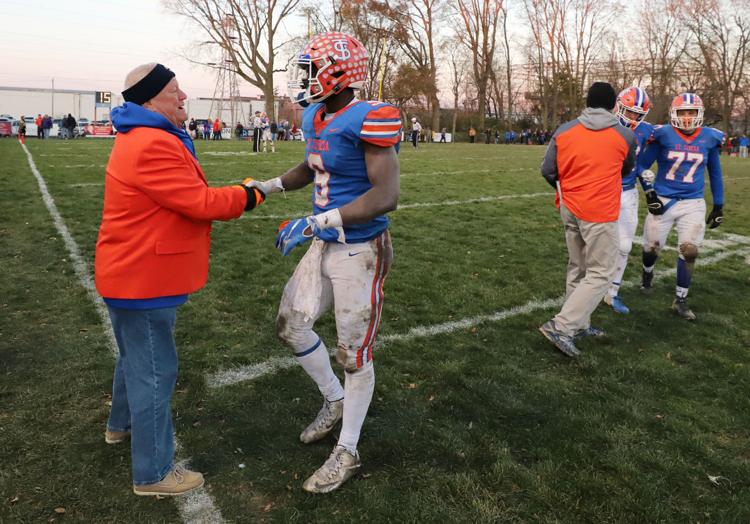 St Teresa vs Tri Valley football 26 11.10.18.jpg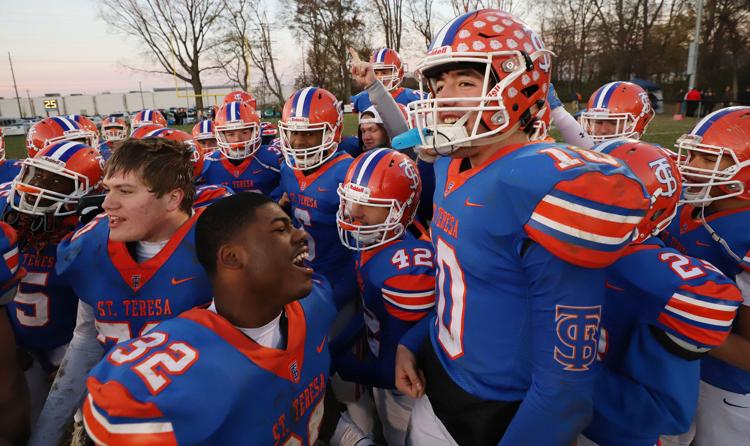 St Teresa vs Tri Valley football 27 11.10.18.jpg
St Teresa vs Tri Valley football 28 11.10.18.jpg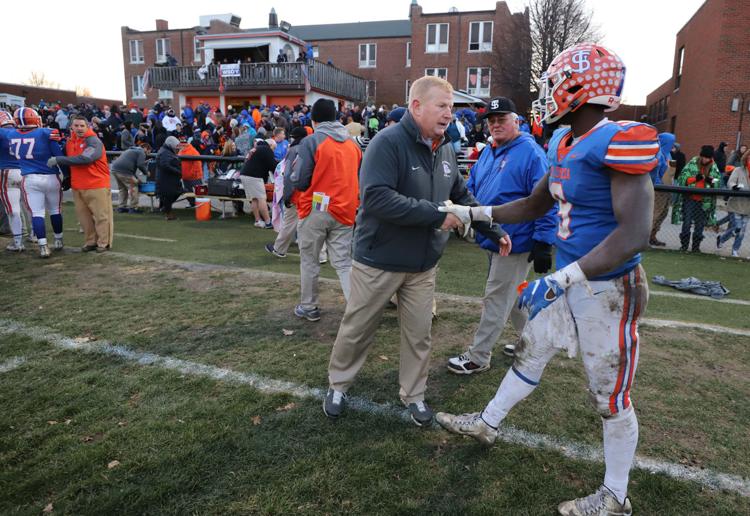 St Teresa vs Tri Valley football 29 11.10.18.jpg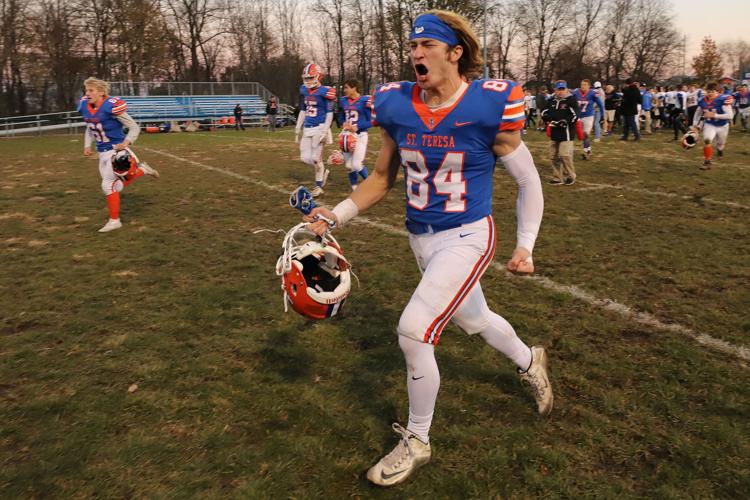 St Teresa vs Tri Valley football 30 11.10.18.jpg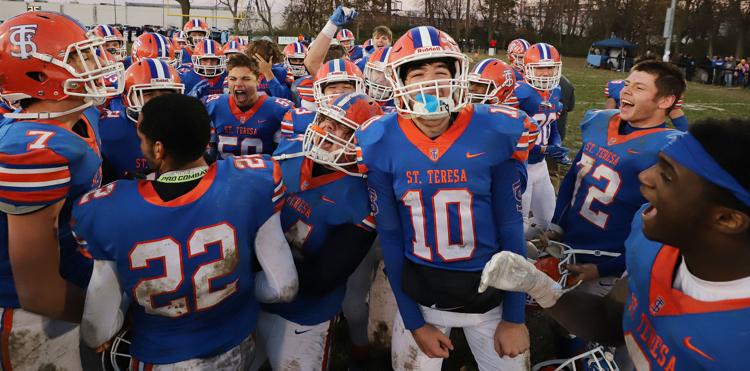 St Teresa vs Tri Valley football 31 11.10.18.jpg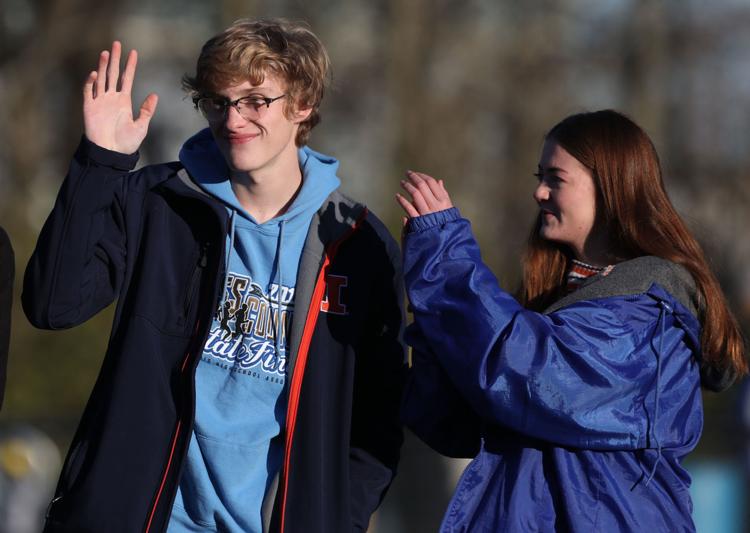 St Teresa vs Tri Valley football 32 11.10.18.jpg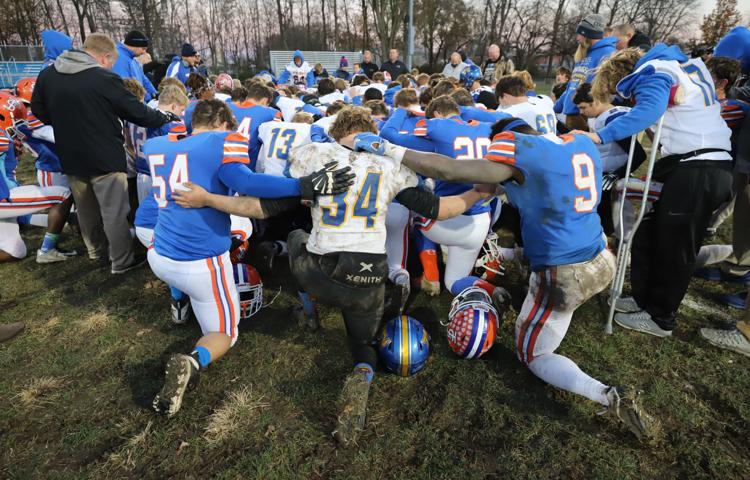 St Teresa vs Tri Valley football 35 11.10.18.jpg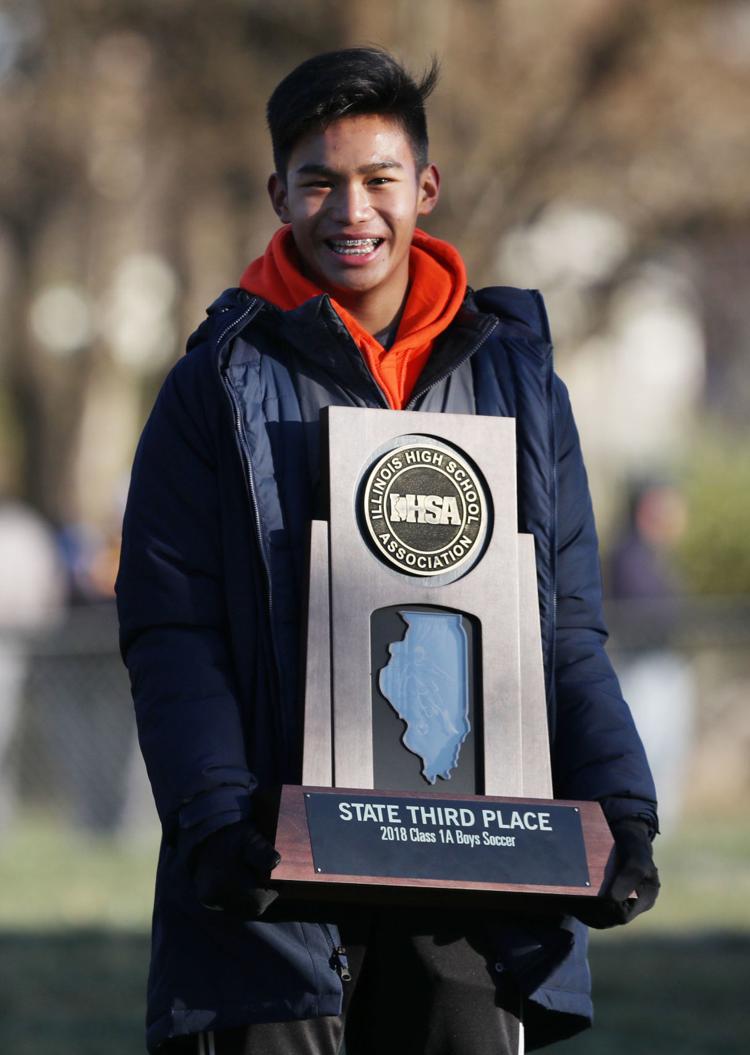 St Teresa vs Tri Valley football 33 11.10.18.jpg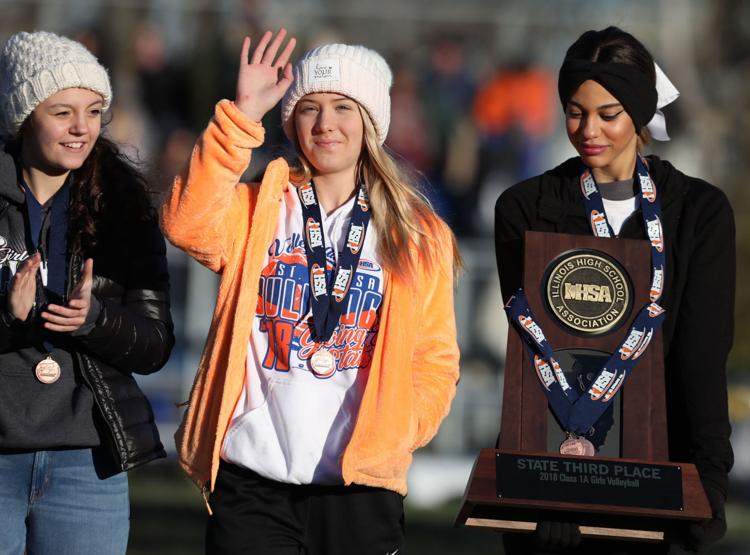 St Teresa vs Tri Valley football 34 11.10.18.jpg