The July sun was still burning hot and bright the first time someone told me they had peered into the crystal ball of high school football and saw St. Teresa and Maroa-Forsyth colliding in a monumental semifinal state playoff game.
Hmmm, intriguing. But peering four months into the future, it all sounded too good to be true.
Nevertheless, that kind of speculation gets the mind racing. Two unbeaten teams. Two Macon County rivals, former league mates who went separate ways when an Okaw Conference family feud played out and left Maroa-Forsyth on the outside looking in.
Hall of Fame coaches. Fervent fan bases. The possibility of braggin' rights that would last generations.
Too many things had to go right. Too many things could go wrong. It all sounded too good to be true
And yet here we are, right in the crosshairs of the crystal ball, the Central Illinois Super Bowl about to become a reality.
For months the speculation has included an important question: Where would you play such a game? What stadium could handle that kind of crowd? Move it to Millikin? Memorial Stadium?
No, it was agreed, the school that was awarded home field for that kind of an epic event would never surrender the right to host it.
As Ed Boehm said this week, "You've got two great teams there. You take any advantage you can get."
It makes sense, and it's why St. Teresa will understandably not relinquish a chance to play Saturday's blockbuster collision on its Munn-Boehm-Davis Field.
Yep, that's Ed Boehm's name on the field and he earned that honor by winning two of the three state championships St. Teresa still celebrates.
But you might be interested to know that back in 1974 — the first season the Illinois High School Association had a state football playoff system — St. Teresa willingly gave up the right to host two home playoff games and gladly moved them to Pigott Field, along Jasper Street behind Johns Hill School.
Boehm said the decision to relocate its home playoff games was made for two reasons:
St. Teresa's home field was a glorified cow pasture and interest in the team was so enormous that consideration was made to accommodate what officials knew would be blockbuster crowds.
"At the time, our field was in rough shape," said Boehm, who was a 24-year-old head coach at the time. "The Decatur Park District was taking care of Pigott Field and it was like playing on a carpet. Plus it was able to handle the crowds."
Fans parked on all the side streets along Jasper Street to see a special St. Teresa football team chase a state title. At the time, a school had to win four games to claim a championship (it now requires five victories) and the first step was to beat Gillespie in what could have been a home game for the Bulldogs.
On Nov. 6, 1974 — a Wednesday night — St. Teresa and its throng of interested fans gathered at Pigott Field to watch a 20-3 victory.
Just three days later St. Teresa went to Eldorado and romped 33-0.
That set up a Class 2A semifinal showdown against a Watseka team with imposing size. For this game, the crowd would be a record-setter.
Watseka featured an athletic 300-pound lineman, Eddie Dean, and a 275-pound tight end who was also a basketball star, Lynn Swanson.
Comparatively, St. Teresa was little. Chris Schroth, who lined up in the middle of the defensive line at nose tackle, was listed at 175 pounds. Fearsome linebackers behind him — Marty Bushell and Chuck Vercellino — were no monsters.
But this St. Teresa team played and hit with memorable ferocity. And playing in front of a Saturday, Nov. 16, shivering crowd estimated at 5,000, St. Teresa's superhuman will would be tested.
You have free articles remaining.
As Boehm remembers it, Watseka had the ball first-and-goal around the Bulldogs' 5-yard line and then lined up one of their behemoths in the backfield, a precursor to the Refrigerator Perry look the Chicago Bears would employ a decade later.
Four times they tested St. Teresa with battering ram force in the middle. And four times St. Teresa met the test, keeping Watseka from the end zone.
The crowd went wild. "It was probably the turning point of the game," Boehm recalled. "If they had faked it up the middle and ran around end, we'd have had no chance. We used everything we had to stack the middle."
St. Teresa prevailed 20-8, then battled to a 15-6 victory over Alexis in the state championship game played at Hancock Stadium in Normal, which had been Boehm's home field when he played at Illinois State.
That completed a 13-0 season for the Bulldogs and they matched it the next year when they outscored 13 opponents 526-25. In the 1975 playoffs, St. Teresa pitched four shutouts, including a 35-0 victory over Stockton for the title — a game in which running back Jerry Jones scored five touchdowns and rushed for 250 yards.
That pushed the St. Teresa winning streak to 47, an amazing run that would end in the opener of the 1976 season when Stephen Decatur won 20-12.
St. Teresa super fan Pat O'Mara remembers those glory days of St. Teresa football and the decision to shift home playoff games to Pigott Field.
"That Watseka game was a great one," he said. "I remember Chuck Vercellino knocking a guy out with a hit on a kickoff."
"Vercellino was a human missile," Boehm said. "With guys like Schroth and Vercellino, you didn't want to coach them too much. You might mess them up. I just told them, 'Get out there and do what you do.'"
O'Mara will arrive at St. Teresa early Saturday and probably exchange friendly barbs with friend and Maroa-Forsyth fan, Jimmy Peck. He'll slap hands with the St. Teresa players as they run onto the field. "Just trying to get them fired up," he said.
Then he'll "run the fence" as he moves up and down the field trying to keep up with the action. He'll be surrounded by throngs of fans from both schools, all trying to do the same thing.
Forty-four years after a 24-year-old head coach named Ed Boehm led St. Teresa through uncharted territory to its first-ever state title, Boehm will be in attendance, too.
Turns out the crystal ball was right. The Macon County Super Bowl will unfold on schedule. And two great high school football powers will make the kind of history someone will once again write about 44 years from now.
---
A look back at the Maroa/St. Teresa football rivalry
---
FROM THE ARCHIVES: Argenta, Monticello, Maroa, St. Teresa football
Argenta-Oreana High School 1978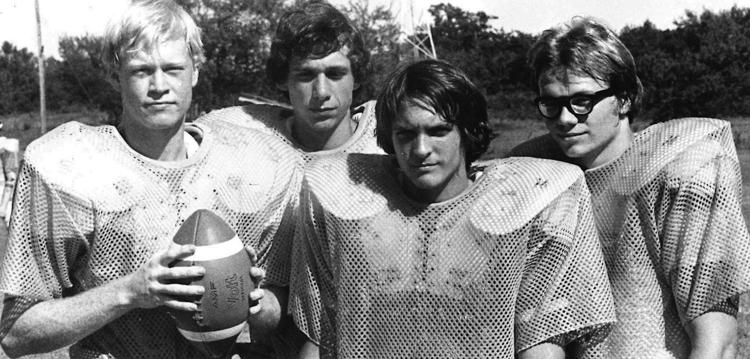 Maroa-Forsyth High School 1976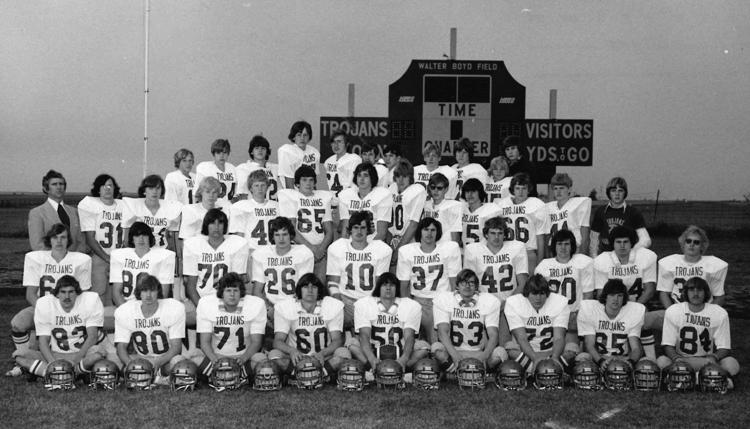 Monticello High School 1987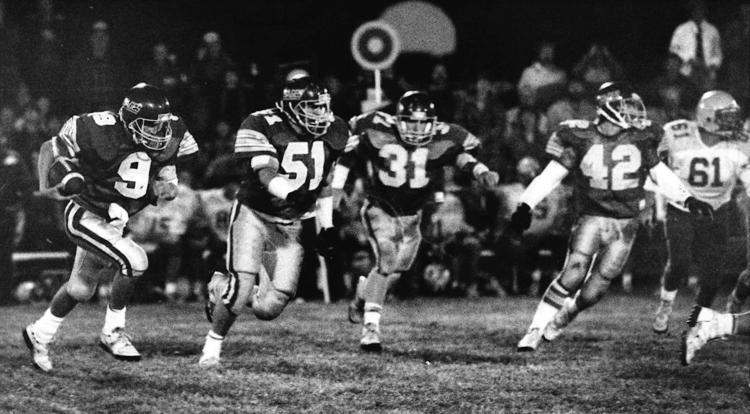 St. Teresa High School 1976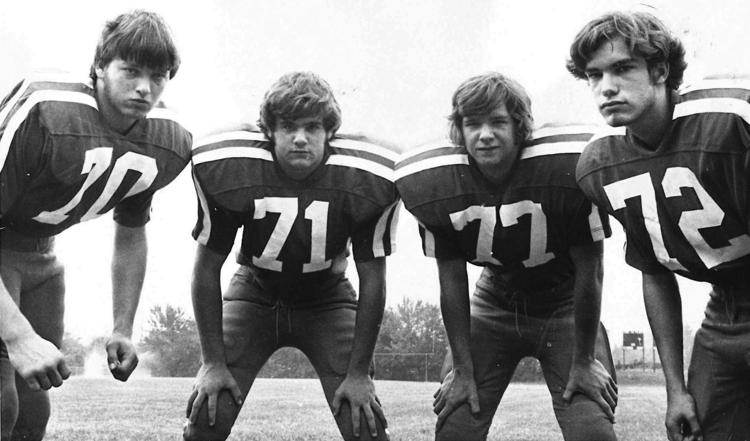 Argenta-Oreana High School 1979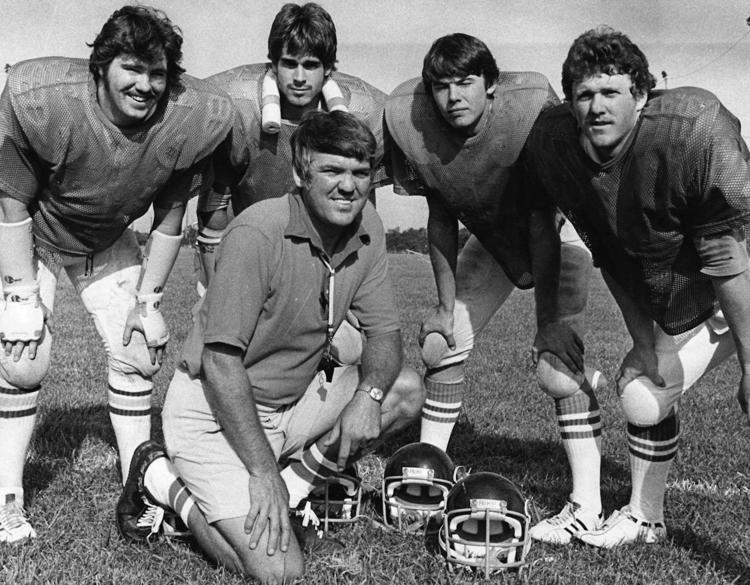 Maroa-Forsyth High School 1981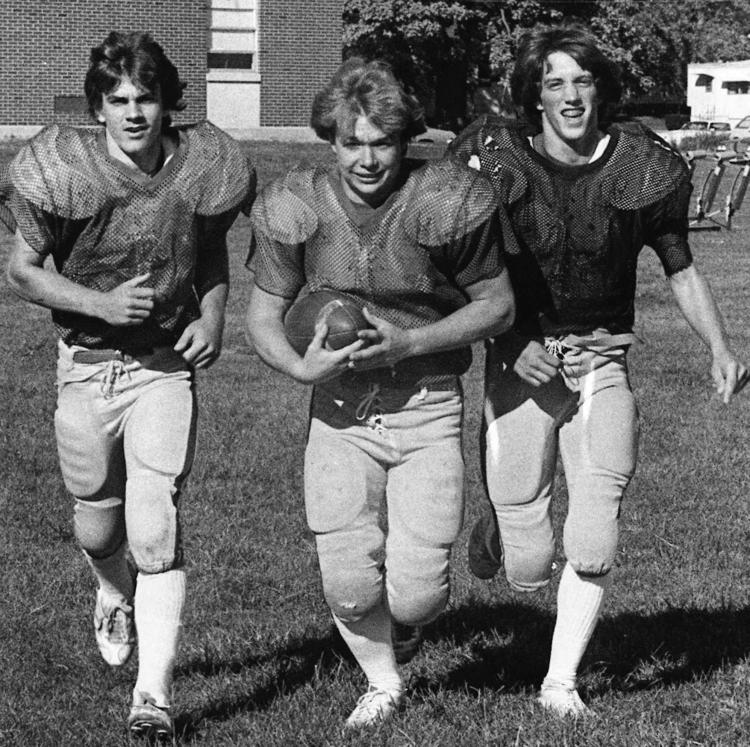 Monticello High School 1988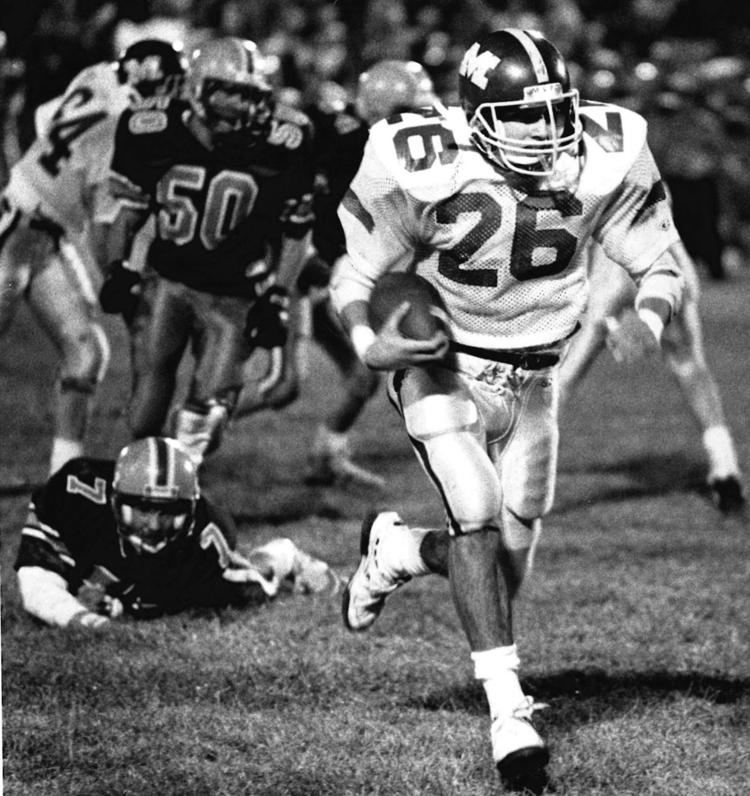 St. Teresa High School 1978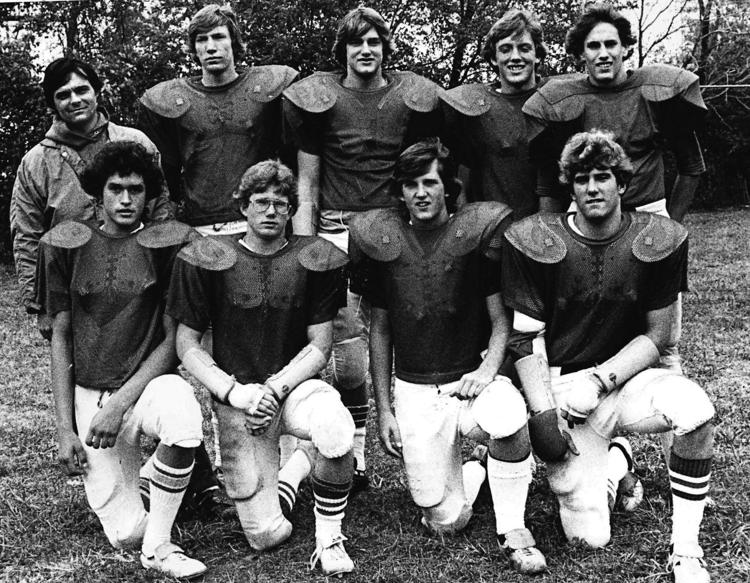 Argenta-Oreana High School 1986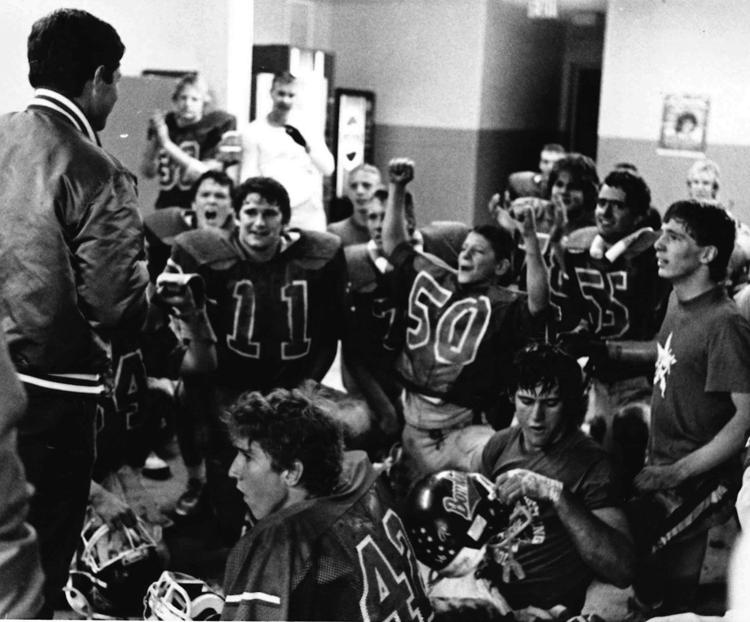 Maroa-Forsyth High School 1986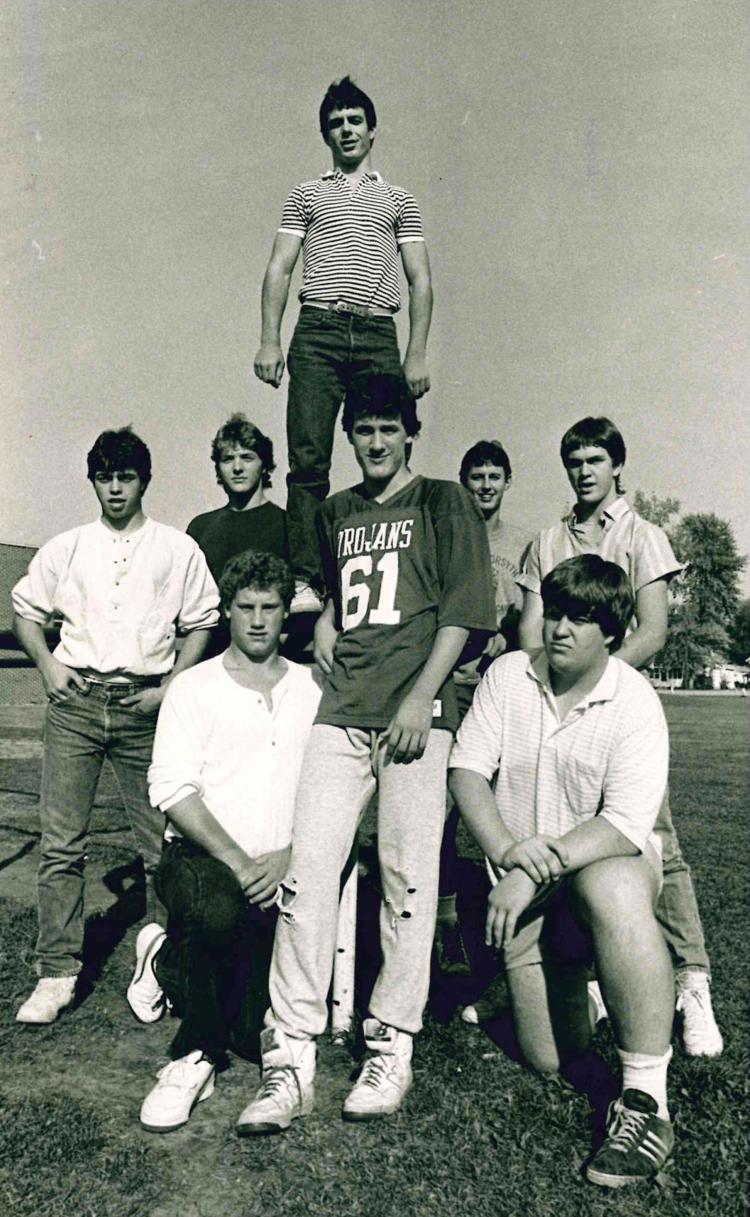 Monticello High School 1991
St. Teresa High School 1980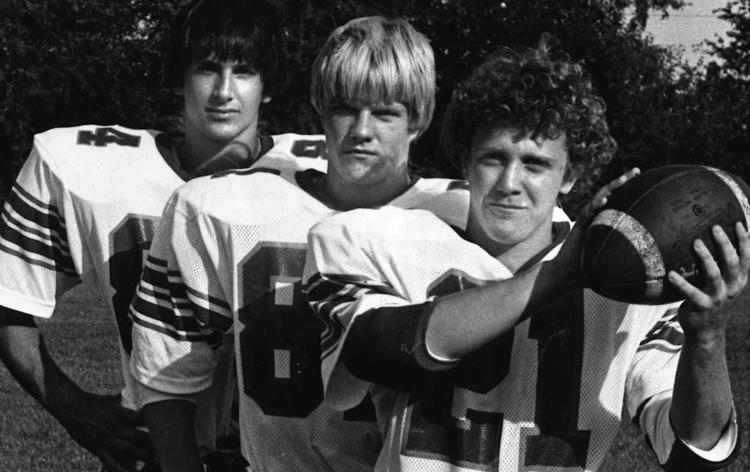 Argenta-Oreana High School 1989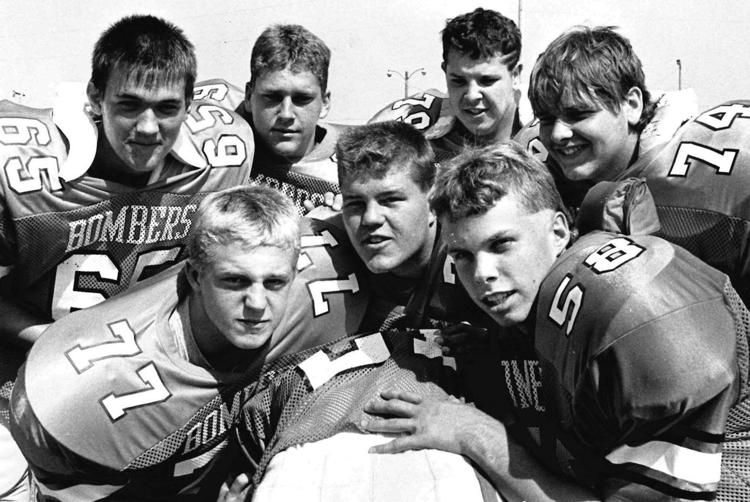 Maroa-Forsyth High School 1990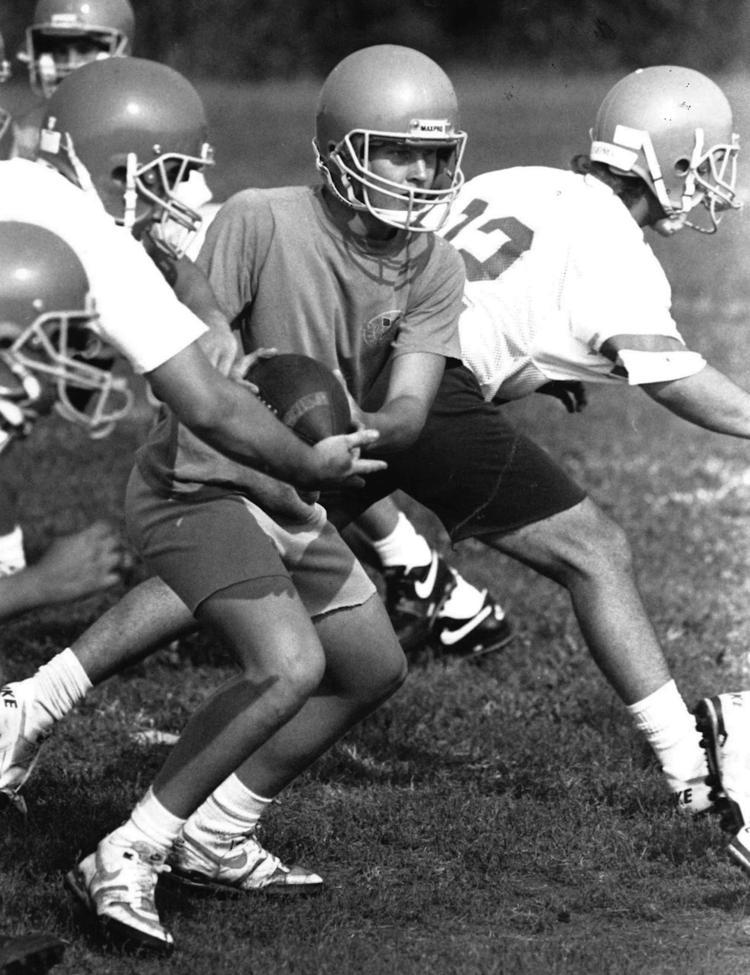 Monticello High School 1991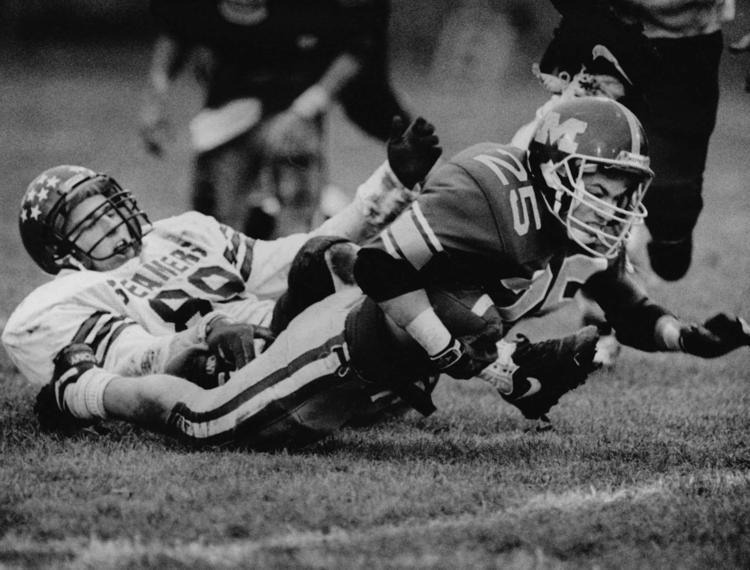 St. Teresa High School 1994