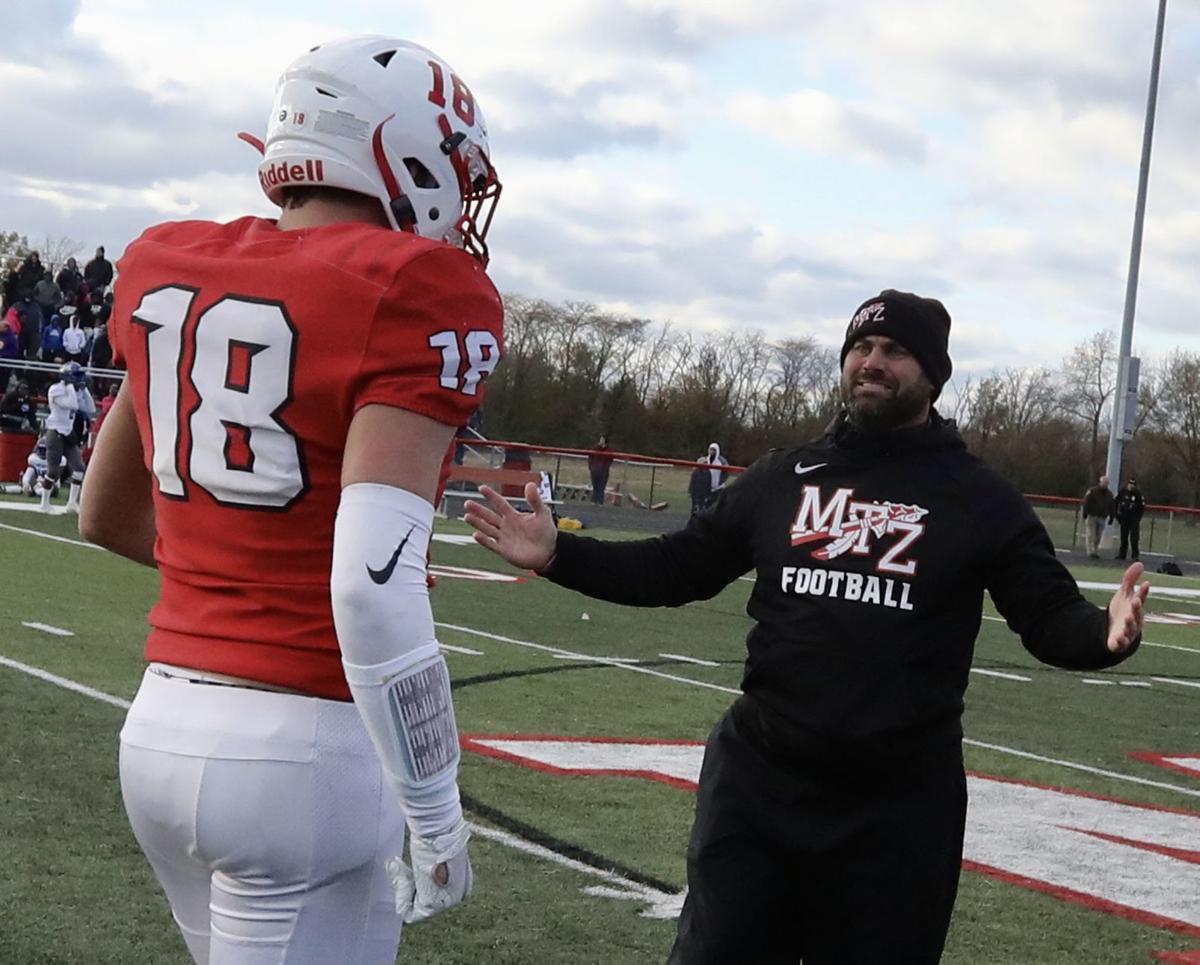 In early July, a release of the high school football schedule is usually sweet reprieve. 
Teams are hitting the fields for 7-on-7 competitions and coaches are moving their depth charts, probably daily. It's a sign that fall is on the way, the hot days of summer are moving behind us and communities now know exactly what their plans are on Friday nights.
Closed conferences, like the Sangamo, South Central and Central State 8, don't offer that much excitement. We know who will play each other but not always when, though the date can feel trivial. We know MacArthur will play Springfield Sacred Heart-Griffin, Chatham Glenwood, Eisenhower and Rochester. That's not new.
The return to high school sports looks like it's a little bit closer to happening.
For the most part, even non-conference games are pretty static, but interesting none the less.
Here are five non-conference stories to watch, and yes, notably missing is Cola Wars between Tuscola and Arcola, sadly:
Mount Zion beefing up schedule
The Braves took care of business and closed the regular season at a perfect 9-0 with a win over Troy Triad. Etherton appears to have boosted the non-conference schedule in the last few years. The three non-conference opponents last year all made the playoffs and were a combined 21-10.
"We decided a few years ago to beef up our schedule and challenge our players," Etherton said. "We are playing some of the best teams in 5A and 6A; very well-coached and great programs."
The opponents are the same this season, except the Braves host Highland and Dunlap in Week 1 and 2, respectively and travel to Troy Triad in Week 9. Two years ago, Mount Zion won five games, but didn't have the playoff points to make the postseason thanks to playing a winless Bartonville Limestone team and a three-win Lincoln team. In the next season, the Braves played the same schedule but got into the postseason with six wins. After that, Limestone and Lincoln were replaced by Dunlap and Highland.
St. Teresa adds Mount Carmel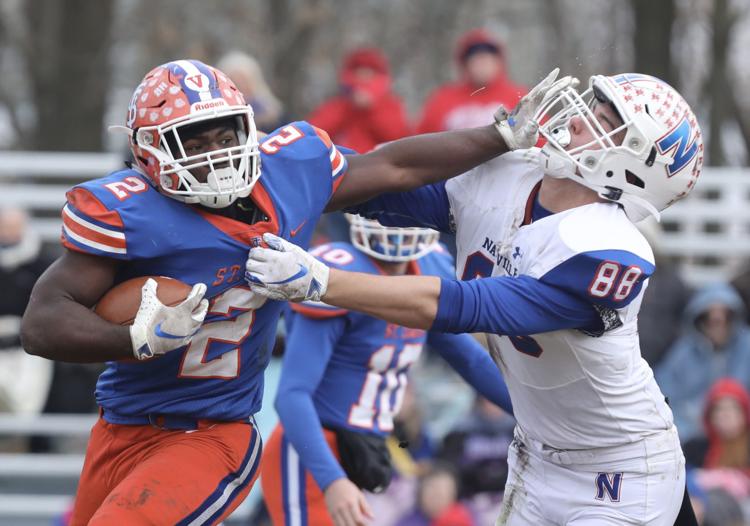 The St. Teresa-Downs Tri-Valley pairing in Week 1 is a perfect match. The two teams have met in each of the last three seasons and this year will be the fourth, and it's in Decatur in Week 1. The Central Illinois Conference and Heart of Illinois Conference are two of the top small-school classes in the area (more on that later).
Week 2, though, has been an interesting endeavor. Last year, St. Teresa was scheduled to play Varna Midland, but won via forfeit because Midland dropped the football program. In 2018, the Bulldogs cruised to a 62-point win over the same program. Before Midland entered the fray, the Bulldogs beat Nokomis 40-0 in 2017 and 69-7 in 2016. The last competitive Week 2 game for the Bulldogs was an 18-7 loss to Maroa-Forsyth in 2015.
That seems to be fixed this year by adding a road game at Mount Carmel, an independent school that went 9-2 last season before a three-point playoff loss to Vandalia in the second round of the Class 3A playoffs. Mount Carmel played six teams that finished .500 or better.
The Golden Aces are certainly a step up in competition.
Up-and-comers meet in Week 2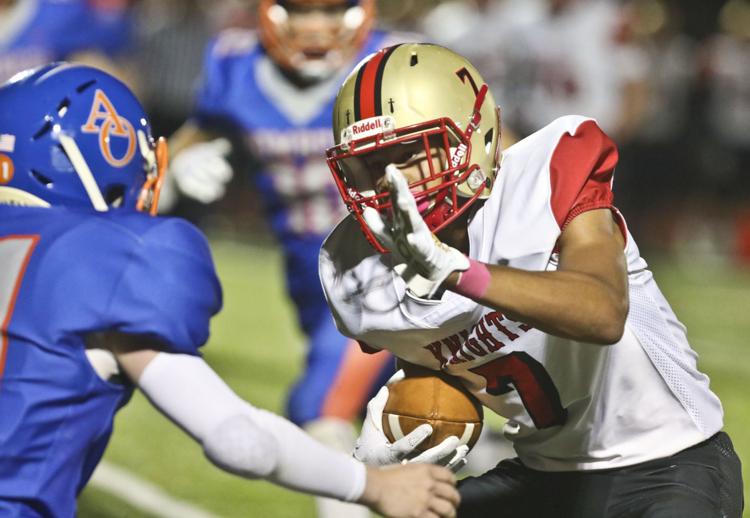 Both Meridian and Arthur-Lovington-Atwood-Hammond are on the rise and they'll meet in Week 2 at ALAH. A strong junior class could lead to Meridian coach Micah Sheppard making his first playoff appearance with the program in Sheppard's fourth year. The Hawks haven't been to the playoffs since 2008-09.
Though quarterback Jacob Jones graduated, junior Drew Hurelbrink has a big arm and can make plays. Lucas Clapp is another junior to watch on the Hawks, senior receiver and defensive back Christian Scott had 100 tackles and five picks last season, and the Meisenhelter twins — Graham and Grant — are good players.
ALAH made a fairly late push to the playoffs last season — a win in its final game — for the first time since 2014-15 and have one of the top underclassmen in the area in do-it-all playmaker Kaden Feagin, a sophomore. Senior quarterback Brady Borntreger returns for the Knights and so does the team's leading rusher, Billy Fifer.
This game could be an important on in the push to the playoffs, particularly with Meridian in a deep Central Illinois Conference.
CIC vs. HOI ... again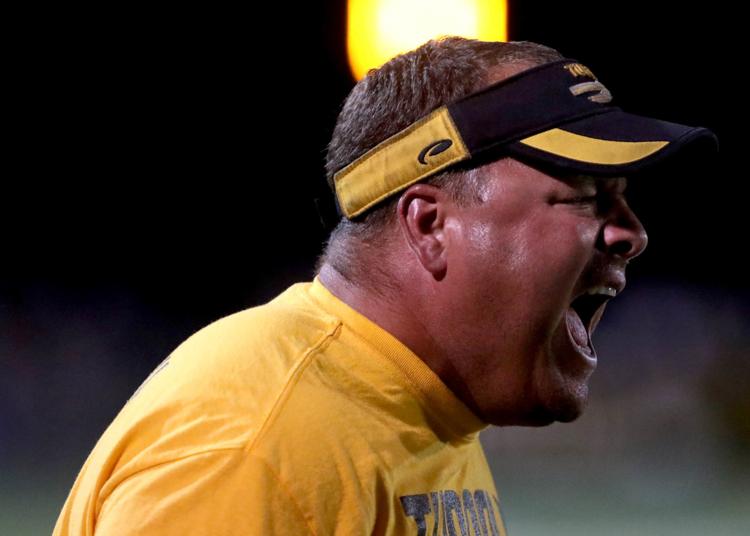 In terms of perfect cross-conference rivalries, the HOI and CIC should make games happen as much as possible. Schools in each conference are roughly the same size and the quality of play is roughly equal.
Thus we land on Tuscola against Eureka in the season opener on at 5 p.m. on Saturday at Millikin. It's the first meeting between the two teams and the matchup was perfect with open dates for each team. No team really wants to give up a home game, especially in a one-year deal that doesn't include a home-and-home, so this is a nice middle ground.
Tuscola is one of the area powers with seven straight playoff appearances and has made the playoffs every year except in 2012-13 since 1994-95. Eureka has been good under head coach Jason Bachman with four straight playoff appearances in Class 3A, including runs to the quarterfinals in each of the last two seasons. They bring back their top two leading rushers, quarterback and top two leading receivers.
"I thought it'd be a good game," Tuscola coach Andy Romine said. "A lot of people have told me they're favored to win the HOIC. They return quite a bit of the skill spots and probably return a little more than we do. It's a good test early and hopefully it's going to help us later in the season."
Another first-time game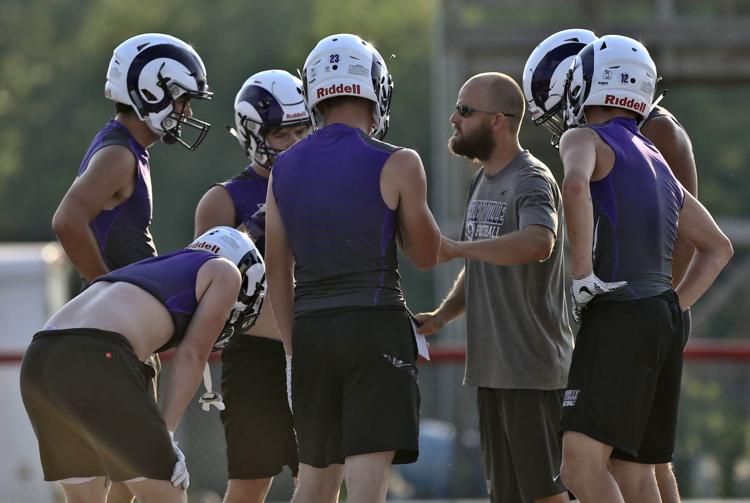 Shelbyville and Cumberland aren't that close to one another, but they're separated by an hour; which makes it all the more surprising that it's believed they've never played one another. Rams head coach Bill Duckett was a freshman in 1998 at Shelbyville and has been around the program since, and said they haven't played in that time.
The two teams play in Week 1 in Shelbyville and Cumberland coach Lucas Watkins believes it to be the first meeting between the programs.
Cumberland has made four consecutive Class 1A playoff appearances under Watkins and has added Belleville Althoff to the schedule.
The Rams haven't made the playoffs since those back-to-back semifinal appearances that ended in 2017-18. Kentrell Beck is off to Western Michigan University, but Duckett has a good program going in Shelbyville.
First-time matchups are always fun, and this shouldn't be different.
---
PHOTOS: 35 football photos from the Herald & Review archives
🏈 Recognize anyone? 35 high school football photos from the Herald & Review archives
Contact Joey Wagner at (217) 421-6970. Follow him on Twitter: @mrwagner25
Get in the game with our Prep Sports Newsletter
Sent weekly directly to your inbox!