It's so difficult sometimes to find the right words in the middle of a horrific tragedy. It's human nature.
PANA — Football coach Trevor Higgins said his family is turning to faith and support from community after the death of his 4-year-old son, Eva…
Naturally, everyone following the story shed tears.
It's heartbreaking beyond words.
In the middle of great grief, we saw strength in the Higgins family. The kind of strength that most who know the family has seen in various forms for years. One can't imagine how hard it was to provide those continuous updates, and at times they probably felt impossible. Few in the shoes of Trevor Higgins and his wife, Jeri Ann Higgins, could have found the strength to create any words for what had happened, let alone the ability to speak articulately about their own tragedy. But they found a way.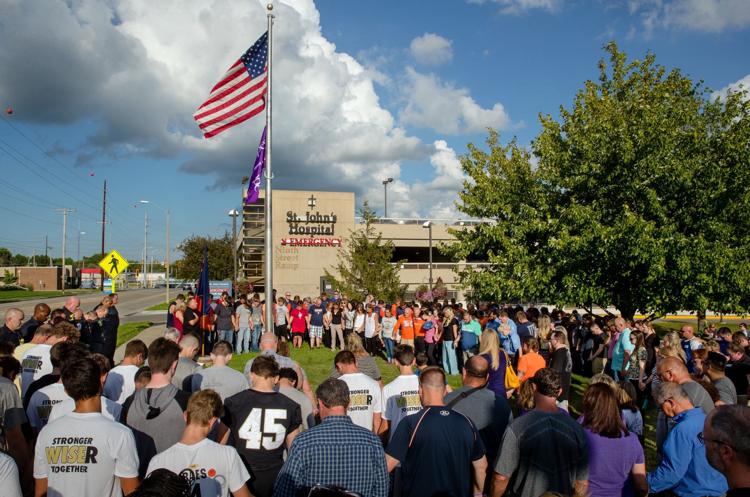 "I couldn't function, let alone put words out there to people to let them know what's going on," Pana Athletic Director Gary Ade said. "It's just incredible, and that's Trevor. He's just an amazing young man."
They're a family of faith and leaned strongly on that faith in each one of their social media posts and have continued to lean on that faith in the days since. On Monday at a flag-raising ceremony at St. John's hospital in Springfield, a Gift of Hope flag was flown in memory of Evan Higgins. The family made the decision to donate Evan Higgins' organs and tissue. They walked to the flag side by side and locked arms with each other on the way there before hugging near everyone in attendance. There was strength and power in their unity.
You have free articles remaining.
"That's the type of people they are; their character and their faith," Ade said. "A lot of this has been centered around Trevor, but Jeri Ann is an incredible person, too. That's the thing, they are just two of the best people you will ever meet. For them to have to go through this is just agonizing … for anybody.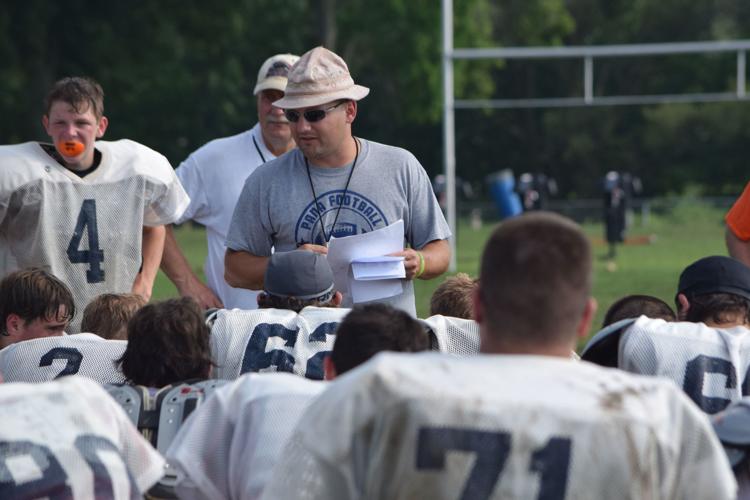 "I think they've helped other people, just by Trevor's posts and updating Facebook about what's going on and what their next step is. Everybody who reads it, you know they have tears in their eyes. At least you have a little sense of," Ade paused, "I don't know. I can't put a lot of this into words."
On Wednesday, the Higgins family provided another update: Evan's heart arrived in Pittsburgh and his kidneys and liver arrived in Chicago while his tissue, bone and corneas will be saved for children in the future. The family admitted they were struggling with the words, but again, they took the time to update the large groups that have taken an interest. The post ended with yet another "thank you" note to the community, which has rallied around the family.
Then a social media post from a parent put everything into perspective: When Trevor Higgins is ready to return to the Pana football team, he'll stand on the sidelines, while wearing the bucket hat he made famous in the community, and be a leader, a mentor and a person who provides guidance for other people's children — even while grieving the loss of his own.
When Trevor Higgins gets home from practices or late in the night on Friday after a game, he'll lean on Jeri Ann Higgins and their youngest son, Owen Higgins.
That's striking, and explains why the Higgins family is so endearing to anyone who has crossed their path. They're unified and selfless, even in the face of grief.
"That's his character and that's his nature," Ade said. "That's his strength from God from him. These kids who are his football players, they draw so much inspiration and he makes them better human beings and he's strengthening their faith and he's giving them more than football.
"I had no problems at all hiring him. I knew what I was getting. I worked with him for seven years before we hired him to lead our football program. We knew what we were getting and we knew that was the direction our program needed to go was his leadership.
"The guy is amazing. He loves his football team, he loves his kids. It's an unbelievably tragic situation that God has put him in, but he can still function and he can still update people."
Contact Joey Wagner at (217) 421-6970. Follow him on Twitter: @mrwagner25