One by one, Jostes removed the seniors from their positions and took stock of who is going to step in to replace them next season.
One of the biggest voids Jostes will have to fill is often the most overlooked position on the field: Placekicker.
Before you think Jostes is making an excuse for the lone female player on his team, think again. Football is about winning at Maroa. If Fitzpatrick couldn't do the job, Jostes would have benched her. If she didn't kick a PAT at more than an 80 percent clip, math would tell Jostes to just go for two points after touchdowns, and he's done that before.
Fitzpatrick wasn't just on the team just for the sake of having a female player. She was tremendously valuable for the Trojans.
The 21-20 win against Athens in Week 7? You guessed it. Fitzpatrick had the game-winning point.
Her 80 PATs this season ranks sixth all time according to IHSA records. She also ranks sixth all time with 202 career PATs and at one point had knocked in 50 consecutive this season.
"This year she was as good as anybody I've ever seen," Jostes said. "... She was by far the most automatic I've had."
Jostes never needed to say much to her. He'd try to rattle her while she kicked every here and again, but Fitzpatrick, who also ranks near the top of her class, plays soccer and is in the band, wasn't fazed.
Eighty times this season, Fitzpatrick ran to the sideline after knocking in a point after and Jostes was simple in his message, "Atta girl," and accompanied it with a low-five, fitting for Fitzpatrick, who stands at 5-foot-3.
Football is just the jumping off point for Fitzpatrick. Jostes estimated five girls played flag football this season. Is that directly related to seeing Fitzpatrick on Friday nights and Saturday afternoons in the playoffs?
Defensive coordinator Jon Kidd's daughters are part of the swarm of girls who saw Fitzpatrick trot out for point-after attempts every night for four years. For them, seeing a girl on the football field is simply a normalcy. Nothing to see here except a kicker with an automatic right foot.
They signed up to play flag football, too.
For four years, football was business for Fitzpatrick. She's smart, and she's humble. She was there to kick, and her leg was a part of the reason Maroa-Forsyth has gone to three straight state championship games.
"She gets the big picture and worries about what she can control, which is her making kicks," Jostes said. "She does her own thing. She's a great kid."
As far as the depth chart? Jostes noticed three underclassmen shadowing Fitzpatrick this season to learn her routine. "Listen to whatever she says," he told them.
There's a legacy she left on the football field — Fitzpatrick was a lights-out placekicker for a dynasty high school program.
Then there's the legacy that she left when girls fill a football field to play flag football. And, really, that's the big, indelible mark on a football-rich community.
Morris_Kadinn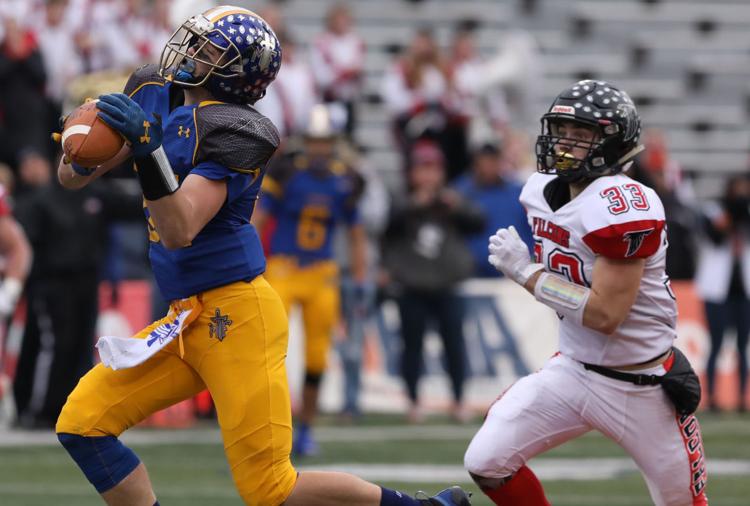 Hicks_Drew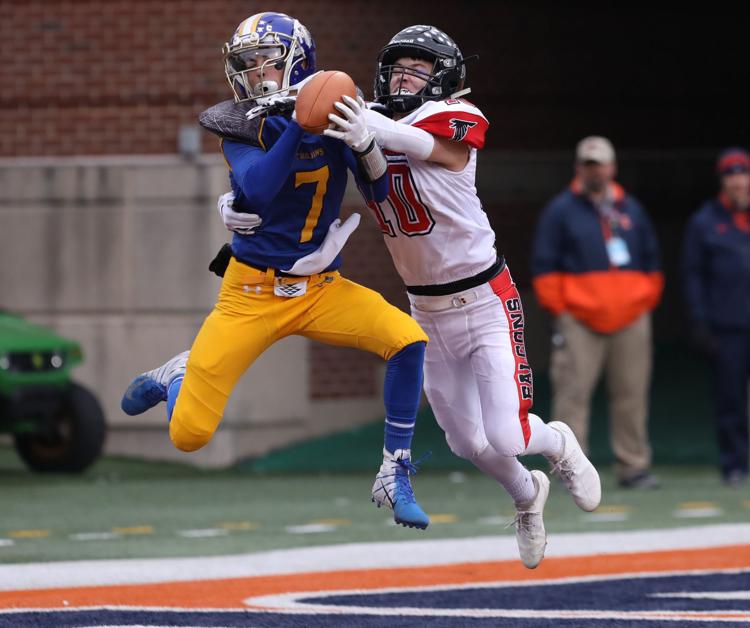 Clifton_Gavin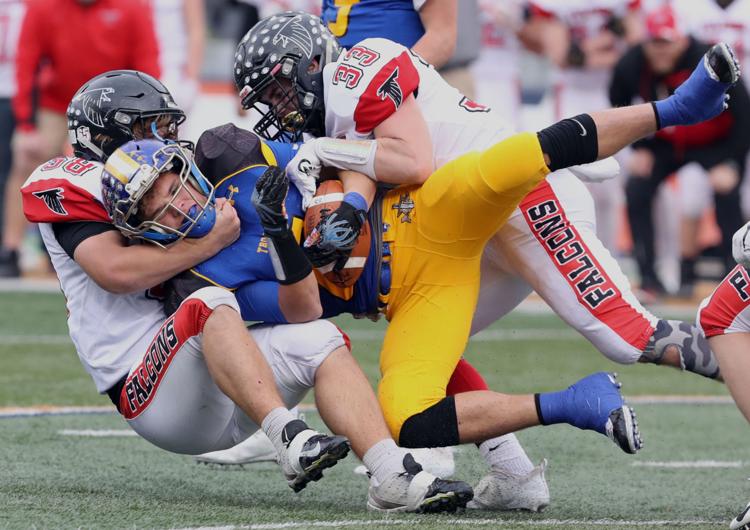 Luttrell_Johnny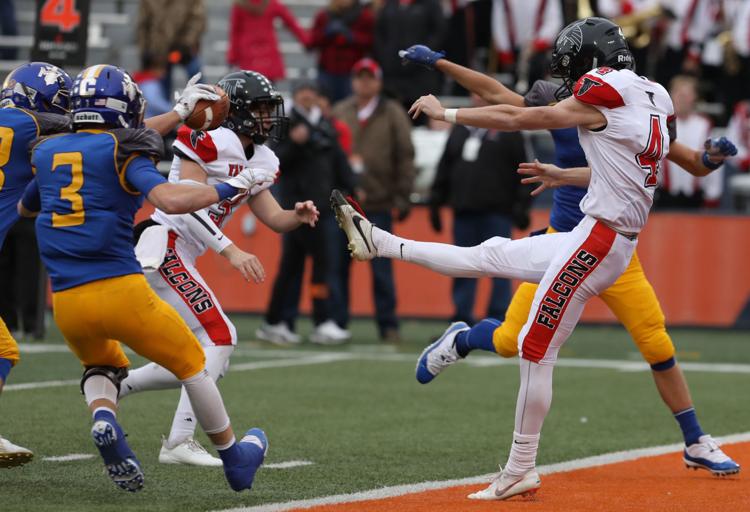 Mitchell_Hayden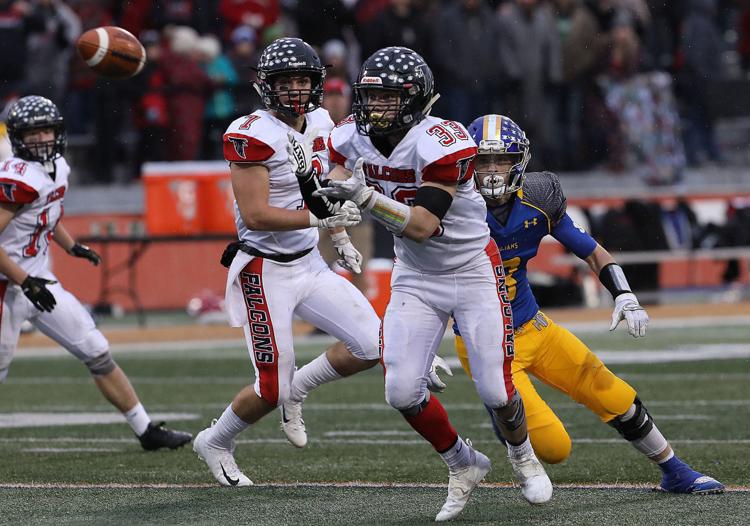 Morris_Kadinn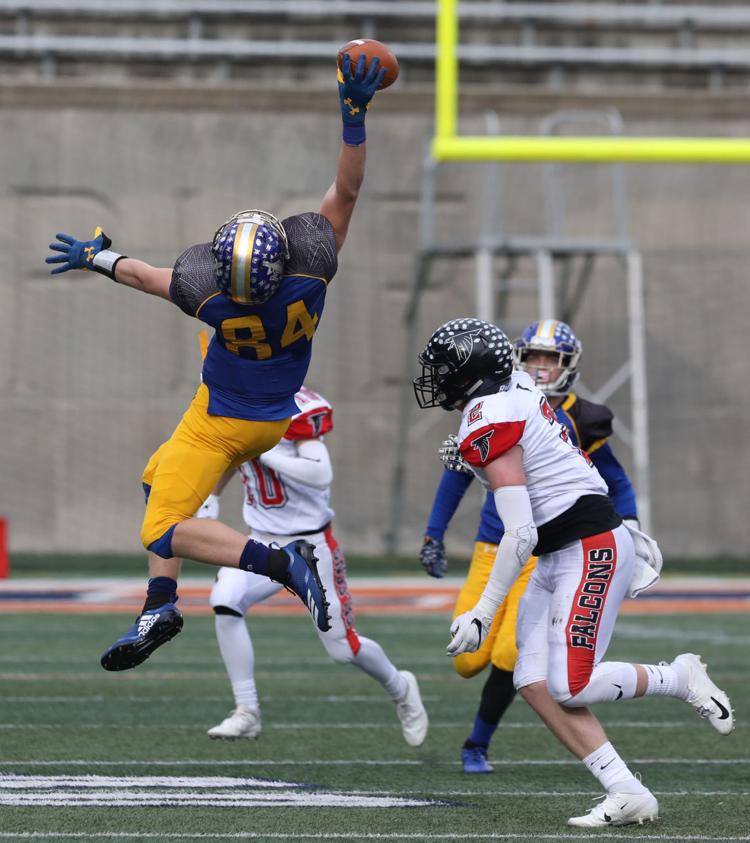 Maroa Forsyth vs GCMS football 1 11.24.18.jpg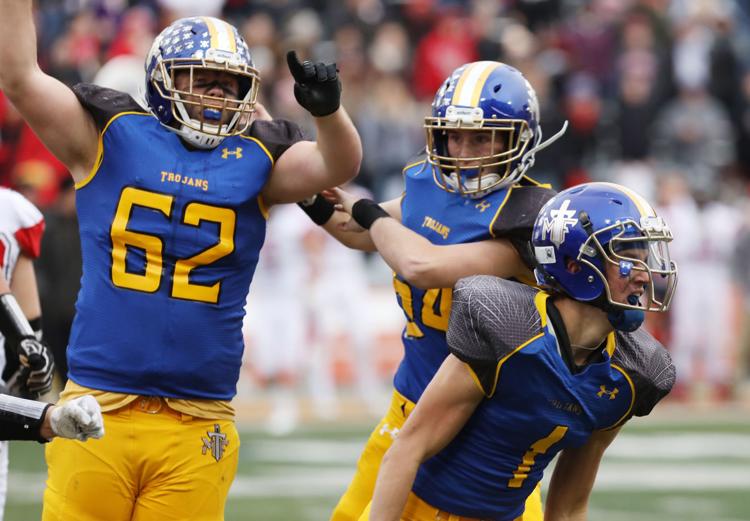 Maroa Forsyth vs GCMS football 2 11.24.18.jpg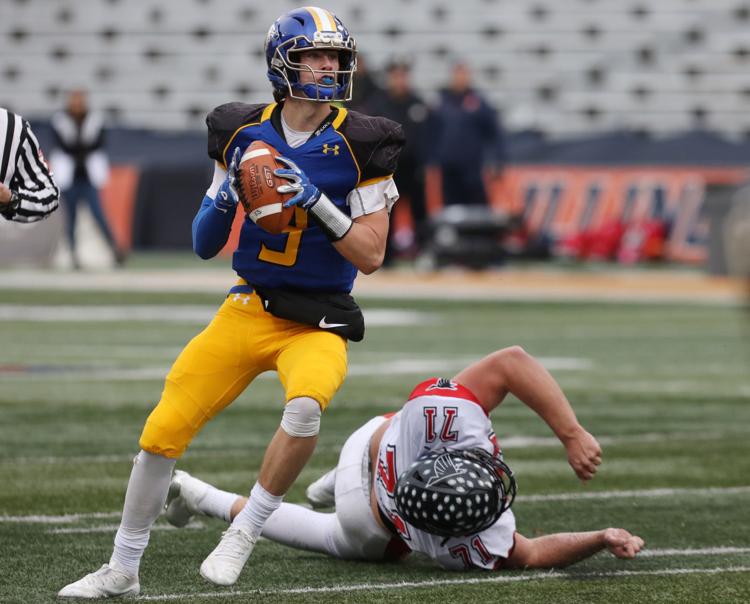 Maroa Forsyth vs GCMS football 3 11.24.18.jpg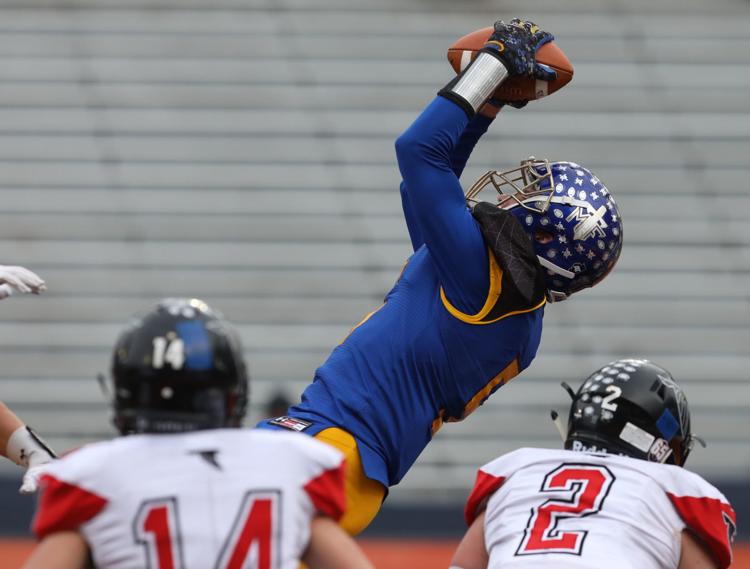 Maroa Forsyth vs GCMS football 4 11.24.18.jpg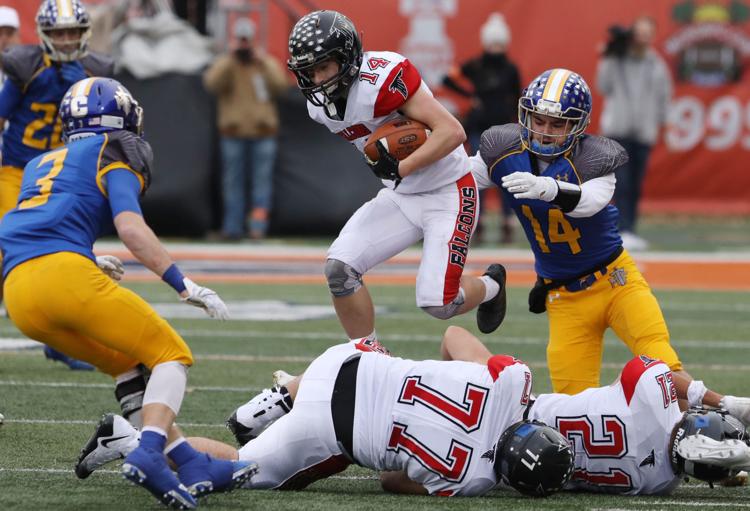 Maroa Forsyth vs GCMS football 5 11.24.18.jpg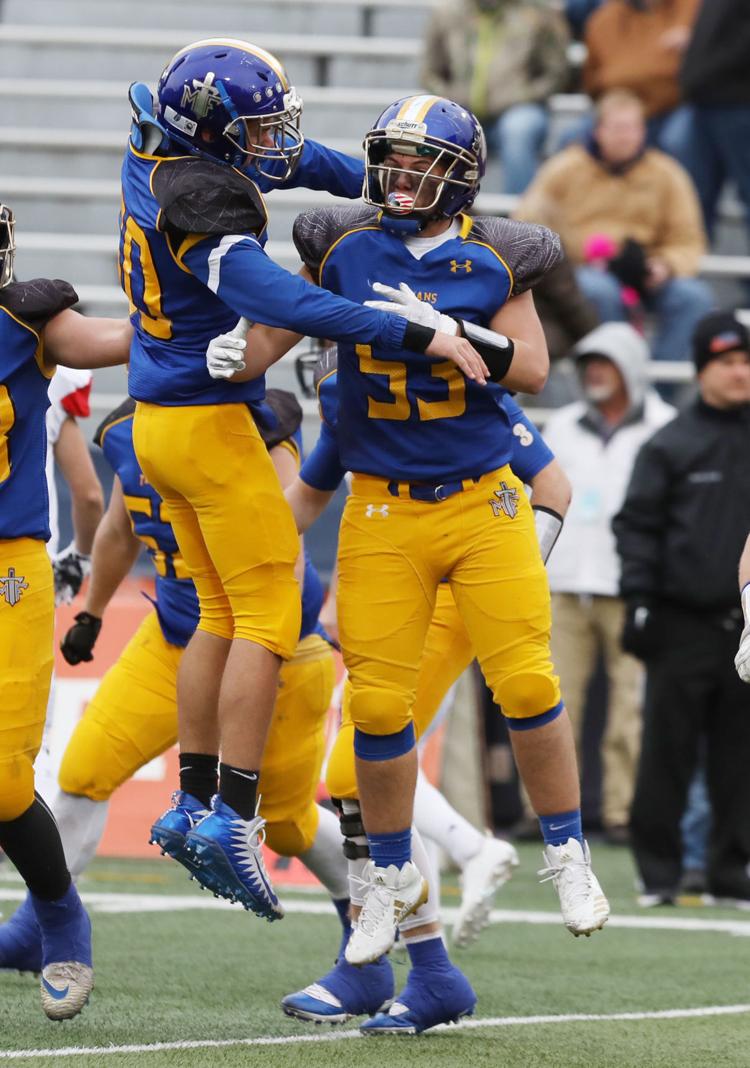 Maroa Forsyth vs GCMS football 6 11.24.18.jpg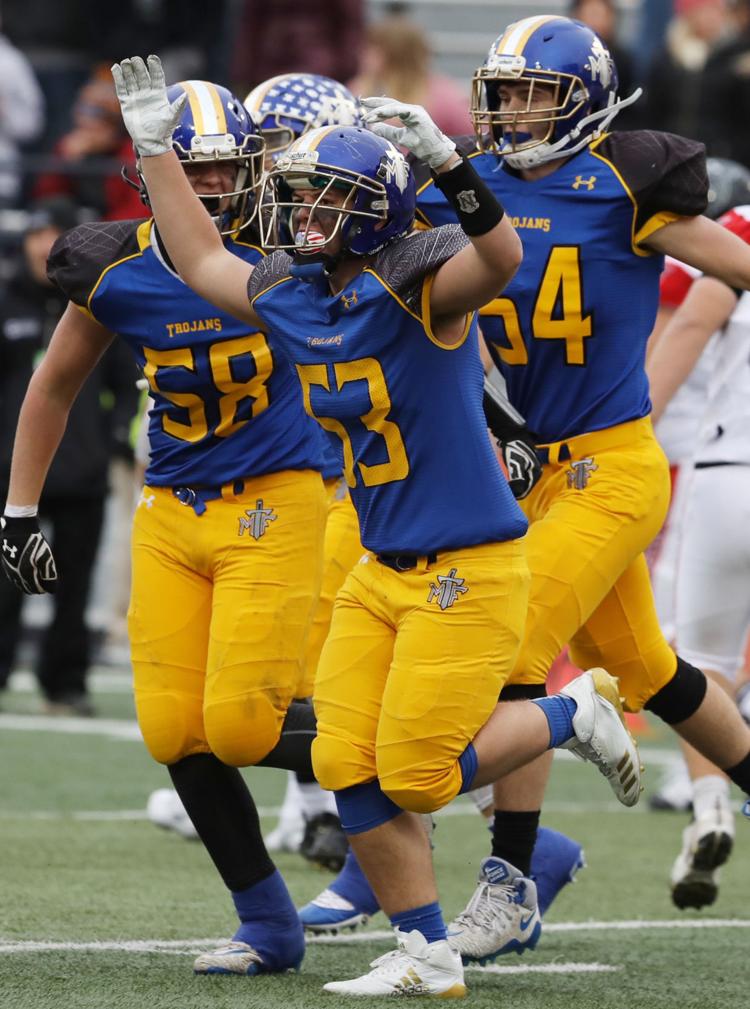 Maroa Forsyth vs GCMS football 7 11.24.18.jpg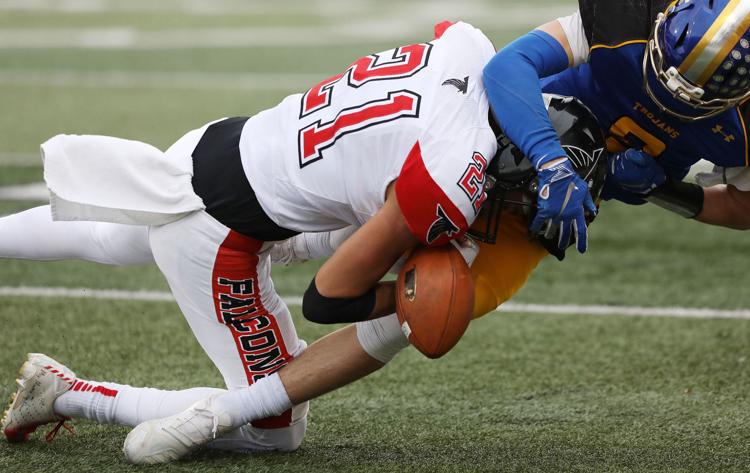 Maroa Forsyth vs GCMS football 8 11.24.18.jpg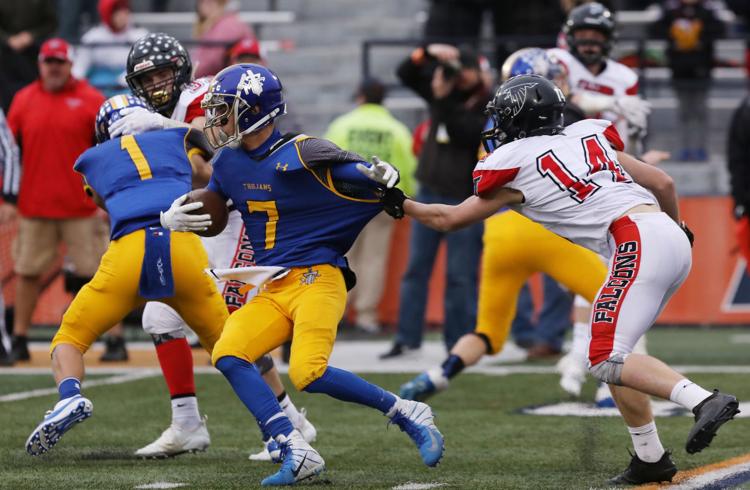 Maroa Forsyth vs GCMS football 9 11.24.18.jpg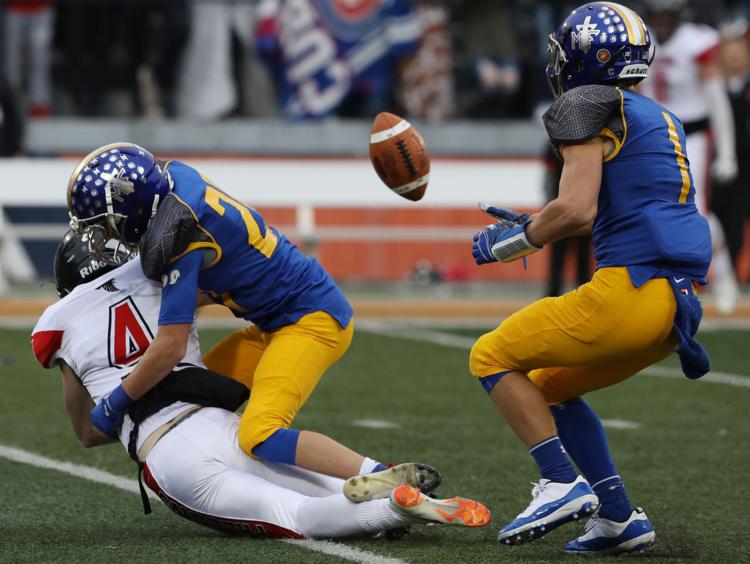 Maroa Forsyth vs GCMS football 10 11.24.18.jpg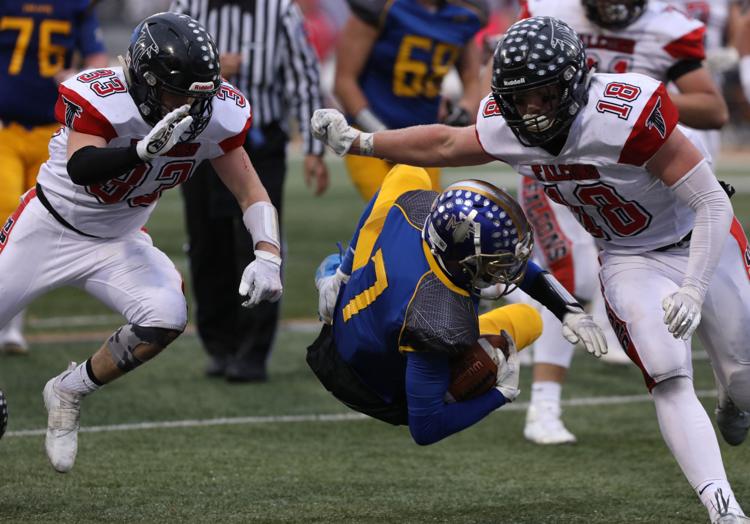 Maroa Forsyth vs GCMS football 11 11.24.18.jpg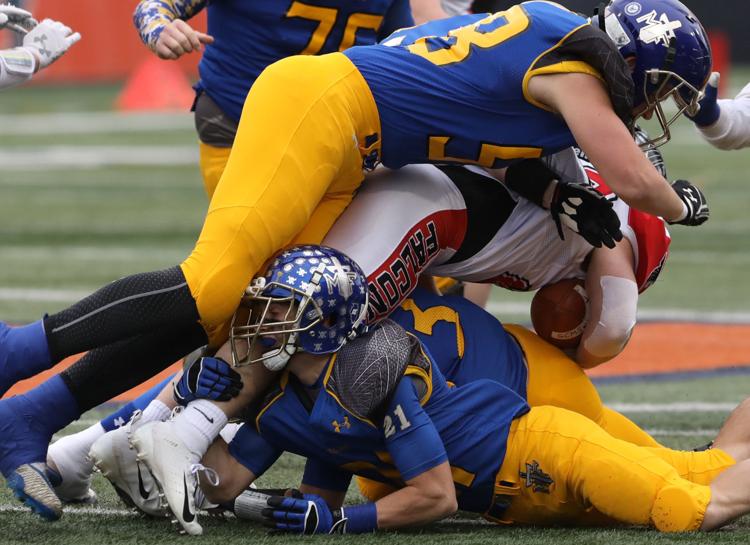 Maroa Forsyth vs GCMS football 12 11.24.18.jpg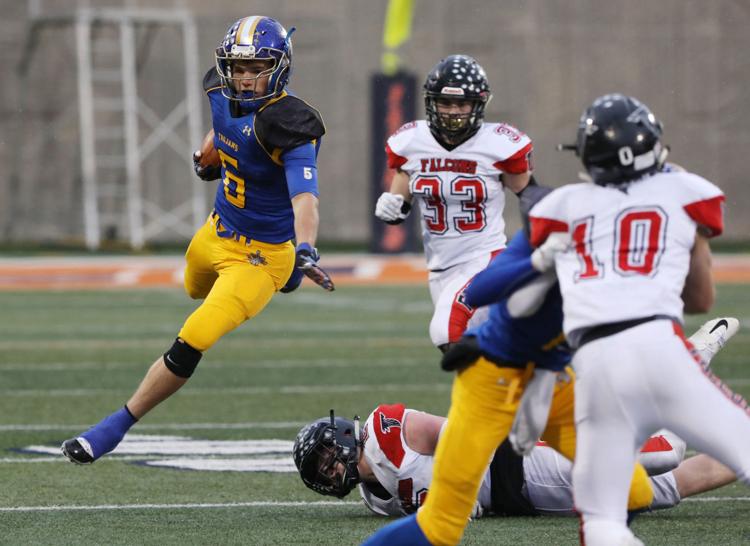 Maroa Forsyth vs GCMS football 13 11.24.18.jpg
Maroa Forsyth vs GCMS football 14 11.24.18.jpg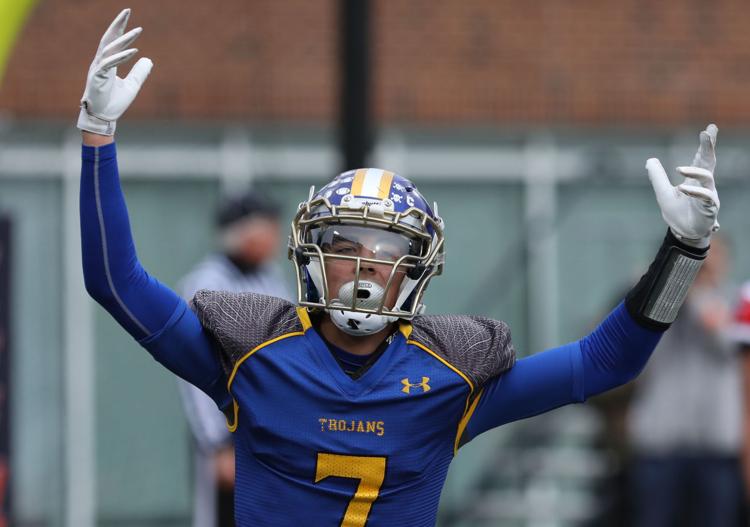 Maroa Forsyth vs GCMS football 15 11.24.18.jpg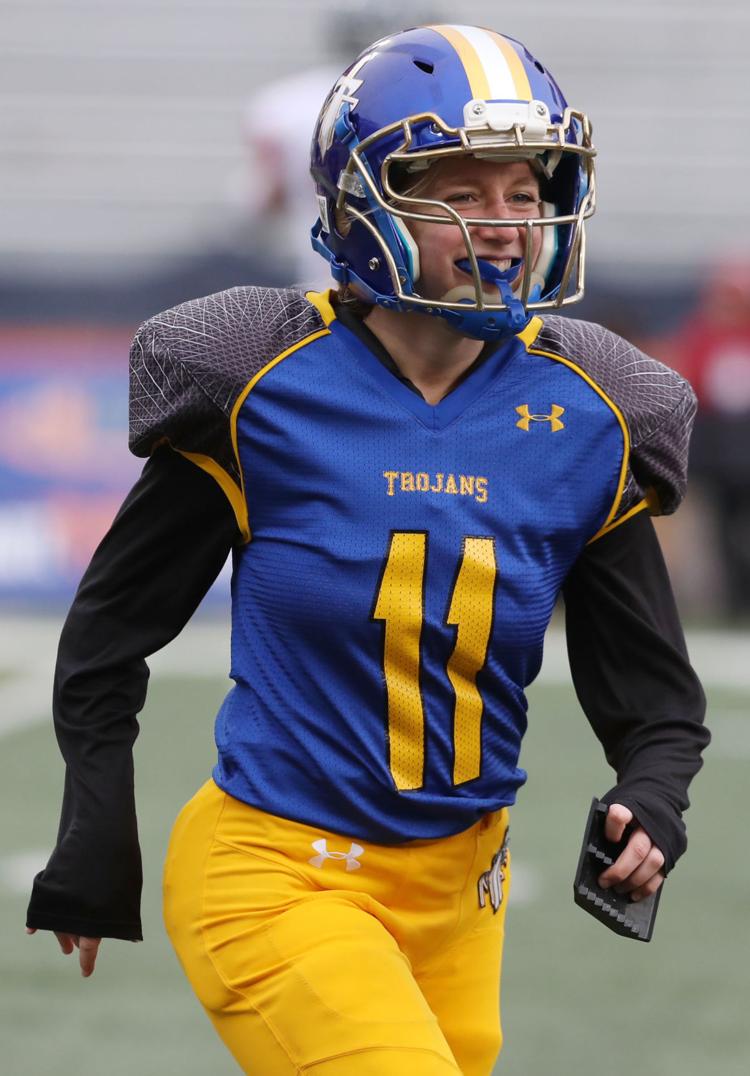 Maroa Forsyth vs GCMS football 16 11.24.18.jpg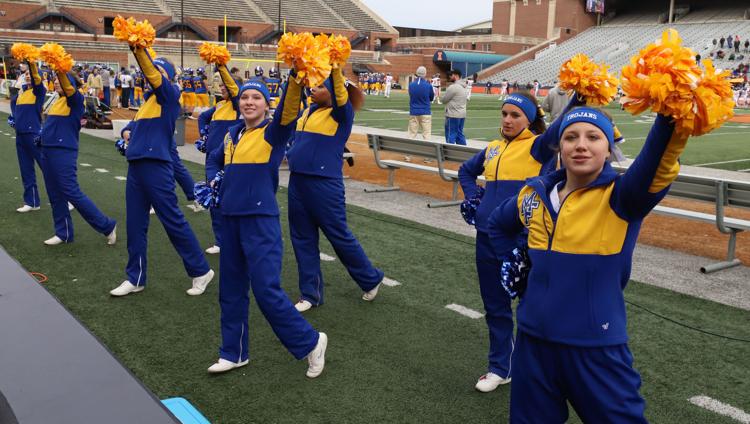 Maroa Forsyth vs GCMS football 17 11.24.18.jpg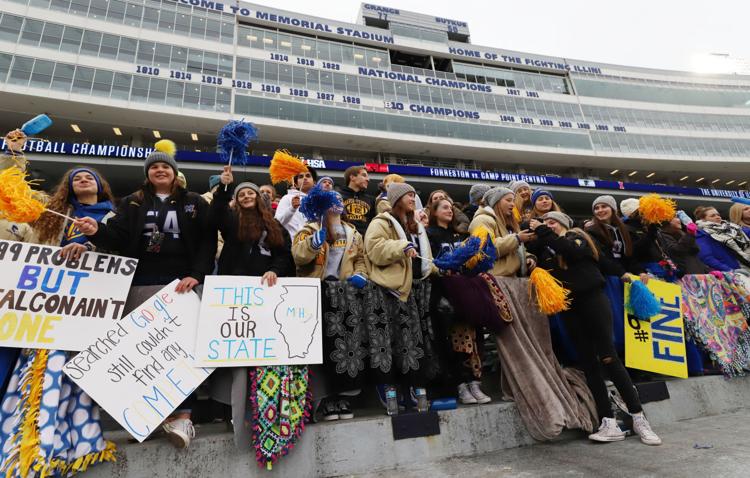 Maroa Forsyth vs GCMS football 18 11.24.18.jpg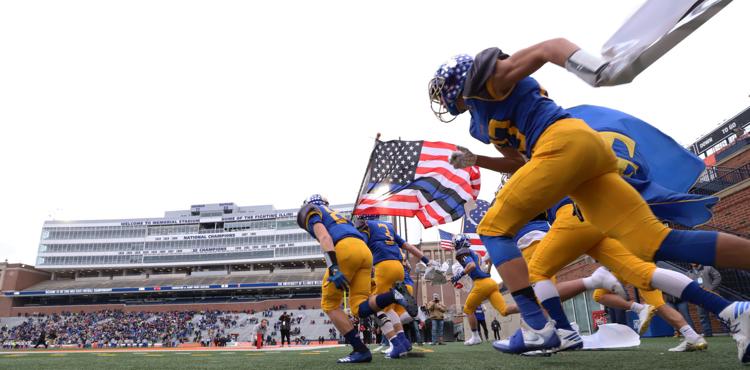 Maroa Forsyth vs GCMS football 19 11.24.18.jpg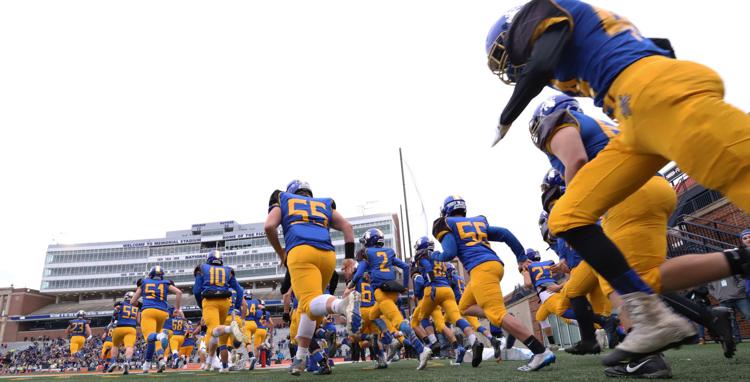 Ohlemeyer_Lane
Corely_Tre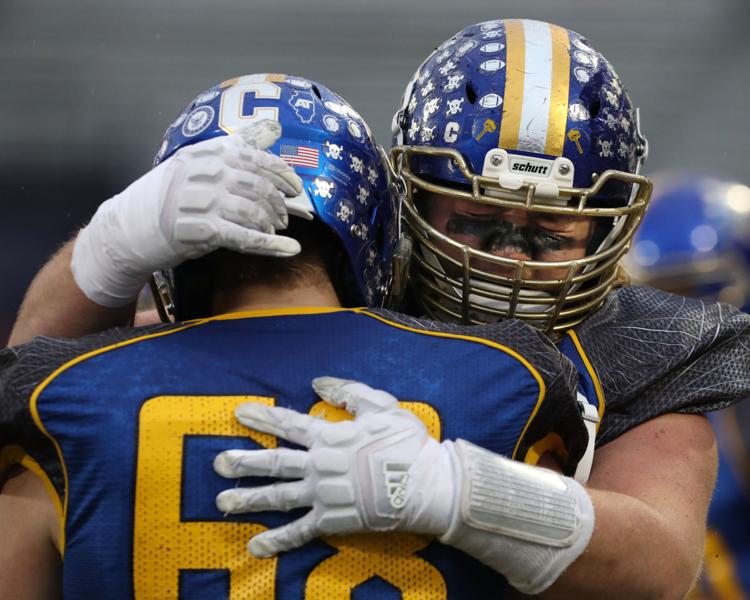 FBP Maroa Forsyth vs GCMS football 1 11.24.18.jpg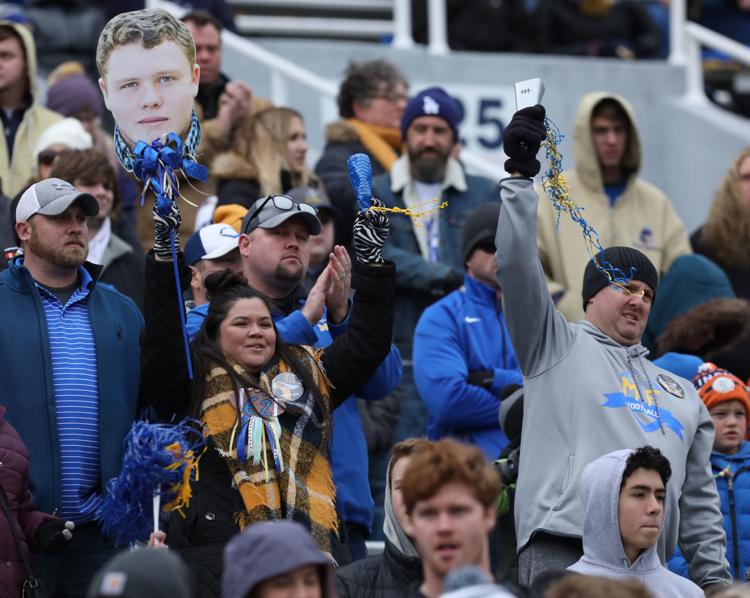 FBP Maroa Forsyth vs GCMS football 2 11.24.18.jpg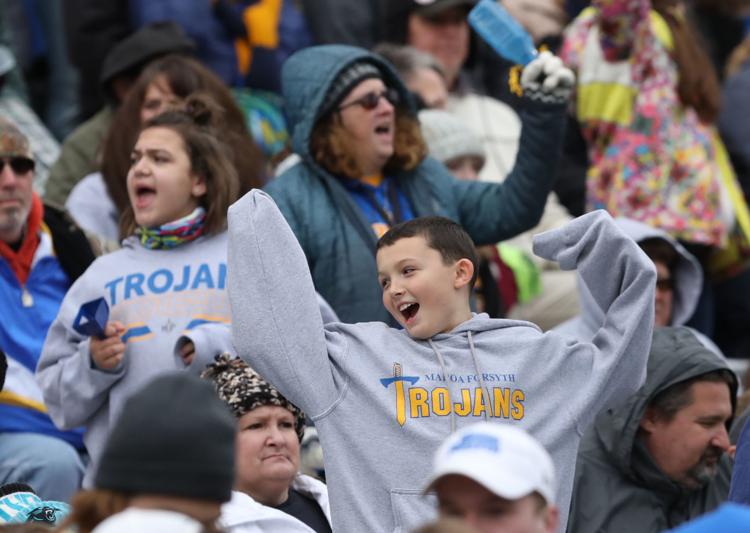 FBP Maroa Forsyth vs GCMS football 3 11.24.18.jpg
FBP Maroa Forsyth vs GCMS football 4 11.24.18.jpg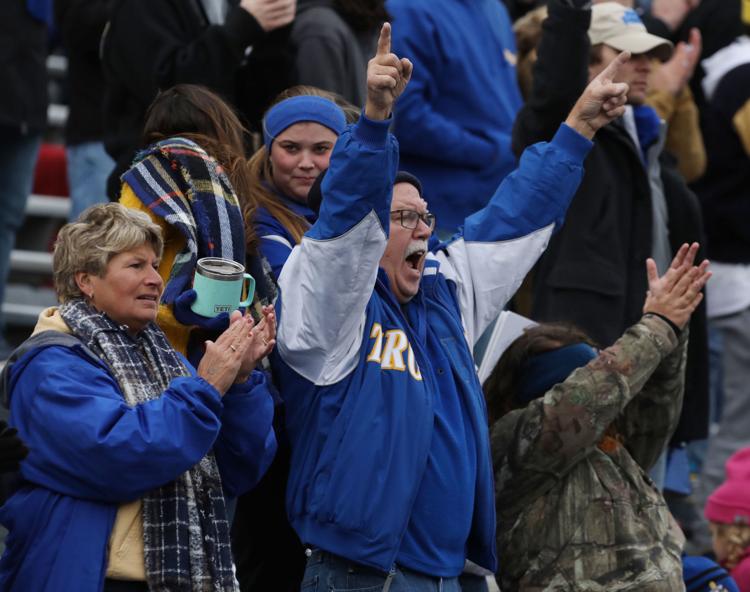 FBP Maroa Forsyth vs GCMS football 5 11.24.18.jpg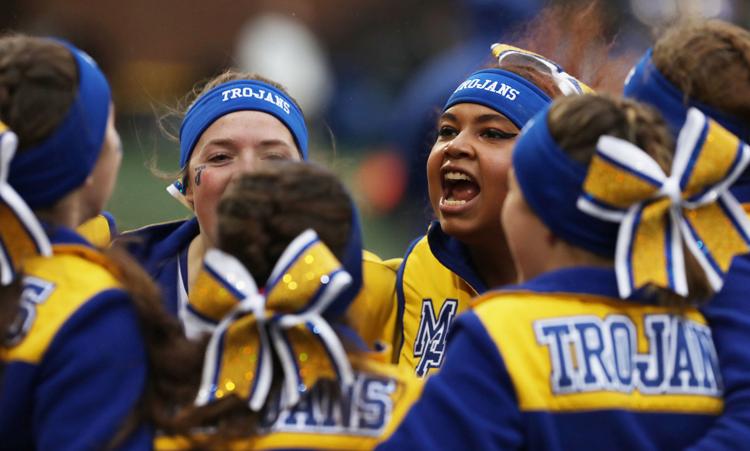 FBP Maroa Forsyth vs GCMS football 6 11.24.18.jpg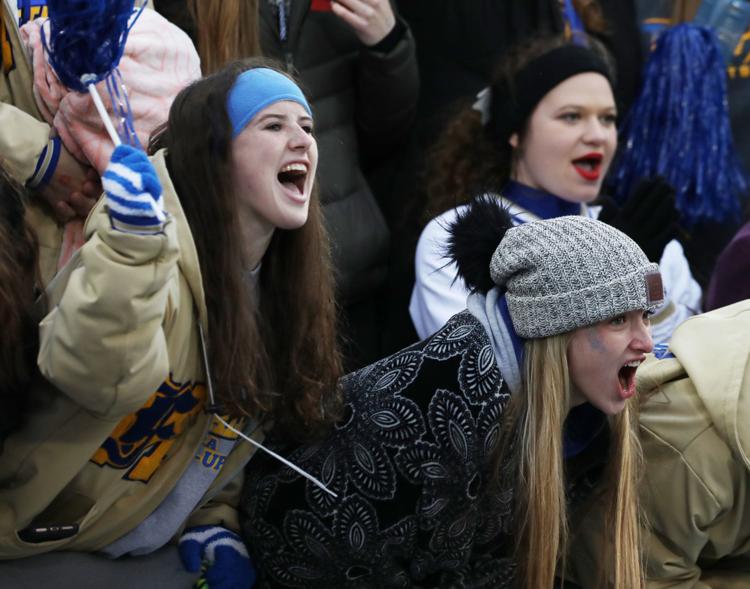 FBP Maroa Forsyth vs GCMS football 7 11.24.18.jpg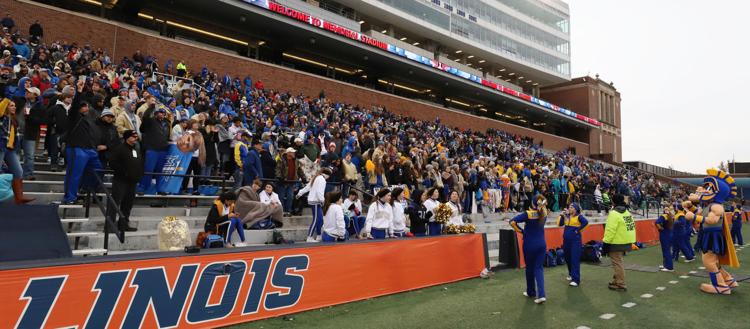 FBP Maroa Forsyth vs GCMS football 8 11.24.18.jpg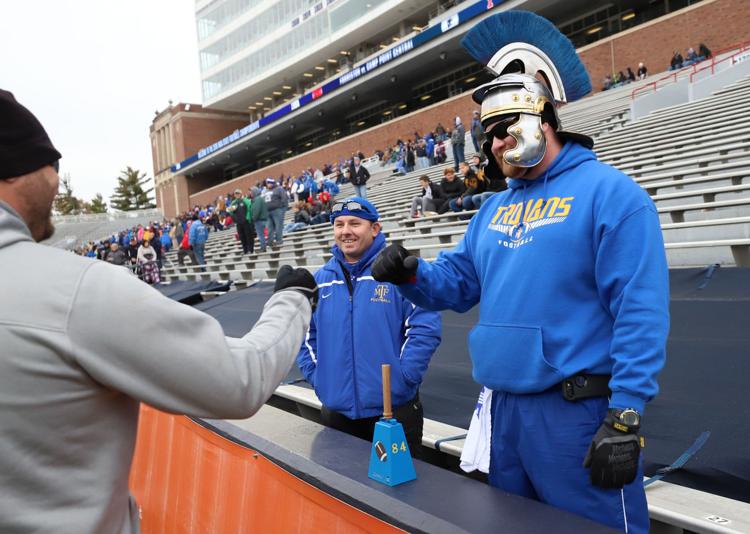 FBP Maroa Forsyth vs GCMS football 9 11.24.18.jpg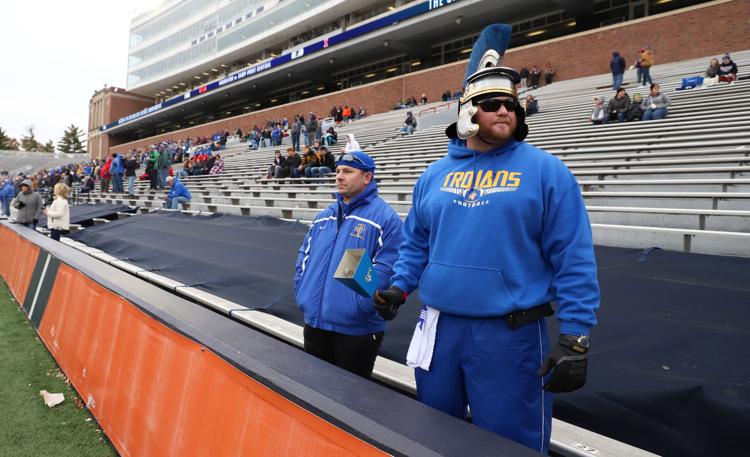 FBP Maroa Forsyth vs GCMS football 10 11.24.18.jpg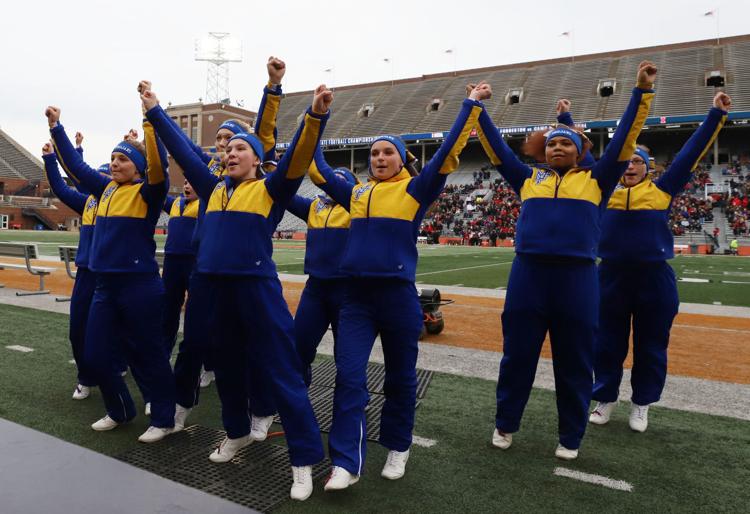 FBP Maroa Forsyth vs GCMS football 11 11.24.18.jpg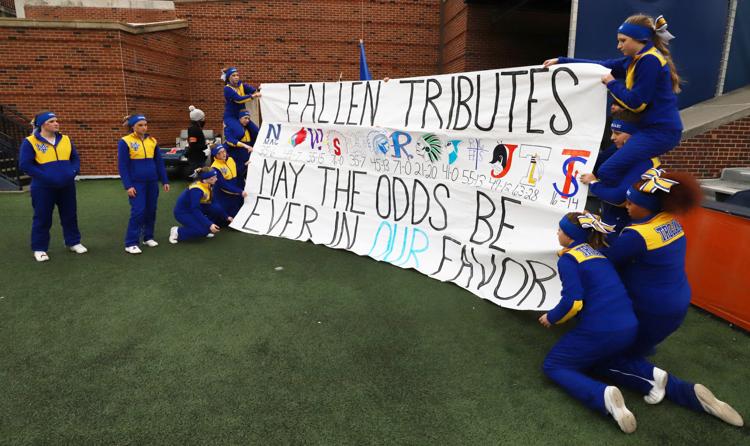 Maroa Forsyth Tailgate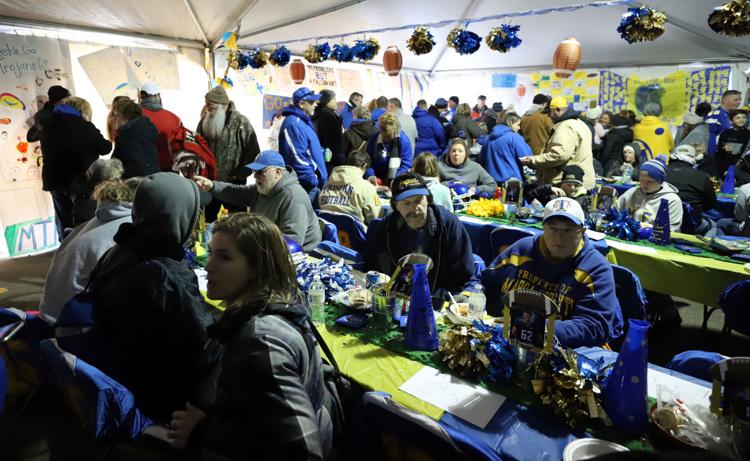 Maroa Forsyth Tailgate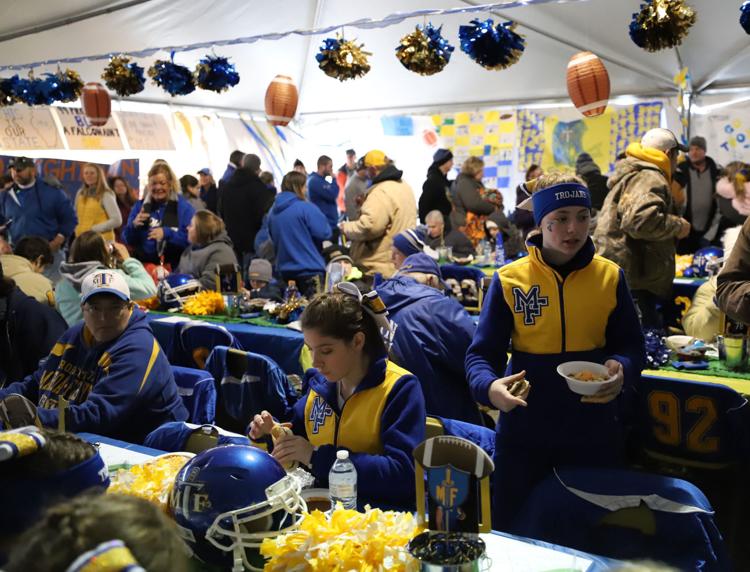 Maroa Forsyth Tailgate 3 11.23.18.jpg