The Knights' head coach Ryan Jefferson has been touting his running backs' skills for a couple seasons and this June's Class 1A boys state track meet brought undeniable evidence they are a special tandem. 
Kaden Feagin, last season's leading rusher with 660 yards and nine touchdowns in five games as a sophomore, took home a silver medal in the long jump. It was all the more impressive knowing the 6-3, 225 pound standout was battling an ankle injury for most of the track season.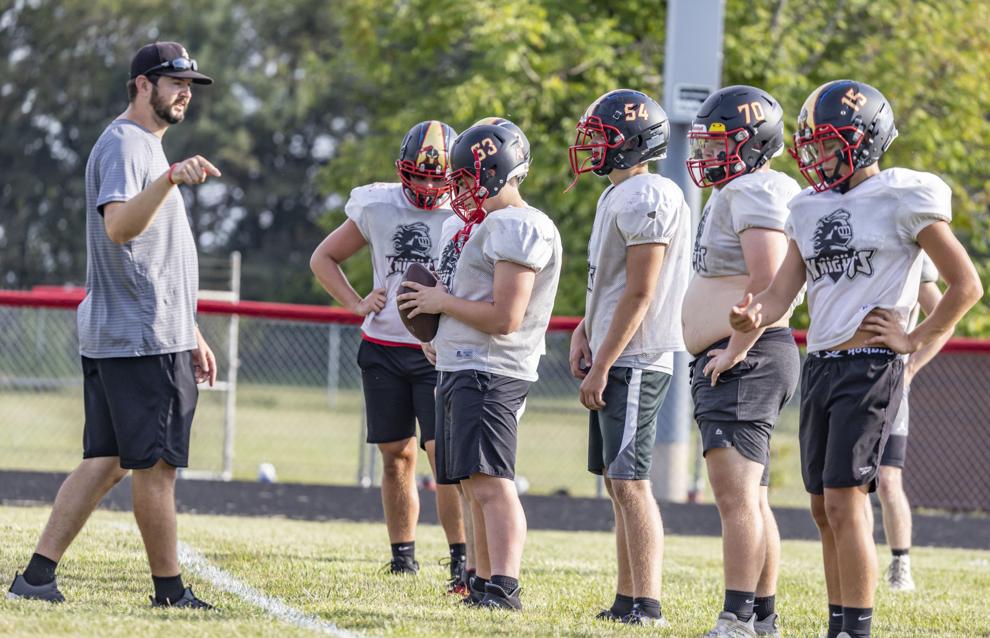 "I think Kaden was disappointed in what he was jumping all year. He believed in himself like we all believed in him," Jefferson said. "We thought he was probably going to still be in pain and that speaks to the competitor he is. He wasn't going to let anything hold him back." 
Feagin's backfield counterpart Max Allen finished fourth in the 200 meters for the Knights, who finished seventh overall as a team at state. 
"I think we've got the fastest backfield in the conference. Kaden Feagin is obviously Kaden Feagin. Kaden is obviously much bigger and so you've got power there but he's also got speed and great moves," Jefferson said. "Max probably has the pure straight-line speed. He's only 160 pounds, but he is very strong and he's a hard runner. We have a very fast backfield and I'm hoping that eases some of the lines problems."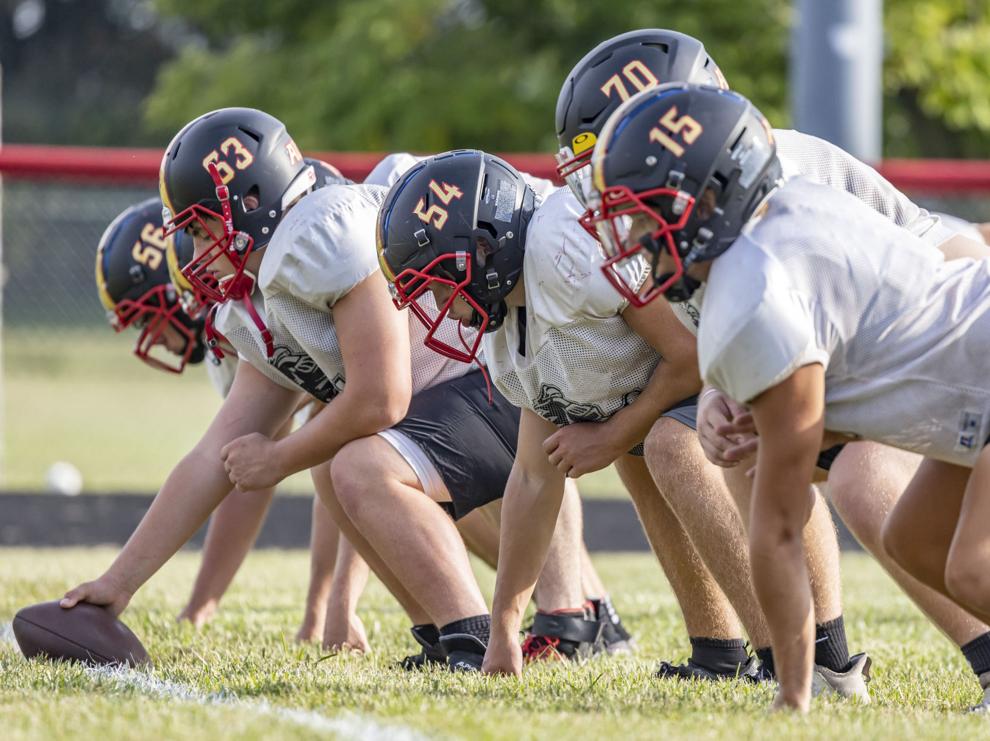 The Knights graduated 13 seniors from the spring season and Jefferson will have to replace his entire offensive line. 
"I think you can build momentum from (the spring season). The unfortunate part for us is we had a very strong senior class. We were really thinking that last year was going to be a strong year for us and we would hopefully go deep in the playoffs," Jefferson said. "We definitely have a lot of holes to fill, but I'm confident with the guys we have. Our JV went 5-1 last year. Our entire line graduated, but our entire new line started every JV game last year and they are a core unit that played very well."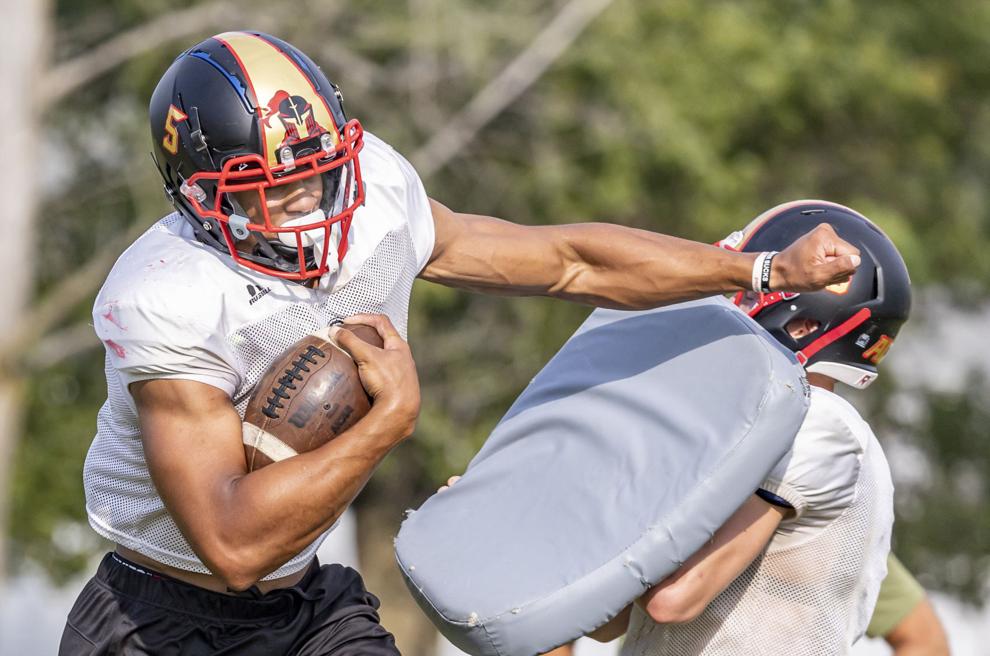 Feagin is ready and healthy for a full nine-game fall schedule as he works to push his college recruitment, which already features many Power 5 offers.  
"The run is going to lead the way out of the wing-T. Max has been like improving every year and getting faster," Feagin said. "He got the 200-meter record for our school. He's been getting faster so I feel like we have a shot as one of the fastest backfields."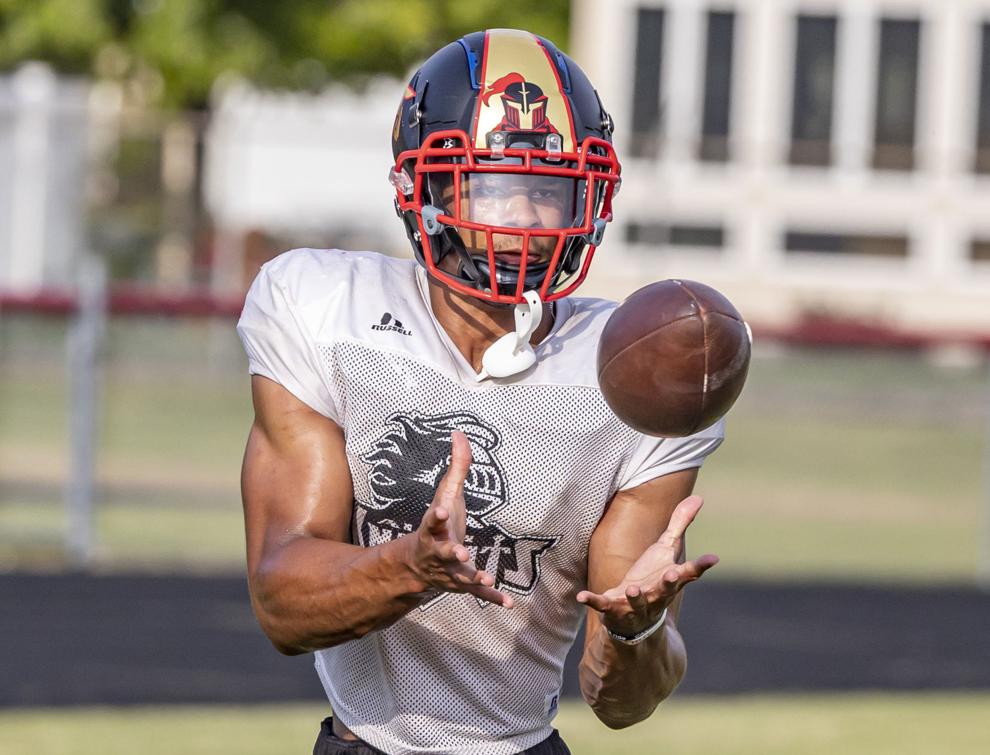 Feagin has offers from the University of Illinois and over the summer picked up offers from Notre Dame, Michigan, Wisconsin, Purdue, Missouri and Iowa. For Jefferson, Feagin's recruitment has been a fun ride.  
"I feel like I'm constantly on the phone but at the same time it's a lot of fun. I'm not used to answering strange numbers on my phone, but I feel like I have to now because I don't want him to miss out," Jefferson said. "Kaden has been really great about it. He's been easy to work with. I'll send him a message and say 'You need to call this coach' or 'You need to send your transcripts.' It's been a lot of fun and we're not done yet." 
For a player attracting top-tier attention, Feagin's attitude is to keep his Friday night performances focused on the basics. 
"It's just football at the end of the day. I just want to get the ball and try to score touchdowns and try to make tackles," Feagin said. "(The process) is really exciting. Not a lot of people get to experience this and just I'm just taking it all in right now."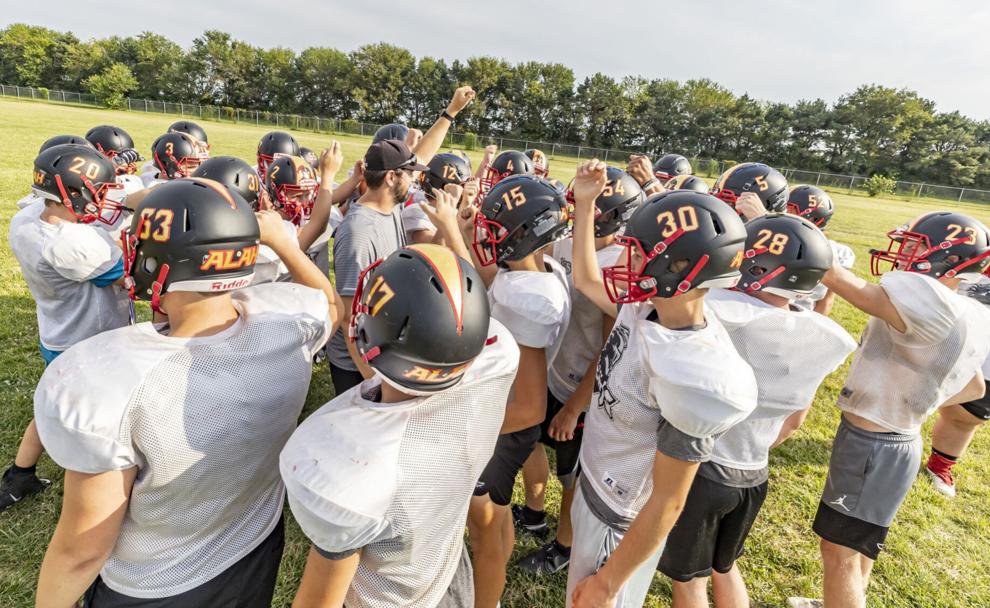 ALAH opens up its season against Downs Tri-Valley, a successful program that has made the Class 2A playoffs 11 out of the last 12 seasons. Week 2, the Knights host the Central Illinois Conference's Meridian. 
Feagin likes the team's progress in the season's early practices as ALAH looks to make the playoffs again this season after qualifying in 2019.  
"We're looking pretty good. We're pretty young and we are just trying to like see everybody and see how we are going to mesh as a team," he said. "I feel like we can definitely build from (our spring season). We lost a lot of players, but I feel like we can just come back even stronger this year." 
---
Check out the Herald & Review's high school football coverage for the fall 2021 season
Week 1 of the high school season kicks off next Friday, Aug. 28
Contact Matthew Flaten at (217) 421-6968. Follow him on Twitter: @MattFlaten