Although Miller has handed off and thrown for longer plays for the Bulldogs, his 69-yard pick-6 was the most ground he'd covered on his own during his varsity career. 
"I was supposed to cover the tight end and he didn't block. He ran out and I read it and picked it off for a touchdown. They had me stretching out on the sidelines and then my hip started to cramp. I had to play through it and help my team out," Miller said. "Defensively, it was my best game."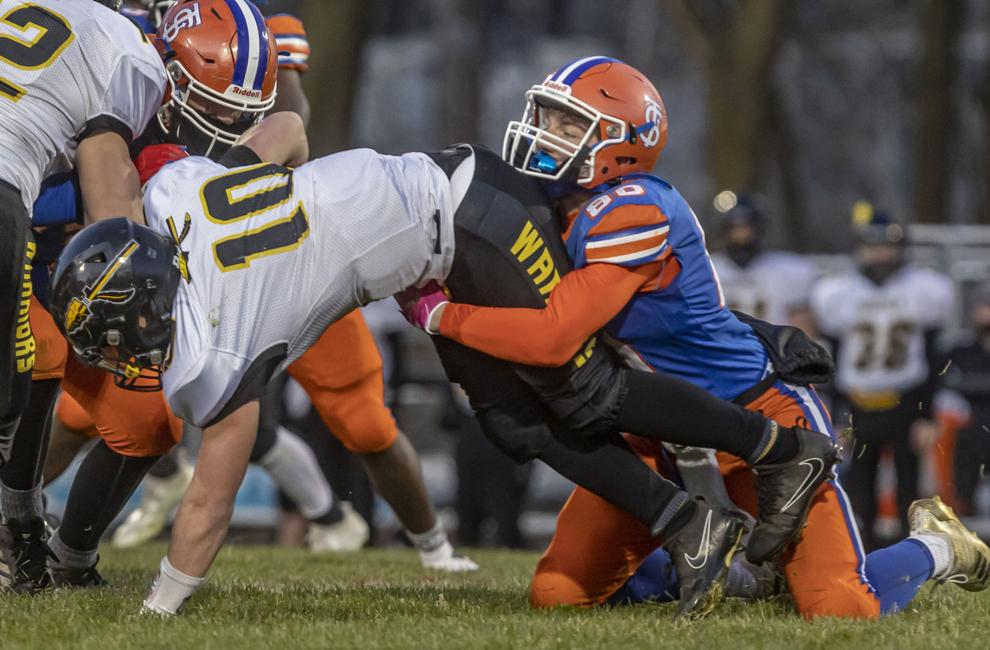 Tuscola's offense was a slow grind that ate up the clock with more than 50 runs spread between running back Grant Hardwick and Armstrong. The key exception was when Armstrong connected with receiver Patrick Pierce for Tuscola's only touchdown early in the first quarter. Bulldogs linebacker Denim Cook knew immediately what the problem was on that play. 
"That was a little miscommunication. I corrected it because we got lined up a little wrong on that play," Cook said. "Tuscola came out to play and they were pretty tough. Our defense got it together towards the middle of the game and came out and executed the game plan."
Cook said he thought Miller pick-6 was just going to be a simple deflection. 
"Chord is a bad man. He can do it all — pass, run and he can make people miss. He is pretty great," Cook said. "I did not see that one coming. I was waiting for him to swat it down but he took it to the house. I was proud of him."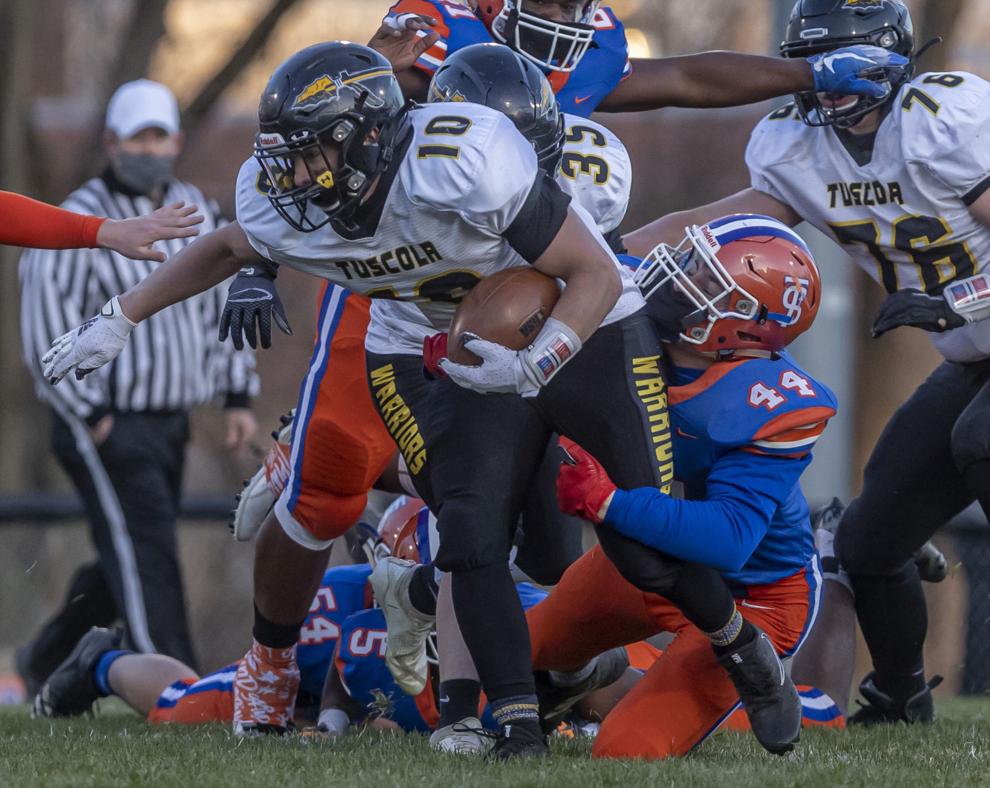 "I thought it was great. (Tuscola) came out here first and hit us in the mouth and that woke us up. They woke up a sleeping giant and Coach Ramsey and Brit got them going," Dampeer said. "I did my part and the rest of the coaching staff got them going. We did what we were supposed to do and came out with the win."
On the cold Thursday night, both teams were dealing with cramping, including Cook. Cook broke out a 60-yard run that seemed destined for this second touchdown of the game but was dragged down at the 2-yard line. Zeke Lewis, Cook's counterpart in the St. Teresa backfield, ran in the score on the next play and when Cook went out for a play in the fourth quarter, he did it again on a 71-yard touchdown run. 
"My legs gave out on me. It happened to me as soon as I made the first cut," Cook said. "I'm proud of my guy. I asked the coach for a sub and Zeke took it to the house, just like I wanted him to. He took the first one when I cramped and then coach put Zeke in and he took it to the house. Our relationship is pretty great. We believe in each other in what we can do and our abilities. We trust each other."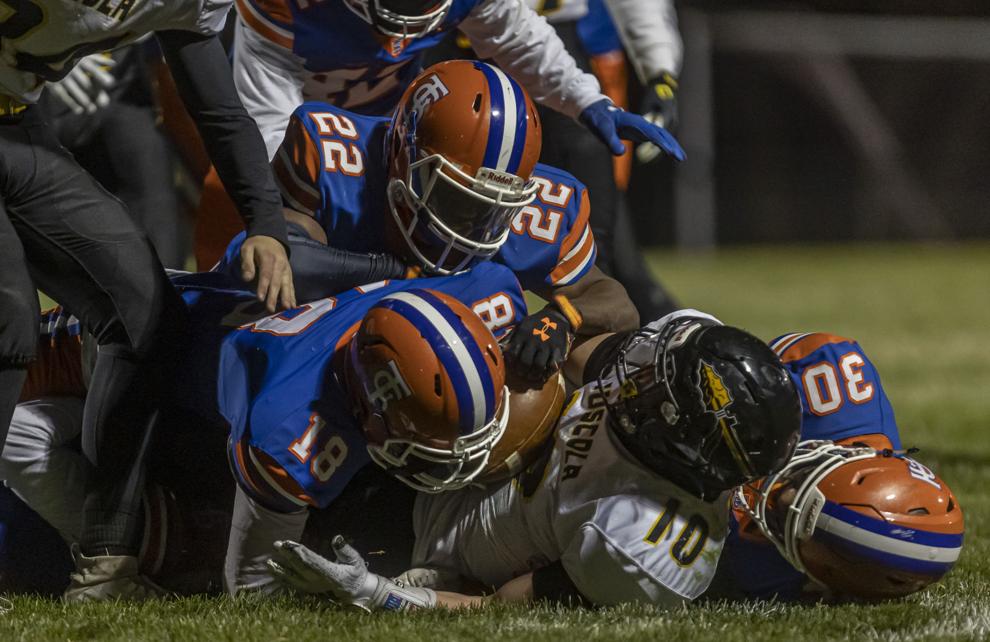 Cook is a dominant on the ground (421 yards, six TDs through three games) and is a key defensive piece at linebacker. He has 15 tackles, tied for second on the team behind Justice Chapman's 18 tackles. Chapman has 3.5 tackles for loss, while tackle Will Jameson has three. Joining Cook with 15 tackles is senior Michael Martini and Lewis. 
"This season, I feel it is going pretty great. Running the ball wise I feel I could do more work. Defense, I feel like I could do more work, too. I think I'm having a good season," Cook said. "Our offense and defense are both pretty great. Our offensive is loaded. Our defense is loaded. I love hitting and I love running kids over too."
"We are pretty good and we are pretty stocked over here. I think state would have been in our mindset the whole time," Cook said. "We get six games, that's what I am happy about. Next year, we can come out with a mindset of a state championship."
---
PHOTOS: Tuscola at St Teresa football
St Teresa Tuscola photogallery 1199 033121.JPG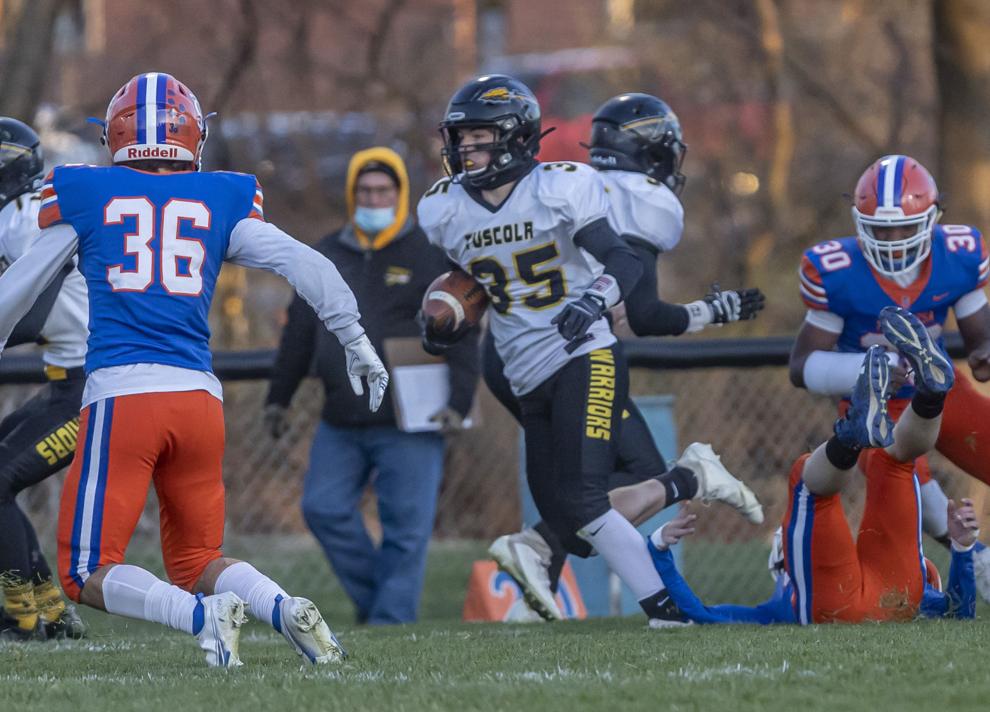 St Teresa Tuscola photogallery 1200 033121.JPG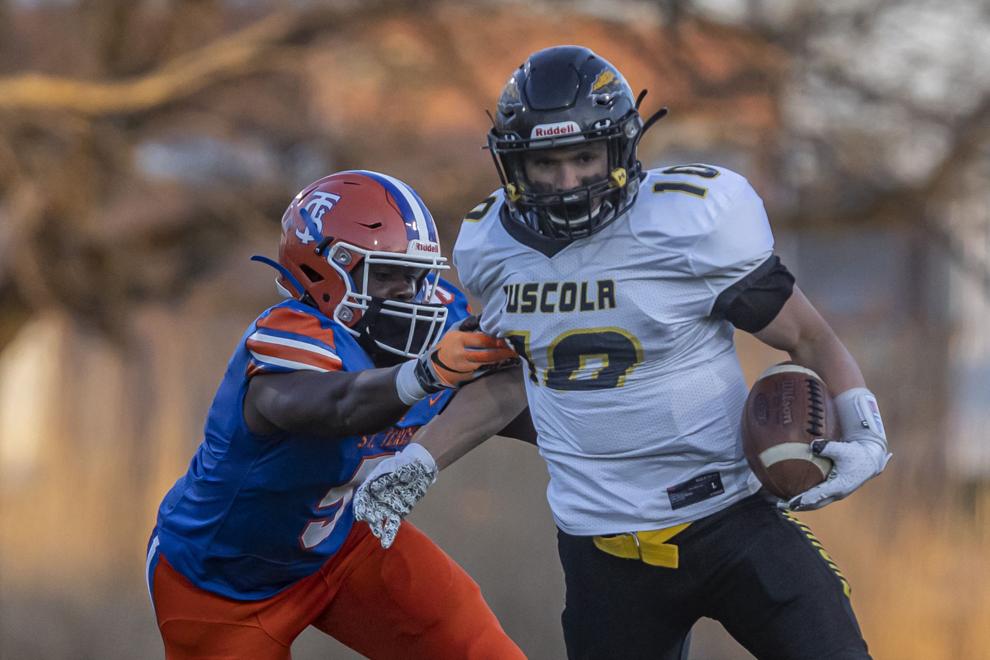 St Teresa Tuscola photogallery 1201 033121.JPG
St Teresa Tuscola photogallery 1202 033121.JPG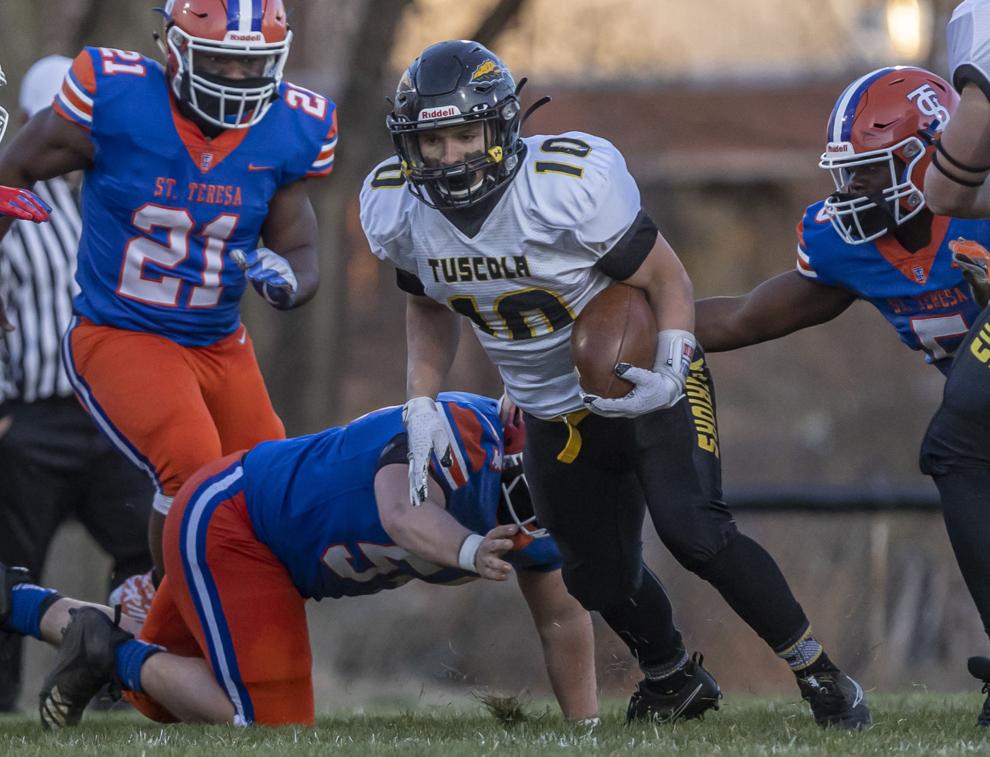 Michael Martini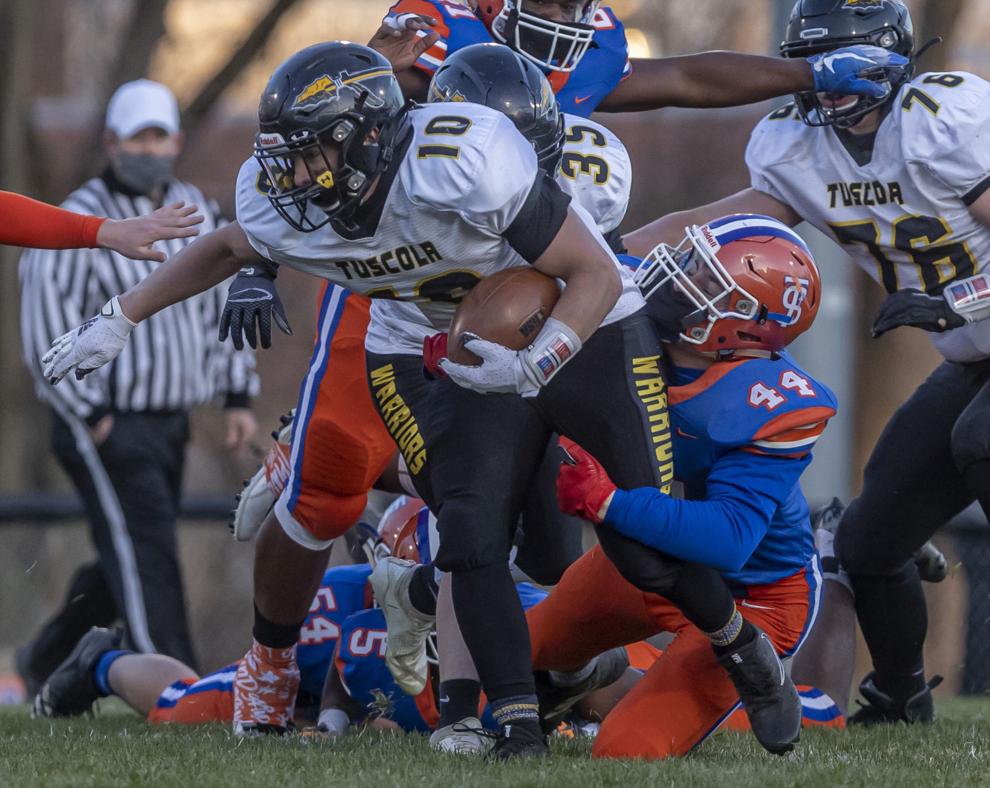 Brit Miller 2
St Teresa Tuscola photogallery 1205 033121.JPG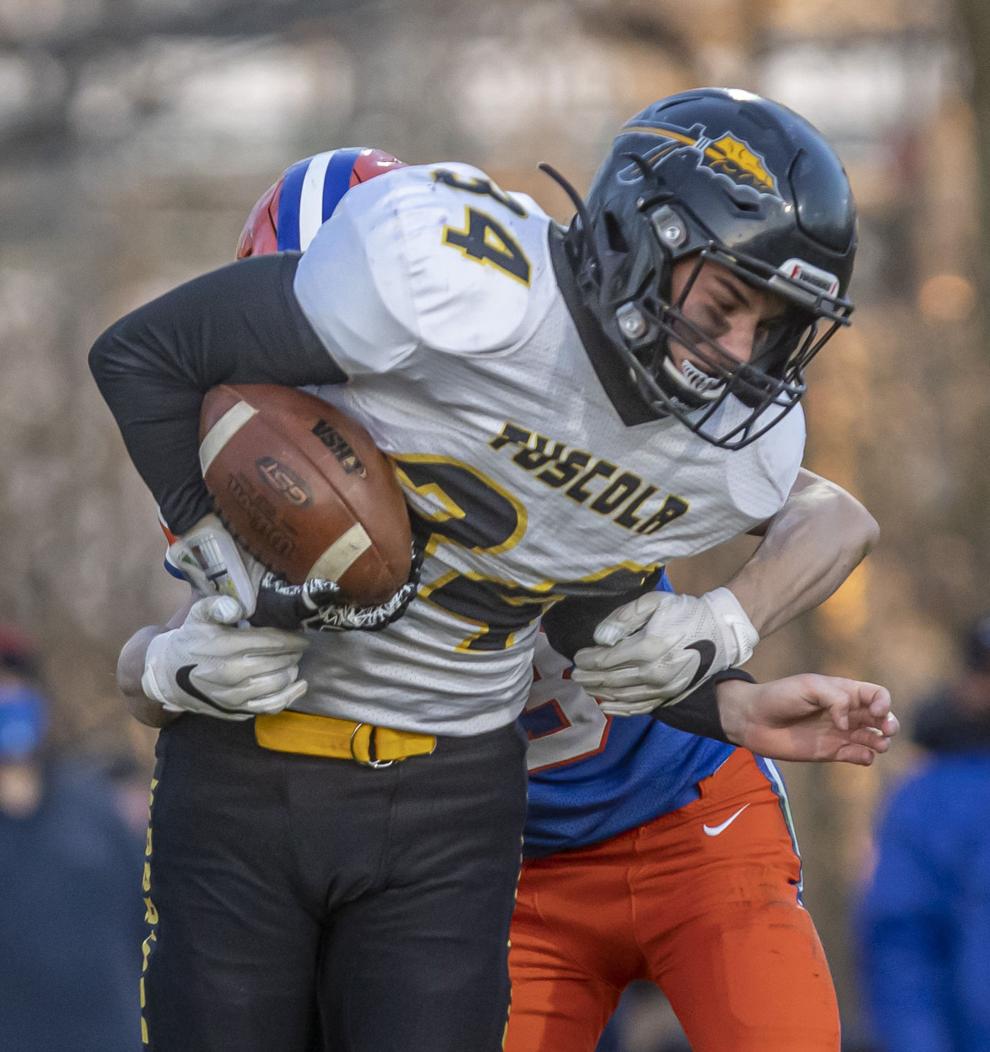 St Teresa Tuscola photogallery 1206 033121.JPG
St Teresa Tuscola photogallery 1207 033121.JPG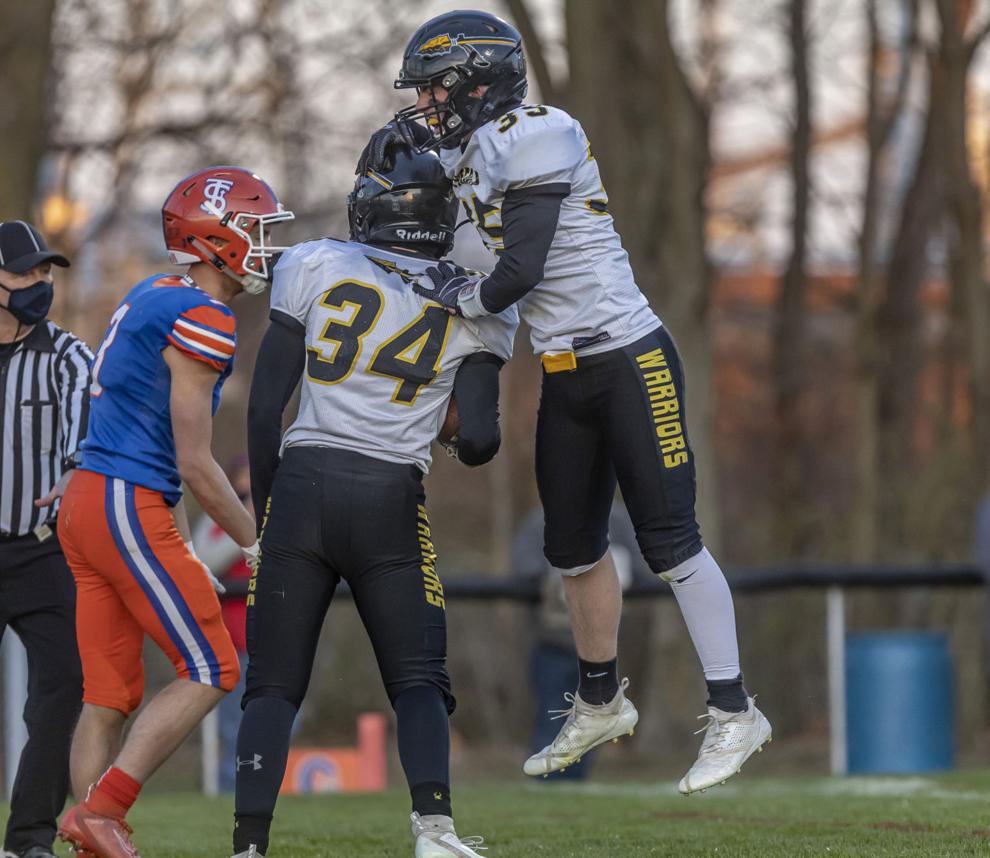 St Teresa Tuscola photogallery 1208 033121.JPG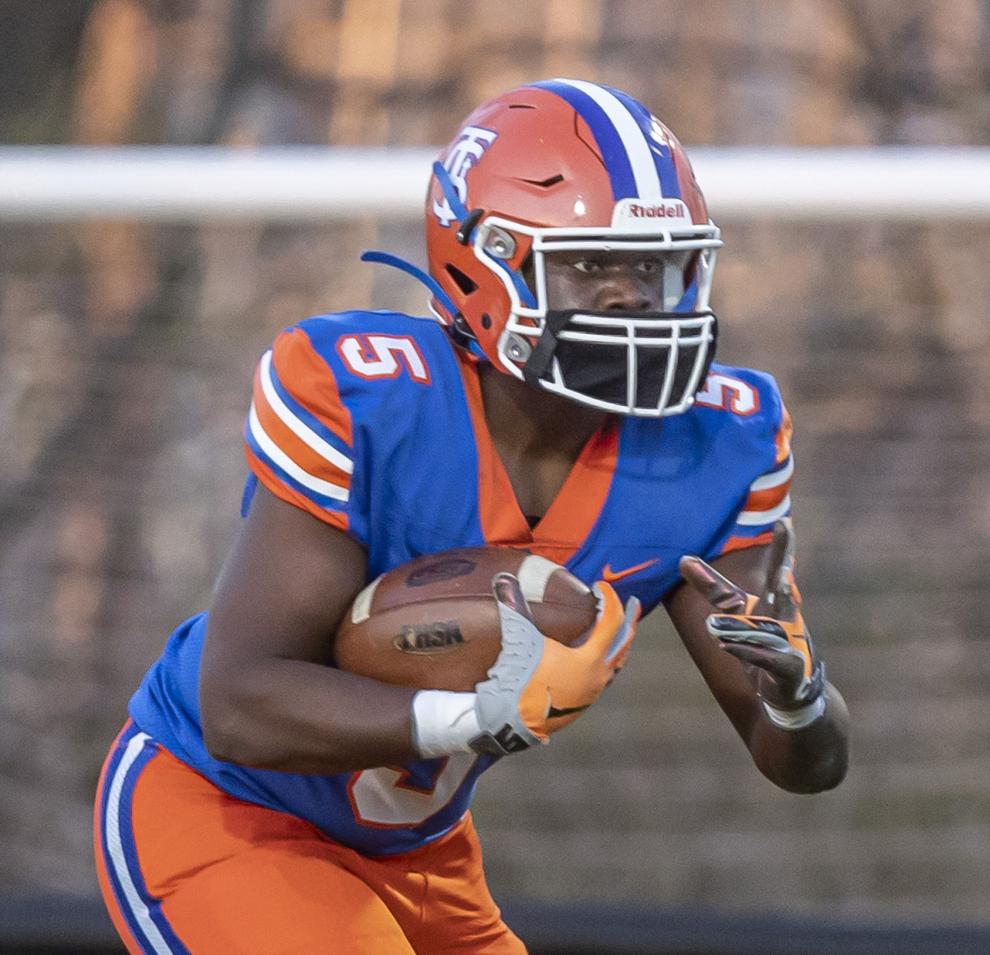 St Teresa Tuscola photogallery 1209 033121.JPG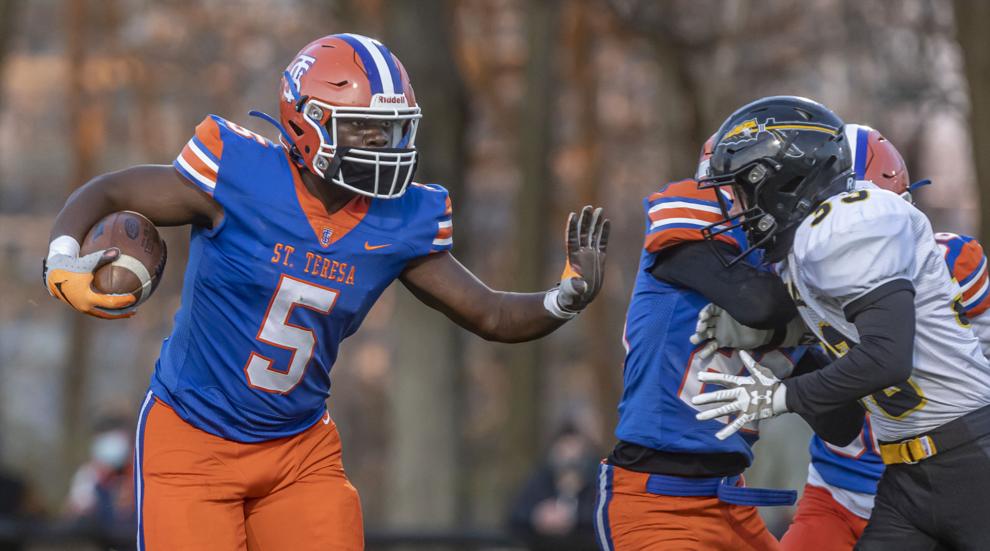 Brit Miller 3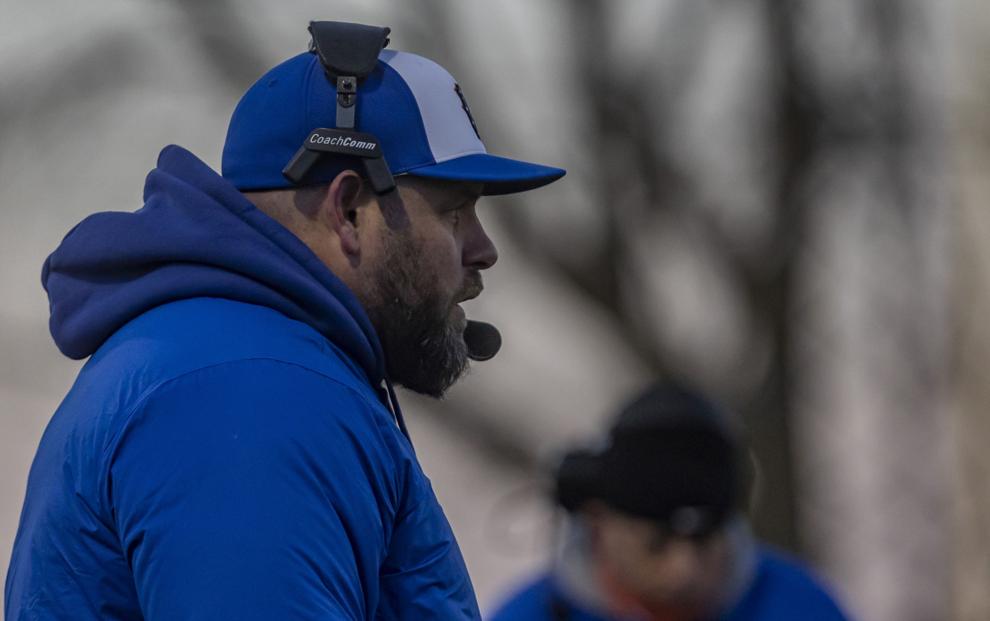 St Teresa Tuscola photogallery 1211 033121.JPG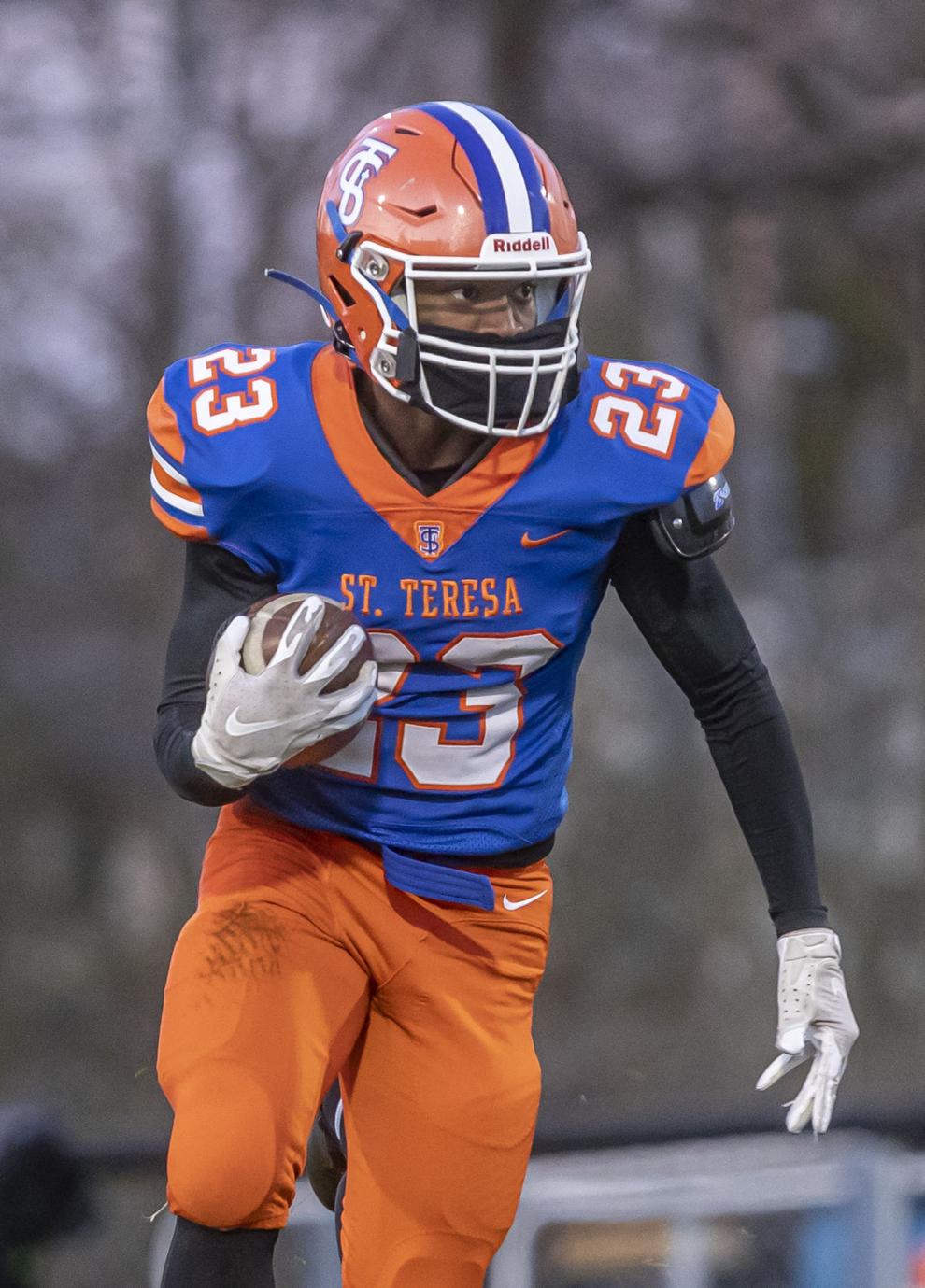 St Teresa Tuscola photogallery 1212 033121.JPG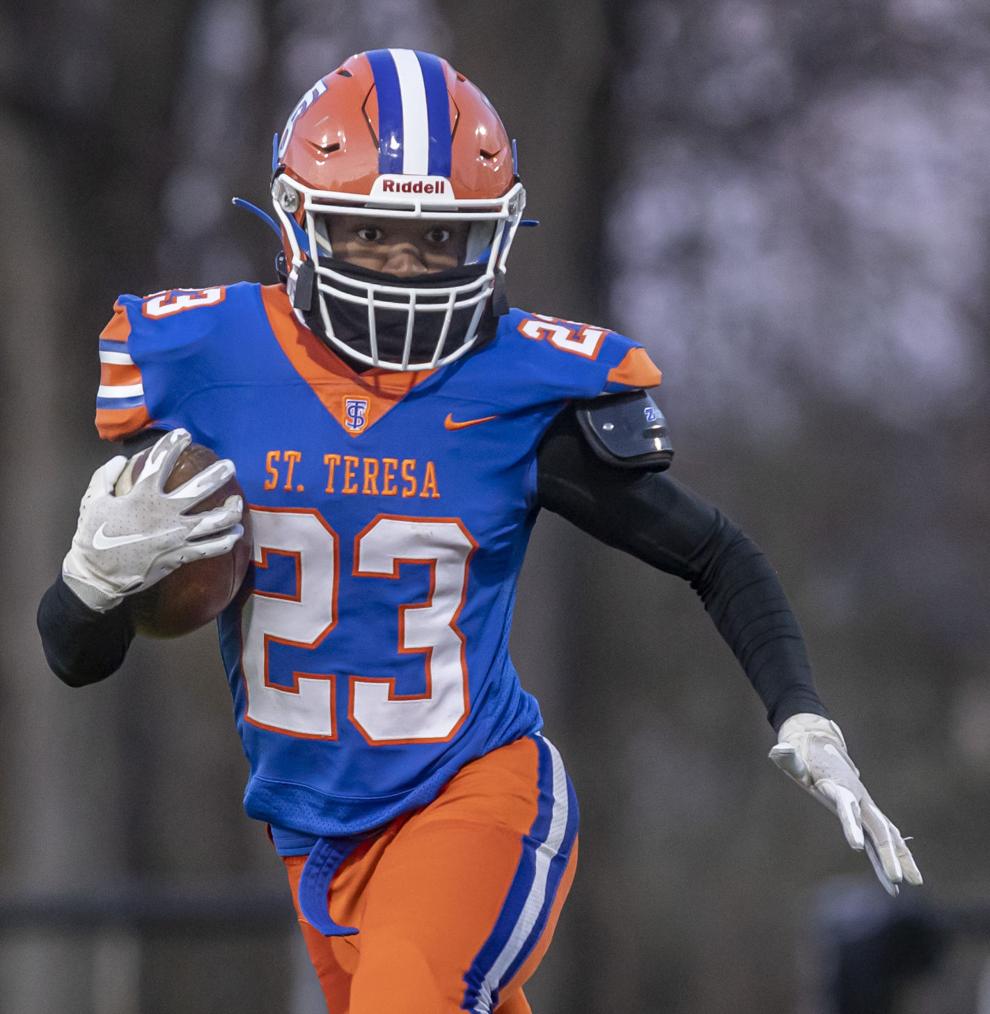 St Teresa Tuscola photogallery 1213 033121.JPG
St Teresa Tuscola photogallery 1214 033121.JPG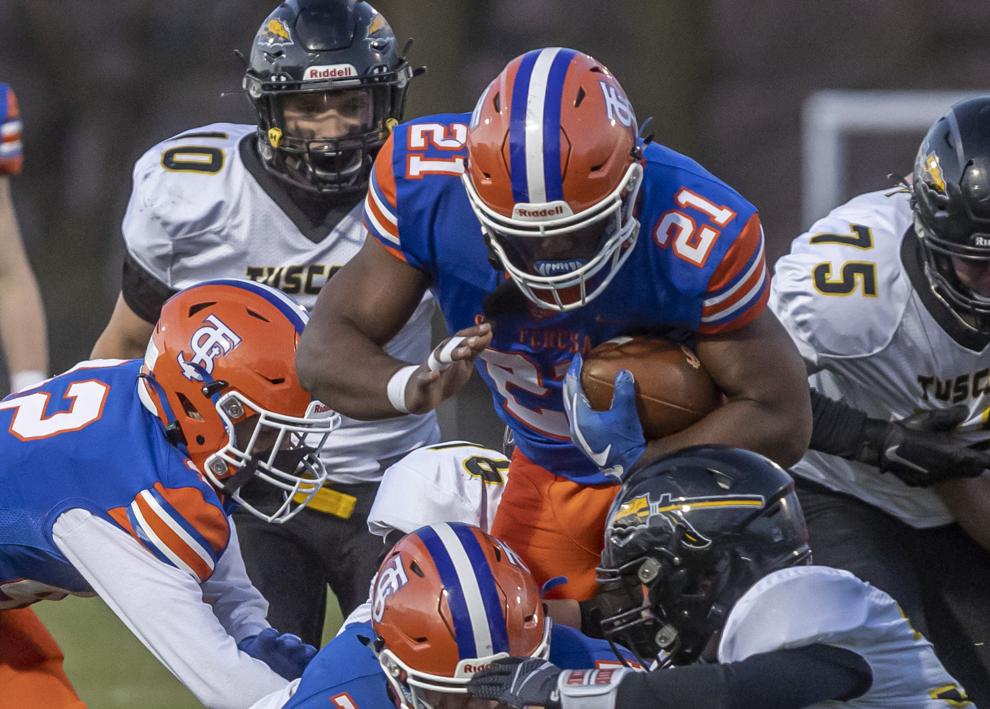 St Teresa Tuscola photogallery 1215 033121.JPG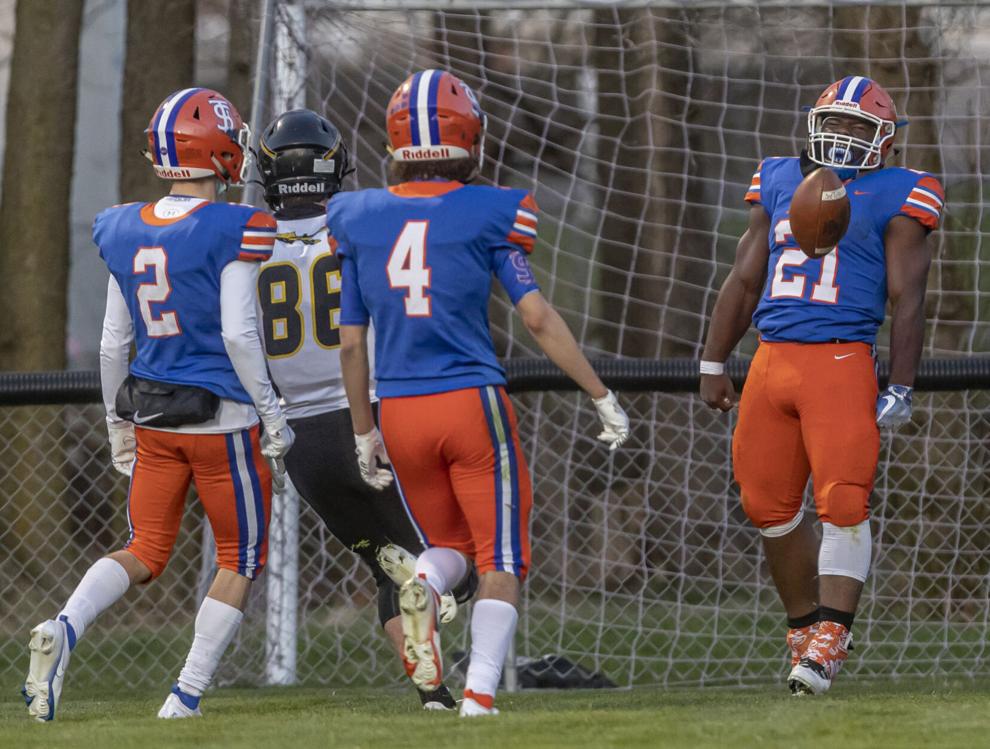 Denim Cook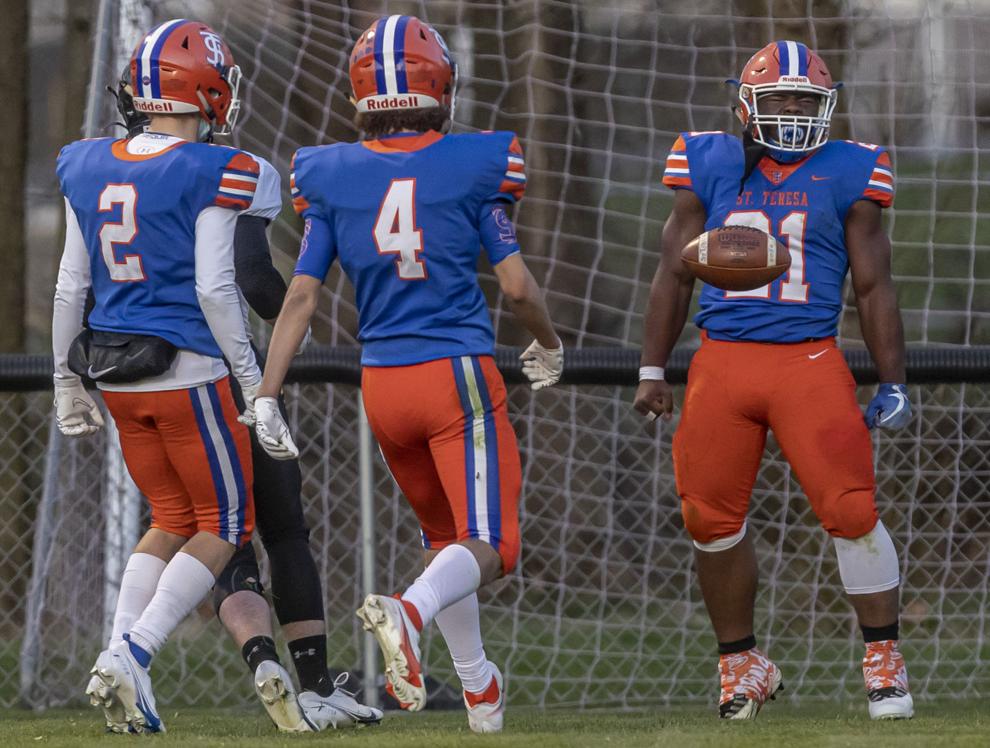 Quinlan Kremer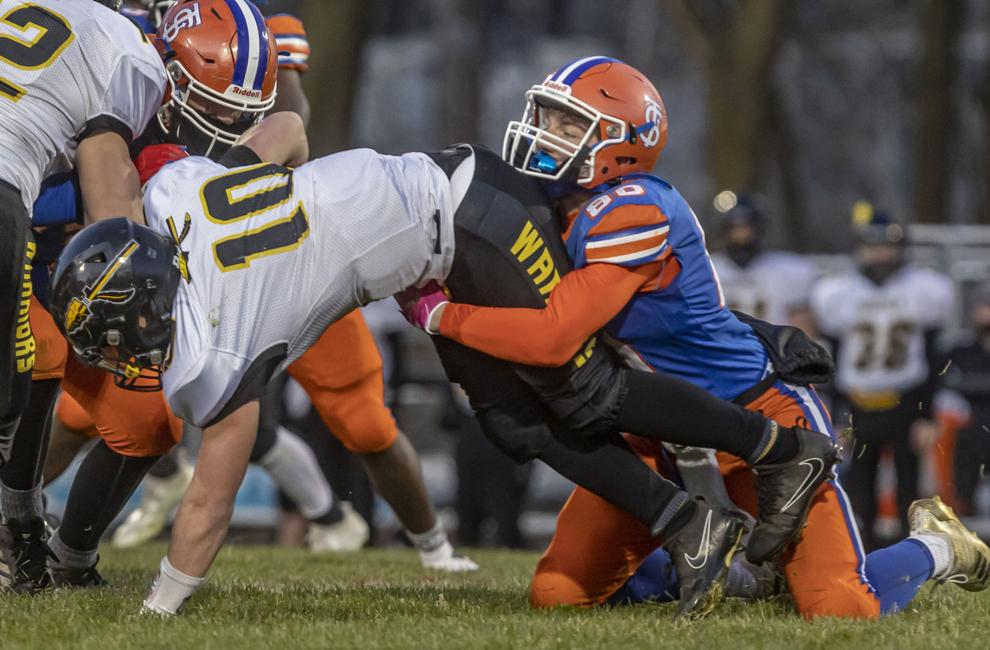 St Teresa Tuscola photogallery 1218 033121.JPG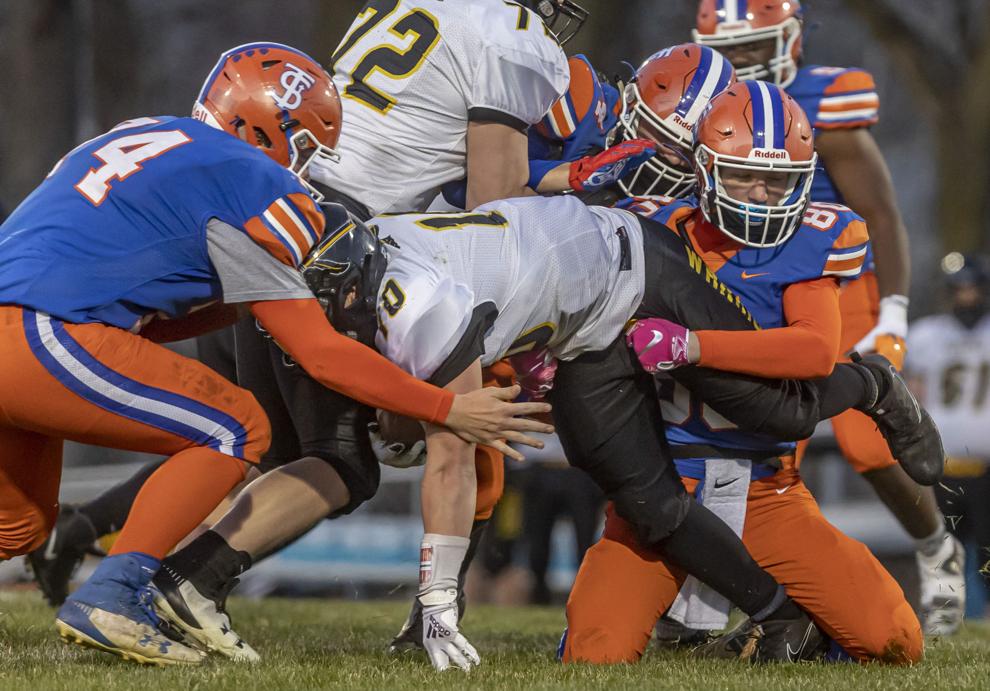 St Teresa Tuscola photogallery 1219 033121.JPG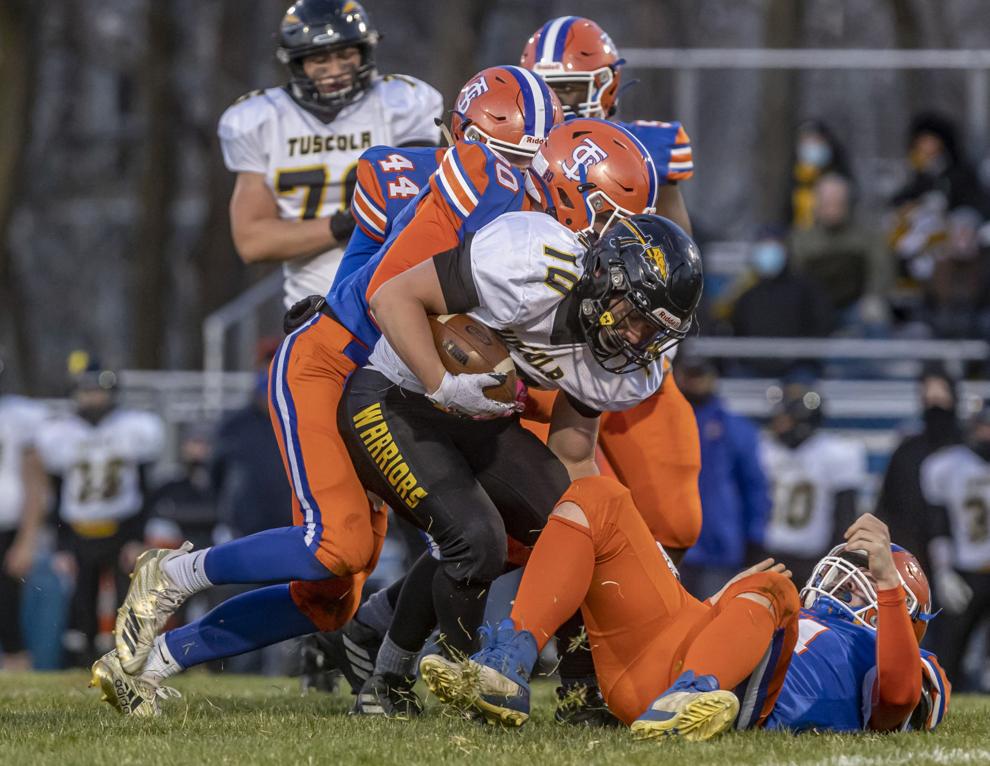 St Teresa Tuscola photogallery 1220 033121.JPG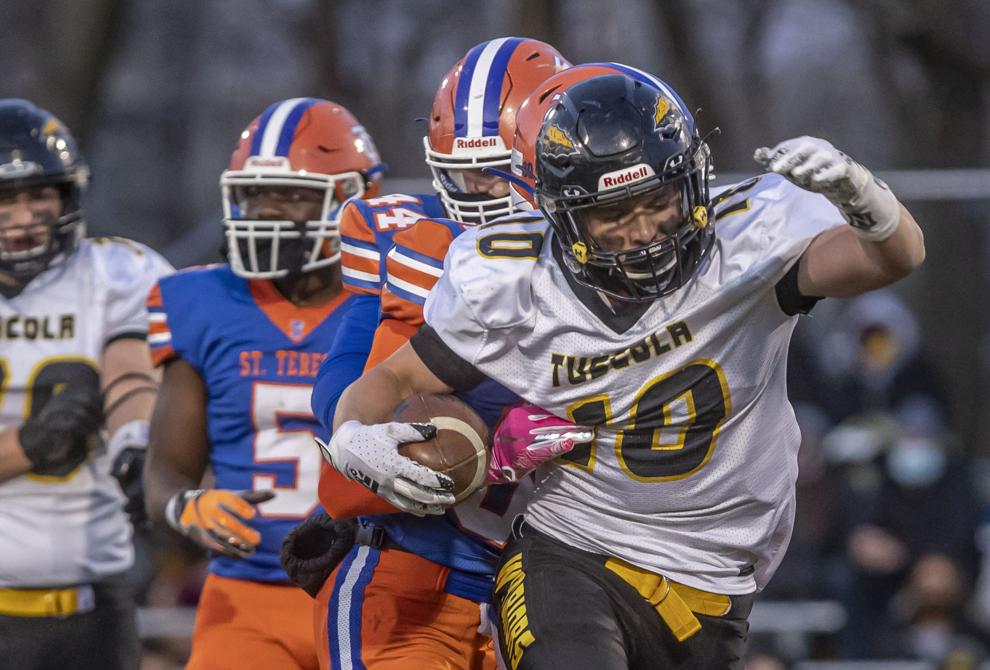 St Teresa Tuscola photogallery 1221 033121.JPG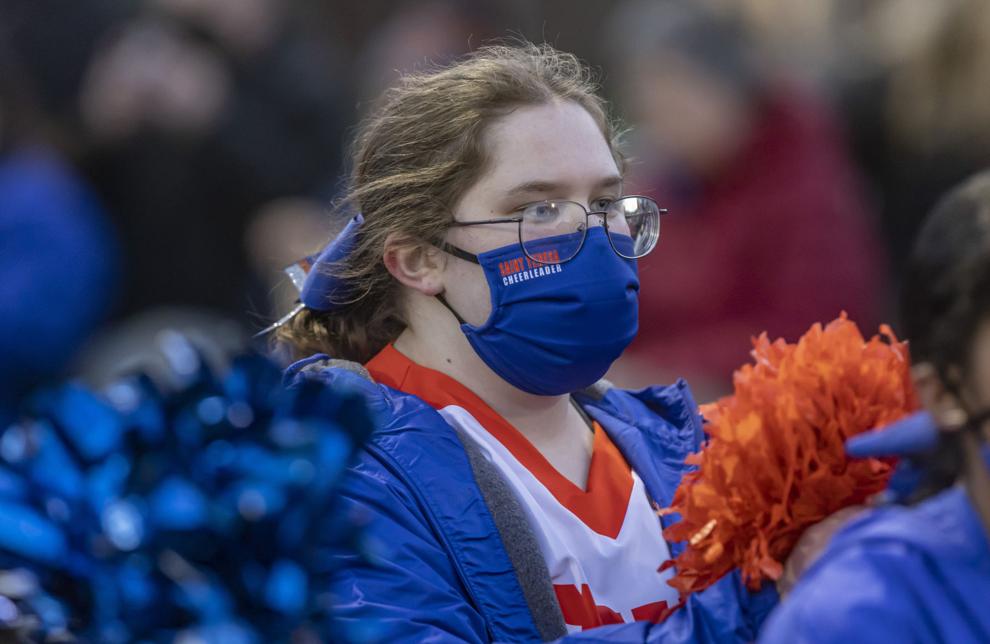 St Teresa Tuscola photogallery 1222 033121.JPG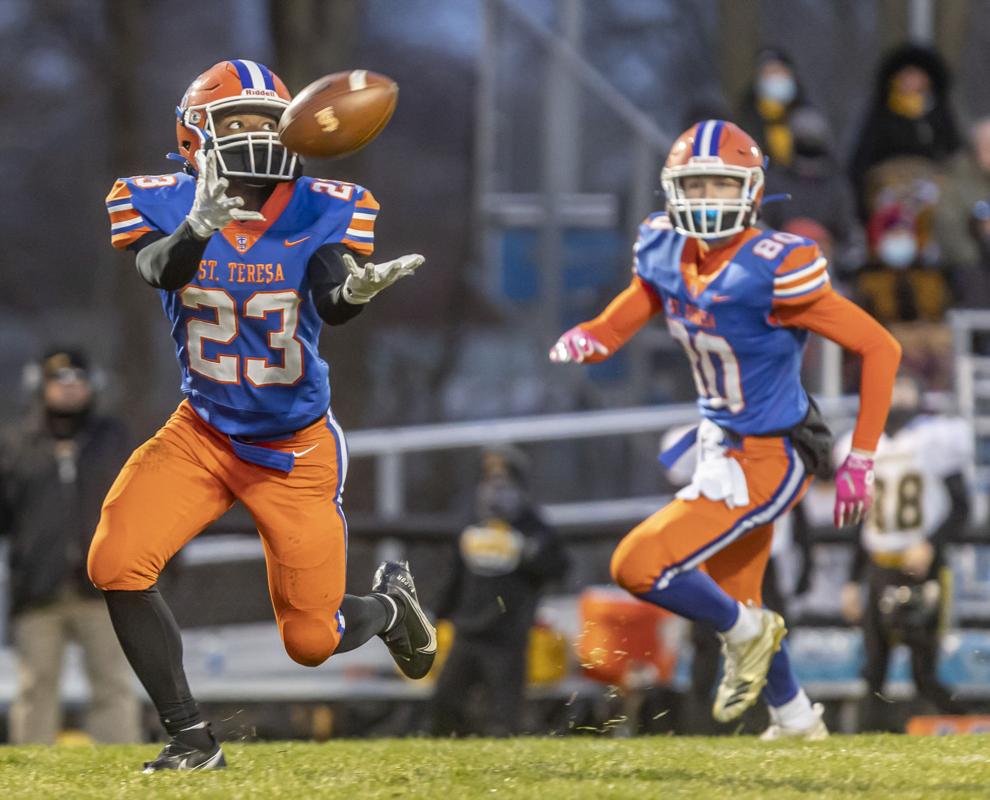 St Teresa Tuscola photogallery 1223 033121.JPG
Chord Miller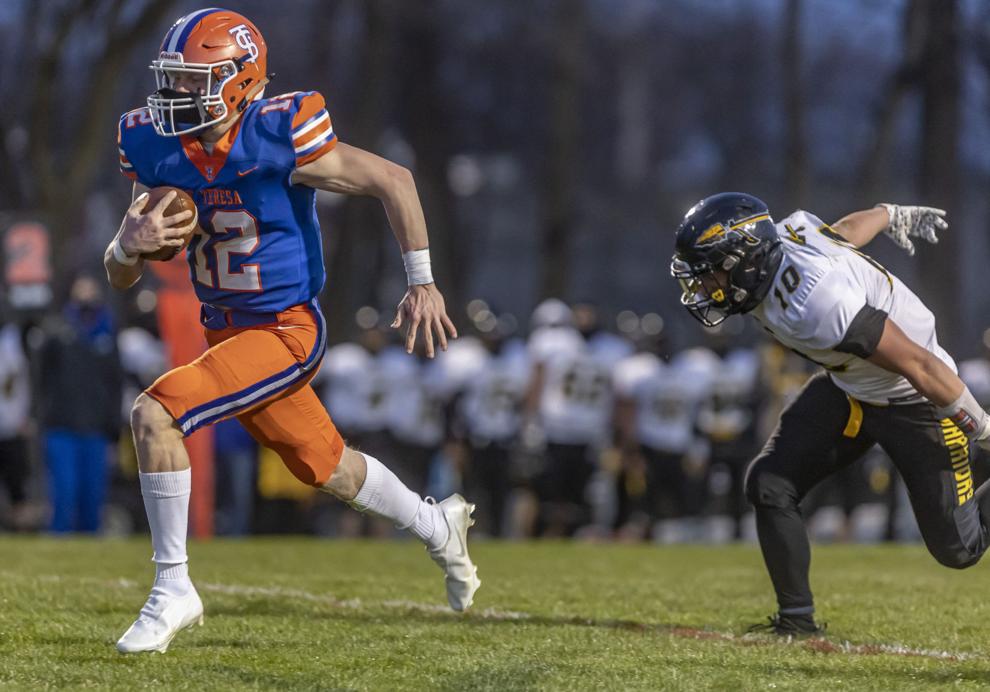 St Teresa Tuscola photogallery 1225 033121.JPG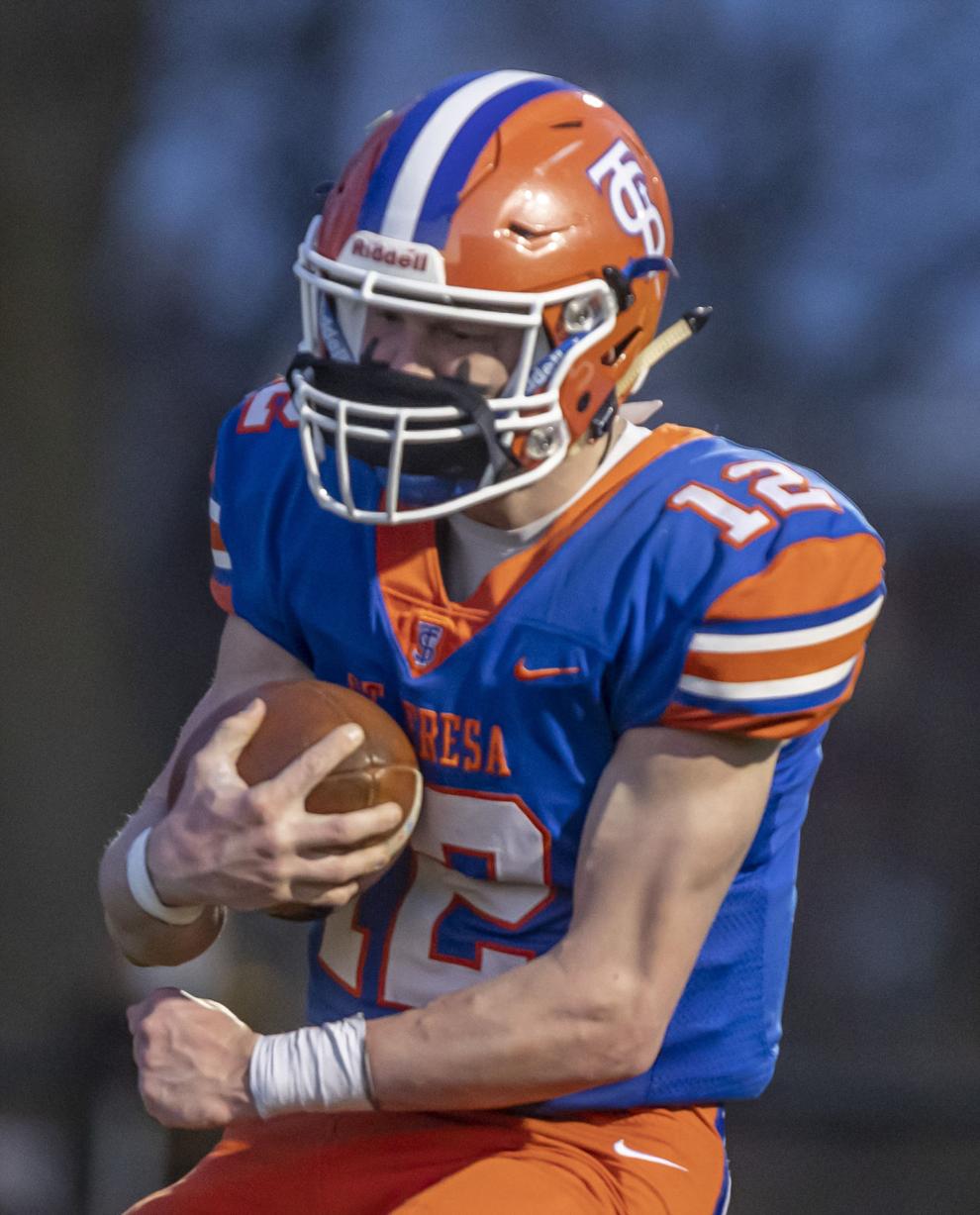 St Teresa Tuscola photogallery 1226 033121.JPG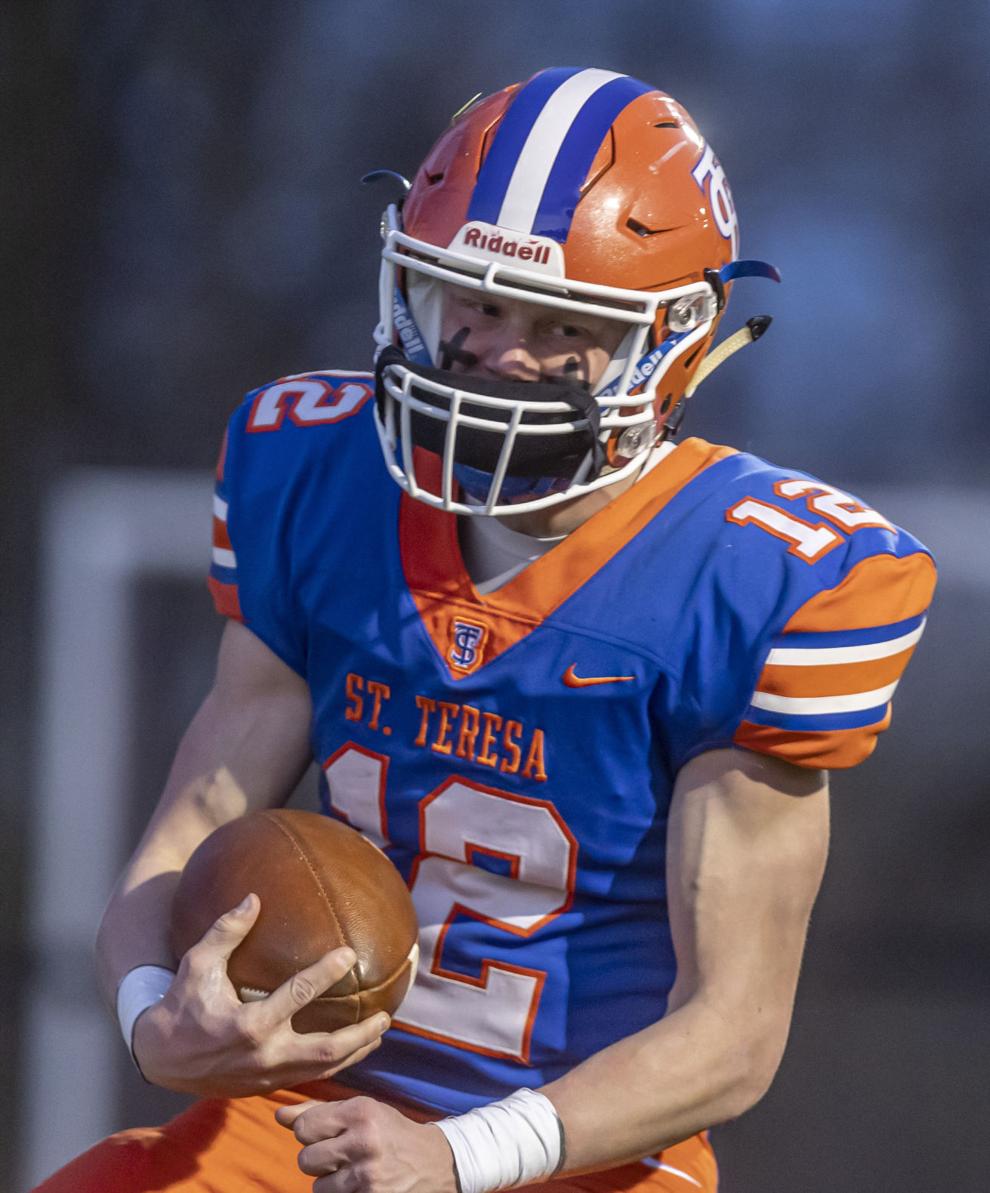 St Teresa Tuscola photogallery 1227 033121.JPG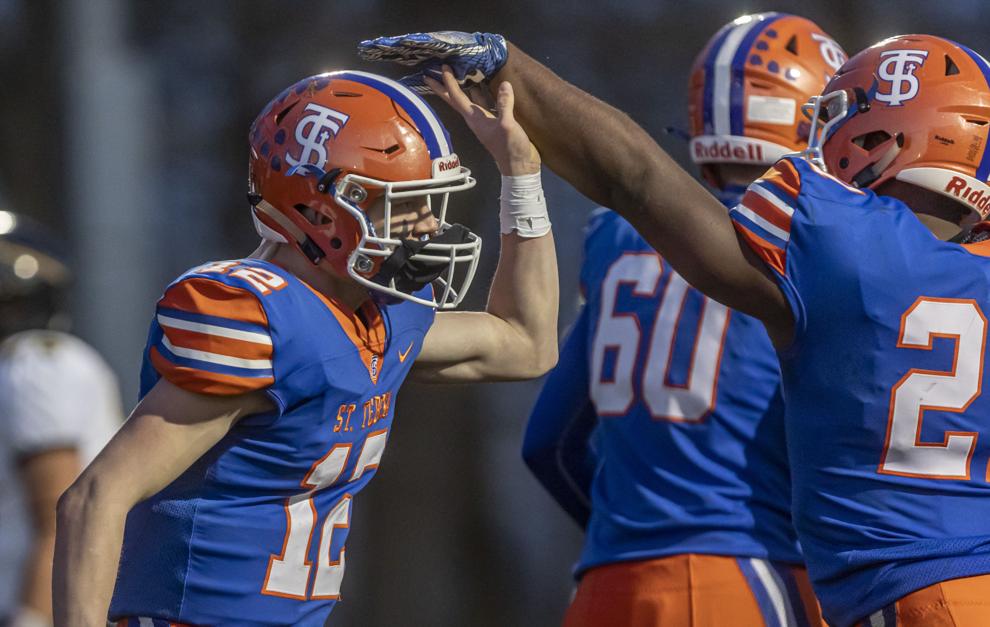 St Teresa Tuscola photogallery 1228 033121.JPG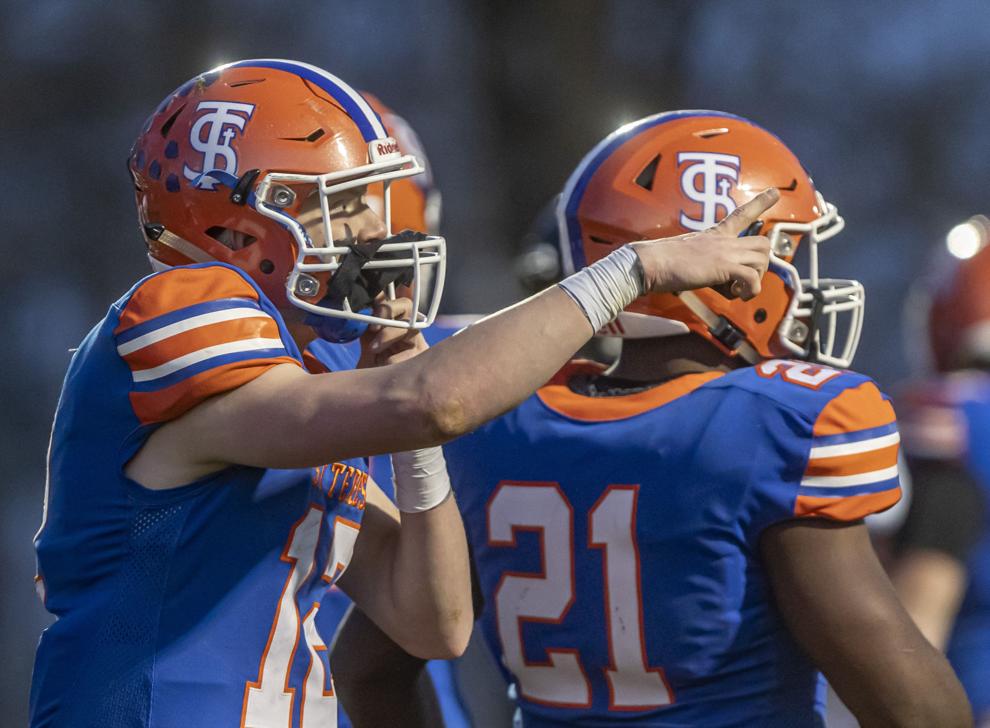 St Teresa Tuscola photogallery 1229 033121.JPG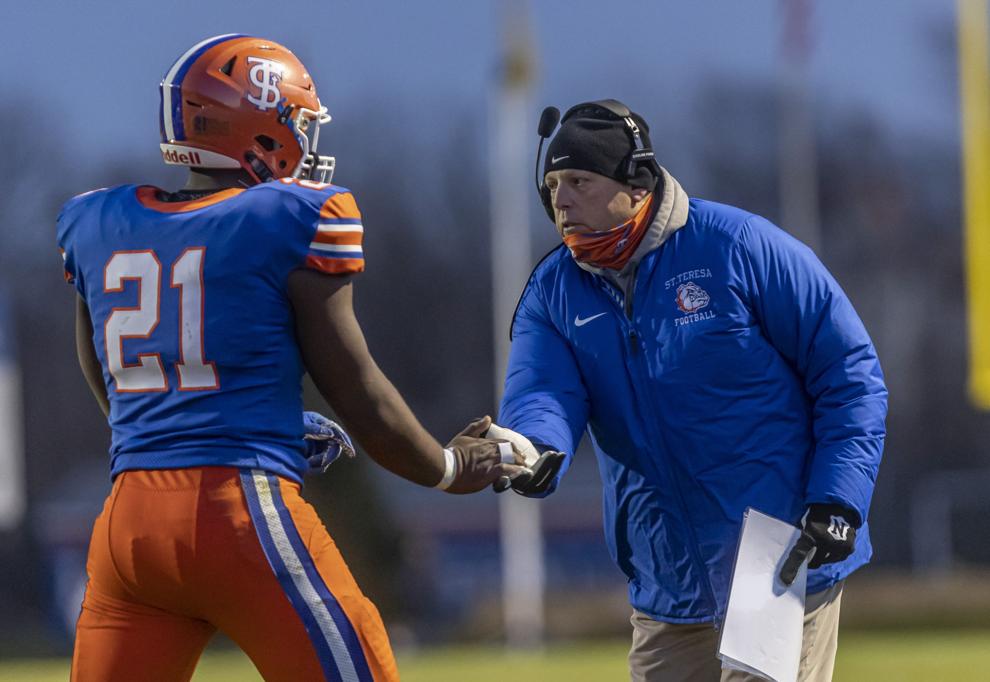 St Teresa Tuscola photogallery 1230 033121.JPG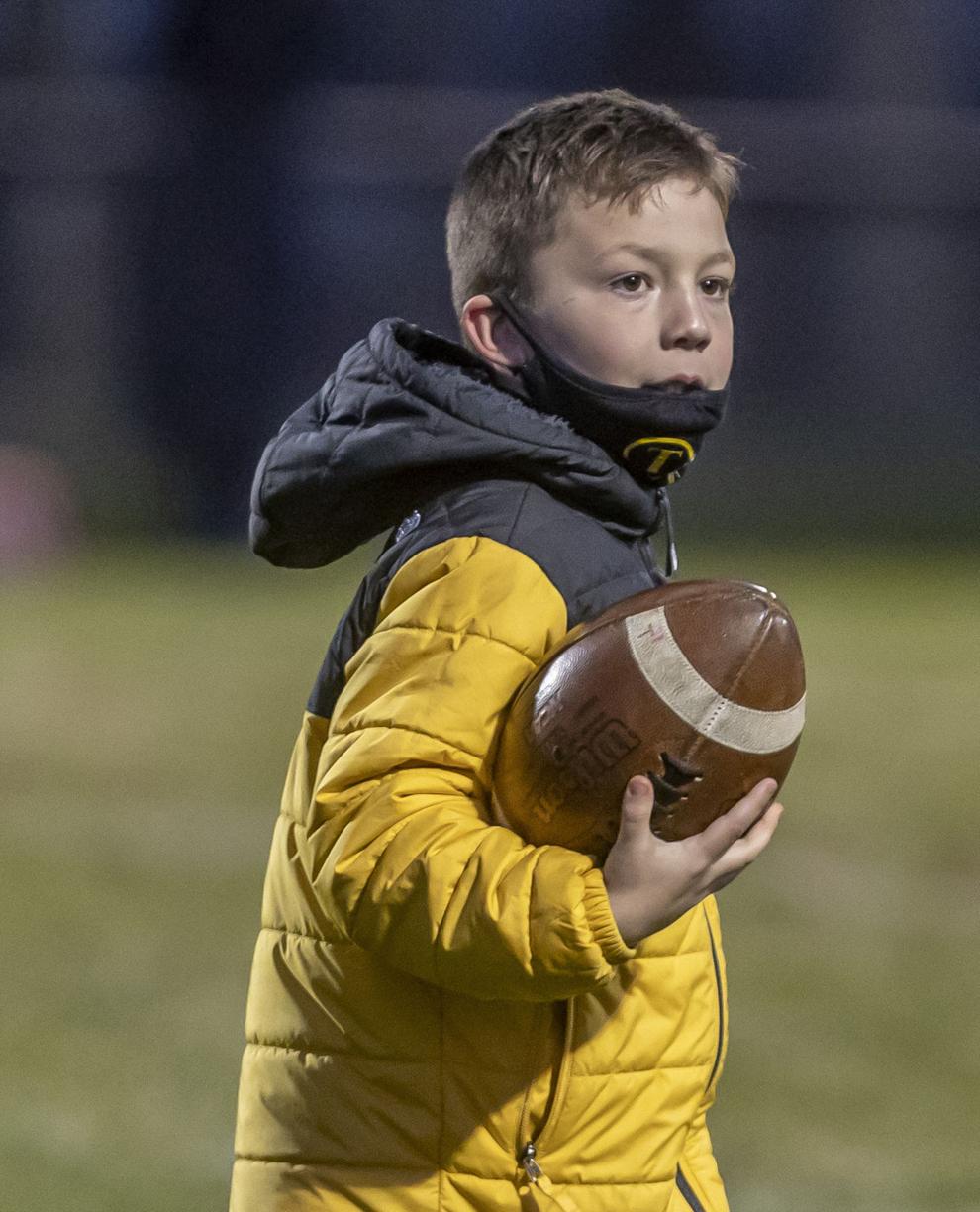 St Teresa Tuscola photogallery 1231 033121.JPG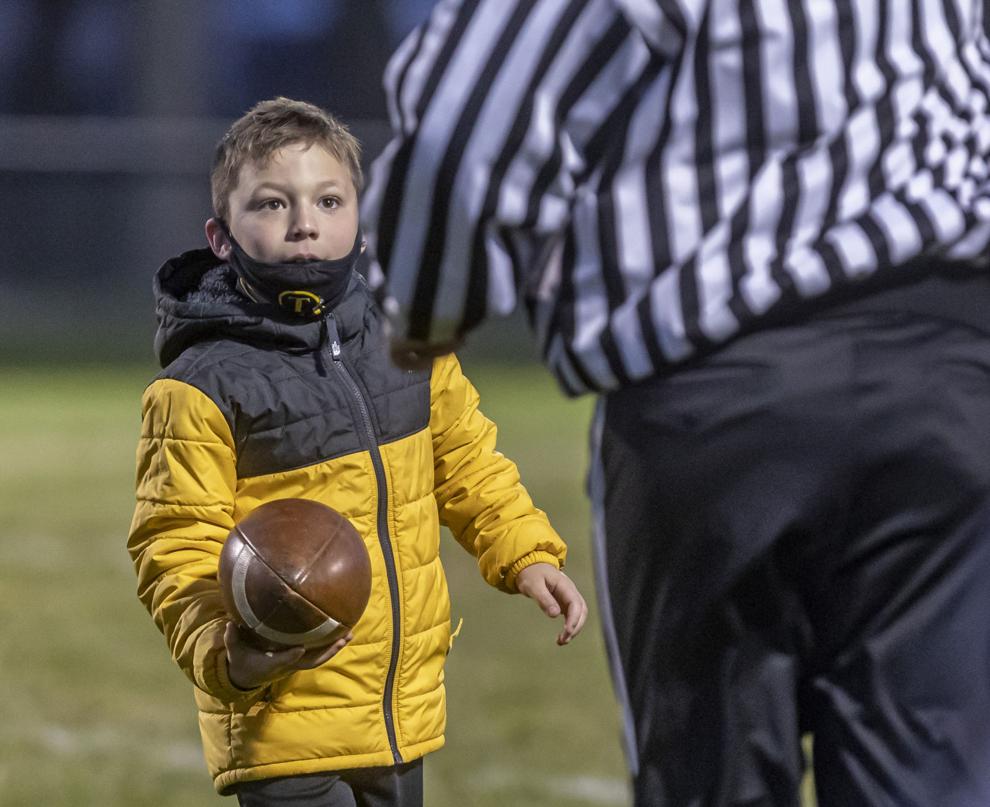 St Teresa Tuscola photogallery 1232 033121.JPG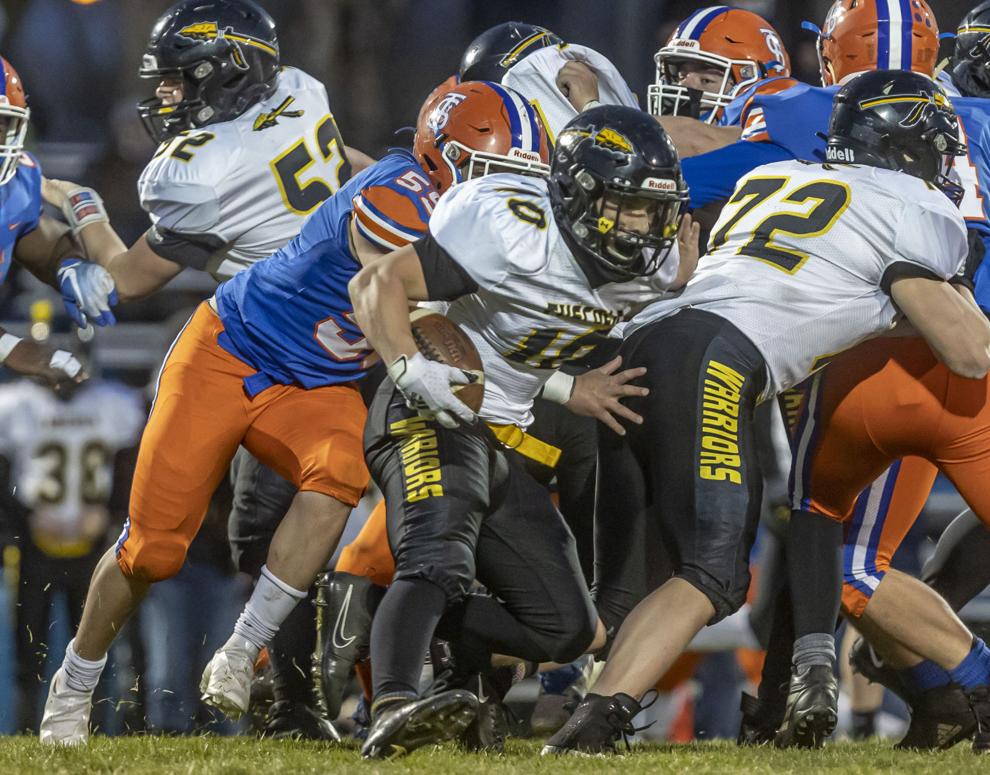 St Teresa Tuscola photogallery 1233 033121.JPG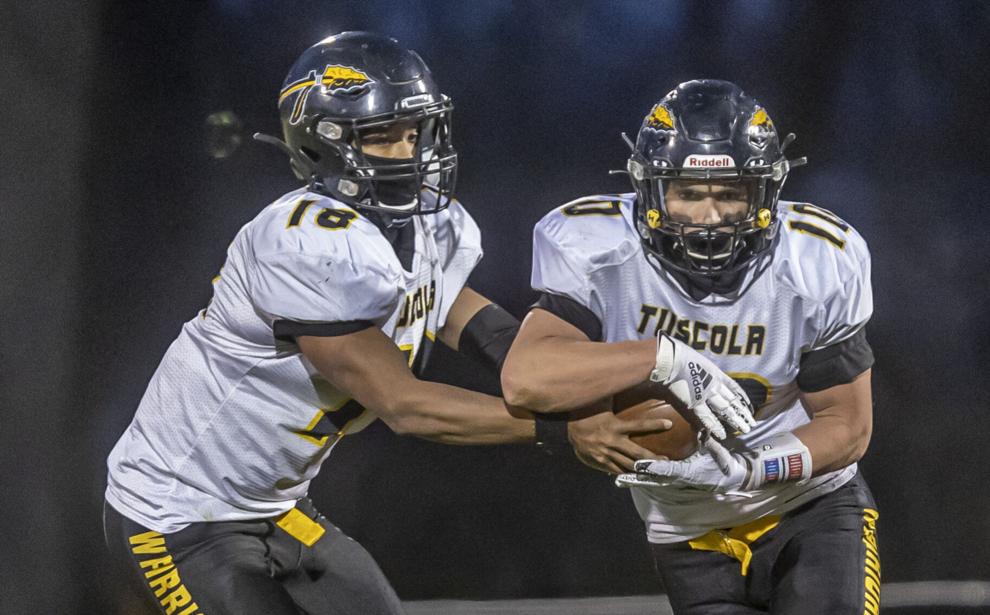 St Teresa Tuscola photogallery 1234 033121.JPG
St Teresa Tuscola photogallery 1235 033121.JPG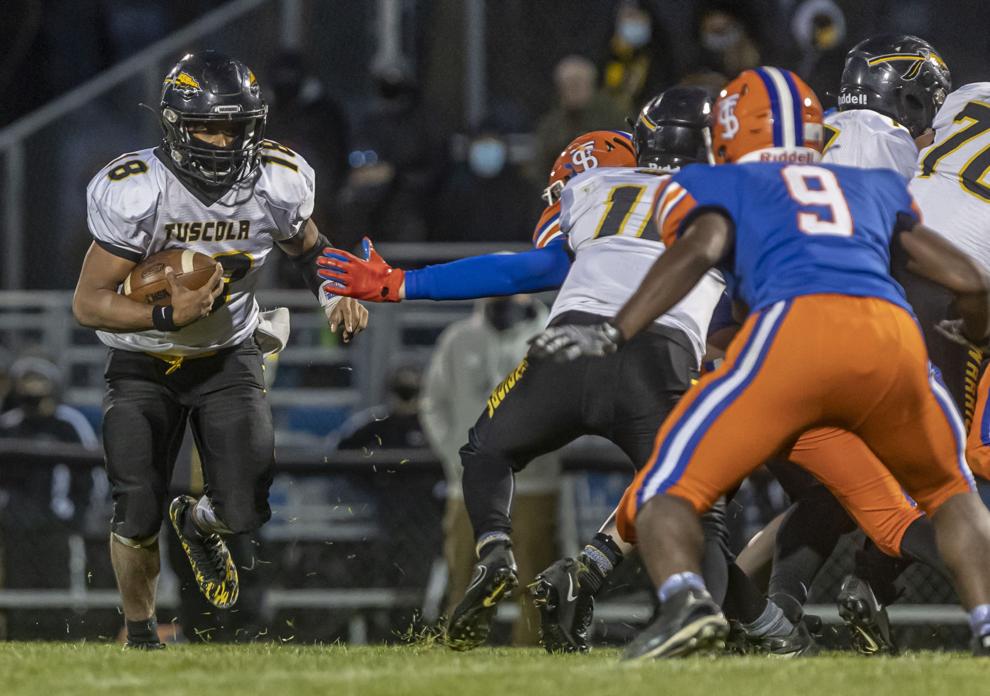 St Teresa Tuscola photogallery 1236 033121.JPG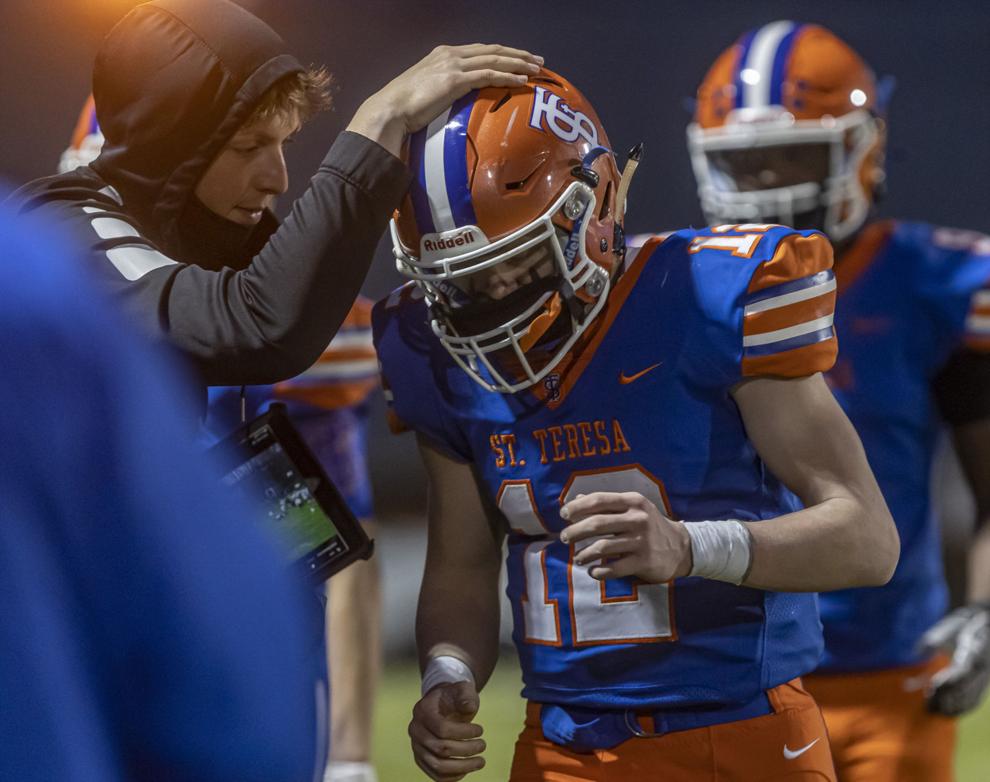 St Teresa Tuscola photogallery 1237 033121.JPG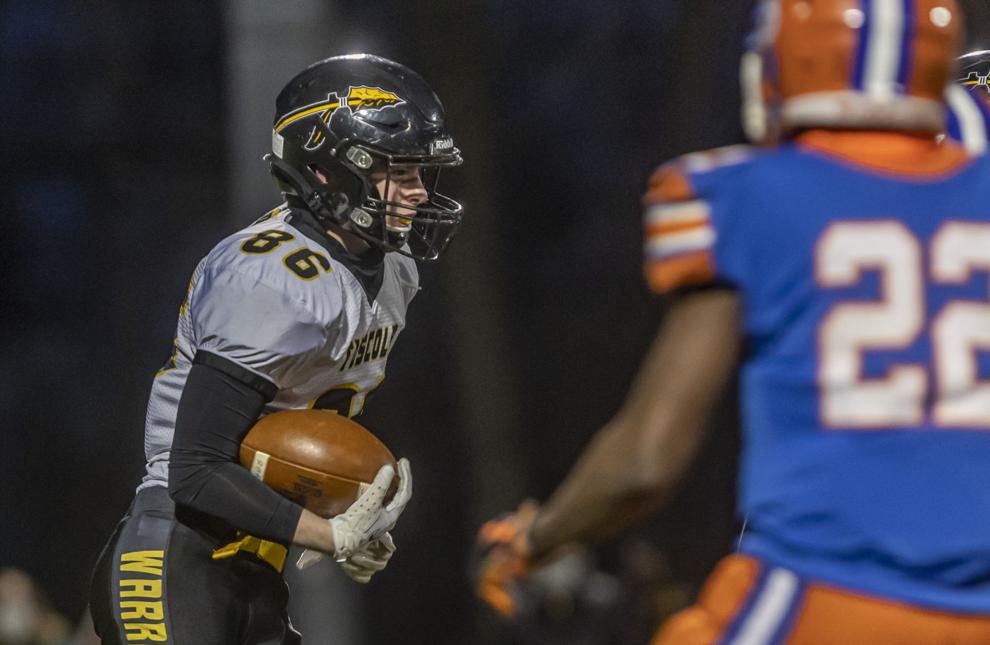 St Teresa Tuscola photogallery 1238 033121.JPG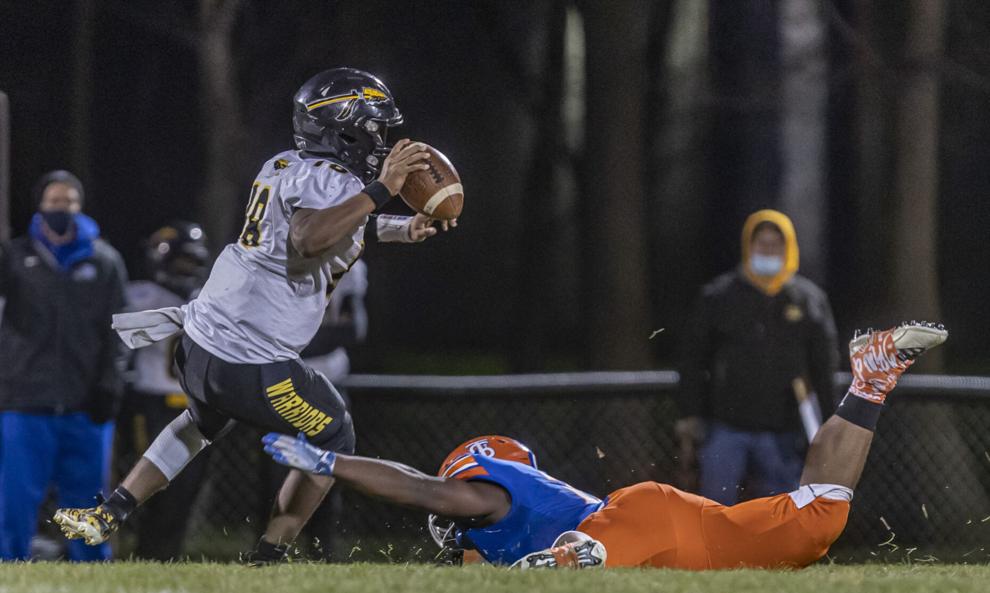 St Teresa Tuscola photogallery 1239 033121.JPG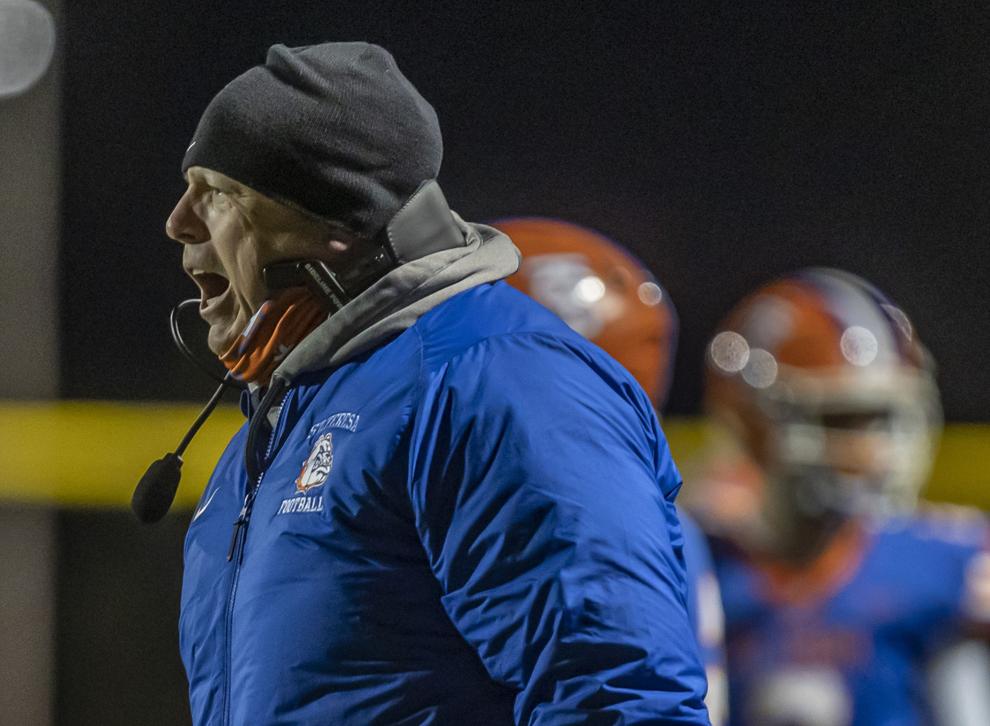 St Teresa Tuscola photogallery 1240 033121.JPG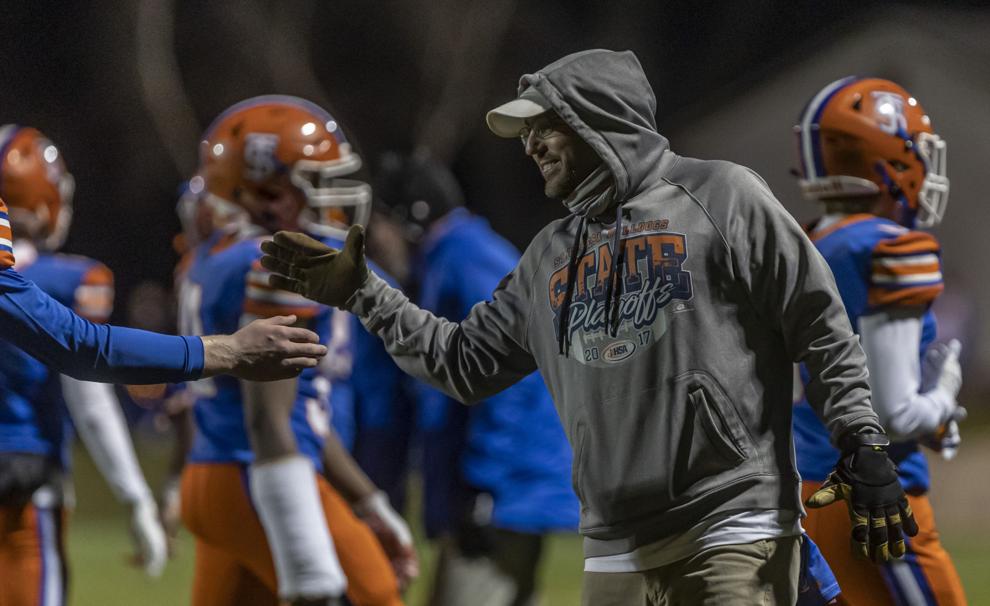 St Teresa Tuscola photogallery 1241 033121.JPG
St Teresa Tuscola photogallery 1242 033121.JPG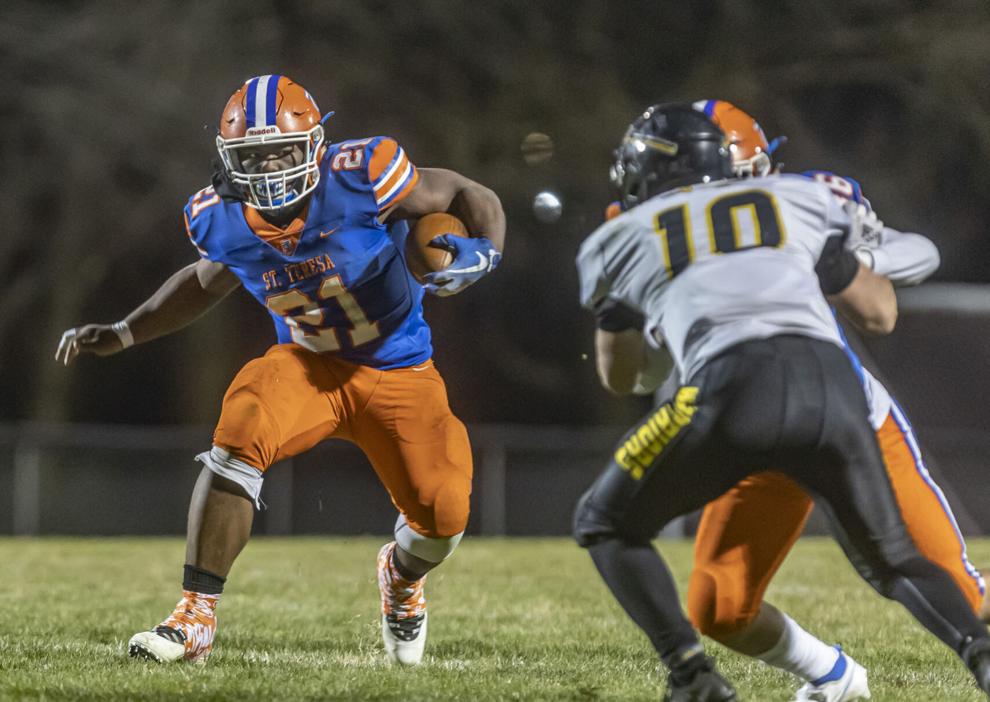 St. Teresa defense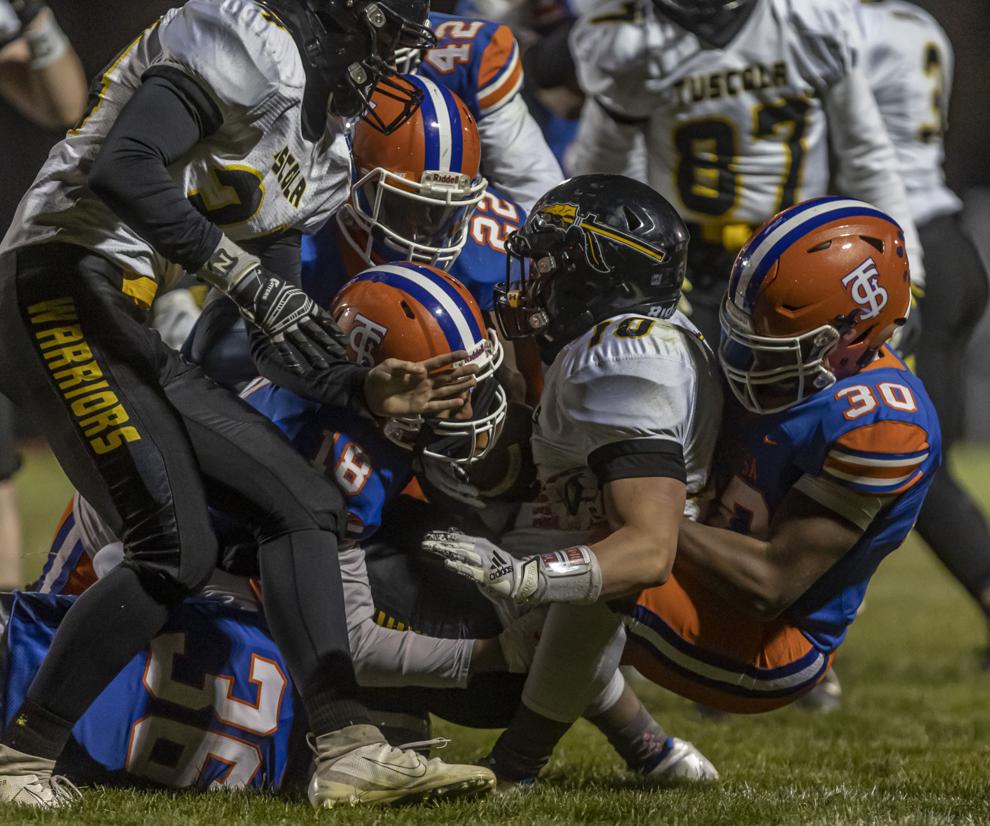 St Teresa defense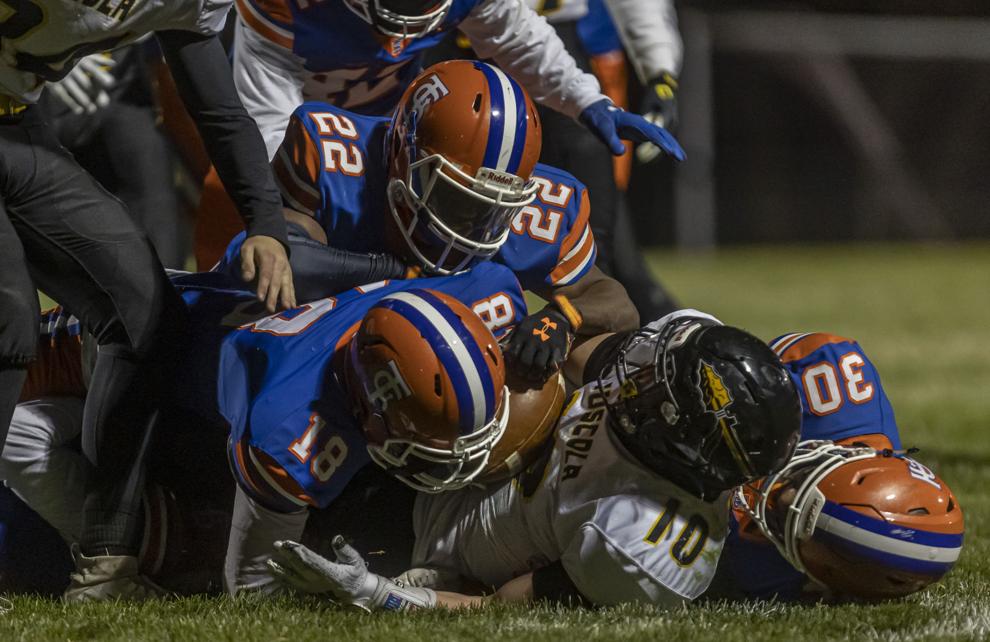 St Teresa Tuscola photogallery 1245 033121.JPG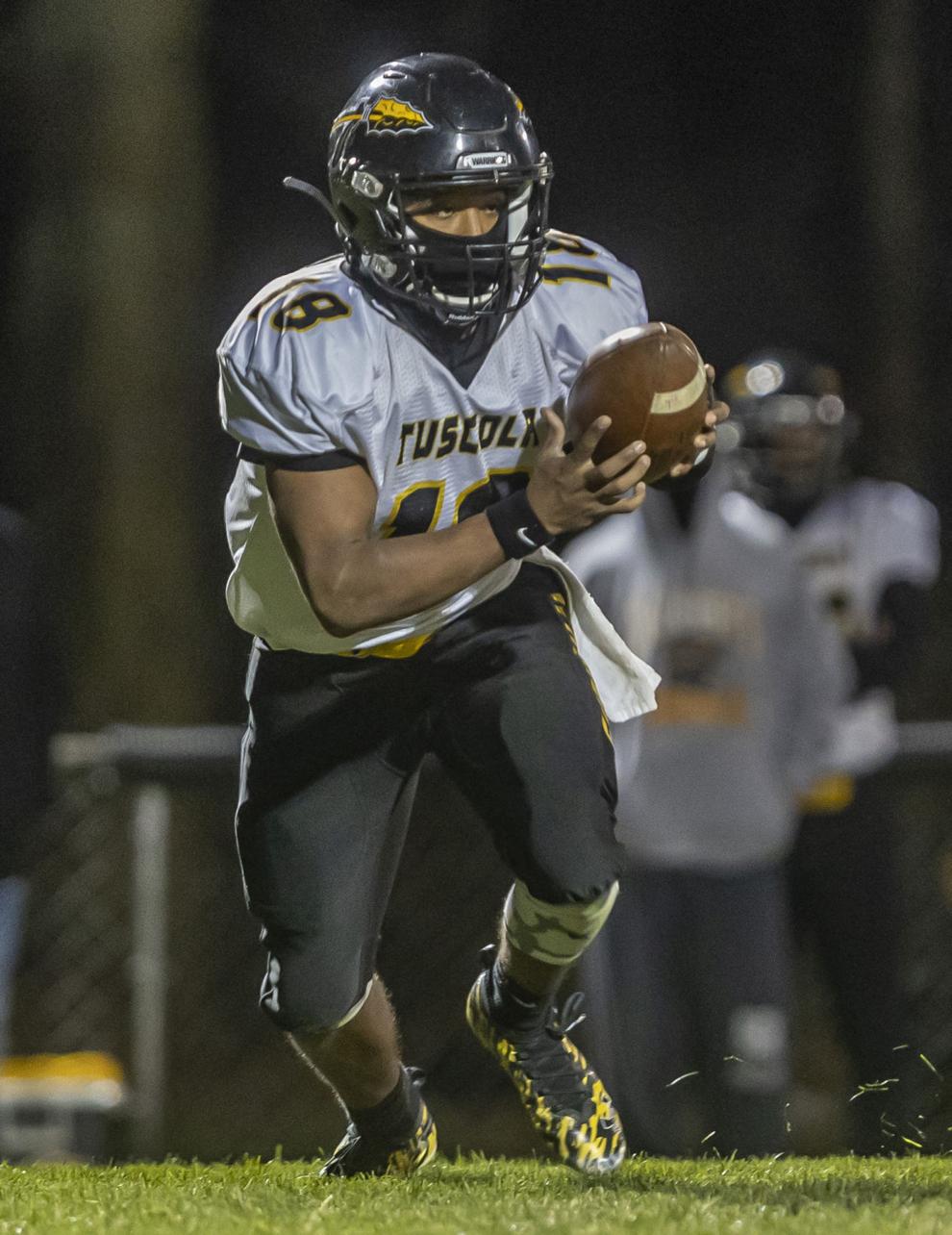 St Teresa Tuscola photogallery 1246 033121.JPG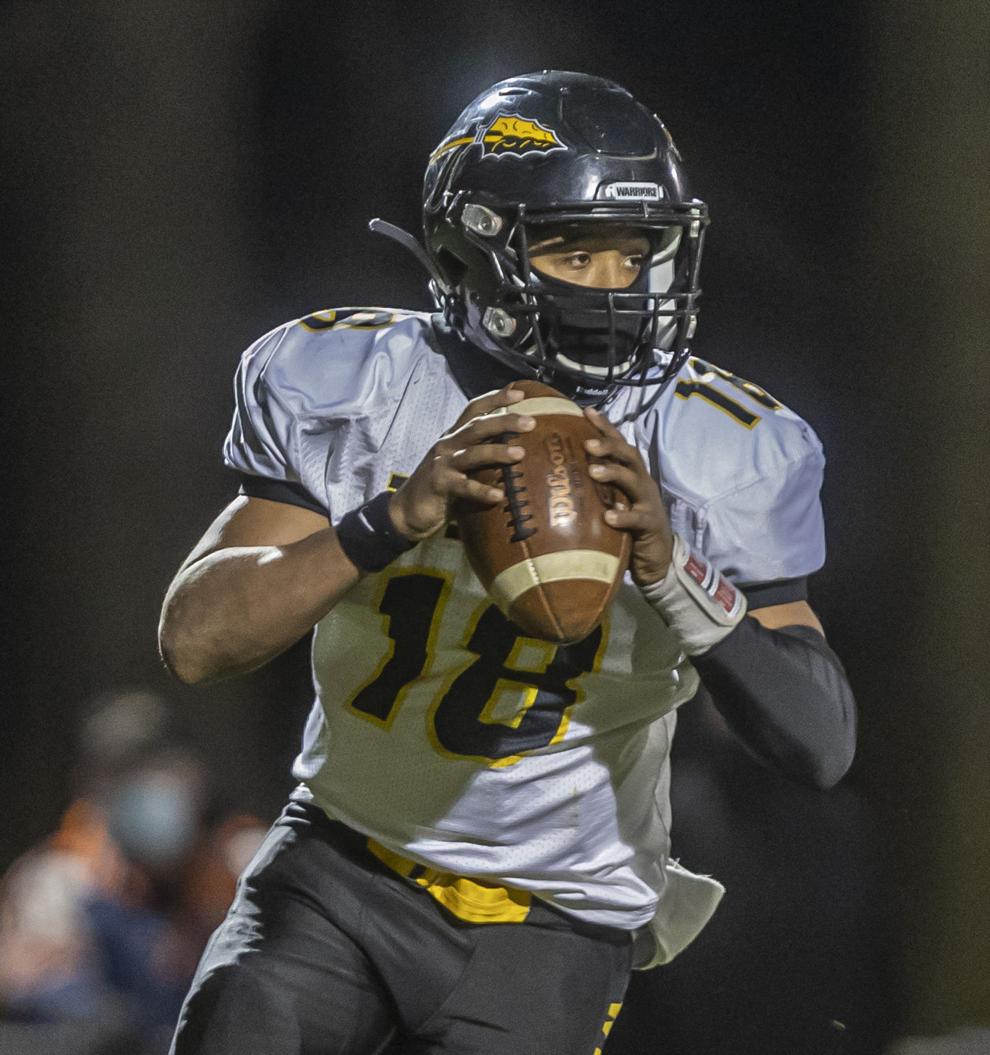 Tuscola football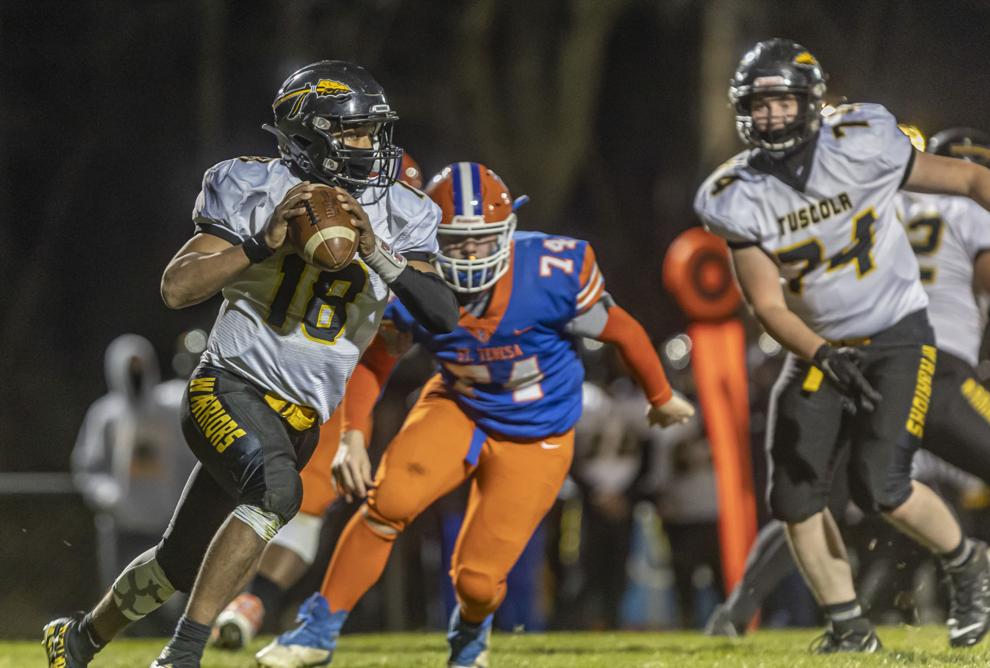 St Teresa Tuscola photogallery 1248 033121.JPG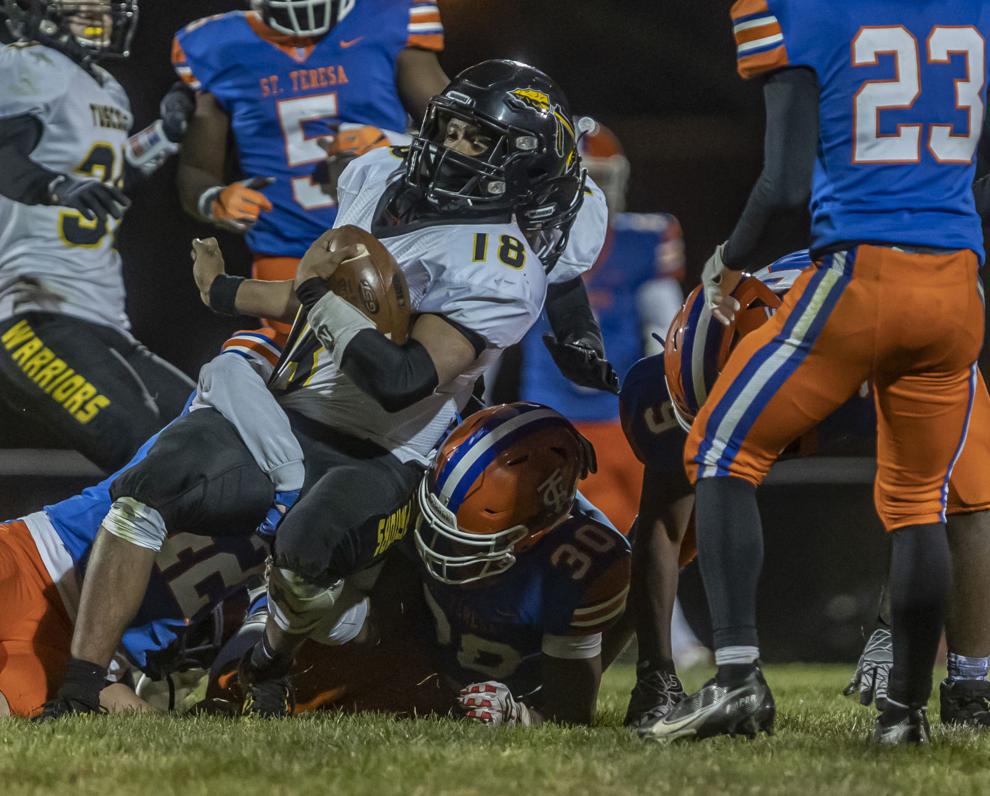 St Teresa Tuscola photogallery 1249 033121.JPG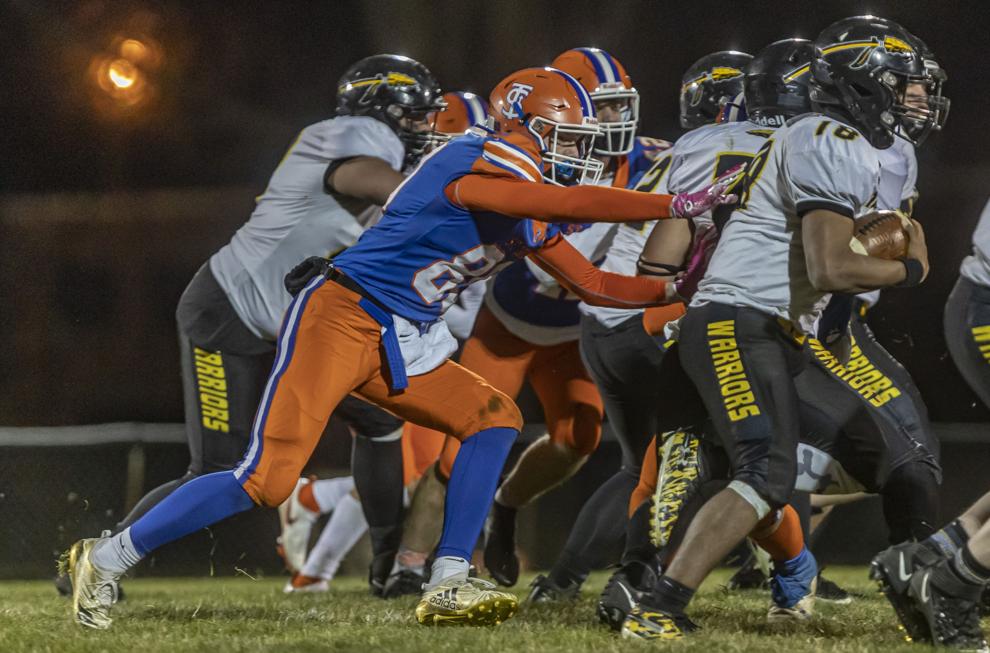 Contact Matthew Flaten at (217) 421-6968. Follow him on Twitter: @MattFlaten