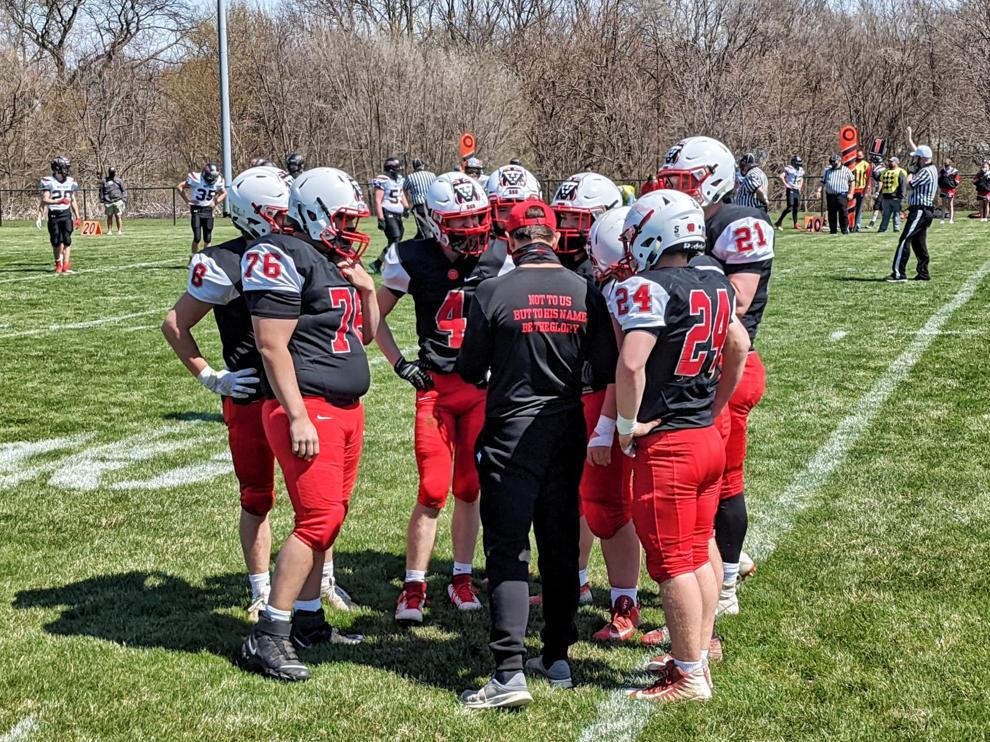 DECATUR — While you might find cutting edge offenses on NFL or college team, check out an 8-man football game run by LSA/Mount Pulaski's head coach Jordan Hopman and you will be transported to the past when the run was king and the forward pass might as well still be outlawed. 
"I know the kids were a little wary after we had been watching a lot of film from 8-man teams across the country that are running four wide receivers and throwing the ball all over and then I said, 'We aren't even going to have a quarterback,'" Hopman said. "We have no quarterback and we believe in sharing it. I tell those kids that if they want to be a receiver, be a back for us and you are going to get your touches.
"We totally bought into what I was selling early in the season and we are rolling on all cylinders."
The Lions didn't throw a pass — they have thrown just two through their first three games — and ran the ball for 325 yards in a 38-6 win over Cuba North Fulton on Saturday at home.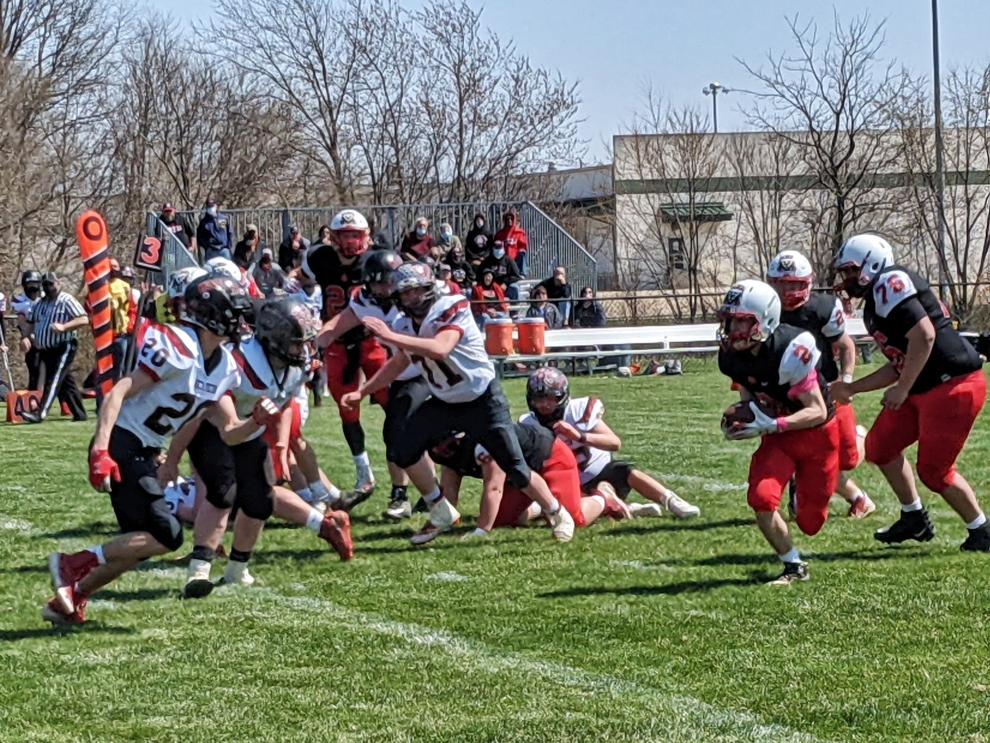 Crafton ran for 113 yards and two touchdowns while sophomore Emmanuel Roughton had 54 yards and two touchdowns. Freshman Lleyton Miller ran for a team-high 124 yards. 
"Lleyton is crazy fast and for him it is: Get him to the edge and he can make some jukes and he can run past people," Crafton said. "Emmanuel puts his head down and can run through you. He lives by the 'hit it up the middle, hit it hard and get four at a time' mantra." 
Crafton was the main offensive weapon for the Lions last season in 11-man football when they finished 1-8. He has embraced the transition to 8-man.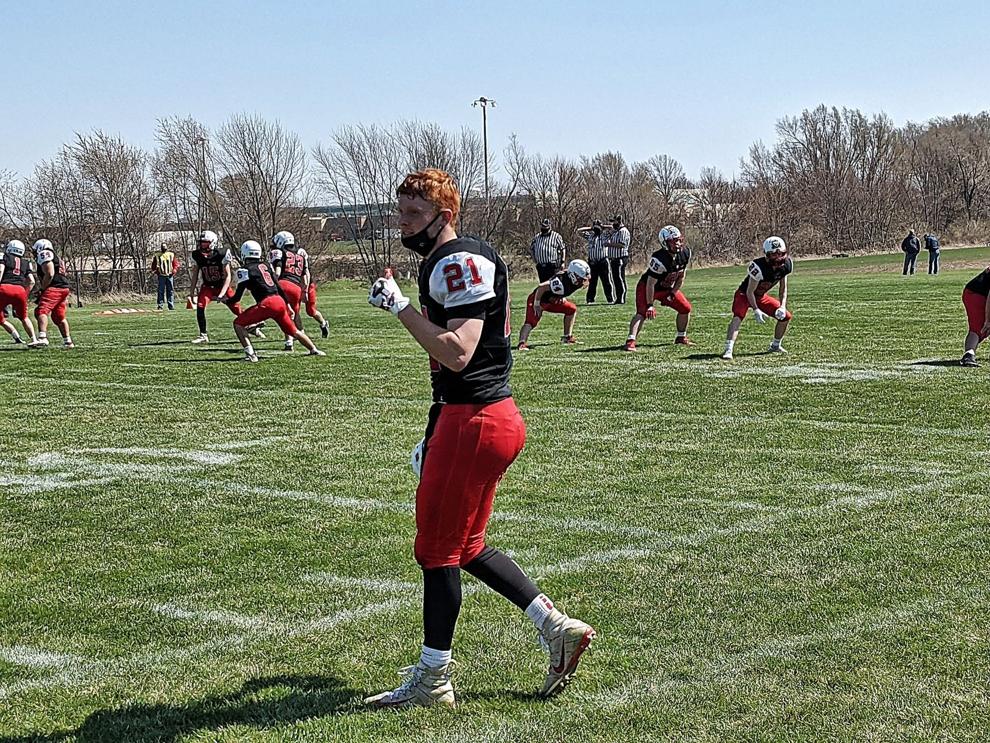 "I think it going really well. It is the same game. There are still hard hits and still chippiness on the line. It is the same game, we just have three less guys," Crafton said. "I enjoy it. In my freshman and sophomore year, at times we were a spread offense and at times we were a tight offense, so I have done both. I've come to learn this is what we do and I've learned to love it."
Hopman was eager to get Crafton, who has committed to play baseball for Millikin next year, on board when the 8-man idea was originally presented. He has been blown away by Crafton's leadership this season.    
"Coby is a tremendous leader and he has really stepped up. He has taken a step forward even from 2019 when he did the majority of the running for us and he got battered and bruised," Hopman said. "When we were able to talk and discuss what this was going to be like. I know he was unsure. He has become a leader, not only by is voice and his words, but his performance on the field. I'm so happy he gets to play in his senior year. "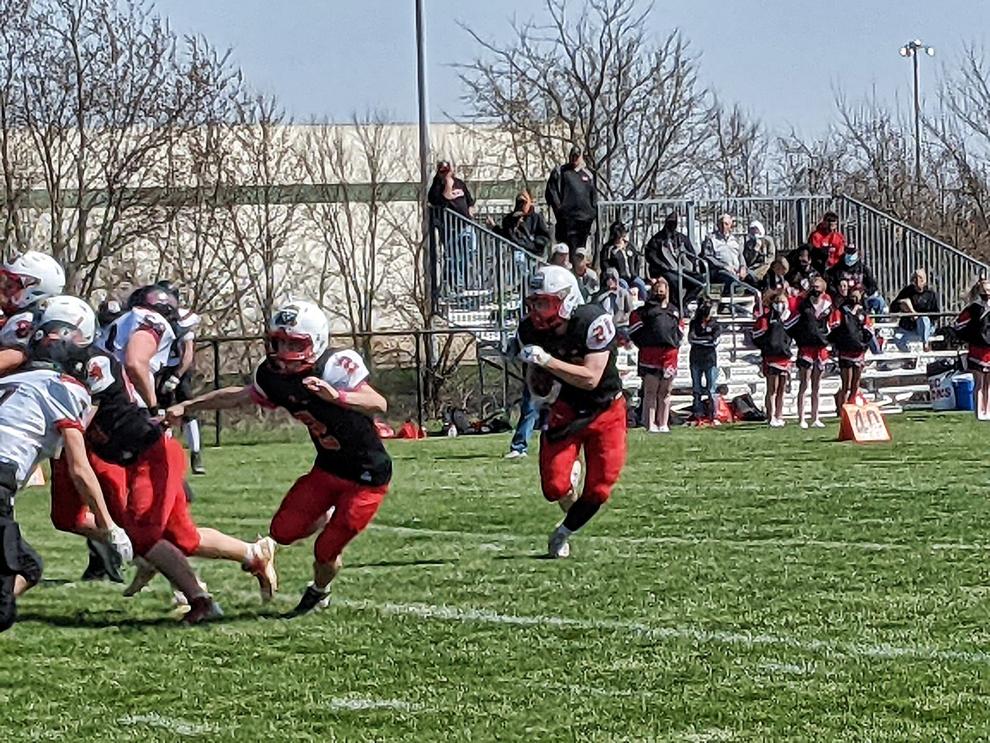 LSA's defense has pitched two shutouts (30-0 over Pawnee/Lincolnwood in Week 1 and 20-0 over Danville Schlarman in Week 2) and has allowed just one touchdown in three games. Senior defensive lineman Conner Frame recorded two sacks on Saturday to power the Lions' defense. 
"Connor might be the best pure athlete on the team and we wanted to keep things simple for him. We just say, 'Go do it, go get that quarterback' and he excels at it," Hopman said. "He is tremendously strong and extremely fast for a kid his size."
The 8-man game trades deep passes and flashy plays for the excitement of recovering an onside kick and going for it on fourth down. The Lions have embraced the change and are making the most of it. 
"Our biggest challenge right now is making sure we stay healthy. We don't have a ton of guys as we dress 18 players. We have to stay focused and stay hungry and make sure that we handle our success in the correct way," Hopman said. "We have really had a lot of fun and kudos to those kids for believing in that and buying into that. In today's culture, they could look at this and say forget it, we aren't playing, but they want to win and I give them credit." 
---
Watch now: Photos and video from Springfield at MacArthur football
Watch now: MacArthur football against Springfield
Patton_Caleb 040221.JPG
Phillips_Brylan 1 040221.JPG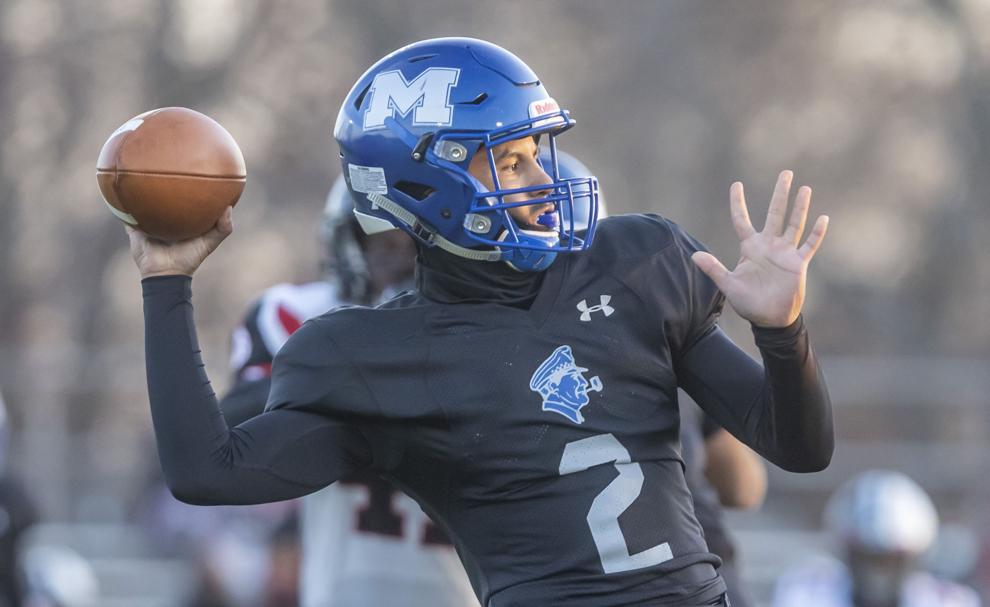 Phillips_Brylan 2 040221.JPG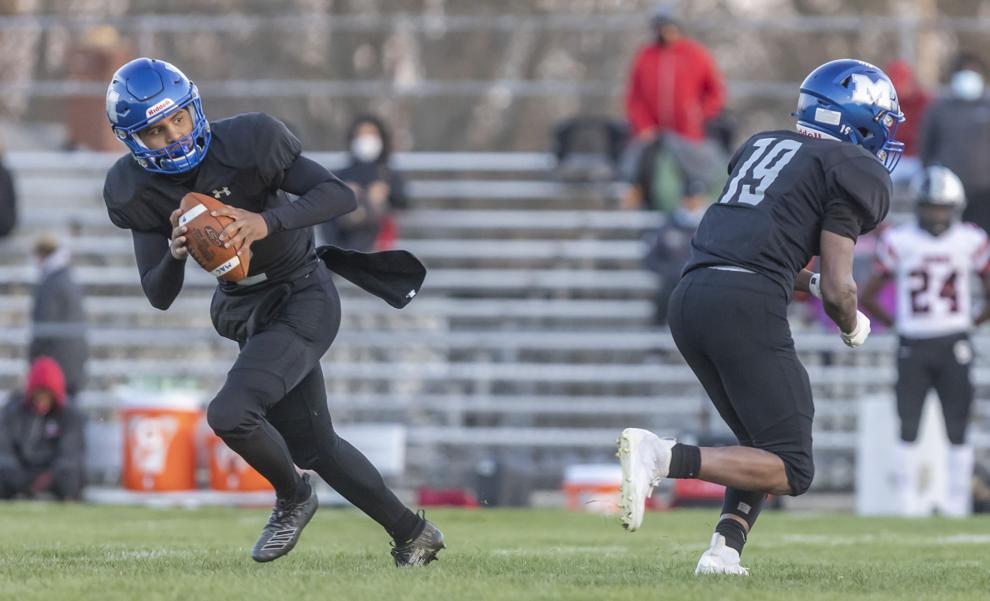 Phillips_Brylan 5 040221.JPG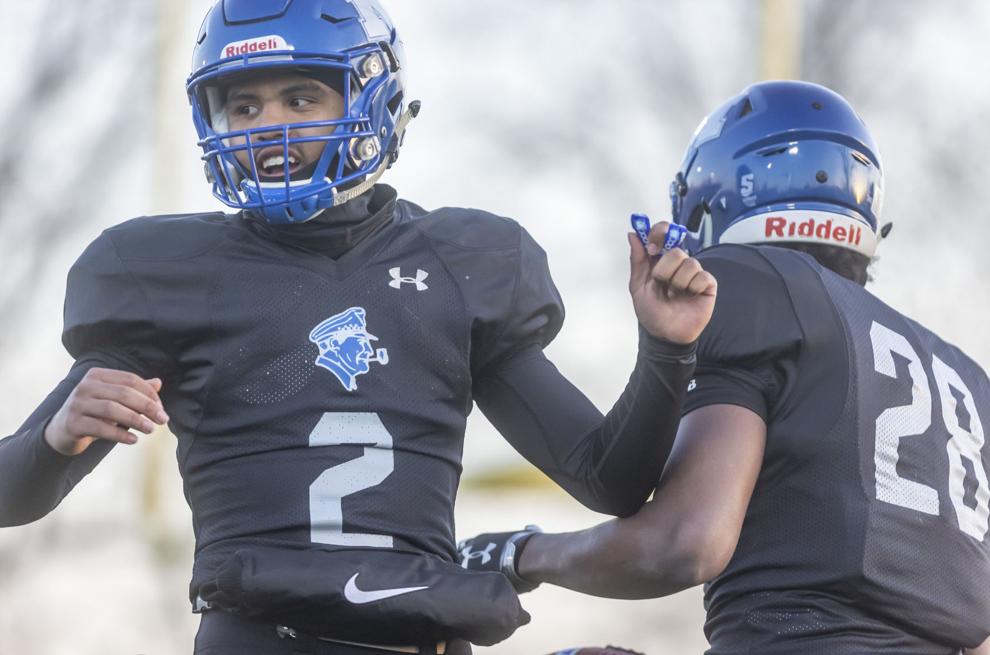 Slaw_Omarion 040221.JPG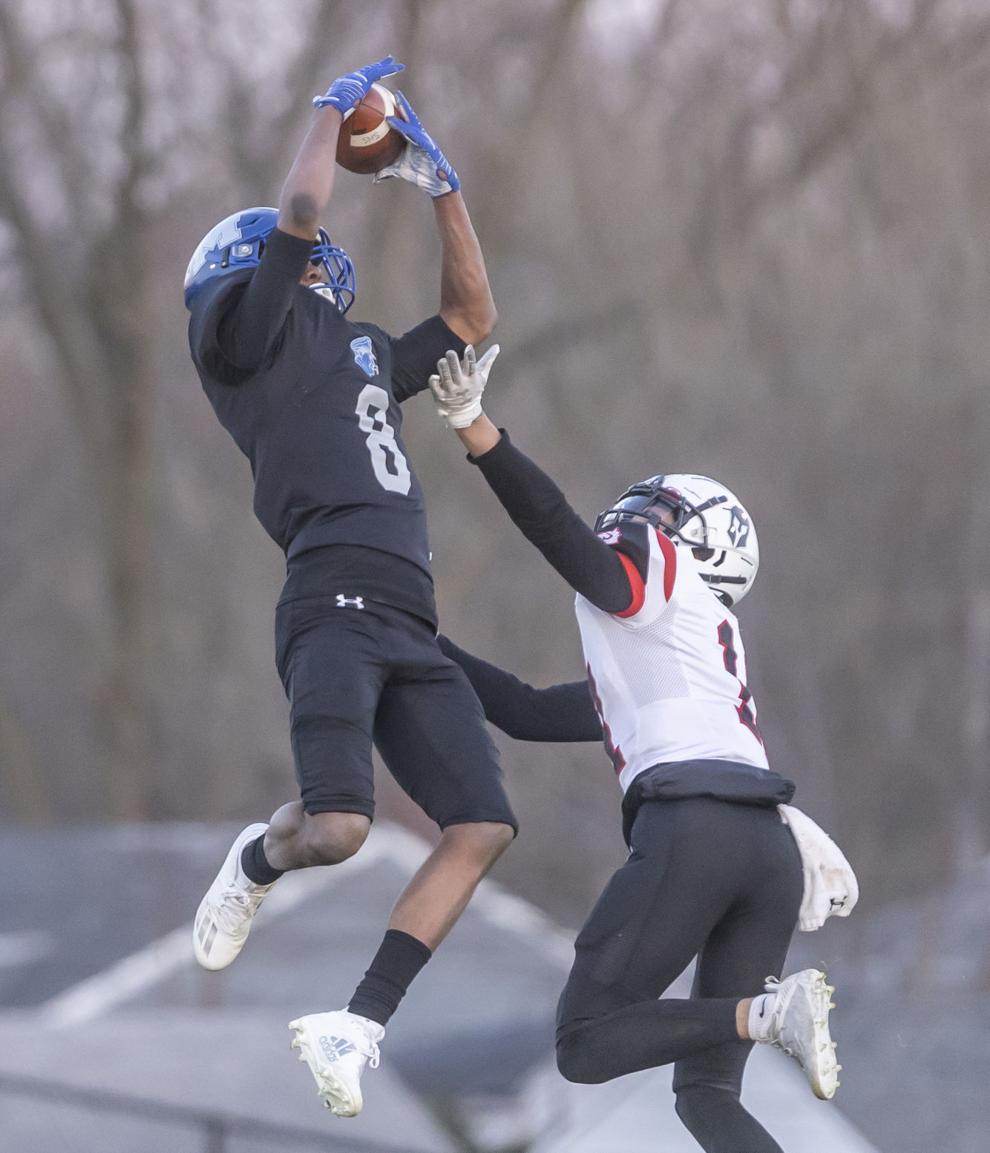 Spates_Derek 040221.JPG
Young_Khalyn 1 040221.JPG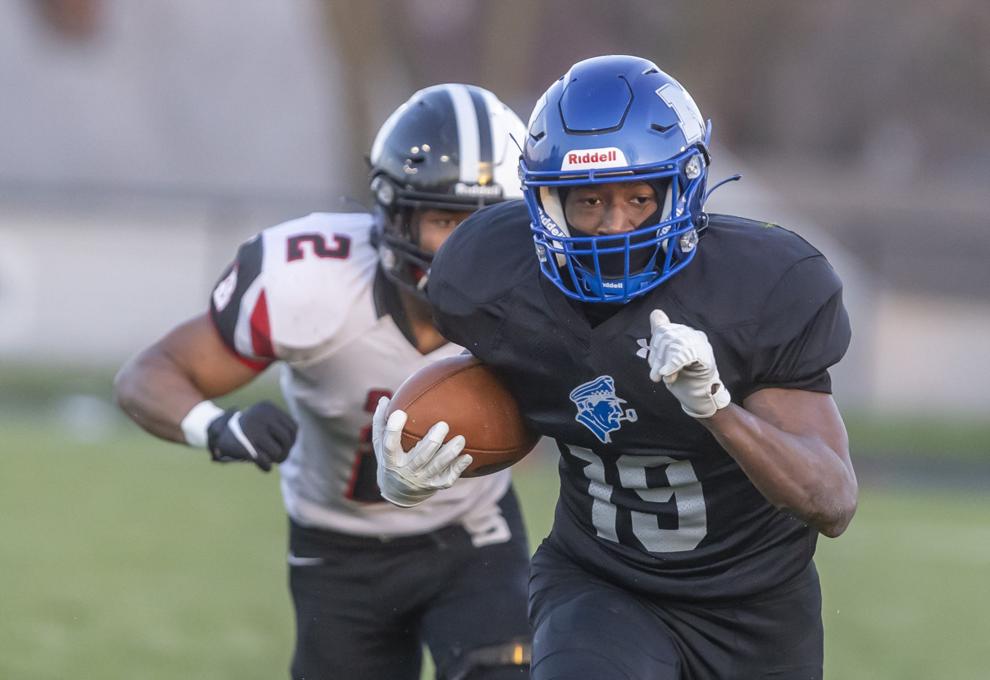 See photos from Springfield at MacArthur
Contact Matthew Flaten at (217) 421-6968. Follow him on Twitter: @MattFlaten