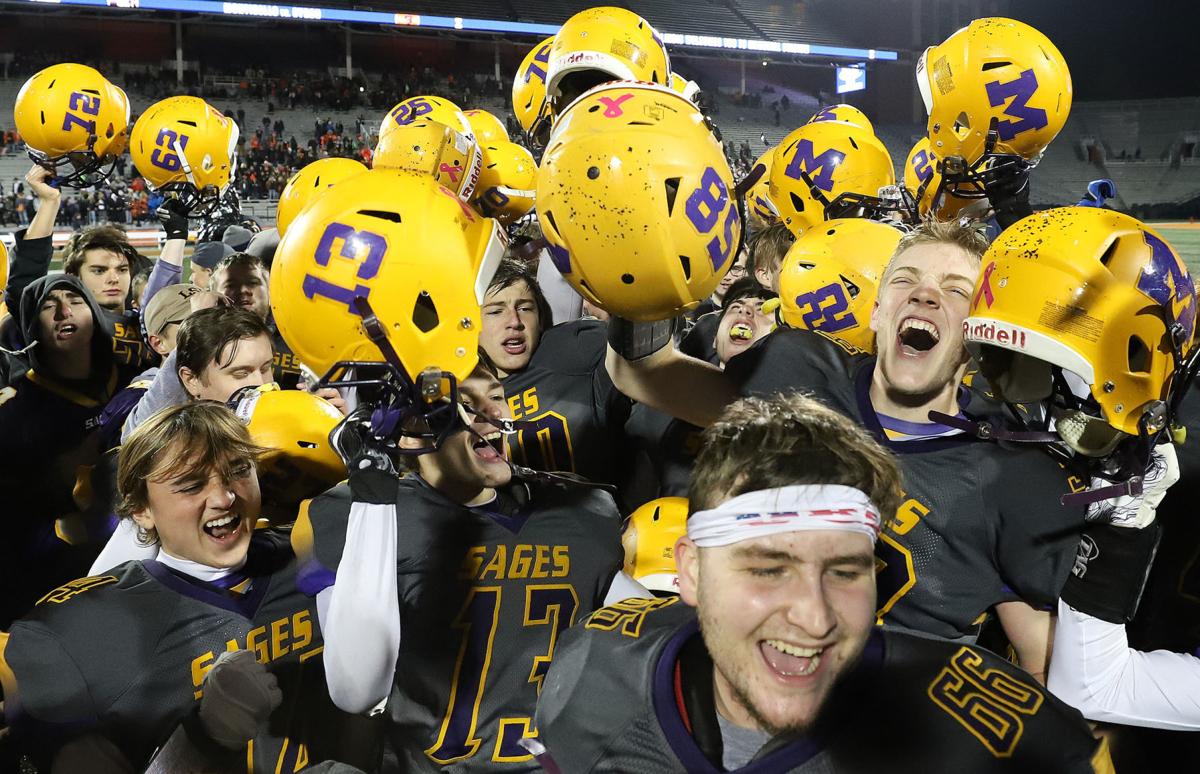 MONTICELLO — Cully Welter praises the ability that his 2018 football team had to stay composed. Very rarely did the Sages get rattled.
They didn't budge in the first quarter of the Class 3A state championship against Byron when the offense ran just three plays thanks to Byron's run-heavy attack. Or when Bryon marched down the field, only to have their first two drives stopped short of the end zone.
"They were very resilient," said Monticello coach Cully Welter. "I know a lot of people use the same words a lot of the time to describe a successful team, but that was the difference. The kids never really panicked. Adversity hit, but they always had the confidence that they were going to overcome everything and obviously they did."
"Coming into the game, we knew Byron was very big, a lot bigger than us so we had to use our speed and skill that we had throughout the season," Snyder, the team's quarterback, said. "We knew it was going to be a great game, one of the best all season, so we were looking forward to it."
After a first quarter with only three plays, the Sages stopped Byron on the Monticello 2-yard-line and thee plays later, Snyder found Bundy for a 95-yard touchdown. 
"You could just feel the momentum shift in the stadium," Bradd said. "It was crazy. It went from them cheering to every play and the our crowd was going crazy when we stopped them. I think it translated to this drive pretty well, too."
The Sages withstood a powerful rushing attack from Byron and Bundy, despite a pair of fumbles, finished with three total touchdowns and the game-clinching interception after a fumble late in the fourth quarter.
Monticello packed the stands at Memorial Stadium for the game and the Sages delivered with a state championship.
"I think there were more people there than I thought there was going to be," Graham said. "But after an hour or two all of our student tickets were sold out so you knew that a bunch of people were going to come and support us."
---
PHOTOS: Monticello wins 2018 Class 3A state championship
Contact Joey Wagner at (217) 421-6970. Follow him on Twitter: @mrwagner25
Get in the game with our Prep Sports Newsletter
Sent weekly directly to your inbox!