Through the air, Jones was 12-for-19 for 243 yards and three passing touchdowns. On the ground, he ran for 172 yards on 15 carries and added two scores as Meridian won 38-8. 
Jones has 622 all-purpose yards and nine touchdowns through two games making the Hawks another dangerous team in an already stacked Central Illinois Conference. 
"We did better in our aerial attack. (Kincaid) did a good job of taking away some of our run stuff but they still couldn't account for Jacob Jones," Meridian coach Micah Sheppard said. "His go-to guy was Lucas Clapp last night with 145 yards and had a touchdown."
Clapp, a sophomore, has shown great improvement over the offseason. 
"Lucas started for us about halfway through last season and he has really come on this year," Sheppard said. "He was a little undersized last year but has really filled out and he's a lot stronger. He's got great hands and always finds a way to get open."
While the offense is grabbing the headlines, Sheppard is excited about this defense which has allowed just two touchdowns this season. 
"The thing that really stood out to me was our defense. We were really aggressive and matched up well to (Kincaid)," he said. "We slowed them down and took them out of what they wanted to do. It was overall everyone stepping up. We had a lot of gang tackling and we had some nice open field tackling by our secondary."
Mount Zion is dangerous on the ground and the air
MOUNT ZION -- Before the season started, Mount Zion coach Patrick Etherton knew his team's first two games against Highland and Dunlap would tell him everything he needed to know about his squad. Both games were on the road against tough opponents and would expose any holes in the Braves' game. 
But two weeks in, the Braves are sitting 2-0 and have shown their prowess on the ground and through the air. Quarterback Ashton Summers threw for 299 yards in Week 1 and receiver Christian Keyhea's 202 yards and two touchdowns announced him as a big play weapon. Dunlap tried to tamp down Mount Zion's air attack on Friday and so the Braves turned to running backs Sage Davis (141 yards rushing, three touchdowns) and Jacob May (120 yards rushing) to carry the offensive load. 
"We had a good summer and they clicked offensively in throwing the ball and Highland defensively was playing a little bit tighter and Christian was able to run by their kid," Etherton said. "That's what they gave us last week and we took advantage and this week we got some looks that let us run the football and it is nice to be balanced and do both."
You have free articles remaining.
Mount Zion also showed maturity Week 2 as Dunlap took a 21-17 lead in the third quarter. The Braves responded with a go-ahead score in the fourth quarter and their defense held the Eagles scoreless the remainder of the game. 
"We've spent about 12 hours on the bus in the last two weeks and we have some serious road miles in and when you have a veteran group like we have you can go on the road and get wins," Etherton said. "The kids are focused and hopefully it prepares us for later in the season."
Taylorville keeps rolling
Taylorville (2-0) is picking up right where the Tornadoes left off last season, despite a completely different offensive look. Last year was pass heavy and this season it will be the running game that leads the way as was evident in Taylorville's victory over Mahomet-Seymour 36-24 on Friday. 
"We are not built this year to go vertical every play like we were last year so we are going to line them up and grind it out and take our shots when we can but we are going to rely on our run game this year," Taylorville coach Jeb Odam said. "Our offensive line played great last night and we were able to finish in the red zone."
Three Tornadoes ran in touchdowns -- Austin Herkert (121 yards rushing), Caden Mileham (63 yards rushing) and Ethan Mileham (20 yards rushing). Quarterback Caden Mileham (10-for-18 and 138 yards passing) also added a touchdown to Tyler Heimsness (81 yards receiving).
As the season progresses, Odam sees his offense becoming more dynamic. 
"We are getting there and we are going to get better as the season goes on," he said. "Everyone knows how many new faces we have this year and they are playing well together. We are going to keep hammering and we will be super physical and I hope it leads to more victories."
PHOTOS: Check out photos from Week 2
1 Cola Wars 60 09.07.19.JPG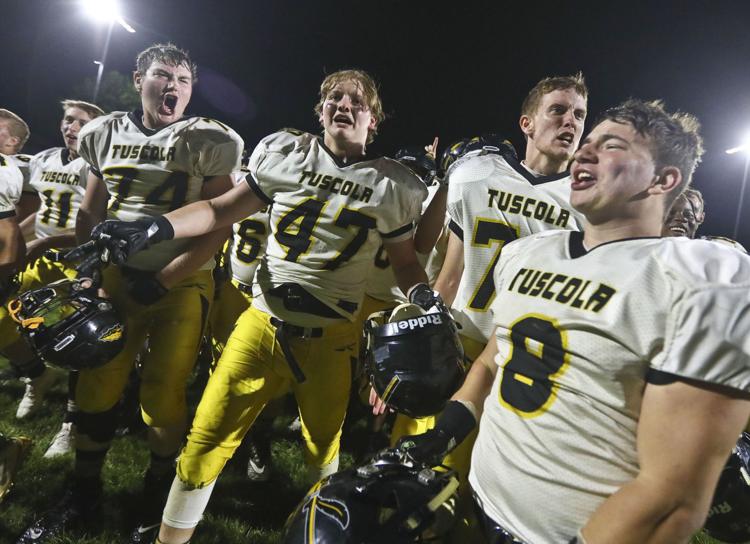 Cola Wars 1 09.07.19.JPG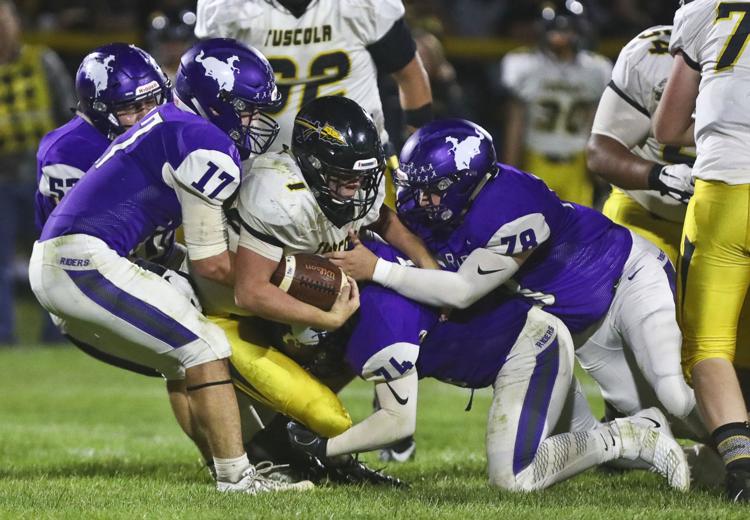 Cola Wars 2 09.07.19.JPG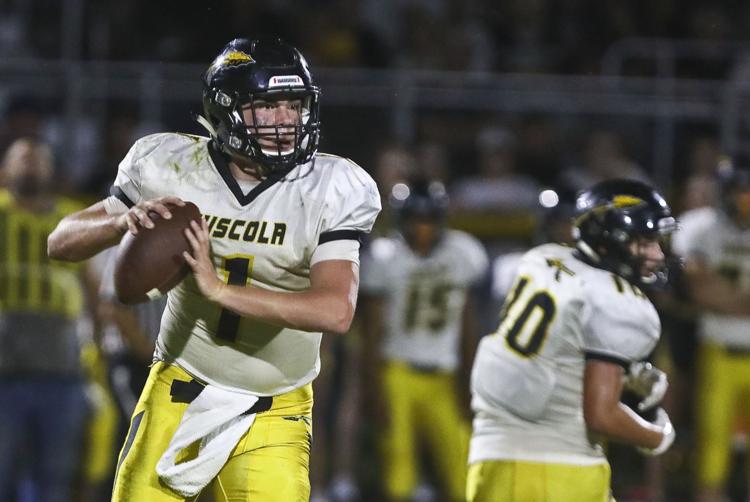 Cola Wars 3 09.07.19.JPG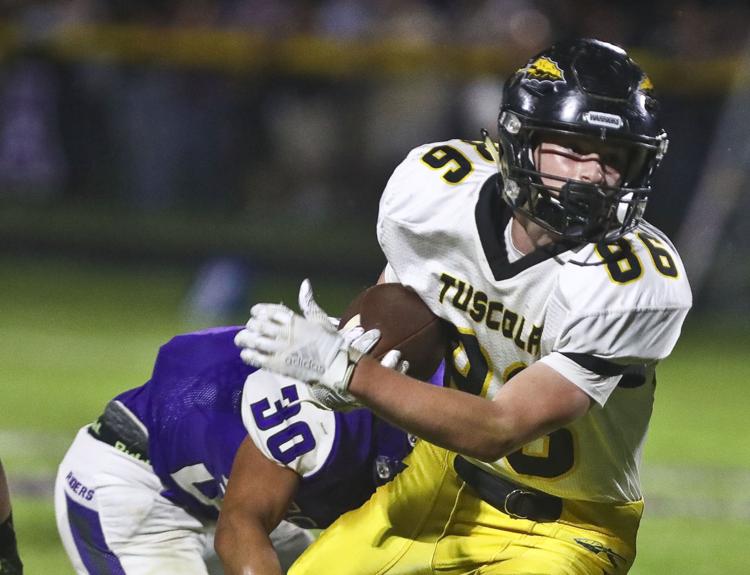 Cola Wars 4 09.07.19.JPG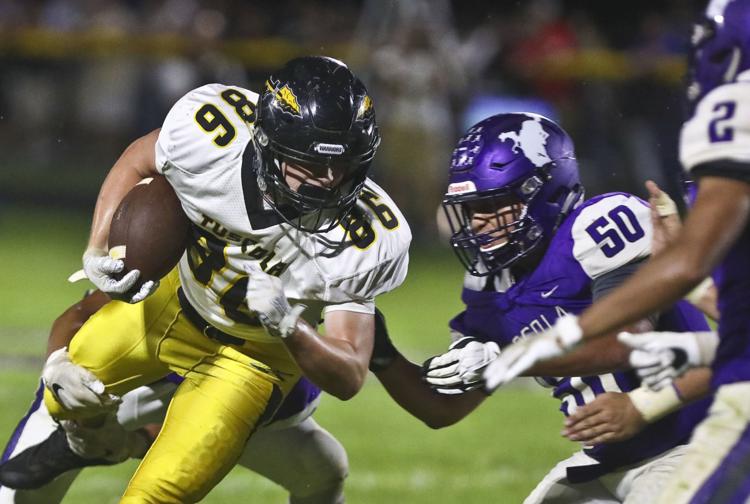 Cola Wars 5 09.07.19.JPG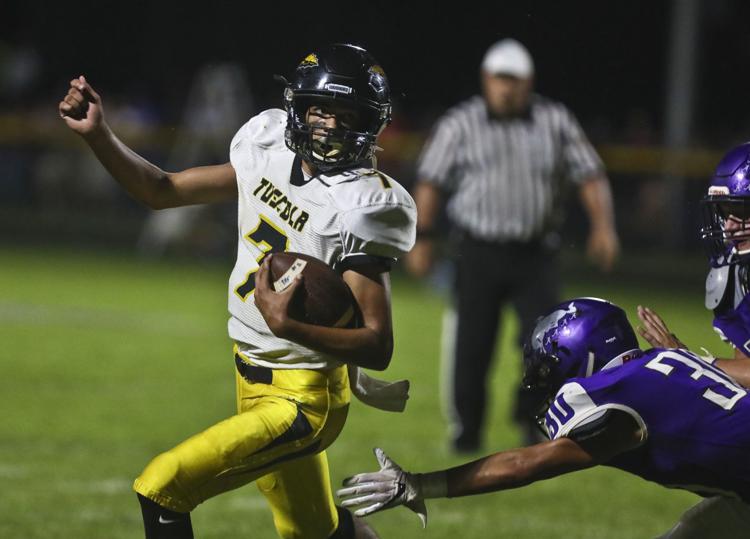 Cola Wars 6 09.07.19.JPG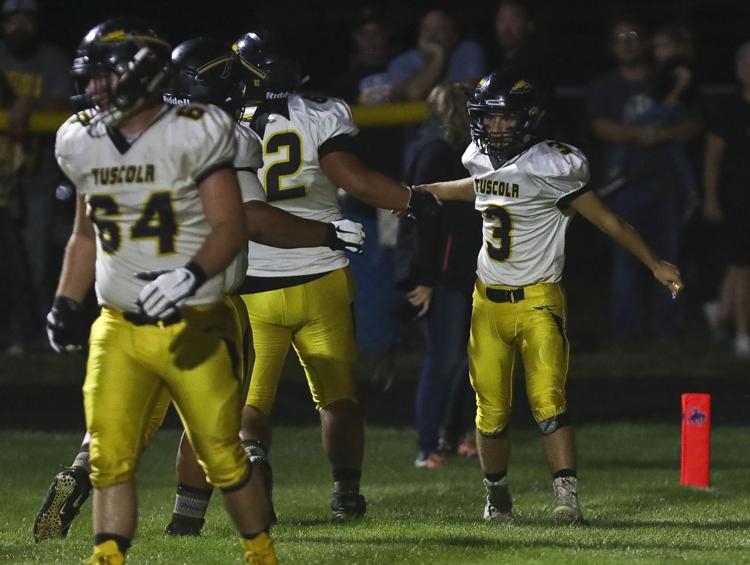 Cola Wars 7 09.07.19.JPG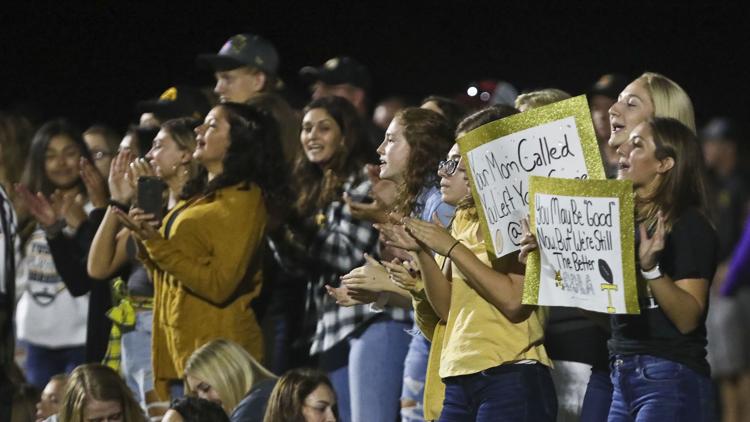 Cola Wars 8 09.07.19.JPG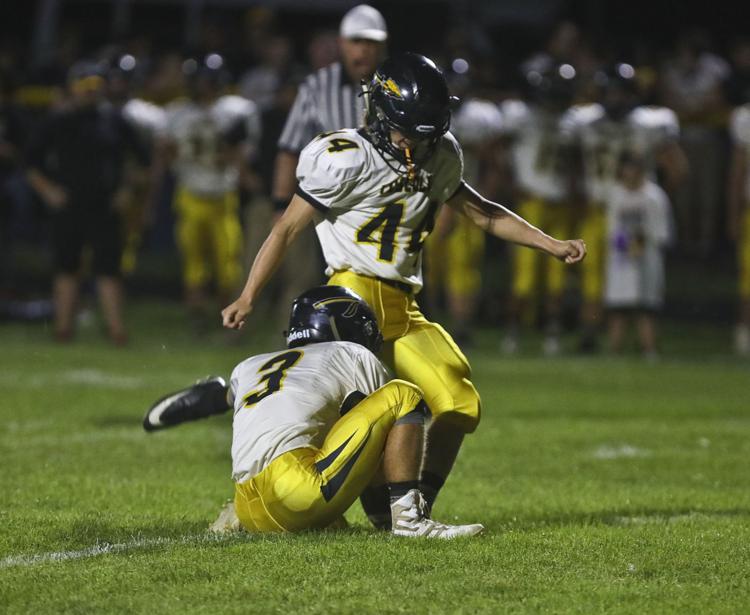 Cola Wars 9 09.07.19.JPG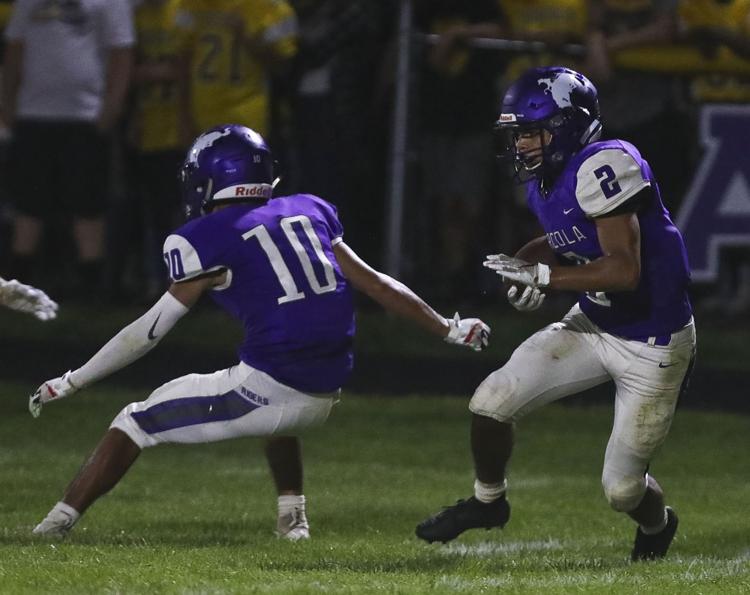 Cola Wars 10 09.07.19.JPG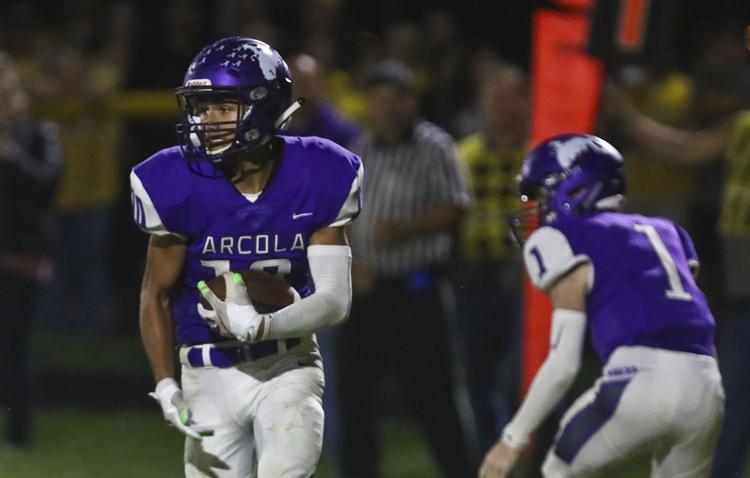 Cola Wars 11 09.07.19.JPG
Cola Wars 12 09.07.19.JPG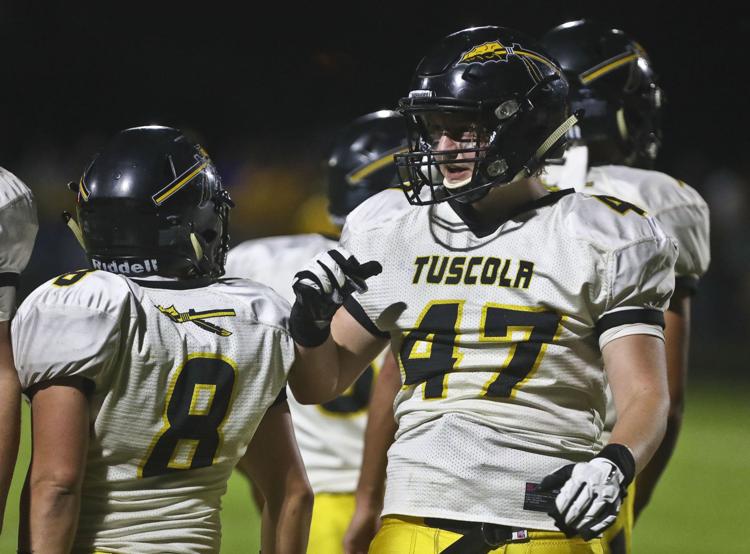 Cola Wars 13 09.07.19.JPG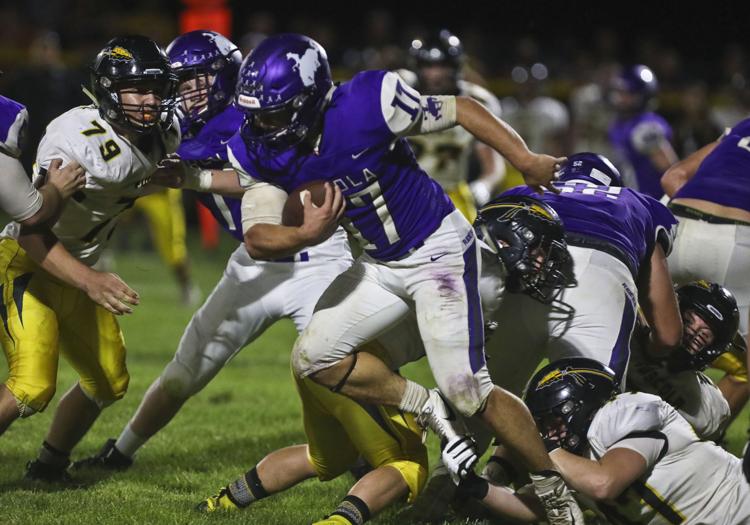 Cola Wars 14 09.07.19.JPG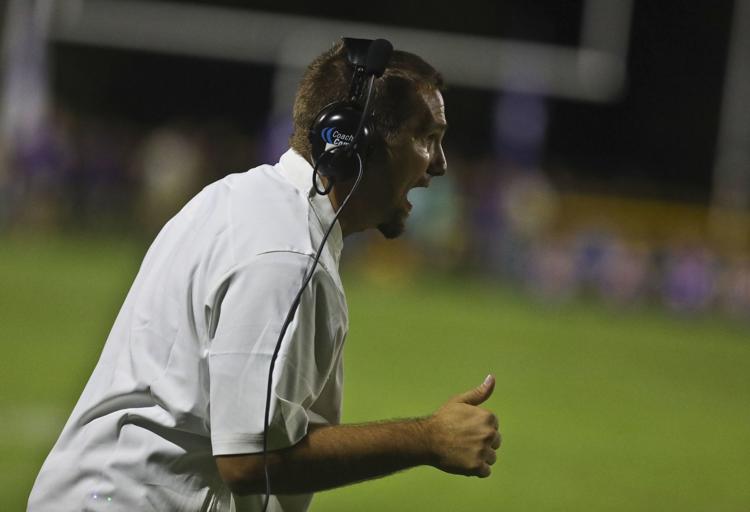 Cola Wars 15 09.07.19.JPG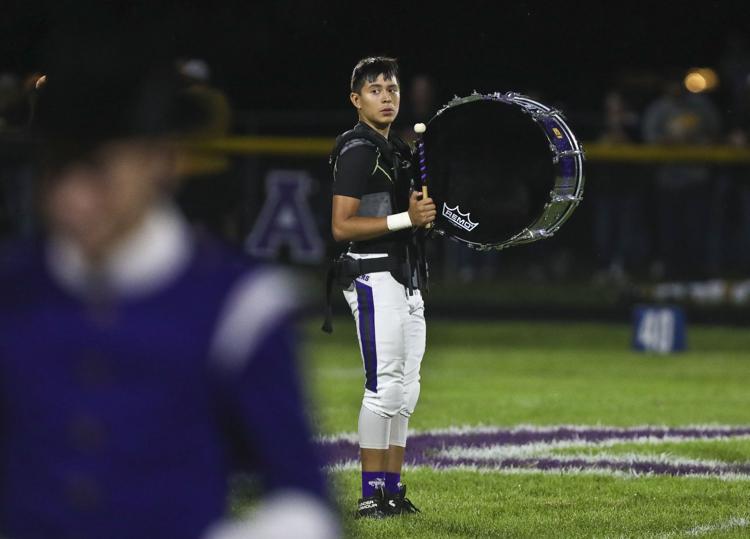 Cola Wars 16 09.07.19.JPG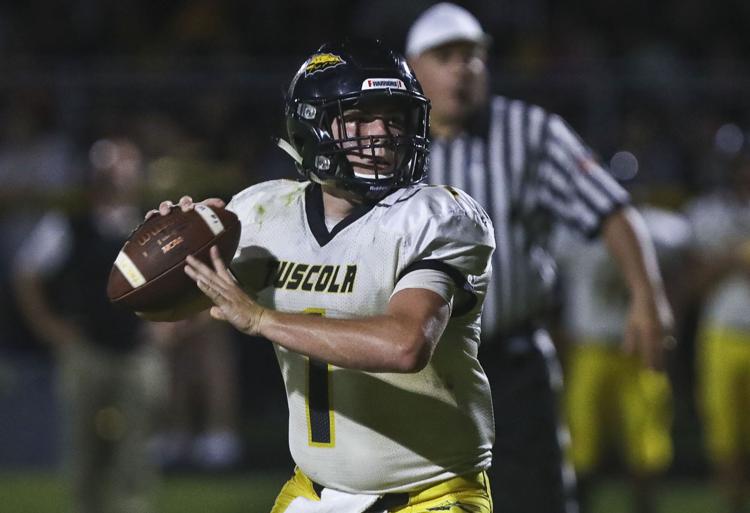 Cola Wars 17 09.07.19.JPG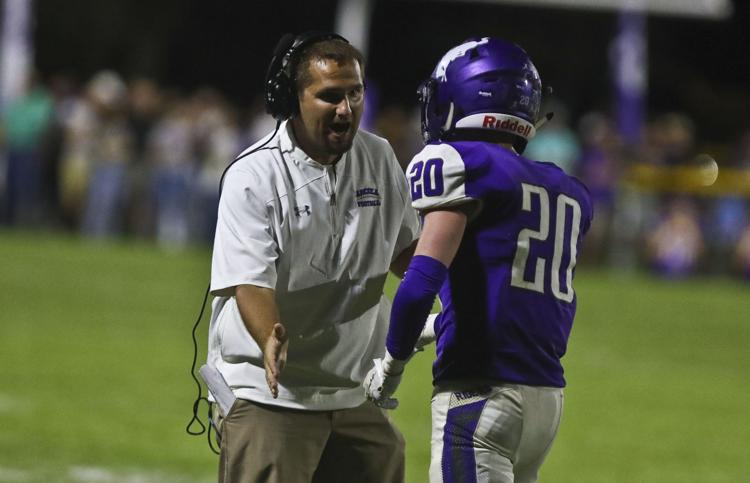 Cola Wars 18 09.07.19.JPG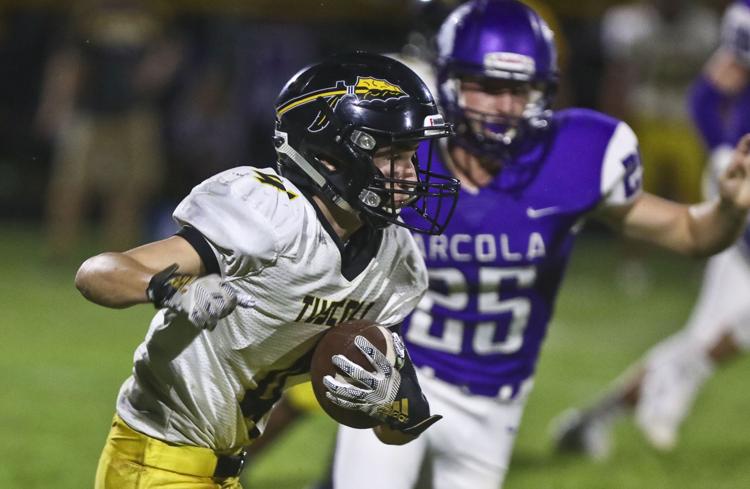 Cola Wars 19 09.07.19.JPG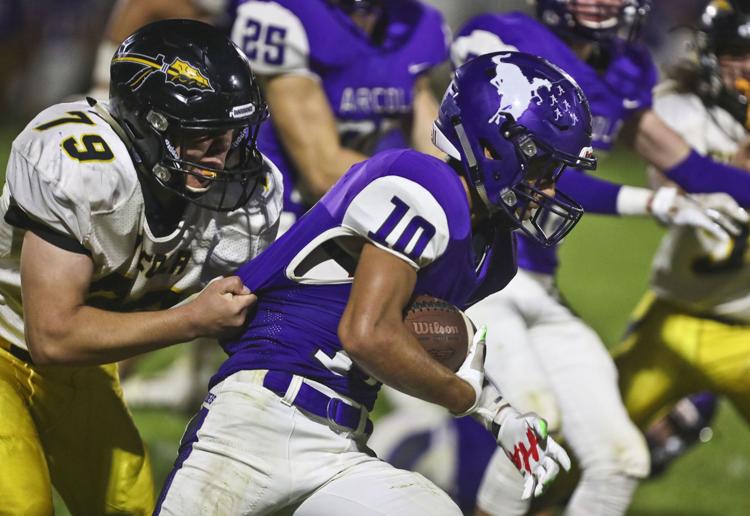 Cola Wars 20 09.07.19.JPG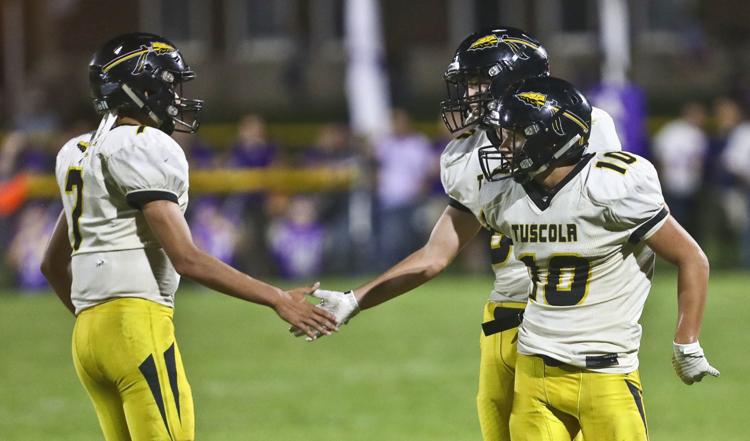 Cola Wars 21 09.07.19.JPG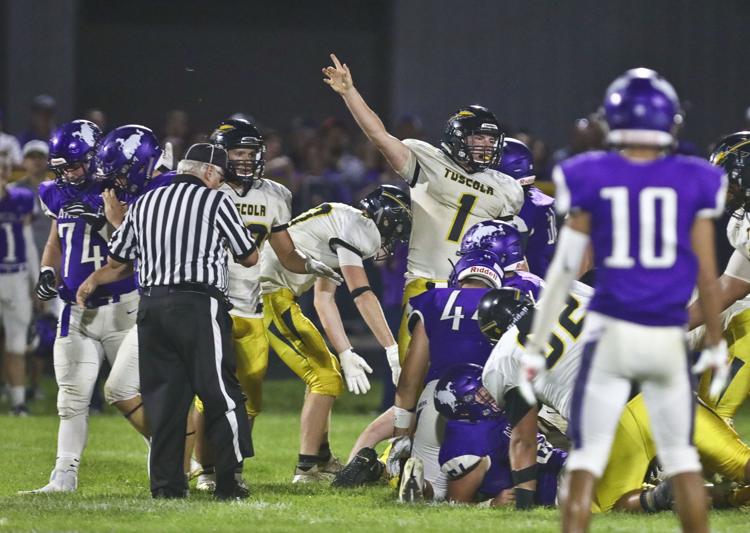 Cola Wars 22 09.07.19.JPG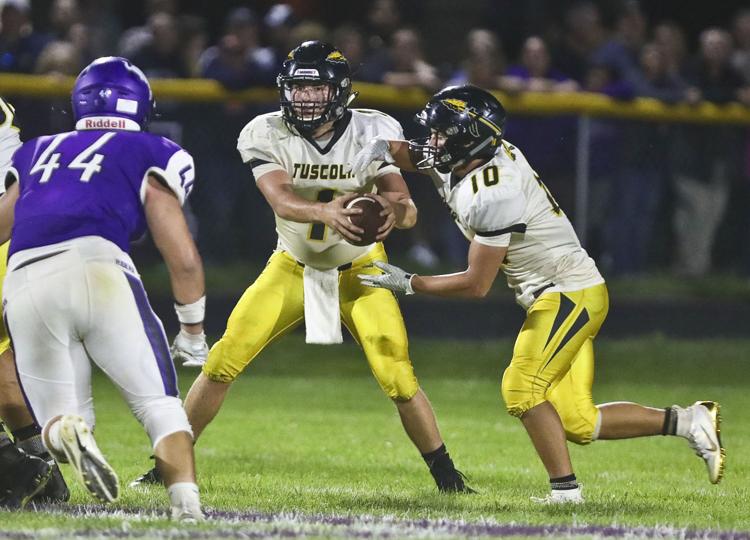 Cola Wars 23 09.07.19.JPG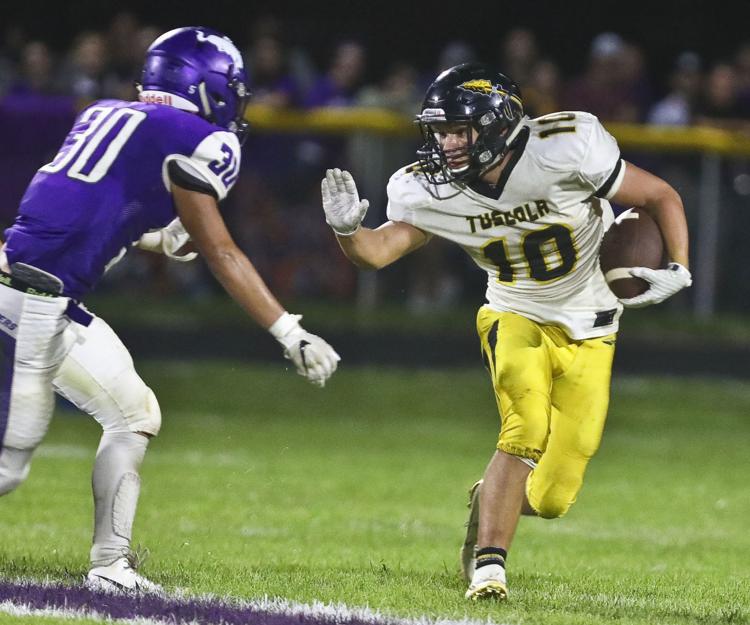 Cola Wars 24 09.07.19.JPG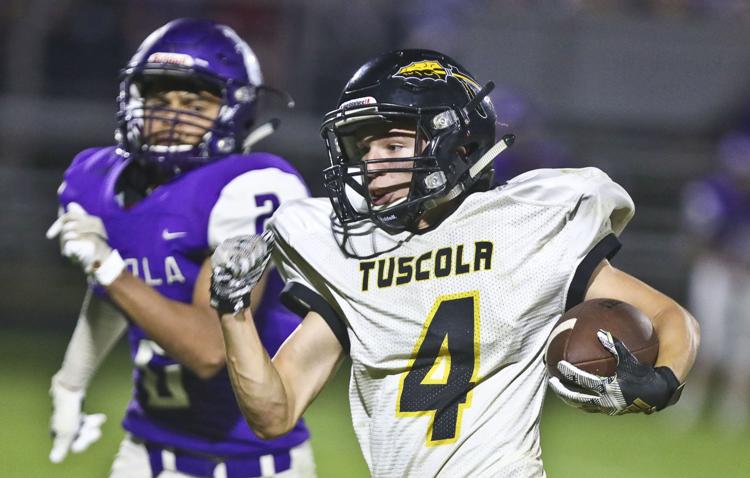 Cola Wars 25 09.07.19.JPG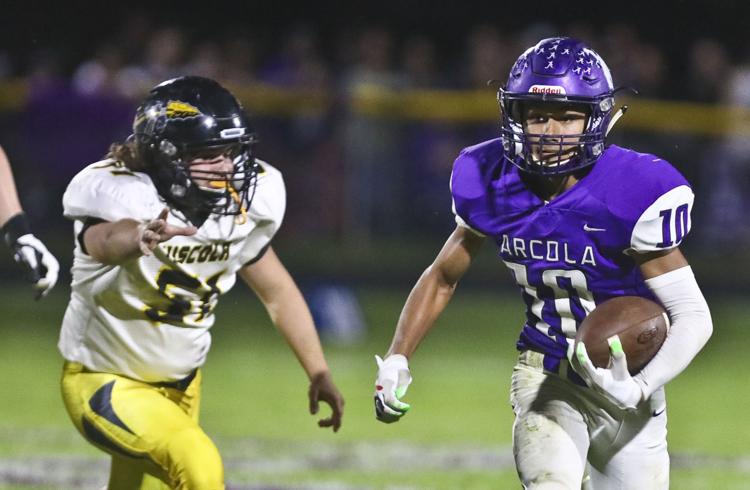 Cola Wars 26 09.07.19.JPG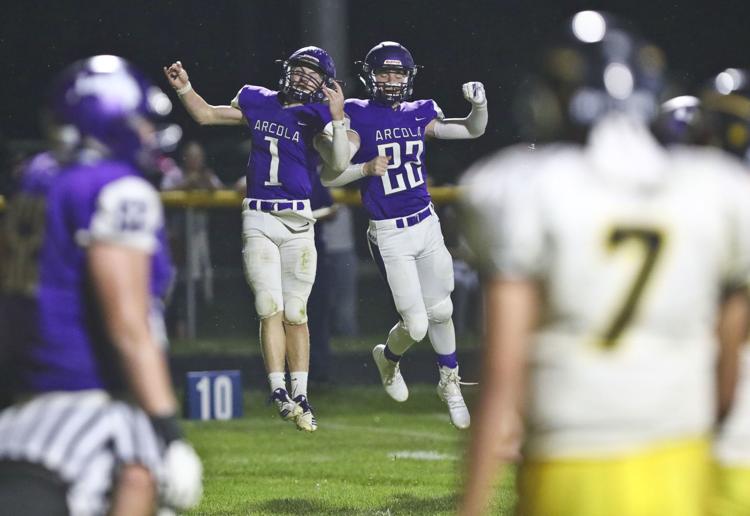 Cola Wars 27 09.07.19.JPG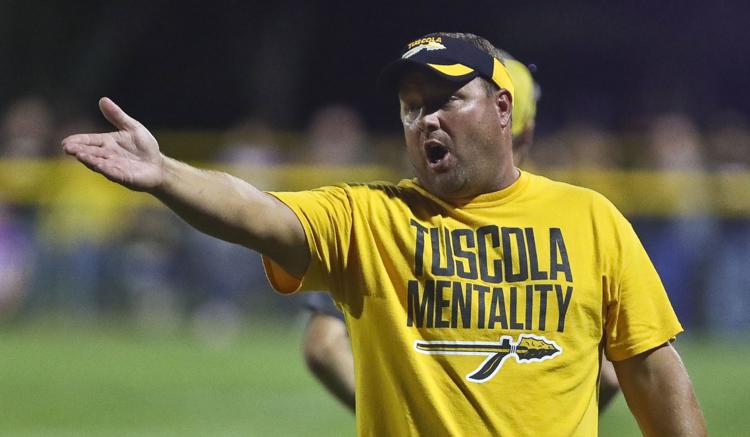 Cola Wars 28 09.07.19.JPG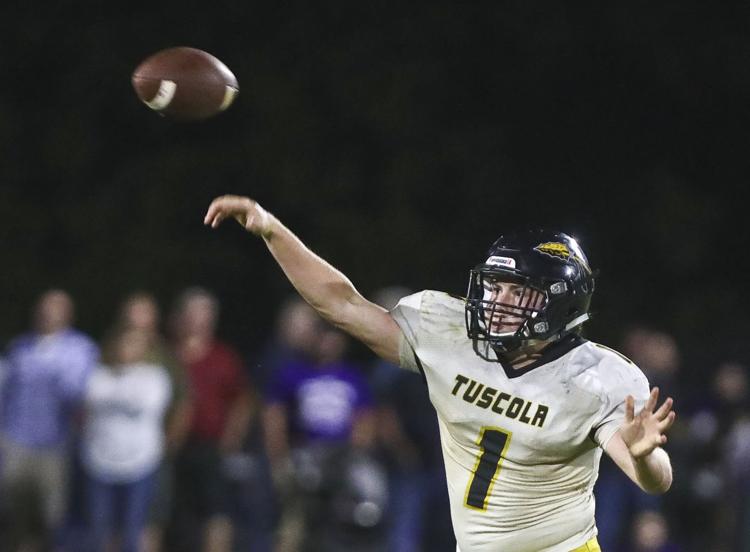 Cola Wars 29 09.07.19.JPG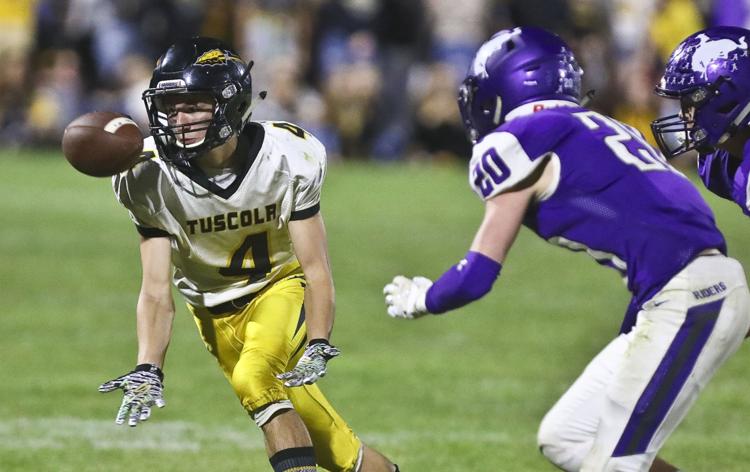 Cola Wars 30 09.07.19.JPG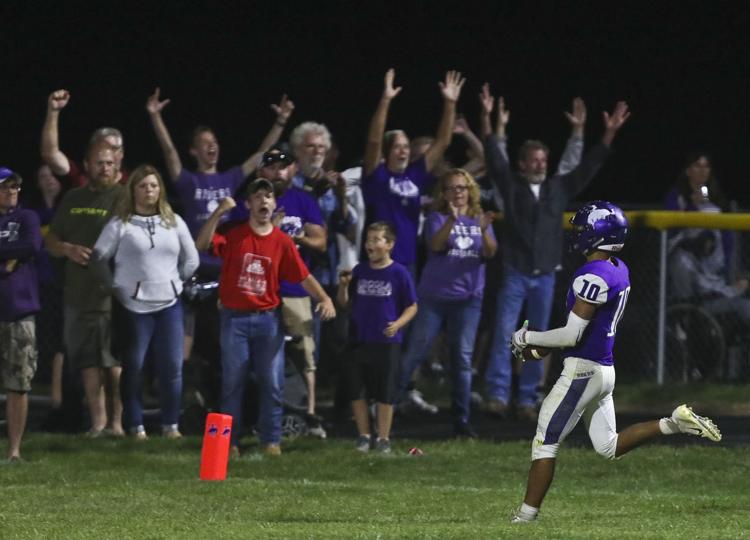 Cola Wars 31 09.07.19.JPG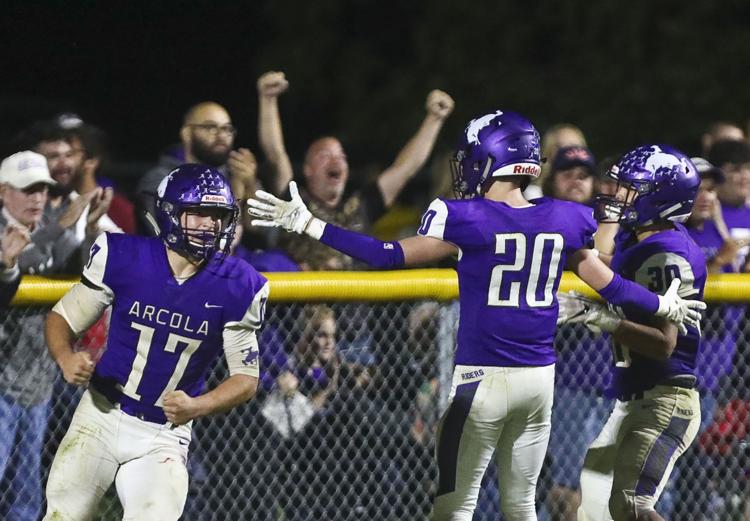 Cola Wars 32 09.07.19.JPG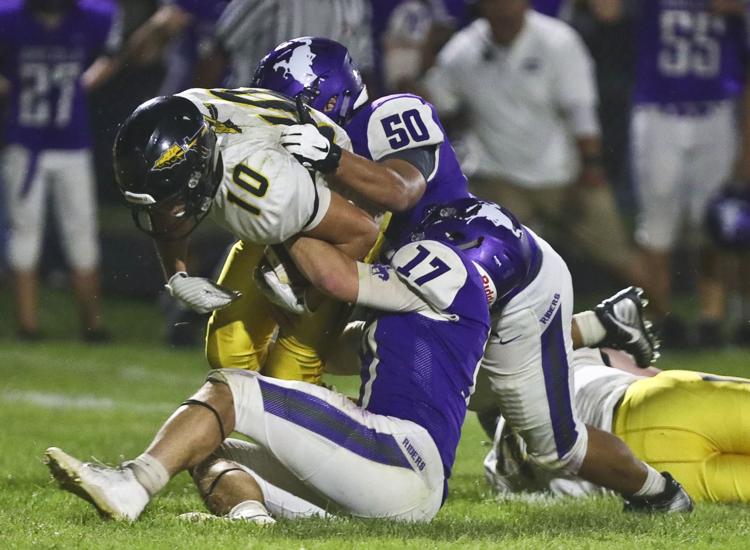 Cola Wars 33 09.07.19.JPG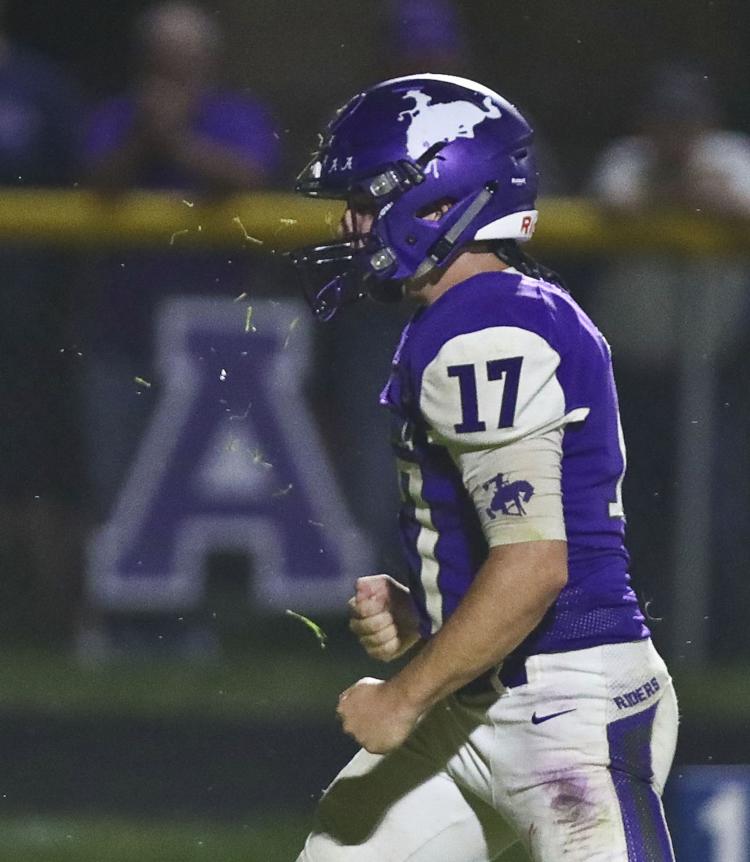 Cola Wars 34 09.07.19.JPG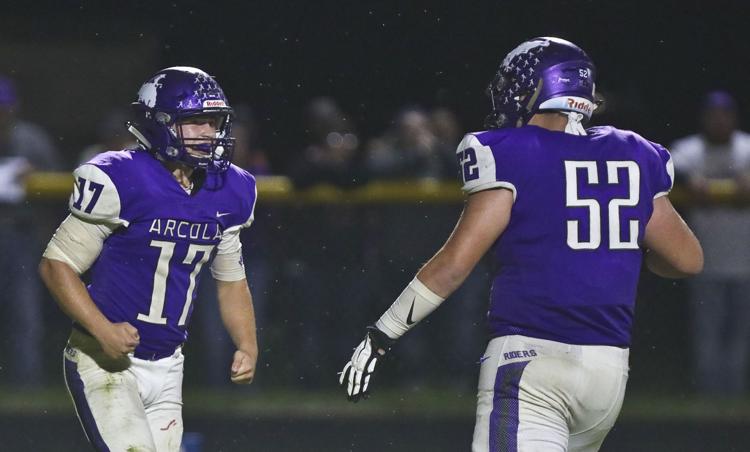 Cola Wars 35 09.07.19.JPG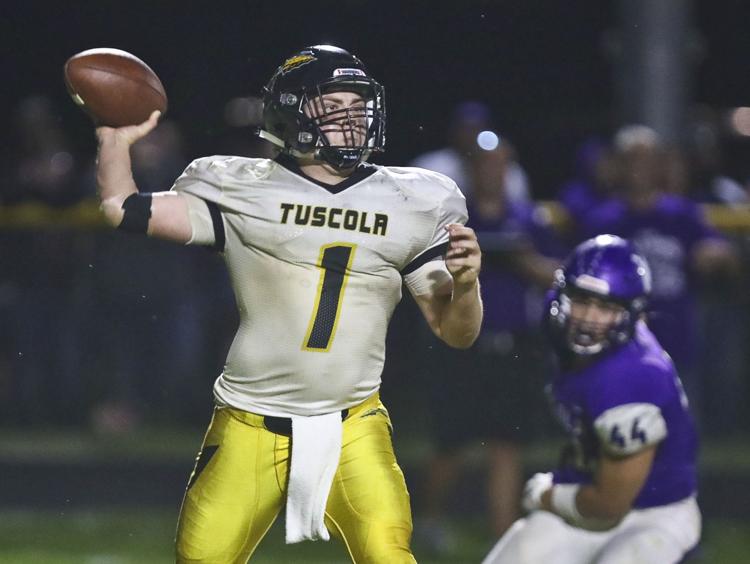 Cola Wars 36 09.07.19.JPG
Cola Wars 37 09.07.19.JPG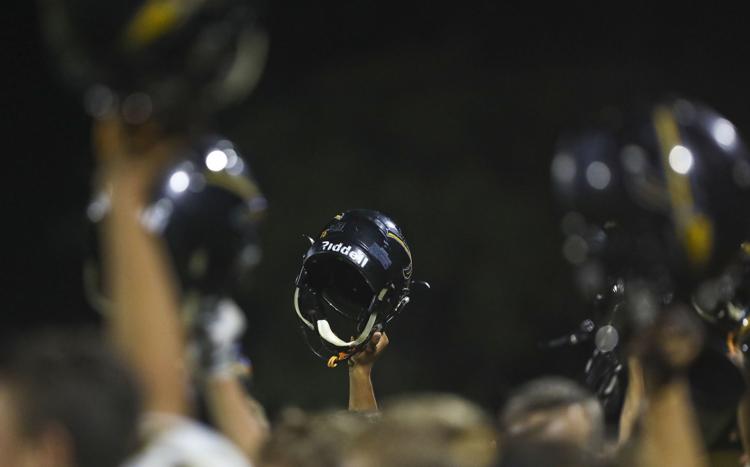 Cola Wars 38 09.07.19.JPG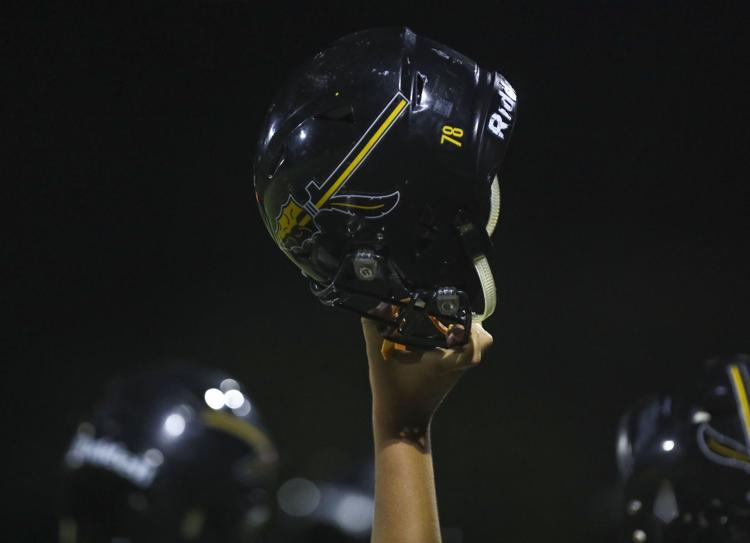 Cola Wars 39 09.07.19.JPG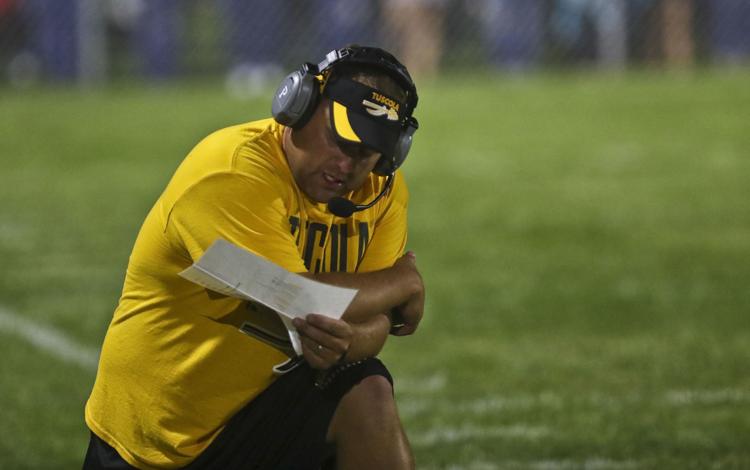 Cola Wars 40 09.07.19.JPG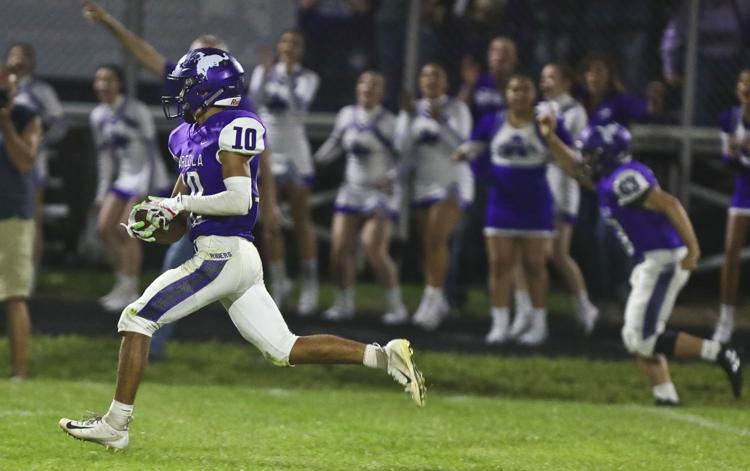 Cola Wars 41 09.07.19.JPG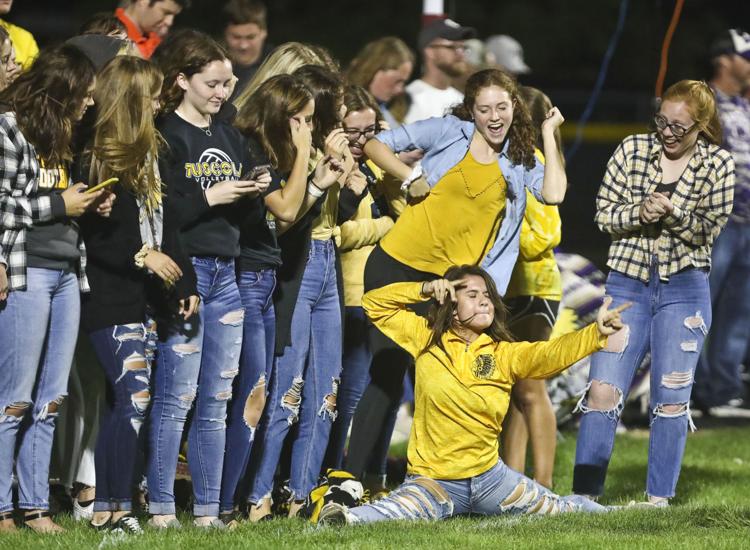 Cola Wars 42 09.07.19.JPG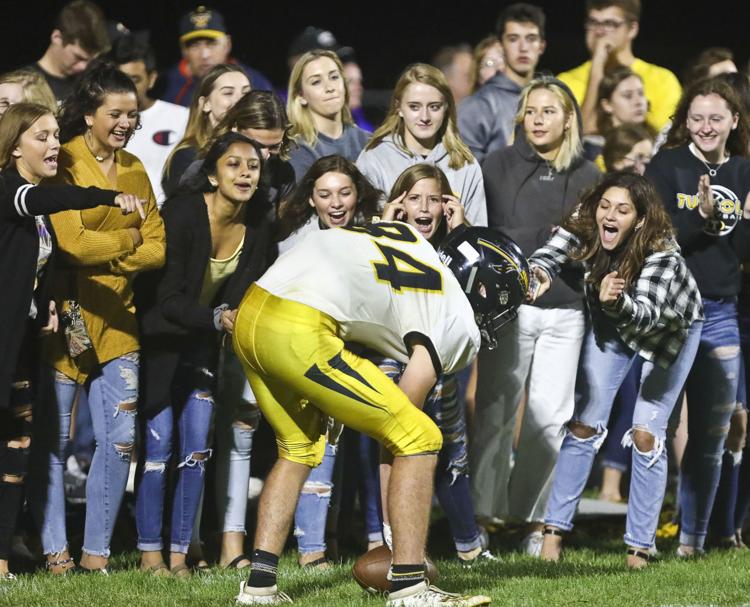 Cola Wars 43 09.07.19.JPG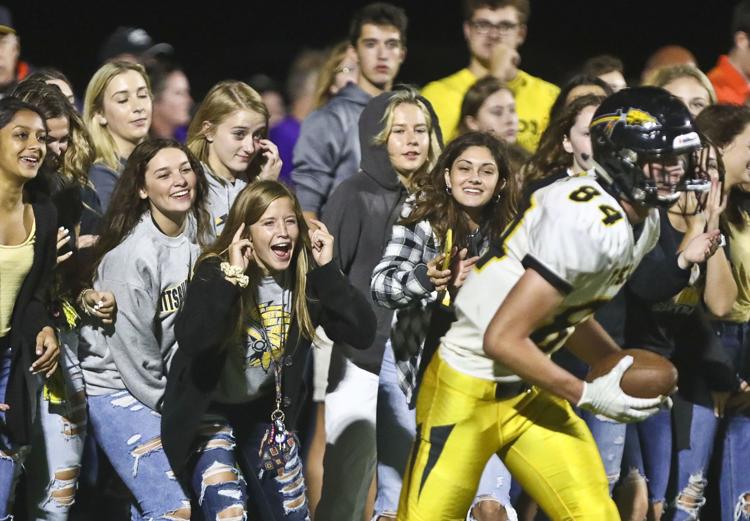 Cola Wars 44 09.07.19.JPG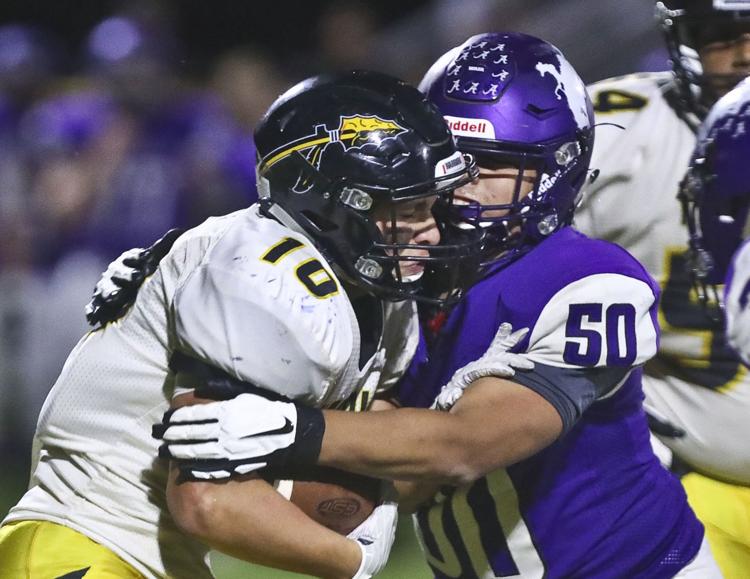 Cola Wars 45 09.07.19.JPG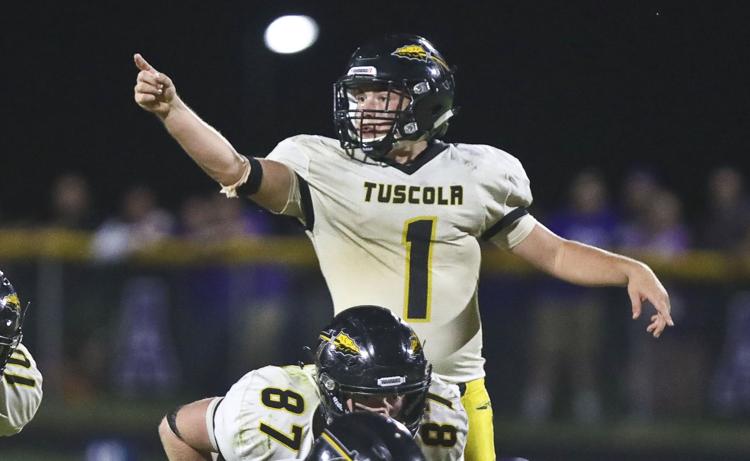 Cola Wars 46 09.07.19.JPG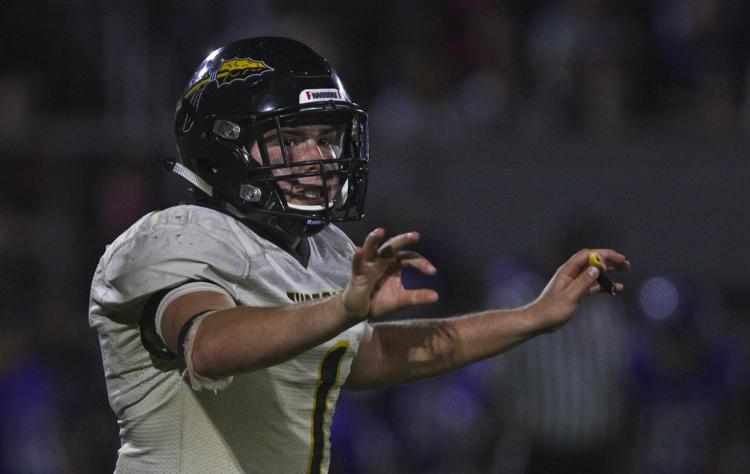 Cola Wars 47 09.07.19.JPG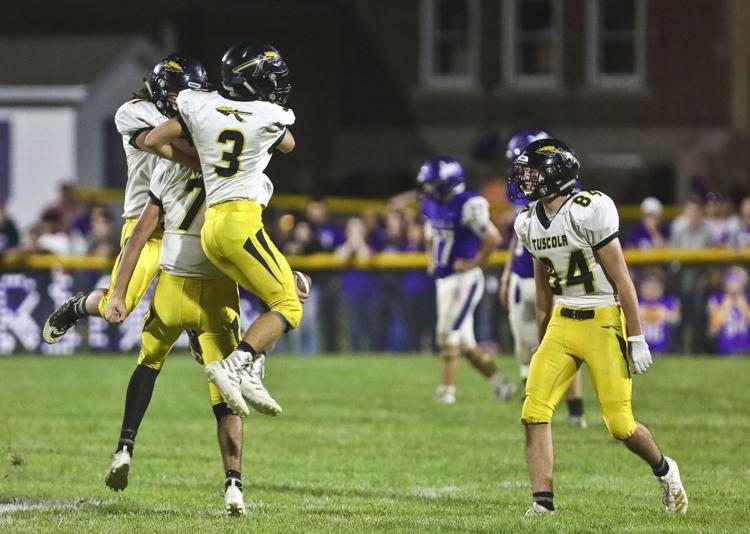 Cola Wars 48 09.07.19.JPG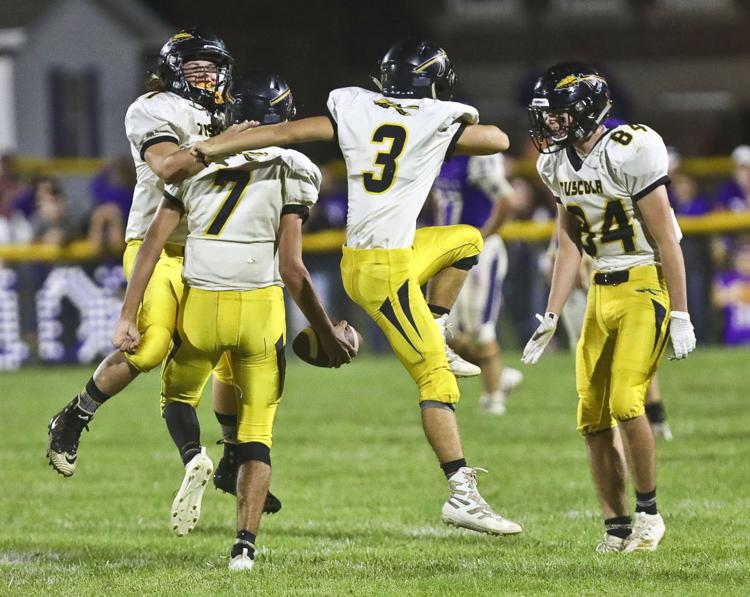 Cola Wars 49 09.07.19.JPG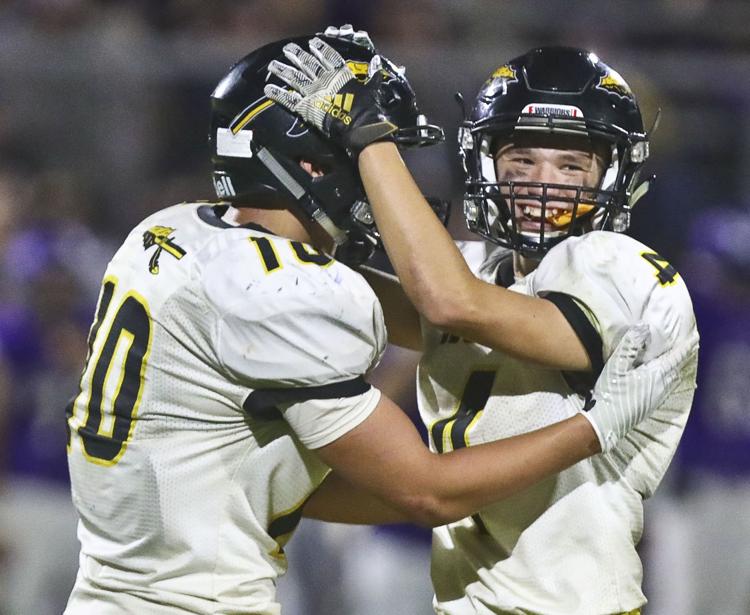 Cola Wars 50 09.07.19.JPG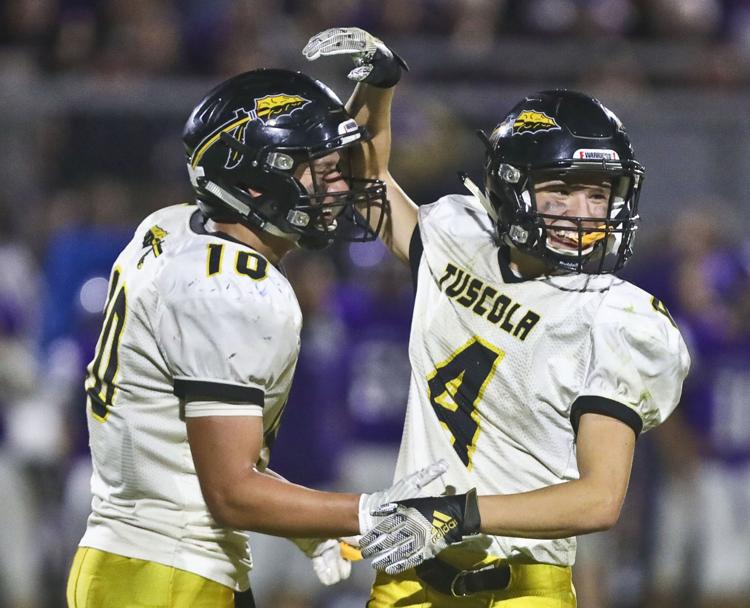 Cola Wars 51 09.07.19.JPG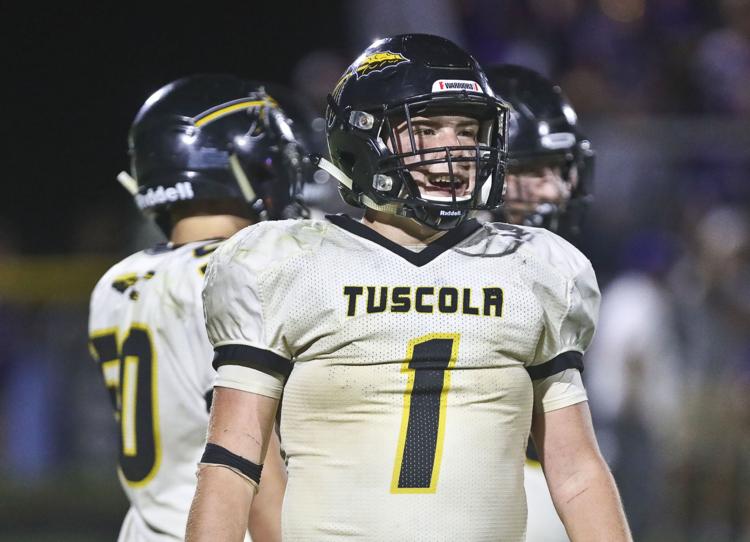 Cola Wars 52 09.07.19.JPG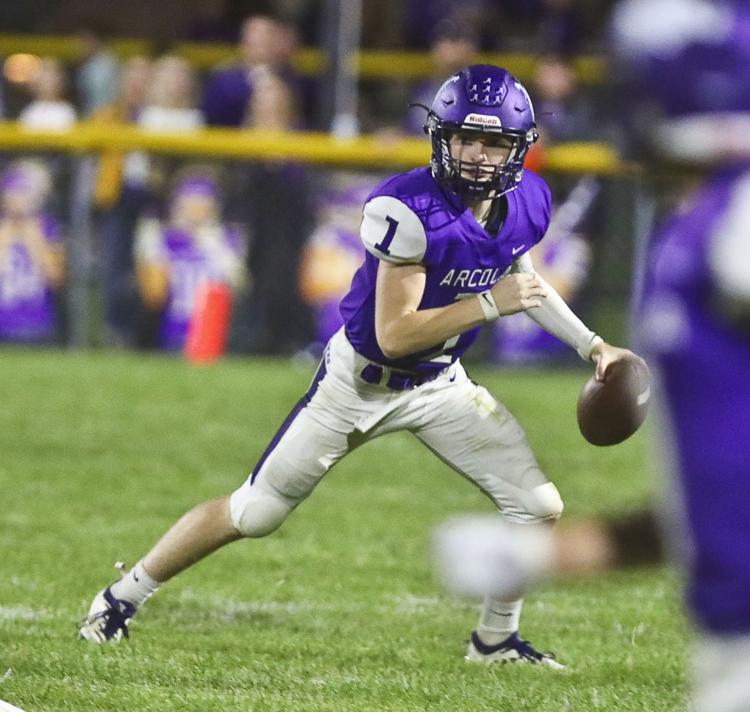 Cola Wars 53 09.07.19.JPG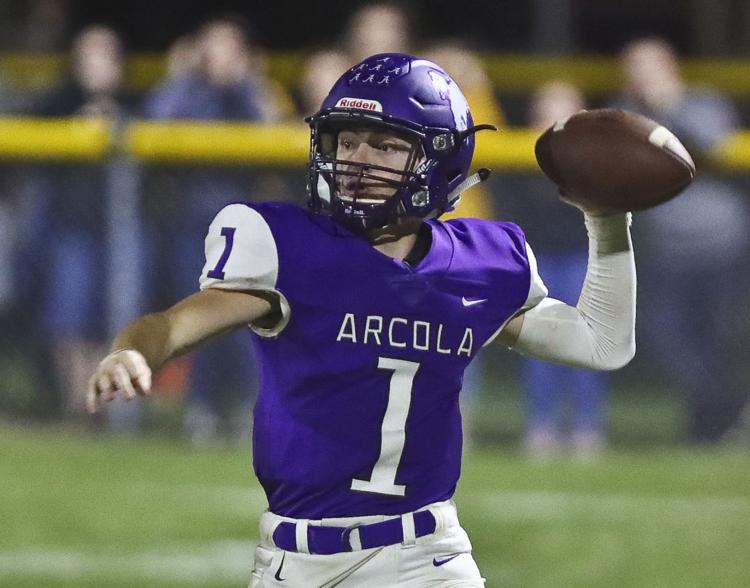 Cola Wars 54 09.07.19.JPG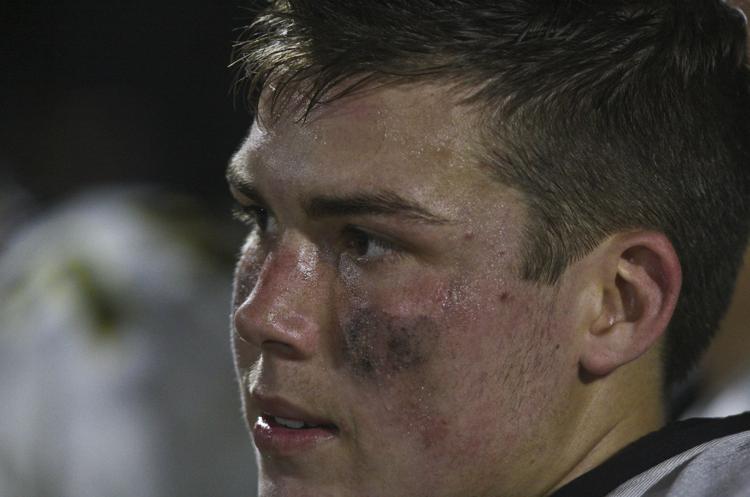 Cola Wars 55 09.07.19.JPG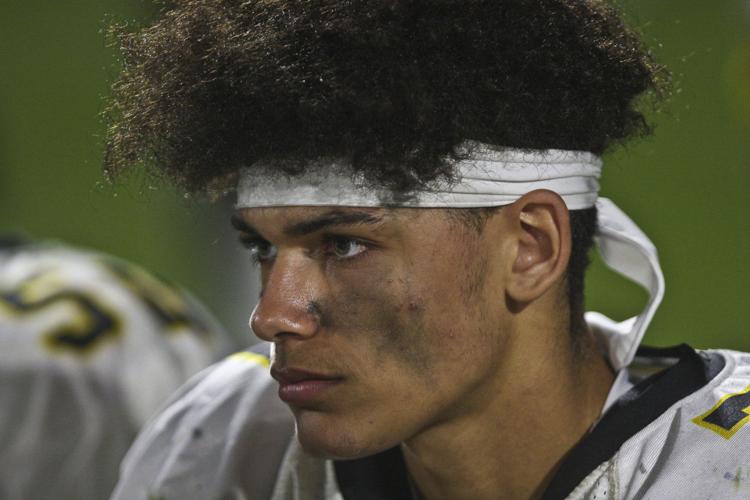 Cola Wars 56 09.07.19.JPG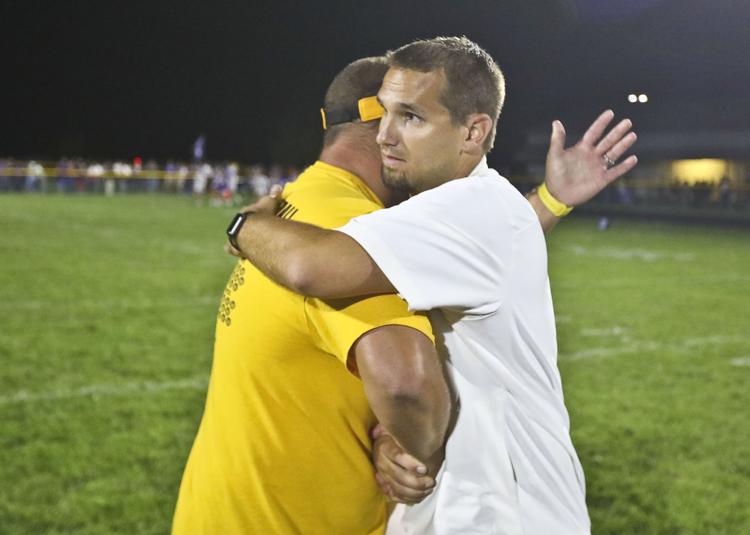 Cola Wars 57 09.07.19.JPG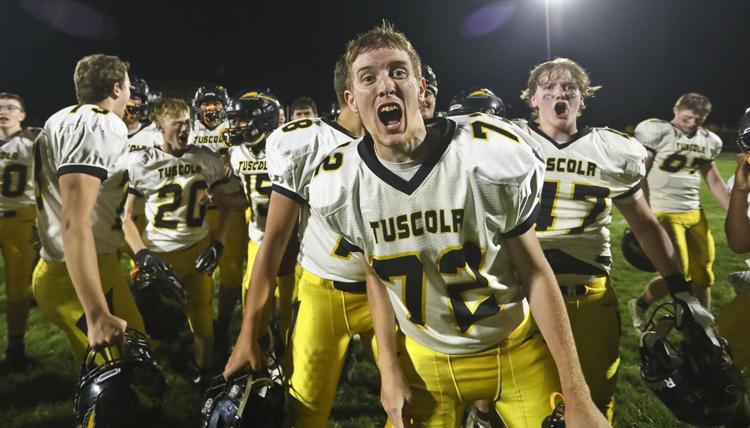 Cola Wars 58 09.07.19.JPG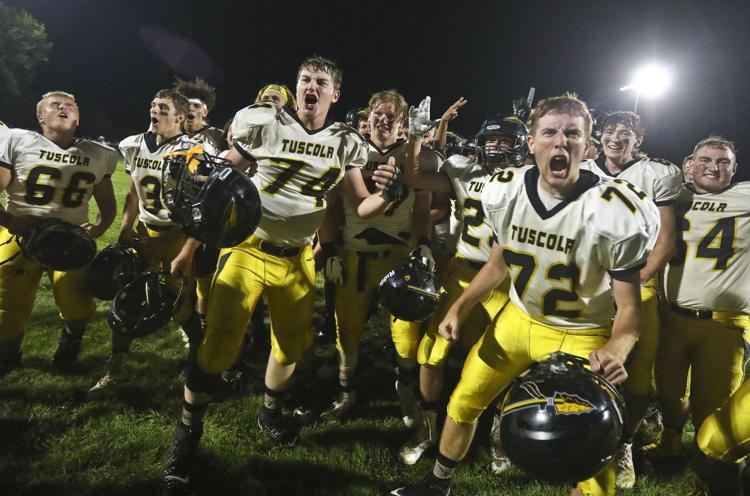 Cola Wars 59 09.07.19.JPG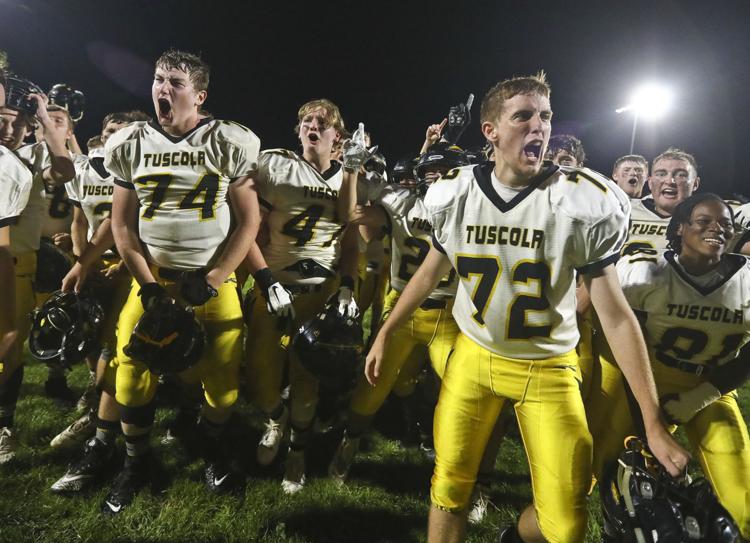 Cola Wars 61 09.07.19.JPG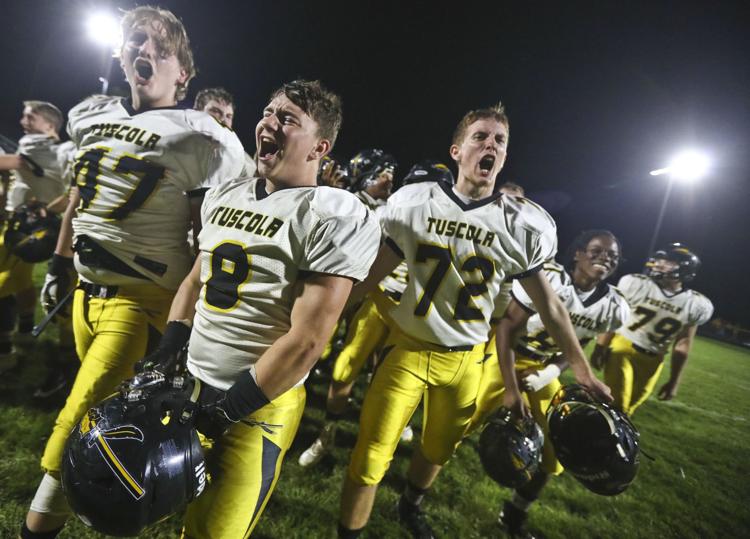 Cola Wars 62 09.07.19.JPG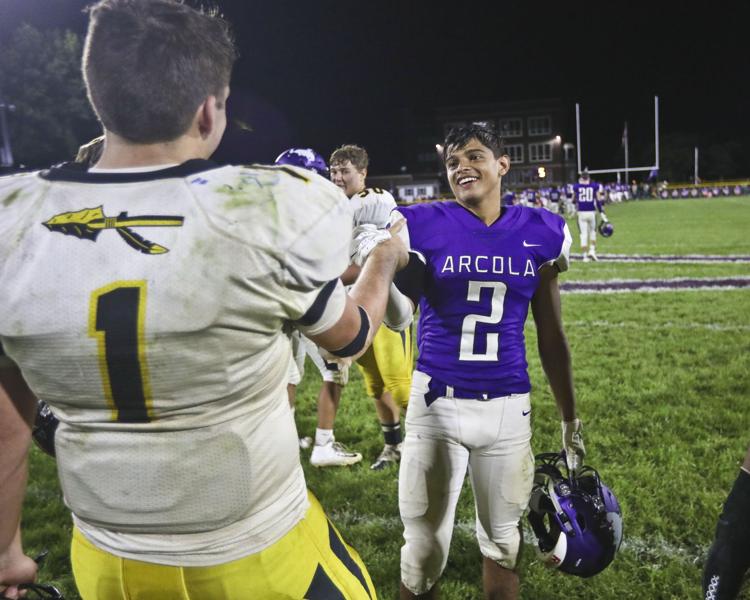 Cola Wars 63 09.07.19.JPG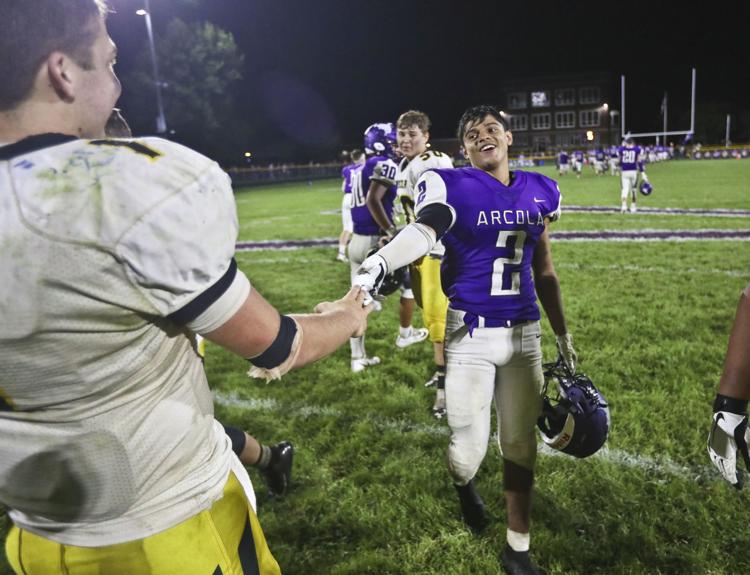 Cola Wars 64 09.07.19.JPG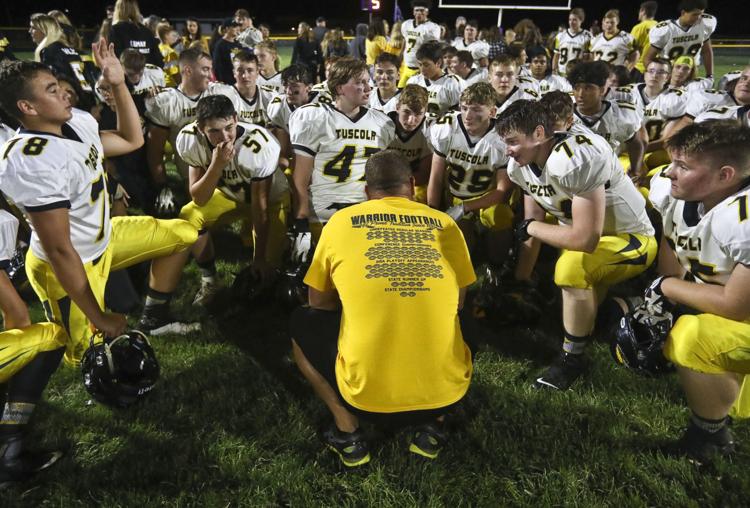 1 Coles County Clash 4 09.07.19.JPG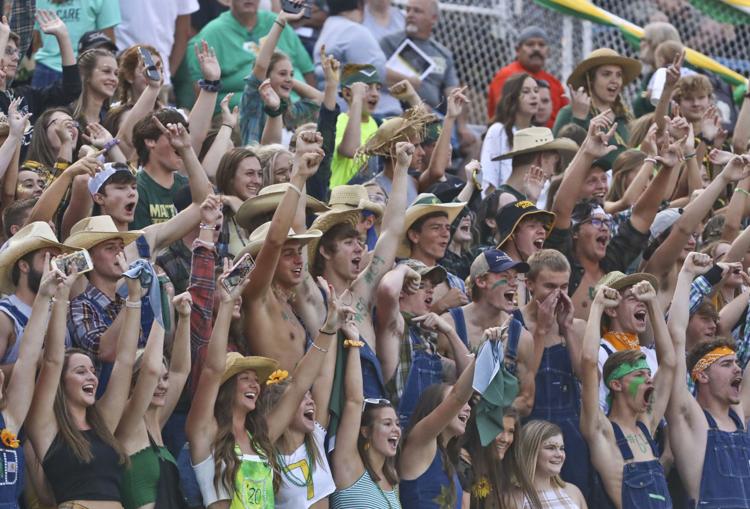 Coles County Clash 1 09.07.19.JPG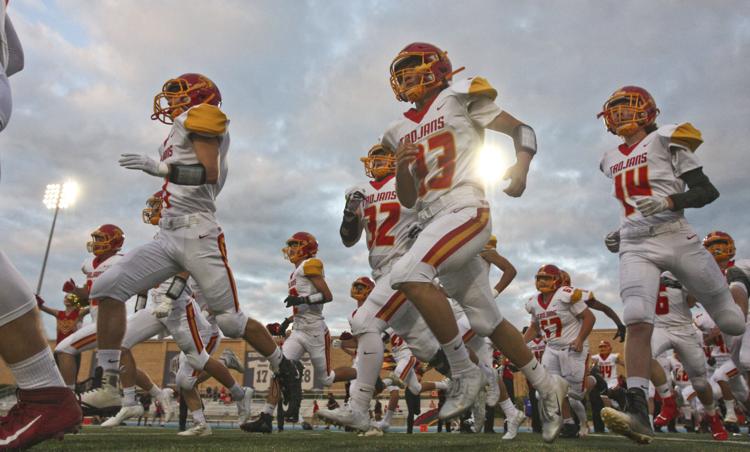 Coles County Clash 2 09.07.19.JPG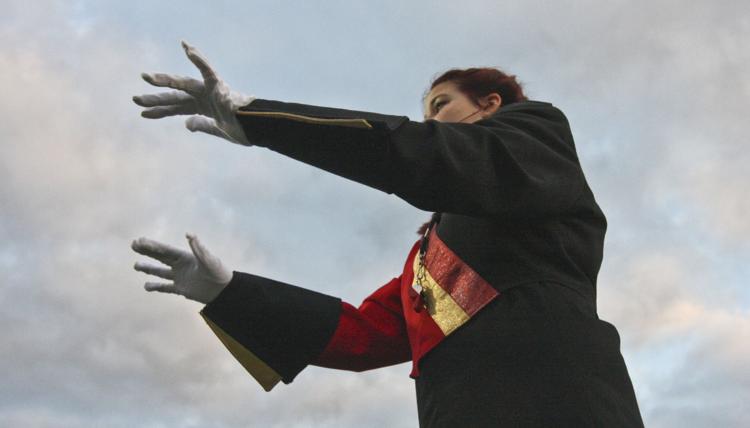 Coles County Clash 3 09.07.19.JPG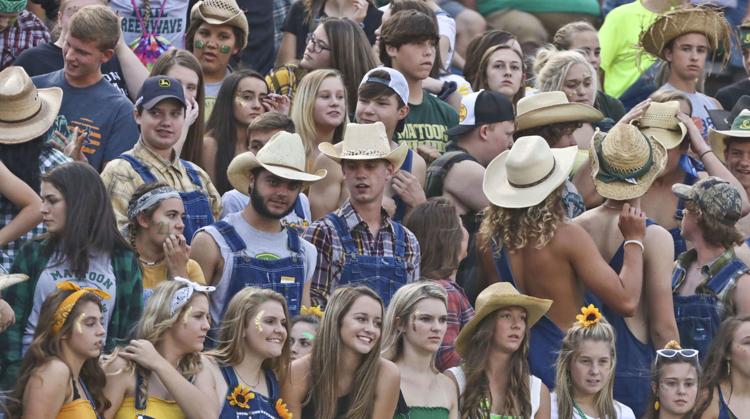 Coles County Clash 5 09.07.19.JPG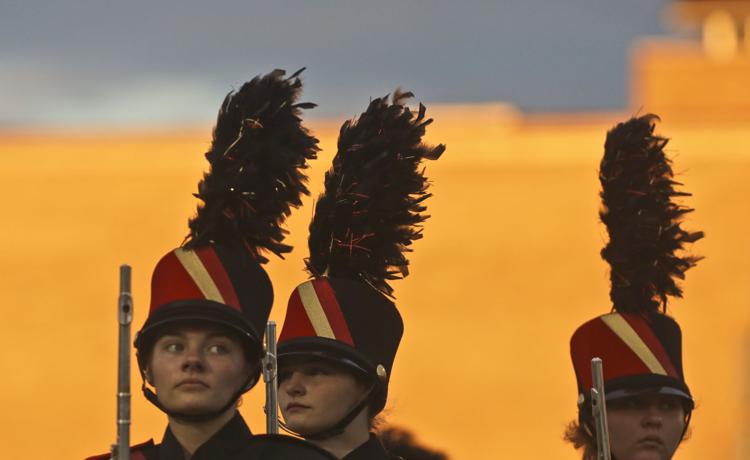 Coles County Clash 6 09.07.19.JPG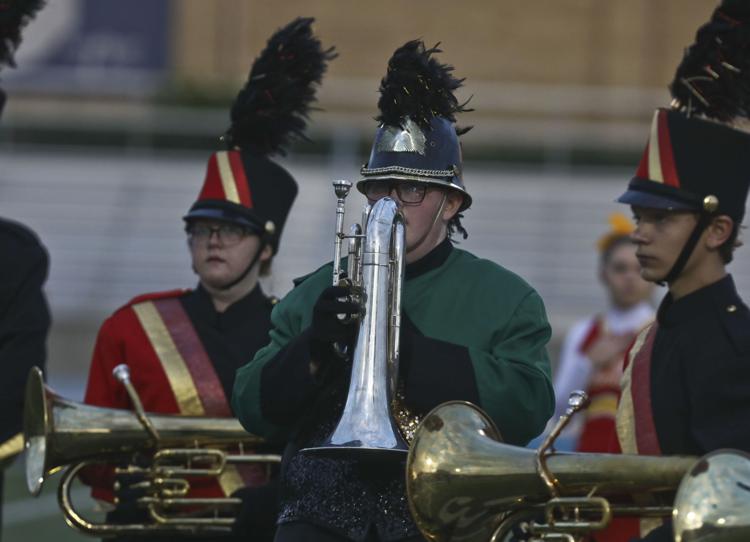 Coles County Clash 7 09.07.19.JPG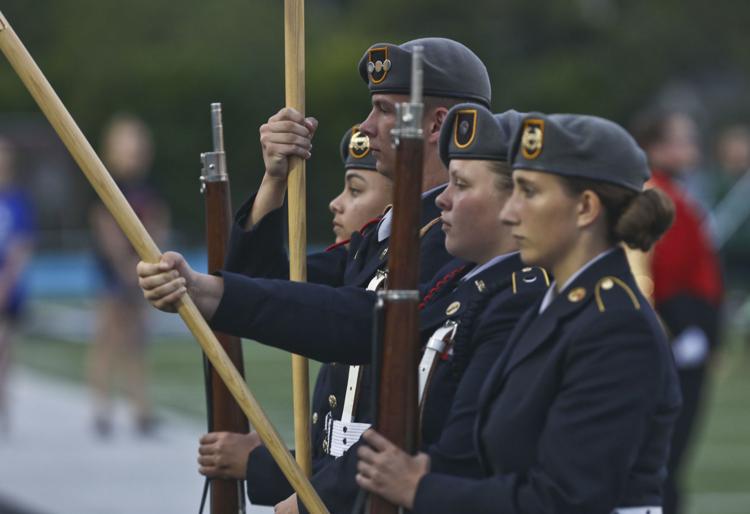 Coles County Clash 8 09.07.19.JPG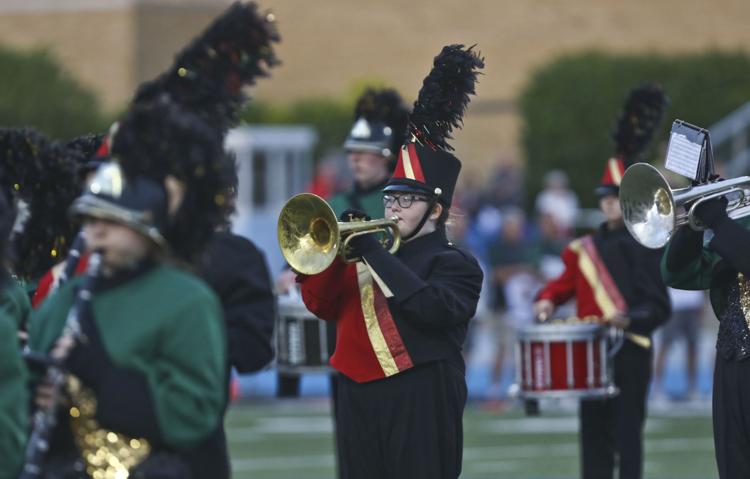 Coles County Clash 9 09.07.19.JPG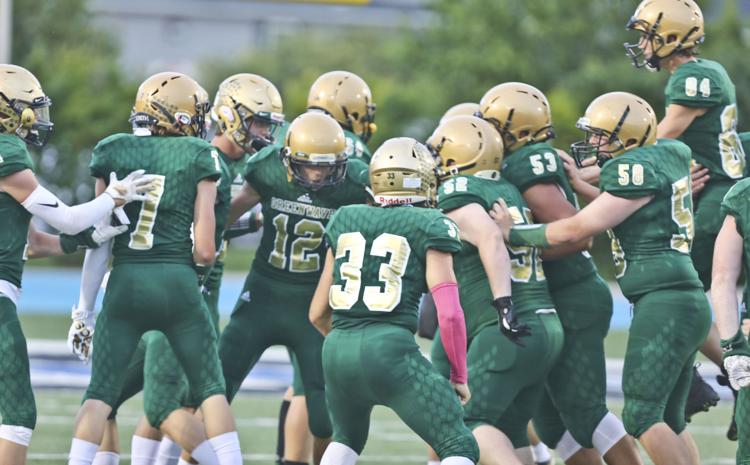 Coles County Clash 10 09.07.19.JPG
Coles County Clash 11 09.07.19.JPG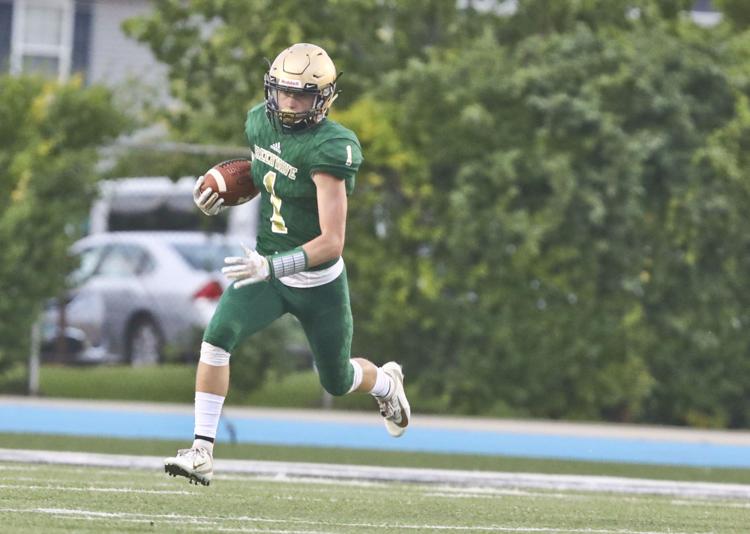 Coles County Clash 12 09.07.19.JPG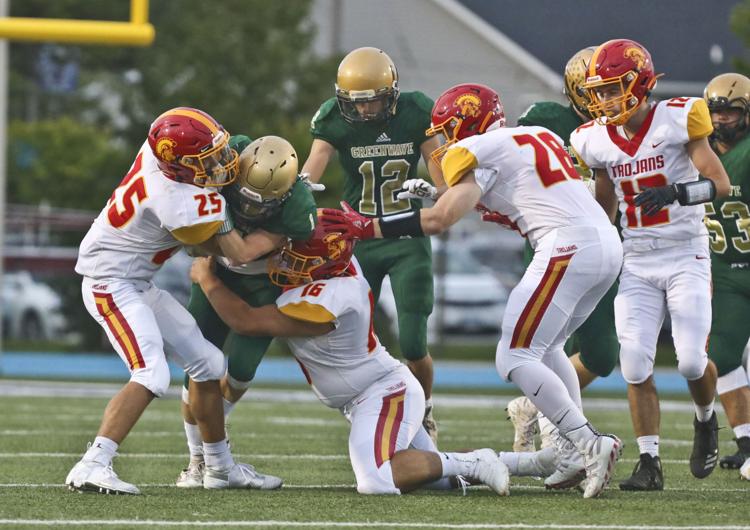 Coles County Clash 13 09.07.19.JPG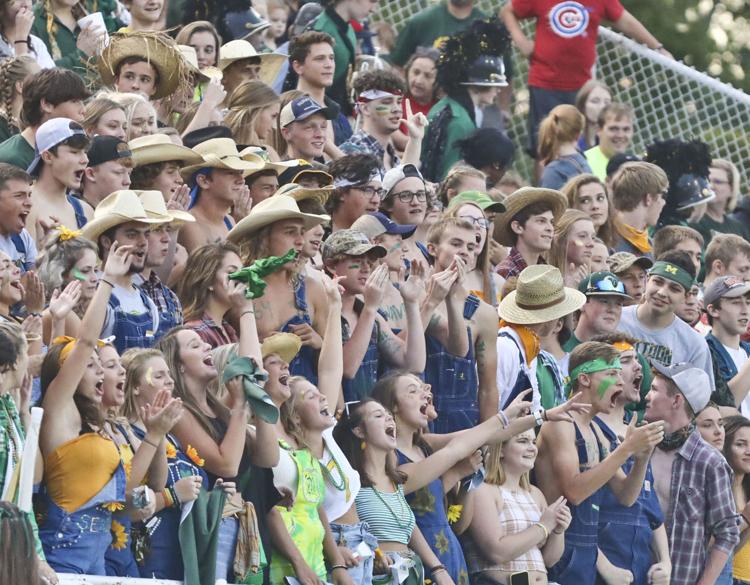 Coles County Clash 14 09.07.19.JPG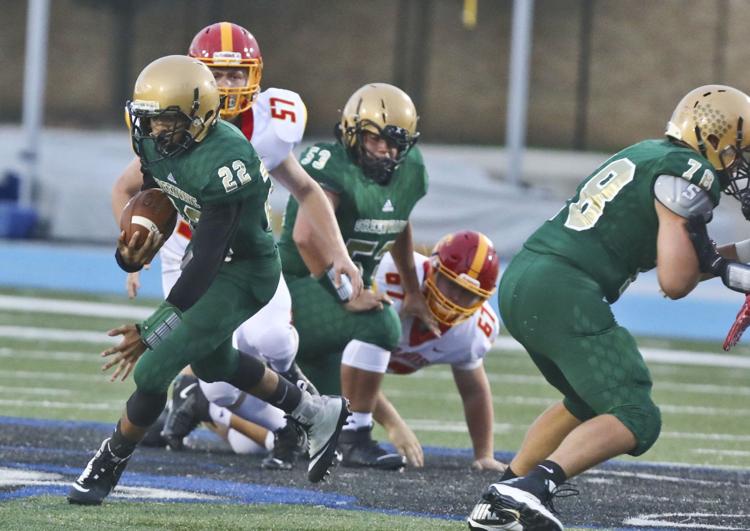 Coles County Clash 15 09.07.19.JPG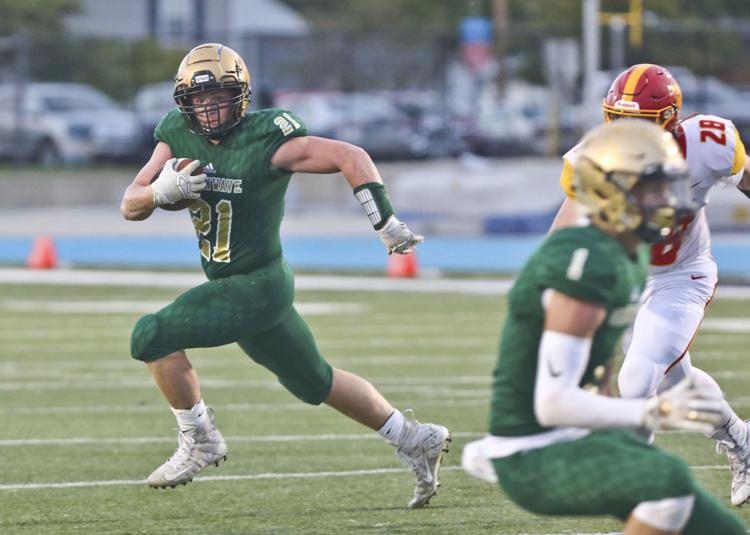 Coles County Clash 16 09.07.19.JPG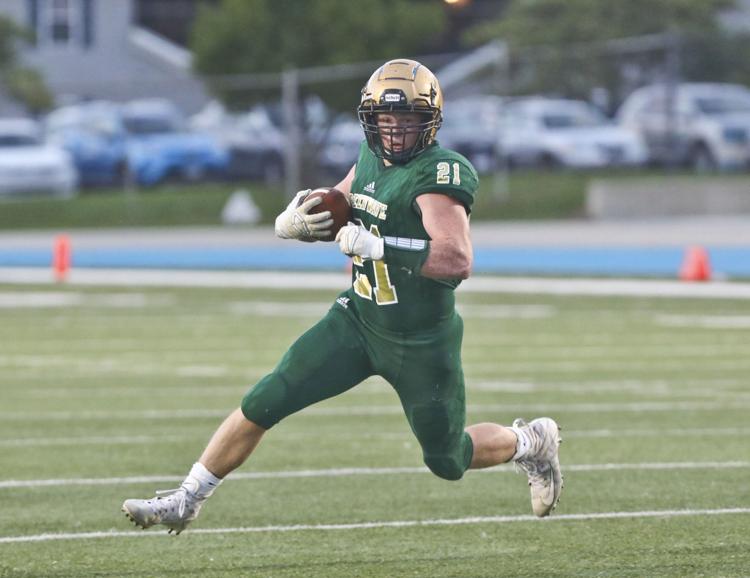 Coles County Clash 17 09.07.19.JPG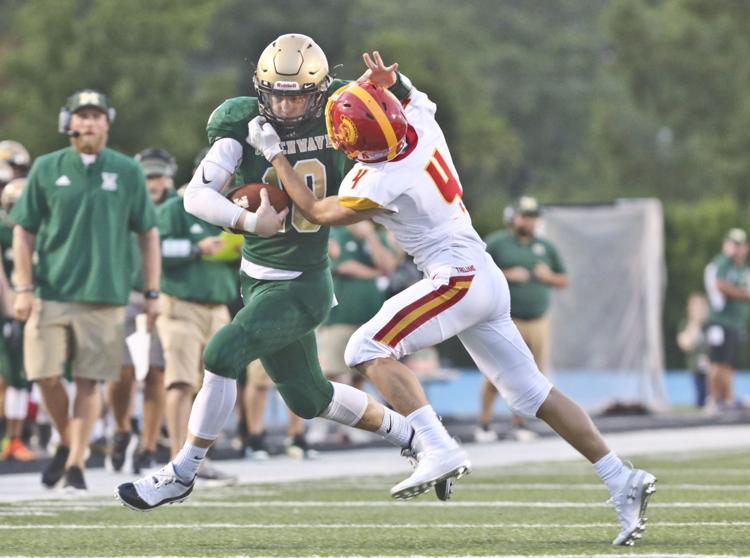 Coles County Clash 18 09.07.19.JPG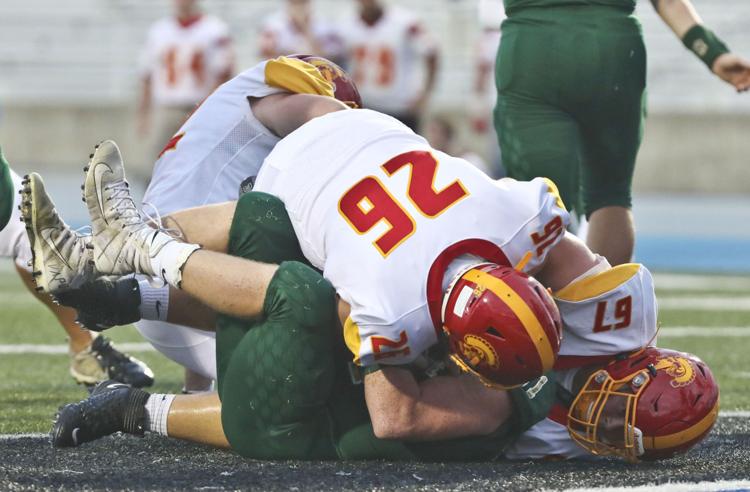 Coles County Clash 19 09.07.19.JPG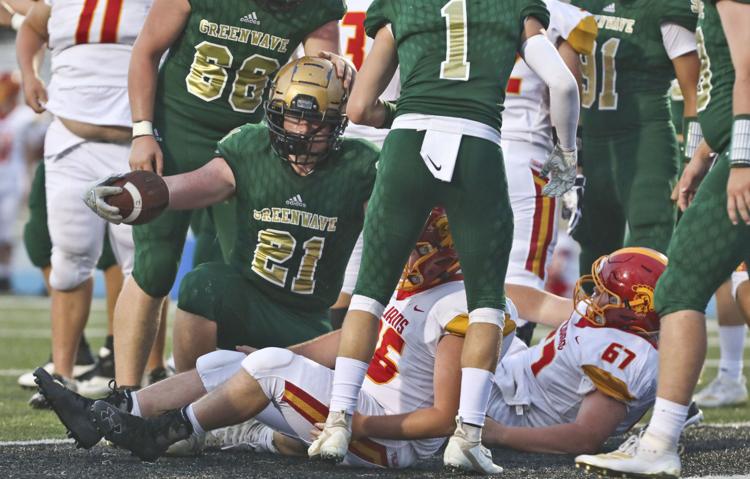 Coles County Clash 20 09.07.19.JPG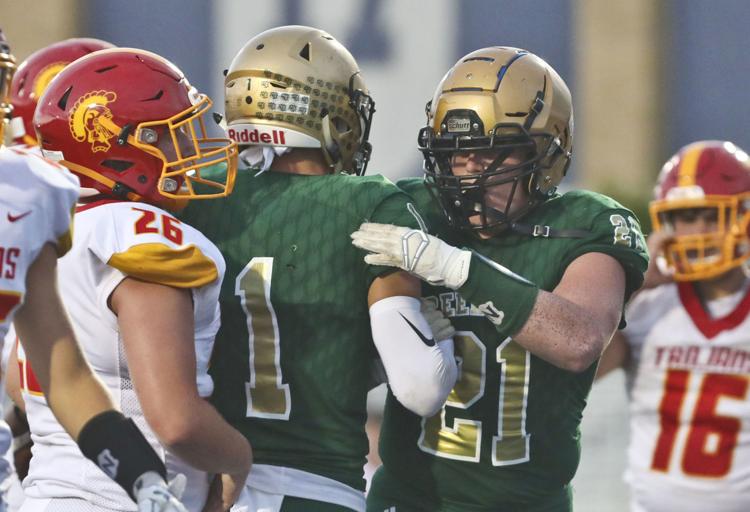 Coles County Clash 21 09.07.19.JPG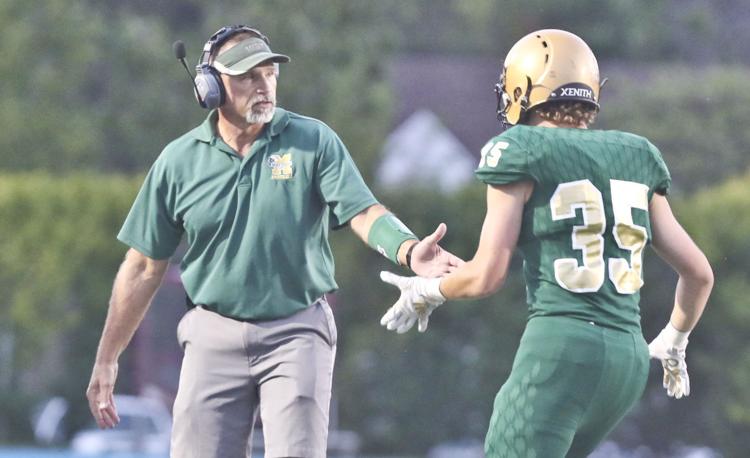 Coles County Clash 22 09.07.19.JPG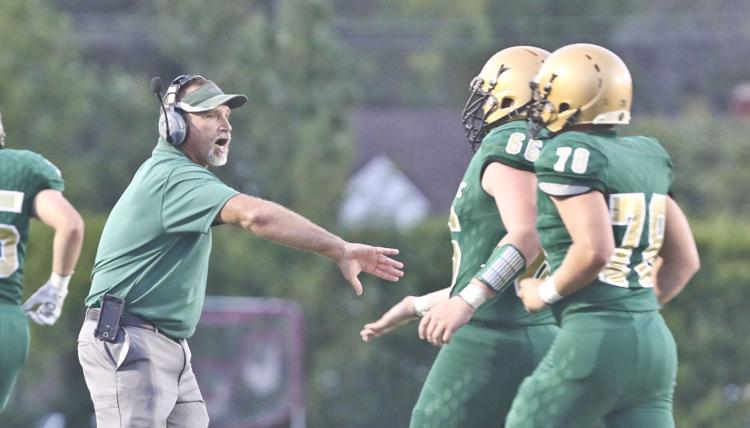 Coles County Clash 23 09.07.19.JPG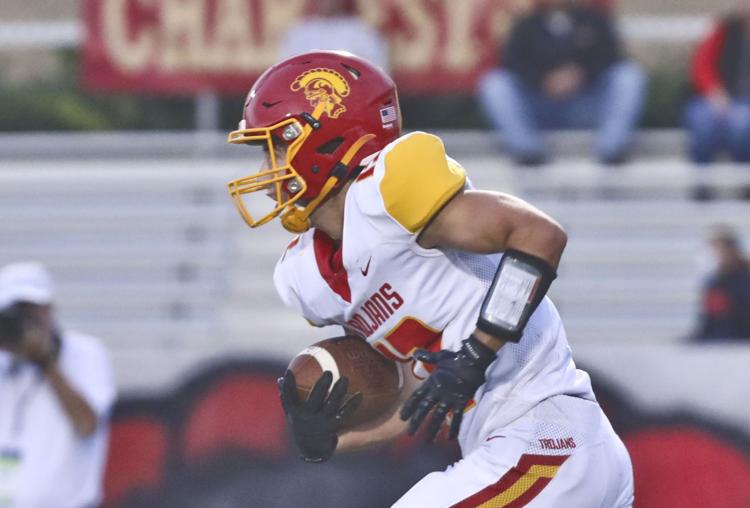 Coles County Clash 24 09.07.19.JPG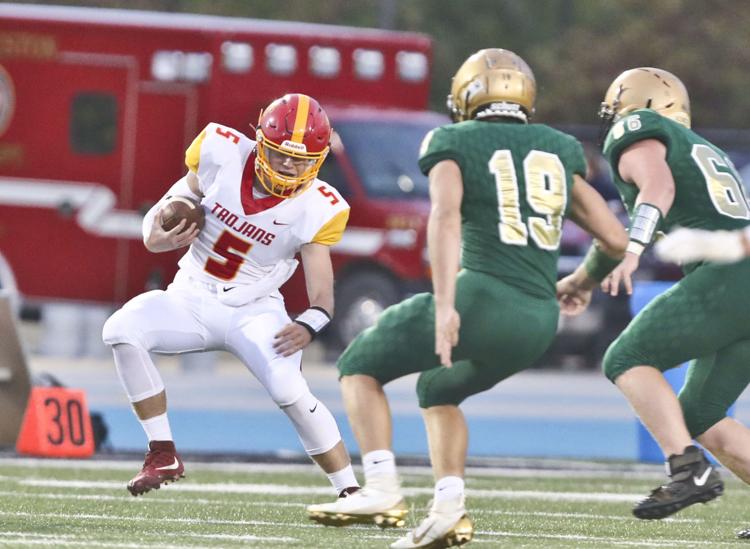 Coles County Clash 25 09.07.19.JPG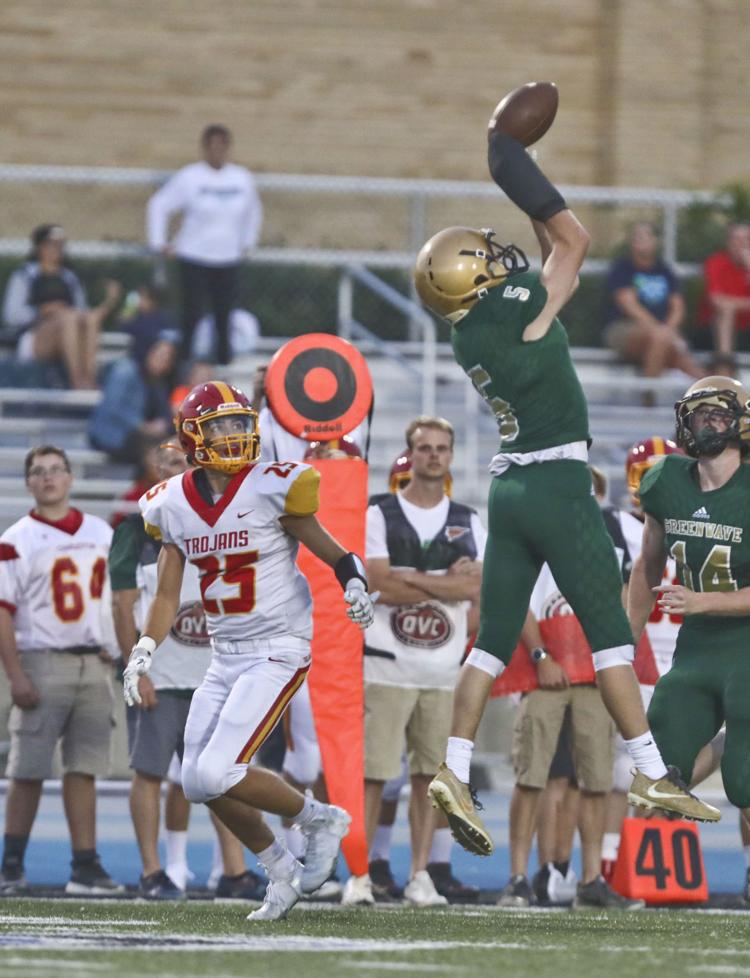 Coles County Clash 26 09.07.19.JPG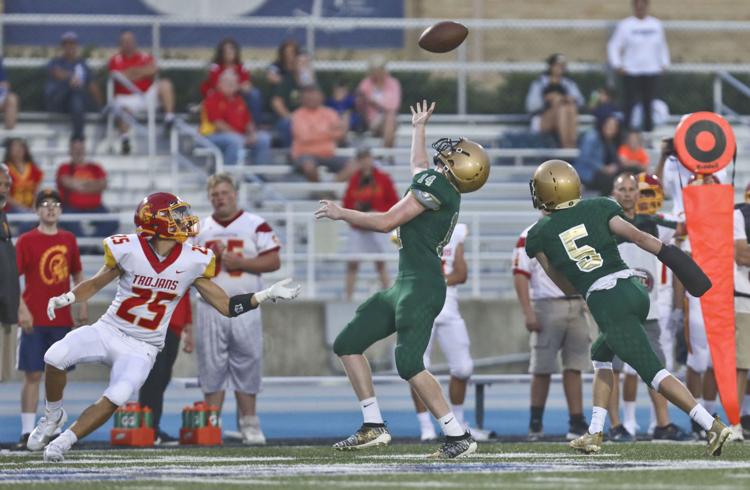 Coles County Clash 27 09.07.19.JPG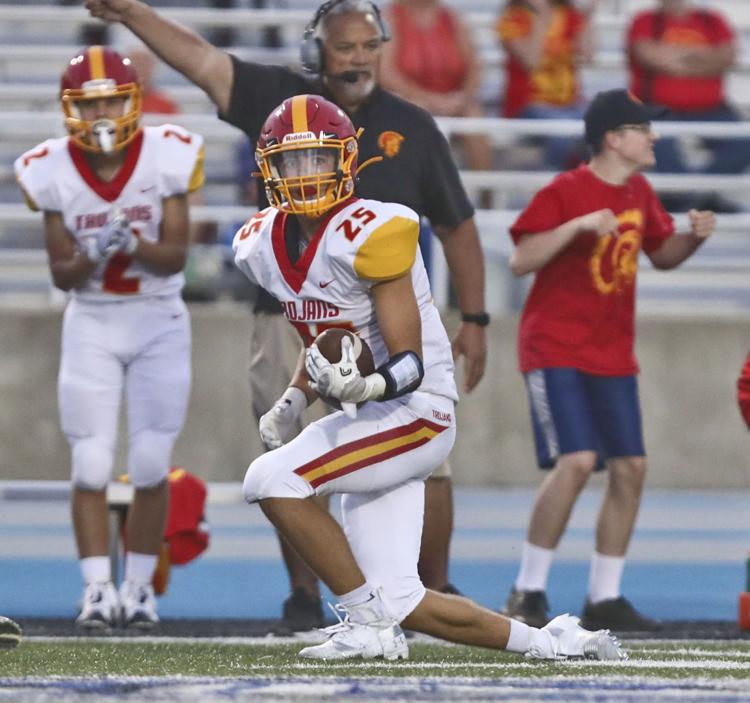 Coles County Clash 28 09.07.19.JPG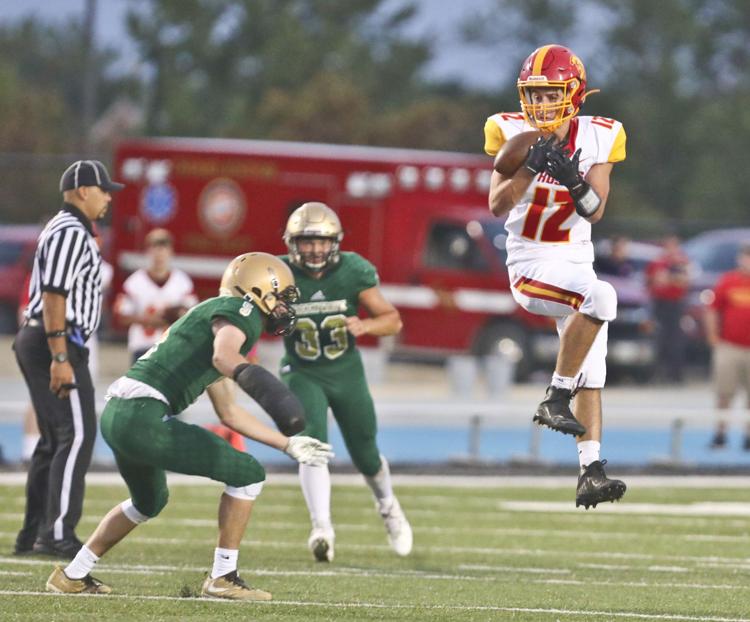 Coles County Clash 29 09.07.19.JPG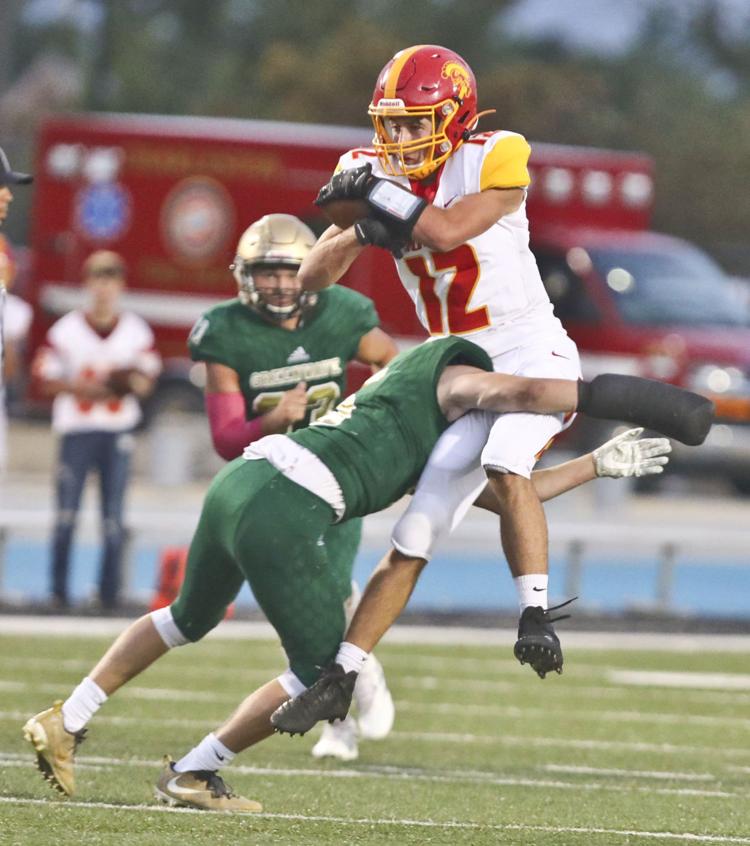 Coles County Clash 30 09.07.19.JPG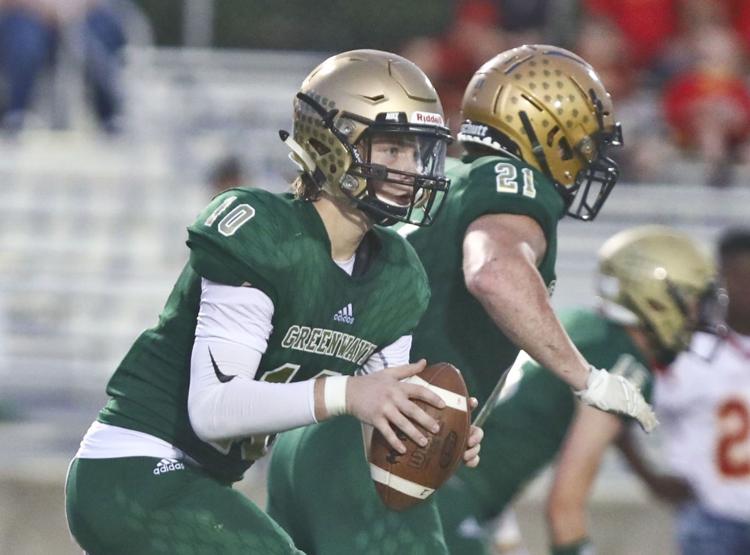 Coles County Clash 31 09.07.19.JPG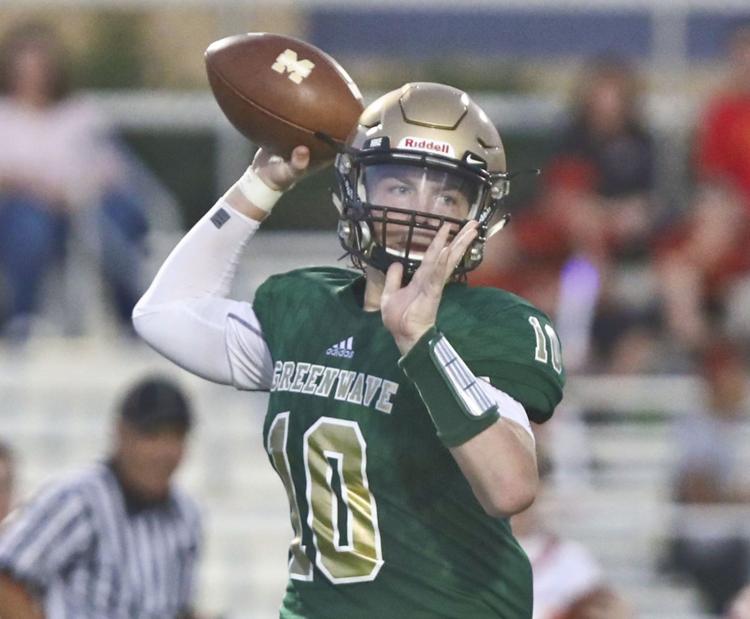 Coles County Clash 32 09.07.19.JPG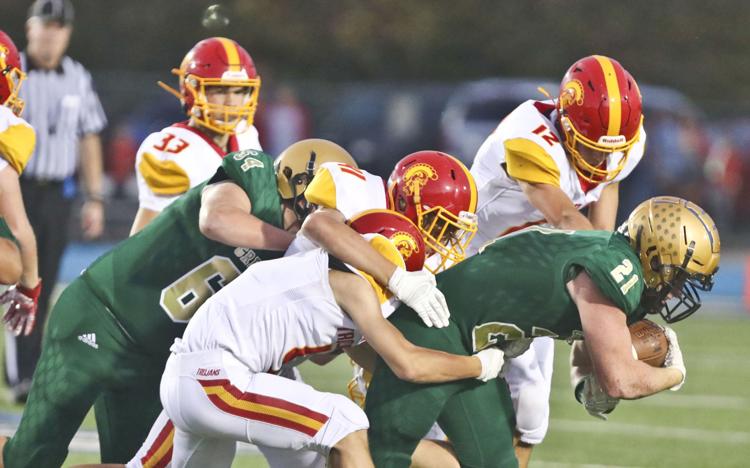 GALLERY-Shelbyville-v-CerroGordo-01.JPG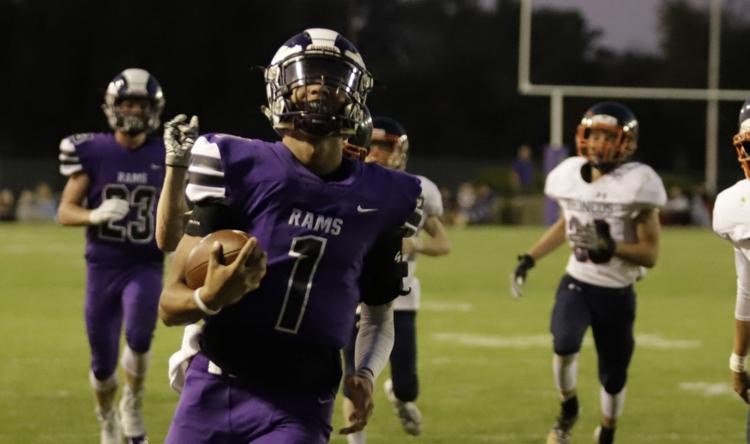 GALLERY-Shelbyville-v-CerroGordo-02.JPG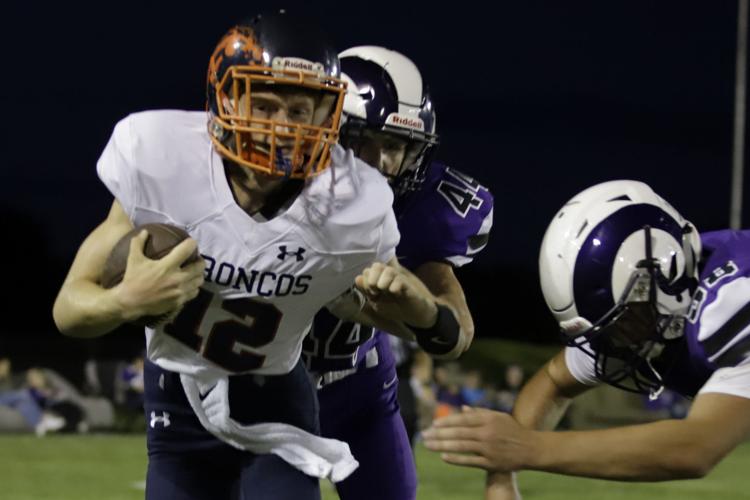 GALLERY-Shelbyville-v-CerroGordo-03.JPG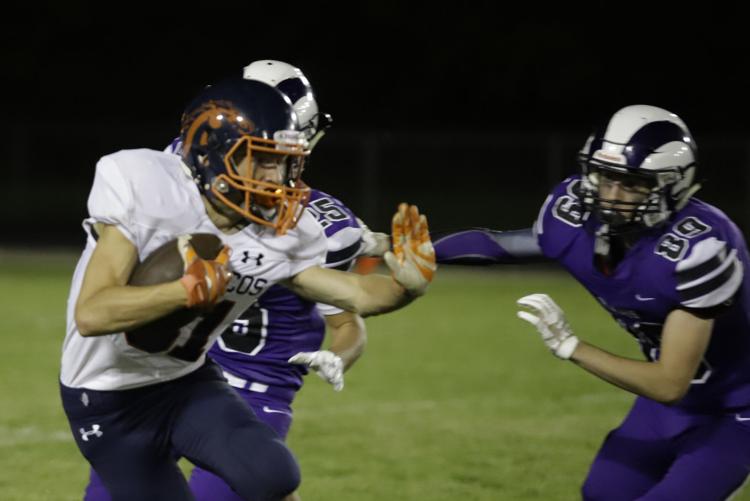 GALLERY-Shelbyville-v-CerroGordo-04.JPG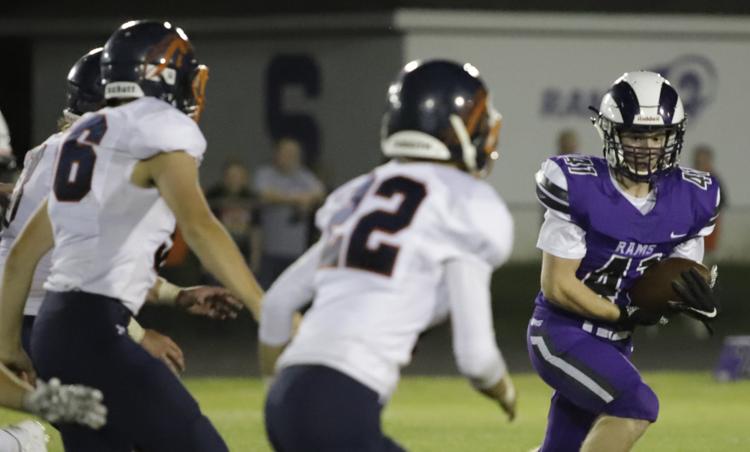 GALLERY-Shelbyville-v-CerroGordo-05.JPG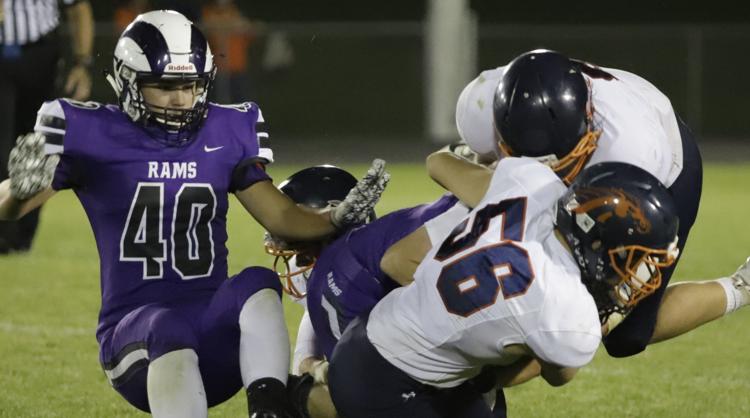 GALLERY-Shelbyville-v-CerroGordo-06.JPG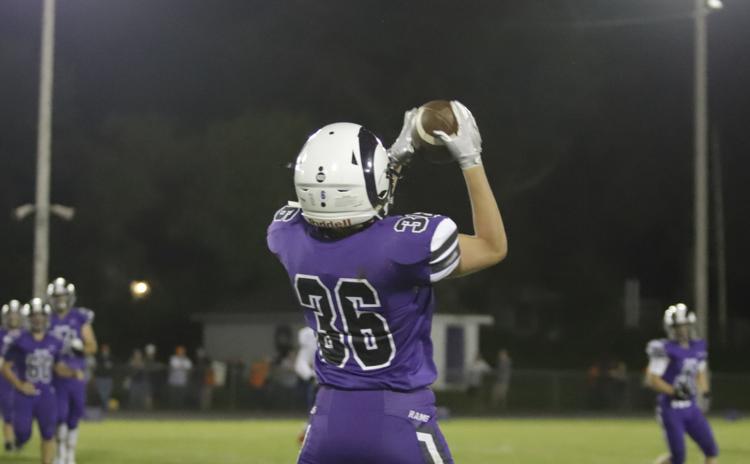 GALLERY-Shelbyville-v-CerroGordo-07.JPG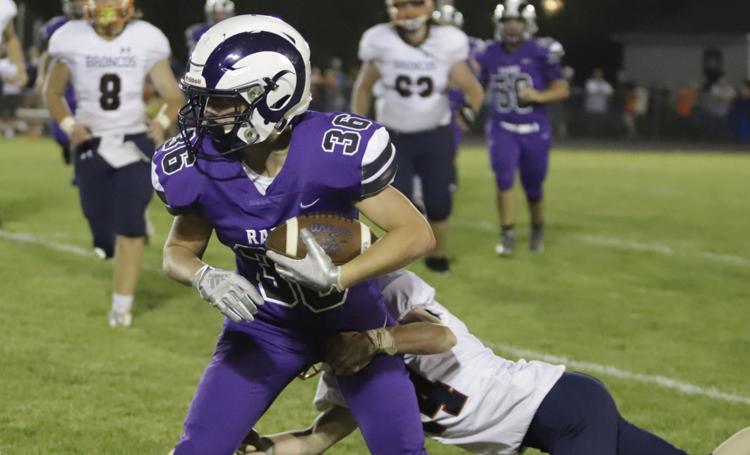 GALLERY-Shelbyville-v-CerroGordo-08.JPG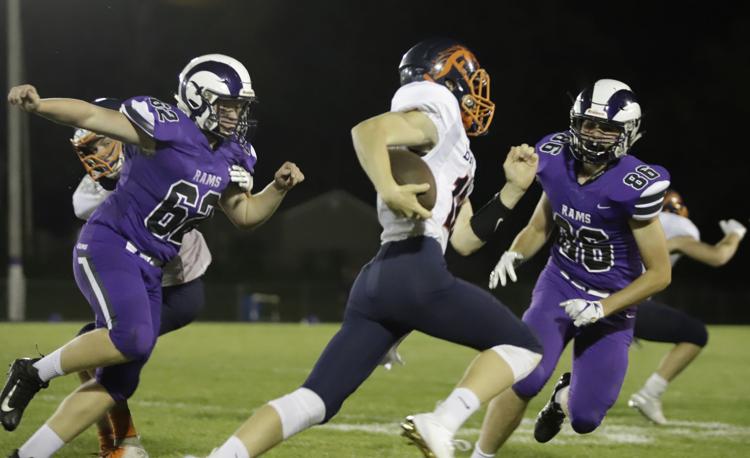 GALLERY-Shelbyville-v-CerroGordo-09.JPG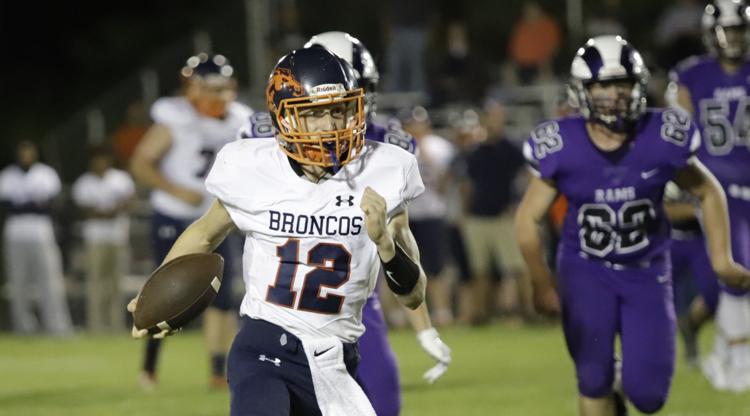 GALLERY-Shelbyville-v-CerroGordo-10.JPG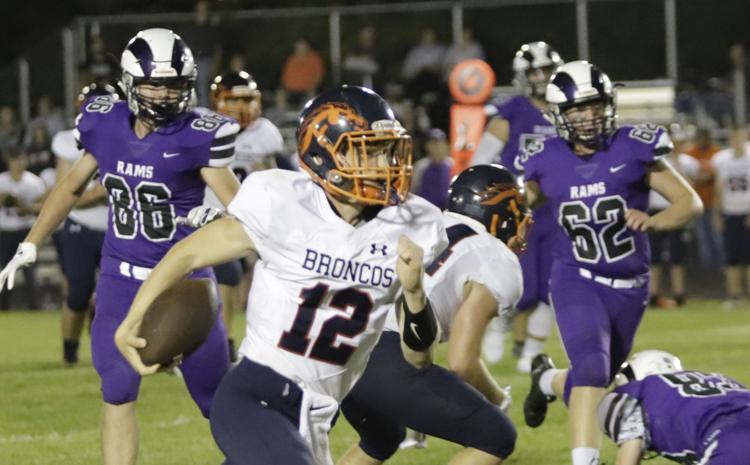 GALLERY-Shelbyville-v-CerroGordo-11.JPG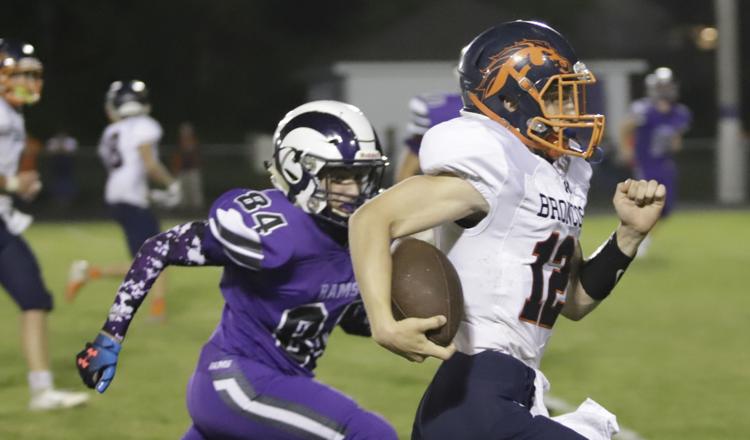 GALLERY-Shelbyville-v-CerroGordo-13.JPG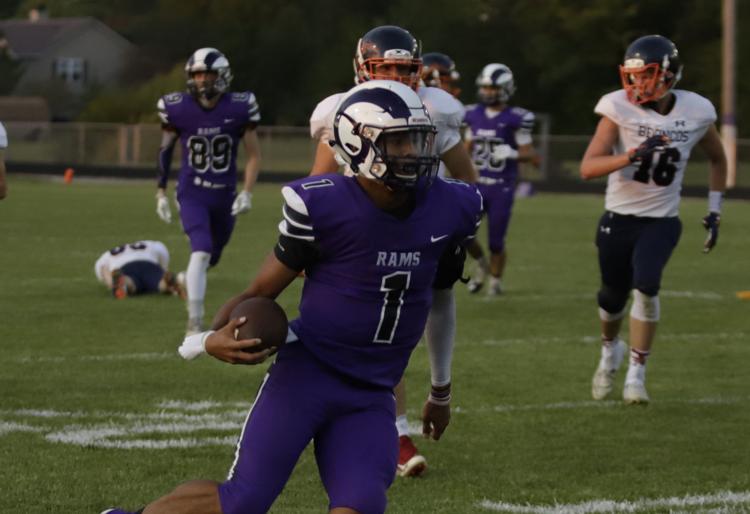 GALLERY-Shelbyville-v-CerroGordo-14.JPG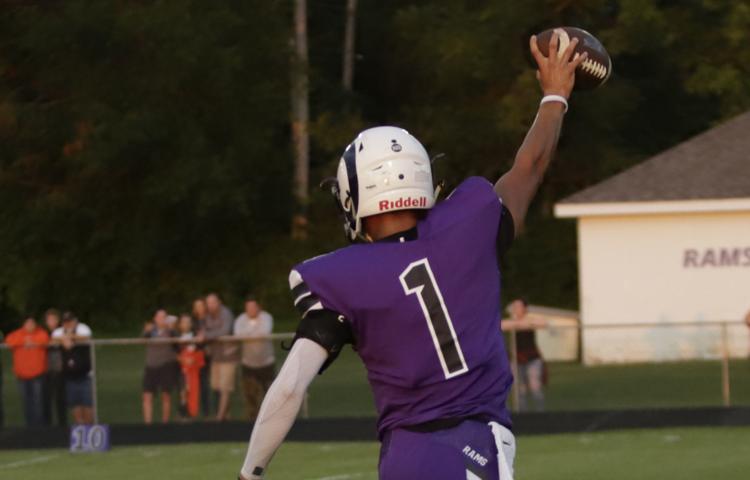 Kentrell Beck 2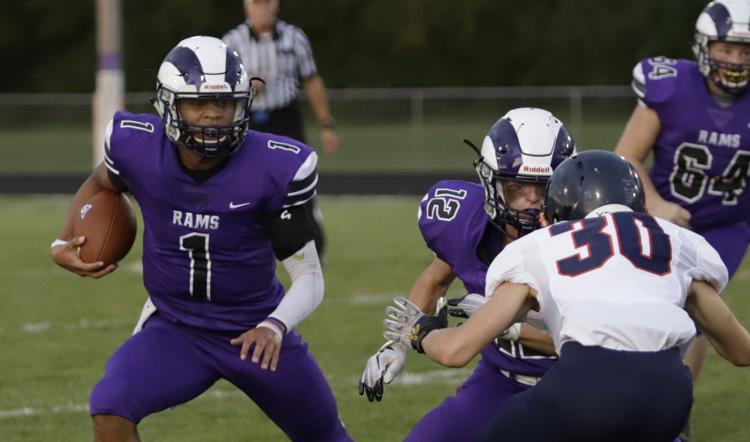 GALLERY-Shelbyville-v-CerroGordo-16.JPG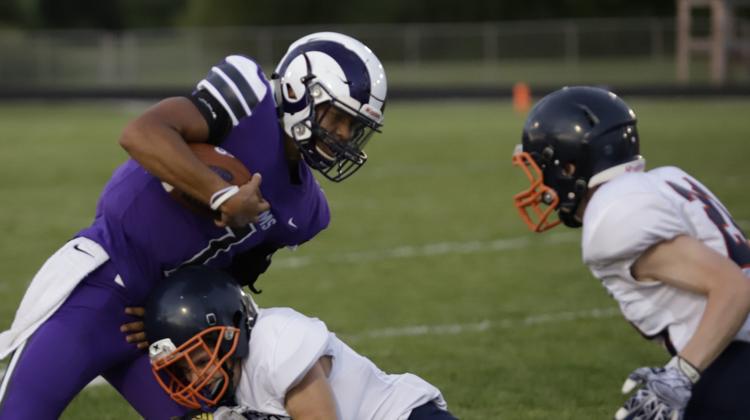 GALLERY-Shelbyville-v-CerroGordo-22.JPG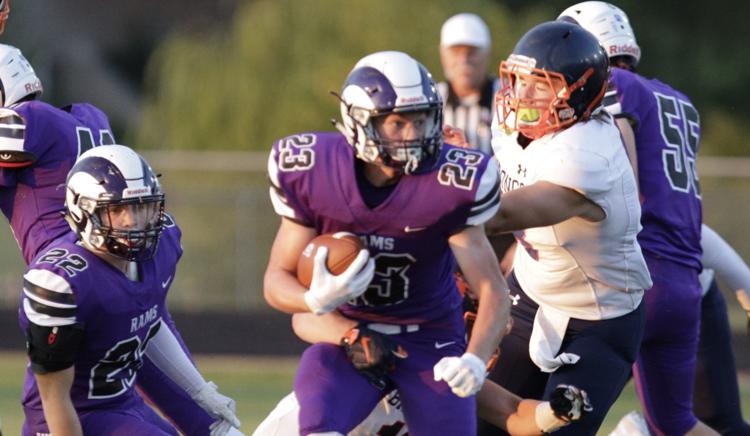 GALLERY-Shelbyville-v-CerroGordo-23.JPG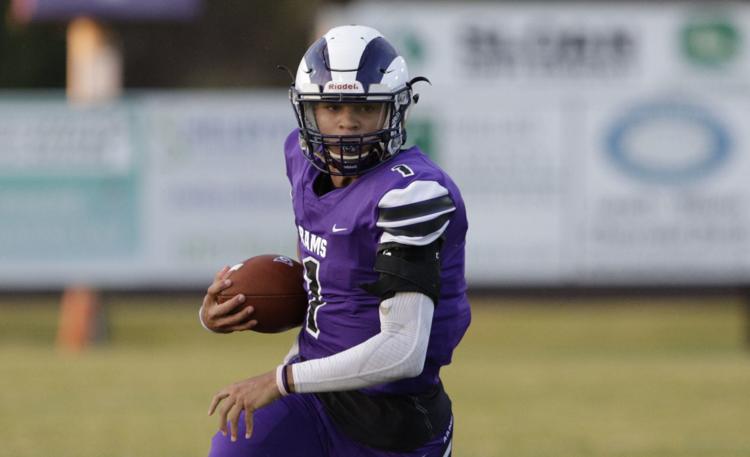 GALLERY-Shelbyville-v-CerroGordo-24.JPG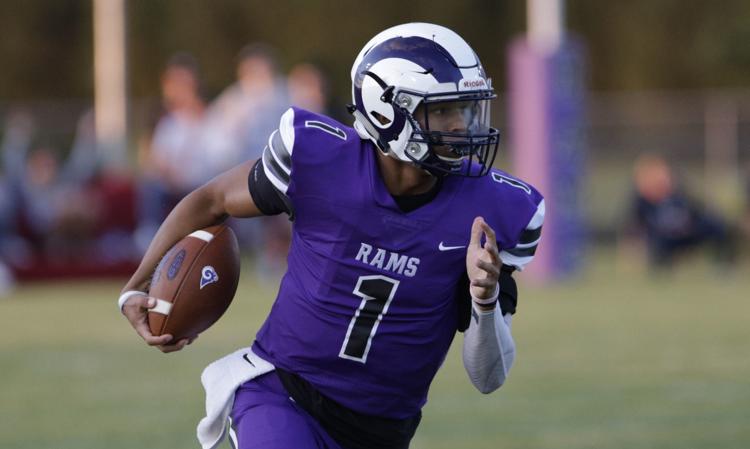 GALLERY-Shelbyville-v-CerroGordo-25.JPG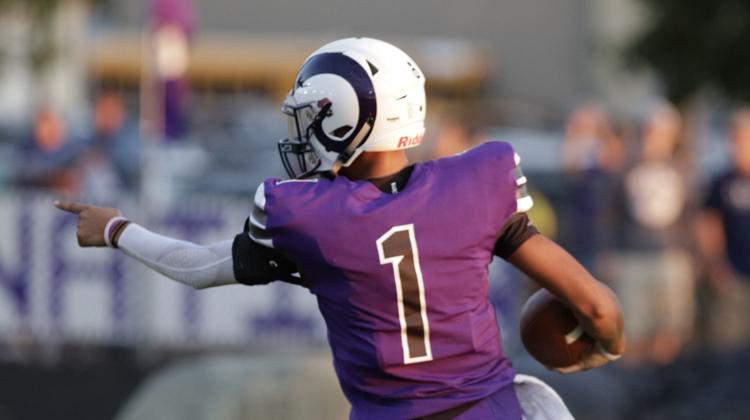 GALLERY-Shelbyville-v-CerroGordo-26.JPG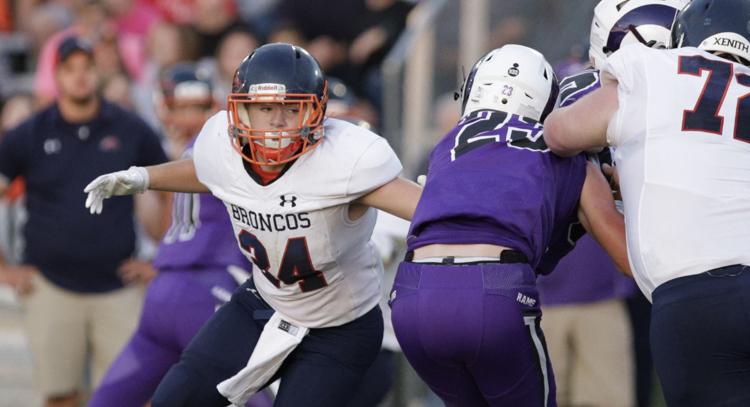 GALLERY-Shelbyville-v-CerroGordo-27.JPG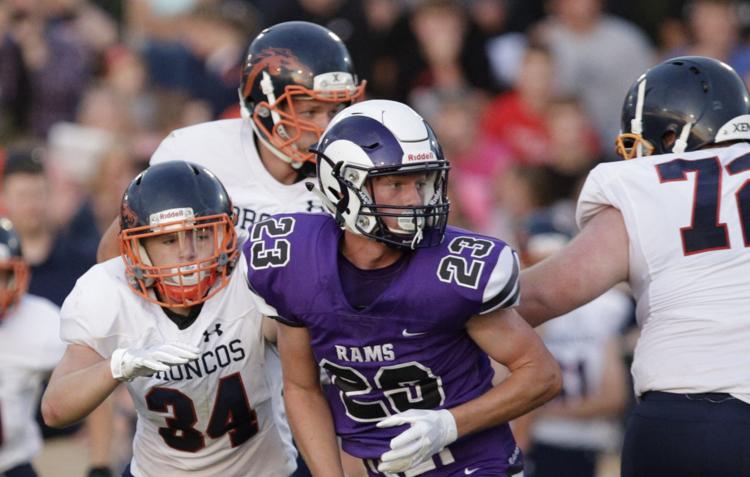 GALLERY-Shelbyville-v-CerroGordo-28.JPG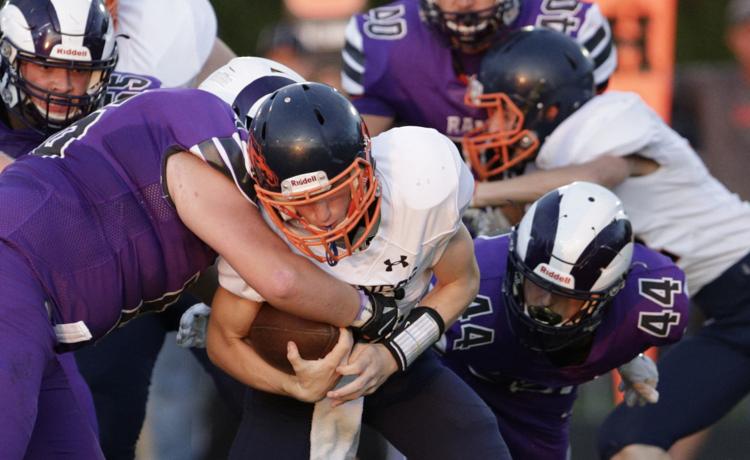 GALLERY-Shelbyville-v-CerroGordo-29.JPG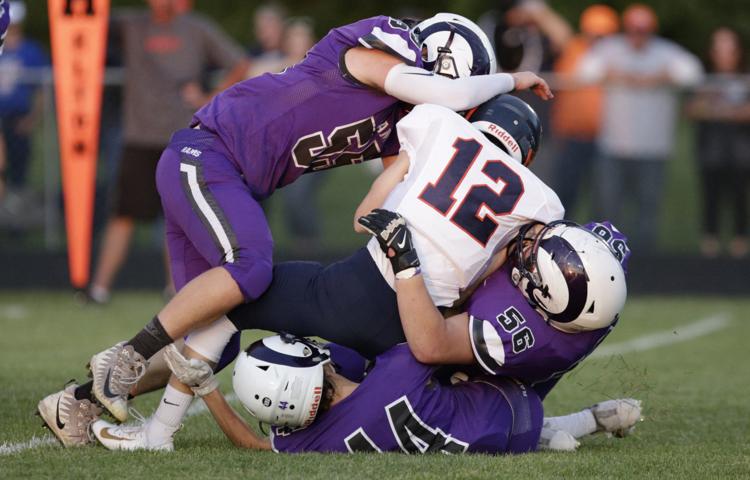 GALLERY-Shelbyville-v-CerroGordo-30.JPG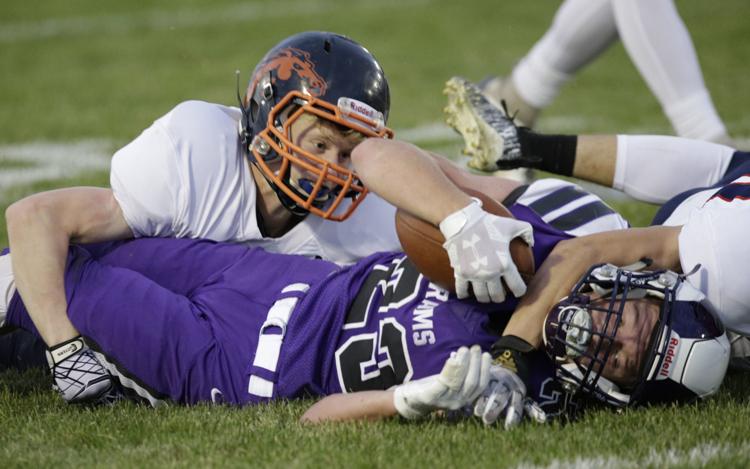 GALLERY-Shelbyville-v-CerroGordo-31.JPG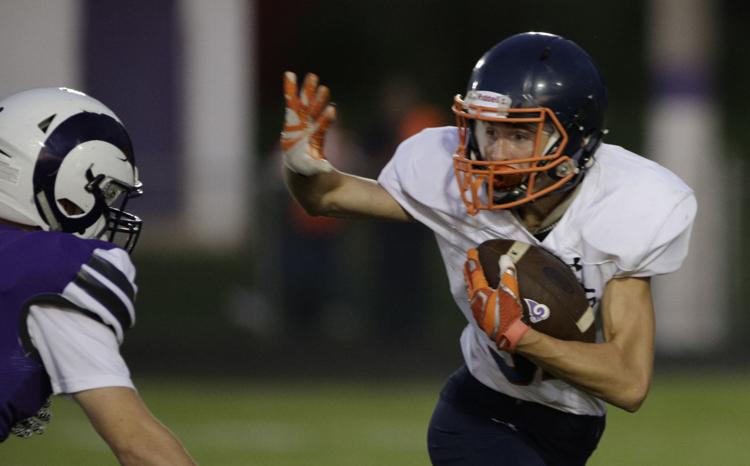 GALLERY-Shelbyville-v-CerroGordo-32.JPG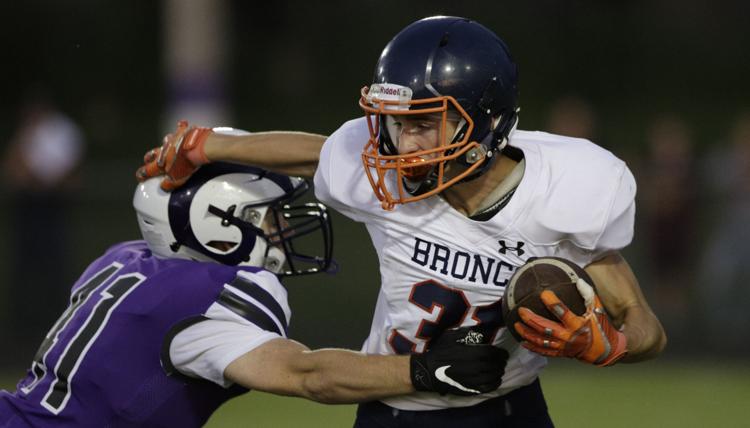 GALLERY-Shelbyville-v-CerroGordo-33.JPG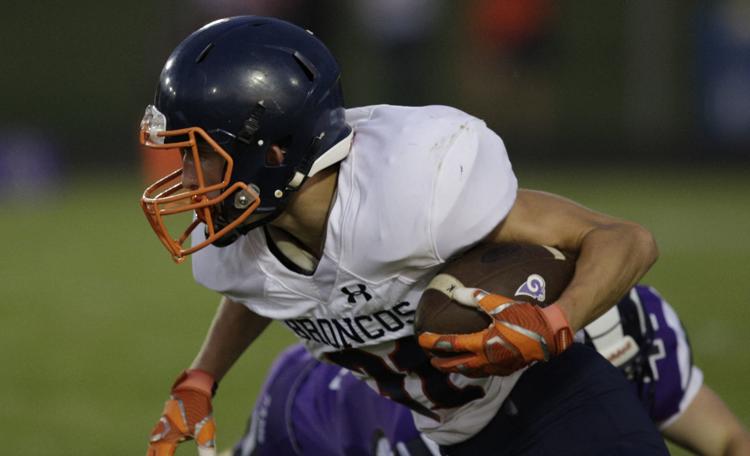 GALLERY-Shelbyville-v-CerroGordo-34.JPG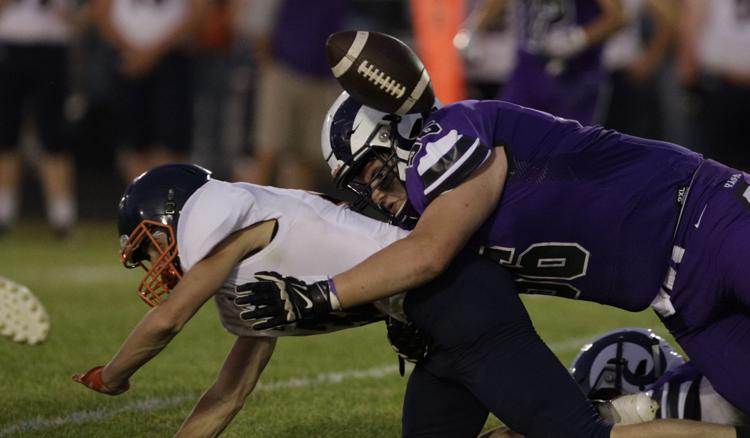 GALLERY-Shelbyville-v-CerroGordo-35.JPG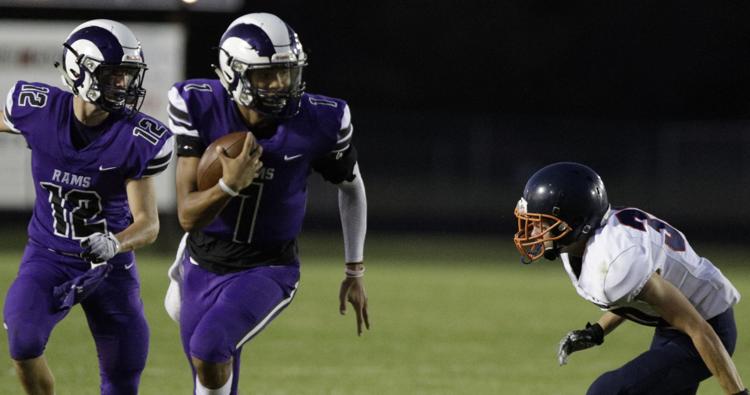 GALLERY-Shelbyville-v-CerroGordo-36.JPG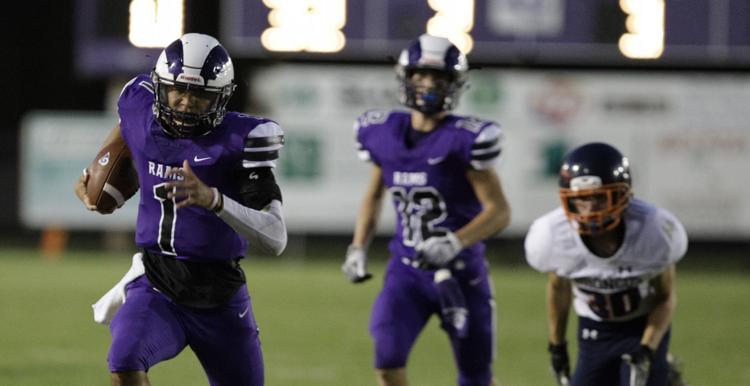 GALLERY-Shelbyville-v-CerroGordo-37.JPG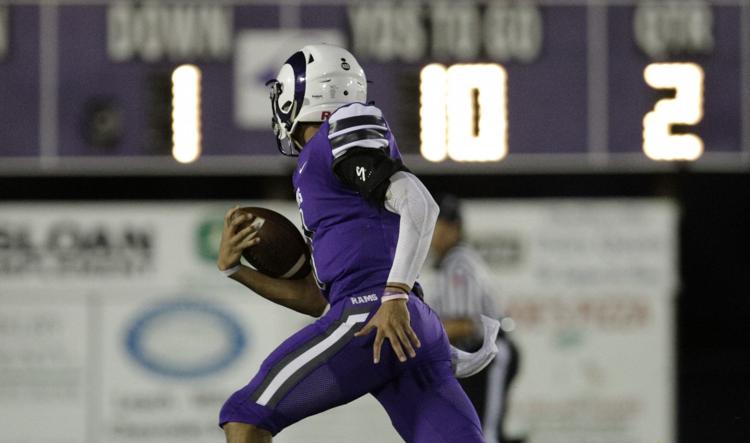 GALLERY-Shelbyville-v-CerroGordo-38.JPG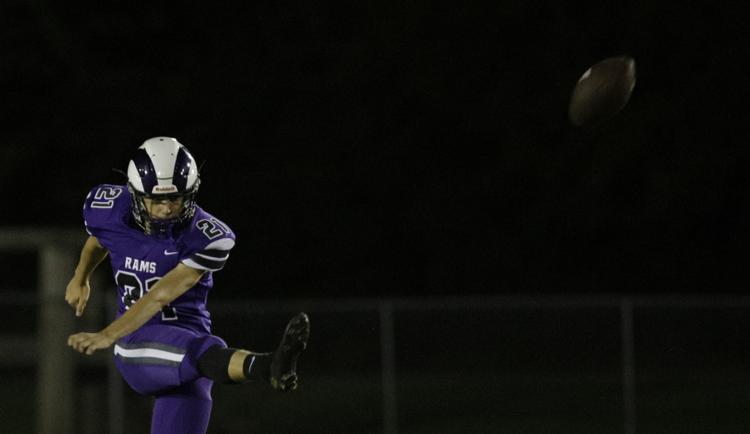 GALLERY-Shelbyville-v-CerroGordo-39.JPG