DECATUR — Jon Kidd remembered the game immediately. 
As coaches were talking about the announcement that MacArthur would travel to Mount Zion for the first round of the Class 5A playoffs on Saturday at 1 p.m., they wondered if the Braves and Generals had played before and if so, when? 
Kidd, Maroa-Forsyth's defensive coach, knew right away when their last meeting was — he was right there in the stands. 
It was 1994 — Week 8 of the football season to be exact — and Kidd was in the stands rooting on the Generals with his grandfather, John Rose. Kidd was in eighth grade and attended Generals games whenever they were playing at home. 
The night would etch a name into Kidd's mind still to this day — Joe Mickle. 
"We were talking about Mount Zion and MacArthur, and before anything was posted online about it I knew it was Joe Mickle game. I knew it was the game when Joe Mickle had 375 yards," Kidd said. 
Mount Zion and MacArthur have played three times since MacArthur opened in 1957. First in 1973, then 20 years later in 1993, and lastly in 1994, a game that has lingered with players, coaches and fans for 25 years. 
In a wild back-and-forth battle that saw eight lead changes, Generals' running back Joe Mickle ran for 375 yards and five touchdowns to give MacArthur the victory 49-40. At the time, Mickle's game was the seventh highest rushing total in IHSA history. 
"At the time I was a little older than the other kids so I was sitting and watching the game and not playing around in the stands," Kidd said. "The name 'Joe Mickle' has been in my head ever since. Anyone from my age group is going to remember Joe Mickle from that era and that game."
On the Braves' sidelines that night was first-year head coach Tim Nolen, who would go on to coach at Mount Zion from 1994 to 2007 and guided the team to eight playoff appearances. After a 1-8 season in 1993, Nolen's team defeated Eisenhower 27-26 in Week 2 and then surprised Class 3A's No. 1-ranked Robinson team with a 13-9 victory in Week 7. The Braves entered Week 8 against MacArthur primed and ready for a war. 
"It was a tremendous offensive game," Nolen said. "We ran the single-wing and it was out of a spread type of offense. We had become pretty good at it and MacArthur had a hard time stopping our offense and we executed it great that night.
But the Braves defense couldn't slow down Mickle, who averaged more than 20 yards per carry. 
"MacArthur had a pretty good offensive line blocking in front of (Joe) and he was a really great runner," Nolen said. "At Mount Zion, we had a lot of smart, tough, quick kids but we weren't blazing fast so when that offensive line got Joe past the linebacker level, we had a really hard time catching him."
MacArthur scored first on a 42-yard Mickle touchdown, but Mount Zion had claimed the lead 12-8 by the end of the first quarter.
Mount Zion scored its first touchdown on a 41-yard pass to Kris Phillips from tailback Doug Kennedy. Kennedy would later add a second touchdown and led the Braves in rushing with 109 yards. 
"I knew a couple players from MacArthur that I grew up playing with in JFL and it was a pretty good game for me," Kennedy said. "We had a good group back then."
You have free articles remaining.
Prior to kickoff, the magnitude of the game was affecting some players, but once the whistle blew it was all business for the Braves. 
"Honestly, I do remember some of our guys feeling a little intimidated by the bigger team that (MacArthur) was at the time, but you get a handful of us crazy fools in the huddle and we changed the mood a little bit," Kennedy said. "It was a fun game. I was happy to make memories with all the boys."
The Generals took back the lead in the second quarter and led 22-19 at halftime. Then began a back and forth across the third and fourth quarters that saw the Braves and Generals return blow with blow. 
Mount Zion claimed the lead 26-22 and then again at 33-29, but a 69-yard Mickle run had MacArthur ahead 36-33 at the end of the third quarter. Kennedy's second score gave the Braves their final lead of the game at 40-36 in the fourth quarter. A 24-yard Mickle score and 25-yard touchdown run by Terrance Bell gave MacArthur the 49-40 win. 
"It was a fun game to coach in and it wasn't over until the very last minute," Nolen said. "I was sure proud of our guys the way we executed and played against a very talented MacArthur team but we just didn't have an answer for Joe Mickle that night."
The game has stuck with all involved in the decades since. 
"I would do anything to do it all over again. It was a great moment for us," Kennedy said. "I've actually seen a handful of those guys from the MacArthur team this past year for some reason. I haven't seen them in 20-plus years and all of a sudden I've run into three players recently."
Kidd will have his hands full on Saturday at the same time that the Braves and Generals play when Maroa-Forsyth (8-1) faces Sesser-Valier (5-4) in a first-round playoff game of their own. 
"I wish (Mount Zion and MacArthur) were playing at a different time because I think a lot of people would want to see that game," Kidd said. "There is a lot of back and forth of who would beat who and I wish they still played each season now."
As fans prepare for the fourth meeting between the Macon County football juggernauts, they can hope for a game half as entertaining 1994's battle
Said Nolen: "It was a tremendous atmosphere and both teams played to their strengths perfectly. It's a game I will always remember."
---
PHOTOS: MacArthur and Mount Zion this season
Lanphier MacArthur 1 10.11.19.JPG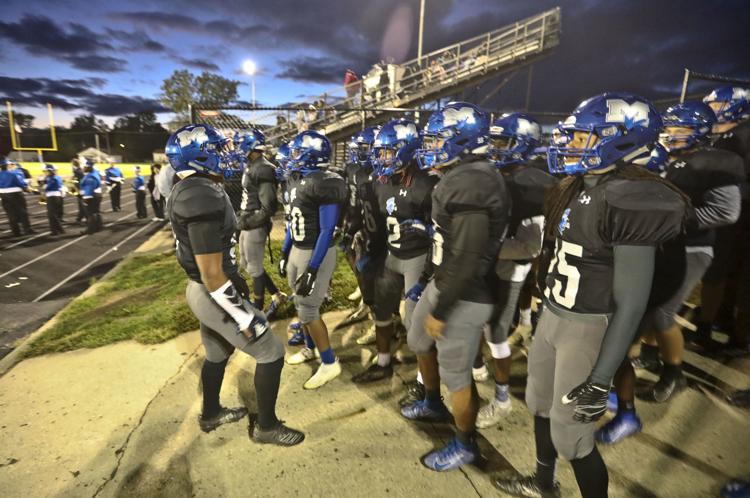 Lanphier MacArthur 2 10.11.19.JPG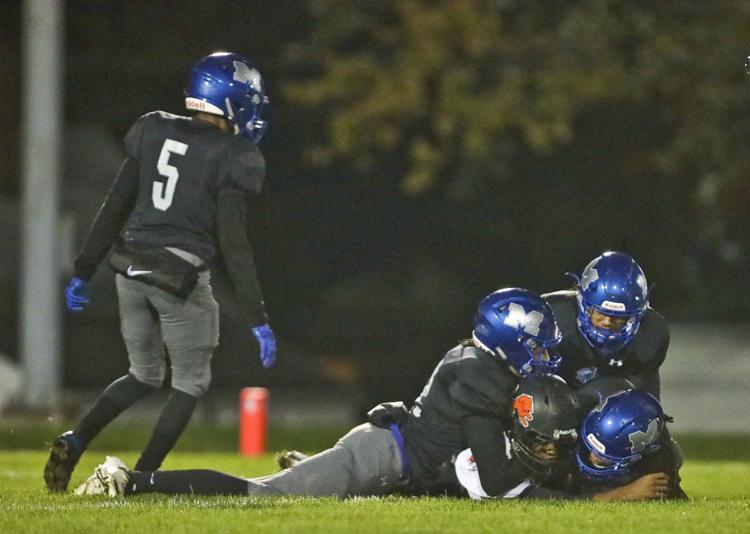 Lanphier MacArthur 3 10.11.19.JPG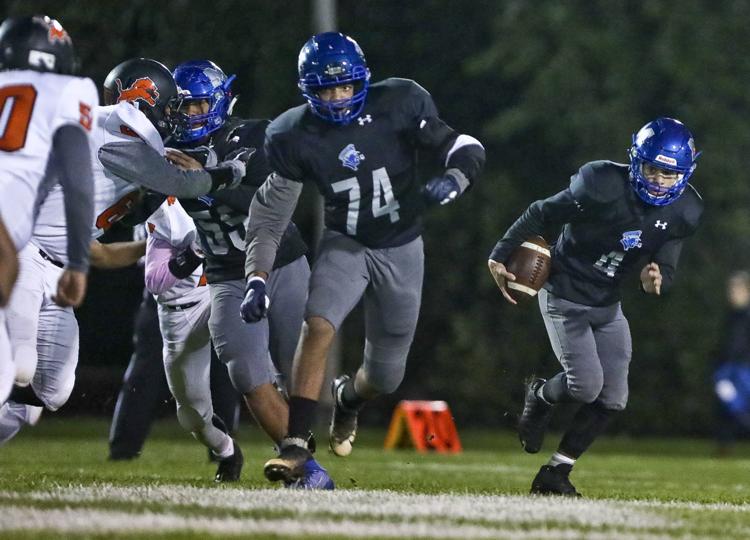 Lanphier MacArthur 4 10.11.19.JPG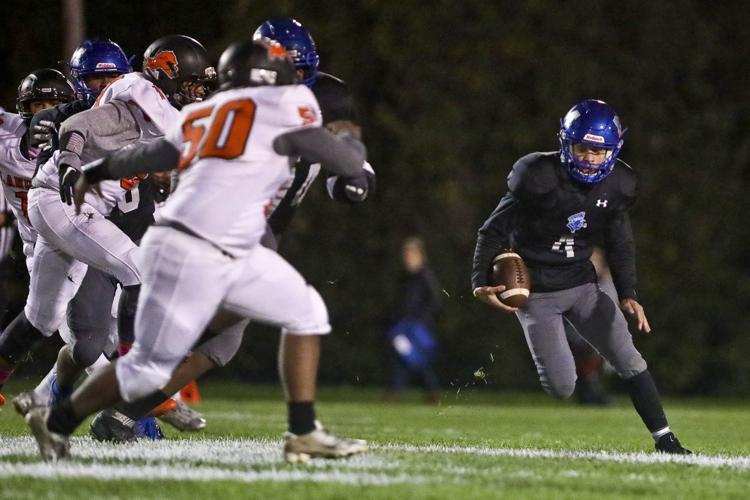 Lanphier MacArthur 5 10.11.19.JPG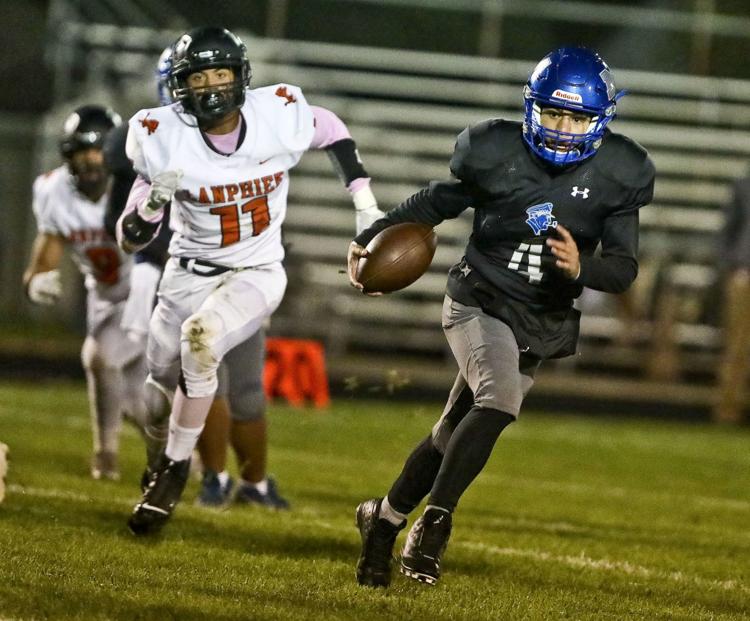 Lanphier MacArthur 6 10.11.19.JPG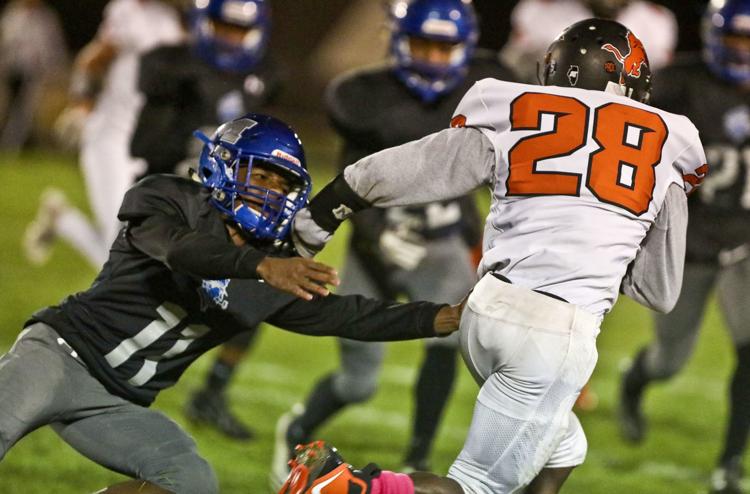 Lanphier MacArthur 7 10.11.19.JPG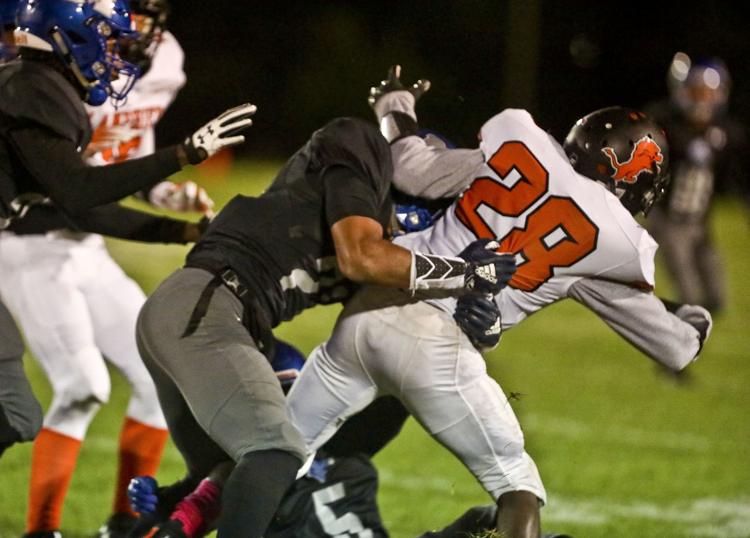 Lanphier MacArthur 8 10.11.19.JPG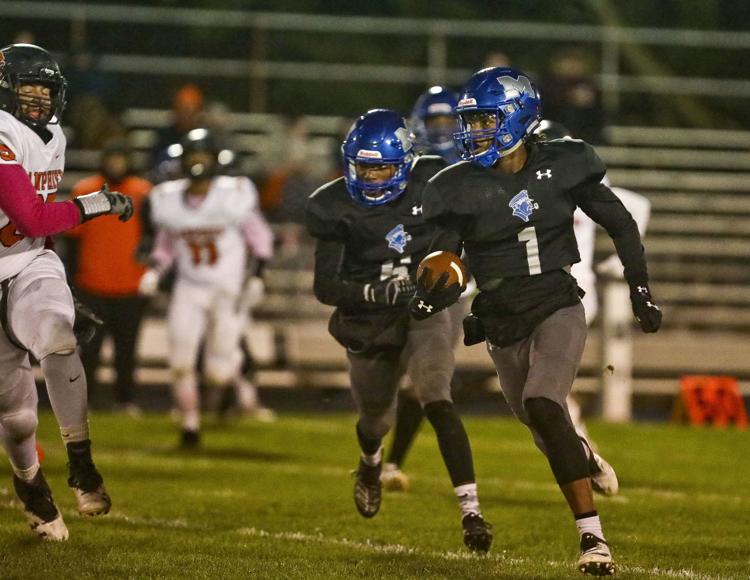 Lanphier MacArthur 9 10.11.19.JPG
Lanphier MacArthur 10 10.11.19.JPG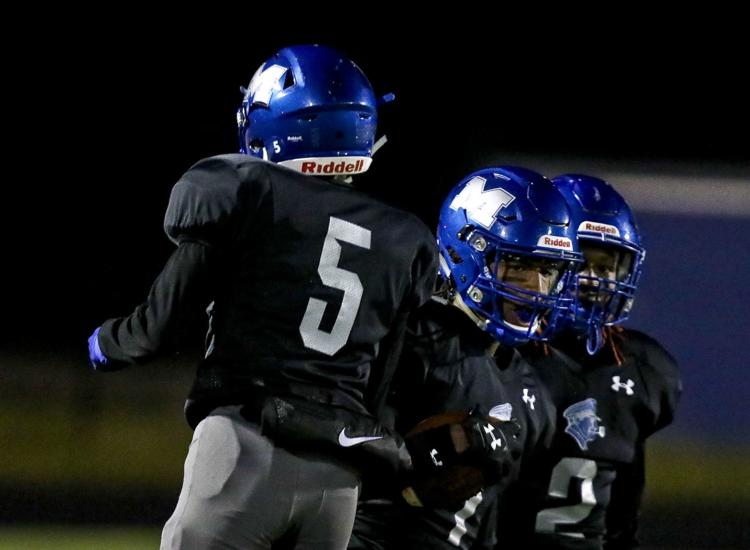 Lanphier MacArthur 11 10.11.19.JPG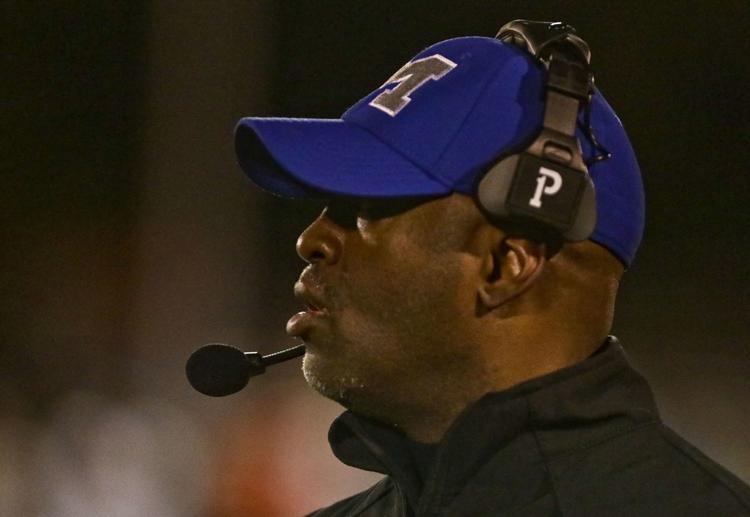 Lanphier MacArthur 12 10.11.19.JPG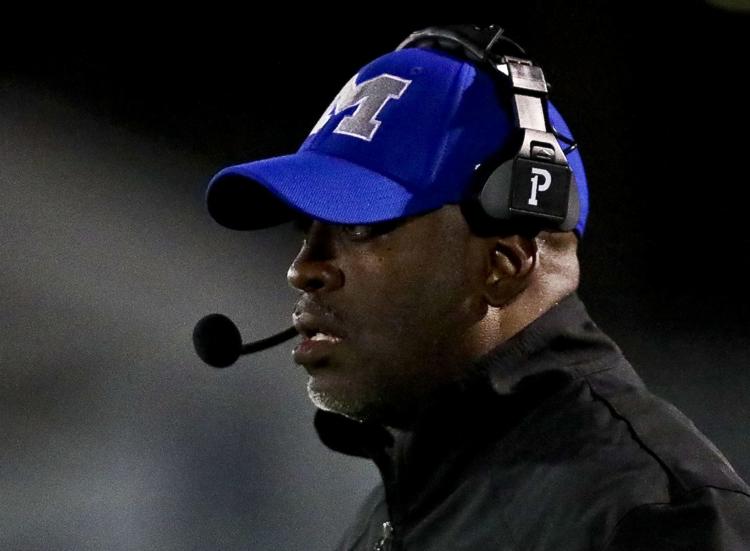 Lanphier MacArthur 13 10.11.19.JPG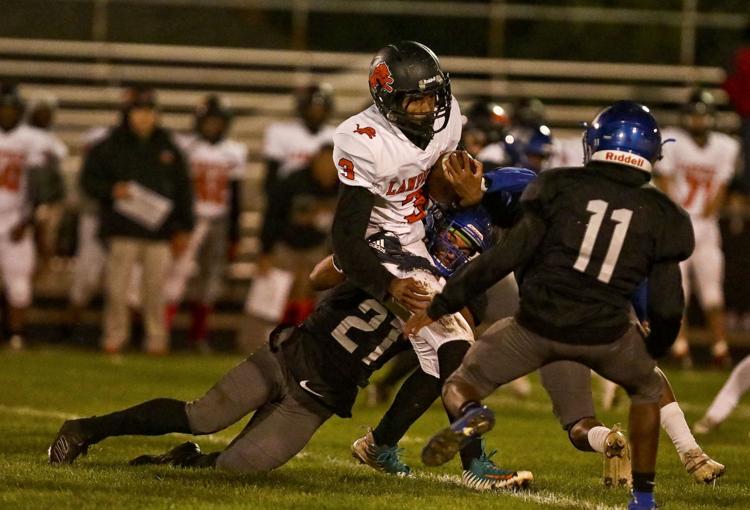 Lanphier MacArthur 14 10.11.19.JPG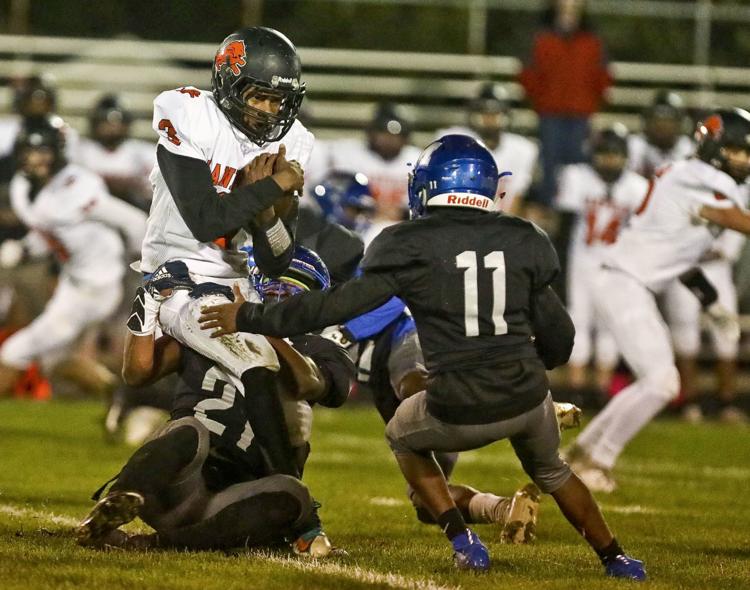 Lanphier MacArthur 15 10.11.19.JPG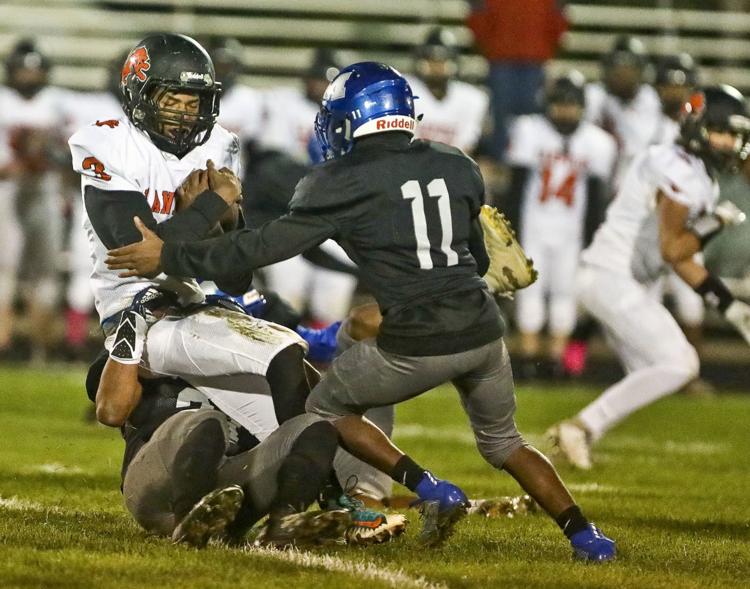 GALLERY-MountZion-Effingham-01-101919.JPG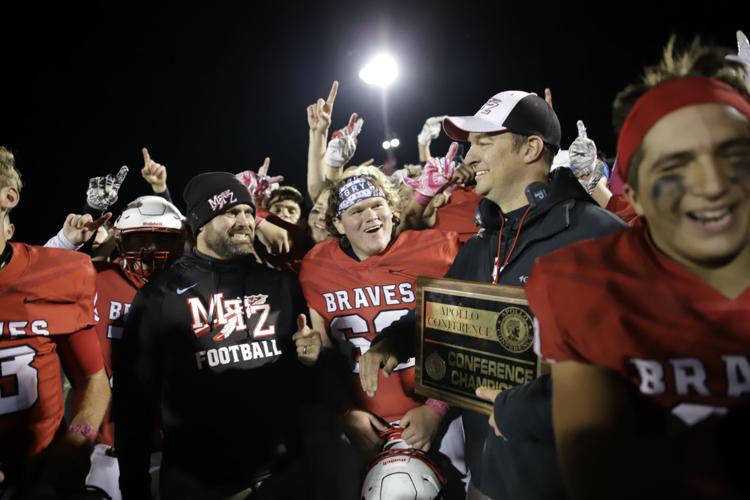 GALLERY-MountZion-Effingham-02-101919.JPG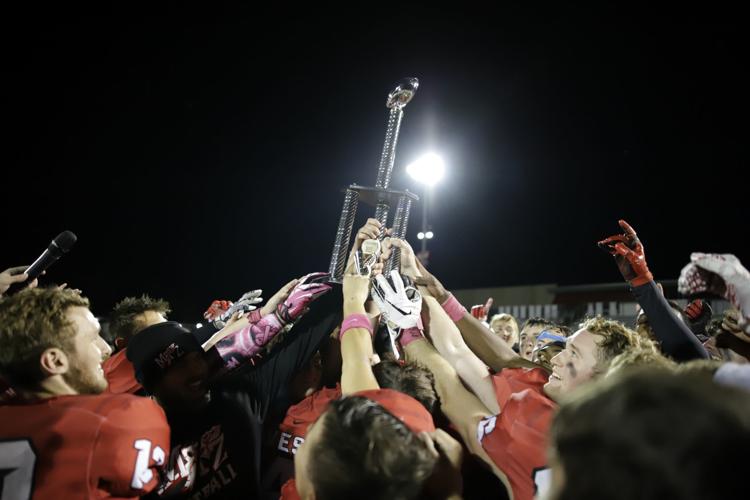 GALLERY-MountZion-Effingham-03-101919.JPG
GALLERY-MountZion-Effingham-04-101919.JPG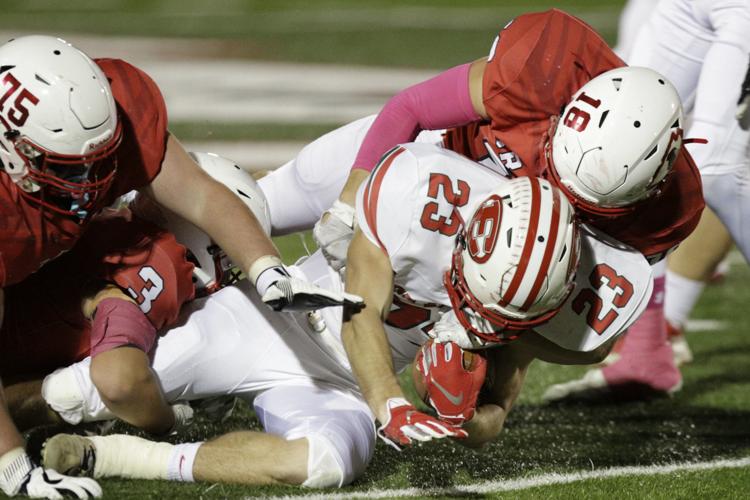 GALLERY-MountZion-Effingham-05-101919.JPG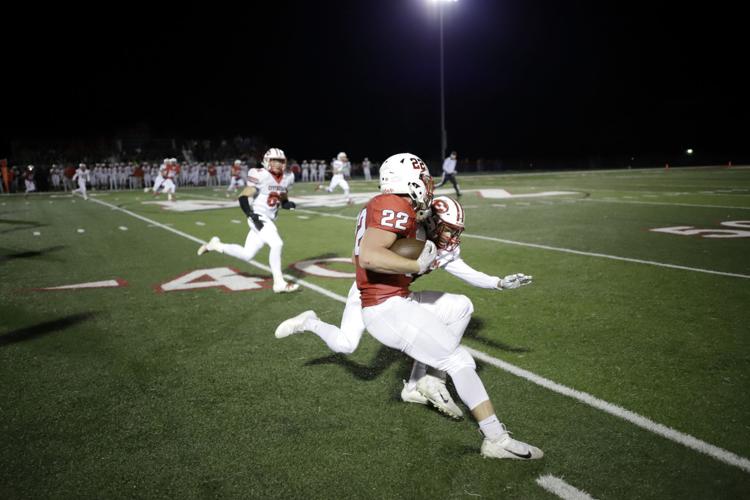 GALLERY-MountZion-Effingham-06-101919.JPG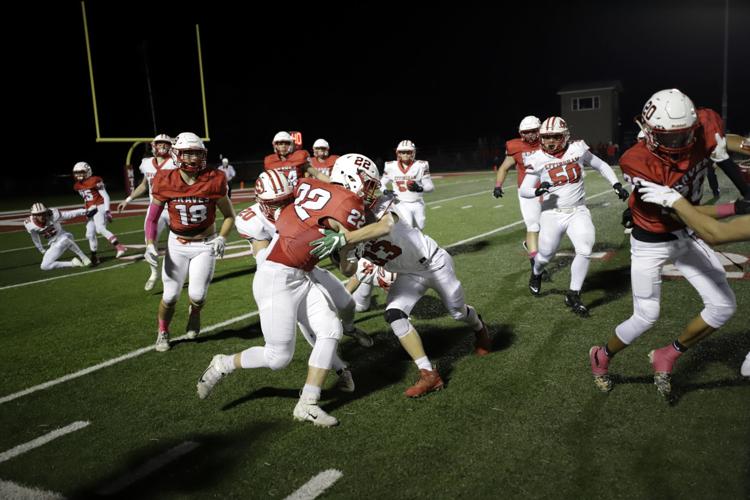 GALLERY-MountZion-Effingham-07-101919.JPG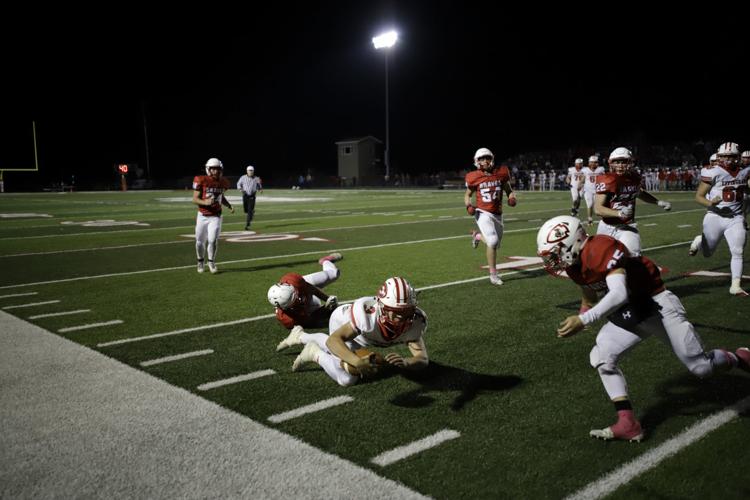 GALLERY-MountZion-Effingham-08-101919.JPG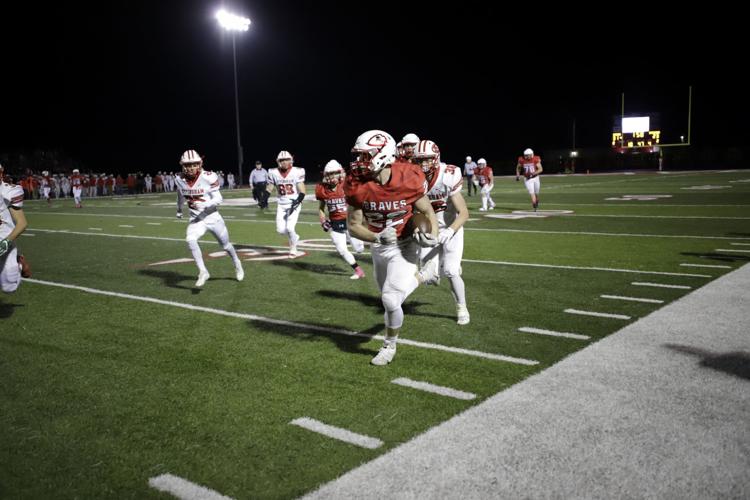 GALLERY-MountZion-Effingham-09-101919.JPG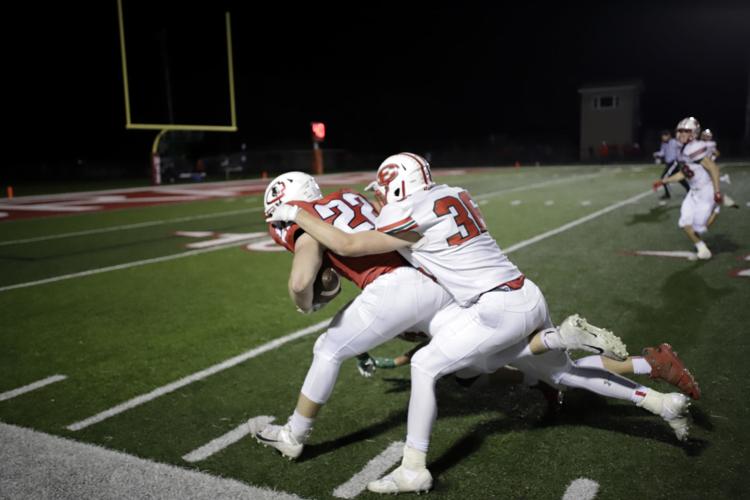 GALLERY-MountZion-Effingham-10-101919.JPG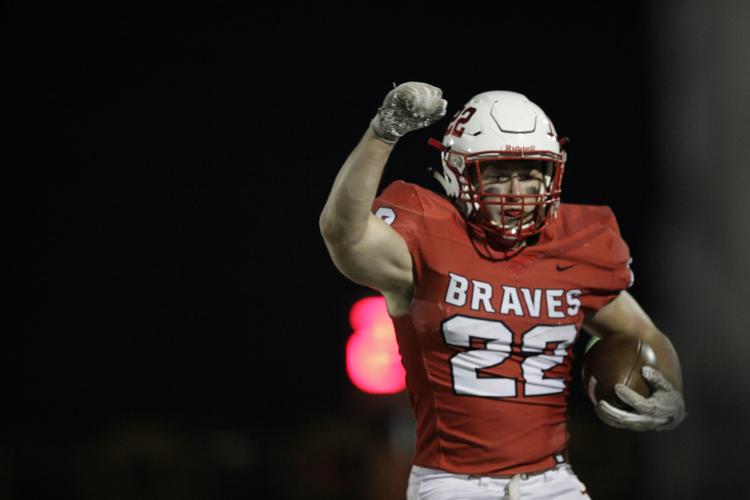 GALLERY-MountZion-Effingham-11-101919.JPG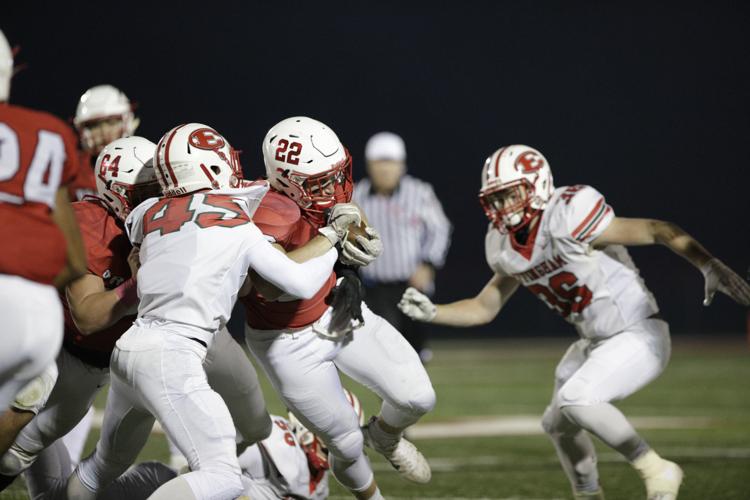 GALLERY-MountZion-Effingham-12-101919.JPG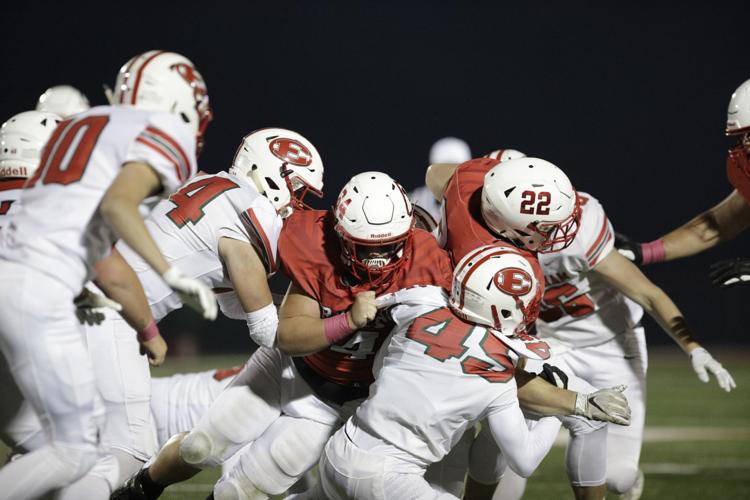 GALLERY-MountZion-Effingham-13-101919.JPG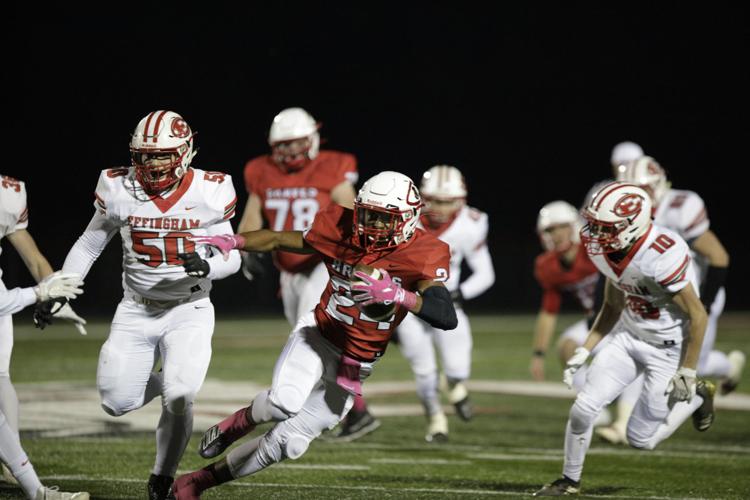 GALLERY-MountZion-Effingham-14-101919.JPG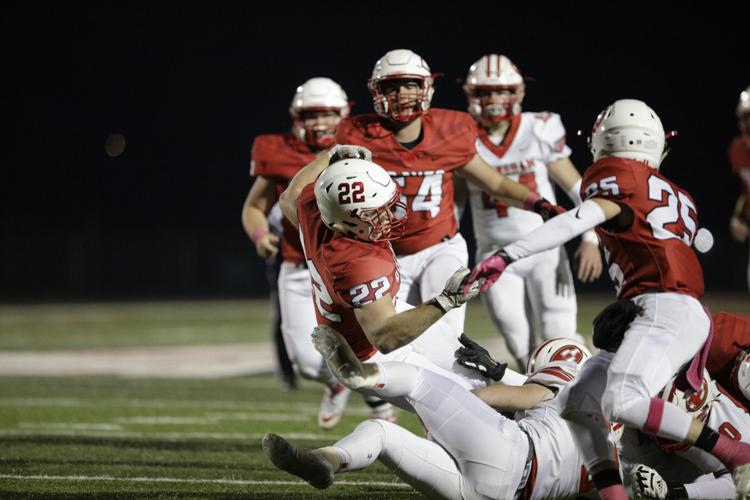 GALLERY-MountZion-Effingham-15-101919.JPG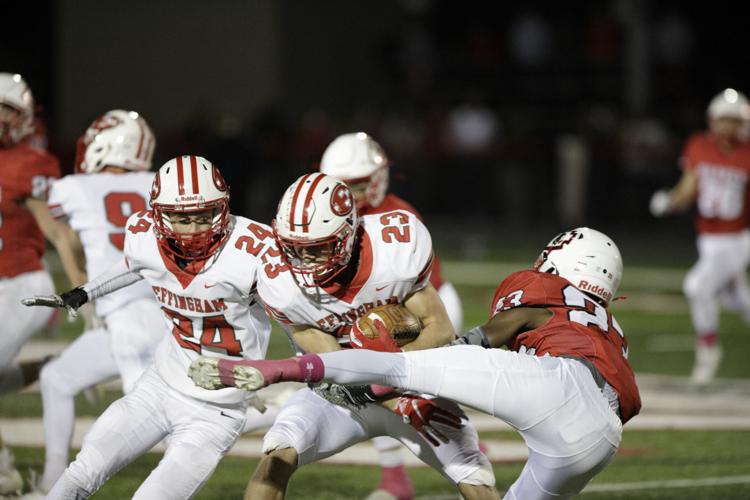 GALLERY-MountZion-Effingham-16-101919.JPG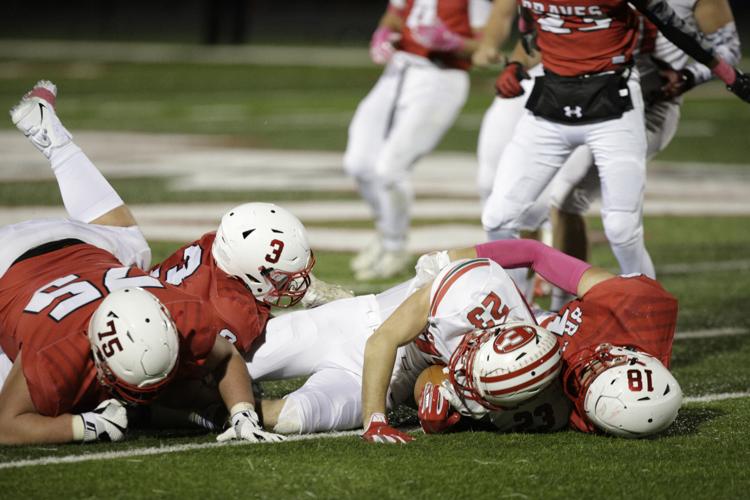 GALLERY-MountZion-Effingham-17-101919.JPG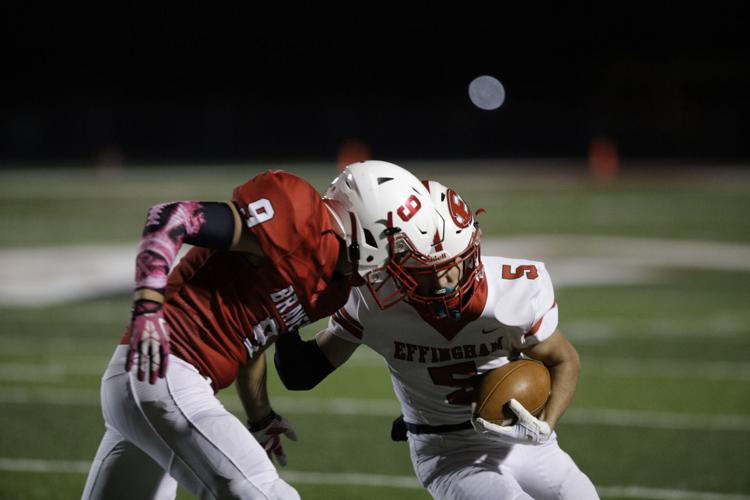 GALLERY-MountZion-Effingham-18-101919.JPG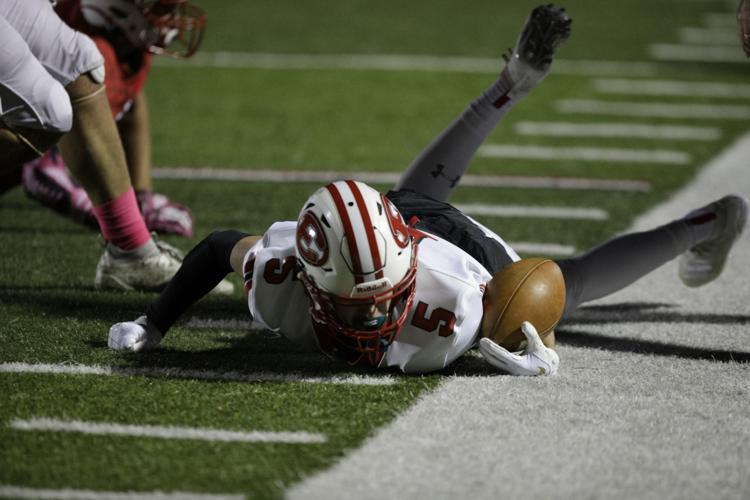 GALLERY-MountZion-Effingham-19-101919.JPG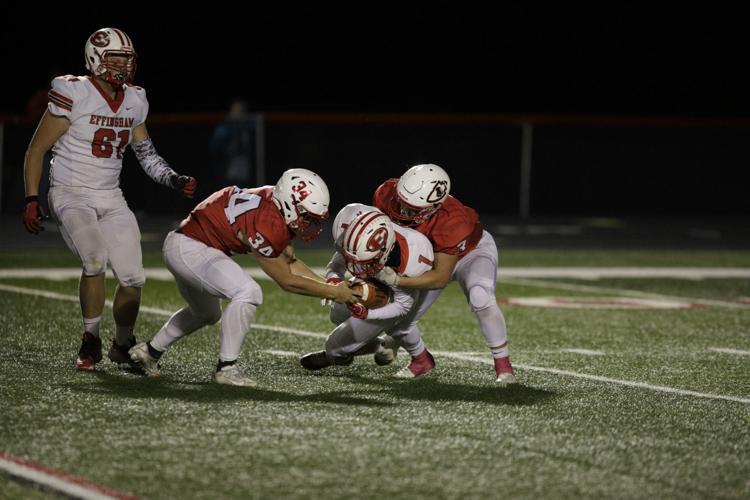 GALLERY-MountZion-Effingham-20-101919.JPG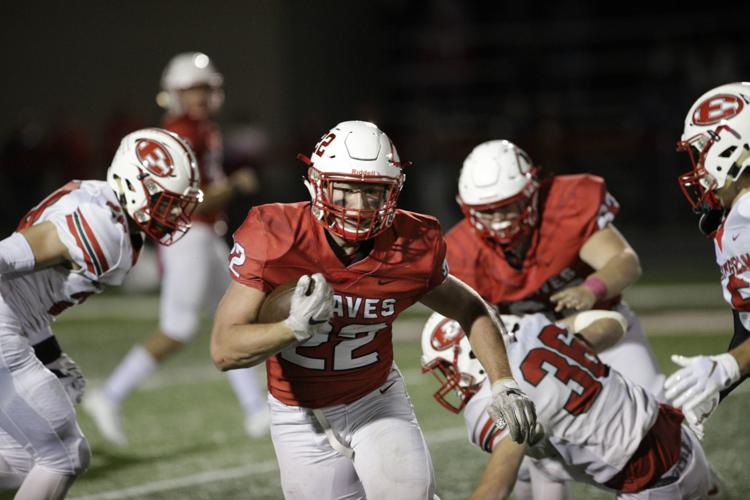 GALLERY-MountZion-Effingham-21-101919.JPG
GALLERY-MountZion-Effingham-22-101919.JPG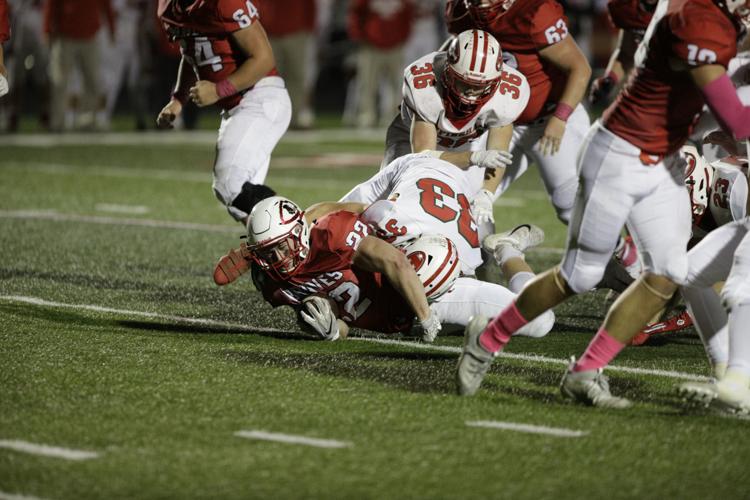 GALLERY-MountZion-Effingham-23-101919.JPG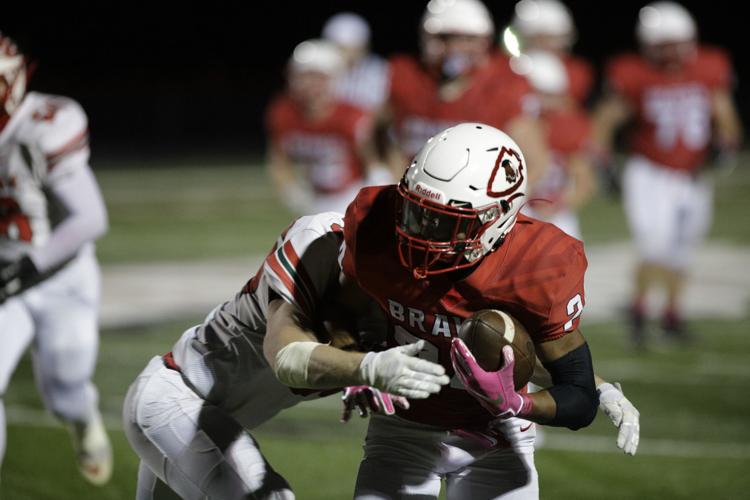 GALLERY-MountZion-Effingham-24-101919.JPG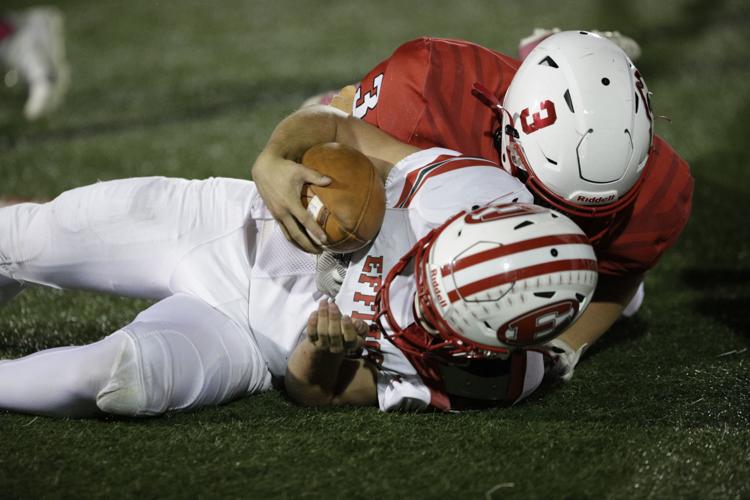 GALLERY-MountZion-Effingham-25-101919.JPG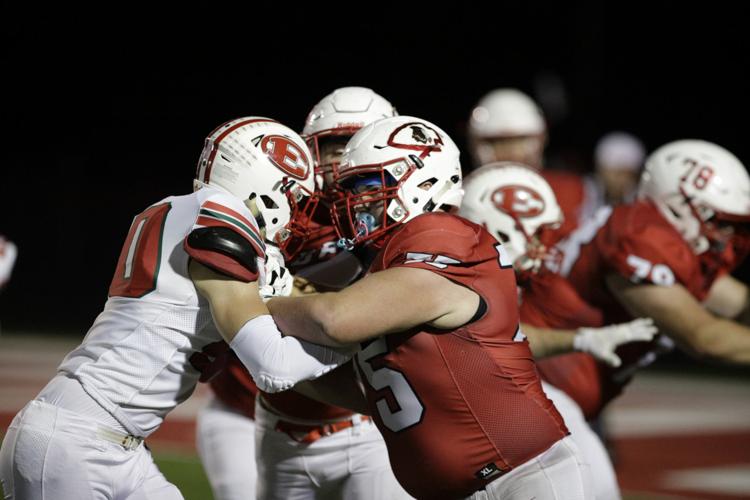 Contact Matthew Flaten at (217) 421-6968. Follow him on Twitter: @MattFlaten