Here's the thing about Drew Rogers: He loves golf. He can't get enough of it.
St. Teresa's Cody Dodson carries himself with moxie and flair. It's as if he's had plenty of bad rounds in his relatively brief golf career, b…
Charleston senior Pierson Smith has looked up to the other Trojan golfers, who won back-to-back Class 2A state titles, including his brother P…
St. Teresa, Monticello, Sullivan and Bement High Schools meet at Hickory Point Golf Course on Wednesday afternoon in Decatur.
Volleyball just wasn't Kenzie Shumate's thing. She tried it as a freshman at Mount Zion, but things just didn't click.
Behind a pair of 38s, the Mattoon boys' golf team beat Charleston 162-166 Tuesday at Meadowview Golf Course
Perhaps there were golf matches last season that Hannah Harpster should have watched from the sideline.
"He's kind of like the horizon. He just kind of stays steady. ... He's got it in his blood."
The traffic on US Highway 51 hummed in the background of the fourth hole at the Clinton Country Club and a slight breeze whistled across the f…
Few teams in downstate Illinois have had the success at the state level of the Charleston golf program.
The first IHSA event in the JG-TC area since March 6 saw the Shelbyivlle Lady Rams win the Meridian Earlybird golf Invite at Moweaqua Thursday…
DECATUR — Kira Wolf is still moving on, and still has a chance at her fourth top-20 finish in as many seasons.
A beautiful fall day made for great golf as IHSA Class 2A golfers compete at ISU's Weibring Golf Club.
DECATUR — The IHSA boys and girls state golf tournaments will be held at courses in Bloomington-Normal and Decatur, respectively, this weekend.
The Minnesota commit has won medalist honors three times at the Apollo championship, thrice at a regional and twice at a sectional. There's on…
Mattoon and Charleston shot the same score at an IHSA postseason event for the second straight week - and moved on for the second straight week.
SULLIVAN — When it comes to domination, it is hard to find teams on par with Sullivan's boys golf team. 
BETHANY — Charleston's girls golf team continued its dominance at the regional level, picking up its seventh consecutive regional title Thursd…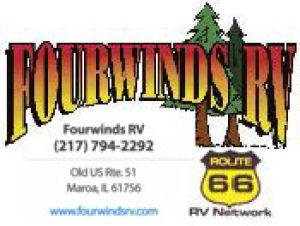 Tanzyus Logan Funeral Service and Care
The Trojans won the Mattoon regional Monday on a fifth-score tiebreaker, and Blake Wolfe was the individual medalist.
ARCOLA — Last year the Arcola/Arthur-Lovington-Atwood-Hammond boys golf team was 8-7. This year the Knight-Riders have turned it around to a 1…
Landsaw's guidance of Charleston girls golf from an also-ran to a state champion stems from an affinity to teach and a knack for seeing projec…
BLOOOMINGTON — Trailing entering the back nine, Effingham St. Anthony turned it on at the right time.
NORMAL — Winning a second straight Class 2A title wasn't going to be as easy as last year for the Charleston boys golf team.