DECATUR — Kira Wolf is still moving on, and still has a chance at her fourth top-20 finish in as many seasons.
A beautiful fall day made for great golf as IHSA Class 2A golfers compete at ISU's Weibring Golf Club.
DECATUR — The IHSA boys and girls state golf tournaments will be held at courses in Bloomington-Normal and Decatur, respectively, this weekend.
The Minnesota commit has won medalist honors three times at the Apollo championship, thrice at a regional and twice at a sectional. There's on…
Mattoon and Charleston shot the same score at an IHSA postseason event for the second straight week - and moved on for the second straight week.
SULLIVAN — When it comes to domination, it is hard to find teams on par with Sullivan's boys golf team. 
BETHANY — Charleston's girls golf team continued its dominance at the regional level, picking up its seventh consecutive regional title Thursd…
The Trojans won the Mattoon regional Monday on a fifth-score tiebreaker, and Blake Wolfe was the individual medalist.
ARCOLA — Last year the Arcola/Arthur-Lovington-Atwood-Hammond boys golf team was 8-7. This year the Knight-Riders have turned it around to a 1…
Landsaw's guidance of Charleston girls golf from an also-ran to a state champion stems from an affinity to teach and a knack for seeing projec…
BLOOOMINGTON — Trailing entering the back nine, Effingham St. Anthony turned it on at the right time.
NORMAL — Winning a second straight Class 2A title wasn't going to be as easy as last year for the Charleston boys golf team.
DECATUR — Mattoon's Kira Wolf played 1-under par on her final eight holes on Saturday — a testament to her perseverance.
DECATUR — It was a cold, damp round on Friday, but Mattoon's Kira Wolf got through it with an all-state finish in her sights.
BLOOMINGTON — Through most of the day Friday, the Sullivan boys golf team was leading the Class 1A state tournament. Senior Redskins golfer Ca…
MATTOON — Mattoon's Kira Wolf and Tanner Romine are no strangers to the Class 2A state golf meet.
DECATUR — The girls golfing in the Class 2A State Golf Tournament Friday and Saturday at Hickory Point Golf Course will face new rules and sti…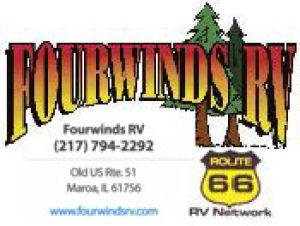 Tanzyus Logan Funeral Service and Care
DANVILLE -- The Sullivan boys golf team made history Monday. 
SULLIVAN — If you are driving by the Sullivan Country Club and see some strange lights on the course late at night, don't be alarmed.
WINDSOR -- It's two down, one to go for Sullivan. 
CHARLESTON — The goal for the Charleston High School boys golf team shouldn't be too hard to figure out this season.
BLOOMINGTON — Normal University High's boys golf team wrote a storybook ending to its record seventh straight state championship in 2009.
SPRINGFIELD, N.J. — Luke Ludwig experienced the highs and lows of golf drastically on Monday.