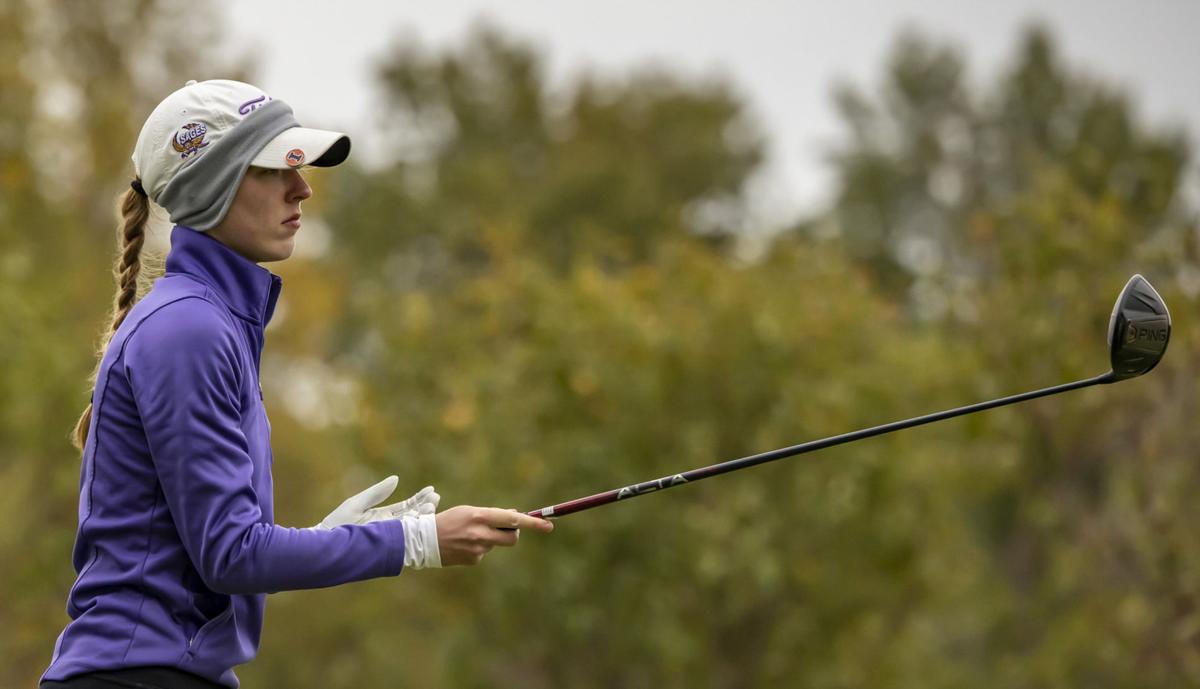 SPRINGFIELD — As Ashley Long and the other three regional medalists in her group moved through the final holes of The Rail Golf Course in Springfield during the Class 1A Rochester Sectional on Thursday, a growing trail of spectators were along for the trip. 
It wasn't Tiger Woods at the Masters, but a large group of onlookers and golf carts tracked the final group's movements as they approached hole No. 18.
It was a big hole for all four golfers — the final hole of the season without a girls golf state tournament and the final hole for Long in her high school career. 
"On No. 18, I walked up to the tee box and and I thought to myself this is the last ever drive I'm going to hit in high school tournament because it's my senior year and there is nowhere else to go with this," Long said. "I wouldn't say today is disappointing but the idea here was to finish strong and let's make this a good hole."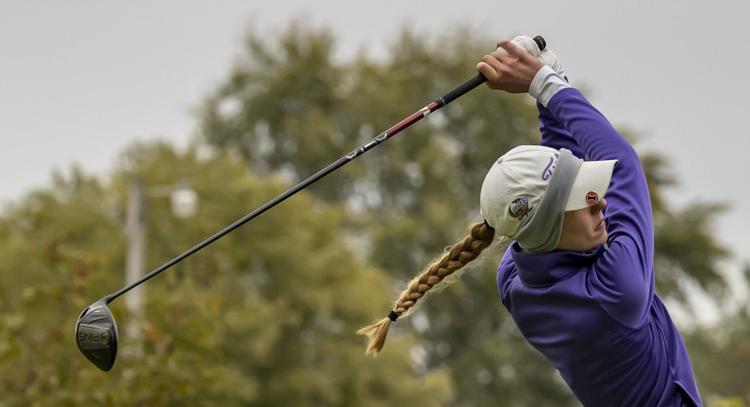 With conditions that saw a 25-degree temperature drop and strong wind gusts, Long shot an 86 (42 on the front nine holes and 44 on the back nine) to finish tied for seventh place. Williamsville's Faith Davis, Rochester's Karlie Schnepp, and Sacred Heart-Griffin's Sofia Lowis each shot 79 and Schnepp won medalist honors in a playoff. 
"The wind was definitely challenging but, honestly, I think I did a good job of adapting to the weather changes today and I think that my biggest struggle today scoring-wise was my putting. I really struggled with that today. I have a lot of experience in tournaments where we will have to play in weather like this and I have really learned how to play through it," she said. "It first took some getting used to (playing with a crowd) but now I'm used to that competitive format. It is just another thing you have to learn to play through and you can't let it phase you when you're out there."
Two people that weren't in the group following Long were her parents, who haven't watched Long golf in-person since her sophomore year. It's not because of lack of interest as Long's mother, Stephanie Long, was cheering her on from the parking lot. 
"I've really never let my parents come up and watch me in high school tournament meets. It is just a big mental thing for me," Long said. "My mom is sitting in the parking lot — that was as far as she was allowed today. It's not that they don't want to, it's just that I golf better alone and they are always a little nervous for me because they don't know how I do until I get back."
With Long graduating, Monticello's golfing future lies with sophomore Amelia Patterson, who shot a 103 on Thursday. 
"I'm glad that (Amelia) was out here and could play today. Her swing has improved so much from her freshman to sophomore year and she never really golfed too much before her freshman year," Long said. "Last year was really a learning year for her and this year she has really grown so much as a player and she practices so hard I think her scores will continue to drop over the next two years and I can't wait to see how well she does."
In a typical season that sees the top three teams and the top 10 individuals advance to the state tournament, Long would have advanced in the championship series. Instead, she is reflecting on her short season and pondering her golfing future. 
"I'm happy that I accomplished a lot of the goals I had for the season.  At the start, we really didn't know what it would look like and we didn't know if we were going to have a season play prepared like normal throughout the summer and so I was so incredibly thankful to get to have the season even if it wasn't the same," she said. "I do really want to play golf on the next level for sure and I've been talking to a couple of coaches and I would like to play in college but I think I'm just going to choose my school first for academic reasons and see if I can play from there. Hopefully this is not my last competitive tournament because I would love to continue to play."
Charleston ties for second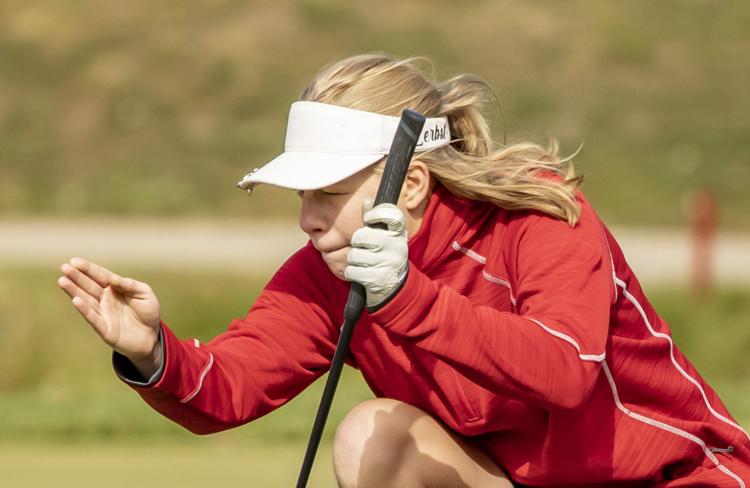 Charleston's Stacey Zerbst was prepared for a hole like No. 14 today. Her Trojans' coaches have reinforced that she should treat each hole and each swing as its own event and try not to worry too much about what happened before and after. 
Zerbst tough experience on No. 14 started by accidentally hitting her opponent's golf ball instead of her own. That shot ended up out of bounds for another penalty and when Zerbst got it on the green, she four-putted. Her score of 10 on the hole could have derailed her confidence and hurt the Trojans' chance at sectionals but instead Zerbst finished the day as Charleston's top golfer with a score of 90. The team combined for a score of 375, good for a tie for second place with St. Thomas More. Scared Heart-Griffin won the team competition with a team score of 349. 
"I was kind of down in the dumps after that but I was able to get myself together, breathe and just hit the next shot like everything was OK," Zerbst said. "It was a new hole and I need to shot it as if it is its own thing. That's how I had to feel about it and that's what our coaches say: One stroke at a time."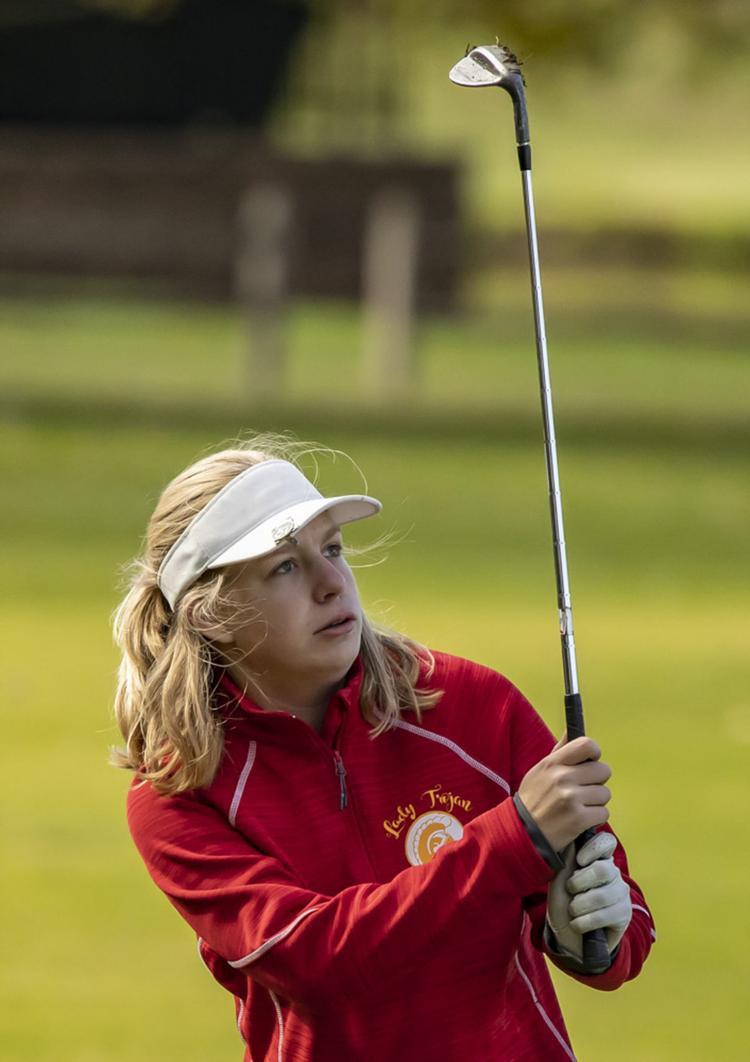 Zerbst finished with a 90, good for 13th overall and was followed by teammates Hannah Harpster (93), Madeline Sanders (93) and Taryn Pearson (99). 
"I am really pleased today. I checked all the team scores that were feeding (into the sectional) and I believe we were the fifth-best coming in. I really thought that if everything went well we would finish as high as second and we did," Charleston girls golf coach Todd Keating said. "This year the team really met and exceeded my expectations. I can't say I'm fully surprised by how well we did because I knew we had a very deep team and a lot of good scores. We won the Apollo Conference and we won the regional. It was a great season."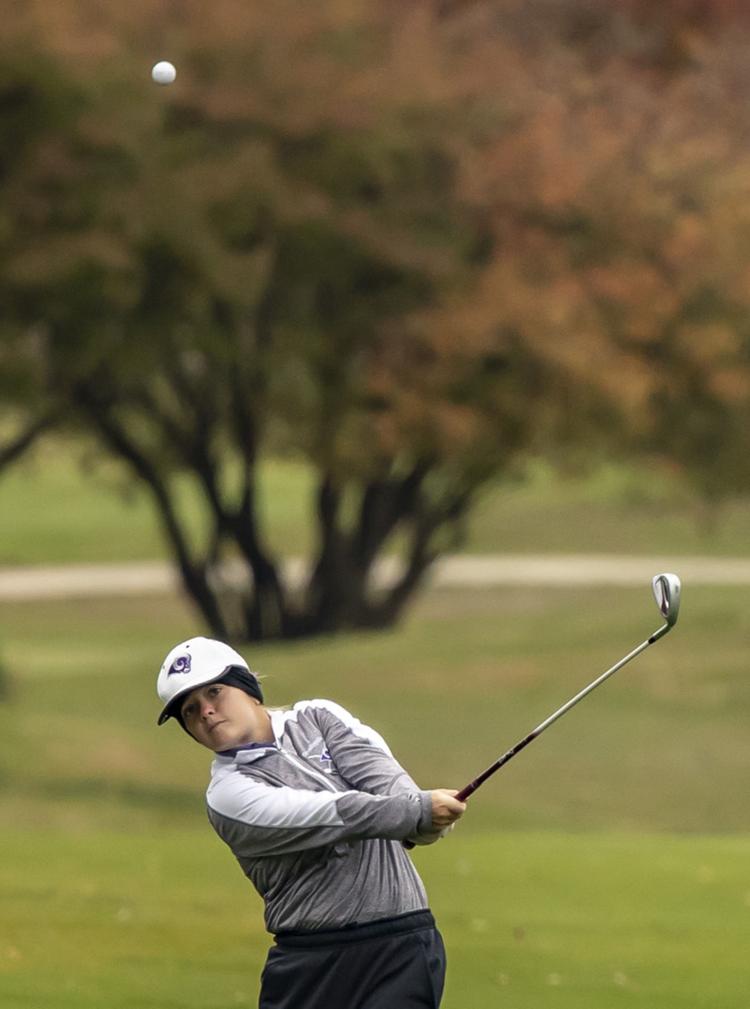 Other local golfers competing included Shelbyville junior Emma Houska who shot a 99 to finish tied for 30th individually. Tuscola sophomores Makenna Fiscus and Marley Good shot 102 and 126 respectively for 36th and 58th place. 
St. Anthony 2nd at Salem
At the Class 1A Salem Sectional on Monday, Effingham St. Anthony finished second in the team competition. Bulldogs golfers Morgan Schuette and Reagan Westendorf, both seniors, each shot 79 to finish tied for seventh place. Senior Macy Ludwig shot an 80 to finish ninth overall. Rounding out the Bulldogs scoring was sophomore Lauren Schwing (83), junior Ellie Wegman (88) and junior Nina Hakman (96). In the individual results, Effingham's Ava Boehm finished fourth with a scored of 75. Teutopolis senior Averie Bushue finished 12th with a score of 83. 
At the Class 2A Champaign Centennial Sectional on Tuesday, Mattoon's Callan Haldorsen shot a 79 to finish tied for seventh place. The Green wave senior shot a 41 on the front nine and 38 on the back nine, including birdies on holes No. 14 and 18. 
---
PHOTOS: IHSA Girls Golf Class 1A Sectional at The Rail Golf Club
Girls_Sectionals 1 10.15.20.JPG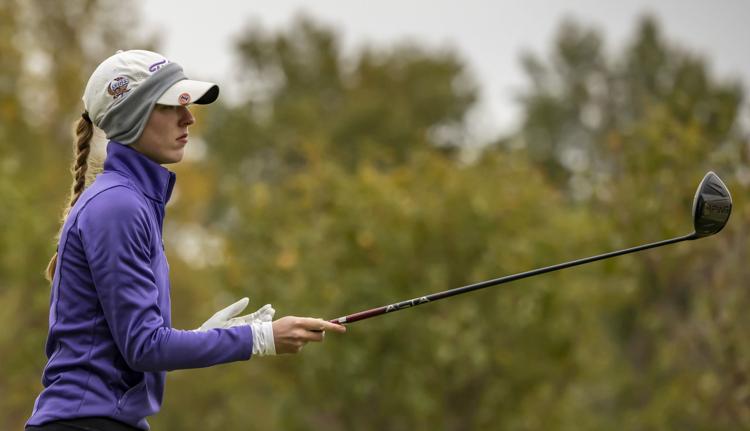 Girls_Sectionals 2 10.15.20.JPG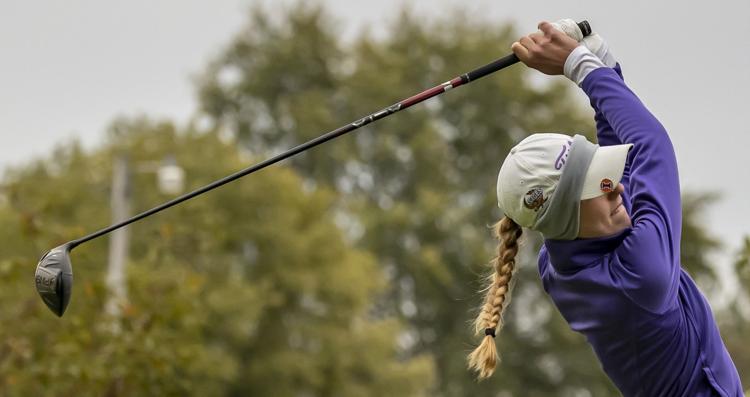 Girls_Sectionals 3 10.15.20.JPG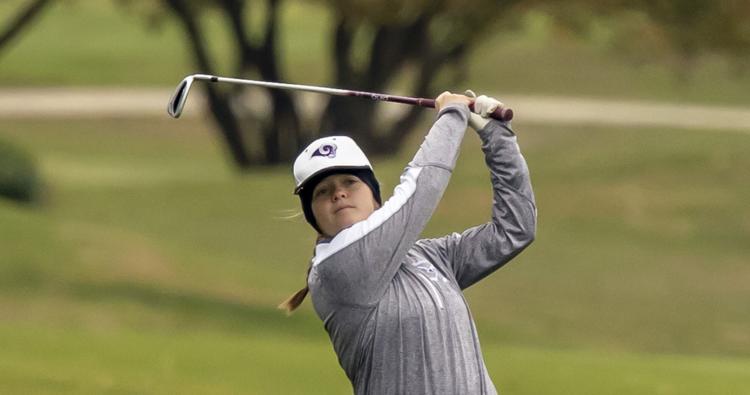 Girls_Sectionals 4 10.15.20.JPG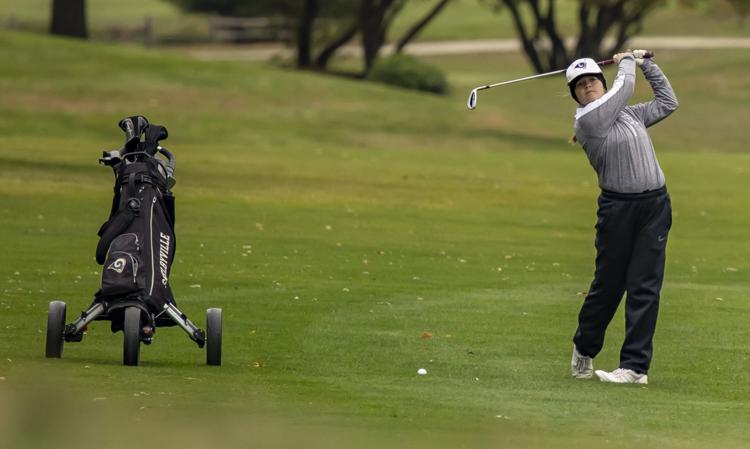 Girls_Sectionals 5 10.15.20.JPG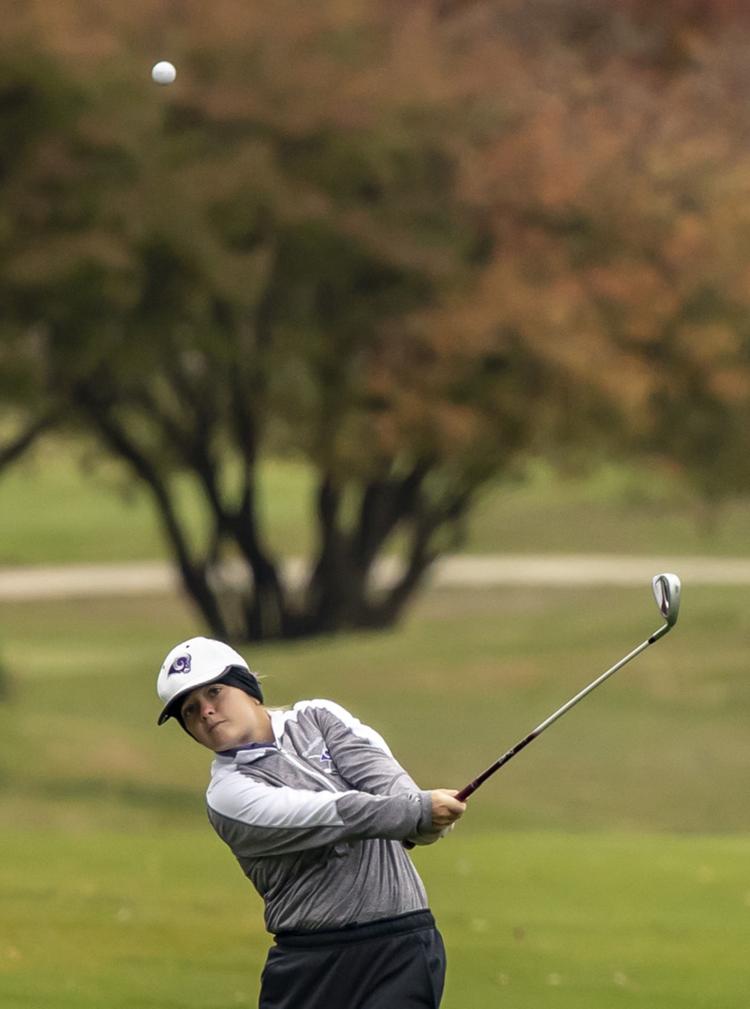 Girls_Sectionals 6 10.15.20.JPG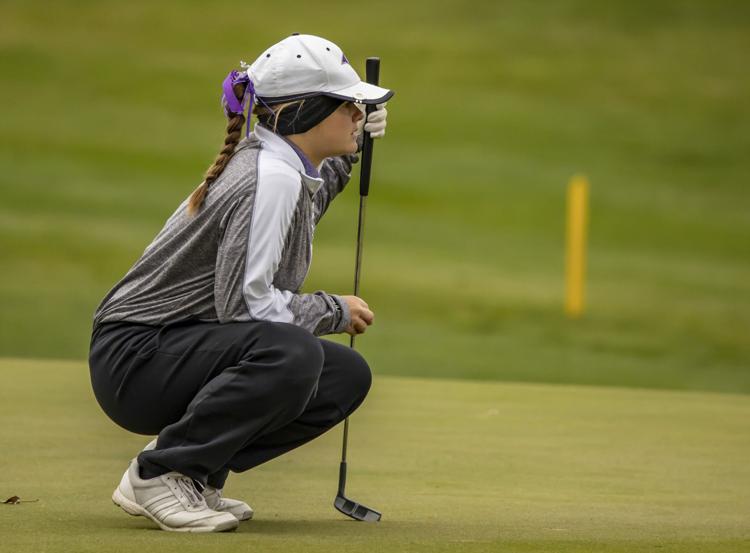 Girls_Sectionals 7 10.15.20.JPG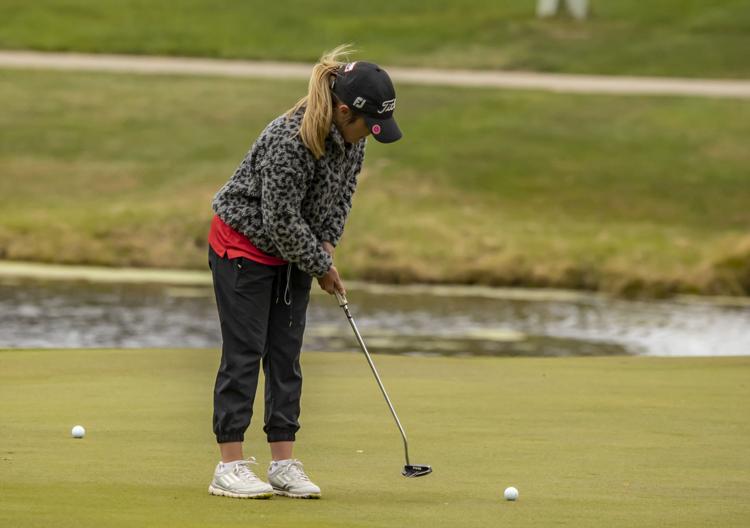 Girls_Sectionals 8 10.15.20.JPG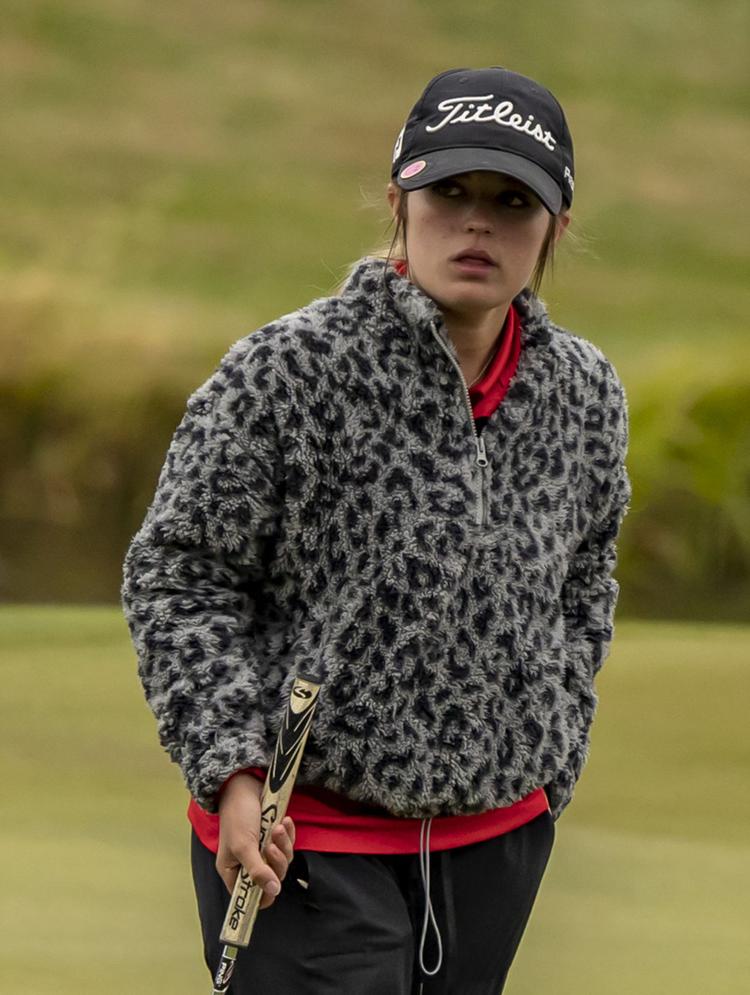 Girls_Sectionals 9 10.15.20.JPG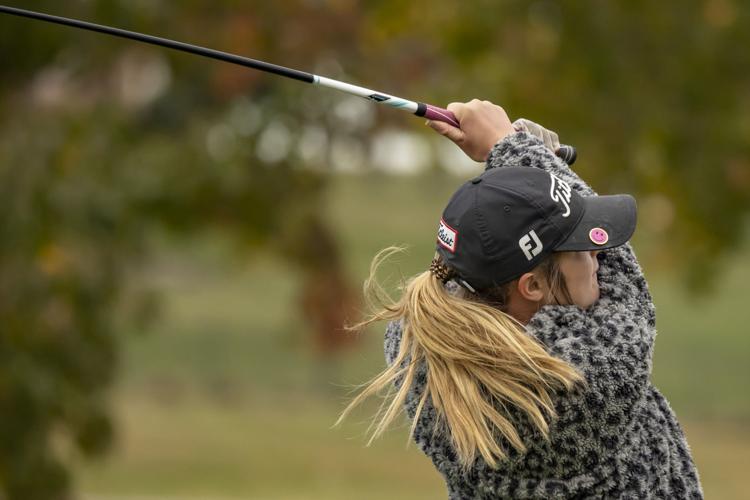 Girls_Sectionals 10 10.15.20.JPG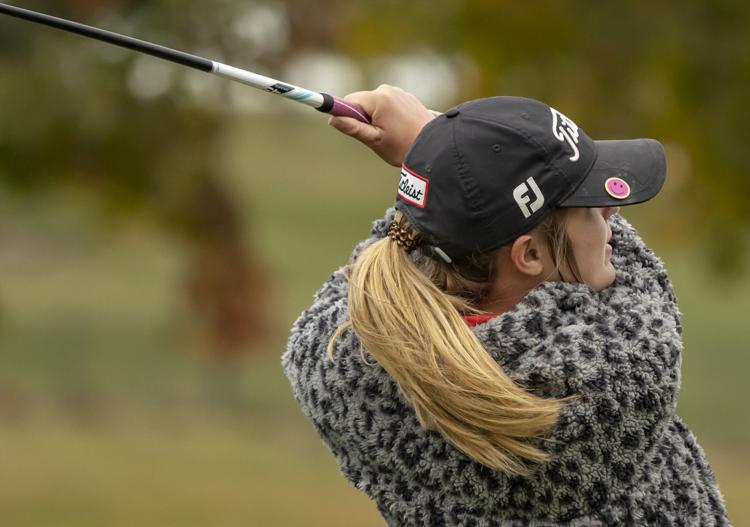 Girls_Sectionals 11 10.15.20.JPG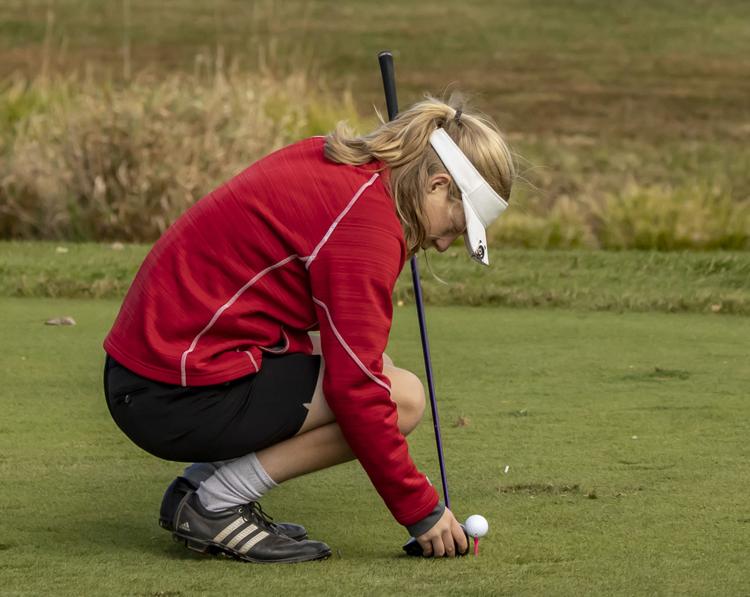 Girls_Sectionals 12 10.15.20.JPG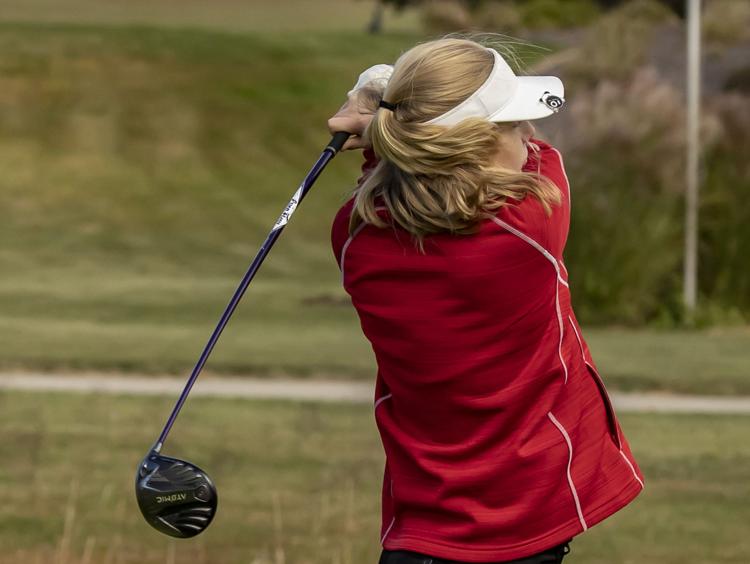 Girls_Sectionals 13 10.15.20.JPG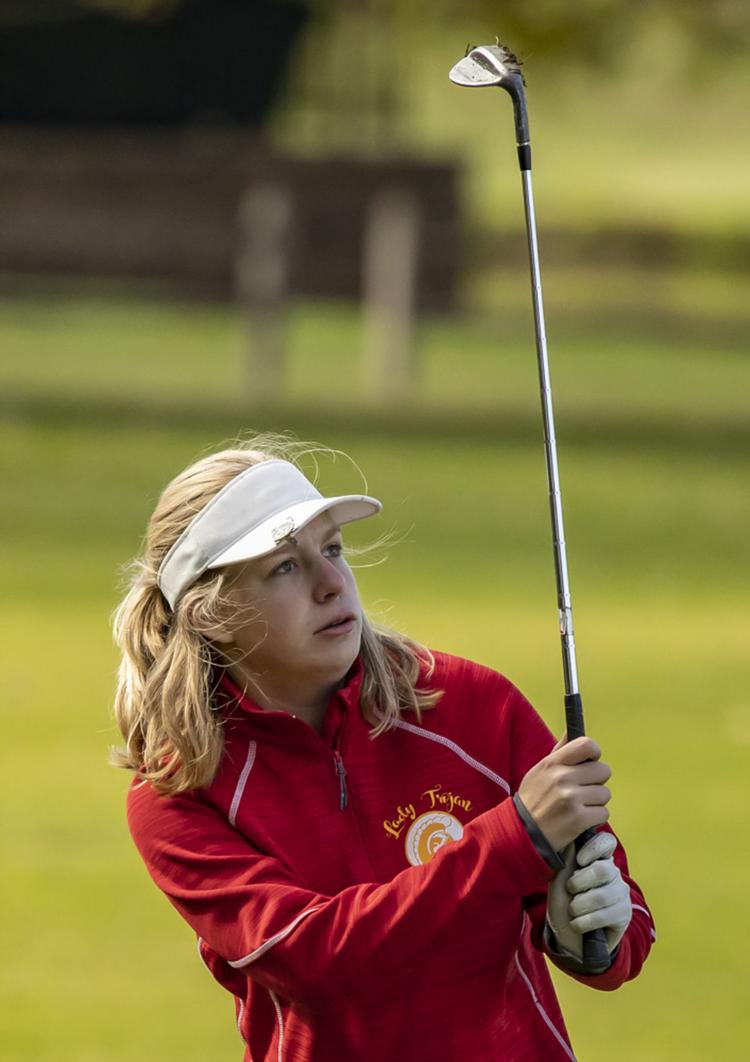 Girls_Sectionals 14 10.15.20.JPG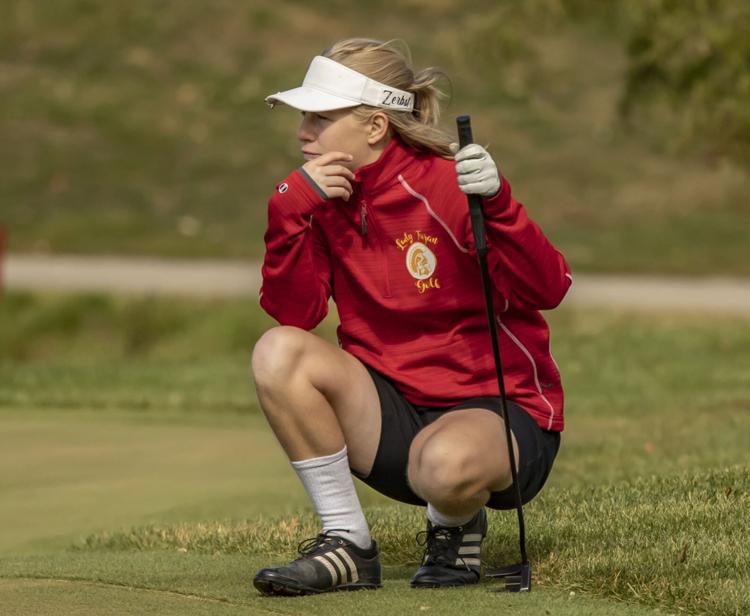 Girls_Sectionals 15 10.15.20.JPG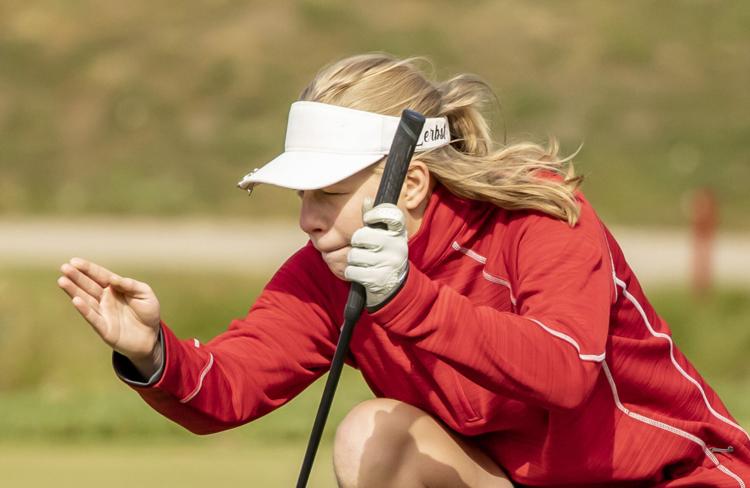 Girls_Sectionals 16 10.15.20.JPG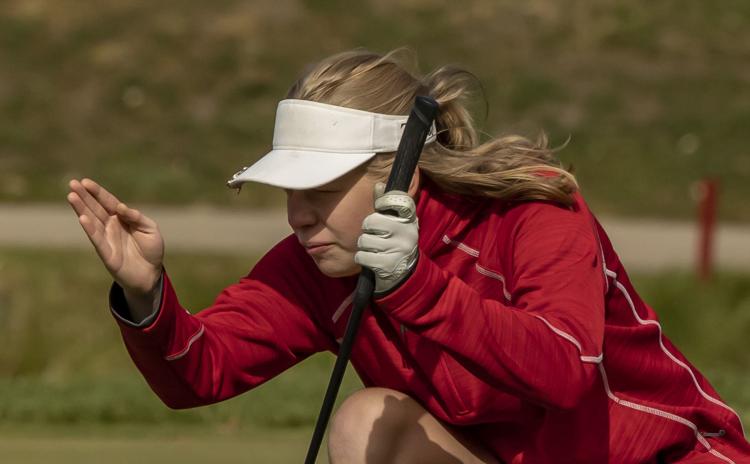 Girls_Sectionals 17 10.15.20.JPG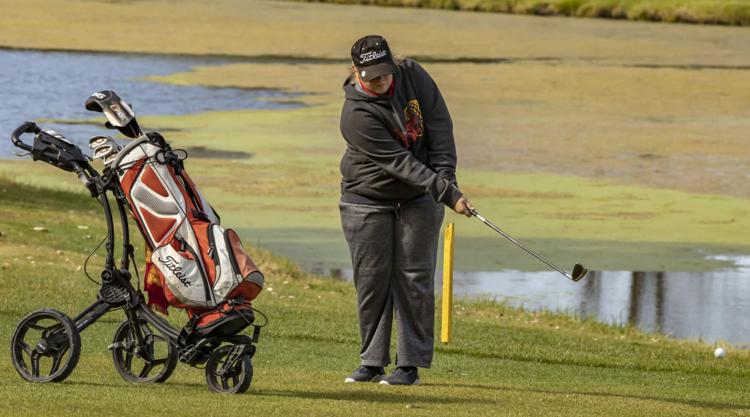 Girls_Sectionals 18 10.15.20.JPG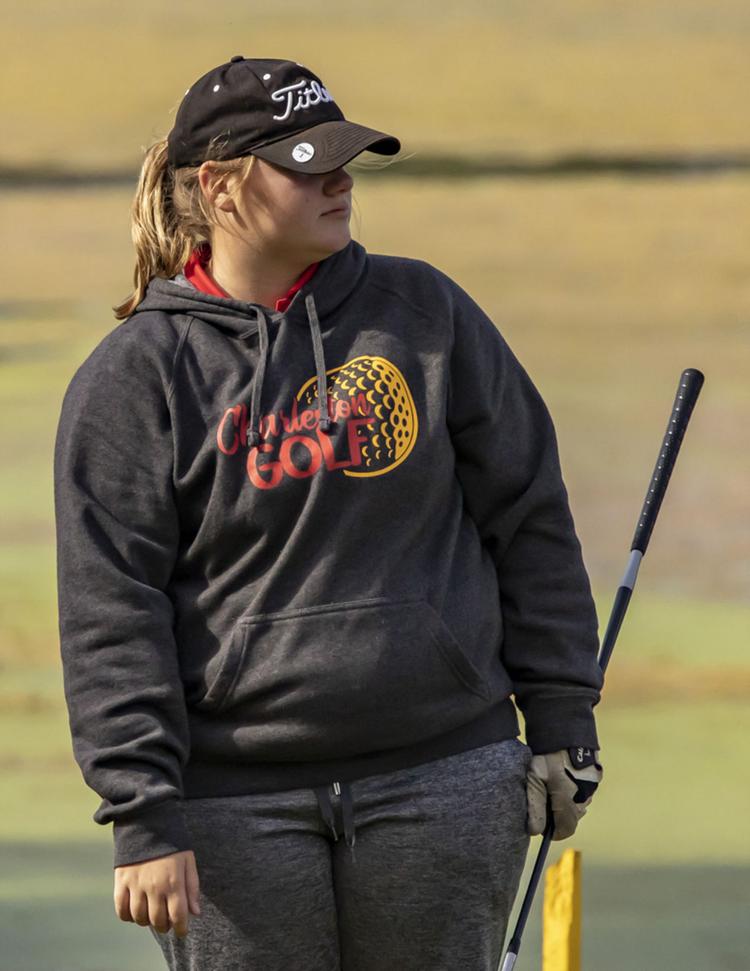 Girls_Sectionals 19 10.15.20.JPG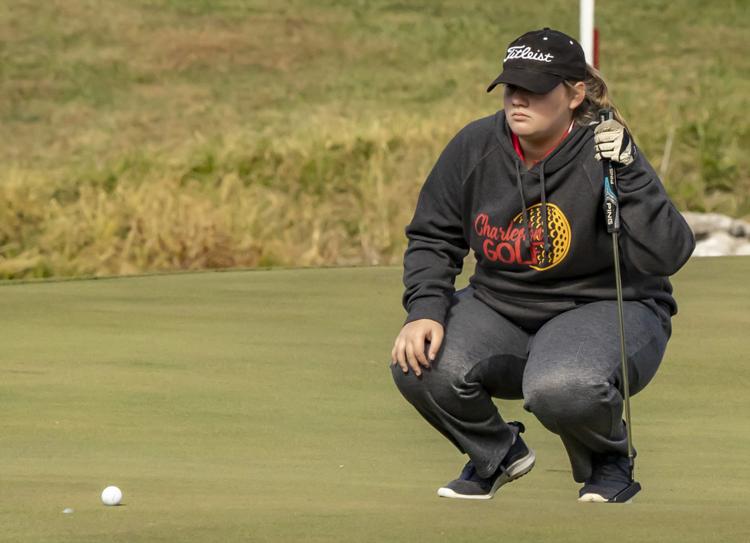 Girls_Sectionals 20 10.15.20.JPG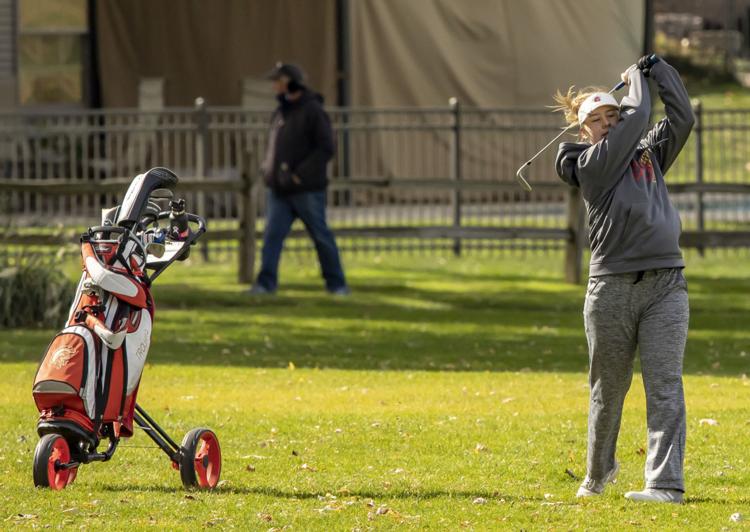 Girls_Sectionals 21 10.15.20.JPG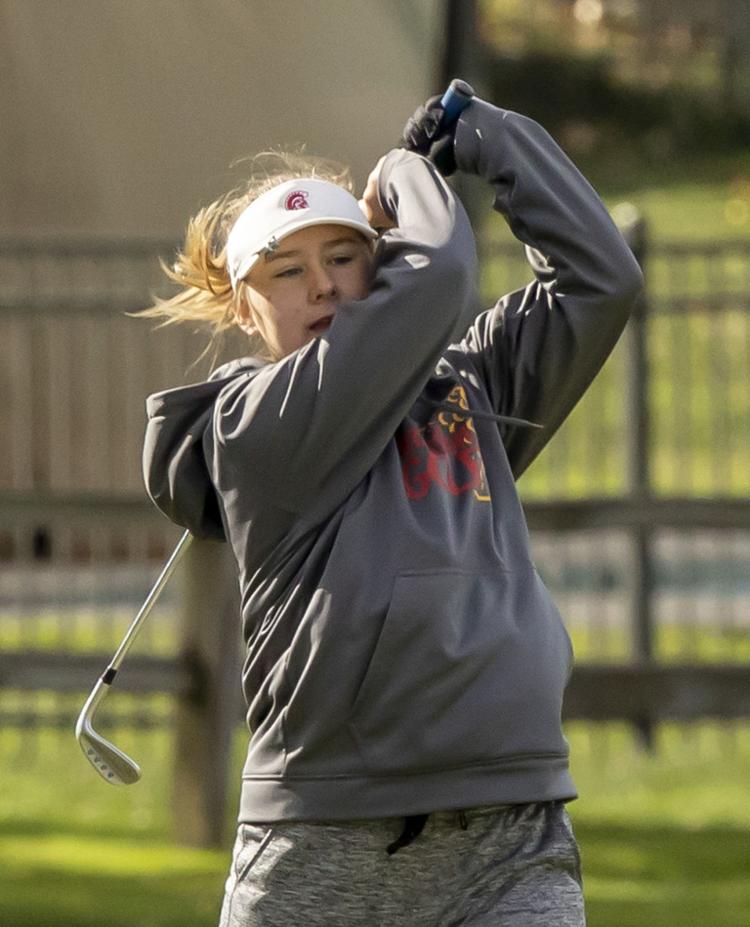 Girls_Sectionals 22 10.15.20.JPG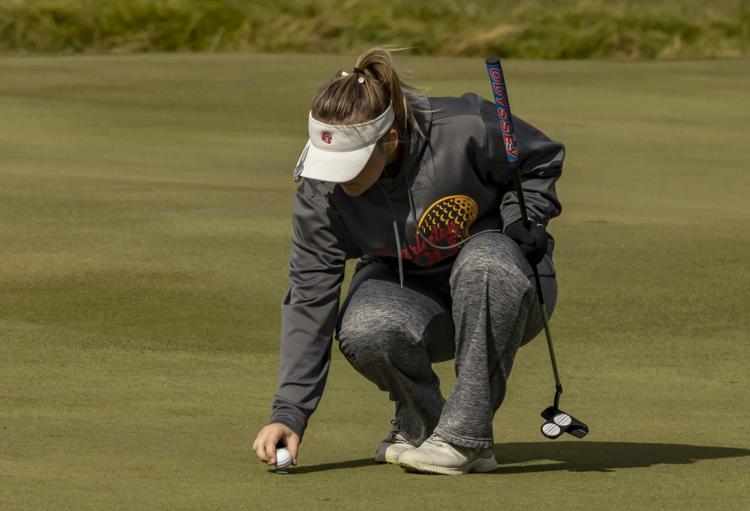 Girls_Sectionals 23 10.15.20.JPG
Girls_Sectionals 24 10.15.20.JPG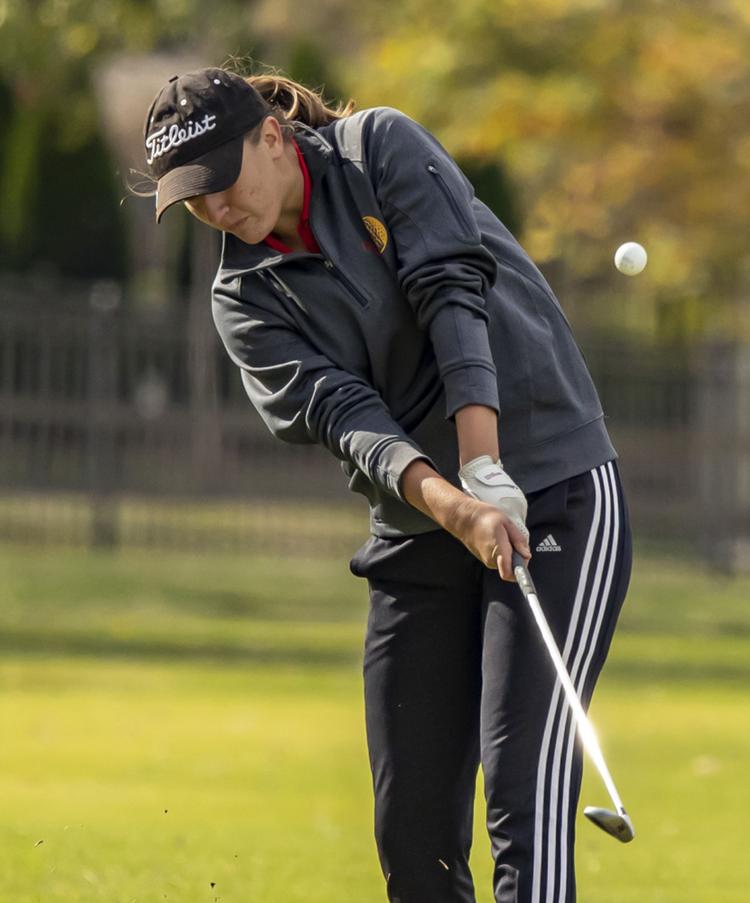 Girls_Sectionals 25 10.15.20.JPG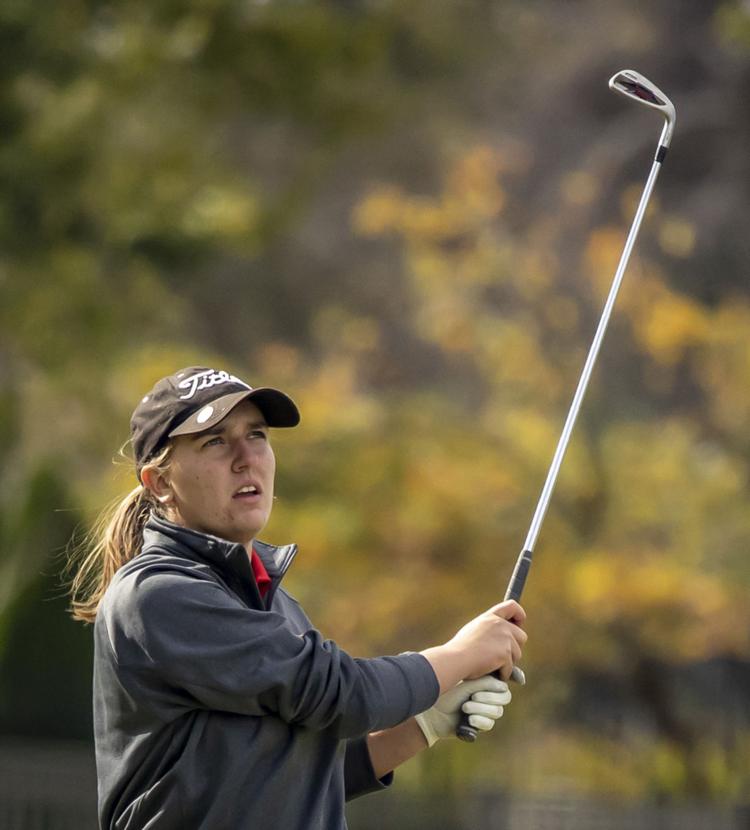 Girls_Sectionals 26 10.15.20.JPG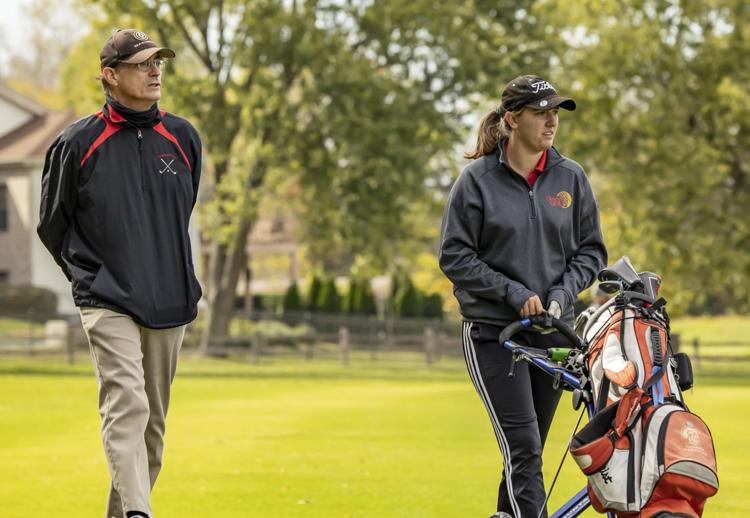 Girls_Sectionals 27 10.15.20.JPG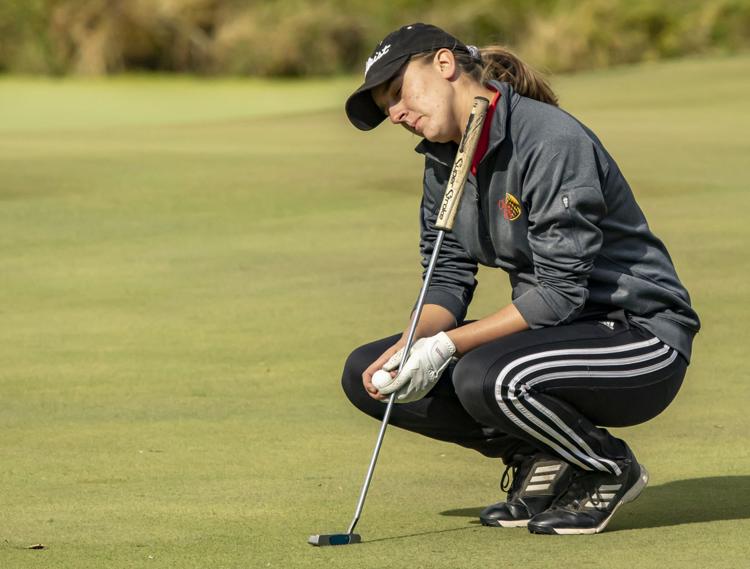 Girls_Sectionals 28 10.15.20.JPG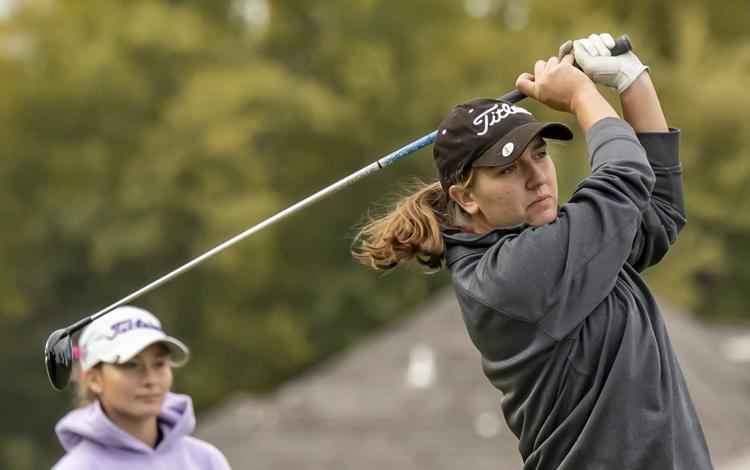 Contact Matthew Flaten at (217) 421-6968. Follow him on Twitter: @MattFlaten