BLOOMINGTON — High school sports this school year are going to look like they never have before in the state.
On Wednesday, the Illinois High School Association unveiled a makeover to the school sports schedule as a result of the COVID-19 global pandemic. There are no cancellations, but there are condensed seasons and sports in different seasons.
Football, girls volleyball and boys soccer, deemed medium or higher risk sports by Gov. J.B. Pritzker, will move to the spring in a revamped schedule. The spring season will run from Feb. 15 to May 1.
Boys and girls golf, girls tennis, boys and girls cross country and girls swimming and diving will remain in the fall season, which will run from Aug. 10 to Oct. 24. Sports that typically take place in winter seasons remain unchanged: Boys and girls basketball, wrestling, boys swimming and diving, cheerleading, dance, boys and girls bowling and women's gymnastics. The winter season runs from Nov. 16 to Feb. 13.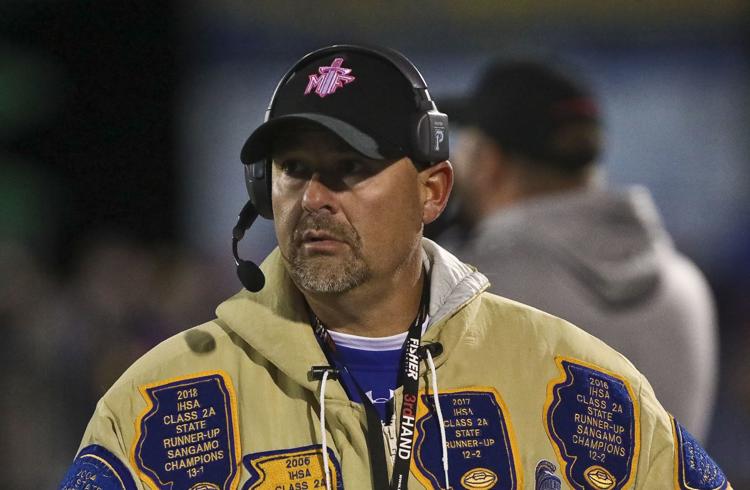 In addition to football, girls volleyball and boys soccer, the spring season will still include girls badminton, boys gymnastics and boys and girls water polo. That season runs Feb. 15 to May 1. The newly added summer season includes sports typically played in the spring: Baseball, softball, boys and girls track and field, girls soccer, boys volleyball, boys and girls lacrosse and boys tennis. That season runs May 3 to June 26, though area baseball and softball coaches have taken to social media to express their displeasure with a condensed season.
"This plan, like nearly every aspect of our current lives, remains fluid," IHSA Executive Director Craig Anderson said in a statement. "Changes may come, and if they do, we will be agile while putting safety and students first. It was important that we provide a framework today for our student-athletes, coaches, administrators, and officials to begin preparing for the 2020-21 school year."
State Series tournament decisions will be made on a sport-by-sport basis as each season progresses, but providing postseason opportunities remains a priority of the Board. This could potentially include culminating State Series Tournaments after regional or sectional rounds, or seeking other non-traditional means to conduct events. 
Maroa-Forsyth coach Josh Jostes said this plan is similar to the one proposed by Maroa-Forsyth High School. While some entered Wednesday bracing for the worst with regard to a total cancellation of the fall sports season. Though the schools will have a condensed schedule, and that schedule remains unclear, there's still a high school football season planned.
"The (fall) season is not totally canceled so that is a win," Jostes said. "Are there things that still have to be answered? Absolutely. This, in my opinion, is considered a win. I would have still been a huge proponent of flipping the seasons all together because I feel like there are no reason baseball and softball aren't flipping right now."
Anderson said the decision to not flip fall and spring sports in their entirety was to avoid overlapping of seasons.
"We implemented as many fall sports as we thought IDPH would approve, in other words sticking with a lot of individual and low-risk sports for fall," Anderson said. "Granted, there could have been other low-risk sports in other seasons we could have potentially brought into the fall, but generally I think the board and our staff was hoping to permit all of our students across the state to have opportunities to participate in sports they ordinarily would within a certain time schedule."
Throughout a nearly hour-long call with reporters, it became clear that this schedule is fairly tentative and could change with developments because of the coronavirus or a potential state series during a season that would extend beyond the scheduled end date.
"If there's an opportunity for a state series and depending on how that plays out and the permissions we may have been granted in the future, I think that could modify some of these potential ending dates if we could not institute a state series," Anderson said.
"The fluidity of this, but we thought these general timelines, at least in an initial sharing with our membership, make the most sense and obviously would maintain future modifications if it made sense, reflecting on state series possibilities that we don't know about."
Gov. J.B. Pritzker earlier Wednesday released new guidance classifying sports as low, medium and higher risk, depending on the level of contact between participants, and potential for coronavirus transmission, involved. The new restrictions do not include professional or collegiate-level sports.​ Anderson said it was his belief that the IHSA would announce their plans prior to Pritzker's press conference, though he found out about the press conference via text message during the IHSA board meeting.
Pritzker also warned on that Illinois could be headed for a "reversal" in its reopening as the state continues to see a resurgence in coronavirus case numbers, and he called on residents to "defend our progress."
The move brought criticism from U.S. Reps. Darin LaHood​, R-Peoria, and Rodney Davis, R-Taylorville, who issued a statement with state Rep. Tim Butler, R-Springfield.
"A one-size-fits-all structure to regulating youth sports is not the right approach in a state as regionally diverse as Illinois. This is a clear overreach by Governor Pritzker, and there will be significant health consequences for our children because of these rules," LaHood said. 
"Local schools, in consultation with parents, athletes, coaches, and their conferences, should get the final say. The Governor's Office has no business determining who can and cannot play youth sports," Davis said. 
Per Pritzker's announcement on Wednesday, fall sports will begin with competition limited to conference opponents and other schools in the same general geographical area. Schools will be provided more details in the coming week about the scheduling limits, and scheduling will continue to be assessed throughout each season.
"I understand that today's announcement will be met with mixed emotions," said Anderson. "Our staff and Board have heard from thousands of people over the past few weeks with ideas, opinions, and proposals on how we should proceed. We respect and understand their passion, because we share in it. It is a great reminder that if we want high school sports to return to normal, we all need to do our part to help stop the spread of COVID-19."
The Board also extended the current Phase 4 Return To Play Guidelines, which will allow sports slated to be played in the winter, spring and summer seasons to allow an additional 20 days of contact for schools between Sept. 7 and Oct. 31 following IDPH Phase 4 Guidelines.
The Board also verified that IHSA by-laws do not prevent schools who are conducting remote learning from participating in IHSA sports and activities. Participation will remain a local school and district decision, regardless of the learning plan a high school is utilizing.
Further details on items such as sport season and practice limitations will be released to IHSA schools following IDPH approval of the plan.
The IHSA football season is scheduled to begin on Feb. 16 with the first game coming on March 5. Anderson anticipated a six-week regular season with some form of a regionalized schedule and three or so regional postseason games. The hope for a state champion to be crowed is bleak.
Gov. J.B. Pritzker warned on Wednesday that Illinois could be headed for a "reversal" in its reopening as the state continues to see a resurgence in coronavirus case numbers, and he called on residents to "defend our progress."
"It's going to be difficult to crown a state championship, just to be honest, in football," Anderson said. "If we get to level four in the high-risk sports in the time frame, we'll do what we can do to try to make that happen." 
The IHSA's announcement made Bloomington Athletic Director Tony Bauman especially grateful to have an artificial turf field for football and soccer.
"I'm confident we can come up with a plan to utilize our space and to have a successful spring season," he said. "Obviously, it's not traditional, but I'm thankful to have the opportunity to put something out there that our athletes and coaches can do. I think we're going to get a lot of requests to host events."
Said Cumberland senior Wyatt Brant, who has been looking forward to his senior year as the speedster and top running back for the Pirates would like to play football in college: "It means a lot to me to close off my high school career and having a season at least," said Brant. "I will be able to take all of the stuff I learned in the past seven or eight years and just play my heart out."
---
PHOTOS: No excuses: 47 vintage photos of Decatur playing football
1931 D.H.S. football team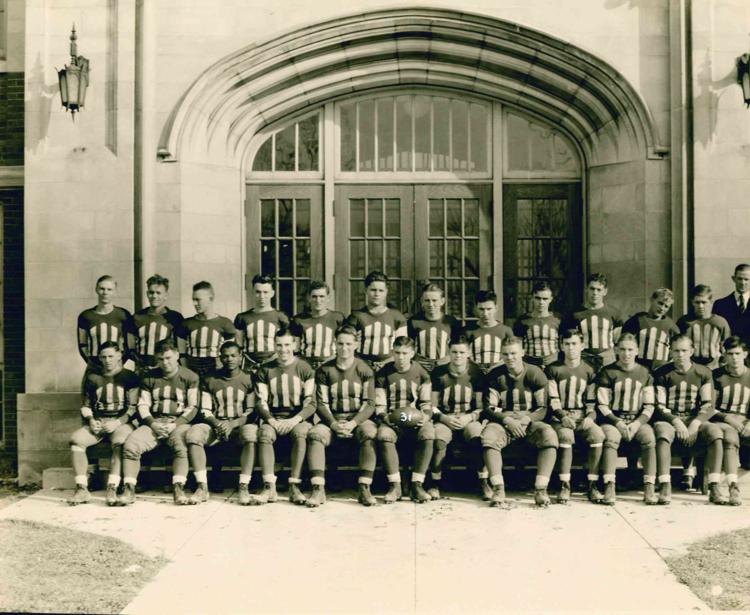 1965 All-City Prep Team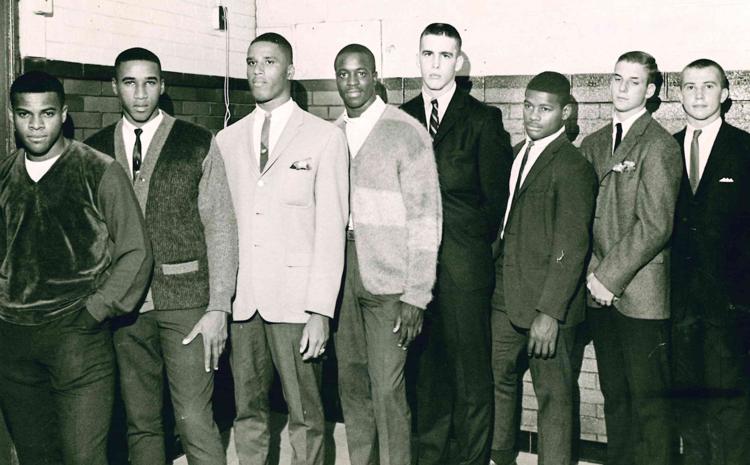 A big day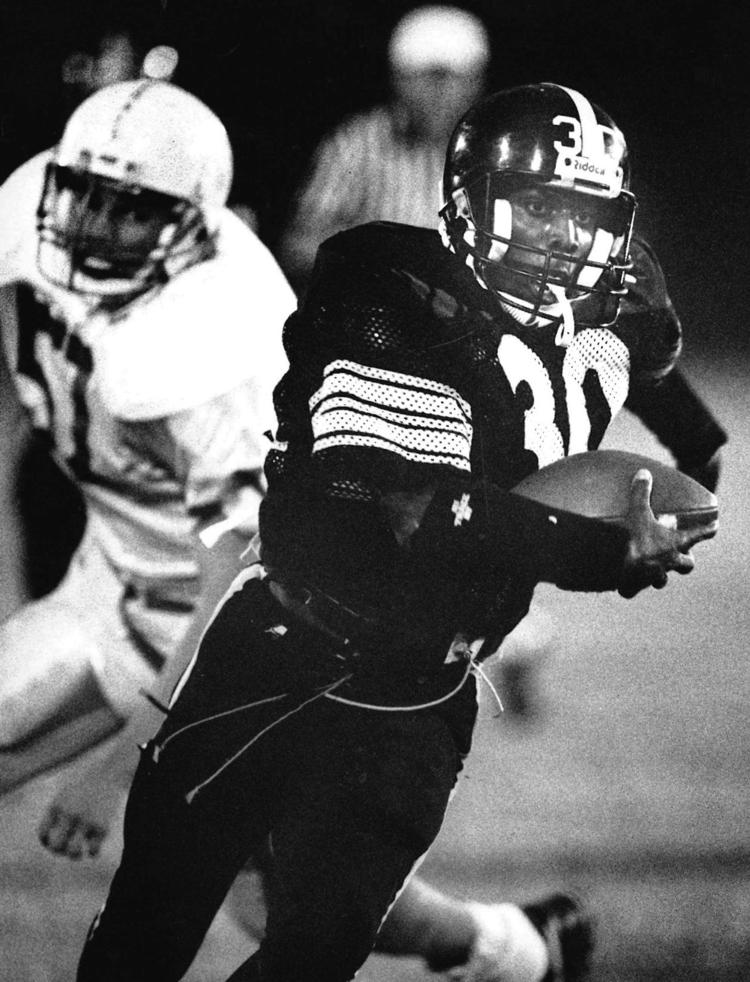 All-city prep team
Another huddle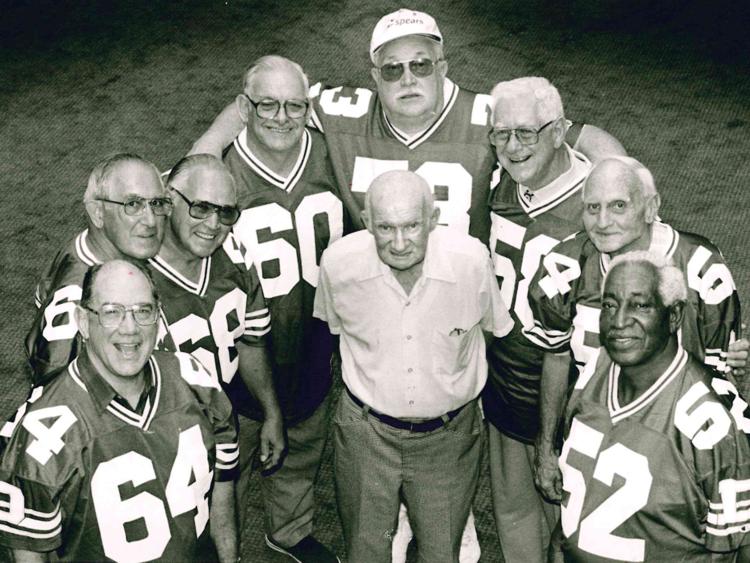 Champs again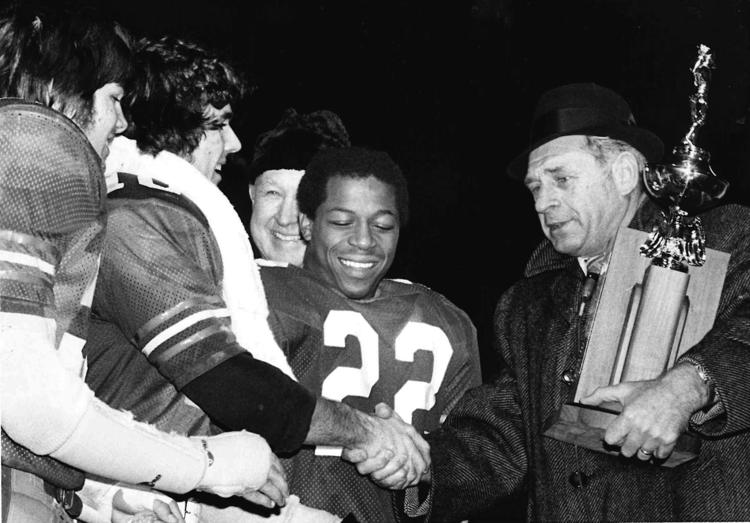 Decatur team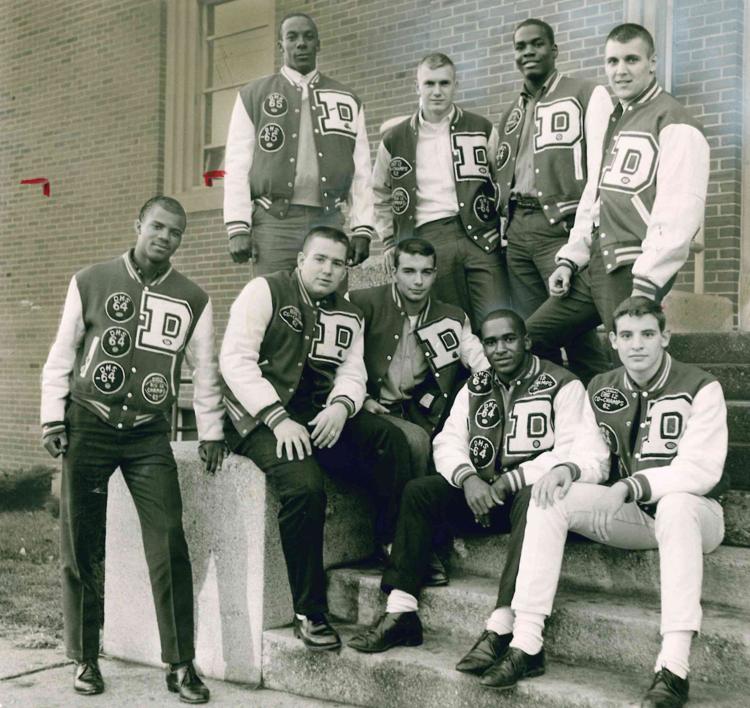 Eisenhower defenders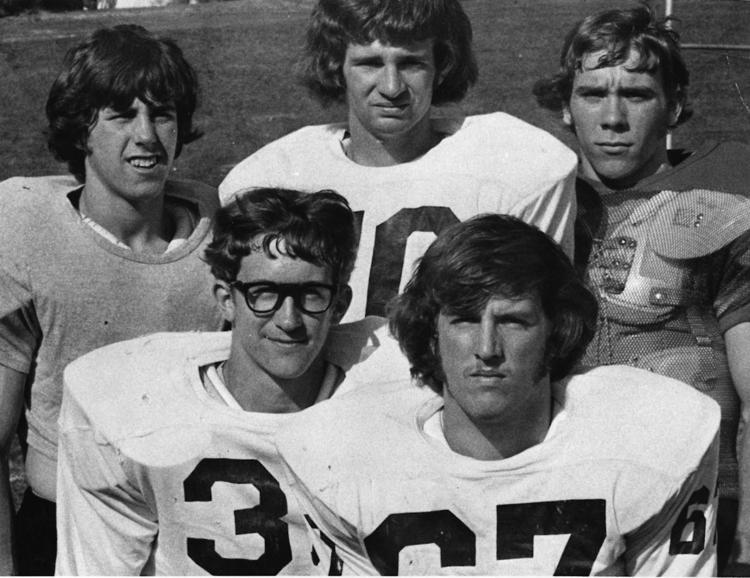 Eisenhower gridders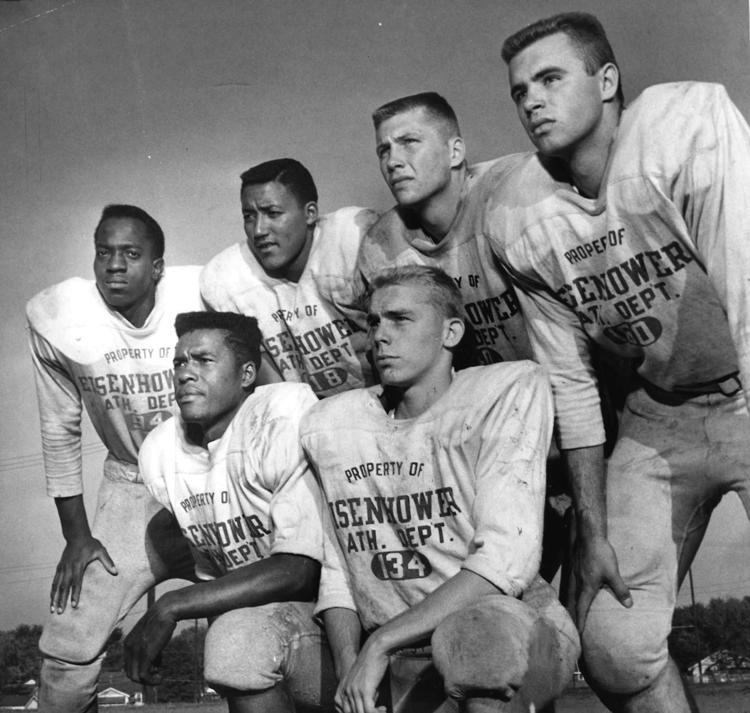 Elliott Kennedy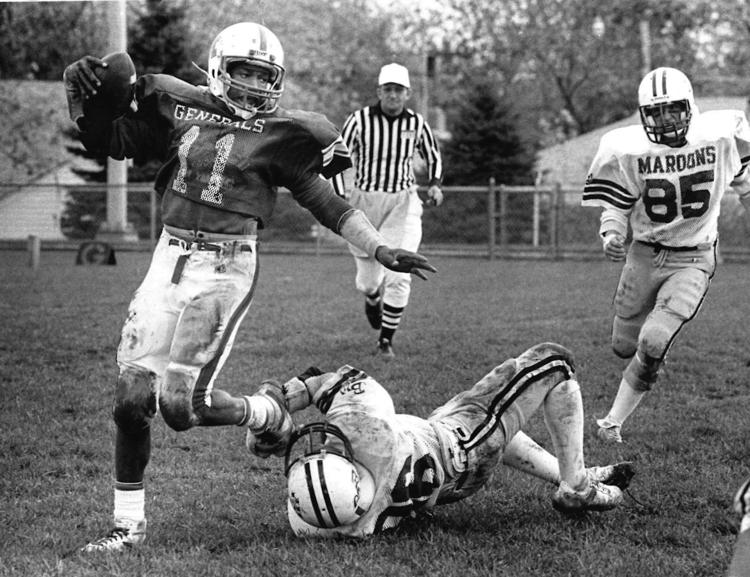 First line of defense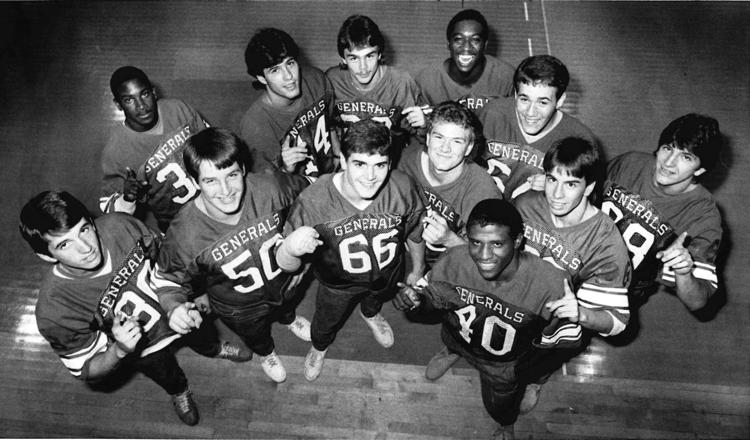 First team
Five of the backs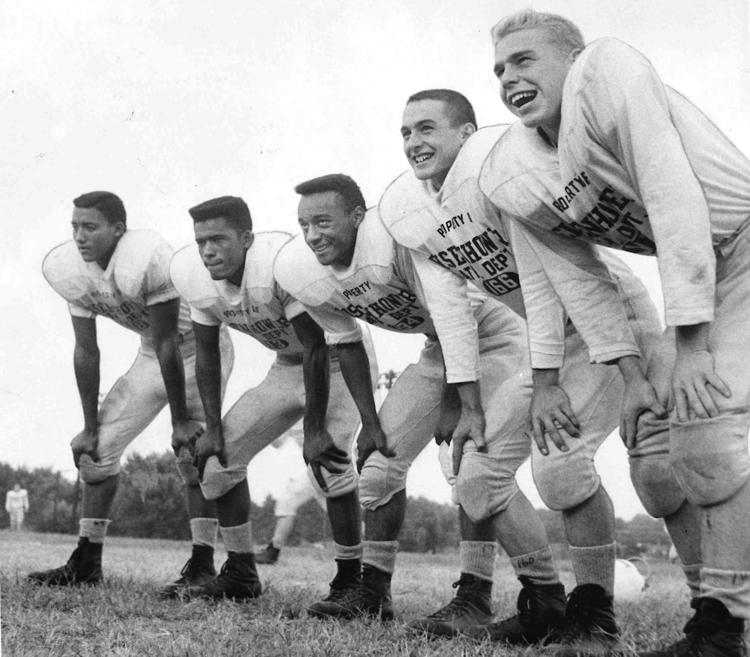 Football team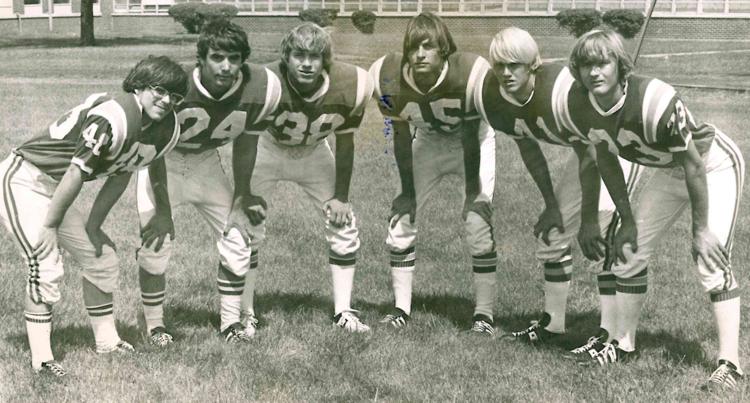 Gene Stimler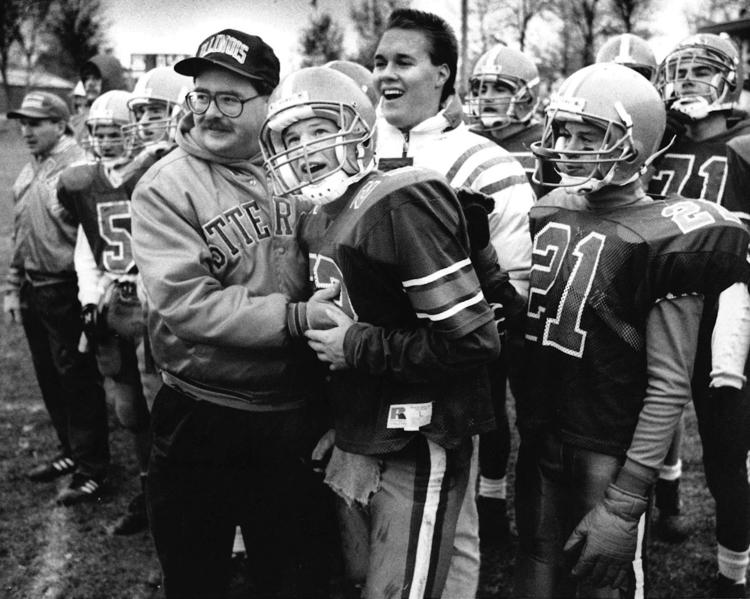 Gilbert and Tomlinson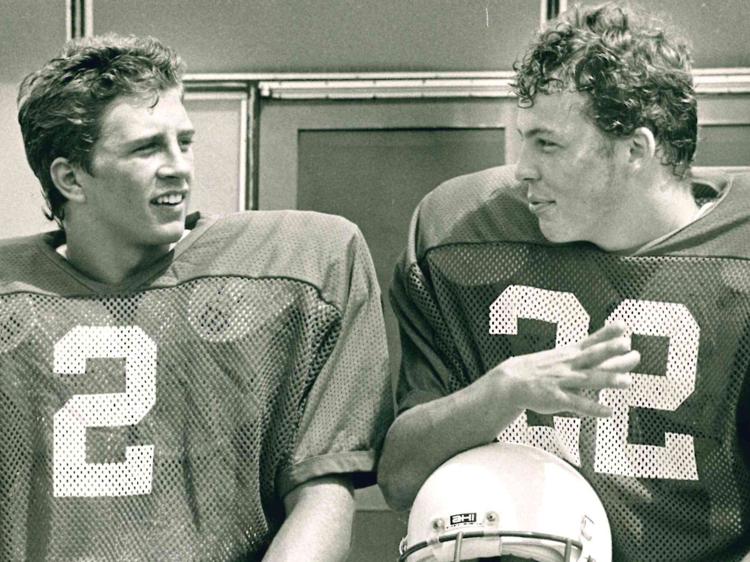 Hopeful
Instruction time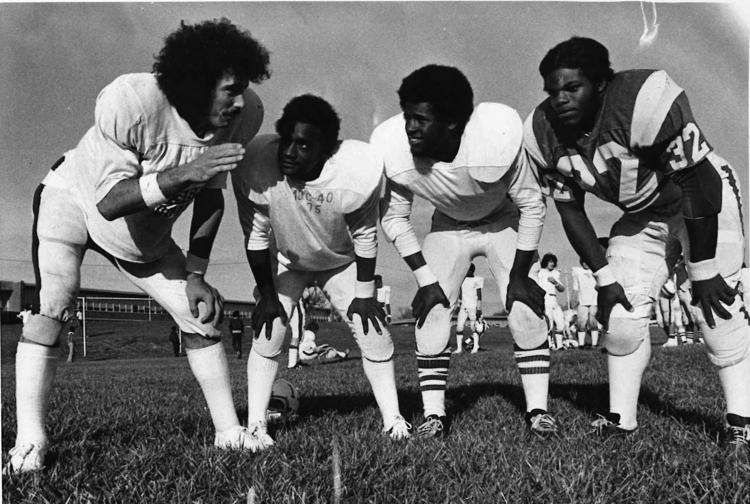 Lakeview lettermen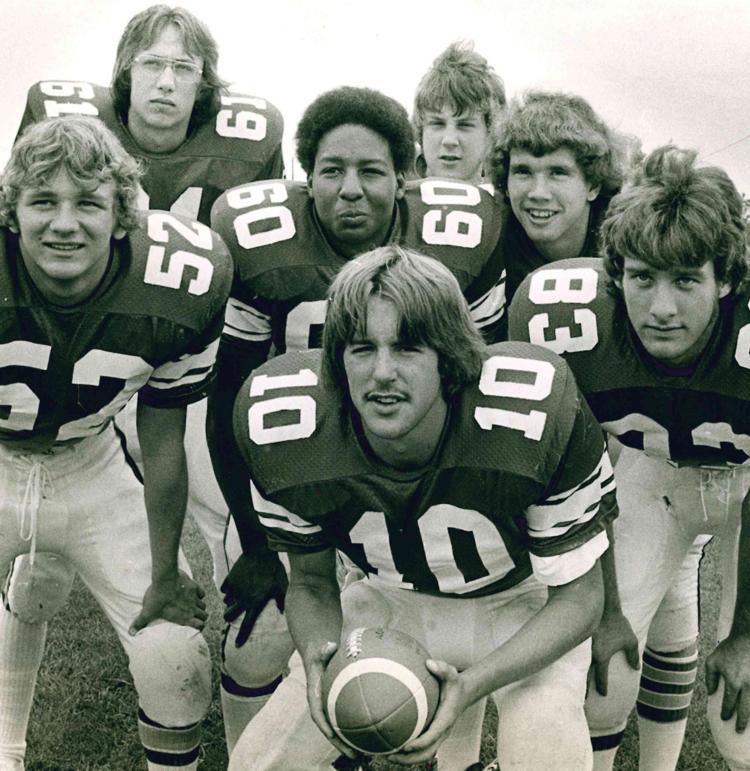 Lakeview lettermen

Lakeview quarterback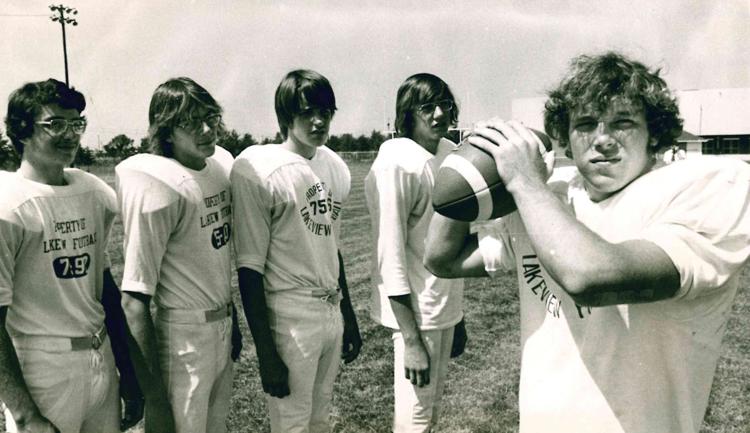 Lakeview running backs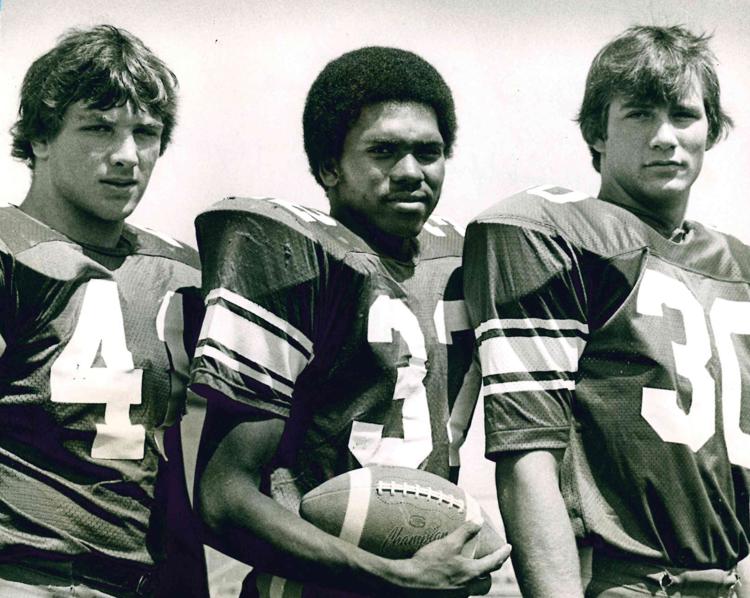 Lakeview's defense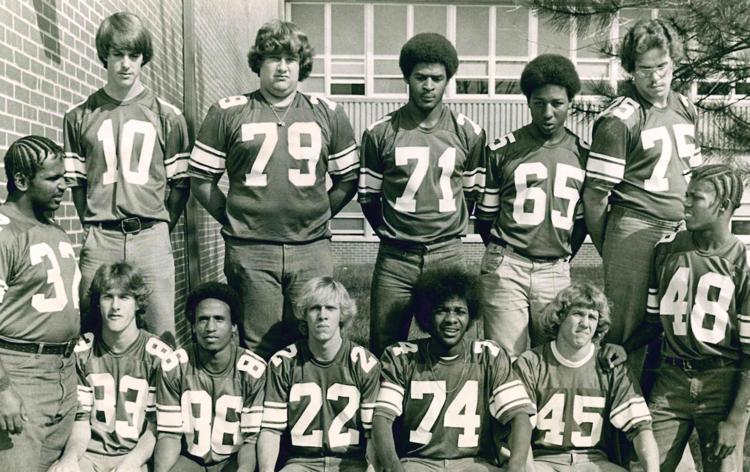 Lettermen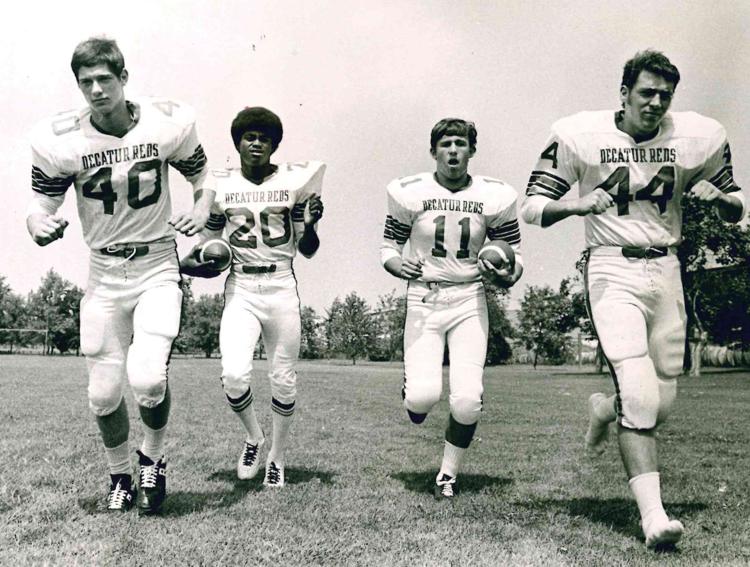 Looking for a winning season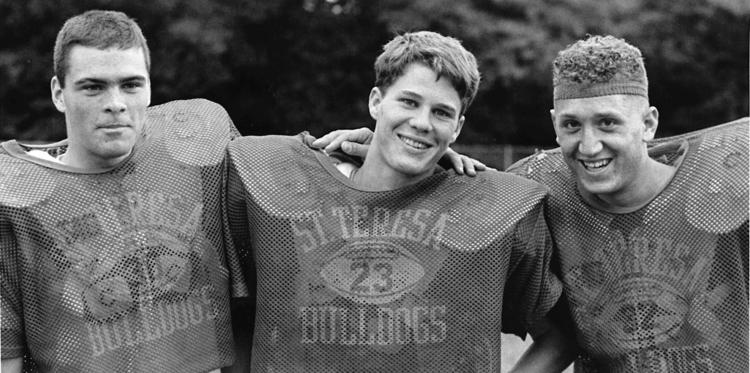 MacArthur players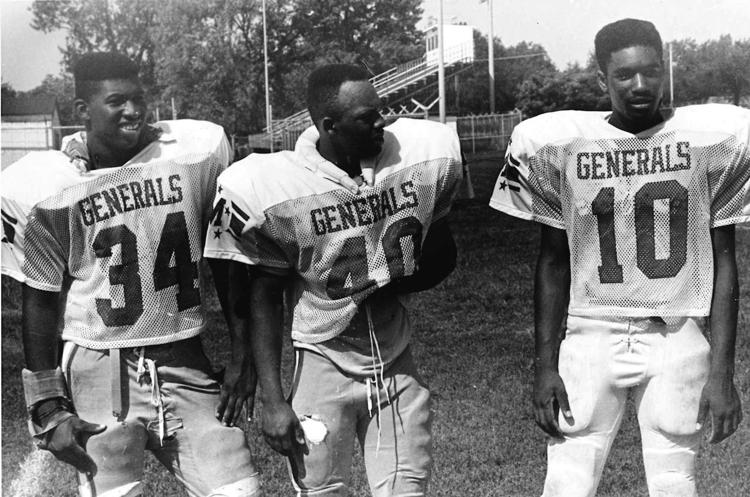 Making a point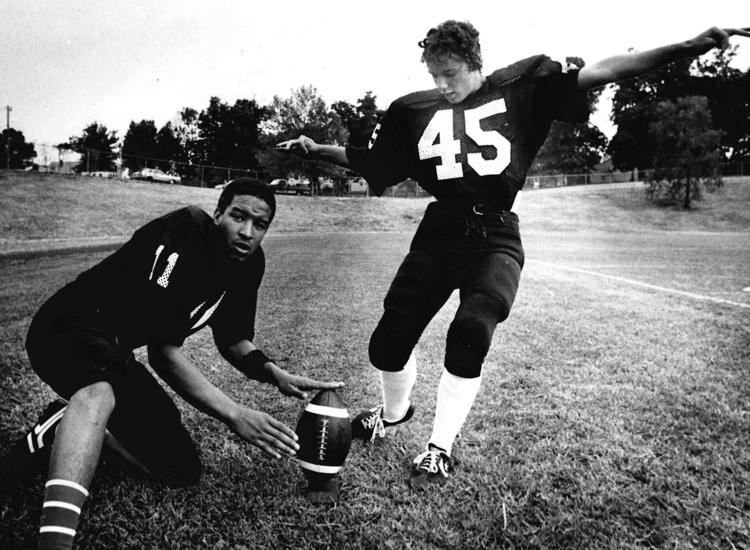 Mighty MacArthur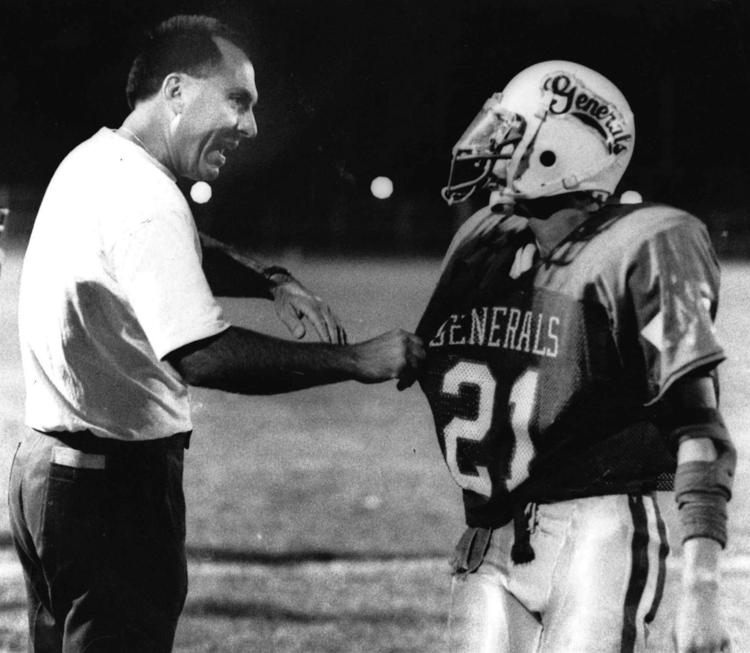 Muscling up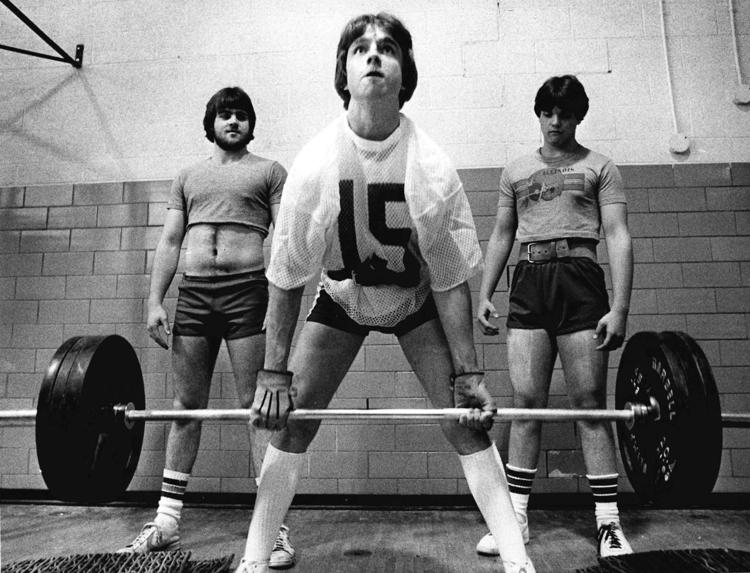 Offensive weapons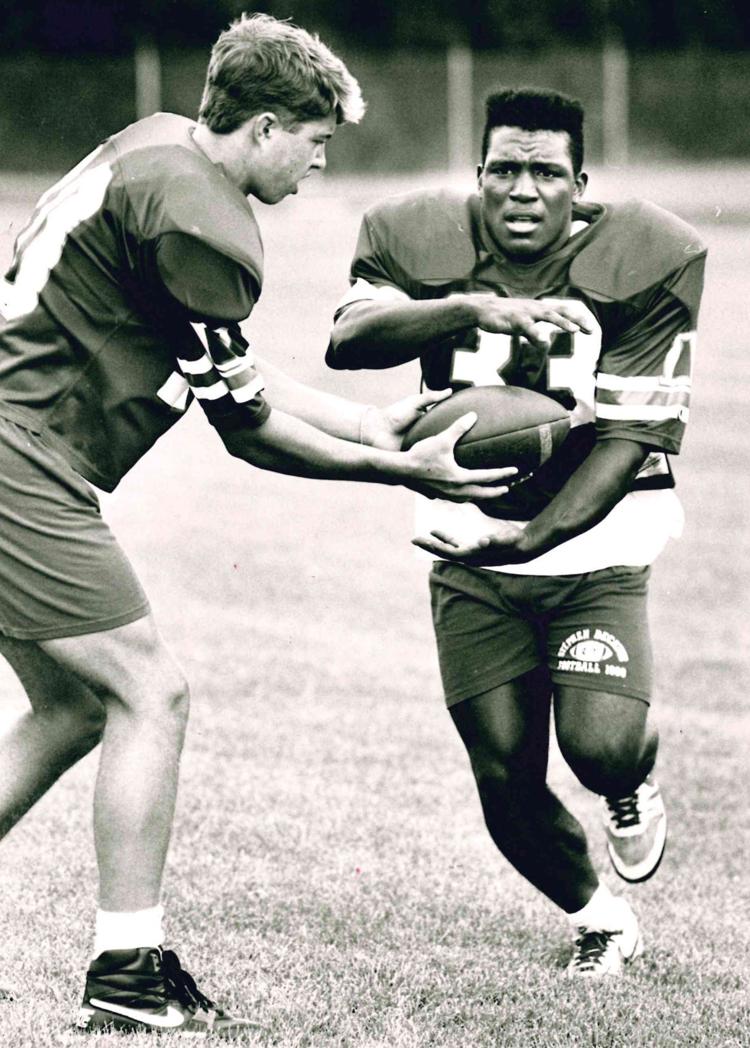 Pass-catchers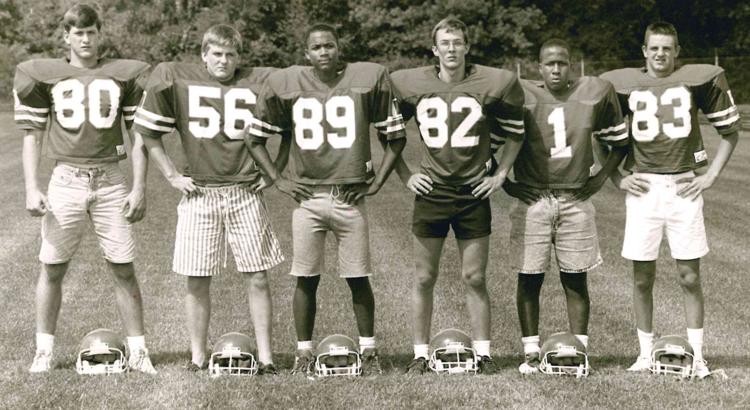 Playing for Generals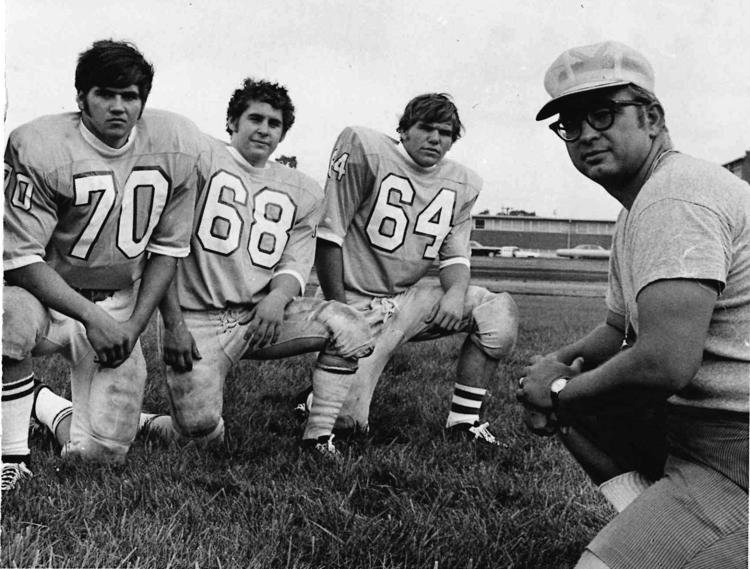 Pressure's on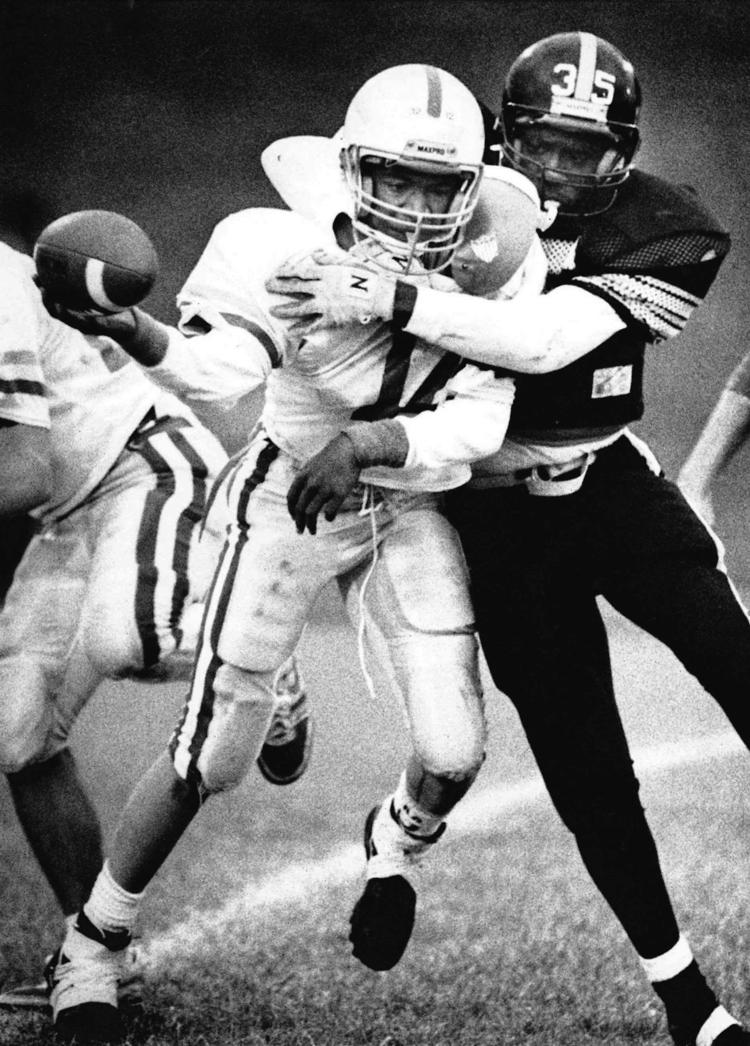 Reds getting ready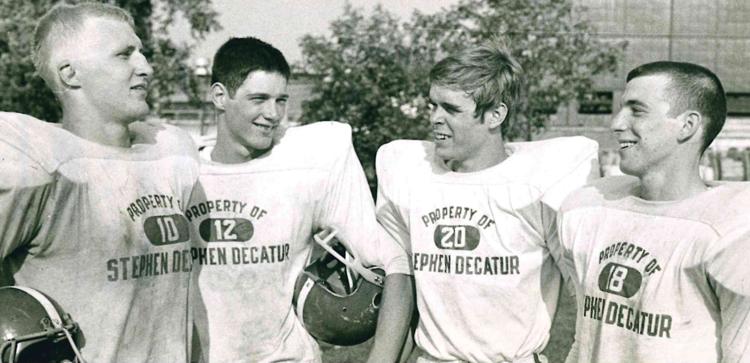 Returning a kick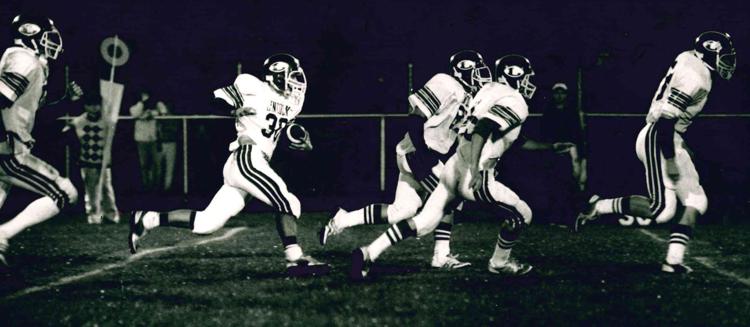 Returning to the line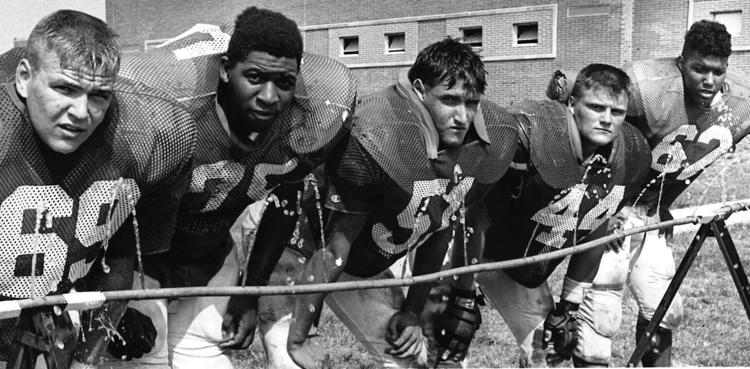 Senior backs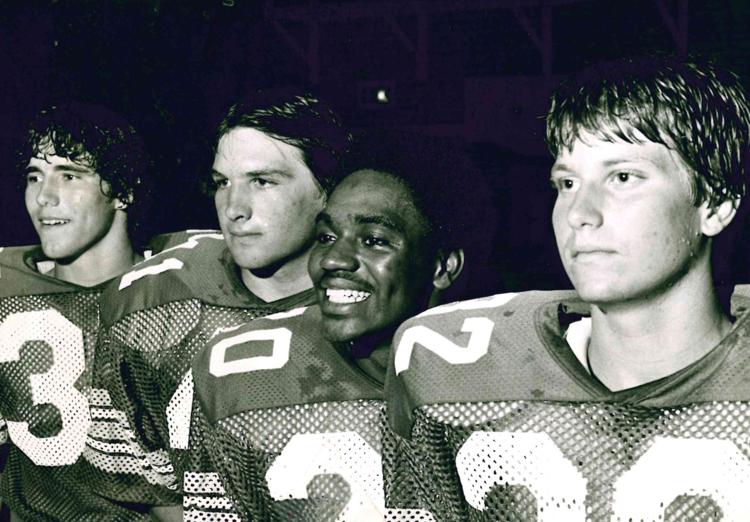 Spartan Strategy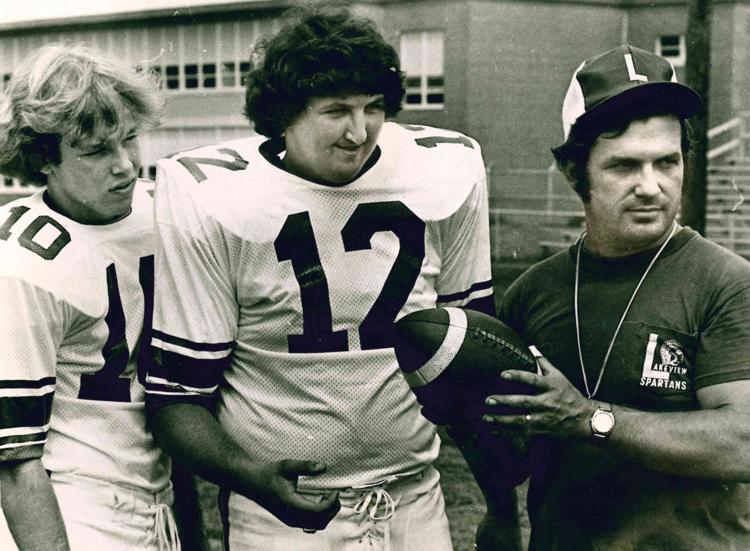 Squirts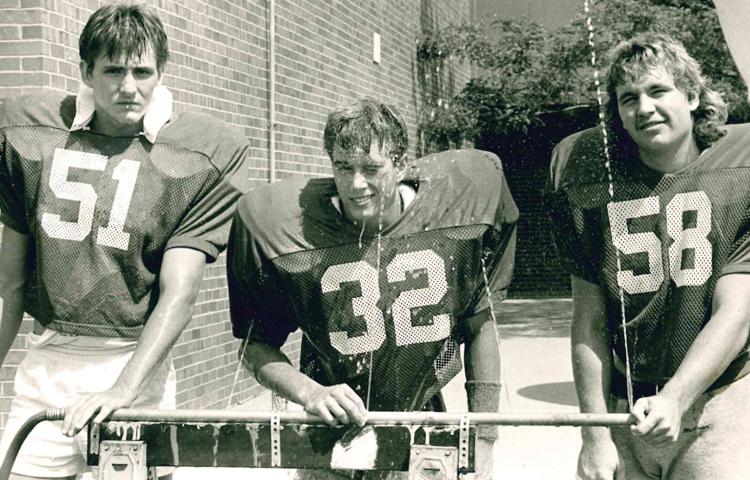 St. Teresa running backs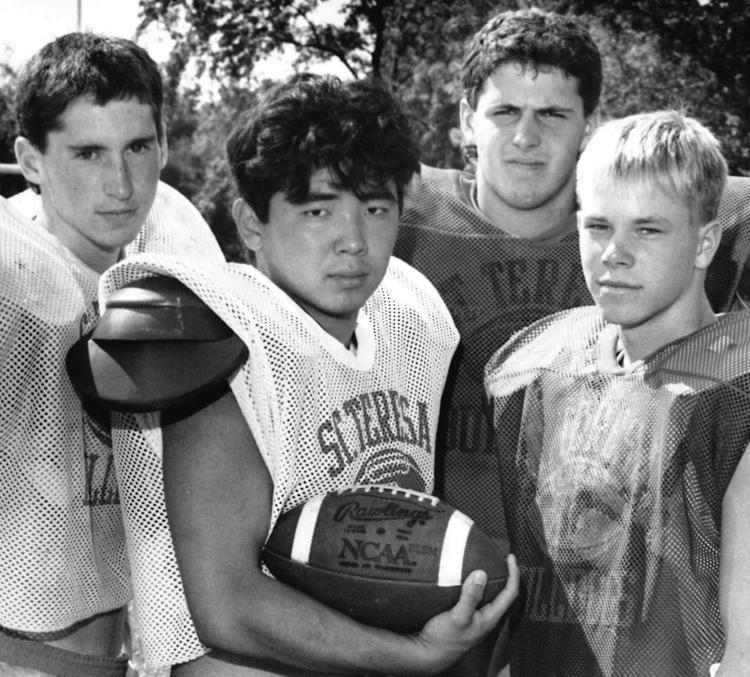 St. Teresa's defense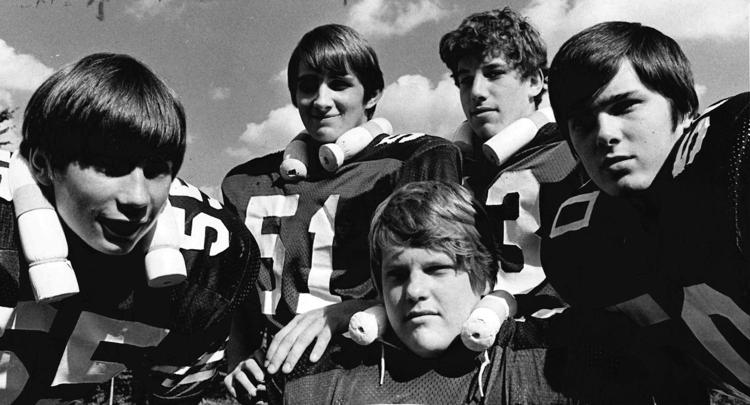 Stephen Decatur Quarterbacks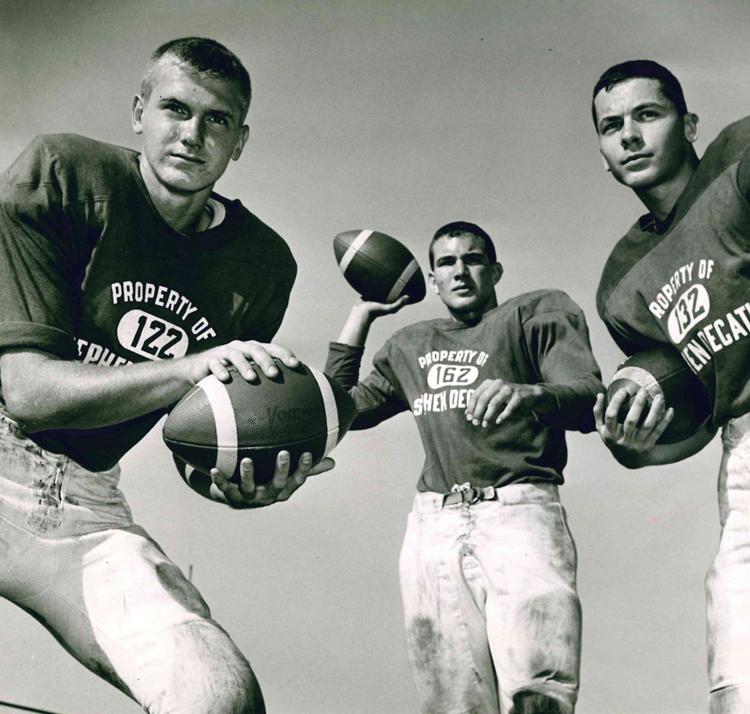 Stephen Decatur's backfield lettermen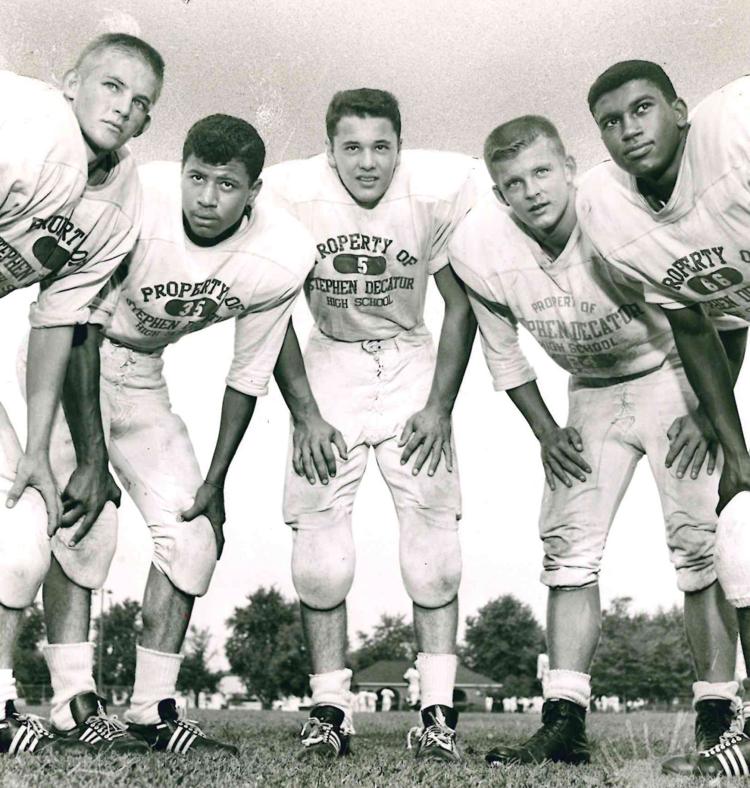 The quartet of quarterback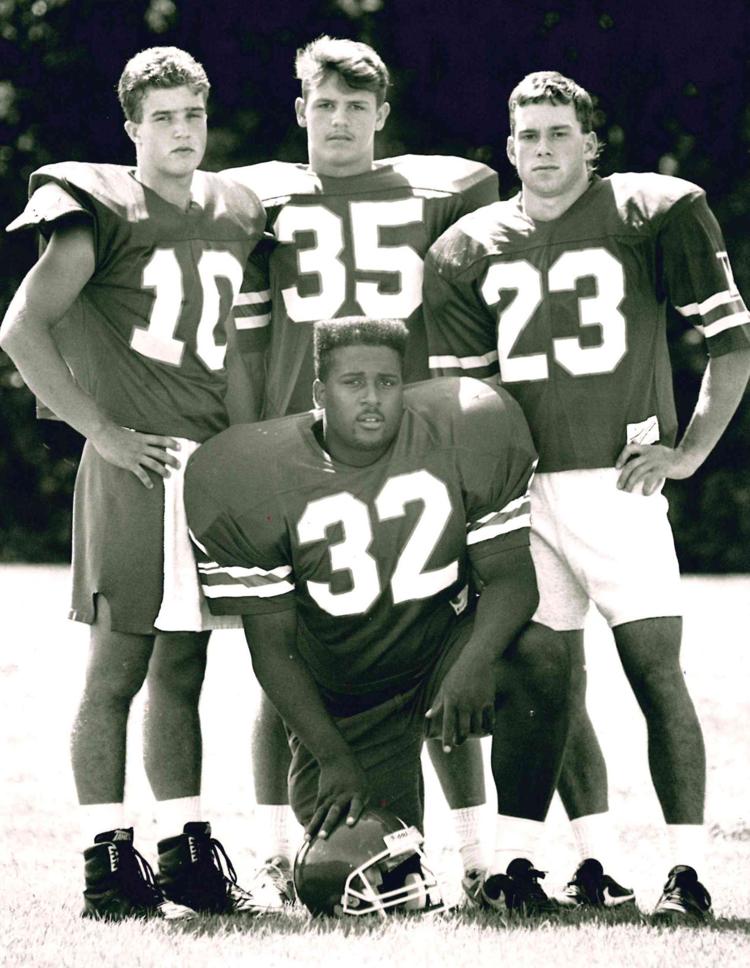 Tony Cruz and Jim Buck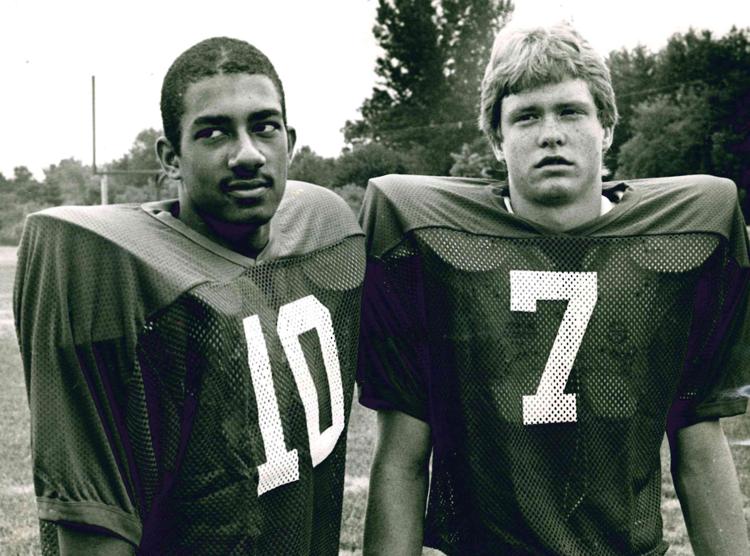 Veteran lineman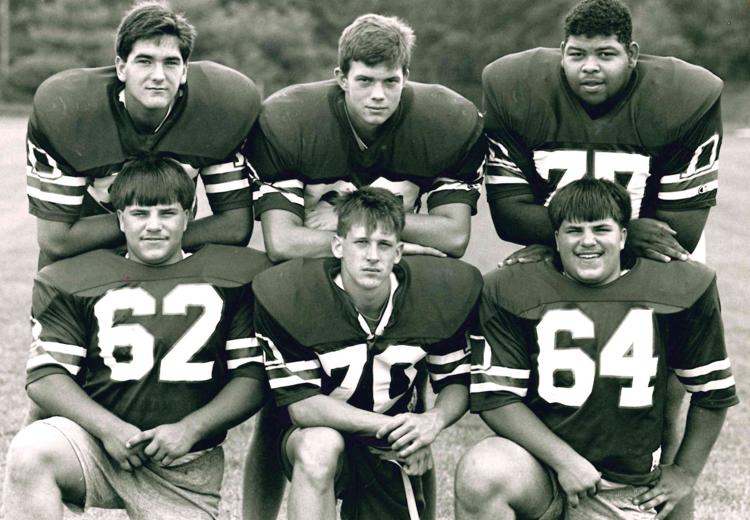 We are the champions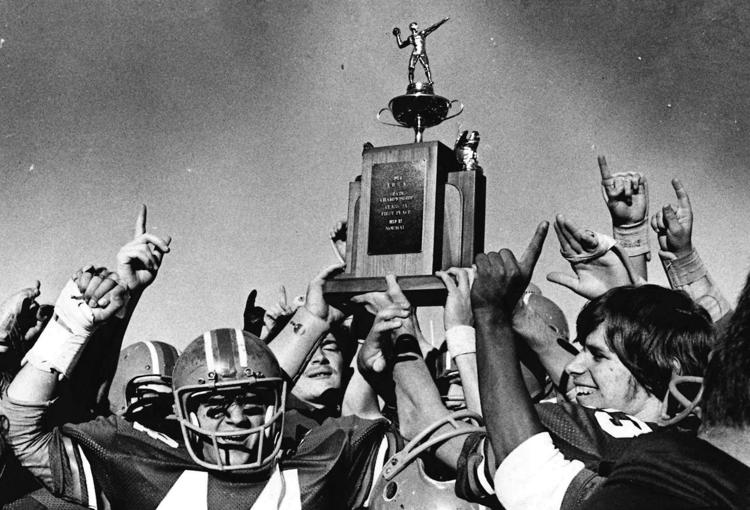 Contact Joey Wagner at (217) 421-6970. Follow him on Twitter: @mrwagner25
Get in the game with our Prep Sports Newsletter
Sent weekly directly to your inbox!