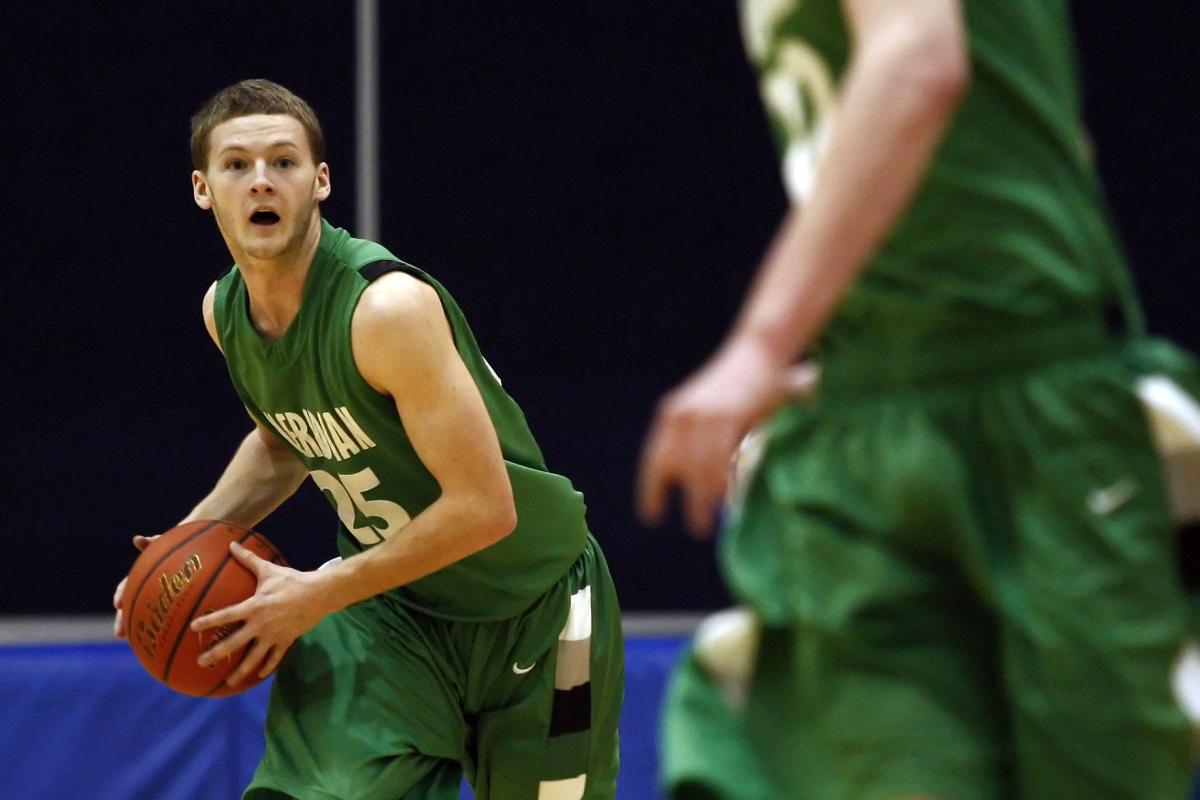 State championships are great — covering Meridian's run to the Class 1A boys basketball title in 2009 will always be among my favorite sports memories.
But the best games are usually played between teams that know each other well. Kids at St. Teresa and Meridian have been battling each other for years by the time they get to high school, and they'd had memorable battles in big games previous to their Feb. 19, 2010 matchup for the Okaw Valley Conference title.
But none of those quite compared to this one. Here's how I saw it:
It doesn't happen often, but once in awhile circumstances come together and end up in a game like Friday's between Meridian and St. Teresa.
Both teams entered the regular season's final game — which just happened to be for the Okaw Valley Conference title — unbeaten in conference. St. Teresa came back from 12 down in the fourth quarter to beat the defending champion Hawks 73-67 in overtime and win its first Okaw title in 18 years.
But that's not even half of what made the game the best played in the conference this season
There was the crowd — spilling out the doors at St. Teresa's gym. There was Meridian guard Trent Swigert's fourth quarter — 5-of-5 from the field, 17 of his 30 points and a 3-pointer while fading to his right with five seconds left to send the game into overtime.
"Games like this are the reason I play basketball," Swigert said. "You get to come out and show everyone why you're a good player or why you're a good team. You want to win these games, though. When you lose them, you remember it forever and it's always going to be painful."
Then there was the performance of St. Teresa's Brennan McElroy. Usually the Bulldogs' third or fourth option, McElroy had 18 points, seven rebounds and bothered Meridian with his height and long arms all game.
McElroy did miss a key free throw with 25 seconds left in regulation that could have tied the game, but stole the ensuing inbound pass and converted the layup to give St. Teresa its first lead since early in the first quarter. He nearly won the game in regulation, but missed on a tough layup at the buzzer. Then McElroy — playing point guard with both Preston Shelley and Drew Burrows fouled out — had a key steal, scored seven points in overtime and was 5-of-6 from the line to help the Bulldogs protect their lead.
"He gets overlooked because of Preston and Nick (Sanford), but Brennan has been doing that all year," St. Teresa's Matt Moran said. "In practice, you want him on your team because that's what you're going to get out of him."
The Hawks led by 12 with six minutes left. But St. Teresa put on a desperation press, and it worked to force Meridian turnovers — the Hawks had five in the fourth quarter. Meridian was still up seven with 2:13 left, but St. Teresa scored the next three baskets — two off Meridian turnovers — to pull within a point. Matt Hunt had two huge jump shots to keep the Bulldogs close during their comeback, and Nick Sanford knocked down two free throws to put St. Teresa up three with 11 seconds left and set up Swigert's 3 to send the game into overtime.
Blickensderfer stood in the hallway outside the locker room slumped against the wall immediately after the game.
"I don't think we played that hard for that long all season," Blickensderfer said. "We panicked with the lead, and that really surprised me. It was the best 29 minutes we played by far all season."
St. Teresa, after losing its first game of the season, has won 25 straight. None were bigger than this one.
---
PHOTOS: 2010 St. Teresa and Meridian
WARRENSBURG-LATHAM MERIDIAN BASKETBALL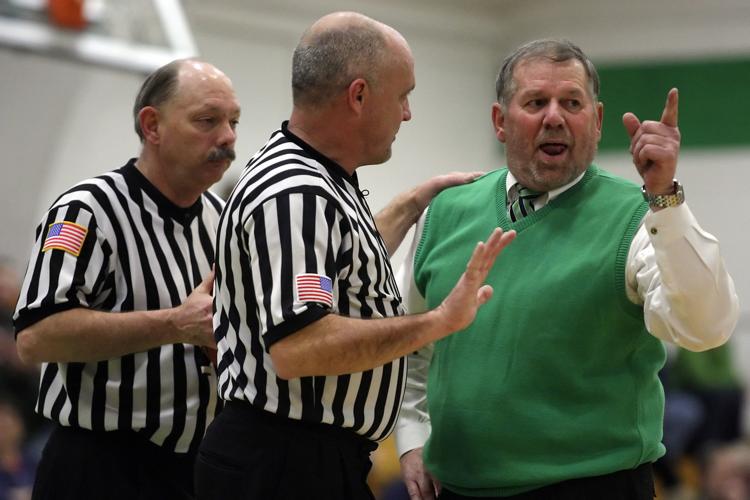 WARRENSBURG-LATHAM MERIDIAN BASKETBALL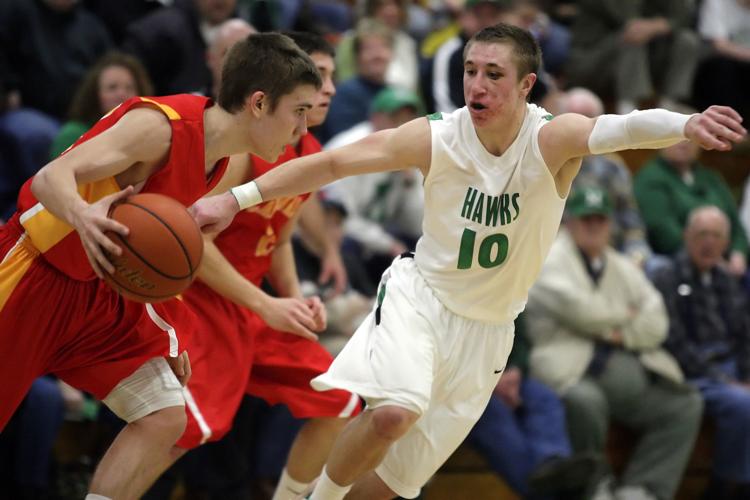 burrows 0206.jpg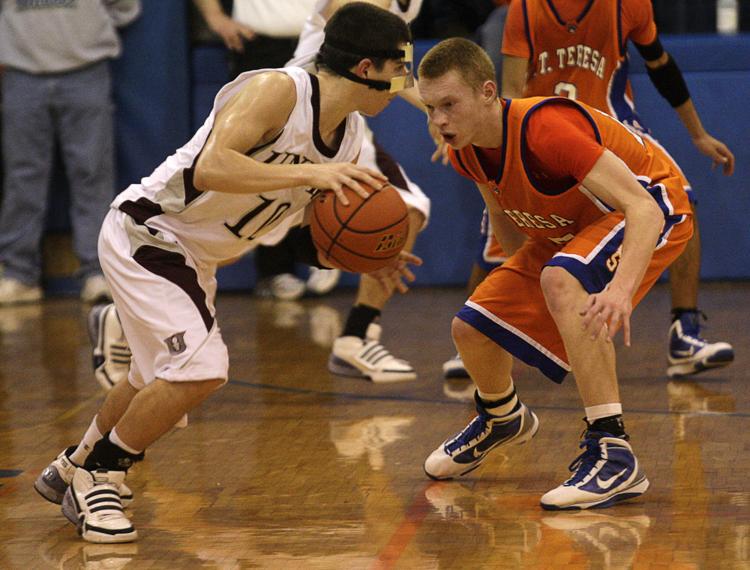 IHSA CLASS 2A SUPER SECTIONAL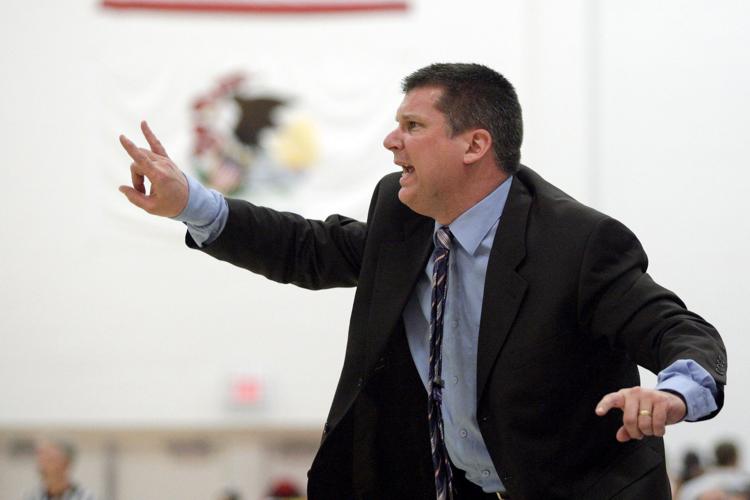 mcelroy 0206.jpg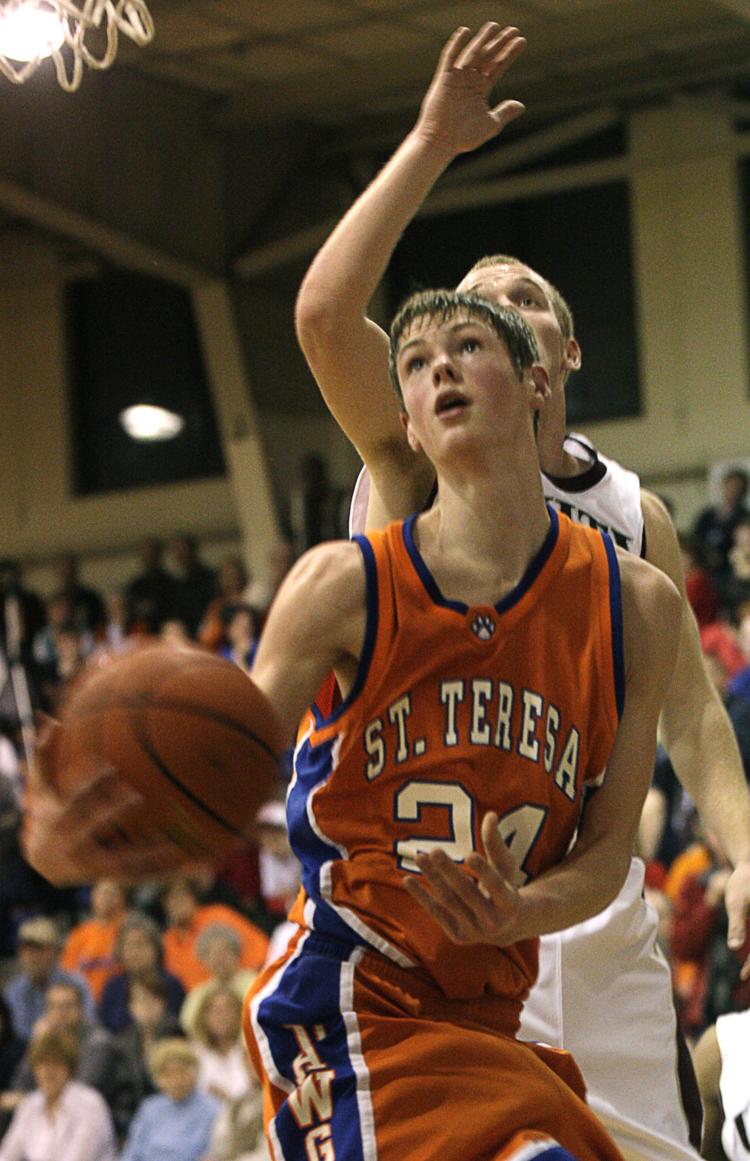 SAINT TERESA MONTICELLO BASKETBALL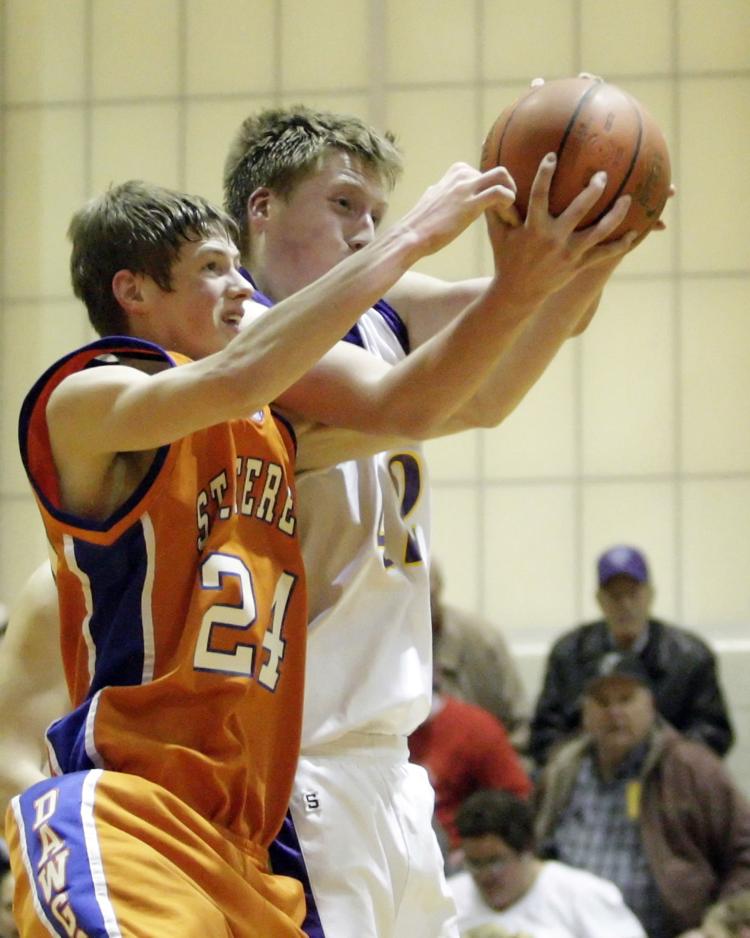 sanford 0206.jpg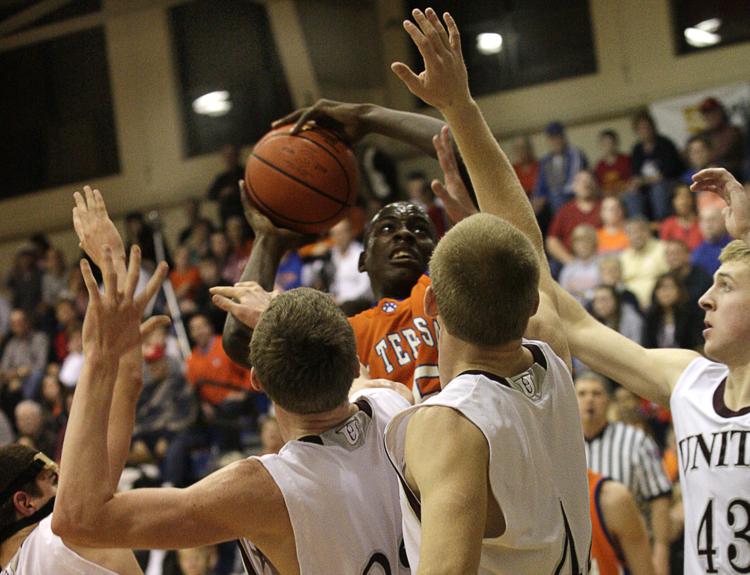 sanford mcfall 0206.jpg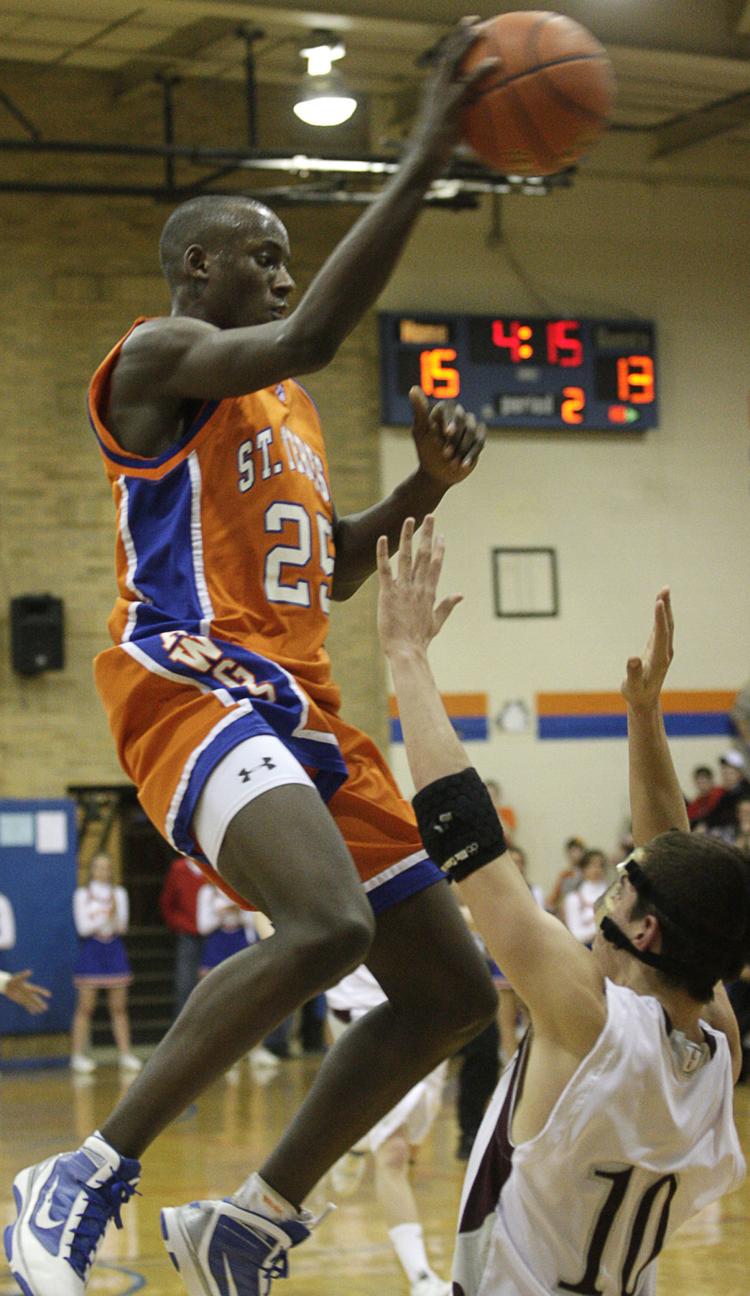 SAINT TERESA MONTICELLO BASKETBALL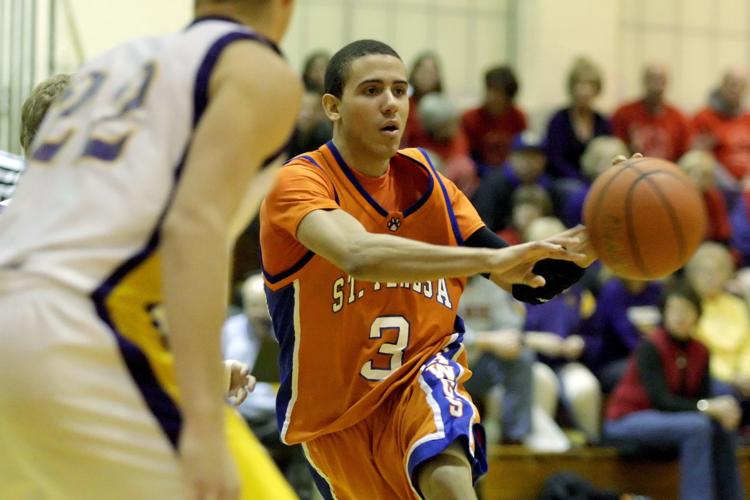 WARRENSBURG-LATHAM MERIDIAN BASKETBALL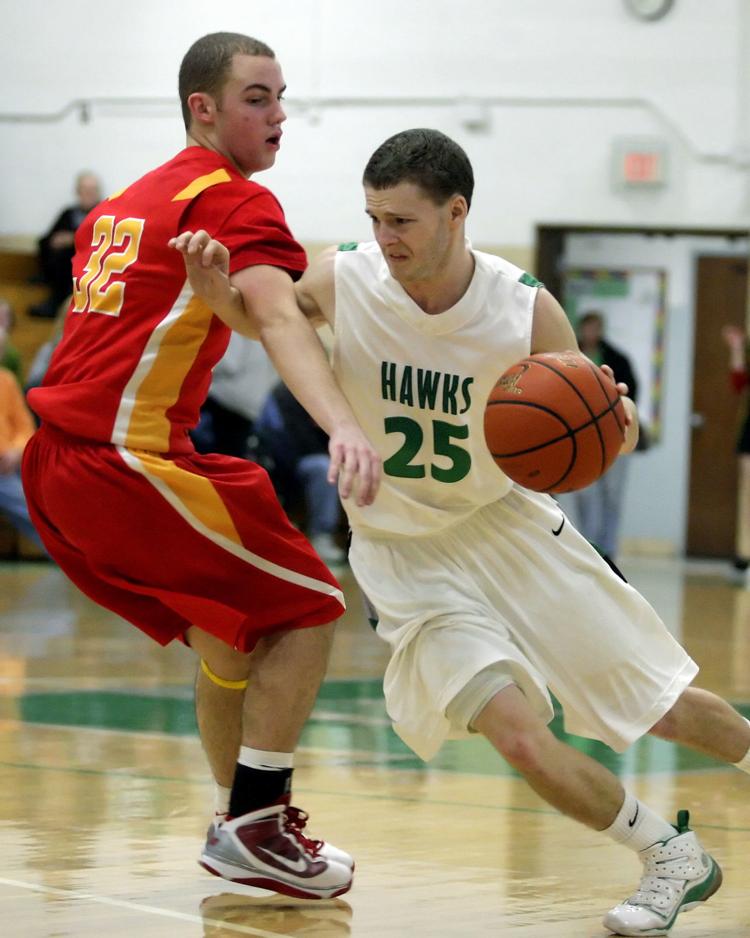 HEART OF ILLINOIS ALL-STAR GAME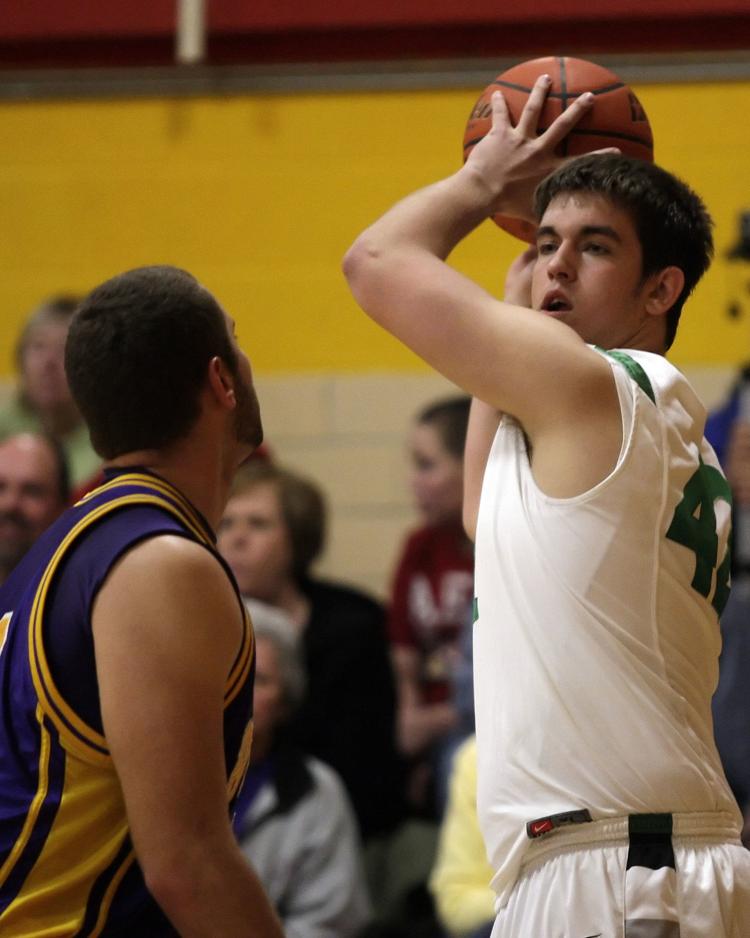 IHSA CLASS 2A SECTIONAL BASKETBALL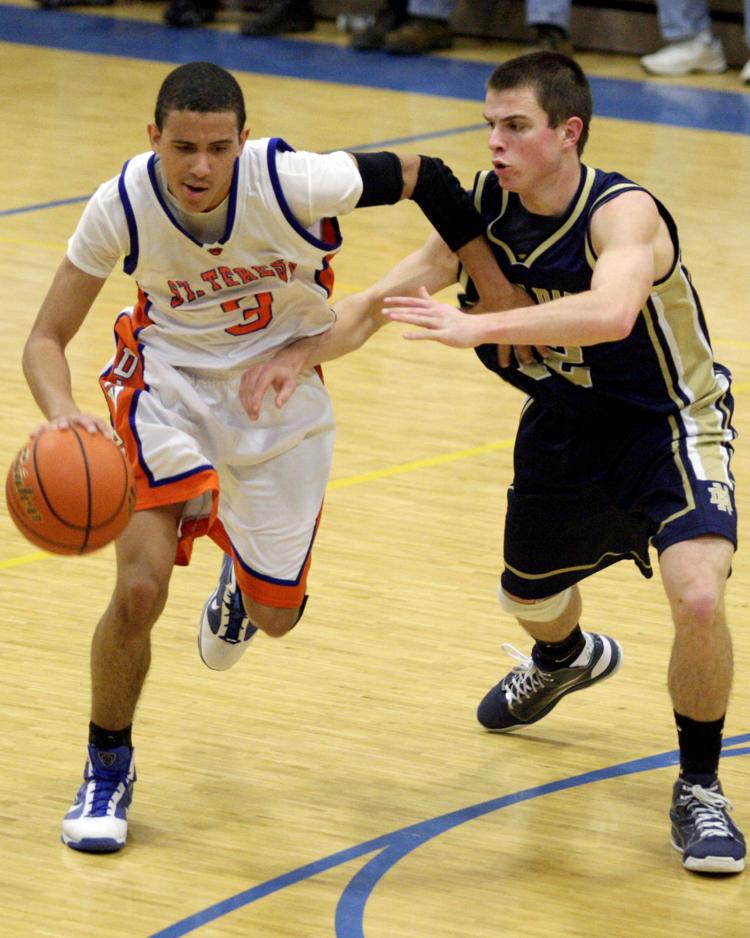 HEART OF ILLINOIS ALL-STAR GAME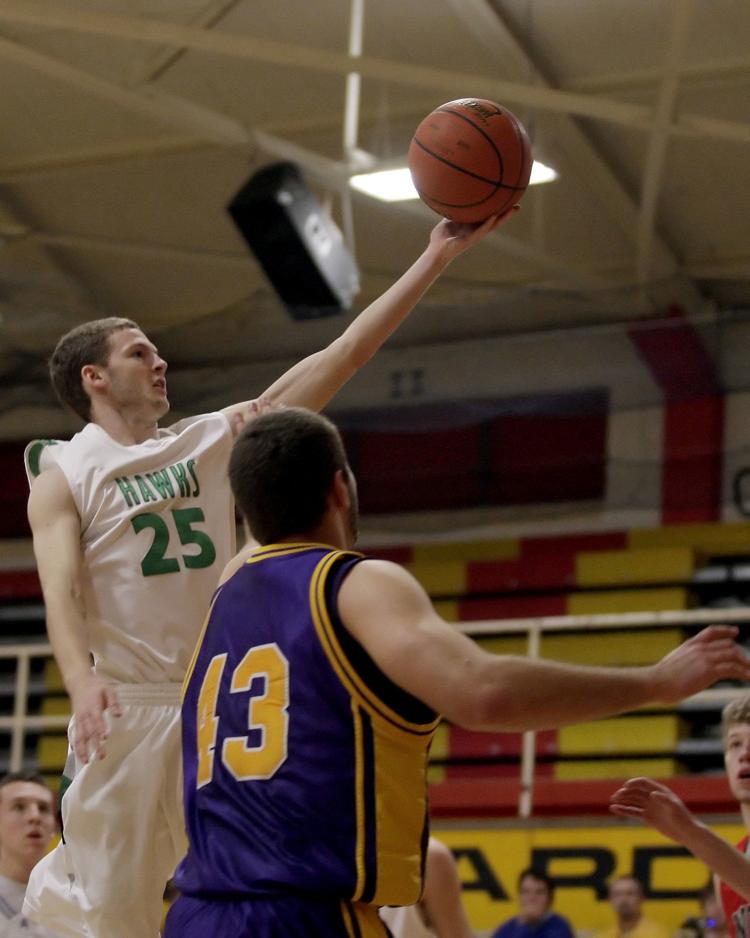 Contact Justin Conn at (217) 421-7909. Follow him on Twitter: @jconnHR
Get in the game with our Prep Sports Newsletter
Sent weekly directly to your inbox!