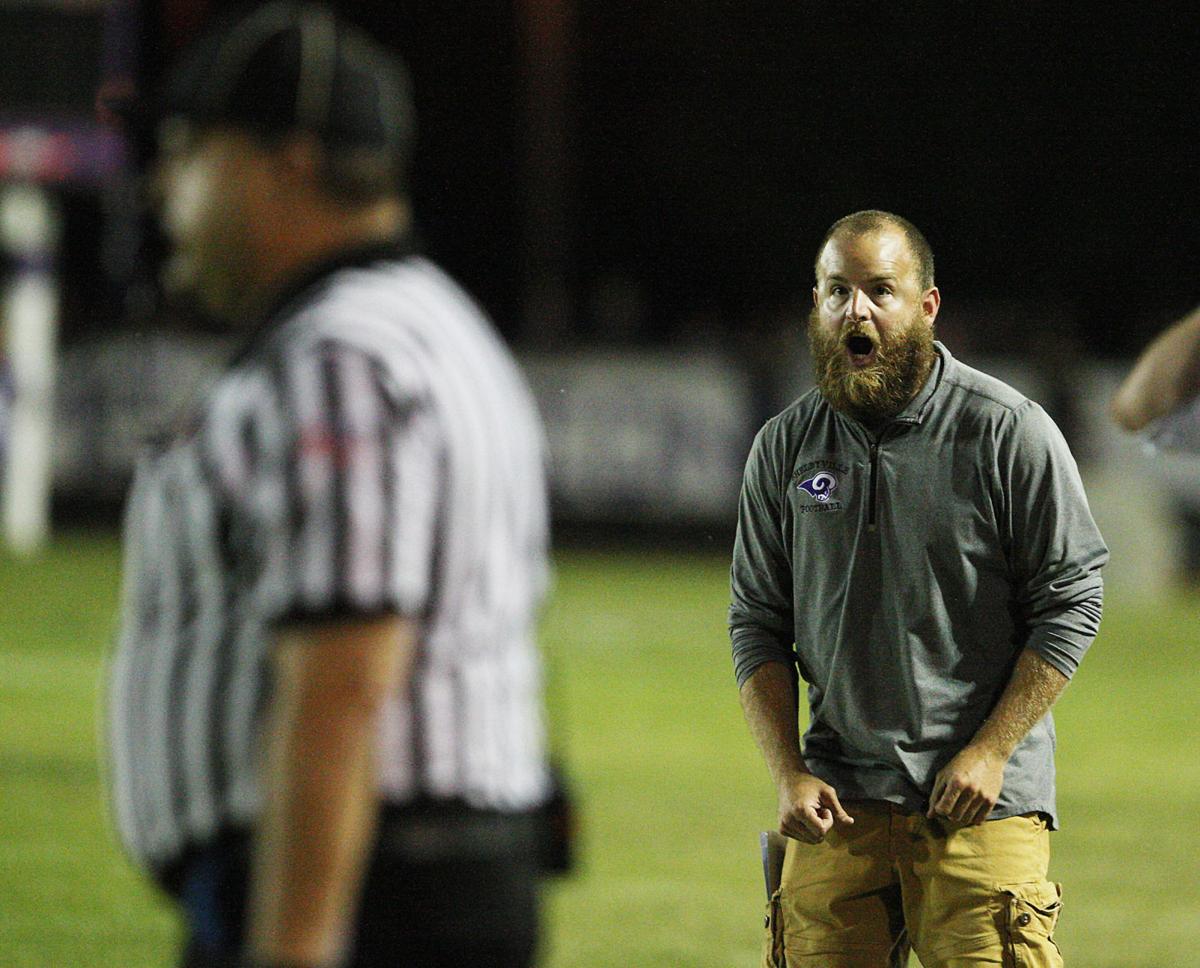 CHAMPAIGN — On Sunday, Shelbyville football coach Bill Duckett had plans to go home and mow his yard when he left church.
But before he got home, the right side of his body went numb and the right side of his head felt "a little off."
At the urging of his wife, he went to Sarah Bush Lincoln Health Center in Mattoon, where he was then transported by ambulance to a Champaign hospital.
Duckett, 34, suffered a mini stroke while in Champaign. On Tuesday, Duckett said he was feeling better, but hasn't been told when he may be able to leave the hospital — he hopes sometime this week.
"I had some short-term memory loss, but I'm back now to knowing everything," Duckett said. "I don't know what happened (Monday), though. I'm doing good, though (now), and I'm feeling well. I just know I've had a lot of people praying and it's great to hear that people care."
During the two-day stretch, groups of Rams football players made the near-hour-and-a-half drive to Champaign to visit their coach. They took pictures and flooded social media with their support.
"That was special," Duckett said of the visits from his team. "I knew that those guys would be up."
They also came bearing gifts.
"They even brought me a candy bar. A king-sized Milky Way," Duckett said with a laugh. "I don't like the regular size. The king-size has the right consistency."
His role for the final three games of the regular season and the postseason is unclear.
You have free articles remaining.
Shelbyville (5-1) travels to Clinton (2-4) Friday.
Duckett will not coach in that game. Defensive coordinator, and former Pana coach, Brad Hilbert will step in as head coach on an interim basis.
"We all miss Coach and we have to just stay focused and do our thing," receiver Kentrell Beck said. "We love Coach and are all praying for him."
Duckett said his doctors seem open to him returning to the team at some point this season. But the second-year head coach may be forced to work from the booth, rather than on the sideline.
Duckett said he expects to be on blood thinners and doesn't want to run the risk of getting hit by an errant throw.
"(The doctor) said if I don't put a helmet on, which I don't do, he seemed open to it," Duckett said of a possible return this season.
But Duckett said he's going to need help from his team if he is cleared to return.
"I just have to try to keep my stress level down so that means our guys are just going to have to play a little bit better and not get down in any games," Ducket joked. "As long as we score around five touchdowns offensively and don't let them score, I might not be too stressed, I guess."
There's going to be no shortage of emotion when the Rams take the field Friday.
Star quarterback Turner Pullen will be key for Shelbyville, but more importantly, Pullen said in a game ripe with emotions, his team has to keep them in check.
"We'll definitely be dedicating this game to him," Pullen said. "It'll be a special game and I know emotions will be high, but we expect to take care of business and get a win for him."
Beck concurred. Even when Duckett, and his grizzly beard, is on the sidelines, the team still rallies around their coach.
"We always play for him," Beck said, "but this Friday will make it even more special."