St. Teresa boys soccer coach Davis Wegmann resigned from his position on Friday.
MONTICELLO — The Monticello boys soccer team turned things around in 2019, improving from a 9-11-1 record in 2018 to a 20-3-1 record. Coach Da…
Here's a look at the first and second teams, and honorable mention.
Edgar Onate is a soccer player the caliber of which Central Illinois had never seen before. 
Before Lance Thorne was Mattoon soccer's inspiration and behind-the-scenes valued teammate, he resented the family hobby that he had no idea w…
DECATUR — A year after a magical run to the state tournament, this year's St. Teresa boys soccer team has faced its share of challenges trying…
Edgar Onate scored 50 goals to help lead St. Teresa to state as a junior, and surpassed that this year and now has 55 heading into the postsea…
MONTICELLO — Andrew Ellison has surprised a lot of people this season — even himself. 
DECATUR — Elana Howard might have taken her love of the U.S. Women's National Soccer Team a little too far.
DECATUR — St. Teresa girls soccer coach Connor Smith will always have a connection with this season's senior players.
DECATUR — It's easy to see why St. Teresa girls soccer forward Camryn Wagner feels 2019 was her favorite season in high school. 
COLUMBIA — St. Teresa's girls soccer team knew it was up against an offensive juggernaut.
LITCHFIELD — It was St. Teresa keeper Makenzee Velchek's worst nightmare. 
LITCHFIELD -- ​Three goals by Camryn Wagner propelled St. Teresa's girls soccer team to a 5-2 Class 1A Litchfield Sectional semifinal victory …
WARRENSBURG -- The Warrensburg-Latham/Maroa-Forsyth girls soccer team made it three regional championships in four years as the Cardinals defe…
CHAMPAIGN — St. Teresa's girls soccer team relied on a freshman connection in their Class 1A Champaign (Judah Christian) Regional championship…
MONTICELLO — When opponents take the field against Monticello's girls soccer team, there is no doubt who they are zeroing in on.
DECATUR — There were any number of easier goals available for the St. Teresa soccer team, but the Bulldogs couldn't find the back of the net.

Tanzyus Logan Funeral Service and Care
Smith Hearing Technologies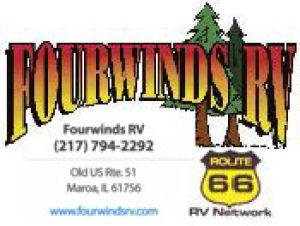 MOUNT ZION — The scouting report on Mount Zion sophomore Brenna Frommelt is pretty simple: Stop her left foot.
MOUNT ZION — Brenna Frommelt keeps on delivering goals.
DECATUR — With the rain pouring down outside and outdoor practice canceled, the St. Teresa girls soccer team sat down to watch some film.
MAROA -- The violent wind challenged both Mattoon and Pana girls soccer teams on Thursday in a St. Teresa Soccer Tournament semifinal match he…