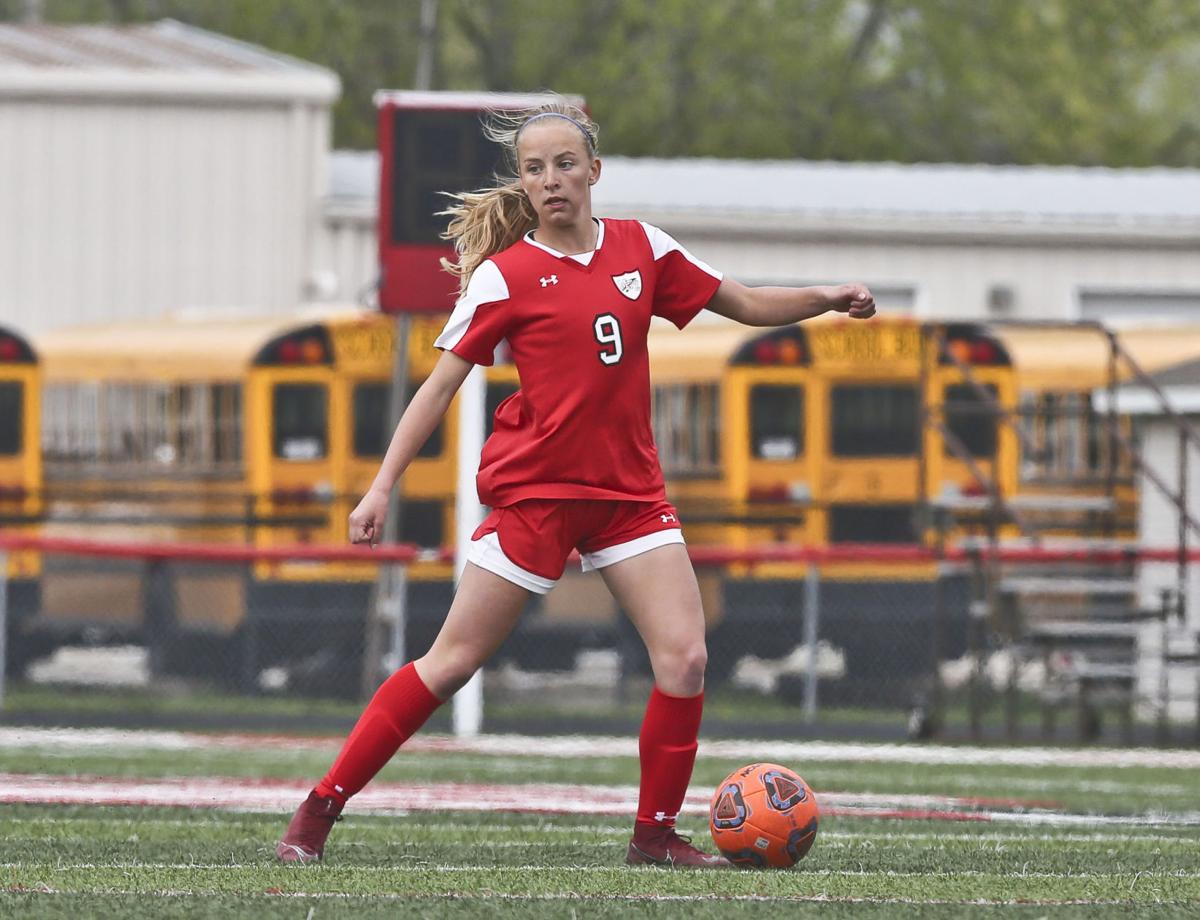 On the surface, it sounds plenty simple: Force Frommelt to use her right foot and the goals won't come as often. The trouble is, that's easier said than done.
She poured in 29 goals as a freshman last season and has 23 so far this year for the Braves (10-6). At one point during a game last season she had scored her first two goals with her left foot. The opposing coach not-so-delicately reminded his team that she is left-foot dominant and pleaded with his team to force her right and increase the odds of keeping the ball out of the back of the net. 
But when Frommelt got another chance, she went back to what's worked for her time and again and used her left. She knows that improving her right foot will help elevate her game in time, but she isn't exactly struggling now.
"I'm working on it," Frommelt said. "I'm hoping to get there. I need to make myself do it more. I have so much confidence in my left that I just won't go to my right and I need to because it makes me so predictable. I know it will help me get even more goals if I can shoot with my right as well."
Mount Zion coach Jonathan Moore knows the challenge in slowing Frommelt is two-fold. First, she's pretty good at this soccer gig. She's got range up to 25 yards out and gives defenses fits because of it. The second issue, Moore said, is that most players are right footed. It's muscle memory for defenders to try to defend the right and make a player go left.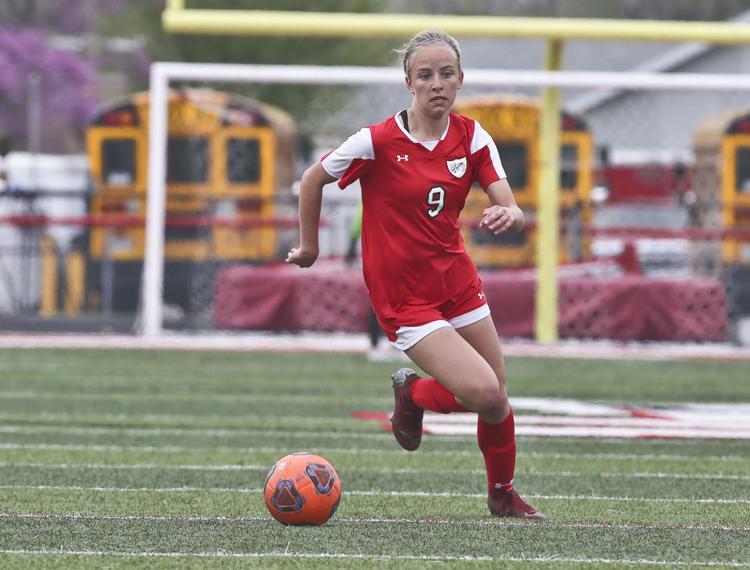 Frommelt made it a point to work on going right in the offseason and continues to push herself with it in practice. Last week in a game, she scored off of her right foot. Immediately, Frommelt looked to the bench.
"She is being pushed right by every team we play," Moore said. "That's something and she knows it. She's known it since last year. She hears it from us 100 times. She has the work ethic to improve it. That's definitely something she has to develop is her right side."
Those around soccer have known Frommelt could play the sport for some time, having watched her come up through the Mid-State Soccer program. Her skills aren't a secret by this point. Even still, she didn't expect to have the freshman season that she turned in. In her eyes, 10 goals would have been good. That, however, happened early and the other 19 came often after that.
Frommelt didn't enter her sophomore season expecting teams to take her lightly. She's marked on the field, but was prepared and has still excelled.
You have free articles remaining.
"I was excited to push myself even harder," Frommelt said. "I feel like I gave myself a lot of expectations to live up to so that put a little stress on me, but after I got into it in the first few games and got some goals I fell right back into place."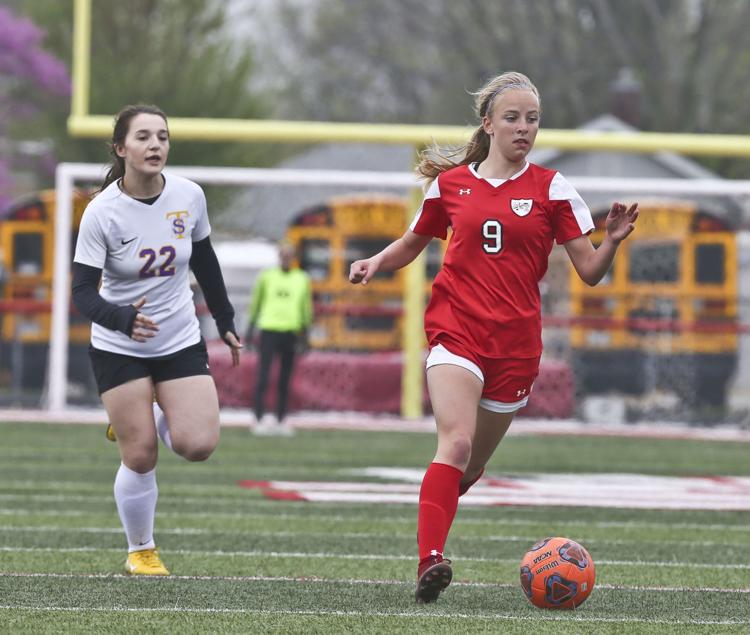 Emma Shumaker has seen Frommelt dominate since they were young. The two came up together with Mid-State, then Frommelt started playing with older teams in the program and traveling to different cities for games. It's basically been the same movie with different scenes: Watch Frommelt win the ball, watch Frommelt score.
Even Shumaker, who is best friends with Frommelt, thought that teams would adjust after they'd seen her before.
"It's really weird," Shumaker said. "We expected this year that since teams saw her last year with her left foot that teams would push her to her right foot, but she still manages to score."
The Braves are on the come-up led by a strong freshman and sophomore group. Moore is looking for a consistent scorer alongside Frommelt to help the Braves take that next step. But Frommelt provides the Braves with a baseline to build on. She's a walking goals machine. Her next step, aside from going right, is to start pouring two goals on the creme of the crop of area big school soccer: Rochester, Mahomet-Seymour and Springfield High School. He wants her to be more selfish, to take defenders one-on-one and beat them.
Then he steps back and remembers that she's a sophomore with more than 50 career goals tucked into her slight frame and quiet personality. 
"I didn't think I'd see another one real soon," Moore said. "I've been pleasantly surprised in how she has McKayla's attributes and is able to finish."
A year ago, Frommelt entered the season shooting for 10 goals. Now everyone who plays her is stuck to her like glue. All that's left is to go right.
"It's kind of frustrating, but it gives me something to work in practice," she said. "If something's not pushing me I can go to my right foot and work on it that way."
Contact Joey Wagner at (217) 421-6970. Follow him on Twitter: @mrwagner25