MACON — Wilma Tengfors doesn't make a point to go to the ground unless she has to from her goalkeeper position.
But the Warrensburg-Latham/Maroa-Forsyth senior was left with little to no option when St. Teresa standout Camryn Wagner was bearing down on her, threatening to tie the game with 12:40 left in the first half of Saturday's Class 1A Macon (Meridian) Regional championship game.
Instead, Tengfors dove to her right to pounce on the ball and thwarted the Bulldogs' scoring chance while preserving a 1-0 lead.
Tengfors and the Cardinals' defense worked in perfect unison all day to beat St. Teresa 1-0 to win a regional championship. The Bulldogs beat the Cardinals in the same game last season.
"I just thought, 'I hope she misses the ball,' that was my whole thought," Tengfors said.
Though she admits it may not have been the play of the game, it gave her confidence against St. Teresa's high-octane offense.
The key play came in the second half, with the Bulldogs on the attack, trying to break the Warrensburg defense. Tengfors called off her teammates, assuring them she would get the ball, but Warrensburg sophomore Grace Pakula saw the St. Teresa forwards breaking for the ball.
Pakula stepped up and booted the ball out of bounds to the left side to reset the defense, which held strong.
"I kind of screamed at her because I wanted it, but it was the right choice to make the save and get it away," Tengfors, who had five saves, said.
Not only did Pakula come up with a heads-up play late in the game, she found herself matched up against Wagner and her 36 goals on the season for the better portion of the game.
She's been there before, and had a plan.
"I played with her before, so I tried to make sure I was always in front of her and pushed her to the line a couple times — just keep up with her," Pakula said.
St. Teresa beat Warrensburg 4-0 in a season-opening game. In that game Warrensburg coach Kevin Emery made sure to mark Wagner at every turn.
But after that, Emery went with a different tactic. Instead of marking Wagner, he wanted to pressure the midfield.
That tactic worked on April 12 in a 1-0 win against the Bulldogs and it worked again on Saturday.
"We were still looking at that tactic of pressuring the midfield and really limit the amount of accurate long balls they can have to her," Emery said.
Pakula played a big role in the defensive scheme.
"We didn't really mark her up," Emery said. "We just put Grace Pakula on her side of the field. She's very smart. She's not real big, but she plays bigger than she is."
There was something else Emery saw in their last game — a way to score. Emery took that knowledge and installed a game plan for Saturday.
After a long defensive battle, the Cardinals scored with 20 minutes remaining in the first half when Maddie Yocks dished to Jessica Aubry who punched the ball in the left side of the net.
"We kind of overload both of our forwards right in the middle of the field," Emery said. "It's been their strength. Our two forwards are going to come right at you. We're not going to be afraid or anything like that. We're just going to go get them."
Lindsey Kormelink had eight saves for St. Teresa.
"They were good defensively," said first-year St. Teresa coach Connor Smith. "We just got unlucky and couldn't find the back of the net. They got one on one of our mishaps and they ended up scoring off of it.
"Other than that they didn't have many other chances. Their defense was outstanding against our forwards and our midfielders. It just wasn't our day."
Warrensburg plays Carlinville at 4 p.m. Wednesday in the Class 1A Decatur (Lutheran) Sectional semifinal.
Joey's take
More to boot
Emery has been able to sub goalkeepers in and out this season, relying on Tengfors and junior Ariana Speagle.
When the postseason started, Tengfors got the nod, but Emery is confident in both.
"She's been pretty consistent for us," Emery said of Tengfors. "I've got two good goalkeepers, but we went with her this postseason. Even when she's not on the field, we have Speagle so we're pretty confident with that position."
Keeping an eye on her
Wagner proves the great equalizer.
No lead is safe when she's on the field, and even with fatigue setting in for both teams, Emery was still mindful of her.
"Wagner is pretty dangerous, whether it's the first minute of the game or the last minute of the game," Emery said. "We just wanted to not give them that space behind our line in front of the goal, and to kick the ball long and make them work the entire field late in the game and hope for the best."
For the most part, the Cardinals limited the number of clean looks she got — though her speed allowed her to move through the defense for other attempts.
"She's got 1,000 goals this year or something ridiculous like that," Emery said. "They've got other players who can score, but I think she's the one they kind of focus on and key on."
Not dwelling on the past
Though the Cardinals lost 3-0 to St. Teresa in last season's regional final, Pakula wasn't thinking about that game.
She thought about April 12.
"We thought of the last game we played them when we beat them and decided we need to do it again, but this time even bigger," Pakula said.
Warrensburg St. Teresa 1 05.12.18.jpg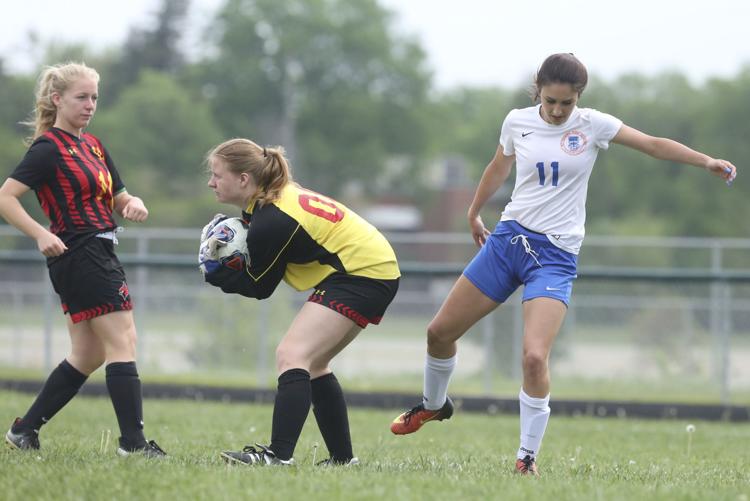 Warrensburg St. Teresa 2 05.12.18.jpg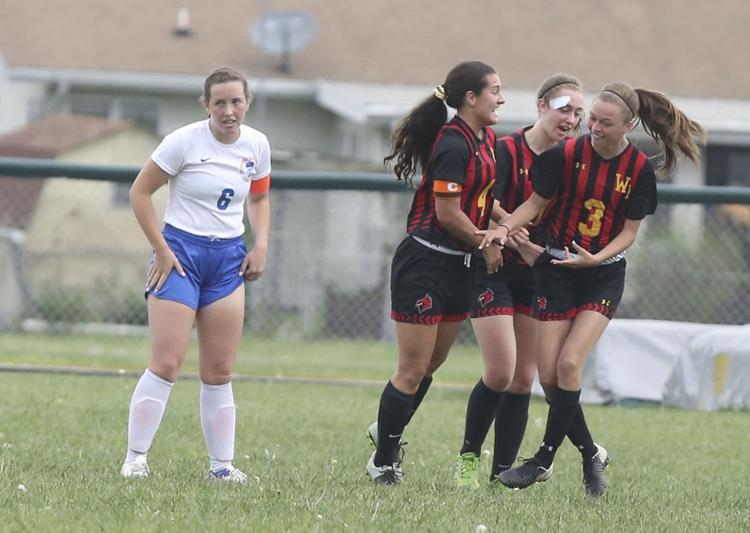 Warrensburg St. Teresa 3 05.12.18.jpg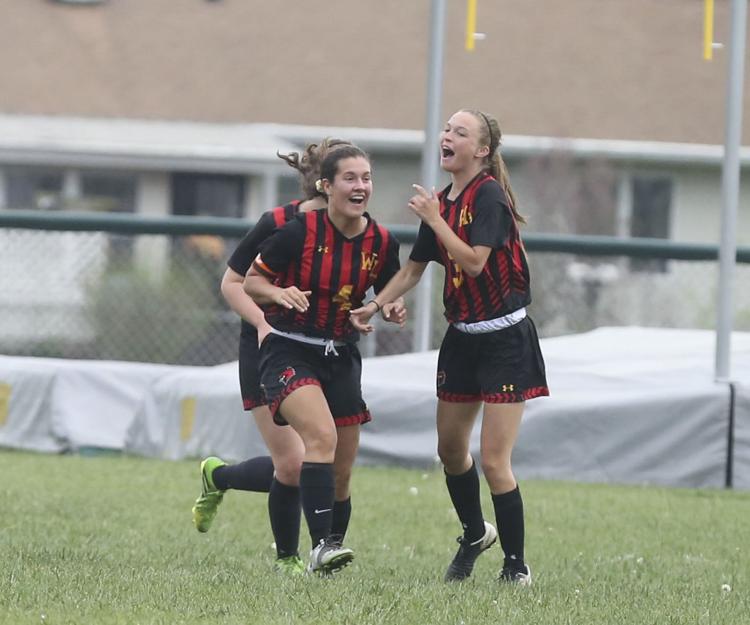 Warrensburg St. Teresa 4 05.12.18.jpg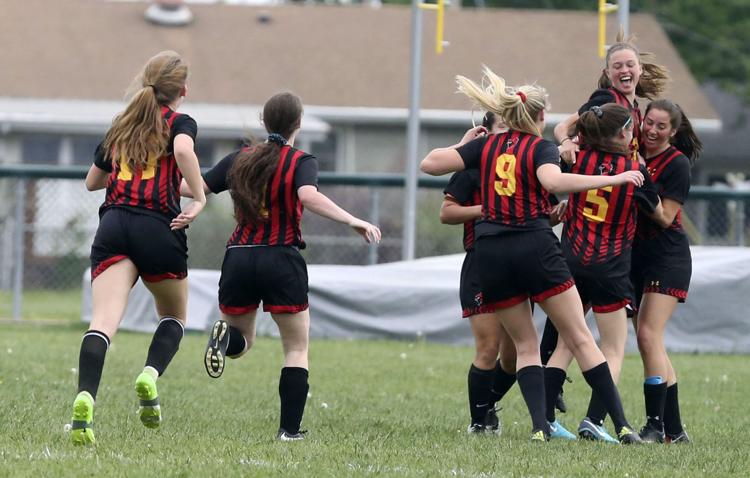 Warrensburg St. Teresa 5 05.12.18.jpg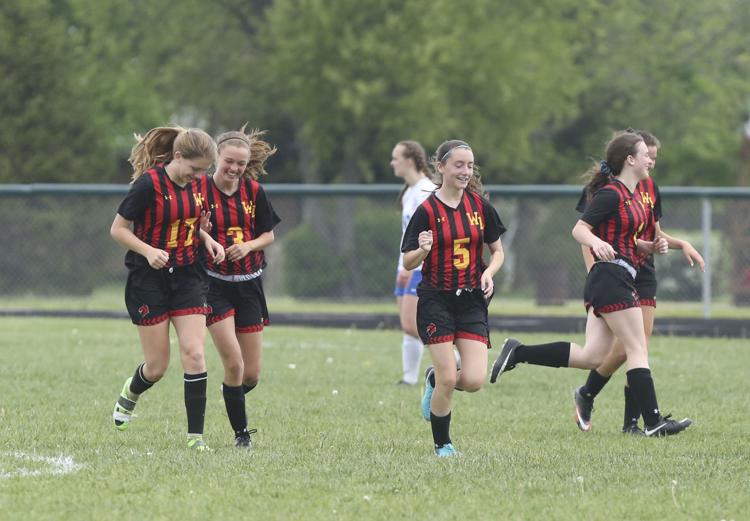 Warrensburg St. Teresa 6 05.12.18.jpg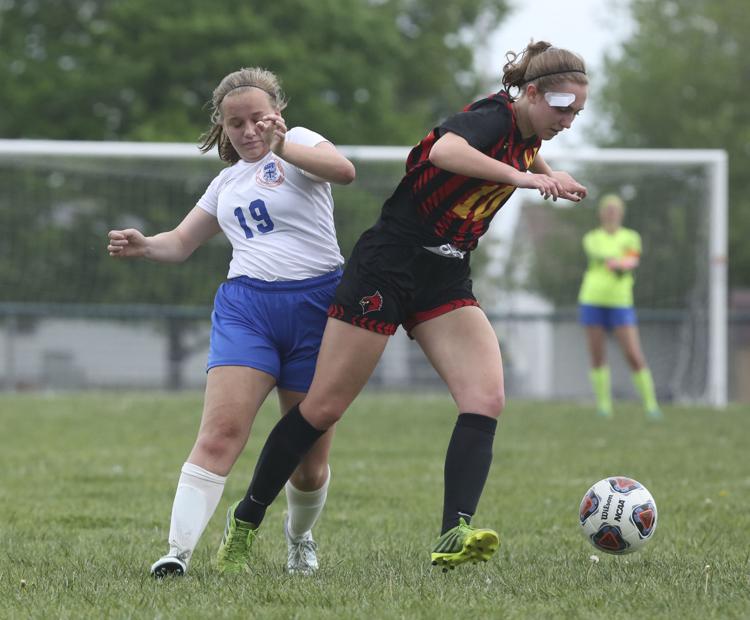 Warrensburg St. Teresa 7 05.12.18.jpg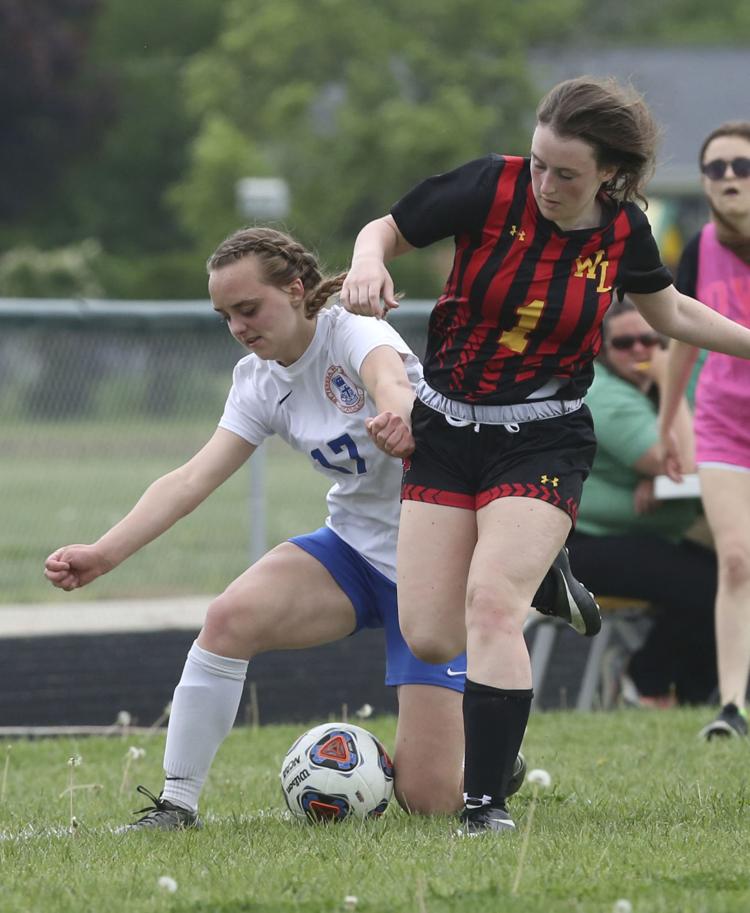 Warrensburg St. Teresa 8 05.12.18.jpg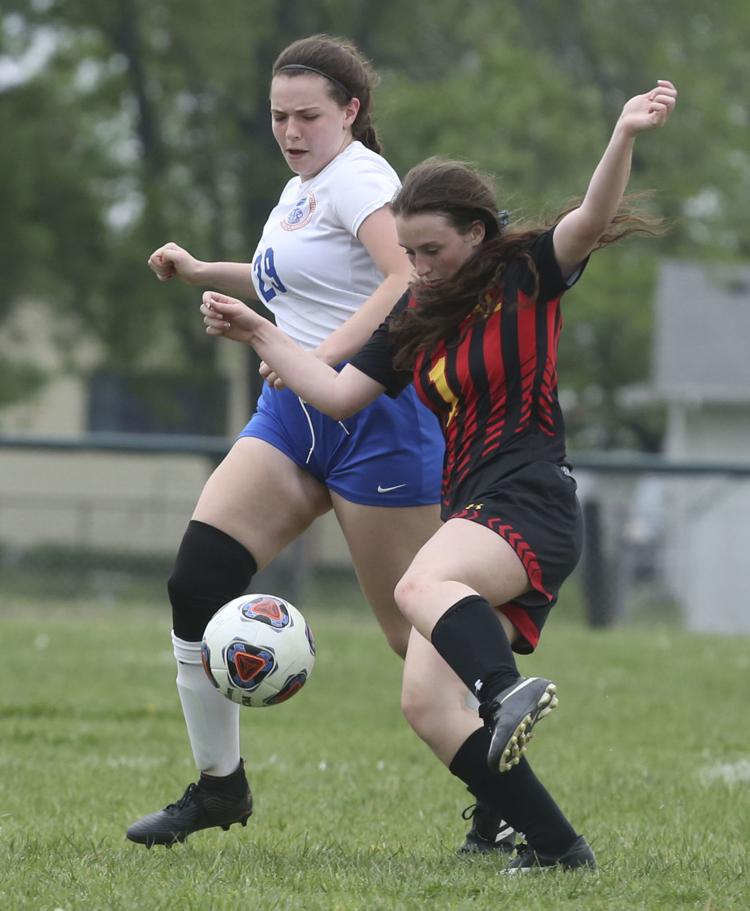 Warrensburg St. Teresa 9 05.12.18.jpg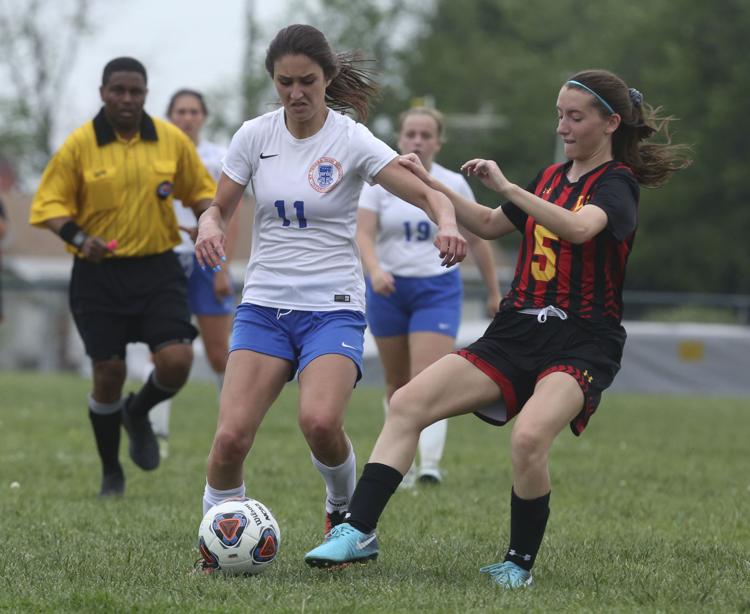 Warrensburg St. Teresa 10 05.12.18.jpg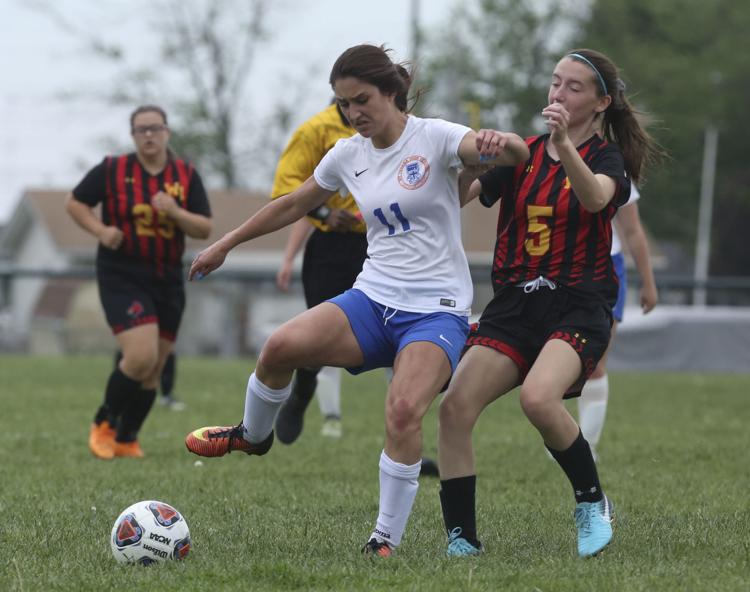 Warrensburg St. Teresa 11 05.12.18.jpg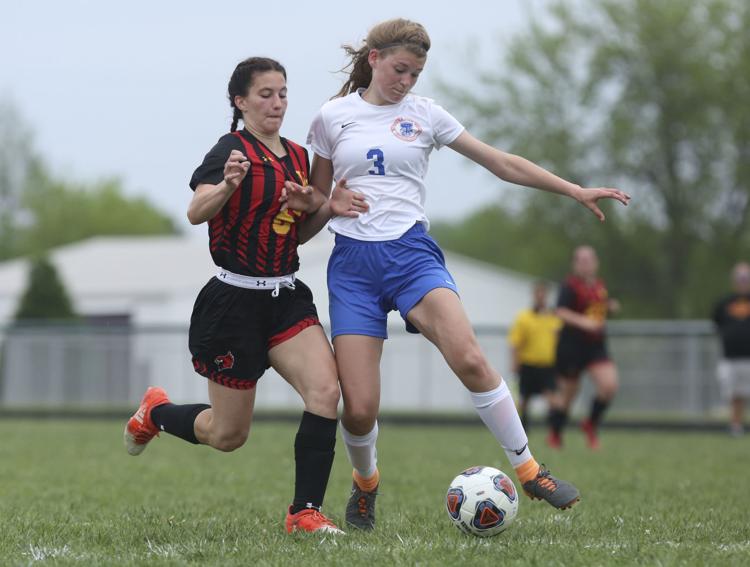 Warrensburg St. Teresa 12 05.12.18.jpg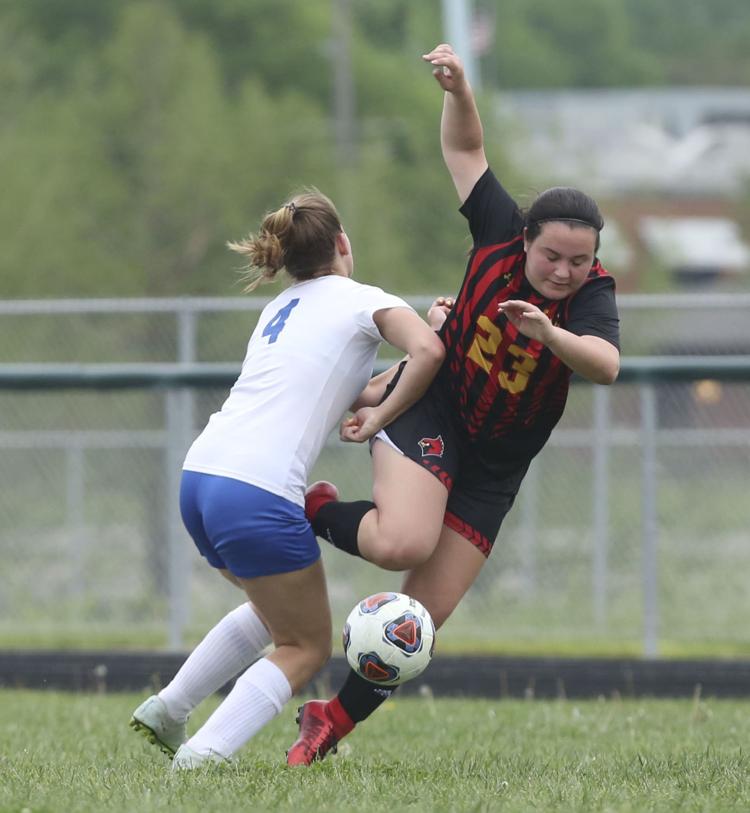 Warrensburg St. Teresa 13 05.12.18.jpg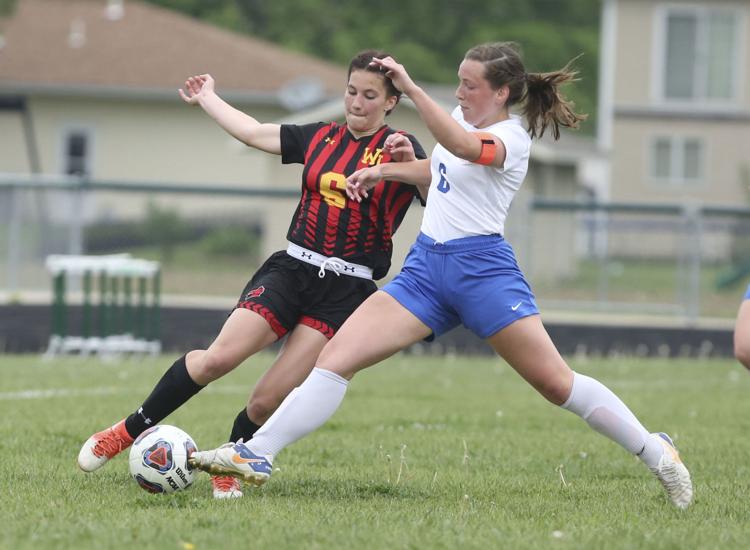 Warrensburg St. Teresa 14 05.12.18.jpg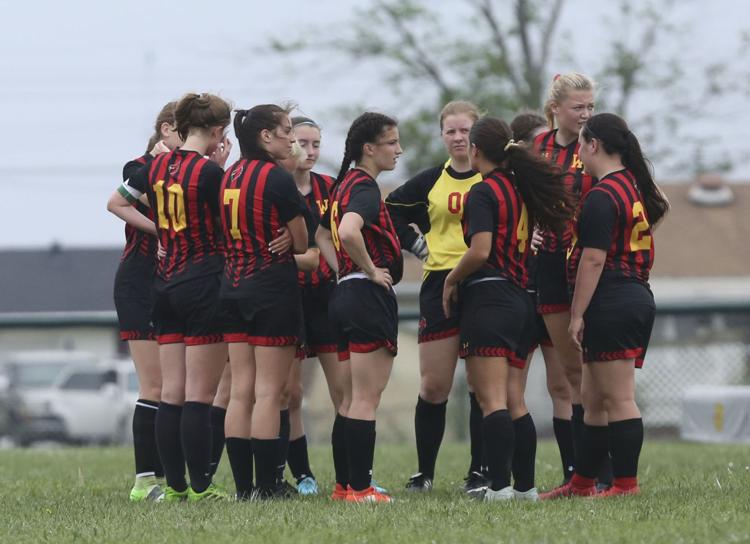 Warrensburg St. Teresa 15 05.12.18.jpg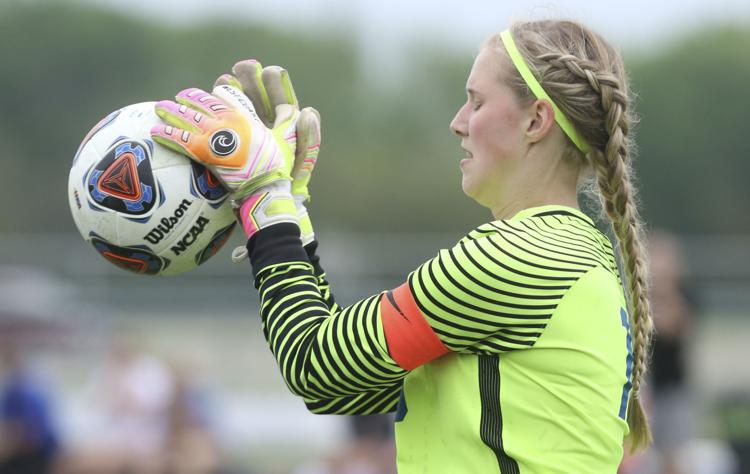 Warrensburg St. Teresa 16 05.12.18.jpg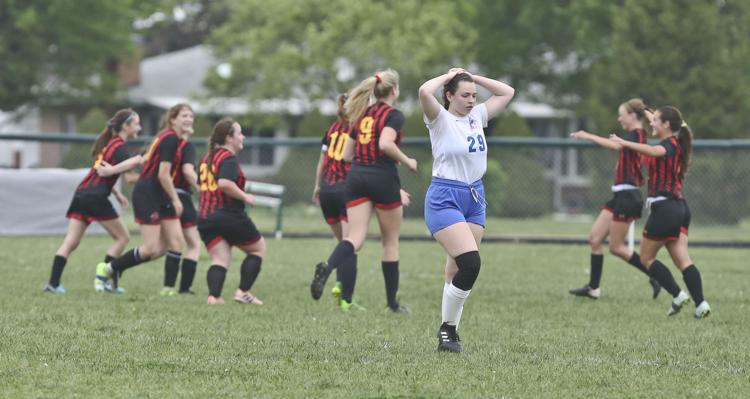 Warrensburg St. Teresa 17 05.12.18.jpg