MACON — Craig Moffett stood behind the dugout of the Meridian softball field and inhaled to search for an answer for which words simply couldn't answer.
What makes the pitching rotation of his Windsor/Stewardson-Strasburg softball team so good?
"They are very talented," Moffett said after pursing his lips together and exhaling, but before crediting his assistant coaches and all of the coaches his pitching triumvirate have encountered during their careers.
In Tuesday in a 9-0 Class 1A Macon (Meridian) Sectional semifinal win against Effingham St. Anthony, Moffett used every weapon in his rotation. Megan Schlechte was officially credited with the win for pitching the first two innings, allowing two hits, no runs and striking out four.
Then came Calla Roney, who threw three of her own dominant innings, allowing three hits while also striking out four. Then came freshman Karlie Bean, who pitched the final two innings, allowing just one hit and striking out the side in the bottom of the seventh to send her strikeout total to four. The final strikeout sent the Hatchets (35-1-1) to their third straight sectional championship game.
In 17 postseason innings, the Hatchets have allowed zero runs.
Each are a little different, but each are equally dominant. Schlechte moves the ball around the zone with precision, Roney is the flamethrower and Bean is a mix of both.
"We all know we have a job to do," Roney said. "We're all really different pitchers, but we all do a good job of getting it done when we need to. Today, we all threw one time through the lineup and they had no idea what to expect. That's awesome to me. We have three pitchers who are more than capable of pitching against anybody here."
Moffett won't stand up and proclaim himself an expert in the field of softball pitching. He's got strong assistant coaches around him and talent in the circle to clean up any mistakes.
"They're good, but they're also extremely competitive," Moffett said. "They're really good at dealing with adversity. If a call doesn't go their way or if there's a miscue in the field, they do a great job of coming back with another pitch. It's that bulldog mentality in the circle and they all three have it."
In total, St. Anthony (19-9-1) strung together four hits and had runners on early, but couldn't crack the pitching puzzle of the Hatchets. Moffett unleashed all three heads of his pitching monster to keep them sharp.
You have free articles remaining.
"They're good with one pitcher to begin with, but then you add two more," St. Anthony coach Crystal Tipton said. "If one of them is not throwing it like they want, they go to the next one who is equally as dominant. They're just powerful. That's all you can say."
Offensively, the Hatchets scored in every inning except the sixth. Carson Cole set the tone at the top of the order, going 2-for-4 with two runs scored and three RBIs, and Ava Bennett drove in a pair of runs including a solo home run.
But Cole was the catalyst. When she's going, the Hatchets quickly follow.
"When she gets on base, that sets the table for the rest of the lineup," Roney said. "We have a really strong lineup one through nine. When she gets on, I know we're going to score that runner. Some how, some way."
Other semifinal resumes Wedesday
The second game of the night between Casey-Westfield and Meridian will resume at 6 p.m. Wednesday, weather permitting. It will resume with one out in the top of the fifth inning with Casey leading 1-0. The game was initially delayed because of lightning and later postponed.
Casey (23-8) got its run in the second inning when starter Claire Maulding scored on a wild pitch. Maulding allowed three hits in four innings of work against Meridian and struck out seven.
Meridian (27-4) pitcher Peyton Latham allowed just three Casey hits and struck out five batters before the game was postponed.
The winner plays W/SS on Friday in the sectional championship game.
---
Photos from the Macon Sectional
Casey Westfield softball Meridian 1 5.21.19.JPG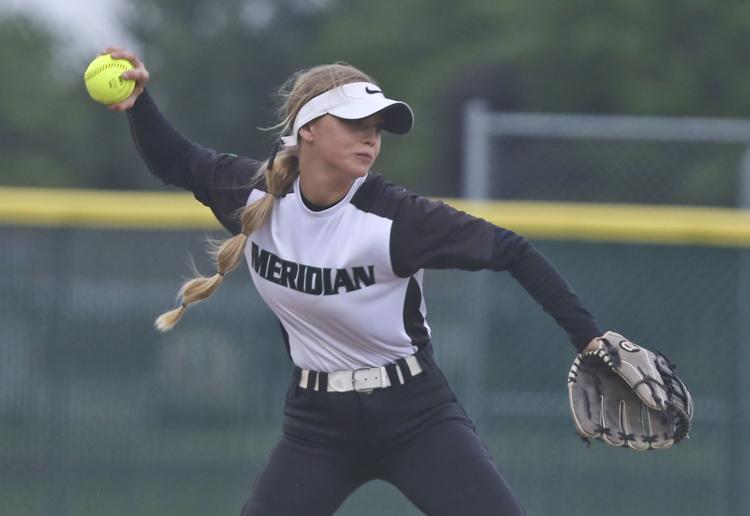 Casey Westfield softball Meridian 2 5.21.19.JPG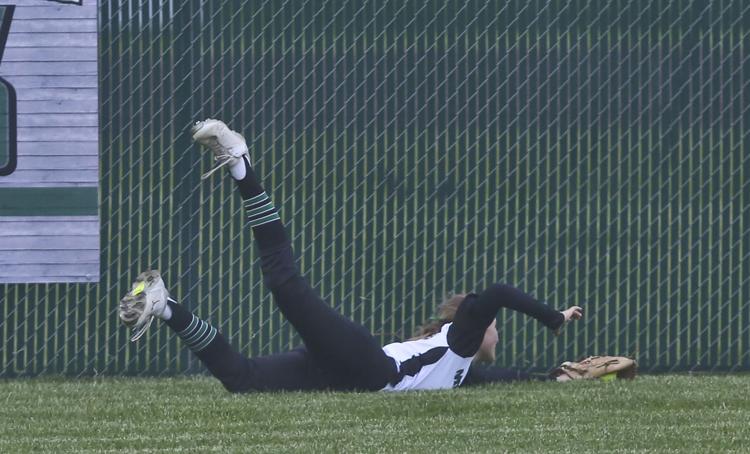 Casey Westfield softball Meridian 3 5.21.19.JPG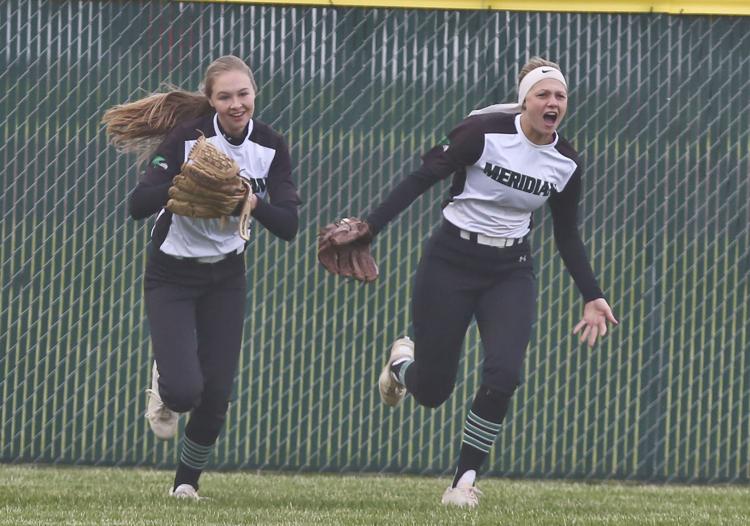 Casey Westfield softball Meridian 4 5.21.19.JPG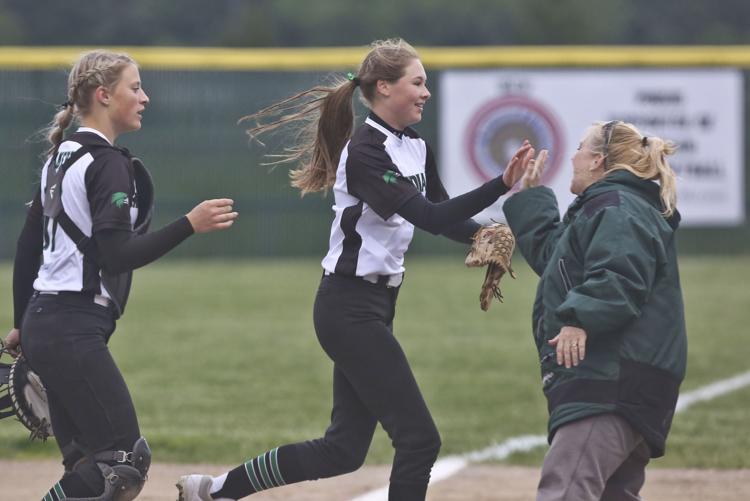 Casey Westfield softball Meridian 5 5.21.19.JPG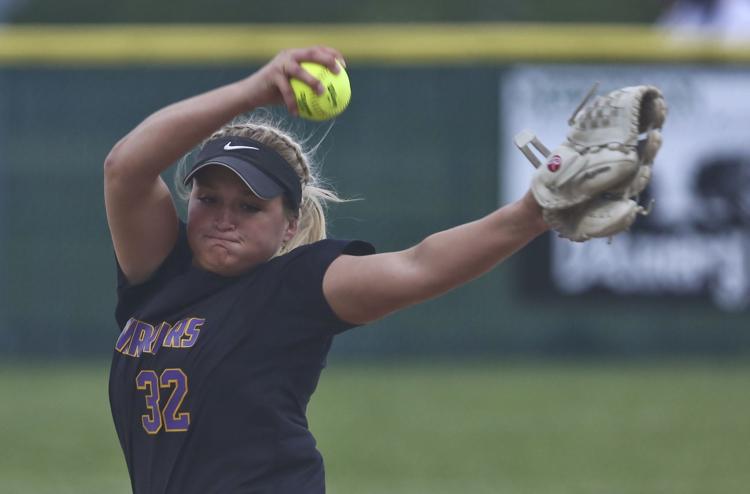 Casey Westfield softball Meridian 6 5.21.19.JPG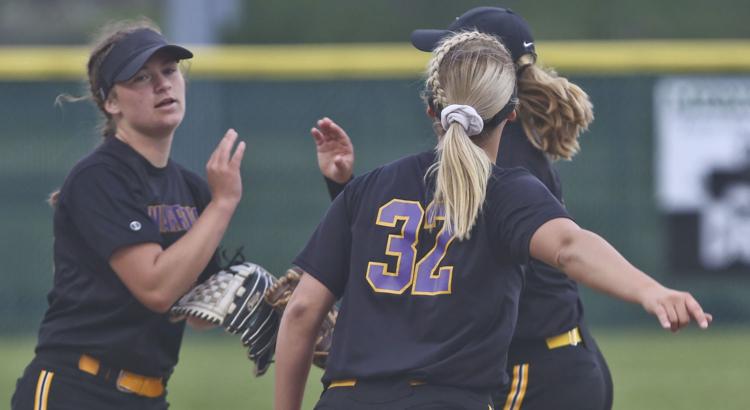 Casey Westfield softball Meridian 7 5.21.19.JPG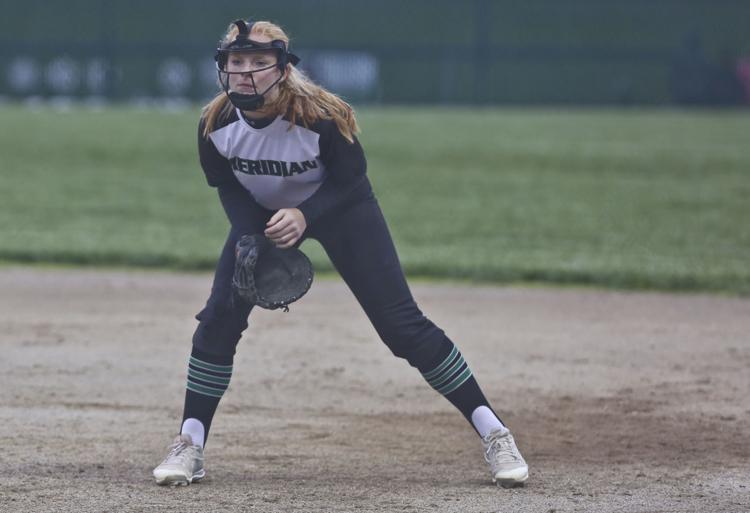 Casey Westfield softball Meridian 8 5.21.19.JPG
Casey Westfield softball Meridian 9 5.21.19.JPG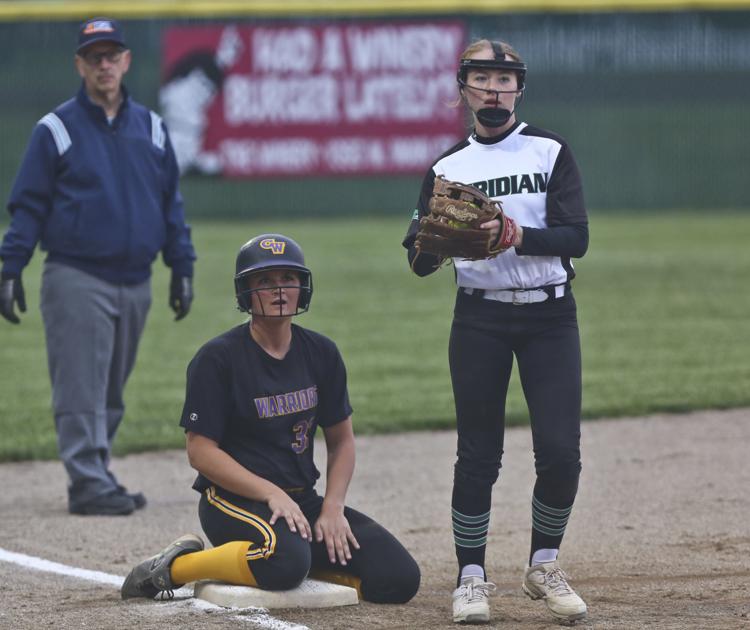 Casey Westfield softball Meridian 10 5.21.19.JPG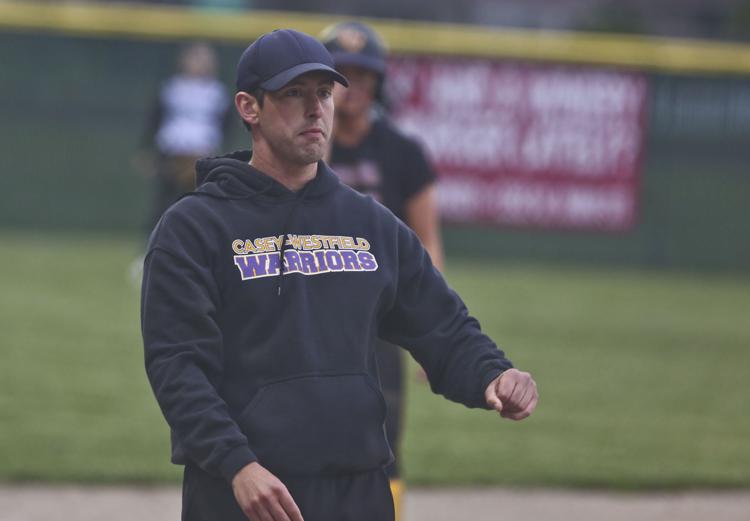 Casey Westfield softball Meridian 11 5.21.19.JPG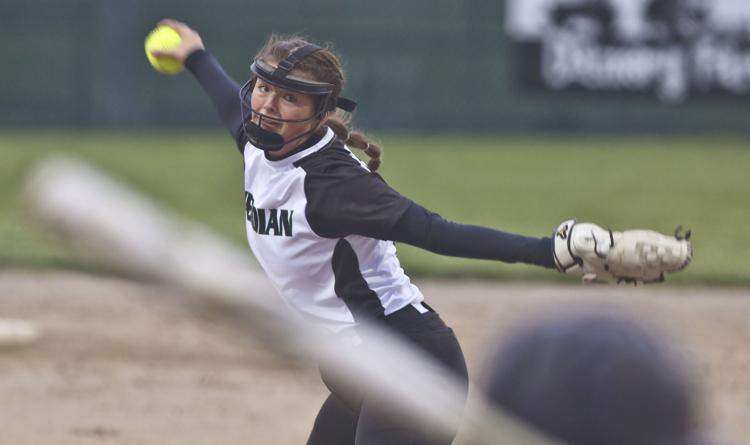 Casey Westfield softball Meridian 12 5.21.19.JPG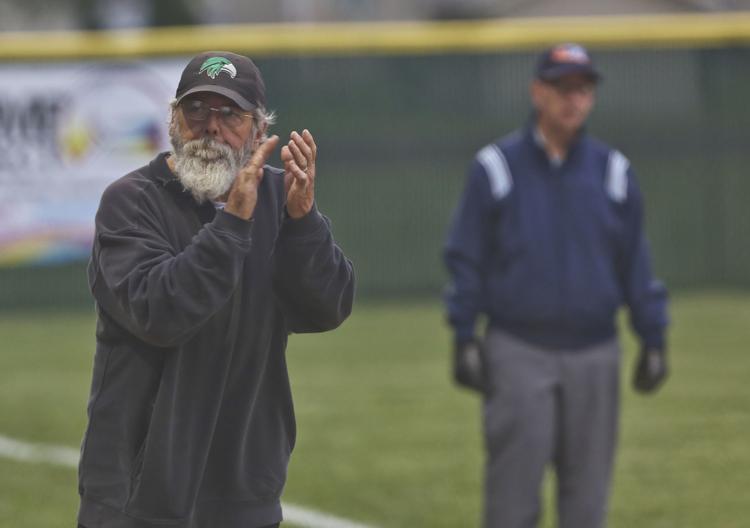 Contact Joey Wagner at (217) 421-6970. Follow him on Twitter: @mrwagner25