BUFFALO — Dating back to 2011, the Tri-City/Sangamon Valley softball team has been undefeated in Macoupin Sangamon Morgan (MSM) Conference games. With the team's two conference wins this season, that mark now stands at 100 consecutive wins and it has become a tradition that players have passed down from team-to-team for a decade. 
"It has been a great opportunity to be a part of that and to be able to accomplish something that is so amazing. I hope that we can keep that going," Tri-City's All-State senior catcher Emma Farley said. "We have had a great start of our season and we are going to rock and roll."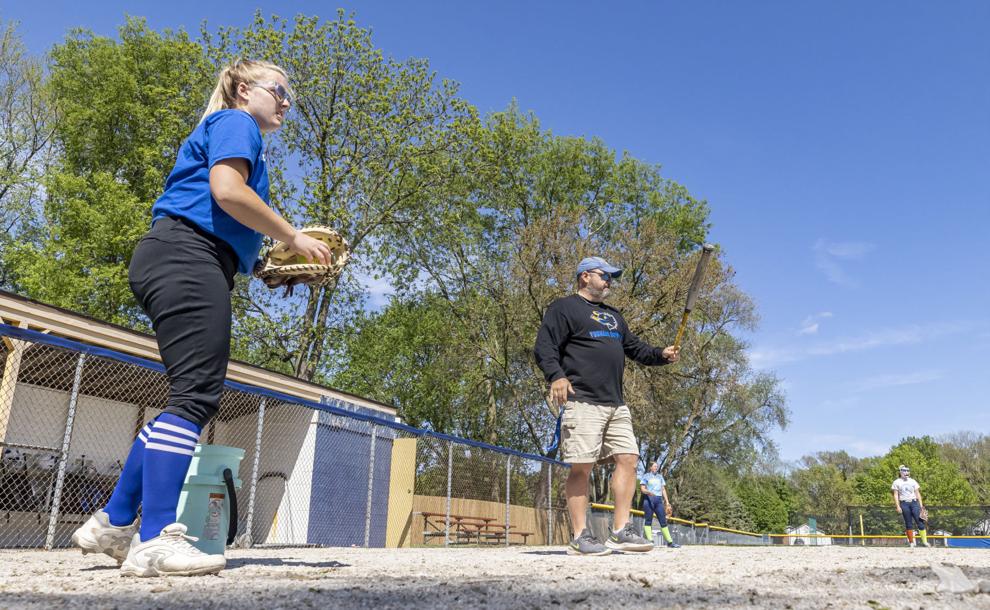 The Tornadoes weren't able to add to their win total last spring as the season was lost to a COVID-19 cancellation but when they could get together and practice, everyone was eager to hit the field. 
"They have spent two years between games basically and it was tough. They wanted to get back and get at it," TCSV coach Brad Sturdy said. "When they allowed us to have some fall workout days, we had 20 kids here because they were excited to do something. They are very excited to play."
"I felt like last year we had a chance to do something and make a run and I think we have a chance this year as well," Sturdy said. "You look at certain years as rebuilding and certain years that you think that you are really good. Last year was one of those years and I think this year is, too."
Sturdy is in his 12th season coaching the Tornadoes (7-1, 2-0 MSM) and has 284 career wins. Another strong season and cooperative spring weather that doesn't cancel games could put over the 300 career win mark. 
"We have done well in conference play but that could change at any time and we have had some nail bitters there," Sturdy said. "It has been good and they have played very well. They take pride in that (100-win mark) and they want to keep that going for the next few years."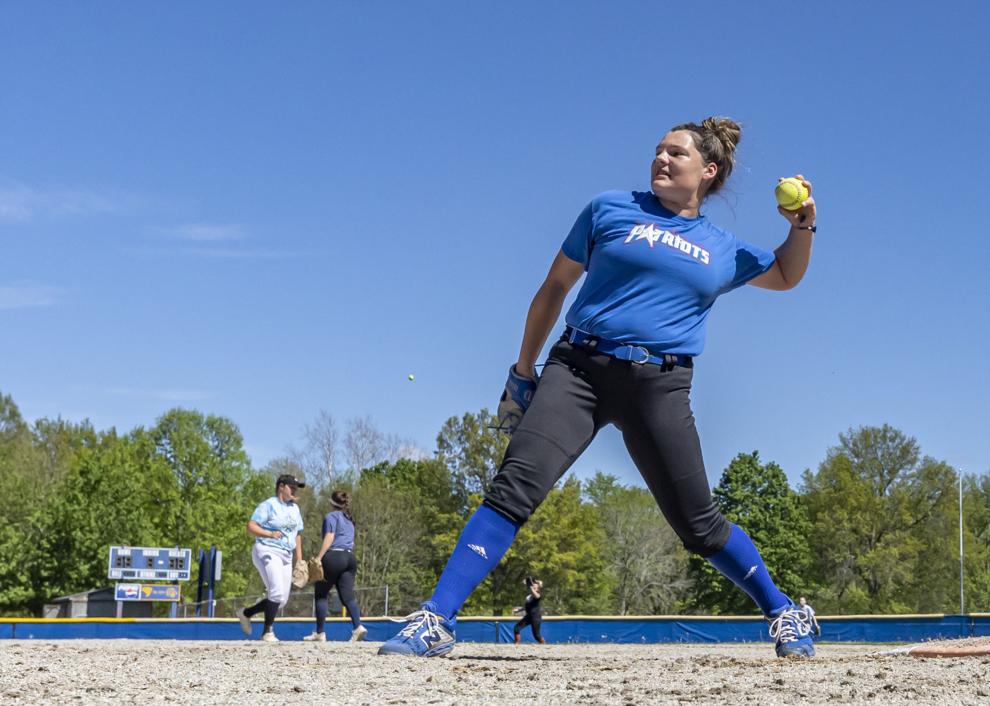 While the Tornadoes offense has been strong with four players hitting over .400 — Kenzie Krider (.520), Grace Blair (.500), Jordan Closs (.435) and Chumbley (.417) — the team's pitching has been lights out. 
Between Chumbley (19 innings/1.11 ERA), Bruno (18 innings/0.78 ERA) and Closs (15 innings/0.93 ERA), the trio have a team ERA of 0.94 and 103 strikeouts. 
"They are all No. 1 pitchers at virtually every team out there. To have three girls like that is really special," Sturdy said. "Last week we played six games, went 6-0 and we had 39 innings and had 9 hits and nine walks and 83 strikeouts. When you are getting that many strikeouts it makes it easy on your defense."
Farley and Chumbley combined on a perfect game against New Berlin last Friday in which Chumbley struck out 13. 
"Daleny has been doing great this year. She's had wonderful strikeouts and she is doing what she needs to do when she is on the mound," Farley said. "Kelsey is one of those pitchers that you really don't know how to hit off of her. She's kind of different and has some wild spin on the ball. She's a great addition to our team and we are lucky to have her. She adds an extra punch to our team.
"(Daleny, Jordan and Kelsey) all have their strengths and a really different from each other.  It is hard for teams to adapt to that especially if we pitch two of them in the same game."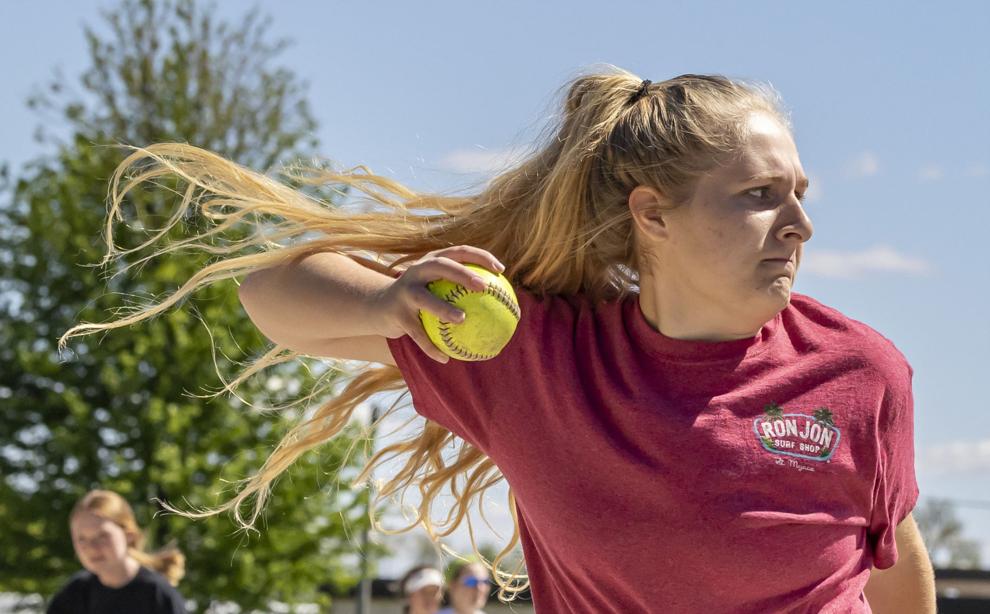 Bruno, a senior, comes to TSCV as a transfer from Rochester. But she attended elementary school at Tri-City, making the move back smooth. 
"It has been really great to come back and be with the players I was with when I was little," Bruno said. "It is really a great feeling and Coach Sturdy has pushed me further than I ever was before. It has worked out really great for me."
The three starters have all shared the pitching load this season and Bruno is enjoying every moment.
"I have never really been on a team before that had more than one ace pitcher. It was really great coming here and learning all of that and being able to back each other up and always be ready for whenever we are needed to get put in a game," Bruno said. "I think the team is really coming together and we really have good offense, defense, pitching, everything. We are a really solid team this year."
Bruno will be throwing for Millikin next season and although she doesn't overpower batters with speed, her spin makes her nearly unhittable. 
"I think my strength is my spin rate. I don't really throw all that hard compared to Daleny and Jordan but my spin is some of the best," she said. "Millikin has a sound team and they were just the CCIW conference champs. Everyone there was so great and the coaches were so nice. Academically, they were one of the best schools that I looked at."
While the fall, winter and spring sports did not have IHSA state series events, the summer sports, including softball and baseball, will have a full postseason. The softball regional rounds will be held Wed.-Sat., June 2-5 and sectionals will run Tues.-Sat., June 8-12. Super-sectionals will be Mon., June 14 with the state finals to run Wed. and Thurs., June 16 (Class 1A/2A) and June 17 (Class 3A/4A) at Louisville Slugger Sports Complex in Peoria. 
"(When we play this season, I really do think about it and I play in the moment and try to absorb as much as we can from it because it is all we've got," Farley said. "It is awesome that we get the opportunity (to have a playoffs). It is sad that the other sports didn't get that and I'm so grateful for this opportunity. I realize how important it is and we have to soak it in the moment." 
---
FROM THE ARCHIVES: Recognize anyone? High school softball photos from the Herald & Review archives
Eisenhower 1990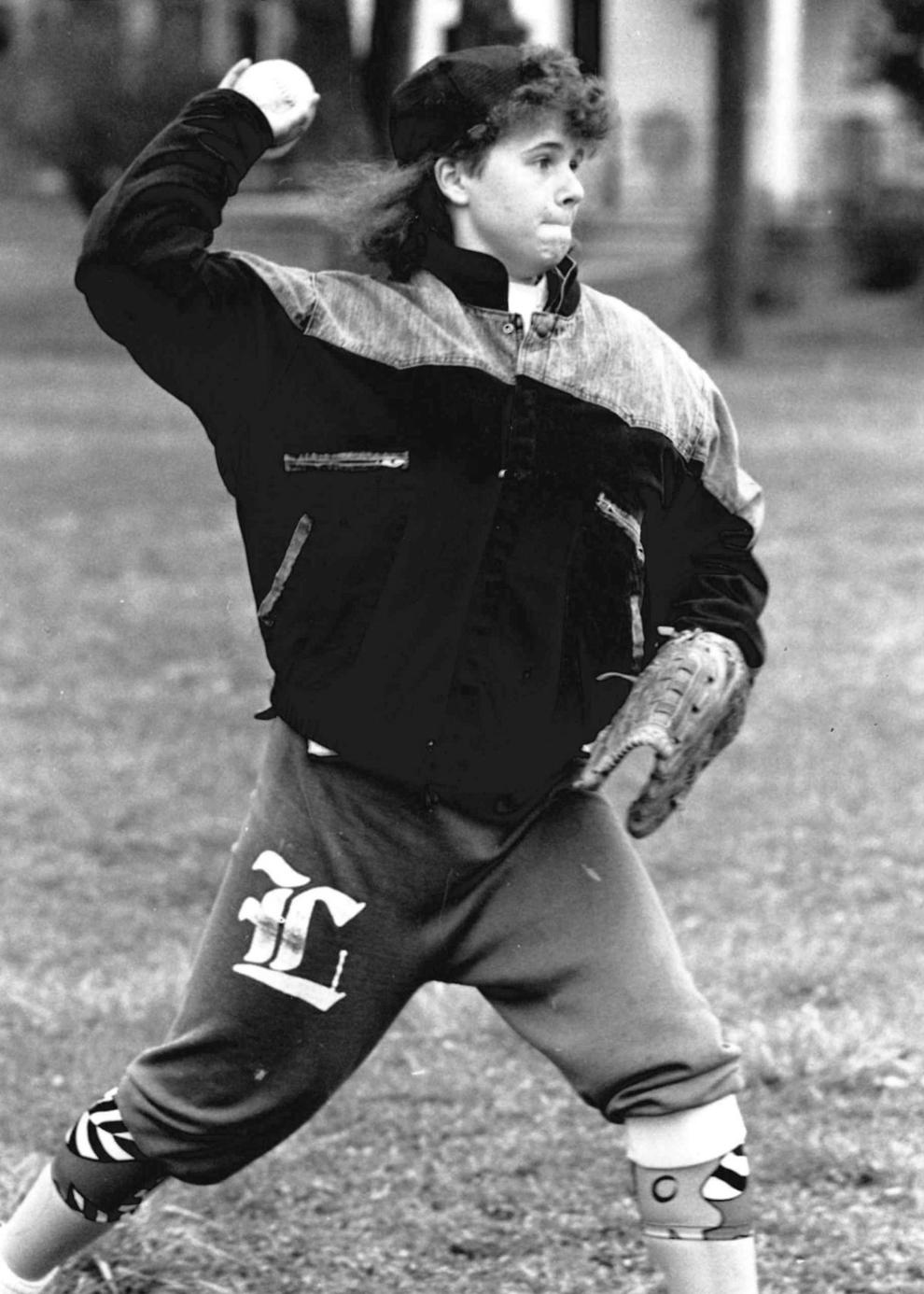 Eisenhower 1990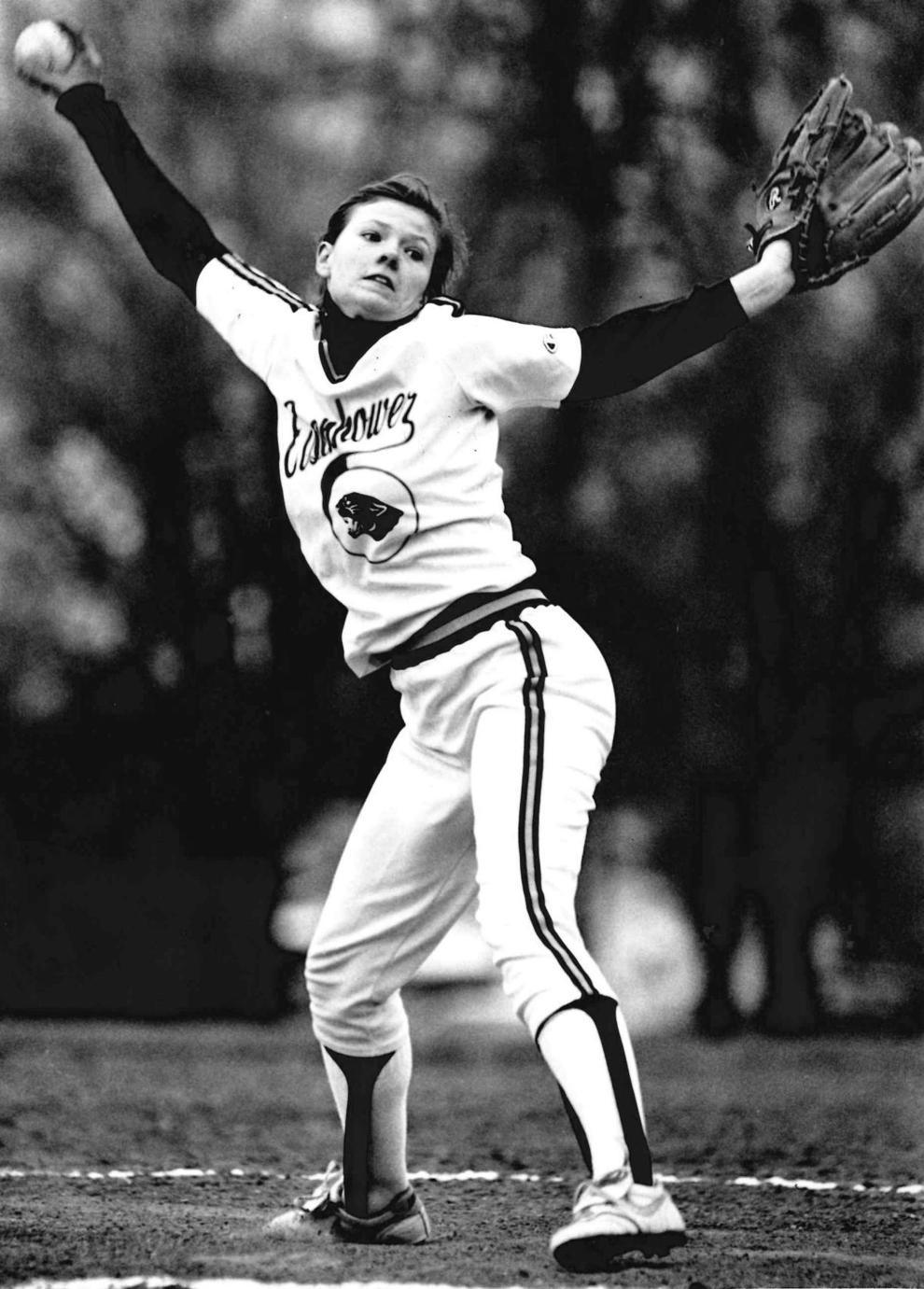 Eisenhower 1989
Eisenhower 1980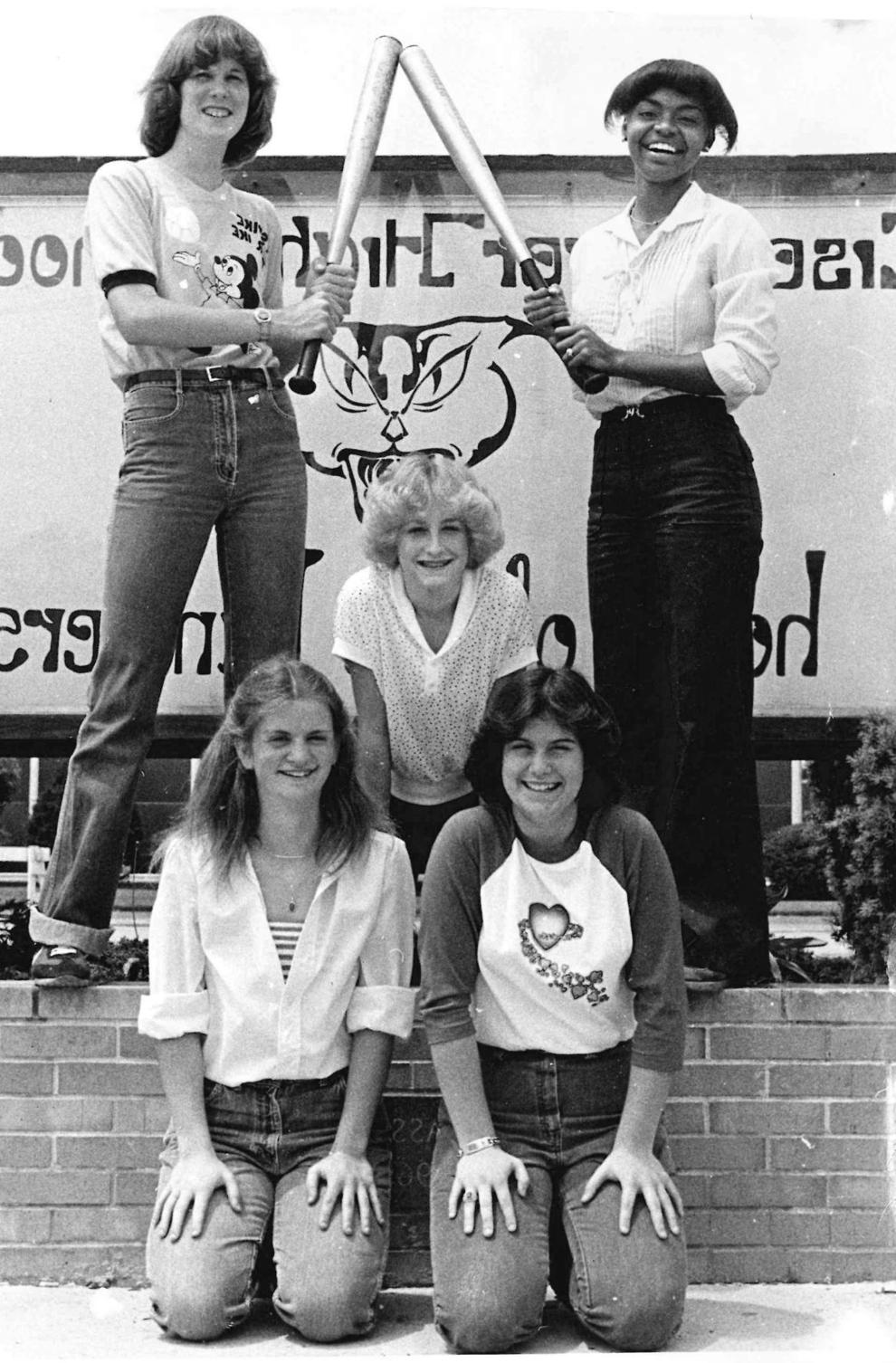 Ponytail League 1961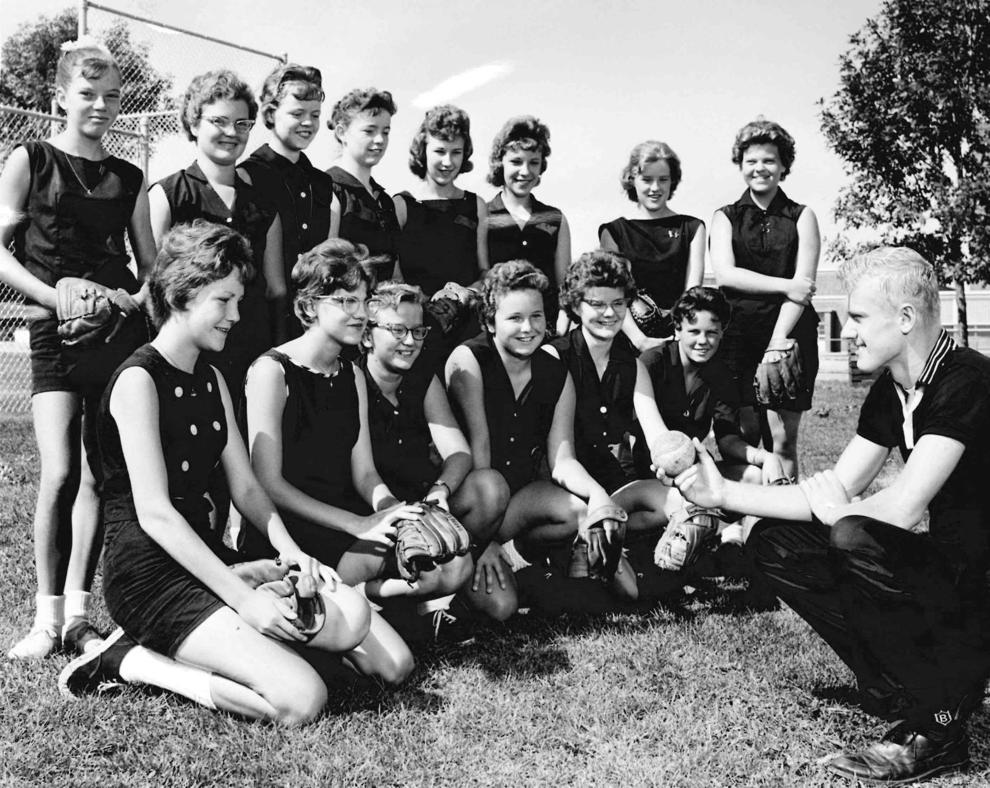 Eisenhower 1985
Eisenhower 1988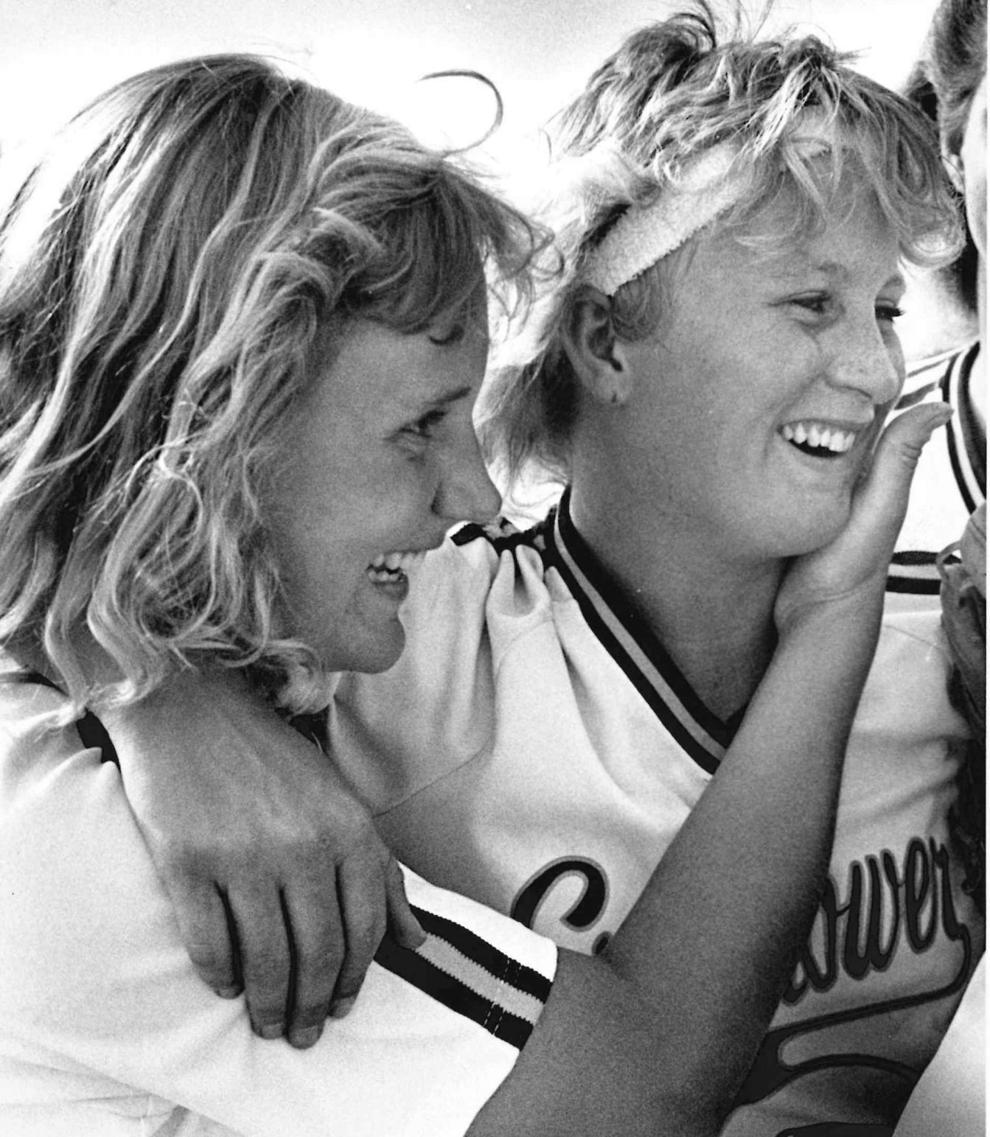 Eisenhower 1989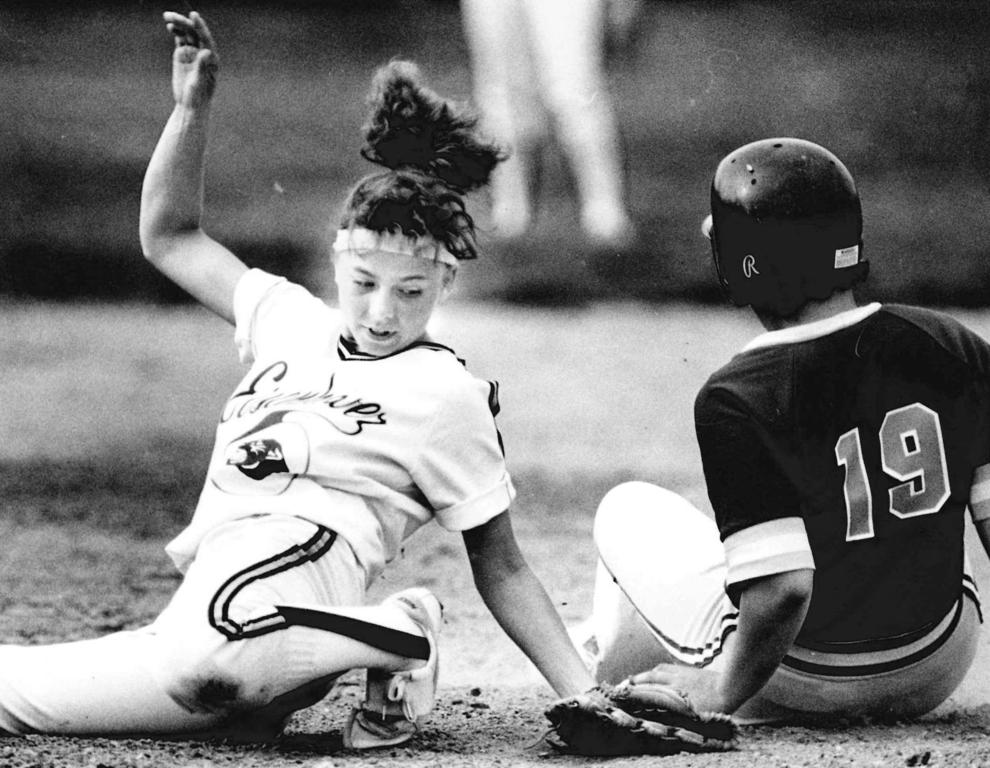 Mount Zion 1992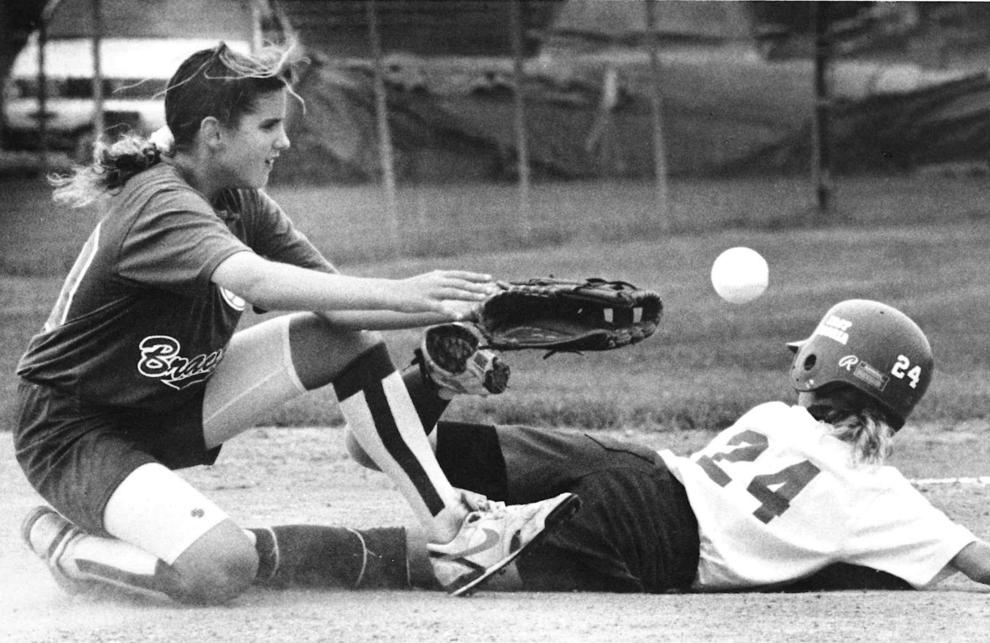 Macon 1985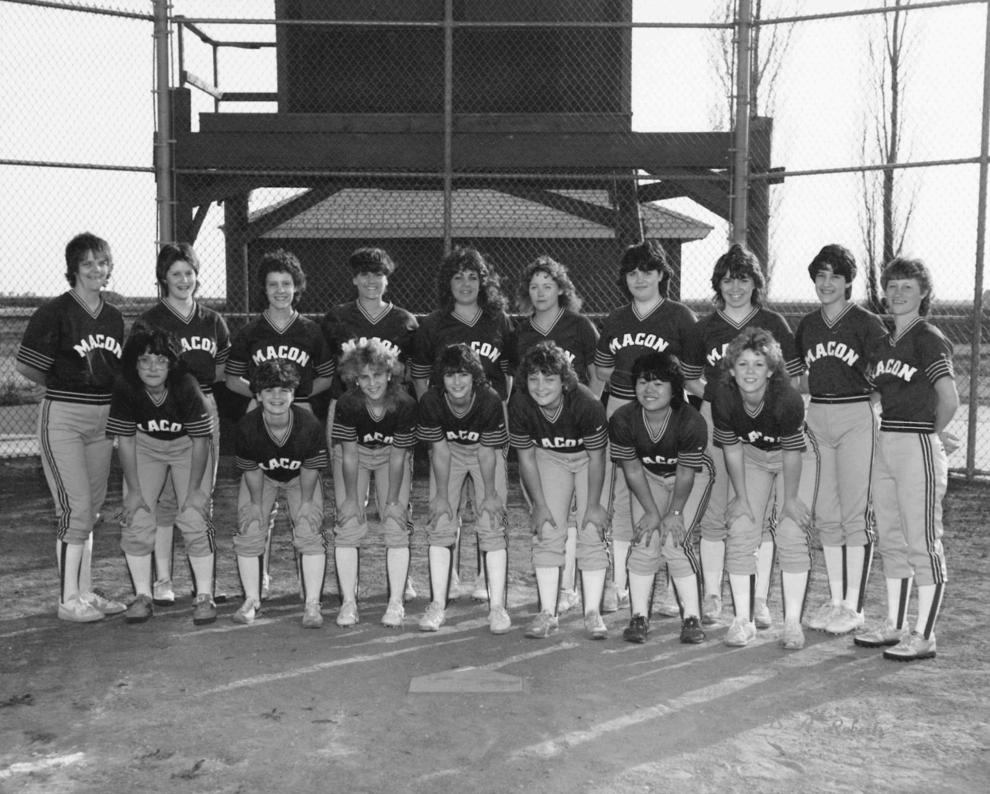 Casey-Westfield 1990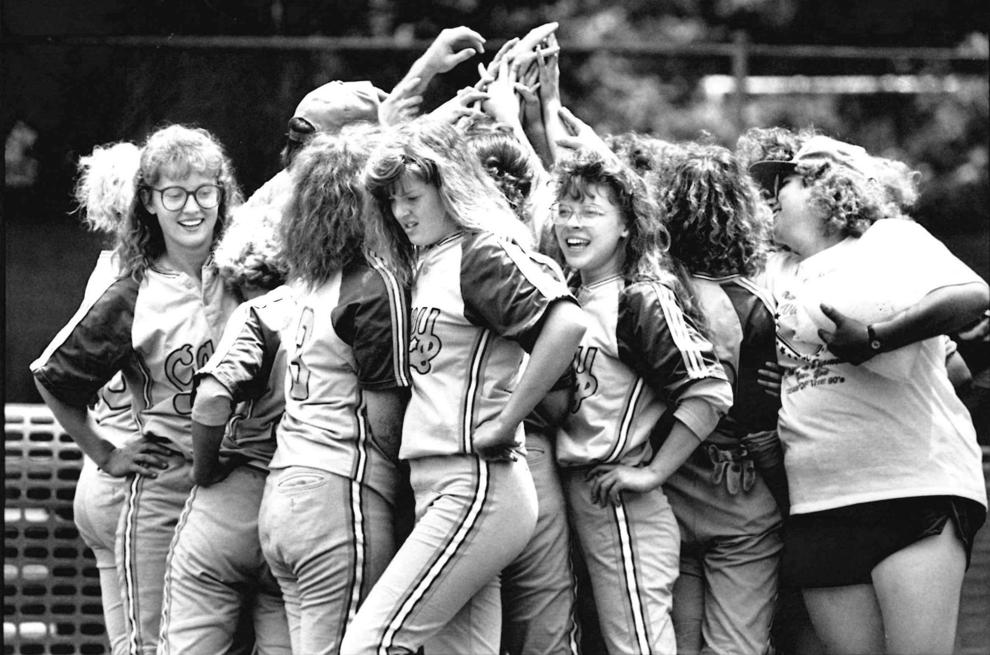 Casey-Westfield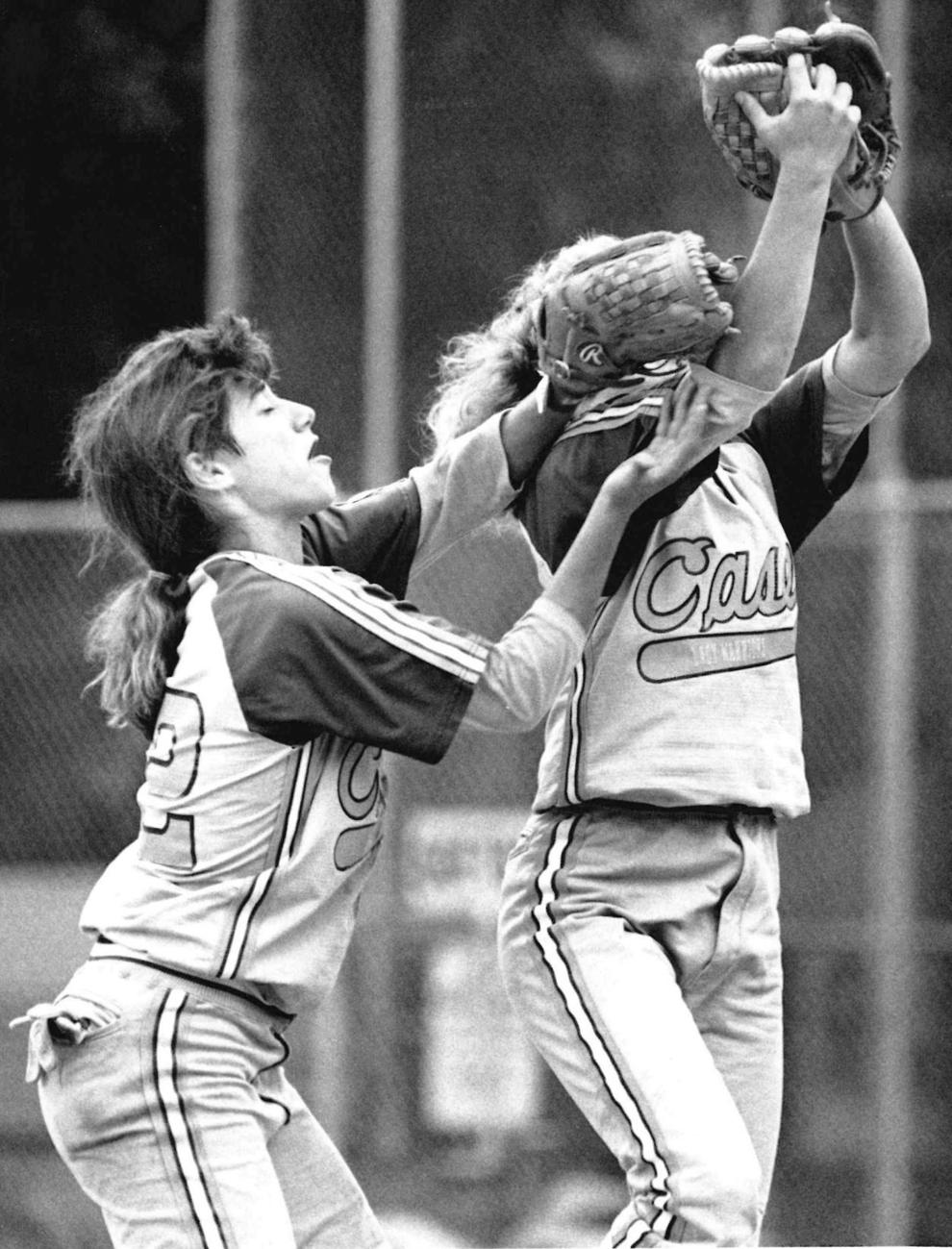 Casey-Westfield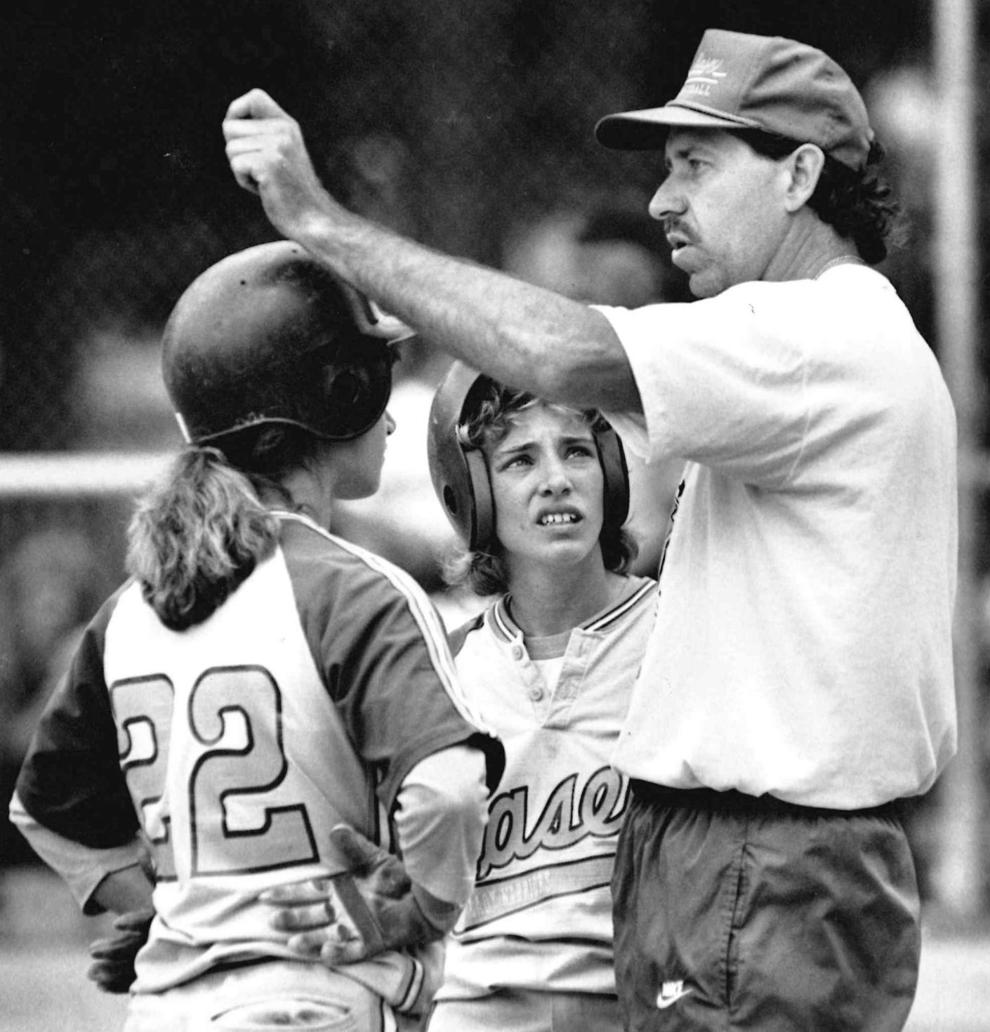 Contact Matthew Flaten at (217) 421-6968. Follow him on Twitter: @MattFlaten