MACON — Zoie Bowman's mind raced from the scouting report to internal self-pleading to reach base.
With two outs in the bottom of the seventh of a tie game on Wednesday in the Class 1A Macon (Meridian) Sectional semifinal, Bowman went back to what she knew. Casey-Westfield pitcher Claire Maulding likes to get ahead in the count with a first-pitch strike. Bowman was sitting dead red. But in the back of her mind, all she could tell herself was, "Just get on base. Just get on base."
Sure enough, with runners on second and third, that first pitch strike came and Bowman, Meridian's junior shortstop and No. 3 hitter made contact. It was a seeing-eye grounder that scooted just between the second baseman and the shortstop. Bowman sprinted down the line.
"Just run as fast as you can," she told herself.
At first base, Bowman turned around to for confirmation that the runner crossed the plate.
"I was like, 'Did we just win?' I couldn't believe it," she said.
The game resumed on Wednesday in the top of the fifth inning with Casey (23-9) at bat with one out, one on and one strike. Tuesday's game was delayed because of lightning and quickly postponed to Wednesday.
It gave the Hawks (28-4) a chance to get rid of any jitters they had on a windy, cold Tuesday night and start anew on a day much more fitting for late May.
"It means everything to us, obviously," Meridian coach Greg Streeval said. "It's a huge, huge win for us. We told the girls that we had a unique opportunity with having the game stopped so we can come back and talk about what we've seen and what we needed to try to do differently."
On Tuesday, the Warriors made every play and were ripe with momentum before the game was delayed. Those opportunities to capitalize came again on Wednesday, but Meridian made every play it needed. Meridian right fielder Audrey Wise made a leaping catch off the bat of Kennedy Repp to save a run and get out of the sixth inning. In the seventh inning, Meridian catcher Jesse Damery threw out Casey leadoff hitter Laney Gowin trying to steal with no outs.
You have free articles remaining.
"We don't like to make excuses," Casey coach Dalton McFarland said. "We talked about that yesterday. When things like the delay happen, you've just got to toughen up, get through it and come out ready to play. I don't think we should blame that. They played under the same situation we did.
"Claire was pitching well yesterday and we were playing well yesterday with good momentum. We had the same opportunities today to come out and get that momentum back. We had some big plays that just didn't go our way."
Bowman's hit won the game, but freshman Abbi Hackert turned the tied for the Hawks. On Tuesday, and for the early part of Wednesday, Meridian struggled to find a rhythm against all-area pitcher Claire Maulding. In 6.2 innings of work, Maulding carved up 13 Meridian batters and allowed just seven hits.
In the bottom of the sixth, trailing 1-0, Hackert unleashed a two-out, two strike double to center field that scored pinch runner Katy Hendricks. Finally, the Hawks saw a runner score against Maulding and the momentum started to change.
"I wasn't expecting it, first of all," Hackert said. "I was like, 'Well, dang. It's just going to be another at bat and I'm nervous.' When I got the hit I was like, 'I did it.' It was mind-boggling. We needed it.
"I'm so proud of the entire team for committing. I'm proud of myself. I'm a freshman and freshmen don't usually do this."
The pitching for Meridian was provided by Peyton Latham. She threw a complete game and allowed seven hits while striking out seven batters. During the 22-hour delay, the team met and refined their approach. For Latham, that meant finding more control of her curveball in the circle and being a part of a time-wide effort to lay off Maulding's riseball.
But Latham wasn't fazed by the break.
"It wasn't very tough at all," Latham said. "I come ready and I know my team is going to be ready to back me up."
Said Streeval: "She's been that way all year long. She's been very locked in. She limits what other teams give. We get a lot of ground balls and fly balls off of her. She does an outstanding job. She's a bulldog. She's a competitor. There's no doubt about it."
---
Meridian Casey Westfield 1 5.22.19.JPG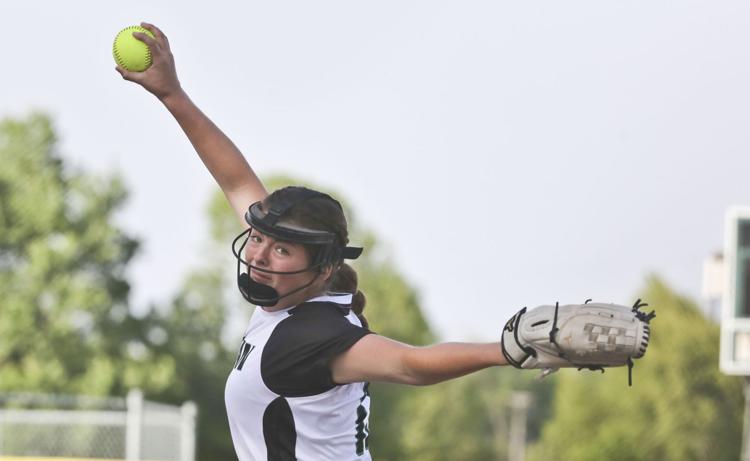 Meridian Casey Westfield 2 5.22.19.JPG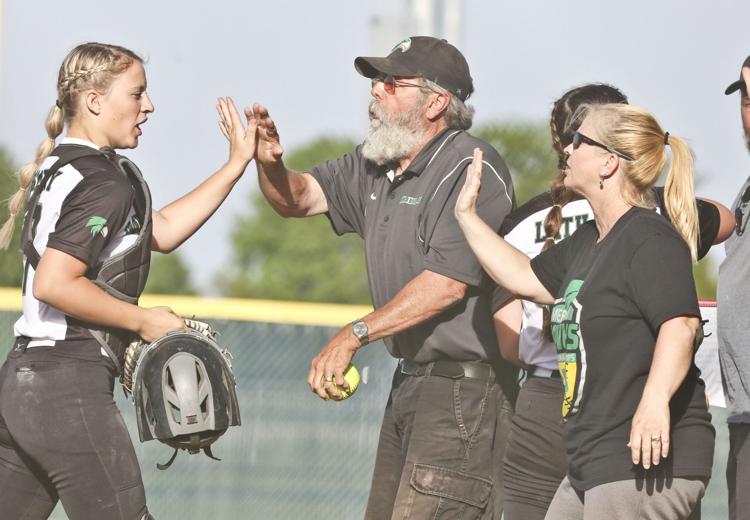 Meridian Casey Westfield 3 5.22.19.JPG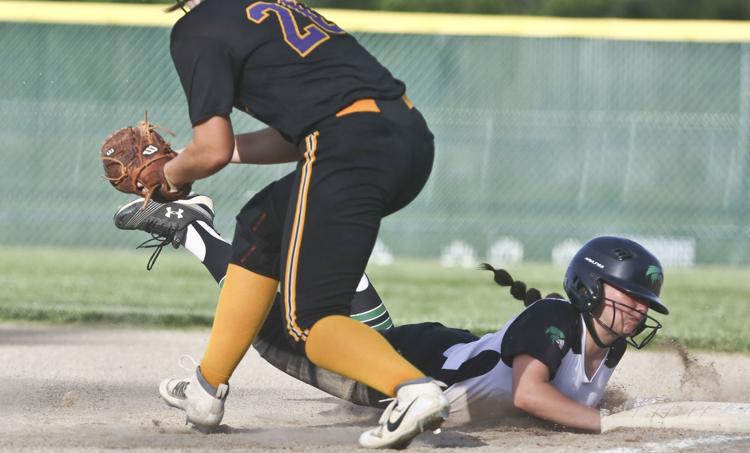 Meridian Casey Westfield 4 5.22.19.JPG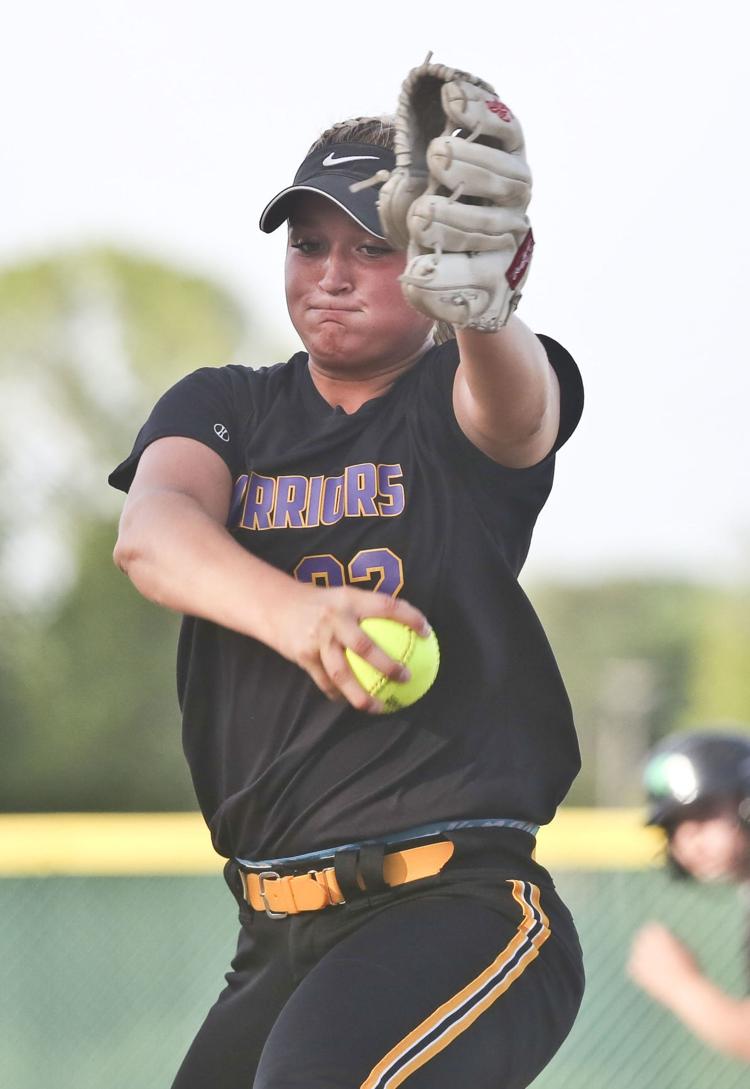 Meridian Casey Westfield 5 5.22.19.JPG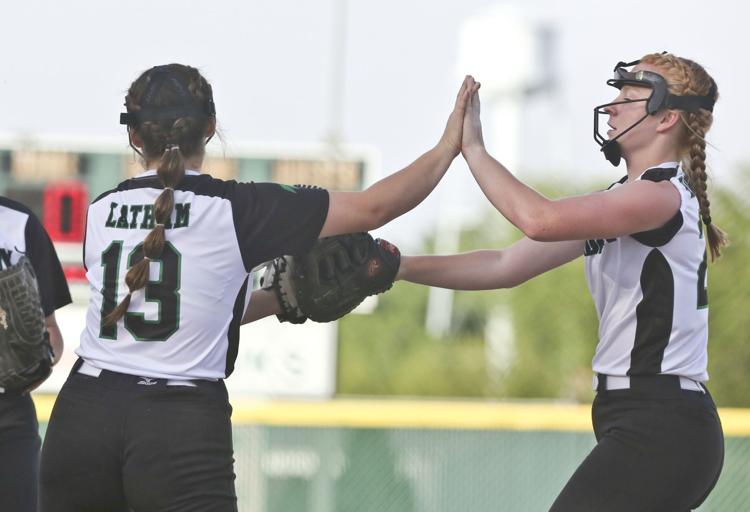 Meridian Casey Westfield 6 5.22.19.JPG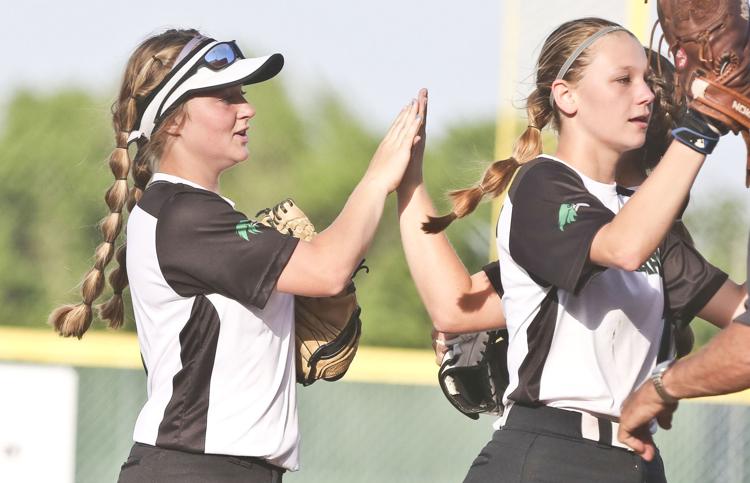 Meridian Casey Westfield 7 5.22.19.JPG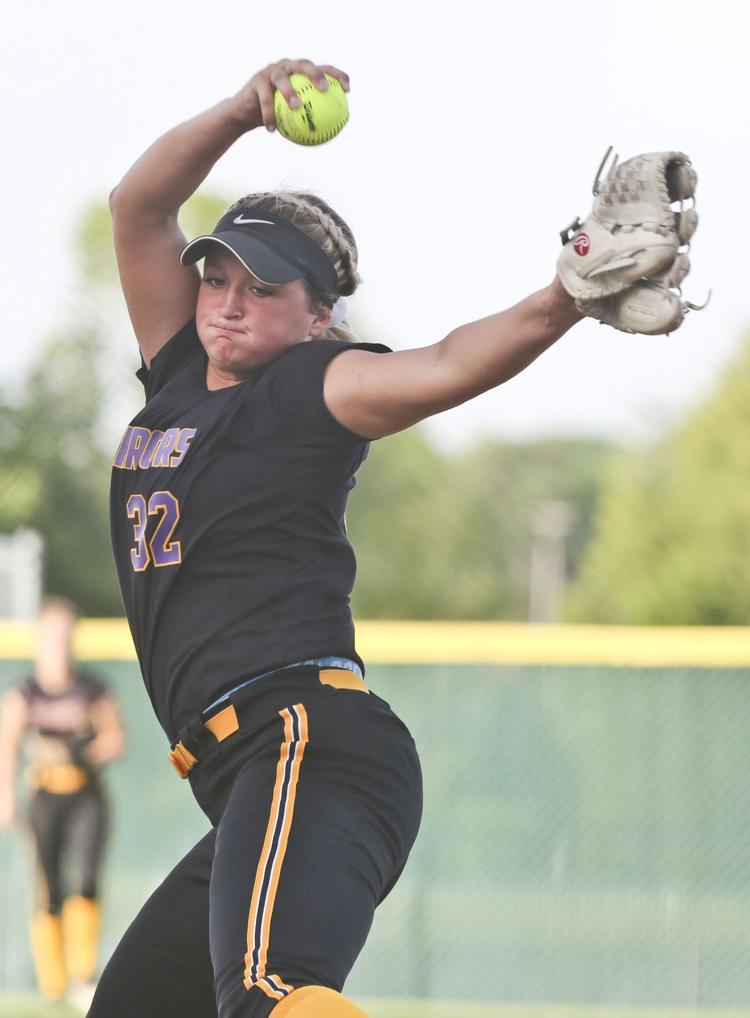 Meridian Casey Westfield 8 5.22.19.JPG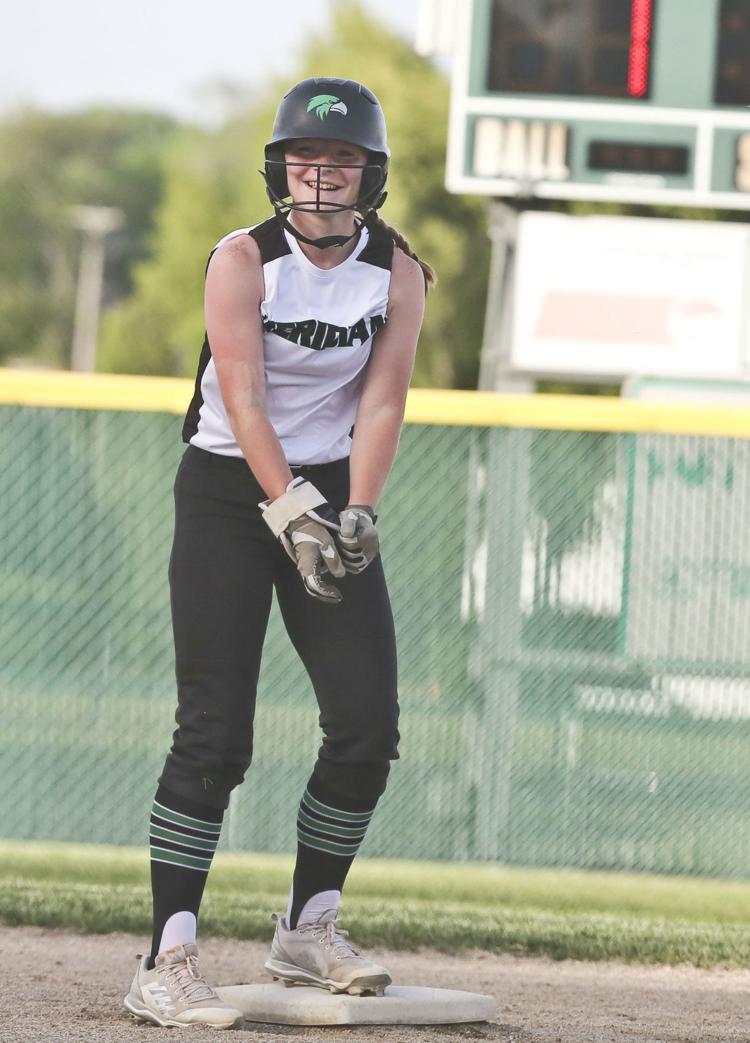 Meridian Casey Westfield 9 5.22.19.JPG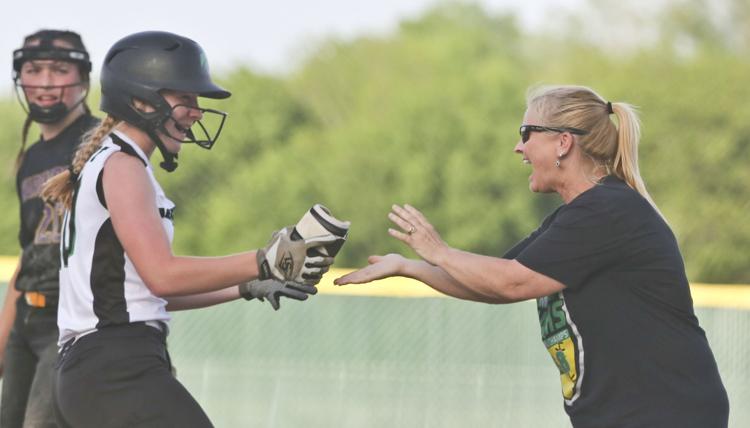 Meridian Casey Westfield 10 5.22.19.JPG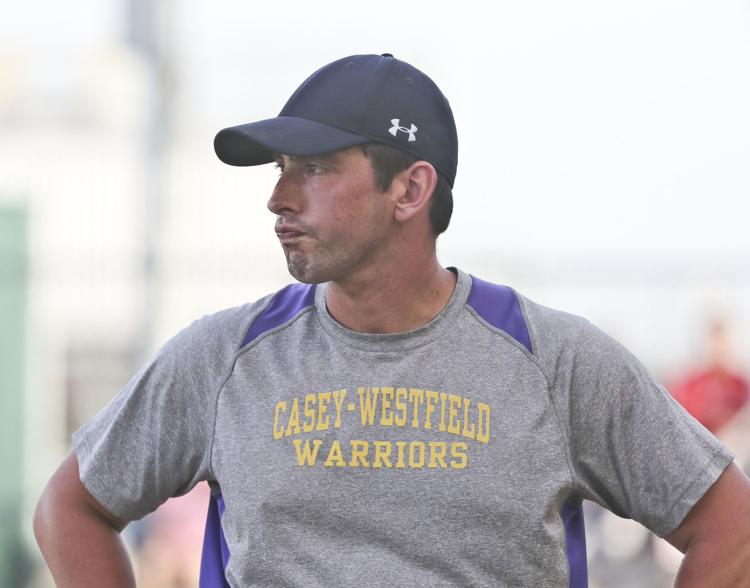 Meridian Casey Westfield 11 5.22.19.JPG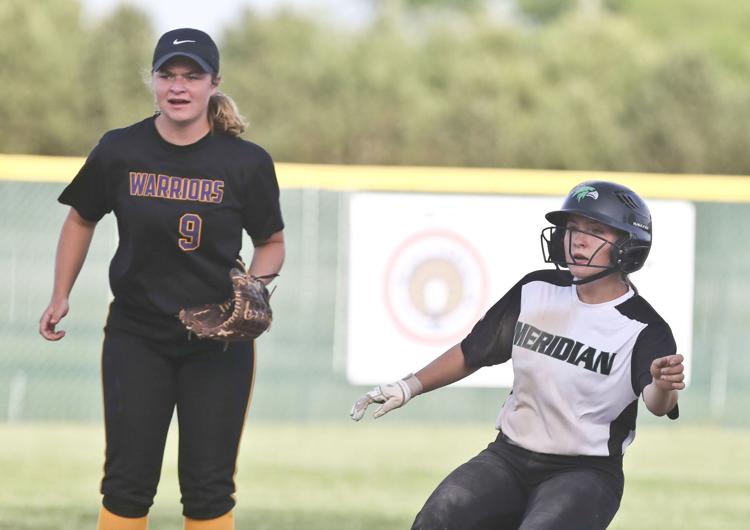 Meridian Casey Westfield 12 5.22.19.JPG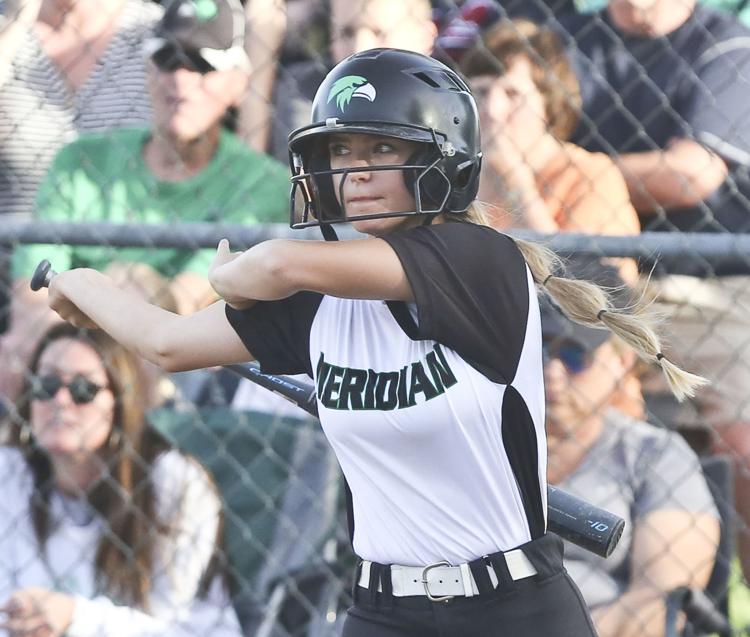 Meridian Casey Westfield 13 5.22.19.JPG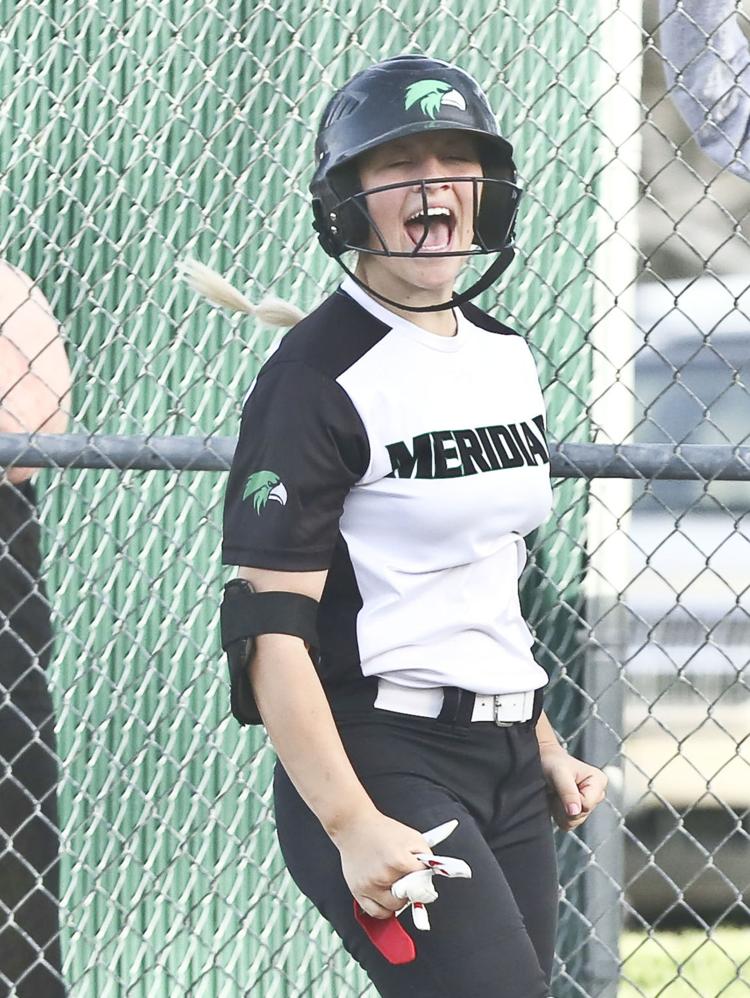 Meridian Casey Westfield 14 5.22.19.JPG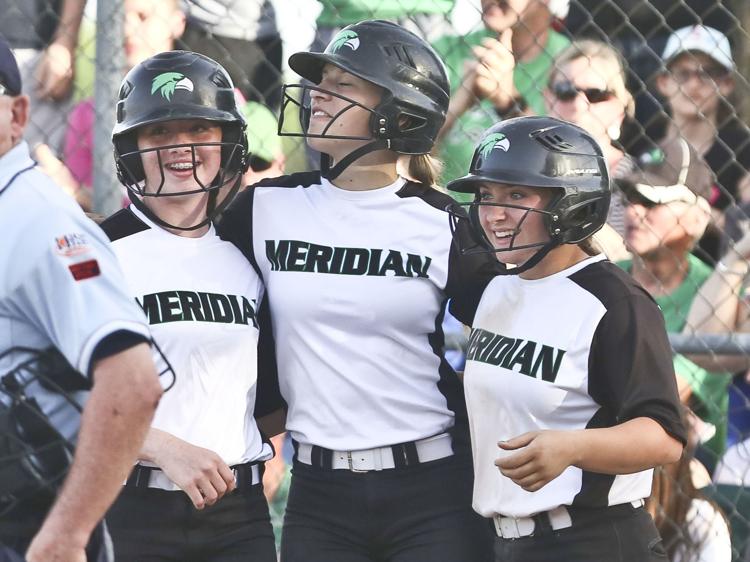 Meridian Casey Westfield 15 5.22.19.JPG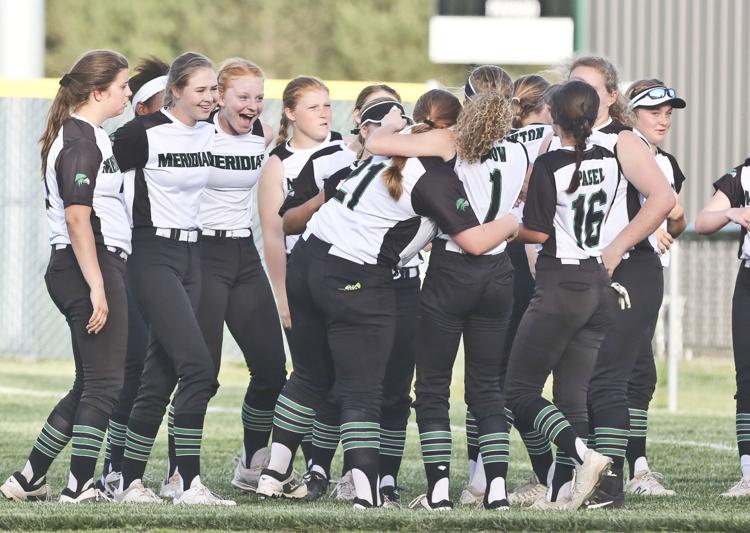 Meridian Casey Westfield 16 5.22.19.JPG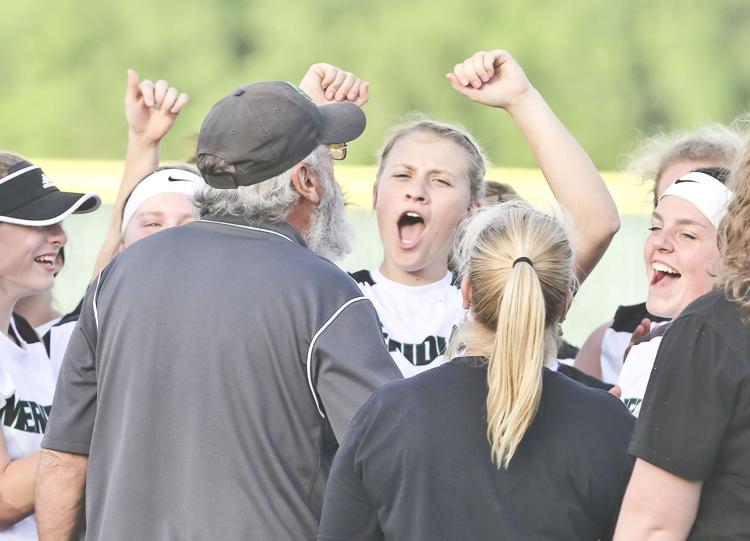 Contact Joey Wagner at (217) 421-6970. Follow him on Twitter: @mrwagner25