St. Teresa volleyball players who were used to an easy-going offseason training regimen got a surprise this year.
With volleyball competitions limited in Illinois, St. Teresa grads Courtney and Lexie Huck find success a tournament in Ohio
As the freshman volleyball coach at Maroa-Forsyth three years ago, Mallory White knew well enough that she wouldn't be coaching freshman Kate …
"It would be fair to say that we are not going to get a lot out of it." -- St. Teresa volleyball coach Brad Dalton on the IHSA Return to Play …
The Herald & Review sports reporters are counting down the top events they've covered. Matthew Flaten's No. 2 is St. Teresa volleyball's 2…
Club volleyball operators around the state usually have full gyms this time of year, but the quarantine has shut the doors. With restrictions …
St. Teresa volleyball coach Brad Dalton had his team take the next big step this season and captured the Class 2A state championship.
Huck propelled the Bulldogs to the first state volleyball championship for a Macon County school.
Check out the first and second teams, and honorable mention here.
Hamilton had 342 kills, 41 aces, 130 service points, 305 digs and 65 blocks in 80 sets.
The Hatchets had to adjust to new faces and injuries to finish with a 25-15 record and an appearance in the Class 1A sectional championship.
Here's the Herald & Review All-Area Volleyball Team, consisting of first team, second team and honorable mention.
St. Teresa became the first Macon County team to win a state volleyball championship on Saturday was and were honored on Monday at the school.
St. Teresa defeats Breese Mater Dei, 25-22, 26-24. It's the first state volleyball title in the history of Macon County.
NORMAL — It was the most important dig of Abby Robinson's life.
NORMAL — For Mount Zion volleyball coach Jay McAtee, cheering on St. Teresa at the Class 2A state championship on Saturday is about more than …
NORMAL — Behind the scenes, Greg Huck is indispensable for the St. Teresa volleyball program.
NORMAL — Six weeks ago, St. Teresa volleyball coach Brad Dalton wasn't sure he had done the right thing.
St. Teresa advances to IHSA 2A volleyball championship after defeating Rockford Lutheran Friday at Redbird Arena in Normal.
Buxton is eager to get back on the court where her freshman season came to a sudden end.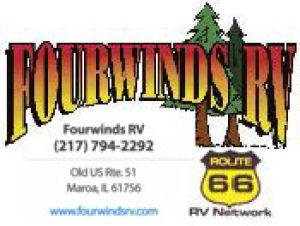 Tanzyus Logan Funeral Service and Care
FARMINGTON — There were no easy points for St. Teresa.
DECATUR — St. Teresa outside hitter Abby Robinson wasn't going to let it get to her. 
The Hatchets lost 25-16, 25-12 to a familiar opponent.
It was a statement win, without a doubt.St. Teresa volleyball battled Downs Tri-Valley Wednesday at the Class 2A Pleasant Plains sectional fin…
St. Teresa will play for its second straight sectional title and sixth in program history against Downs Tri-Valley at 6 p.m. Wednesday at the …