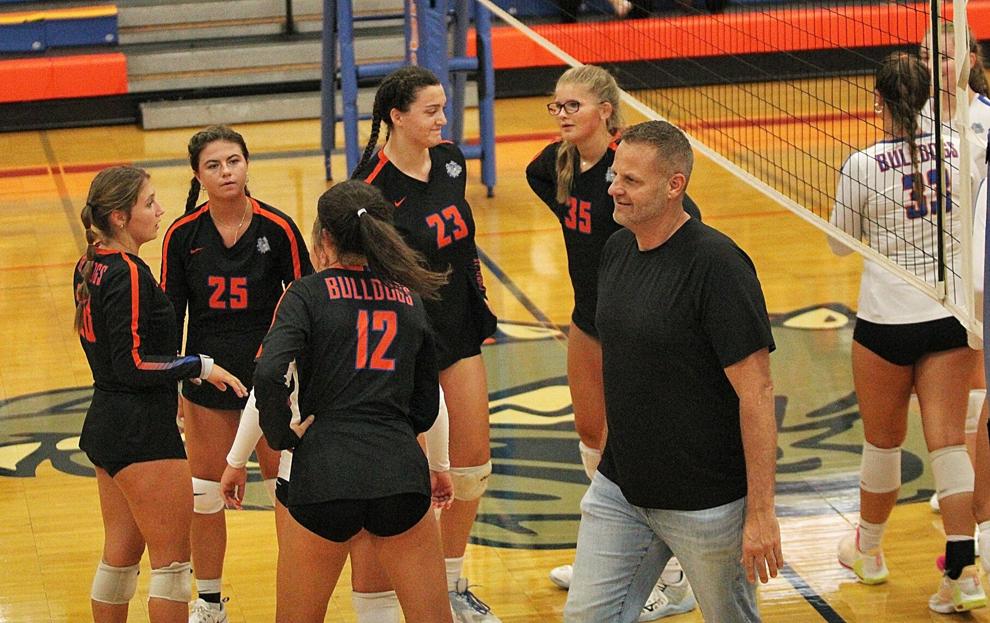 DECATUR — The coach who led St. Teresa to a state volleyball championship has resigned.
Dalton, who had coached St. Teresa since 2018 with a 124-51 record, notified the St. Teresa Administration he is resigning his position as head volleyball coach effective immediately, according to a press release from St. Teresa principal Larry Daly.
Dalton, who previously coached at MacArthur and Champaign St. Thomas More, led the team to a third-place finish at state in 2018 — at the time the team's best finish in program history. In 2019, the Bulldogs topped it, tying a school record with 37 wins and beating Breese Mater Dei to take home a state title.
"Coach Dalton took a great program to a new level; he strived for his players to be the best they could be," Daly said. "It has been a great run with a lot of success for this team."
Because the COVID-19 pandemic, there was no postseason in 2020, though St. Teresa dominated in the season that was held in the Fall of 2021, going 20-3 and winning Dalton his third straight H&R Macon County Coach of the Year Award. In 2022, St. Teresa had another outstanding season, going 25-9 but falling to St. Joseph-Ogden in the regional finals. Last year was the only losing season for Dalton at St. Teresa — the Bulldogs went 13-23.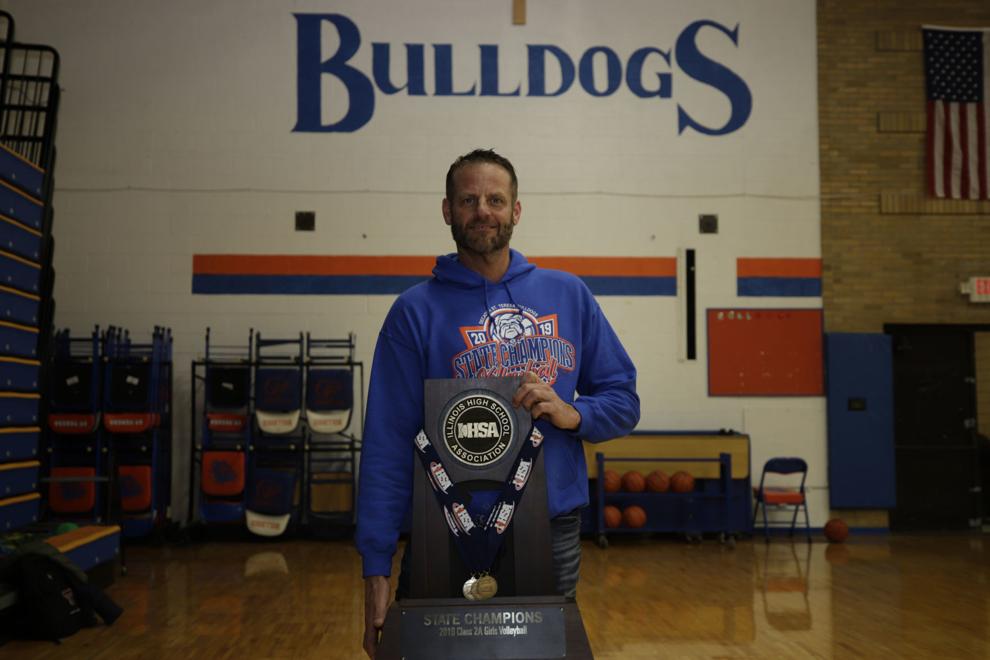 Since 2006, St. Teresa has 10 regional titles, six sectional titles and four state appearances. The school will begin looking for a new coach — applicants should contact Daly at (217) 875-2431, ext. 1120, or Mr. Matt Snyder, Athletic Director at (217) 875-2431, ext. 1235.
PHOTOS: State champs St. Teresa volleyball honored by friends and family
St Teresa Volleyball 993 11.18.19.JPG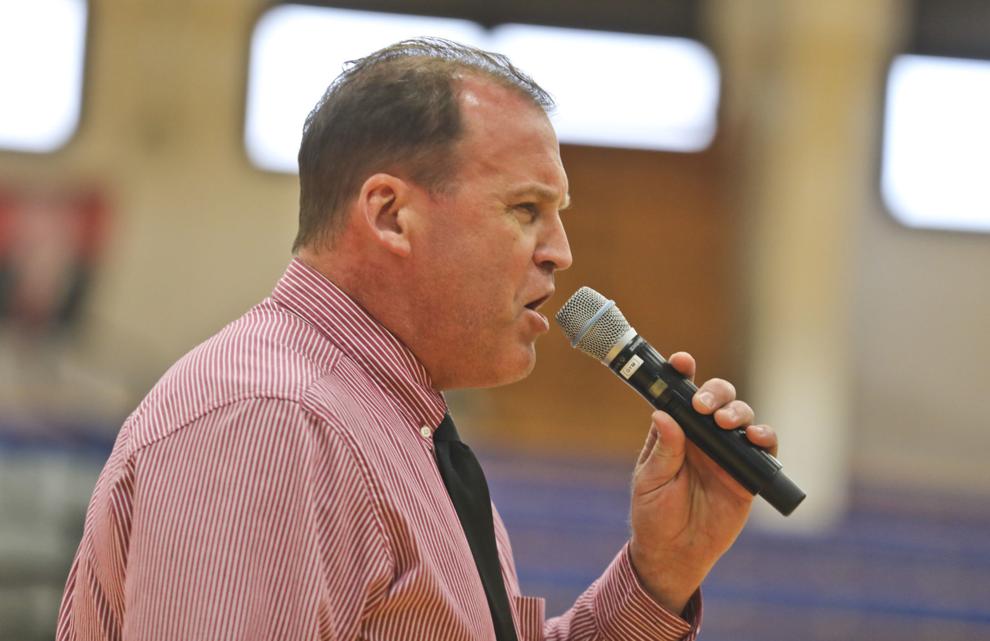 St Teresa Volleyball 994 11.18.19.JPG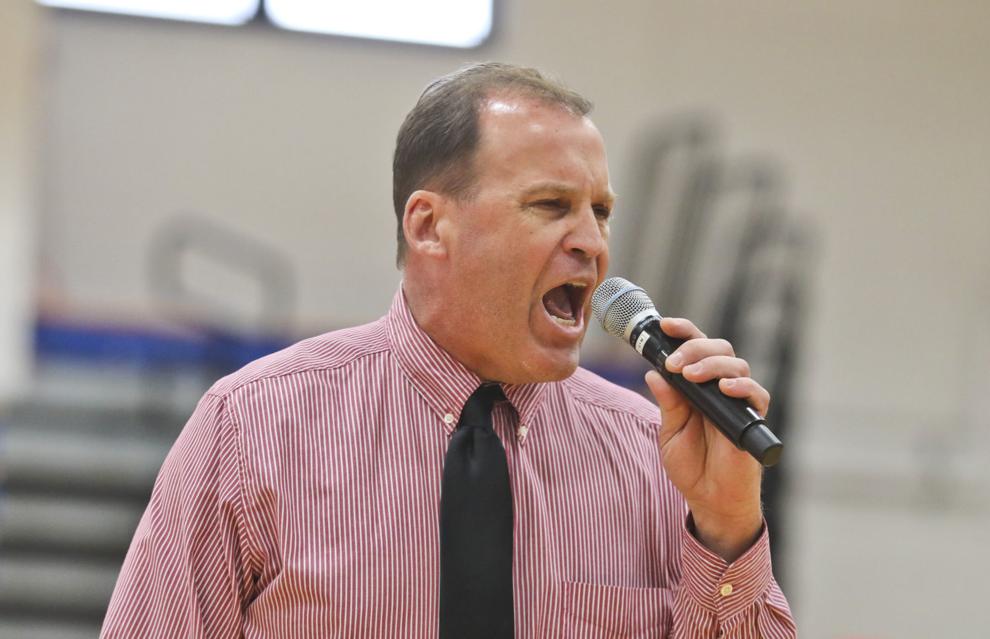 St Teresa Volleyball 995 11.18.19.JPG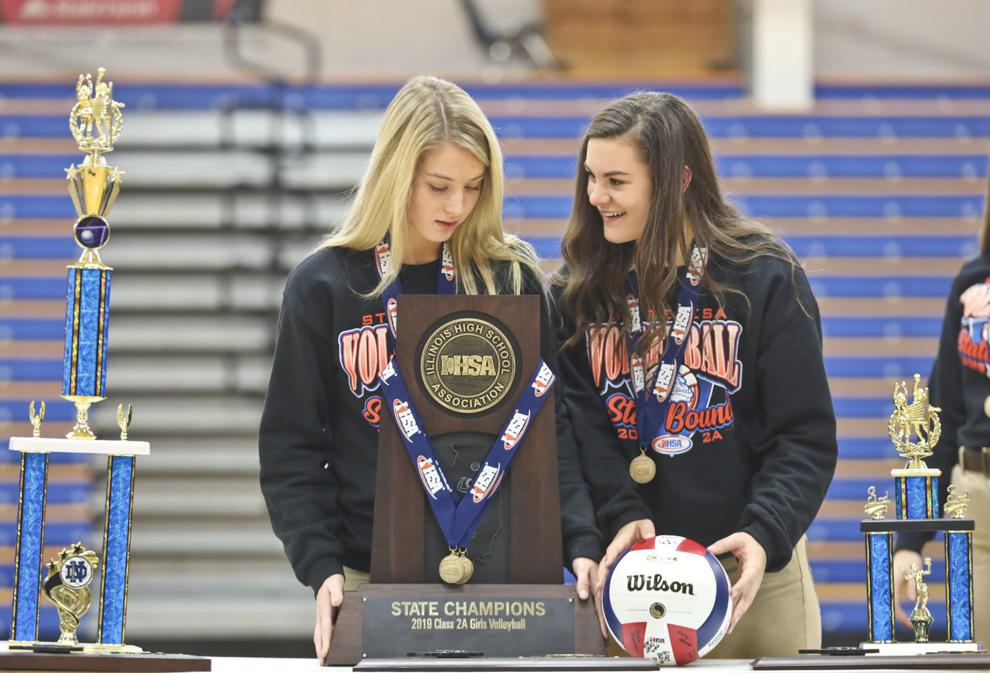 St Teresa Volleyball 996 11.18.19.JPG
St Teresa Volleyball 997 11.18.19.JPG
St Teresa Volleyball 998 11.18.19.JPG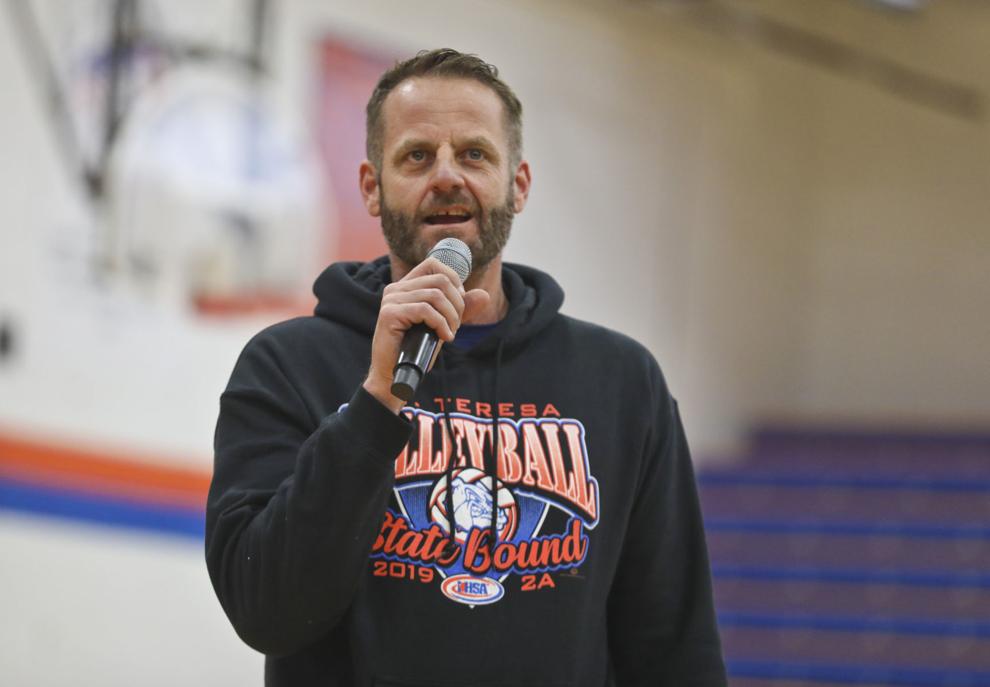 St Teresa Volleyball 999 11.18.19.JPG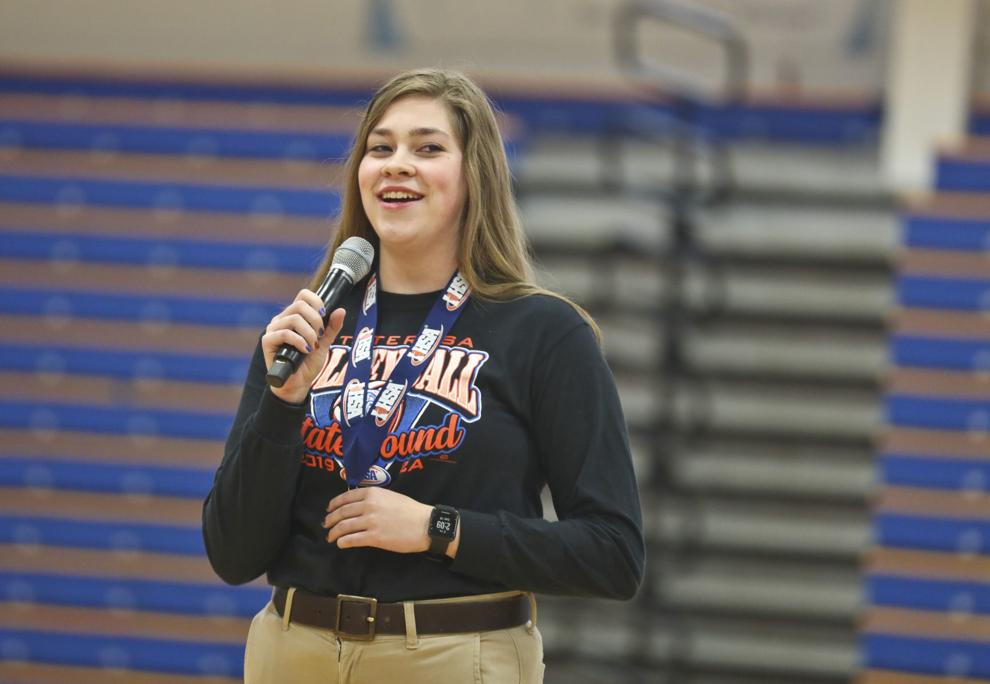 St Teresa Volleyball 1000 11.18.19.JPG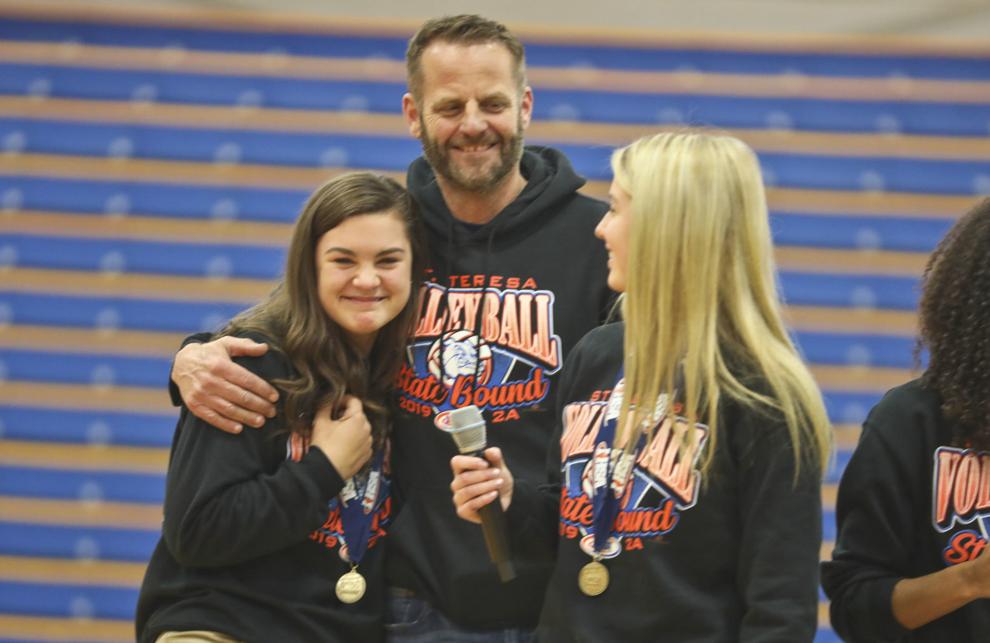 St Teresa Volleyball 1001 11.18.19.JPG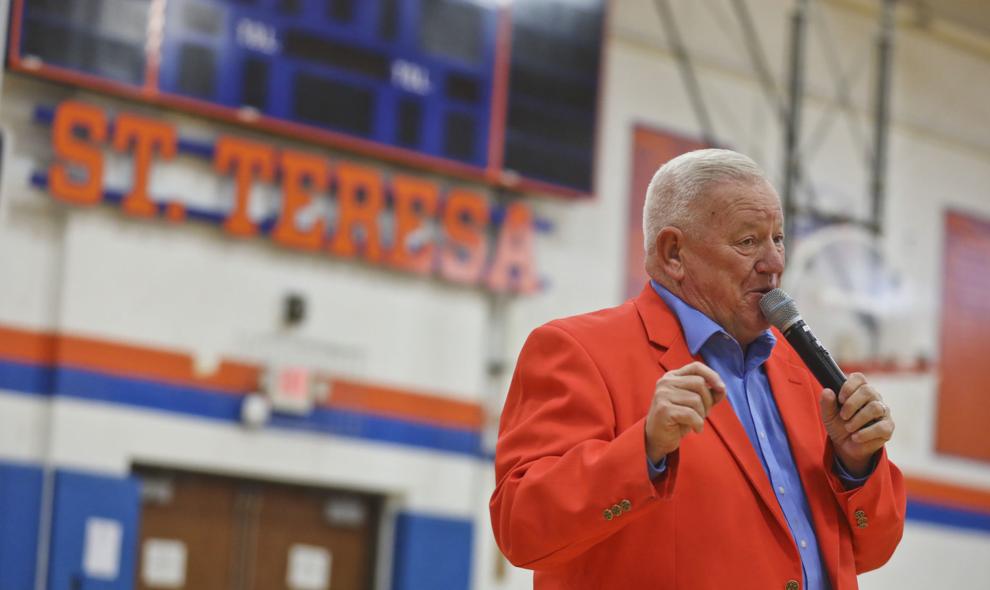 St Teresa Volleyball 1002 11.18.19.JPG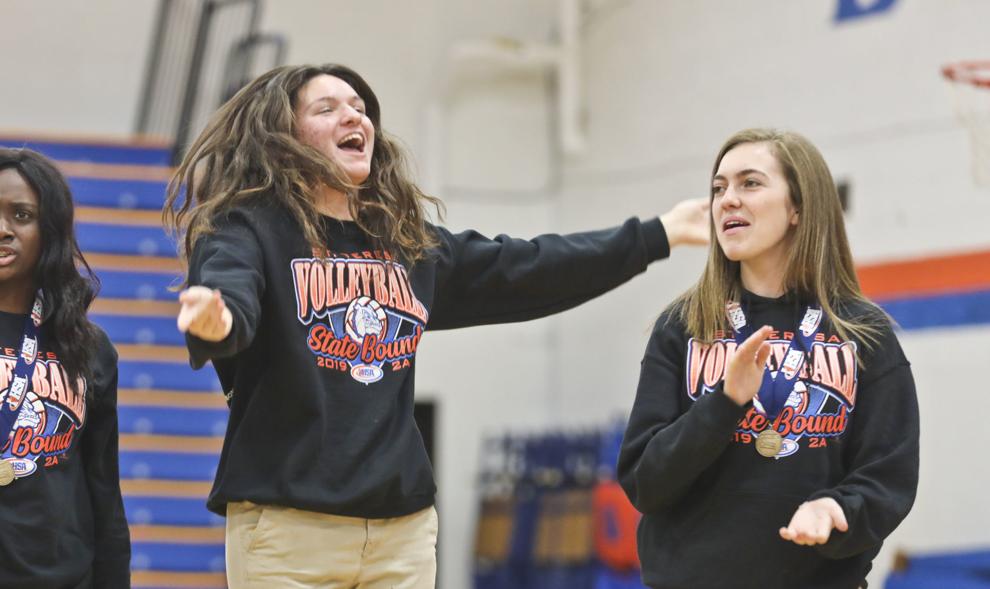 St Teresa Volleyball 1003 11.18.19.JPG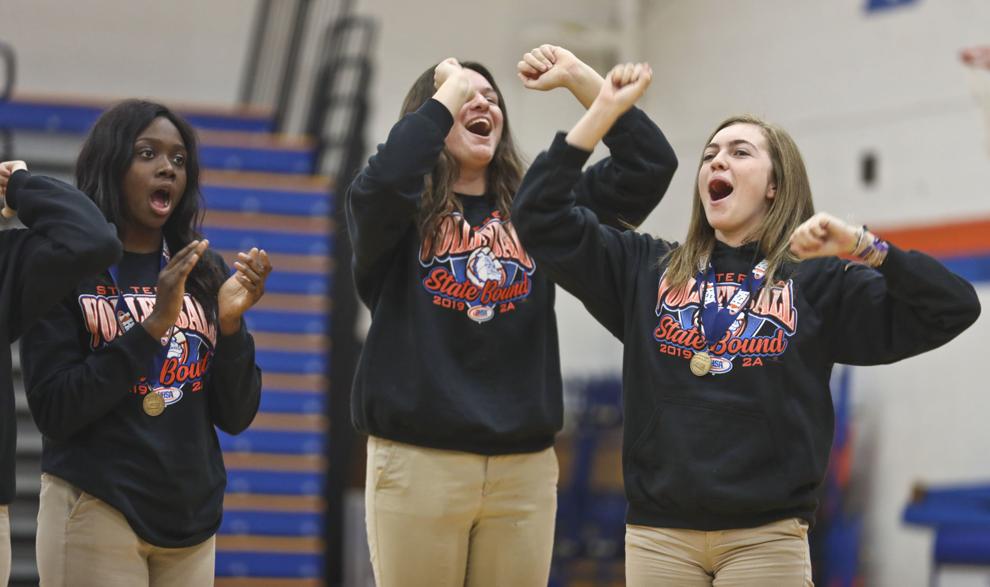 St Teresa Volleyball 1004 11.18.19.JPG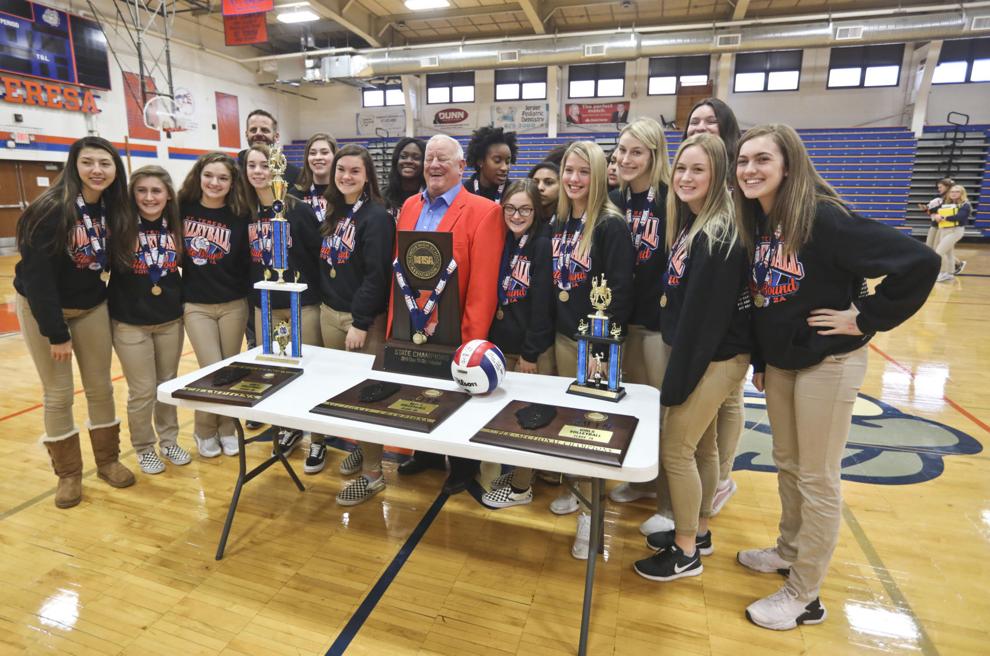 St Teresa Volleyball 1005 11.18.19.JPG