CERRO GORDO — Down early in the set against conference rival Okaw Valley, and looking to ignite the Cerro Gordo-Bement volleyball squad, junior Ella Mann, dove to make a play.
As Mann's body crashed to the floor and she winced in pain, she looked to the sideline toward her coach, who had a look of worry on her face.
The coach was worried because she's also Mann's mom.
Dawn Mann has been the varsity head coach of the Cerro Gordo Broncos since 2014. Ella has started on the varsity squad since she was a freshman, but she's been coached by her mom ever since she picked up a volleyball in kindergarten.
Now a junior, Ella leads a Broncos team that is 14-9 with 382 assists, 86 digs, 45 blocks and 19 kills.
For as long as Ella can remember, she has always had a ball in her hand, and she had always dreamed of playing volleyball. Her and her two brothers, Jared and Kooper, had grown up around the sport. As a 4-year old, Ella was at Mount Pulaski, watching her mom coach the fifth- and sixth-grade teams.
So when the opportunity presented itself in the form of a volleyball sign-up sheet from school, Ella was ready to take that first step. Dawn was not so eager to let her then-5-year-old play, but once Ella had read what the sheet had said, there was no going back. The sheet said that students who were in kindergarten and higher were able to participate in the volleyball program.
Ella knew that meant she was finally old enough to play.
"Mom, this is me, K, that's me, I want to play," Dawn quoted Ella.
Dawn agreed to let her daughter play, but she let her know that she was not coaching. But that did not last long. Dawn, who played in high school at Monticello, was roped into helping coach when Ella's coach at the time, Jay McAtee, asked Dawn to come help out.
Dawn ended up being on McAtee's staff for Ella's first and second grade of volleyball. After serving on the staff for a couple years, Dawn realized she wanted more and decided to create a youth club program at Cerro Gordo. Dawn and her husband, Thomas, have been active in the youth leagues for several years.
"Well, we always want to be a part of something, and we want to be productive," Dawn said. "And we wanted to help our community."
You have free articles remaining.
The youth league Ella was a part of started in her third-grade year and continued through sixth grade. The sixth-graders, who led Cerro Gordo to a state appearance, then transitioned into junior high volleyball. A big group of those players who started playing with Ella are now playing at the varsity level with her.
Through all those seasons, Ella has been a setter — a position she wanted to play after watching former Broncos player Molly Lawler.
"She was a great setter," Ella said. "I wanted to be able to move on the court, and know the game like she did. Watching her play, inspired me to want to be a good leader and setter like she was."
The setters' job is to not only provide hitters with opportunities at the net, they're also team leaders. Despite only being a junior, Ella was voted captain by her teammates.
Dawn didn't want her team to feel as if she was showing favoritism towards Ella, so she created a leadership survey. The girls filled out the survey over the summer, and Ella was voted captain.
That didn't bother the seniors, said senior and fellow captain Shelby Strack.
"I think if anything, she probably pushes Ella harder than all of us," Strack said. "I will be the first to say that I definitely understand and I have always understood why she has the starting spot that she has. It's definitely not favoritism. It's how hard she works."
Junior outside hitter Haven Daly has played with Ella since the youth club days.
"Ella works her butt off in practice, Coach Mann sees that," Daly said.
---
PHOTOS: Cerro Gordo volleyball vs. Central A&M
Central AM Cerro Gordo Bement 1 09.16.19.JPG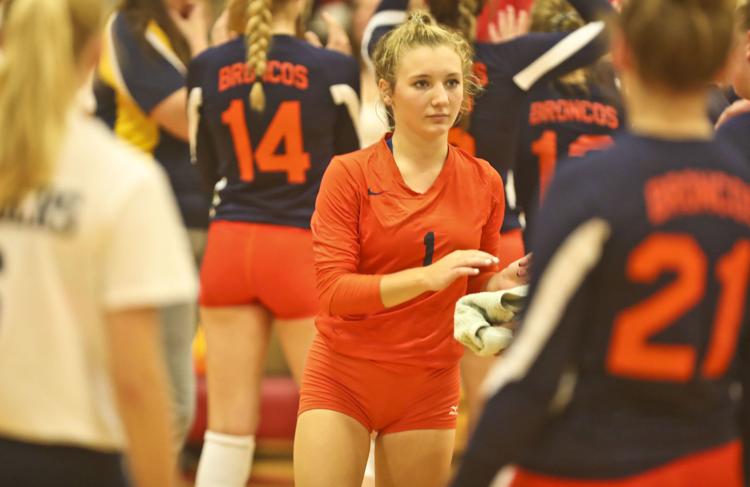 Central AM Cerro Gordo Bement 2 09.16.19.JPG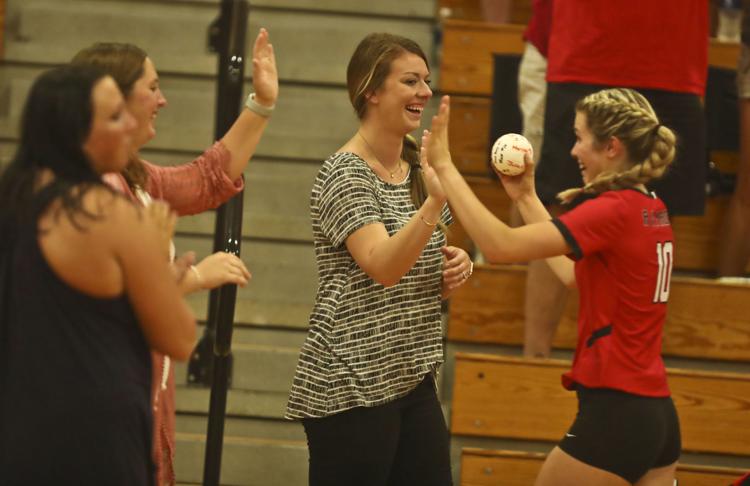 Central AM Cerro Gordo Bement 3 09.16.19.JPG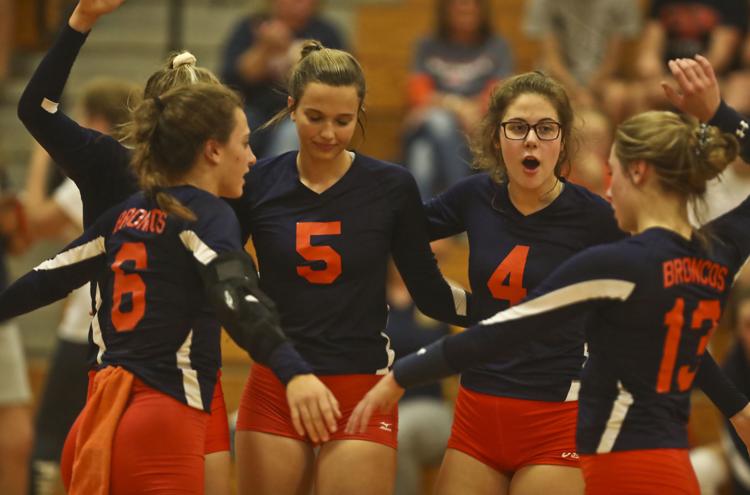 Central AM Cerro Gordo Bement 4 09.16.19.JPG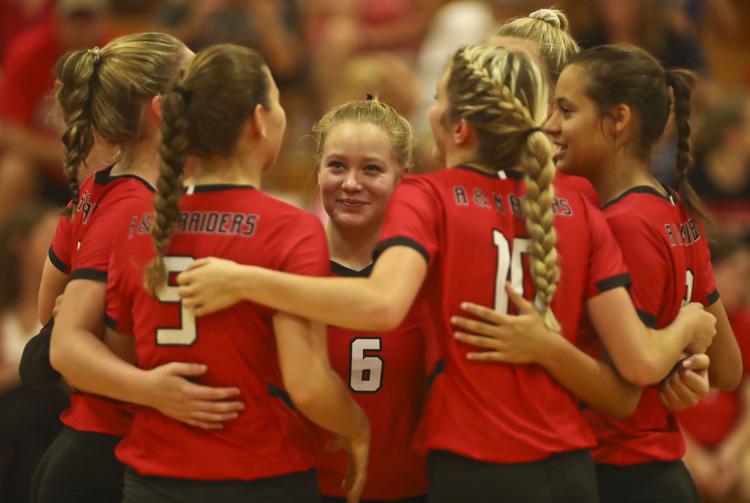 Central AM Cerro Gordo Bement 5 09.16.19.JPG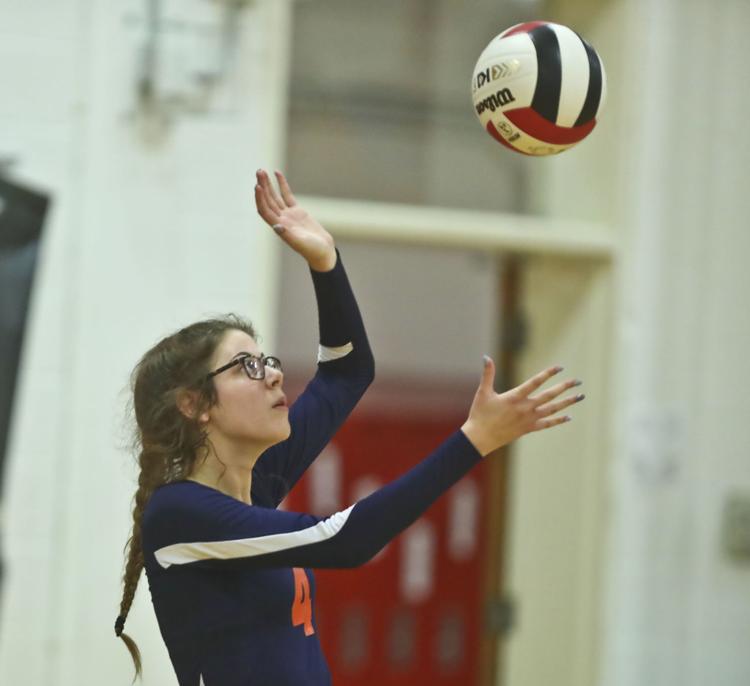 Central AM Cerro Gordo Bement 6 09.16.19.JPG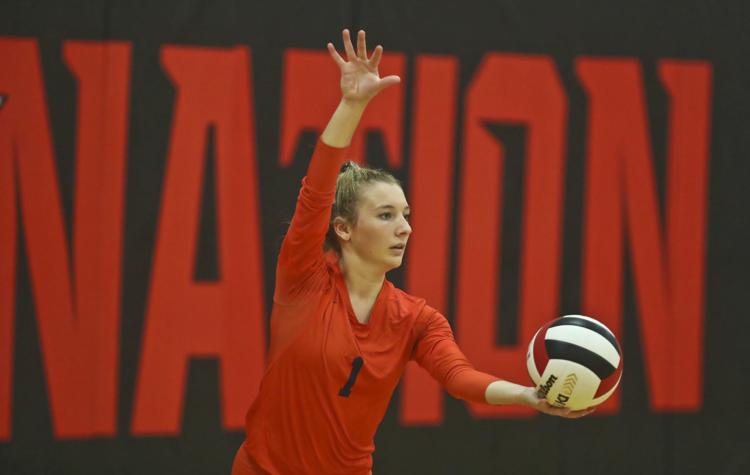 Central AM Cerro Gordo Bement 7 09.16.19.JPG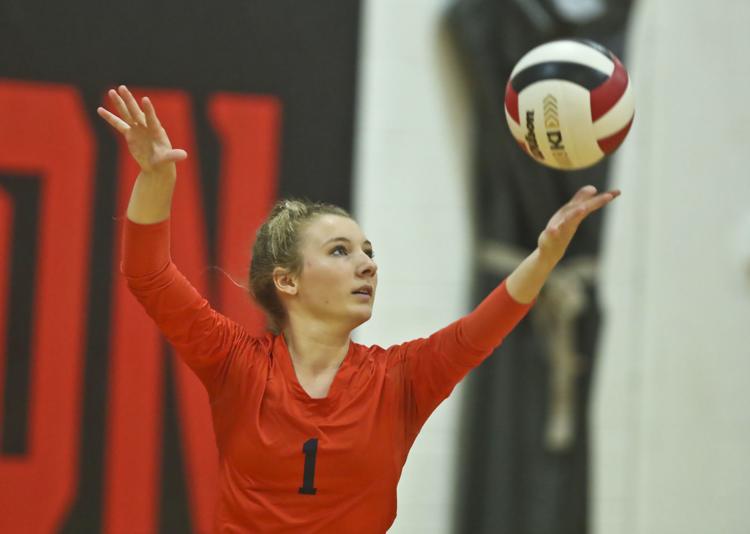 Central AM Cerro Gordo Bement 8 09.16.19.JPG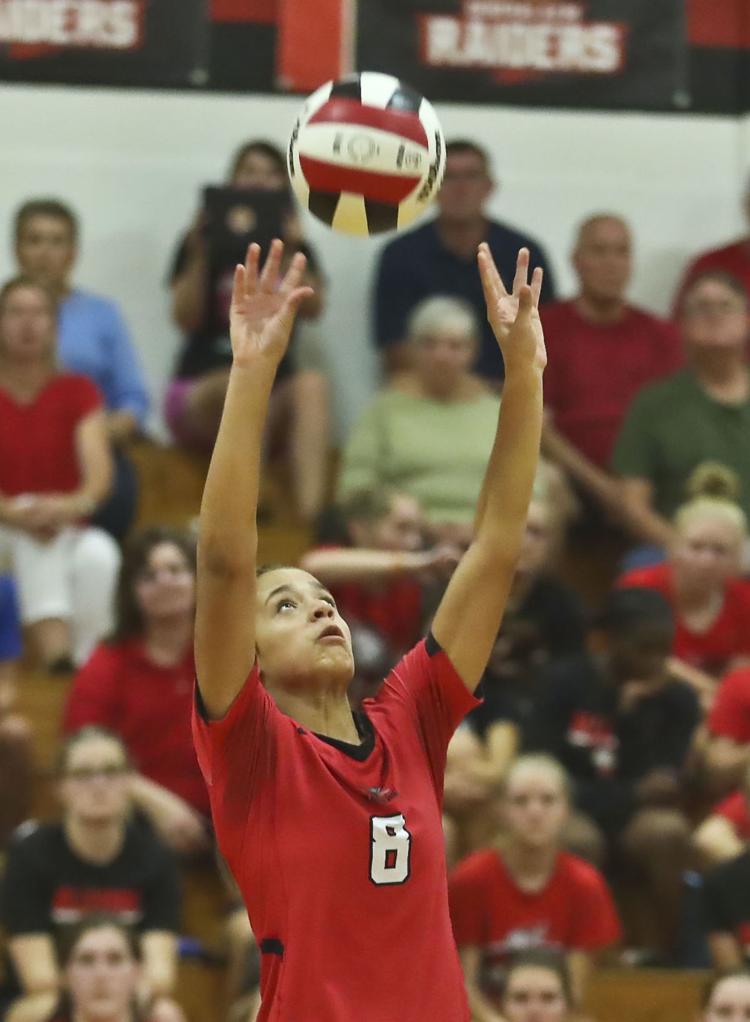 Central AM Cerro Gordo Bement 9 09.16.19.JPG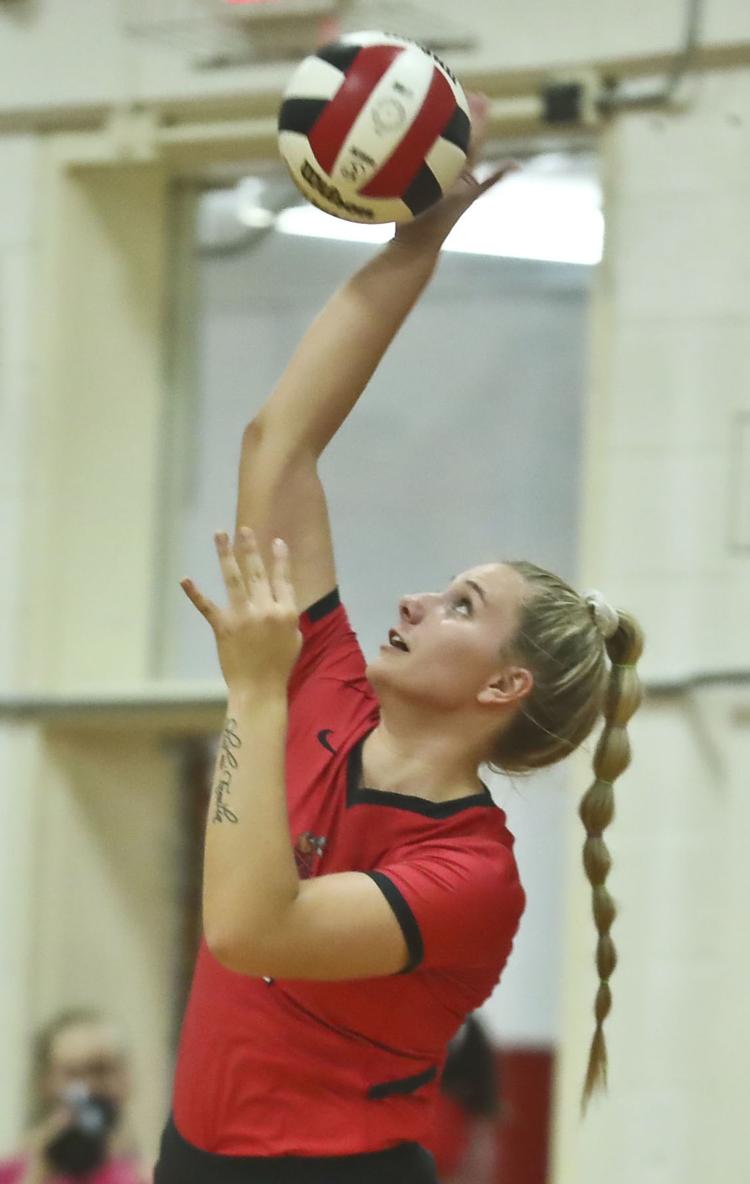 Central AM Cerro Gordo Bement 10 09.16.19.JPG
Central AM Cerro Gordo Bement 11 09.16.19.JPG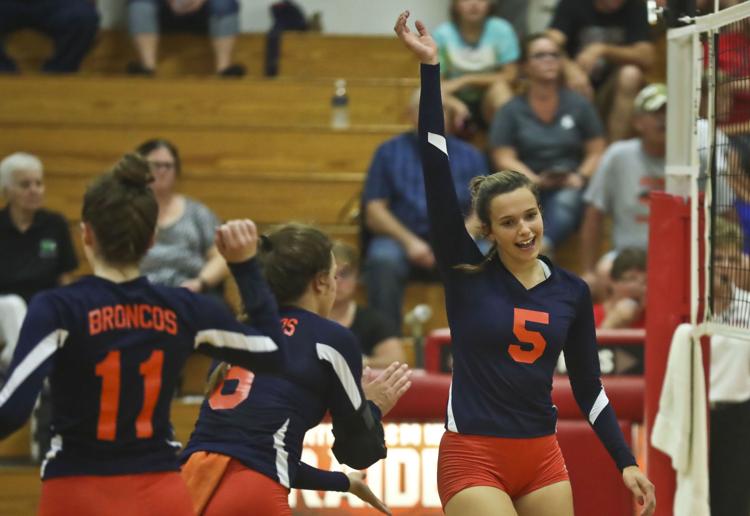 Central AM Cerro Gordo Bement 12 09.16.19.JPG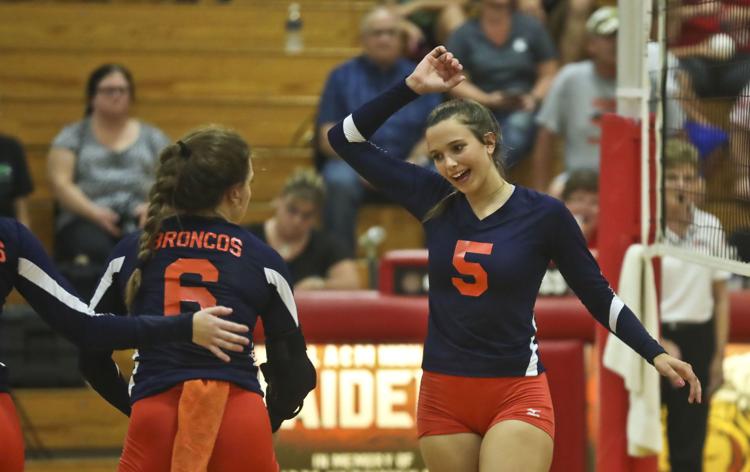 Central AM Cerro Gordo Bement 13 09.16.19.JPG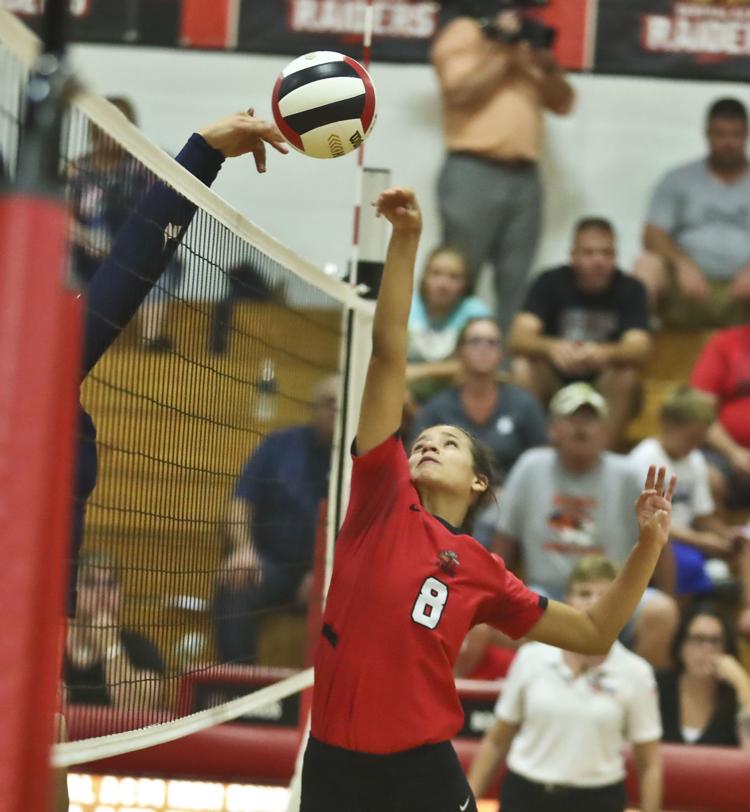 Central AM Cerro Gordo Bement 14 09.16.19.JPG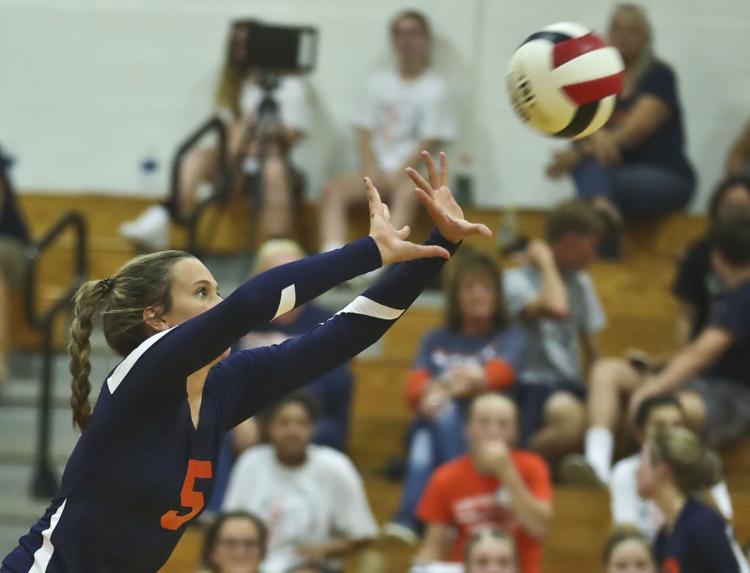 Central AM Cerro Gordo Bement 15 09.16.19.JPG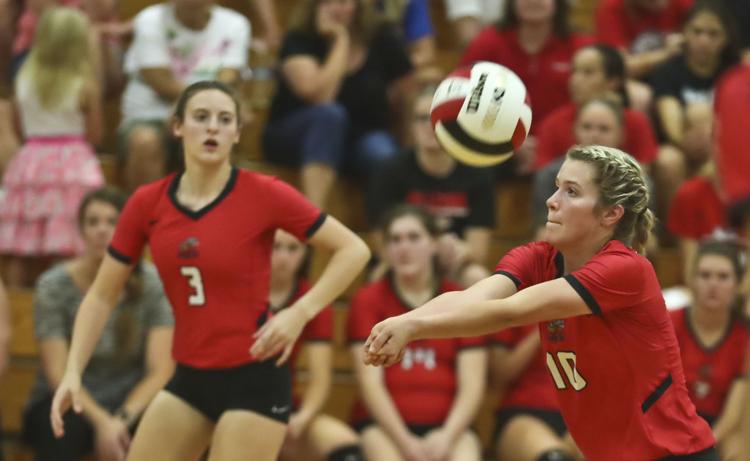 Central AM Cerro Gordo Bement 16 09.16.19.JPG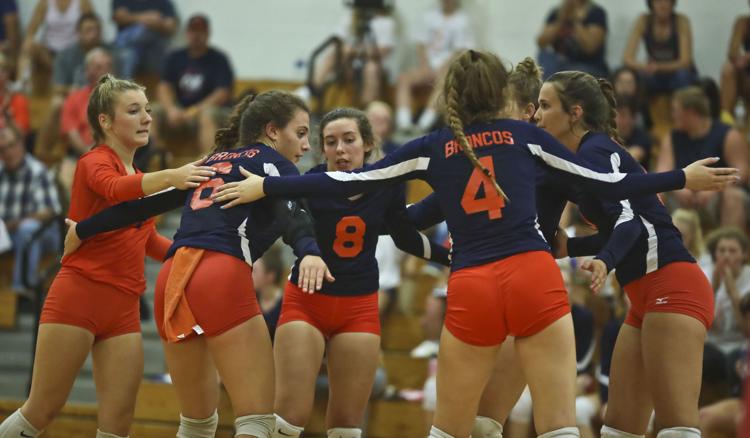 Central AM Cerro Gordo Bement 17 09.16.19.JPG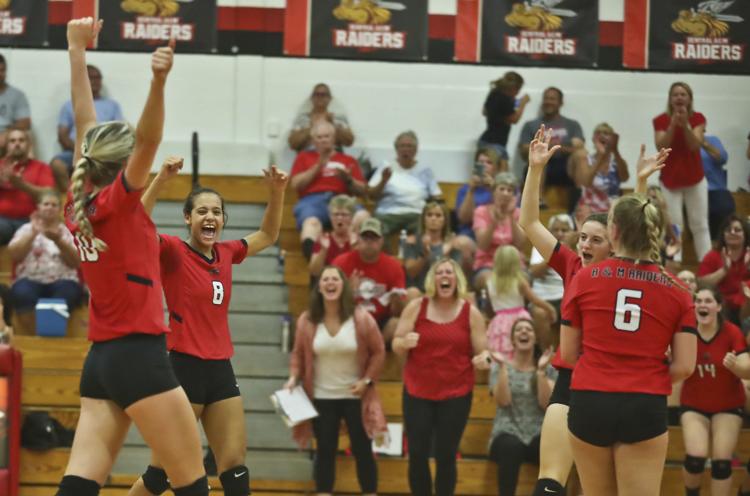 Central AM Cerro Gordo Bement 18 09.16.19.JPG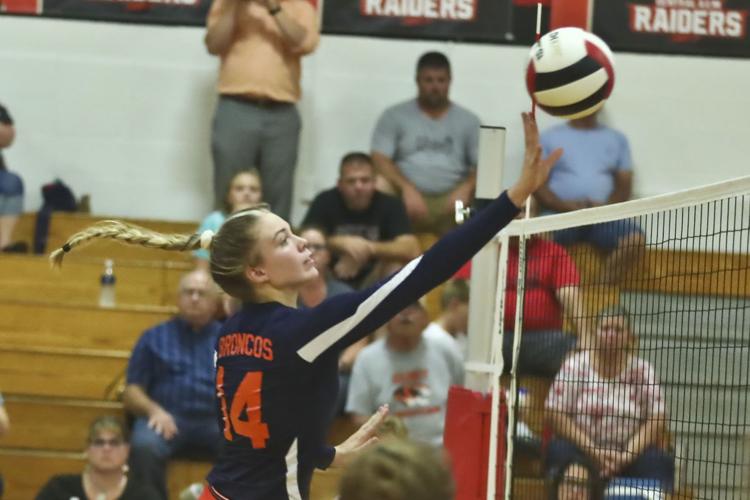 Central AM Cerro Gordo Bement 19 09.16.19.JPG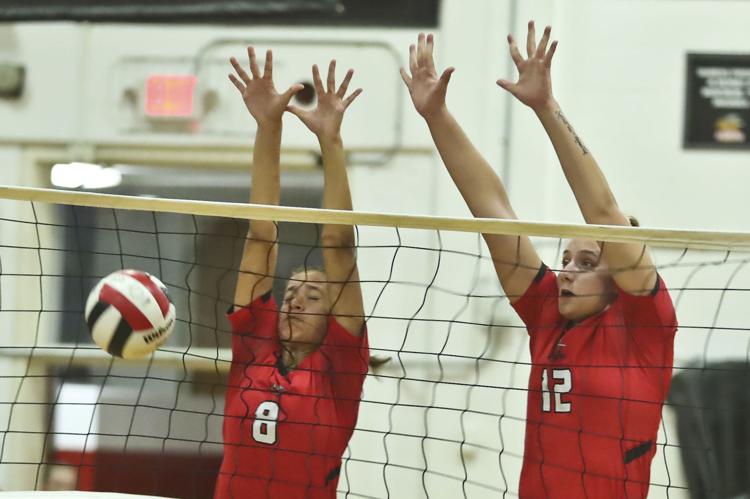 Central AM Cerro Gordo Bement 20 09.16.19.JPG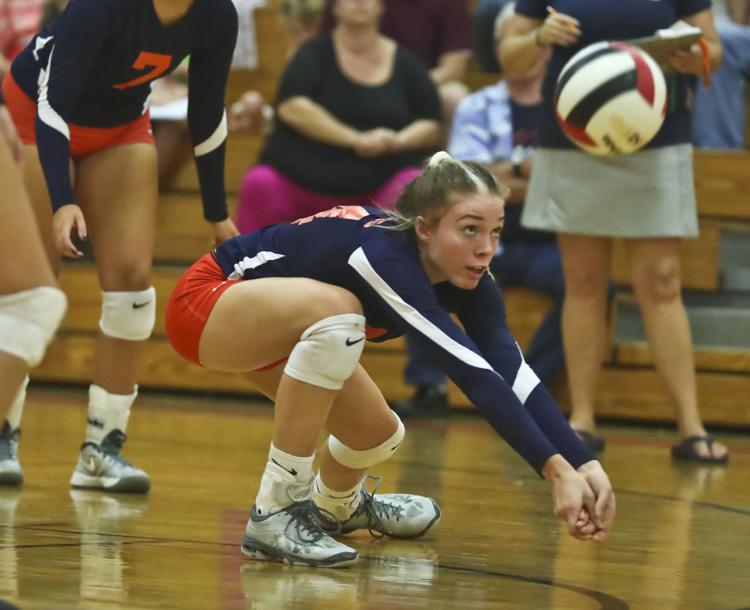 Central AM Cerro Gordo Bement 21 09.16.19.JPG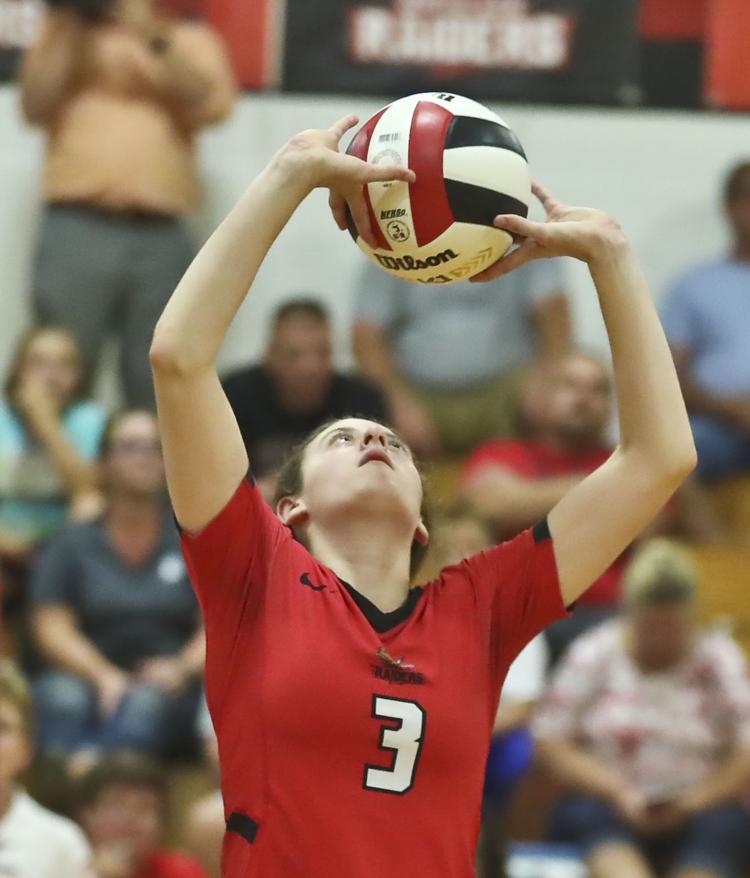 Central AM Cerro Gordo Bement 22 09.16.19.JPG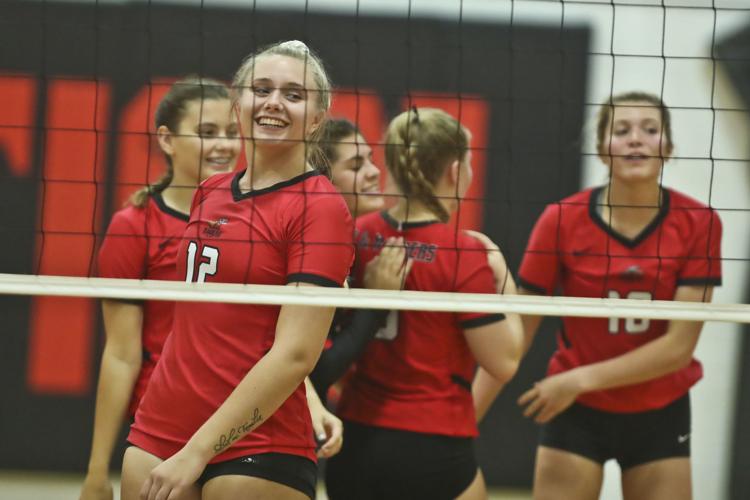 Central AM Cerro Gordo Bement 23 09.16.19.JPG