First team
OH — Karlee McAtee, Jr., Mount Zion
McAtee excelled at every spot in the rotation. She was an exceptionally powerful hitter, with 308 kills. She also had 297 digs and 27 aces.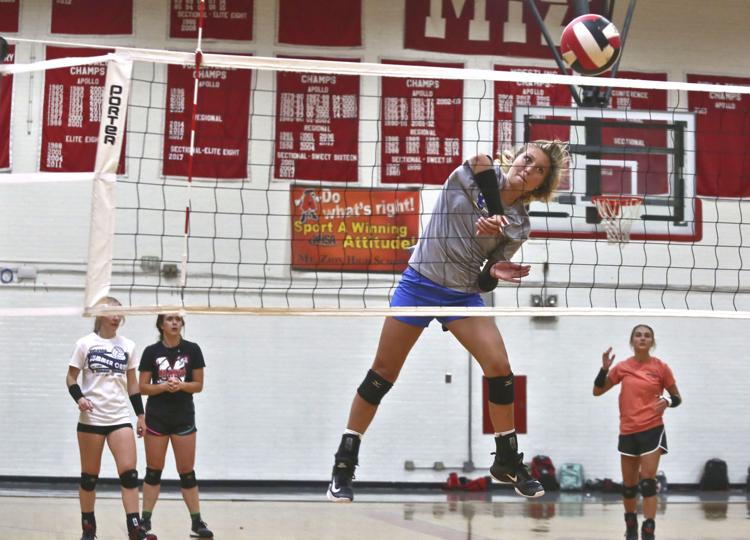 OH — Reiley Drake, Sr, Mount Zion
Drake was another great all-around player for the Braves. She racked up 292 kills, 48 aces and 322 digs in helping lead the Braves to a sectional title.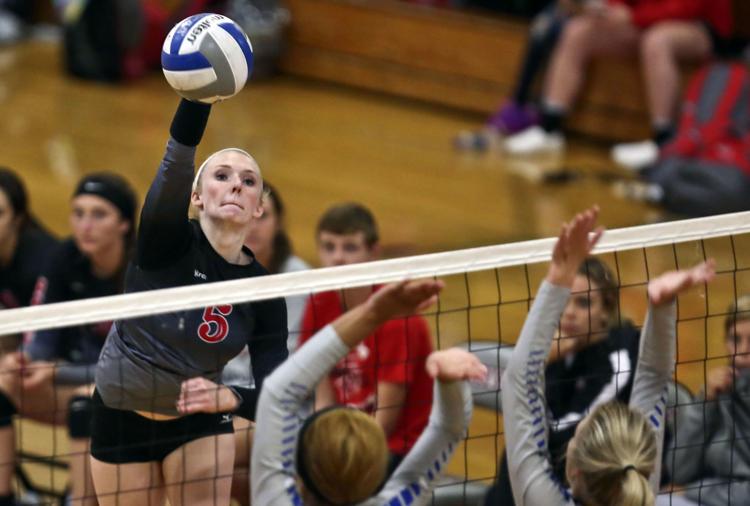 OH — Sydney Walker, Sr., Cerro Gordo
Walker was a force for a Broncos team that broke the school record for wins with 28. She had 248 kills, 205 digs, 46 blocks and 42 aces.
MB — DaeLin Switzer, Sr., St. Teresa
Switzer provided a big-time presence at the net for the Bulldogs, who finished third at the Class 1A state tournament. She had 155 kills, at a .349 percentage, and also had 57 blocks.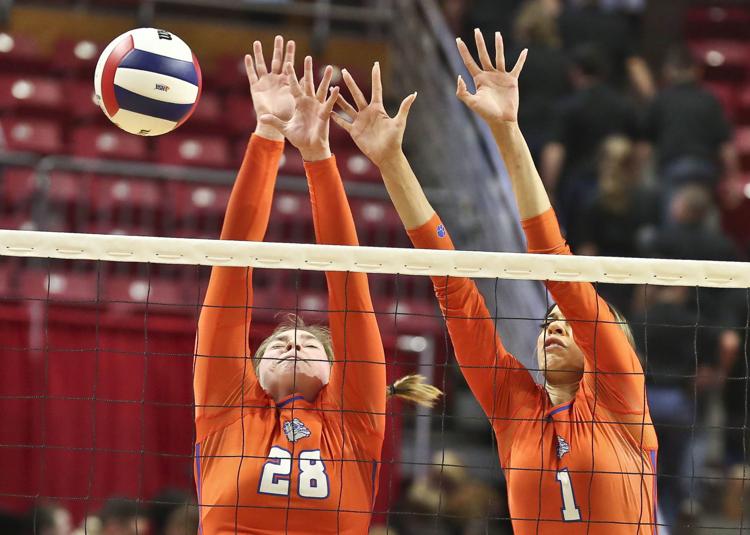 S — Ali Vaughn, Sr., Mount Zion
Vaughn led the Braves to their second straight sectional title — a first in school history — and broke several records along the way. Her 1,042 assists is the most in Macon County history.
L — Annelise Sparks, Sr., Maroa-Forsyth
Sparks had a record-breaking season at libero. She shattered her own Maroa record for digs in a season with 724 and finished her career with 1,730.
Util — Lexie Huck, Jr., St. Teresa
Huck was the top player for the Bulldogs' state team. She dominated at the net with 211 kills and 39 blocks, and also had 249 digs and 447 assists.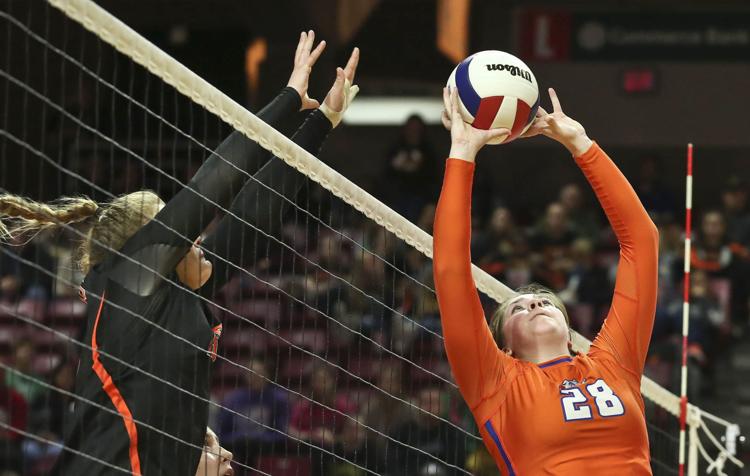 Second team
OH — Abby Robinson, Jr., St. Teresa
Robinson had 198 kills along with 249 digs and 21 blocks.
OH — Anna Peter, Sr., Cerro Gordo
Peter racked up 262 kills, 192 digs and 49 aces.
MB — Dayna Kennedy, Sr., Mount Zion
The hard-hitting Kennedy had 225 kills and 24 blocks.
MB — Reese Bobitt, Sr., Maroa-Forsyth
A big hitter, Bobitt had 207 kills and 71 blocks.
S — Ella Mann, So. Cerro Gordo
Mann made the Broncos go, with 663 assists and 33 aces.
S — Maggie Huffman, Sr., Maroa-Forsyth
A team leader, Huffman had 553 assists,114 kills and 167 digs.
L — Grace Buxton, Fr., St. Teresa
Buxton was outstanding at serve receive and had 328 digs.
Honorable mention
Kate Aupperle (Util), Maroa-Forsyth; Rylie Casey (Sr.), Meridian; Emily Cole (So., MH), Mount Zion; Cali Craft (So., Util), St. Teresa; Jayden Cutler (So.), Warrensburg-Latham; Amaya Fox (Sr., OH), Skylar Hayes (Sr., OH), Mount Pulaski, Argenta-Oreana; Lydia Hubbard (Jr., OH), Maroa-Forsyth; Kaitlyn Lillpop (Sr., MH), Mount Zion; Cami Lobb (Jr., S), St. Teresa; Aniyah Maclin (Jr.), MacArthur; Caitlyn Maley (So., L), Mount Zion; Meghan Maxeiner (Jr.), MacArthur; Madison McNamara (Sr., DS), St. Teresa;
Camilyn Newbanks (Sr., S), Argenta-Oreana; Addison Newbon (So., MH), St. Teresa; Val Nutakor (Fr., OH), St. Teresa; Taylor Page, Sangamon Valley/Tri-City; Emily Peterson (So.), Meridian; Mariah Shores (Sr.), MacArthur; Makenzie Yaroch (Sr.), Warrensburg-Latham; Gabby Yeakley (Sr., S/OH), Warrensburg-Latham