NORMAL — It was clear that St. Teresa's volleyball team was going to be good in 2019. The question was: How good?
The Bulldogs turned heads in 2018, grabbing a third-place trophy at the 2018 Class 1A state tournament, the top finish in the program's history. They returned their core scorers in senior Abby Robinson and junior Caleigh Craft, along with setter Lexie Huck, but the team would also face a challenge by moving to Class 2A. 
An early season injury to Huck threw the team rotations off, but when the eventual Macon County Player of the Year returned, the Bulldogs found their stride and played some amazing volleyball against an incredibly tough playoff bracket. During St. Teresa's season and playoff run, the Bulldogs battled the top 2A competition, according to MaxPreps.com, and beat them all. They knocked off No. 2-ranked Breese Mater Dei twice, No. 6-ranked Quincy Notre Dame twice, No. 7-ranked Sacred Heart-Griffin, No. 9-ranked Downs Tri-Valley, No. 10-ranked Rockford Lutheran and No. 11-ranked Orion.
Mount Zion coach Jay McAtee, who coached St. Teresa to two state tournament appearances in 2010 and 2011, had not seen a challenge of that caliber before. 
"I've never seen anything like it — to have that hard of a run just to get to Redbird Arena," he said. "Usually you have some teams where you can show up and not play great and just keep advancing, but they have been on a tear against the state's best teams."
As the Bulldogs prepared for the championship game, I don't know if I've seen a more confident team. While there might have been moments of doubt in season, there wasn't a second of panic in their two-set 25-22, 26-24 victory over Mater Dei.
The final play encapsulated that feeling. It looked like Breese had scored a point on a hard-hit spike to tied the game 25-25, but Robinson came in with an amazing dig. The ball shot up and two Bulldogs players — Huck and middle hitter Addison Newbon — reacted and were in position like it was a designed play. Newbon hit an unreturnable ball and St. Teresa won the state championship.
Head coach Brad Dalton said after the game of his confidence in his team: "I trust them. I've trusted them all season. Sometimes I trust them too much but I can't stop trusting them."
It was the first state championship team I've covered and it is an experience that will stick with me through my writing career. 
---
PHOTOS: St. Teresa volleyball wins Class 2A state championship!
PHOTOS: St. Teresa volleyball wins Class 2A state championship
111719-dec-spt-12bulldogs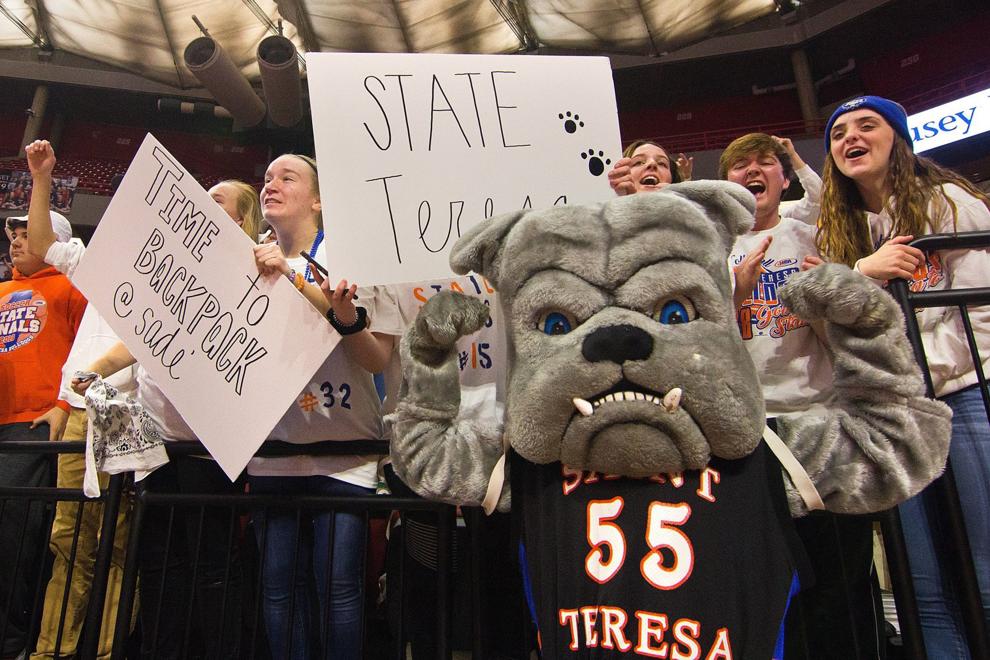 111719-dec-spt-11bulldogs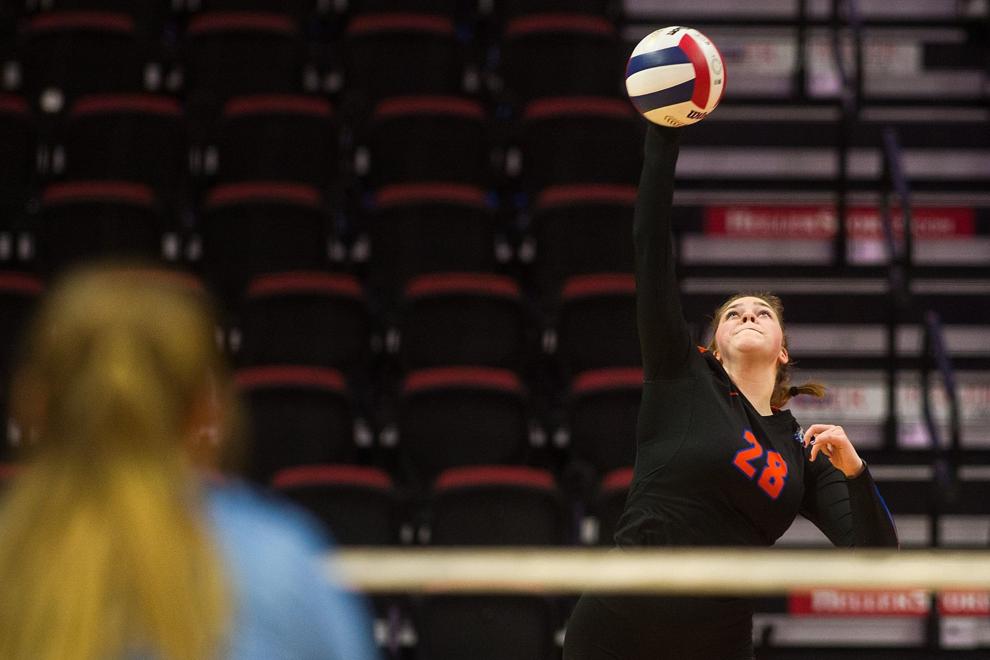 111719-dec-spt-5bulldogs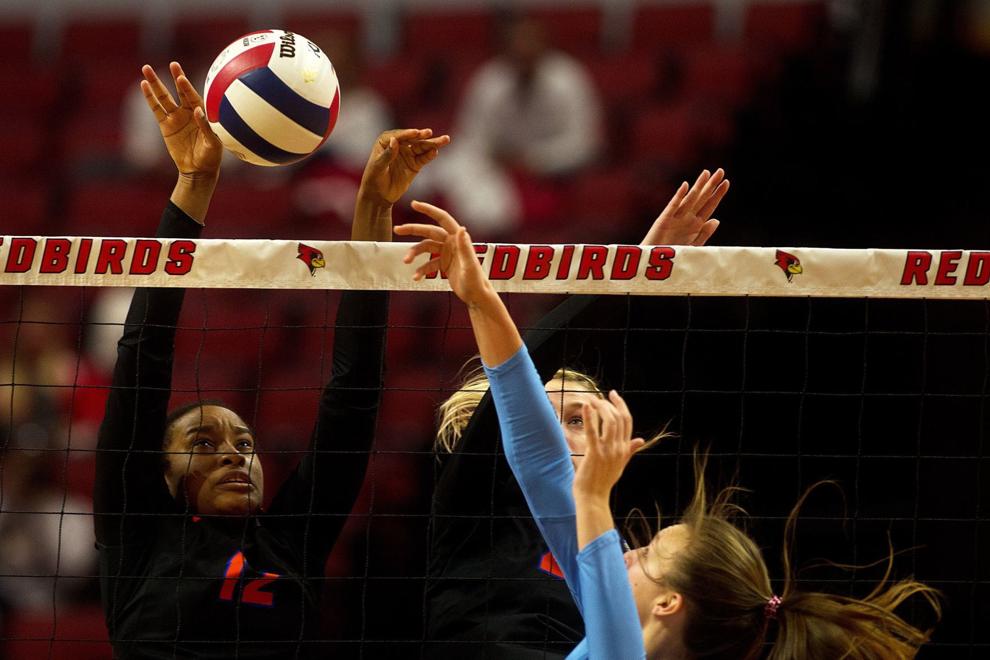 111719-dec-spt-6bulldogs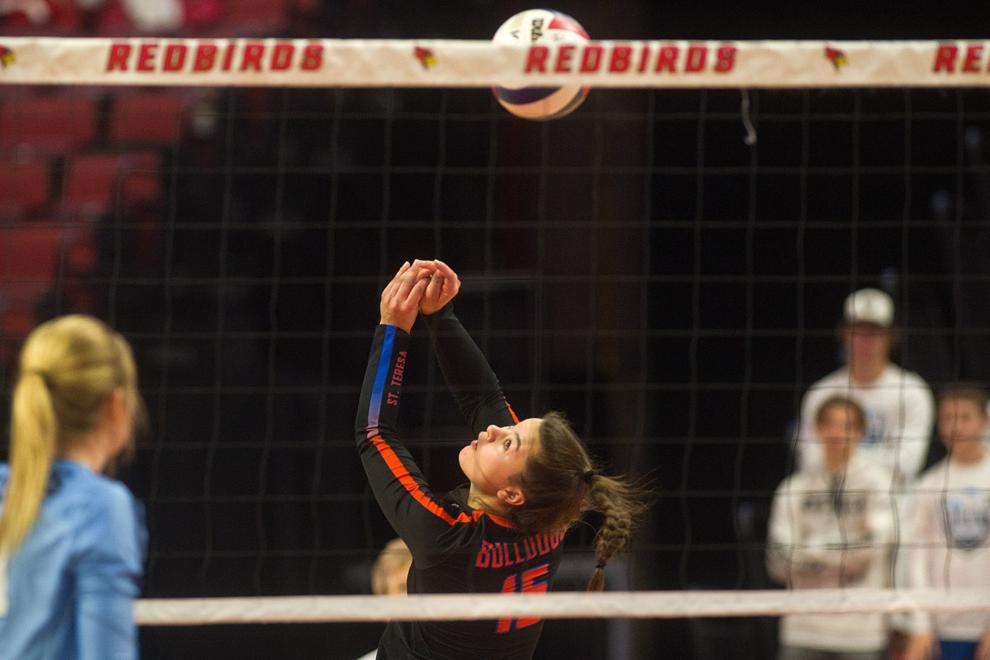 111719-dec-spt-1bulldogs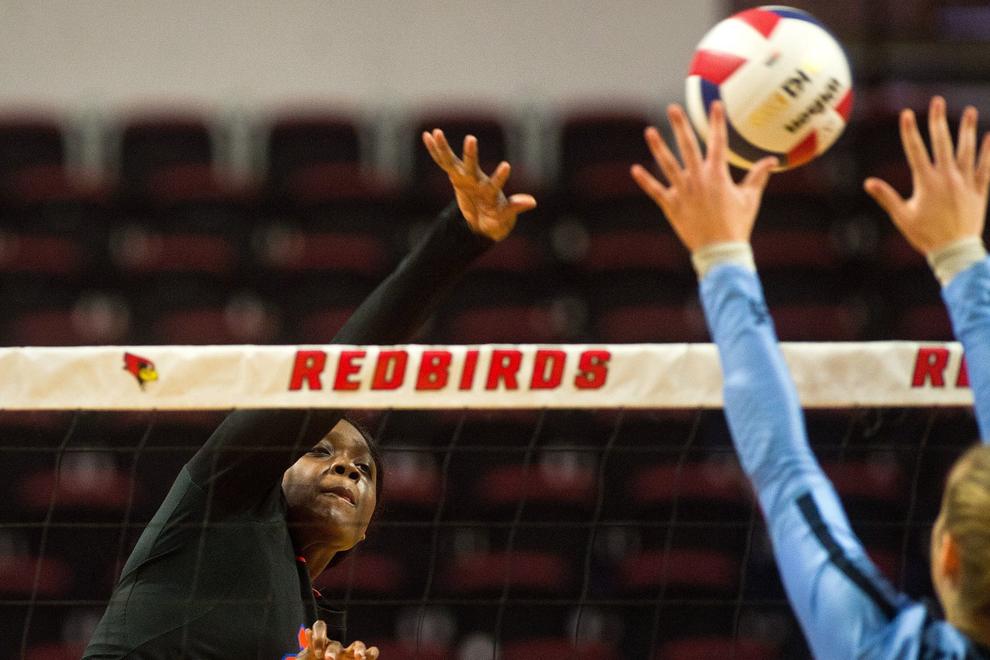 111719-dec-spt-4bulldogs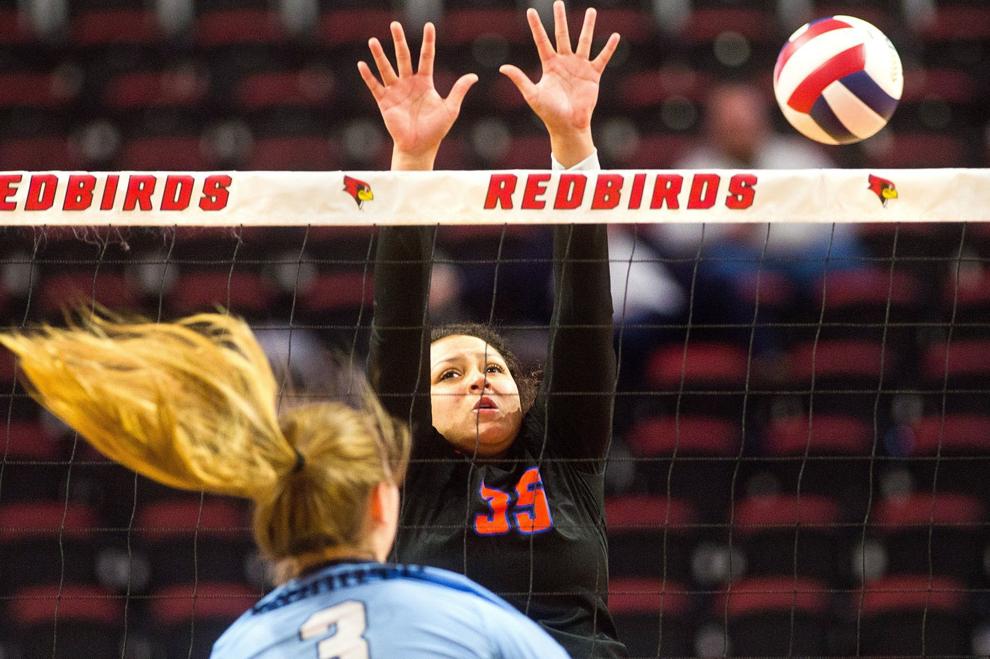 111719-dec-spt-3bulldogs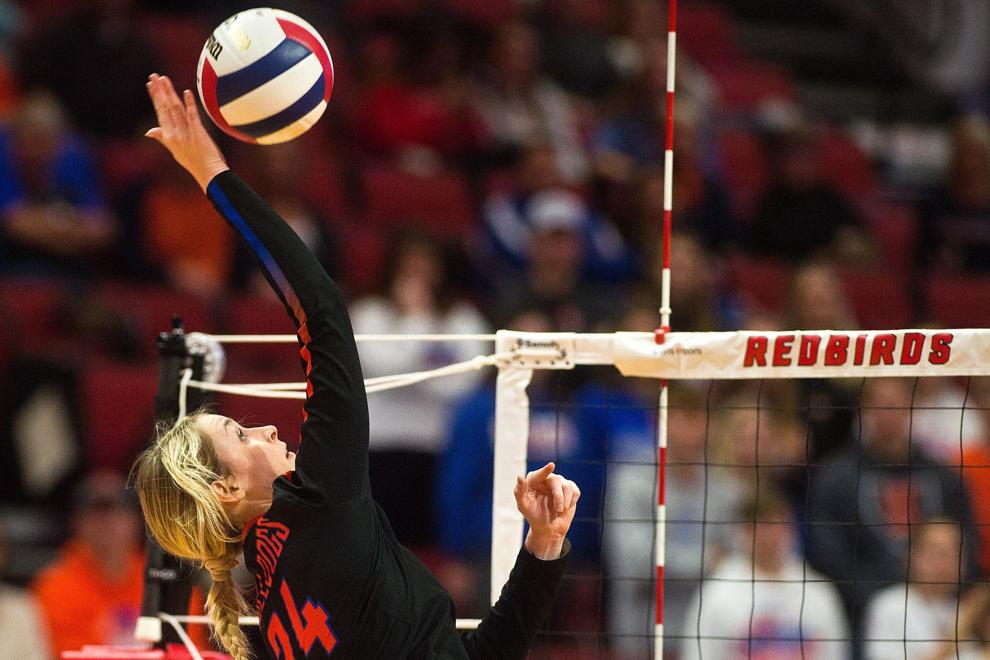 111719-dec-spt-9bulldogs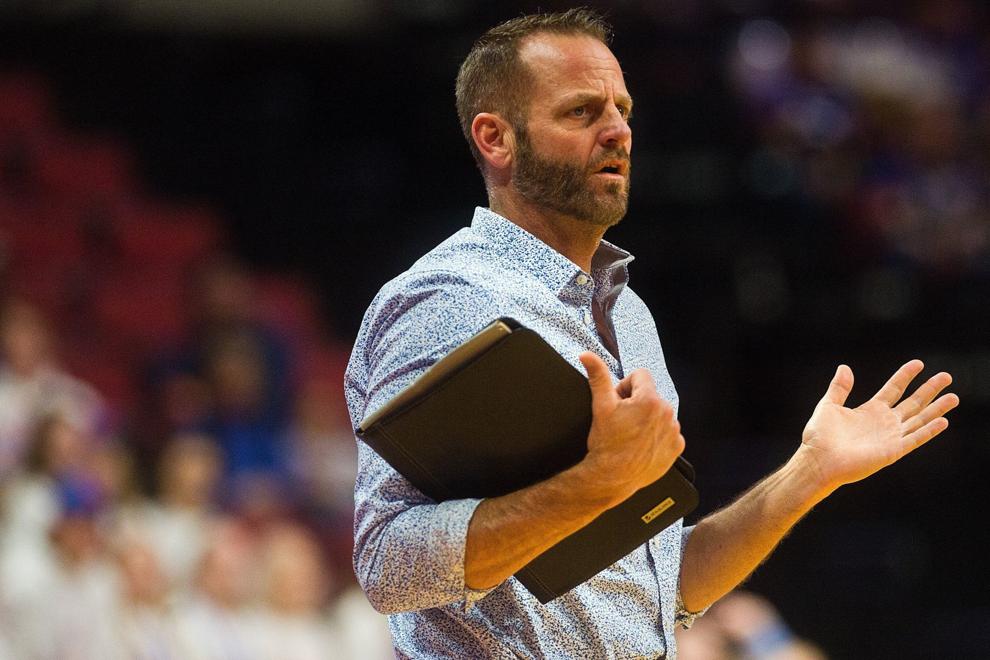 111719-dec-spt-10bulldogs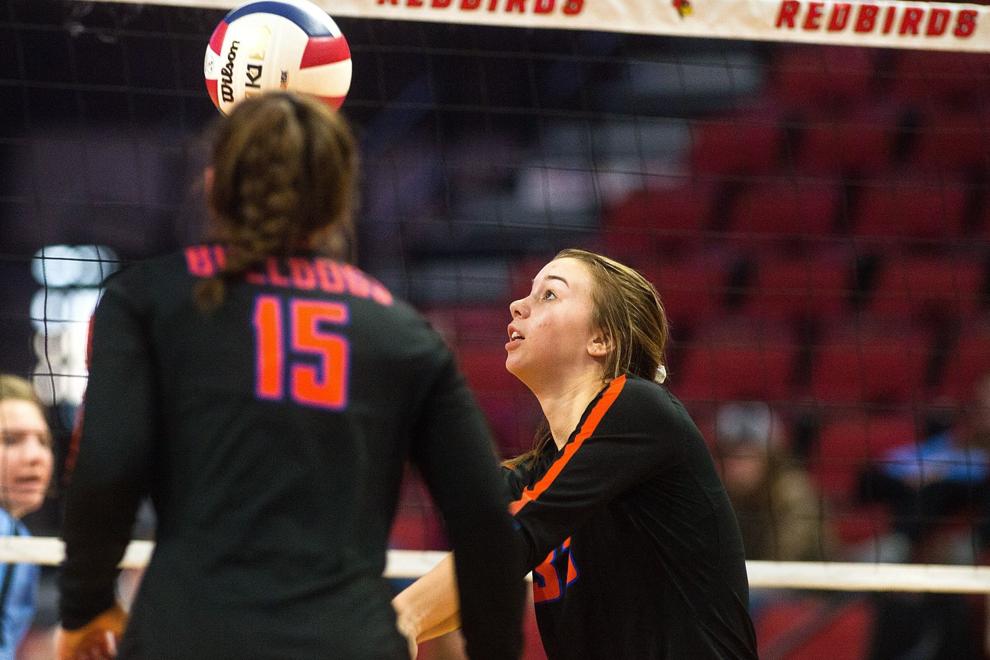 111719-dec-spt-2bulldogs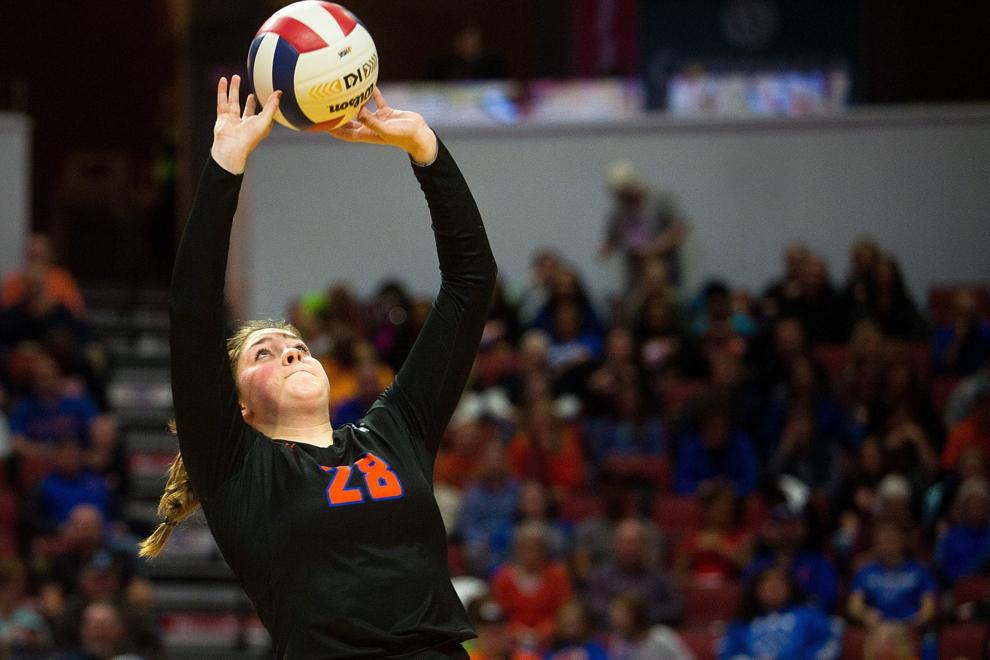 111719-dec-spt-15bulldogs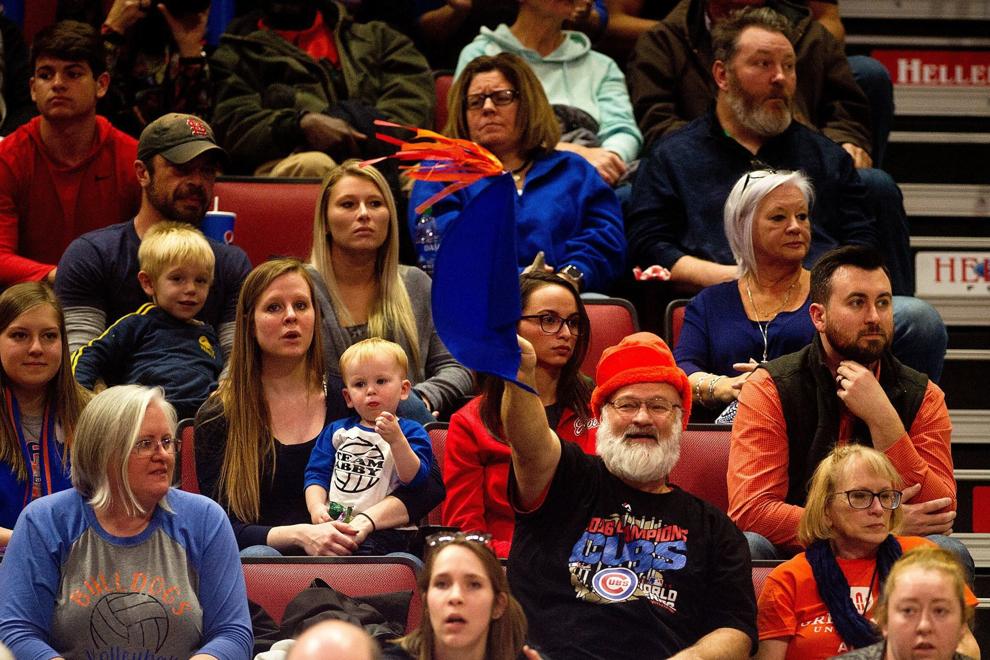 111719-dec-spt-13bulldogs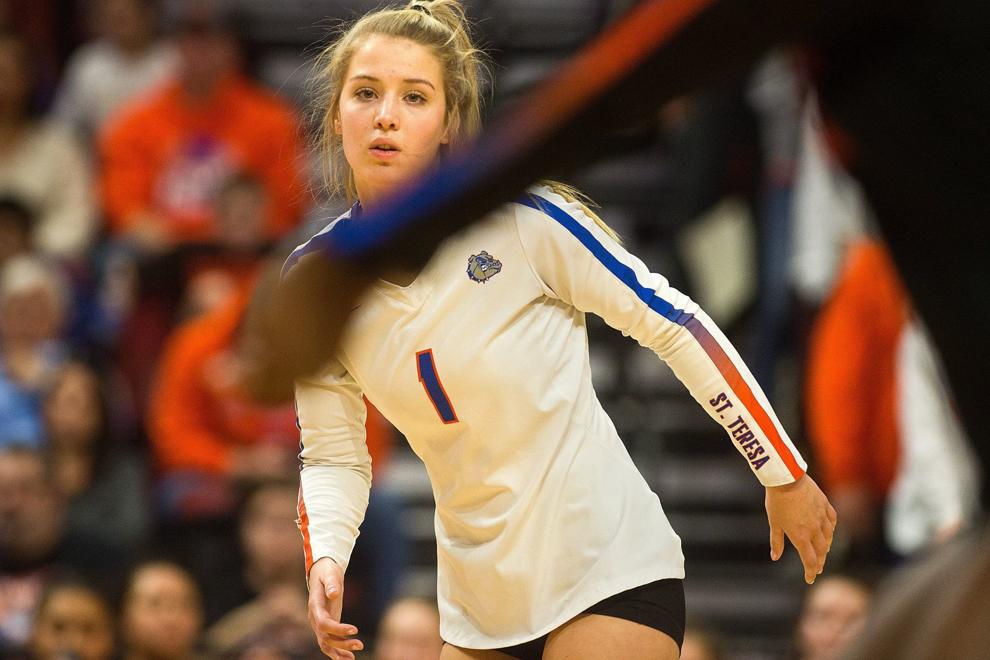 111719-dec-spt-8bulldogs
111719-dec-spt-7bulldogs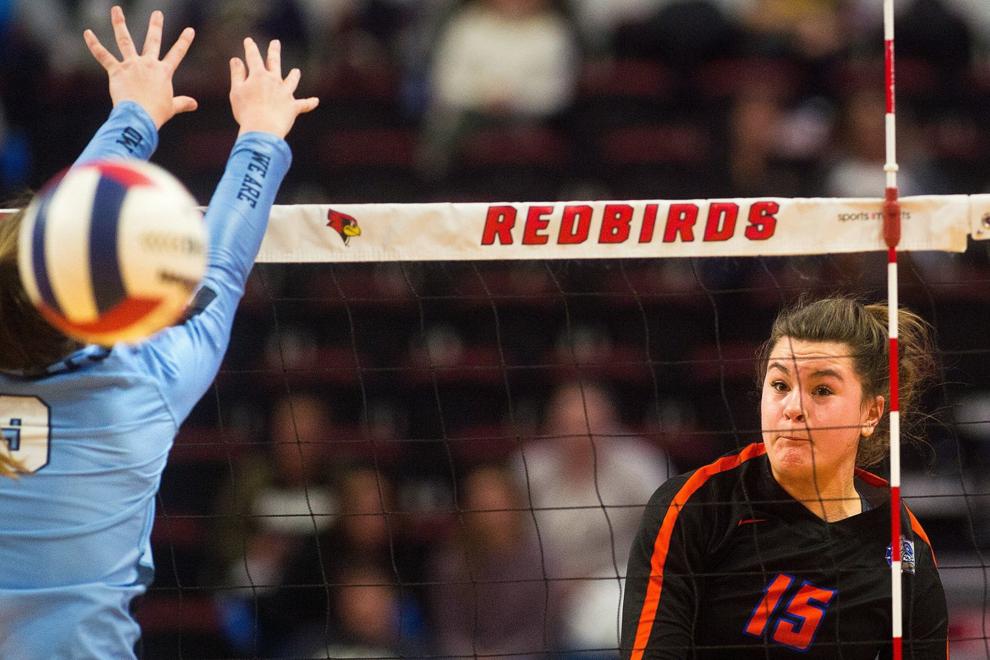 111719-dec-spt-14bulldogs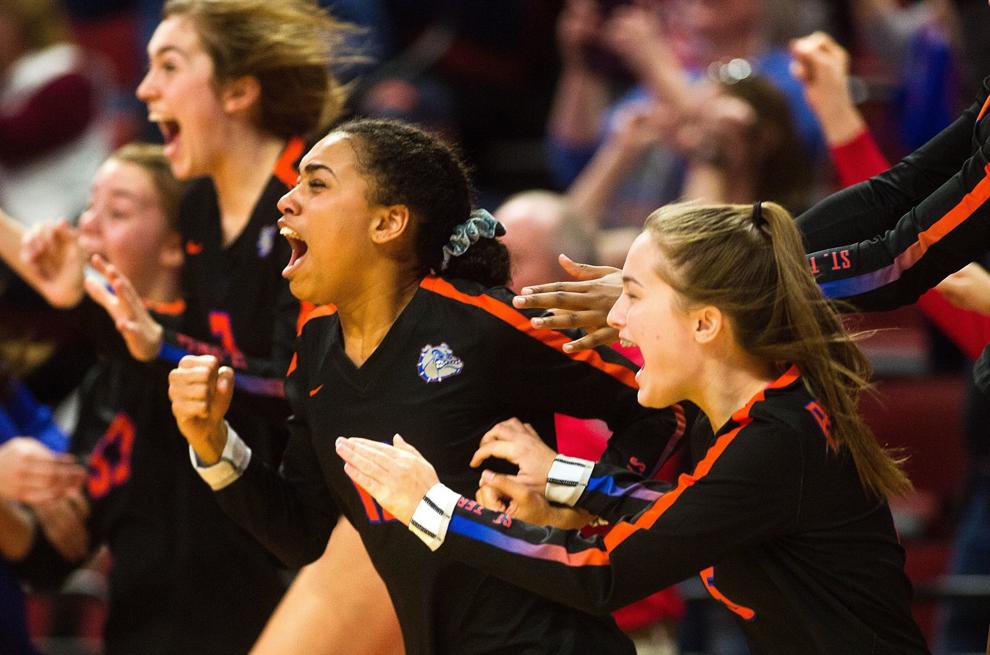 111719-dec-spt-2stteresa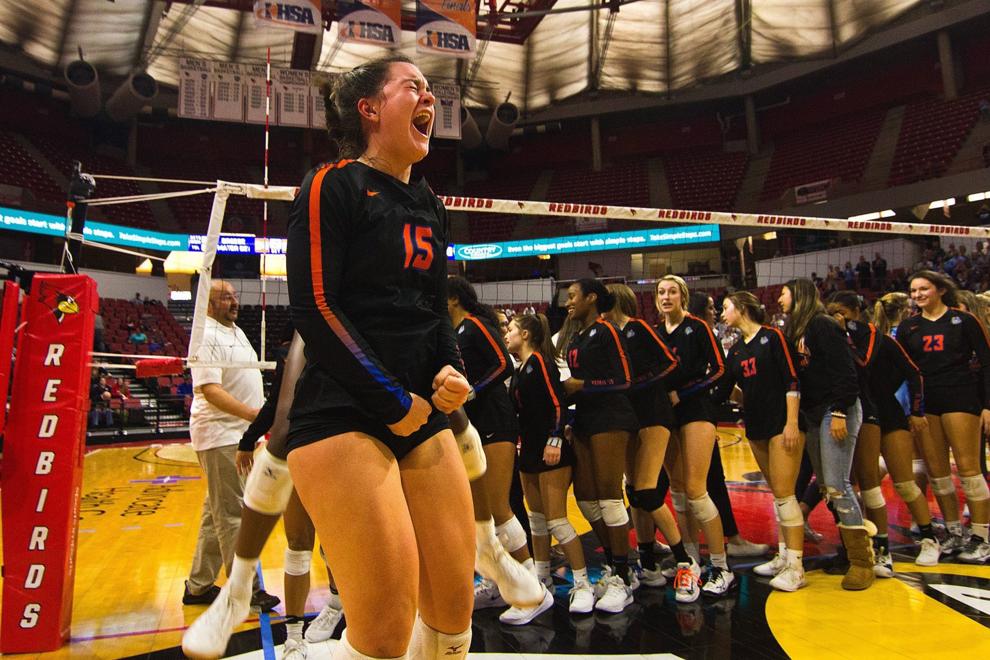 111719-dec-spt-3stteresa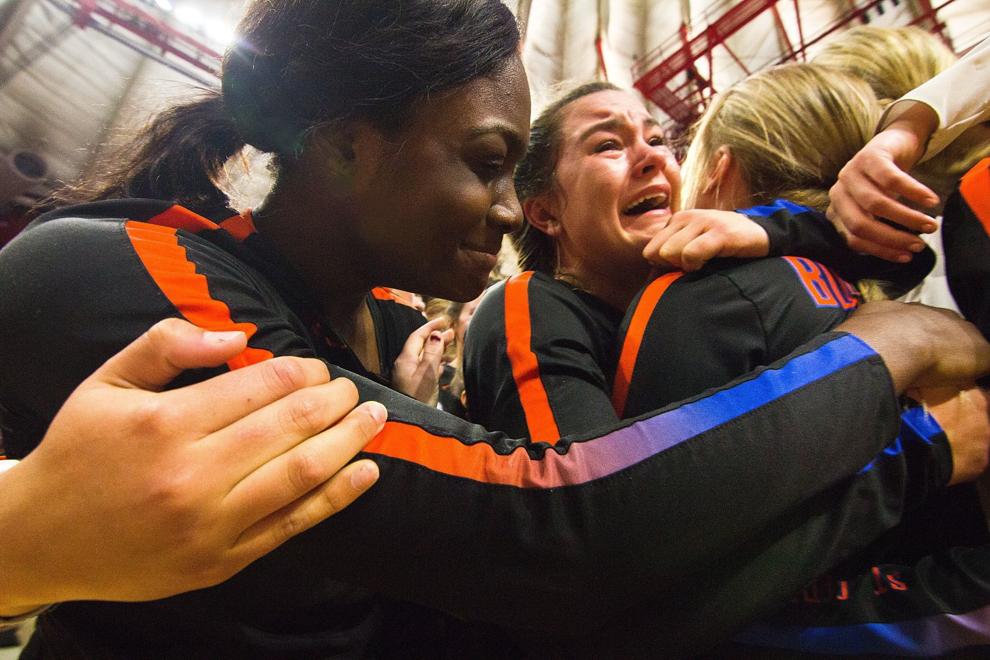 111719-dec-spt-16bulldogs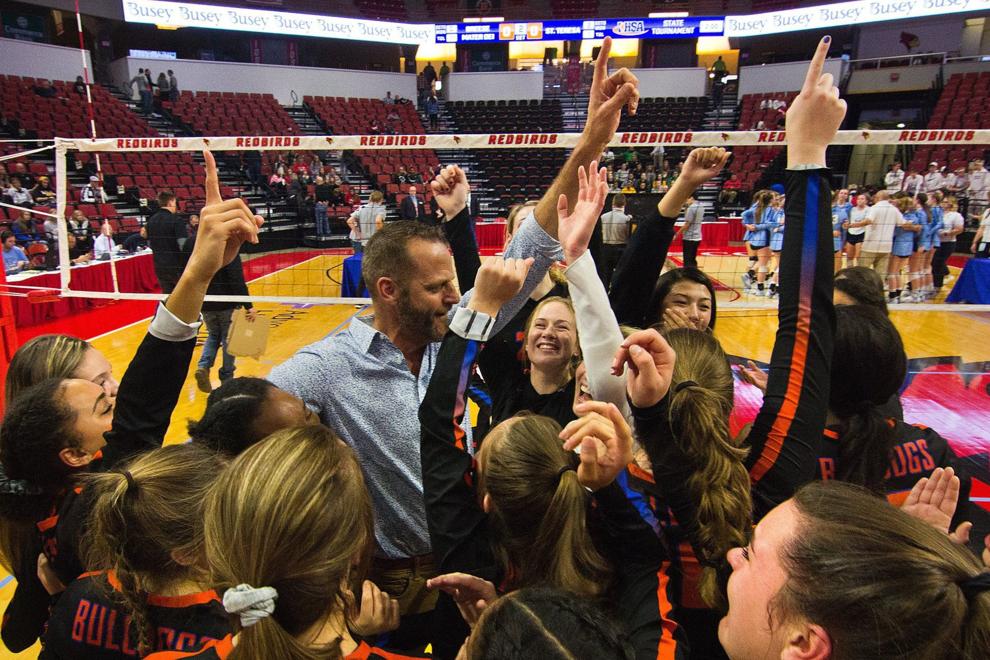 111719-dec-spt-1stteresa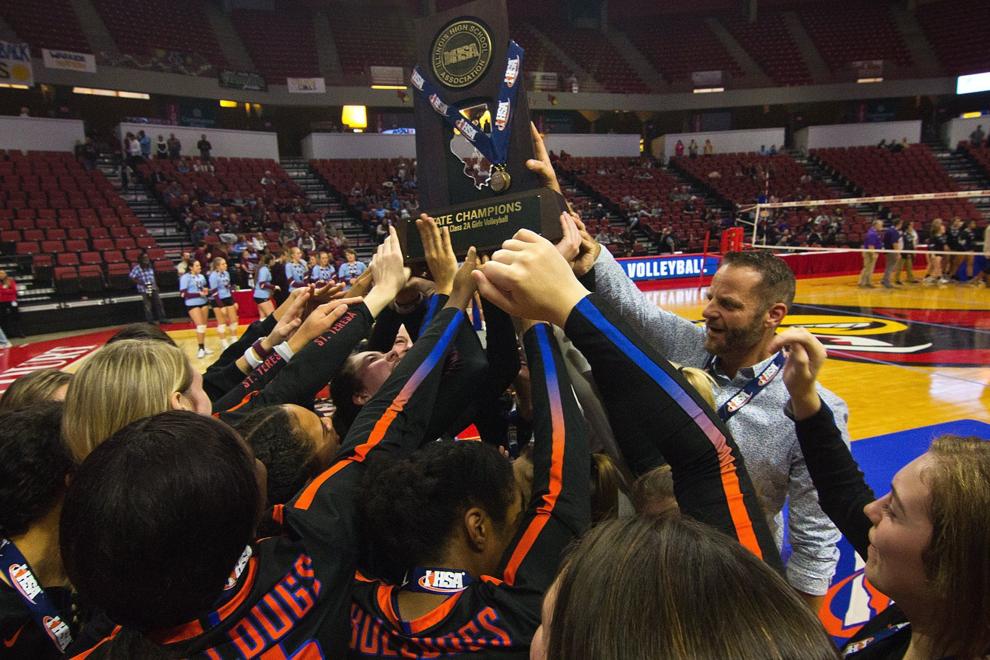 Contact Matthew Flaten at (217) 421-6968. Follow him on Twitter: @MattFlaten