That was where he saw Valerie Nutakor killing the volleyball for the first time and he knew that she was in a class of her own on the floor. 
"When you watch eighth grade matches, most of (the players) look the same, but Val looked different and you knew right away that she was an elite athlete even in eighth grade," Dalton said. "She was a good hitter coming into her freshman year and she was someone that (that other teams) had to take care of. Between her freshman and sophomore year, she really put her efforts towards the other parts of a game. Her ball control got better and her defenses got better.
"From what I've seen in our summer workouts (this year) and some of her club play, (her game) has taken another step forward."
"The number one reason (I chose Princeton) was the coaches on the volleyball program itself. They are competing with Power 5 schools and they made the NCAA tournament last year," Nutakor said. "They have laid such a great foundation and I will be able to get a high level of volleyball there."
"Val has been getting some interest from multiple schools and she is certainly intelligent, so Princeton is a really good fit for what she wants to do and her future," Dalton said. "It is a really great opportunity for her. Not everyone gets an opportunity to go to an Ivy League school, and getting to go and also play sports, it's got to be a great feeling for her."
As Nutakor evaluated her volleyball options, Princeton won her over when she was able to visit the New Jersey campus. 
"They offered me back in September and after I got on campus everything just felt right and I just simply knew. It's not really a feeling I can describe and I didn't think I would feel that feeling, but I just knew it was my choice," she said. "Other schools would move up and down my list, but Princeton remained supreme because of their great program and they have such top-tier academics that you would not be able to find anywhere else."
Nutakor will focus on science and intends to become an OB-GYN. Medical fields can be difficult to balance with collegiate athletics, but she is confident that she will be able to do both at Princeton. 
"You have so much access to tutors and and there a lot of people and teammates going through the same thing. I think being surrounded by a lot of people who I've been through it will be helpful," she said. "With all this uncertainty surrounding the times we are in right now, I'm happy to have that decision done. I am now able to focus on my future specifically at Princeton and building relationships with the people I will become teammates with."
Nutakor was able to get some volleyball sets in this summer and fall as a member of the Illini Elite club team, but St. Teresa practices are off to at least February. 
"My club team was looking good and we were getting pretty consistent, but unfortunately because he went down to Phase 3, the club has been put on pause," Nutakor said. "We're still trying to work together. We're doing Zoom calls and focusing on our mental side of the game. With the vaccine coming out, I'm optimistic about (the high school season), but honestly, it is hard to stay optimistic in these times. I will be crushed if I can't have a junior season."
---
St Teresa Volleyball 993 11.18.19.JPG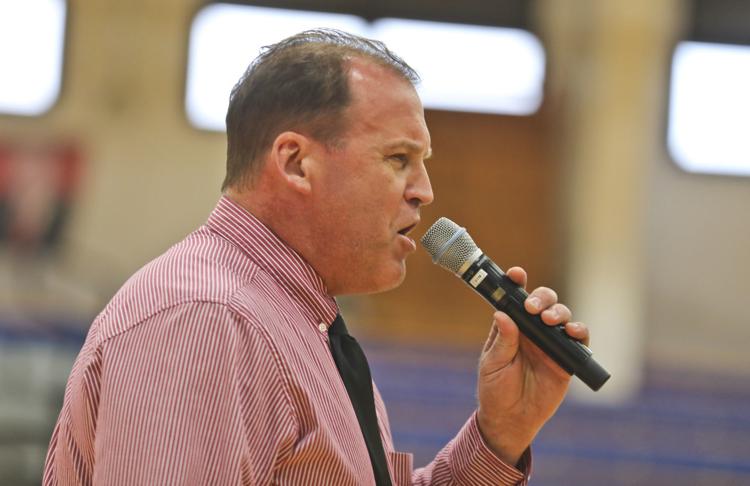 St Teresa Volleyball 994 11.18.19.JPG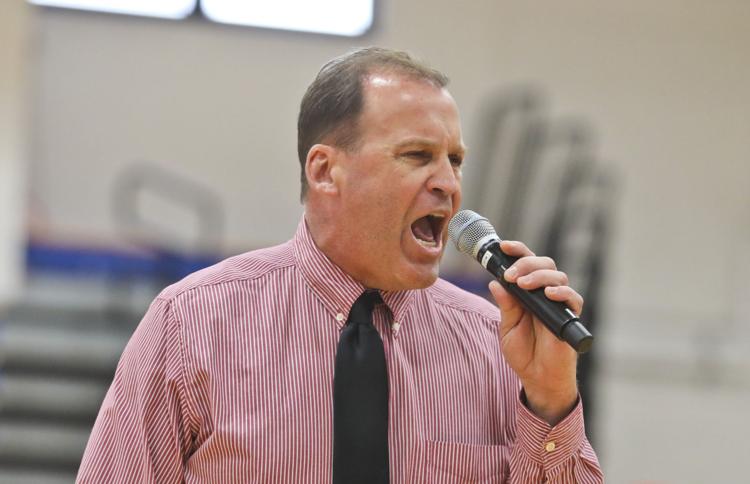 St Teresa Volleyball 995 11.18.19.JPG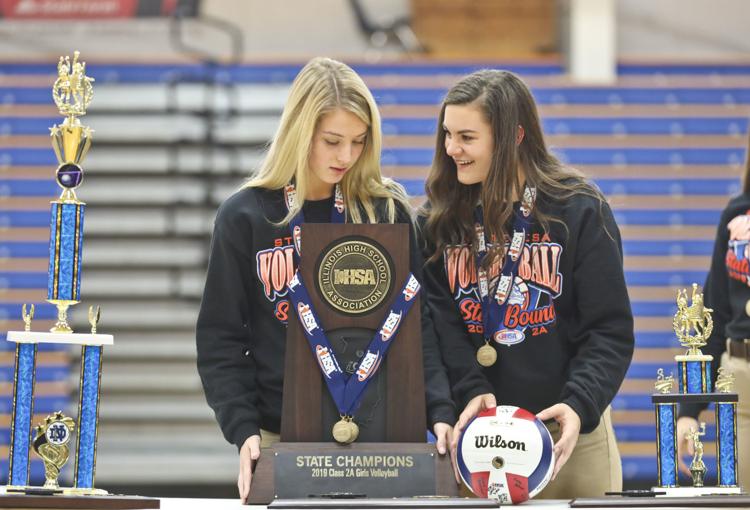 St Teresa Volleyball 996 11.18.19.JPG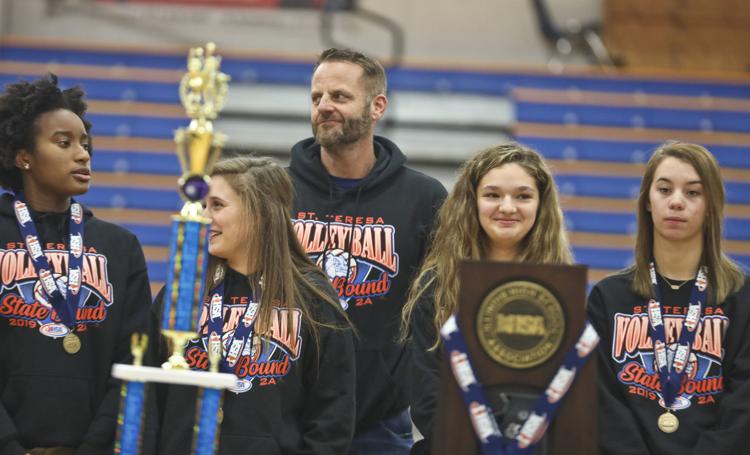 St Teresa Volleyball 997 11.18.19.JPG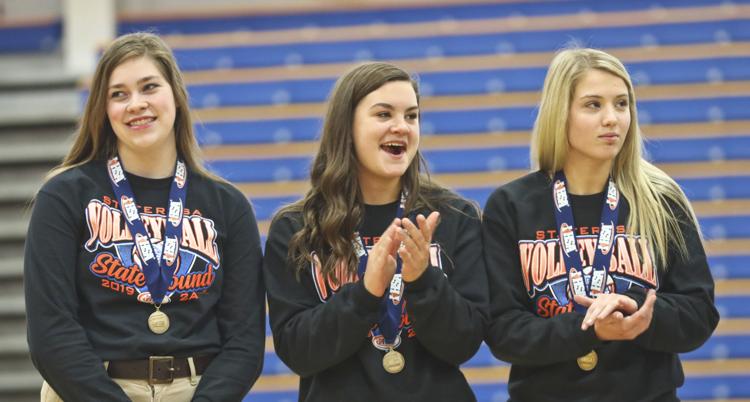 St Teresa Volleyball 998 11.18.19.JPG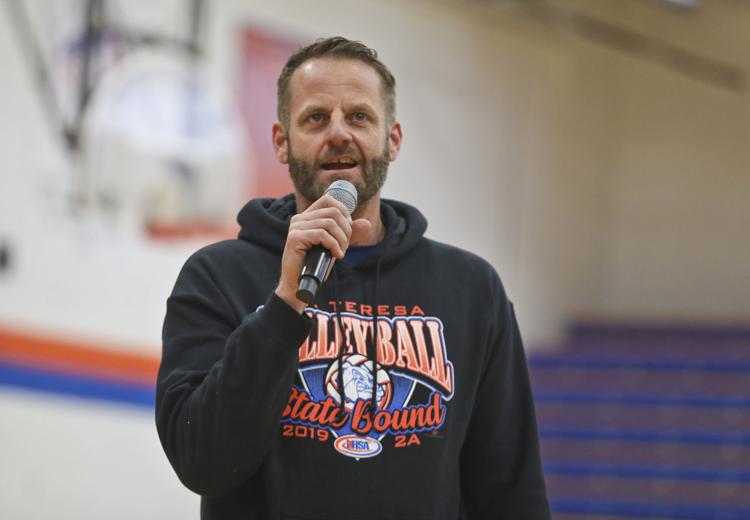 St Teresa Volleyball 999 11.18.19.JPG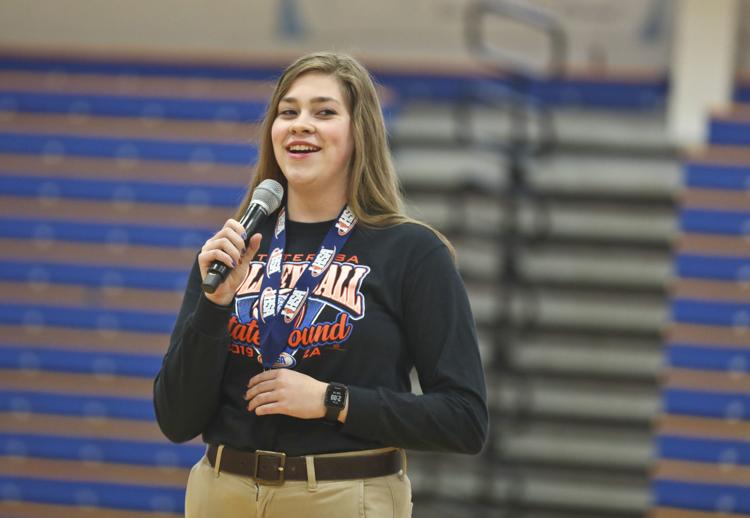 St Teresa Volleyball 1000 11.18.19.JPG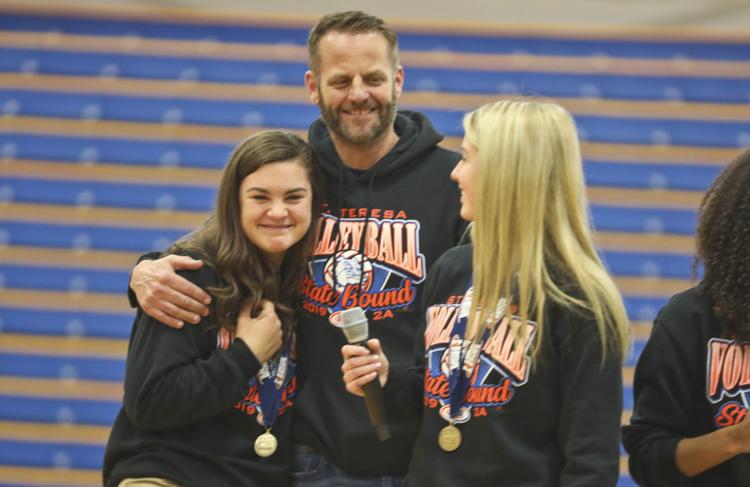 St Teresa Volleyball 1001 11.18.19.JPG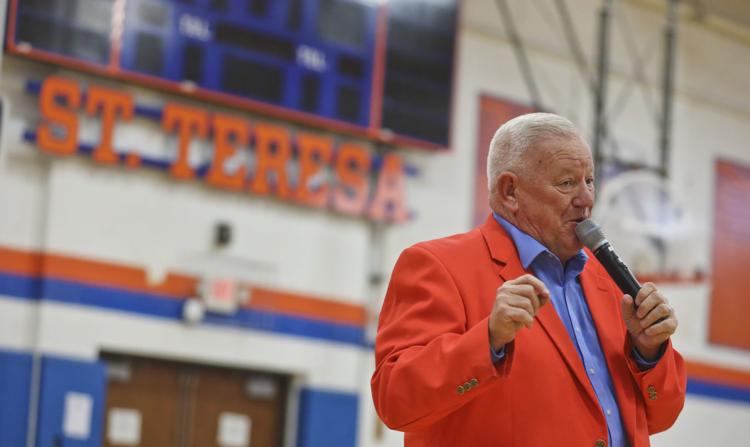 St Teresa Volleyball 1002 11.18.19.JPG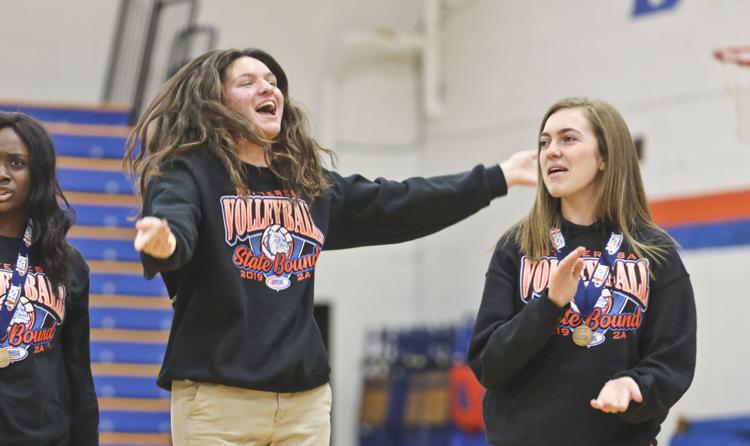 St Teresa Volleyball 1003 11.18.19.JPG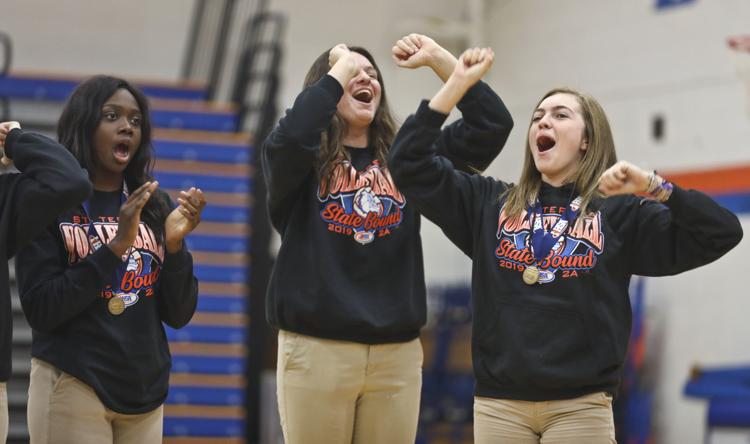 St Teresa Volleyball 1004 11.18.19.JPG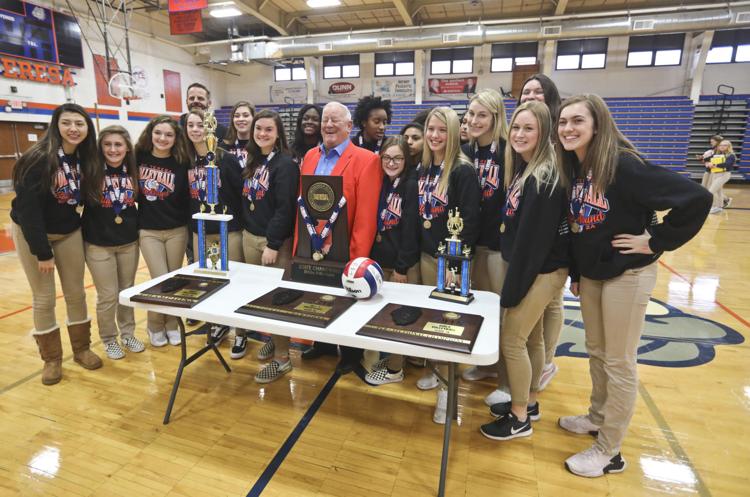 St Teresa Volleyball 1005 11.18.19.JPG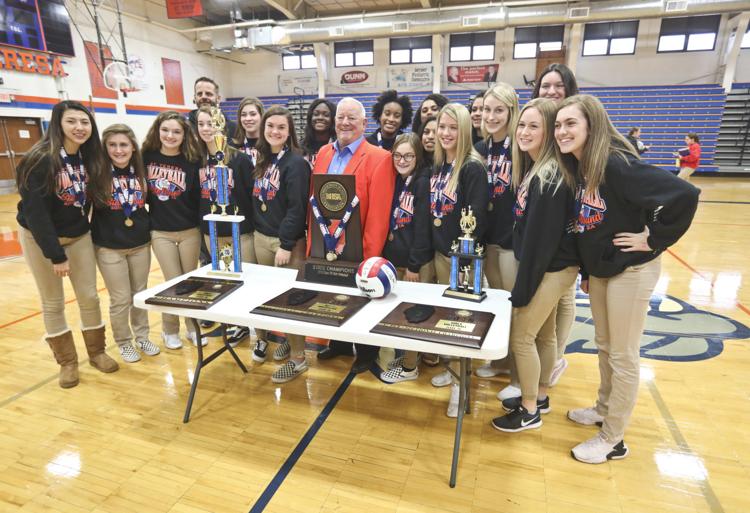 Contact Matthew Flaten at (217) 421-6968. Follow him on Twitter: @MattFlaten