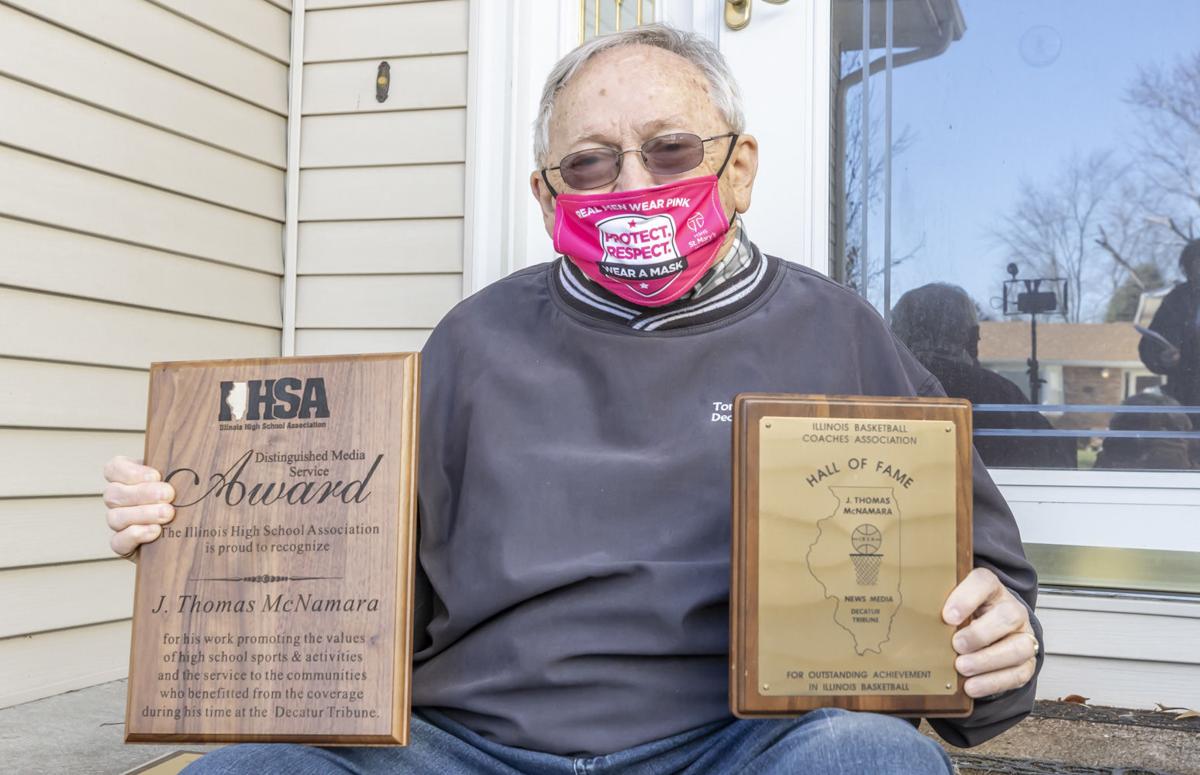 DECATUR — J. Thomas McNamara has been looking for answers. 
To find the result of any professional football or basketball game today is just a click of the mouse away, but local high school results from 40 years ago are often misplaced, lost and have faded from people's memories. 
But just like a cold case investigator, McNamara, who recently celebrated his 45th year covering sports for the Decatur Tribune, loves digging up sports history. 
"The history of sports is a passion of mine and I love the games," McNamara said. "The late (Herald & Review sports editor) Bob Fallstrom hired me as one of his sports clerks in 1957 and I've been writing ever since. I just love it, and I love what our local schools do. I don't think they get the credit that they deserve.
"Forty-five years with the Decatur Tribune has really been a labor of love, and I love the boys and girls that sacrifice and commit and dedicate themselves so much to entertain us.
"It has been a great 45 years and I am so grateful and humbled that (Tribune editor and publisher) Paul Osborne has given me the opportunity to write sports for his weekly paper."
McNamara started as a weekly columnist and his coverage area eventually grew to all the Macon County high schools, but his first assignment — the Decatur Turkey Tournament — has remained a special one for him over the decades as he has become more involved in its yearly operation. 
"The Turkey Tournament was my first column — the Irish Stew —  and it was about the tournament," McNamara said. "Decatur has been able to sustain it because of the great fans and the quality lineups we have had. We have a waiting list of teams that want to come in here because they know it is the best of the best."
McNamara creates the tournament's programs, serves as historian and helps with corporate advertising. At last year's 50th edition of the tournament, it was announced that the MVP award — whose previous winners include NBA players Shaun Livingston and Andre Iguodala —  would be renamed in McNamara's honor. 
"For me personally, I haven't seen every moment of every game, but I have seen parts of all 50 tournaments, and I've seen it expand greatly," McNamara said. "There wasn't a 51st edition in 2020, but we know there will be a 51st edition in 2021 that will be bigger and better and the fans can expect another quality tournament."
In his years of covering local sports, the mid-2000s stood out for McNamara as teams all around the county were in contention and winning state titles. 
"The 2000s were really special for me. Warrensburg-Latham finished third in boys basketball in 2002-03, and in 2005-06, Maroa-Forsyth finished third in the boys basketball. In the fall of 2006, Maroa football won the state title and then in 2007 Maroa basketball won the state tournament and they were only the second team to win both in the same school year. In 2007-08, Warrensburg finished third, and in 2008-09 Meridian won," he said. "What an amazing decade when we had four schools that placed and two that won it. That is the quality of basketball that is played here."
"That honor really means a lot because I really was a catalyst to get the district to create the Hall of Fame and start recognizing all these great athletes that have come through the various schools," McNamara said. "People forget how great Decatur and Macon County athletics are, especially with Decatur High, Lakeview and Stephen Decatur closed. People forget how many great athletes went through there."
With no sign of slowing down, McNamara hopes to see high school team sports return in 2021. His columns will continue to highlight the best in local sports from Macon County. 
"I always felt like I had found a home at the Tribune," McNamara said. "I don't have any plans on retiring. I just love it. It is a passion of mine and when I couldn't compete (as an athlete), the next best thing was to be on the sidelines and courtside reporting. I'm writing now about kids that are the grandsons of many of the guys that I was writing about back when I started. It's been a great time and a great run."
---
Future Illini/Springfield Senior is big-name star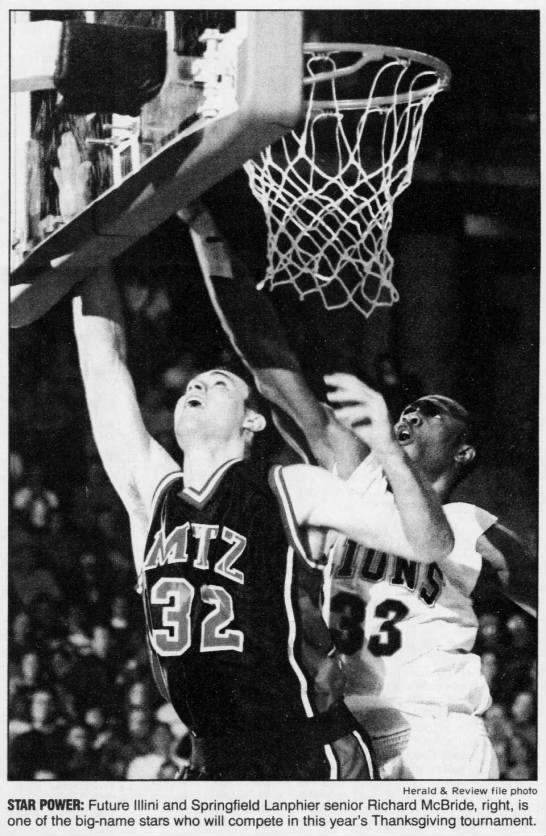 Defensive Pressure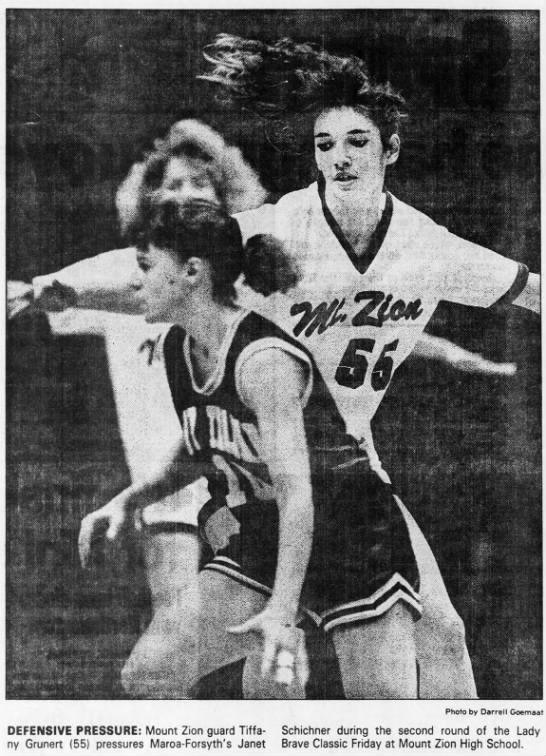 Eisenhower's Yansyn Taylor is blocked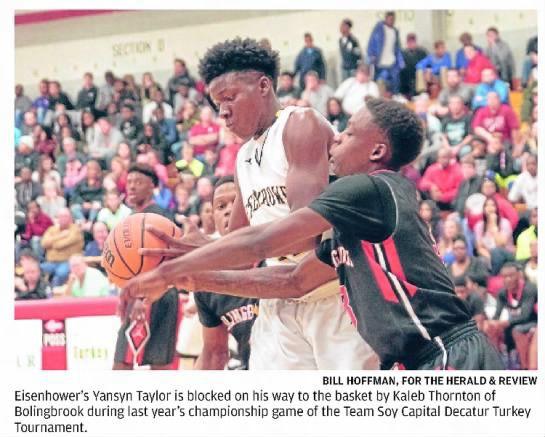 Eisenhower's Mike Sain passes off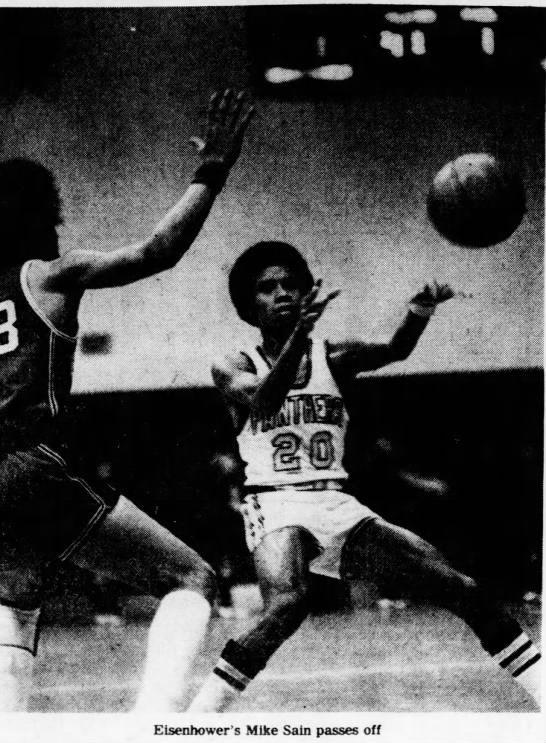 Mt. Zion's Mark Yelovich goes up and under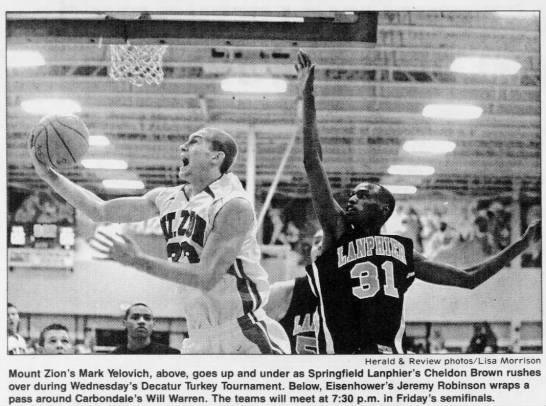 Board Battle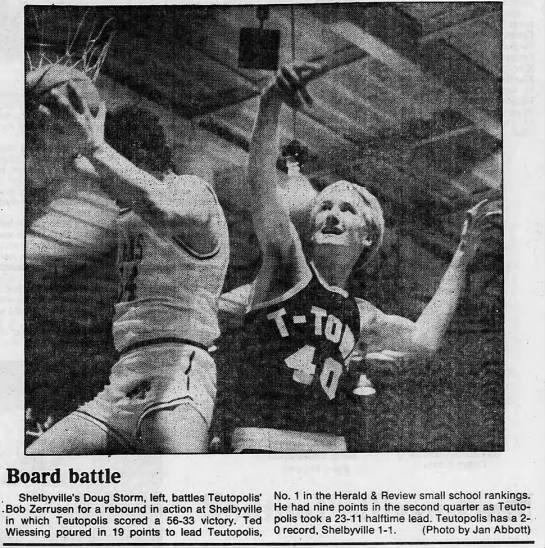 Eisenhower's Robert Calmese fights for loose ball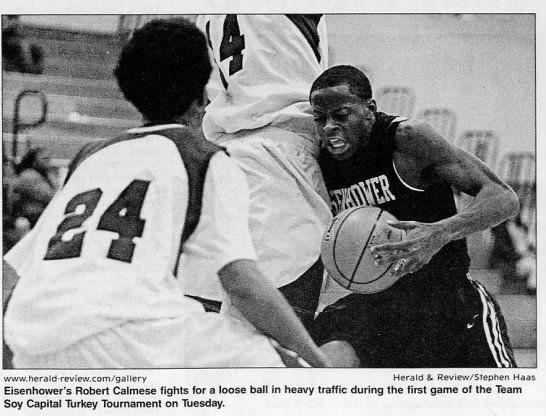 Tim Littrell flips pass over Mike Jeffers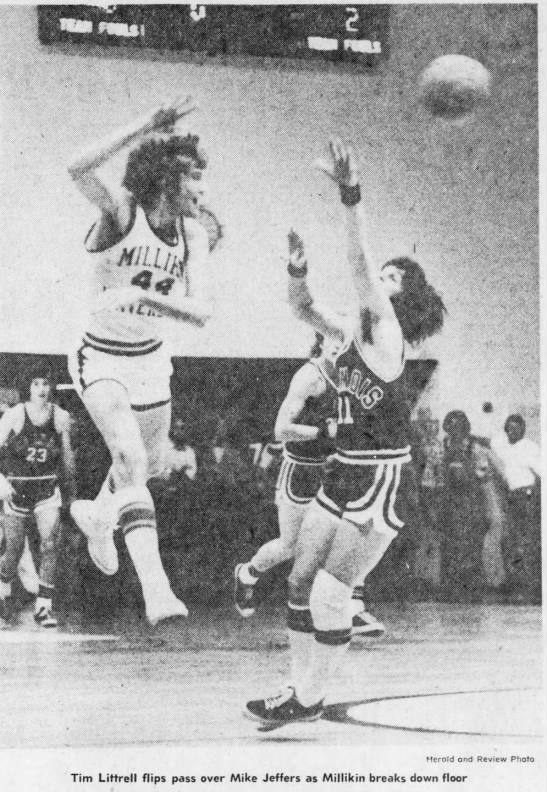 MacArthur vs. Thornton Township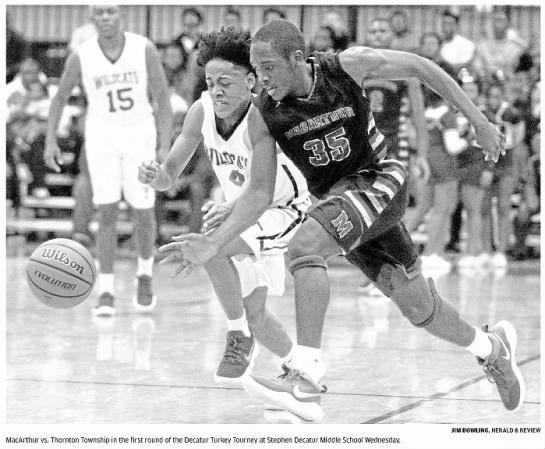 David Misenhimer

Decatur Turkey Tournament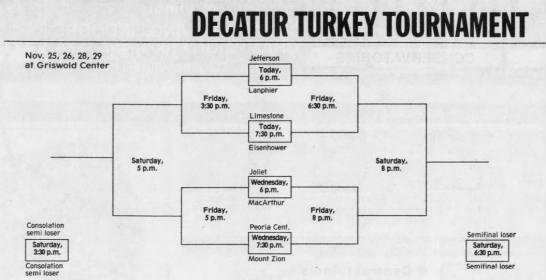 Holdover Regulars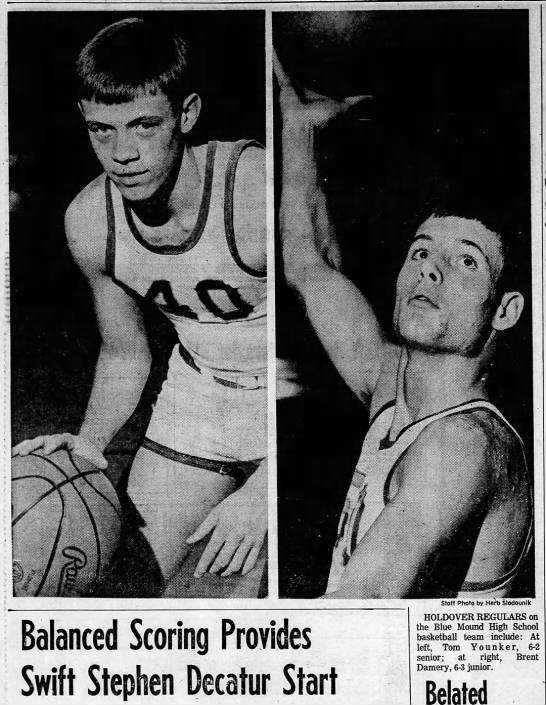 Lewis Jackson tries to avoid the defense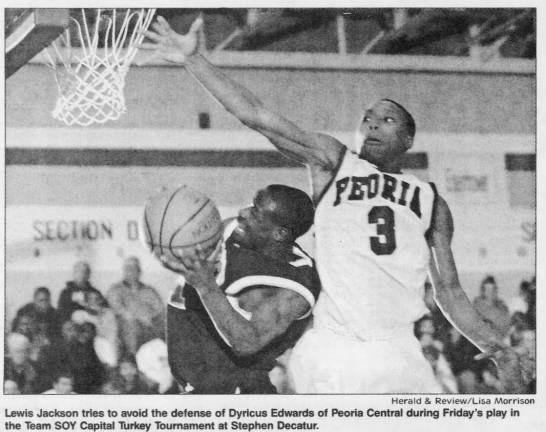 Maroa-Forsyth's Carmen Hatton dives to save a ball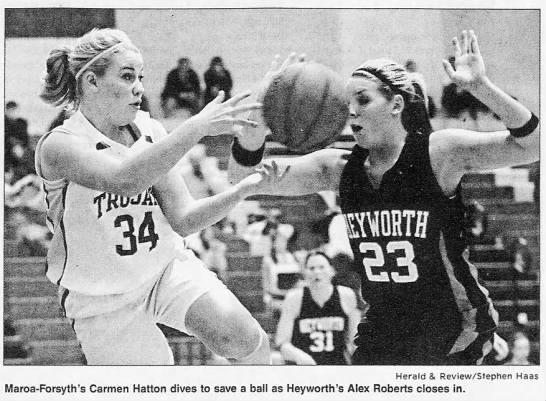 Sullivan's Jamie Florey posts up an Urbana player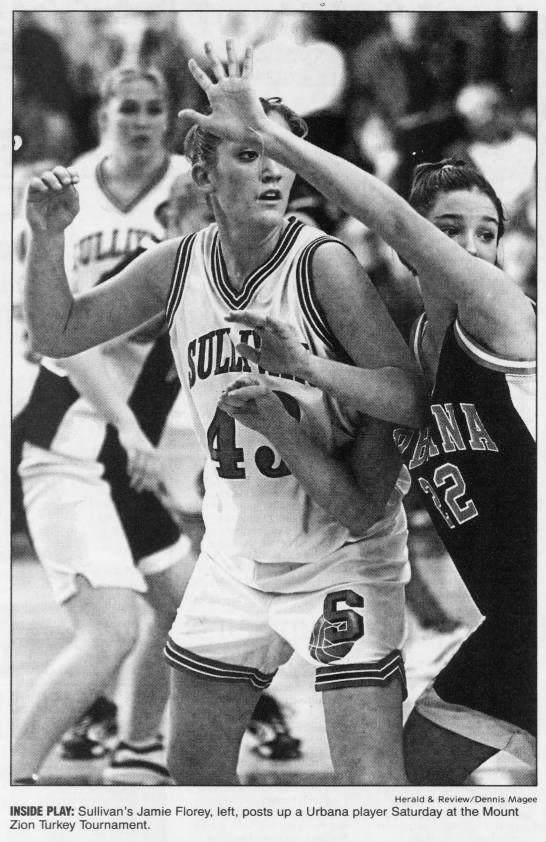 Shae Ingolia takes off down court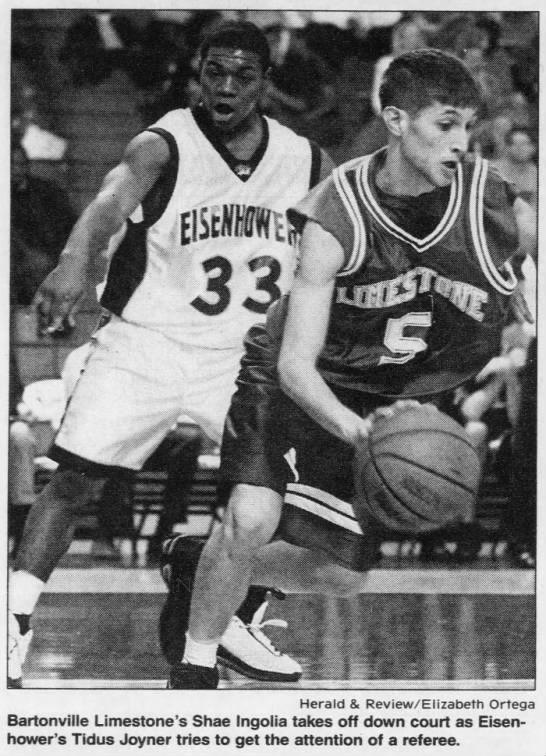 Mt. Zion's Jase Bandelow works past Peoria Central's Mike Perkins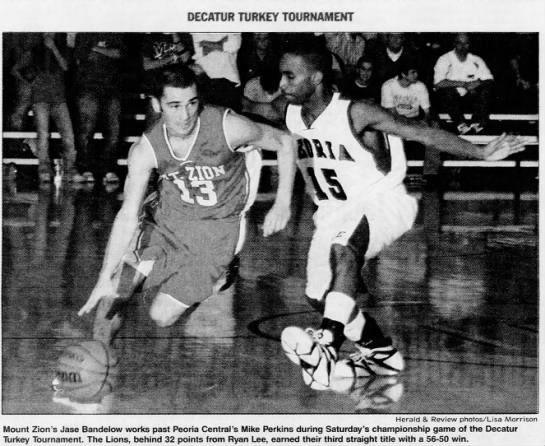 Tyrone Carson cheers for the MacArthur basketball team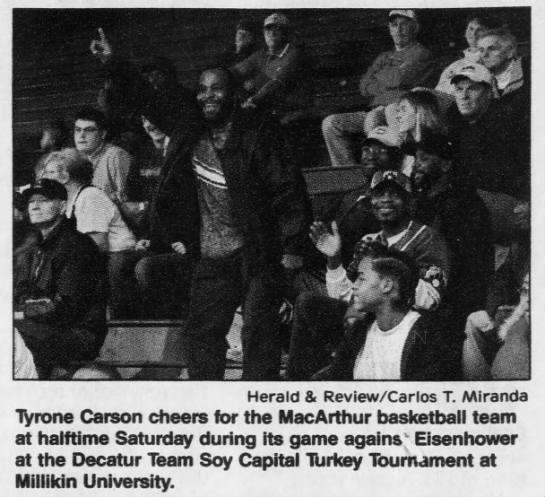 Eisenhower's Jarod Oldham had 23 points for the Panthers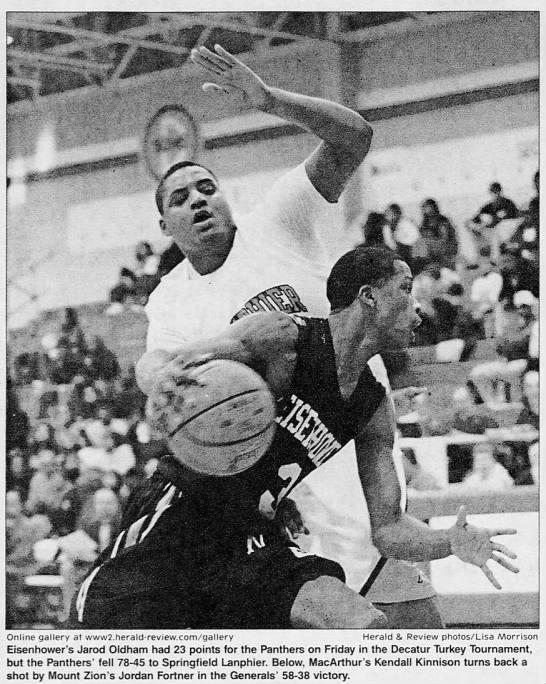 MacArthur's Kamari Jones attempts a shot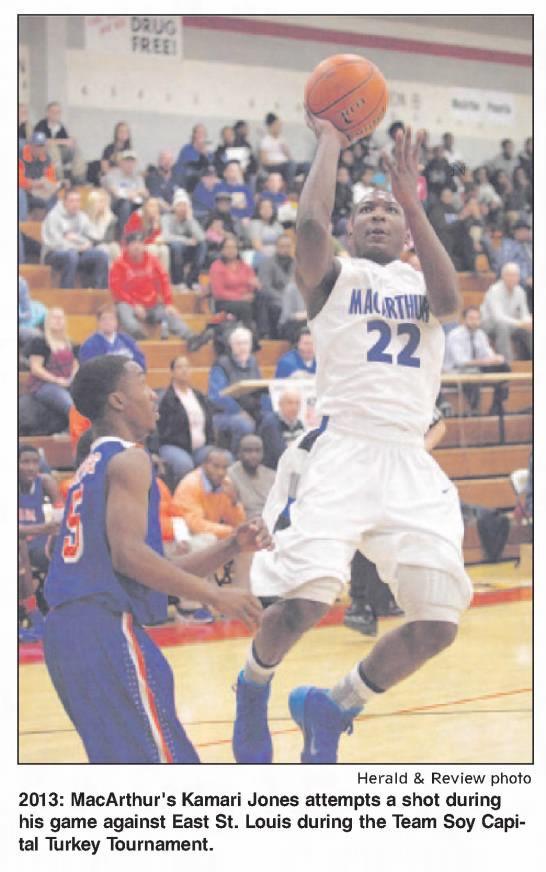 Minute-made stuffing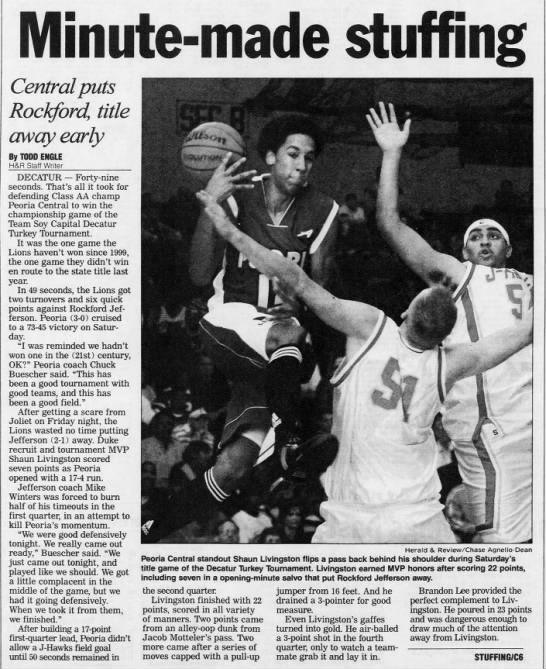 MacArthur's Jaquay Owens tries to get past Thornton's Damarques Turner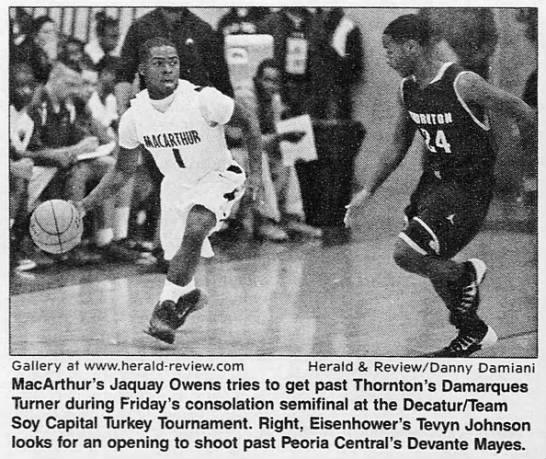 MacArthur's Marlin Murphy scoots around Paris' Bryce Ormiston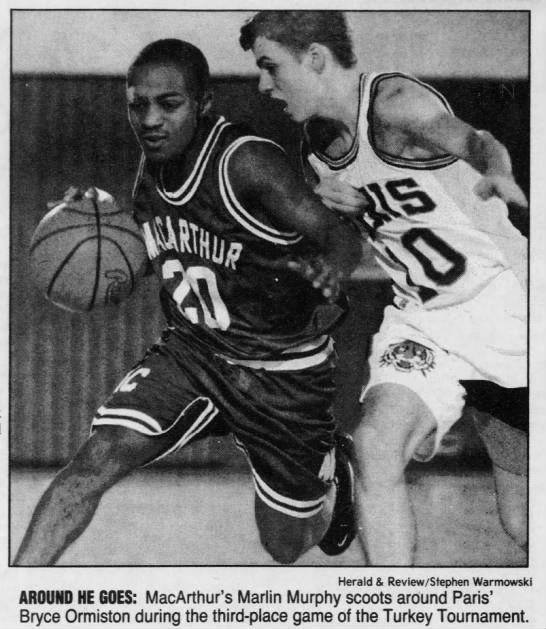 Mt. Zion's Nick Birkey drives past Brandon Young of Lanphier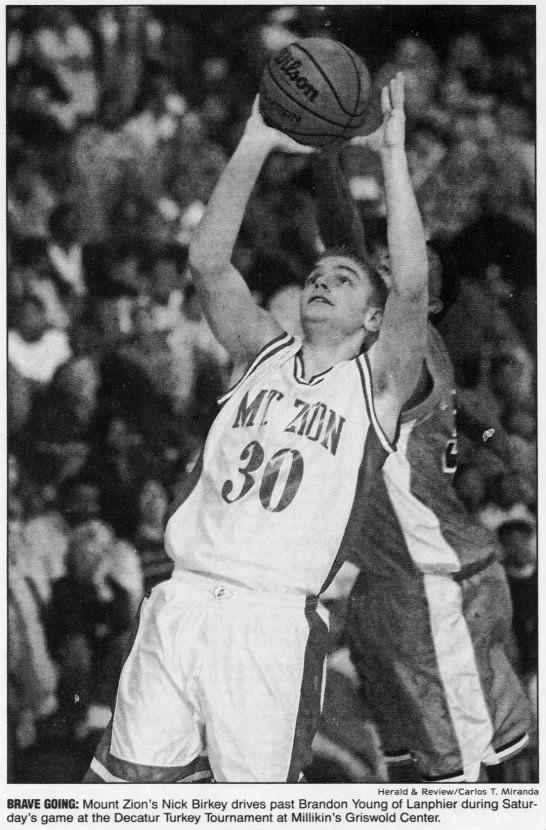 Contact Matthew Flaten at (217) 421-6968. Follow him on Twitter: @MattFlaten