In April, the IHSA Wrestling Advisory Committee Meeting approved modifications to the postseason alignment between the three classes that sign…
MacArthur 145-pound wrestler Billy Tucker is preparing for a run to the state tournament this season. 
MacArthur's wrestling team won the Clinton Holiday Tournament with two first-place and three second-place finishes.
MOUNT ZION — Mount Zion wrestler Kooper Loehr was able to fulfill a childhood dream on Wednesday. 
DECATUR — For years, Decatur high school wrestling has had one arm pinned behind itself.
VANDALIA — Navigating a wrestling team through the dual team state finals tournament can test even an experienced coach.
CLINTON — When Clinton wrestler Micah Downs was facing his off-season training partner Cade Scott from Tolono Unity at this year's Class 1A st…
BLOOMINGTON — Vandalia bounced back from a tough semifinal loss to Aurora Christian in the semifinals of the Class 1A Dual Team State Tourname…
CHAMPAIGN — After winning his semifinal match on Friday, Clinton wrestler Micah Downs looked up at the scoreboard and saw his off-season train…
CHAMPAIGN — Last year's third-place match is not one Mount Zion's Kooper Loehr likes to think about. 
CHAMPAIGN — Clinton's Micah Downs wasn't going to stop. 
CHAMPAIGN — Warrensburg-Latham wrestler Adam Maxwell needed a little guidance. 
CHAMPAIGN — Mount Zion's Kooper Loehr advanced to the semifinal round for the second straight season and will wrestle for a chance to go to th…
ARGENTA — For new wrestlers taking up the sport, the first few months are the most challenging. 
MAHOMET — During the season, Mount Zion wrestler Ryder Marshall was pinning everything in sight.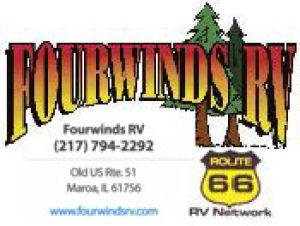 Smith Hearing Technologies

Tanzyus Logan Funeral Service and Care
SHELBYVILLE — Shelbyville wrestler Luke Brown was running out of time.
CARLYLE -- The last time the Vandalia wrestling team didn't win a regional team championship it was 1994 and Michael Jordan was retired from b…
MONTICELLO — Passing by the Monticello High School wrestling room during the team's first practices in early November, you could have thought …
CLINTON — Week 9 of the football season proved to be an unusual one for several members of the Clinton wrestling squad. 
MOUNT ZION — Kooper Loehr's senior season was the stuff of legend around central Illinois wrestling circles.
VANDALIA — Vandalia wrestling coach Jason Clay captained an imposing group of wrestlers in the 2017-2018 season.