CHAMPAIGN — After winning his semifinal match on Friday, Clinton wrestler Micah Downs looked up at the scoreboard and saw his off-season training partner Cade Scott from Tolono Unity had won his semifinal match.
This meant the two Class 1A 182-pound wrestlers would face each other in the championship this year after Scott had won a dual match against Downs earlier in the season, 10-4. 
But Downs, a junior, won the rematch — and a state championship in an 8-4 decision Saturday at the State Farm Center in Champaign to become the first state champion from Clinton since the 2001-02 season. 
Downs made it a point to be aggressive in the rematch. 
"I definitely pushed the pace this match, and I got to my shots," Downs said. "I finished him when I needed to finish him and stopped him when I needed to stop him. It came down to who executed, and I thought we both did well but I came out on top." 
Downs finished in third place at 182 pounds at last year's state tournament and the two seasons can't compare with each other. 
"It's a different feeling being in the final and winning it. I'm extremely happy with the way it turned out this year," he said. 
Downs led 2-0 after the first period and 3-1 after the second period before an active third period for both wrestlers gave Downs the 8-4 victory. 
"I think everybody knows the first take down is so important especially in a low scoring match like this," he said. "That first one was a huge head start."
You have free articles remaining.
Downs has the unusual experience of thanking his championship opponent for preparing him for his state title run. 
"I have to thank Cade for part of this success. Cade is a hard worker and (Unity's coach Logan Patton) is one of my favorite coaches to be around, and with us working together it got us both in that finals match," Downs said. "(Cade and I) are great friends. It was nice to face a familiar face."
Downs is the first state champion that Clinton coach Matt Cooper has coached and Cooper, a former state medalist himself, said Downs' success was well deserved.  
"I'm just so happy for him," Cooper said. "He put in the work and he deserves it. He works out in the summer on his own and everything you ask this kid to do, he does."
The impact Downs can bring to the Maroons' program will be tremendous. 
"He can be the pillar to help build the program," Cooper said. "We have had great seasons the past couple of years, but we were down a little team-wise this year. I think he will be a pillar to get this rolling. He's been a leader since he stepped in the room and he will continue to be that leader."
Downs credits Cooper and his family and friends cheering him on with getting him on top of the podium. 
"He's an amazing coach. We go over each and every match whether I win or lose and we pick through things, and it's great to have somebody like that in my corner," Downs said.  "I put in a lot of time and a lot of hard work. I spend less time with my friends to train in the off season, but hopefully they understand that it is worth it."
The last Clinton state champion was Jacob Fatheree, who won the state title at 145 pounds in the 2001-02 season but Downs isn't quite ready to take his place in Clinton wrestling history — he has too much to do still. 
"I don't know how I feel about it yet. I know this was a step to my goal but I have more to do and more time to do it in," he said. "I want to be a two-time state champion and I want to dominate and I think I did that this weekend."
Downs_Micah 1 2.16.19.jpg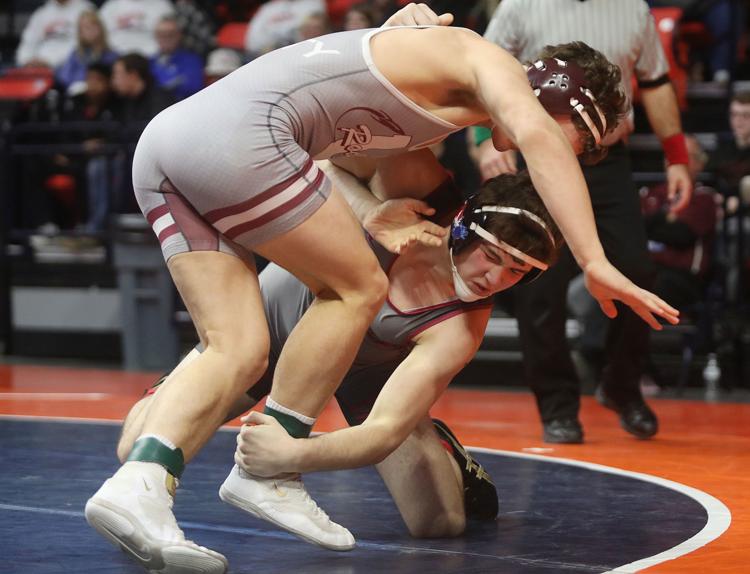 Downs_Micah 2 2.16.19.jpg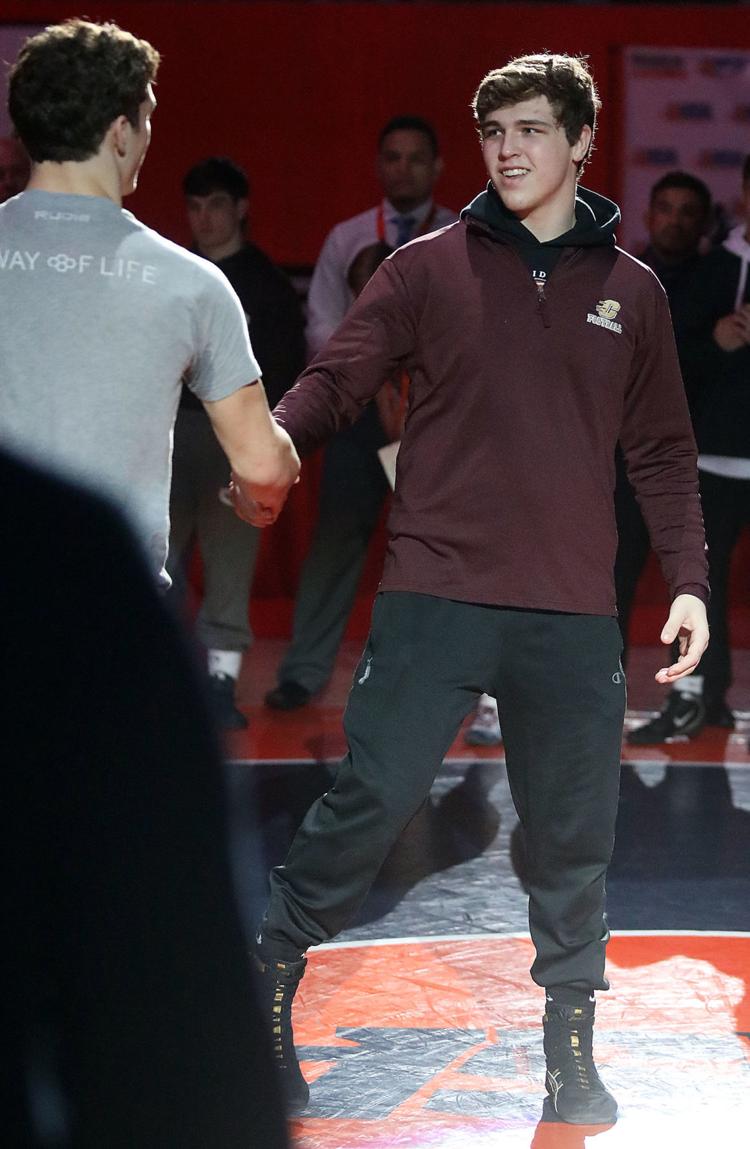 Downs_Micah 3 2.16.19.jpg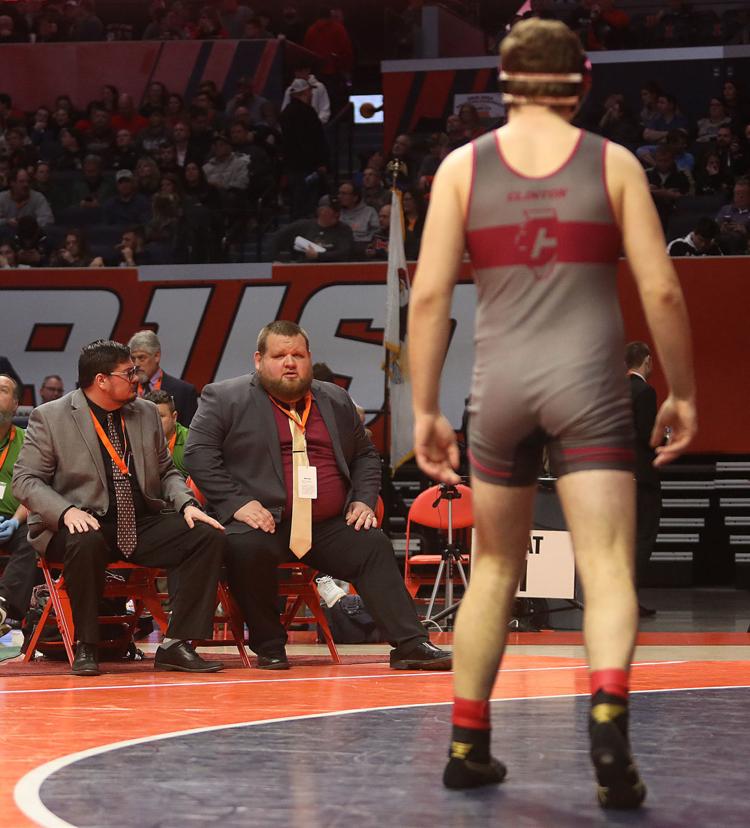 Downs_Micah 4 2.16.19.jpg
Downs_Micah 5 2.16.19.jpg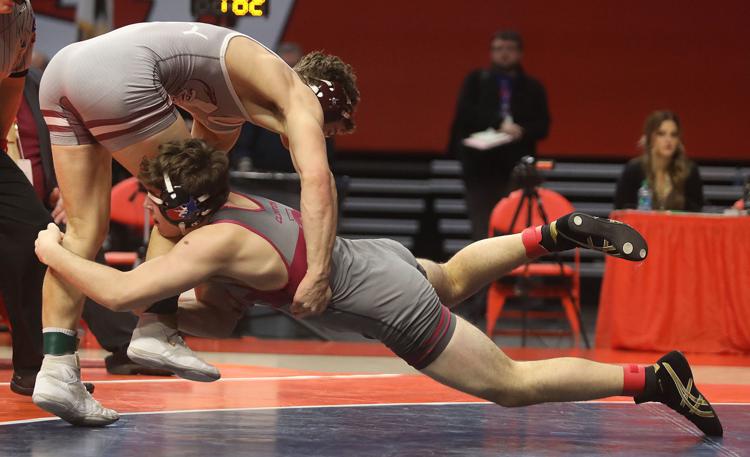 Downs_Micah 6 2.16.19.jpg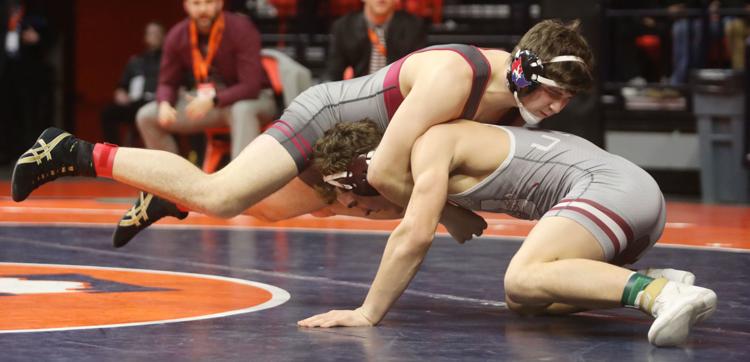 Downs_Micah 7 2.16.19.jpg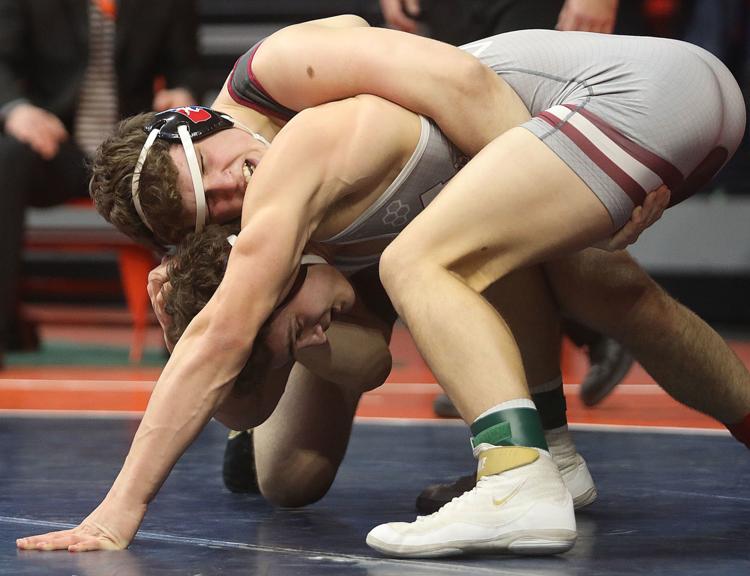 Downs_Micah 8 2.16.19.jpg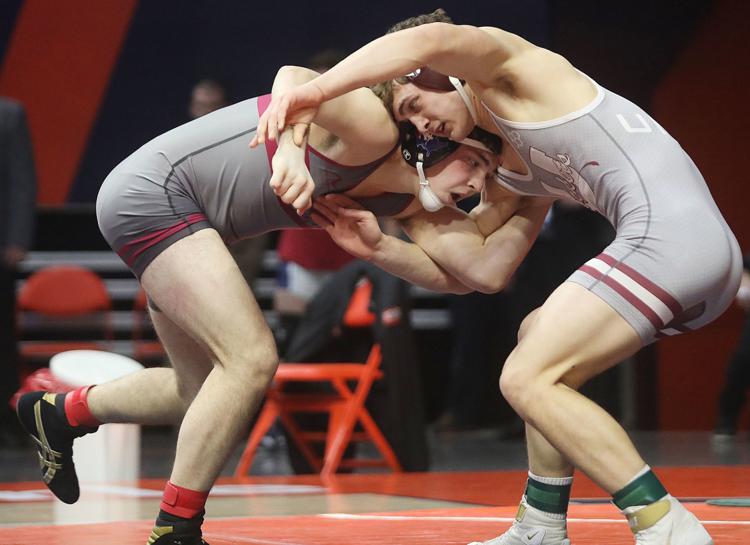 Downs_Micah 9 2.16.19.jpg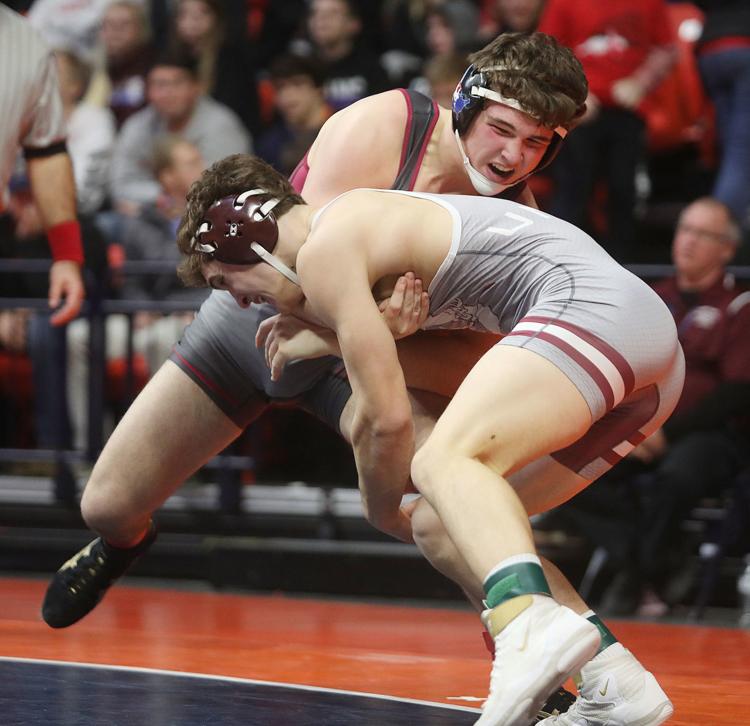 Downs_Micah 10 2.16.19.jpg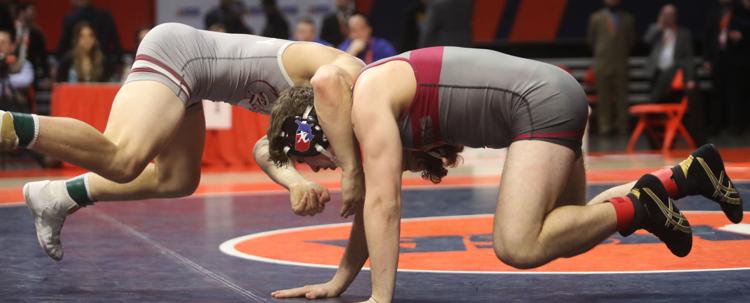 Downs_Micah 11 2.16.19.jpg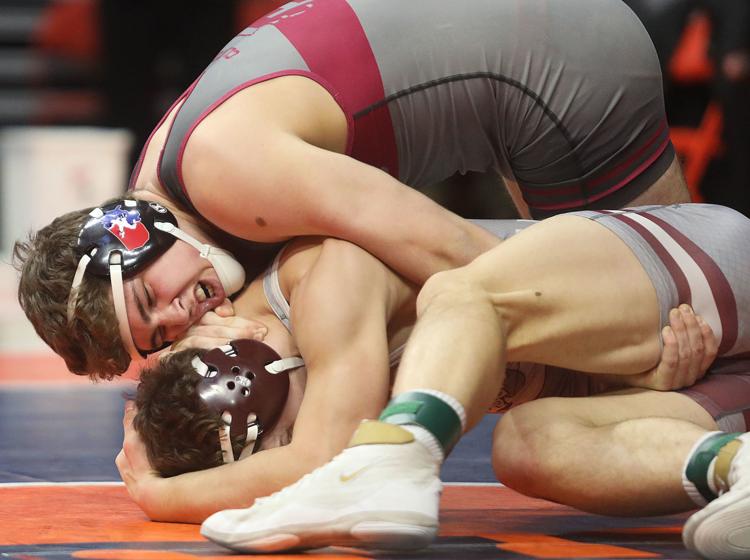 Downs_Micah 12 2.16.19.jpg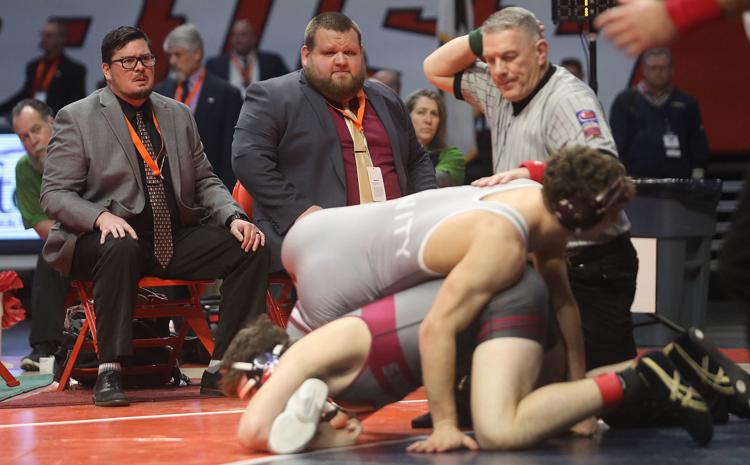 Downs_Micah 13 2.16.19.jpg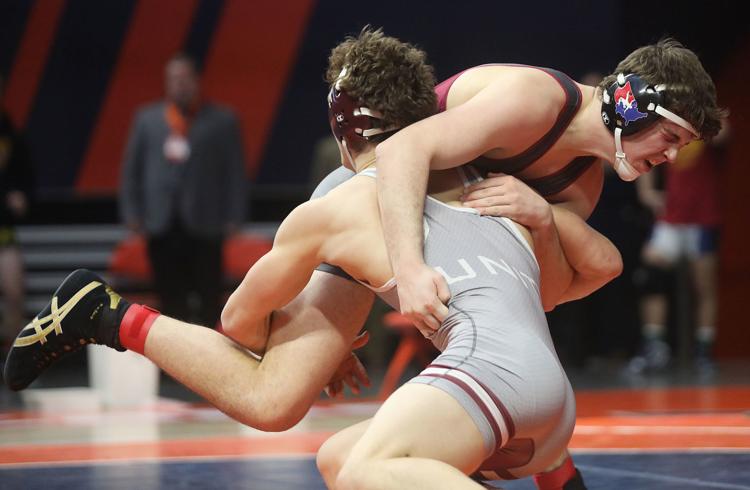 Downs_Micah 14 2.16.19.jpg
Downs_Micah 15 2.16.19.jpg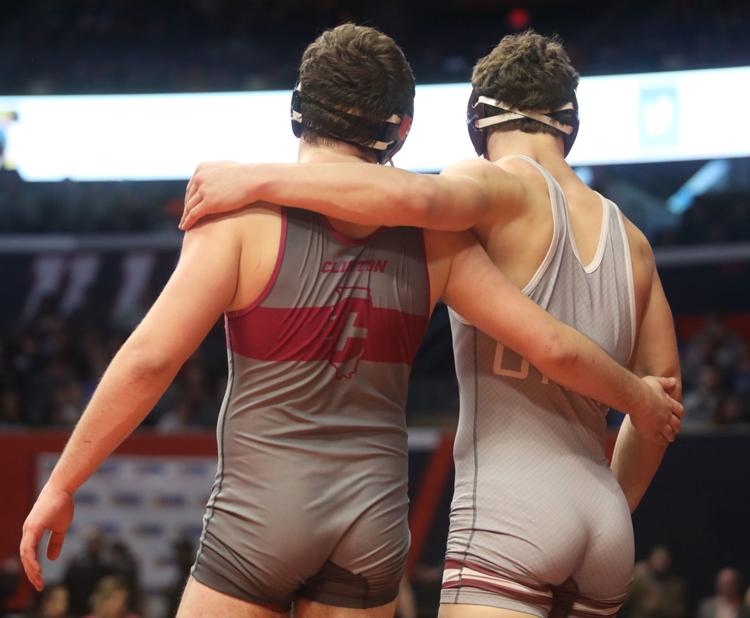 Downs_Micah 16 2.16.19.jpg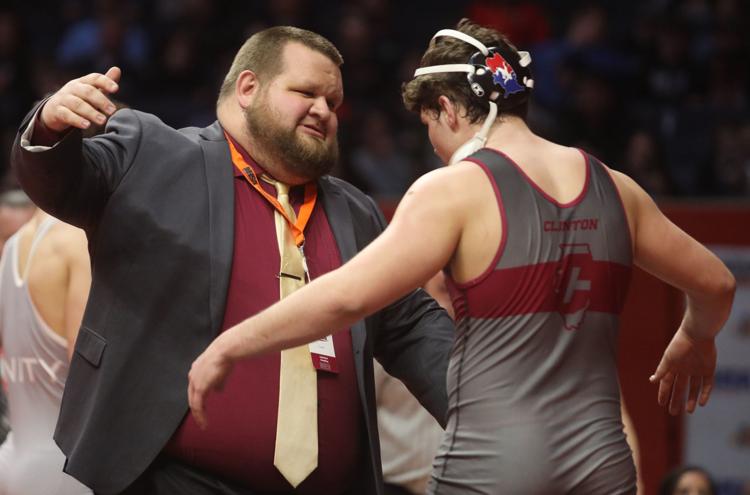 Cooper_Matt 2.16.19.jpg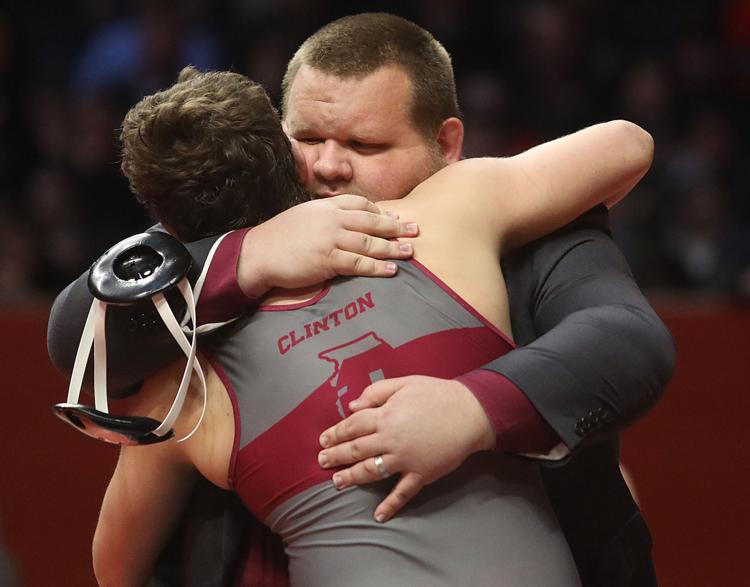 Downs_Micah 17 2.16.19.jpg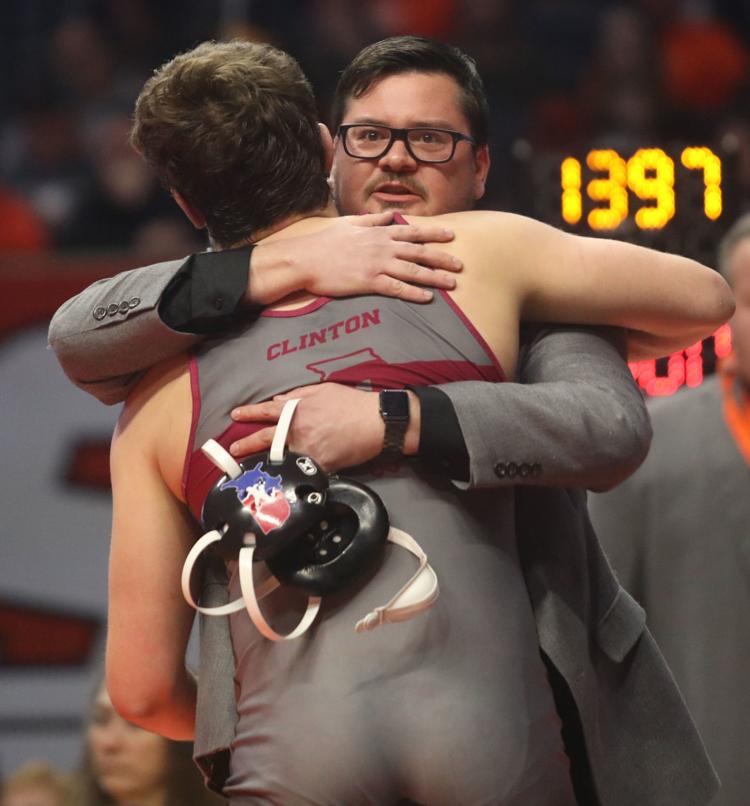 Downs_Micah 18 2.16.19.jpg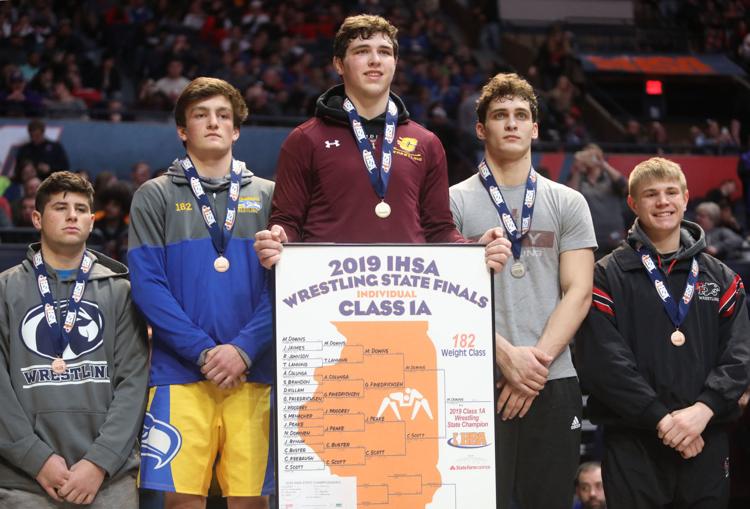 Contact Matthew Flaten at (217) 421-6968. Follow him on Twitter: @MattFlaten