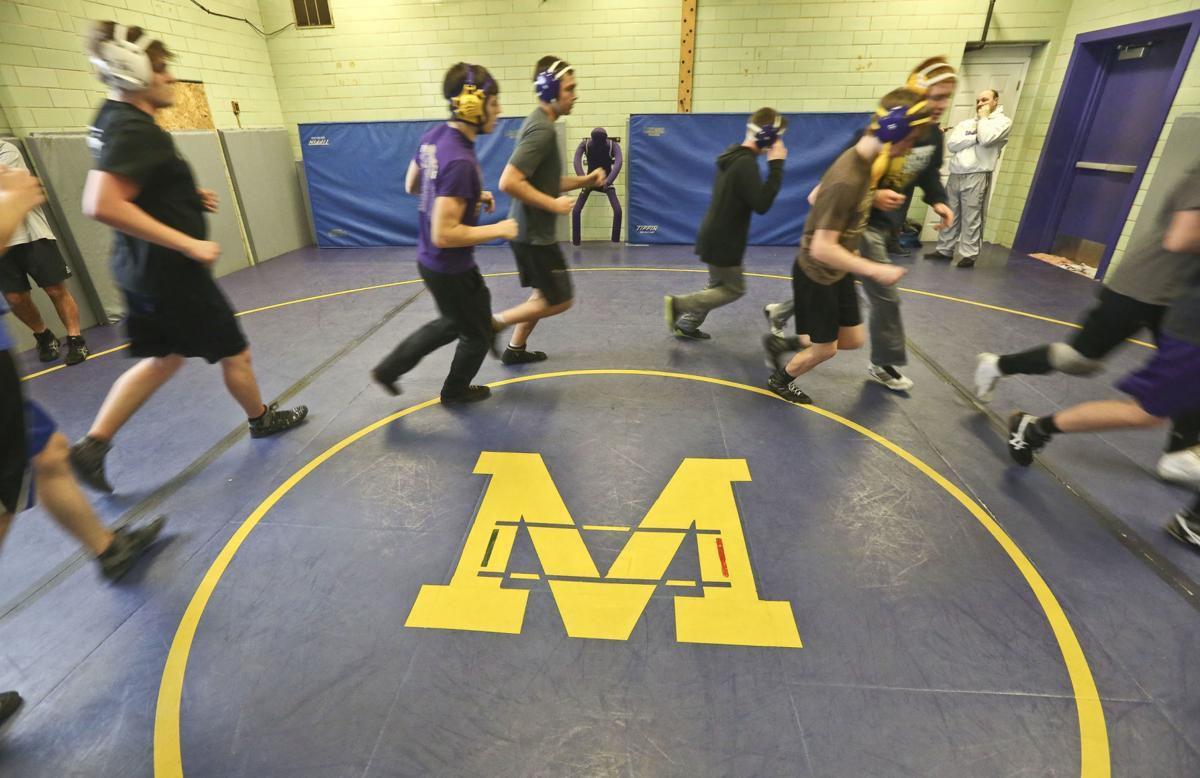 MONTICELLO — The Monticello wrestling team regularly sends wrestlers to the Class 1A state tournament. Last year, four wrestlers made the trip to Champaign but this year under new IHSA postseason guidelines getting out of regionals will be a little bit harder for the Sages and all schools competing in Class 1A. 
In April, the IHSA Wrestling Advisory Committee Meeting approved modifications to the postseason alignment between the three classes that significantly increased the size of the 1A classification.  
Previously, participating schools were divided evenly between Class 1A, 2A and 3A. For the 2019-20 season, the distribution was changed to 40 percent of schools in Class 1A and 30 percent in Class 2A and 3A, respectively. This matched the class distribution also found in boys and girls cross country, boys golf and boys and girls track and field.
Class 1A enrollment for the 2020 wrestling season is up to 788 students. Class 2A extends from 788.01 to 1,726 students and Class 3A is 1,726.01 students and above. 
In 2019, 149 schools participated in Class 1A and in 2020 that will increase to 180. Dividing that number out through the 16 regional locations increases the number of participating teams to 11 or 12 teams per location, up from seven or eight in previous years. 
"Having 11 teams rather than the typical eight teams will make it a little harder to advance," Monticello wrestling coach Andy Moore said. "There are some big differentiations between the sizes of the schools and having 40 percent of all the IHSA schools increases the participation greatly and will probably make the regionals a two-day tournament so we can have the true wrestlebacks to third place."
IHSA rules limit the number of matches a wrestler can participate in a single day to five matches and with the increased number of participating wrestlers means deciding matches in wrestlebacks could push that five-match limit. 
"If you have more than nine wrestlers there is a good chance that with the wrestlebacks there could be individuals that would get six matches," Moore said. "I know (the IHSA) has the best interest in mind but sometimes it is trial and error."
Regionals that feature 10 or more teams will have a Friday session that will begin at 5 p.m. and a Saturday session that will start at 10 a.m. 
Monticello captured the regional title last year and advanced to the quarterfinals in the team state tournament, and the Sages are primed again to contend with a 17-5 dual meet record this season. 
You have free articles remaining.
"Ethan and Matt are doing really well. They are on top of the leaderboard as far as the season stats go and they are the top dogs that we count on in each meet," Moore said. "They were both named captains (along with Collin Jones and Austin McConaha) by their teammates."
Jones, who wrestles at 152 pounds, is stepping into the spotlight this season. 
"Collin has been in one of those supporting roles the past couple of years. This year, he is one of the most stable point-getters for us and he started off the season 10-0 against some decent competition. He was taking care of business and we have come to rely on him," Moore said. 
McConaha, who has wrestled at 132 and 138 pounds, was new to the program last season after transferring from St. Joseph-Ogden and has now made the jump to team captain. 
"Last year, Austin was working on fitting in and finding his place and now he is developing into a good leader on top of having good wrestling skills," Moore said. 
Adam Ripper, who can alternate weight classes at 182 and 195 pounds with Kerr, is another senior that could find some heat in the postseason and, for Moore, the key is to keep up their offensive performances on the mat. 
"Along with Ethan and Matt, Adam has a really good shot. Collin has a chance and I know he has the skill based on years past," Moore said. "They are going out there and wrestling aggressively. That is something we stress in going out and be more aggressive and not wait to see what is going to happen. Create your own offense and they are doing a much better job of that this year."
---
PHOTOS: Area wrestlers compete on podium day at the state wrestling tournament
Guise_Caleb 2.16.19.jpg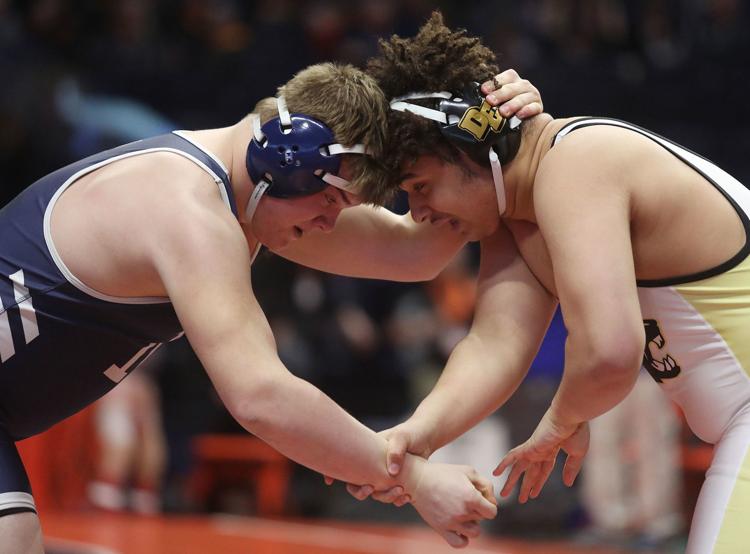 Loehr_Kooper 2.16.19.jpg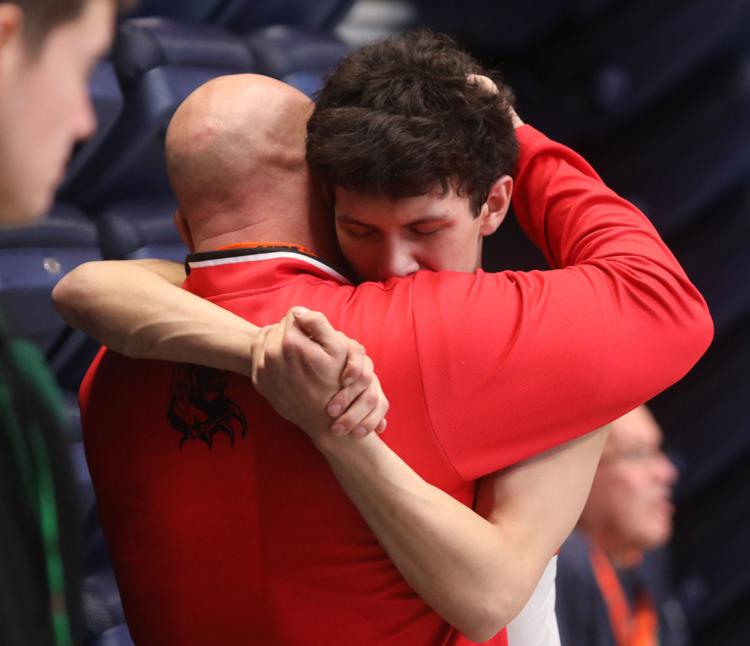 Zike_Rayce 2.16.19.jpg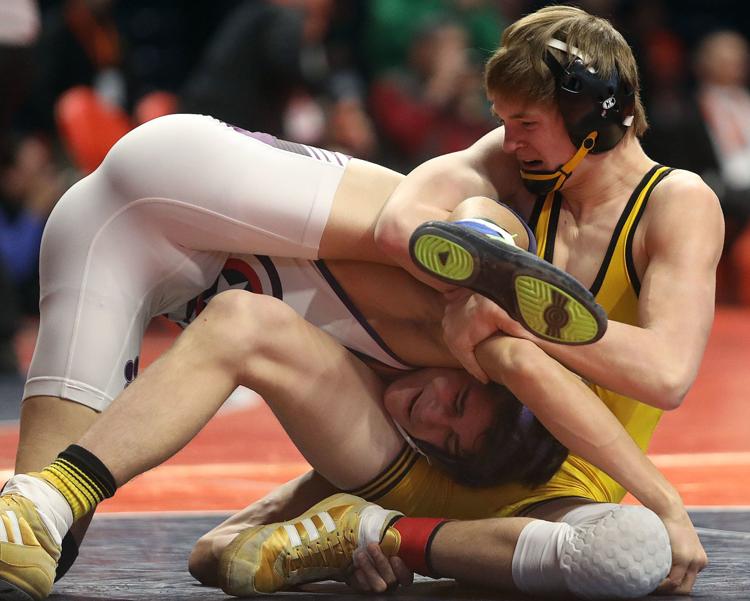 Carpenter_Michael 2.16.19.jpg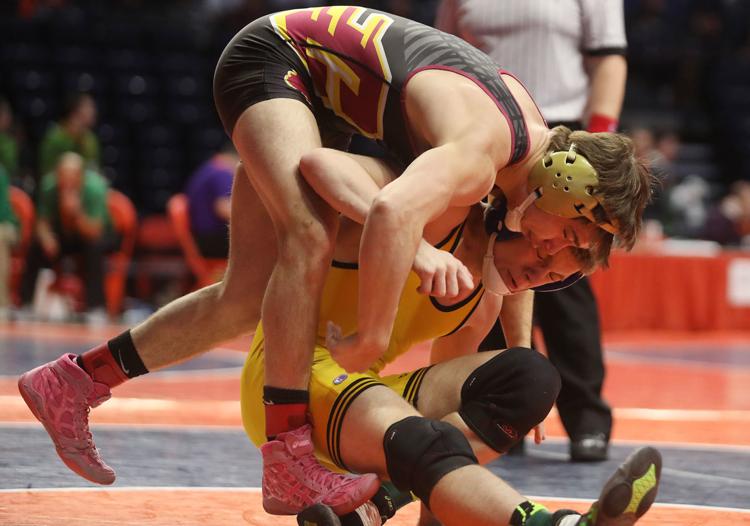 Enlow_Anthony 2.16.19.jpg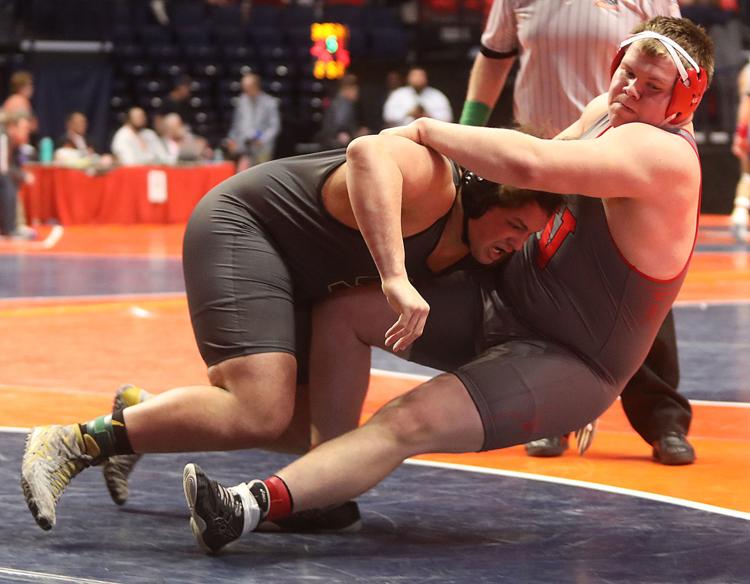 Haney_Cobey 2 2.16.19.jpg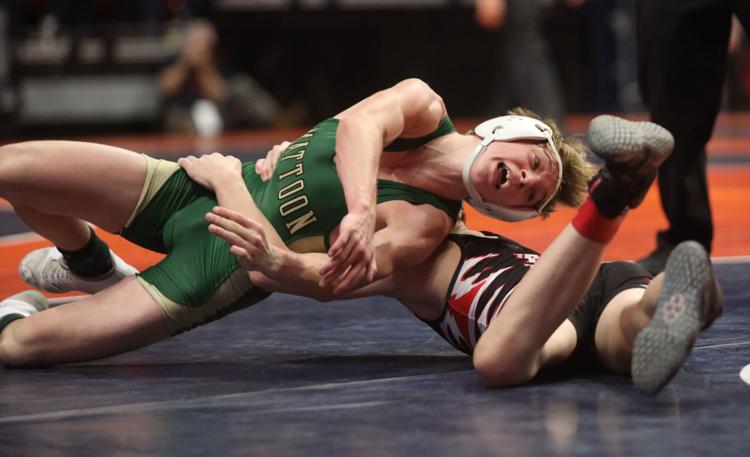 Haney_Cobey 2.16.19.jpg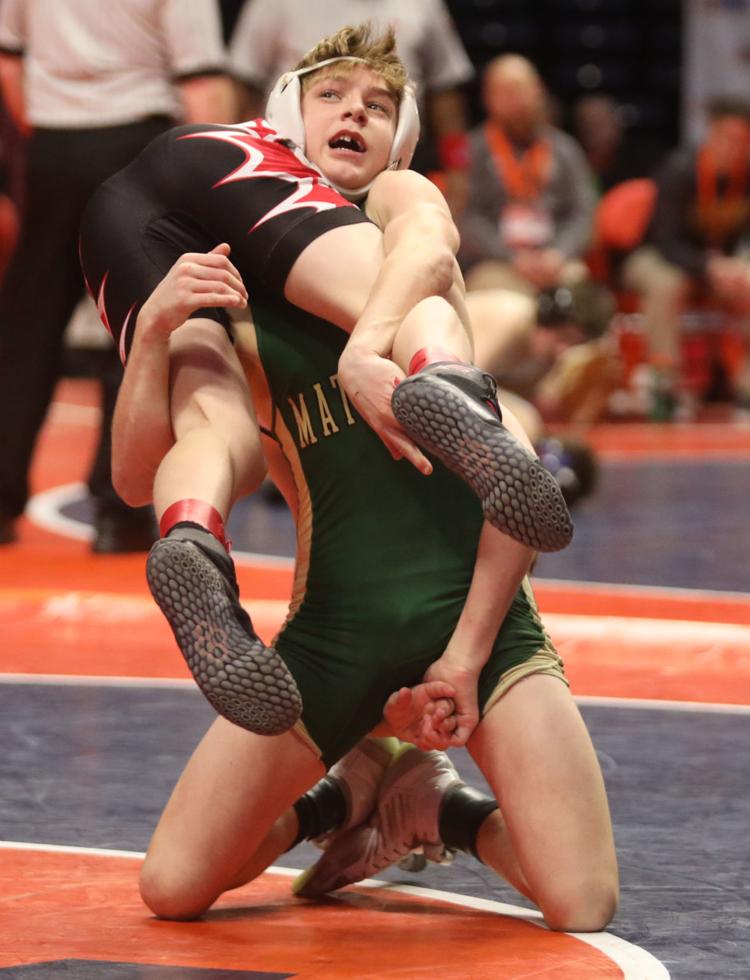 Stanley_Michael 2.16.19.jpg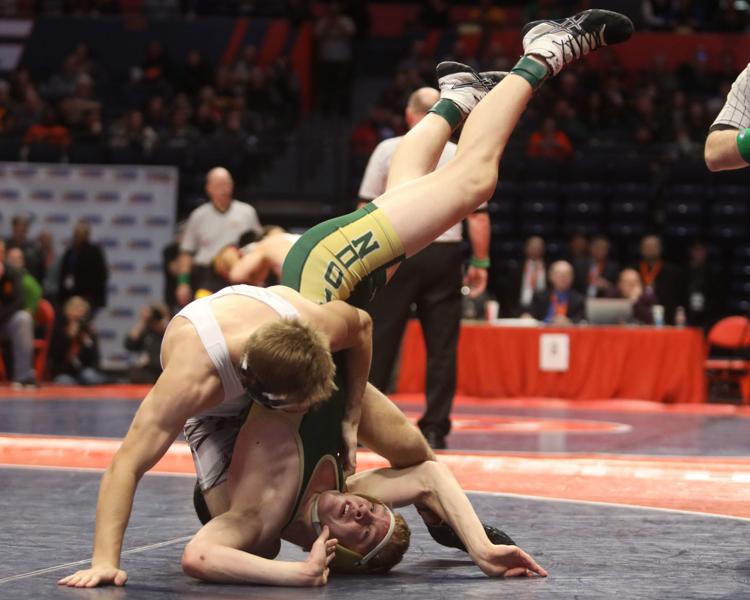 State Wrestling Saturday 1 2.16.19.jpg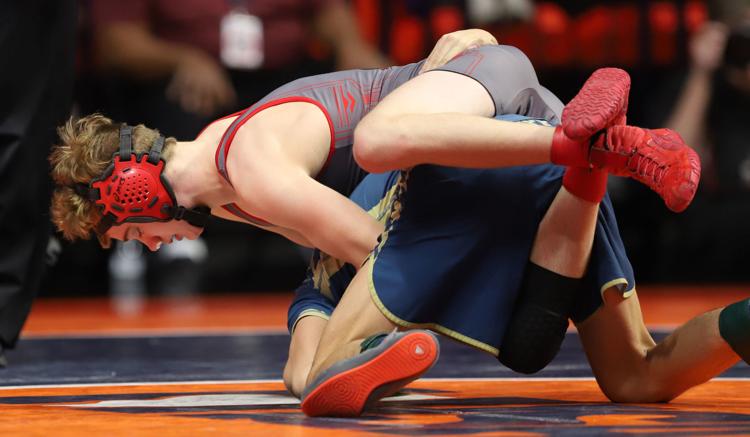 State Wrestling Saturday 2 2.16.19.jpg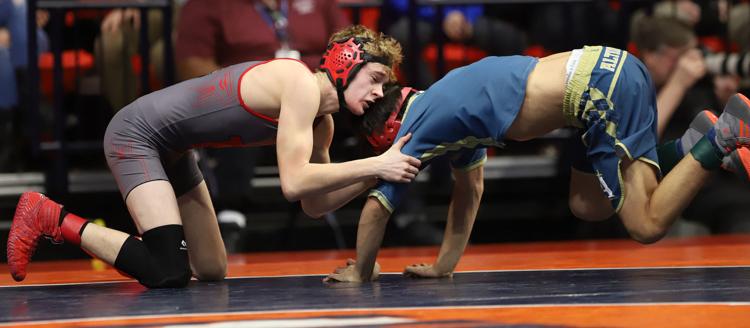 State Wrestling Saturday 3 2.16.19.jpg
State Wrestling Saturday 4 2.16.19.jpg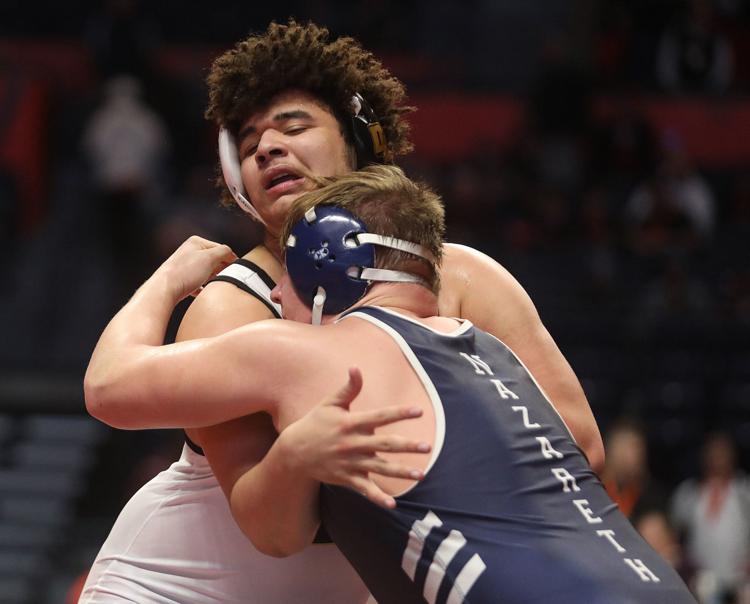 State Wrestling Saturday 5 2.16.19.jpg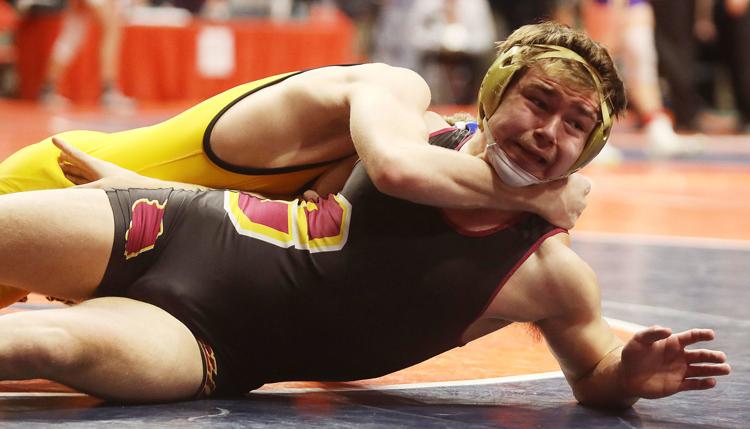 State Wrestling Saturday 6 2.16.19.jpg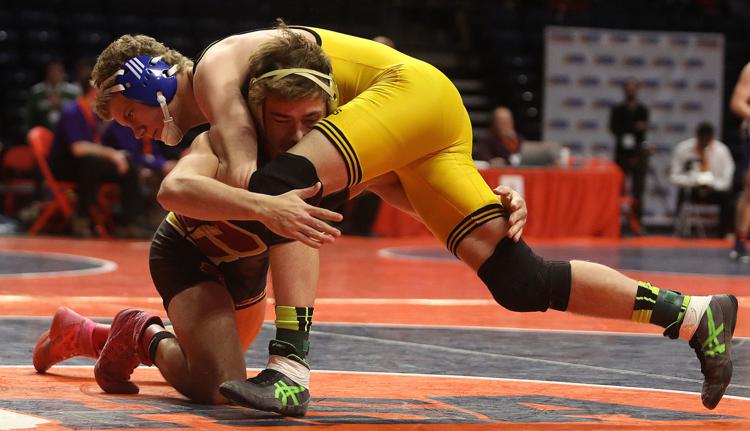 State Wrestling Saturday 7 2.16.19.jpg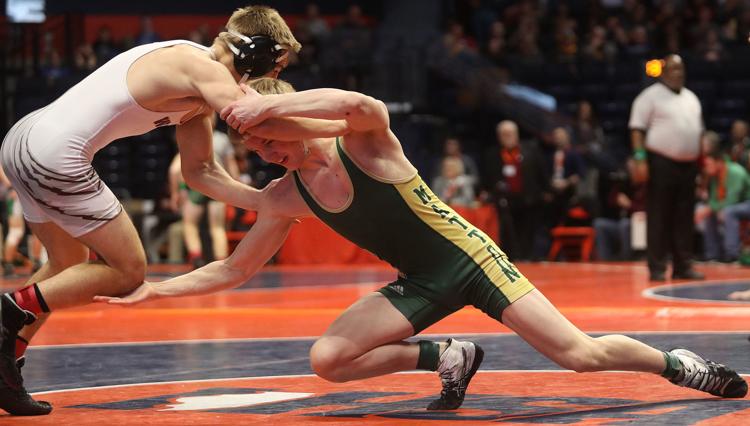 State Wrestling Saturday 8 2.16.19.jpg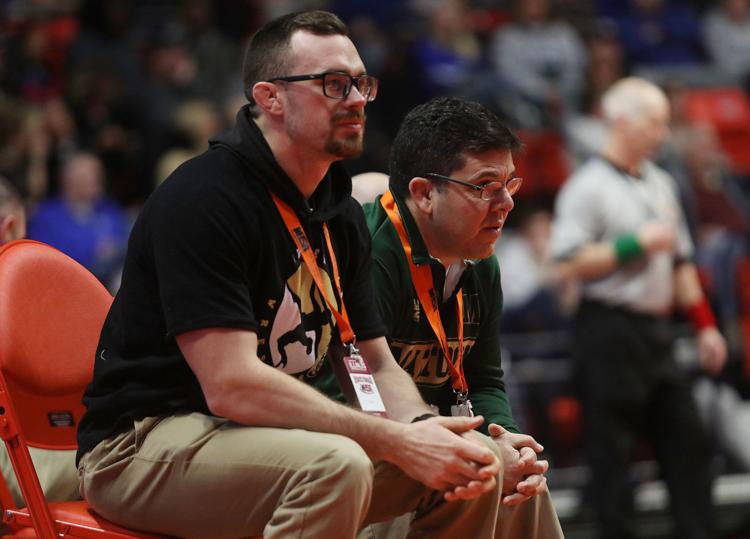 State Wrestling Saturday 9 2.16.19.jpg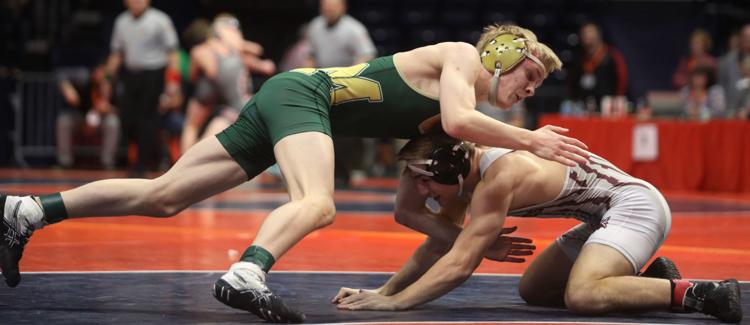 State Wrestling Saturday 10 2.16.19.jpg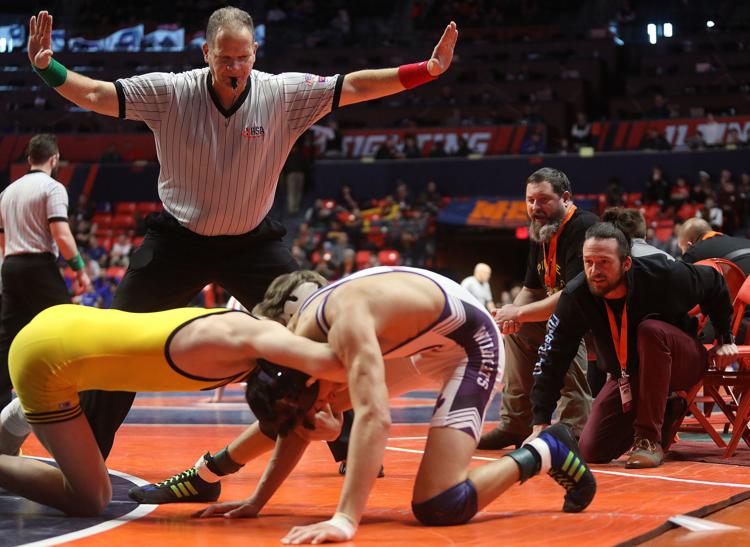 State Wrestling Saturday 11 2.16.19.jpg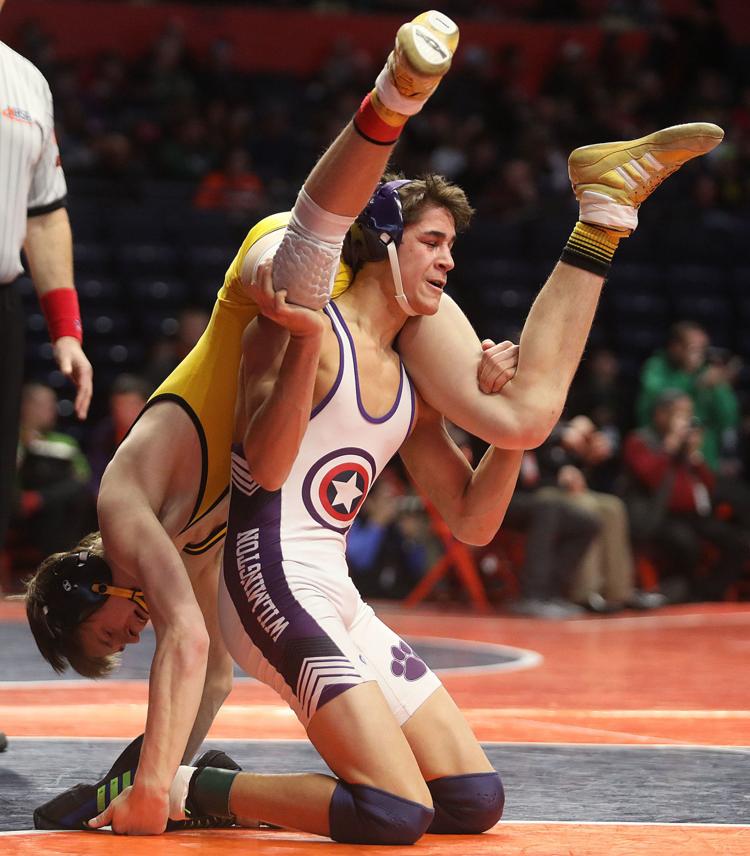 State Wrestling Saturday 12 2.16.19.jpg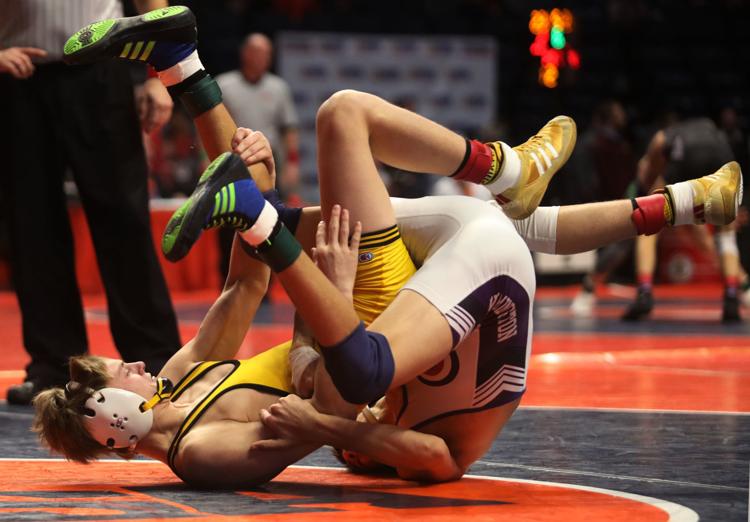 State Wrestling Saturday 13 2.16.19.jpg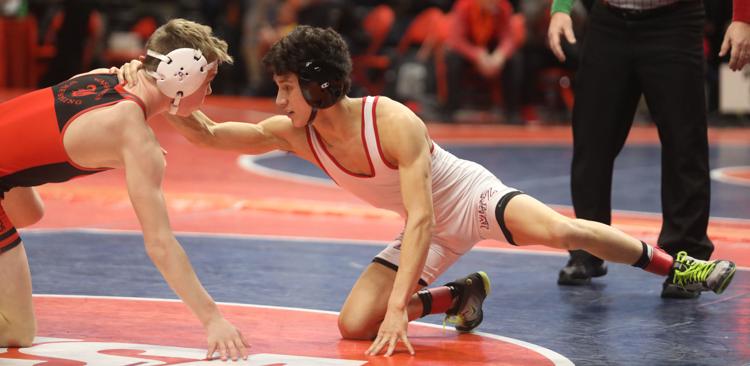 State Wrestling Saturday 14 2.16.19.jpg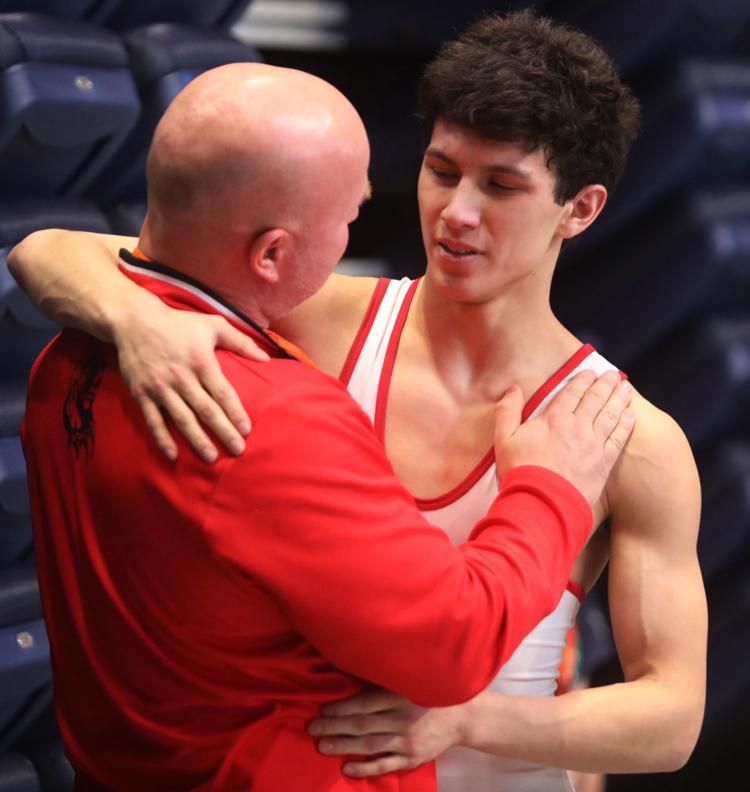 State Wrestling Saturday 15 2.16.19.jpg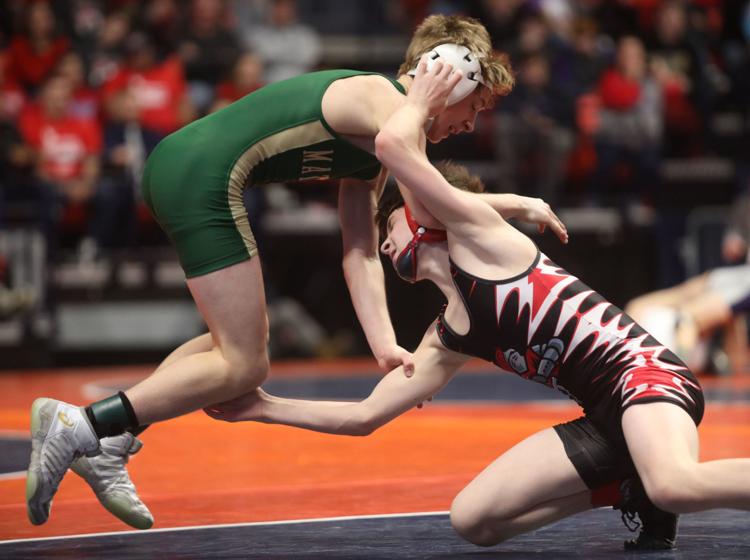 State Wrestling Saturday 16 2.16.19.jpg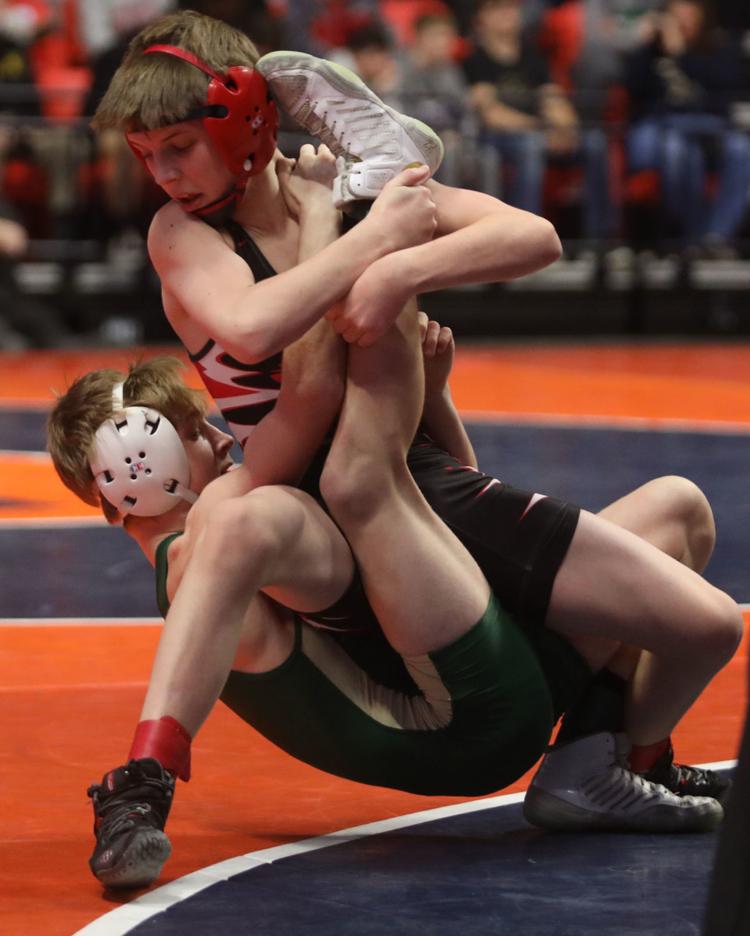 State Wrestling Saturday 17 2.16.19.jpg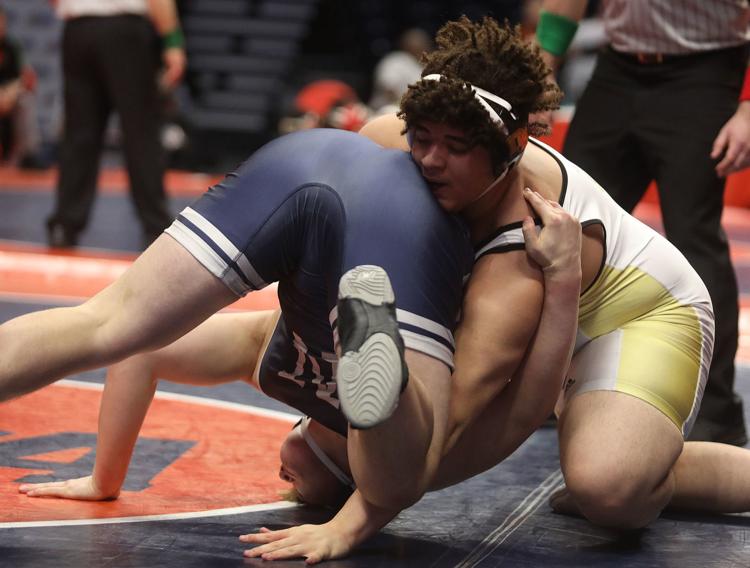 State Wrestling Saturday 18 2.16.19.jpg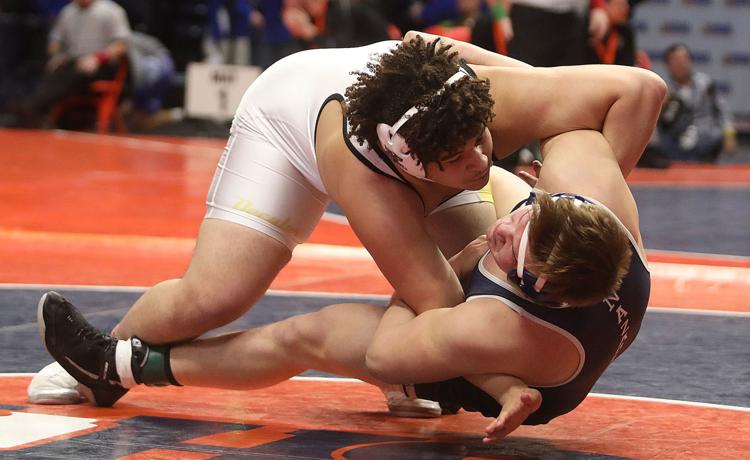 Contact Matthew Flaten at (217) 421-6968. Follow him on Twitter: @MattFlaten