DECATUR — There are times that Kamaria Emery feels just like one of the boys and at other times she is the "kid sister" of MacArthur's wrestling team. 
Emery, a junior, is the only girl on the Generals wrestling squad. It's a position that puts pressure on her to show that she's well trained and up to the challenge. 
"No matter if you are a girl or not, wrestling is the toughest sport. I'm used to it now and wrestling boys is always going to be tough and you have to step up to the plate and know what to do," Emery said. "When you get on the mat, it is showtime and you have to prove to the boys you know what you are doing."
Along with the decision that the boys state basketball tournament was returning to Champaign, the Illinois High School Association Board of Directors unanimously approved the creation of a girls state wrestling tournament beginning in the 2021-22 season. Since 2017, girls state tournaments have been run by the Illinois Wrestling Coaches and Officials Association. Last year's tournament saw nearly 200 girls participate in five sectionals and a state tournament. 
"(Adding an IHSA girls tournament) is very important. Allowing girls to compete head-to-head with other girls brings a lot of girls hope. Their shot of getting out of a sectional against the boys is pretty darn slim," MacArthur wrestling coach Alvin Jackson said. "There are also a lot of parents and girls who don't necessarily want to wrestle boys. They will still have to compete against boys during the season but knowing that they will have a tournament where they can compete against just girls helps."
"Kamaria's strength is her diligence and her work ethic. She keeps coming and goes into my wrestling room and the boys beat up on her," Jackson said. "She wrestles the biggest boys in the room. She was at 220 last year and we are going to get down to 195 next season. She comes in and goes against Ethan and Carson and occasionally surprises them.
"She has a willingness to put herself in the fire and she knows she has to go hard. She doesn't expect to be babied. She doesn't expect to be tried like a girl, so to speak."
Emery found wrestling in the sixth grade when Jackson demonstrated the spots at Hope Academy and she took part in his wrestling boot camps in middle school. 
"At first, I wasn't really thinking about getting into it but as I got the sport I wanted to try it out and see if I was good or not. I was hoping I was going to be good and gave it a try. Ever since then I have really liked the sport and it is very fun," Emery said. "I think is is important to have a girls tournament. There are many girls that love this sport and they want to be able to compete too."
Emery fields a million questions when people discover she is a wrestler.  
"I get reactions all the time and people think of me like I am the strongest girls at the school but it is not really like that. They just ask me a ton of questions. They say, 'Is that hard?' and 'How did you get on the wrestling team? I try to give them the truest answer I can give them," she said.  
Emery said she loves the team aspect of wrestling and has earned the respect of the team. 
"I like it when the team comes together (for duals) and we have to figure out how we are going to do this. Even though I'm the only girl on the team, I can still communicate with the boys and I've gotten to know what they are capable of," she said. "In some situations, I am treated like one of the guys and in some situations I feel like I'm maybe the little sister of the group but I'm stronger than half of the dudes on the team so I would say so I get treated very well."
Generals wrestling practices will get started in July with no immediate plans for wrestler-on-wrestler matches until regulations are determined by the IHSA and Illinois Department of Public Health.
"We will start with conditioning and have a boot camp where I will do three days of intense training and then we back off. I'm inspired by the girls program because I think it will get more girls to come out and be inspired by the new process," Jackson said. "It will be interesting to see how it plays out with the COVID-19 but we were set up for a tremendous recruiting class and getting kids interested. Overall, we had a really good season and had a sectional champion and multiple wrestlers at state. I'm excited and I hope things work out so that we will be able to compete."
---
Here's the Herald & Review All-Area Wrestling Team
106 pounds -- Calvin Miller, Fr., Shelbyville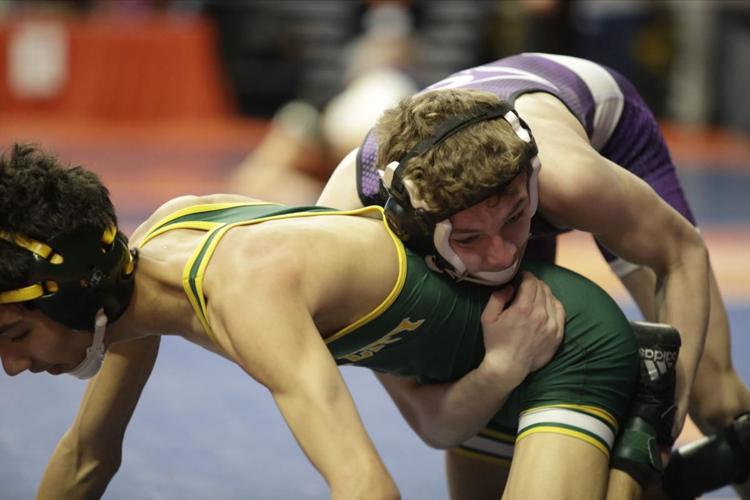 113 pounds -- Shaundell Watson, Fr., MacArthur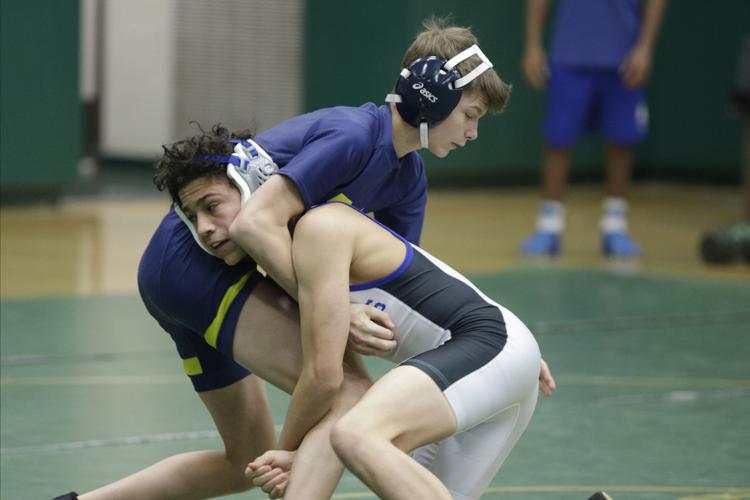 120 pounds -- Cameron Lee, Jr., MacArthur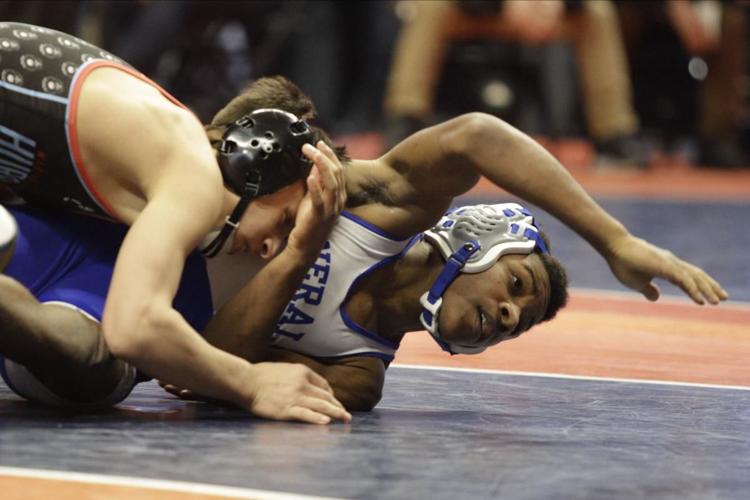 126 pounds -- Tristin Garrett, Sr., Mount Zion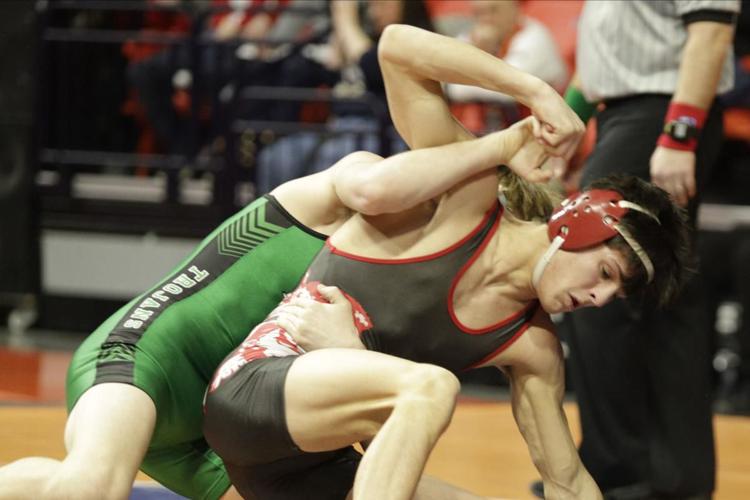 132 pounds -- Austin McConaha, Sr., Monticello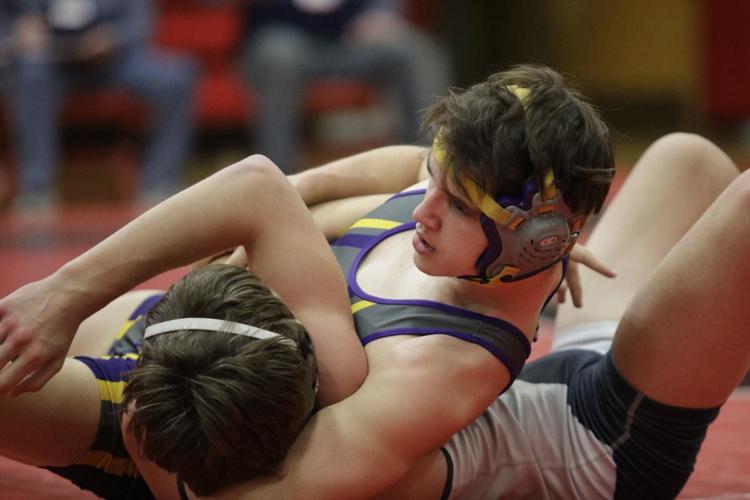 138 pounds -- Ethan O'Linc, Sr. Monticello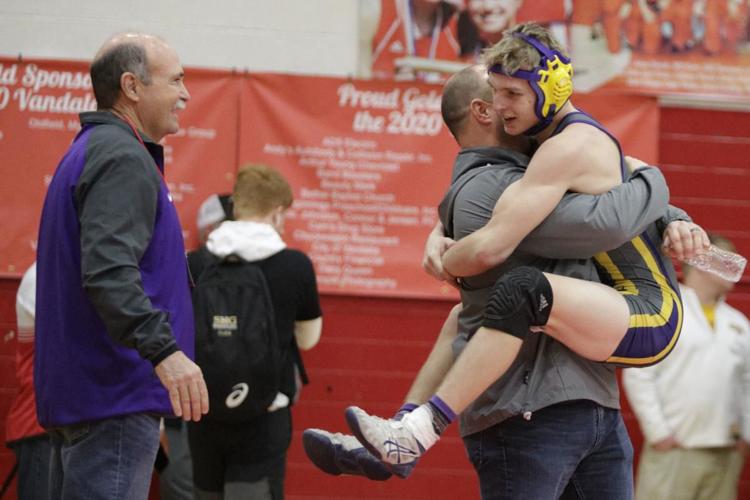 145 pounds -- Billy Tucker, Sr., MacArthur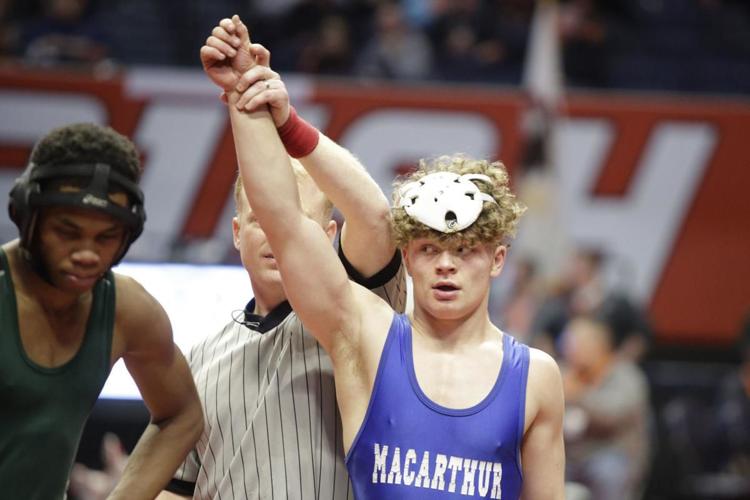 152 pounds -- Lukas Eagle, Sr., Mount Zion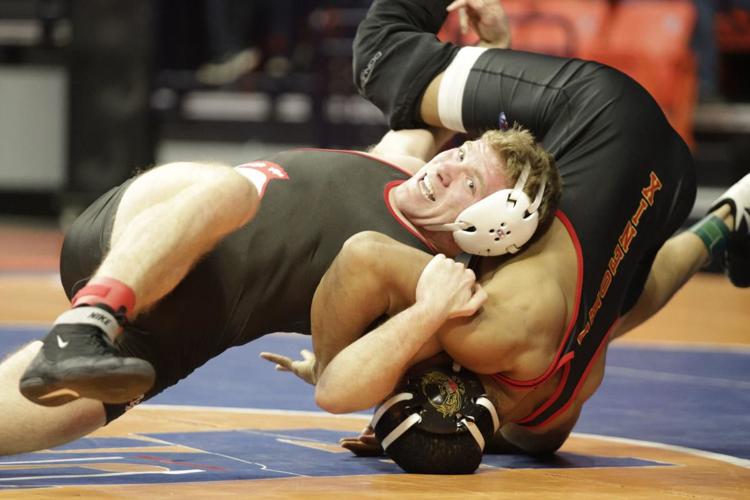 160 pounds -- Makail Stanley, Sr., Argenta-Oreana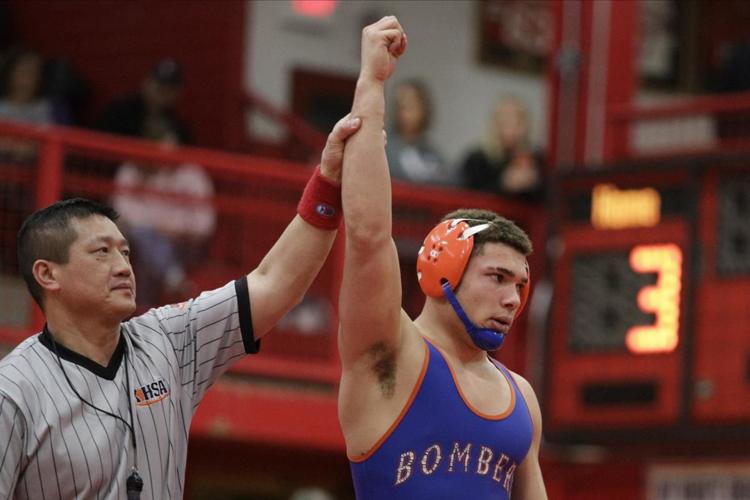 170 pounds -- Caden Owens, Sr., Mount Zion
182 pounds -- Matt Kerr, Sr., Monticello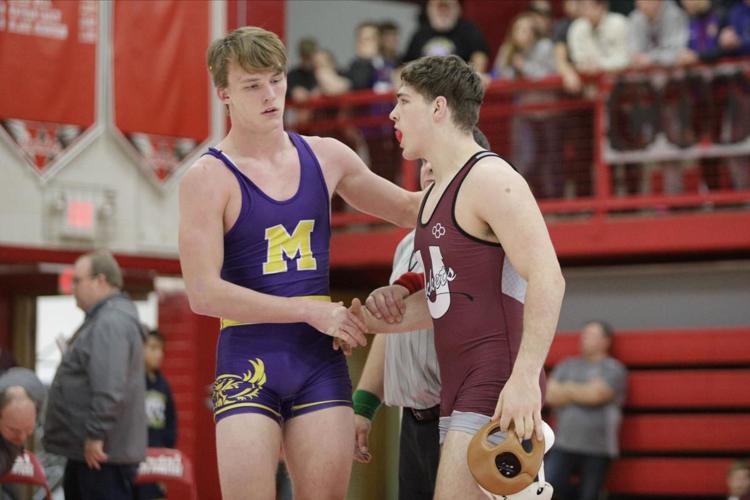 195 pounds -- Brayden Doyle, Sr., Charleston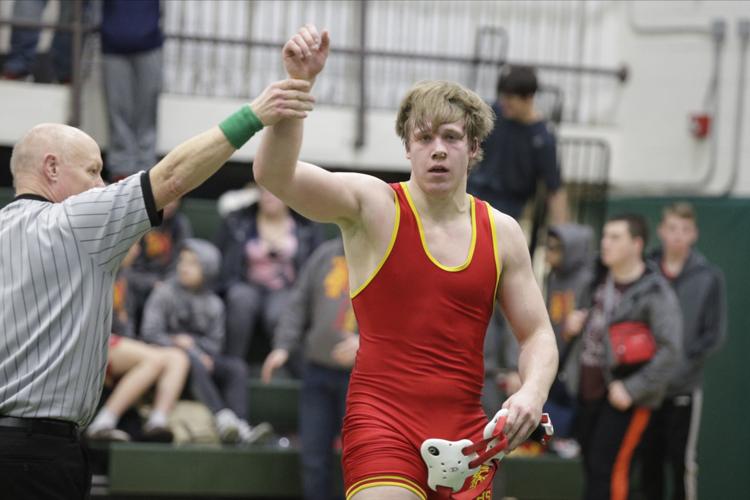 220 pounds -- Adam Maxwell, Sr., Warrensburg-Latham
285 pounds -- Ethan Badon, Fr., MacArthur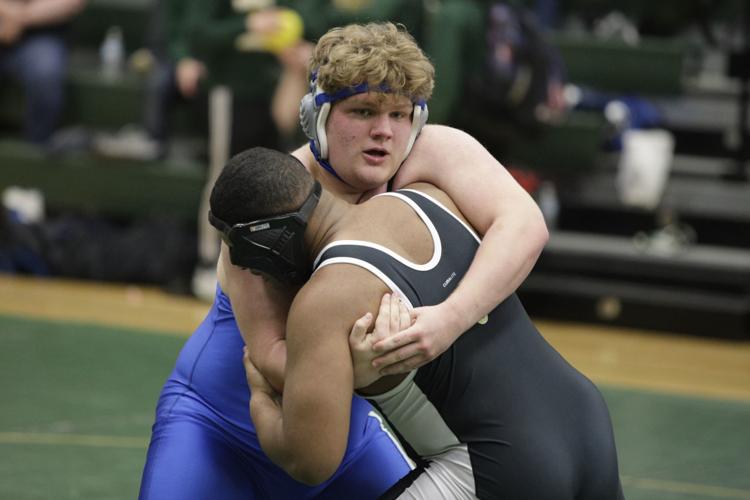 Contact Matthew Flaten at (217) 421-6968. Follow him on Twitter: @MattFlaten
Get in the game with our Prep Sports Newsletter
Sent weekly directly to your inbox!