MATTOON -- MacArthur wrestling coach Alvin Jackson could see things were lining up for Carson Williams. 
The 220-pound Generals wrestler had been dealing with a knee injury for most of the season and trying to cut weight from heavyweight to 220 pounds, but as Saturday's Class 2A Mattoon Regional was approaching, Jackson could see an opportunity for his junior wrestler. 
"I was looking at his field, and I told him that if you go in and wrestle with the energy that we have talked about, you can get to sectionals," Jackson said. "I had that same conversation with the group on Saturday, and Carson went in and had three pins, and he came in unseeded.
"That's the first time any of my kids that were unseeded won a tournament, and I haven't really seen that in a long time."
Williams pinned Charleston's Wyatt Kennedy at 2:46 to give him the regional title and a trip to the 2A sectional at Mascoutah next Saturday. 
Williams will be joined by teammate Billy Tucker, who was regional champion at 145 pounds.  
"Billy was awesome today. Nobody was close to him, and he was head and shoulders above the field," Jackson said. 
Generals freshmen Ethan Badon (285) and Shaundell Watson (113) and junior Cameron Lee (120) each finished third to also advance to sectionals. 
In a strong day for Decatur wrestling, the five MacArthur wrestlers will be joined by three Eisenhower wrestlers at sectionals. Isaiah Hayes finished second at 132 pounds and Sam Ball (182) and Antonio Webb (220) both finished in third place to advance for the Panthers. 
Mount Zion sends eight to sectionals
JACKSONVILLE -- Mount Zion seniors Lukas Eagle and Tristin Garrett captured regional championships Saturday at the Class 1A Jacksonville Regional. It was a repeat title for Eagle (152) and the first for Garrett (126) as the Braves advanced eight total wrestlers to the Vandalia sectional. 
"I am very happy about advancing eight today. I was proud of the kids, and they wrestled very hard," Mount Zion coach Dave Klemm said. "At this time of the year, it is all about winning and moving on, and I think we did a good job of that."
Joining the champions were Johny Bowling (138) and Caden Owens (170) who placed second, and Tanner Garrett (132), Logan Helm (113) and Lawrence Trimble (120) who placed third. Helm and Tanner Garrett are both freshmen, and Trimble is a sophomore. 
"We have three underclassmen going to sectional, and that is really good for the future of wrestling at Mount Zion," Klemm said. 
Vandalia wins 26th consecutive regional championship
You have free articles remaining.
WOOD RIVER -- Vandalia kept their streak of regional titles alive Saturday at the Class 1A Wood River Regional in winning the program's 26th consecutive championship. 
In the 14 weight classes, the Vandals advanced 13 wrestlers, including eight champions, to the sectional which will be held at Vandalia next Saturday. 
"(The streak) is something we talk about quite a bit and something we take pride in. It is always exciting and always a little bit different, and we had a really good semifinal round, so it took the drama out of it, which was nice, and then we could just focus on the finals," Vandalia coach Jason Clay said. "We had twelve wrestlers in the finals, so we are proud of that, and it's going to be fun to host the sectional next week."
Repeat regional champions for the Vandals included Jarek Wehrle (106 pounds), Gavin Mouser (195) and Anthony Enlow (285), but the team saw several wrestlers set up. 
"(Senior) Bradyn Kaiser (152) has been a solid guy all the way through, so it is nice for him to get a regional title," Clay said. "His brother, Ryan Kaiser, (138) has been coming on this year as a sophomore, and he got a regional title today too. Freshman Owen Miller (113) got one today too, so it's some veterans and some new guys."
Junior Tiler Worker (160) and senior Robby Durbin (170) rounded out the regional champions for the Vandals, who are 31-1 in dual matches this season. 
"We are very solid, and we don't really have a weak spot. We have done so well in dual meets this year because if someone gets beat the other kids are very capable of winning. I don't think we have any superstars, but they are a bunch of great kids," Clay said. 
Argenta's Stanley, Warrensburg's Maxwell among other 1A regional champs
Several local athletes captured regional titles Saturday in Class 1A competition.
Argenta-Oreana's Makail Stanley won the regional title at 160 pounds and Warrensburg-Latham's Adam Maxwell was regional champion at 220 pounds at the 1A Jacksonville Regional.
At the Class 1A Robinson Regional, Shelbyville's Calvin Miller was regional champion at 106 pounds. Rayce Zike and Michael Carpenter were regional champions for Toledo Cumberland at 138 and 152 pounds, respectively. Robinson's Jeff Hermann was champion at 145 pounds, and Monticello's Matt Kerr won at 182 pounds. 
Clinton advances five wrestlers to sectionals
ST. JOSEPH -- At the Class 1A St. Joseph-Ogden regional, Clinton had five wrestlers advance to sectionals. Isaih Reynolds, a freshman, and Kaedyn Sloat, a sophomore, finished second at 106 and 170 pounds, respectively. Four Maroons finished in third place -- Tylor Fair (120), Evan Deavers (126), Deegan Eveland (132) and Brett Reves (220) -- and advanced to the Stanford Olympia sectional. 
---
PHOTOS: IHSA Wrestling Class 2A Mattoon Regional 
GALERY-2A-wrestling-regional-001-020920.JPG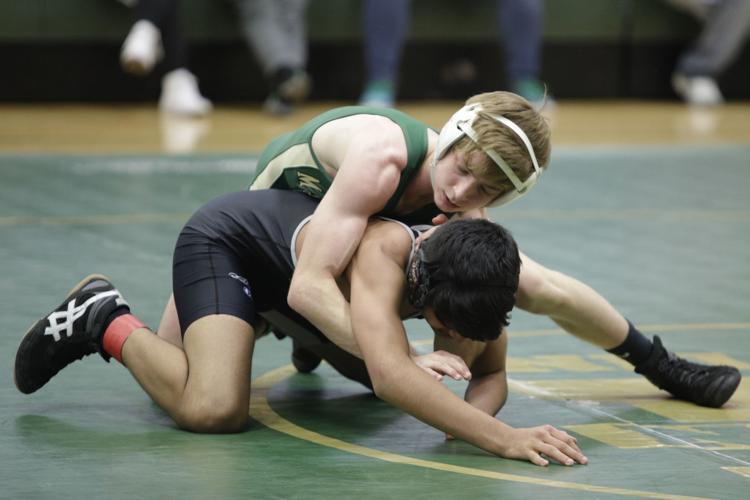 GALERY-2A-wrestling-regional-002-020920.JPG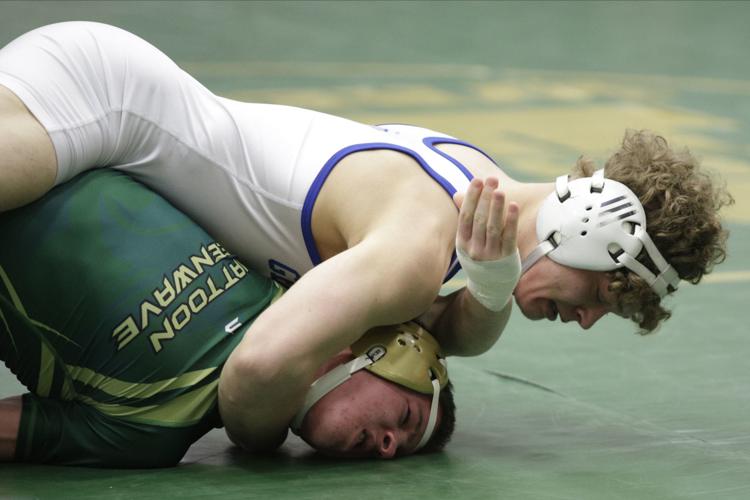 GALERY-2A-wrestling-regional-003-020920.JPG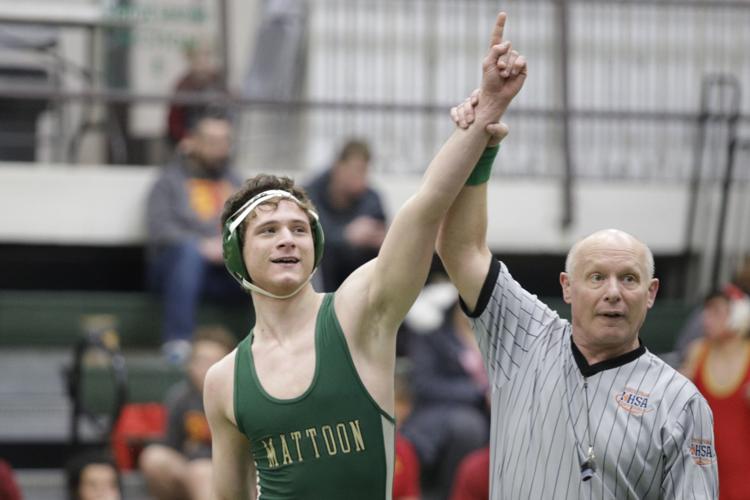 GALERY-2A-wrestling-regional-004-020920.JPG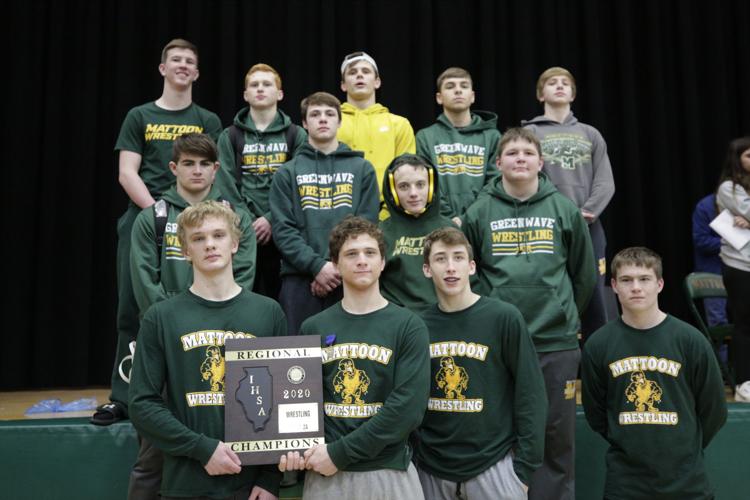 GALERY-2A-wrestling-regional-005-020920.JPG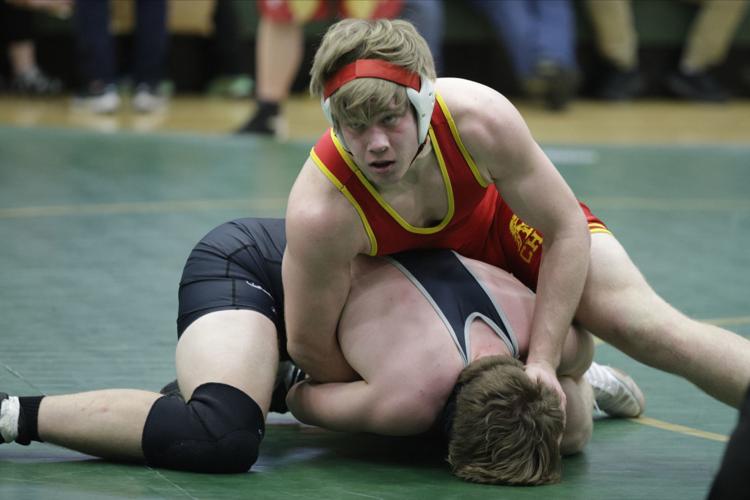 GALERY-2A-wrestling-regional-006-020920.JPG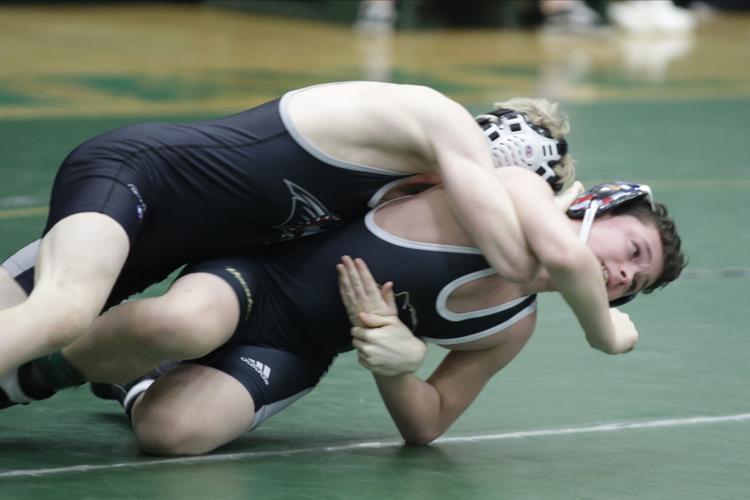 GALERY-2A-wrestling-regional-007-020920.JPG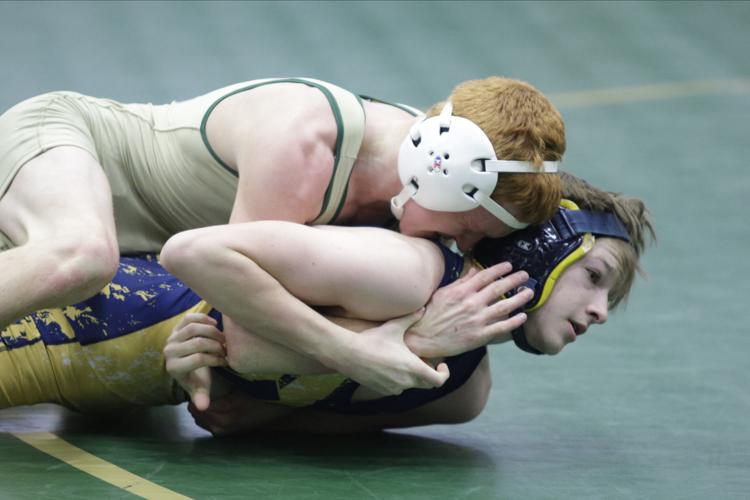 Shaundell Watson 1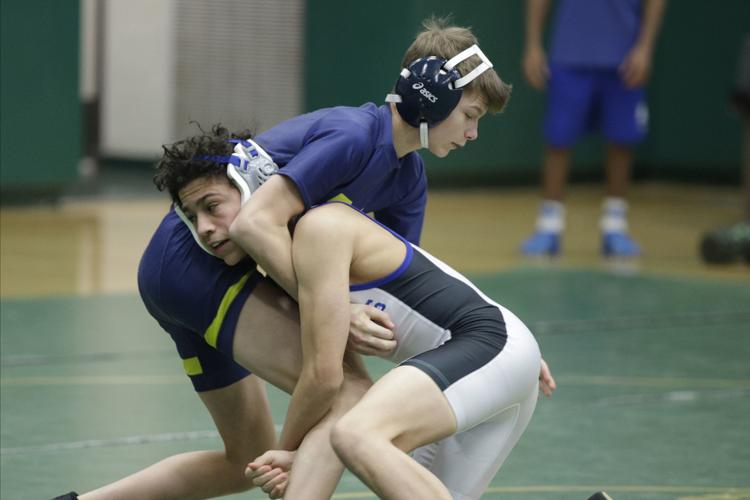 GALERY-2A-wrestling-regional-009-020920.JPG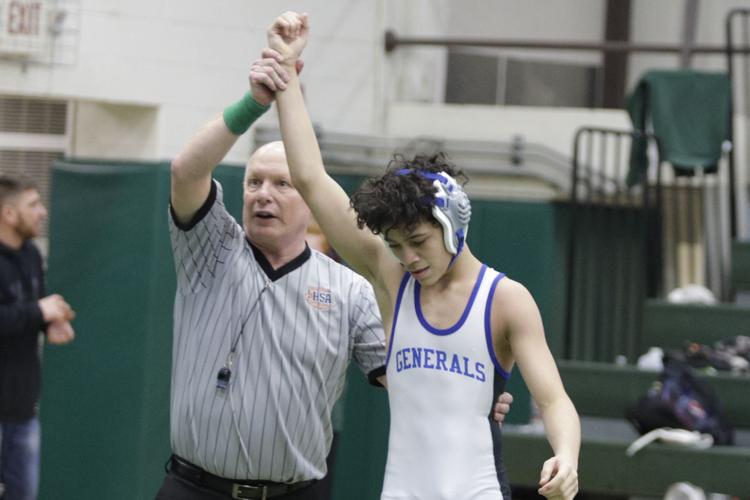 GALERY-2A-wrestling-regional-010-020920.JPG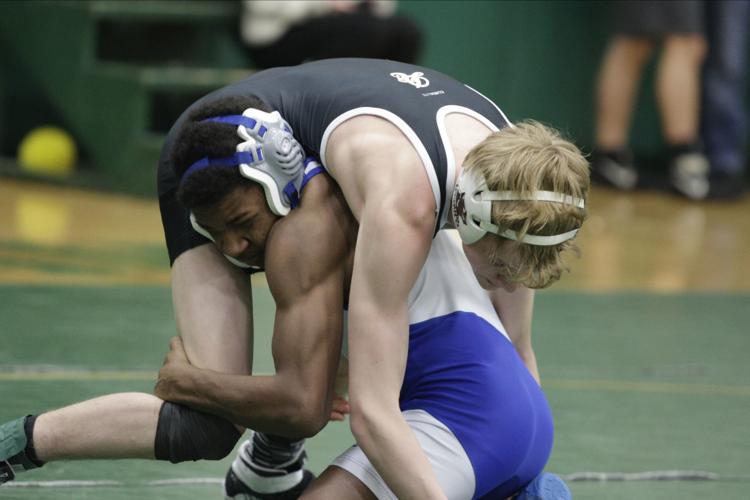 GALERY-2A-wrestling-regional-011-020920.JPG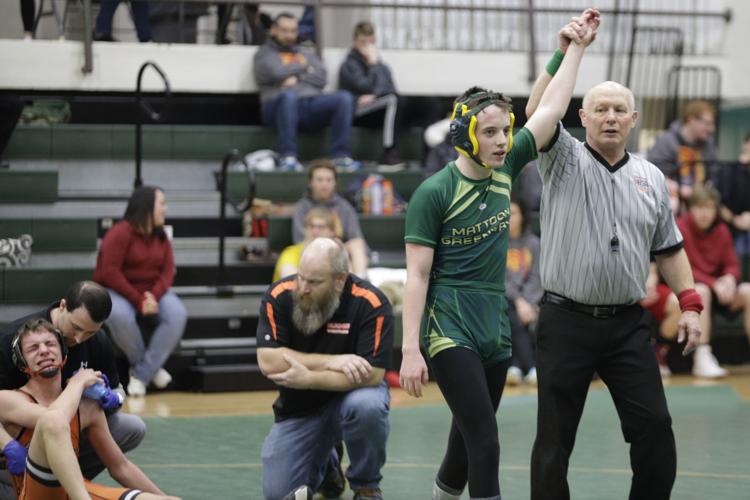 GALERY-2A-wrestling-regional-012-020920.JPG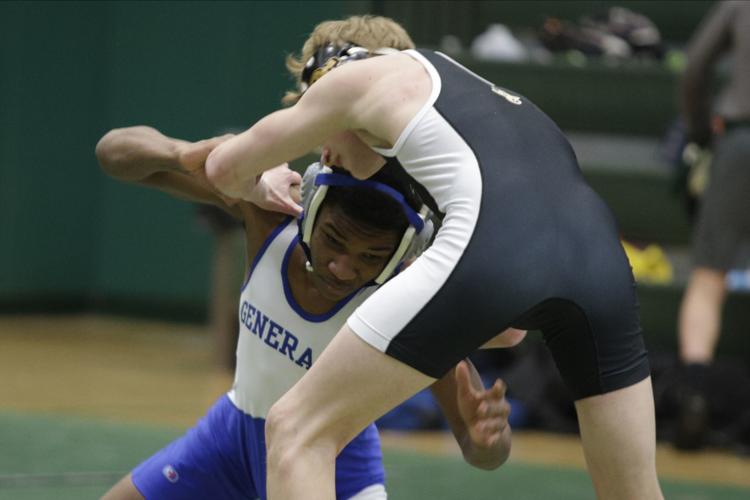 GALERY-2A-wrestling-regional-013-020920.JPG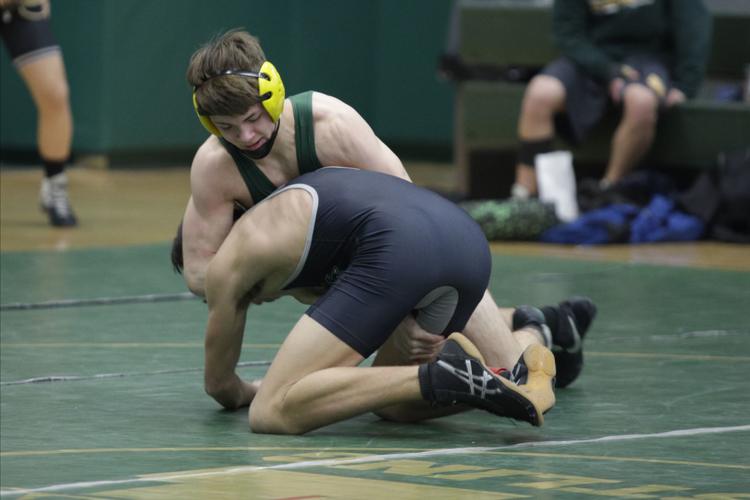 GALERY-2A-wrestling-regional-014-020920.JPG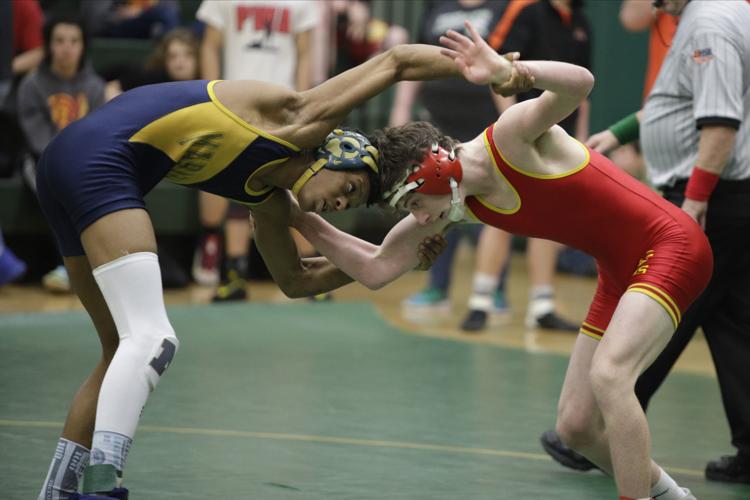 GALERY-2A-wrestling-regional-015-020920.JPG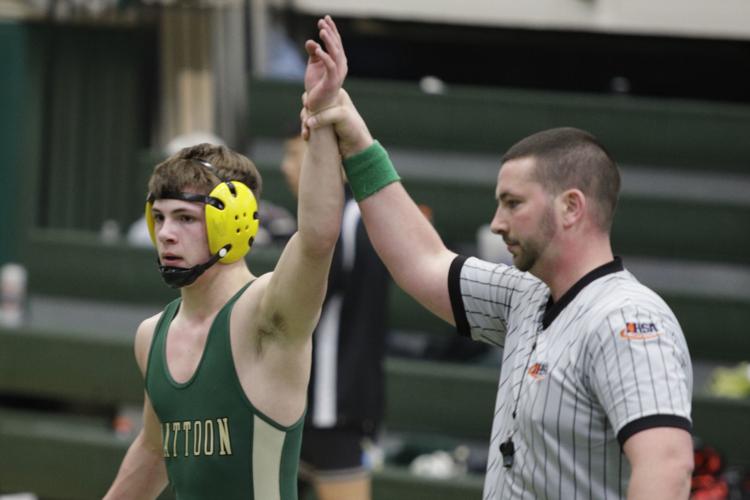 GALERY-2A-wrestling-regional-016-020920.JPG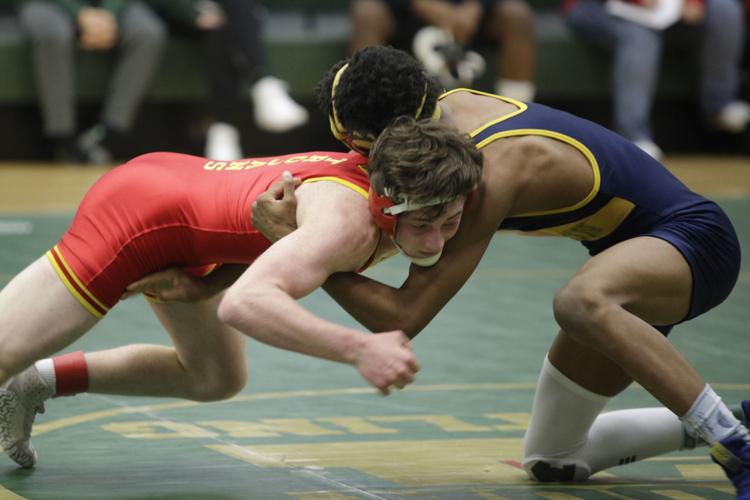 GALERY-2A-wrestling-regional-017-020920.JPG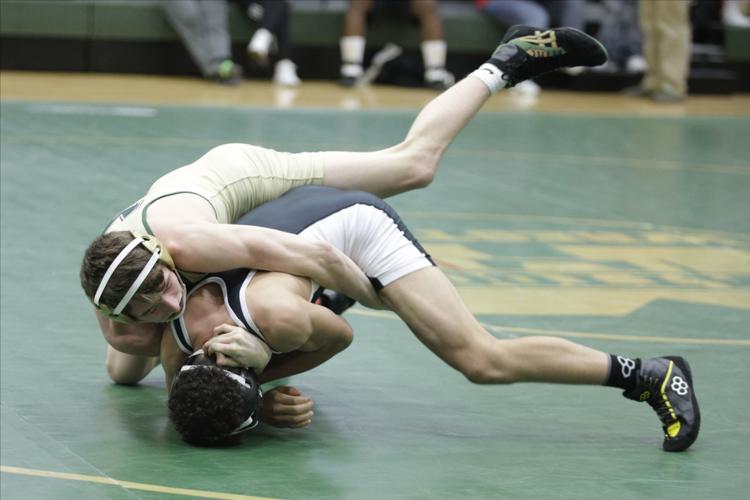 GALERY-2A-wrestling-regional-018-020920.JPG
GALERY-2A-wrestling-regional-019-020920.JPG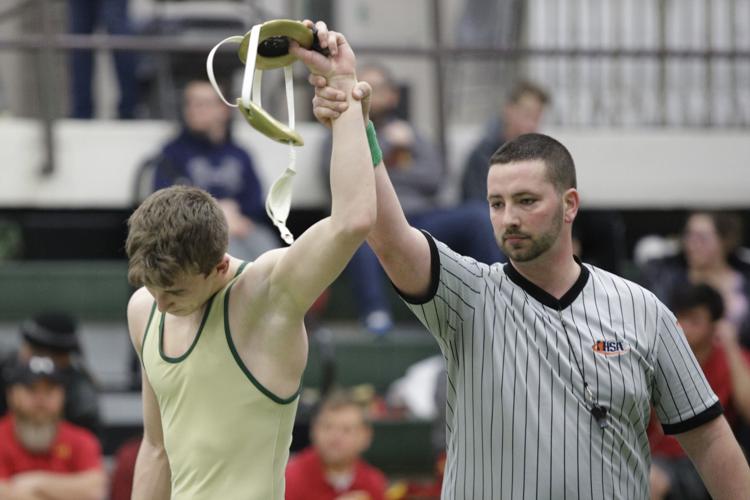 GALERY-2A-wrestling-regional-020-020920.JPG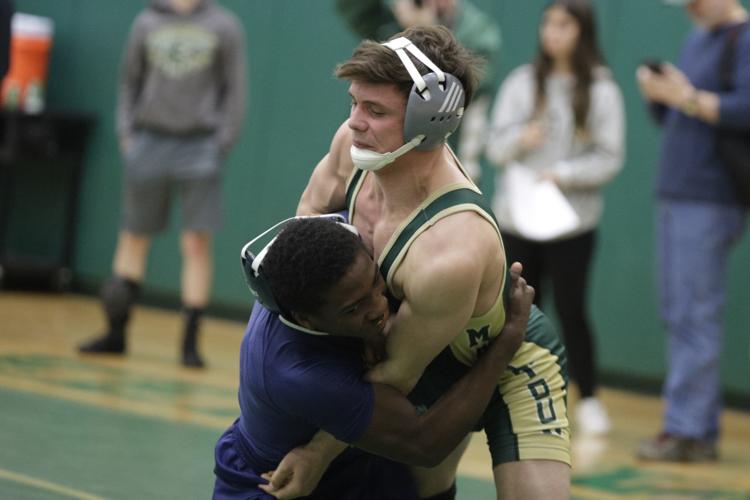 GALERY-2A-wrestling-regional-021-020920.JPG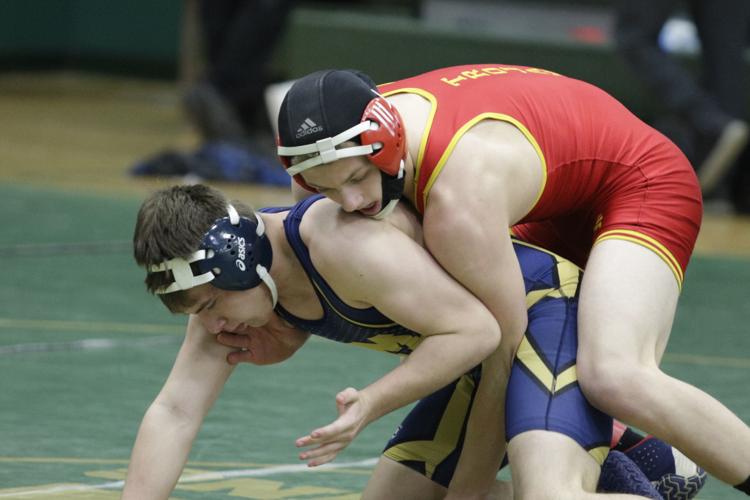 GALERY-2A-wrestling-regional-022-020920.JPG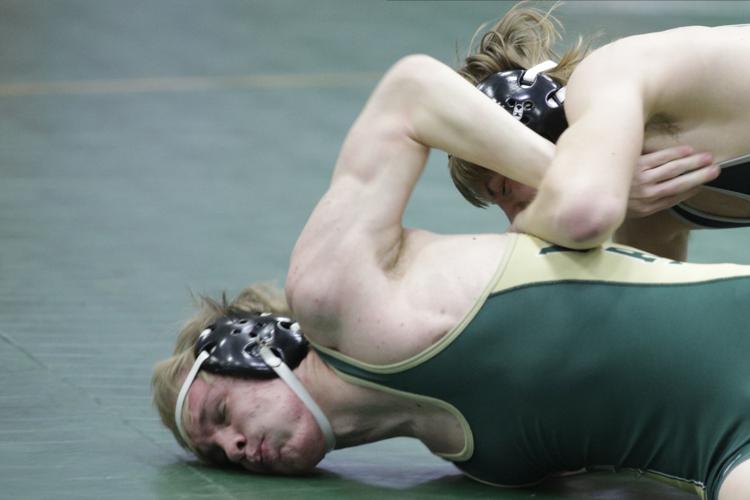 GALERY-2A-wrestling-regional-023-020920.JPG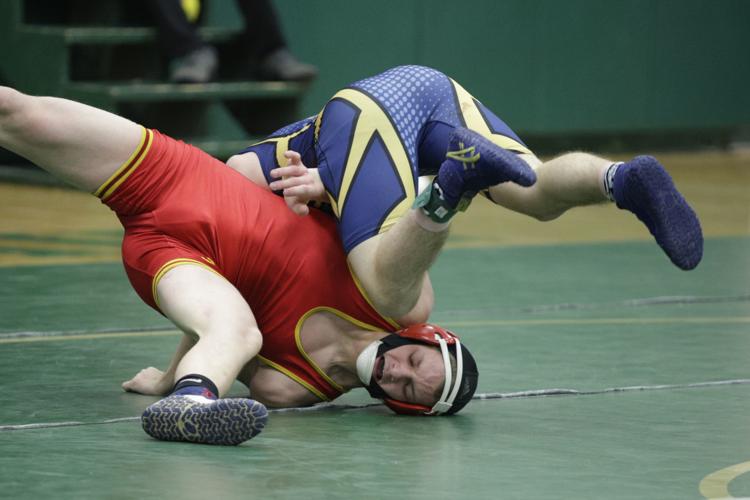 GALERY-2A-wrestling-regional-024-020920.JPG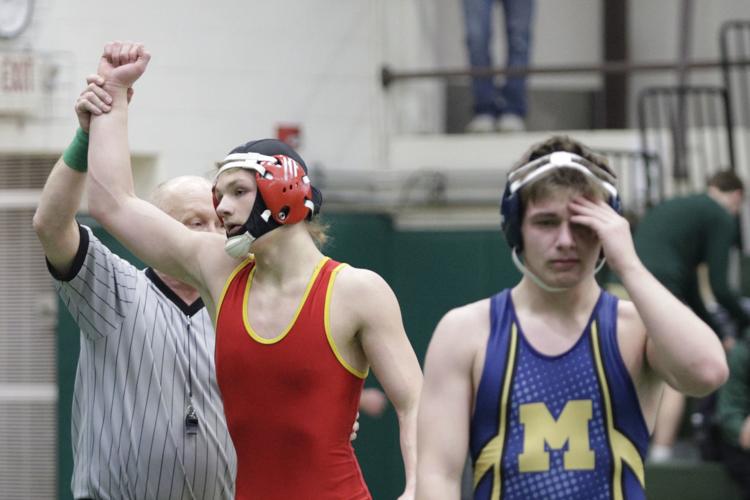 GALERY-2A-wrestling-regional-025-020920.JPG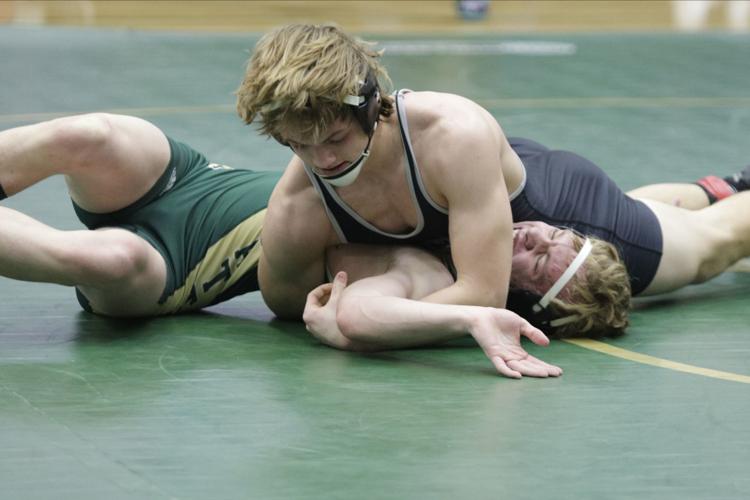 GALERY-2A-wrestling-regional-026-020920.JPG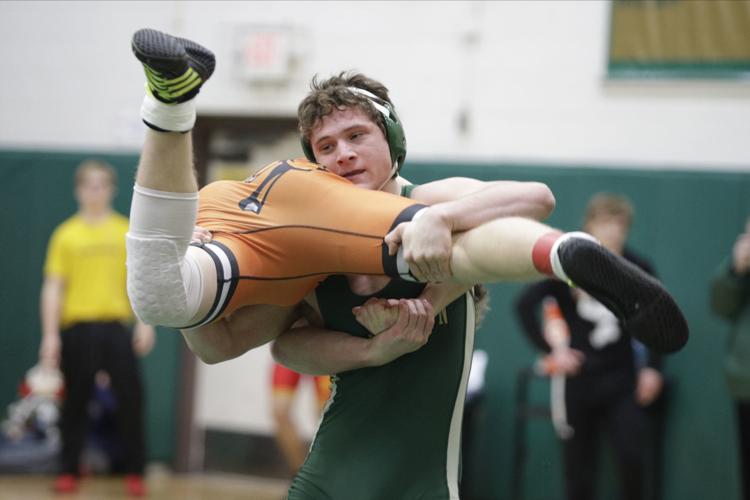 GALERY-2A-wrestling-regional-027-020920.JPG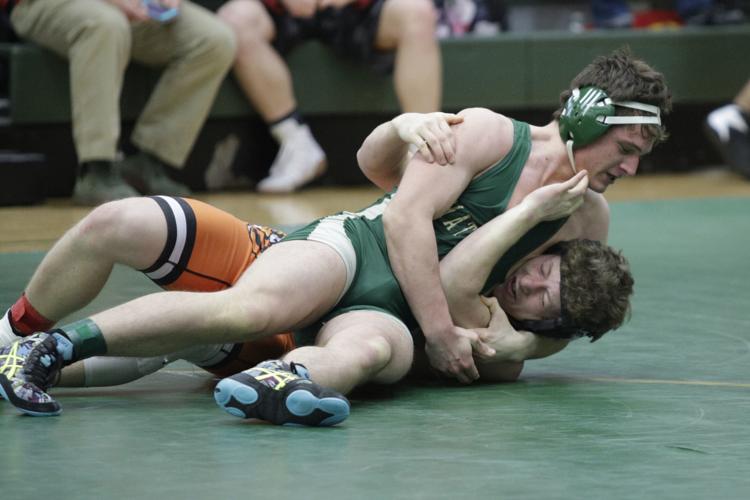 GALERY-2A-wrestling-regional-028-020920.JPG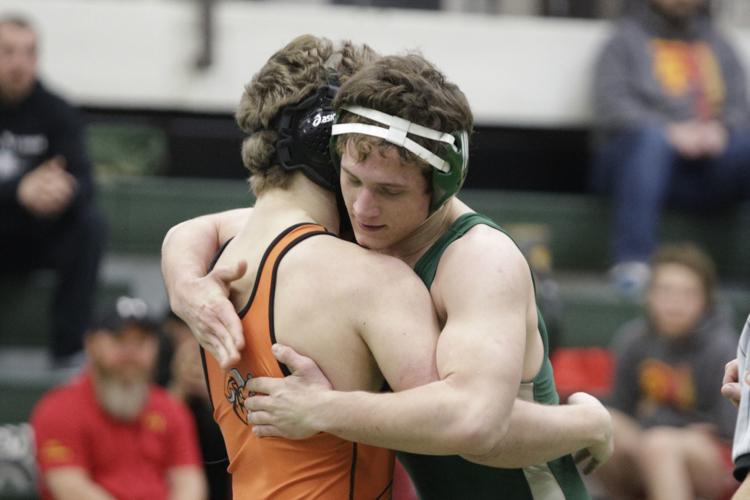 GALERY-2A-wrestling-regional-029-020920.JPG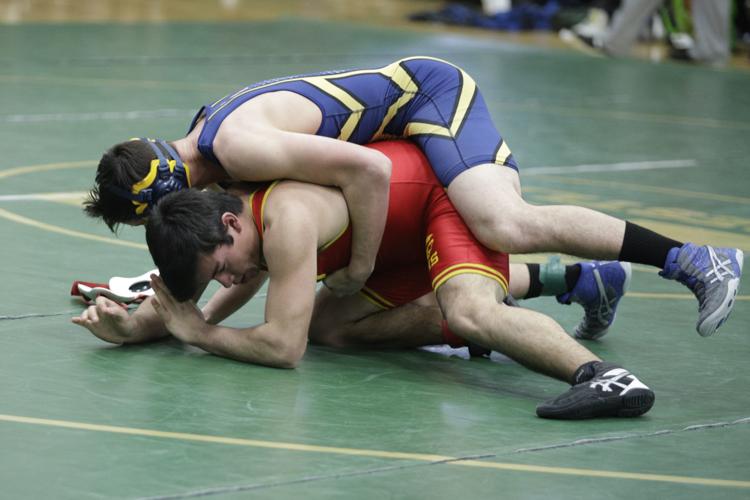 GALERY-2A-wrestling-regional-030-020920.JPG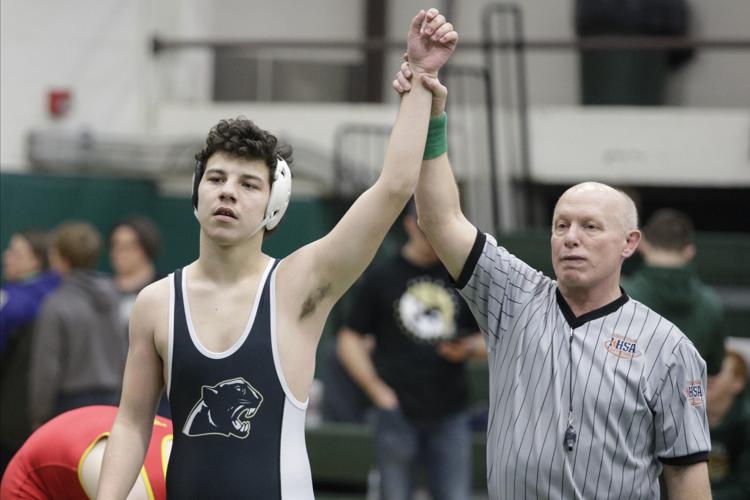 GALERY-2A-wrestling-regional-031-020920.JPG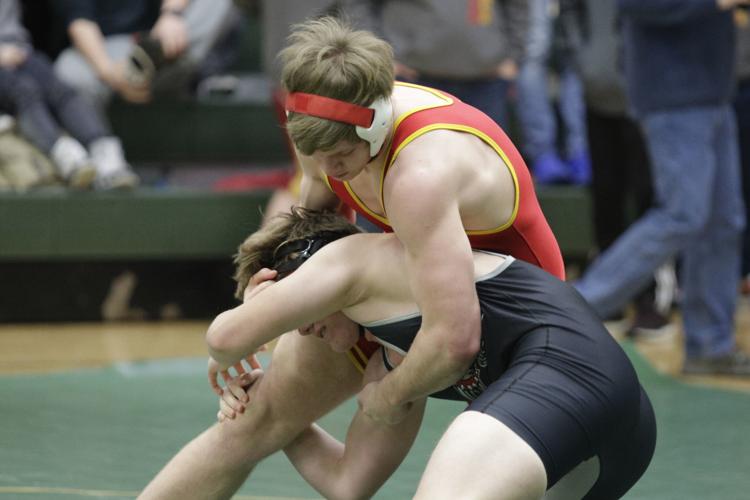 GALERY-2A-wrestling-regional-032-020920.JPG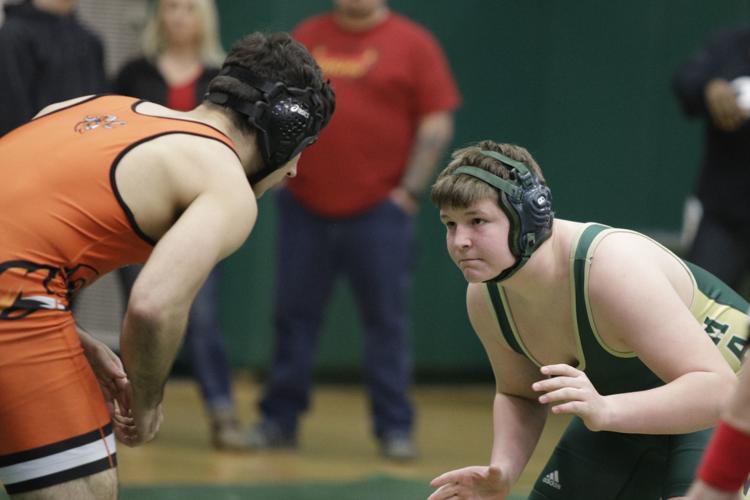 GALERY-2A-wrestling-regional-033-020920.JPG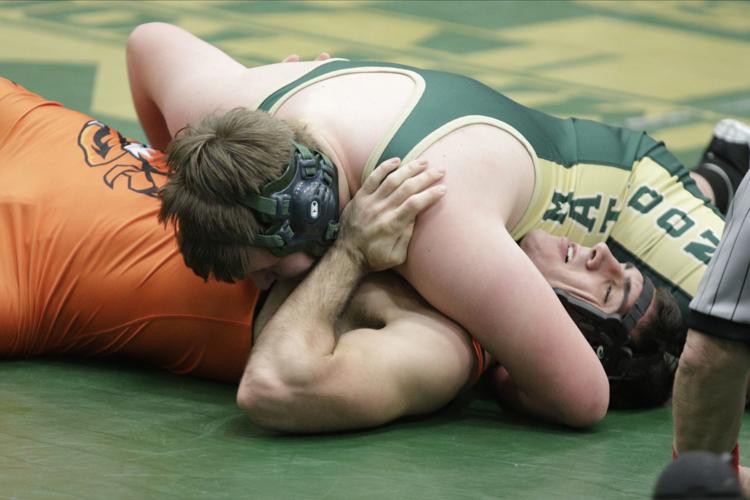 GALERY-2A-wrestling-regional-034-020920.JPG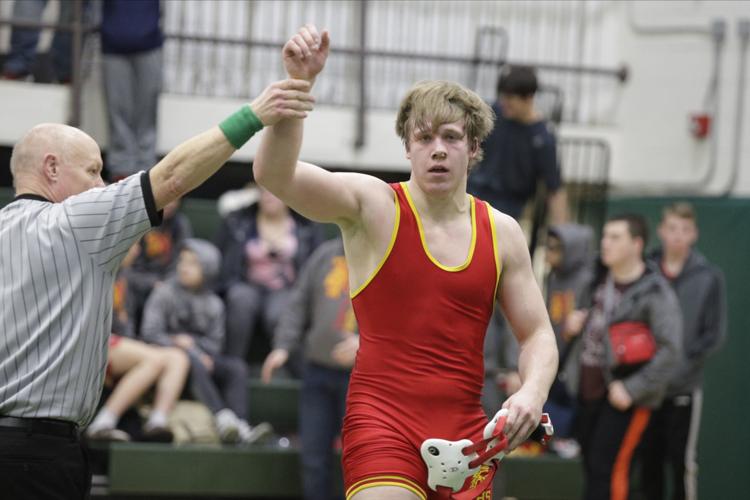 GALERY-2A-wrestling-regional-035-020920.JPG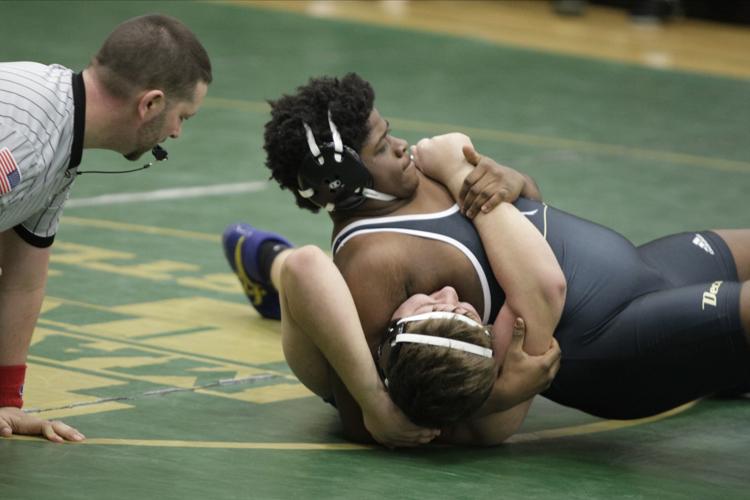 GALERY-2A-wrestling-regional-036-020920.JPG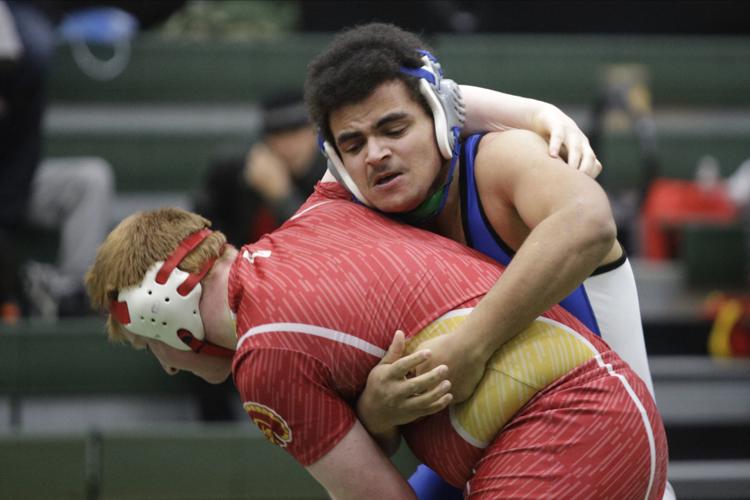 GALERY-2A-wrestling-regional-037-020920.JPG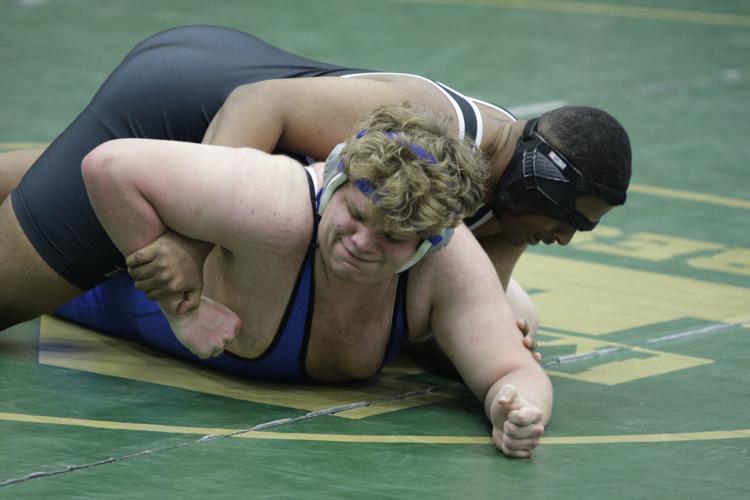 Contact Matthew Flaten at (217) 421-6968. Follow him on Twitter: @MattFlaten