CHAMPAIGN — At around 10 p.m. Tuesday night, Illinois sophomore guard Ayo Dosunmu sat at a podium in the State Farm Center. His eyes darted around, first from the stat sheet that rested on the table, then to the reporters who sat in front of him, then to his right, to a pair of televisions hanging on the wall.
One game was the top-ranked showdown between No. 1 Michigan State and No. 2 Kentucky, and the other TV showed UC Riverside's win over Nebraska. Dosunmu was still attentive to the press conference, and if a question about Illinois' 78-70 win over Nicholls State in overtime was thrown in his direction, he answered. He appeared relaxed and didn't seem frazzled that the Colonels nearly put a damper on Illinois' season opener. 
Illinois still got the win, and on Wednesday morning, when some players were huddled around watching film before an afternoon practice, the win was still there. 
"That's all that matters," Dosunmu said Tuesday night. "We don't try to play and try to win by 20, 25 or 30. We come out and try to play for ourselves and get the W. We're not worried about that it went to overtime. That's a good team over there. Nicholls State is a great team. They play the game the right way and they've got shot makers.
"At the end of the day, it's not about the name on the front of the jersey. They're all Division I basketball players. There's a lot of talent everywhere and Nicholls State showed that. They might be there for various reasons, but at the end of the day, just because we went to overtime, we're not looking at it as a disappointment because we got the win."
Nicholls State threatened to spoil the first game of the year for Illinois with a late 16-0 run and a lead with 30 seconds to go before Illinois tied the game, regrouped in overtime and staved off the Colonels. Dosunmu said there was no disappointment. A win is a win. That's how head coach Brad Underwood wants his players to think. He and his coaching staff will show them the film, break down where there's room for improvement — too many turnovers, missed free throws and a relaxed effort on defense in the second half — and they'll build from there.
Underwood saw positive signs from the game. Illinois played strong defense in the first half, did some good things offensively and played the final possession of regulation to perfection when junior guard Trent Frazier forced a turnover. But Underwood knows his team was lucky to have won. During the 16-0 run in the second half, he was disappointed and frustrated that his team didn't dive for lose balls, didn't sprint back to the other end after a made layup and took their foot off the gas on defense. On Tuesday, he said Illinois got "completely out-played."
"We built a 20-point lead and had opportunities then we go 3-of-10 or whatever from the free-throw line with Giorgi (Bezhanishvili) and Kofi (Cockburn)," Underwood said on Wednesday. "Those guys are both better free throw shooters than that. Had a chance on many occasions to kind of blow that thing open and yet that lapse happened and that's real.
You have free articles remaining.
"It's something we're going to sit here and watch and identify and we've got to learn from it. When you escape — and I say escape — with a win and make those mistakes, it's something that we have to correct and it's our job to help us correct that. We'll start working on that (Wednesday)."
Dosunmu wasn't the only one who didn't panic after a close win, to a team that was ranked No. 294 according to KenPom (it's now No. 273). Senior guard Andres Feliz, who had a team-high 23 points to go with 11 rebounds, knows it's early in the year. Still, there were plenty of correctable mistakes. Underwood and Co. want to clean up the 23 turnovers, some of which came on plays where Nicholls State simply picked the pocket of an Illinois player.
"That's something we have to work on, obviously," Feliz said of the turnovers. "It's the start of the season. I think we still have a long way to go. I think we're going to be working together. Obviously we're some of the top guards in the team.
"We're going to be fine. We've got to keep working and stay as a team and we're going to be OK."
---
PHOTOS: Illinois beats Nicholls State
Cockburn_Kofi 2 11.05.19.JPG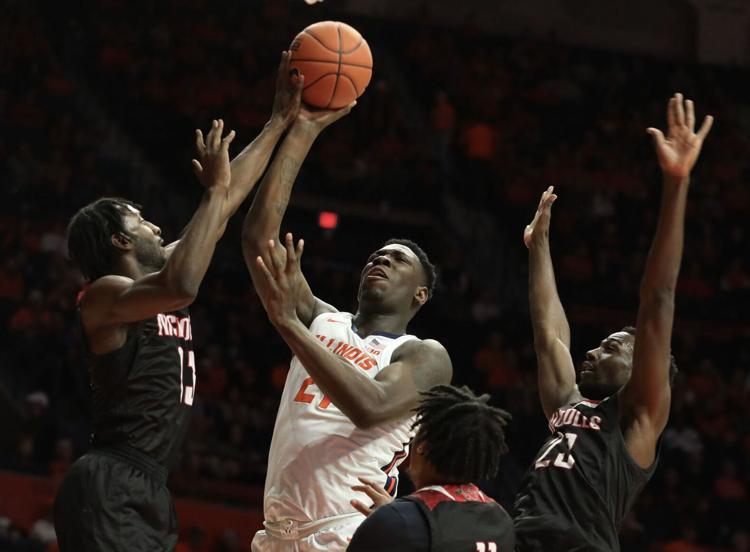 Cockburn_Kofi 3 11.05.19.JPG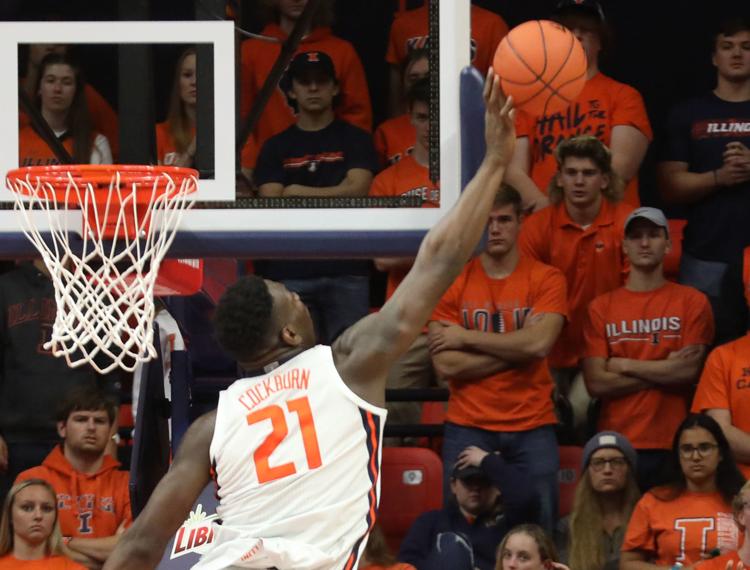 Cockburn_Kofi 4 11.05.19.JPG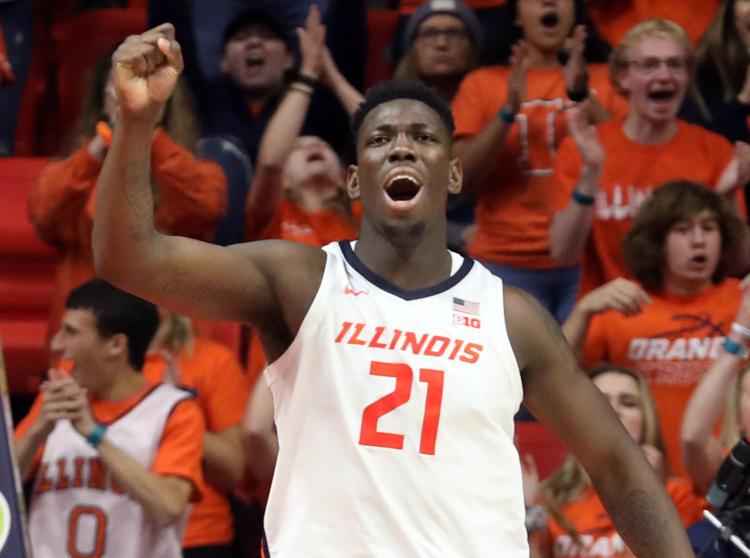 Cockburn_Kofi 11.05.19.JPG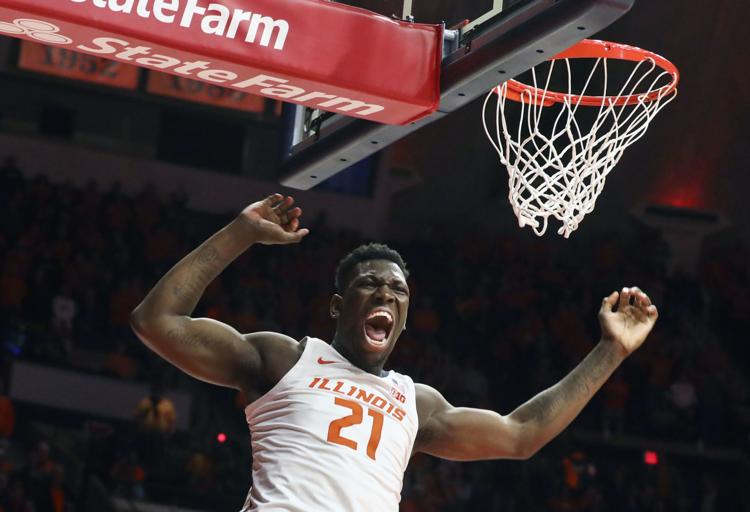 Dosunmu_Ayo 2 11.05.19.JPG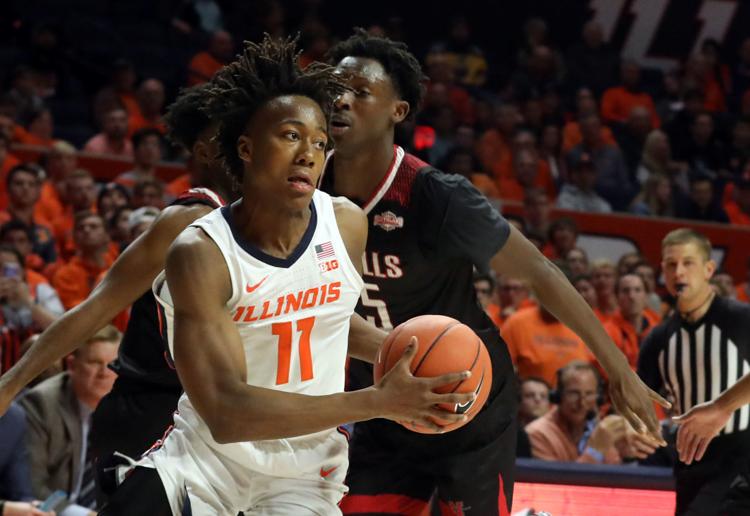 Dosunmu_Ayo 3 11.05.19.JPG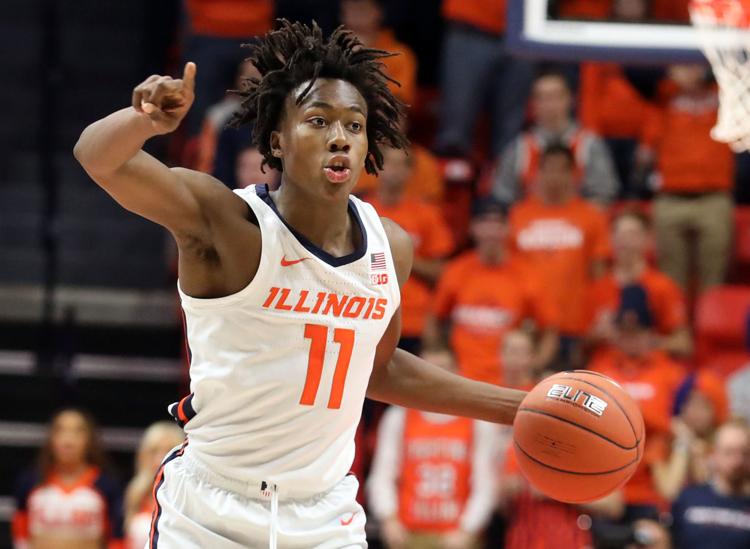 Dosunmu_Ayo 11.05.19.JPG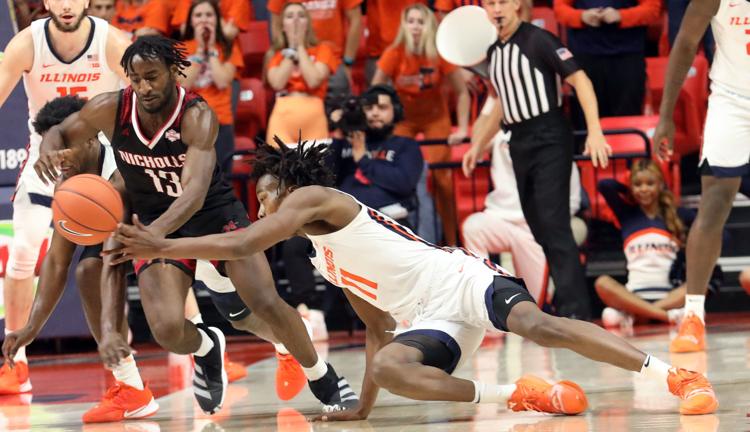 Feliz_Andres 2 110619.JPG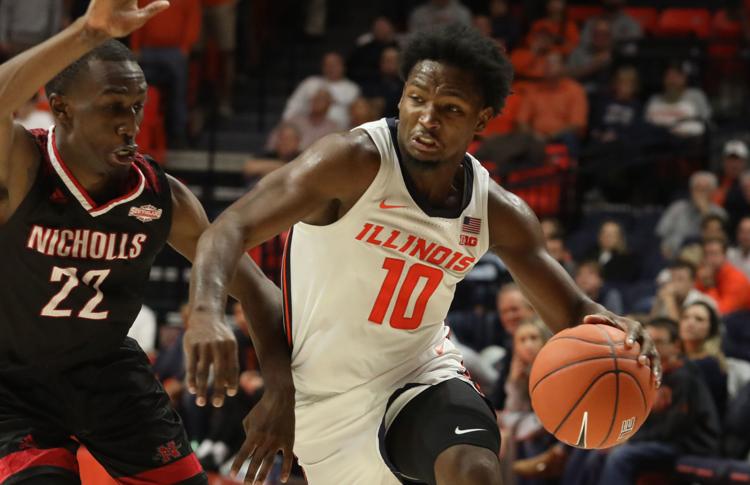 Feliz_Andres 110619.JPG
Frazier_Trent 2 11.05.19.JPG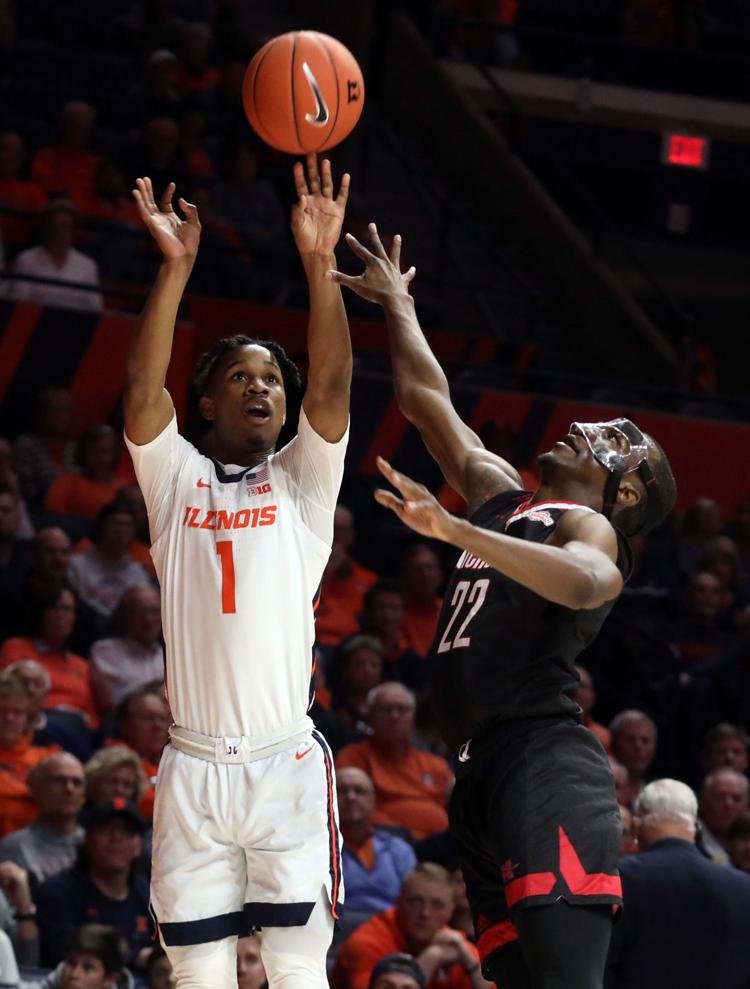 Frazier_Trent 3 11.05.19.JPG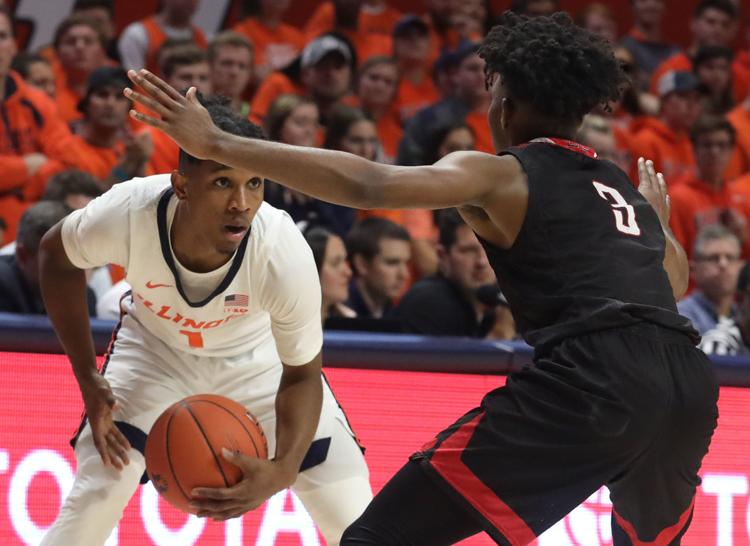 Frazier_Trent 11.05.19.JPG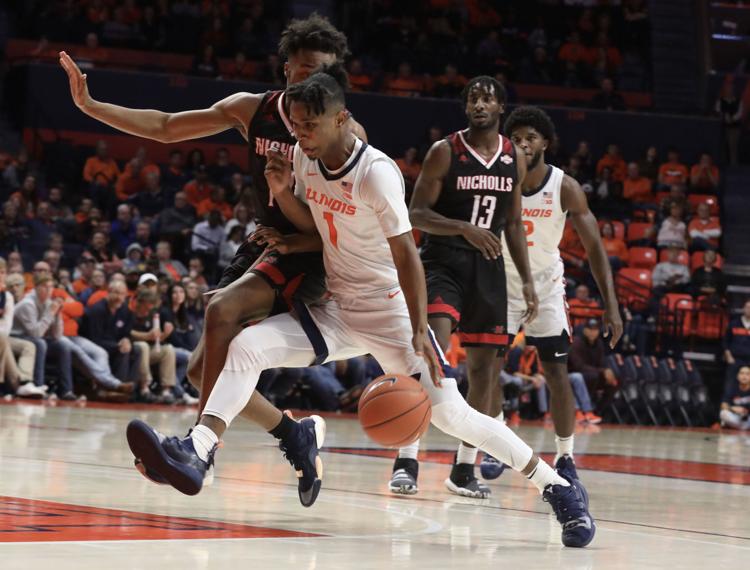 Griffin_Alan 11.06.19.JPG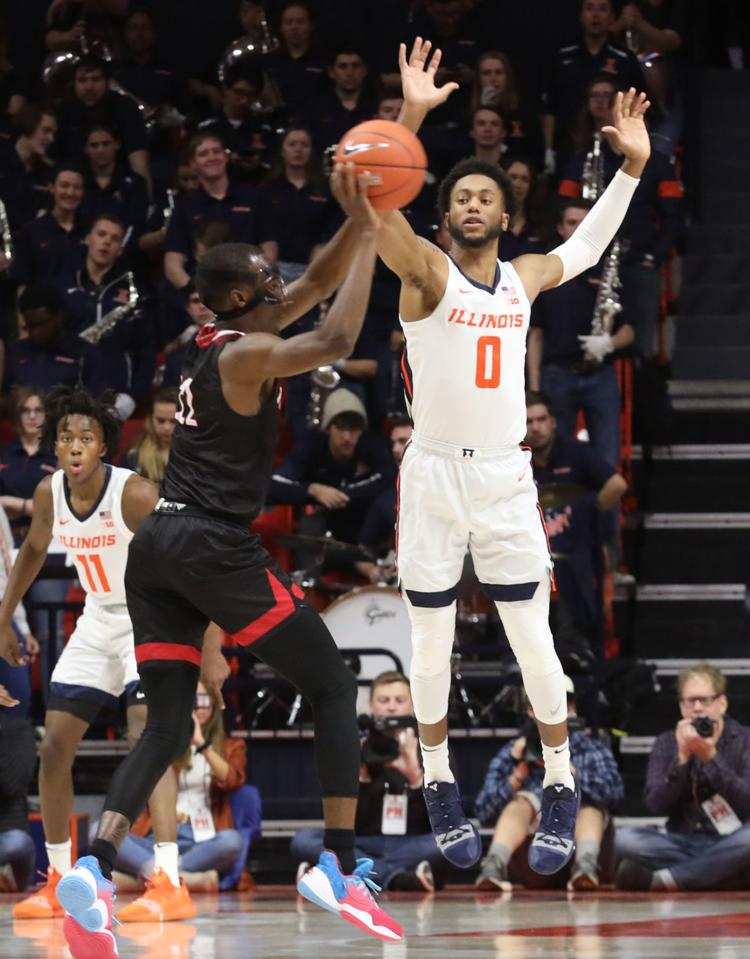 illini players 11.05.19.JPG
Underwood_Brad 11.05.19.JPG