CHAMPAIGN — It's been two weeks since Ayo Dosunmu and Kofi Cockburn announced they were returning to the Illinois men's basketball team during a triumphant 17-hour span.
A lot has changed in those two weeks.
But last Tuesday, the Big Ten postponed fall sports with the hope to play in the spring. The Illinois football team is left picking up the pieces with plenty of lingering questions about eligibility and what a spring season could look like and how it affects the fall of 2021 season. That's certainly not-so-positive — for anyone.
The basketball season, of course, lands between now and a potential spring season. After having most conference tournaments and the NCAA Tournament ripped out beneath teams in March because of the COVID-19 pandemic, eyes are now on college basketball for some sort of a season and a return to the NCAA Tournament. 
What college basketball has, and what college football sorely lacks, is a central figurehead: Dan Gavitt, the NCAA Senior Vice President of Basketball.
"We recognize what's going on around the country and we've been making plans and contingencies for a change if necessary. But we're also, as we've said all through the summer, trying to exercise patience; make sure we learn as much as we can from all the other sports that are out happening right now, notably the NBA and the WNBA in our sport, and the success they are having," Gavitt said in an interview released by the NCAA. 
"We remain very confident that we're going to have a college basketball season, albeit different, and maybe altered as necessary by the virus. Then leading into March Madness, very confident that's going to happen."
Over the summer, the NBA, WNBA and The Basketball Tournament successfully pulled off bubble formats in Orlando, Fla., Bradenton, Fla. and Columbus, Ohio, respectively. Sequestering student-athletes into a one-stop home for weeks on end is certainly much different than paid professionals living out of a hotel room to complete their jobs. Though over the course of the last few weeks, talks of modified bubbles or bubble-like formats have floated around with regard to the college basketball landscape.
CBSSports analyst Gary Parrish introduced the idea of a conference bubble beginning in January and Selection Sunday coming a week earlier on March 7. Parrish's idea includes a NCAA Tournament played in a bubble. Talks about how to put on the basketball season should be picking up.
"We haven't had in-depth conversations yet around basketball," University of Illinois Athletic Director Josh Whitman said last week. "We've spent a lot of time in the past couple weeks really focusing on fall sports. I know there have been conversations thrown around publicly about the idea of a college basketball bubble.
"There are so many differences between what we would be able to do and what they do there. I don't know that we're ever going to be able to truly create a bubble. I think there's an opportunity for us to look at having an environment that's as safe as possible for basketball. I think there are some unique opportunities presented during the winter months that we could try to take advantage of to maximize that to the best of our ability."
Though Illinois hasn't yet released a schedule, the Pac-12 moved to postpone all sports through the 2020 calendar year, which includes men's and women's basketball. It's still unclear what a schedule will look like for teams in the Big Ten, but this season could have a distinctly different look than in previous years.
Certainly Gavitt and Co. are working contingency plan after contingency plan to make the season possible. Is a bubble, or a modified version of one the way to go?
"During the months of late November and into December, when most of our schools are going to be in virtual learning environments and/or exams during the traditional holiday break, that's potentially an opportunity to create regionalized and very controlled environments in bubble-like scenarios for nonconference or conference games," Gavitt said.
"I know some conferences have made decisions on waiting until January, and we're respectful of those decisions. But we need to take advantage of opportunities as well."
On Monday, Gavitt said answers about the college basketball season will be answered in "mid-September" about whether the season can begin on the scheduled Nov. 10 start date. 
"We have learned a great deal over the course of the summer, and with health and safety being our priority, we have developed and studied contingency plans for alternatives to the scheduled Nov. 10 start date," Gavitt said in a statement.
Whitman said he met with the men's and women's basketball teams on campus Tuesday night and sounded optimistic about the possibility of a winter sports season. He encouraged the team to stay the course. Big man Kofi Cockburn returned to the Ubben Basketball Complex over the weekend and Dosunmu posted to Twitter that he was back in Champaign.
"Just keep doing what you're doing and get yourself ready because we're going to go out there and play," Whitman said of his message to the team. "We're going to continue on that course until somebody tells us we can't. That's been the same approach relative to this virus from the beginning.
"We didn't know what the future held but we knew that if we didn't plan to play that there was no chance it would happen. We are going to walk down the path as long as we can. As I sit here (Wednesday), I'm still optimistic that we'll be able to play our winter sports."
During a media Zoom conference following his announcement to return to school, Dosunmu was asked about any lingering concerns about returning to an uncertain season. Seeing the NBA — so far — and the TBT pull off successful games gave Dosunmu hope. He understands the concern but also wants to get the feeling of a full season.
"It doesn't scare me but it's definitely a possibility. Everything I've been hearing, all signs are worst case scenario, we'll play conference games only," Dosunmu said. "... With the team we have, I'm more excited about enjoying the whole season. I don't want to have it anchored down just to the Big Ten. I want to enjoy those road games and memories, lifetime memories, I want to be able to experience that. Emphasize people wearing their mask so we can get through this."
---
PHOTOS: 31 amazing Illini basketball history photos
31 amazing Illini basketball history photos
1987
Ask Kendall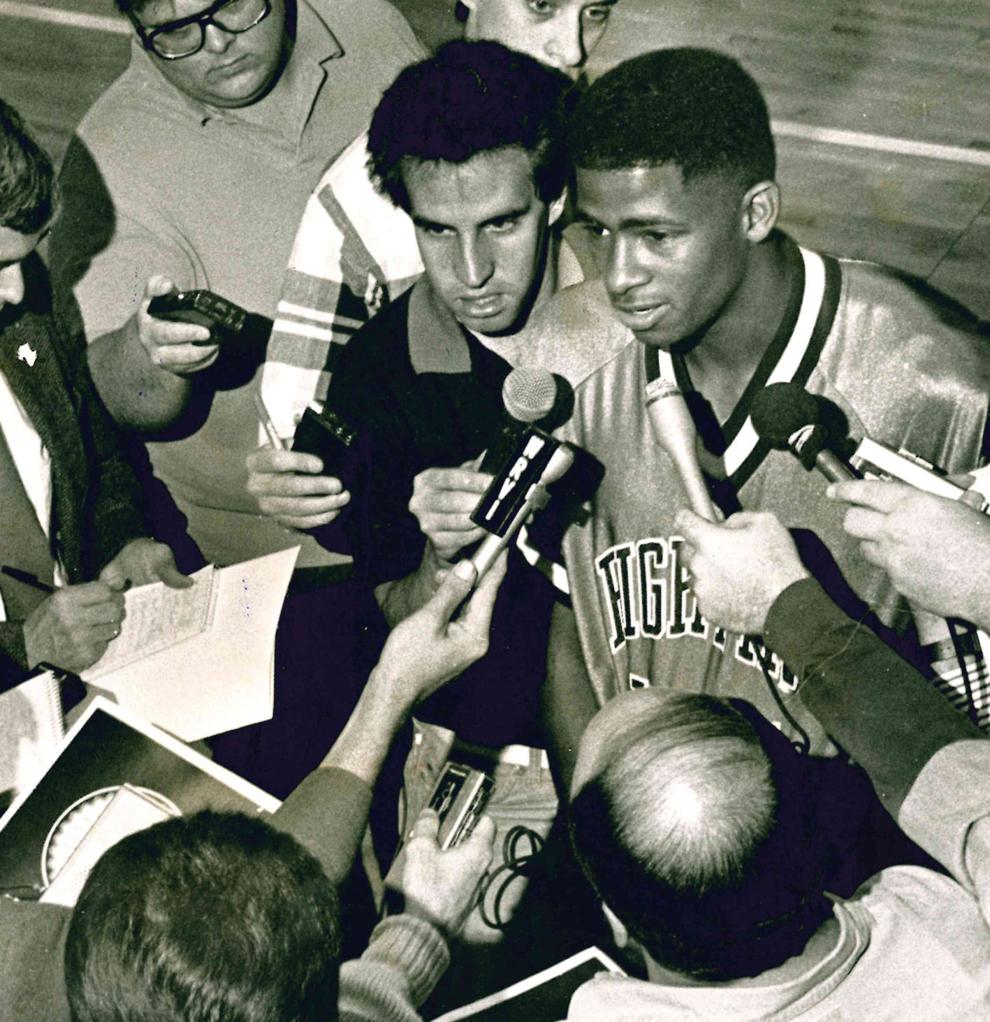 Big Reach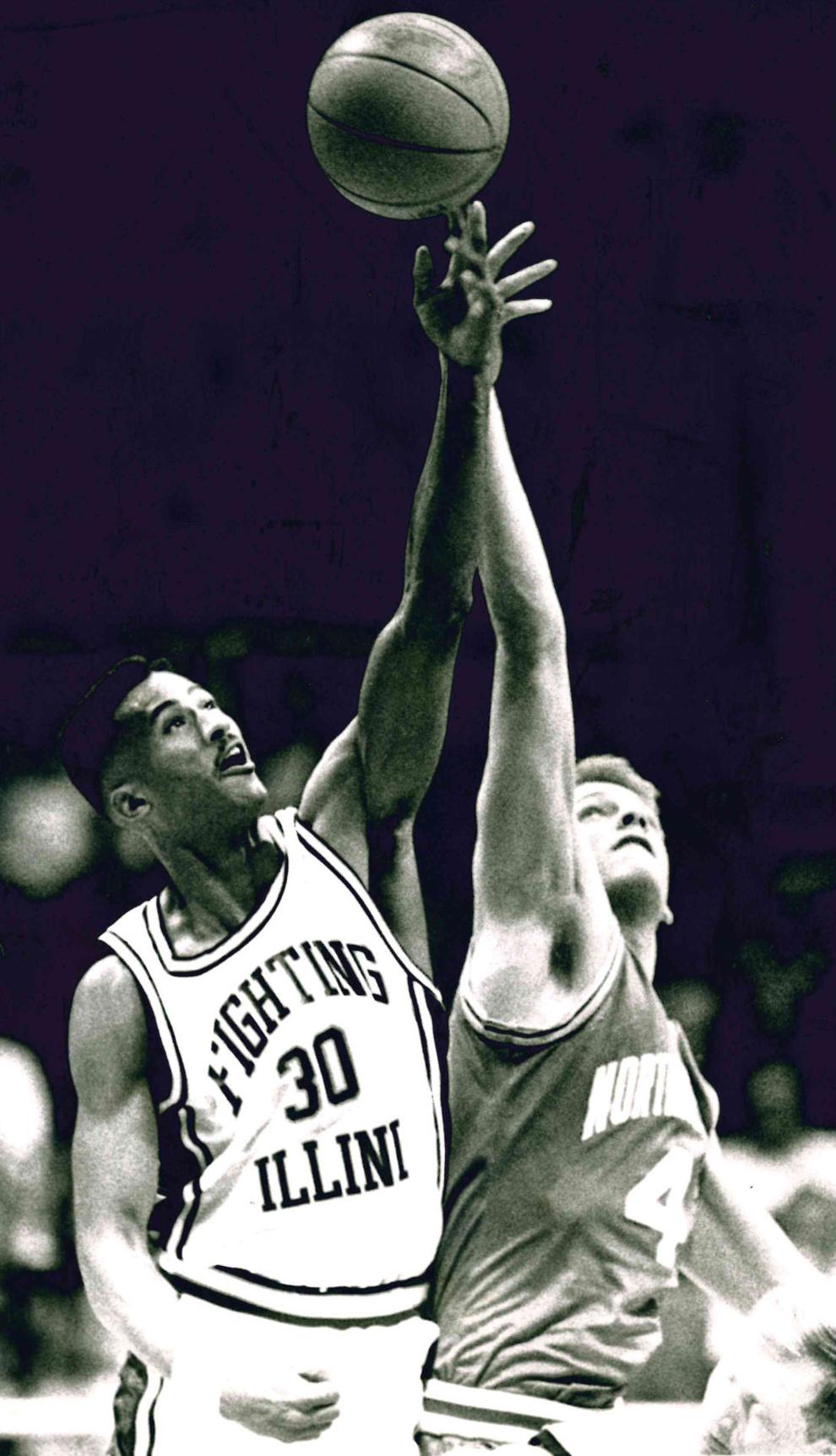 Celebrate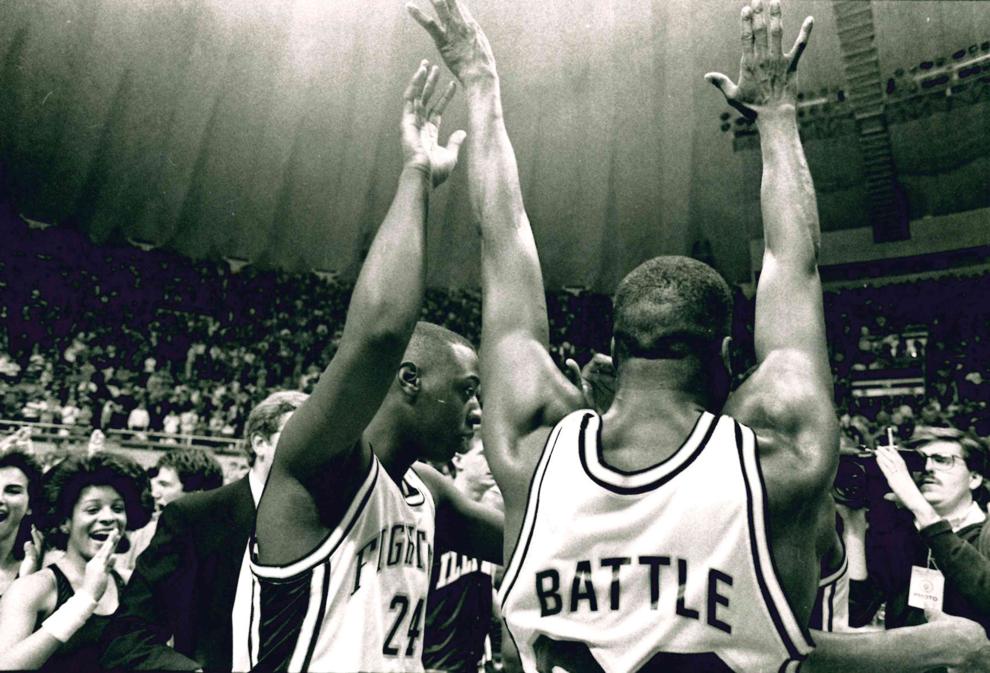 Lou Henson in 1993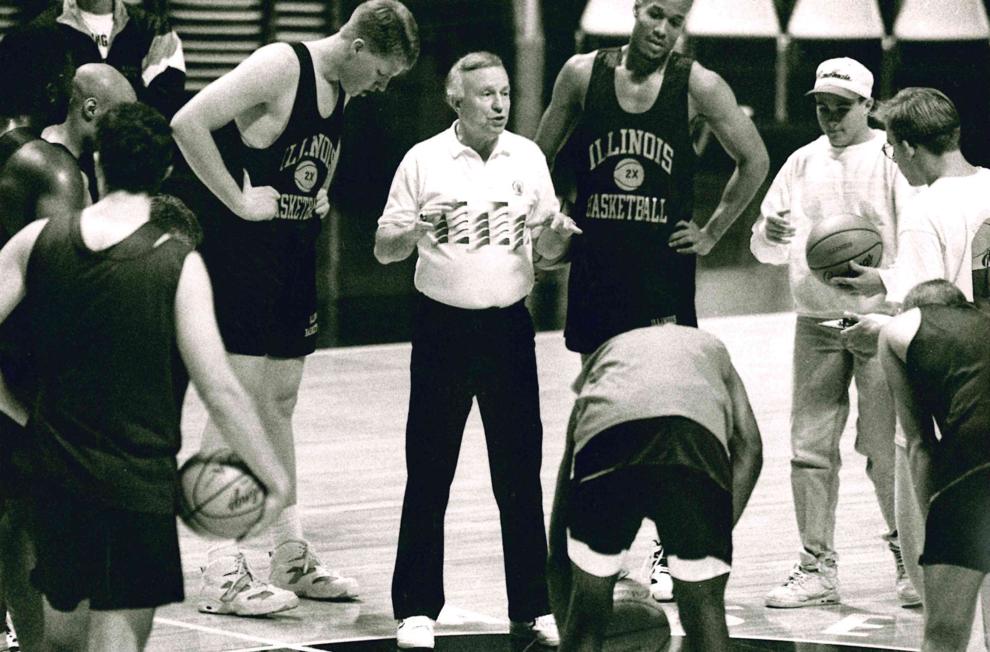 Cheerleading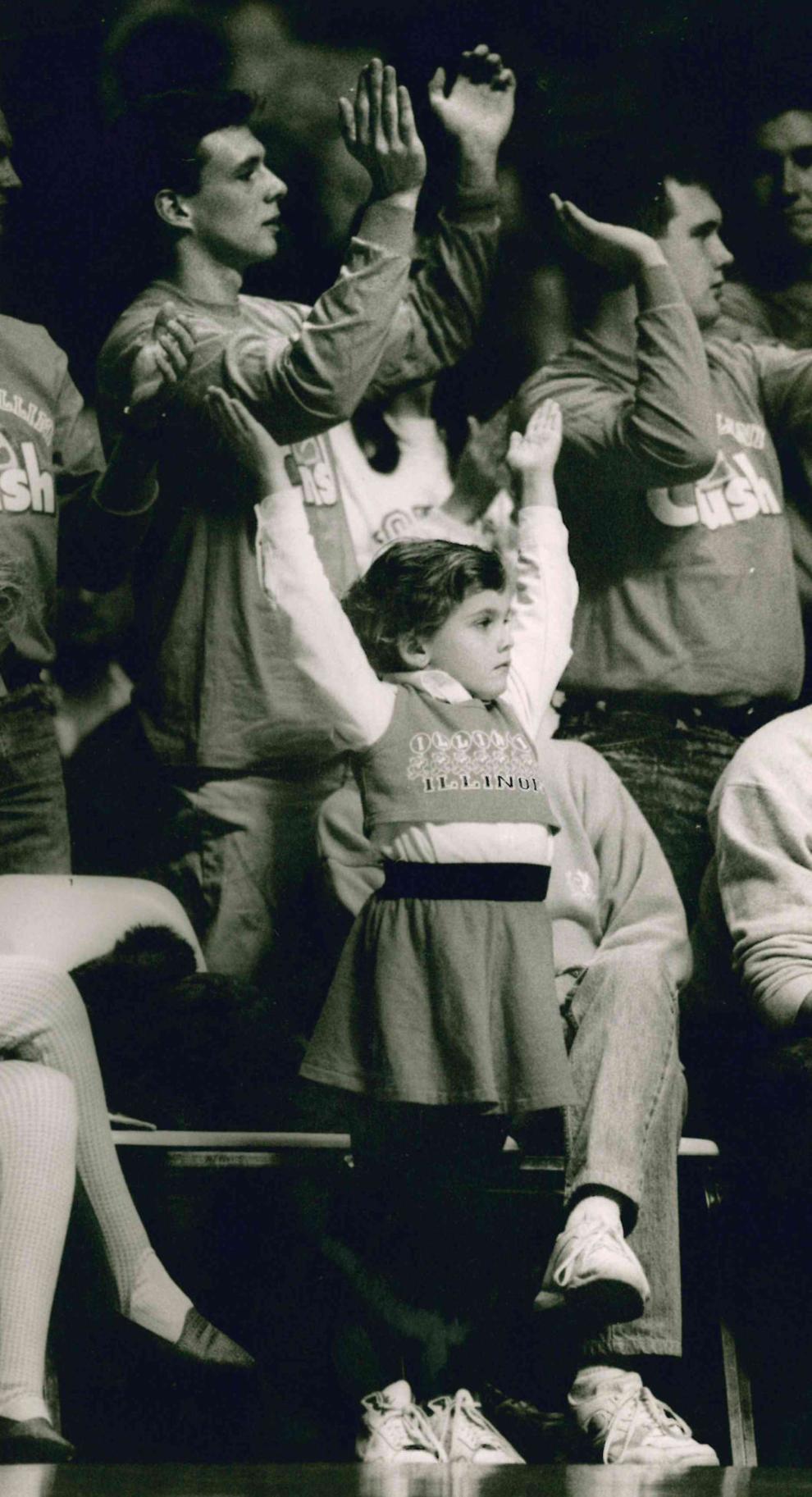 Chief Illiniwek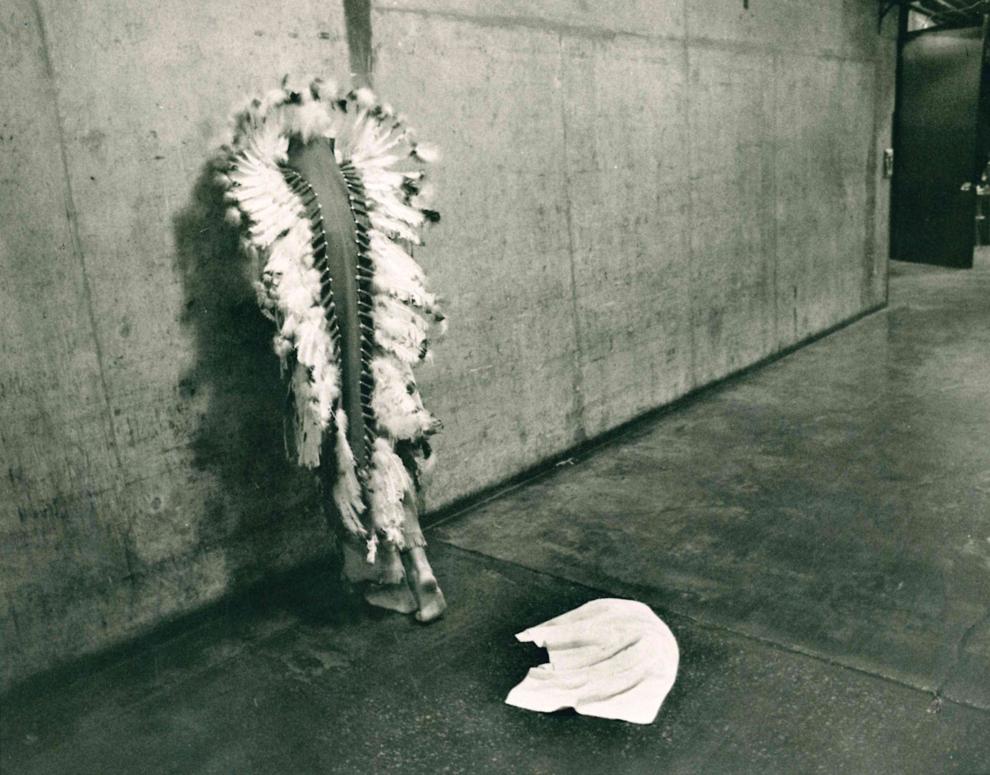 Coming through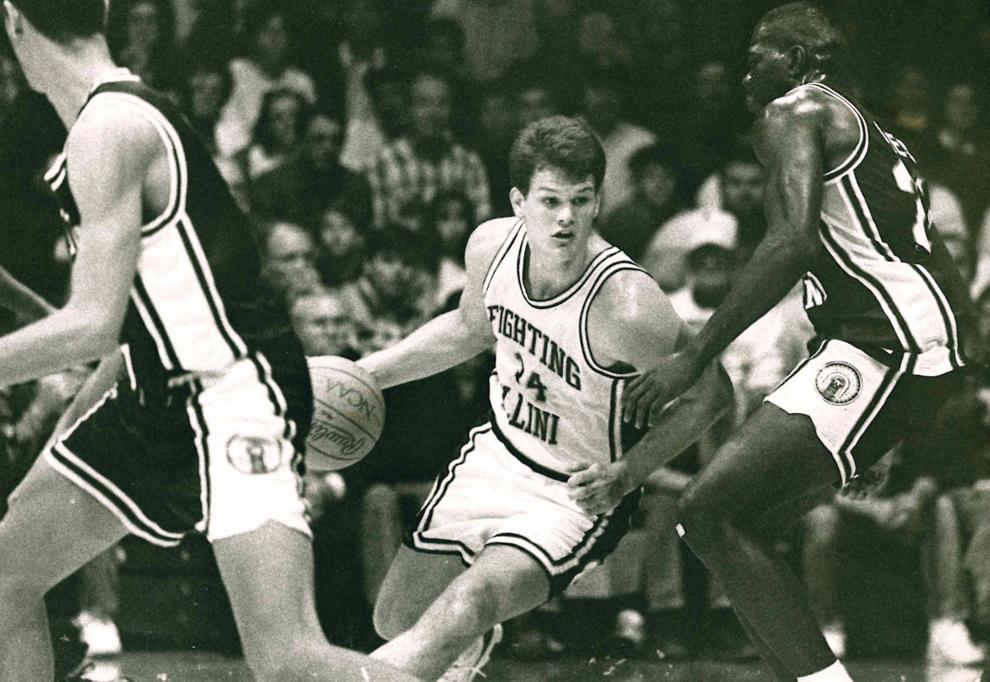 Distraction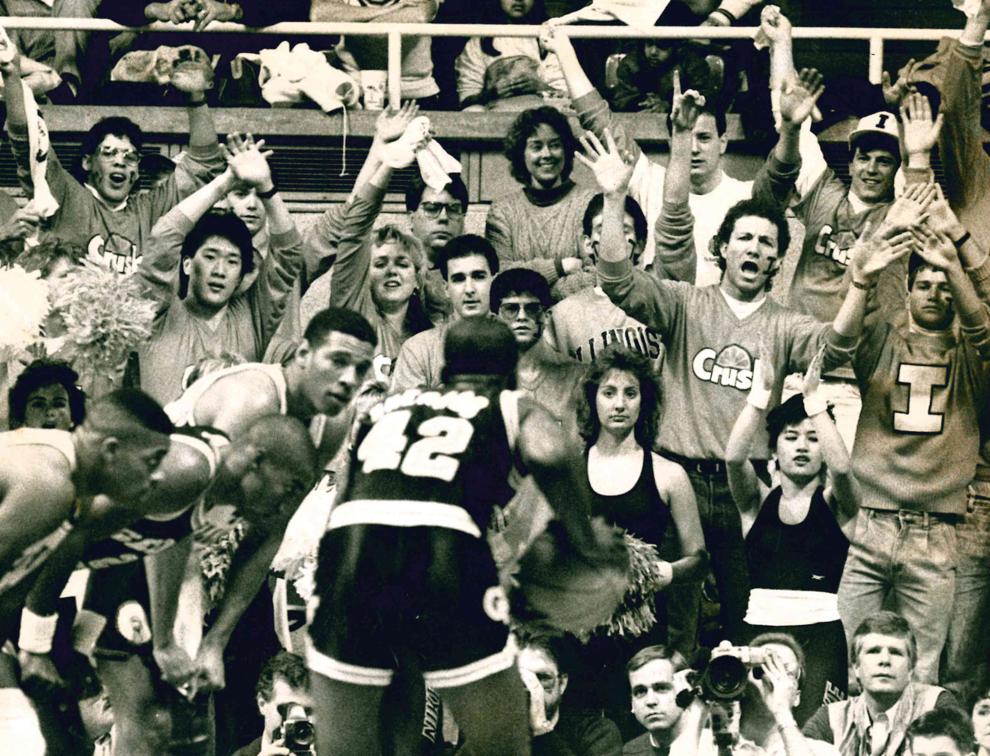 Easy does it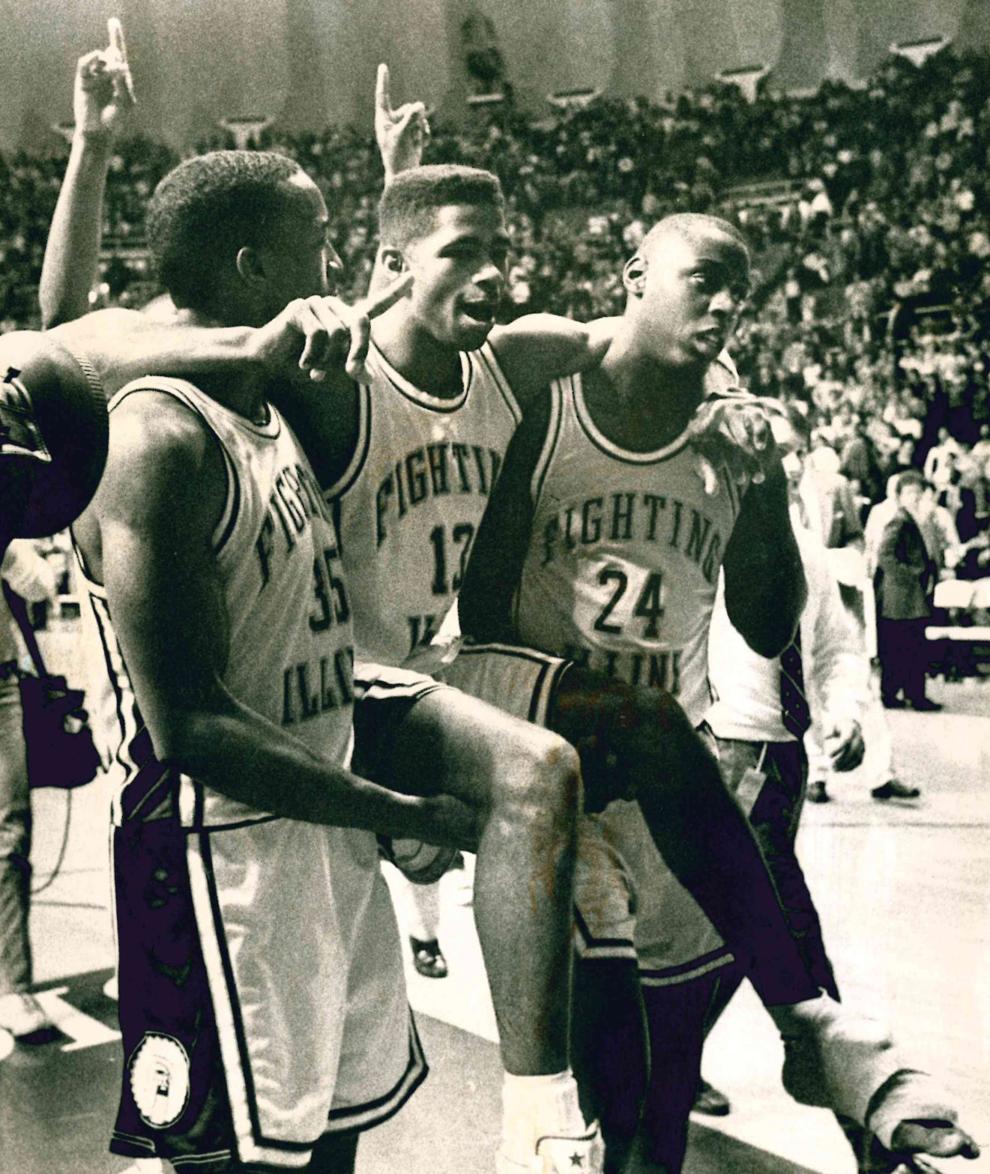 Efrem Winters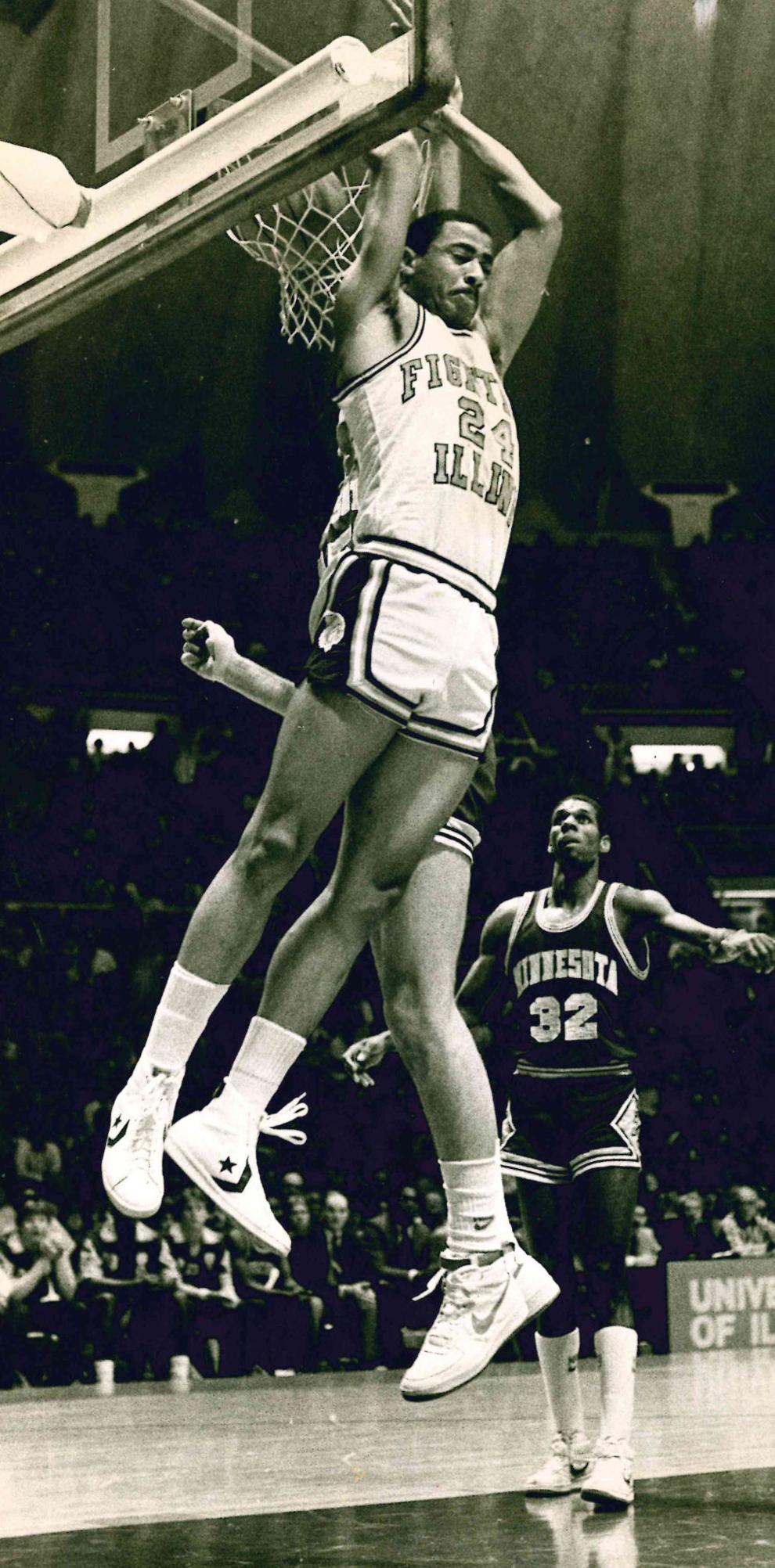 Efrem Winters
Fierce Rebound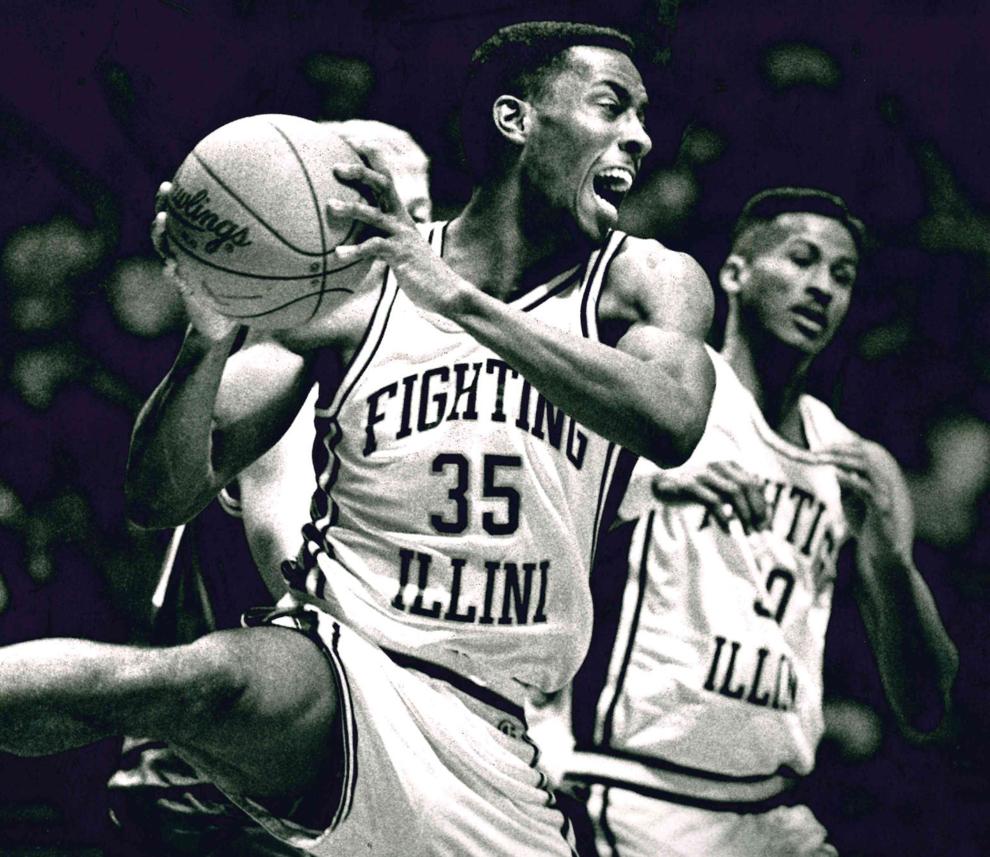 Free for all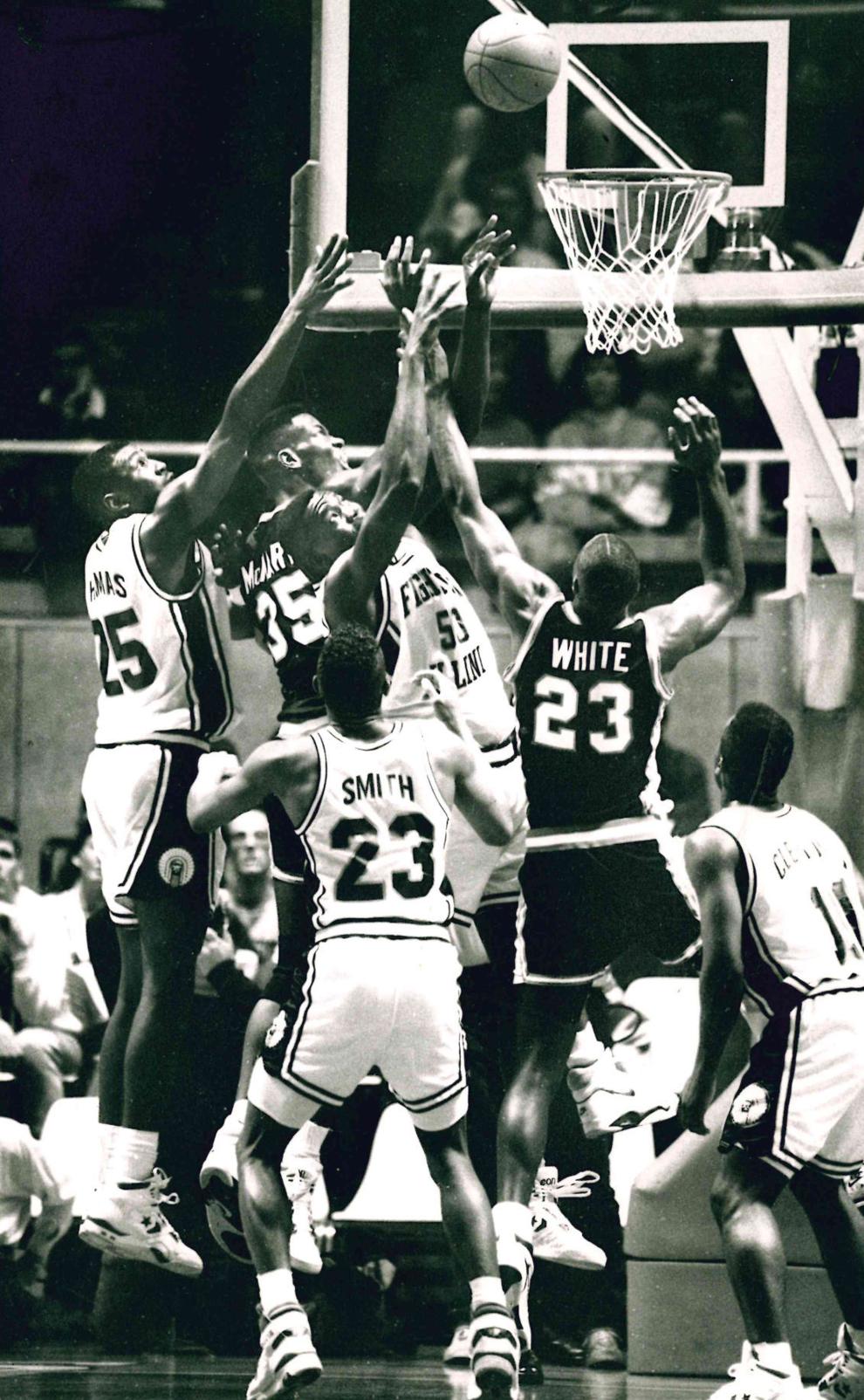 Getting physical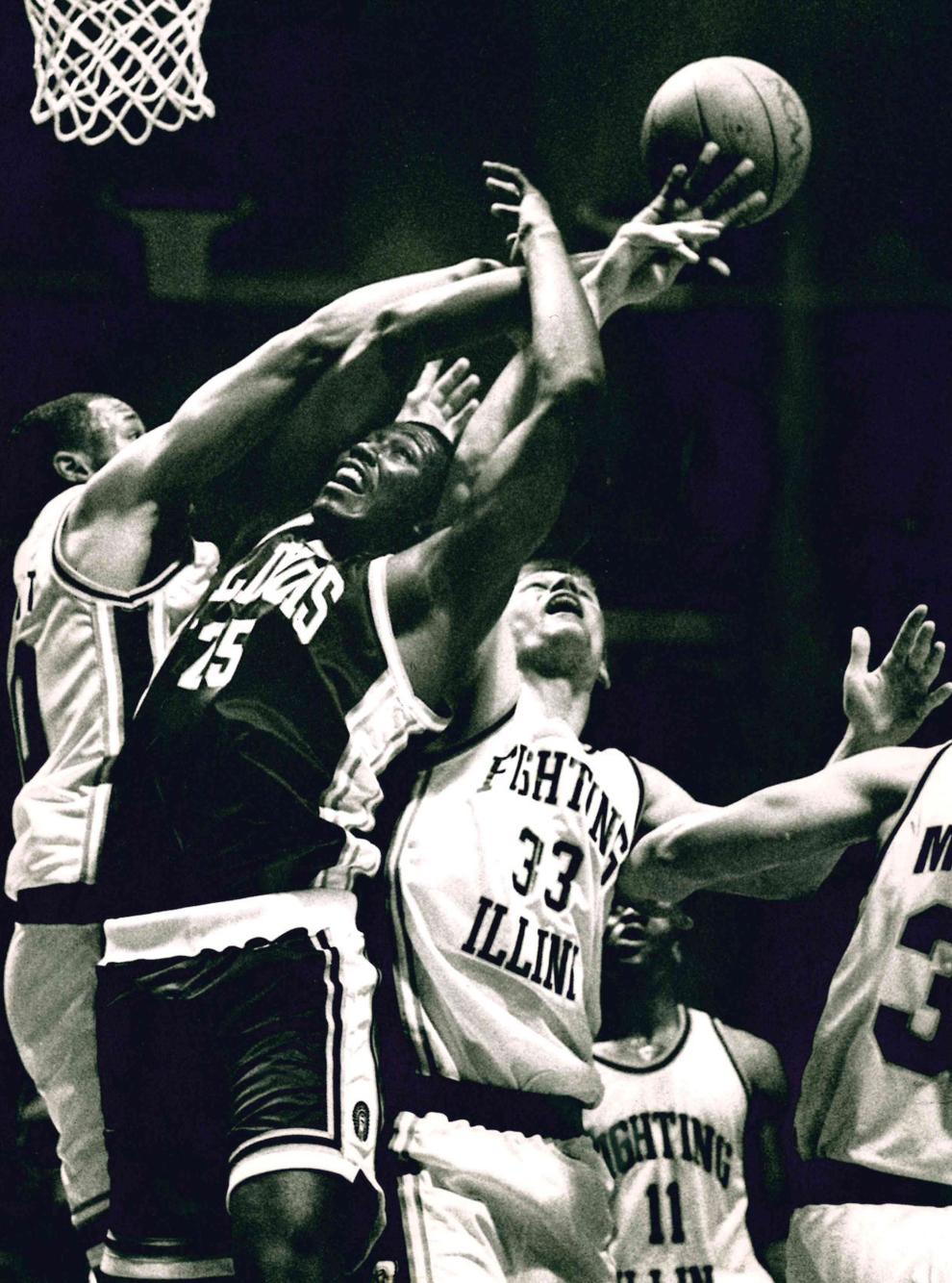 Hero of the hour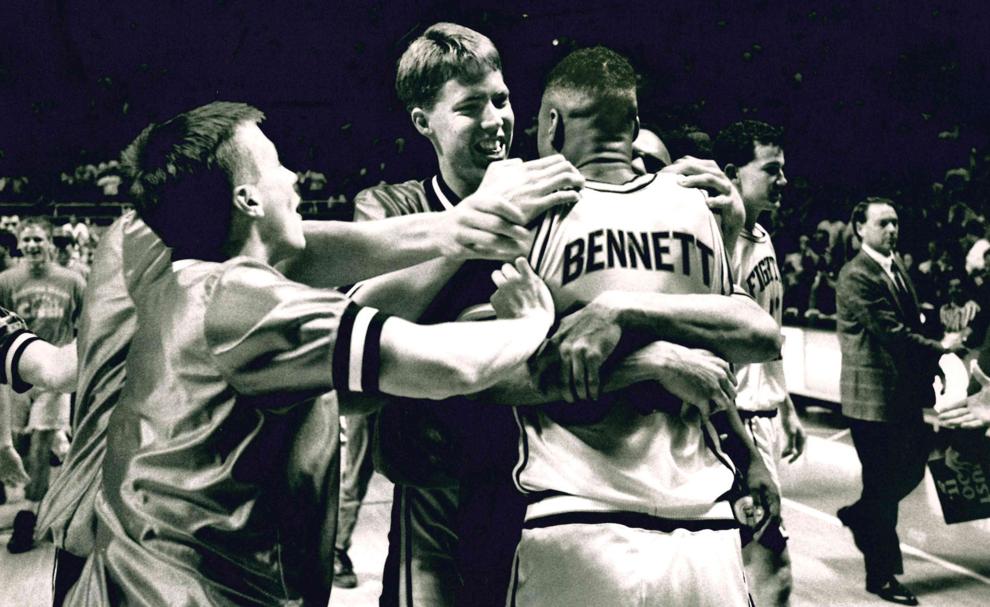 Illinettes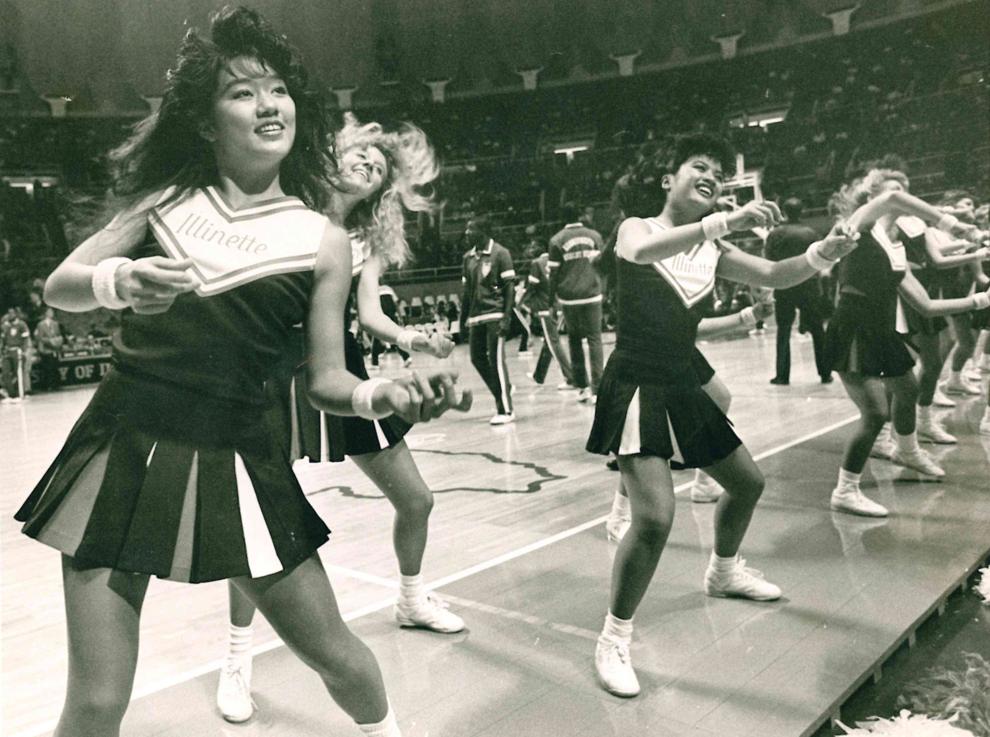 Illinois v. Iowa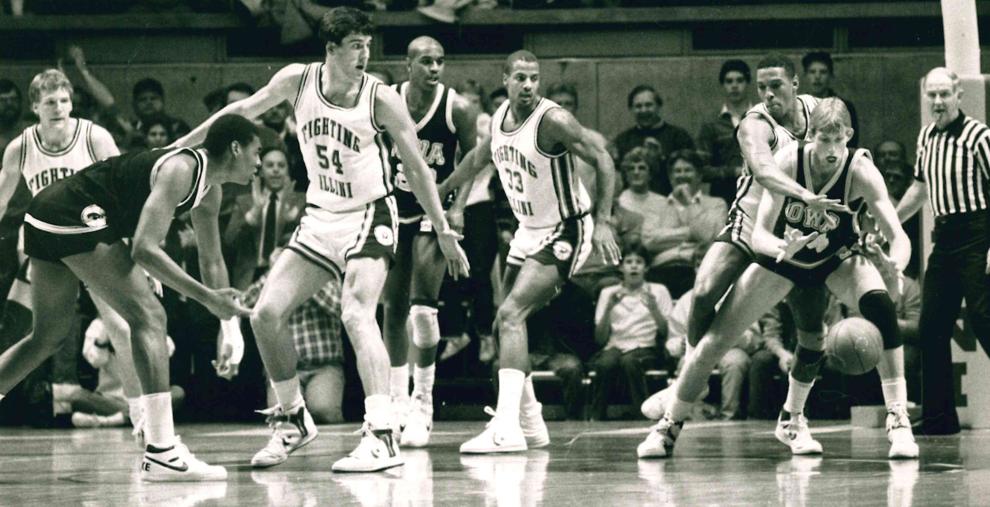 In traffic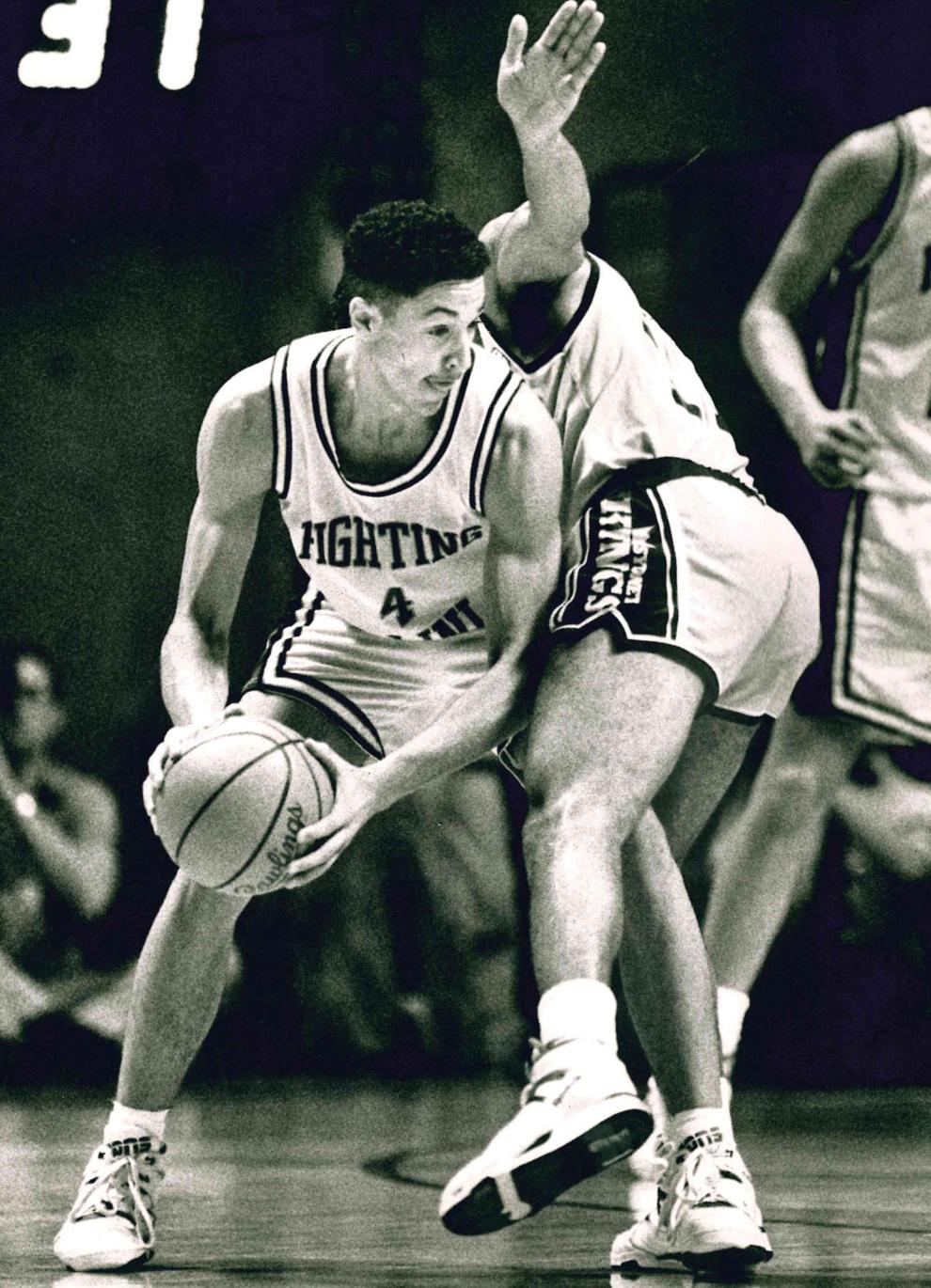 Kicking back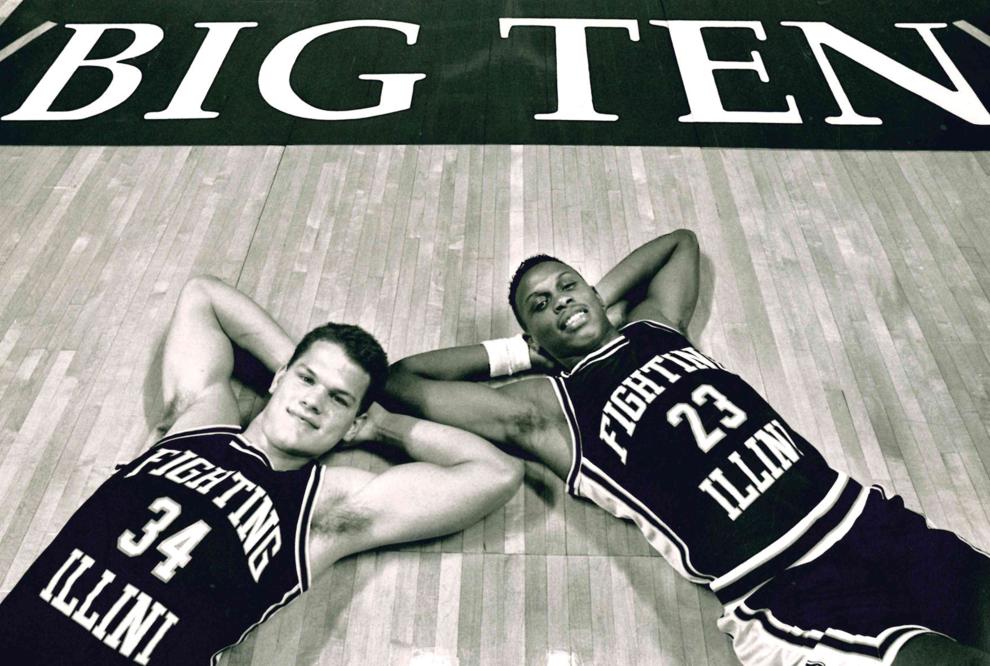 Long bombs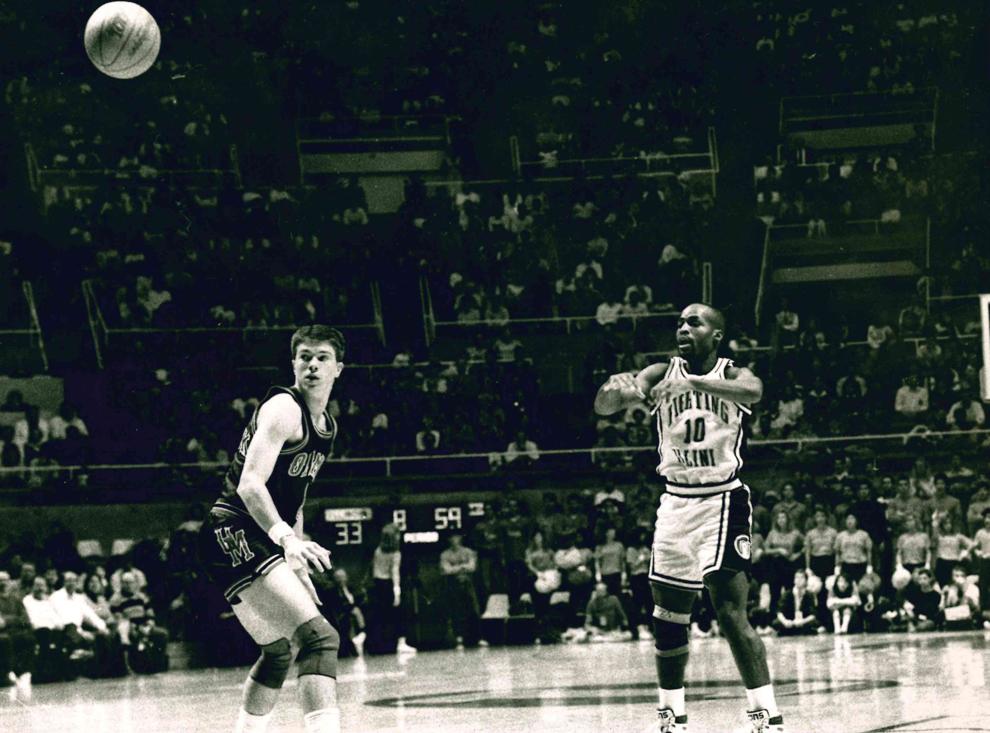 Nick Anderson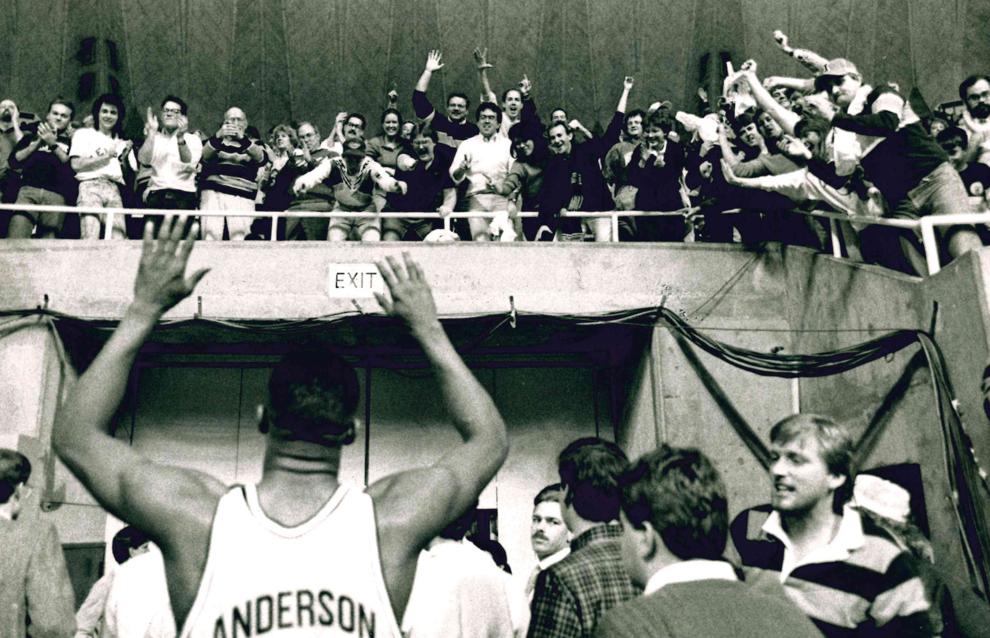 Pep band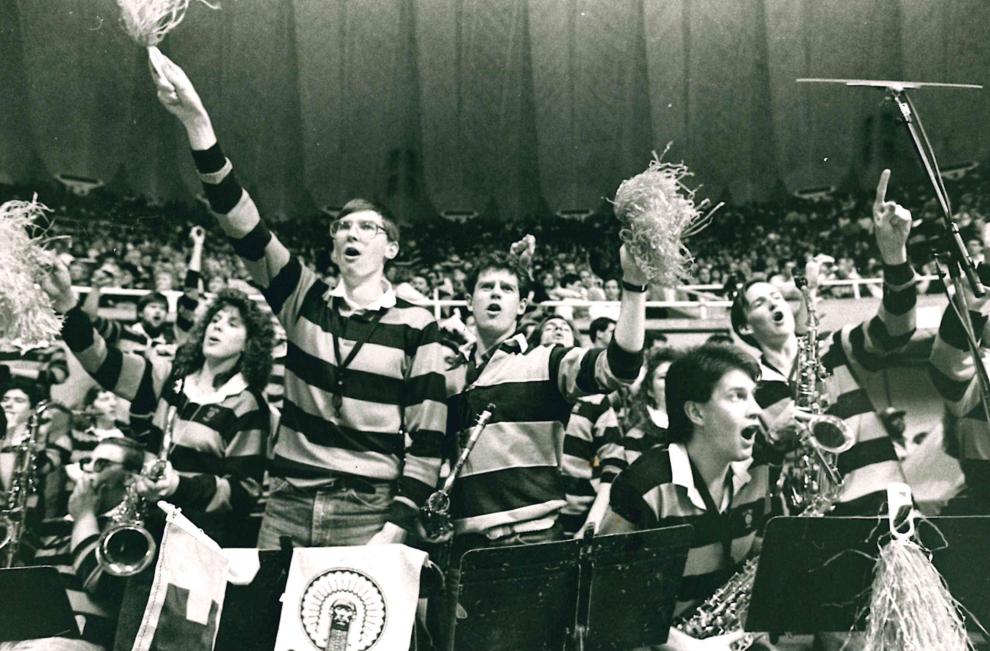 Rebound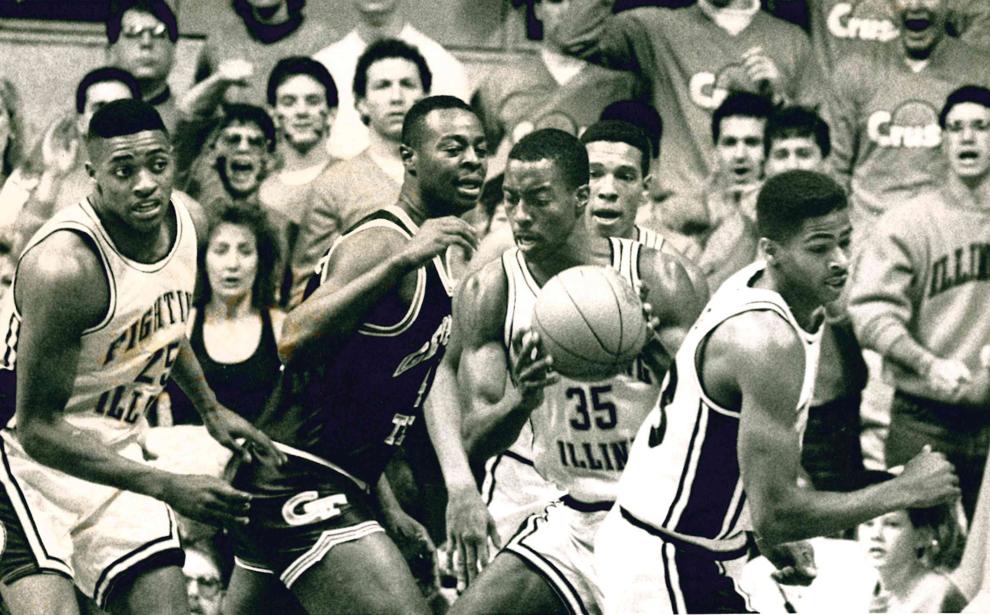 Relatives?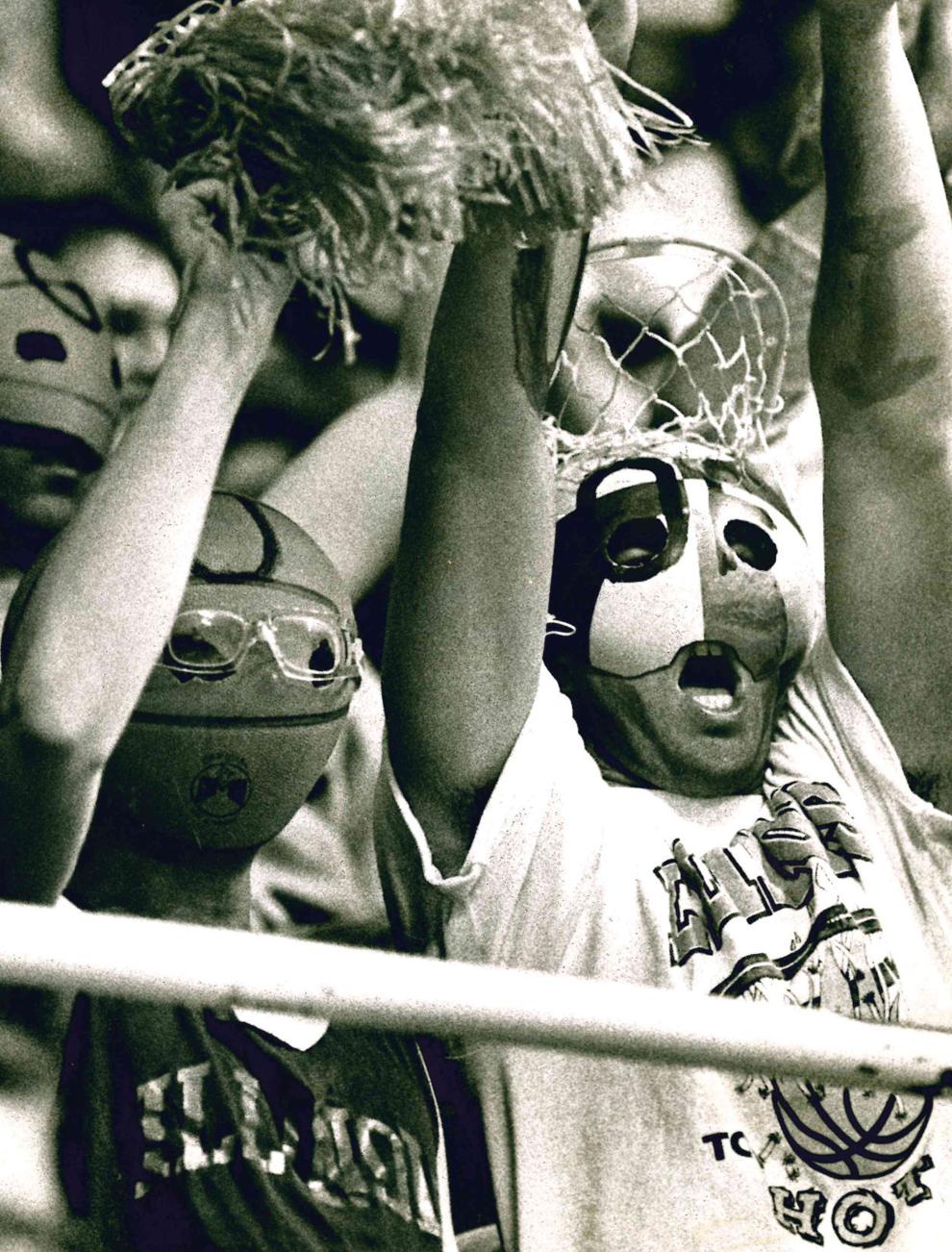 Talk of the Big Ten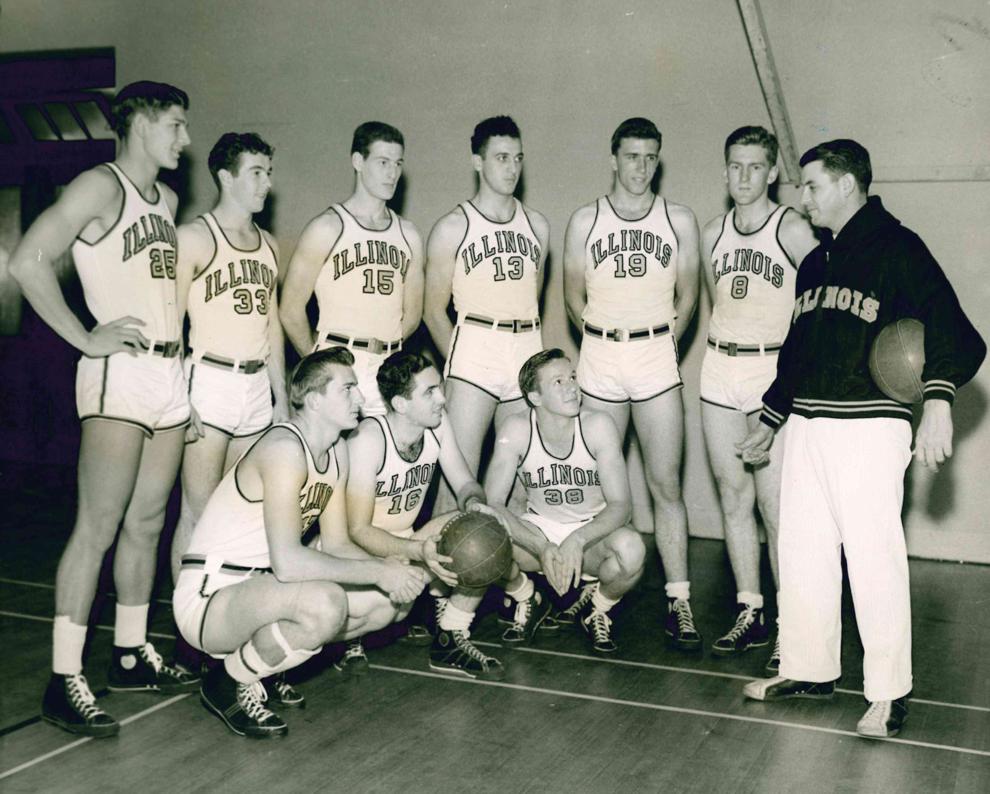 To the wire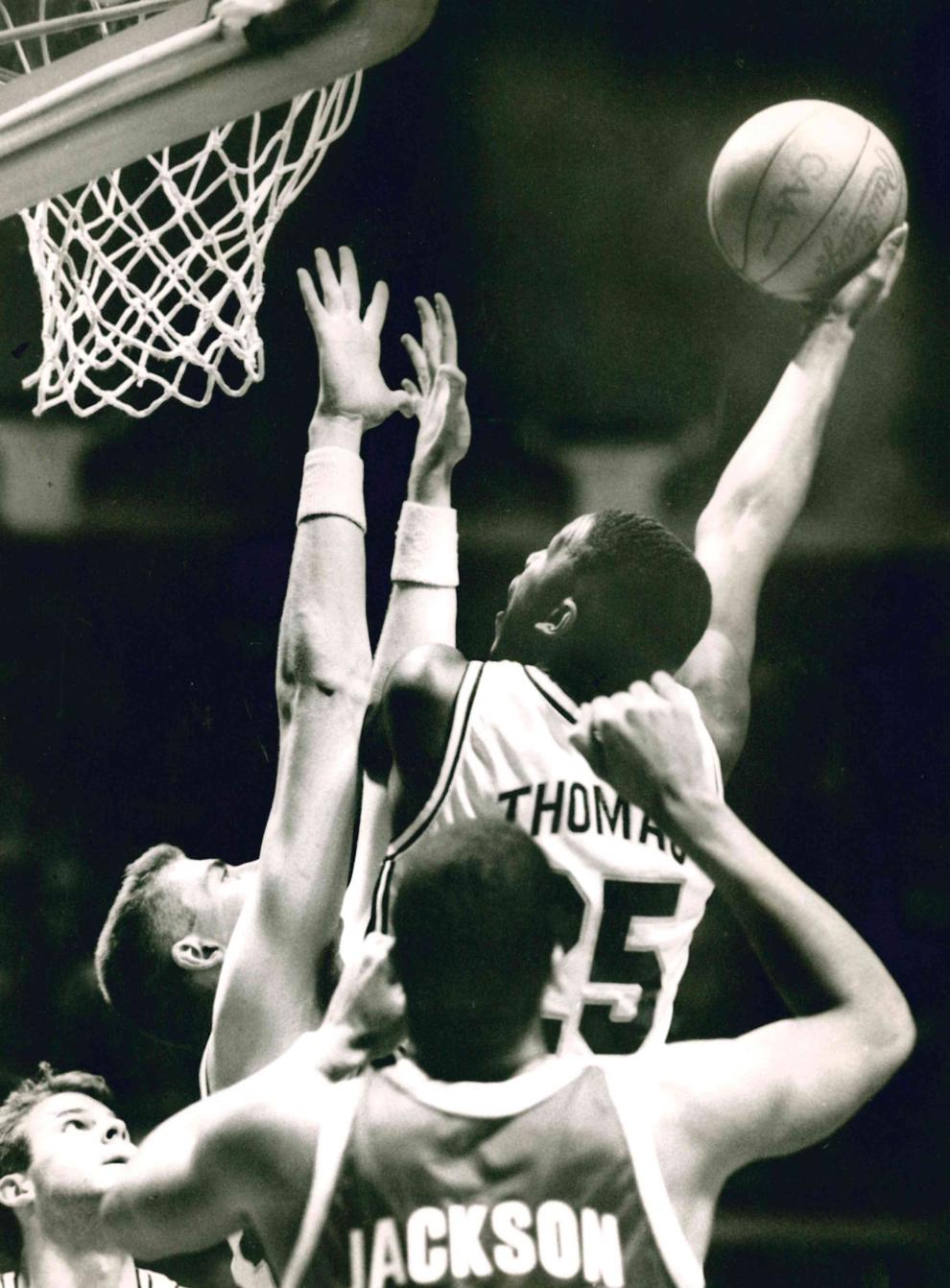 Tony Wysinger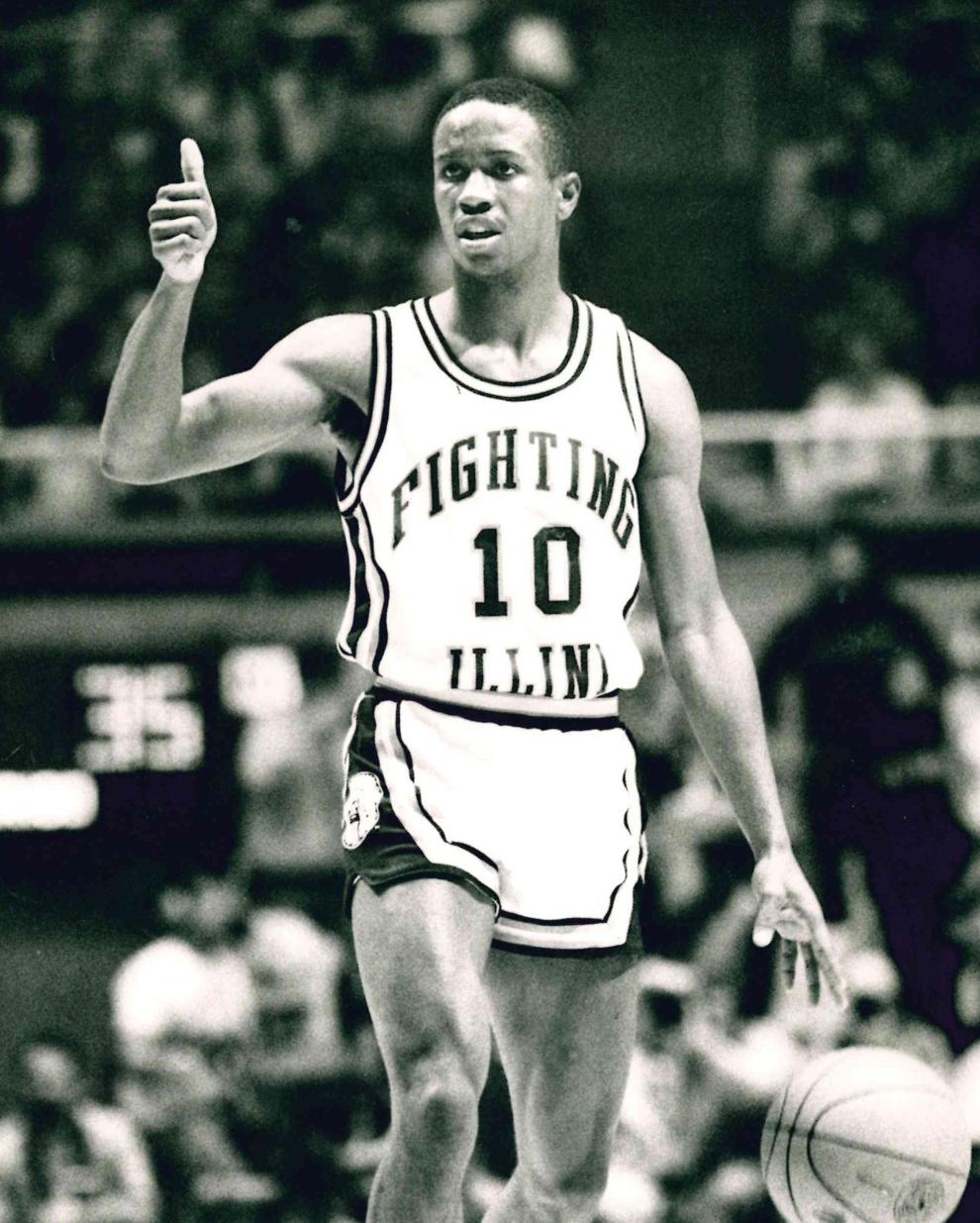 Warming up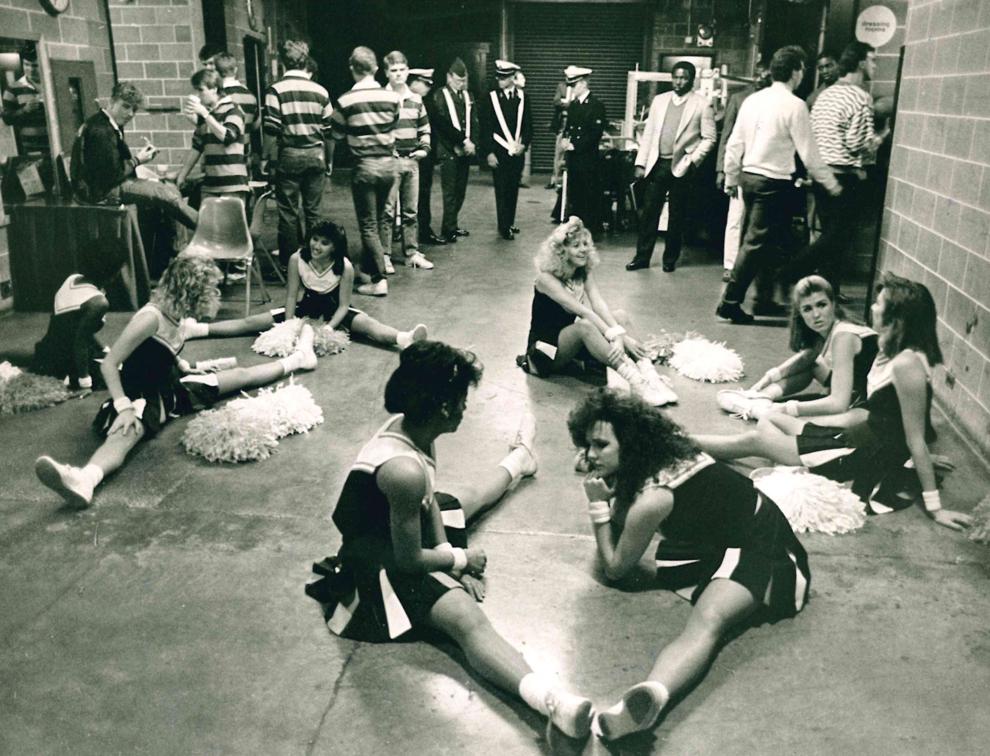 Whiz Kids Big Ten champs in '42, '43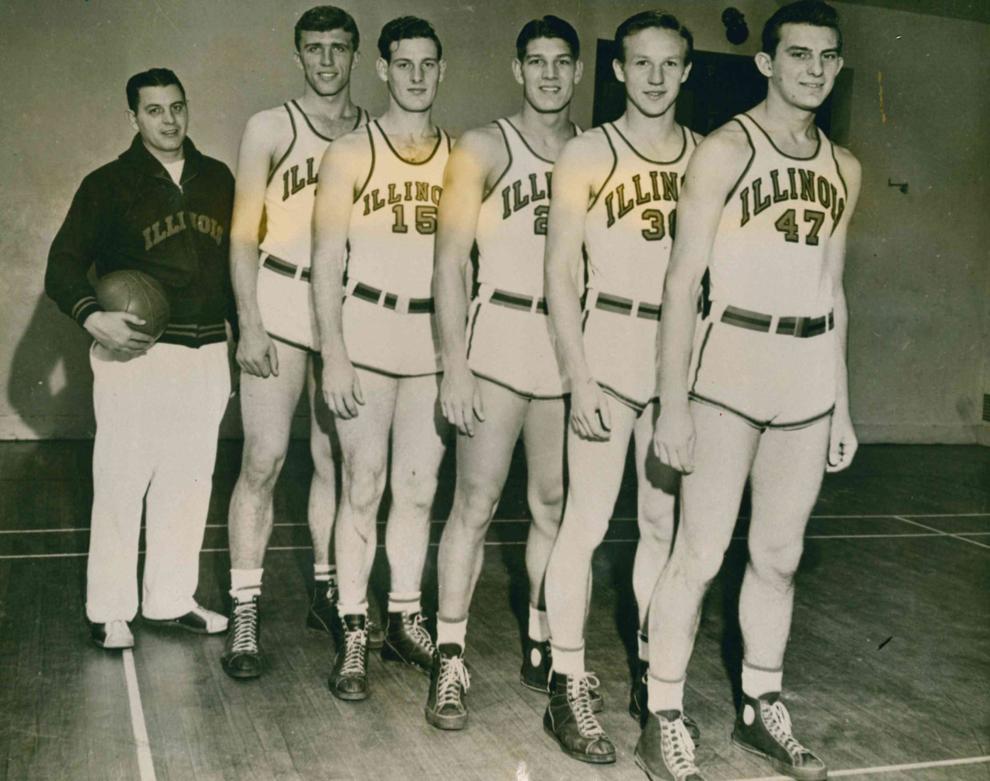 Wrong, Mr. Referee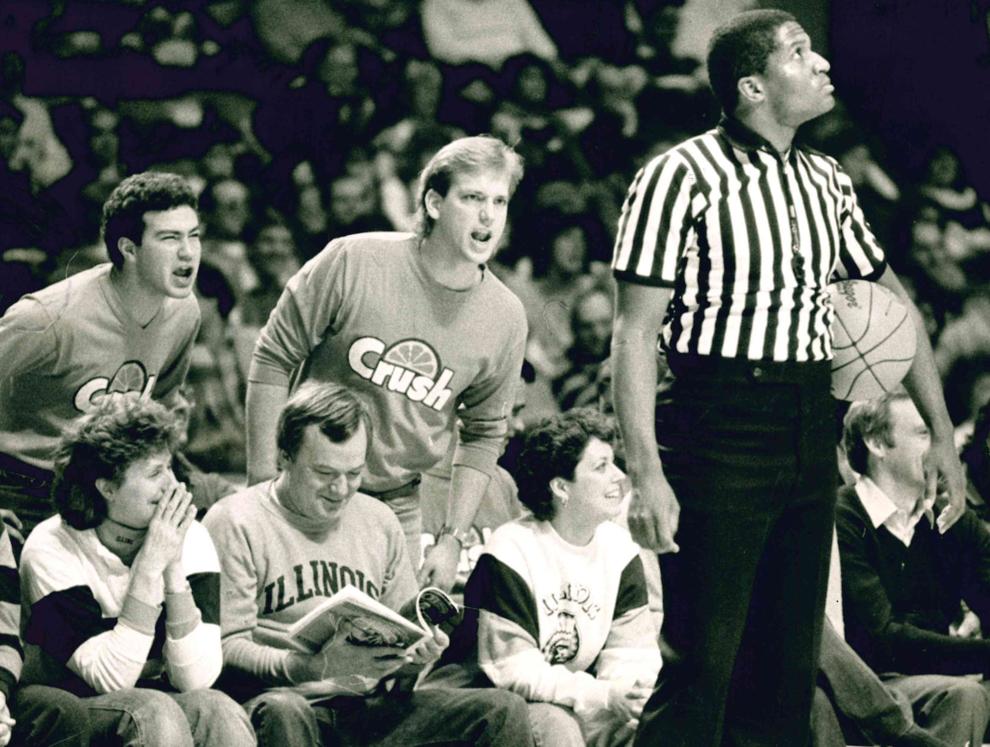 Contact Joey Wagner at (217) 421-6970. Follow him on Twitter: @mrwagner25