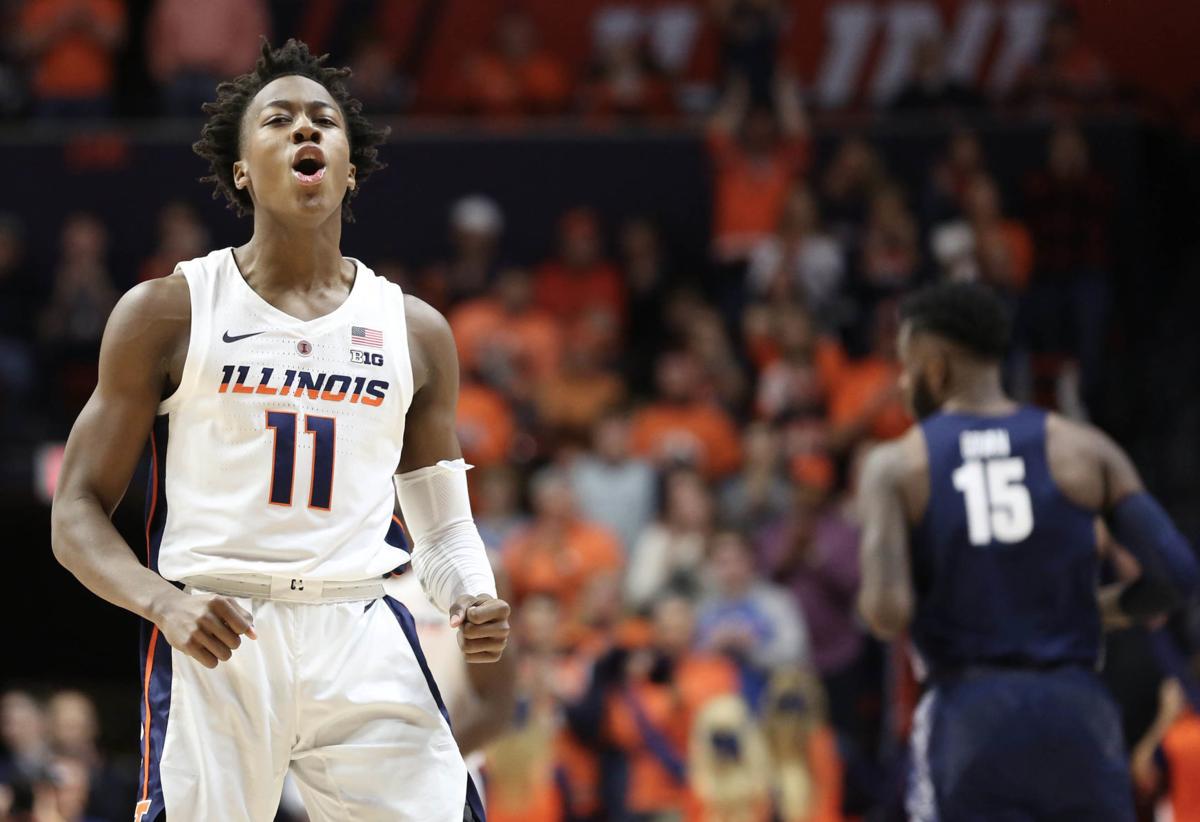 CHAMPAIGN — Illinois freshman guard Ayo Dosunmu will not declare for June's NBA Draft.
The deadline for early entries in the draft is April 21, and Dosunmu announced via Twitter on Thursday that he will return for his sophomore year at Illinois.
"I stayed home to help Coach (Brad) Underwood help turn Illinois around," Dosunmu said in a video. "We've beat some ranked teams this season, we tasted some success, but we didn't dance and Illinois needs to dance.
"The Orange Krush is ready to dance. I love my teammates. It's time to work harder. We're getting bigger, better, stronger. We are building. We will be better. I will be better and that starts now."
The end of the video featured the #unfinishedbusiness hashtag.
You have free articles remaining.
Dosunmu, a five-star recruit out of Chicago Morgan Park, was named Co-Most Outstanding Player by the Illinois basketball team alongside fellow freshman Giorgi Bezhanishvili.
Dosunmu became the first true freshman in Illini history to lead the team in scoring, averaging 13.8 points, and it was the fourth-best scoring average by a freshman in program history. He also led the team with 3.3 assists per game and was third on the team in rebounding (4 rebounds per game).
Dosunmu found his groove as the season progressed and turned in several signature moments. He had 20 points and six assists in a win over No. 13 Maryland at Madison Square Garden on Jan. 25, which set off a stretch for Illinois of five wins in six games.
He was also instrumental in the Illini knocking off No. 9 Michigan State at the State Farm Center in Champaign on Feb. 4, scoring 24 points and recording three steals. He had back-to-back 3-pointers in the final 2:32 of the game to seal the victory.
Then he helped Illinois to its first true road win at Ohio State on Feb. 14 with a late 3-pointer to sink the Buckeyes.
Contact Joey Wagner at (217) 421-6970. Follow him on Twitter: @mrwagner25