COLUMBUS, Ohio — As Illinois broke the huddle from a timeout with 57 seconds left and a three-point lead against Ohio State on Thursday, Giorgi Bezhanishvili went to Ayo Dosunmu with a plan to get him to the rim unimpeded.
Bezhanishvili told Dosunmu that he would seal the defender, freeing him up to dash to the rim and give Illinois a two-possession lead.
Dosunmu, though, had other plans.
"He was like, 'Giorgi, I'm hitting this trey ball,'" Bezhanishvili said from the bowels of Value City Arena. "He told me that, actually, and then he just went up there. He was confident. I knew it would go in and it just happened."
Dosunmu canned a 3-pointer late in the shot clock and with 29 seconds left on the game clock to bury Ohio State on the way to Illinois' 63-56 win over the Buckeyes to notch its fourth consecutive win. It was the first true road win of the season for the Illini (10-15, 6-8) and the first win in Columbus since 2009, when Dosunmu was in middle school and "probably playing video games all night."
"I just have that mentality," Dosunmu said. "We're on the road, we're up and we don't have anything to lose. Nobody in this building is expecting me to make that shot, only my team and my family and our fans here. That's a shot I practice a lot. I just wanted to take it and make it."
---
---
In total, Dosunmu finished with 15 points, four rebounds and three assists to extend the longest current win streak in the Big Ten.
There's not a doubt on the Illini team when Dosunmu, a freshman, launches a shot. His teammates see his work ethic and a fierce attention to detail. When he steps into his shot, they know it's good.
"He's one of those players that if we're down two or up one, he's going to shoot a 3 and he's going to hit it," said Illinois guard Trent Frazier, who also finished with 15 points. "He's going to make sure you have no chance to win against us. That's the mindset he has and that's why he's been so successful. He's going to continue to do that and help us win."
It's the second time during this four-game winning streak that Dosunmu has stepped up in a big moment to seal a win. With the game on the nine days ago against then-No. 9 Michigan State, Dosunmu made back-to-back 3-pointers with two minutes left to seal an upset of the Spartans.
When he needed to come through on Thursday, on a night the offense wasn't at its peak, shooting 36.2 percent from the floor and 15.4 percent from 3-point land, Dosunmu stepped up.
About the only blemish from Dosunmu down the stretch of the game came with roughly six minutes left when he missed an uncontested layup. Dosunmu said he knew he could make up for the missed layup later in the game, but was not thrilled with his 2-of-6 performance from the free-throw shooting.
---
You have free articles remaining.
---
That was null and void with his game-sealing 3-pointer.
"He's not afraid," Illinois coach Brad Underwood said. "When you work as hard as Ayo and you have that confidence and that air, there's a lot to be said about not fearing missing it and he doesn't fear that. He knows he's put in so many times. There aren't a lot of people like that."
Illinois got a little bit of something from everyone. Dosunmu had the big late shot, Frazier powered the team in the first half before missing the final 2:39 after bumping knees with an Ohio State player. Andres Feliz (9 points) had two clutch layups to snap a five-minute scoring drought in the second half. Alan Griffin was one of the first two off the bench and had a pair of steals and a block to offset an off shooting night. 
"We kept saying, 'Let's stay together and let's fight together for each other,'" said Bezhanishvili, who had 13 points and seven rebounds. "I think we played as a team. Everybody made huge plays. Ayo hit the 3, we had stops and huge rebounds. We just came together as a group and we won the game."
More important than all of that was the defense. Illinois held Ohio State to 44.4 percent from the field and locked down late in the game after the Buckeyes took a one-point lead, 45-44, after a Duane Washington Jr. dunk, on which he was fouled and converted an and-1 play from the free-throw line. That happened with 8:28 left in the game, and the Buckeyes made just two field goals from that point on.
"It was a team effort to hold a very good team offensively who's been shooting the cover off of it to two field goals in the last eight-and-a-half minutes," Underwood said. "We won this with good old-fashioned grit and our defense."
It was a far cry from the first meeting on Dec. 5 in Chicago — an Ohio State win. Upon watching film earlier this week of that game, Illinois couldn't believe that was the same team. Ohio State (16-8, 6-7) shot 47.1 percent from the field at the United Center.
"I think it's defense," Frazier said of how the team is different. "We're so dialed in on defense and everyone's confident to sit down and guard the ball and guard whoever their best player is and take it away. I think we're doing a good job with that."
Illinois is climbing up the Big Ten standings with less than a month left before the tournament in Chicago. The Illini travel to Wisconsin on Monday to try to extend the winning streak to five games. But not before the team celebrated their first true road win of the season — and the second in Underwood's tenure at Illinois — in the locker room.
"That's what we came here for, to get our respect," Frazier said. "We talked about it all week. No one believes in us. People probably put us at the bottom of the Big Ten this year and we've been working our butts off. All we're doing right now is playing with a purpose. We're trying to get our respect that we deserve because we're winners."
---
Mark Tupper's Top 10 greatest Illini basketball players of all time
10. Kiwane Garris, 1994-97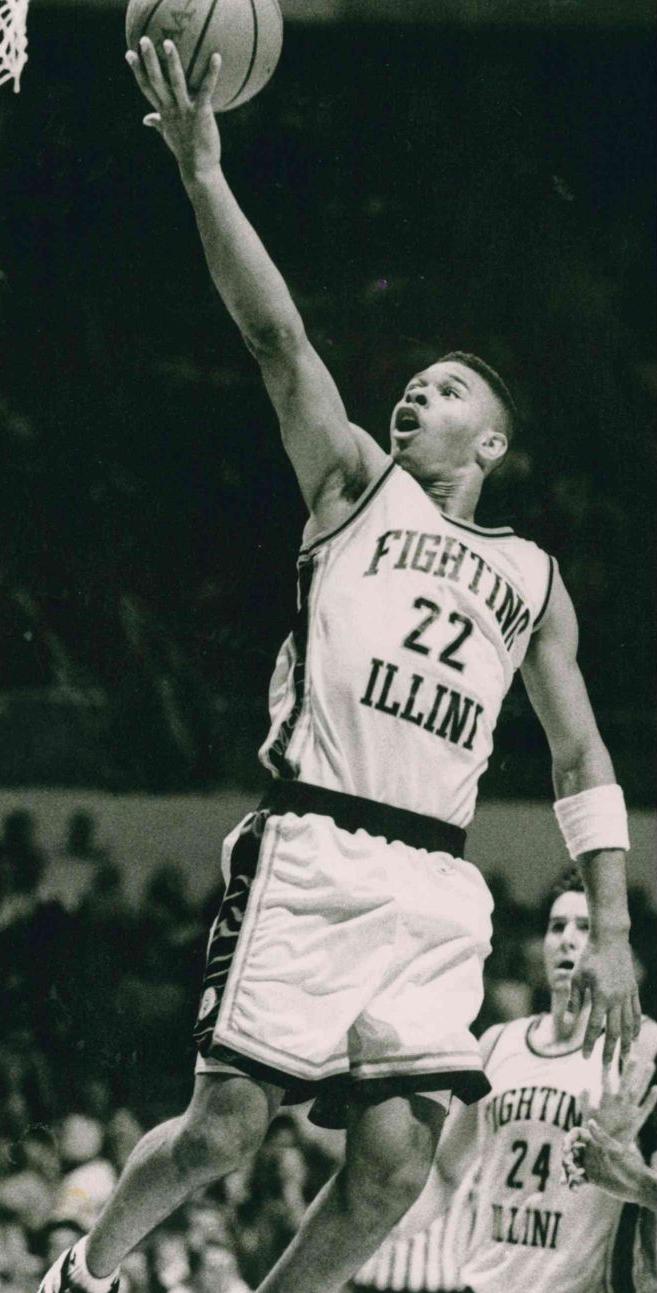 9. Don Freeman, 1964-66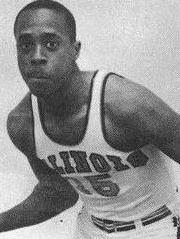 8. Deon Thomas, 1991-94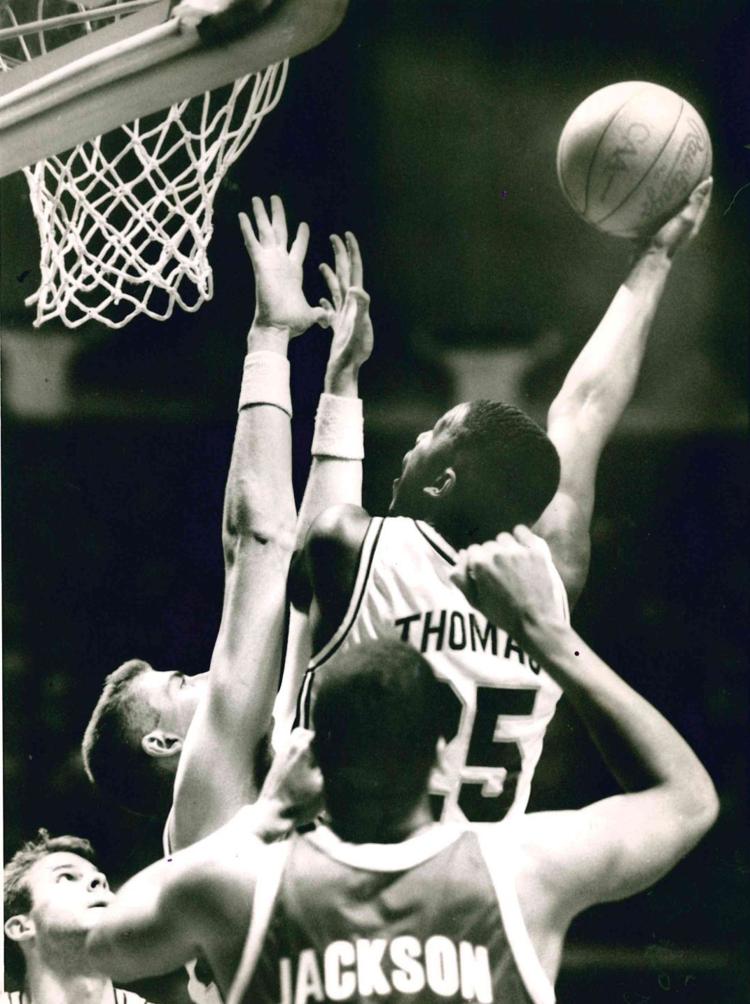 7. Brian Cook, 2000-03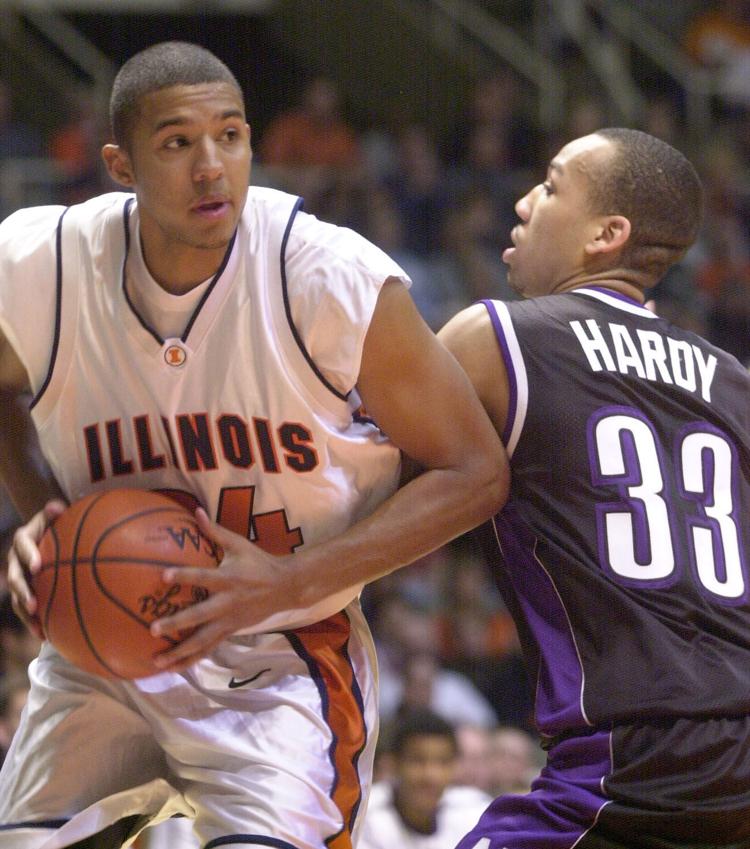 6. Kenny Battle, 1988-89

5. Kendall Gill 1986-90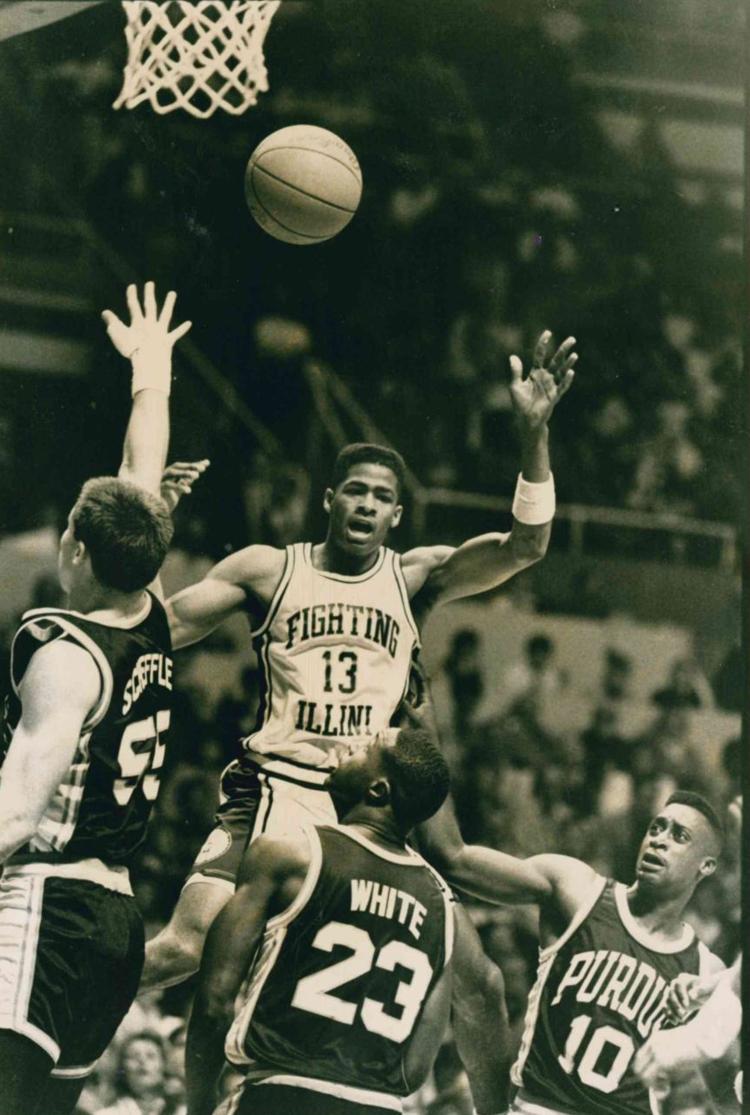 4. Deron Williams, 2003-05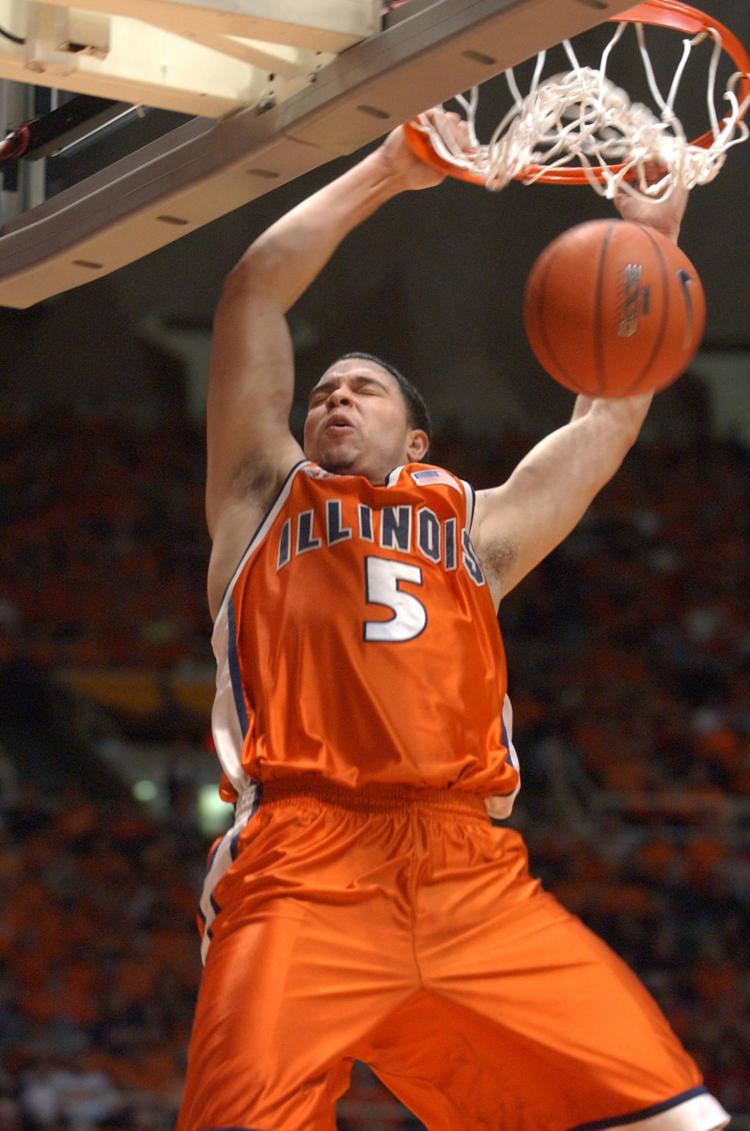 3. Nick Anderson. 1988-89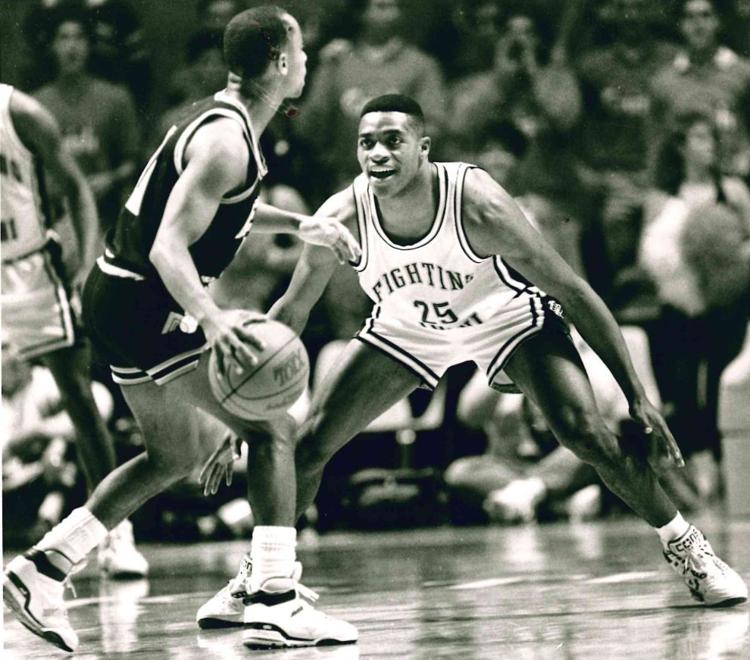 2. Nick Weatherspoon, 1971-73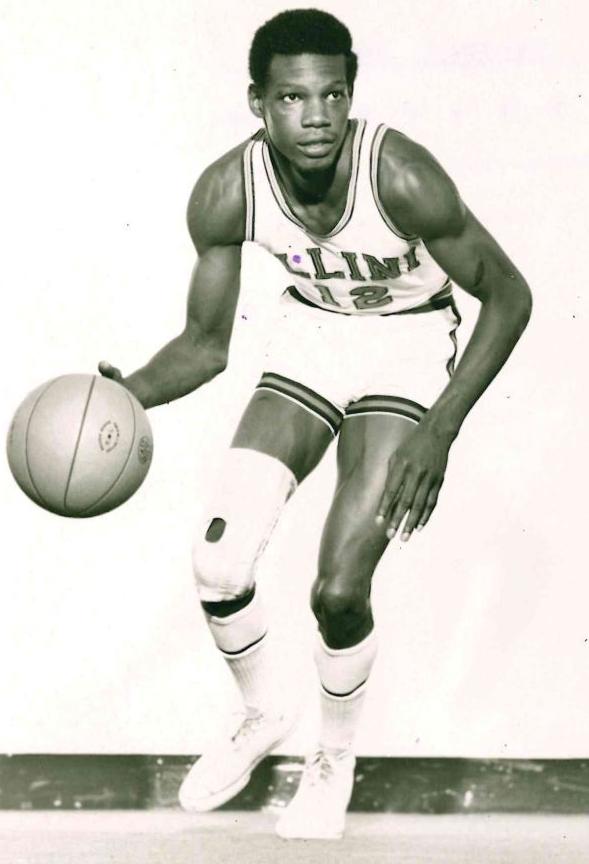 1. Dee Brown, 2003-06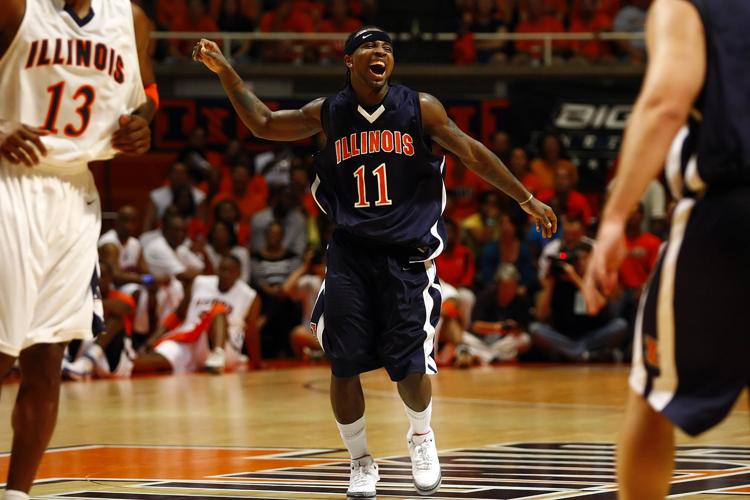 Honorable mention - Dave Downey, 1961-63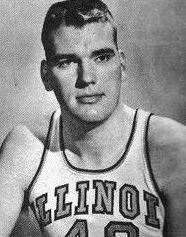 Honorable mention - Bruce Douglas, 1983-86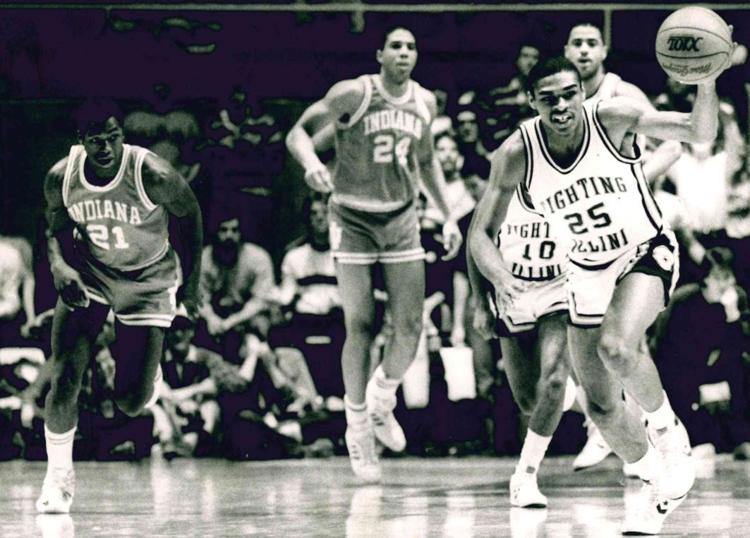 Honorable mention - Ken Norman, 1985-87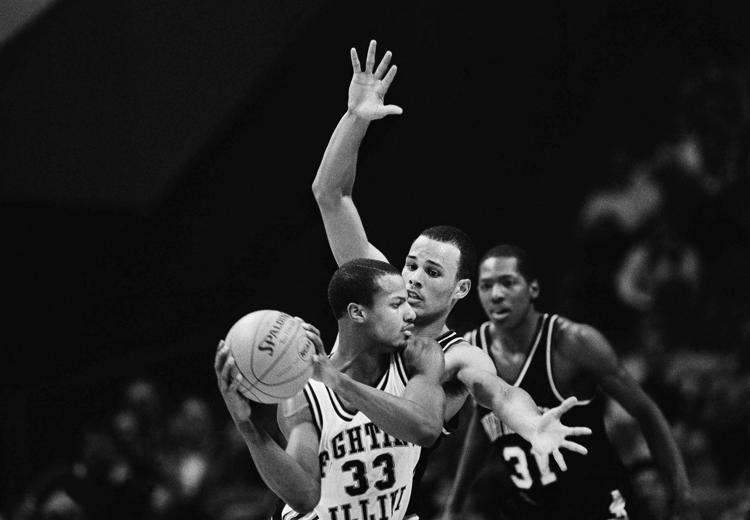 Honorable mention - Frank Williams, 2000-02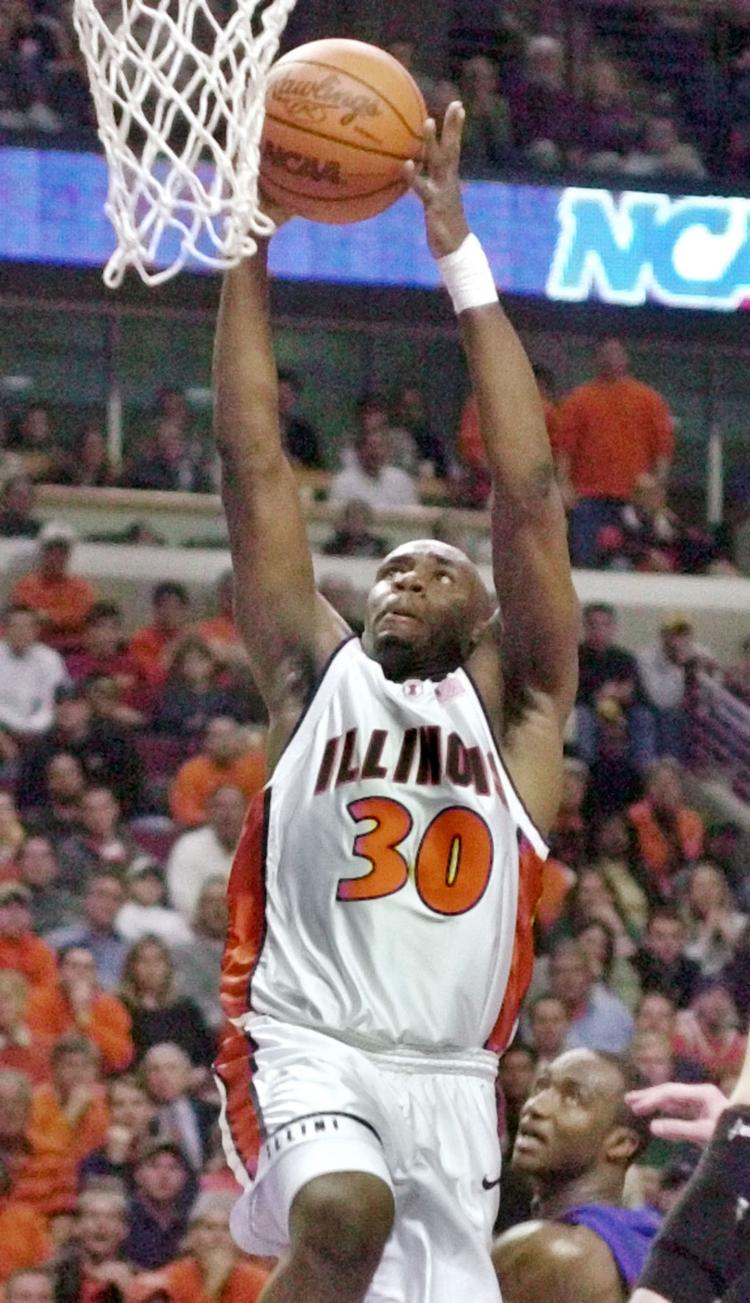 Honorable mention - Derek Harper, 1981-83
Honorable mention - Andy Phillip, 1942-43, 1947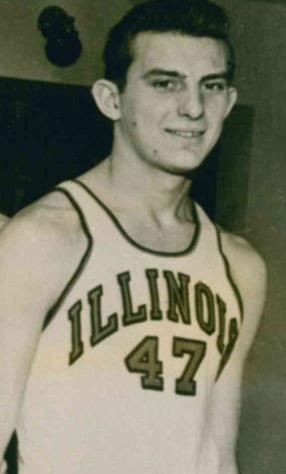 Honorable mention - Dave Scholz, 1966-69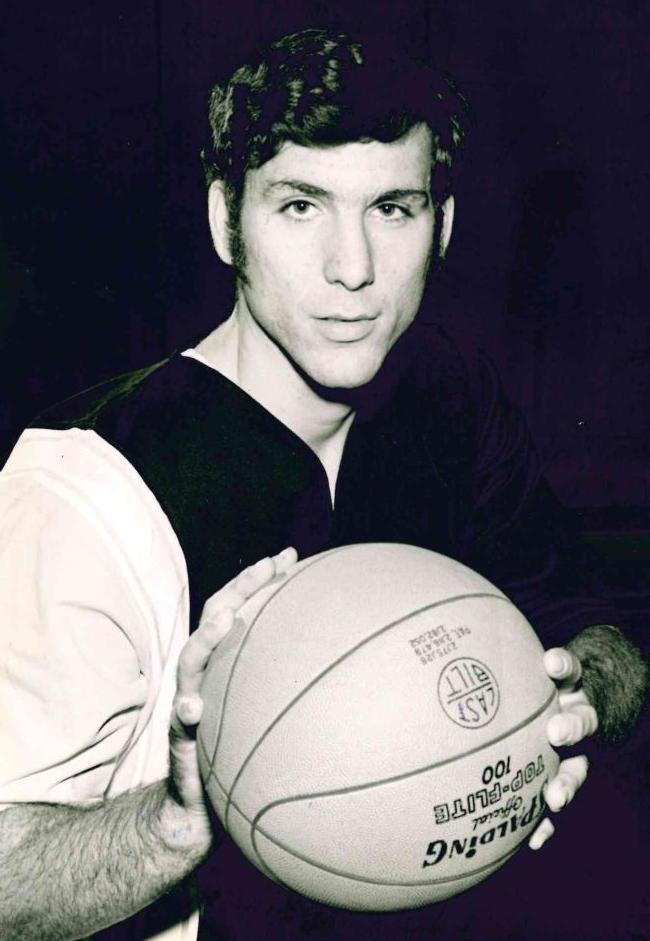 Honorable mention - Eddie Johnson, 1978-81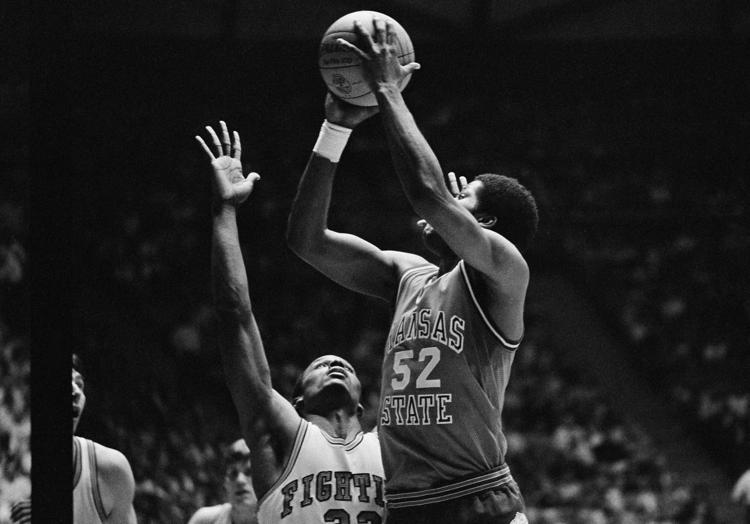 Honorable mention - Johnny "Red" Kerr, 1952-54