CHAMPAIGN — Illinois sophomore safety Bennett Williams has been dismissed from the Illinois football team, a team spokesperson confirmed.
Williams was suspended the first three games of the season for a violation of team rules, and returned in Week 4 against Penn State before leaving with an injury.
"A part of growing up is realizing that sometimes relationships don't work out," Williams said in a Twitter post Thursday morning. "I'm sad to say that I'm no longer a part of the University of Illinois football team. I take full responsibility for my actions that contributed to this and I'm sorry we couldn't make it work.
"I'd like to thank the University of Illinois, coaches and staff for originally believing in me and giving me a chance. I'm proud of what I've accomplished here.
"The team is on the rise and I know they have success in their future. Thank you to the Illini fans — you are amazing and I appreciate your unconditional love and support. I will miss my teammates most of all — but I know the bonds we've created will last a lifetime.
"My biggest regret is letting down people I love the most, and those who have supported me throughout my journey. To them I say that I will strive to make you proud. I look forward to a bright future and finding the best place for me to grow as a player and a person."
As a freshman last season Williams was named ESPN.com Freshman All-American and to the BTN.com All-Freshman team, playing in 11 games with seven starts at safety. Williams recorded 64 tackles with 1.5 tackles for a loss, three interceptions, two pass breakups and one forced fumble.
His three interceptions led the team.
Williams did not travel to the team to Rutgers last week after suffering a hamstring injury against Penn State. Illinois coach Lovie Smith and defensive coordinator Hardy Nickerson made changes to the secondary coming out of the bye week that included starting sophomore Tony Adams at one safety spot and freshman Sydney Brown at the other.
Quarterback Cam Thomas left the program earlier this season.
---
MORE ILLINI: Check out these 32 historical Illini football photos
Looking up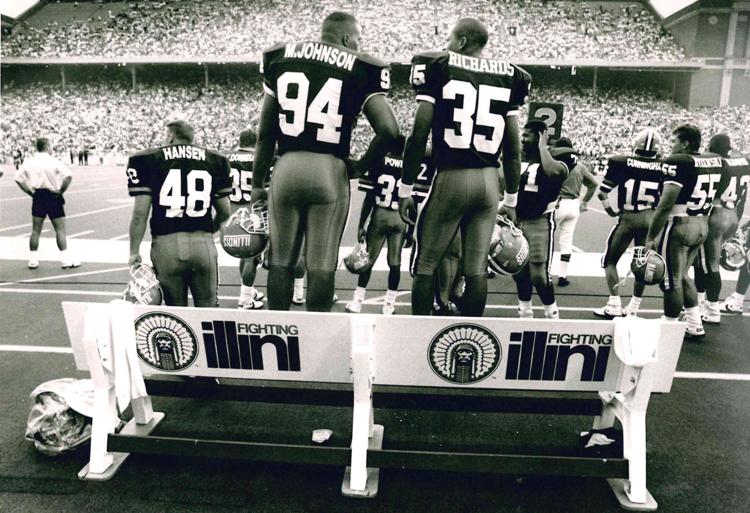 Good Block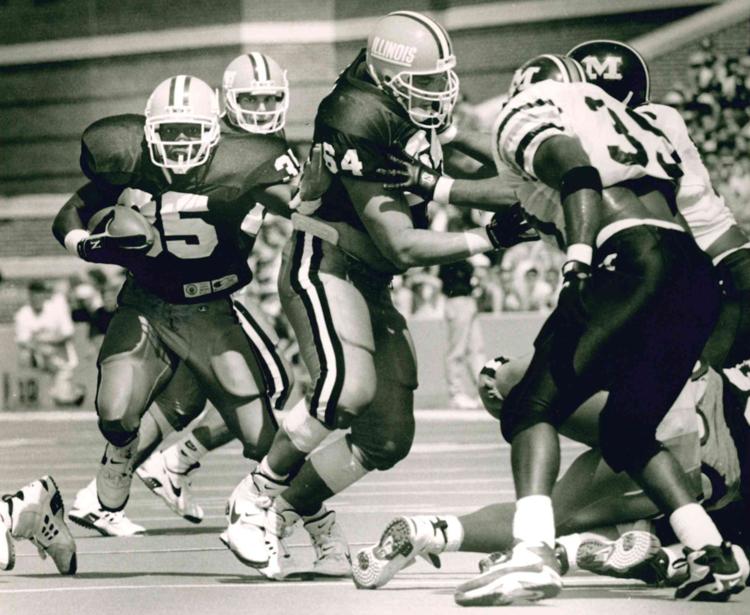 Taking a Dive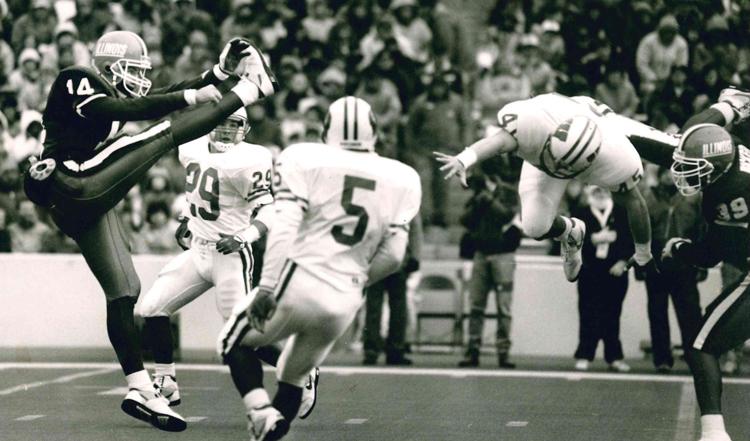 On the loose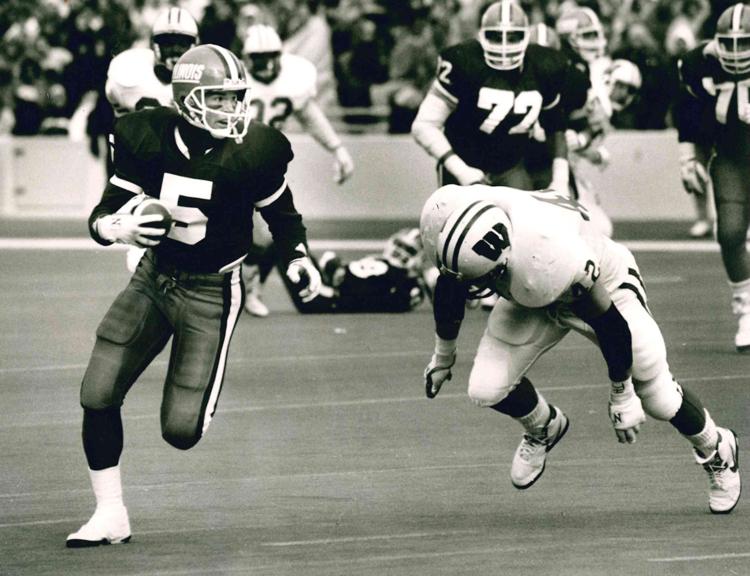 University of Illinois Football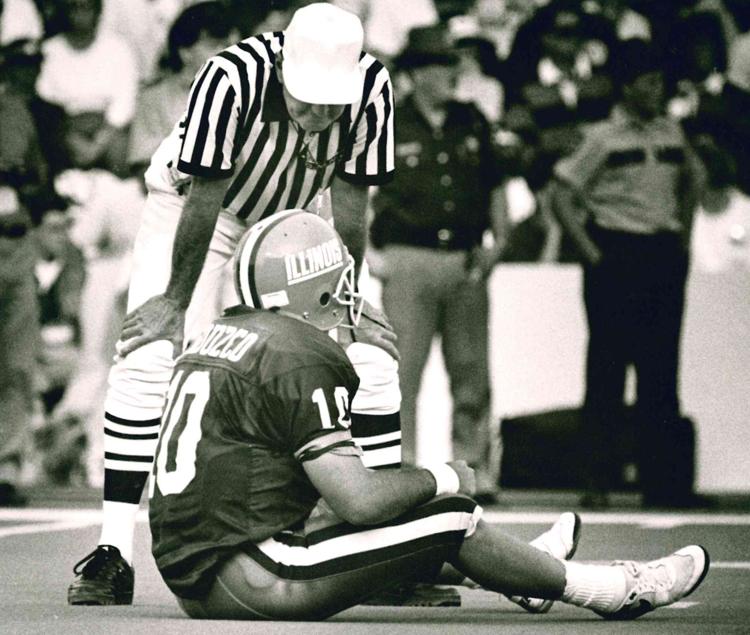 Coming at ya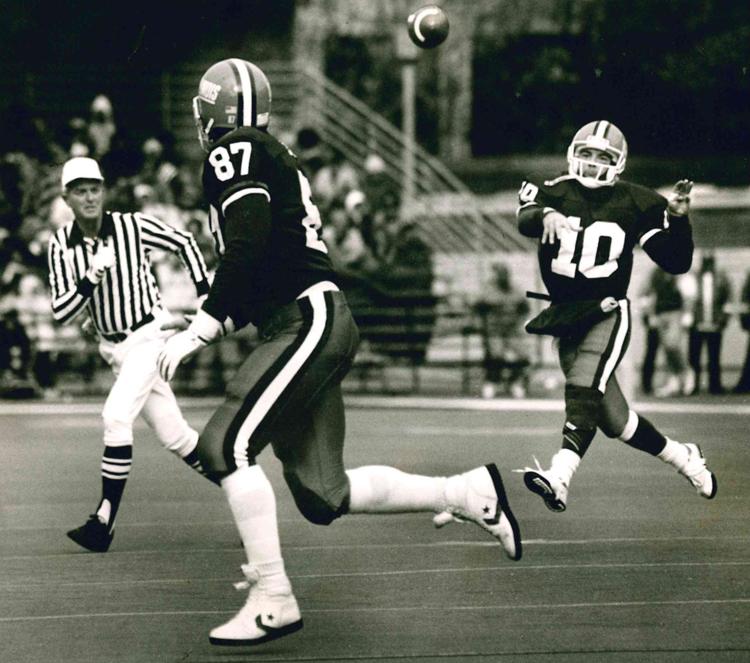 To run
Joyous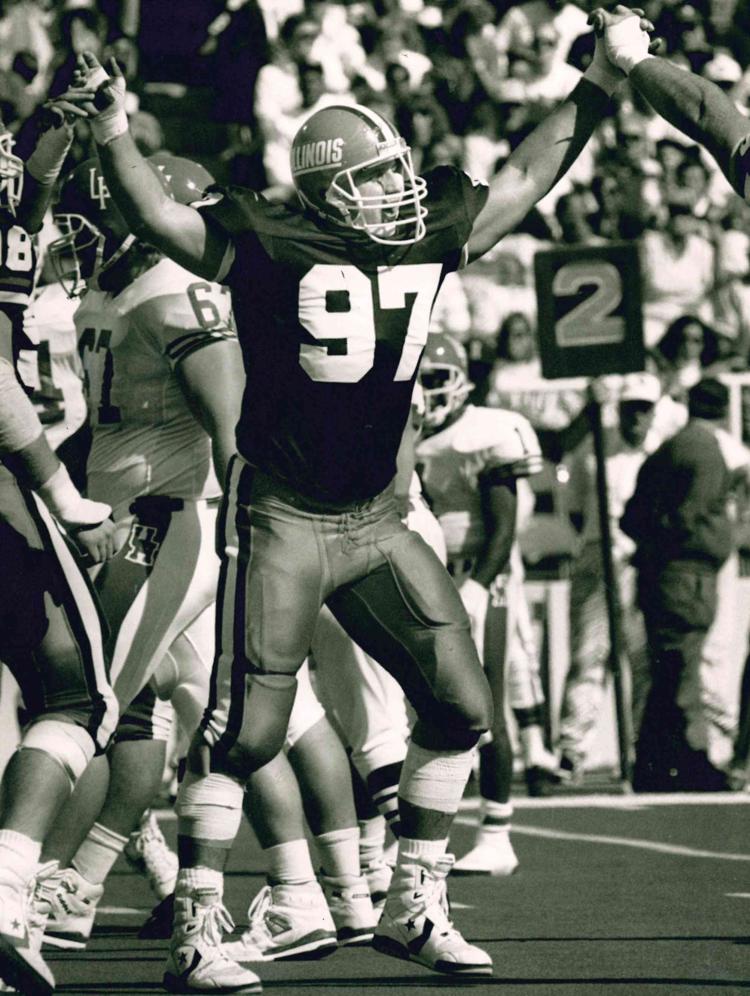 Lester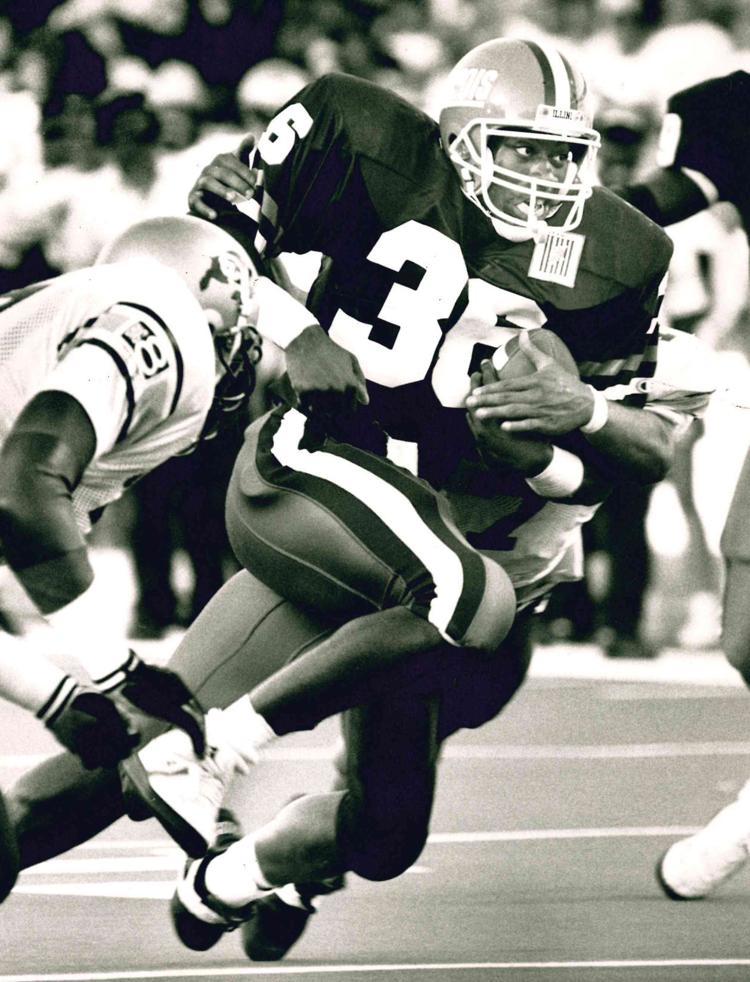 Sack attack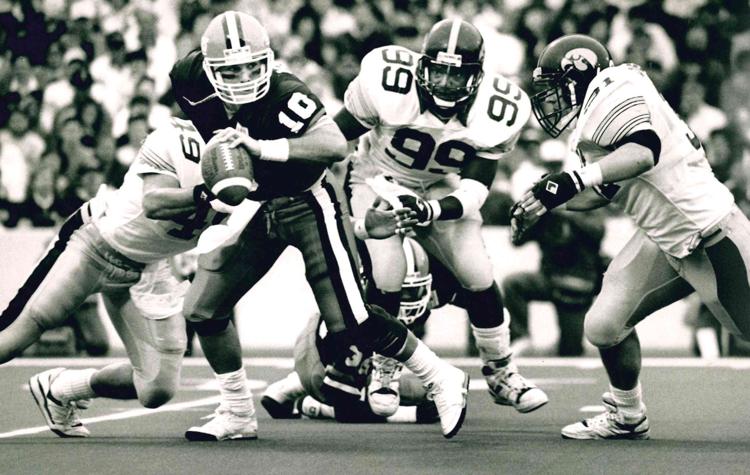 Waiting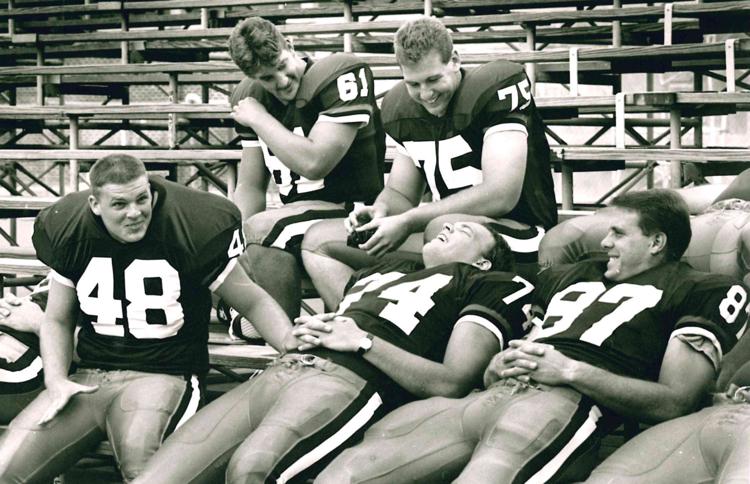 A coming through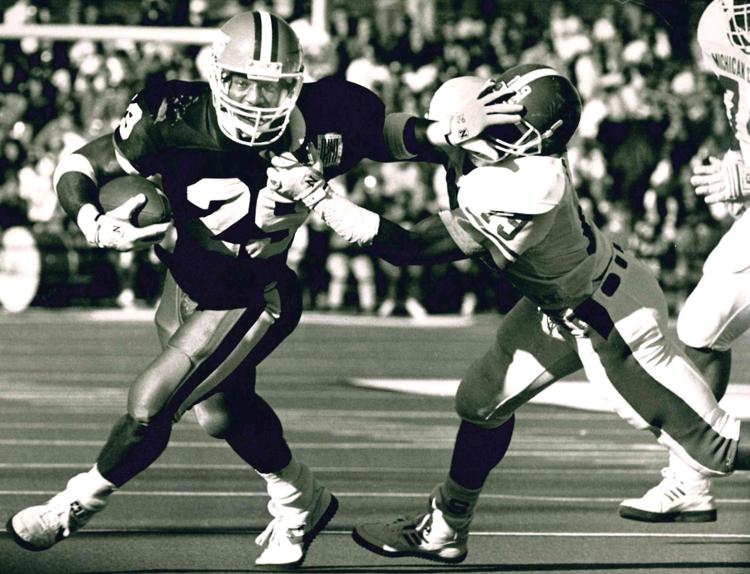 Sideline maneuver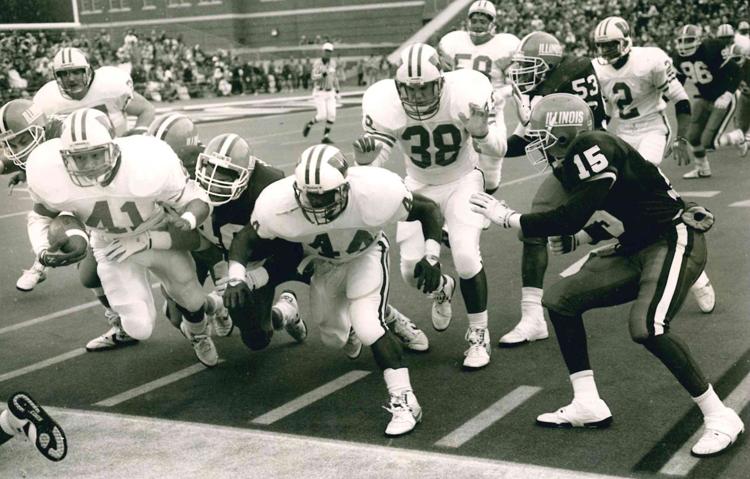 Mowing them down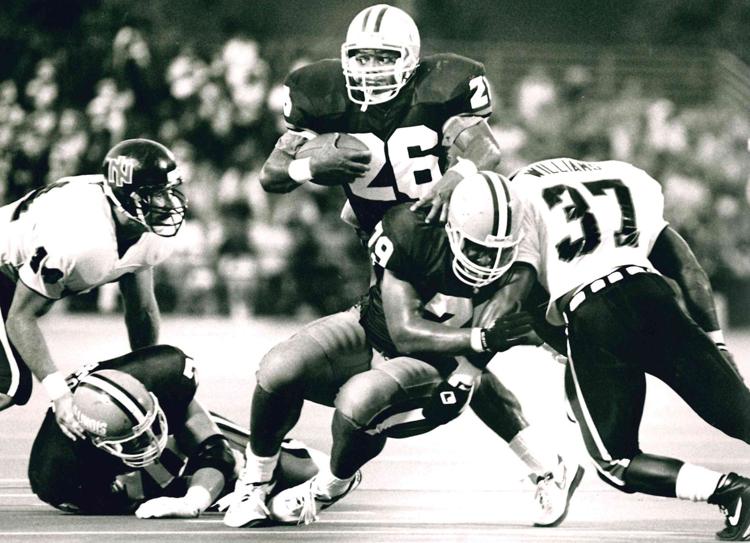 That's my buddy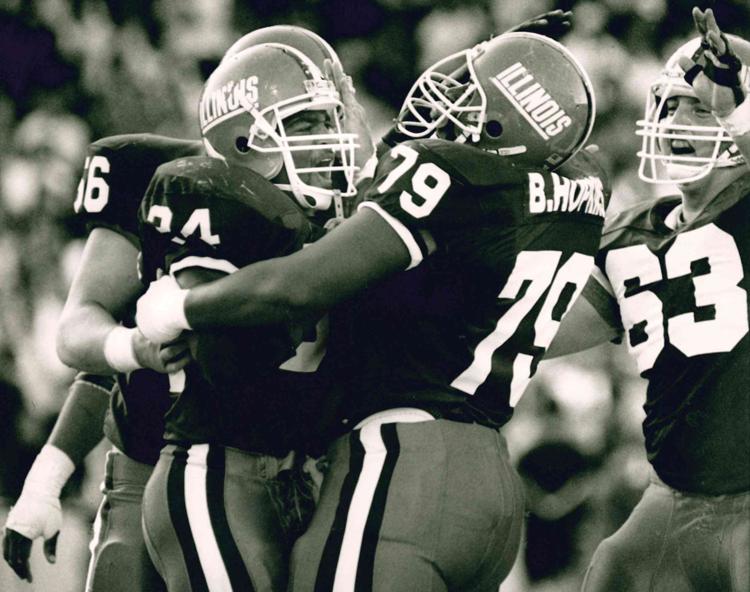 1992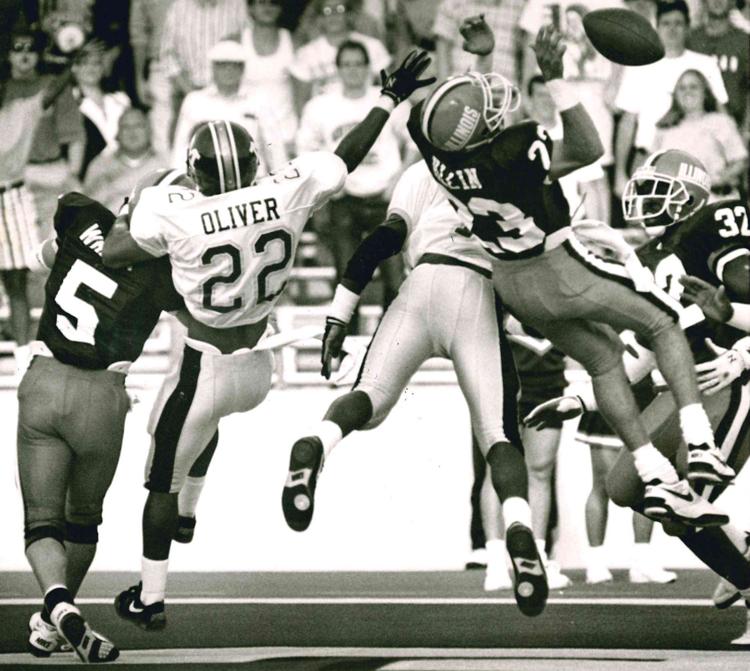 Traffic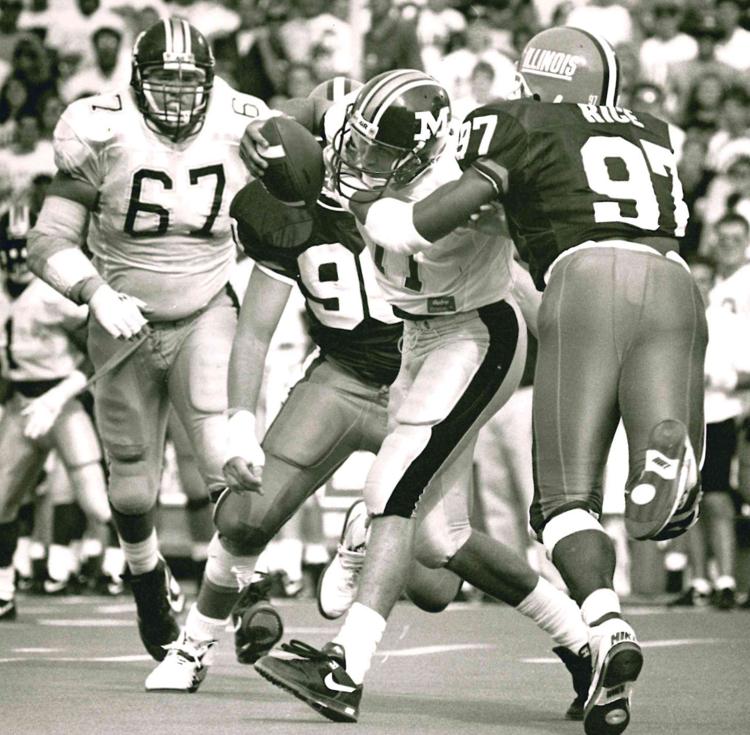 Busting through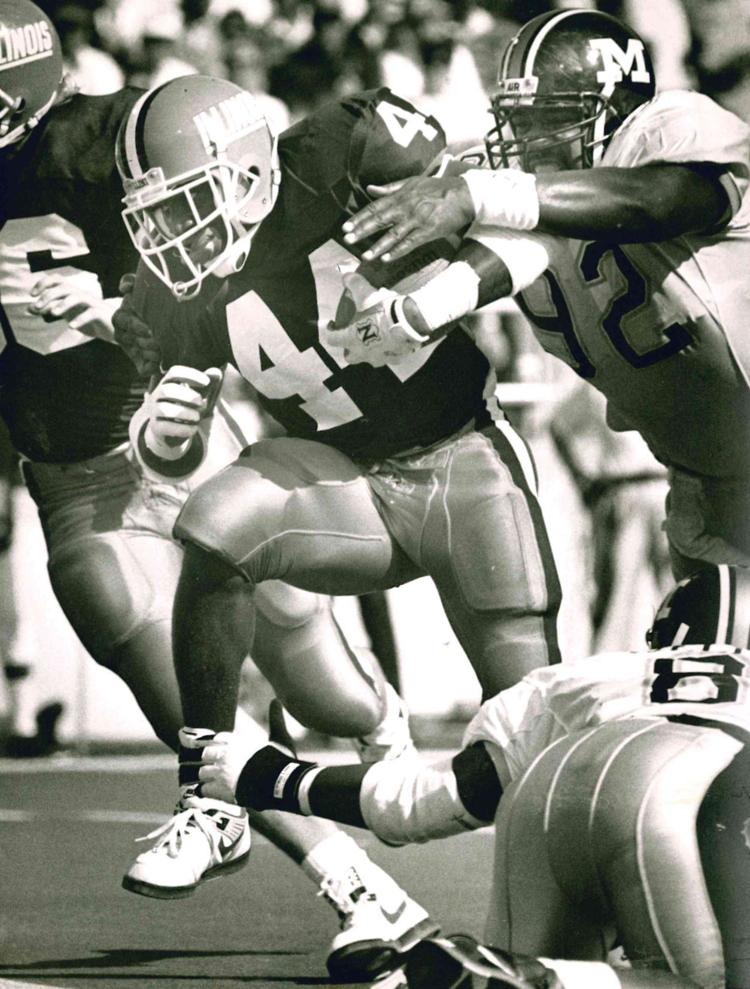 Final Exit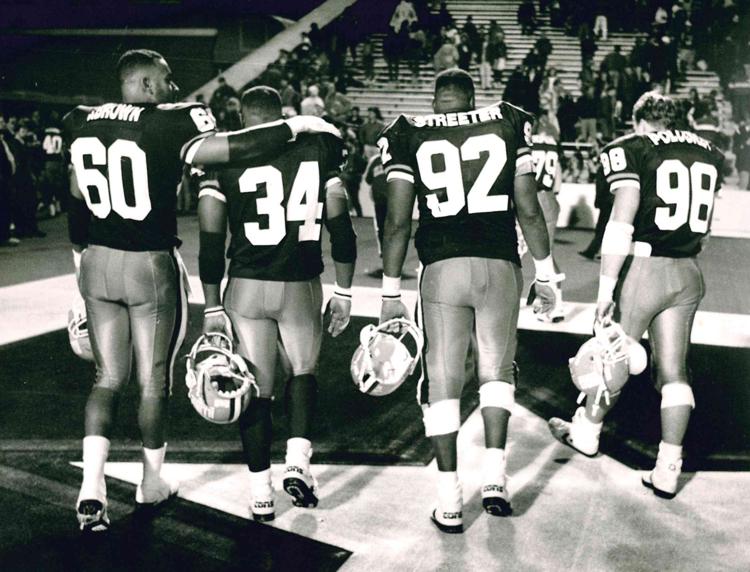 Scrum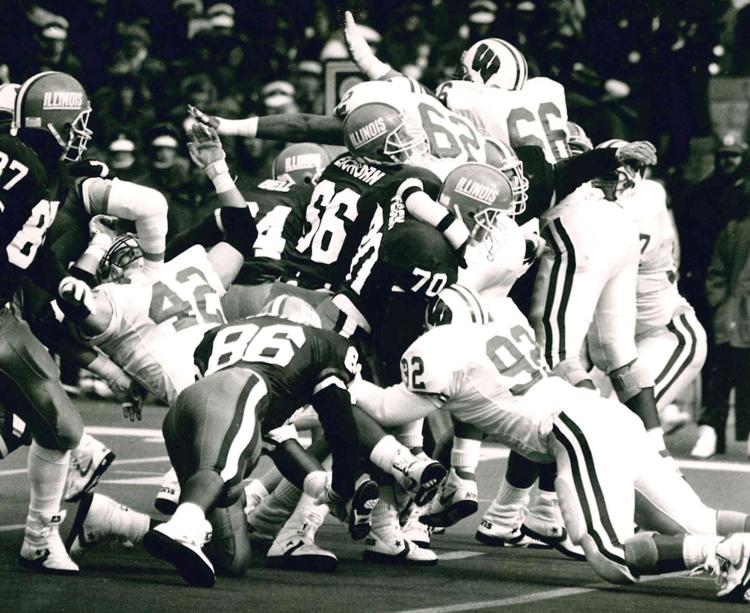 On the run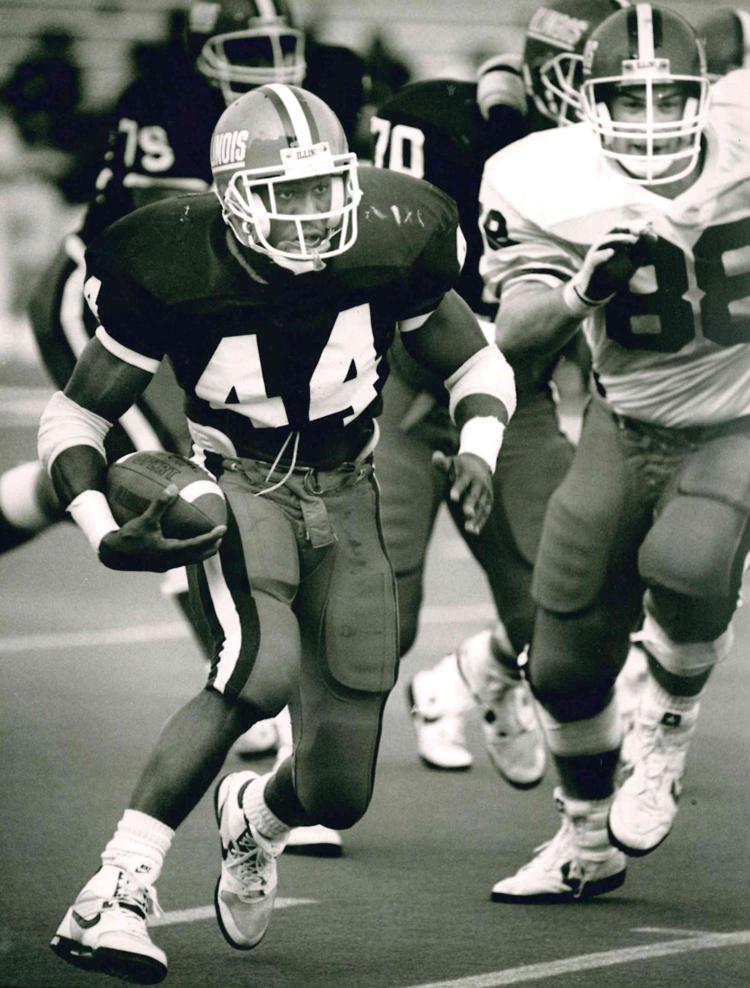 Sack attack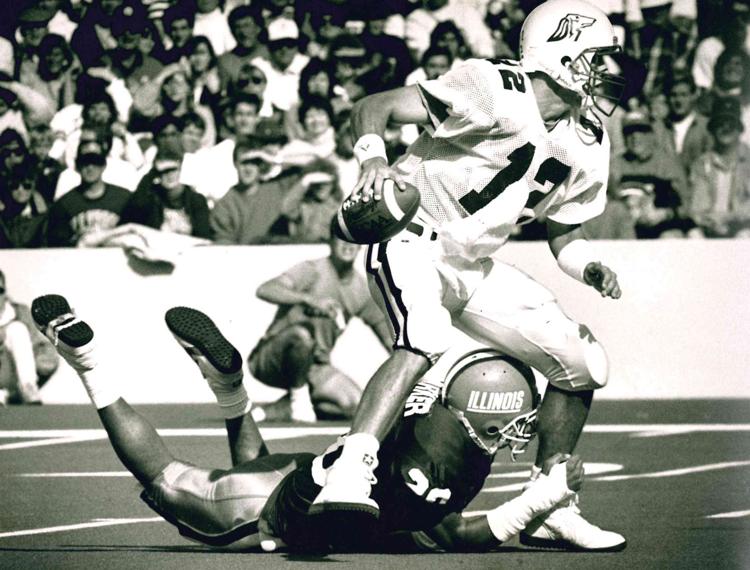 Pileup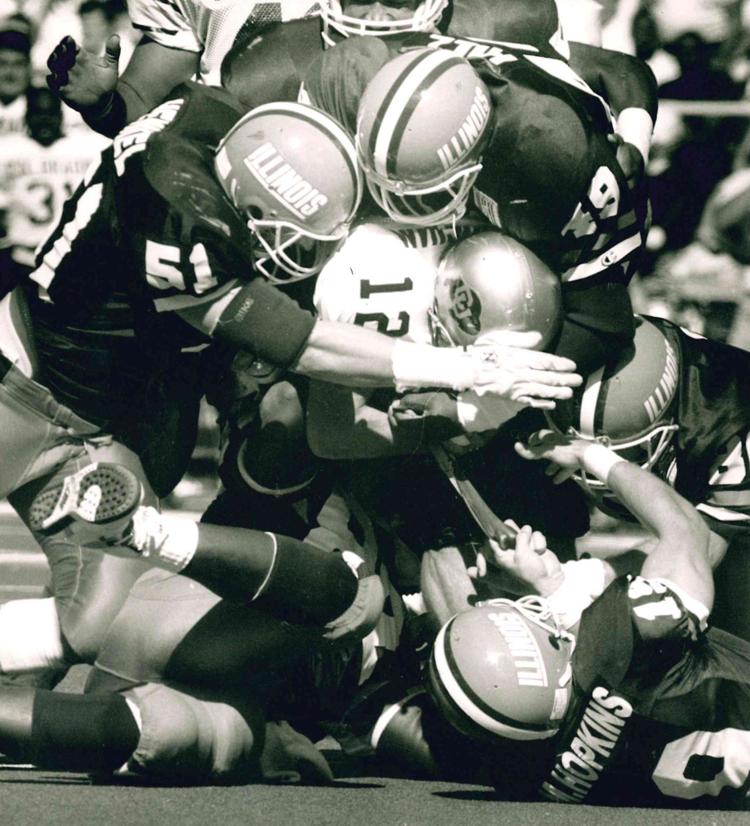 Take that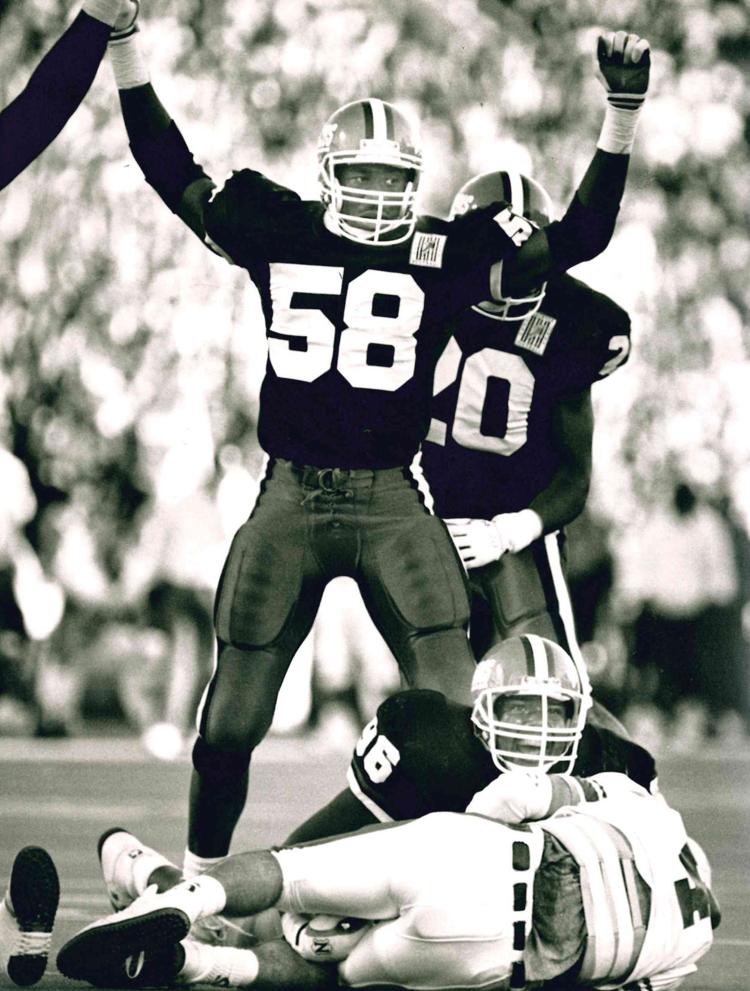 1991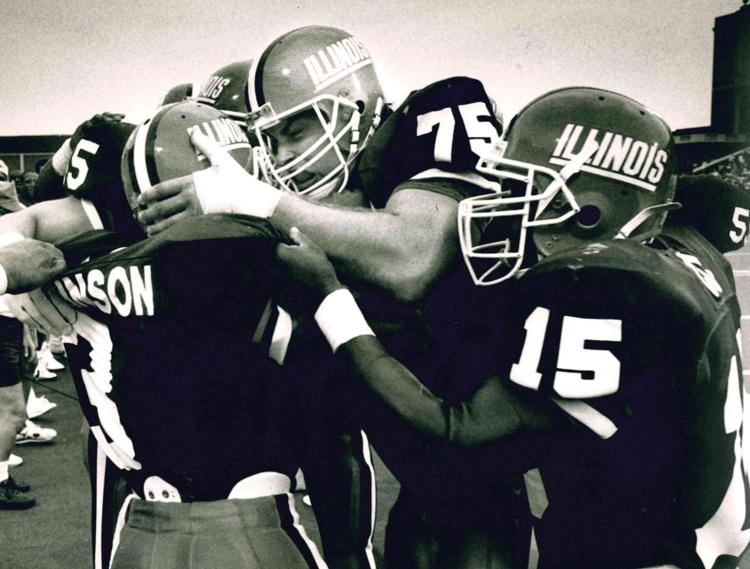 Lean on me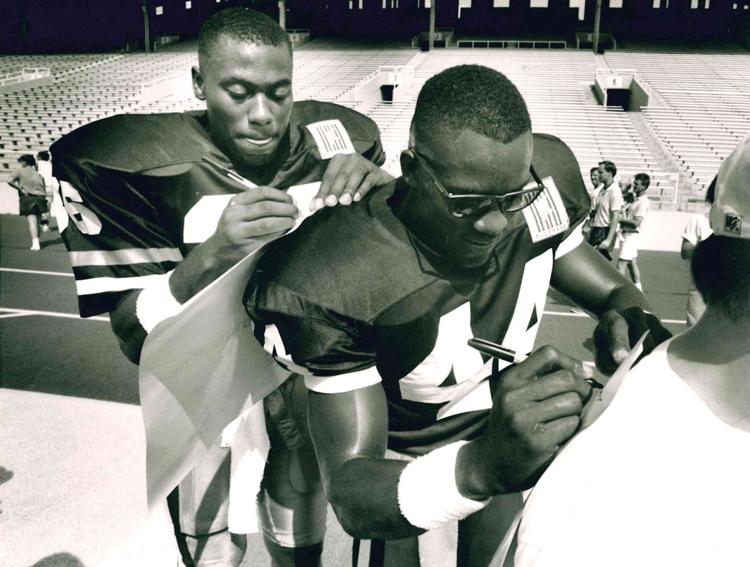 Way to go
1991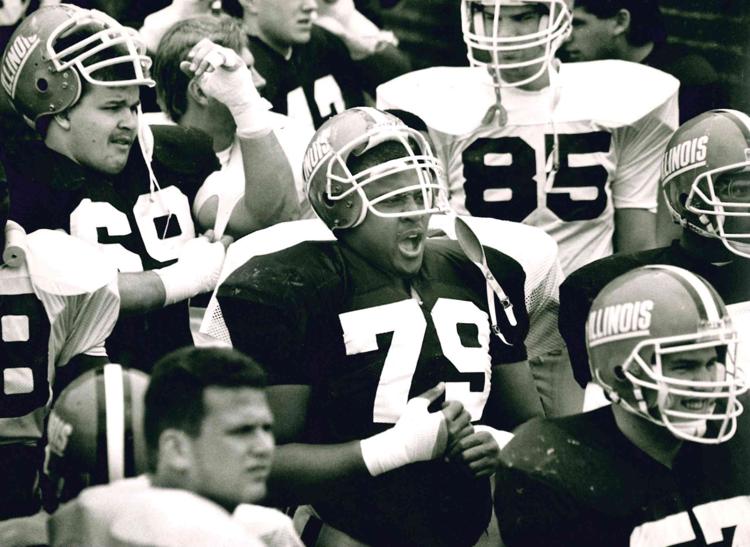 The peoples' choice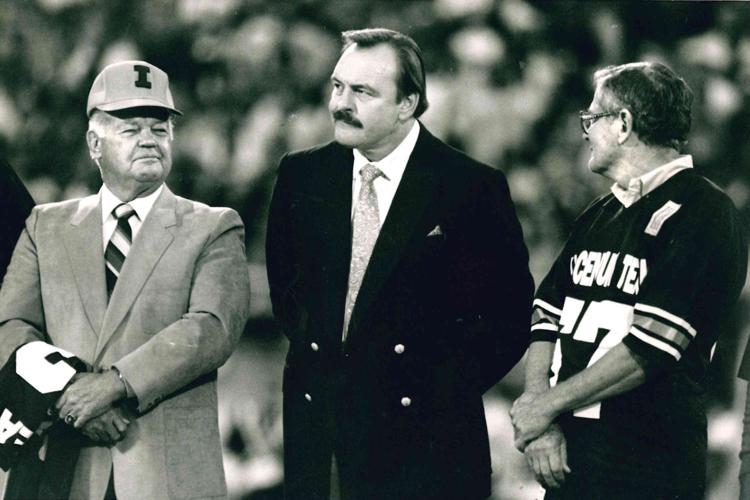 It's good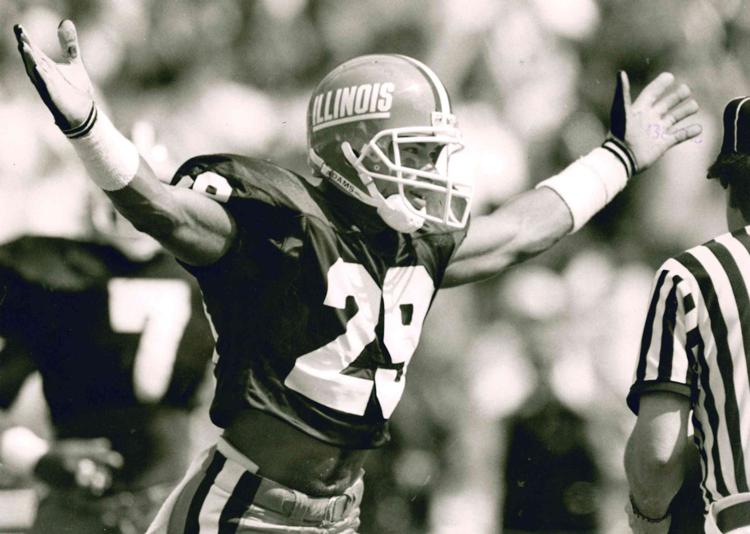 Touchdown Hero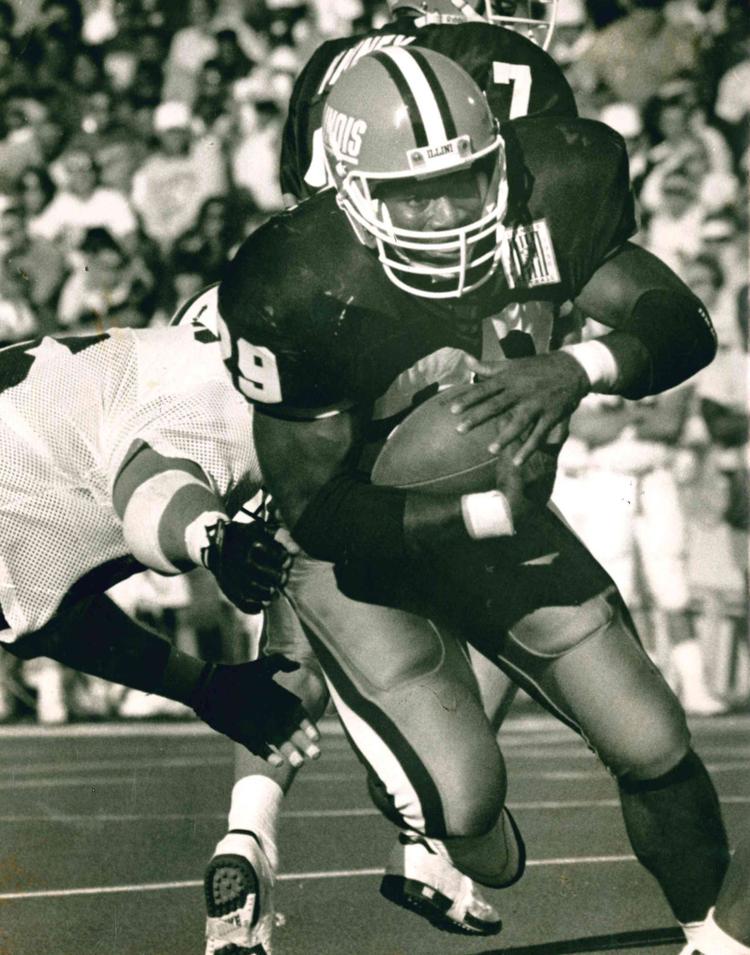 That's Six