CHAMPAIGN — Eventually basketball will be back, rosters will need filled, players will need programs to call home. The question of when basketball, and the rest of the sports world, will resume is unclear.
Coaches, like Illinois head coach Brad Underwood and his coaching staff, have to contact recruits via text message, phone calls or letter until the dead period is lifted. Underwood likened it to how he recruited in junior college, which he did at Dodge City (Kan.) Community College from 1989-1993 as both a head coach and an assistant coach and from 2004-06 as head coach at Daytona Beach (Fla.) Community College.
Without face-to-face interaction, this kind of recruiting is based on relationships, trust and background checks.
"This is our new norm," Underwood said. "I tell everybody it's junior college recruiting. I've got good years of experience there. You just get on the phone and build good relationships with people over the phone and you do background checks over the phone and try to get as much information as you can possibly get via the digital route."
Underwood and his coaching staff have at least one available scholarship for next season following the announcements of sophomores Alan Griffin and Tevian Jones entering the transfer portal. The Illini could have another available scholarship pending guard Ayo Dosunmu's decision to forego his final two seasons of eligibility in favor of turning pro. 
The transfer market — both graduate and otherwise — is booming as the list of names in the transfer portal grows. Illinois is expected to be in the market for a graduate transfer or a transfer who, as of now, would be required to sit out a season per NCAA rules, though a vote to allow a one-time transfer is on the table and the outcome could change the transfer market.
So how, exactly, does a coach build or reinvigorate a relationship with a recruit without in-person interactions?
"The one thing is literally just making sure you're communicating with them," Underwood said. "Then it's your background checks. We have all kinds of media outlets to watch guys play and get a feel. We've heard of some schools out there that are calling some grad transfers and calling some of these kids and saying, 'You have 24 hours or we're out.' There are so many kids in the portal that they can do that. We're not doing that. We're being very selective and we're in a great position in our recruiting to not have to take a chance.
"We have to make sure we have the right fit in our locker room and the right fit for our pieces on the court. I'm excited about the possibilities that are out there. We'll continue to keep digging on our background checks and keep checking the transfer portals. Again, we don't know if some of these kids who are freshmen and sophomores who are leaving if they're eligible next year. We don't have any clue of what this one-time transfer waiver is going to look like next year or if this gets pushed back another year. There are a lot of things up in the air right now."
Underwood has talked frequently about building a culture in the locker room and the lengths his players took to establish what was needed to win. He's unwilling to compromise that culture by taking a flyer on a player simply because the program has an open scholarship. The coaching staff, Underwood said, will do its due diligence on players but transfers are expected to commit to programs, in some cases, without ever visiting their future home.
"We're going to have to," Underwood said when asked if he would take a transfer without having them on campus. "We'll have to do that. I don't see that the recruiting ban is going to lift at any point. That's my expectation. That's why we've got a great staff. We're all making calls constantly about guys. We're trying to go beyond the place they currently are. We're going back to their high school coaches, their AAU coaches.
"Just trying to deal with guys. If we don't know about them, we're not going there. It's been an unbelievable road to get here and we've got an unbelievable locker room. That's the one thing we all fought for and worked really hard at. We're not going to jeopardize that."
As far as high school, Underwood and his coaching staff got a jump on recruiting the 2021 class this season with multiple visitors on either unofficial or official visits to campus. That could speed up the recruiting process for high school seniors-to-be with uncertainty around the upcoming AAU season because of the virus.
"I think you could see a good number of kids who made campus visits, official or unofficial, I think you could see them start to commit and make decisions knowing that there, in all likelihood, probably won't be an AAU basketball season to go see so there's no benefit for them not to," Underwood said. "Some may wait until the spring and just play this out. I think you'll see a wide gamut of different things."
---
PHOTOS: 31 amazing Illini basketball history photos
31 amazing Illini basketball history photos
1987
Ask Kendall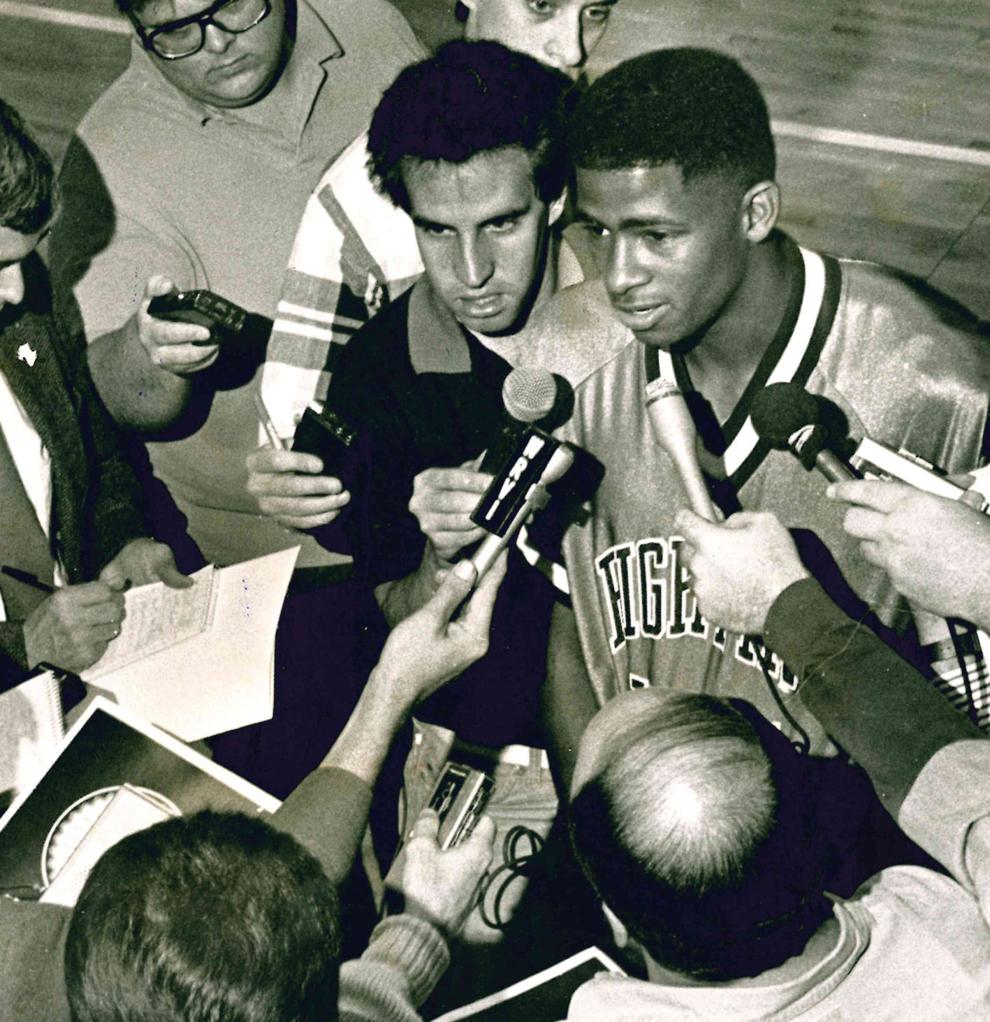 Big Reach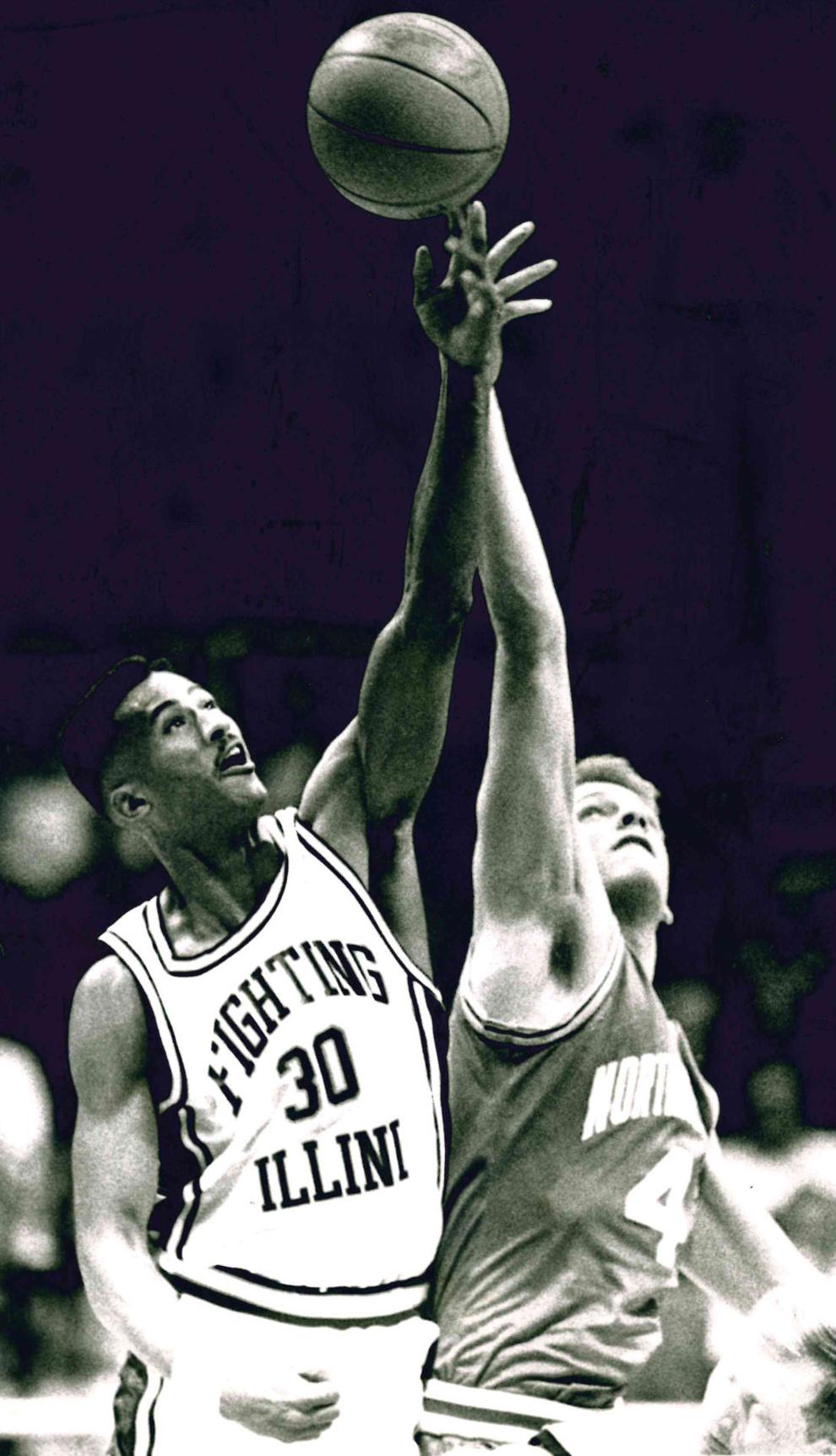 Celebrate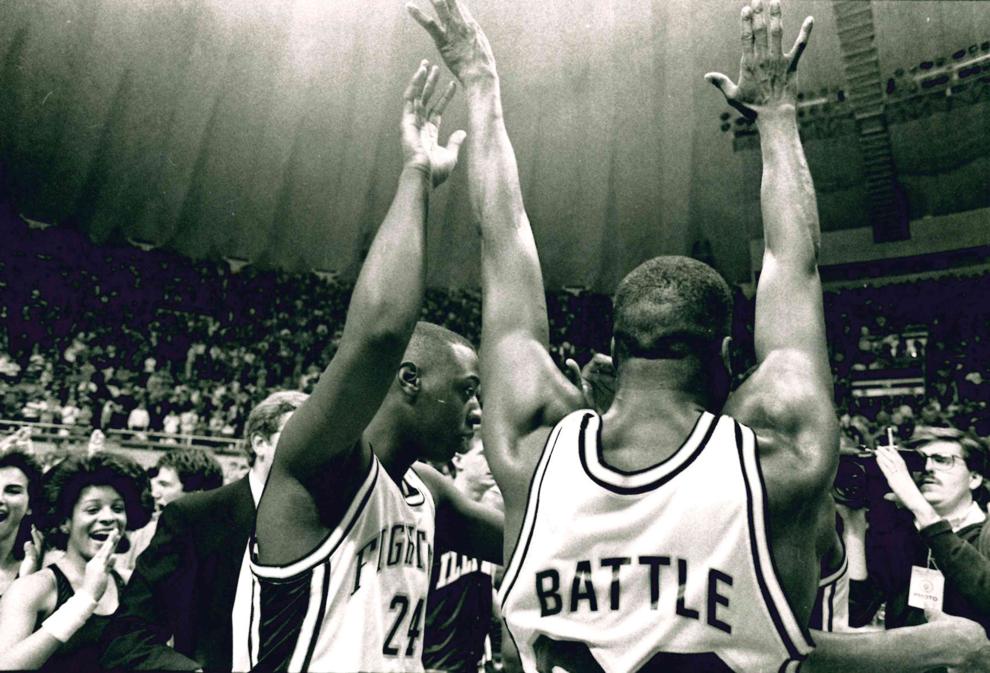 Lou Henson in 1993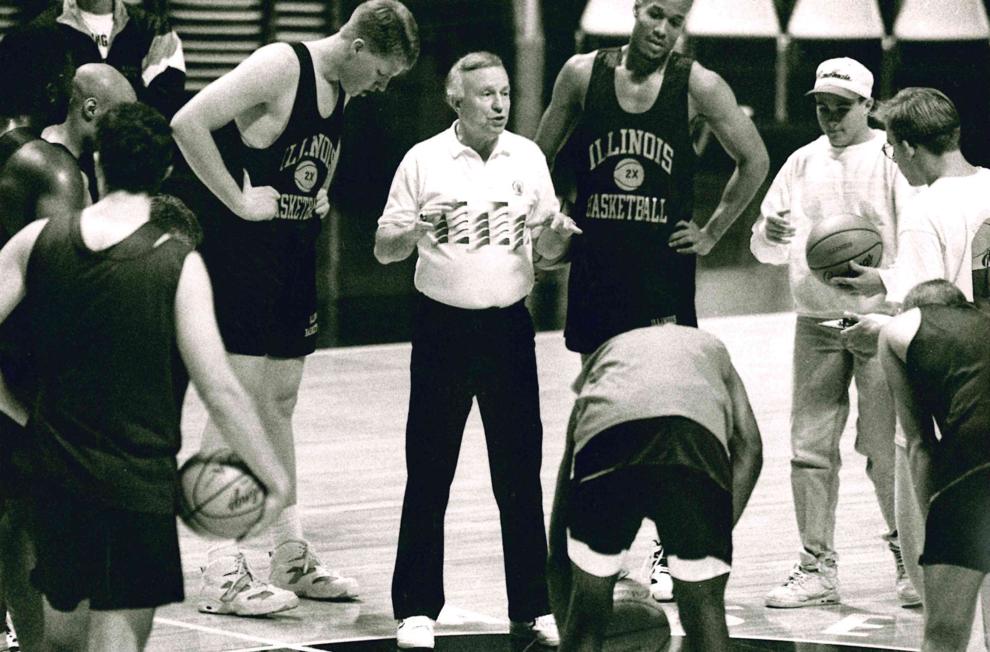 Cheerleading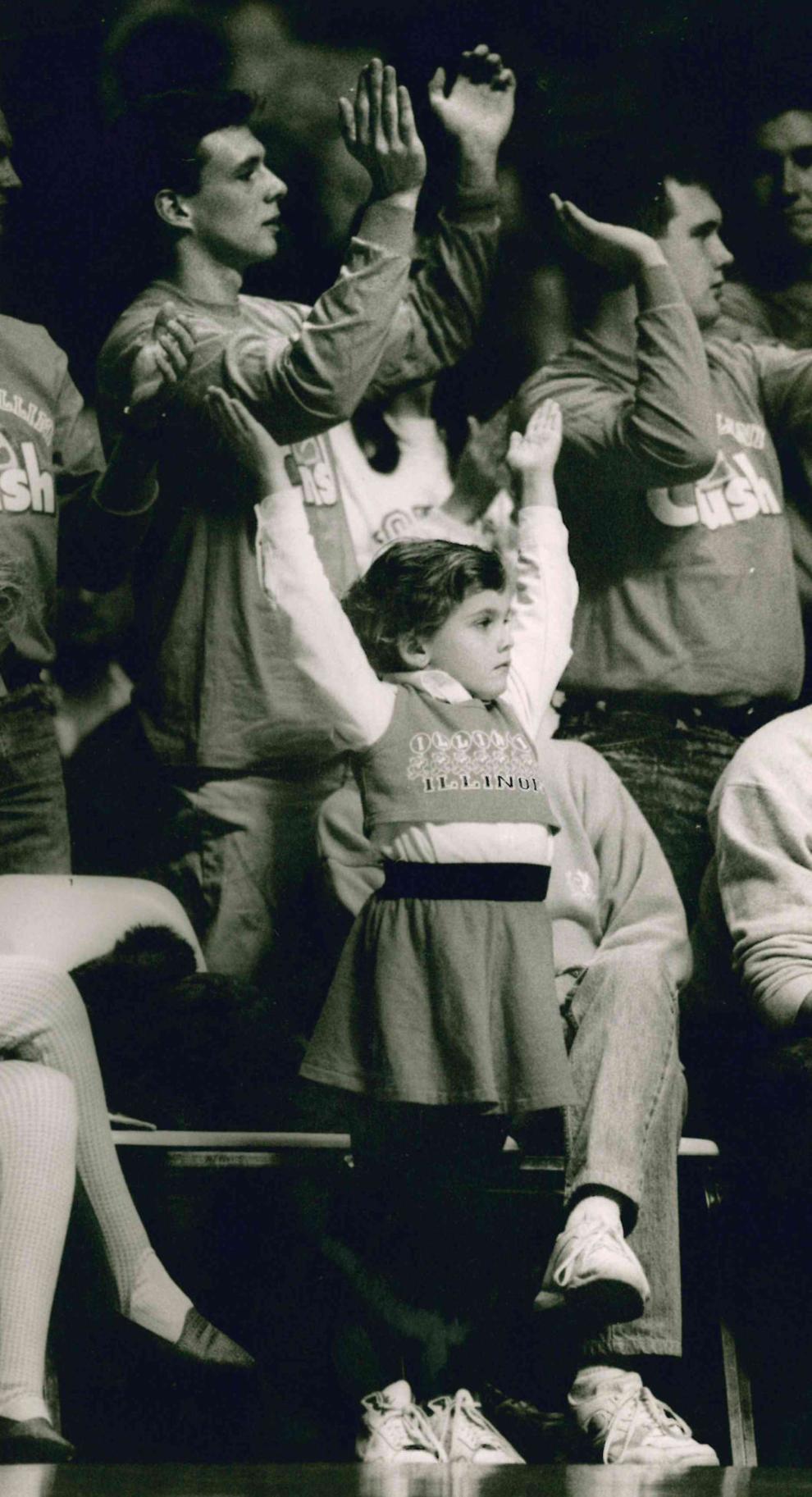 Chief Illiniwek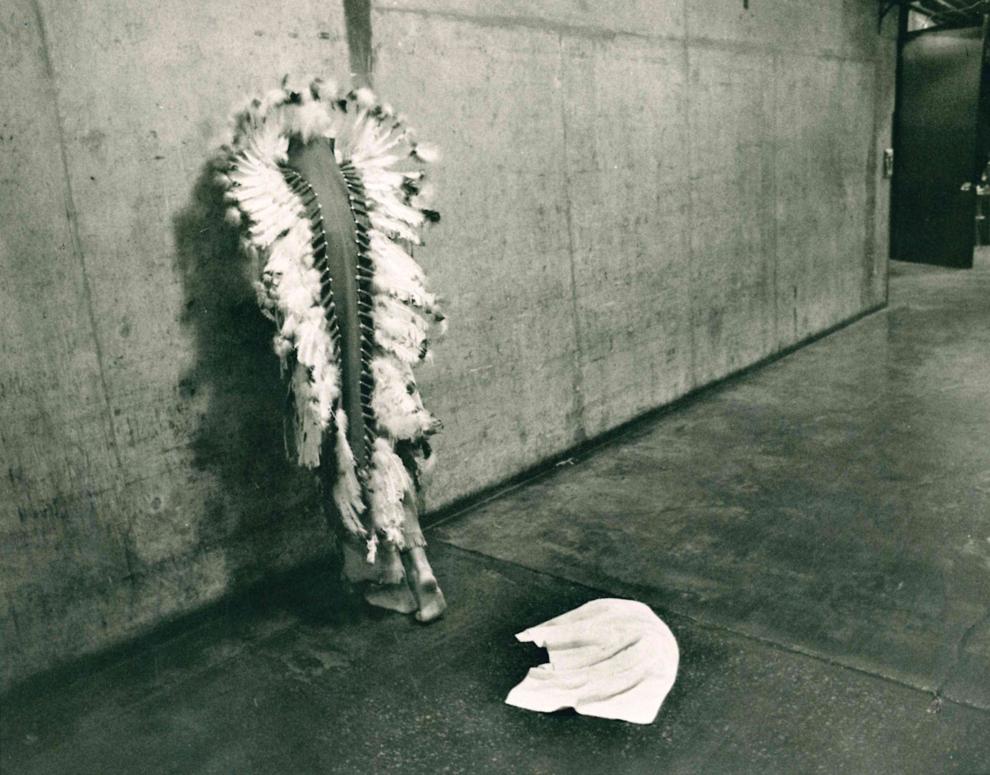 Coming through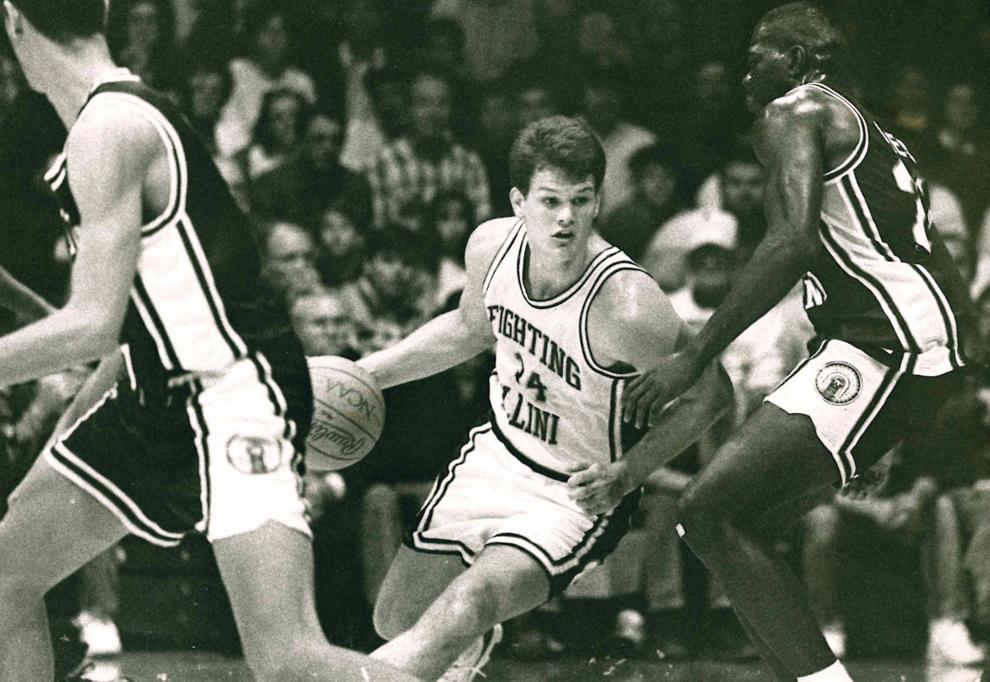 Distraction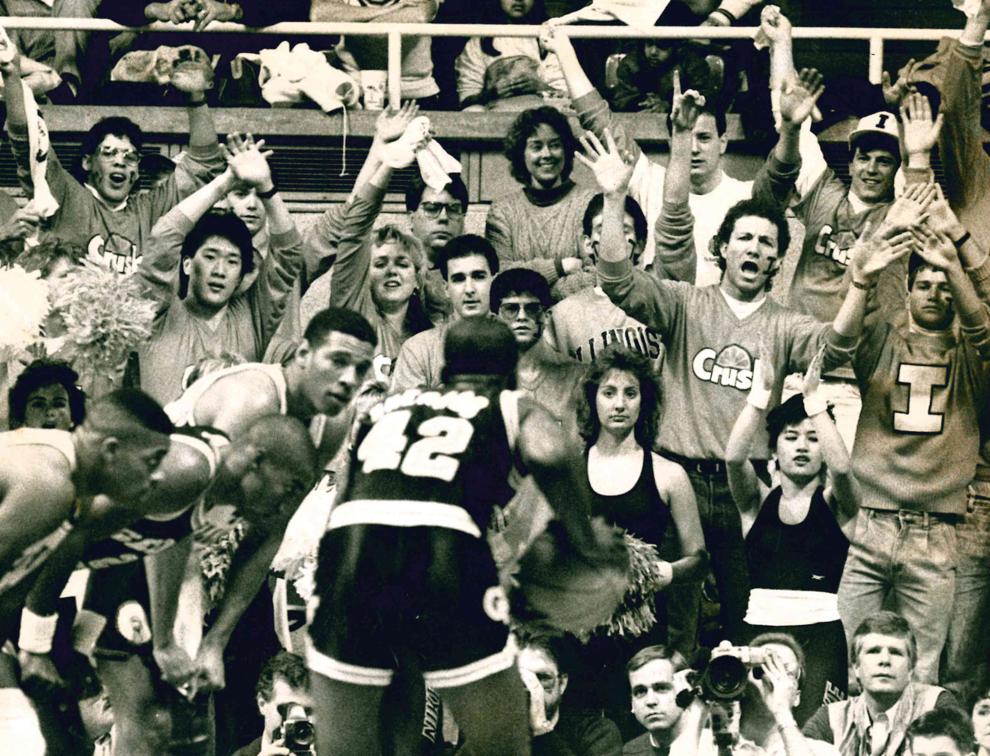 Easy does it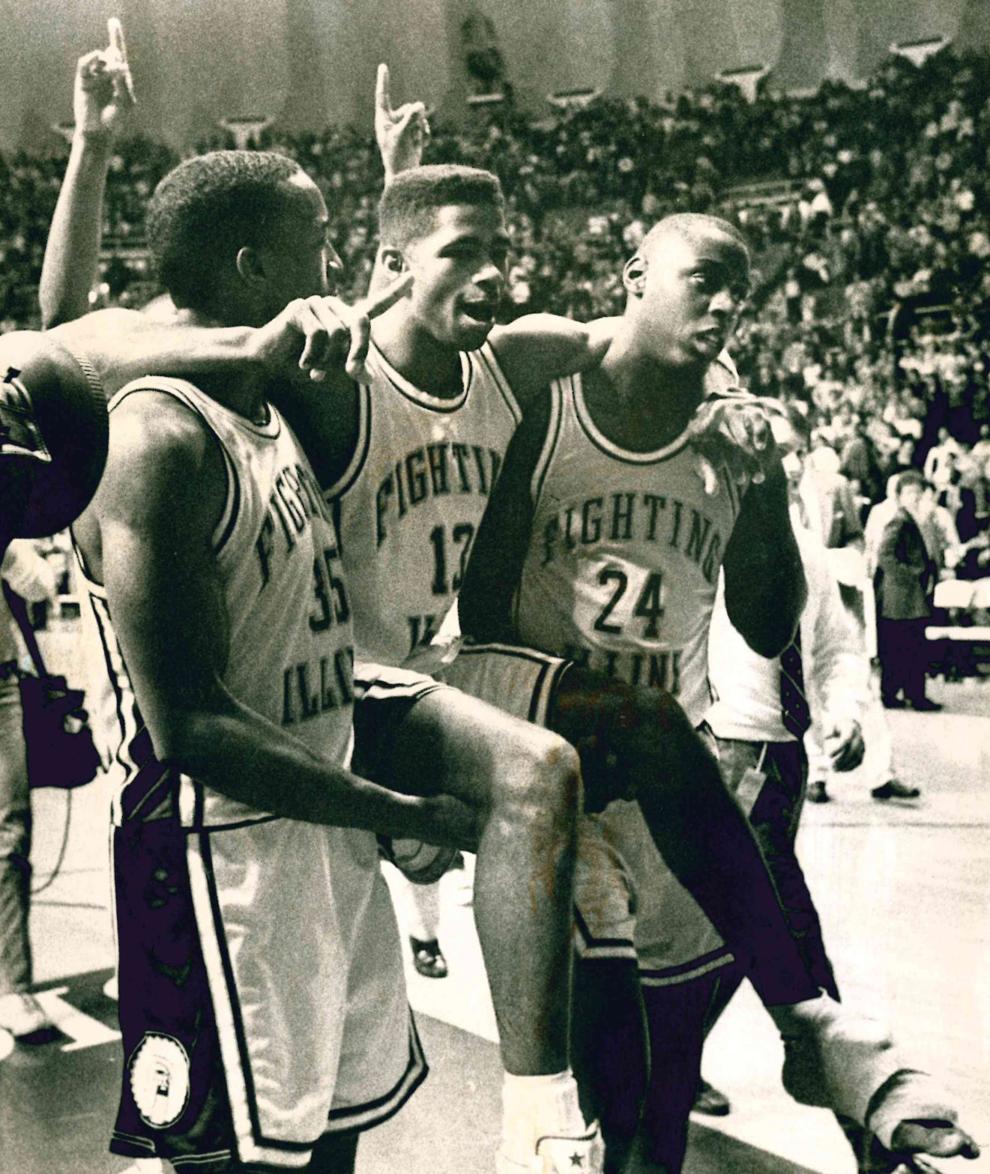 Efrem Winters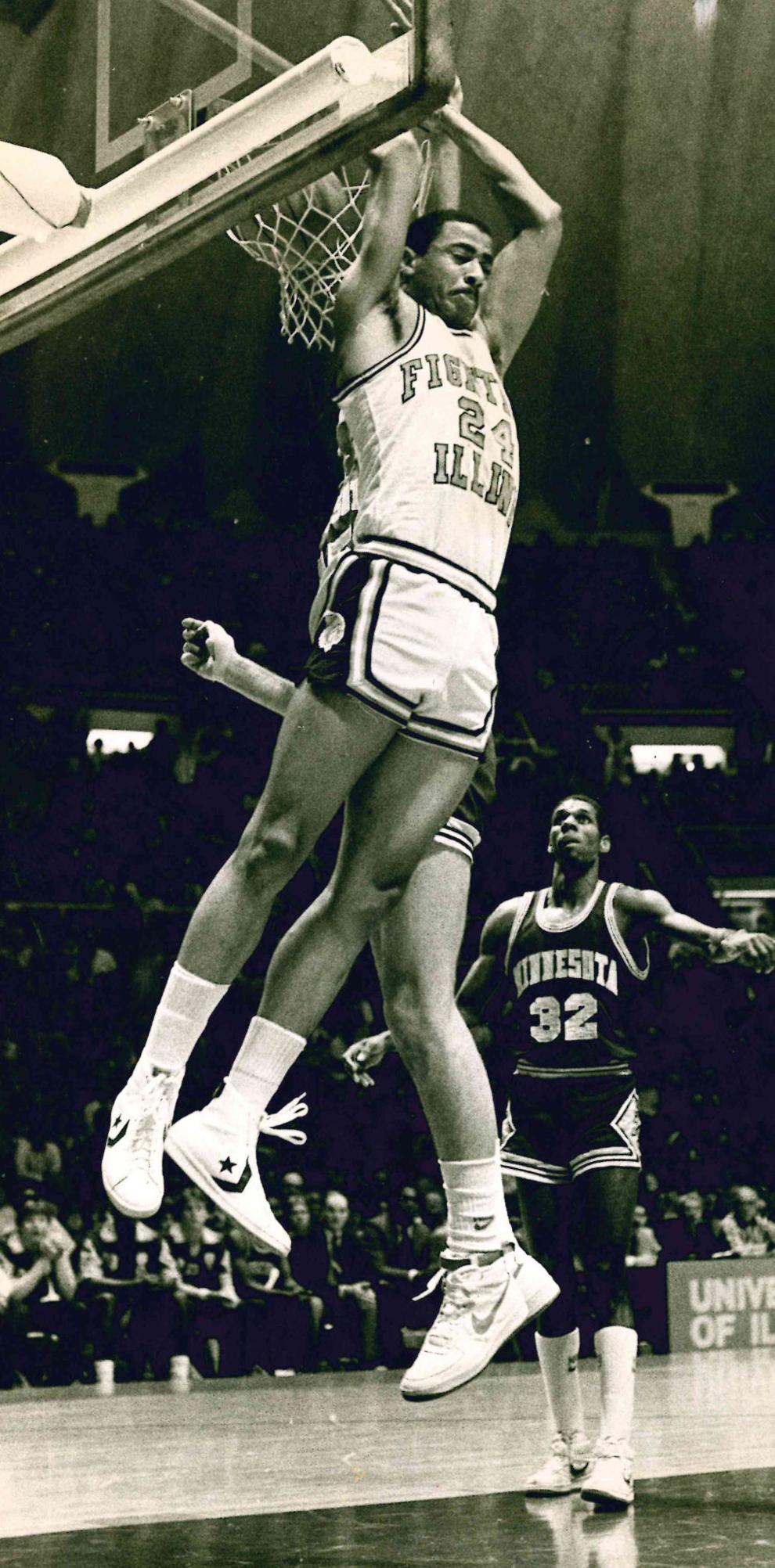 Efrem Winters
Fierce Rebound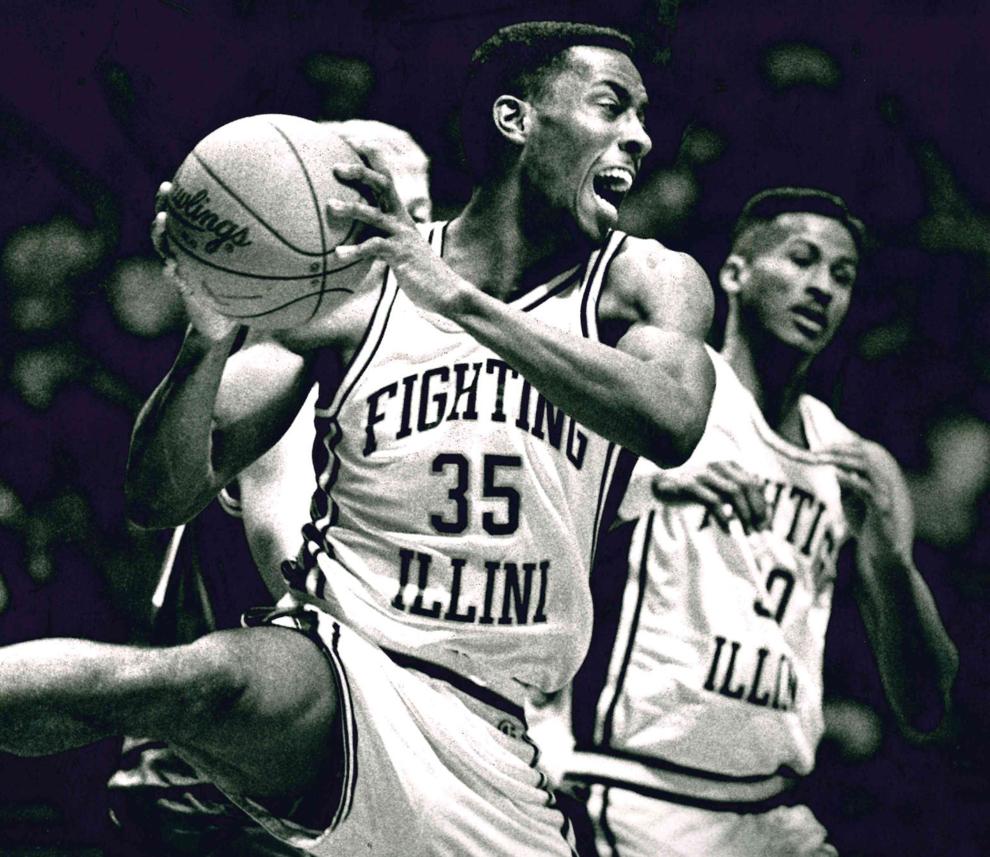 Free for all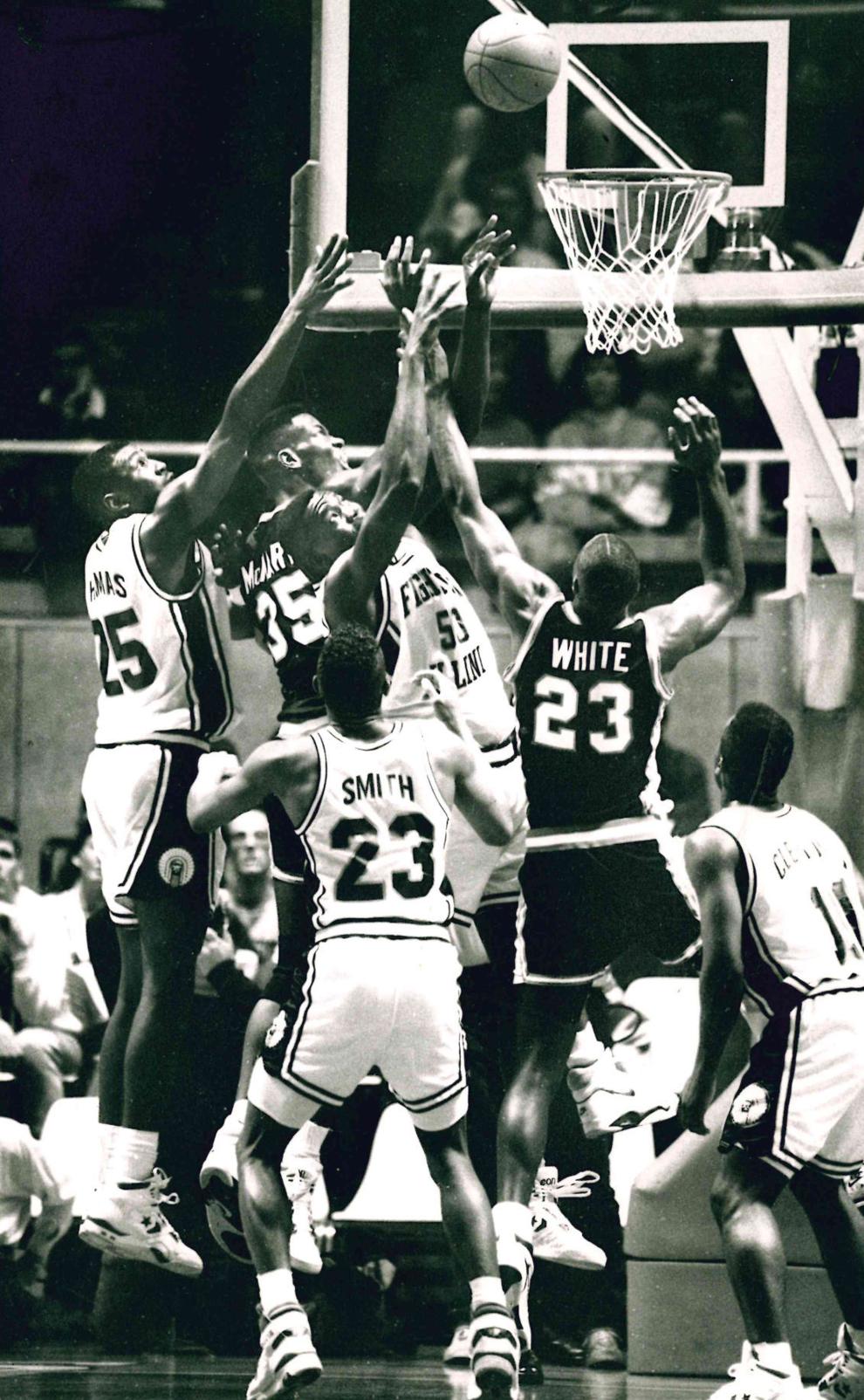 Getting physical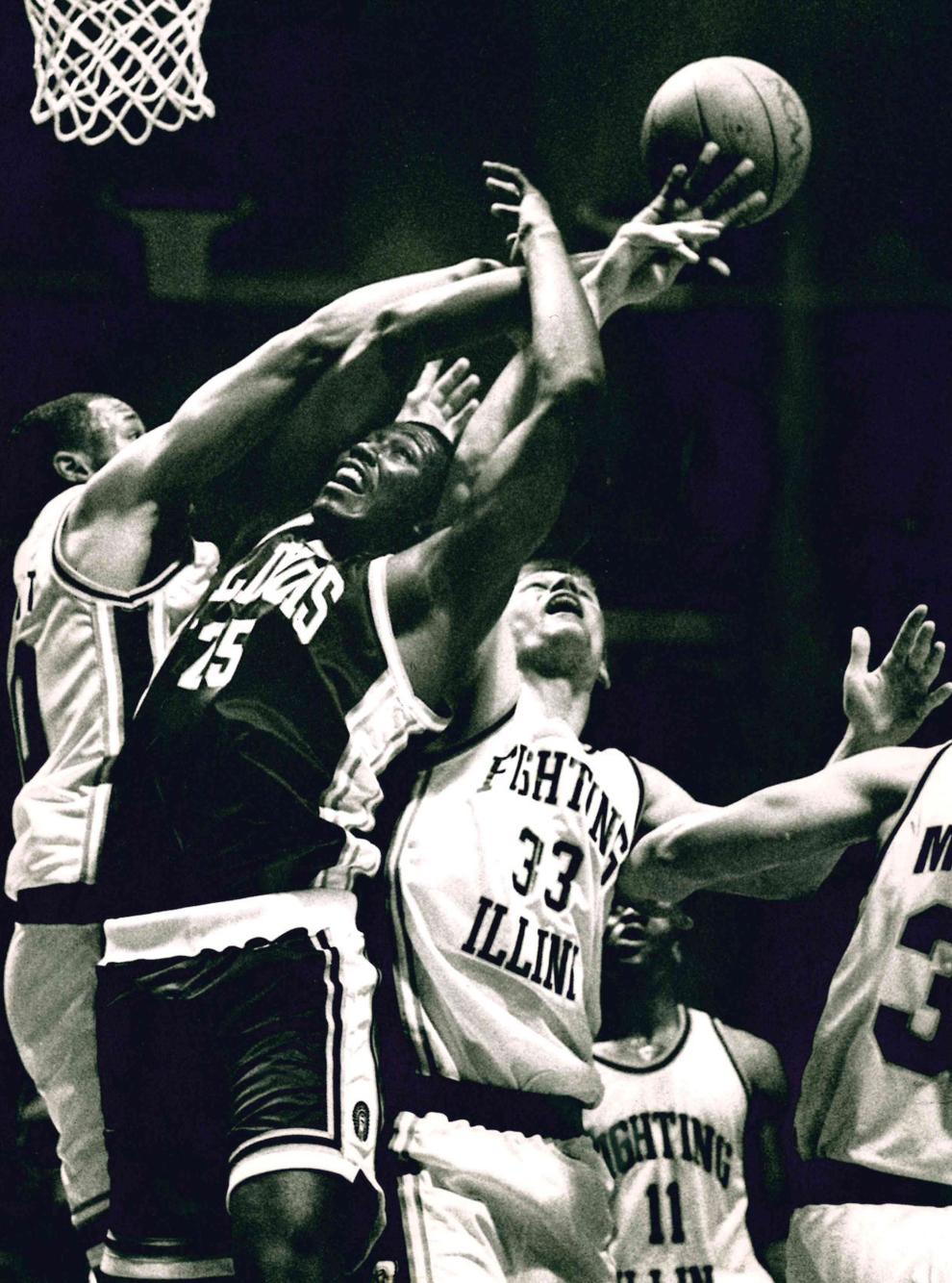 Hero of the hour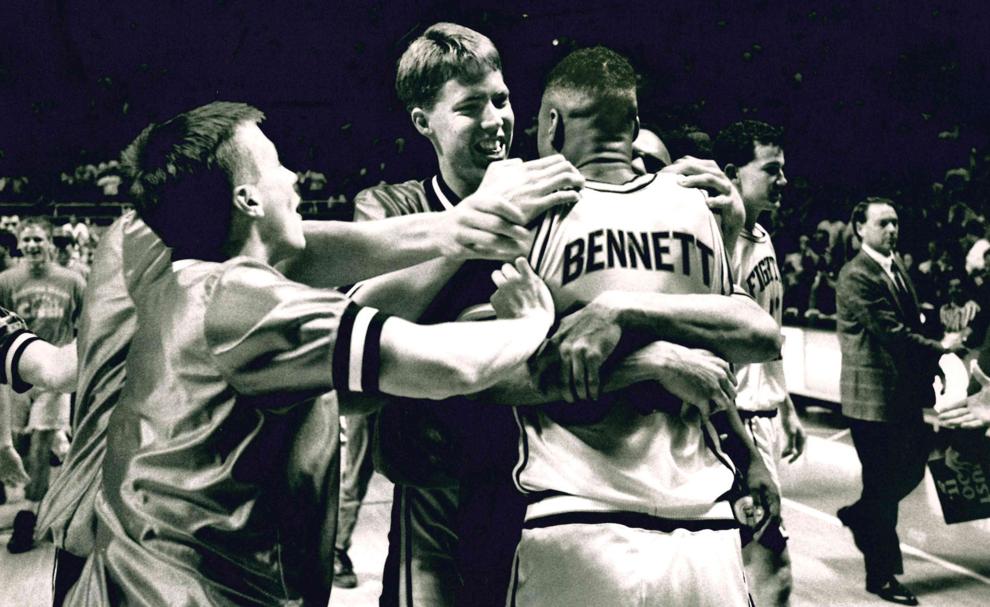 Illinettes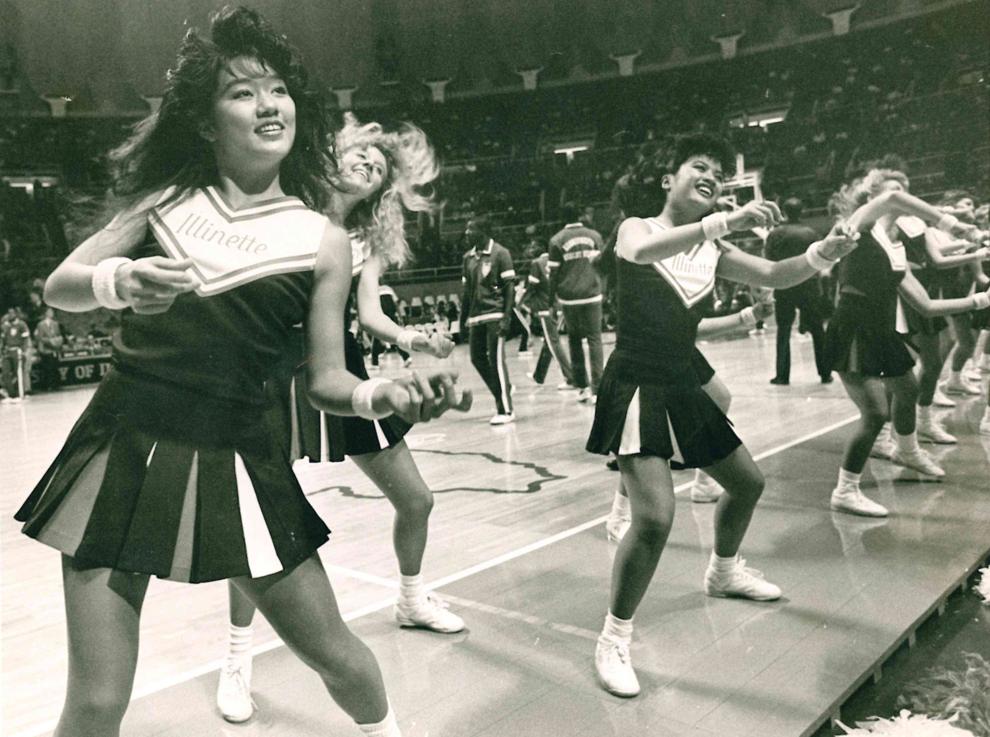 Illinois v. Iowa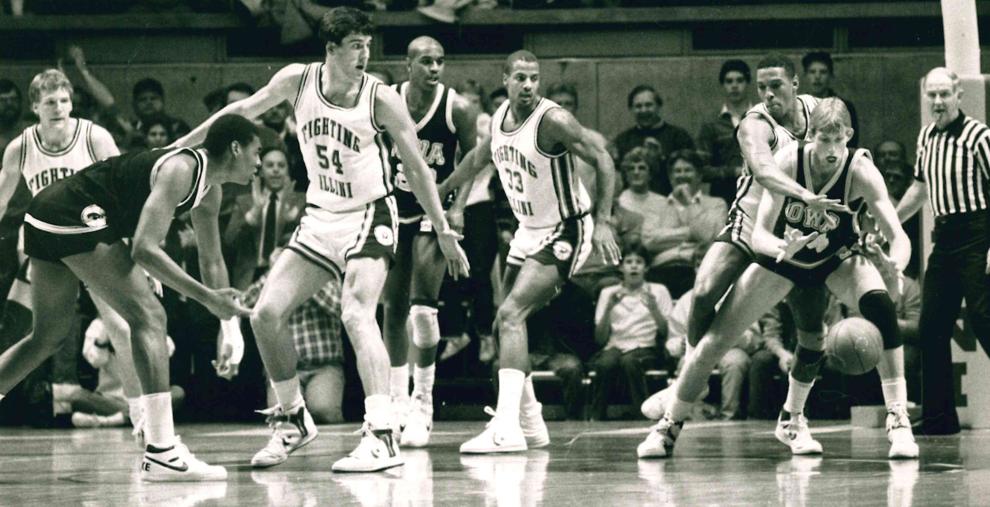 In traffic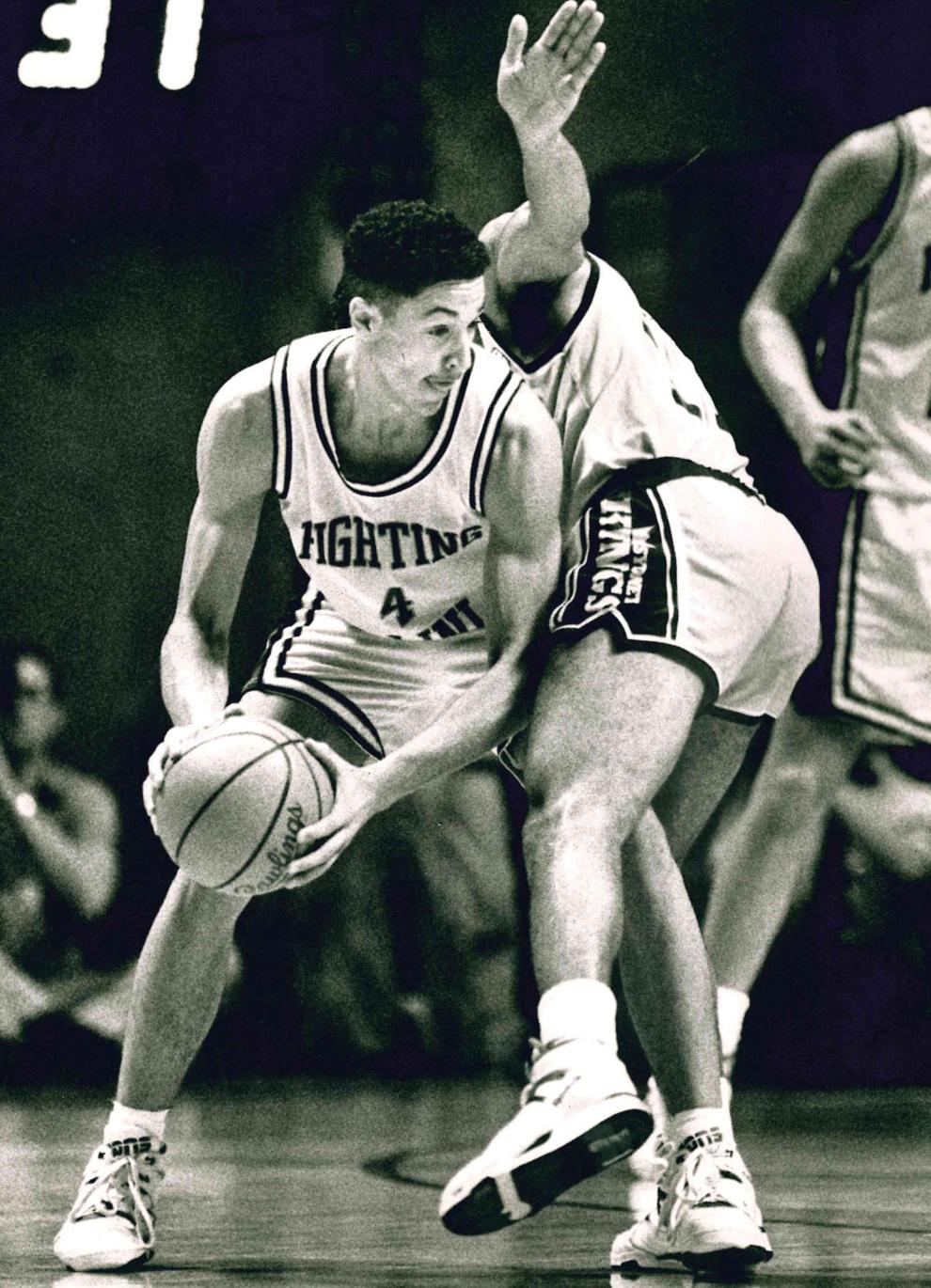 Kicking back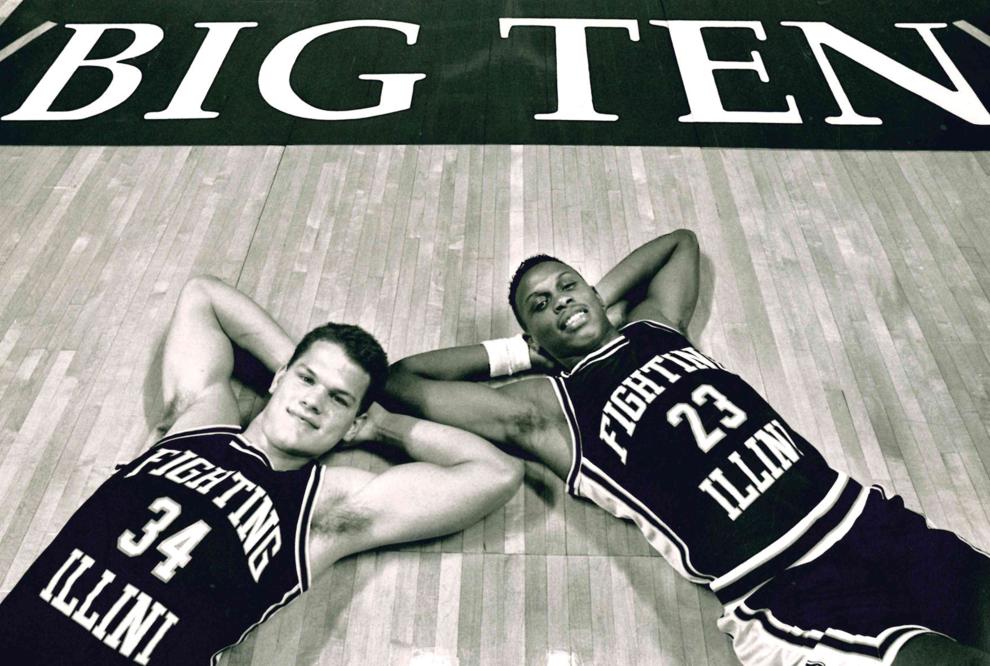 Long bombs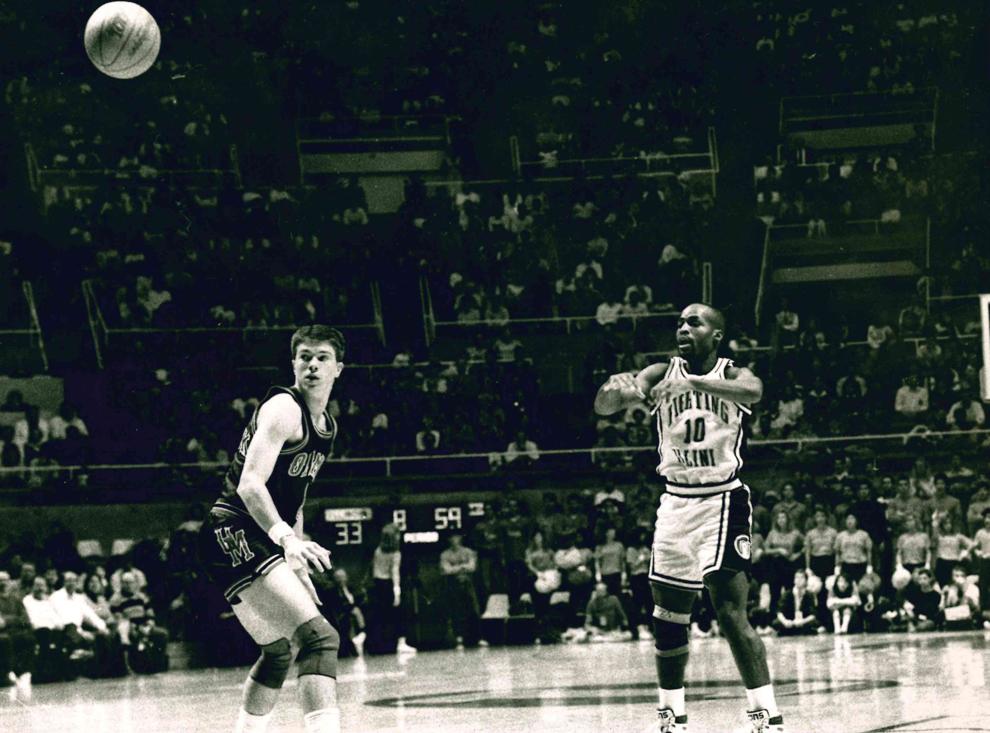 Nick Anderson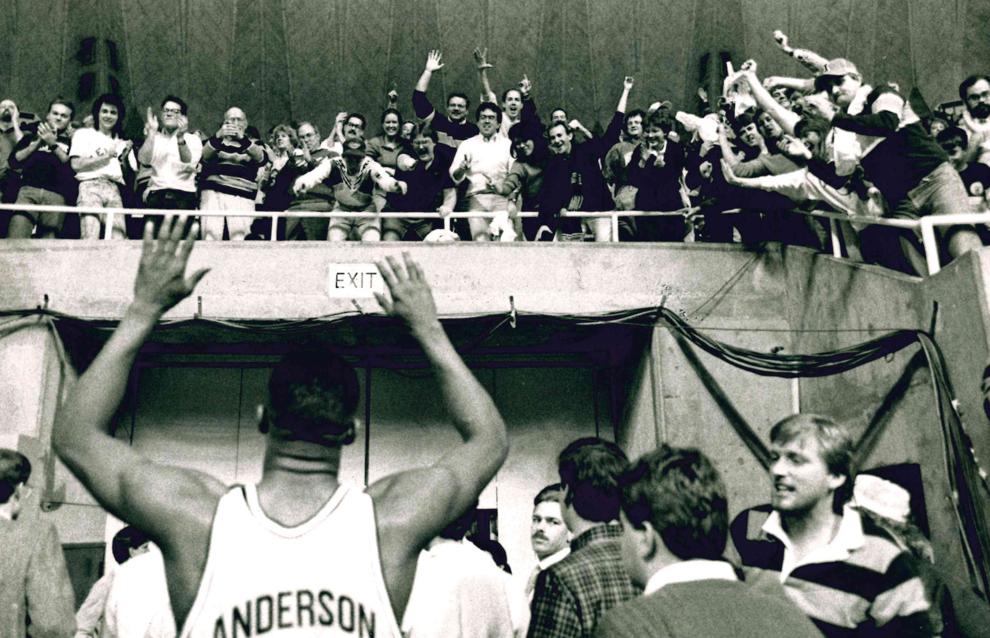 Pep band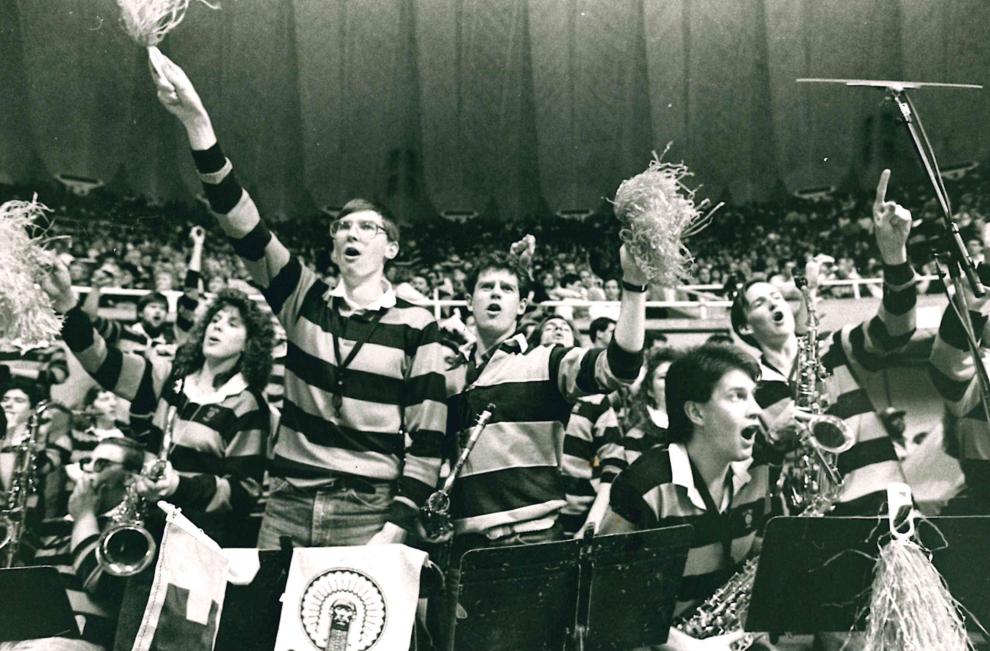 Rebound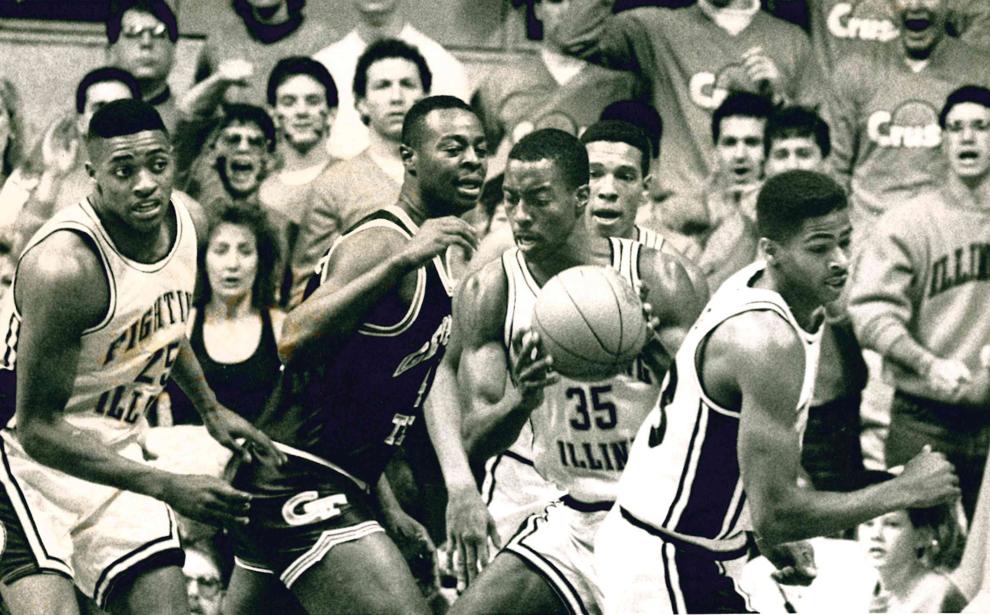 Relatives?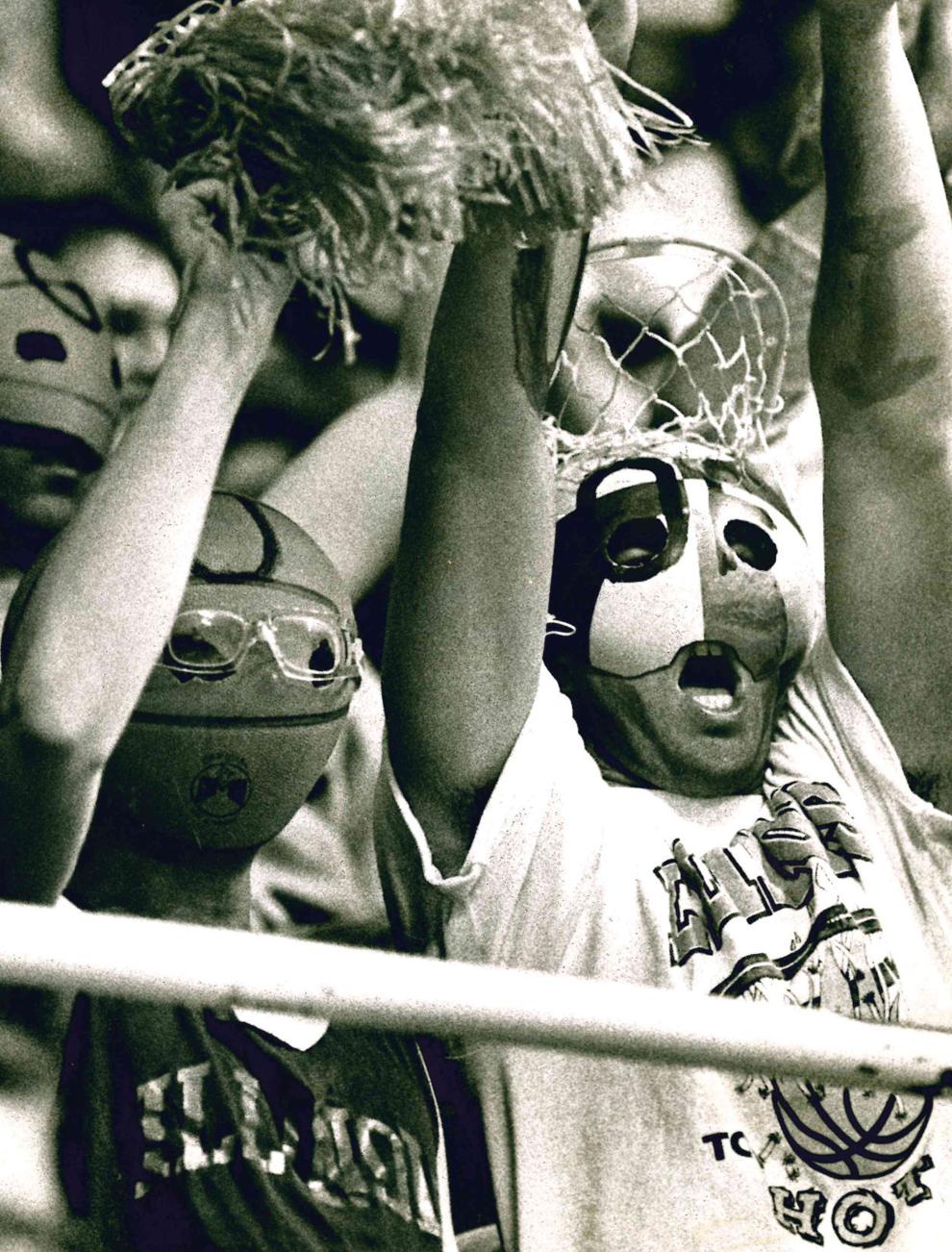 Talk of the Big Ten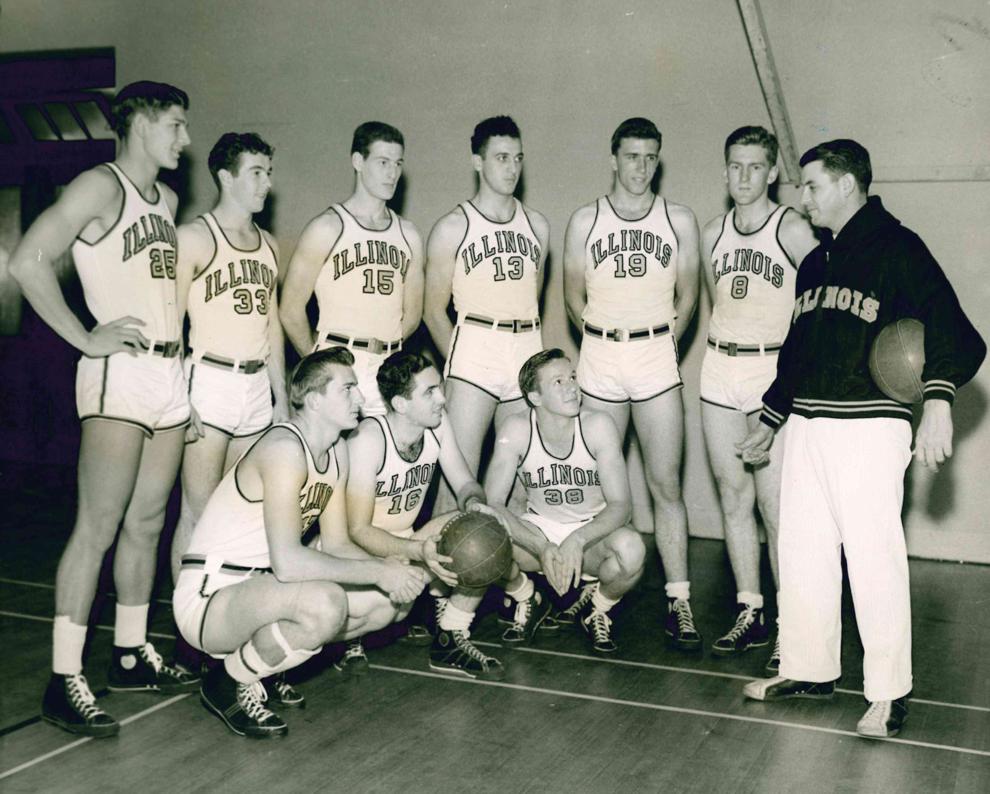 To the wire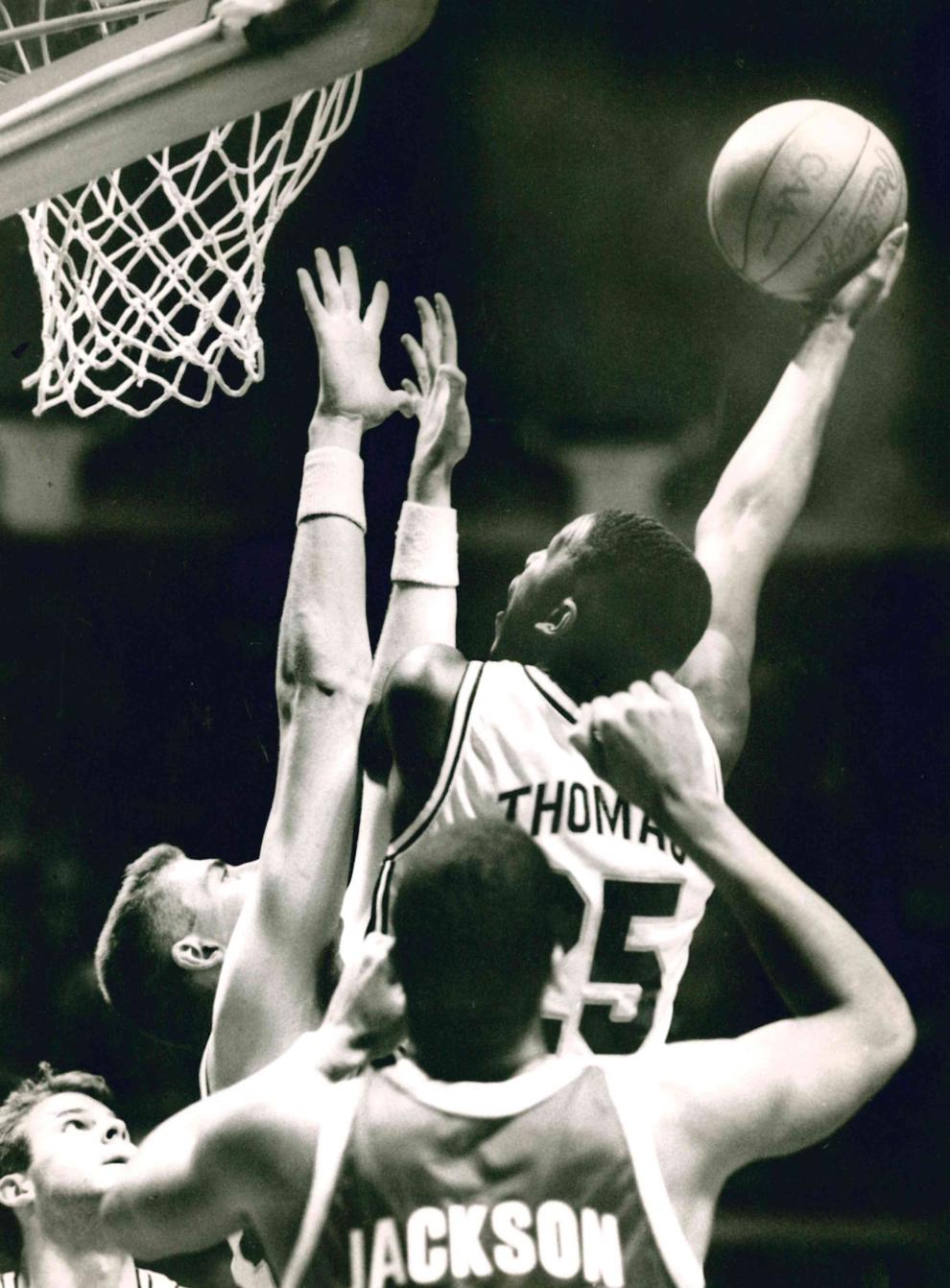 Tony Wysinger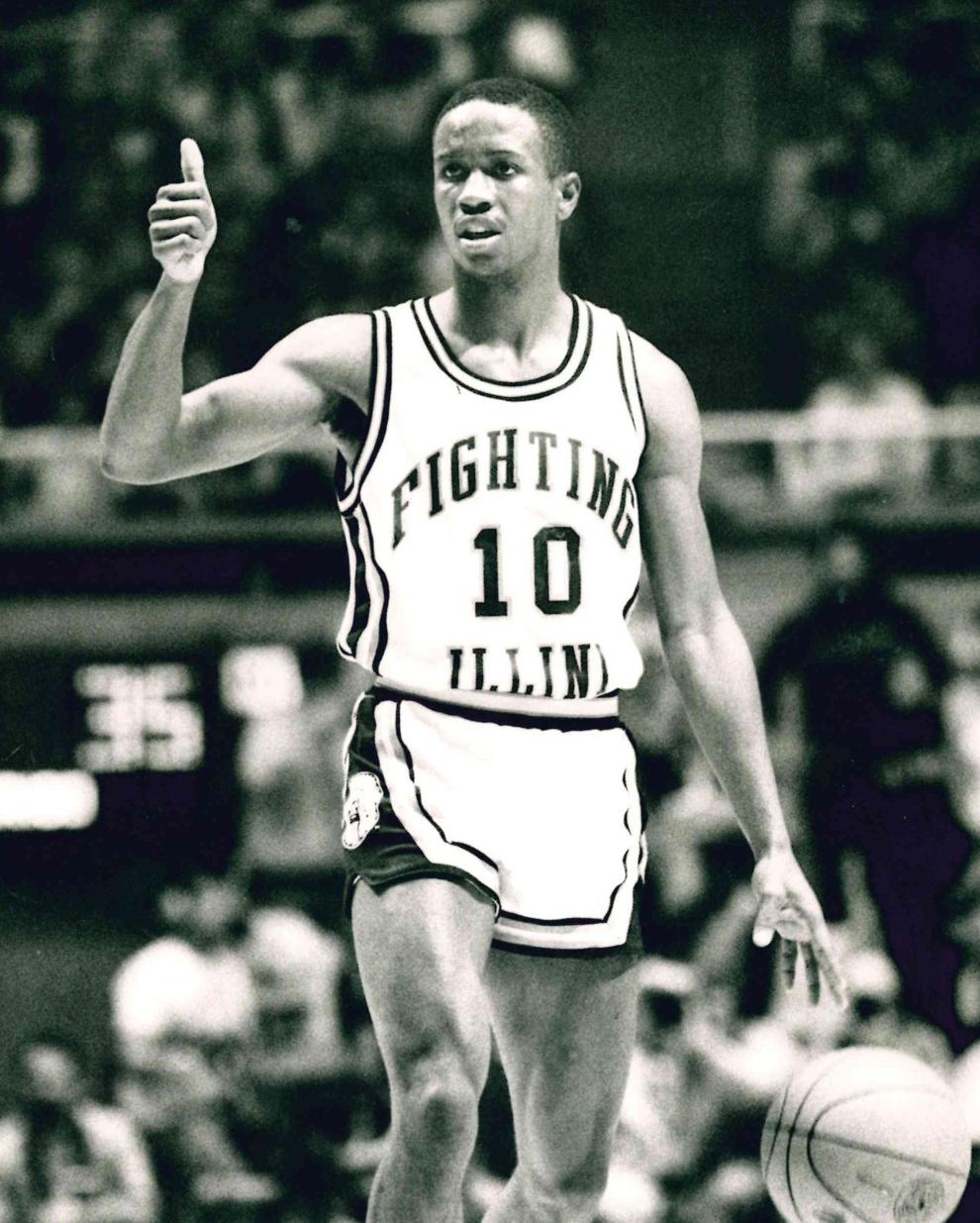 Warming up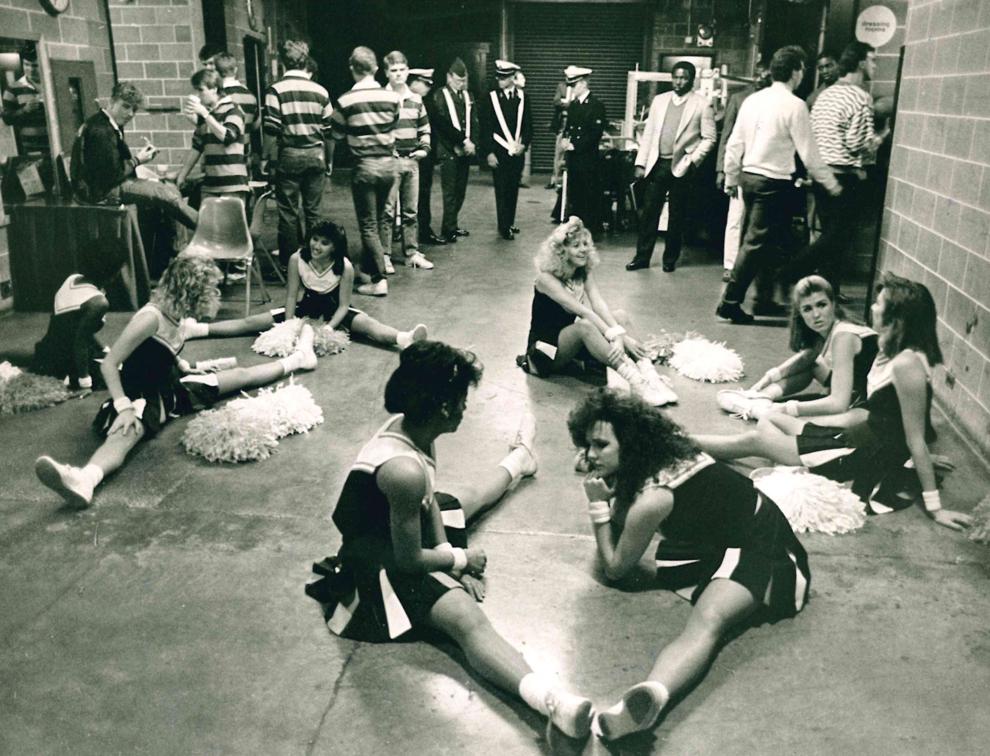 Whiz Kids Big Ten champs in '42, '43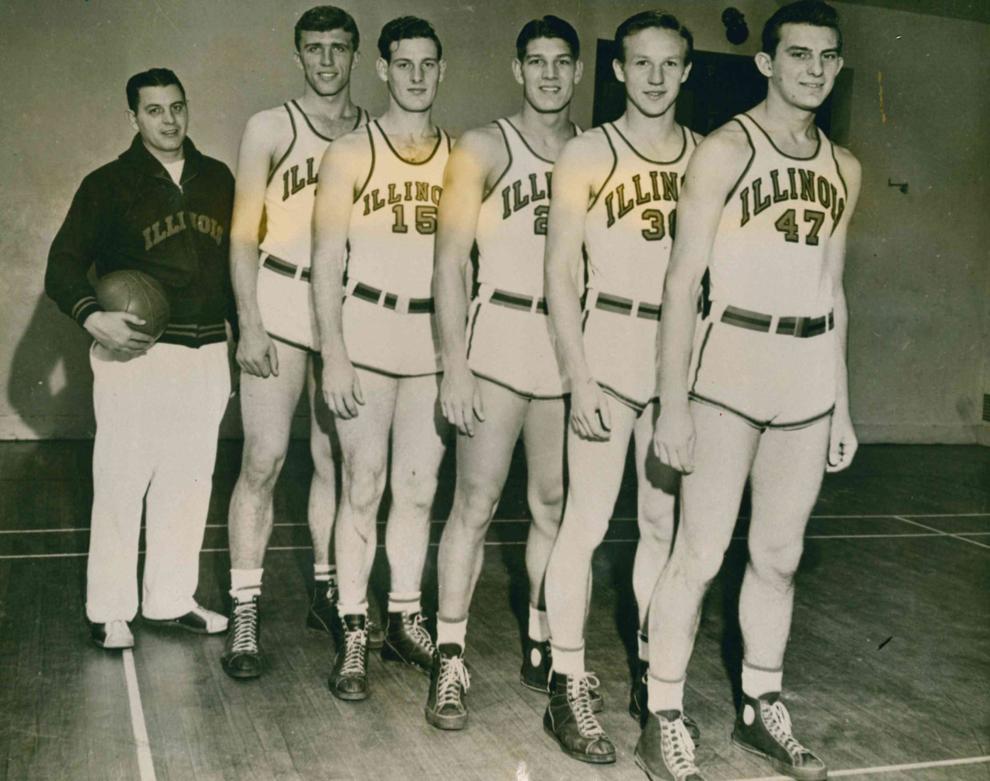 Wrong, Mr. Referee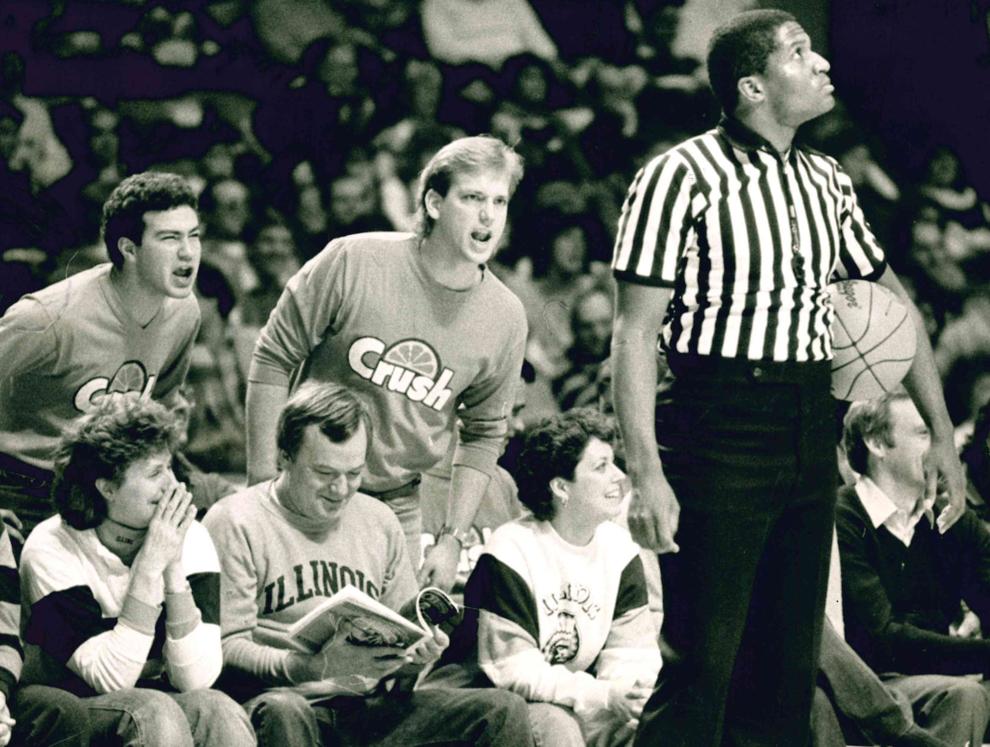 Contact Joey Wagner at (217) 421-6970. Follow him on Twitter: @mrwagner25