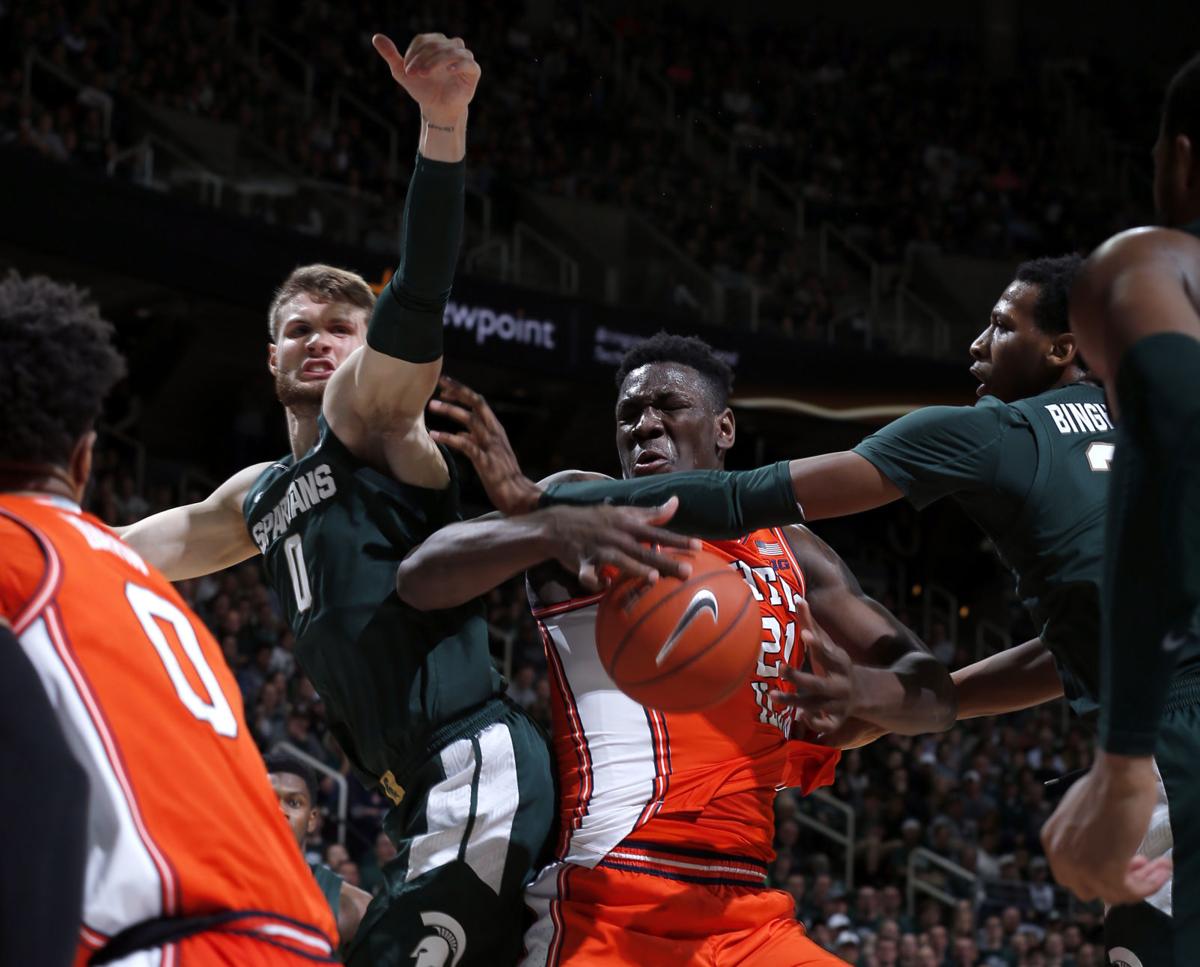 EAST LANSING, Mich. — Somewhere between the noise echoing around the Breslin Center in East Lansing, Mich. was a steady beat of clanks and thuds.
Frequently and consistently the Illinois men's basketball team smacked one 3-pointer off the rim after another, a theme that's been emerging against high-major competition all season. By the end of the walloping and the misses, No. 14 Michigan State had handed Illinois a 76-56 loss on Thursday night in the resumption of Big Ten play.
Illinois (9-5, 1-2) finished 3-of-28 on 3-pointers for 11 percent and shot 29 percent overall. Sophomore guard Ayo Dosunmu led Illinois with 18 points and added eight rebounds.
"Look at the stat sheet and you think it's a heck of a ball game," Illinois coach Brad Underwood said. "Yet, there's really no substitute. I guess the object is putting that round ball in the basket. We're No. 2 in the Big Ten in field goal percentage and (Thursday) was one of those nights."
Even with the poor shooting, Illinois just wouldn't let the Spartans (11-3, 3-0) completely run away with the game until midway through the second half. The Illini were within six points, 41-35, with 16 minutes, 12 seconds left in the game before Michigan State buried 3-pointer after 3-pointer in a 15-3 run that by the end of the 2:41 blitzing left the Illini wondering what hit them, trailing 56-38.
"That's the ball game," Underwood said. "You can't do that on the road, in terms of not make shots consistently. I want to tell my guys to offensive rebound and go get them, well, we got 20 of 'em. It's why we're one of the top rebounding teams in the country. We didn't make those. We didn't make free throws. It's hard to put guys in places when that ball just doesn't go in and (Thursday) just wasn't our night."
Dosunmu said that the cold shooting was simply one of the reasons why the team lost, but declined to go further into the other reasons.
"A lot of reasons that I feel like we know that we can correct," Dosunmu said. "It's a closed locker room. We know the mistakes we made. Of course, you shoot 29 percent from the field and 3-of-29 from 3, that's a big reason, but there were a lot of other reasons. I feel like we need to keep it closed in the locker room because I feel like it's something we can fix fast."
Illinois trailed by just six points at the half, despite not making a 3-pointer in the first half and shooting 35 percent from the field. All things considered, that was a promising way to end an otherwise lackluster first half that was marred with foul trouble for big man Kofi Cockburn, who finished with five points and nine rebounds and Kipper Nichols, who finished with two points.
The Illini would have been within five points, but Trent Frazier was called for a foul for trying to take a charge on a last-second heave by Michigan State's Kyle Ahrens, who hit one of his three free throws.
"We came into the locker room great," Dosunmu said. "We had a lot of energy. Everyone was talking, enthusiastic and I felt like we had a chance to win the game. Then they went on the run and pretty much if was over from there.
In games against high-major opponents this season, Illinois is shooting 20-of-100 (20 percent) on 3-pointers. Neither Dosunmu nor Alan Griffin, who had 17 points and nine rebounds off the bench while continuing to be one of Illinois' spark plugs, thought the shooting is grounds for long-term concern.
"You have your good nights and you have your bad nights," Griffin said. "All you've got to do is get ready for the next game and the shots are going to fall.
Cassius Winston, Michigan State's steady, star of a guard, led the Spartans with 21 points and six assists and Xavier Tillman scored 19 points and pulled down seven rebounds. Winston dazzled with 3-pointers, assists and a general command of the offense after being forced into nine turnovers in a loss in Champaign last season. Underwood went so far as to call Winston the second-best point guard to play at Michigan State, behind only Magic Johnson.
"We made shots," Underwood said of the difference between Thursday and last season's games. "It's hard to compare one game to the next because it's a different vibe. It's a different feel. I liked our looks. I thought Cassius was tremendous early, obviously coming back off a game he didn't play."
---
PHOTOS: 31 amazing Illini basketball history photos
1987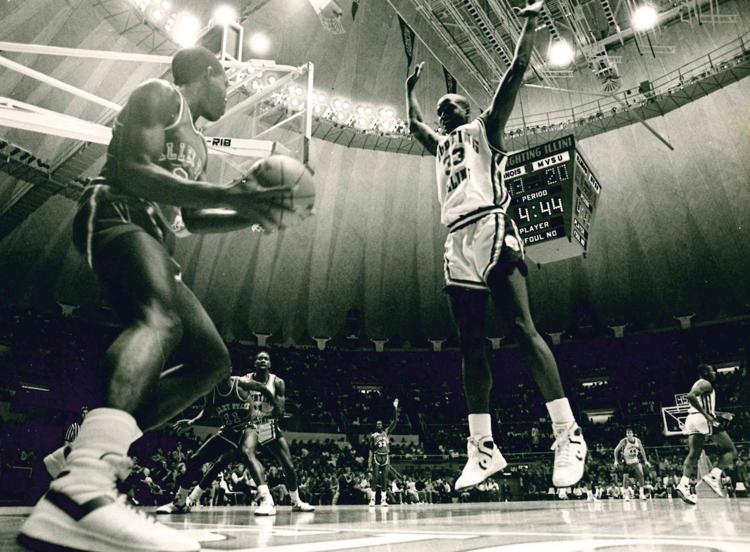 Ask Kendall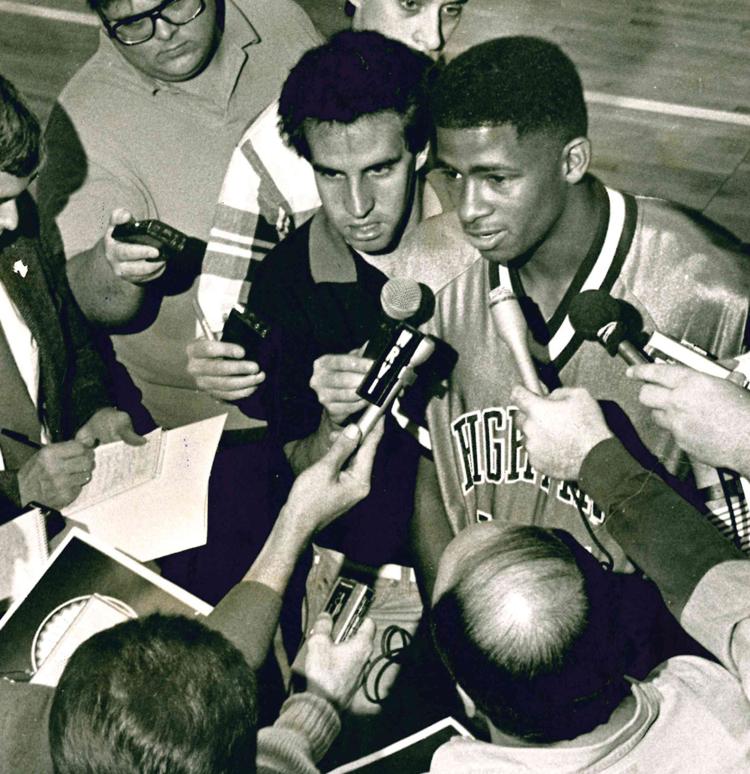 Big Reach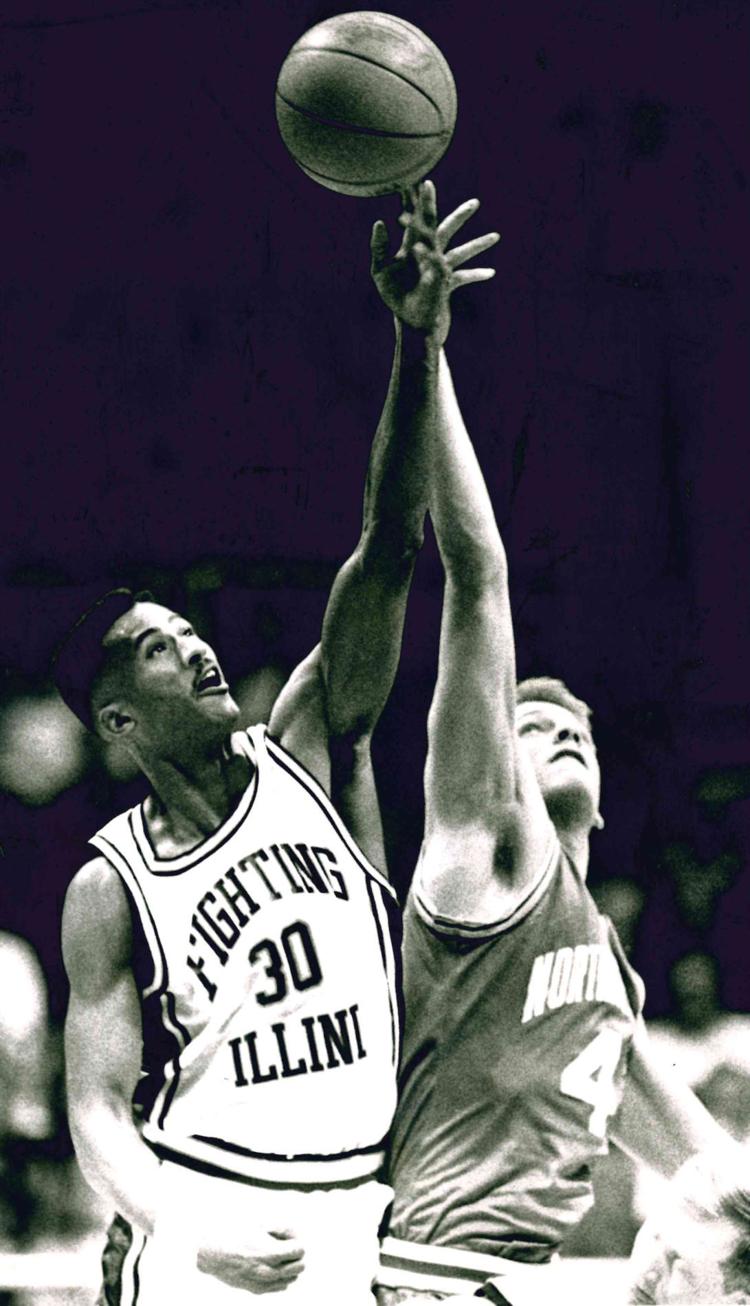 Celebrate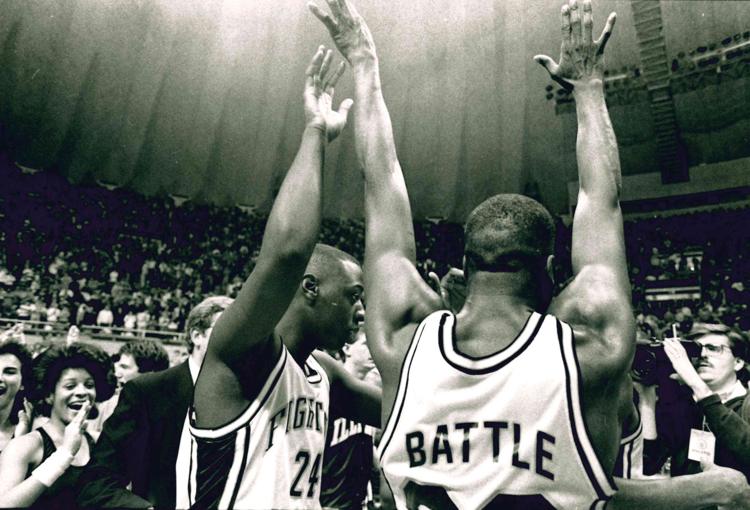 Lou Henson in 1993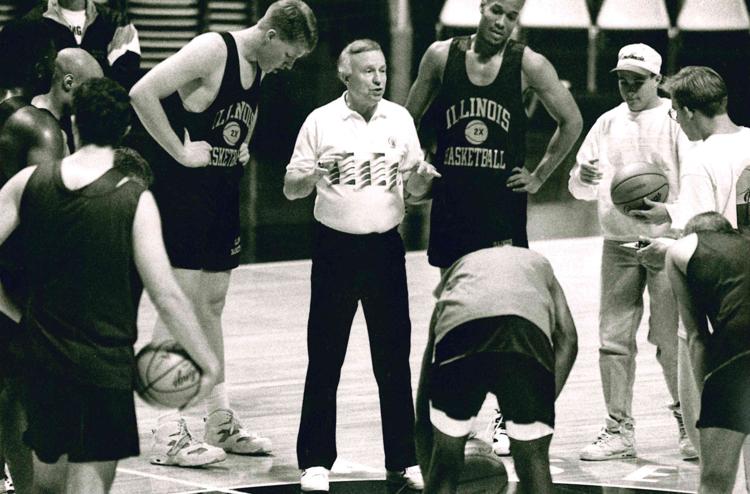 Cheerleading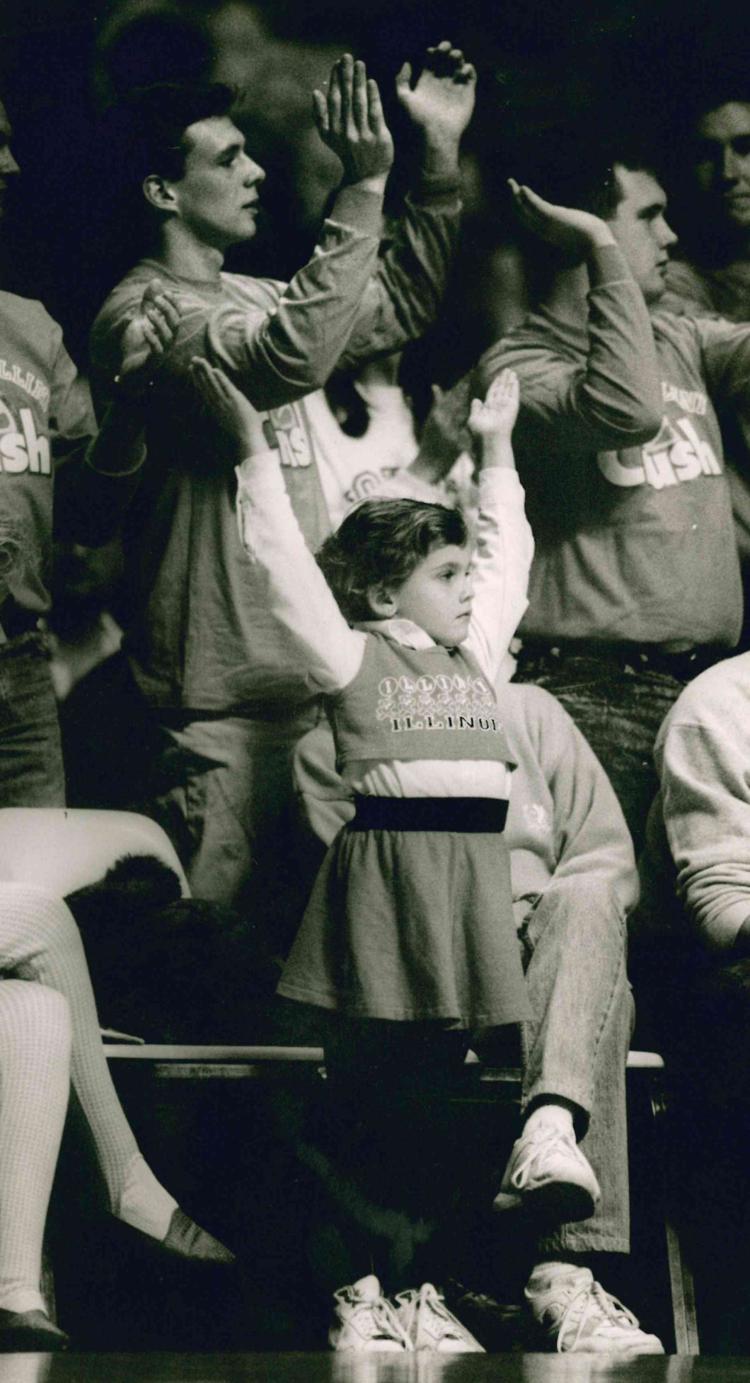 Chief Illiniwek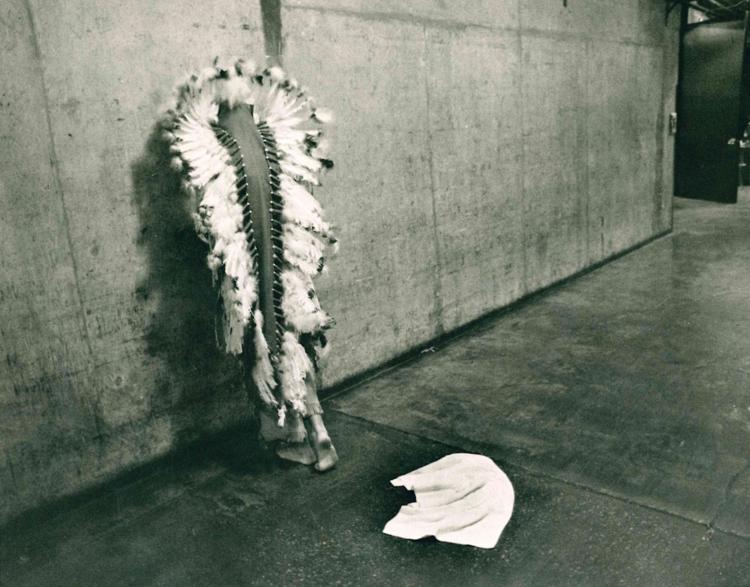 Coming through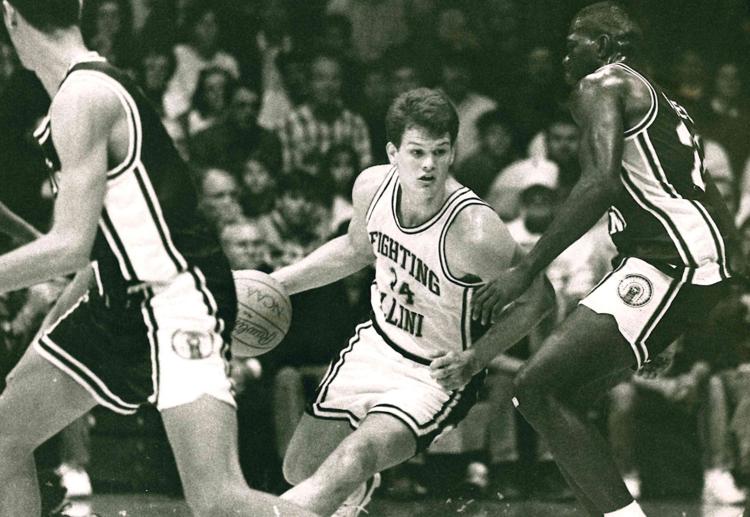 Distraction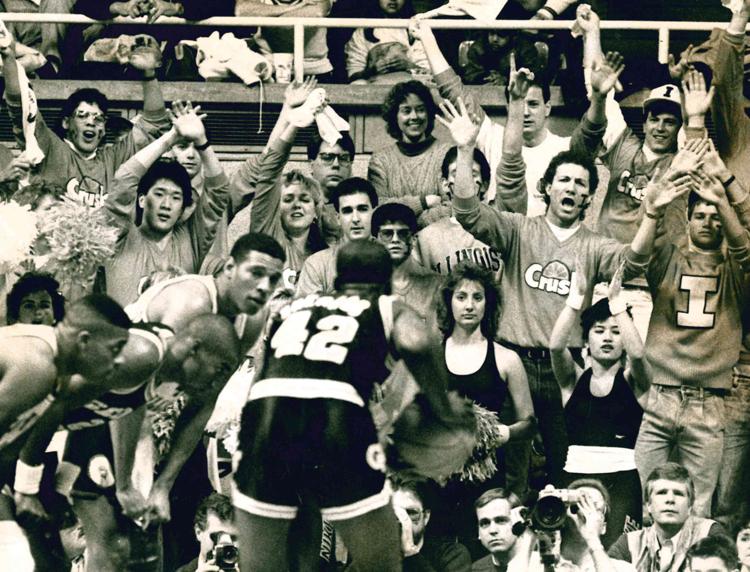 Easy does it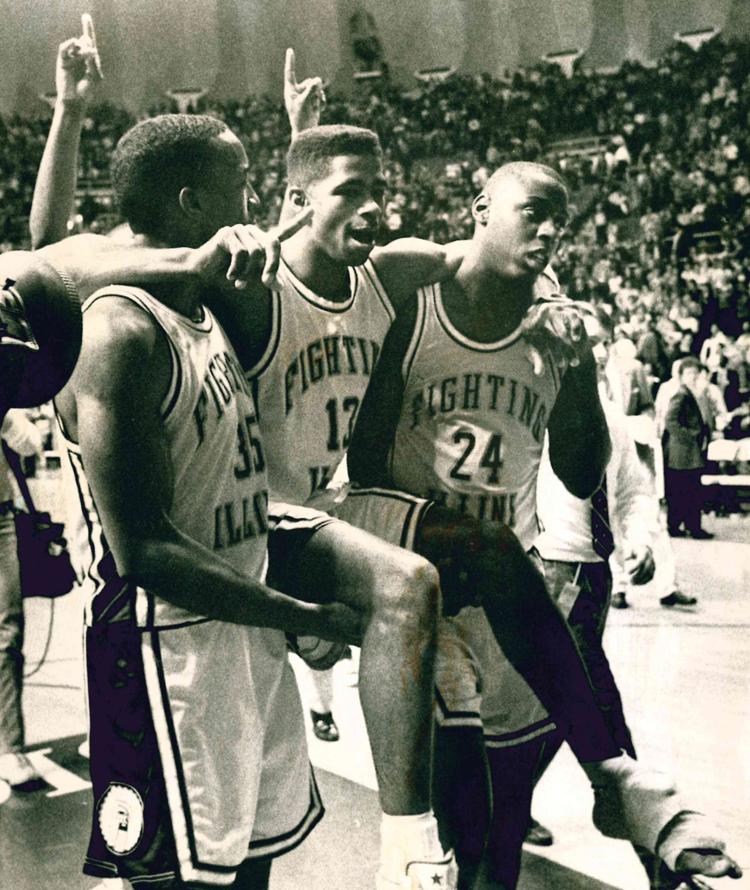 Efrem Winters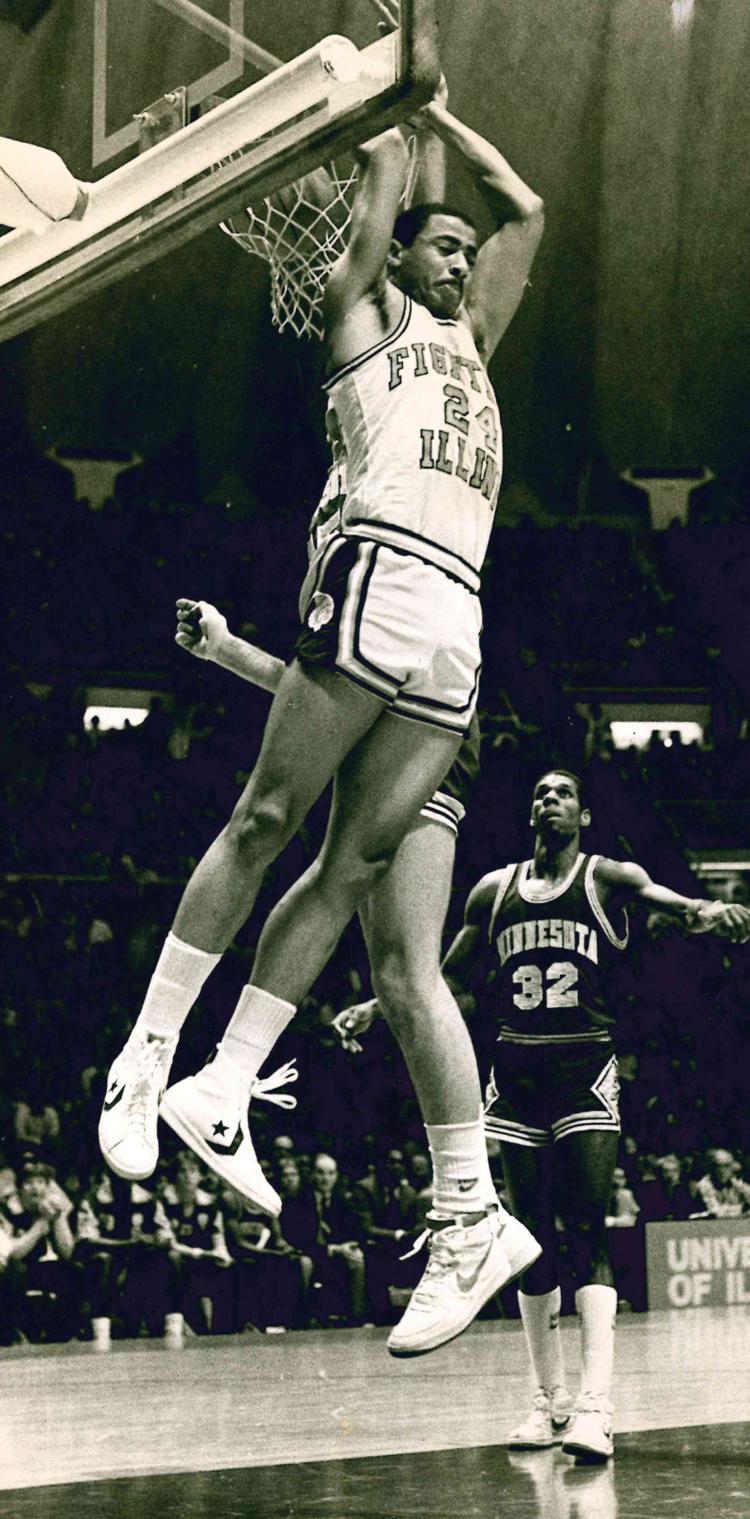 Efrem Winters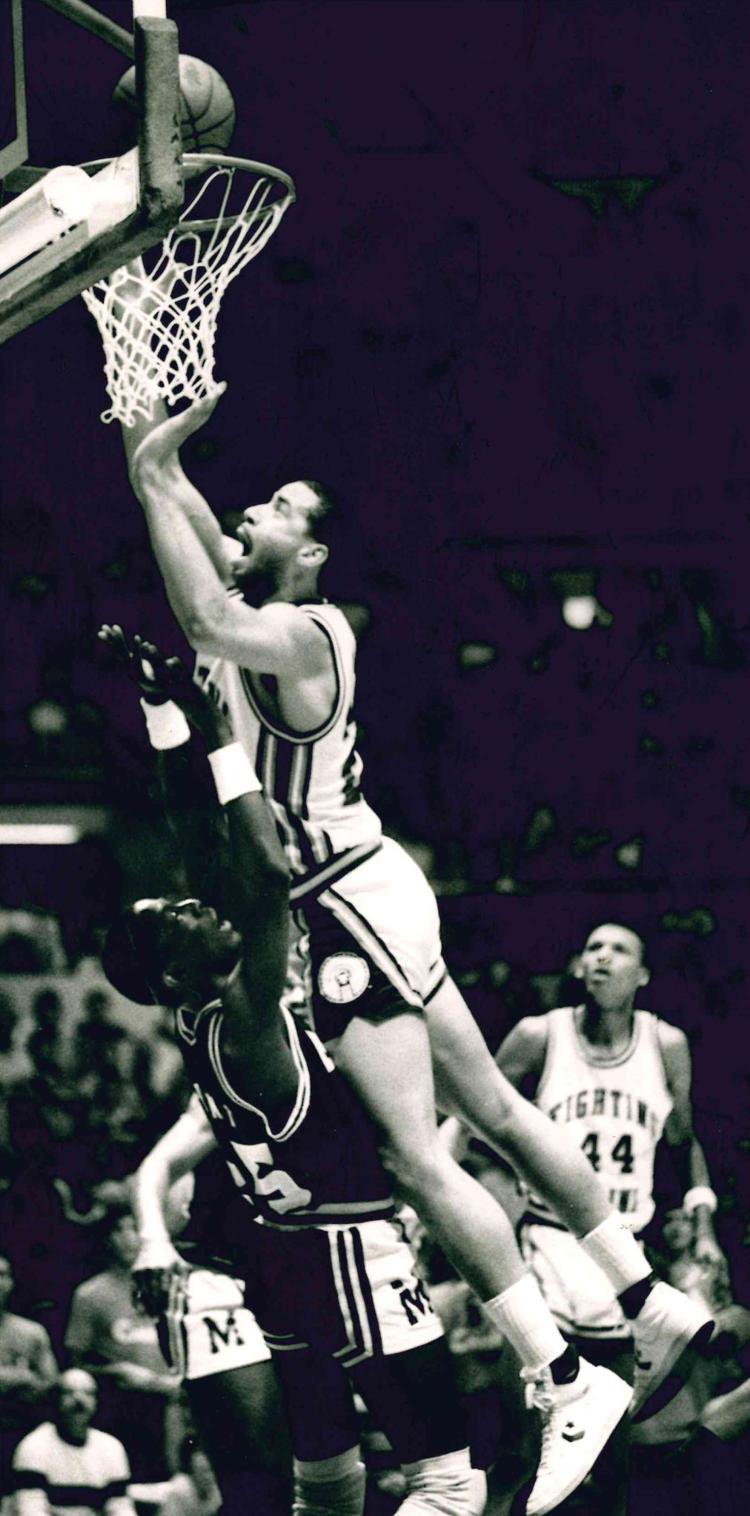 Fierce Rebound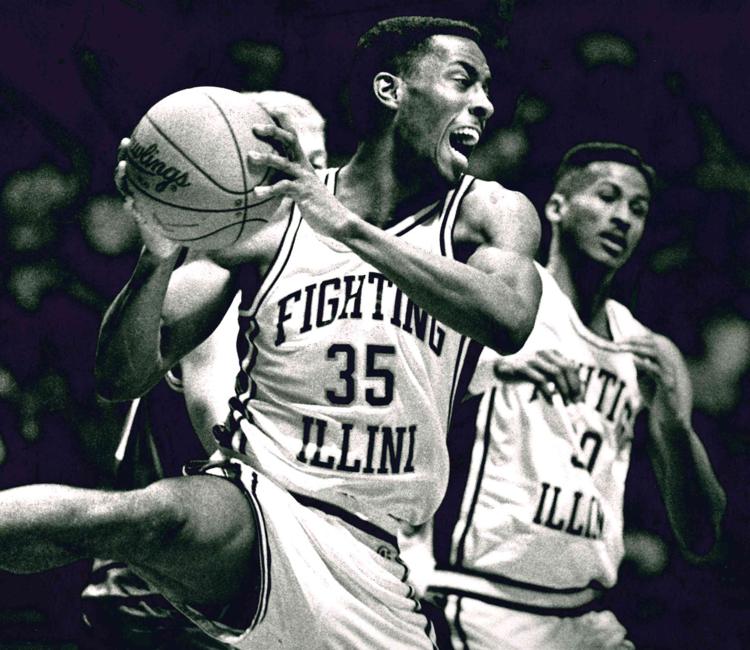 Free for all
Getting physical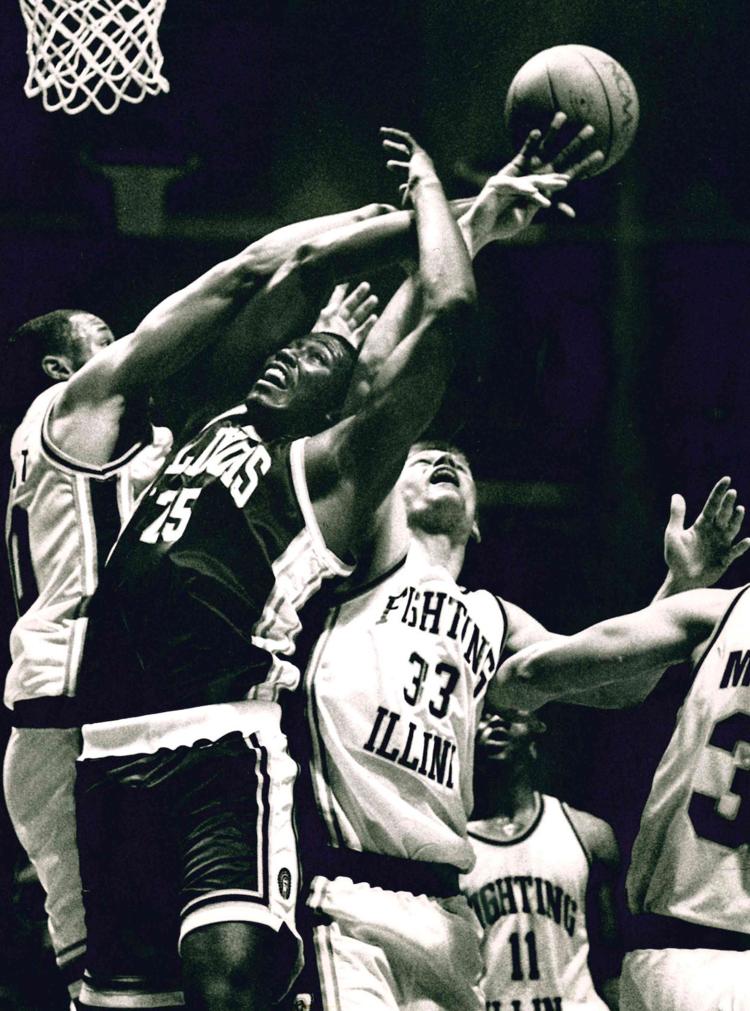 Hero of the hour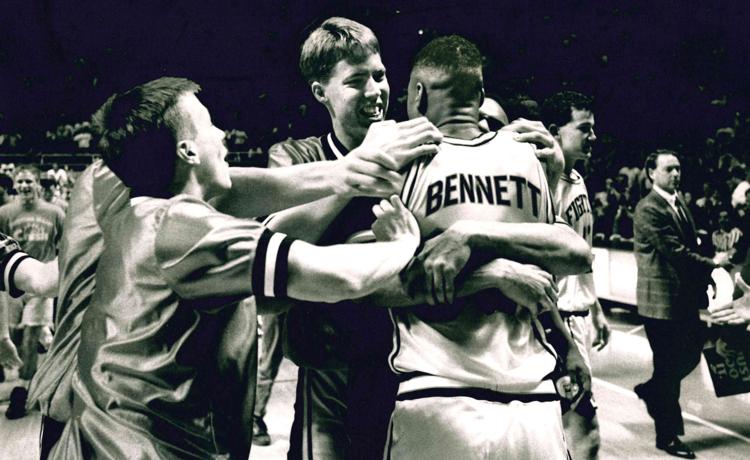 Illinettes
Illinois v. Iowa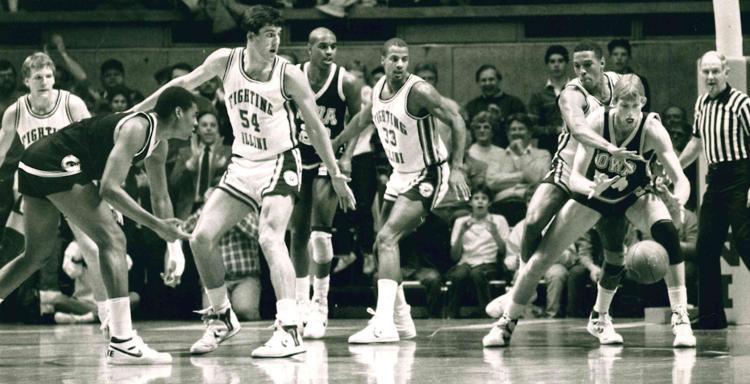 In traffic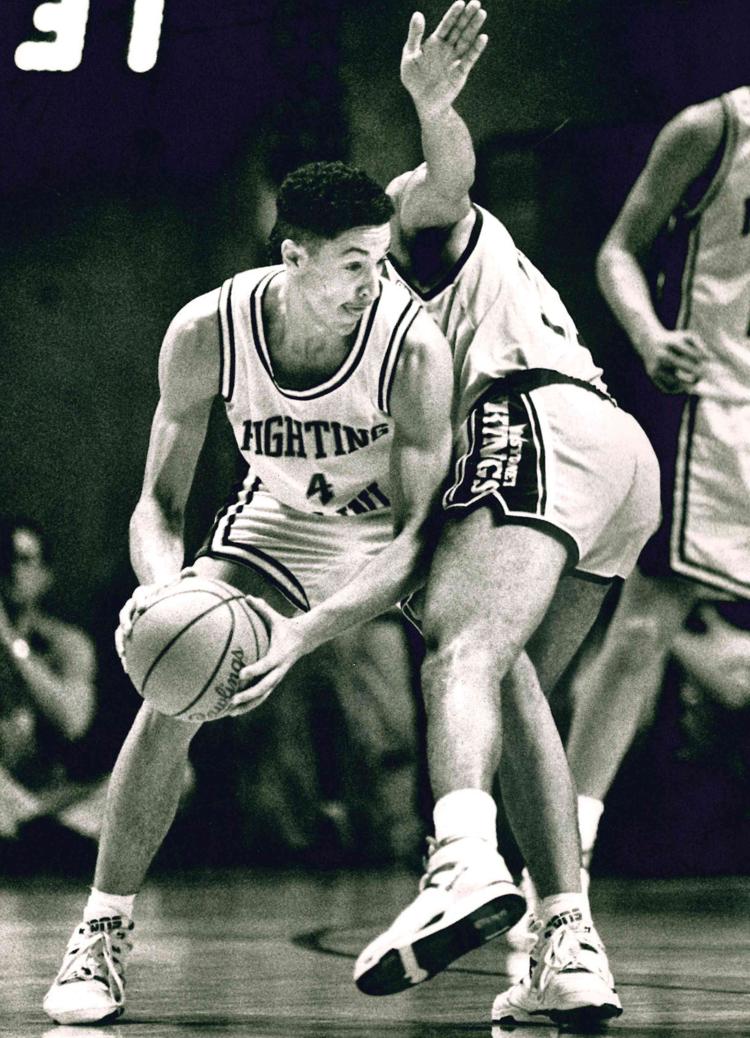 Kicking back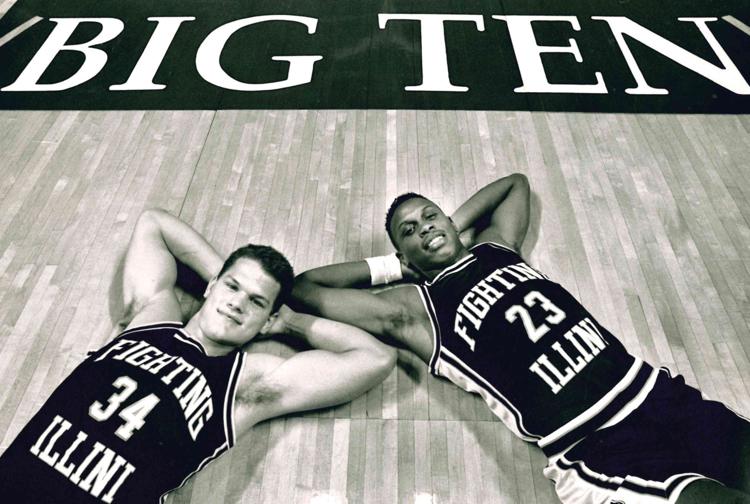 Long bombs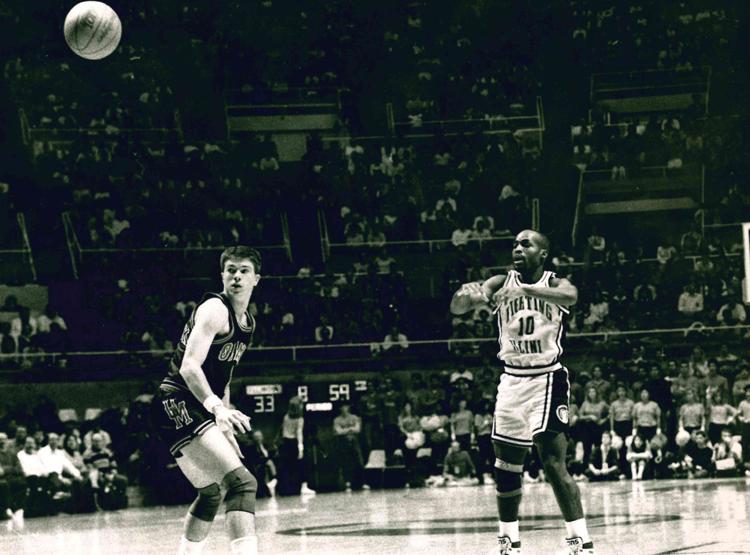 Nick Anderson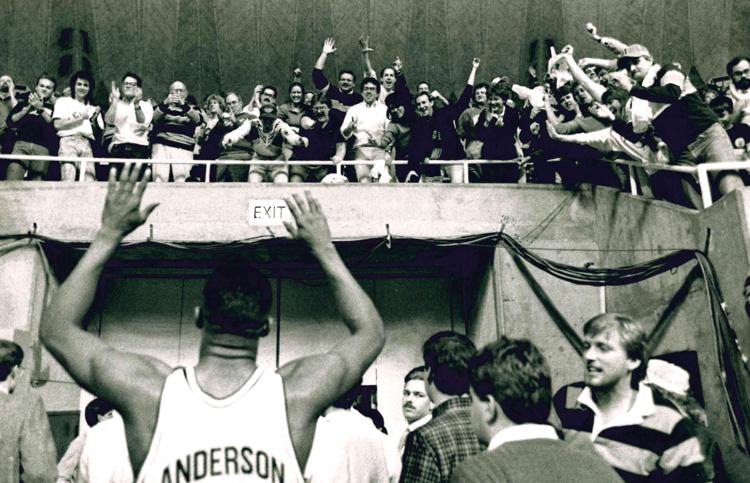 Pep band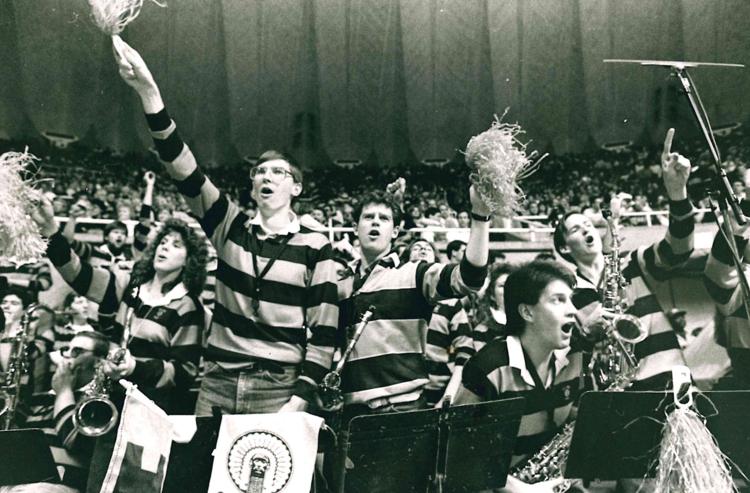 Rebound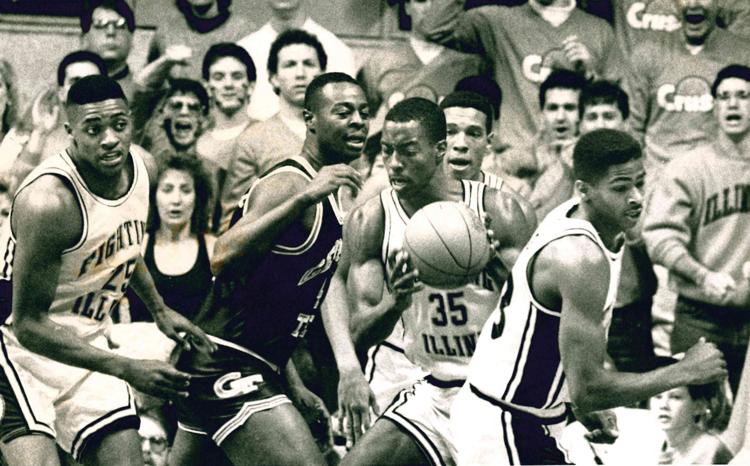 Relatives?
Talk of the Big Ten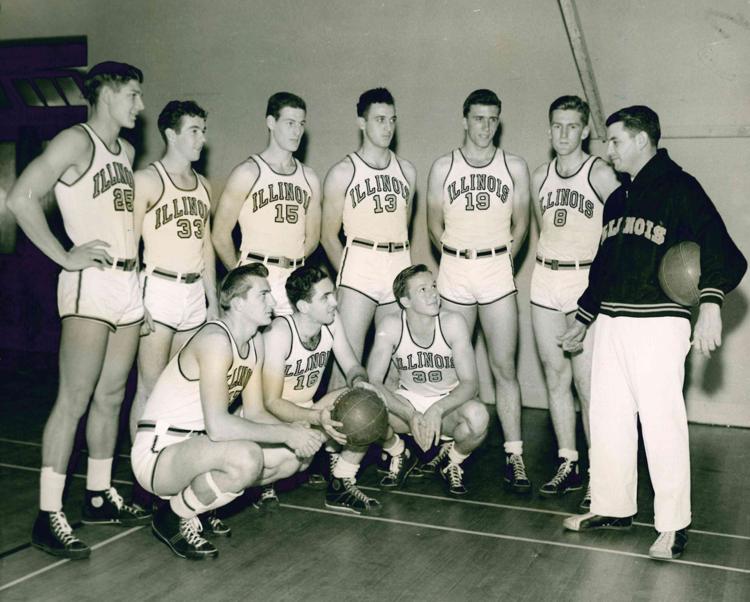 To the wire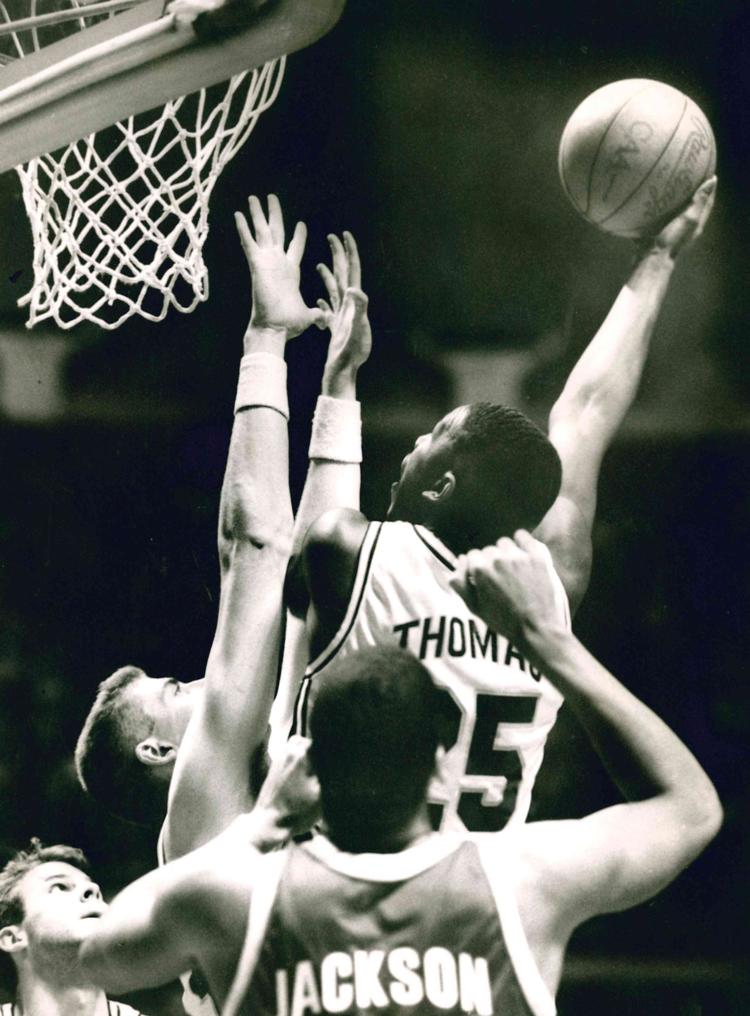 Tony Wysinger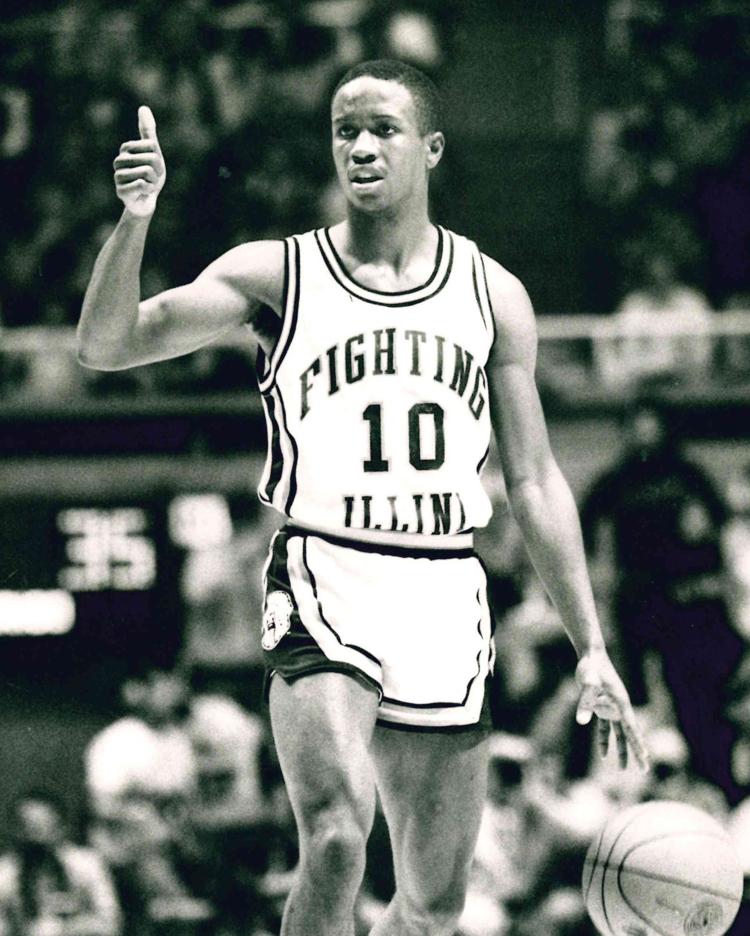 Warming up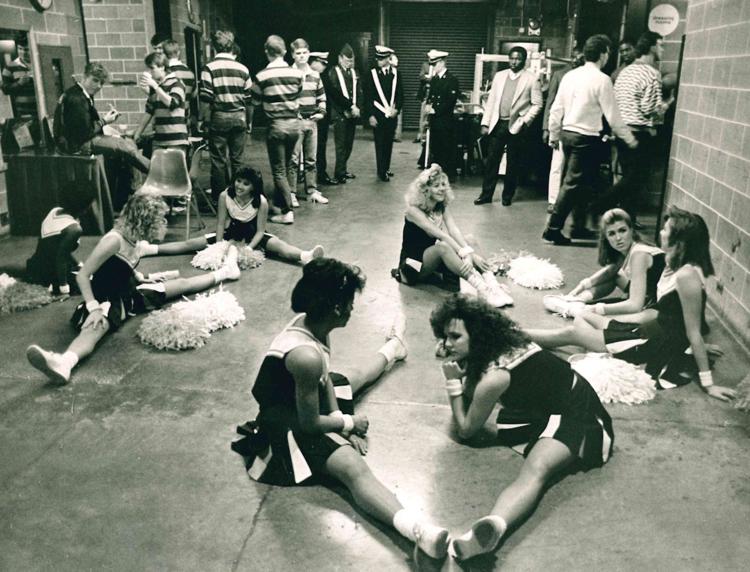 Whiz Kids Big Ten champs in '42, '43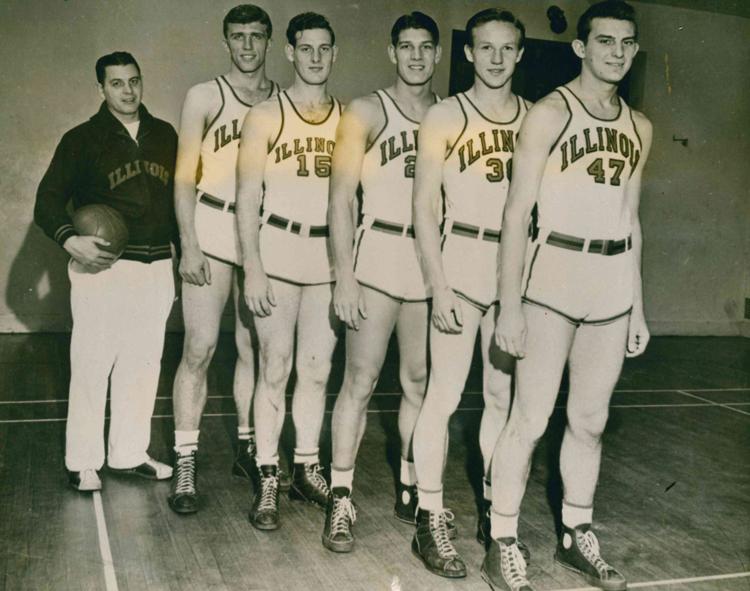 Wrong, Mr. Referee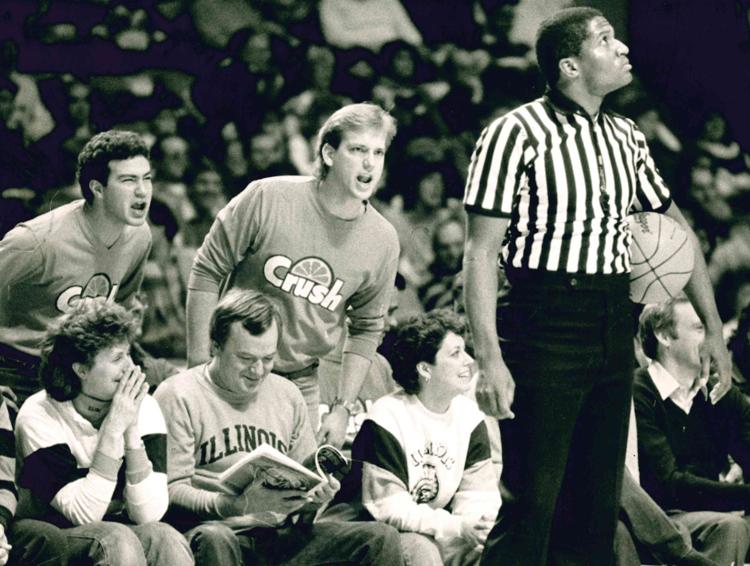 Contact Joey Wagner at (217) 421-6970. Follow him on Twitter: @mrwagner25
Be the first to know
Get local news delivered to your inbox!