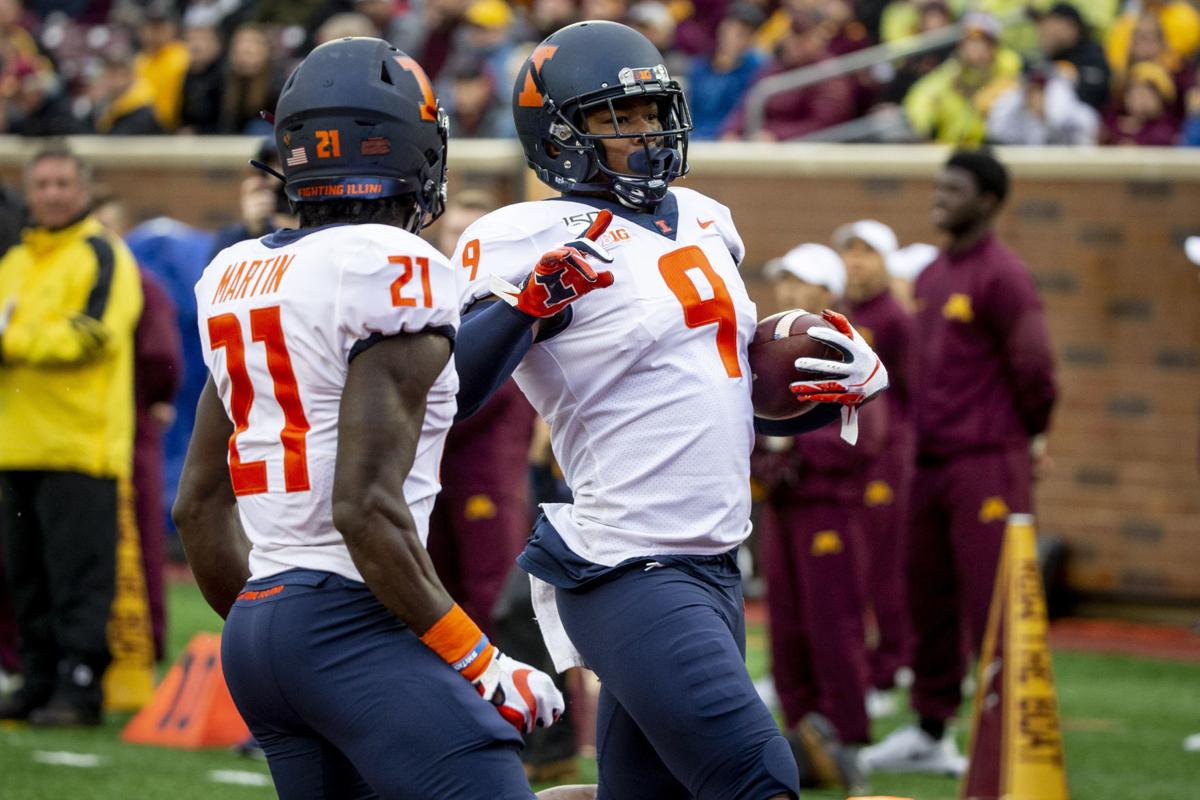 CHAMPAIGN — There were times in the summer where Jake Hansen and Dele Harding didn't tell each other they were going to work out individually. They just wanted to put in the work by themselves. The two Illinois linebackers are extremely close and have a friendly competition in most everything they do. They share hotels on road trips, have a similar class schedule and are helping lead a resurgent defense. Even still, everyone needs their own space from time to time.
Except when they showed up at the facility, the other was there, too.
In Harding, Hansen saw a teammate who was fighting for his chance to start. Prior to this season, Harding had seven total starts at linebacker in his three seasons. There always seemed to be someone in front of him on the depth chart. He stayed the course in Champaign and kept working, waiting for his shot to make the impact he knew he could make.
On Monday, Harding was named the Big Ten Defensive Player of the Week for his game against Rutgers. He had a 54-yard interception return for a touchdown, a forced fumble, 12 tackles and two tackles for loss, making him the second player in the nation in the last 20 years to have at least 12 tackles, two tackles for loss, one forced fumble, and interception and a touchdown in a single game.
Last week's game was a microcosm of Harding's season. He leads the Big Ten, and is fourth in the country, with 11.8 tackles per game and is the No. 16-graded linebacker in the nation and No. 3 in the Big Ten, according to Pro Football Focus. He's got 106 tackles on the season with 8.5 tackles for a loss, three interceptions, three forced fumbles and two defensive touchdowns. Though Harding wasn't one of the finalists for the Butkus Award, given to the nation's best linebacker. Hansen was on the list, but Smith, Hansen and Harding all wondered why the senior middle linebacker was absent.
"Especially these past two weeks of play, I don't even think there should be a question," Hansen said. "The kid has two touchdowns, two pick-6s; with his volume of tackles, his tackles for losses and forced fumbles, I don't think you see that across college football. I think that's a little unfair to him — not a little bit. I think that's very unfair to him."
Harding's personality isn't to revel in the individual awards, but getting to this point was no accident and it didn't come about by happenstance. He worked, he waited and he knew he had one season to make his impact as a starter.
"It was a heck of a process, just keeping faith for one," Harding said. "Faith, overall, has been the biggest thing. A lot of guys work their tails off and don't even get the chance, man. I finally got my chance with it being my senior year and what not and I definitely want to take advantage of my chance."
There's something sweet about Harding's impact for his teammates. Hansen has seen the work ethic that led Harding here, and the patience to stick around even when he wasn't getting the starts. When Harding was a sophomore, Phillips and Tre Watson manned the linebacker spots, with the other spot being used as a linebacker/nickelback position. Last year it Hansen and Phillips as the two linebackers with a combination of players used as the nickel.
You have free articles remaining.
So Harding waited once more.
"A lot of guys would have just tapped out and said, 'I'm transferring or I'm doing this or I'm doing that.' Honestly, could you blame someone for that? I don't think you can," Hansen said. "He decided, 'I'm going to stick it out and all I need is one year to show everybody that I'm going to be that dude.' His work ethic is second to none. Seeing his work pay off is that much sweeter."
Being the middle linebacker of a defense comes with some inherent responsibilities. Harding makes the calls on defense and makes the checks based on what the offense is doing. Some of the adjustments aren't easily identifiable on film, but Harding knows and so do his teammates. A few times this season, he's recognized the play an opposing offense plans to run and alerts his teammates that the ball is coming his way.
"First off he's a smart player; he gets it," head coach Lovie Smith said. "And when guys are watching you, he does everything right, so he has everybody's attention. So knowing what to do and being a voice, that's good. But in the end when you start playing you need to play good football and no one has played better ball than Dele has, and it gets your attention a little bit more.
"But just like coach Smith says on the offensive side, Dele Harding makes a lot of checks based on formations and there's a ton of communications going on, and there's a lot on his plate before he had to line up, and he has done it well."
He won't take the credit for a defense that's played better in recent weeks and is every bit part of a three-game winning streak that has Illinois (5-4) in the middle of bowl conversations. But if something goes wrong, he'll bear the responsibility of a broken play. It comes with the territory.
"If a guy doesn't get the check, just blame it on me, but that's something that comes with the position and being the quarterback of the defense," Harding said. "Everybody has to get the checks and everybody has to be on the same page. If not, they look at the one who is calling the plays, which is the Mike. I take full responsibility in everything that we're doing. This play calling has set everybody up for success."
---
PHOTOS: 32 historical Illini photos
Looking up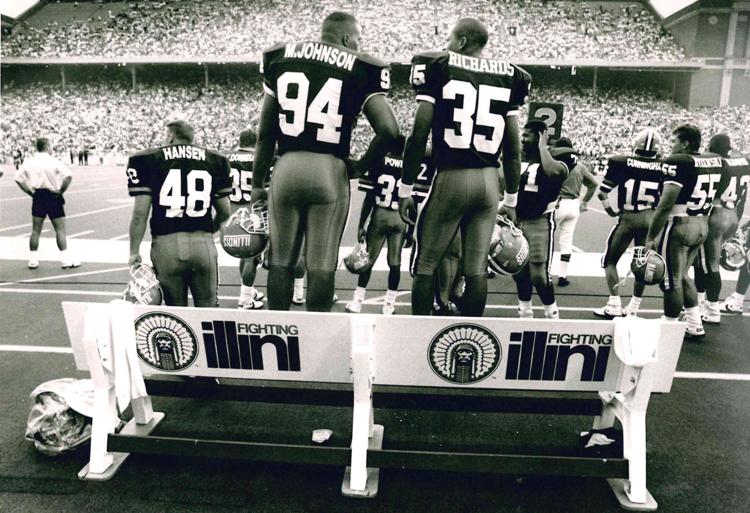 Good Block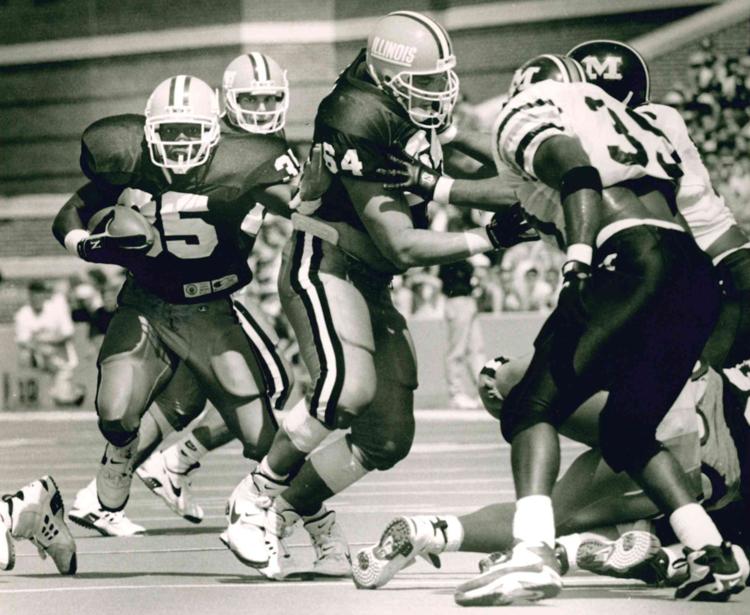 Taking a Dive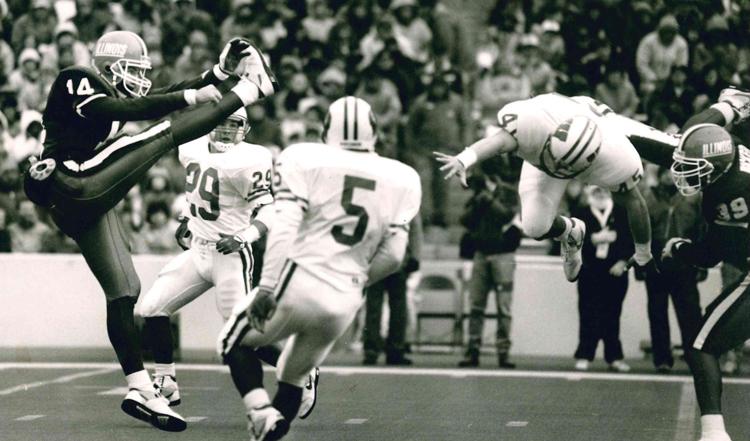 On the loose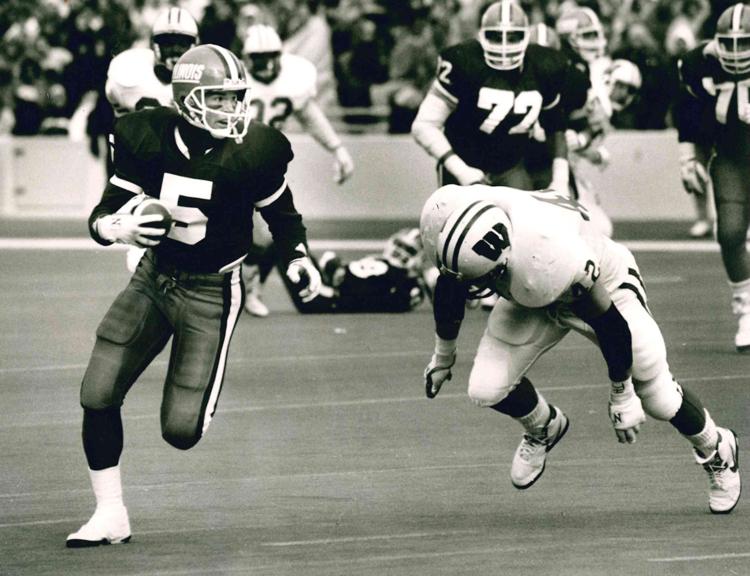 University of Illinois Football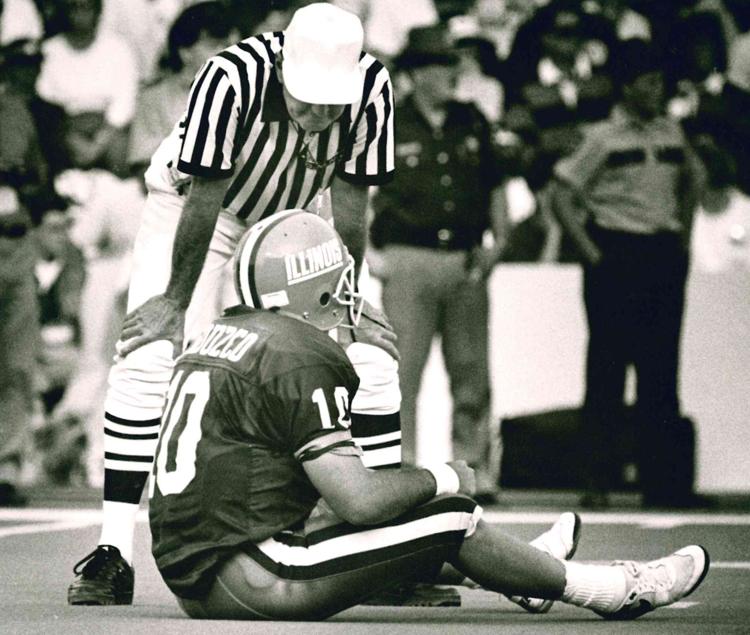 Coming at ya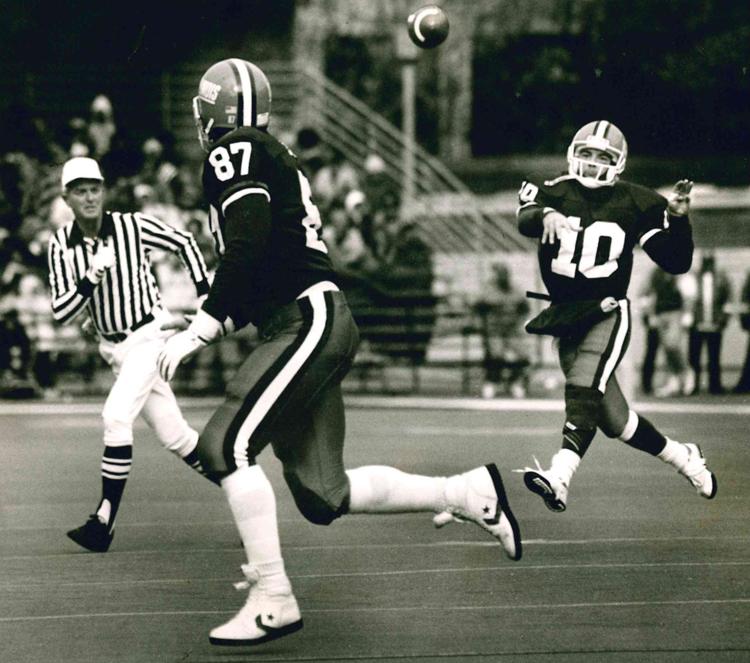 To run
Joyous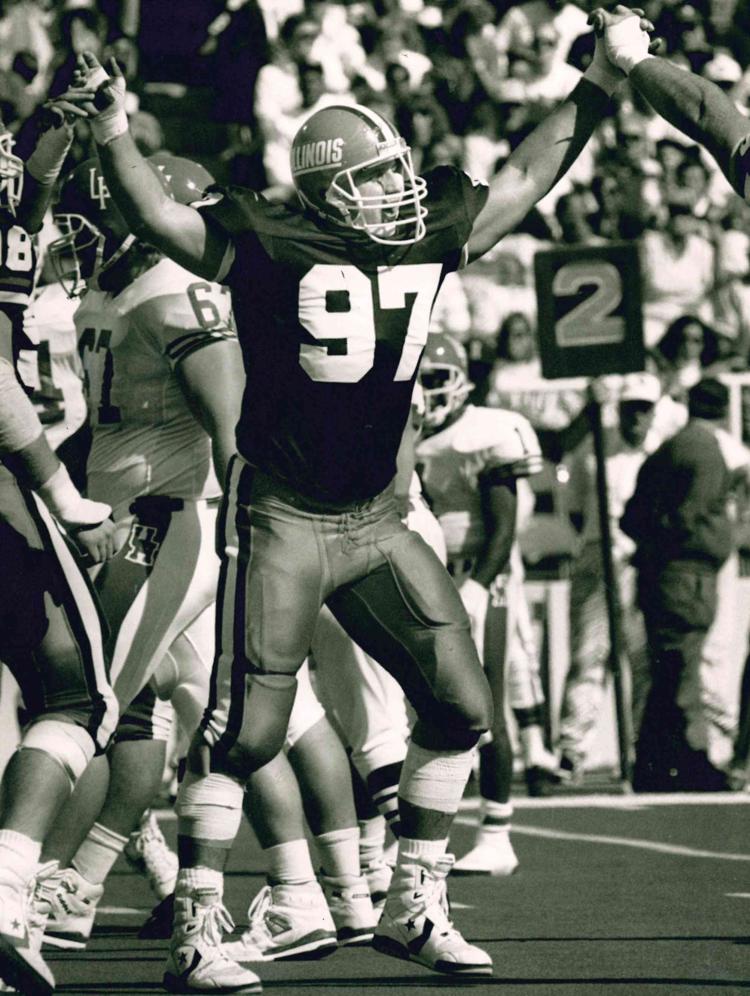 Lester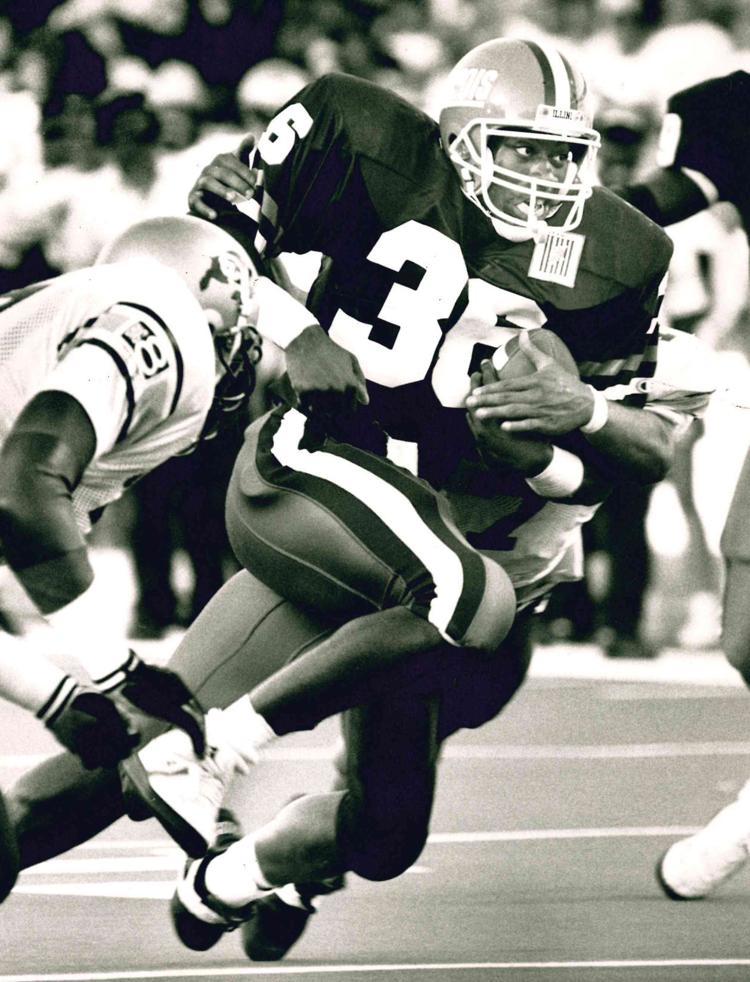 Sack attack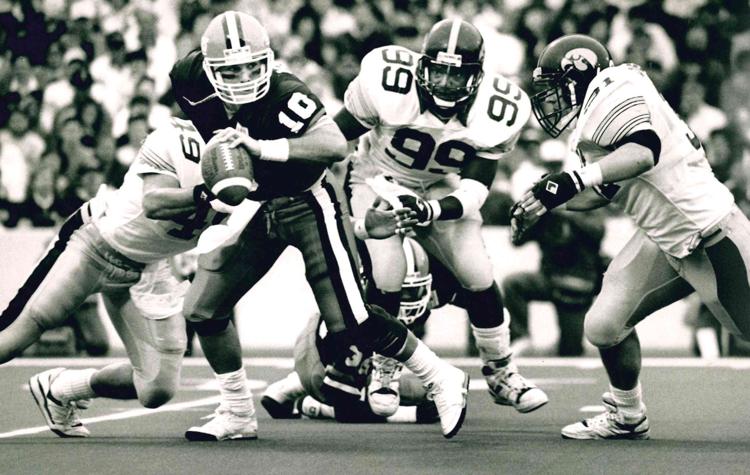 Waiting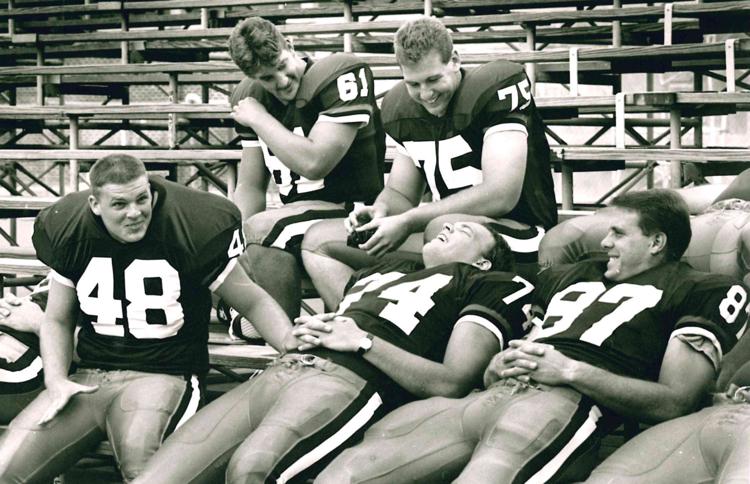 A coming through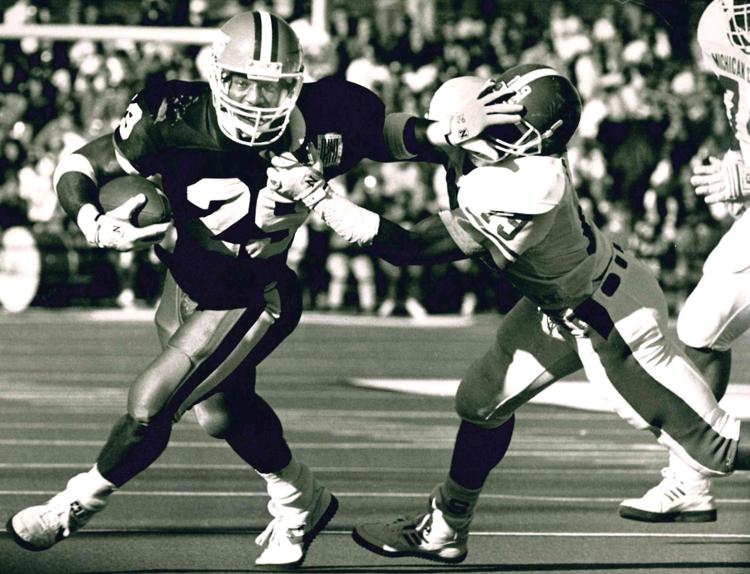 Sideline maneuver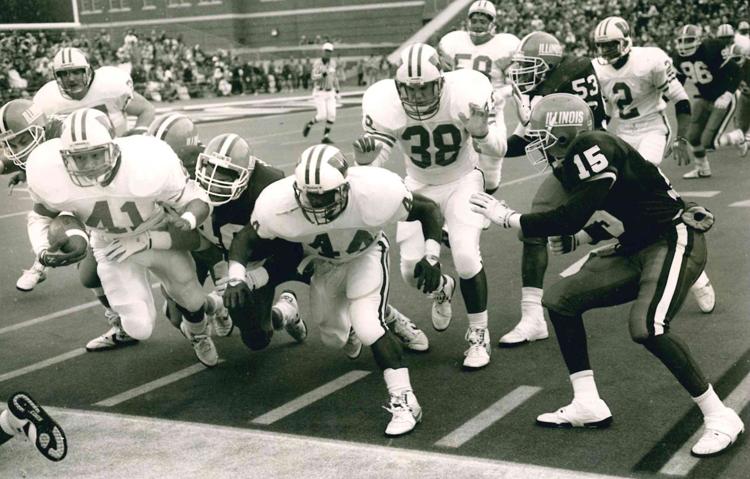 Mowing them down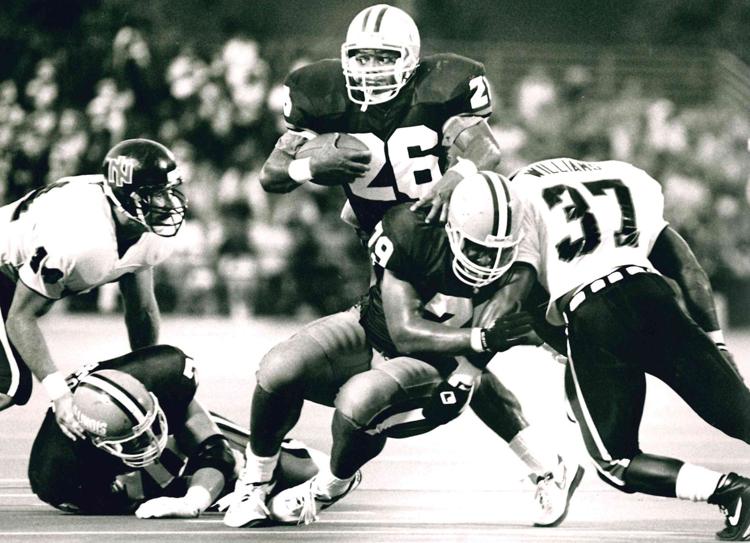 That's my buddy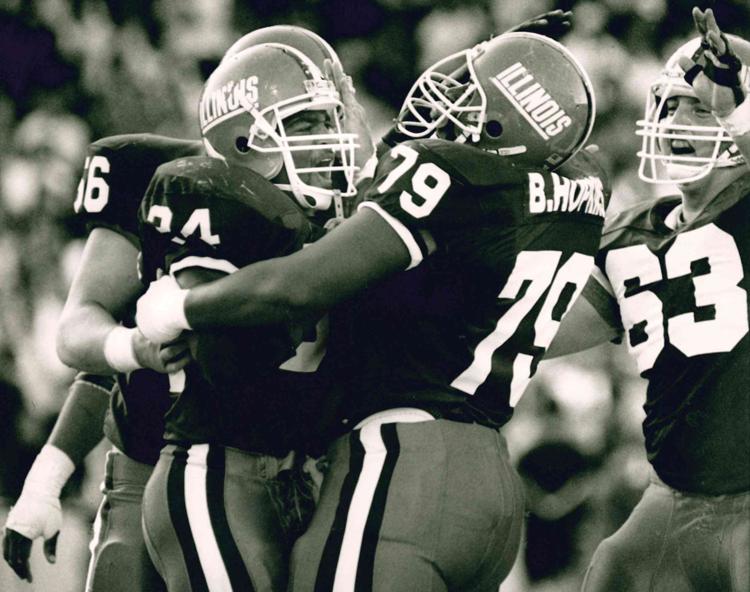 1992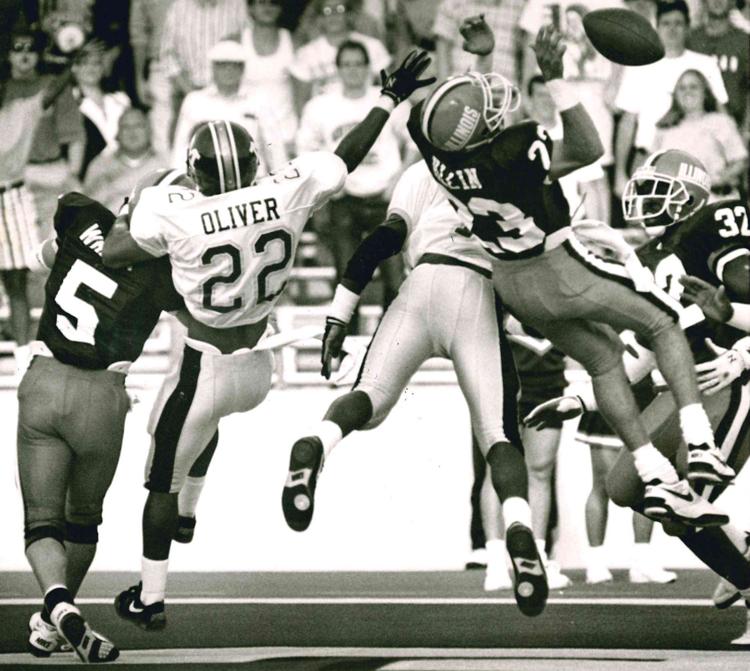 Traffic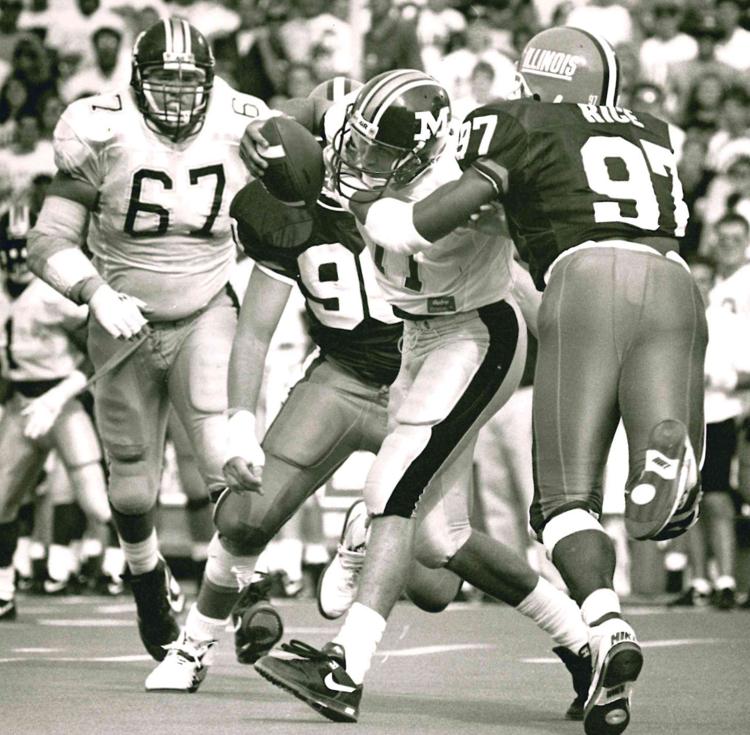 Busting through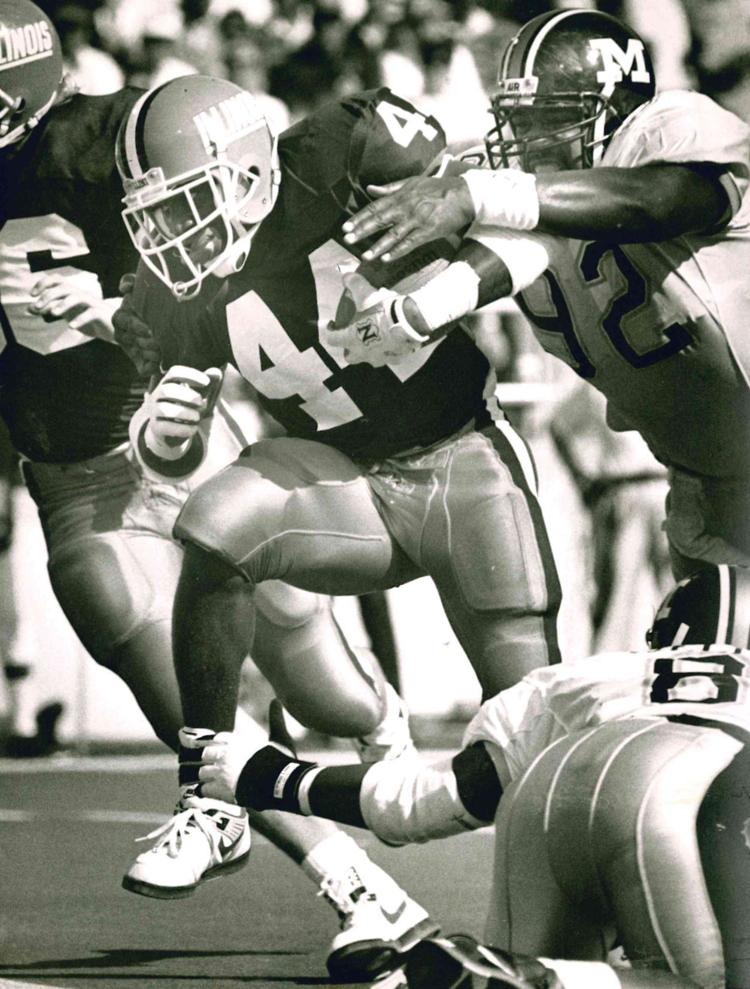 Final Exit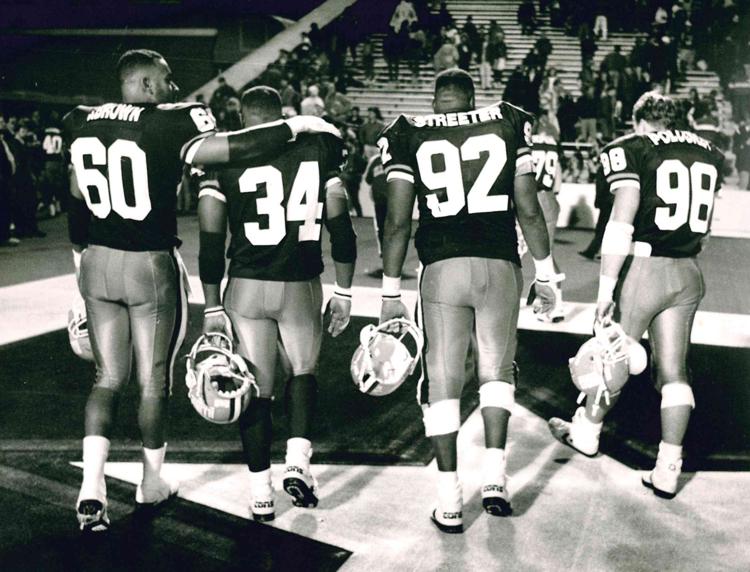 Scrum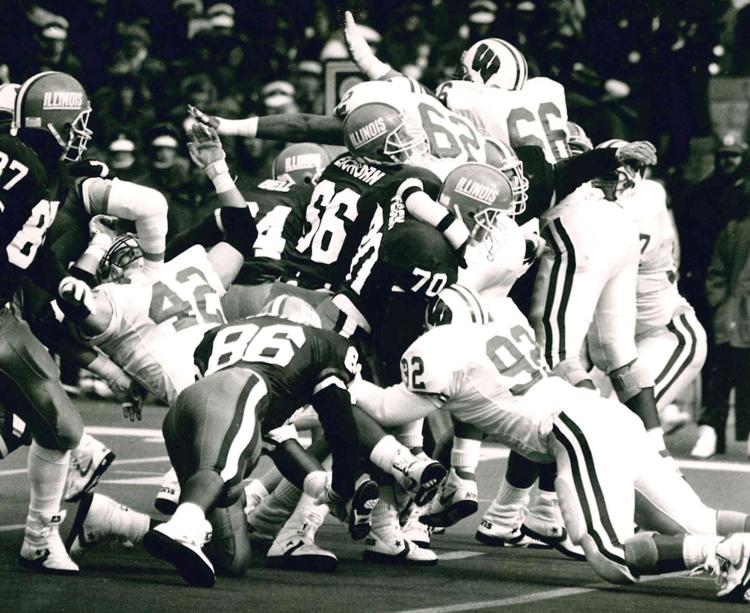 On the run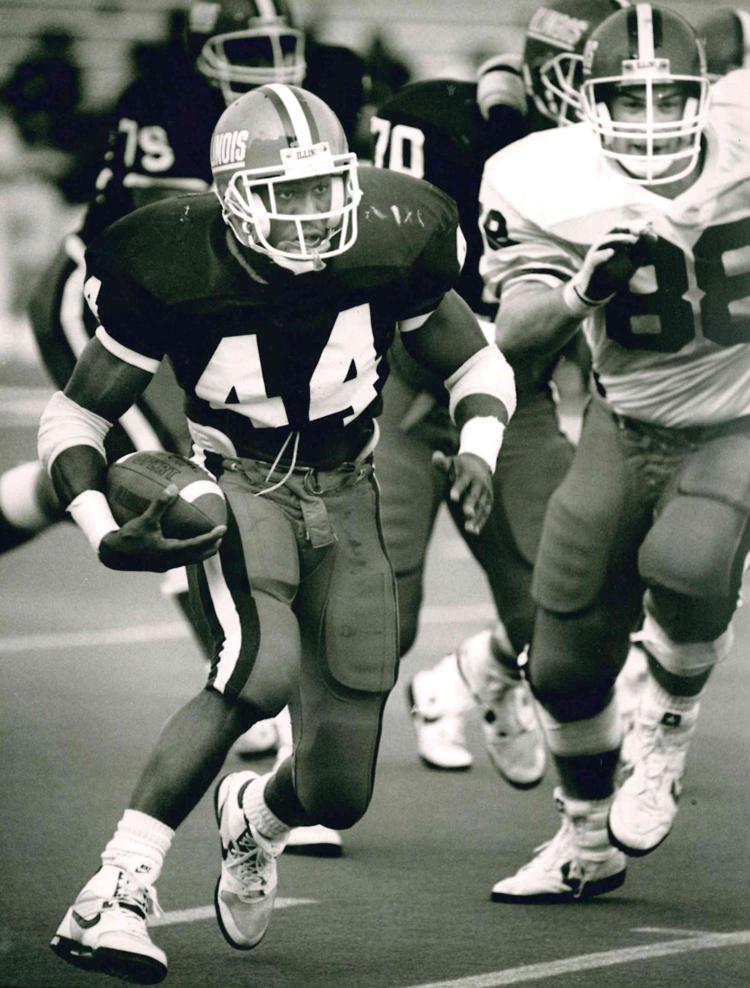 Sack attack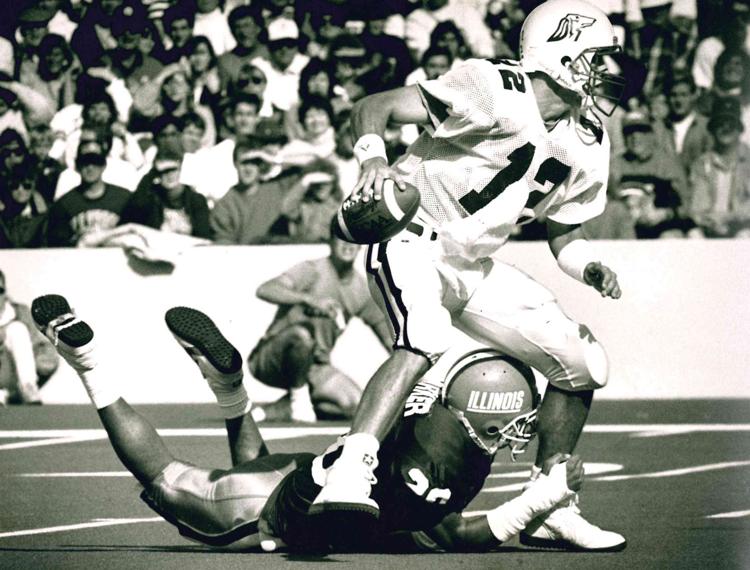 Pileup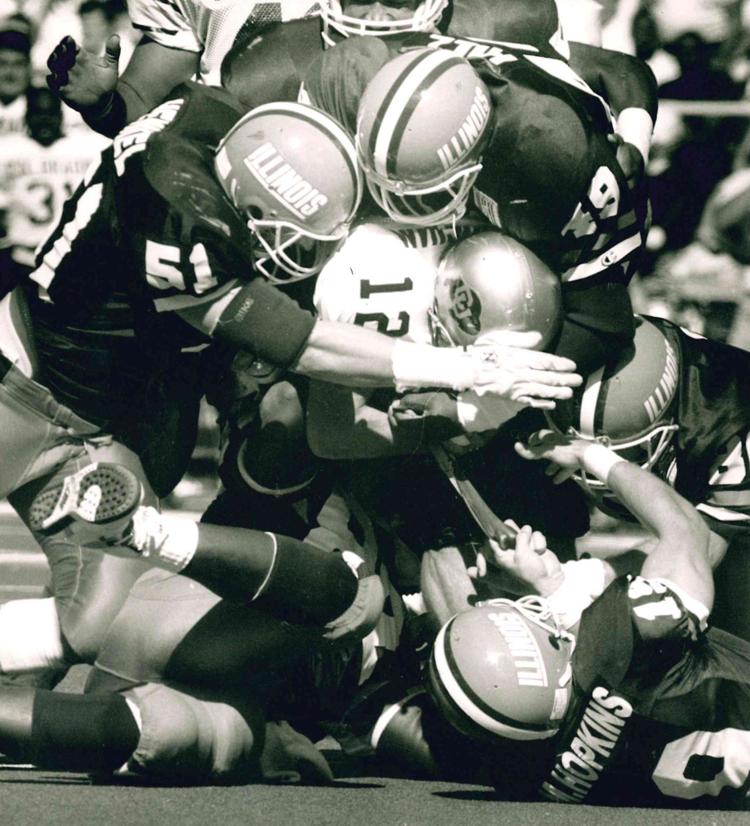 Take that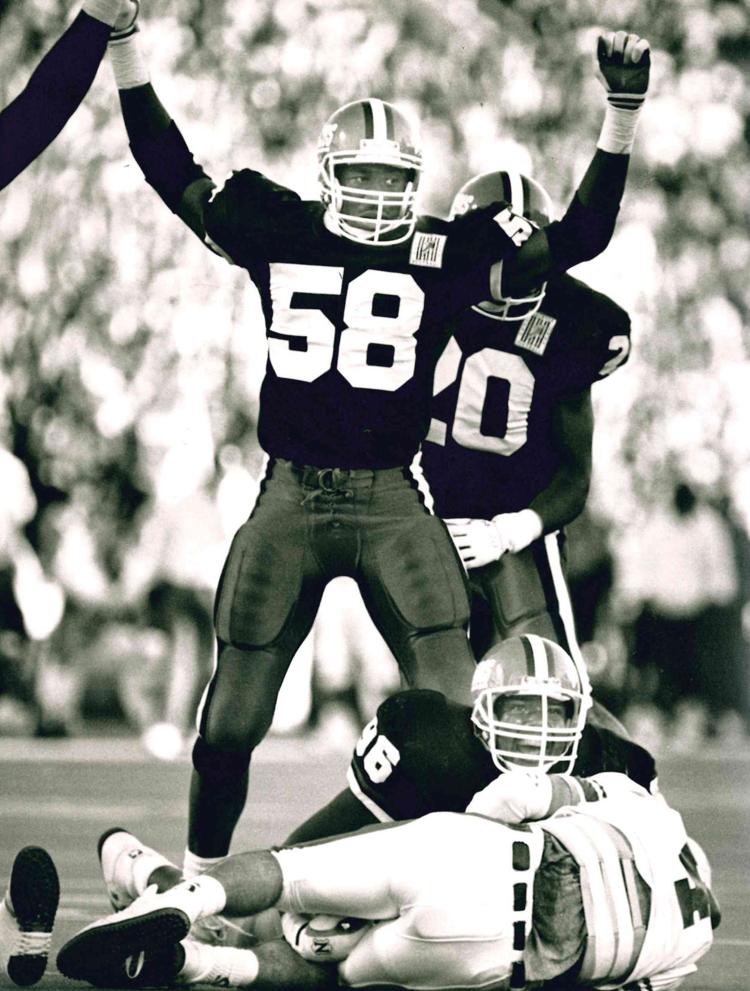 1991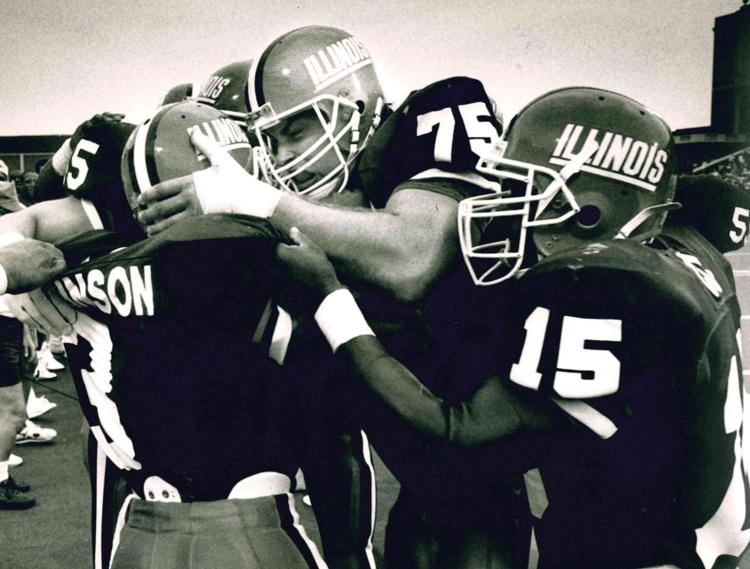 Lean on me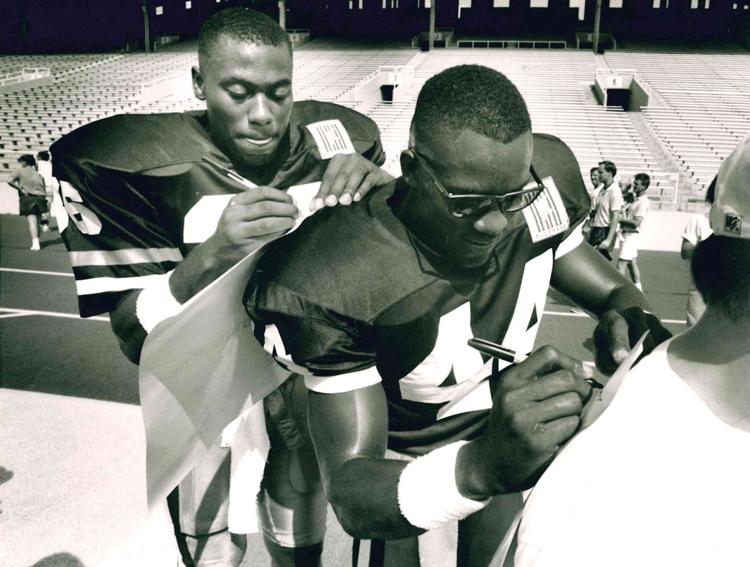 Way to go
1991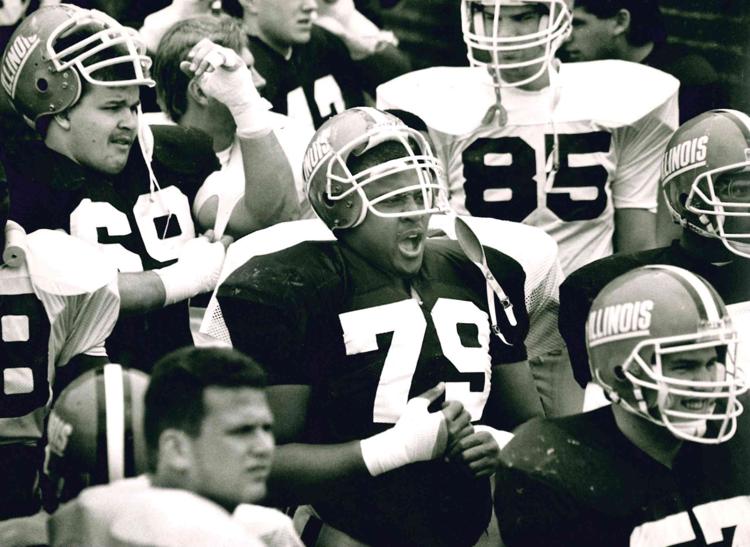 The peoples' choice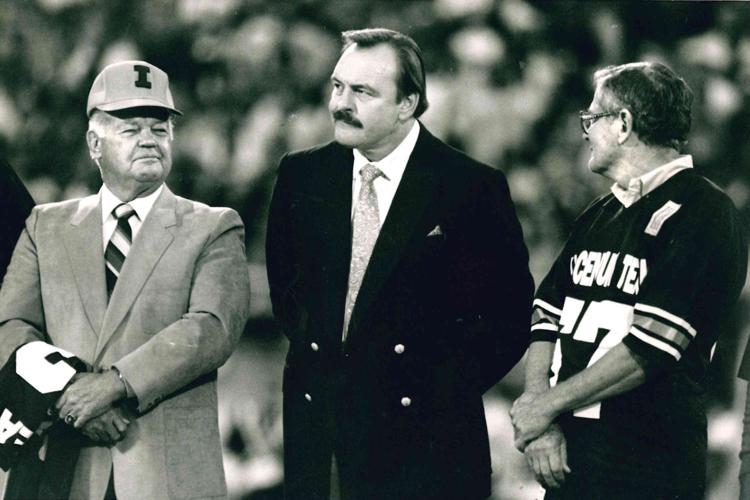 It's good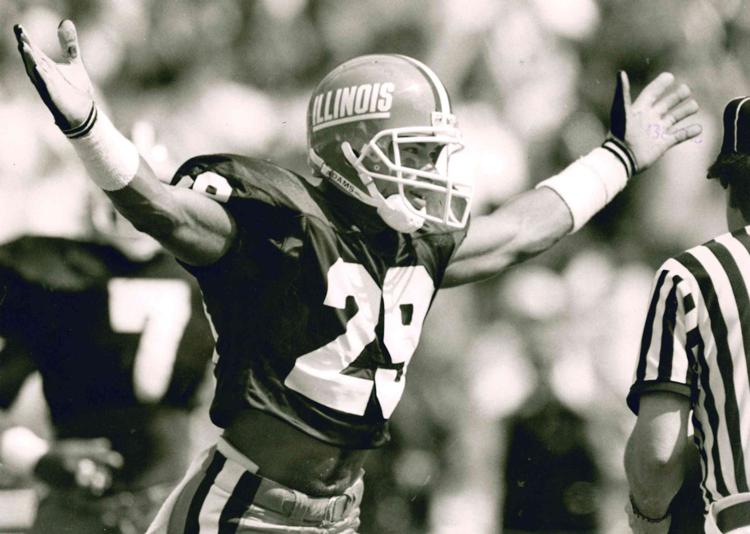 Touchdown Hero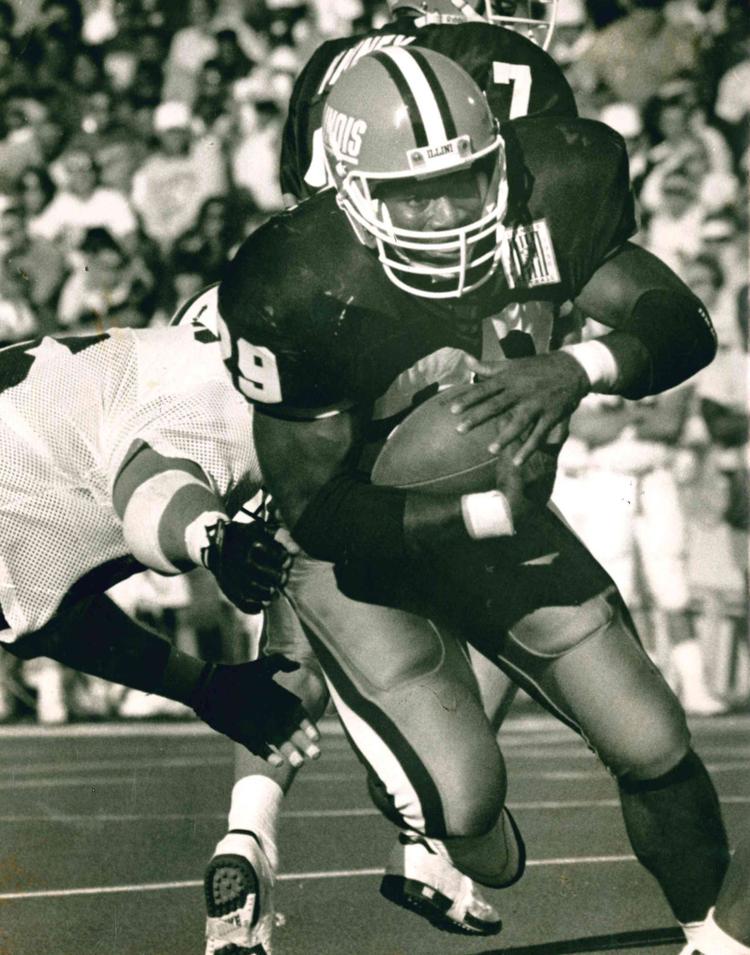 That's Six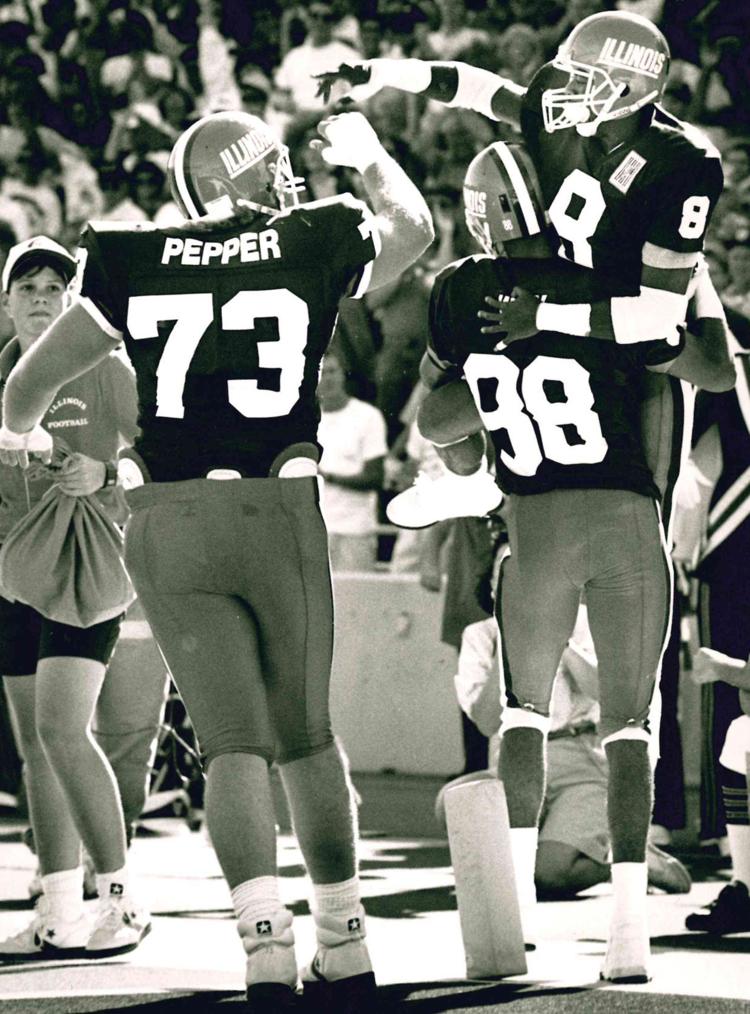 Contact Joey Wagner at (217) 421-6970. Follow him on Twitter: @mrwagner25