CHAMPAIGN — Just before 10 a.m. on Friday morning, Giorgi Bezhanishvili was in the Ubben Basketball Complex working on his 3-point shot.
He stood shirtless in the corner and released triple after triple. It's a practice that has been a staple for Bezhanishvili, a sophomore forward on the No. 21-ranked Illinois basketball team. He estimates he gets up 1,000 3-pointers each day and his teammates and coaches corroborate it.
Mostly, though, opposing teams still aren't concerned — or don't appear to be.
Entering Tuesday's win at Purdue, Bezhanishvili was 8-for-26 from behind the arc. The Boilermakers, in fact, paid no mind to the 6-foot-9 Bezhanishvili on the outside. He was left wide open in the first half before picking up his second foul with 16 minutes left before the break. He faked a couple of shot attempts, but didn't pull the trigger before foul trouble stuck.
In the second half, Bezhanishvili was open and let 'em fly, making 2-of-3 triples. When a defender has to honor his shot, everything opens up for the Illini (14-5, 6-2), who play at Michigan at 11 a.m. Saturday with a five-game winning streak and a chance to take sole possession of first place in the Big Ten. Illinois will be without Alan Griffin, who was suspended for two games by the Big Ten for stepping on Purdue's Sasha Stefanovic.
He's now made 10 3-pointers this season, but has expanded his game out of the post in the last two. Against Northwestern, he hit a few baseline jump shots to force Wildcats coach Chris Collins' hand on defense.
"I think it's great for the team," Bezhanishvili said. "If players are still not going to guard me, I'm going to keep shooting. Obviously I made a couple now and I feel like I will make them. It's really great for our team that the defender will not be sitting in the paint anymore, hopefully. If they are, then we knock down more shots; that's it."
Bezhanishvili is confident in his 3-point shot, and not just because of in-game success. Those kinds of successes are nice, but because he firmly believes in how much work he's put in on those particular shots.
"Every single day I work," he said. "I'm always confident in myself in the way of I look at myself in the mirror every night before I go to sleep. I'm like, 'I worked today. I busted my (butt).' It's not that I'm coming out and I'm shooting those 3s and I'm missing them and I haven't worked on it.
"When I come out and I make them, I'm happy because I worked hard. If not, I'm just going to keep working."
When that shot has to be honored, it opens up Bezhanishvili's passing game. Each of his entry passes into the post differ from the next. It's an innate skill he's developed over his career, and being a big man who plays in the post doesn't hurt him in understanding how to deliver each pass in the perfect way. Bezhanishvili is tied with Trent Frazier for third on the team with 39 assists.
Consider freshman center Kofi Cockburn, the chief benefactor of Bezhanishvili's passes, and in turn, what happens when a defense has to honor the sophomore as a shooter.
"It opens it up a lot because Giorgi is one of the best post passers I've seen in my life," Cockburn said. "When he knocks his shots down and guys have to guard him, it makes it so much easier for him to pass the ball in the post and for the spacing to be right when I can make a move."
The evolution of Bezhanishvili and Cockburn playing together and understanding how to play off of one another has been a part of the current five-game winning streak and appearance in the Associated Press Top 25 rankings for the first time since 2014 — along with the stellar play of Ayo Dosunmu and Frazier.
If Bezhanishvili's shot is consistent enough to be honored by defenders, it opens up yet another avenue of scoring for the Illini.
"He's shot a million of them," Illinois coach Brad Underwood said. "We all know how good of a passer he is, he's an elite passer. The high-low stuff is a big part of what we've been trying to accomplish all year. His ability to space and knock those down, he's also got the ability to put the ball on the floor, those things become very big in terms of spacing the court for us.
"He's capable, man. He's got the green light. When he's using great judgement of when to take them, we've got a nice high-low situation that we can go to with that."
---
PHOTOS: Illinois beats Northwestern
Bezhanishvili_Giorgi 1 01.18.20.JPG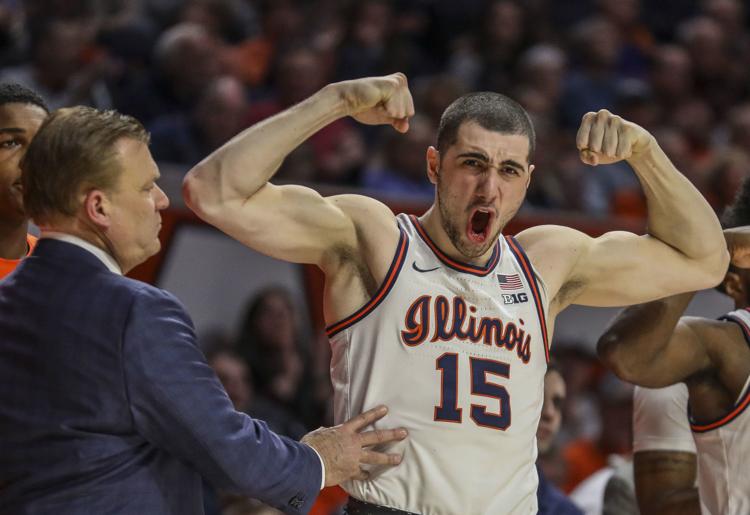 Bezhanishvili_Giorgi 2 01.18.20.JPG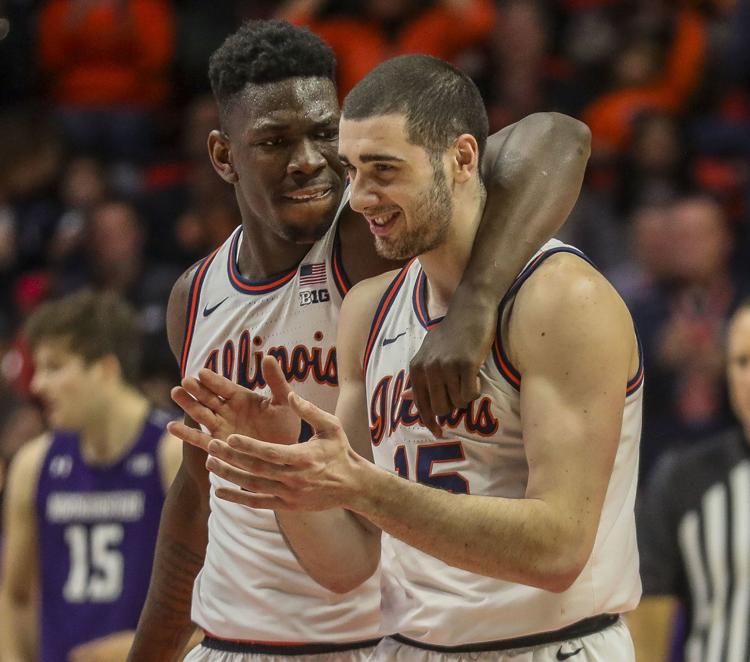 Bezhanishvili_Giorgi 3 01.18.20.JPG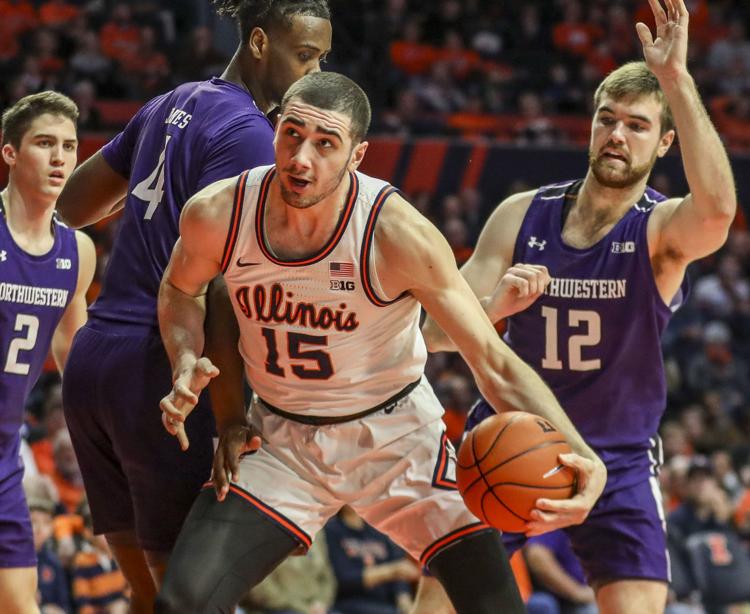 Cockburn_Kofi 2 01.18.20.JPG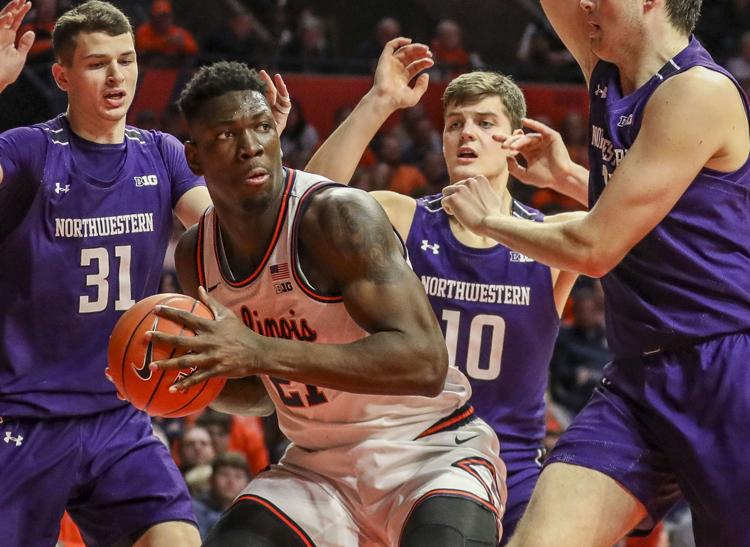 Dosunmu_Ayo 01.18.20.JPG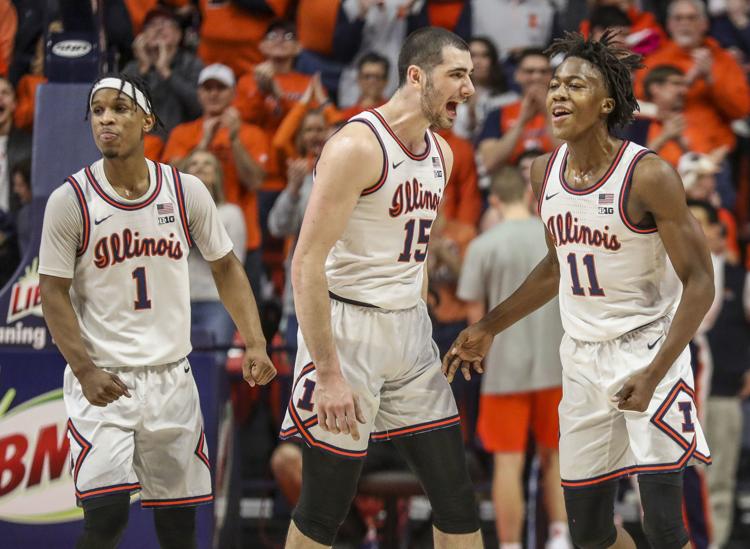 Dosunmu_Ayo 2 01.18.20.JPG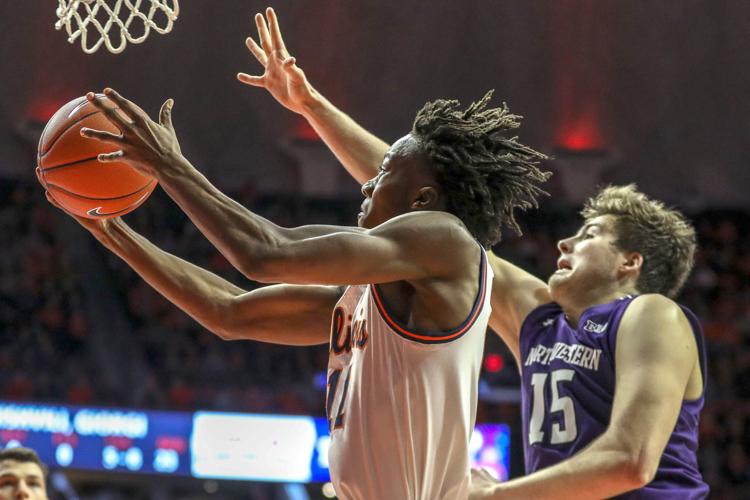 Dosunmu_Ayo 4 01.18.20.JPG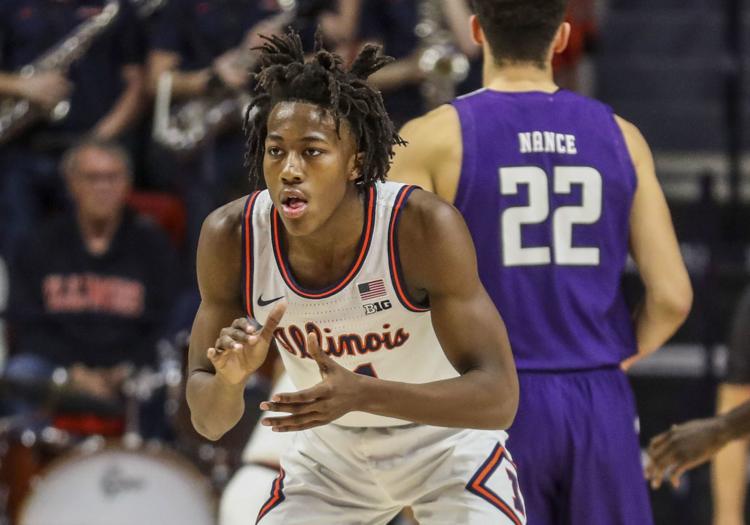 Frazier_Trent 1 01.18.20.JPG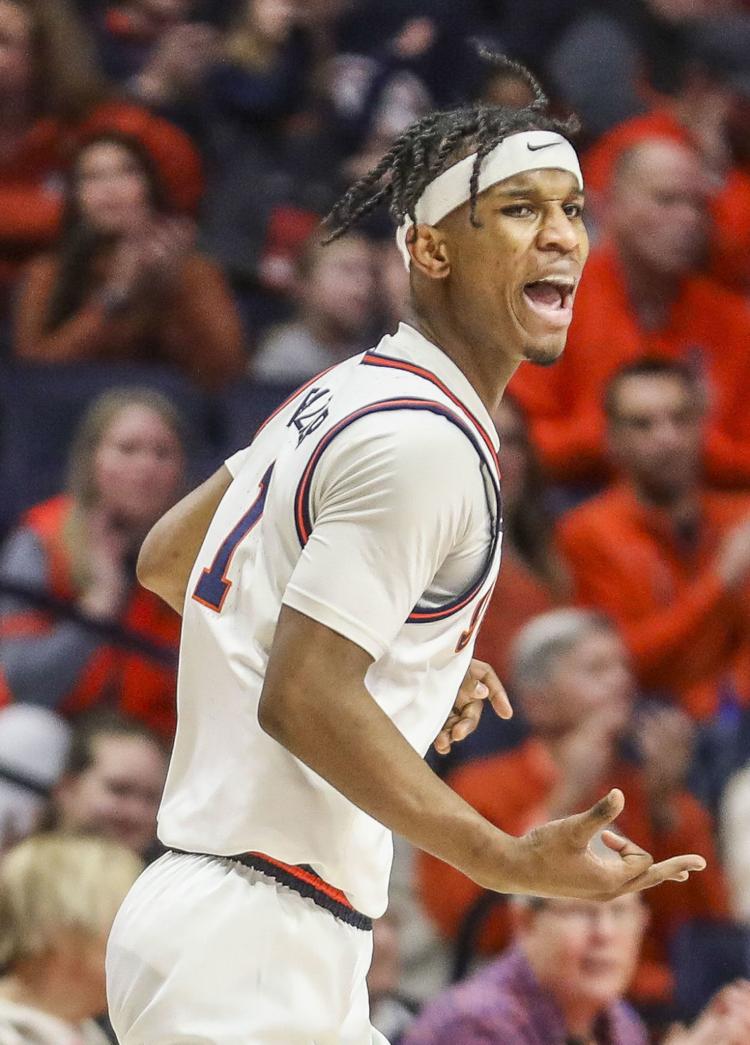 Frazier_Trent 3 01.18.20.JPG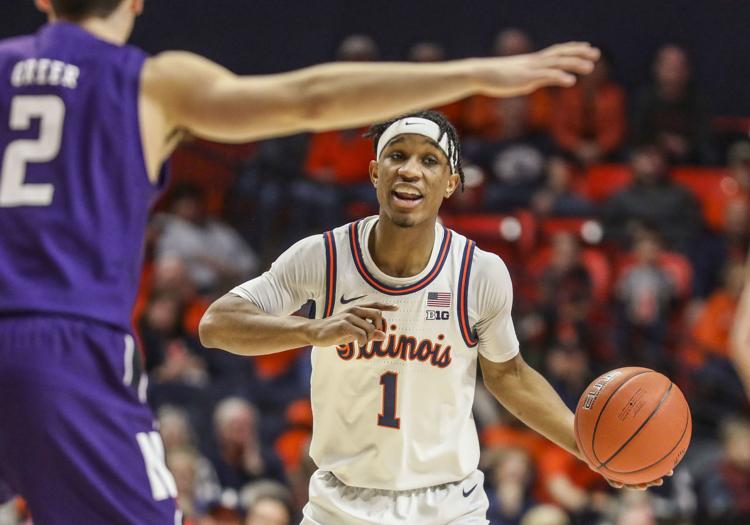 Frazier_Trent 6 01.18.20.JPG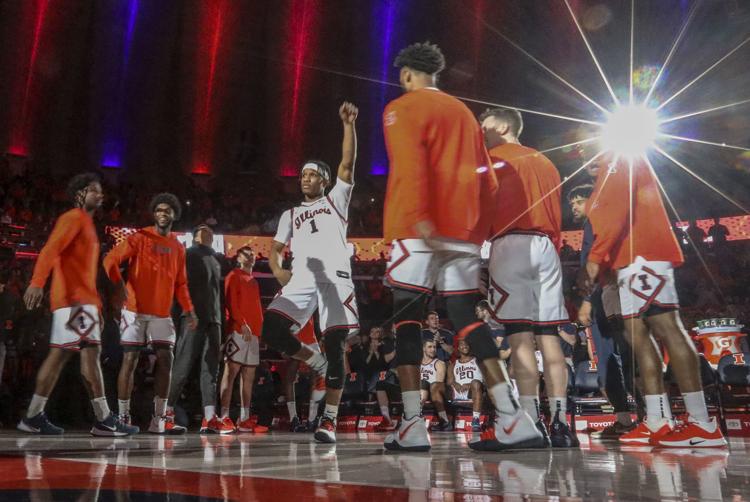 Griffin_Alan 1 01.18.20.JPG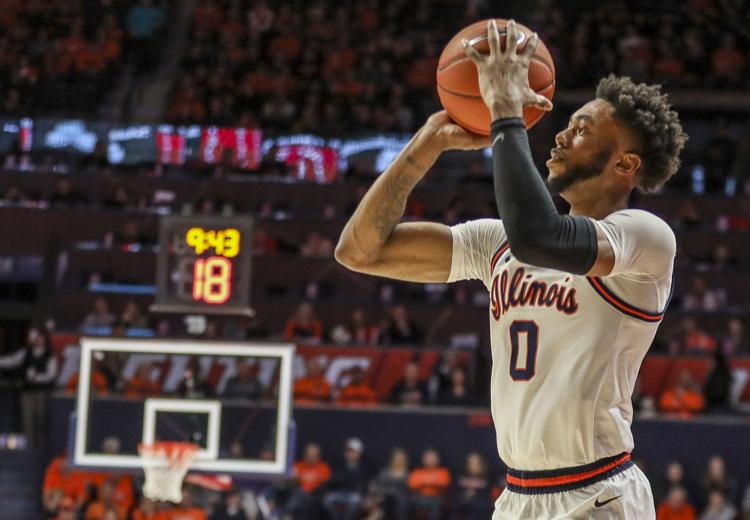 Lou Henson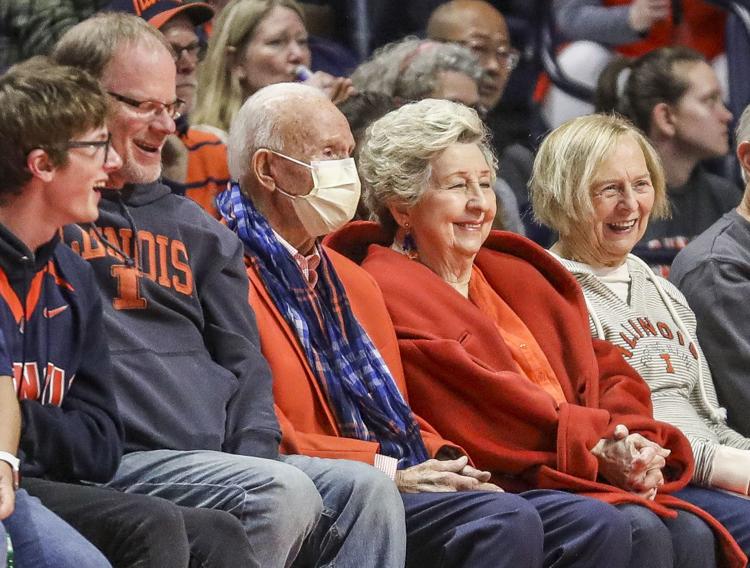 Nichols_Kipper 1 01.18.20.JPG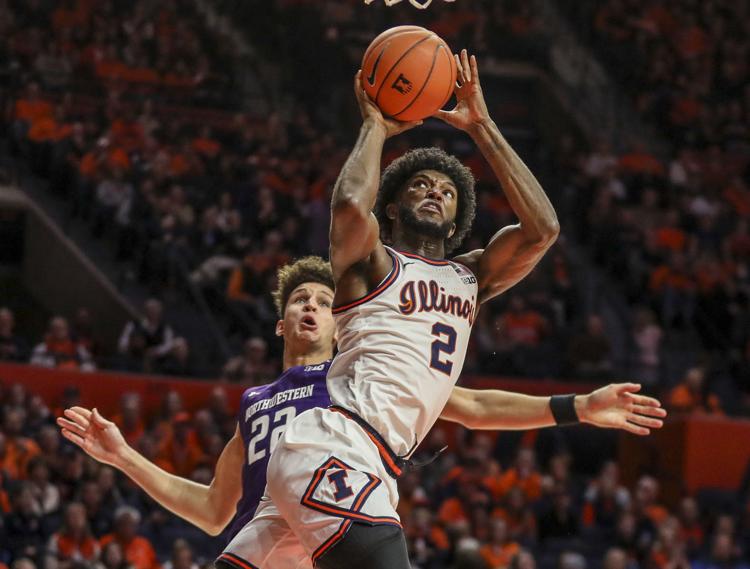 Nichols_Kipper 3 01.18.20.JPG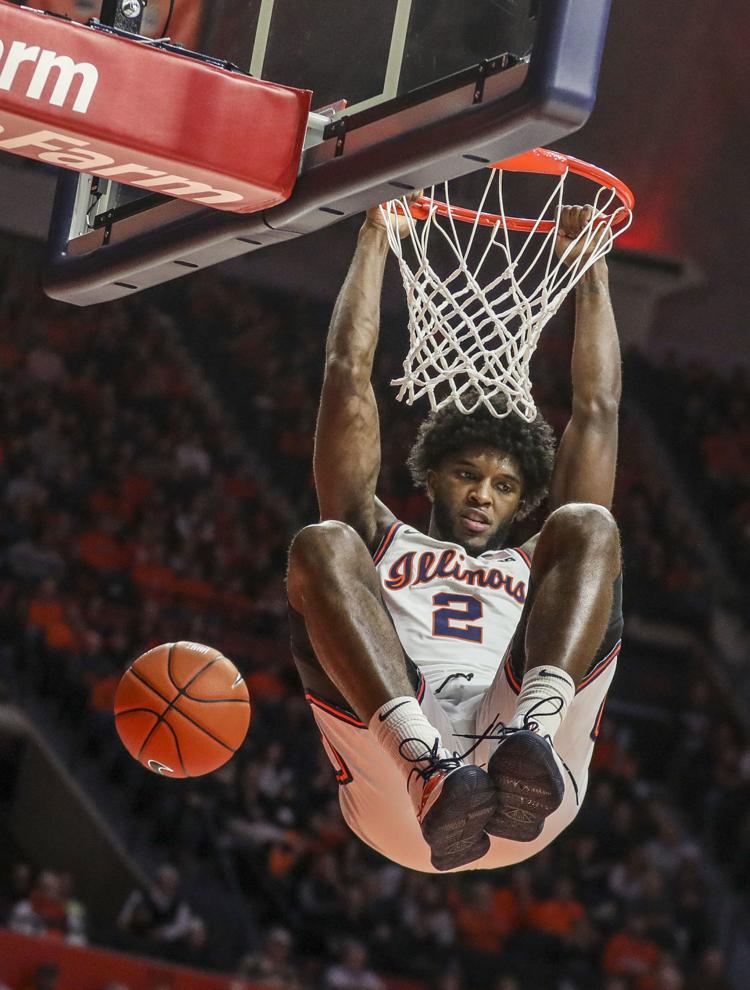 Underwood_Brad 01.18.20.JPG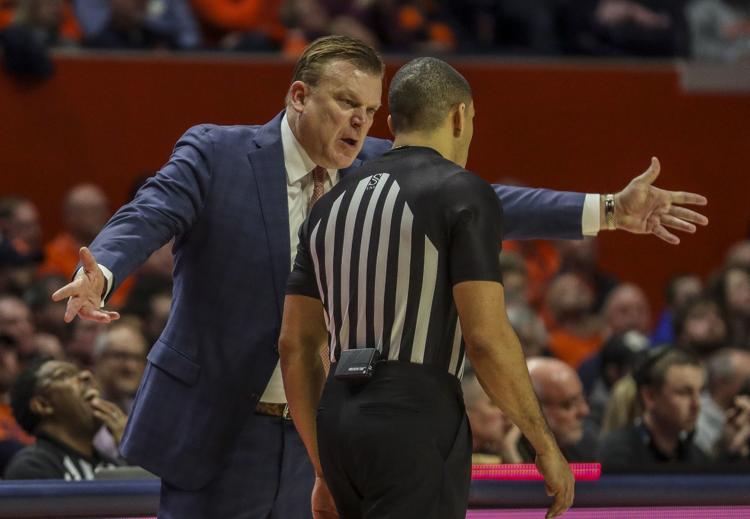 Williams_Da'Monte 01.18.20.JPG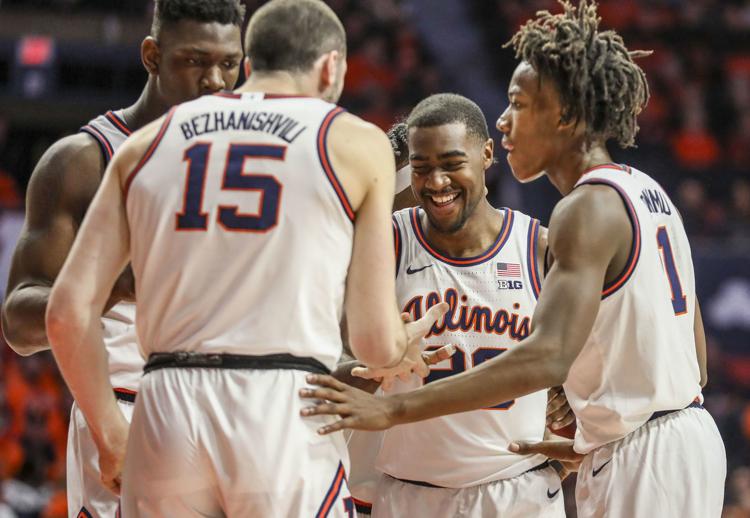 Contact Joey Wagner at (217) 421-6970. Follow him on Twitter: @mrwagner25
Be the first to know
Get local news delivered to your inbox!