---
CHAMPAIGN — Brian West saw the hurt on his 8-year-old son B.J. West's face as the two walked from Memorial Stadium to their car on Saturday.
Naturally, B.J. was elated to pick up a souvenir. But then an older fan took the gloves from him. He was devastated.
Seeing his son upset was also upsetting for Brian, but he didn't want to overreact. Instead, he posted on Facebook, alerting other parents to watch out if their kids were in a spot to get memorabilia. 
"As a father, seeing the hurt on my kid's face, I'm a calm person and I'm a very rational person," Brian West said. "I was upset, but what's that going to prove? I was an upset father about it. My whole goal putting it up was not to belittle anybody. It was to say, 'Hey, parents, be aware because there are adults at games that do this.'"
Illinois junior offensive tackle Vederian Lowe's girlfriend, Haylee Luttrell, saw the post and shared the story with Lowe. She asked him if he had any gloves in his locker, and Lowe had plenty. Luttrell orchestrated a meetup, and Lowe was on his way to making B.J.'s day. 
"I was like, 'OK, that's really messed up. Why would somebody do that to a little kid?' Those opportunities don't come around too often," Lowe said on Tuesday.
Brian and B.J. West went to Luttrell and Lowe's home on Sunday following B.J.'s youth football game — where he's a quarterback, wide receiver, right guard and defensive end — and Lowe presented B.J. with a pair of gloves, signed them and posed for a photo. It was the least Lowe could do. He's a father himself, and would want someone to do the same for his son. It just so happened he has the platform right now to make a difference.
"I didn't think he deserved that," Lowe said. "He was at the game to have a good time and to then grab those souvenirs, especially a player's game-worn gloves. He just wore them in a game. For that to be taken away from him, you're like, 'That's really devastating.' You don't look for something like that. It was a no-brainer going out of my way to make this happen."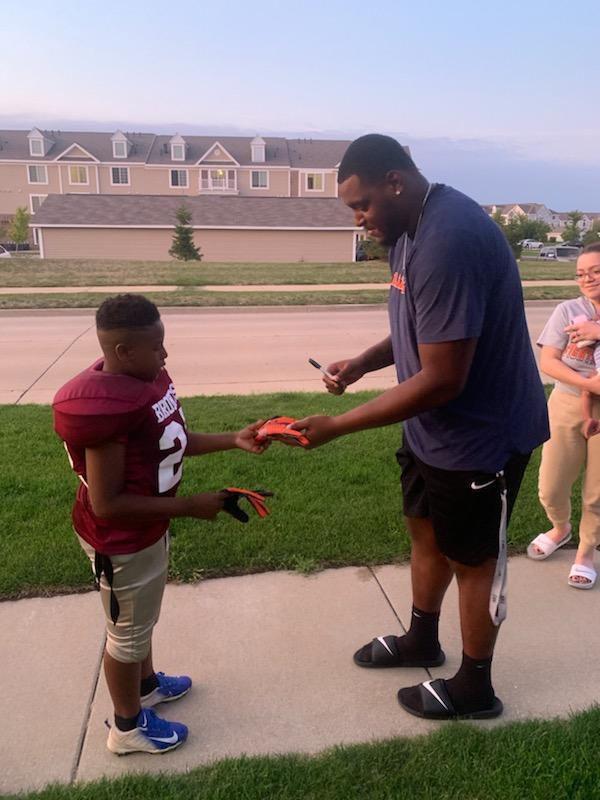 You have free articles remaining.
B.J. was elated, and posed for photos with Lowe, a 6-foot-6, 320-pound anchor of the experienced offensive line. B.J. was surprised, and didn't expect to make a pit stop after his football game. In fact, it was hard for Brian to not spill the beans ahead of time. On Tuesday, B.J. said the gloves were hanging on the wall about the television in his room. 
"He said, 'I don't know who would ever do that and he said that I went to the stadium and picked up these gloves and you're the first person to wear these,'" B.J. said.
Brian's reaction was every bit as important to the story as B.J.'s souvenir getting taken from him in the first place. Had Brian caused a stir and a scene, a meeting between his son and Lowe wouldn't have been as likely. Instead, his values showed in the calmness he showed.
"If I was in that father's position, I would want to do anything to try to make my son's day," Lowe said. "The father just being a stand-up guy and not reacting in an irrational fashion ... his dad is a big part of what happened to him. I'm glad his dad went out of his way to try to make his son's day."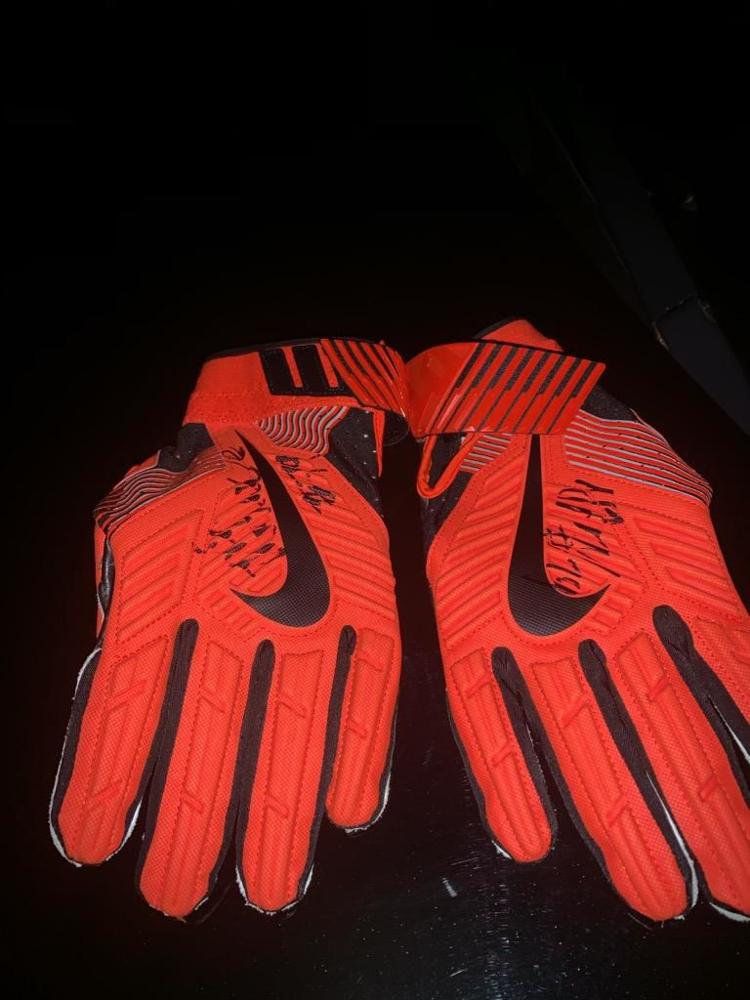 Now, perhaps a bond has been born. Lowe will talk to any fan who wants to talk, and B.J. is a fan for life.
"I'm grateful that the player actually reached out to my son," Brian said. "It made an experience for my son. It was great that he was able to meet Vederian and shake his hand and get a picture and get a signed glove. I think that's the most important thing about him receiving a glove — the smile on his face that he was able to get a signed glove from Vederian."
As a young fan himself, Lowe was never in a position like that, but he's got the platform now to make a difference, and he's glad he did.
"I'm glad I got to share that experience with a little boy and just to make his day, and just give him something to look back on," Lowe said.
---
PHOTOS: Illinois beats Akron
1 Illini Akron 2 8.31.19.JPG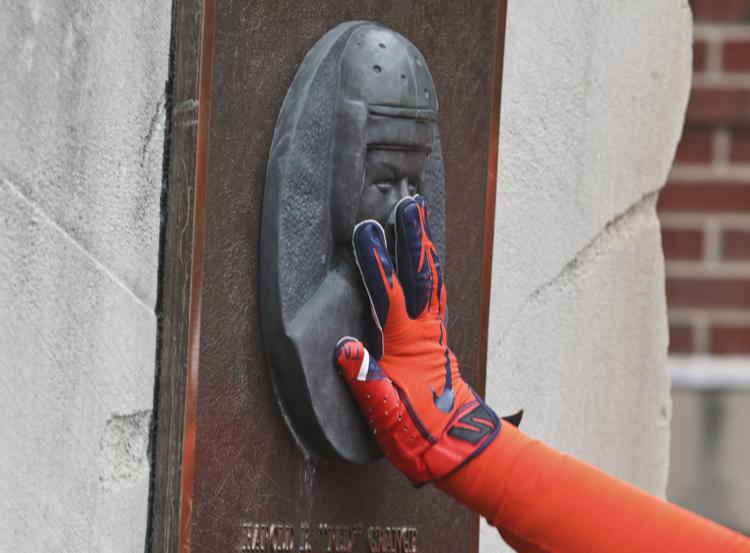 Illini Akron 1 8.31.19.JPG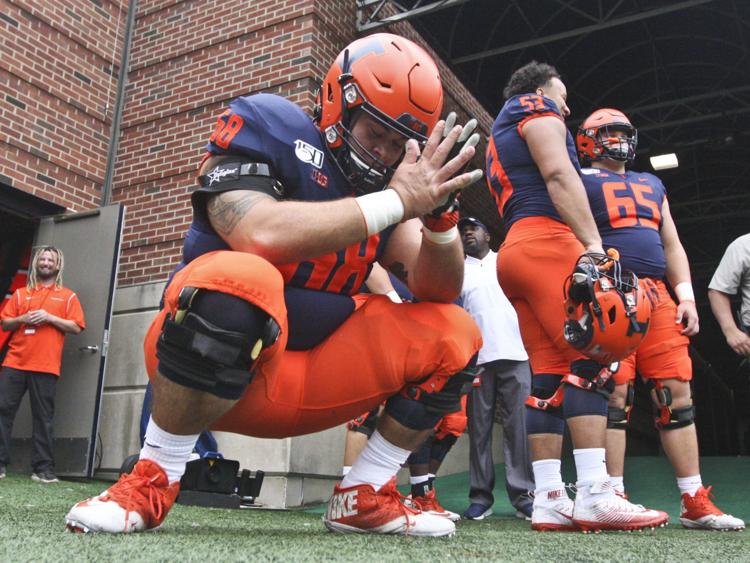 Illini Akron 3 8.31.19.JPG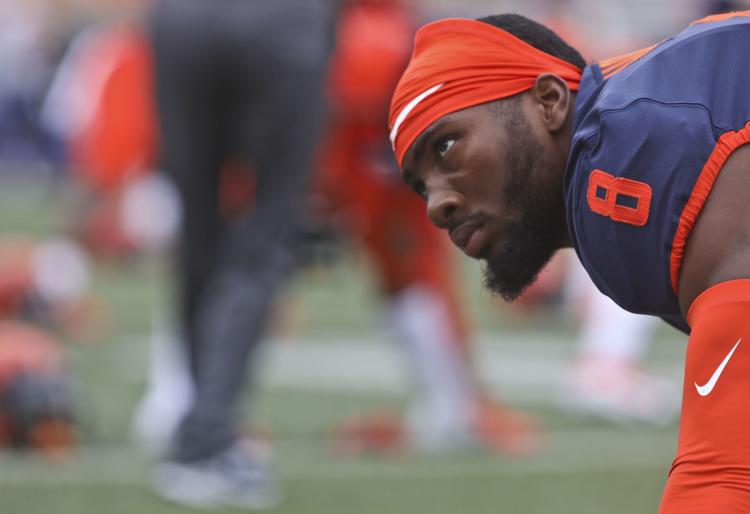 Illini Akron 4 8.31.19.JPG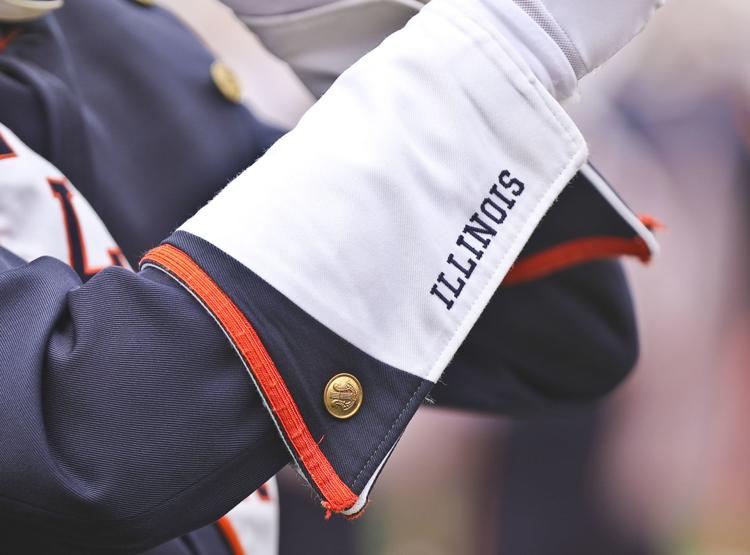 Illini Akron 6 8.31.19.JPG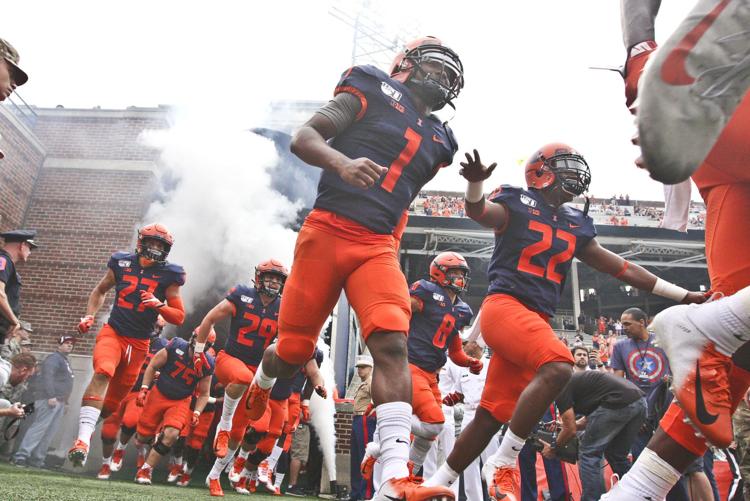 Illini Akron 7 8.31.19.JPG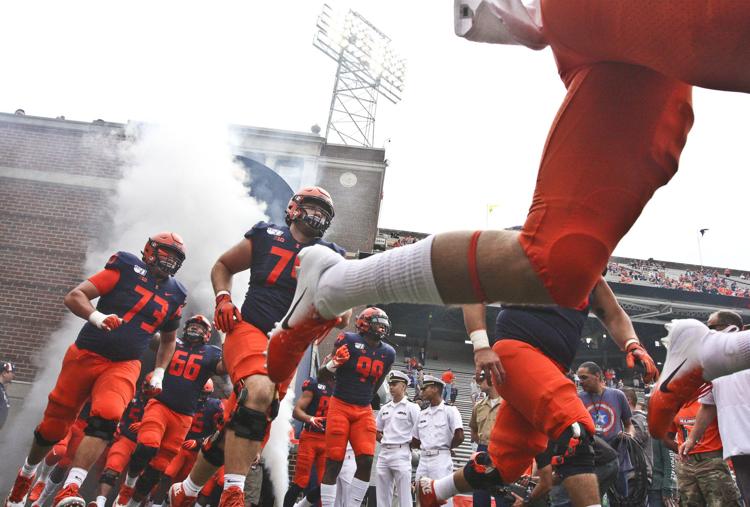 Illini Akron 8 8.31.19.JPG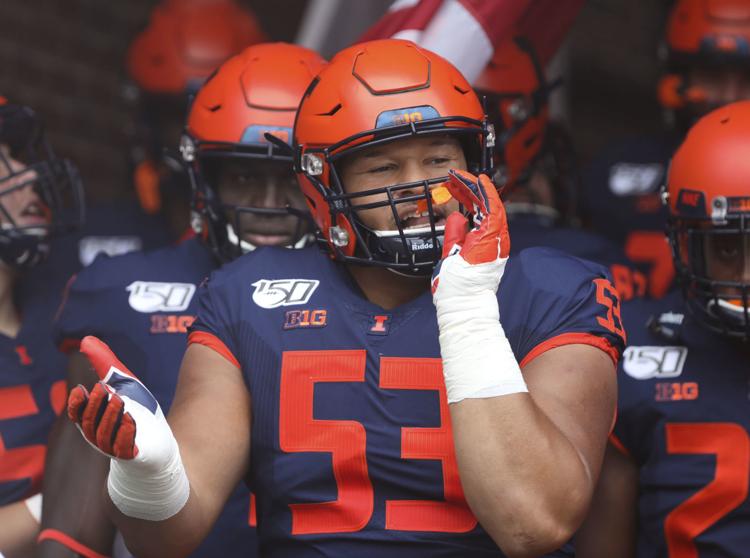 Illini Akron 9 8.31.19.JPG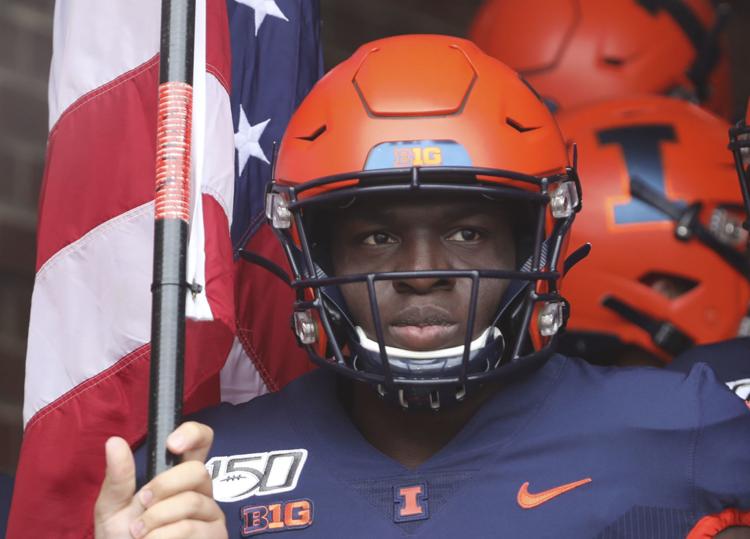 Illini Akron 10 8.31.19.JPG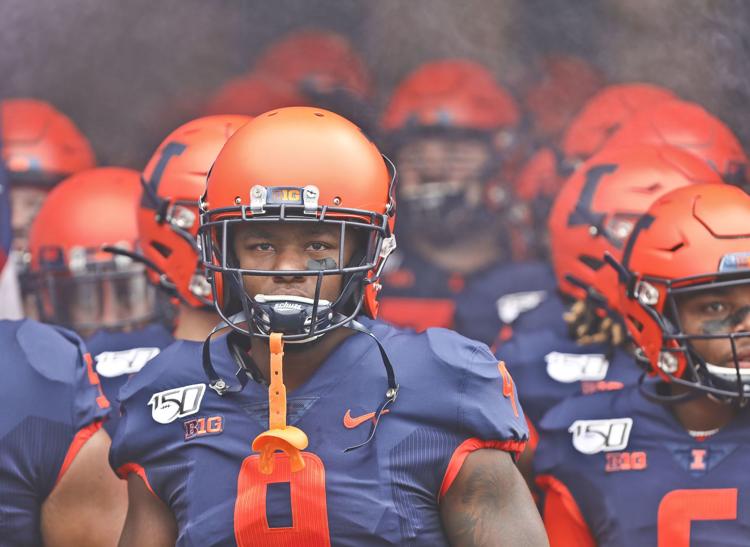 Illini Akron 12 8.31.19.JPG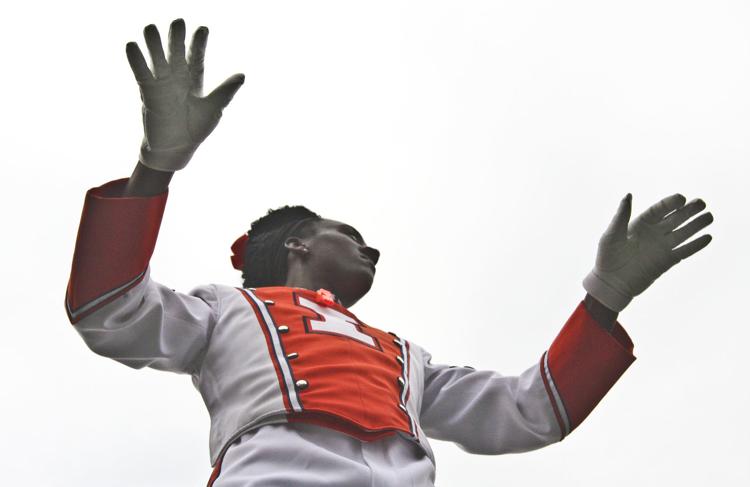 Illini Akron 13 8.31.19.JPG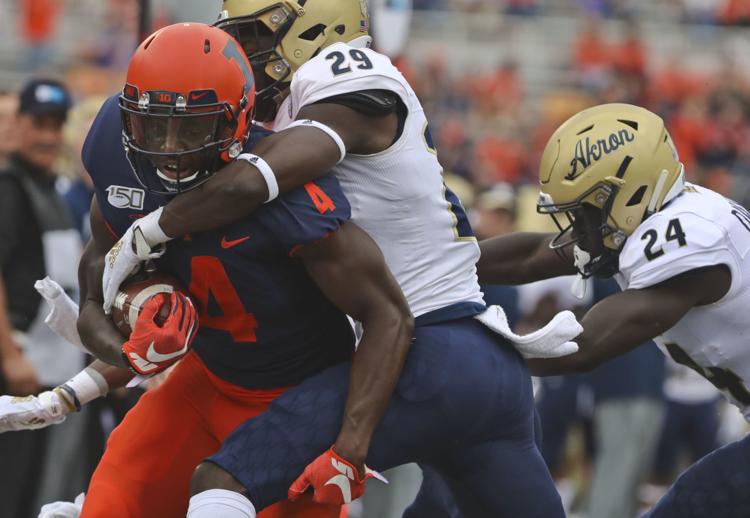 Illini Akron 14 8.31.19.JPG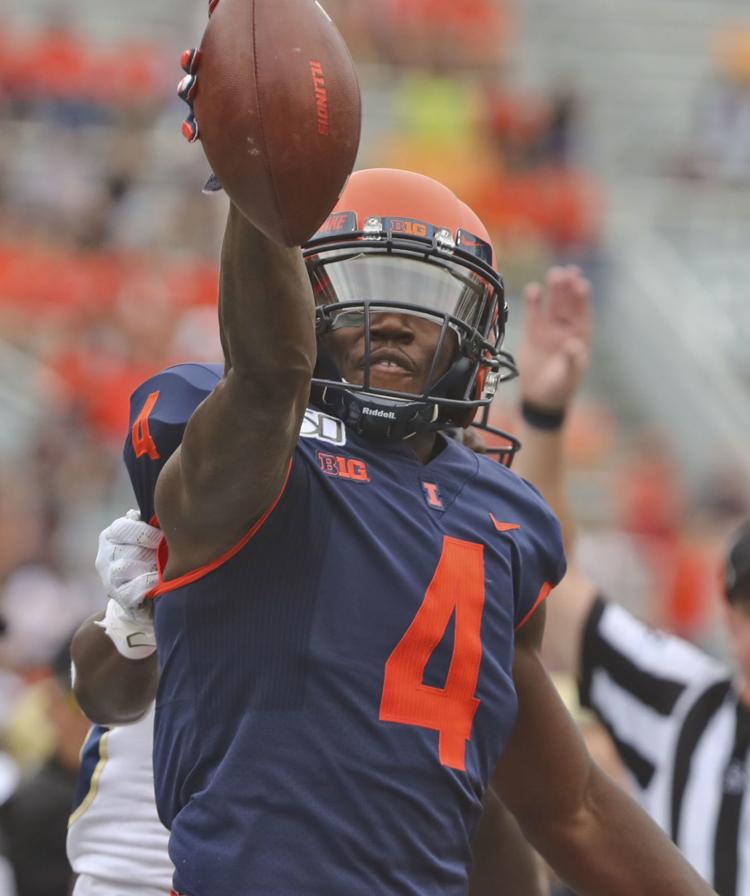 Illini Akron 15 8.31.19.JPG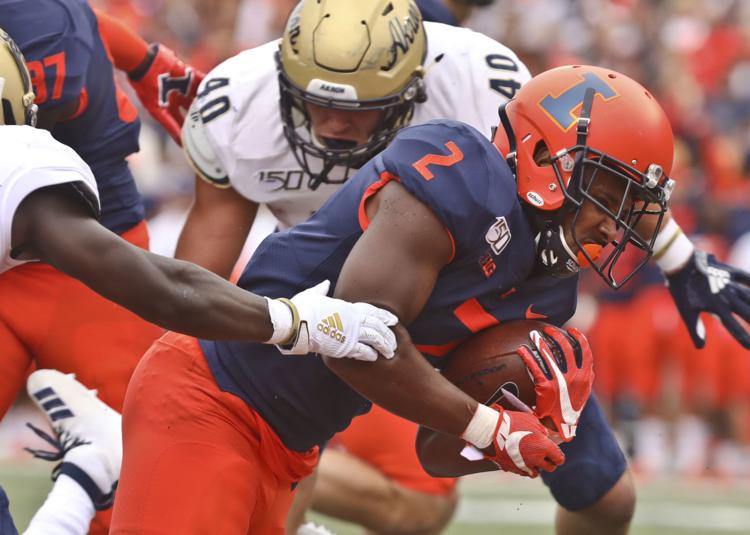 Illini Akron 16 8.31.19.JPG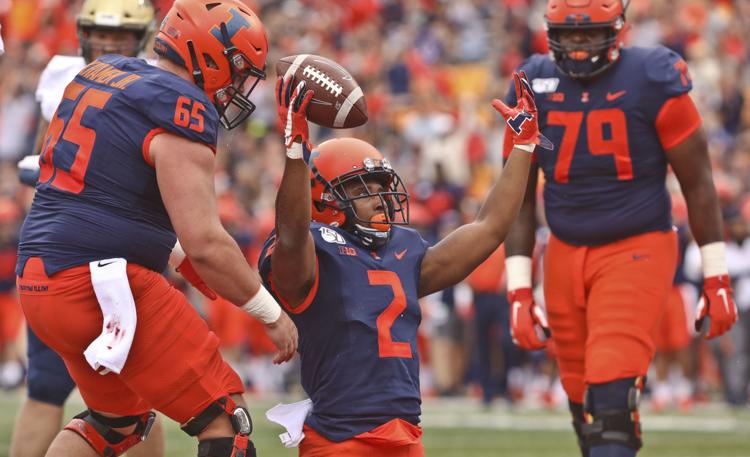 Illini Akron 18 8.31.19.JPG
Illini news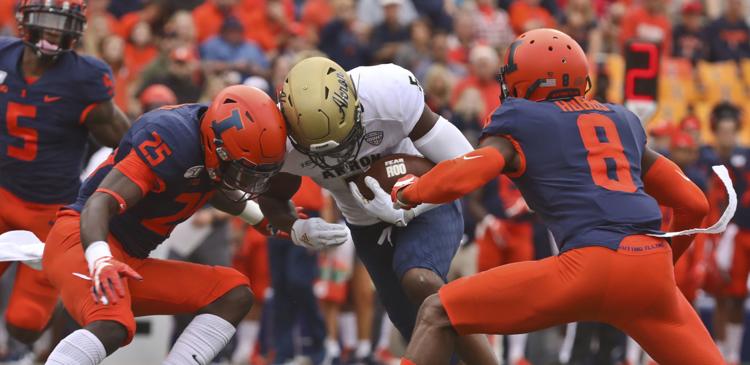 Illini Akron 20 8.31.19.JPG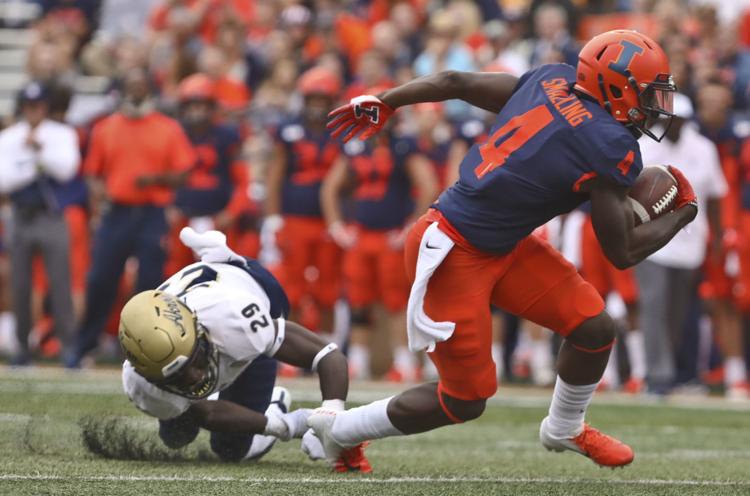 Illini Akron 22 8.31.19.JPG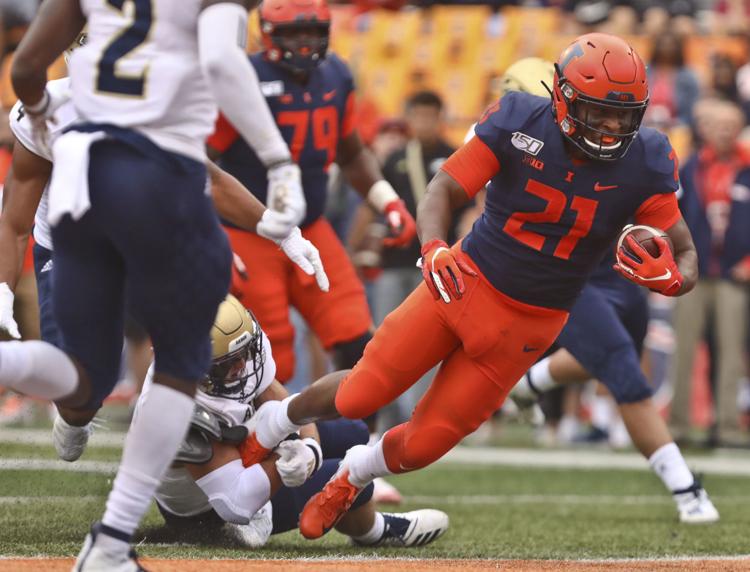 Illini Akron 23 8.31.19.JPG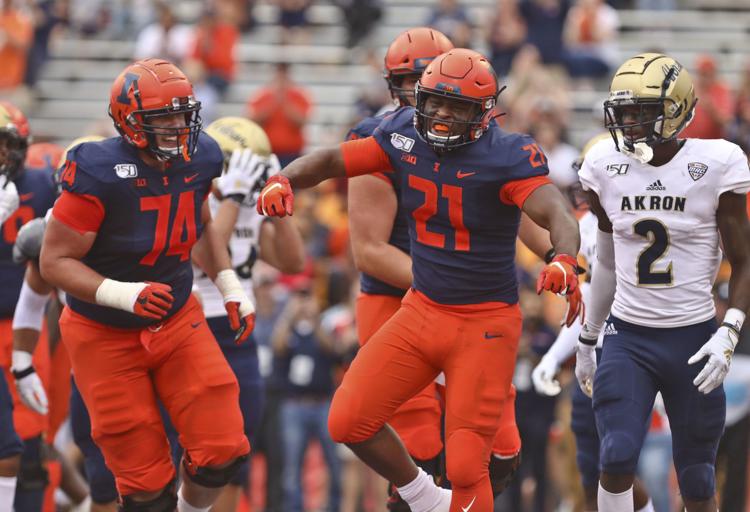 Illini Akron 24 8.31.19.JPG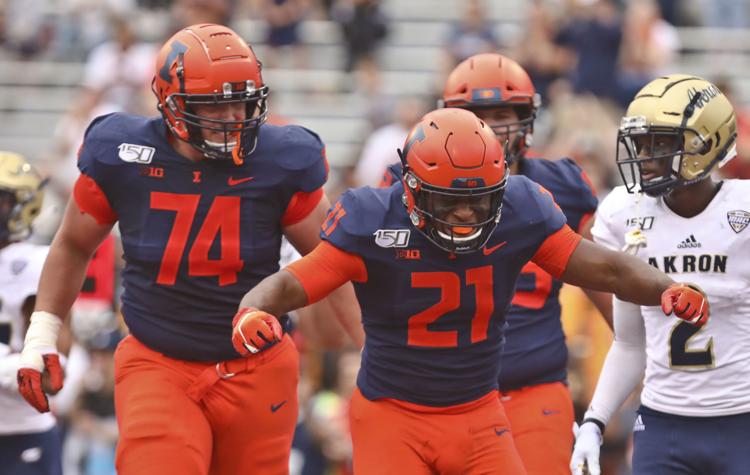 Illini Akron 26 8.31.19.JPG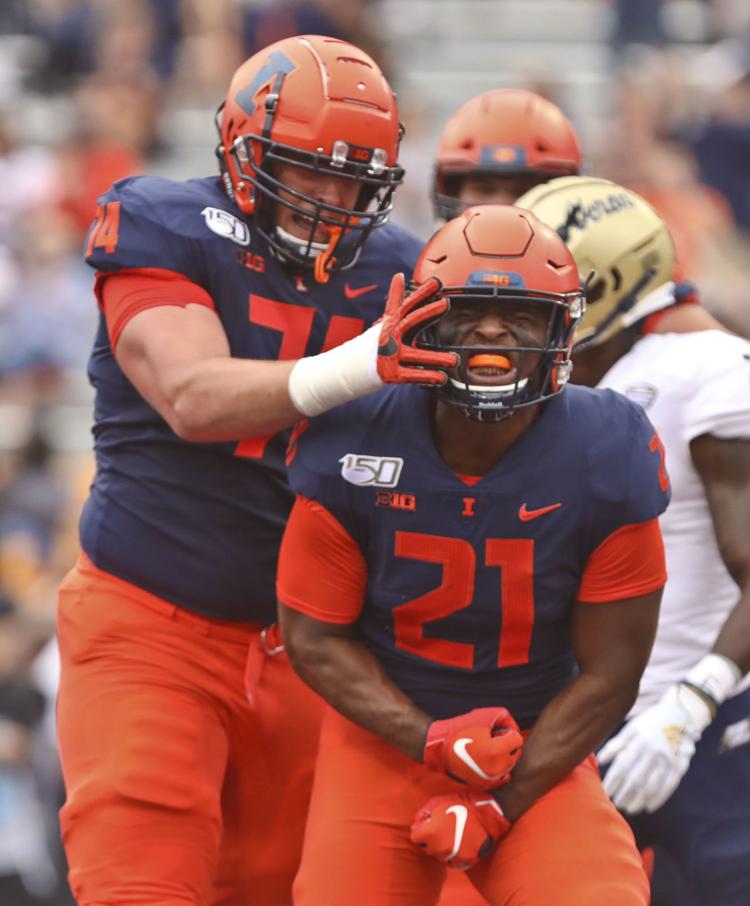 Illini Akron 27 8.31.19.JPG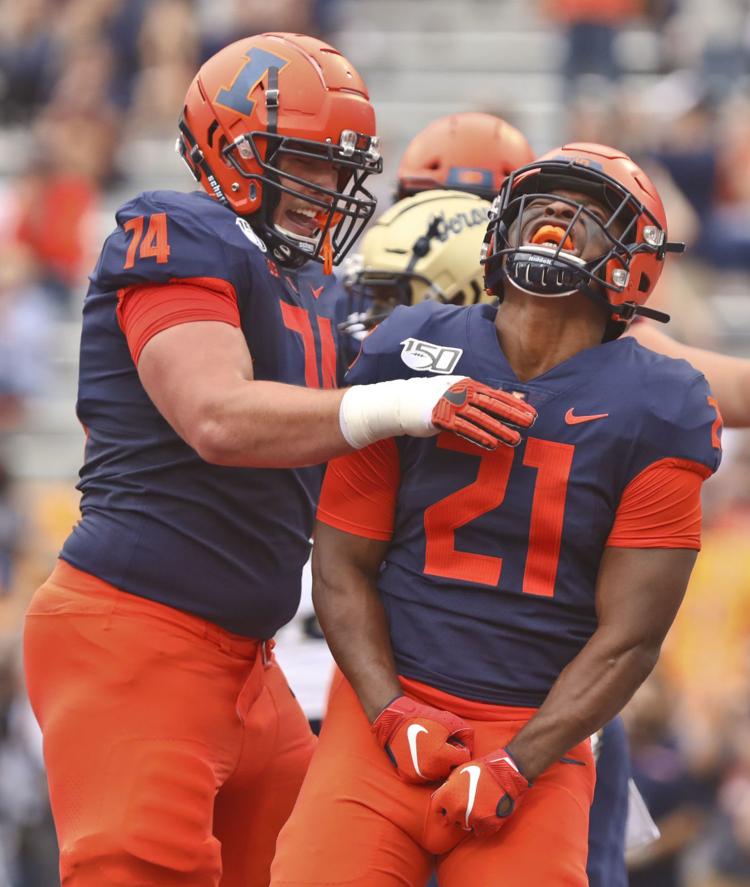 Illini Akron 28 8.31.19.JPG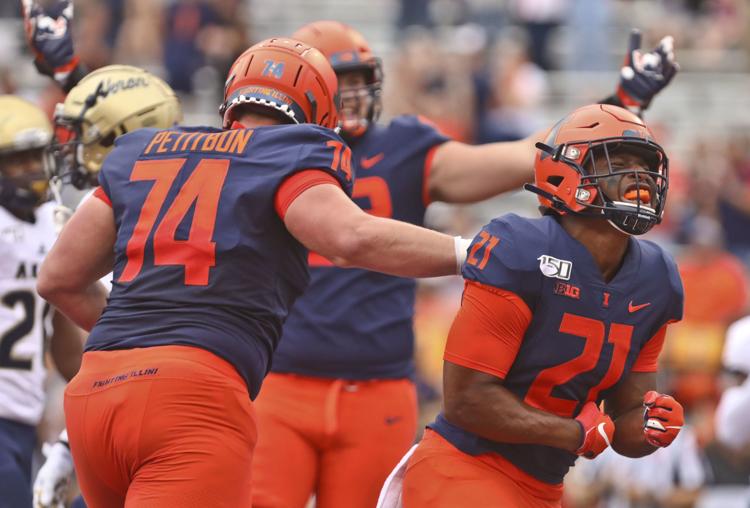 Illini Akron 29 8.31.19.JPG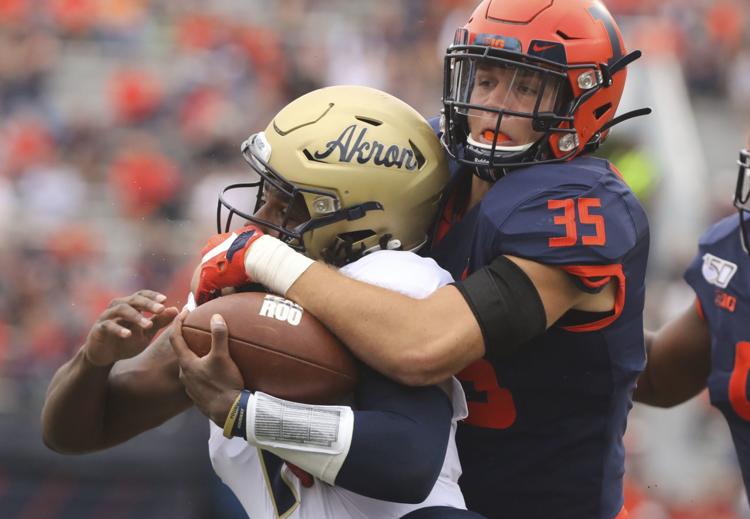 Illini Akron 31 8.31.19.JPG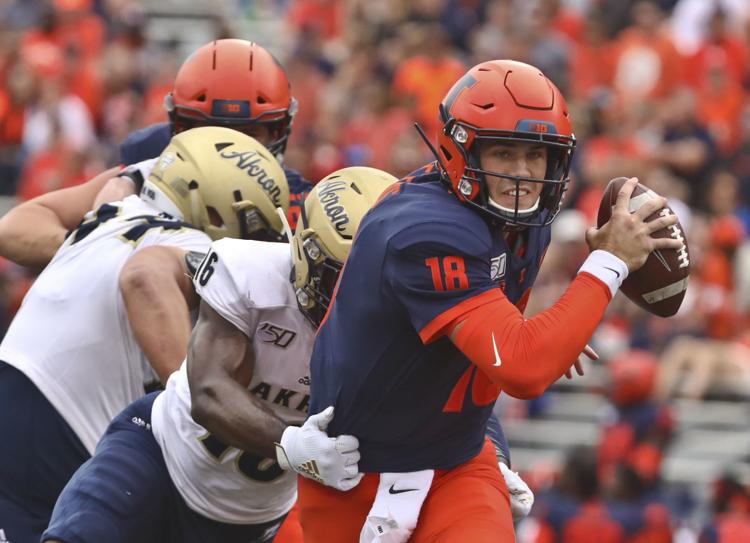 Illini Akron 32 8.31.19.JPG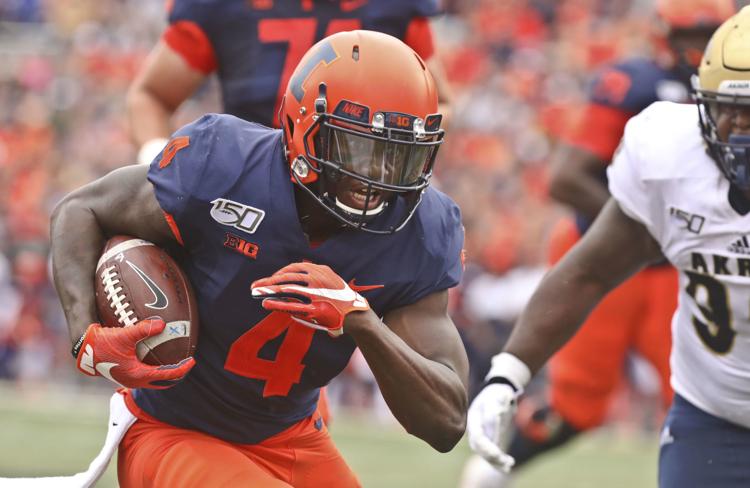 Illini Akron 33 8.31.19.JPG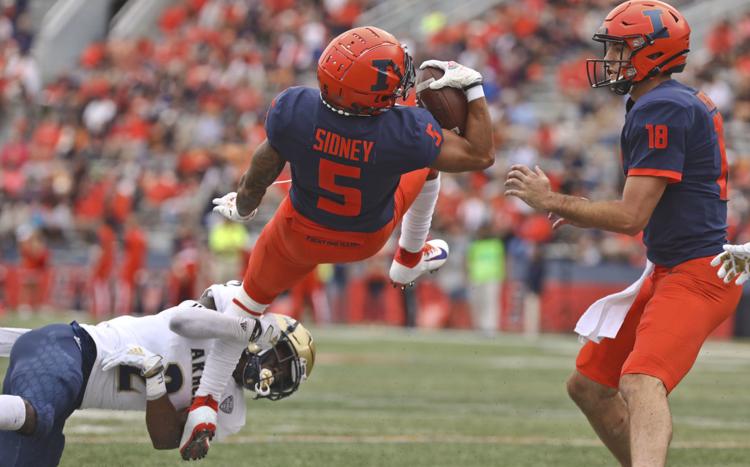 Illini Akron 34 8.31.19.JPG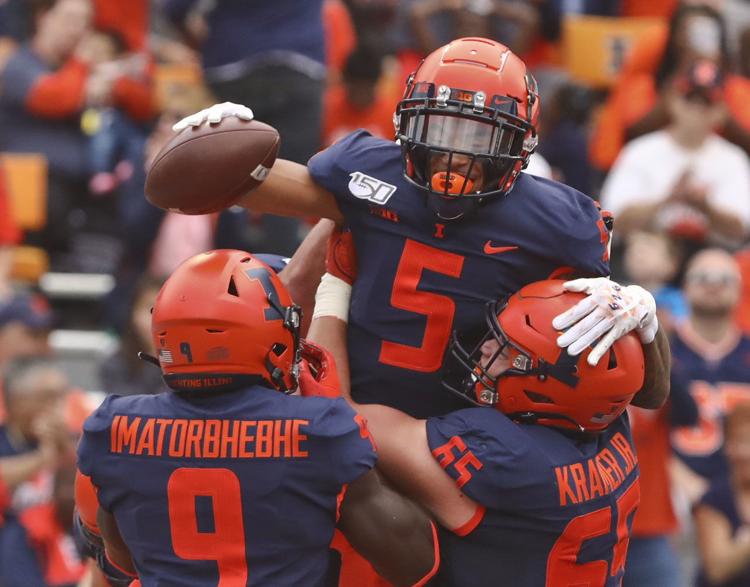 Illini Akron 35 8.31.19.JPG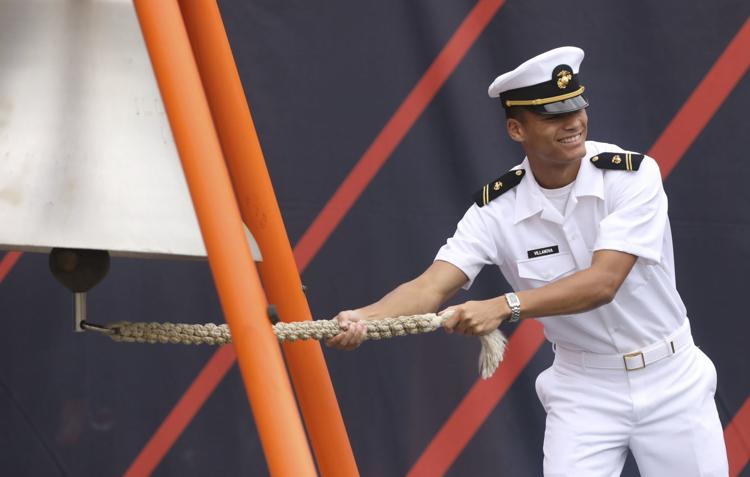 Illini Akron 37 8.31.19.JPG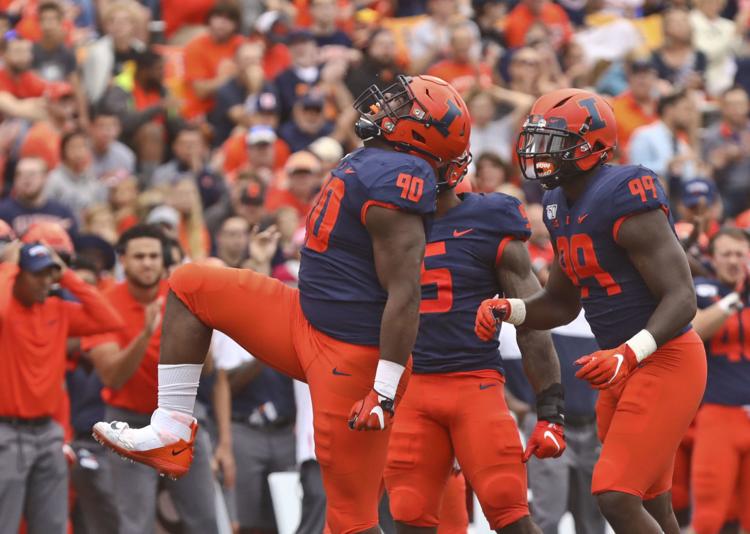 Illini Akron 38 8.31.19.JPG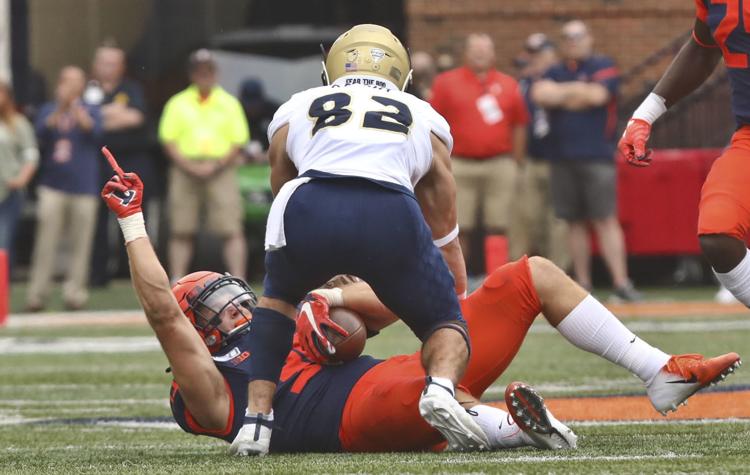 Illini Akron 39 8.31.19.JPG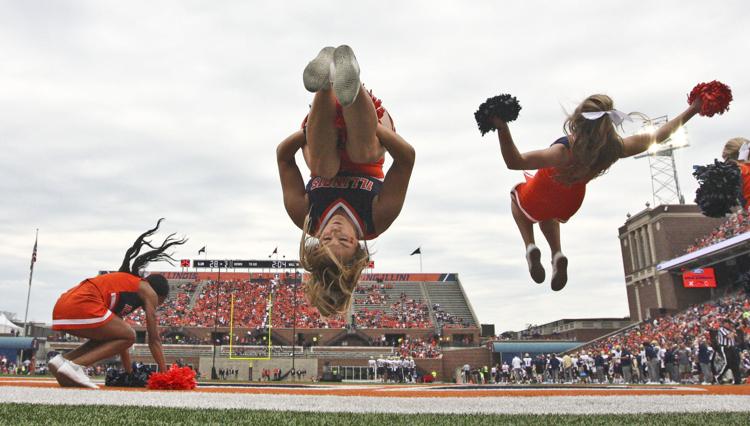 Illini Akron 40 8.31.19.JPG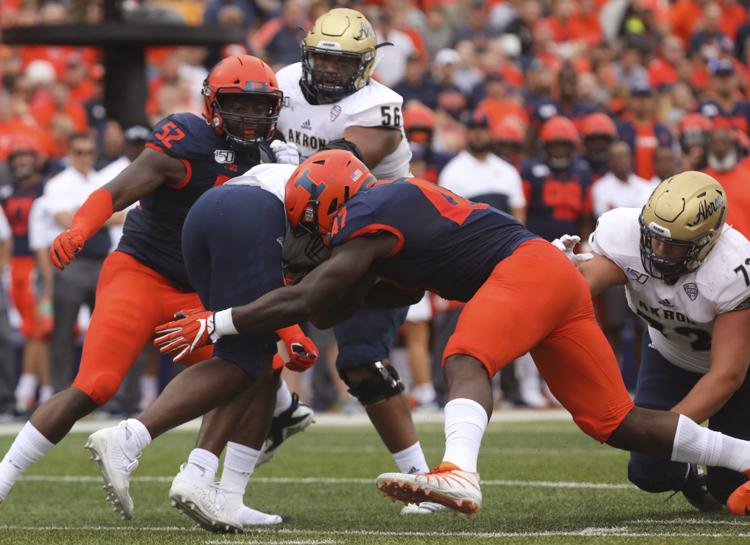 Illini Akron 41 8.31.19.JPG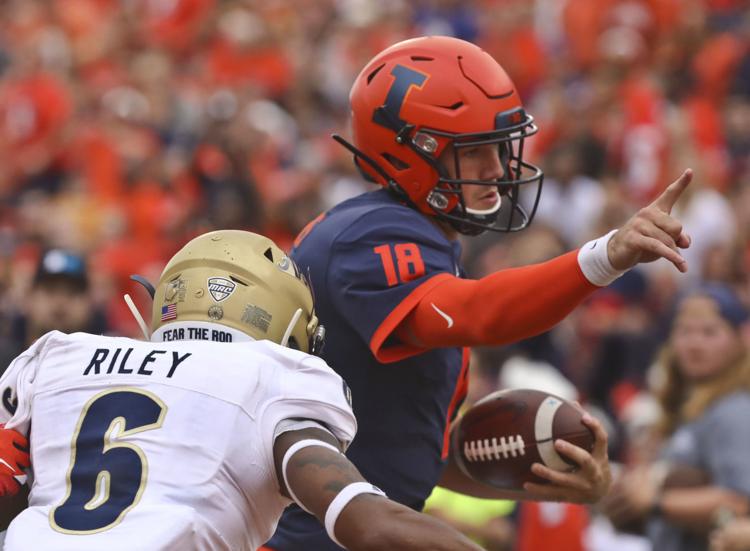 Illini Akron 42 8.31.19.JPG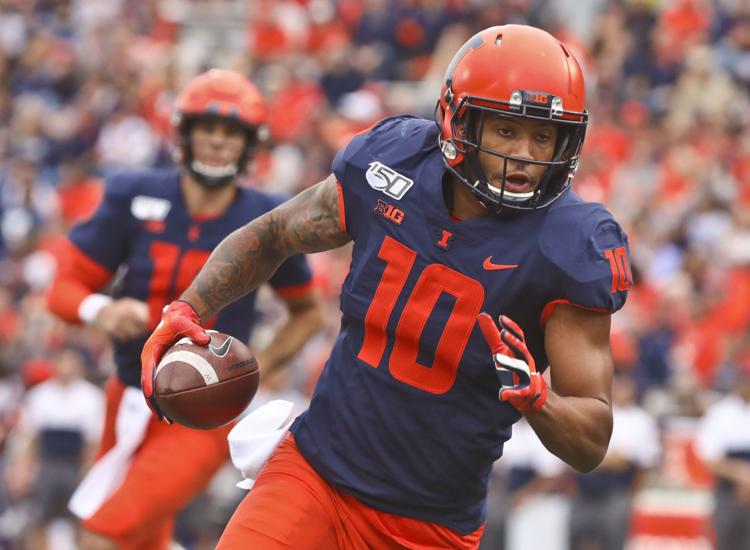 Illini Akron 43 8.31.19.JPG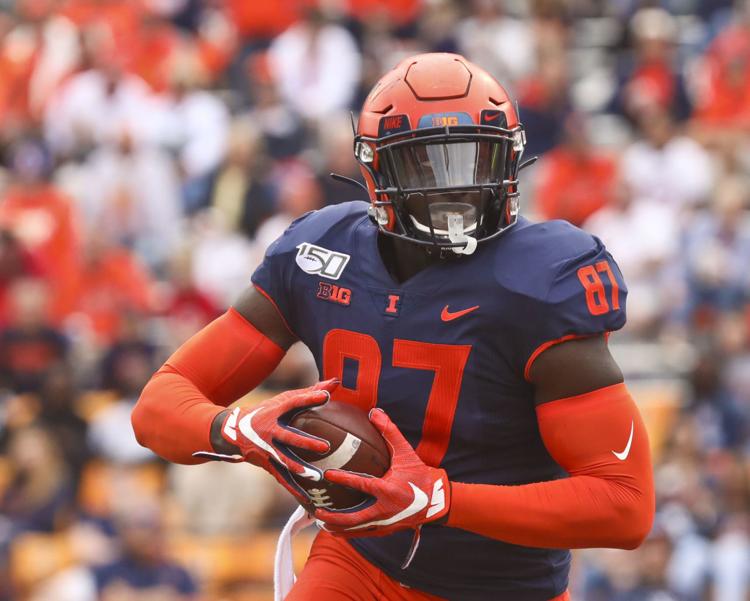 Illini Akron 44 8.31.19.JPG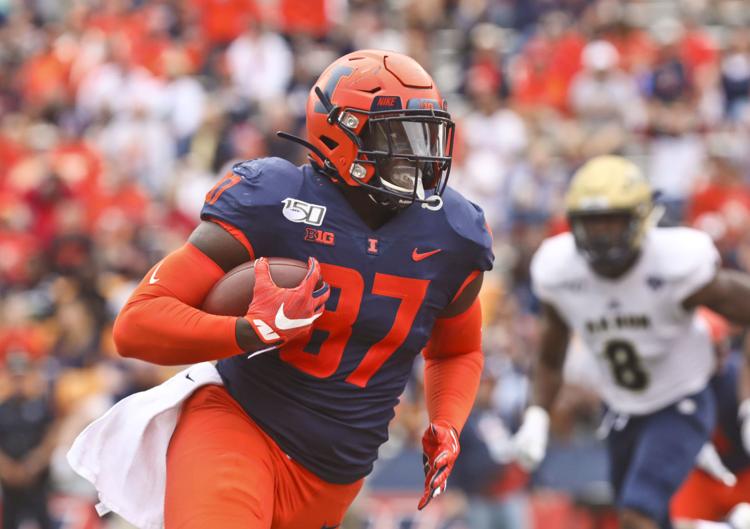 Illini Akron 45 8.31.19.JPG
Illini Akron 46 8.31.19.JPG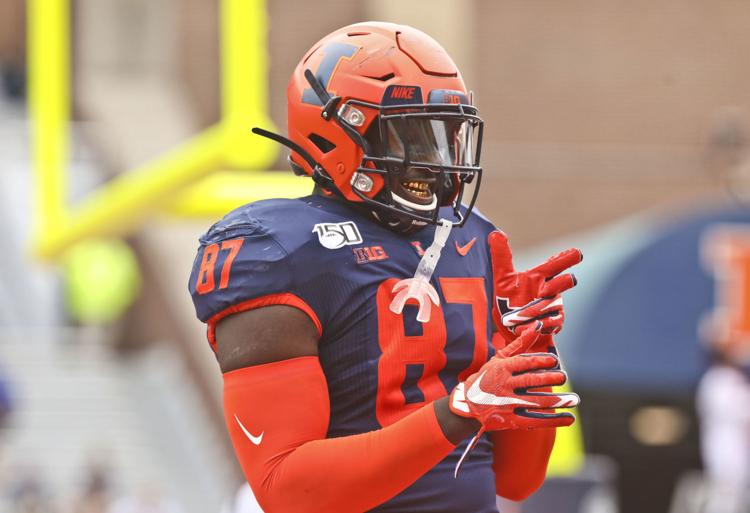 Illini Akron 47 8.31.19.JPG
Illini Akron 48 8.31.19.JPG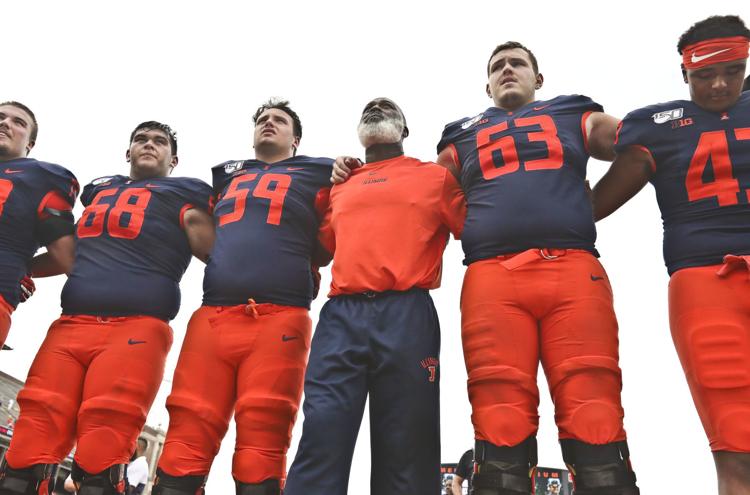 Illini Akron 49 8.31.19.JPG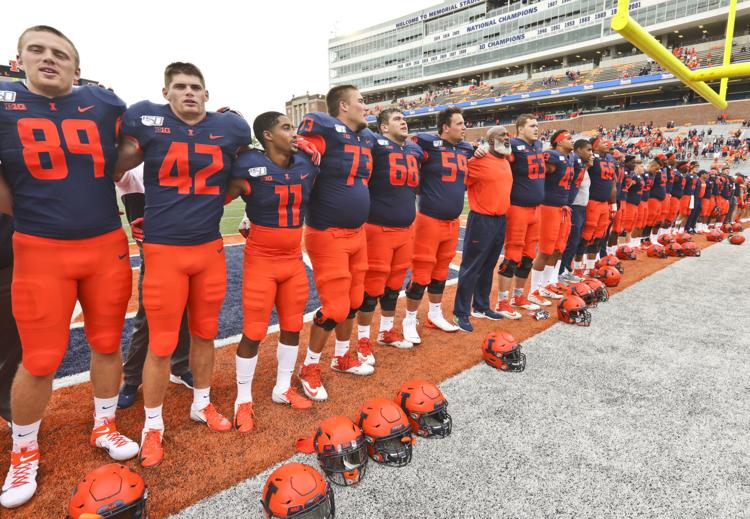 Illini Akron 51 8.31.19.JPG