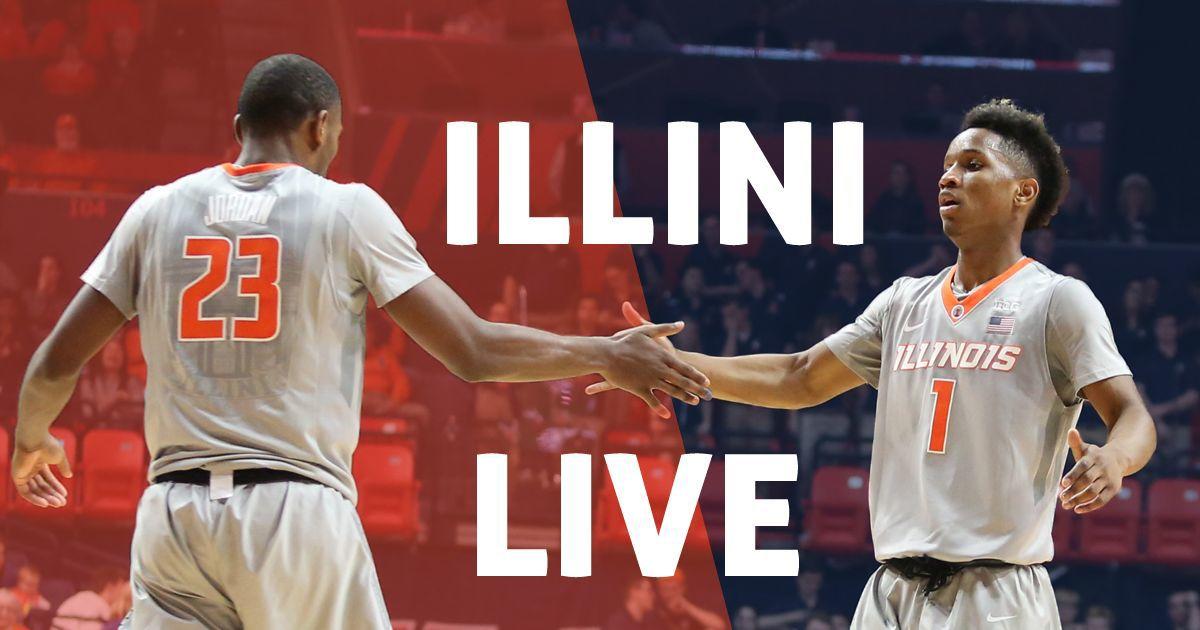 CHAMPAIGN — Illinois nearly came all the way back after trailing by 27 points in the first half, getting the ball with less than 10 seconds left and trailing by one point Monday night against Miami.
Hurricanes guard Chris Lykes, who scored 28 points, stepped in front of Illinois sophomore guard Ayo Dosunmu to draw a charge and effectively end Illinois' night.
Dykes was fouled on the ensuing play and split a pair of free throws. Andres Feliz's last-second, half-court heave didn't land and Miami hung on to win 81-79 at the State Farm Center.
Kofi Cockburn led all Illinois scorers with 23 points, Trent Frazier had 14 and Dosunmu scored 12.
Illini right back in it
Illinois is on a 16-2 run in the last 5 minutes, 42 seconds to turn what was once a 27-point Miami lead into a five-point game, 71-66 with 5:46 left in the game.
Illinois searching for more stops
The Illini are shooting 61 percent in the second half to trim the lead to 13 points, but need to get a few more stops on the defensive end to really threaten Miami. Trent Frazier took a charge that led to an Ayo Dosunmu long two pointer on the other end to cut the lead to 13, 71-58, with 8:03 left in the game.
Head coach Brad Underwood was particularly excited going into the timeout, pumping his fists and yelling.
Illinois freshman Kofi Cockburn leads the team with 21 points.
Illini slowly cutting into the lead
Illinois is playing better defensively and is hitting open shots on offense, but can't seem to string a long enough run together on both ends to really cut into the Miami lead. The Hurricanes lead 67-50 with 11:51 left in the game. It was a 14-point game before a Miami rebound that was kicked out out to DJ Vasiljevic for a second-chance 3-pointer. 
Hurricanes can't miss
Guard DJ Vasiljevic hit back-to-back 3-pointers and Miami as a team is shooting 57.1 percent on 3-pointers. Overall, the Hurricanes are shooting 70.6 percent from the field and are leading Illinois 62-40 with 15:51 left in the game.
Illinois is doing a little more offensively in the second half, but can't get a stop on the other end.
Miami leading big at halftime
After an eventful final two minutes of the half that came with double technical fouls on Illinois' Alan Griffin and Miami's Chris Lykes and a personal foul on Lykes on the same play, Illinois goes into the half trailing big.
Miami leads 50-31, led by 18 points from Lykes, the 5-foot-7 guard. The Hurricanes are shooting 66.7 percent from the field and 50 percent on 3-pointers.
Illinois, on the other hand, is shooting 44 percent from the field and has 10 turnovers. Nothing is working on offense except freshman Kofi Cockburn, who has a team-high 11 points. 
Hurricanes hitting everything ... and then some
Miami is shooting 75 percent from the field and 66.7 percent from 3-point land and are absolutely dominating Illinois, leading 45-23 with 3:29 left in the first half.
The only player on offense for Illinois doing anything of consequence is Kofi Cockburn, who has nine points including a pair of dunks.
Miami dominating
You have free articles remaining.
Until Illinois went on a 7-0 run, Miami has dominated in every phase of the game. At one point, the Hurricanes led by 24 points, 35-11. Nothing Illinois had been doing offensively until the latest run had come close to working.
Miami leads 35-18 with 7:12 left in the first half. Alan Griffin got the 7-0 run started with a 3-pointer followed by an Ayo Dosunmu layup and a Da'Monte Williams mid-range shot.
Illinois out of sorts
Nothing seems to be working for Illinois so far. The Illini have seven turnovers, are shooting 3-of-10 from the field and can't find a way to stop Miami, which is shooting a blistering 72.7 percent from the field and has hit four 3-pointers.
The Hurricanes lead 23-7 with 12:17 left in the first half.
Turnovers early Illinois
The Illini have four quick turnovers, including a turnover on three consecutive possessions at the under-16 media timeout. Miami leads 12-5 with 15:55 left in the first half. The Hurricanes have hit 3-of-4 3-pointers to start the game.
The only two made shots for Illinois have come on a Trent Frazier 3-pointer to open the game and a runner by Andres Feliz, but it hasn't scored in the last 2 minutes, 31 seconds. 
Starting lineup
Illinois
---
PHOTOS: 31 amazing Illini basketball history photos
Kicking back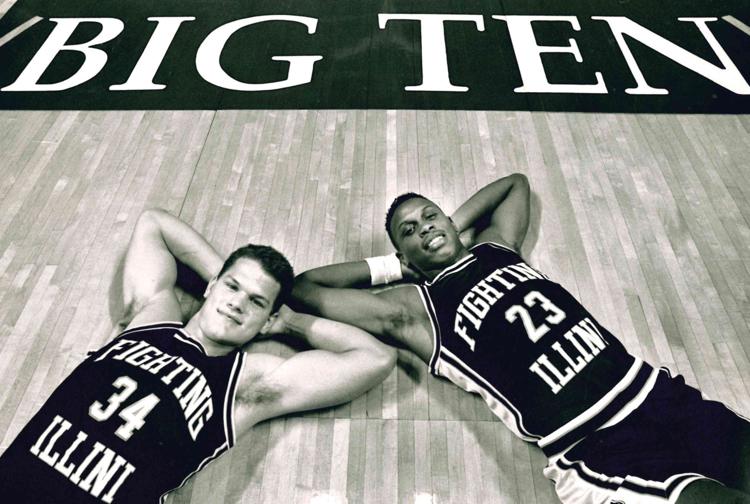 Free for all
Center Court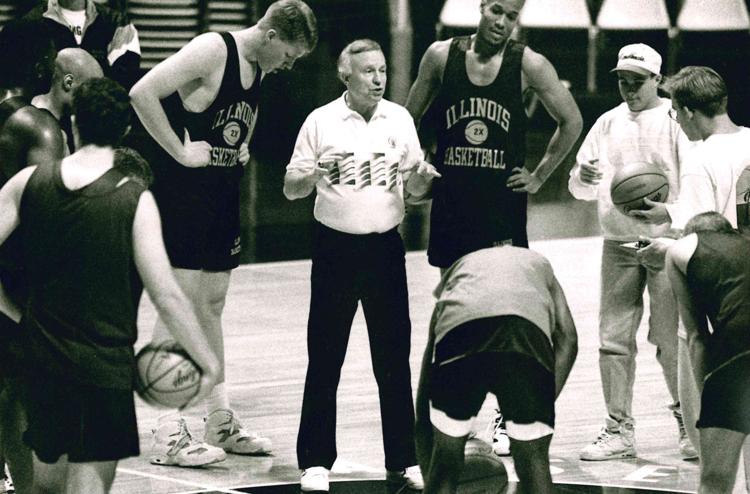 Coming through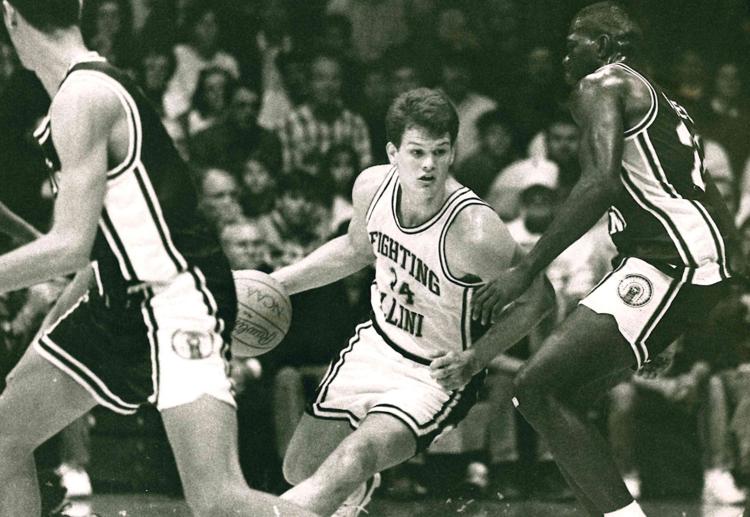 Nick Anderson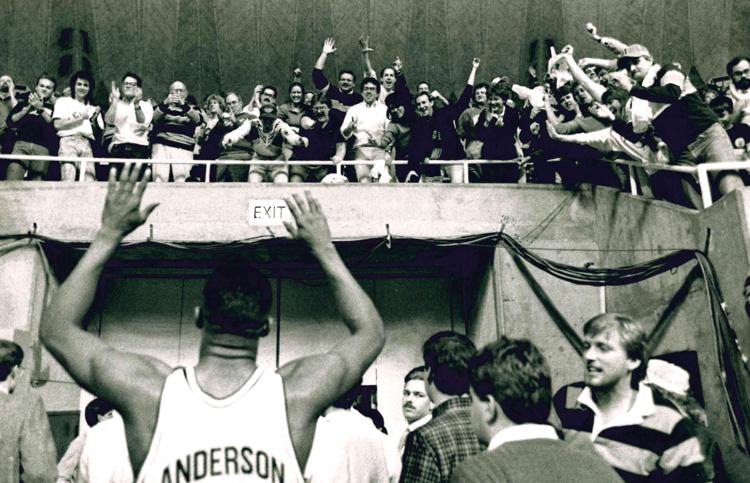 Wrong, Mr. Referee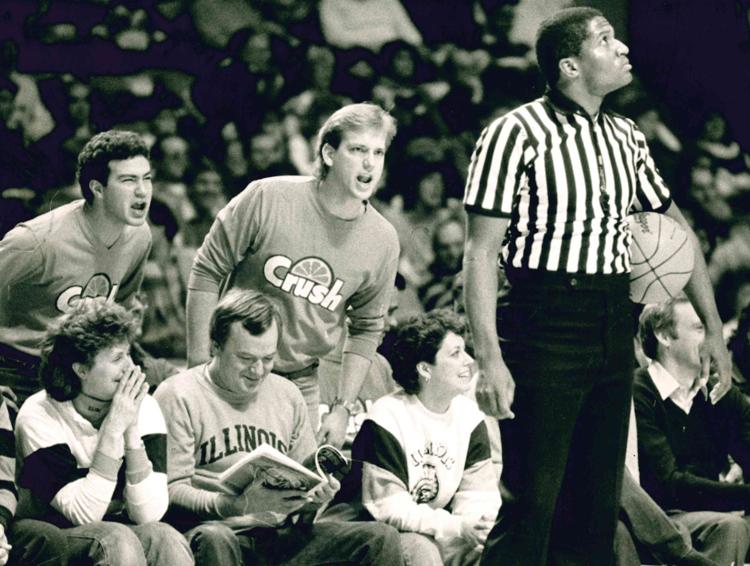 Relatives?
Cheerleading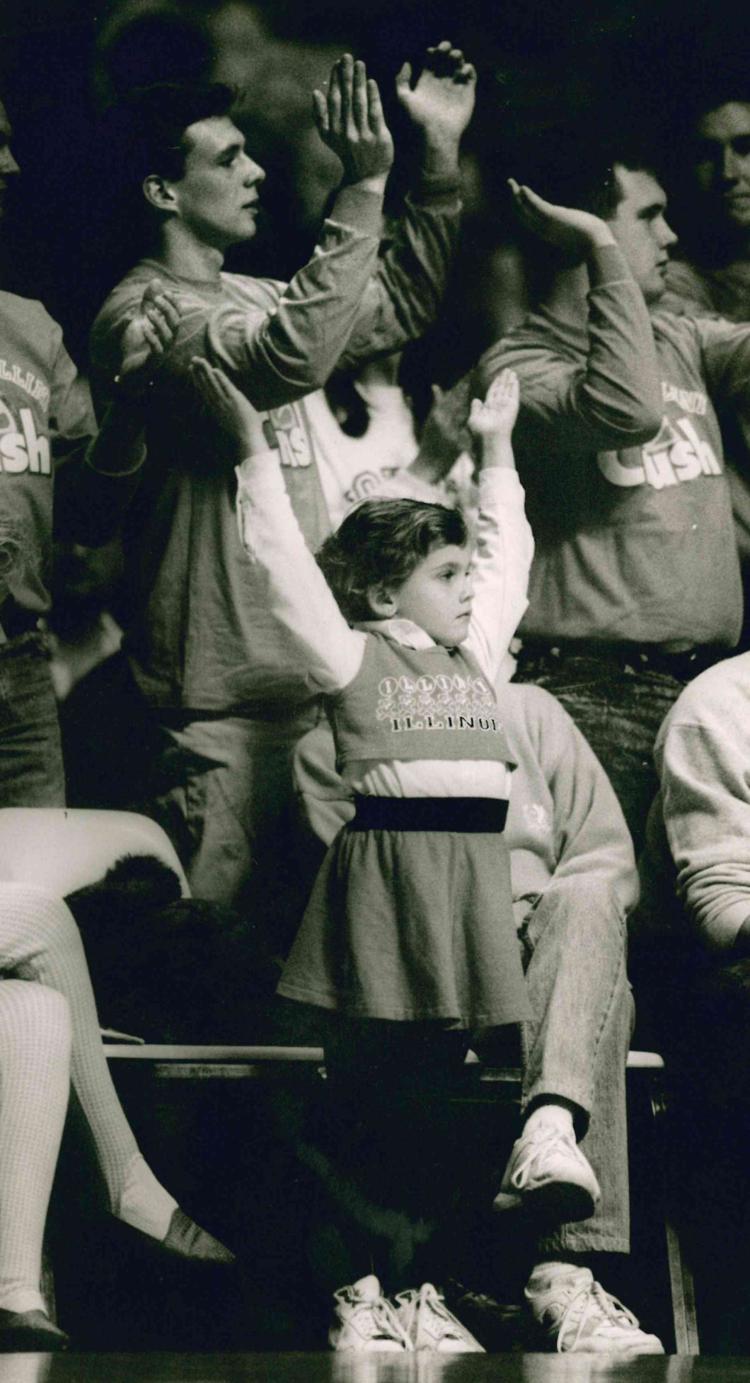 Distraction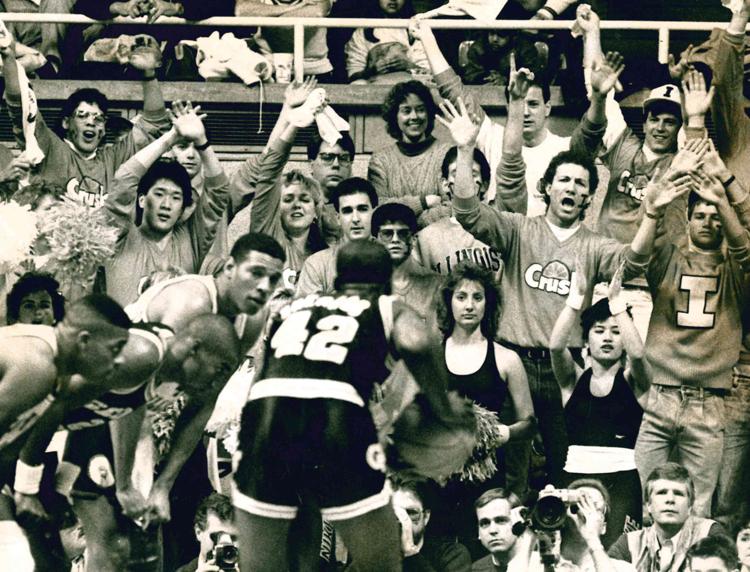 Easy does it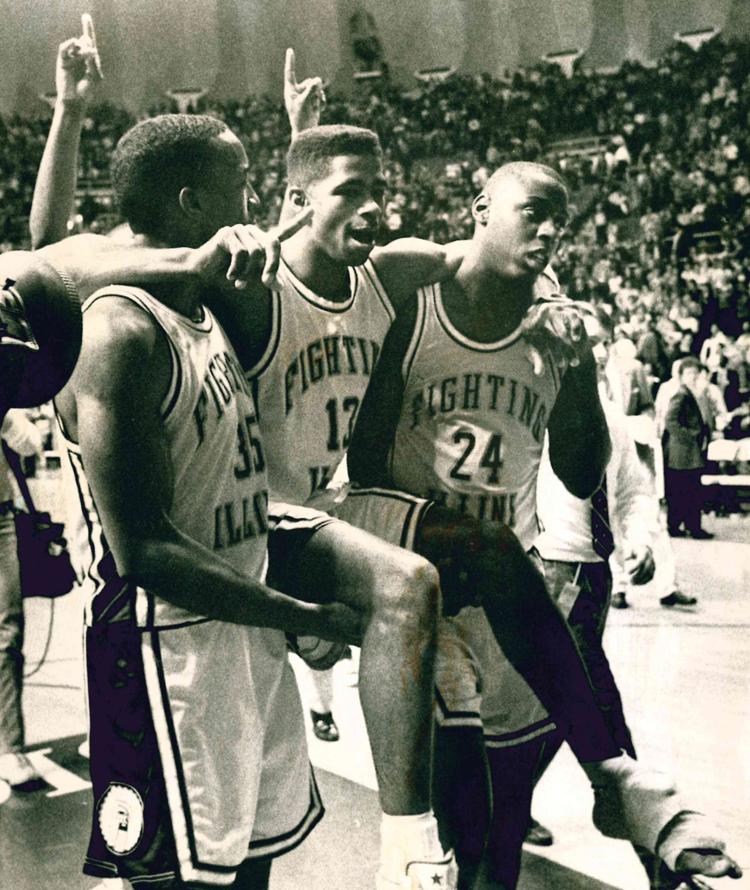 Celebrate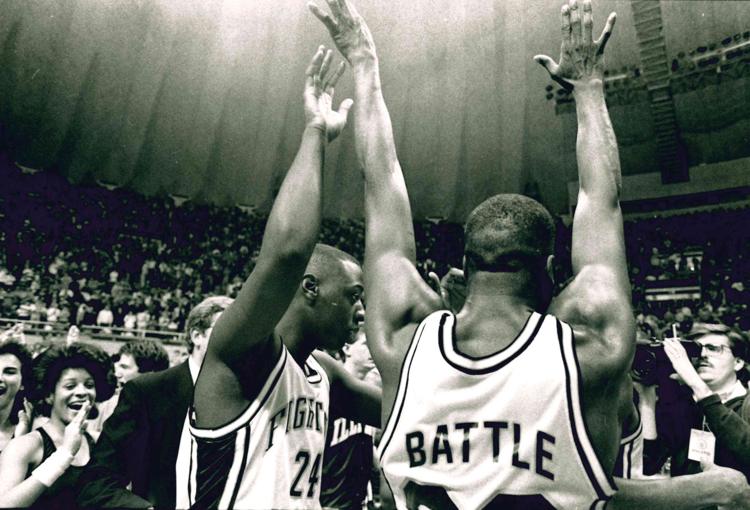 Talk of the Big Ten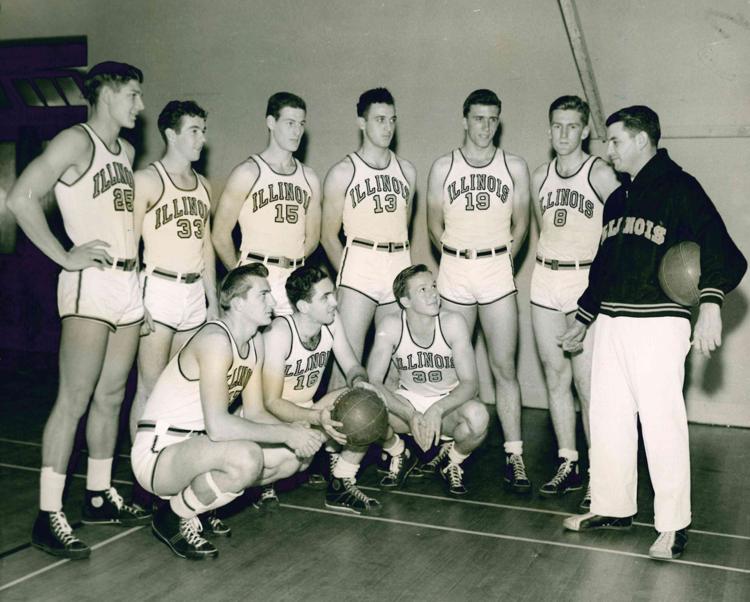 Big Reach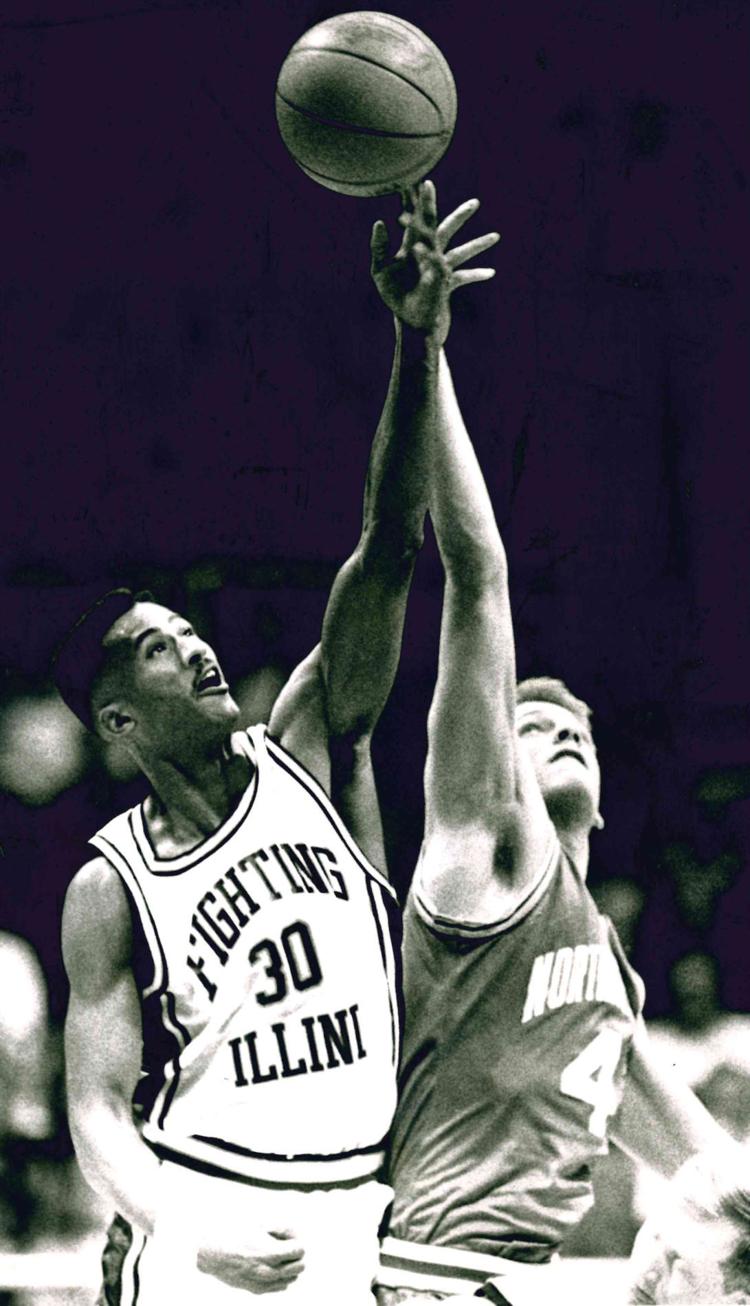 Whiz Kids Big Ten champs in '42, '43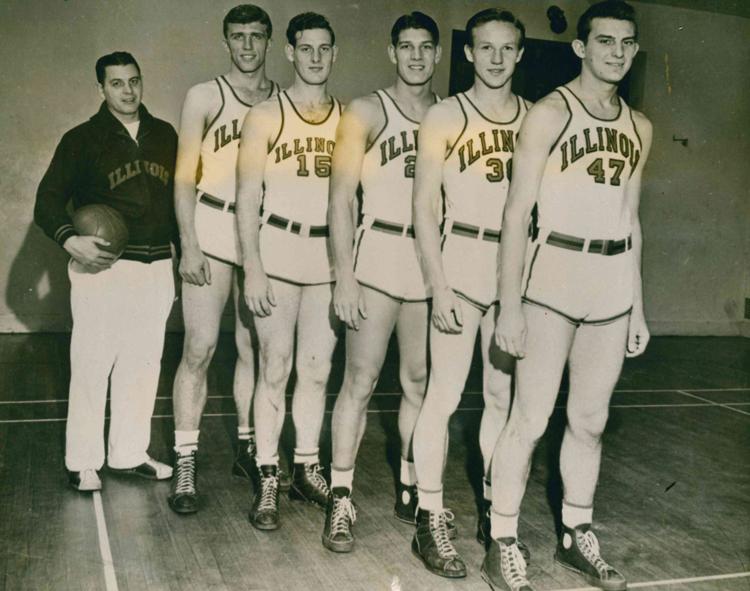 Fierce Rebound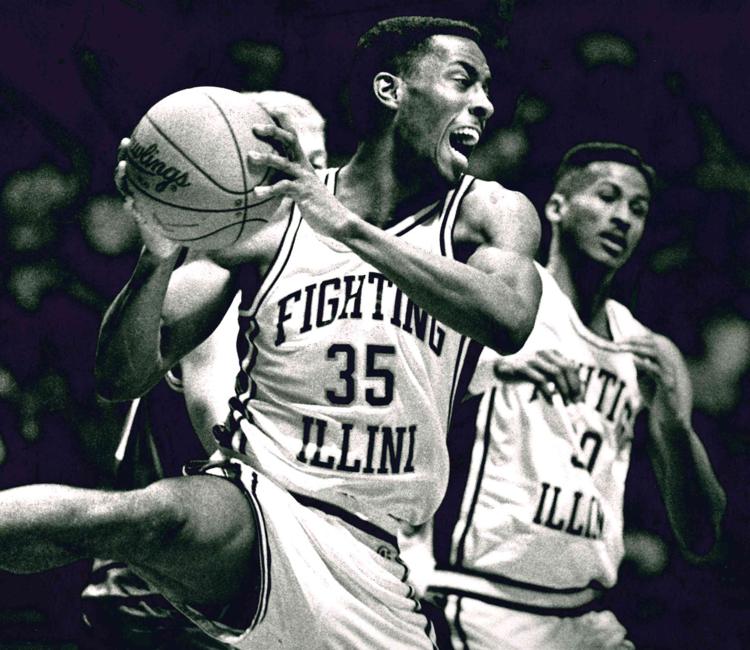 Efrem Winters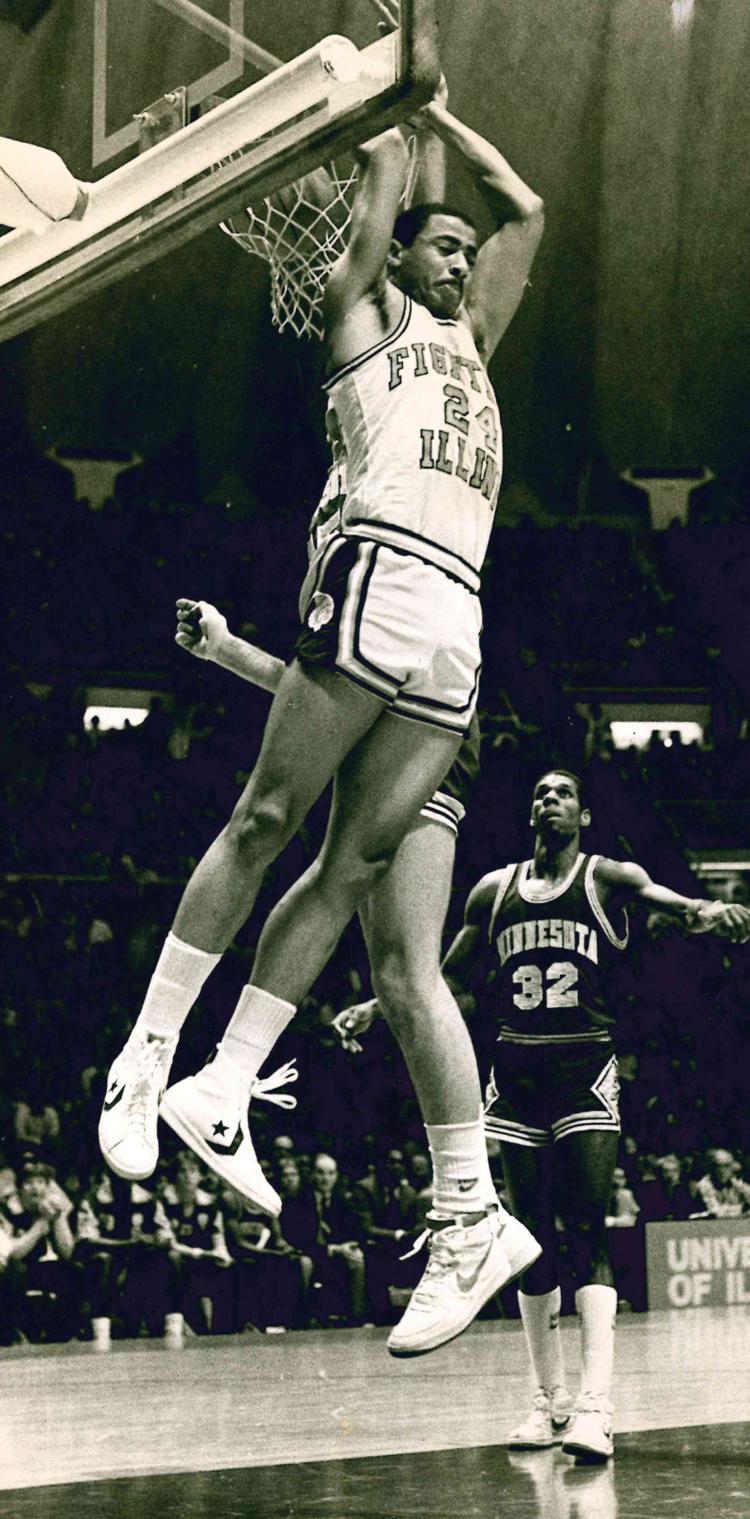 Tony Wysinger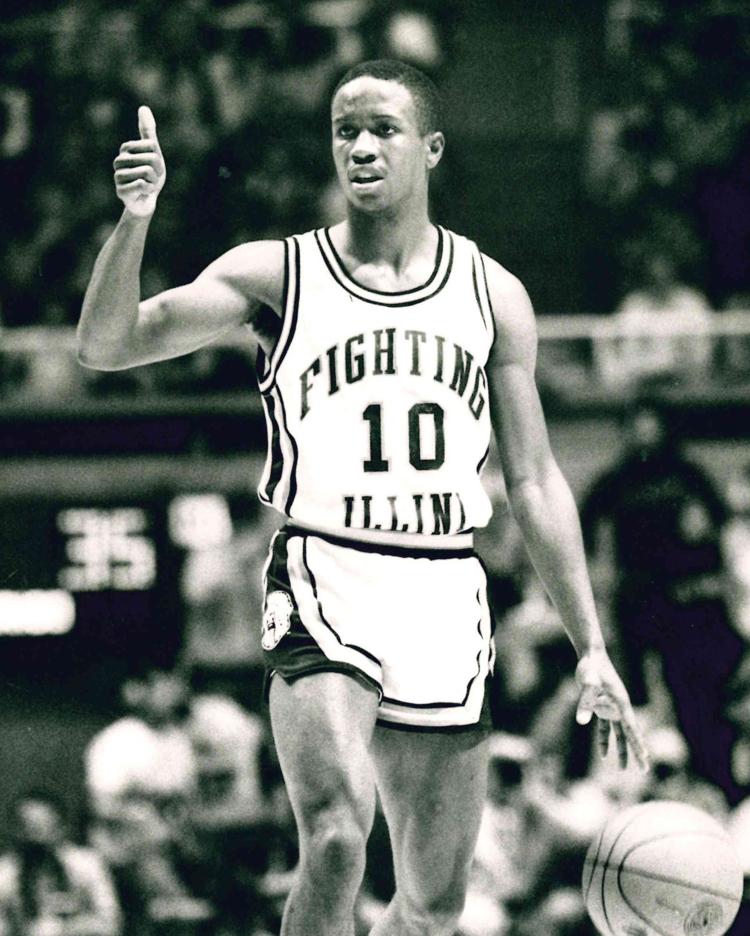 Efrem Winters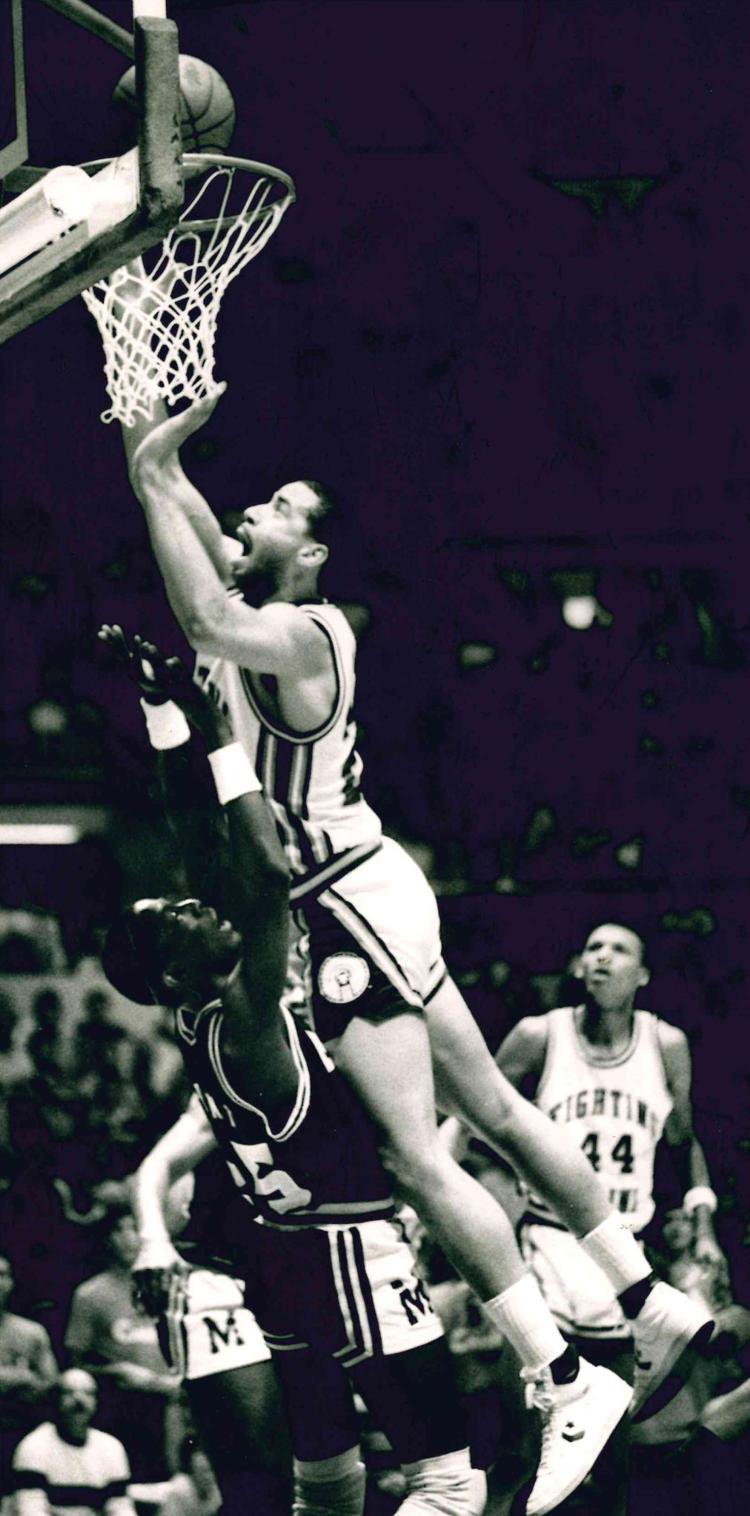 In traffic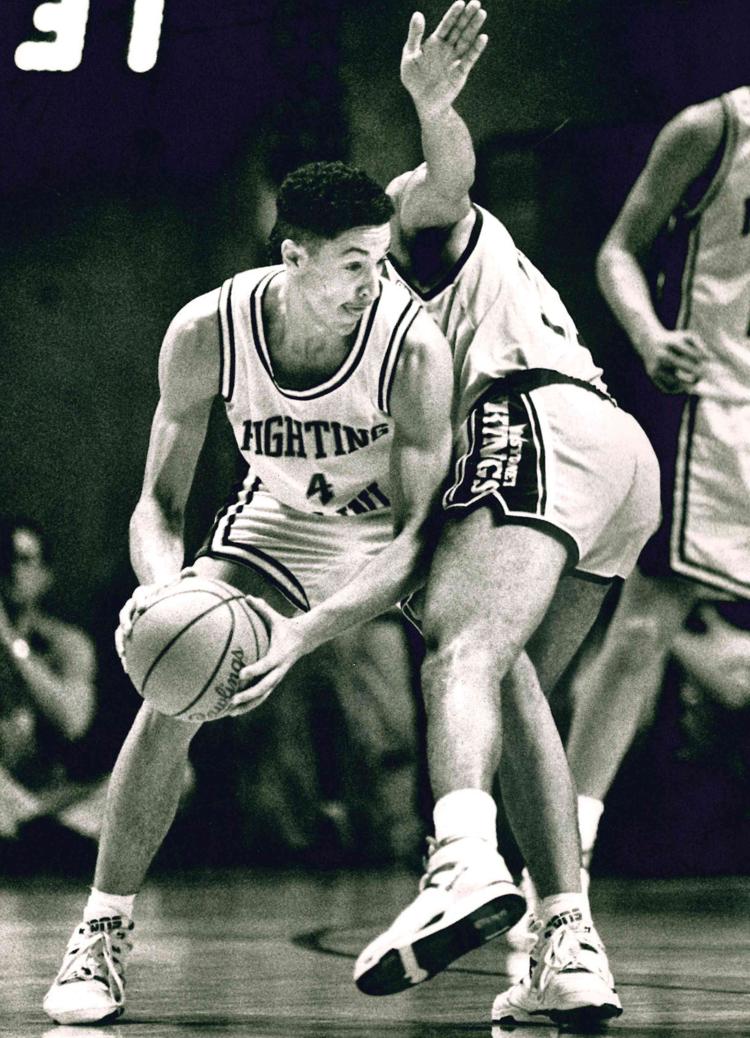 Hero of the hour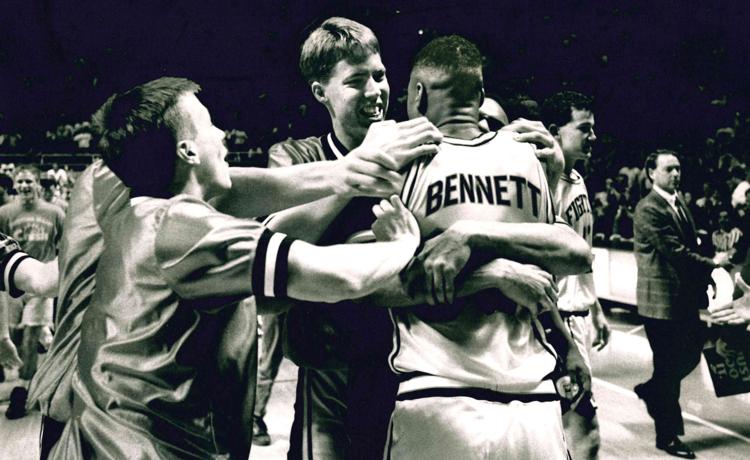 To the wire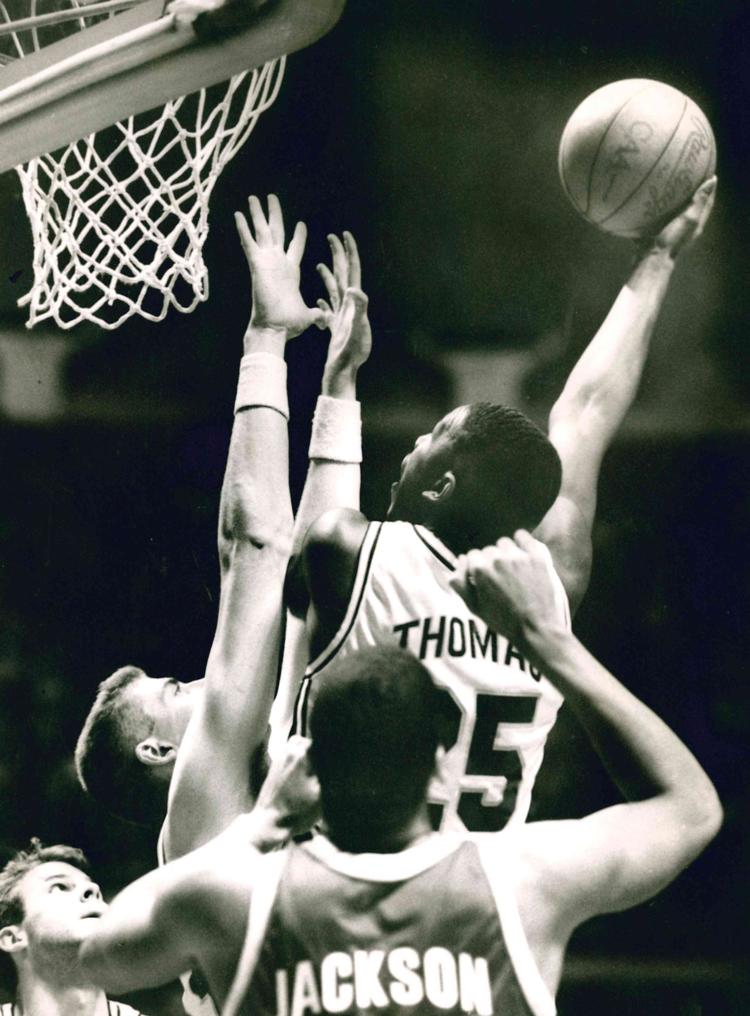 Getting physical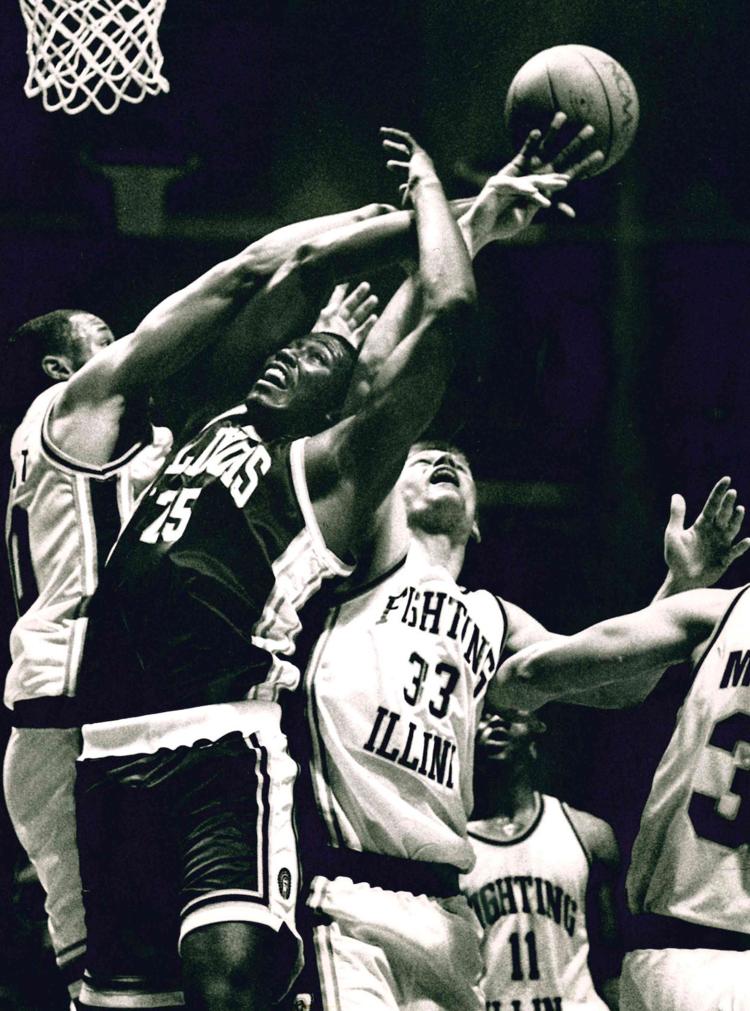 Long bombs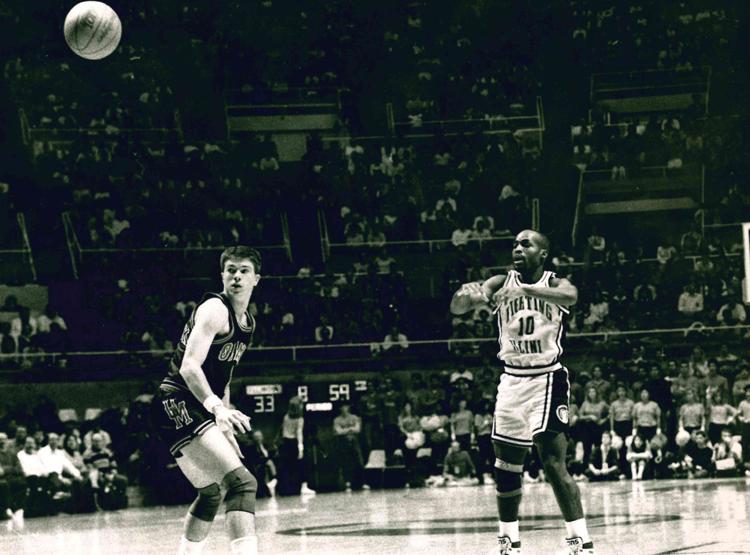 Rebound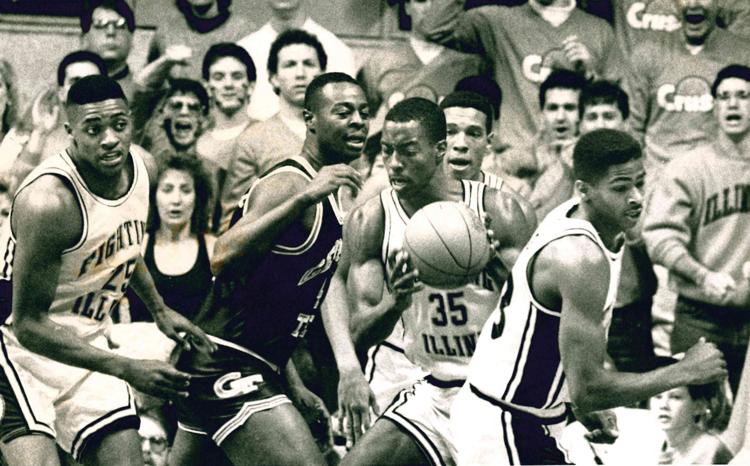 Illinois v. Iowa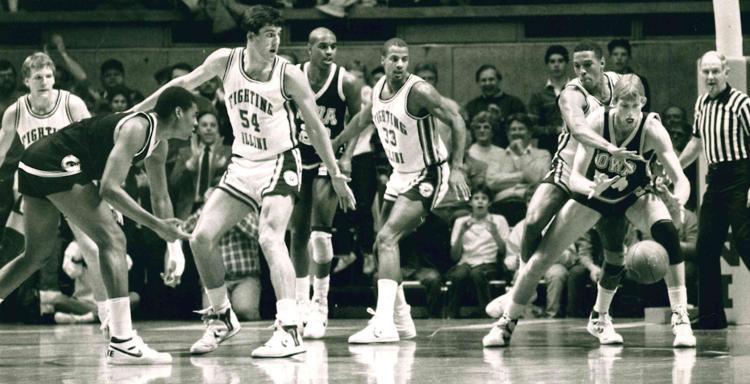 Chief Illiniwek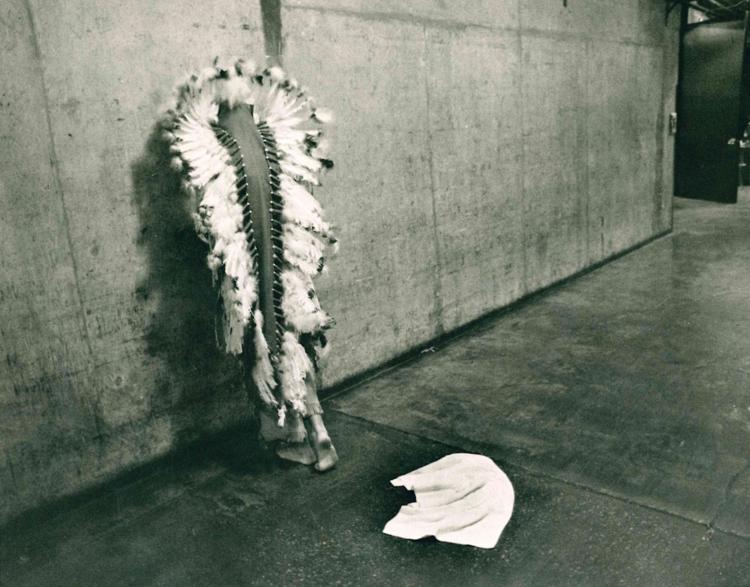 Ask Kendall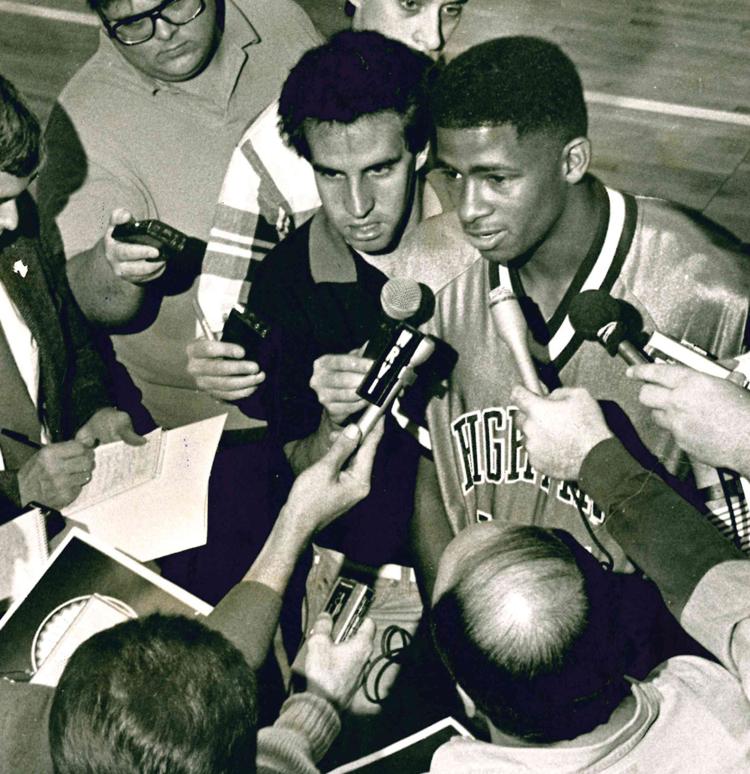 1987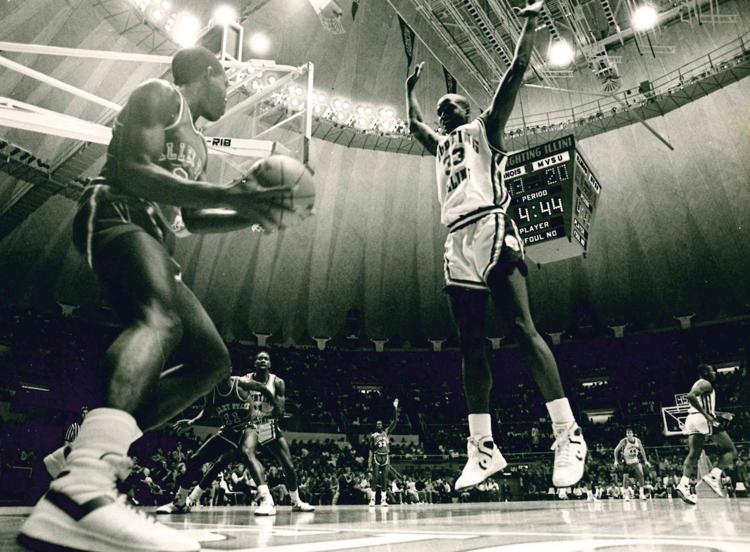 Warming up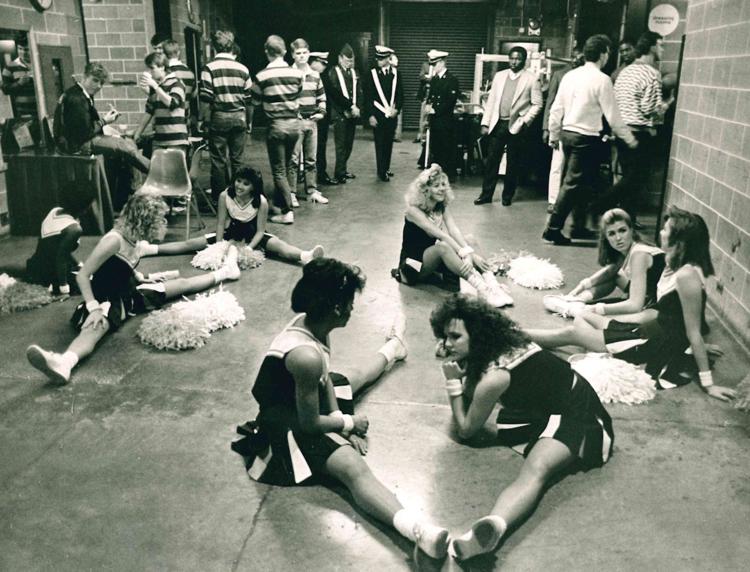 Illinettes
Pep band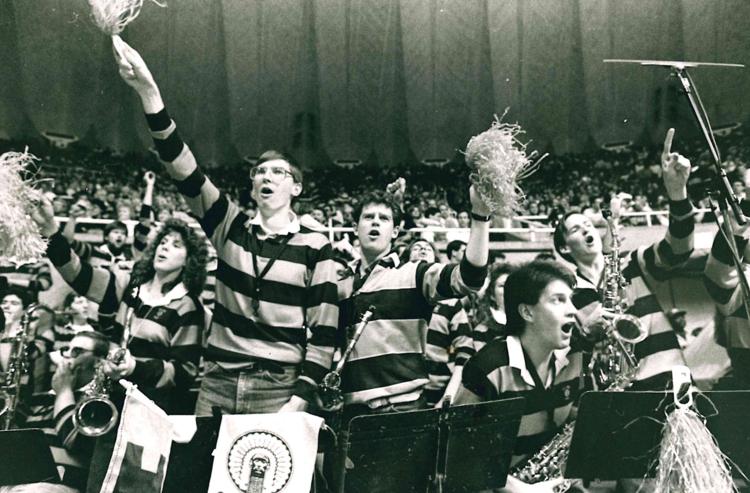 Contact Joey Wagner at (217) 421-6970. Follow him on Twitter: @mrwagner25