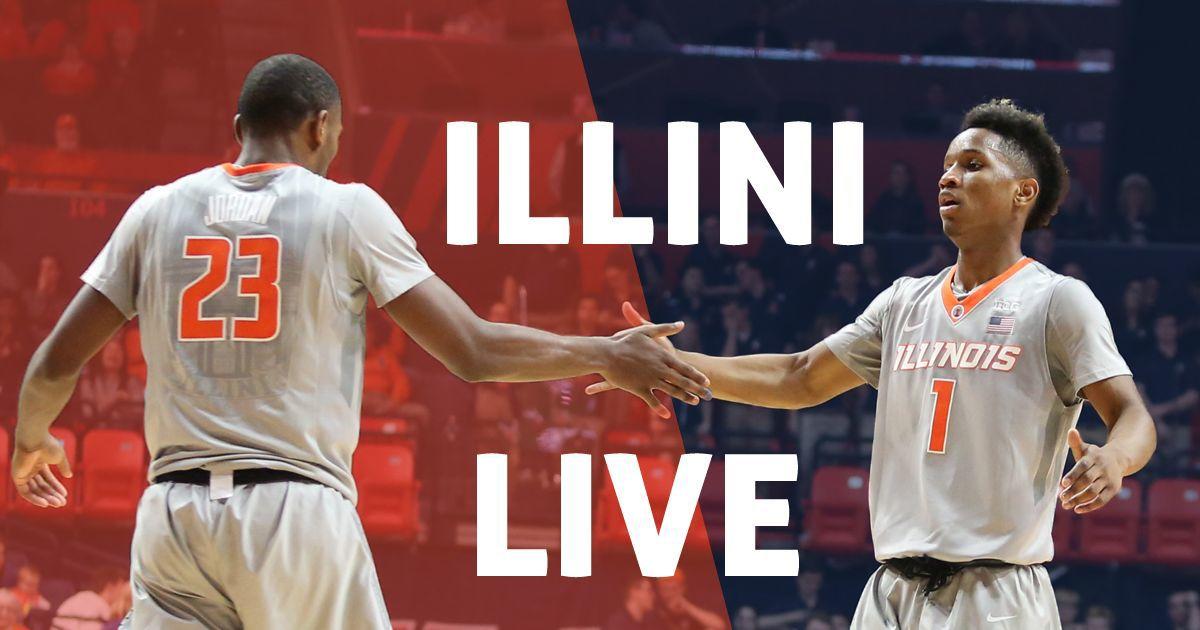 CHAMPAIGN — For the second straight game, Ayo Dosunmu closed out a win for the Illinois men's basketball team.
The Illini struggled to shoot for the better part of the game, shooting just 28.6 percent from the field, but with the game on the line, Dosunmu, a sophomore guard closed it out. He scored the final eight points for the Illini on his way to XX and a 54-51 win over Rutgers on Saturday at the State Farm Center for the third win in a row.
Andres Feliz drove to the rim to tie the game 46-all with just more than two minutes remaining. The rest was Dosunmu. He drove to the hoop and got fouled, hitting both of his free throws to give Illinois a two-point lead. On the next possession, after a Rutgers turnover, he drove to the hoop and had a layup before Rutgers was called for goaltending. Dosunmu grabbed a defensive rebound after a Rutgers miss, got fouled and hit two more free throws to give Illinois a six-point lead with 37 seconds left.
Rutgers' Jacob Young hit a 3-pointer with 19 seconds left to get within three, but Dosunmu closed it out from the line with a pair of free throws.
Dosunmu finished with 18 points, seven rebounds and Kofi Cockburn had 11 points and 17 rebounds, which tied his program record for most by a freshman in a single game.
Tie game again
Every time it looks like Illinois is in the process of pulling away, Rutgers answers right back. Illinois led by four points after an Alan Griffin 3-pointer in transition off an assist from Ayo Dosunmu, but a 5-0 run gave Rutgers the lead back.
The Scarlet Knights have made back-to-back 3-pointers, but Illinois tied the game 46-all with 2:09 left when Andres Feliz attacked the rim in transition and got a runner to fall.
Illinois finding some offense
The Illini have made are 5 of their last 7 from the field, and Giorgi Bezhanishvili will go to the free-throw line after the media timeout with a chance to to give the Illini a three-point lead. Bezhanishvili took a nice pass from Trent Frazier and hit the layup while getting fouled.
Illinois leads 36-34 with 7:18 left in the game, but are shooting just 24.5 percent from the field.
Ayo Dosunmu and Rutgers' Jacob Young are the only two players in double figures for the game.
Tie game
A 6-0 run in 1:29 looks like a scorching pace in this game, but that's what the Illini are on. Ayo Dosunmu hit a mid-range, Kofi Cockburn had a layup and Andres Feliz knifed through the lane for a layup to tie the game 28-all with 12:19 left.
Illinois is still shooting just 20.8 percent. The all-time low in State Farm Center history for Illinois is 23.4 percent, which happened on Feb. 19, 1972 against Ohio State.
Rutgers leads again
Ron Harper Jr.'s 3-pointer extended the Scarlet Knights' lead to 26-22 with 15:27 left in the game. Illinois still can't get any shots to fall, between the missed layups and the missed 3-pointers. The Illini are shooting 17.9 percent from the field on 7-of-39 shooting.
Rutgers is shooting just 33.3 percent from the field.
Dosunmu gives Illinois one-point lead
Illinois sophomore guard Ayo Dosunmu has all four team points in the second half, and the Illini lead 22-21 with 17:22 left in the game.
Ugly first half ends
After a collection of air balls, missed shots and turnovers, Illinois and Rutgers have stumbled into halftime with the Scarlet Knights leading 21-18.
Illinois is shooting 19.4 percent from the field and is 0-of-7 on 3-pointers. Sophomore Giorgi Bezhanishvili is 2-of-10 from the field and no player outside of Bezhanishvili has made more than one field goal. 
The Illini closed the half by missing eight straight field goal attempts and didn't have a made field goal for the final 7:41.
Rutgers, though, isn't much better off. It's shooting 33.3 percent from the field and 2-of-12 on 3-pointers. It missed its final five field goals before halftime.
No rhythm
Illinois still has nothing going, shooting 20.7 percent from the field. It hasn't made a field goal in 4 minutes, 18 seconds and is 1 of its last 9 on shot attempts. Giorgi Bezhanishvili and Kofi Cockburn each have five points.
Rutgers leads 18-16 with 3:30 left in the first half.
Bad shooting and shot selection for Illinois
The Illini can't get into anything that looks like an offensive rhythm. They're forcing shots, bricking shots and having careless turnovers. They're 6-of-27 from the field for 22.2 percent and have three turnovers. Sophomore Giorgi Bezhanishvili is 2-of-8 from the field.
The good news? Rutgers isn't much better off. The Scarlet Knights have seven turnovers and are 7-of-18 from the field, but lead 16-15 with 5:51 left in the first half.
Ugly start
Missed shots and turnovers have dominated the first four minutes of the game. Illinois is shooting 2-of-7 from the field for 28.6 percent with two turnovers and Rutgers is 3-of-5 from the field with three turnovers.
Rutgers leads 7-4 with 16 minutes left in the first half. Sophomore forward Giorgi Bezhanishili, who set the program freshman scoring record with 35 points in last season's game, has been aggressive in driving to the hoop and has two points.
Starting lineup
Illinois
---
PHOTOS: 31 amazing Illini basketball history photos
1987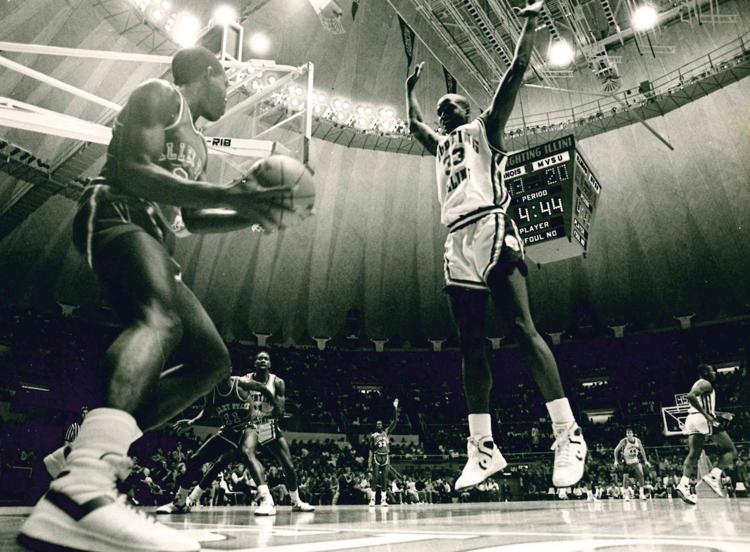 Ask Kendall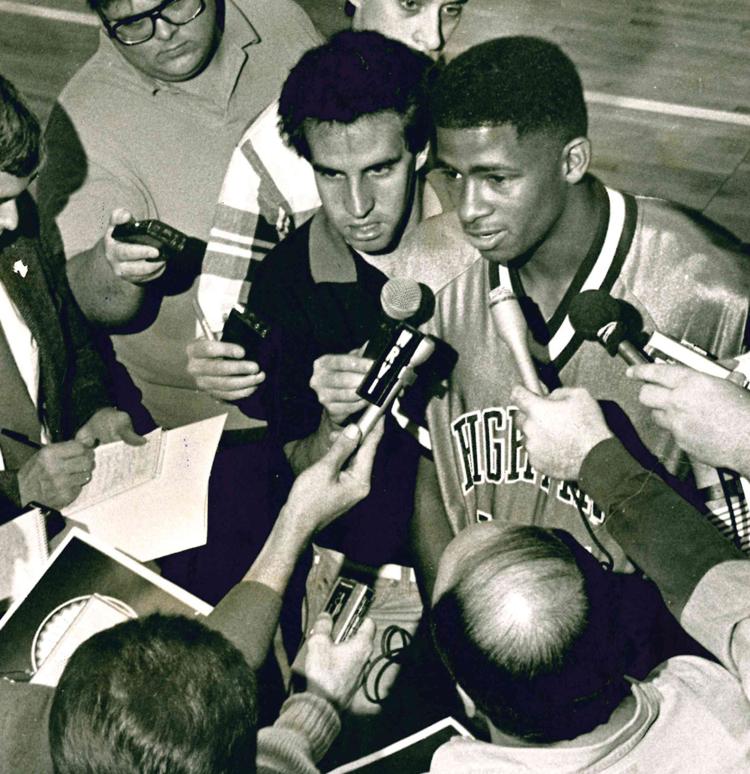 Big Reach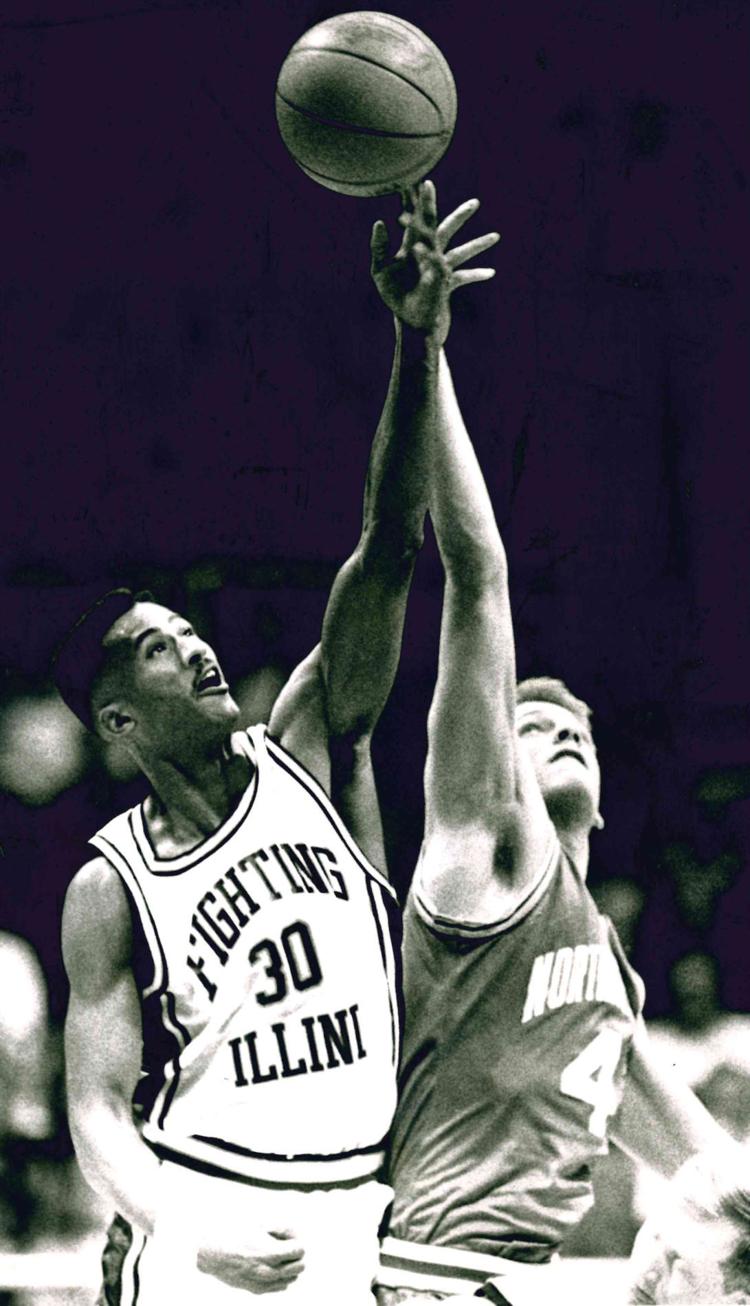 Celebrate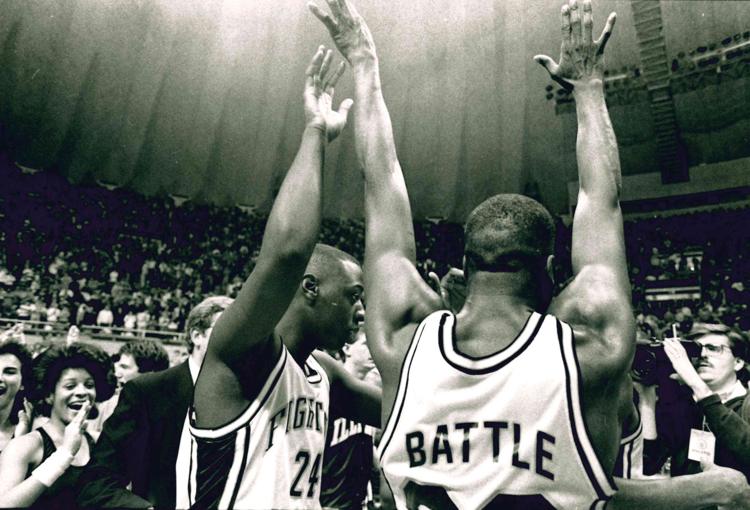 Center Court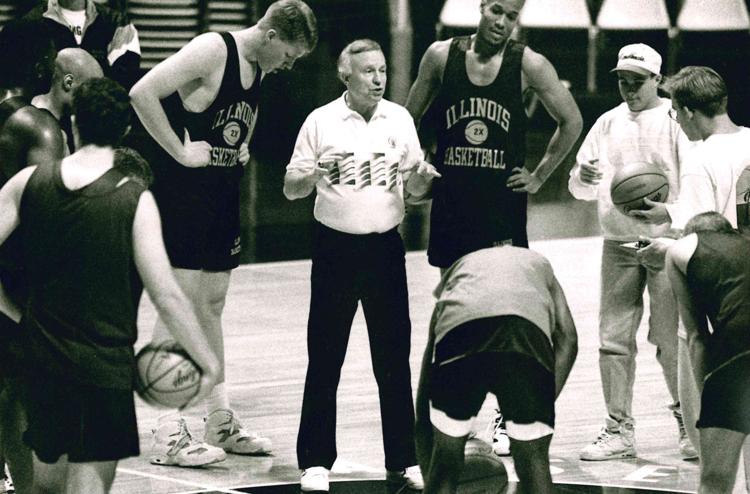 Cheerleading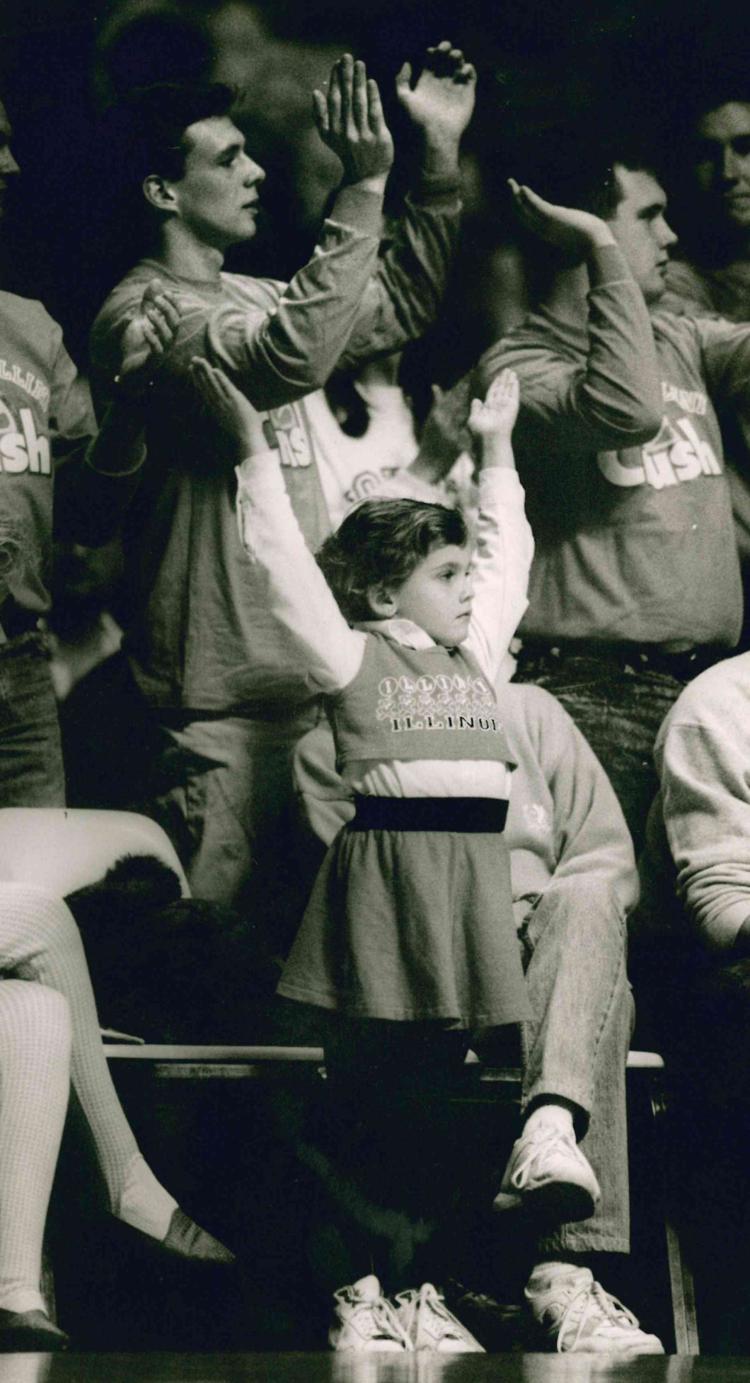 Chief Illiniwek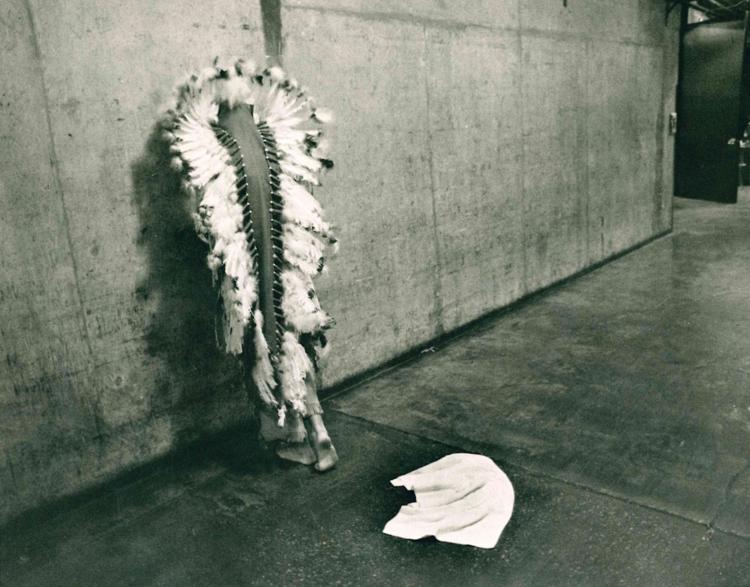 Coming through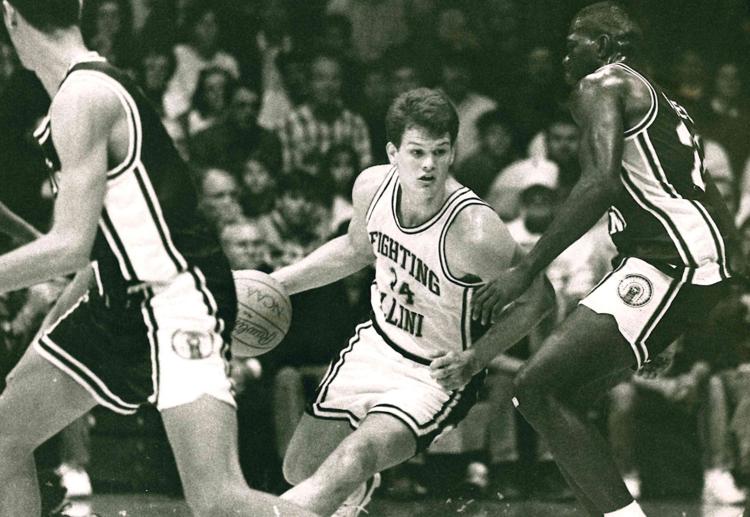 Distraction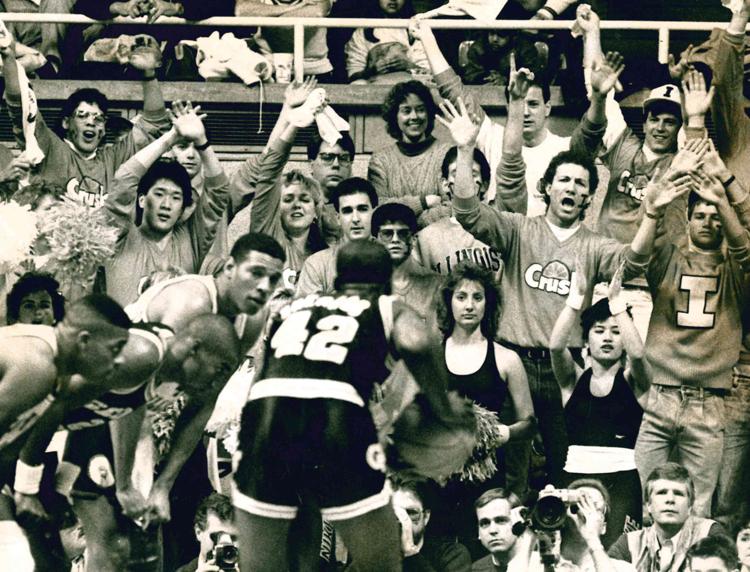 Easy does it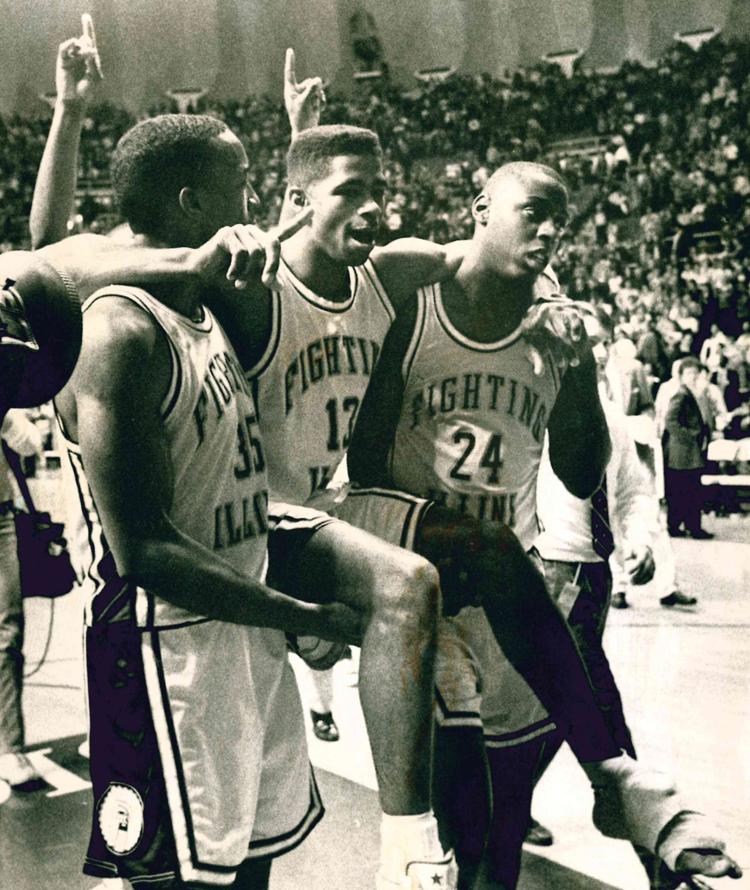 Efrem Winters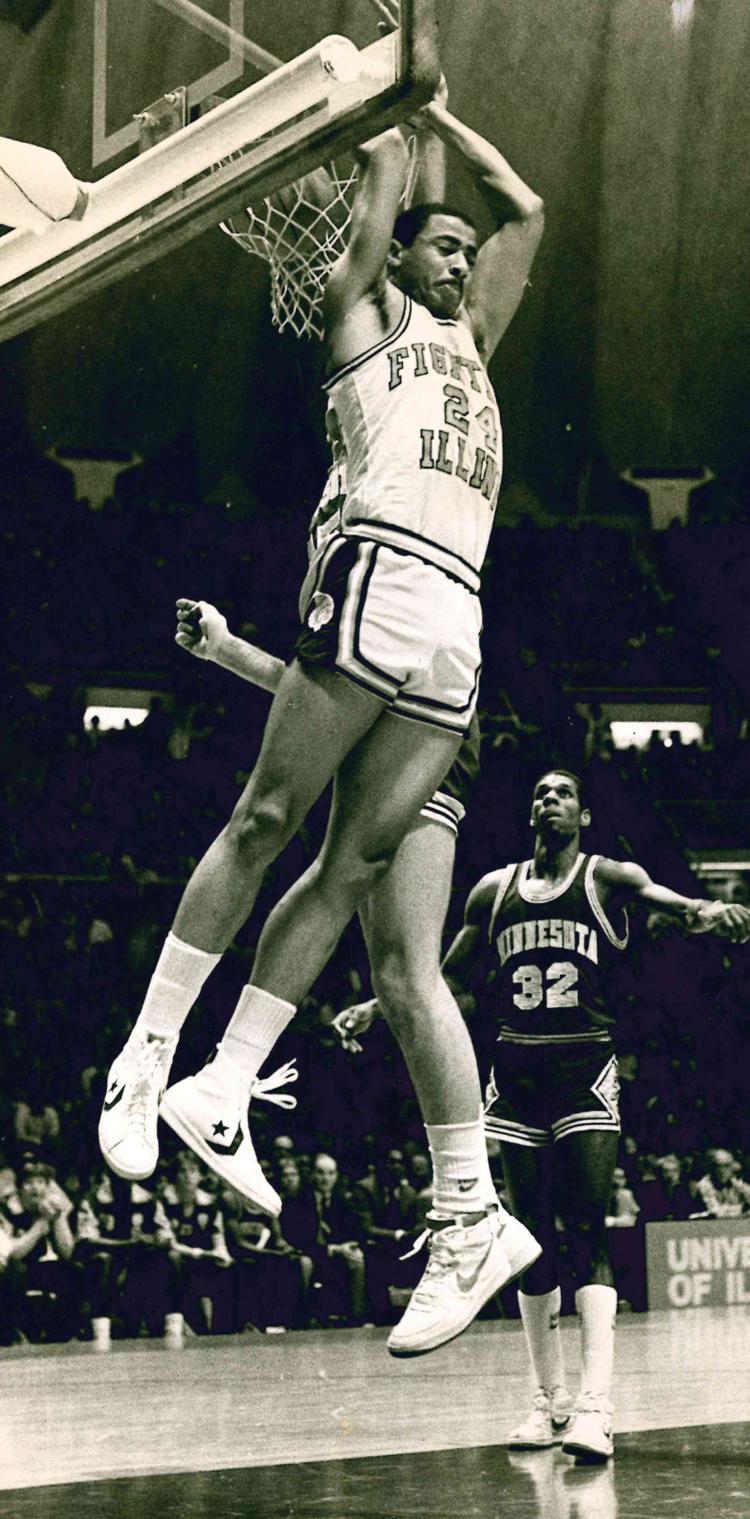 Efrem Winters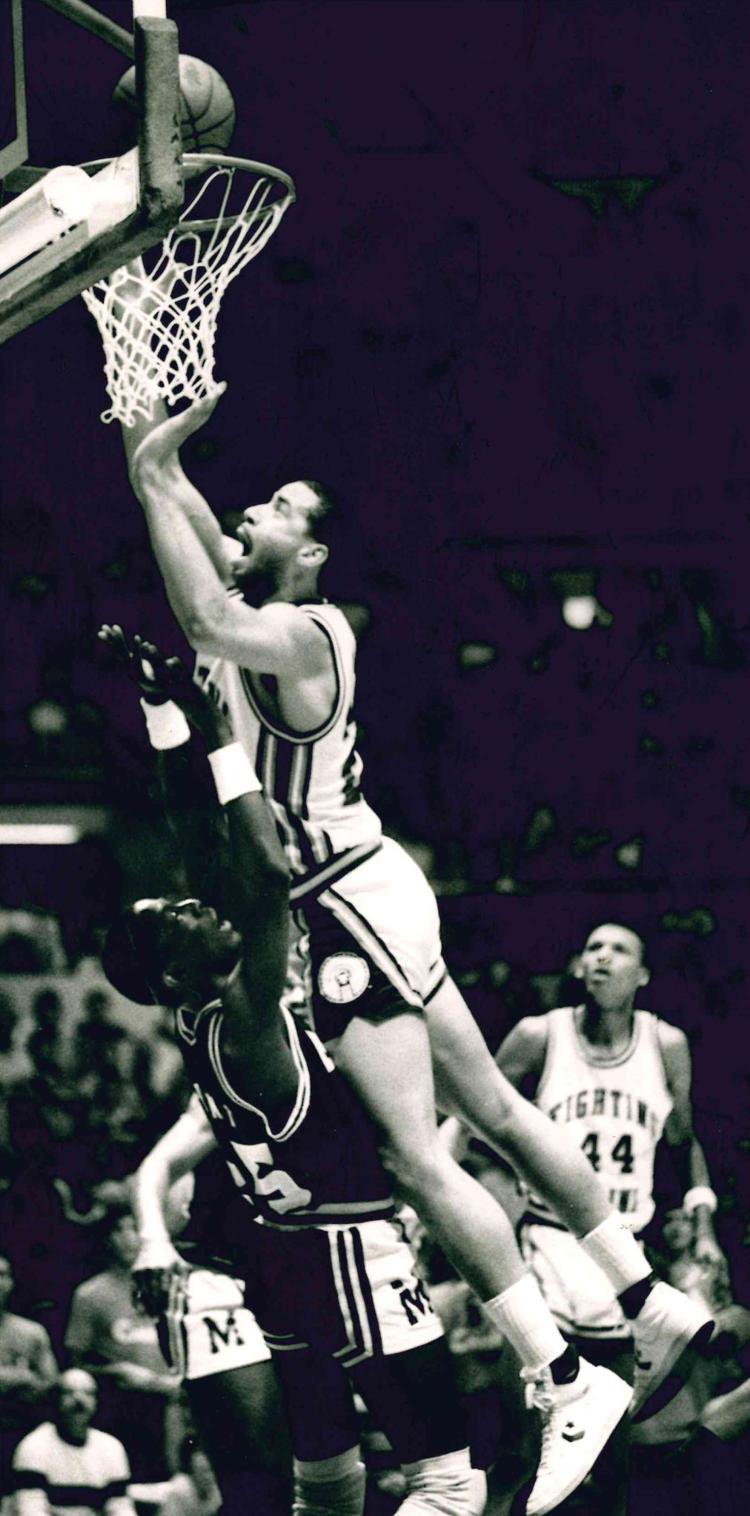 Fierce Rebound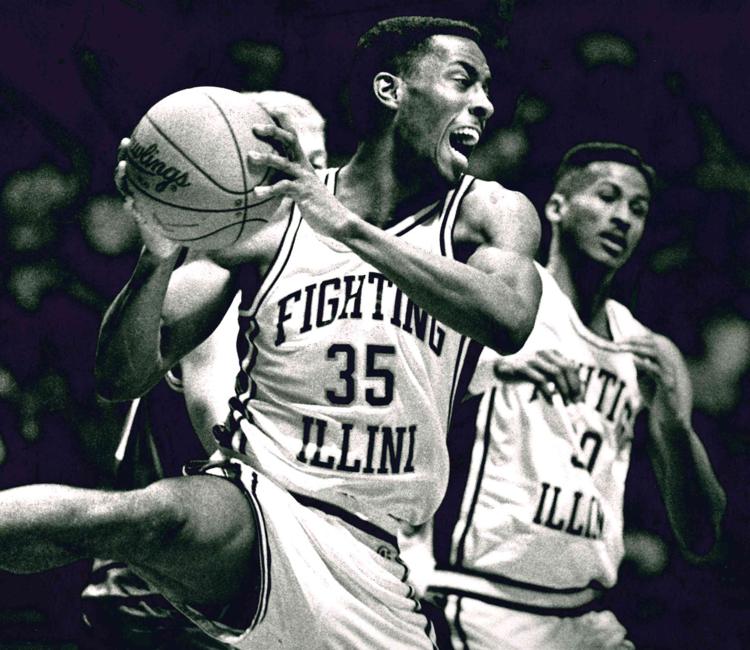 Free for all
Getting physical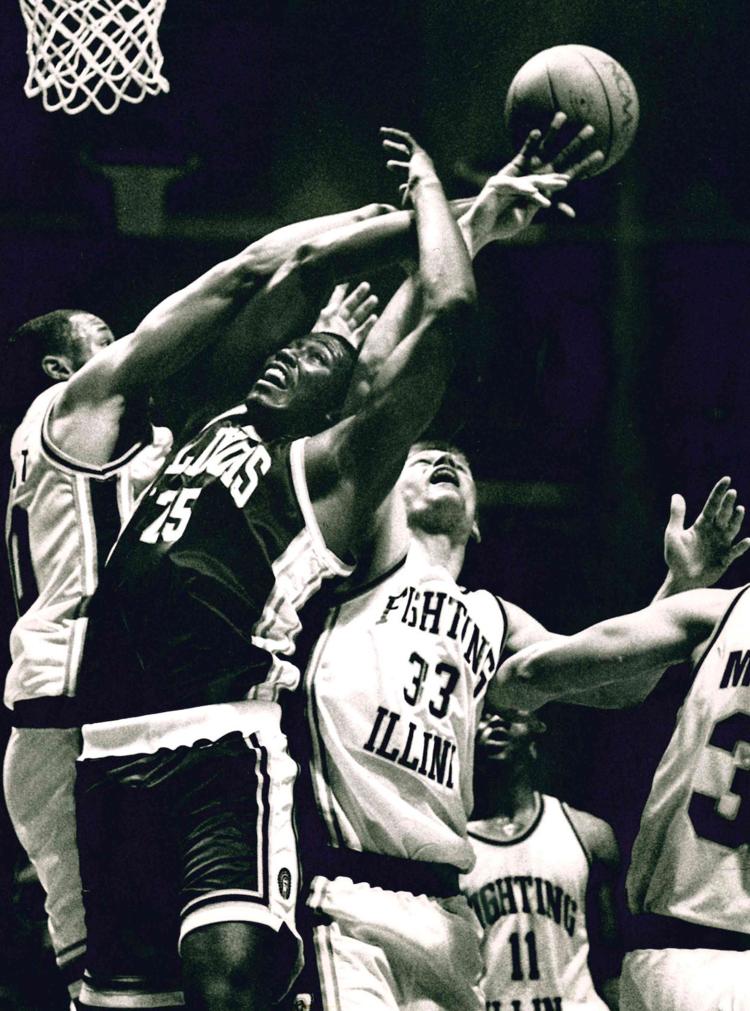 Hero of the hour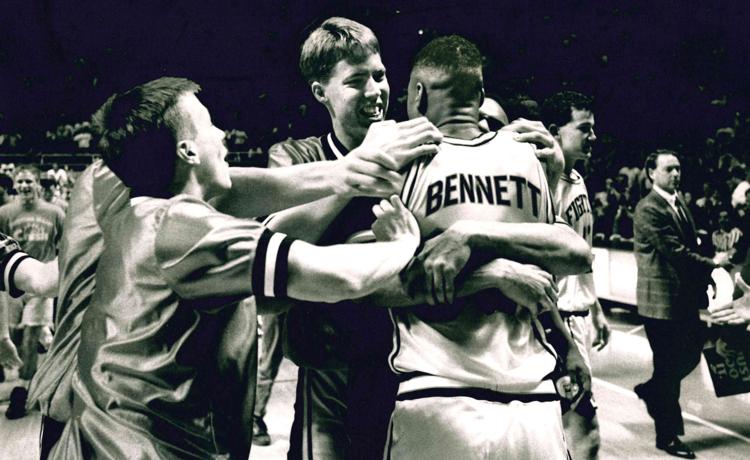 Illinettes
Illinois v. Iowa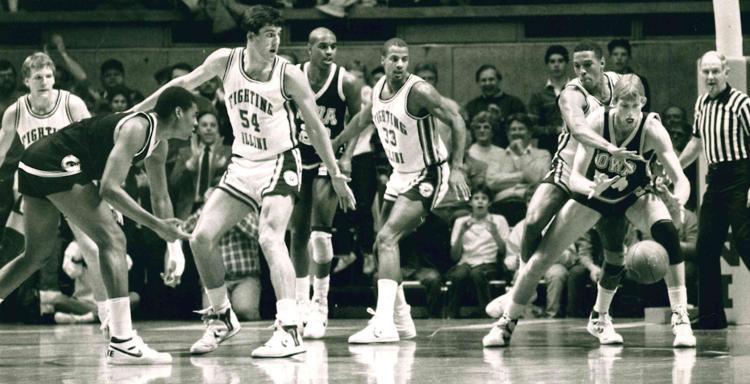 In traffic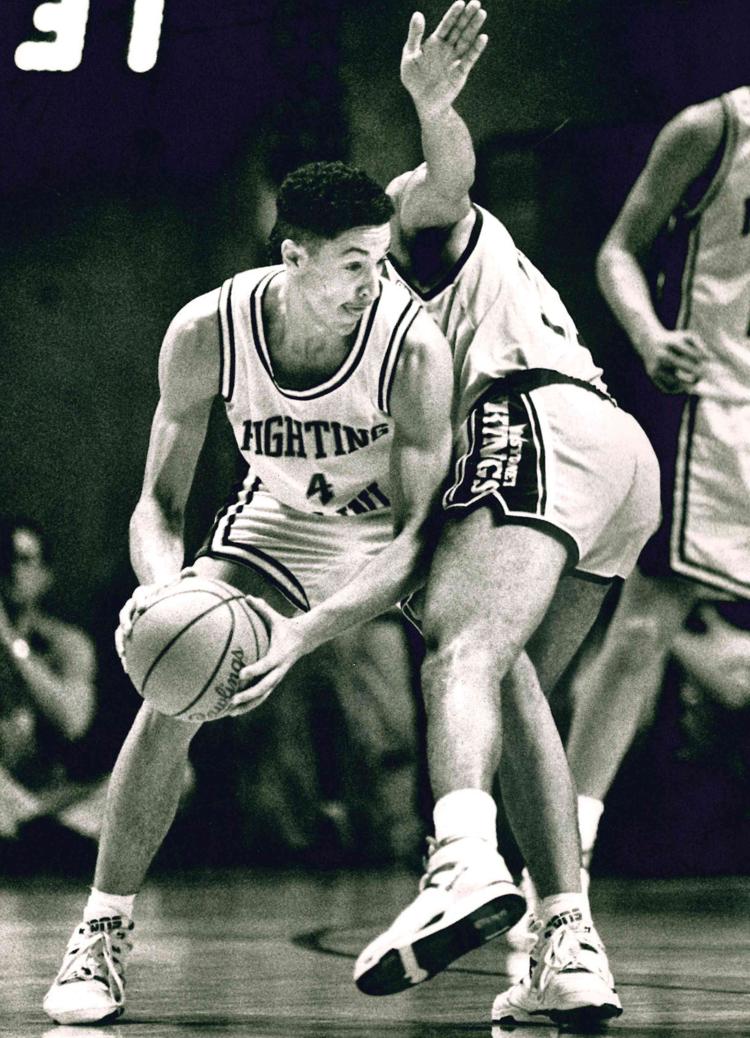 Kicking back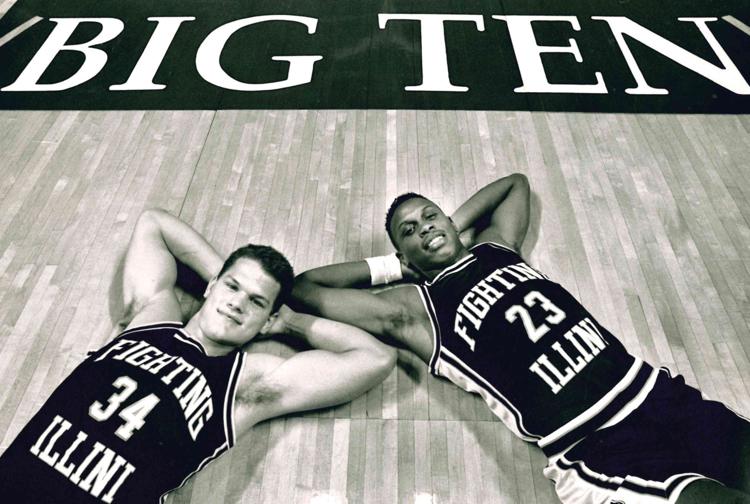 Long bombs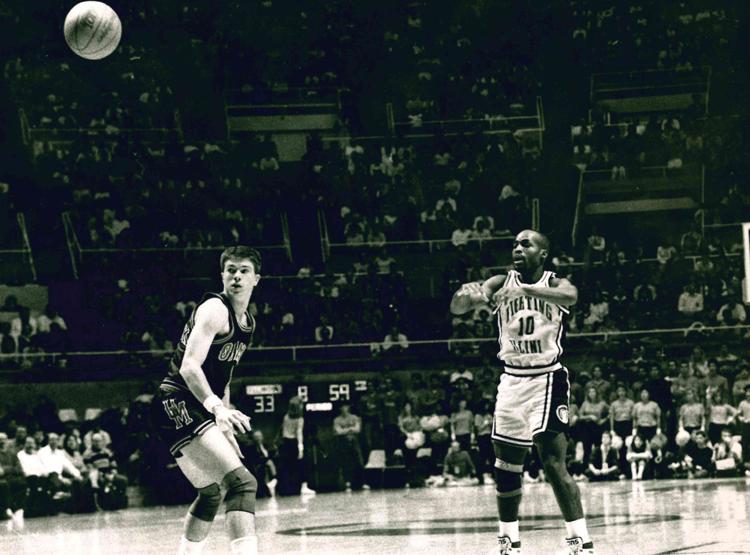 Nick Anderson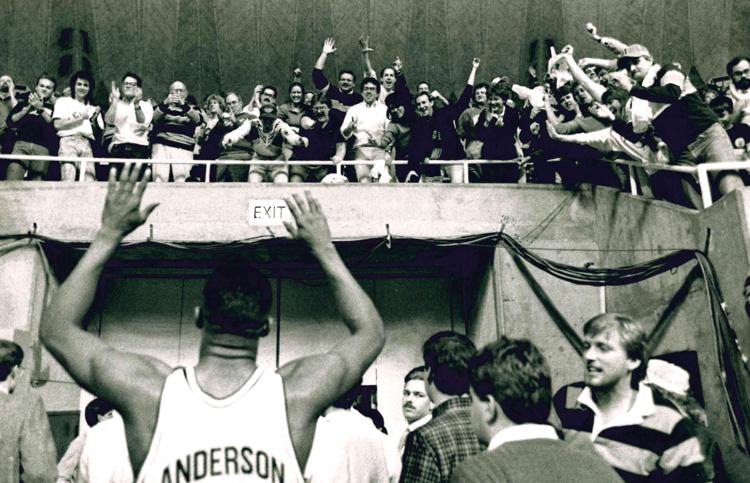 Pep band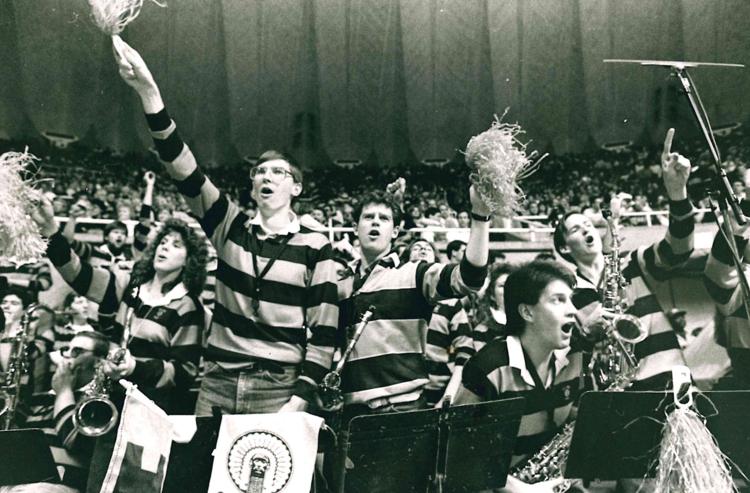 Rebound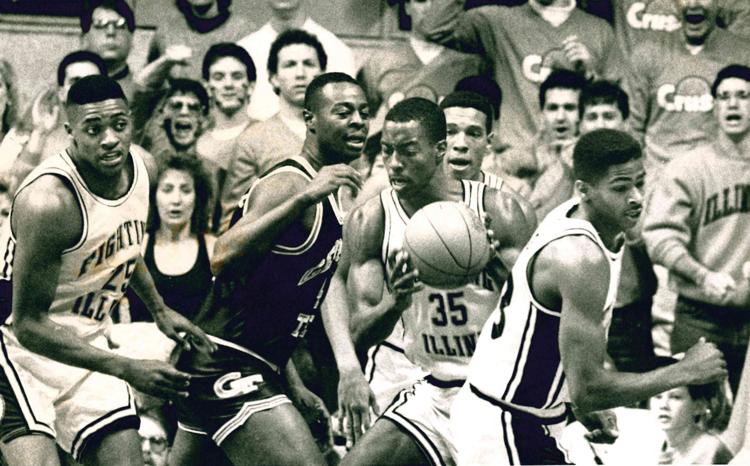 Relatives?
Talk of the Big Ten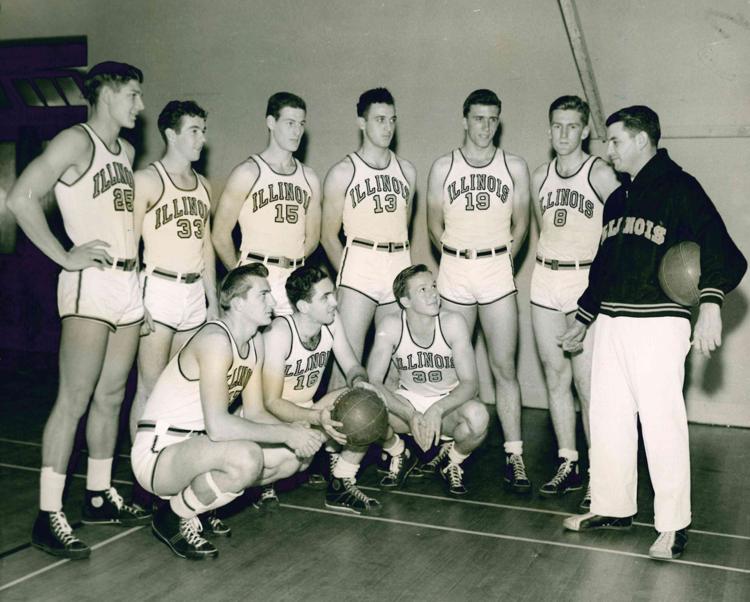 To the wire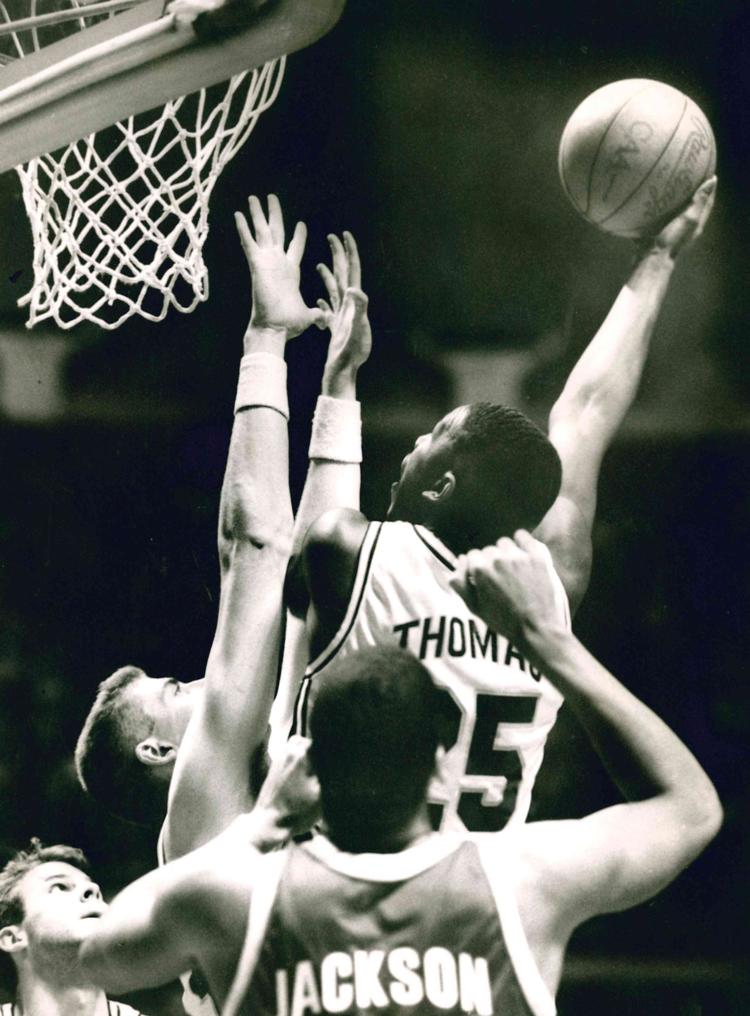 Tony Wysinger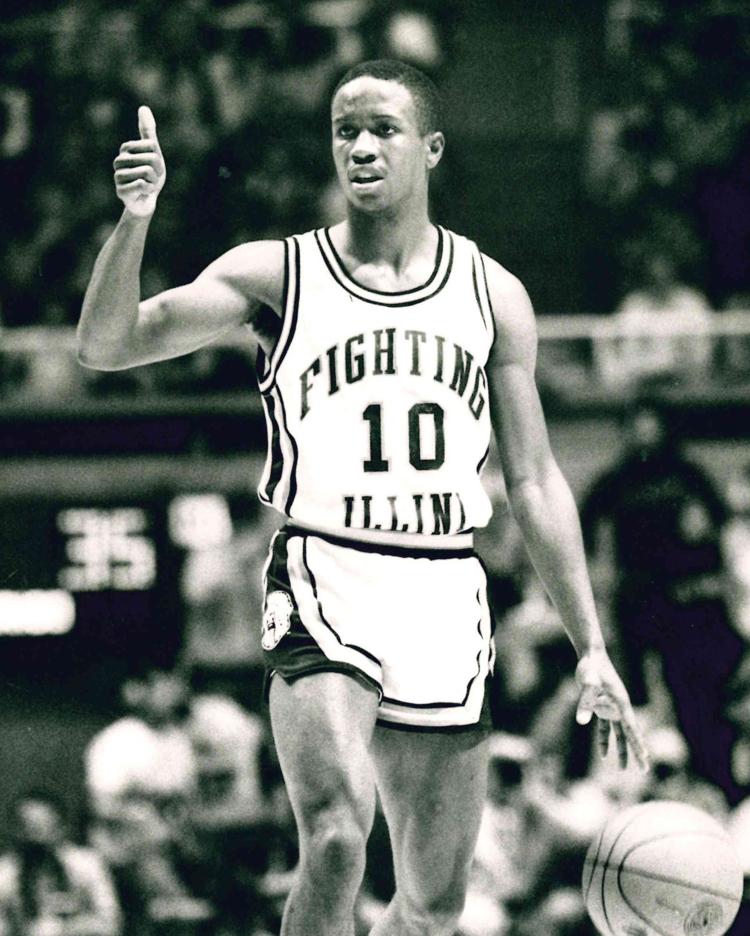 Warming up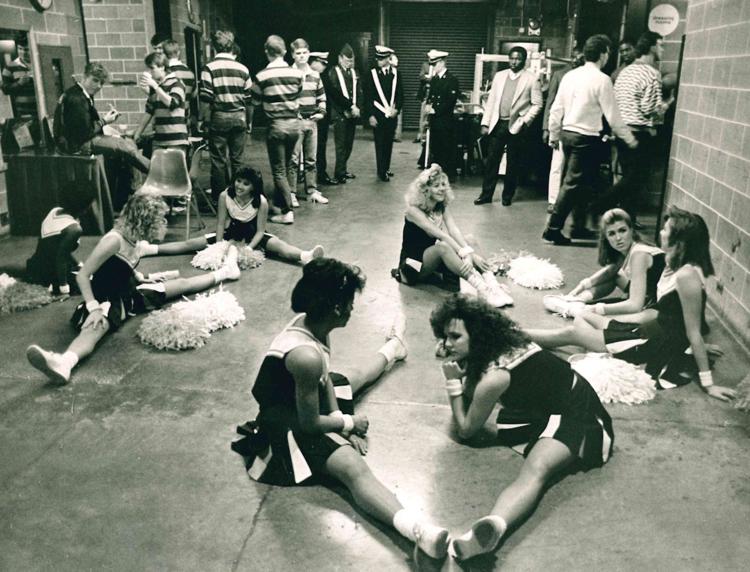 Whiz Kids Big Ten champs in '42, '43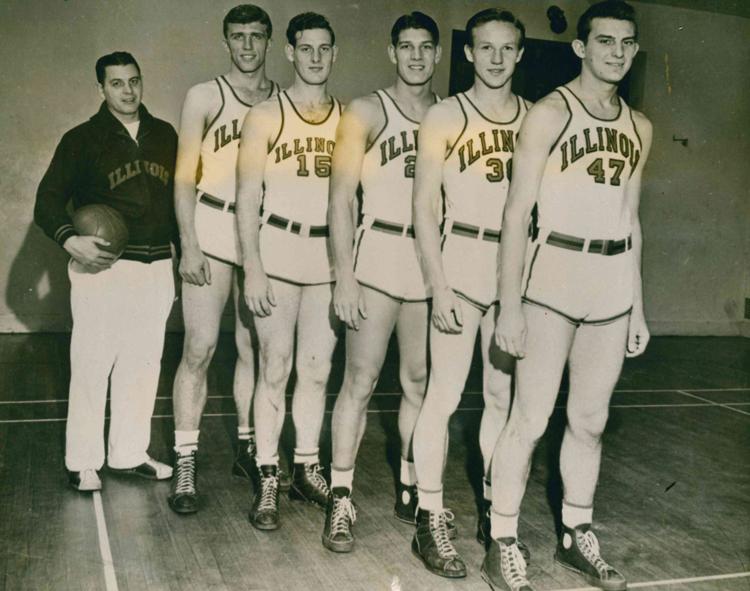 Wrong, Mr. Referee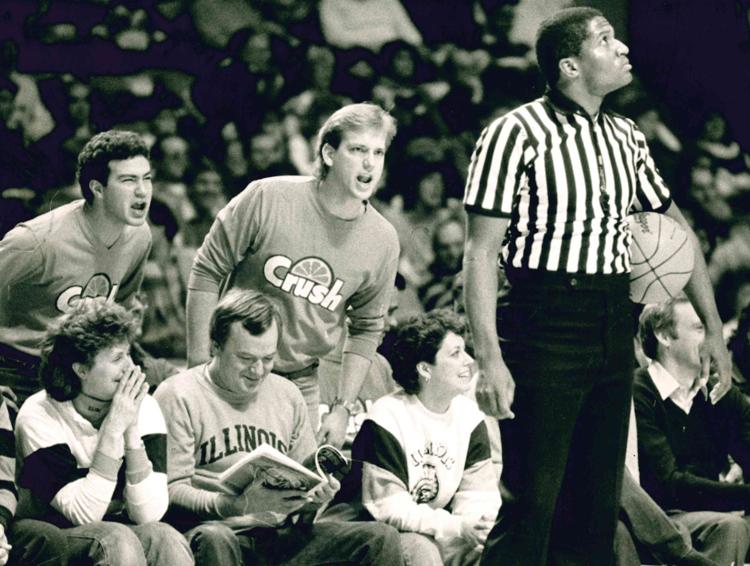 Contact Joey Wagner at (217) 421-6970. Follow him on Twitter: @mrwagner25
Be the first to know
Get local news delivered to your inbox!