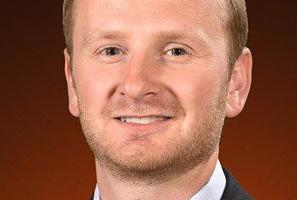 Gentry has been hired as assistant coach for the Illinois men's basketball team, joining Underwood, Illinois' head coach, after spending the last two years at Gonzaga as director of operations for coach Mark Few. He worked alongside Underwood for four-plus seasons prior to his tenure at Gonzaga. He was at Stephen F. Austin for three years, Oklahoma State for one, and was part of Underwood's original staff at Illinois, as assistant to the head coach, during the spring of 2017 before departing for Spokane. 
Gentry fills the spot of assistant coach position of Jamall Walker, who will transition into the role of assistant to the head coach/defensive coordinator. Illinois is creating the position to assist Walker, an aspiring head coach.
"I've said it often that Stephen has a great basketball mind, and he was a crucial piece to what we were able to accomplish at Stephen F. Austin and Oklahoma State," Underwood said in a statement. "I am excited to have him return to our bench coming off two incredibly successful years at Gonzaga with Coach Few. Stephen is gifted with Xs and Os and analytics and excels with player development. Given his familiarity with our system and our program, he will provide a seamless transition for our players."
You have free articles remaining.
Gentry spent the 2017 season as director of player development at Oklahoma State, where the Cowboys won 20 games and advanced to the NCAA Tournament. Prior to OSU, Gentry was an assistant coach at Stephen F. Austin. 
Before arriving at SFA, Gentry spent six seasons at Texas A&M, including his final two as director of basketball operations under then-coach Billy Kennedy. That followed four years as video coordinator for former Texas A&M (now Maryland) coach Mark Turgeon. The Aggies won 129 games during his six season in College Station, participating in four NCAA Tournaments. Gentry came to A&M after one year as a video intern for the NBA's Miami Heat under Pat Riley.
Gentry played four seasons of college basketball at Gonzaga, lettering three years. During his career the Zags went 107-20, won four consecutive WCC titles and participated in four NCAA Tournaments, advancing to the second round three times and the Sweet 16 in 2006.
Walker will work closely with Underwood in handling all the daily coaching and administrative facets of leading the Fighting Illini, with special emphasis on defensive game-planning, preparations and analysis.
"I appreciate Coach Underwood providing this new role as I seek to gain experience in our industry that goes far beyond what happens on the court," Walker said. "I have invested so much in Fighting Illini Basketball over these last seven years and am motivated to continue pushing forward with this staff and help our program realize the success that everyone is working so hard to achieve."
"Jamall is a talented young coach who, without question, has a future as a college head coach," Underwood said. "I saw that first-hand with the outstanding job he did leading the Illini during the 2017 NIT. He will work alongside me when it comes to the many responsibilities, opportunities, and issues that come across a head coach's desk every single day. This partnership will allow him to gain more experience in running a program, with the ultimate goal that the professional development opportunity allows him to realize his dream of becoming a Division I head­­ coach."