CHAMPAIGN — At first, Luke Goode started playing soccer, perhaps in an effort to improve his hand-eye coordination at a young age.
The sport wasn't entirely his calling. "I was horrible," Goode said of his short-lived time playing soccer.
He shifted to flag football and liked playing the game, which had deep-rooted family ties and would go on to be a big part of Goode's life through high school. In first grade, though, Goode got signed up for an AAU basketball team and was enamored. Basketball was captivating and Goode fell in love.
"Basketball was truly my first love," Goode said. "I always tell people that I love basketball and I like football. I've always grown up loving basketball and playing on an AAU team all summer, I always put my time into basketball development instead of football development. It's kind of been the most fun sport that I enjoy the most."
Goode could have turned his attention to football, where he received Division I interest as a quarterback for Homestead High School in Fort Wayne. He threw for 2,778 yards and 27 touchdowns to just two interceptions as a junior while leading his team to an 11-1 record, but won't play football this fall in favor of focusing on basketball.
Football is a family lineage for Goode. His grandfather, Irv Goode, was an All-American at the University of Kentucky and had a 13-year NFL career. His father, Craig Goode, was a receiver and defensive back at Indiana University and his uncle, Conrad Goode, was an All-American offensive lineman at Missouri.
Former NFL quarterback Trent Green is Luke Goode's uncle on his mother's side by marriage and three of his cousins play college football.
Luke Goode's conversation in telling his parents he wanted to focus on basketball, to feel the rush of March Madness and stick with the sport that was his first true love, was a smooth one. They didn't nudge or push him to stick with football. He was given the freedom to blaze his own path.
"It honestly wasn't that tough," Goode said. "I'm blessed with amazing parents who support me in anything that you do. My dad from Day 1 said, 'I do not care if you play football, basketball or anything. We just want you to be happy and enjoy what you're doing.' It was a family decision, it really was, whether or not I'd play football this year.
"I told them from Day 1 since I've had interest in both sports from colleges that I wanted to play basketball at the next level. That's always been my focus. My parents, my family and everybody around me has been so supportive of it and I couldn't be more blessed to have people that support me like that."
Maybe he'll miss the emotions and environment of Friday night football games and grinding through the season with his teammates, but he figures all of that will go away the next morning when he gets in the gym with a basketball and gets back to work.
Goode broke out last spring on the AAU circuit with the Indy Heat on the 16U team and played well in front of Underwood at a tournament in Atlanta.
"He really took off, man," Indy Heat director Jared Balf said. "He started shooting the ball really well, wasn't afraid of the big shot, would will us to wins against very good competition. I think at that point he really realized how good he could be."
Circumstances opened up for Goode to play on the 17U team all the way to a run in the highly regarded Peach Jam and started to come into his own as a player. He averaged 17.6 points and 7.2 rebounds as a junior at Homestead. That time on the circuit against top-level competition was instrumental in his own growth.
"Just playing competition like that took me a couple of games to get used to, but obviously I trusted in my coach and trusted in my teammates," Goode said. "After the first couple games I got into a rhythm and got more confident."
Illinois assistant coach Stephen Gentry prioritized Goode almost immediately after arriving in Champaign last year, visited a football practice and attended several games. That relationship, along with a strong connection with Underwood, was important in getting Goode over offers from Michigan State, Louisville, Maryland and others.
He'll be able to stretch the floor when he arrives in Champaign, and will pair well with the talent on the roster.
"He's got a good frame so he can put some good weight on," Balf said. "He can already shoot the crap out of the ball, which is great. Ultimately I think the next progression for him, and something he's been working on, is shoot at all three levels and being able to come off that wing and guys obviously defending him because he can shoot it like that, being able to take it off the dribble to the mid-range and potentially being able to take it all the way to the basket, to be able to do those things.
"I think that's where, for him, he can come in get the job done, no matter what he's asked to do."
But all of those years playing football came with lessons and ways to help his basketball game. 
"There's two big things that I tell people that translate really well playing the sport of football: One is toughness — taking the hits and being physical — and the other one with being a quarterback is footwork," Goode said. "I feel like my footwork definitely translates to basketball. I'm able to use that footwork on the basketball court. It's given me quicker feet. The toughness part, being able to take a hit in basketball is a little different, but being comfortable in contact and getting into the lane translates for sure."
Said Balf: "Being a quarterback you've got to know your position and every other position on the field. That's your job. You've got to understand where guys should be and when they should be there, which is the same thing as the basketball point. While he's not a point guard, he's got the ability to understand where everybody should be, which helps him get more open in an offensive set. He understands principles and is essentially like being an extra coach out there on the floor. Any time you can have a non-point guard be an additional coach, I never think that's a bad thing."
---
PHOTOS: 31 amazing Illinois basketball history photos
31 amazing Illini basketball history photos
1987
Ask Kendall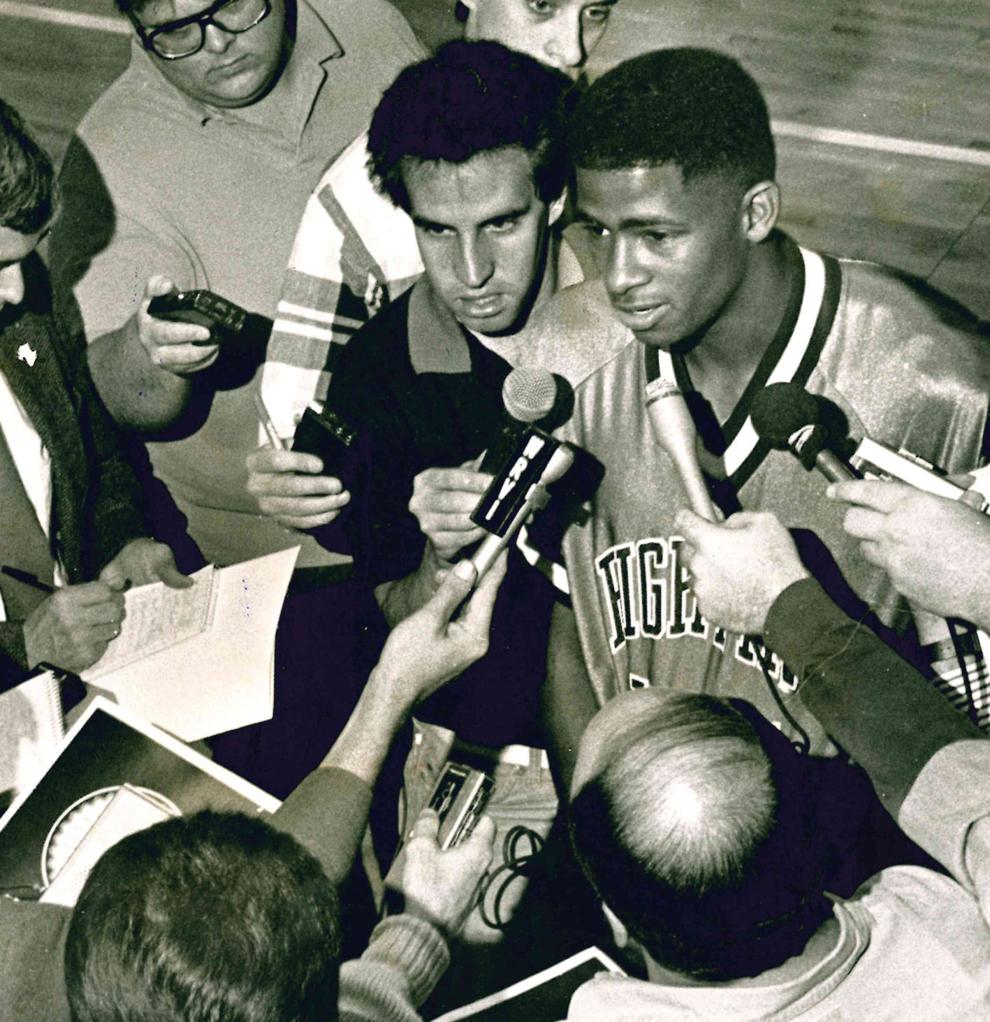 Big Reach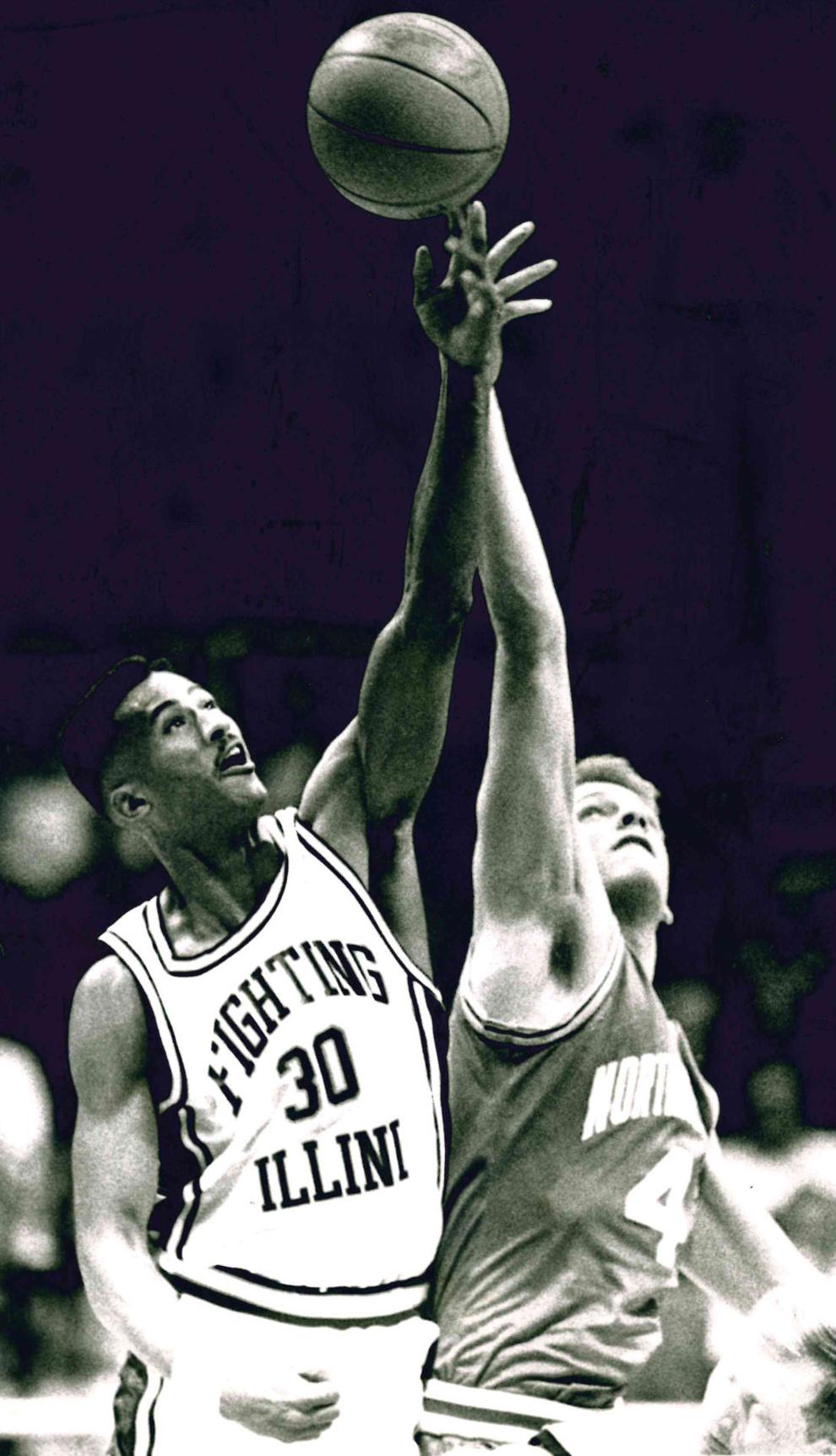 Celebrate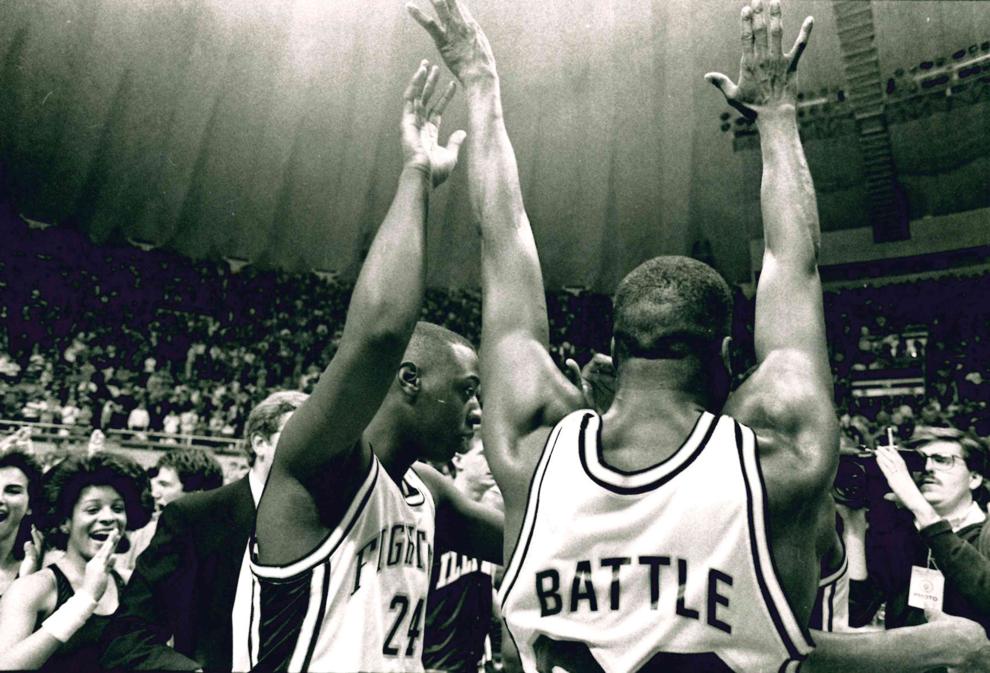 Lou Henson in 1993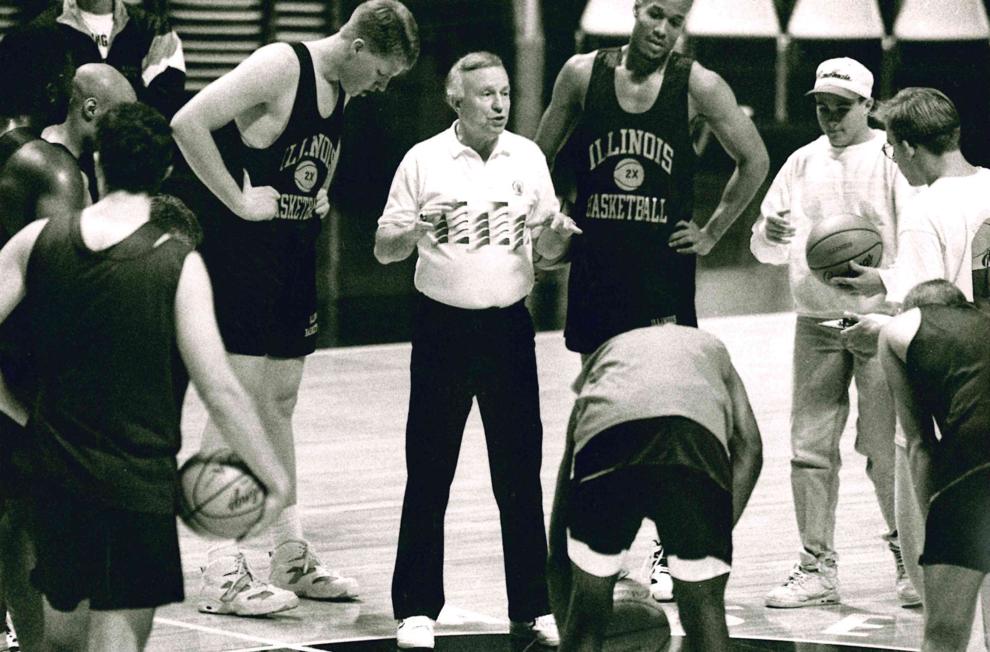 Cheerleading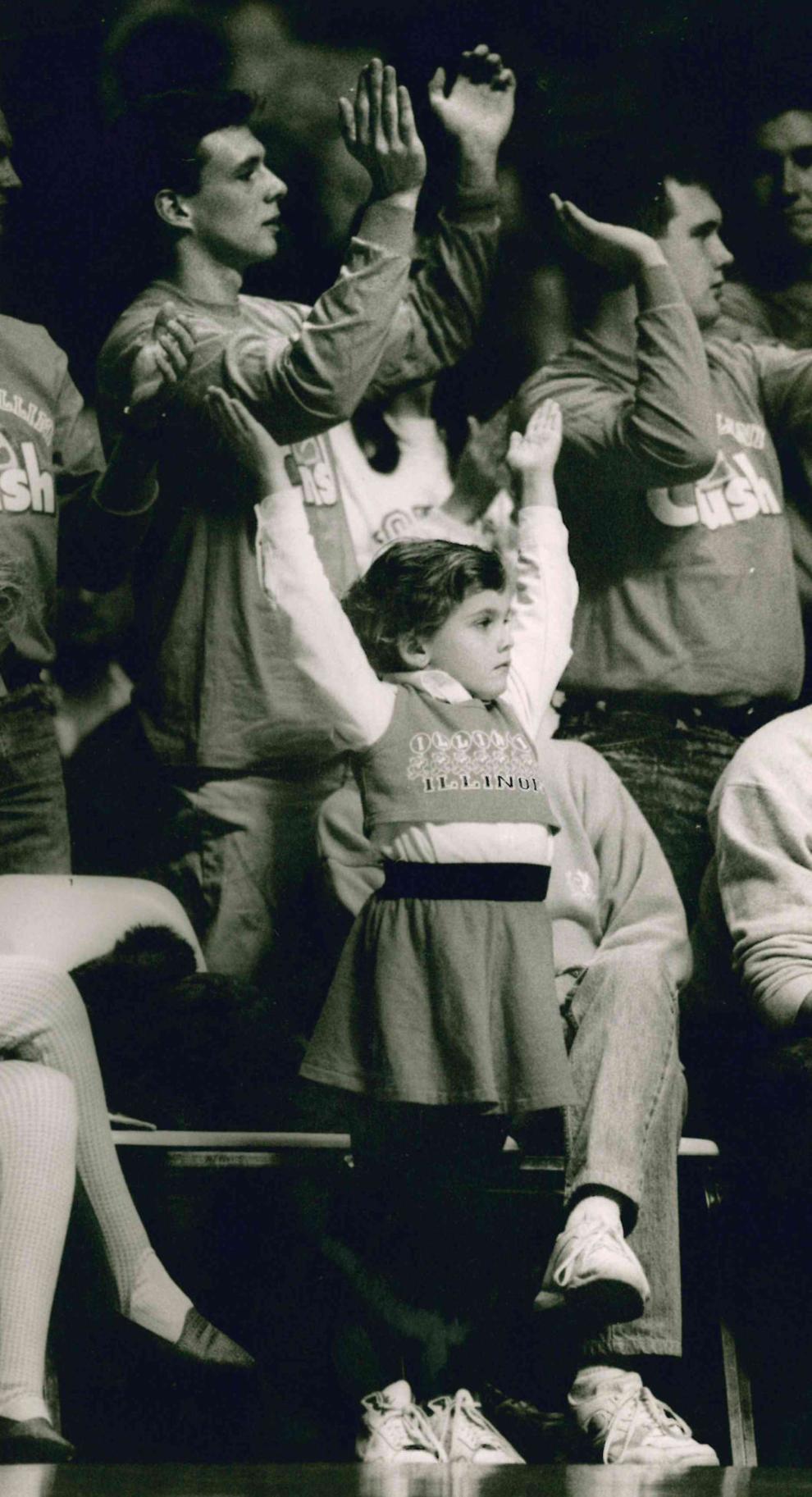 Chief Illiniwek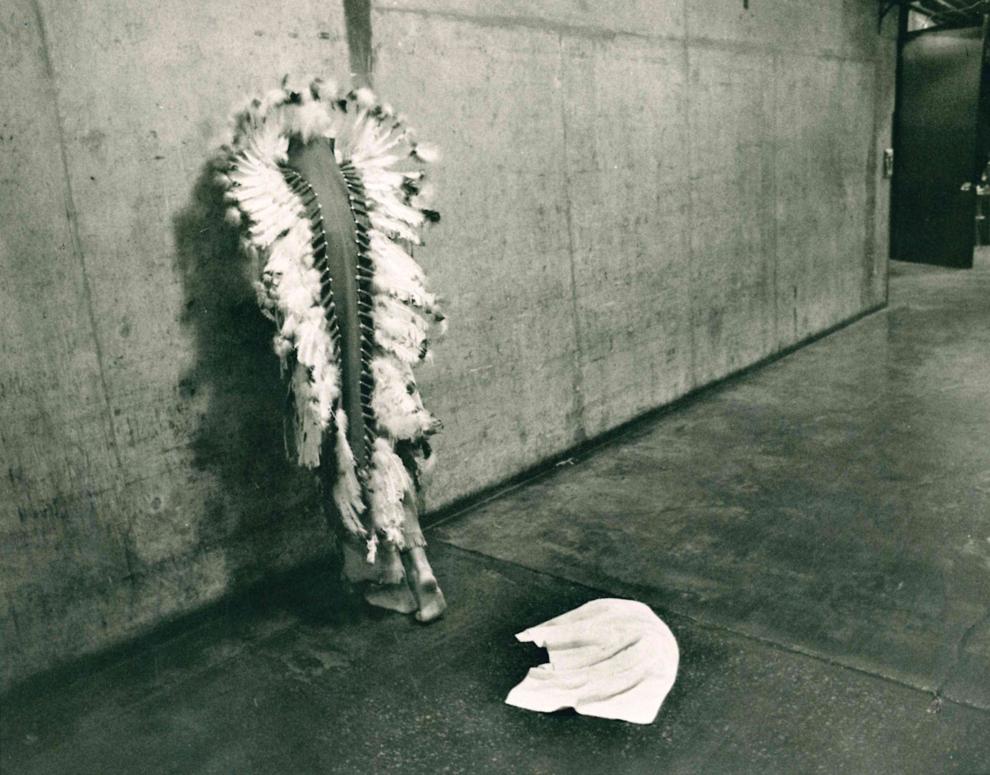 Coming through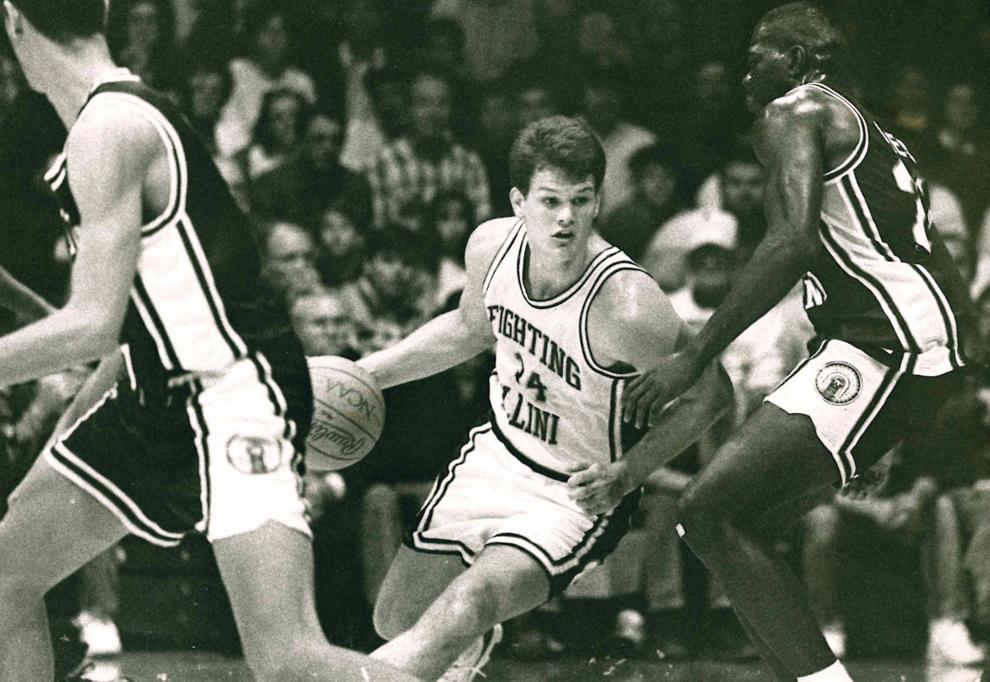 Distraction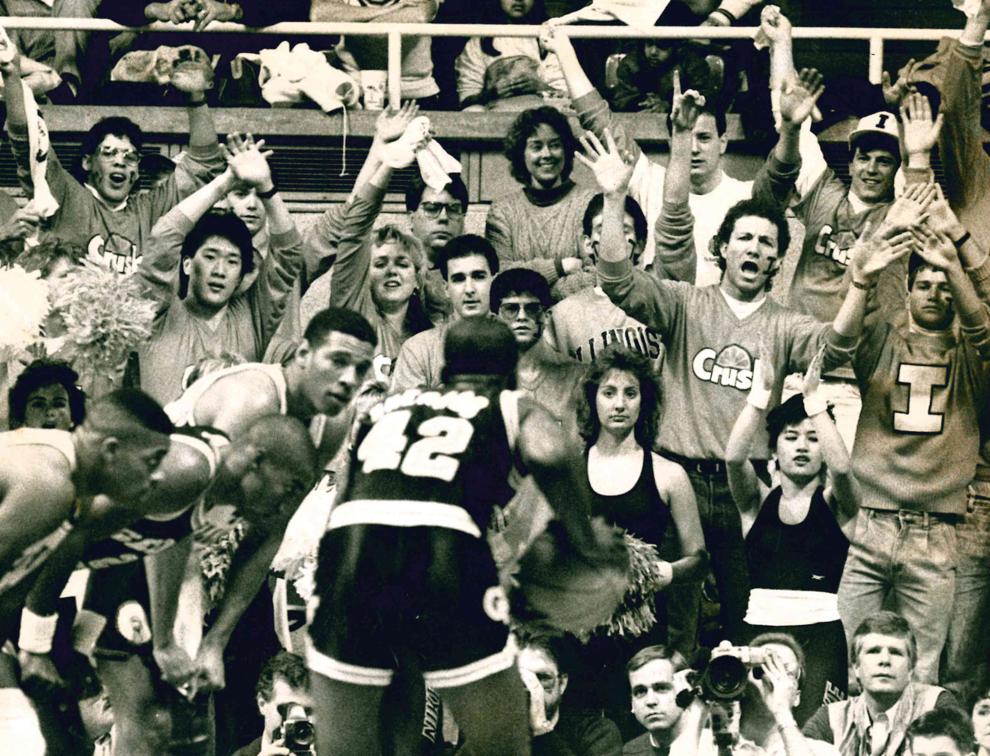 Easy does it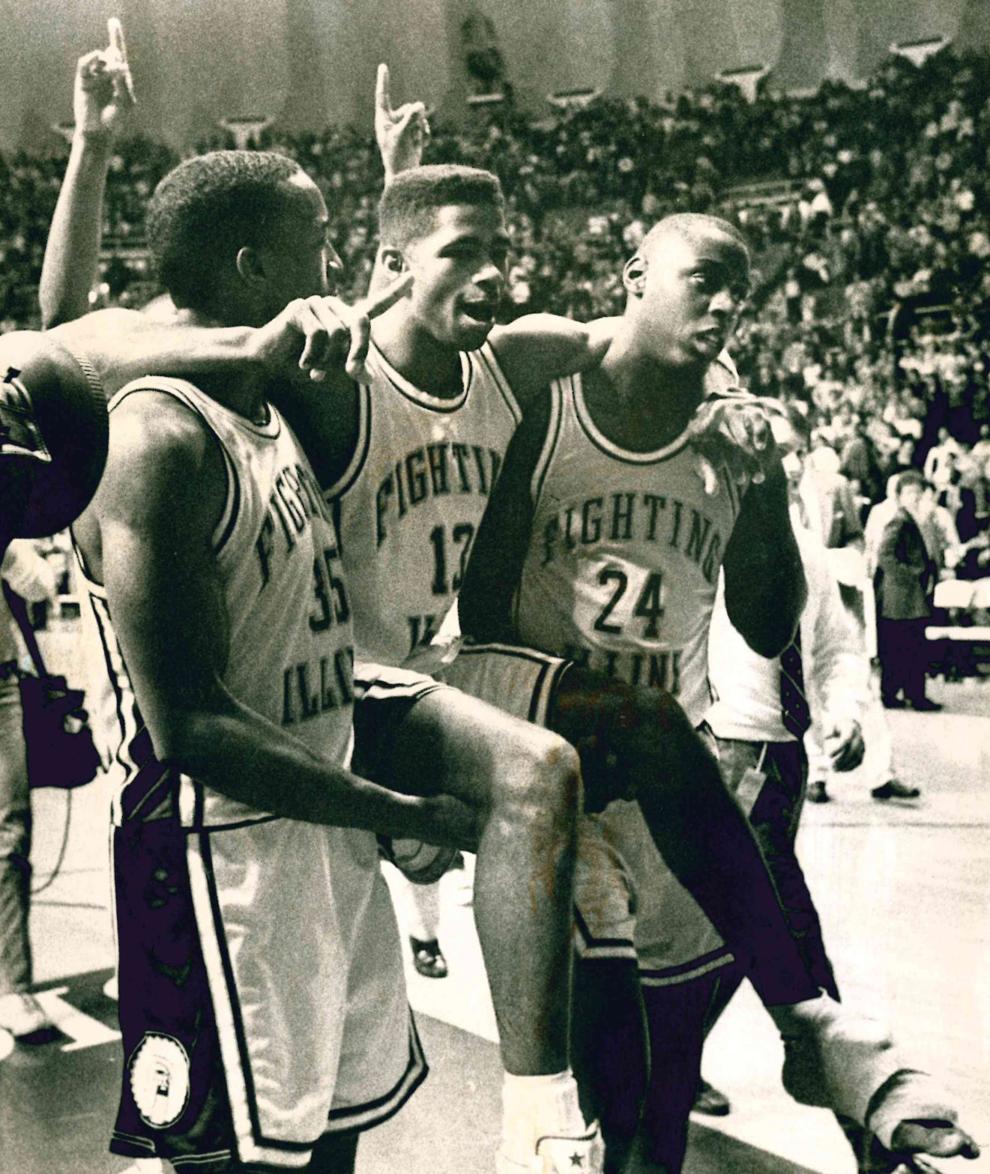 Efrem Winters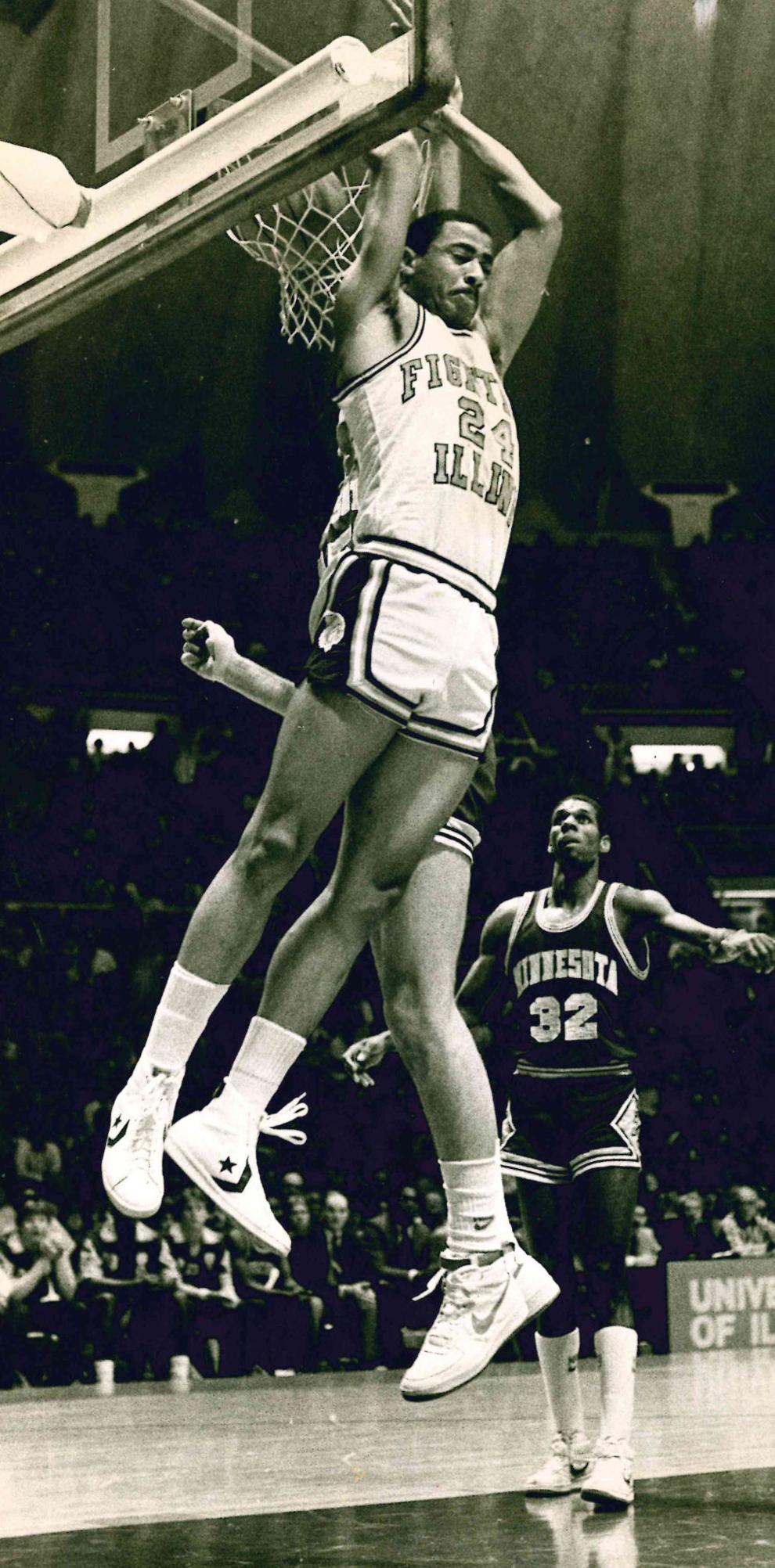 Efrem Winters
Fierce Rebound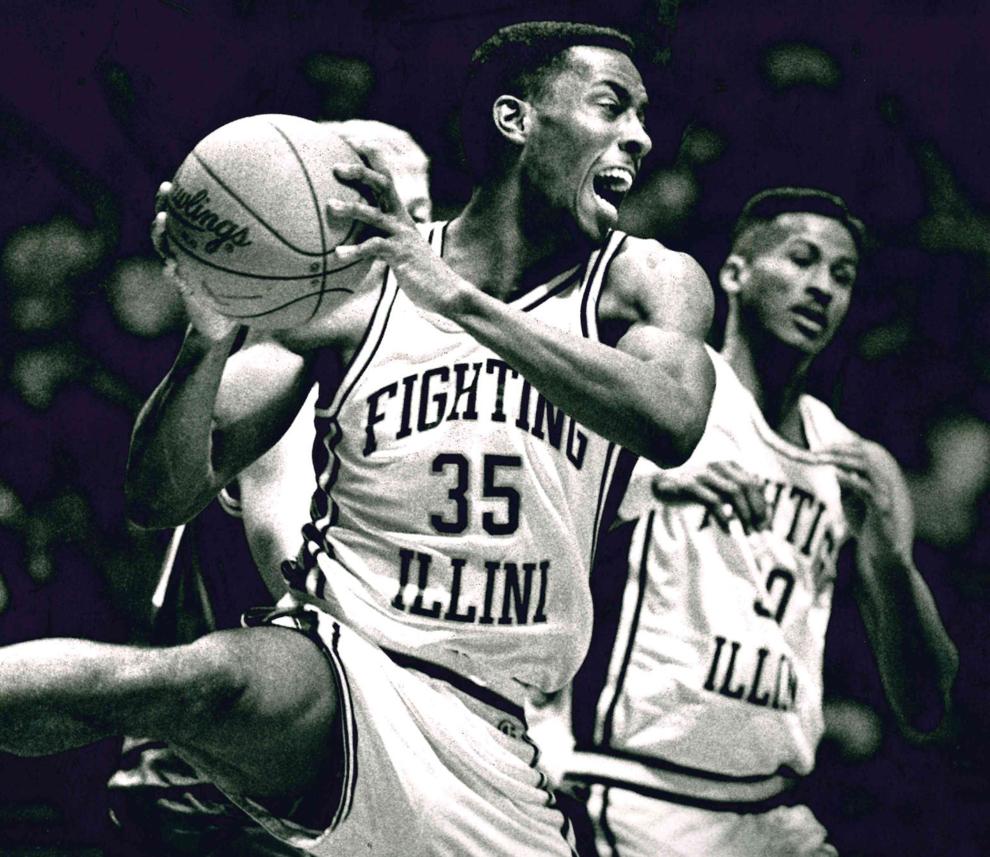 Free for all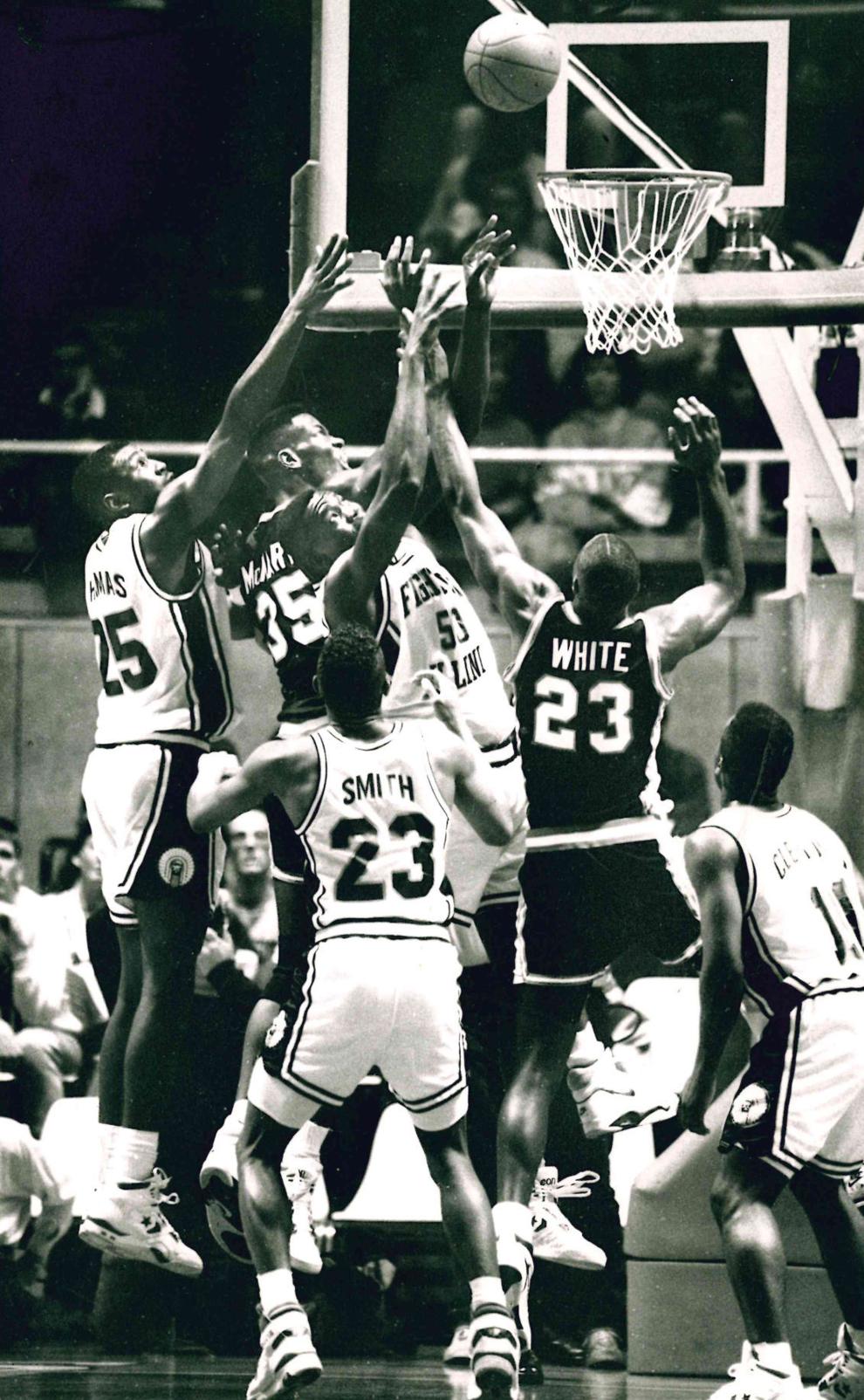 Getting physical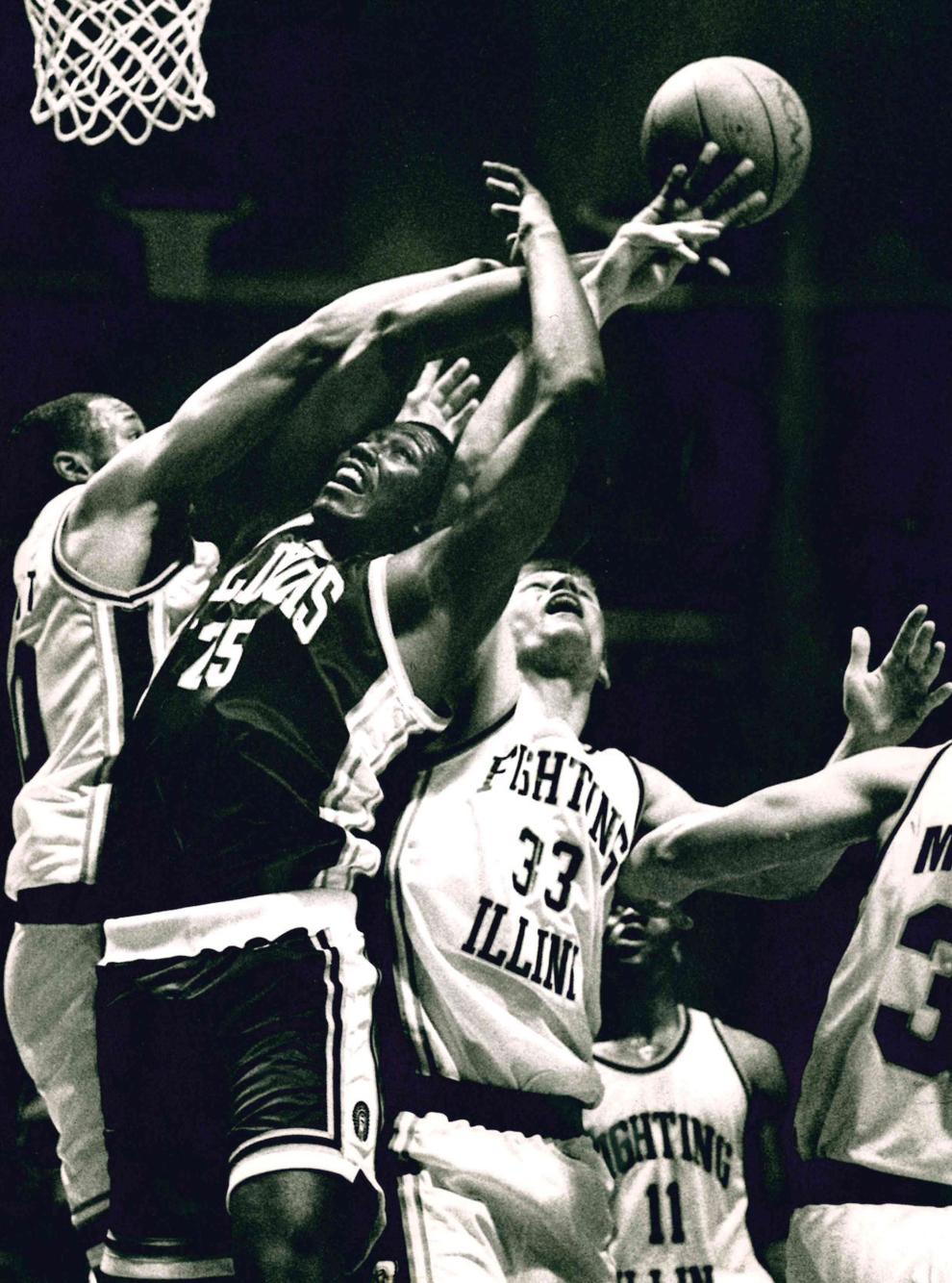 Hero of the hour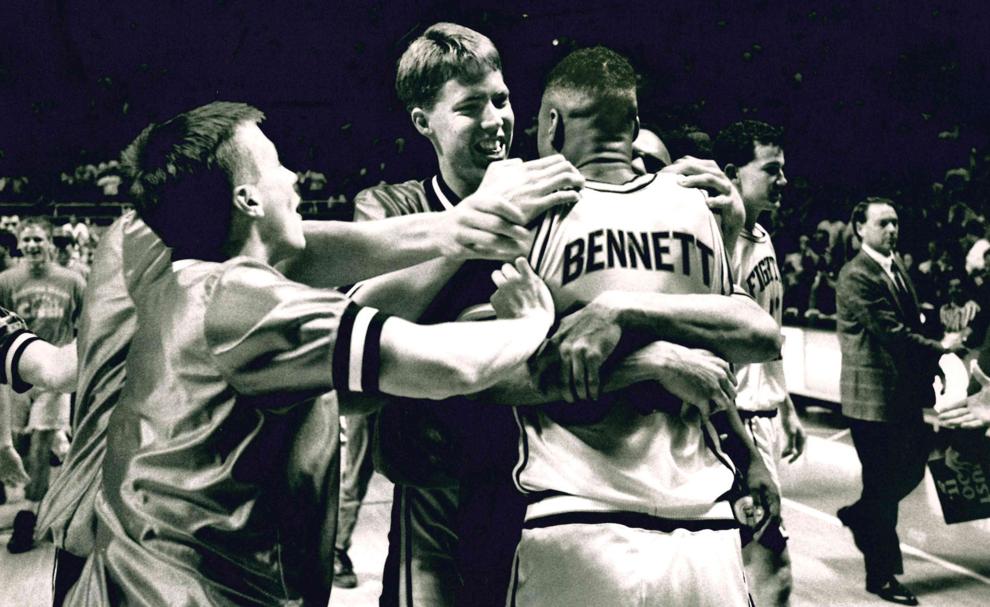 Illinettes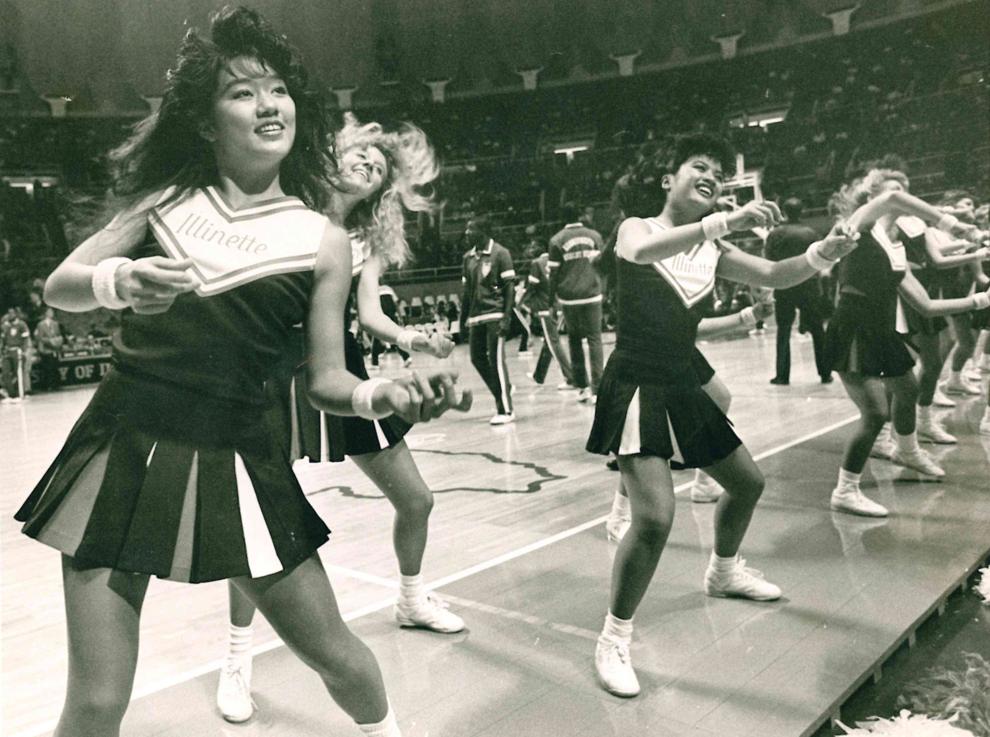 Illinois v. Iowa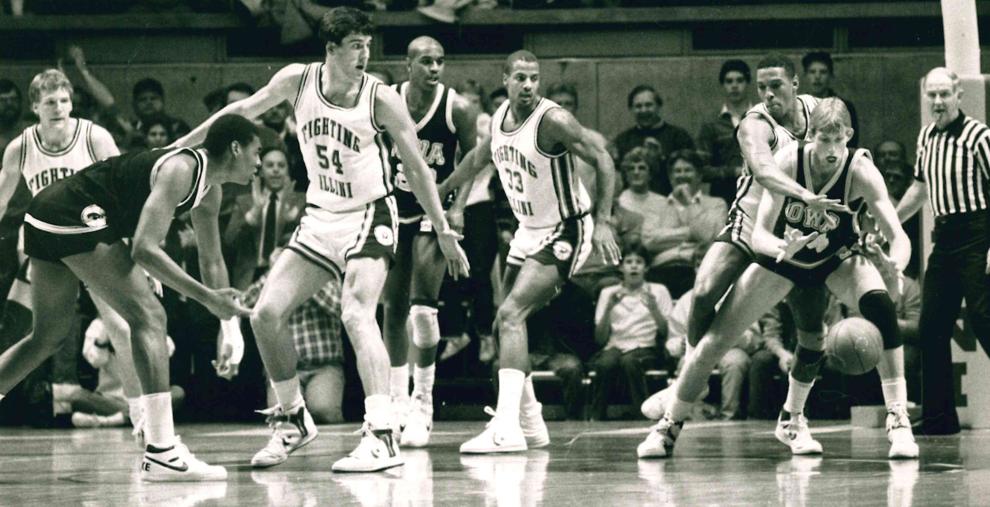 In traffic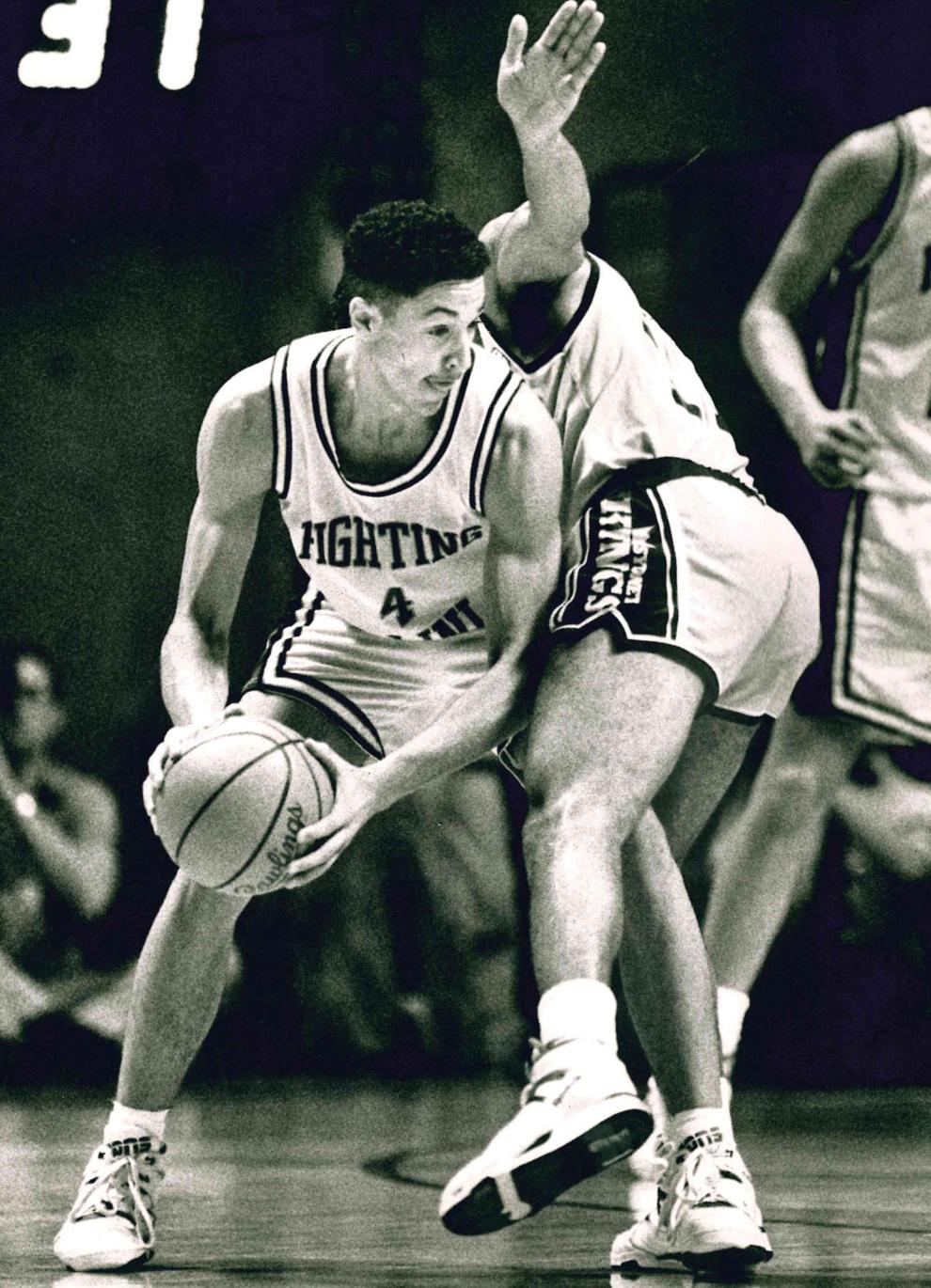 Kicking back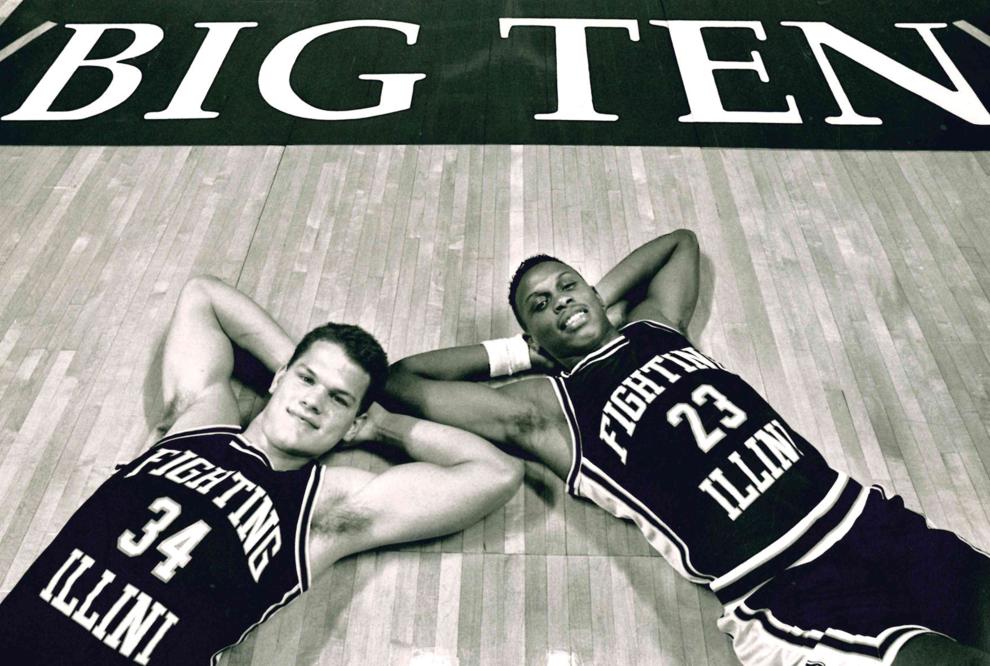 Long bombs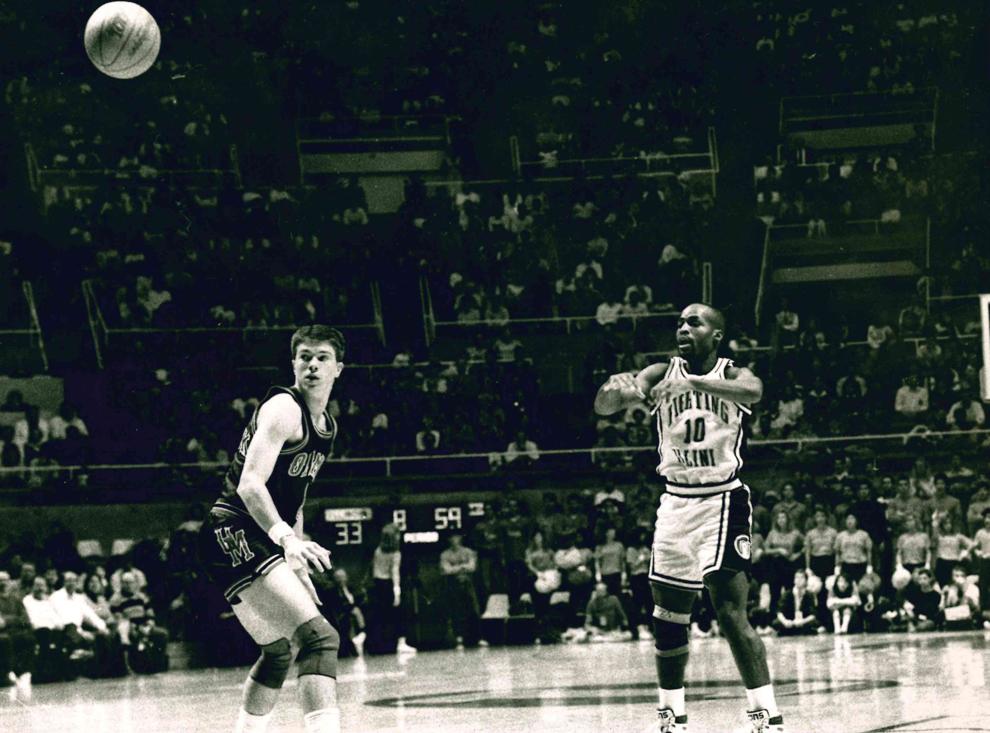 Nick Anderson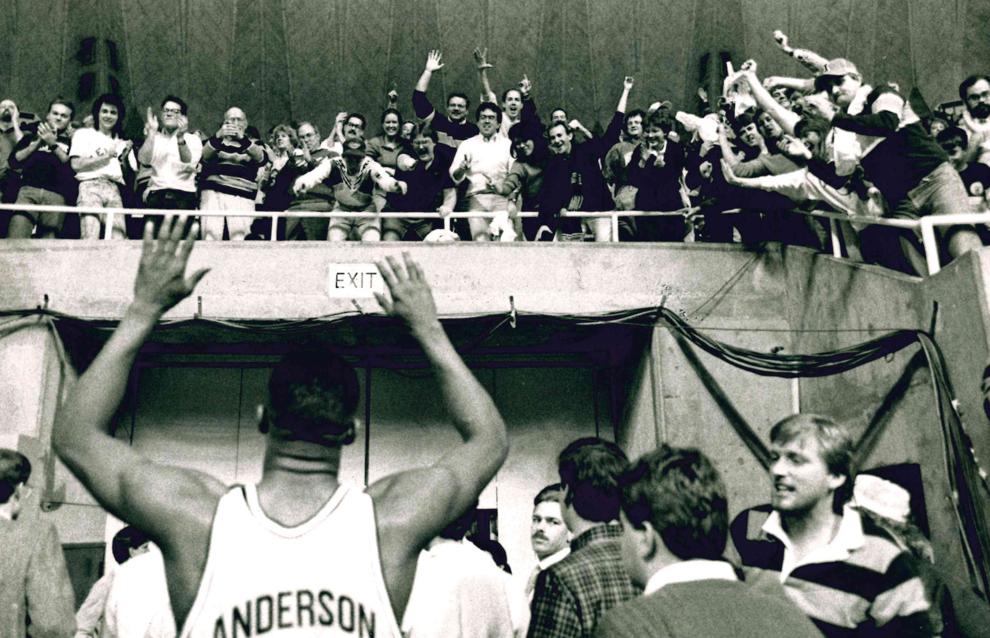 Pep band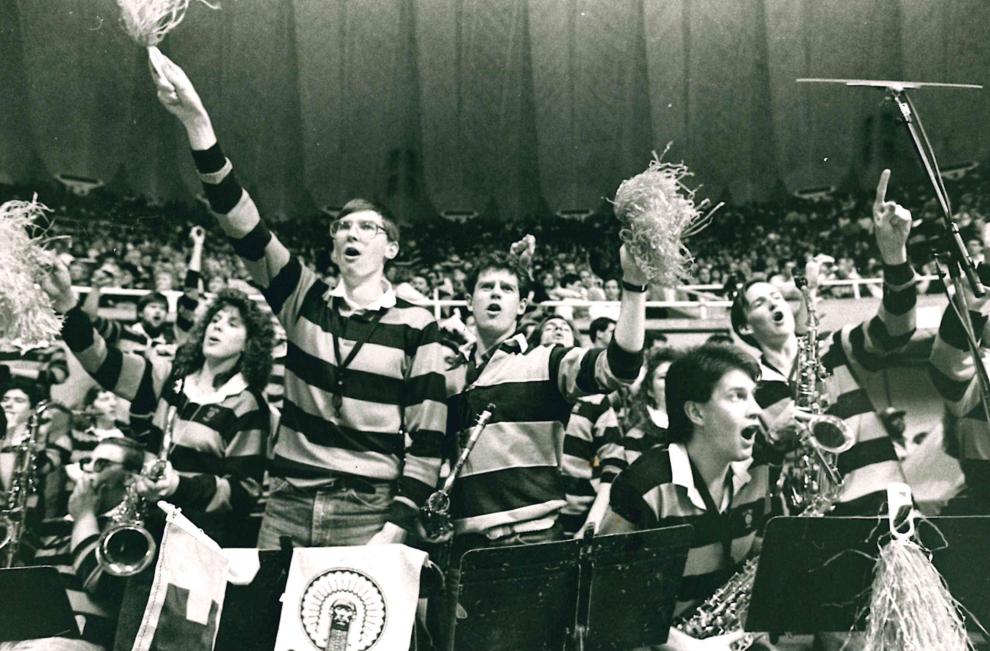 Rebound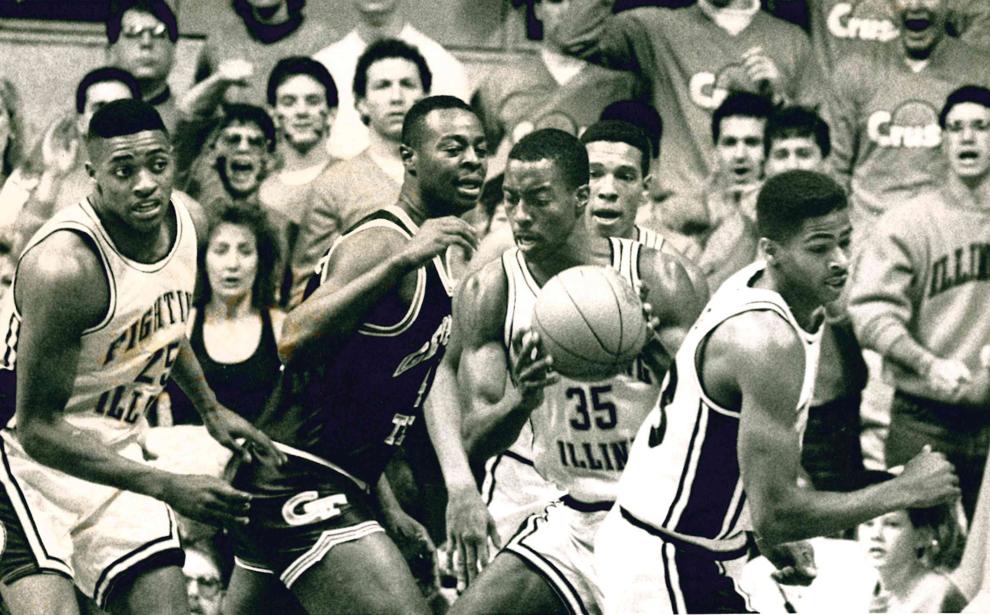 Relatives?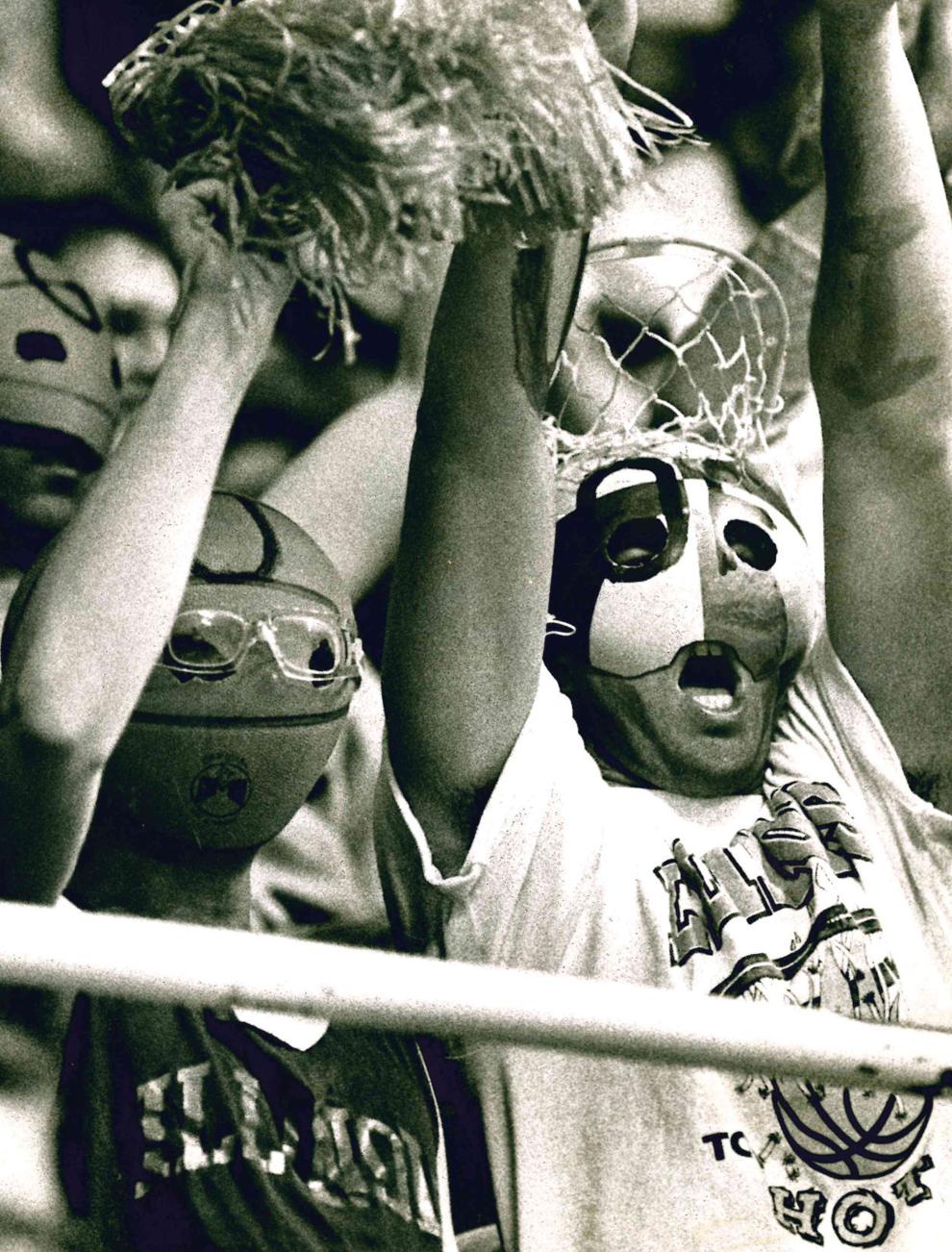 Talk of the Big Ten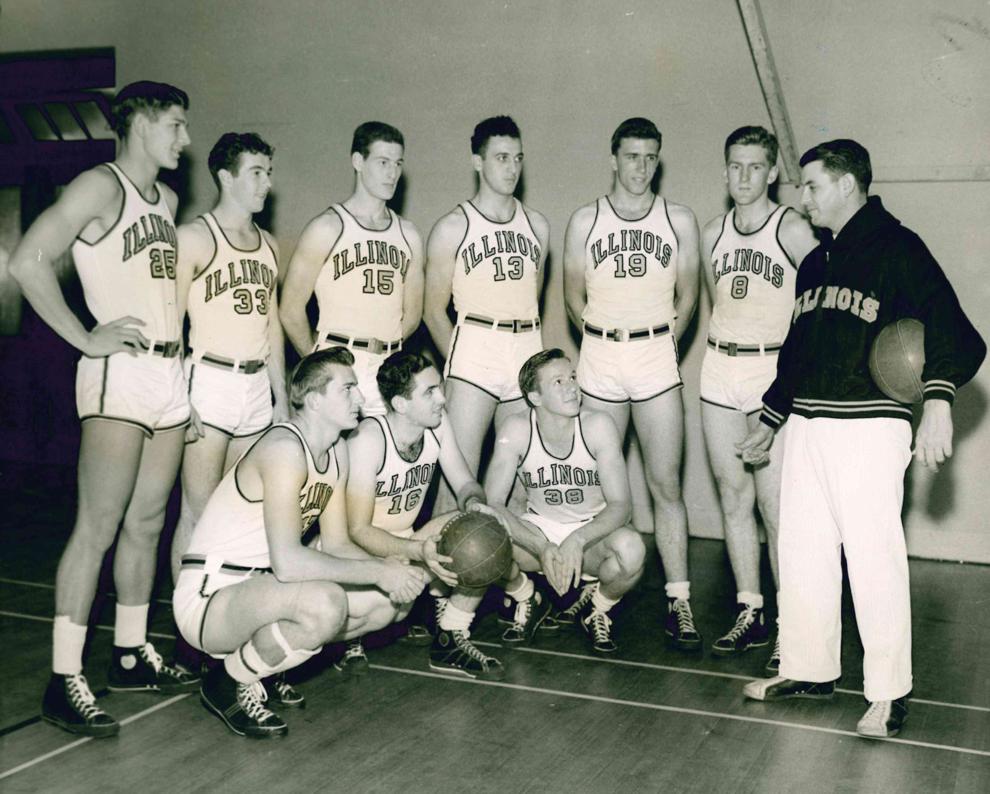 To the wire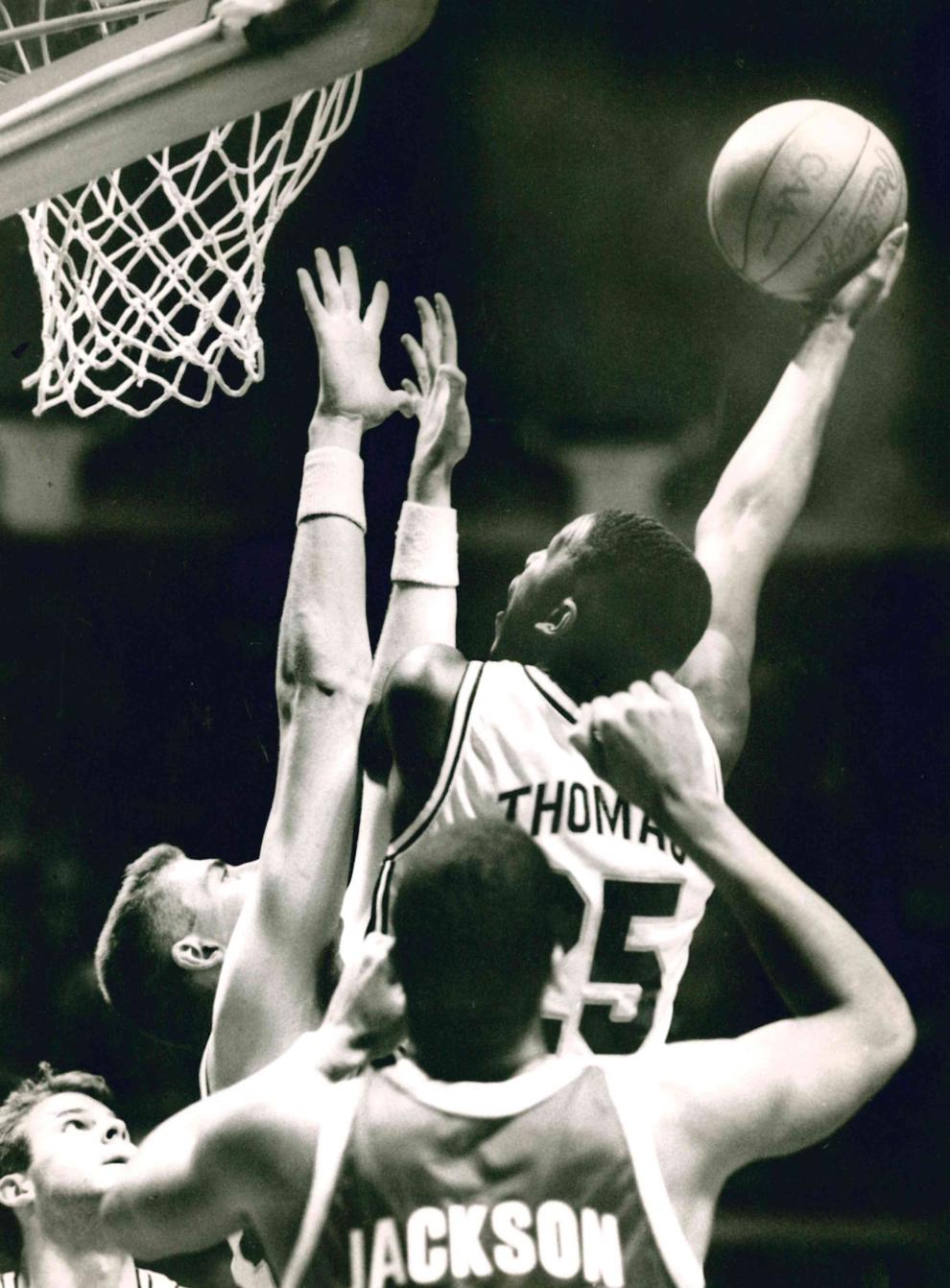 Tony Wysinger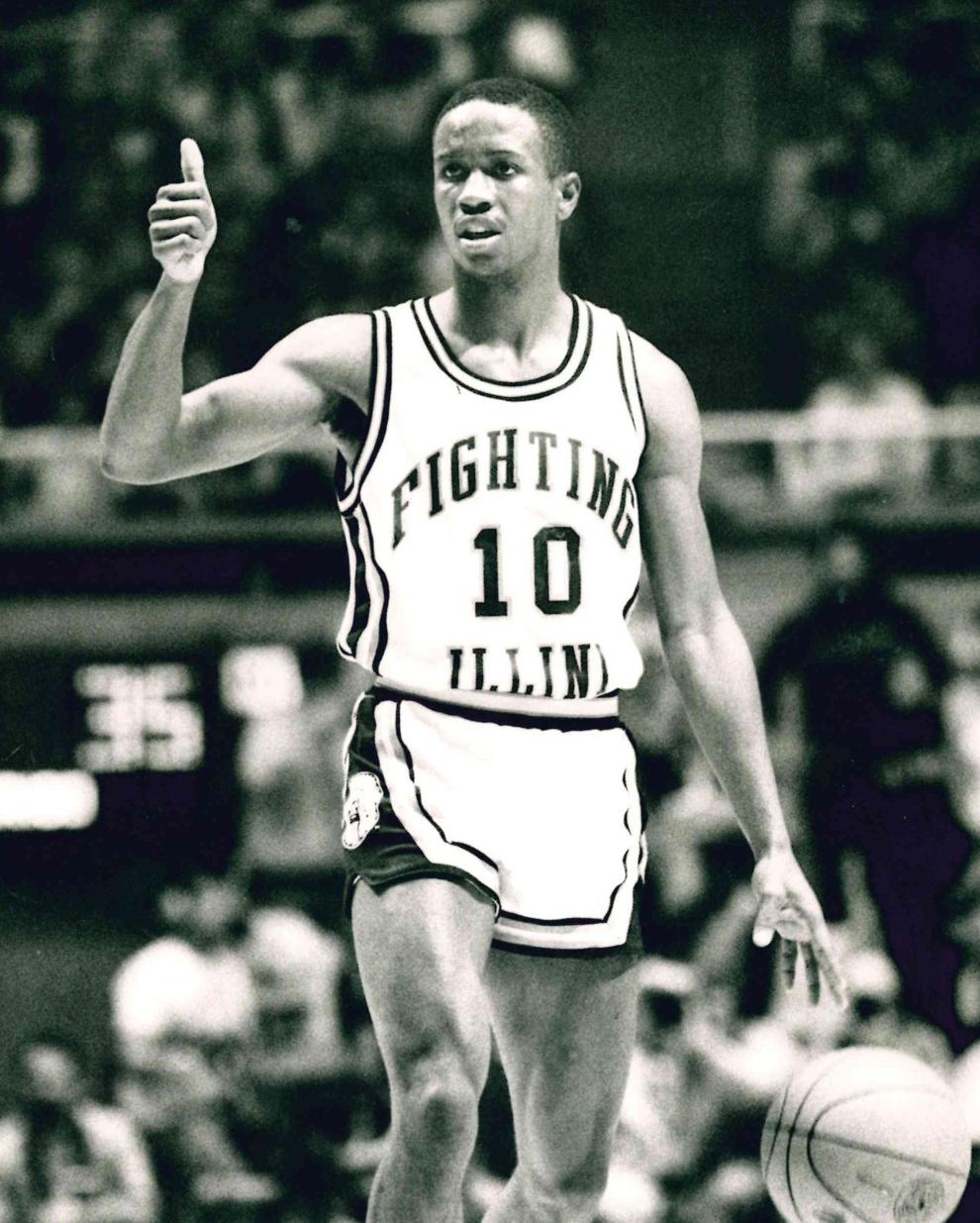 Warming up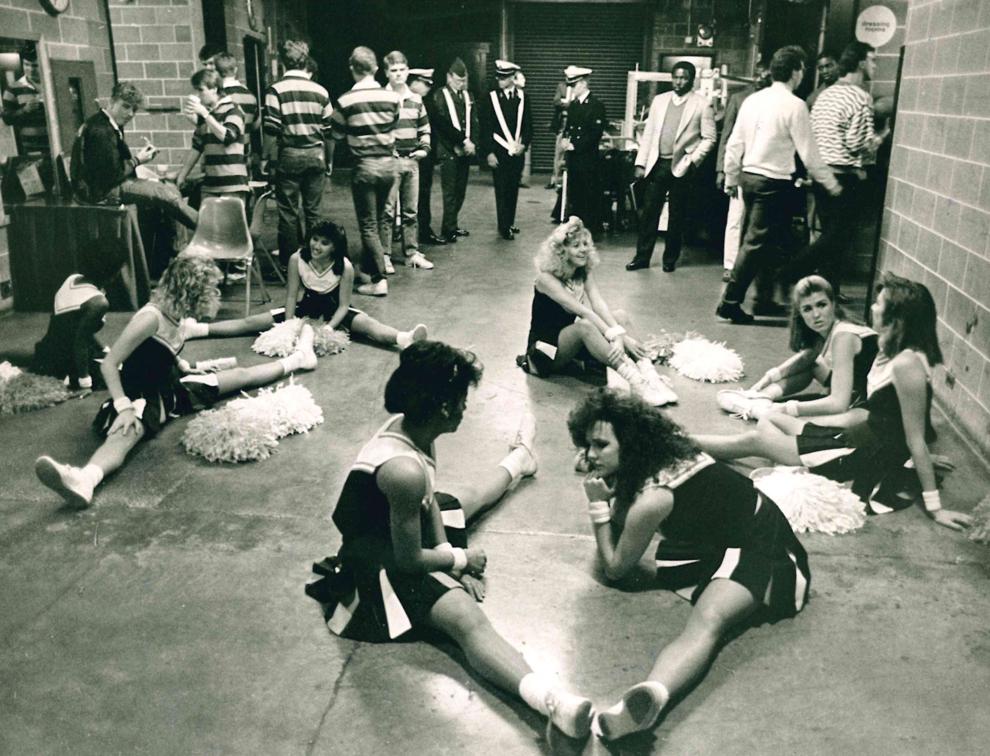 Whiz Kids Big Ten champs in '42, '43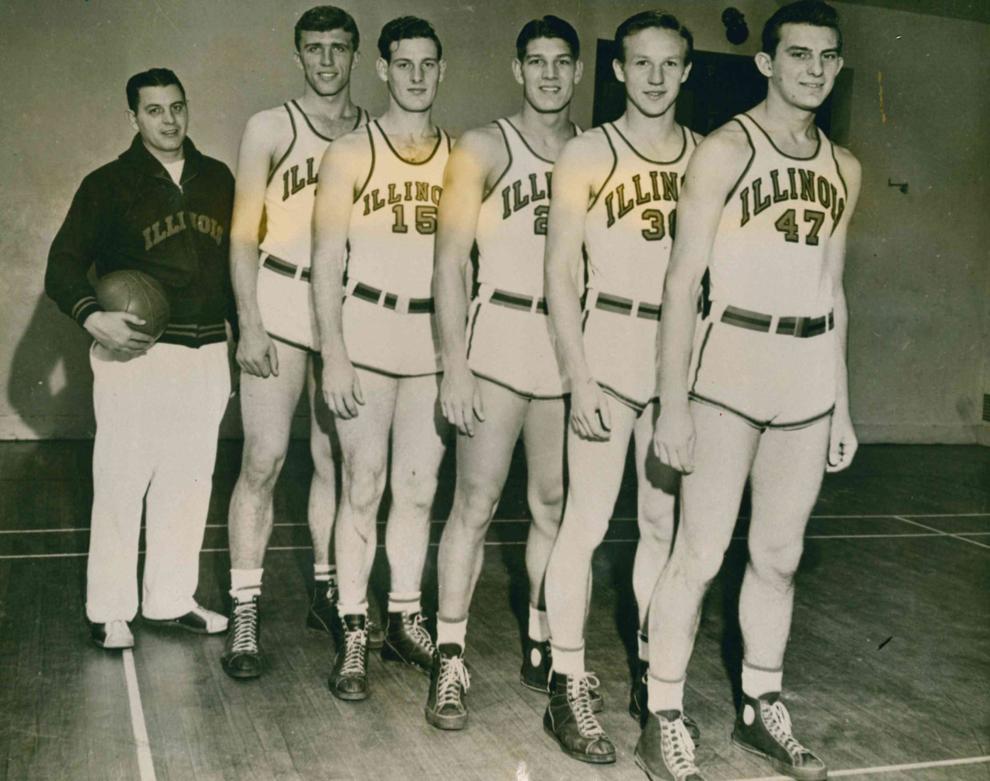 Wrong, Mr. Referee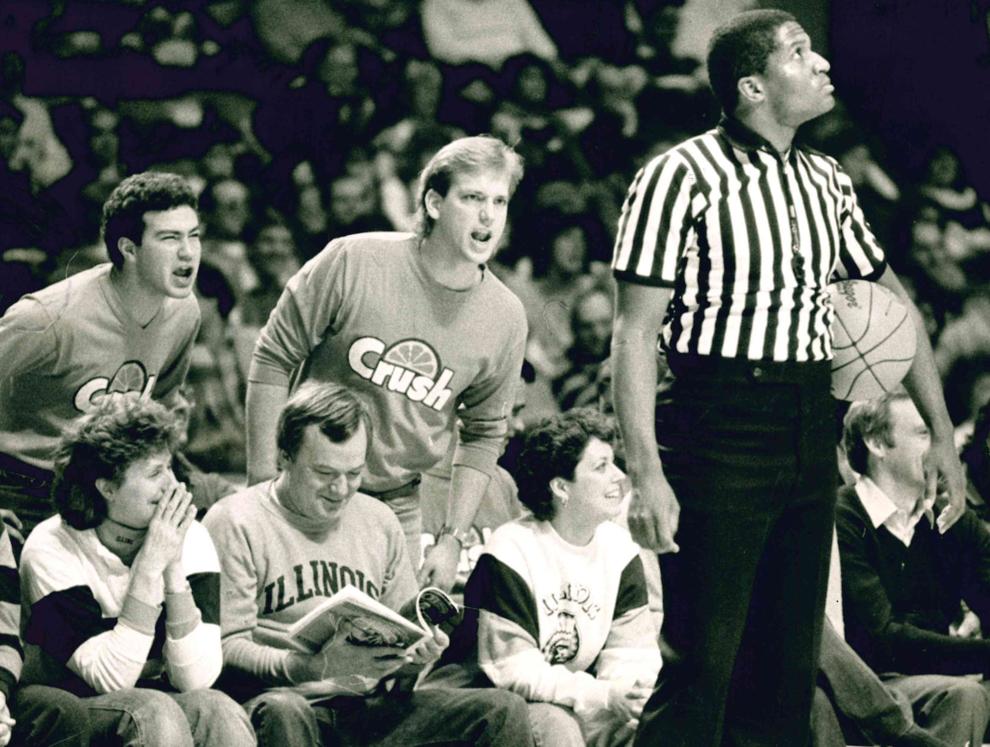 Contact Joey Wagner at (217) 421-6970. Follow him on Twitter: @mrwagner25